Editor's Note: This post was originally published in 2016, but I'm bringing it back for this year's Valentine's Day! Enjoy! :) 
If you're anything like me, Valentine's Day tends to sneak up on you, and before you know it, it's impossible to get dinner reservations anywhere or make any semblance of plans. Add in that the weekend surrounds the day of love, and you pretty much can't even think about going out. Because the aforementioned situation is typically what my husband, Schuyler, and I experience, we had the idea a few years ago to do a little "DIY Dinner Date" inspiration shoot. As it turns out, even years later (5 I think?) it's still super popular, and so I tricked talked my husband into doing another DIY Dinner Date this year!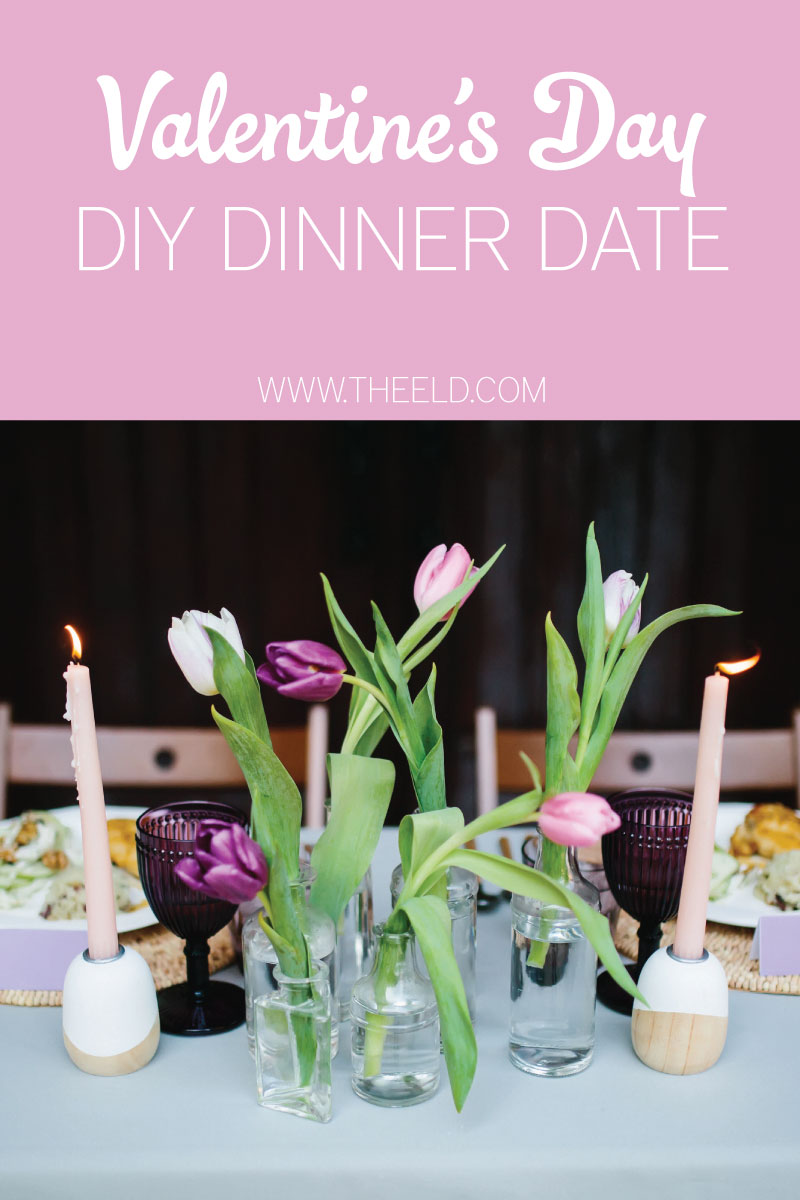 Our goal with this feature was to make it as easy to replicate as possible- hence the "DIY". Feathered Heart Prints created some printable placecards, menus, and gifts that you can print on your own. The amazing Amber Veatch Designs created a tablescape using store-bought tulips and items that we sourced at Target or via our own collection of things around the house, and Tara Mc Photography captured all of it perfectly! Food blogger Casa de Crews created an easy dessert recipe for us, and you can find all of the recipes and the link to the printables at the end of this post!
I'm particularly excited about this feature, because it will mark the start of a new DIY Dinner Date series here on ELD, in which we will share some of the recipes that Schuyler and I cook together at home on a regular basis. We're pretty passionate about food and it's become a big part of our marriage (we joke about how grocery shopping together is our weekly date), and we want to be able to pass that passion along to all of you to hopefully infuse into your own relationships and marriages too. We want to encourage couples- dating, engaged, and married- to spend time together cooking dinner, making a whole date night out of the activity!  I've shared a little more about the new feature at the end of the post, so be sure to get to the end to find out more!
(Disclaimer: Neither of us are trained chefs or professional food bloggers. Our recommendations are solely based on our own experiences. Oh, and also, full disclosure that the photos were not taken at our own house- they were taken at my parents' house, who have a much nicer, larger kitchen! And another thing- we totally were not planning on being photographed, so you're getting us in pretty real form here!)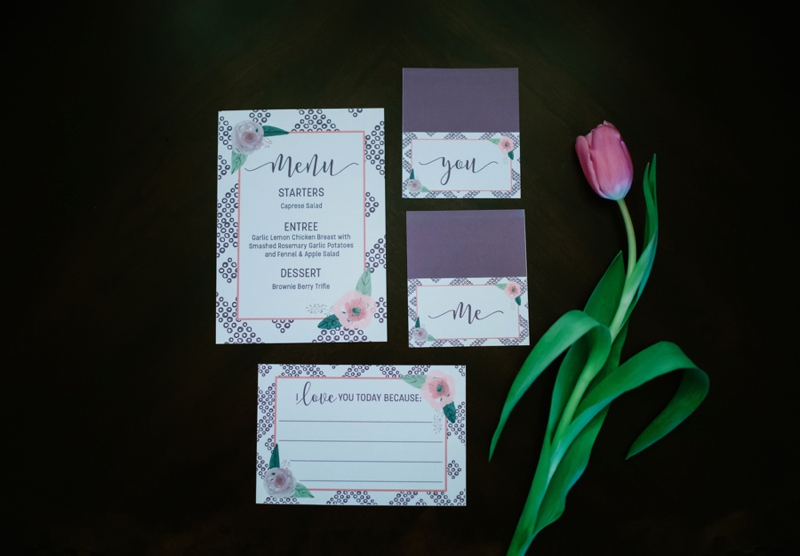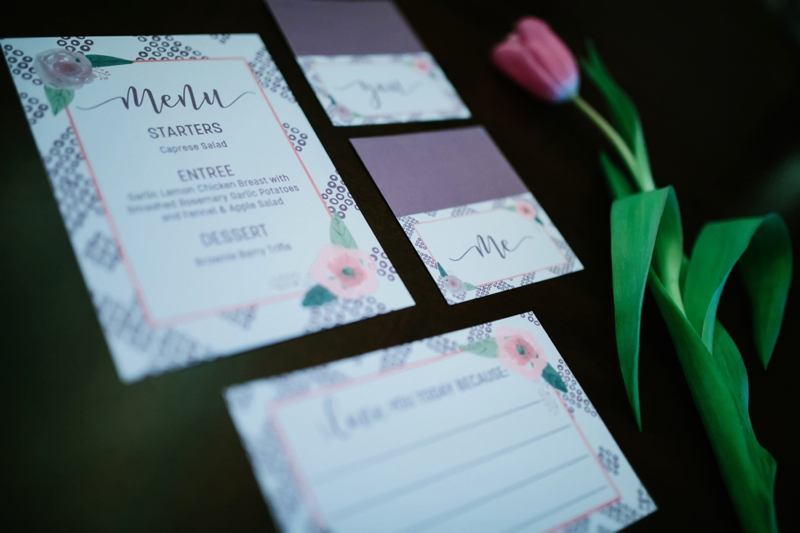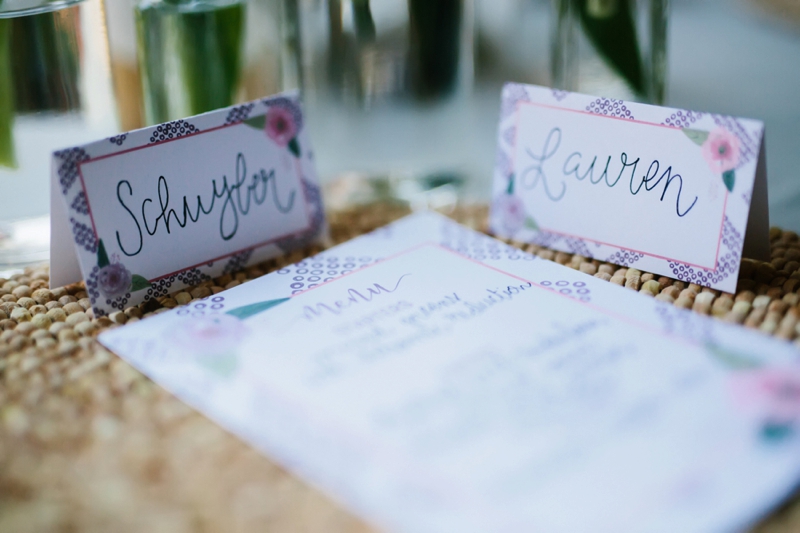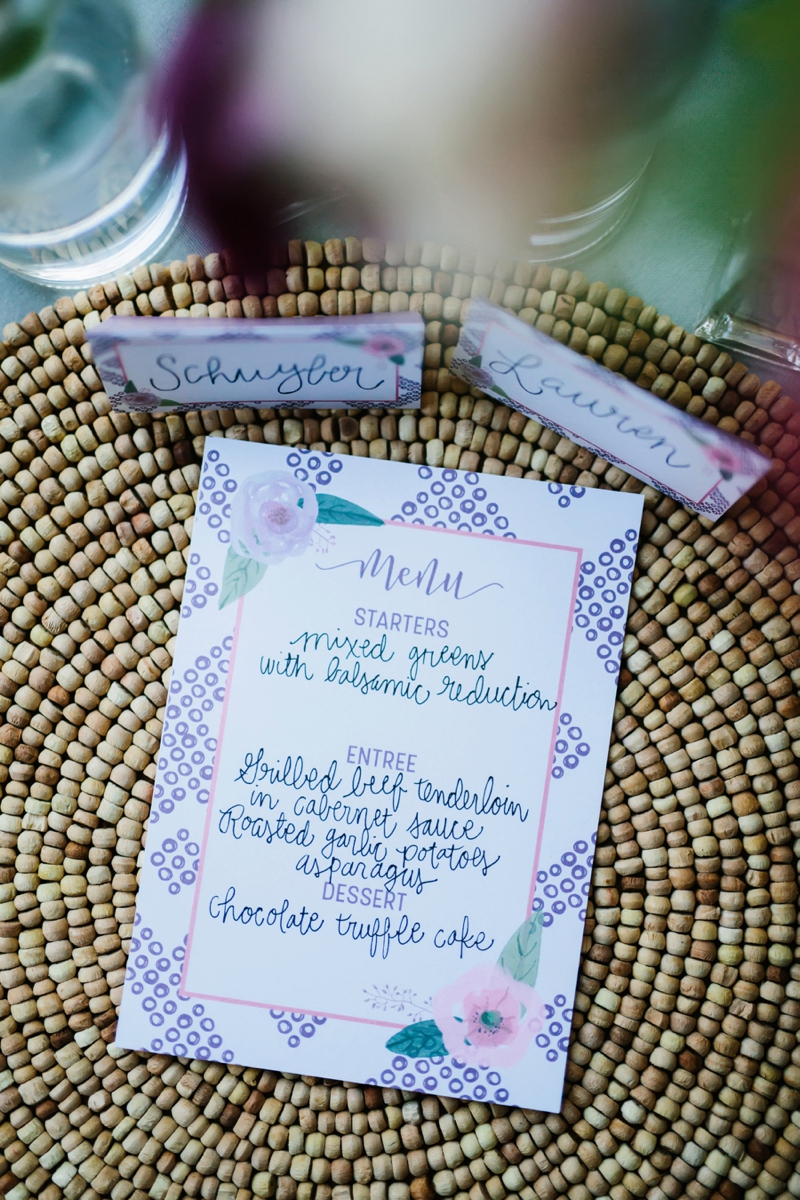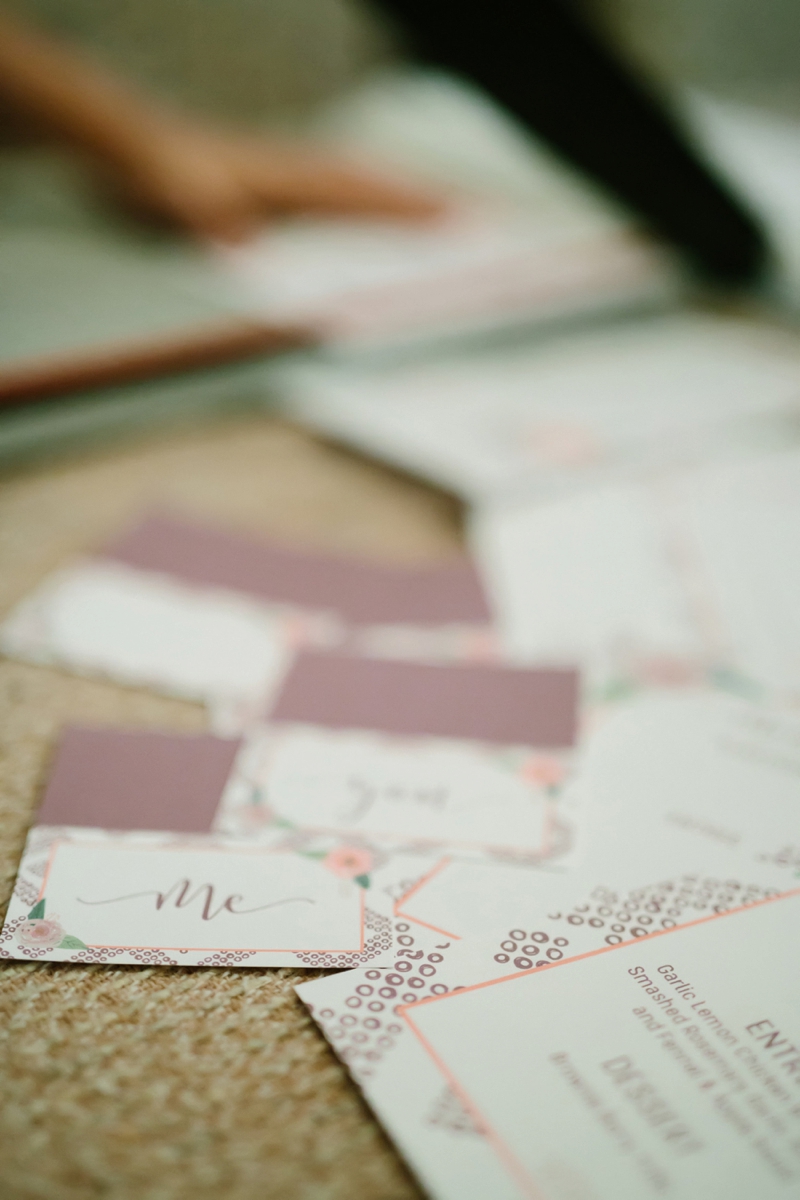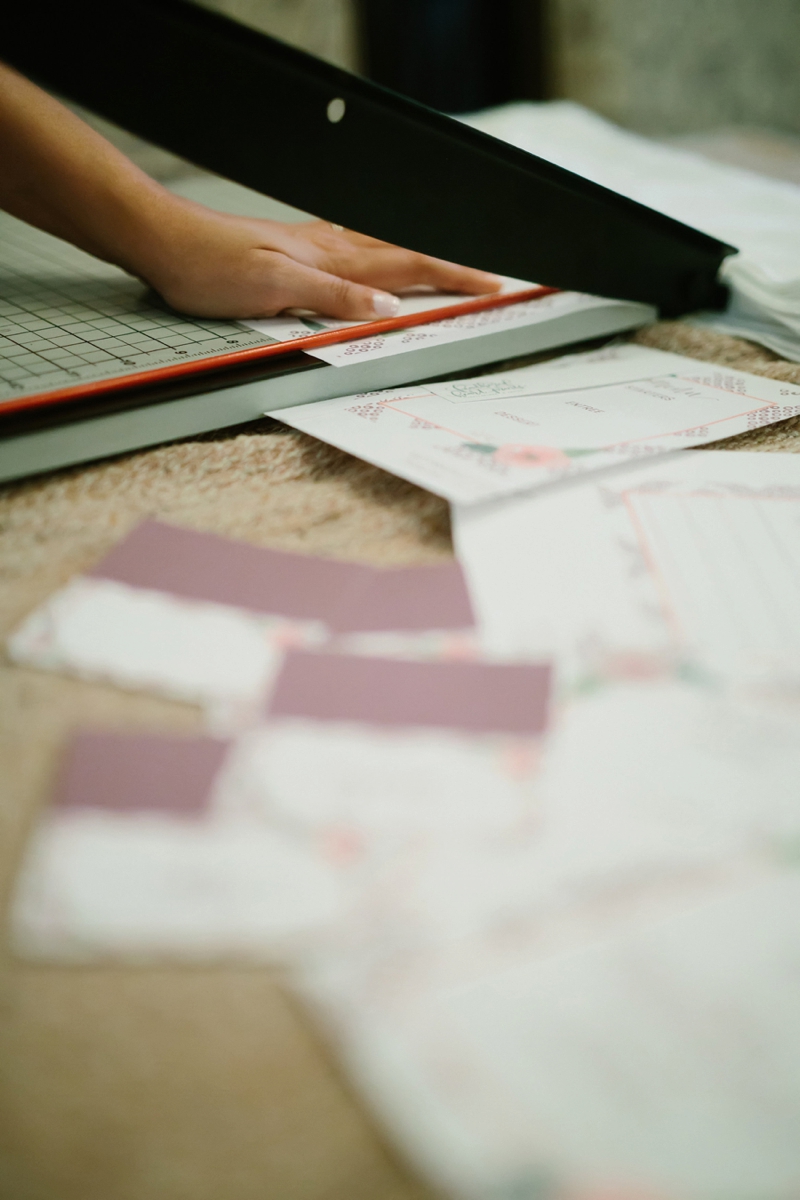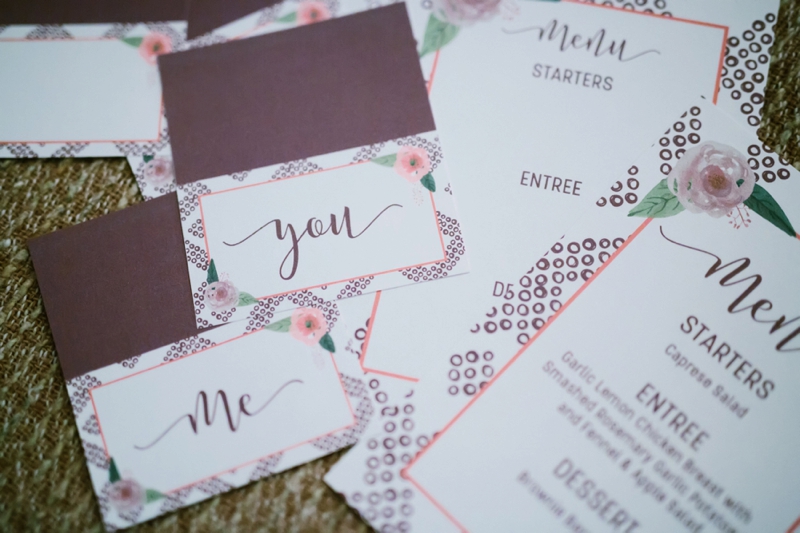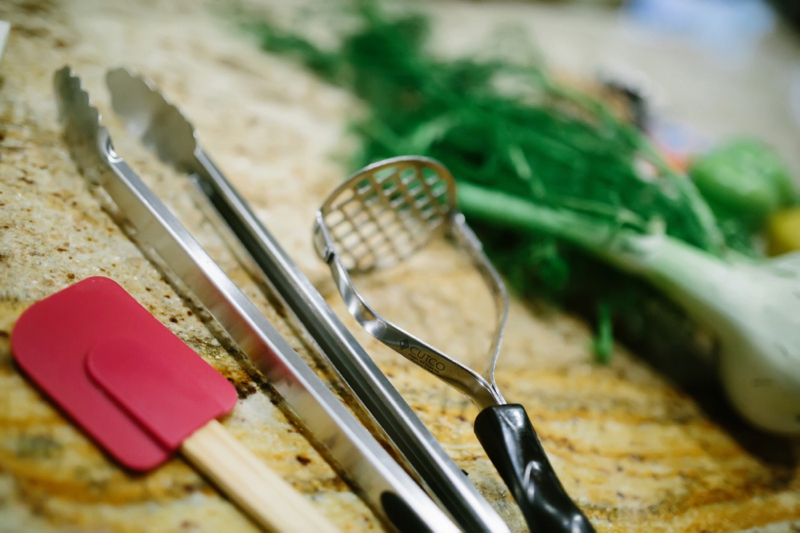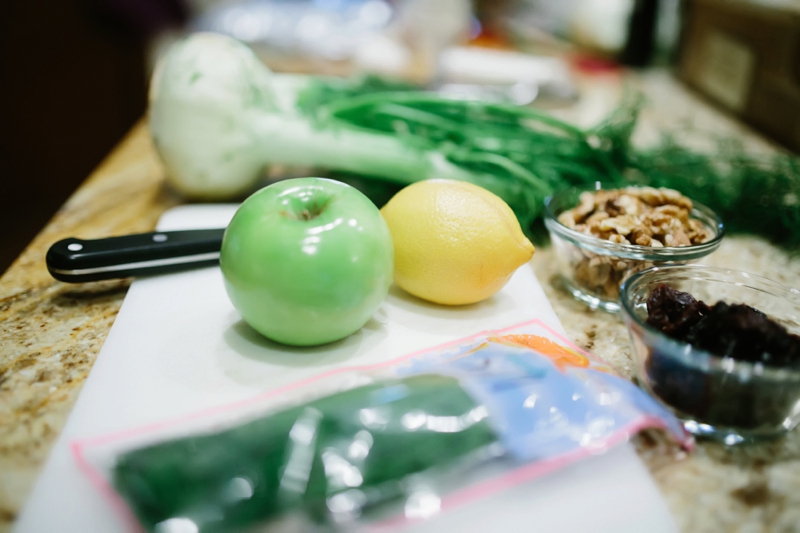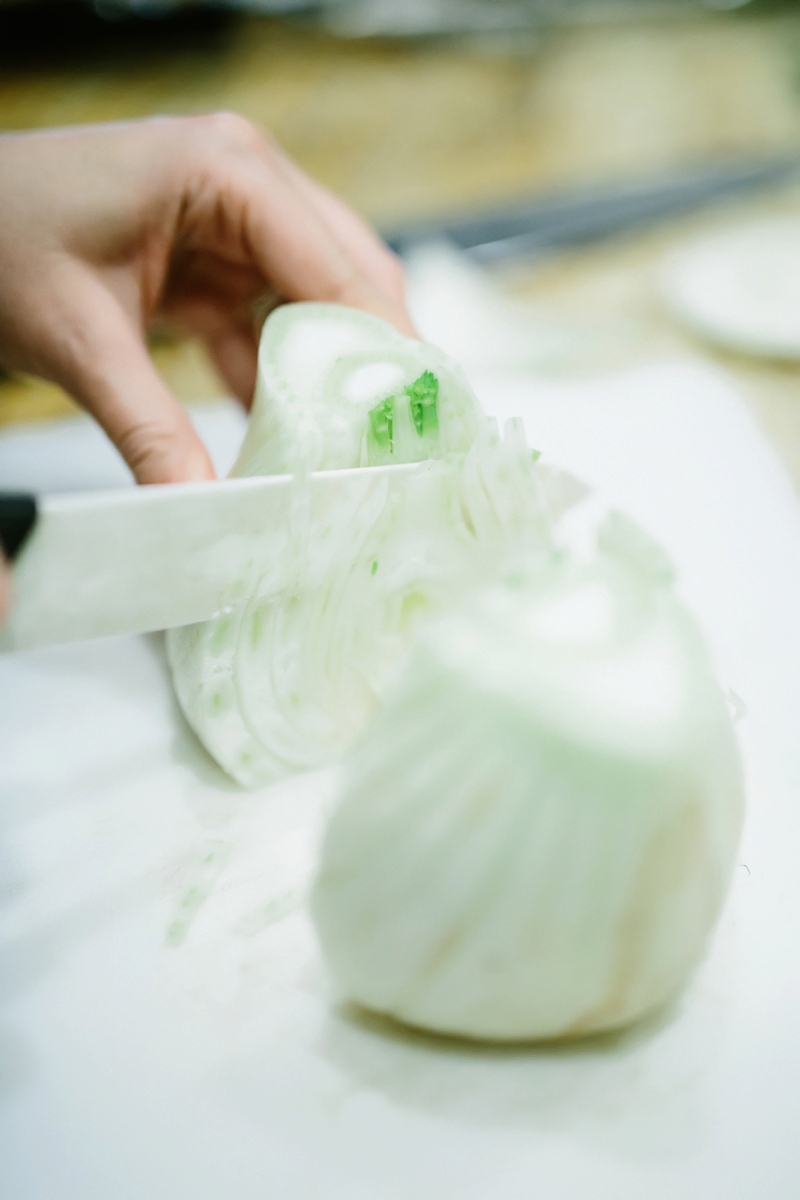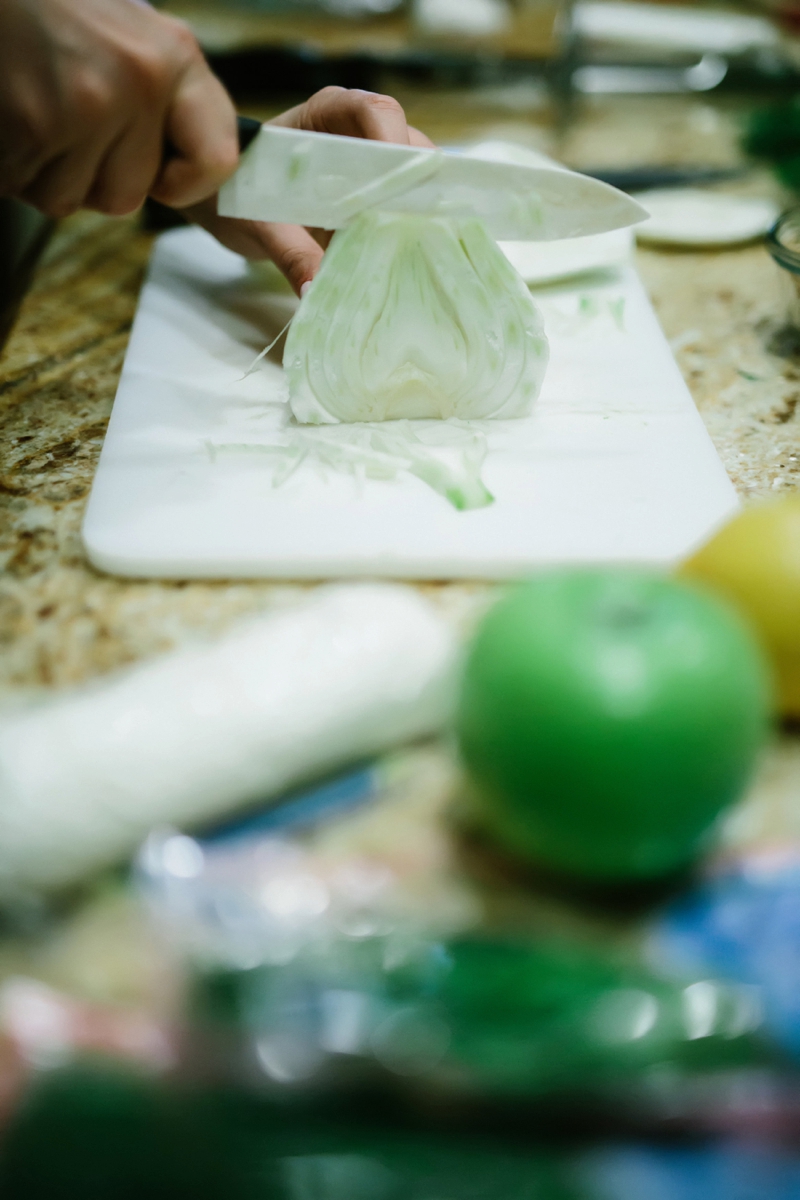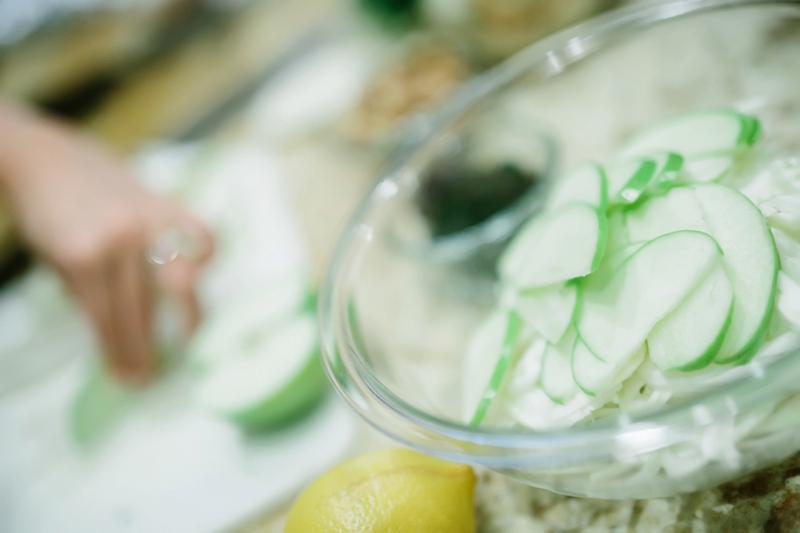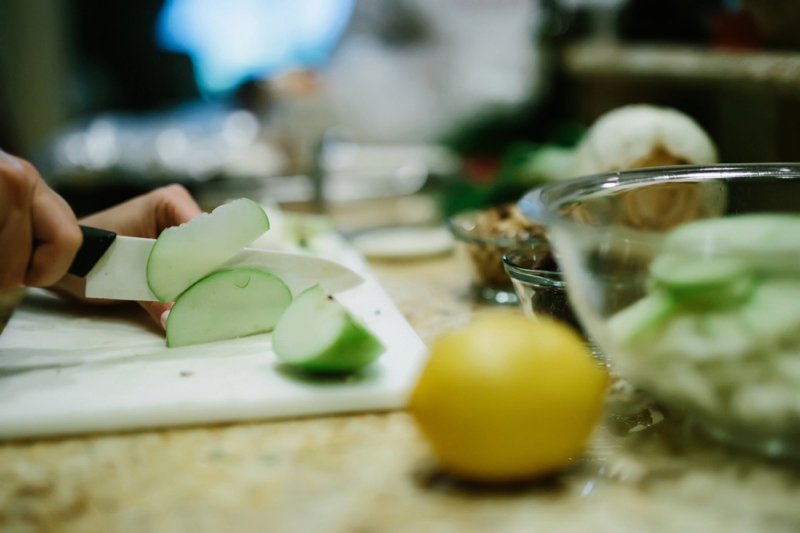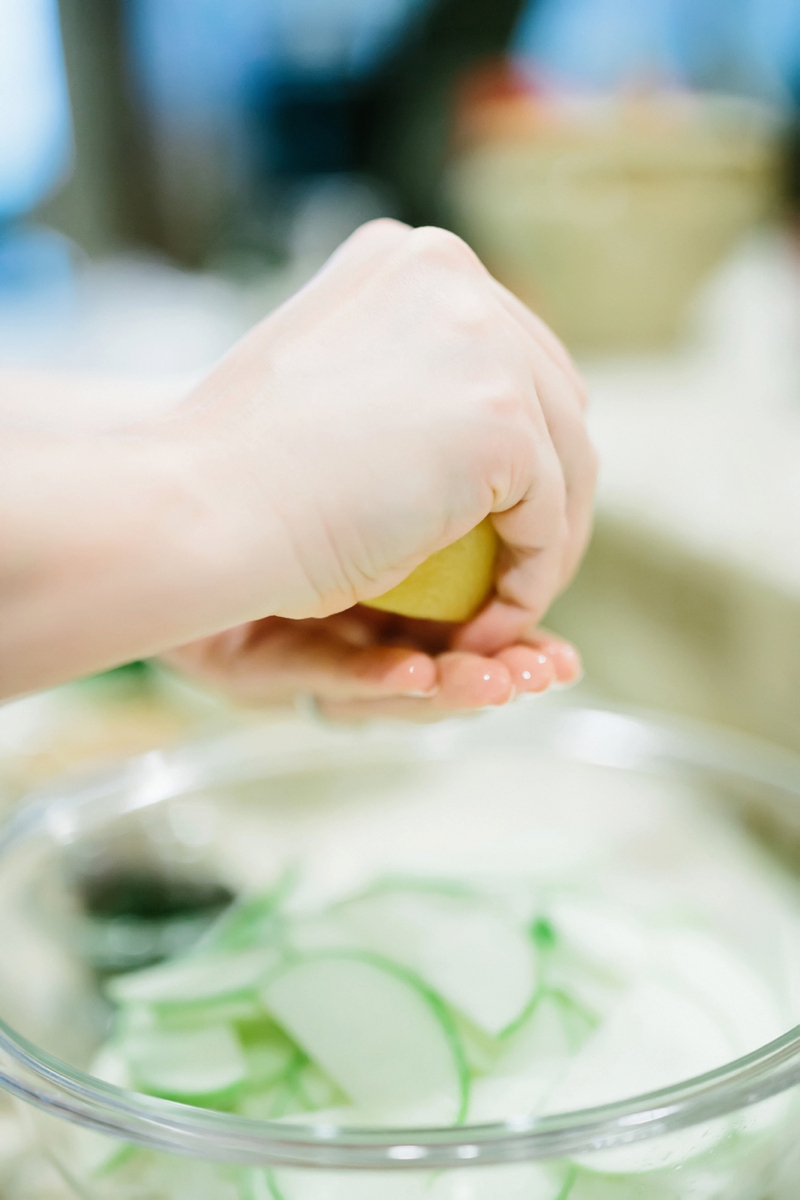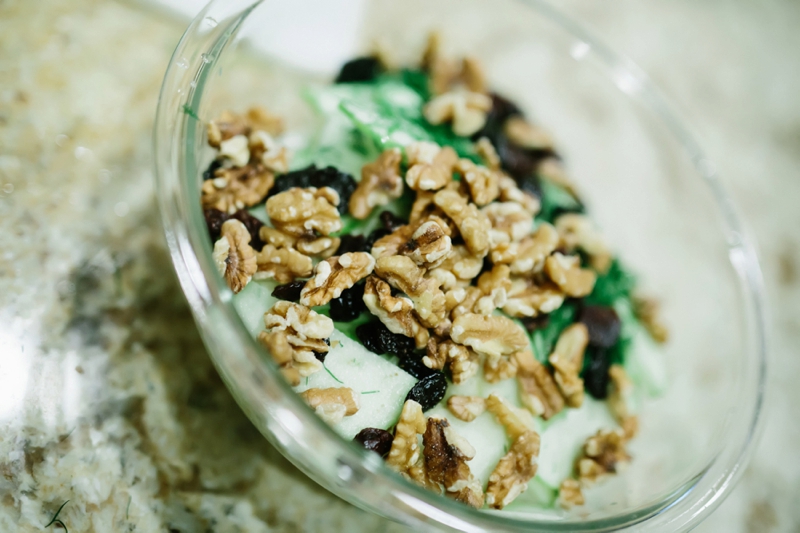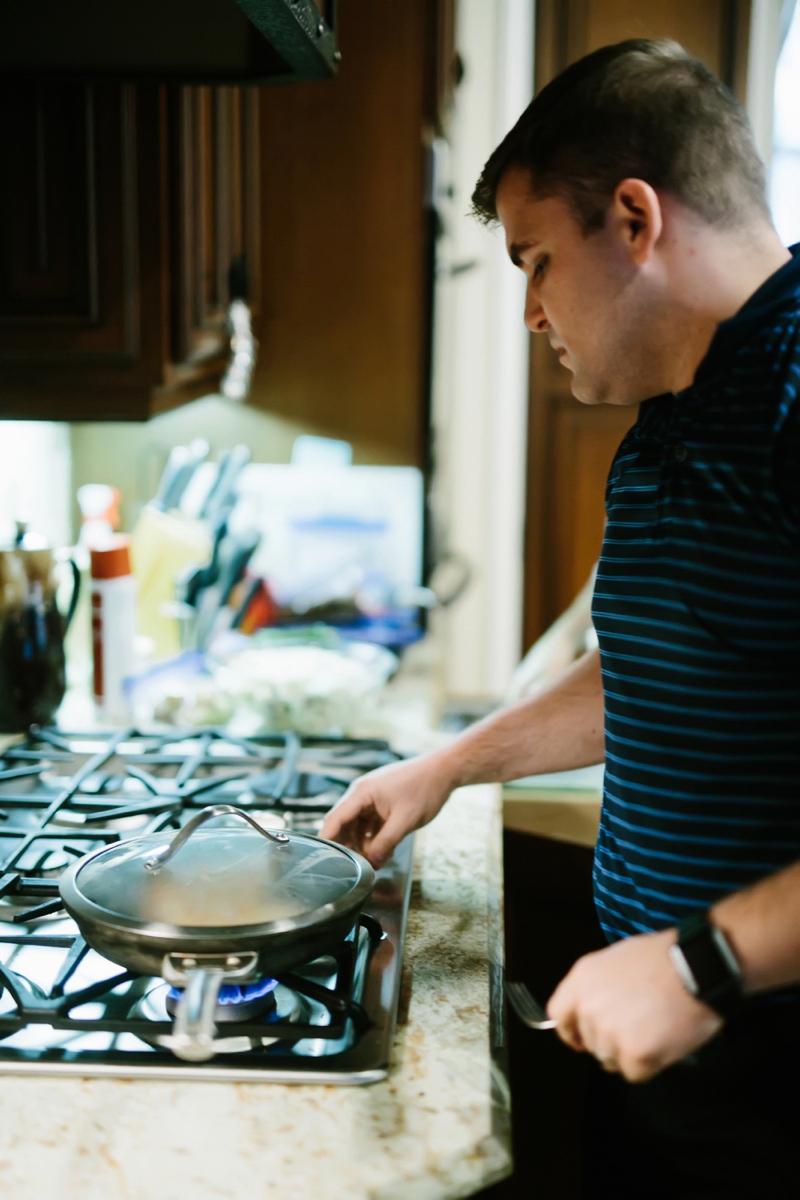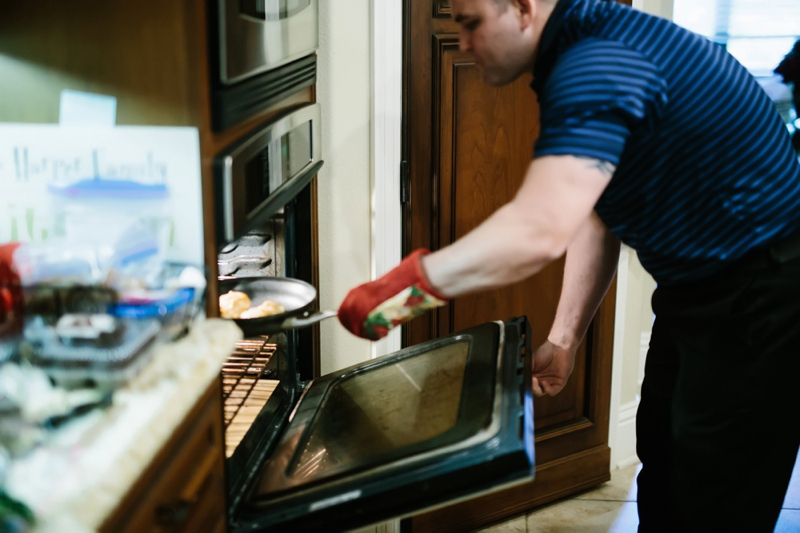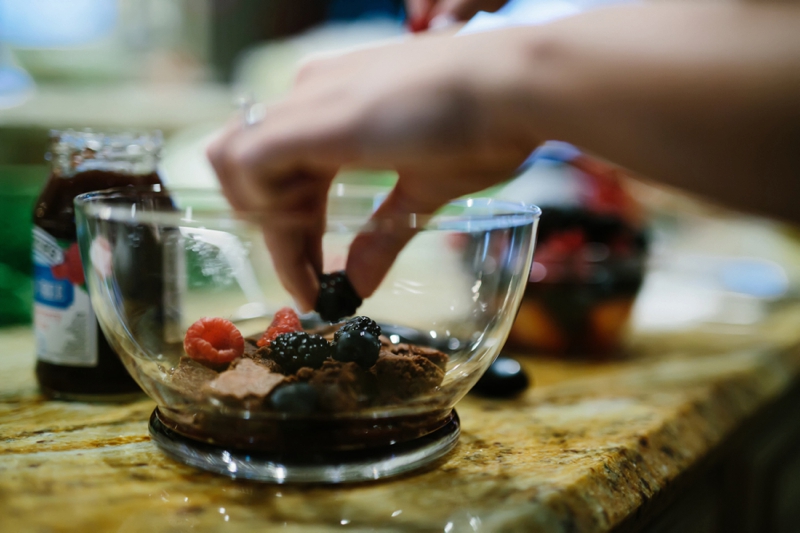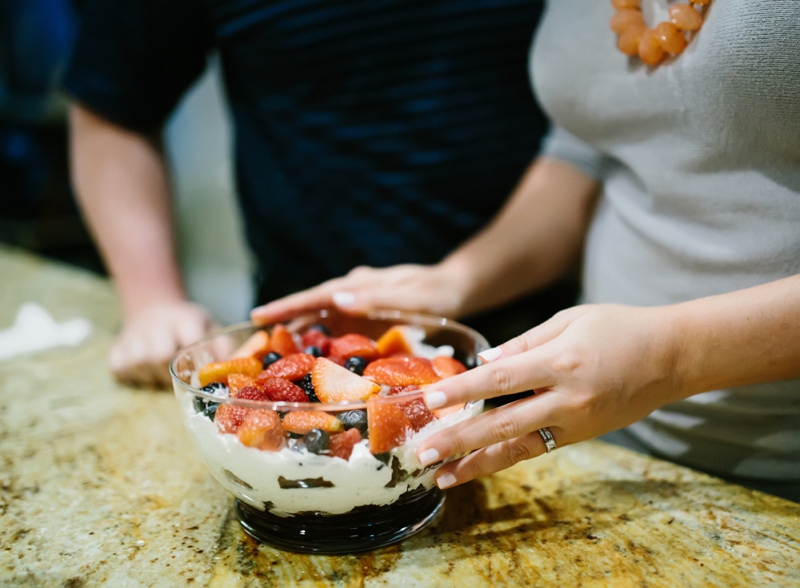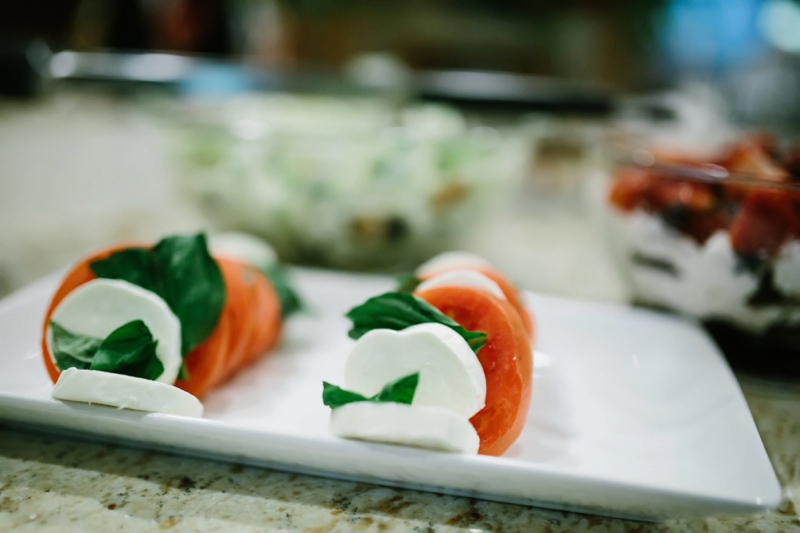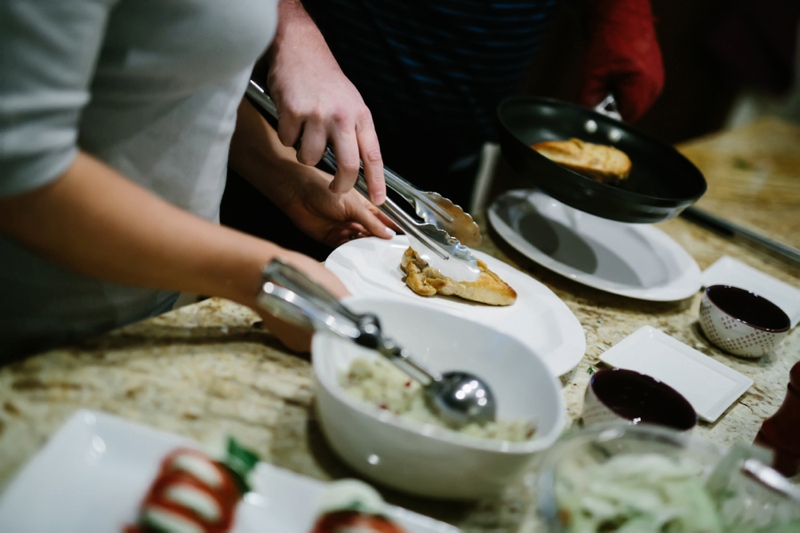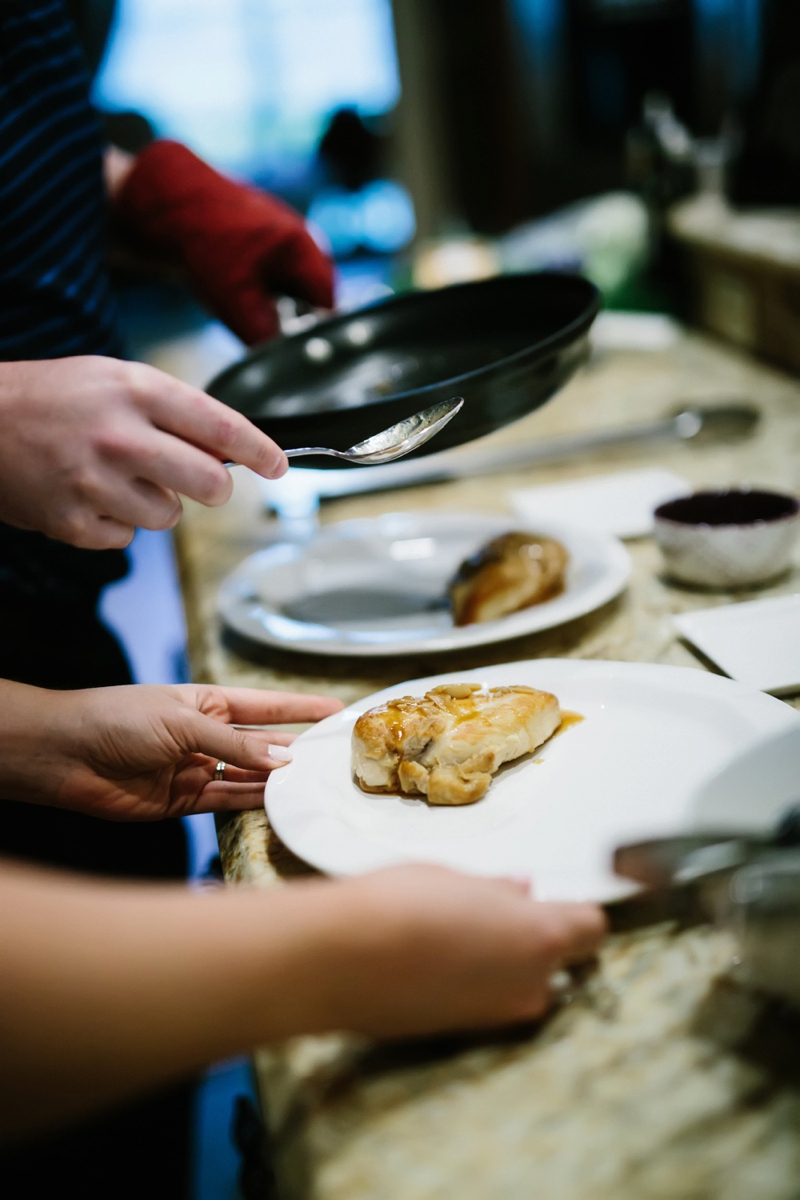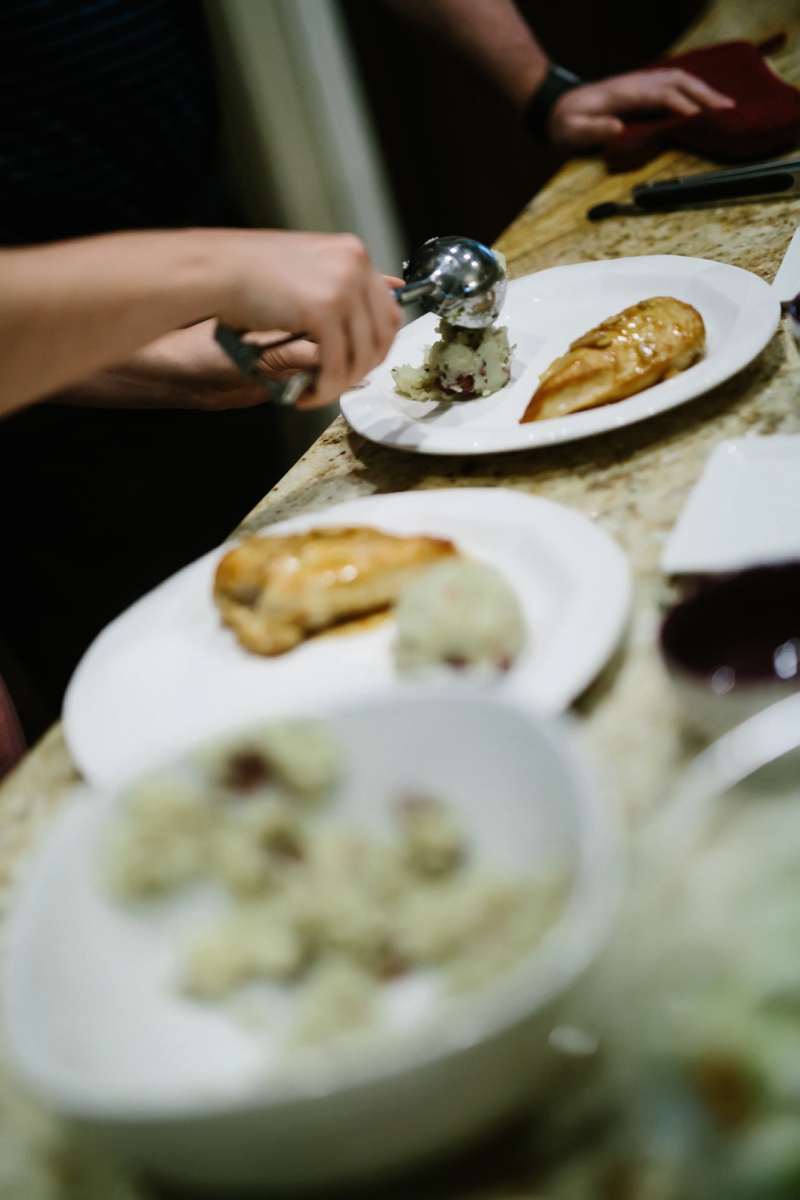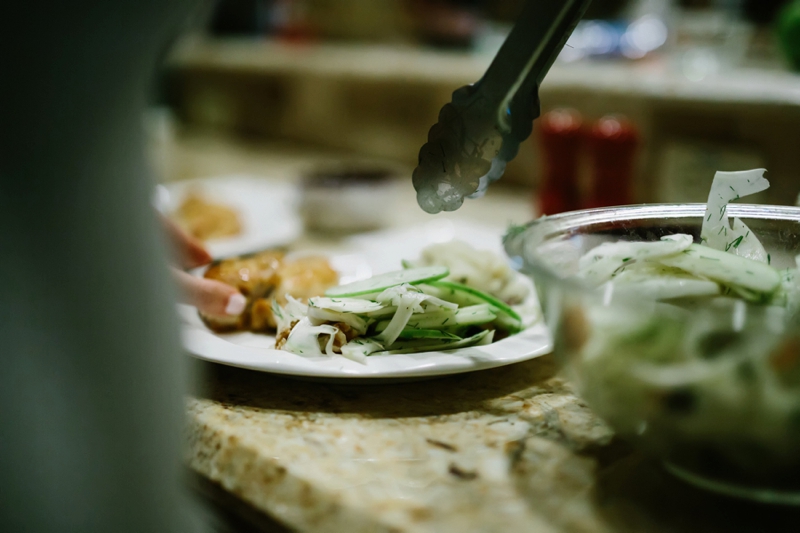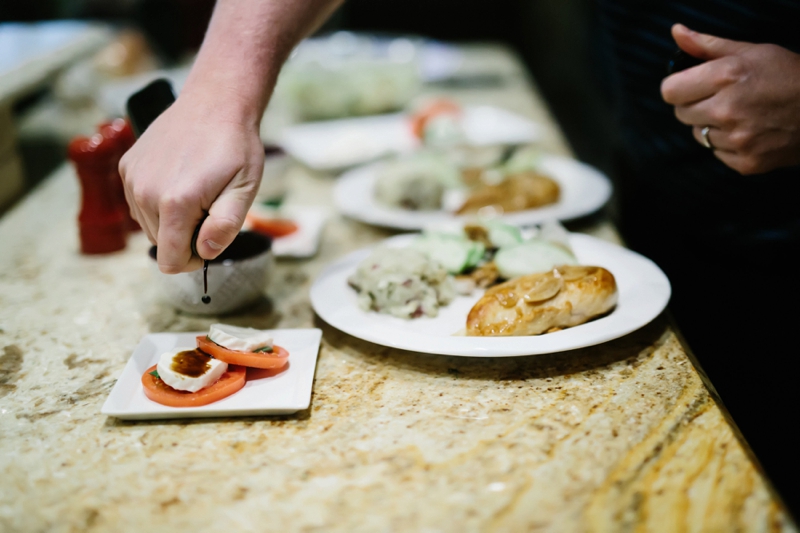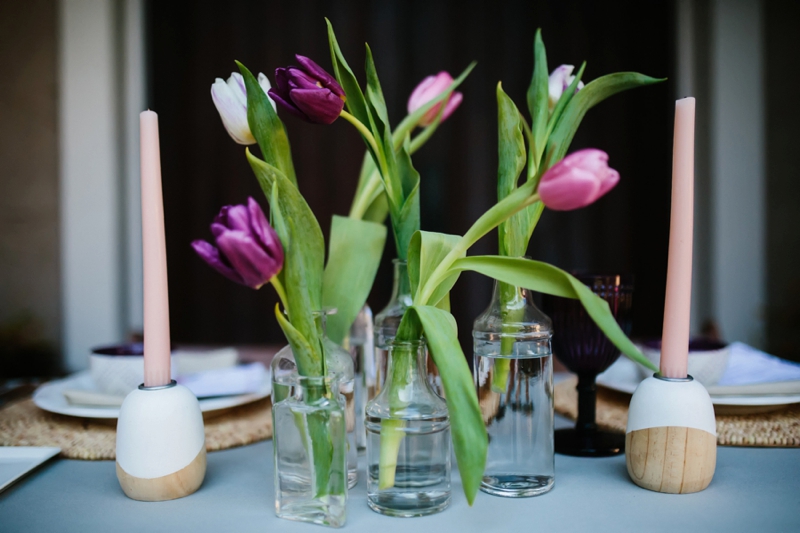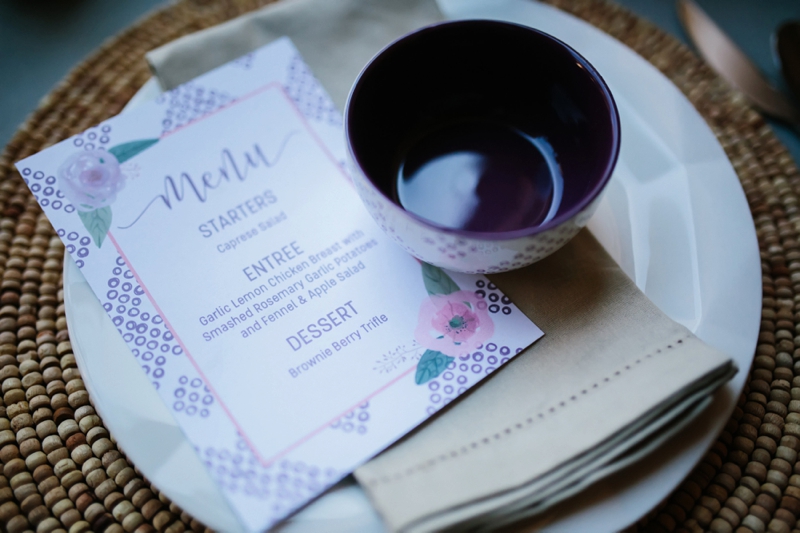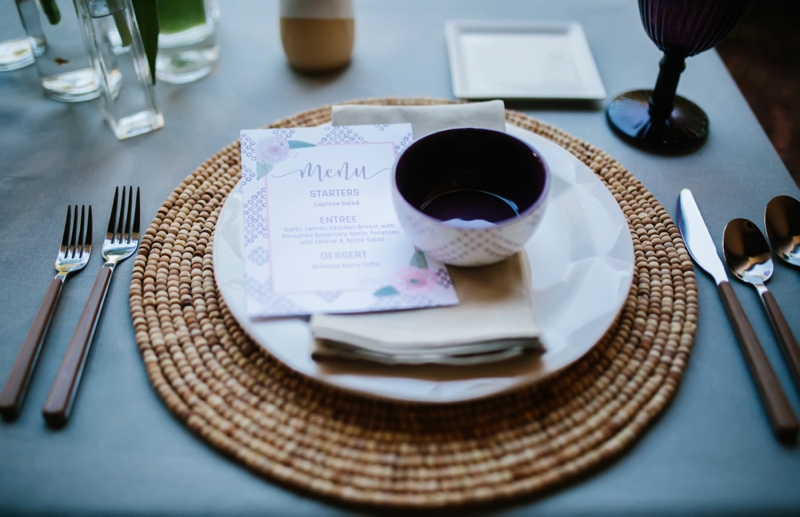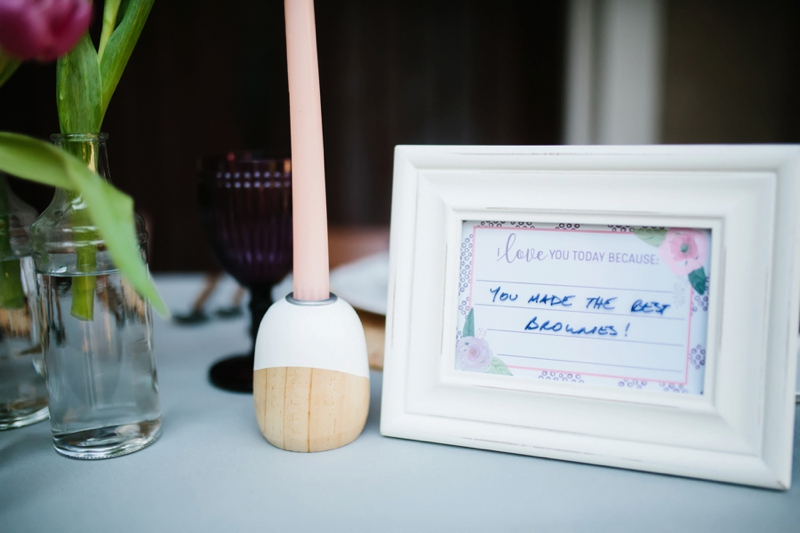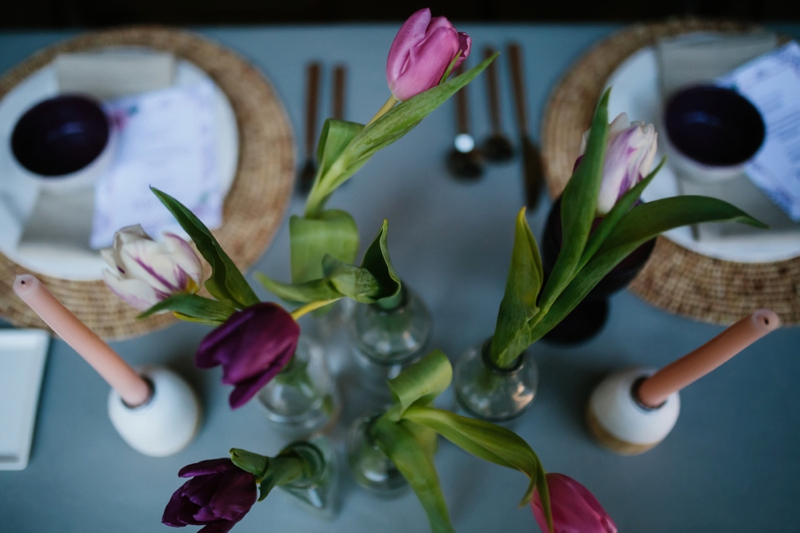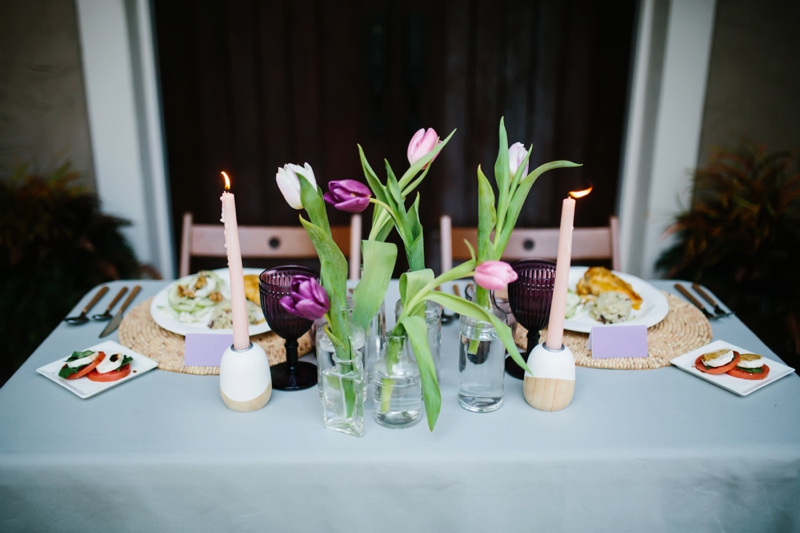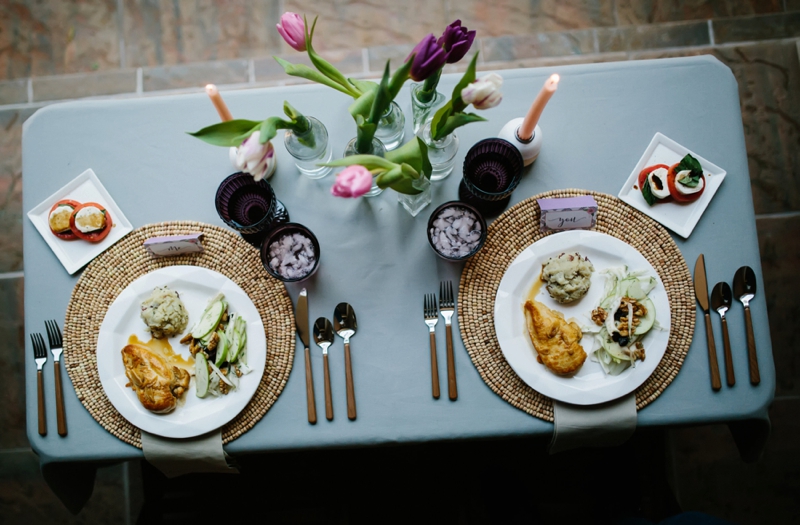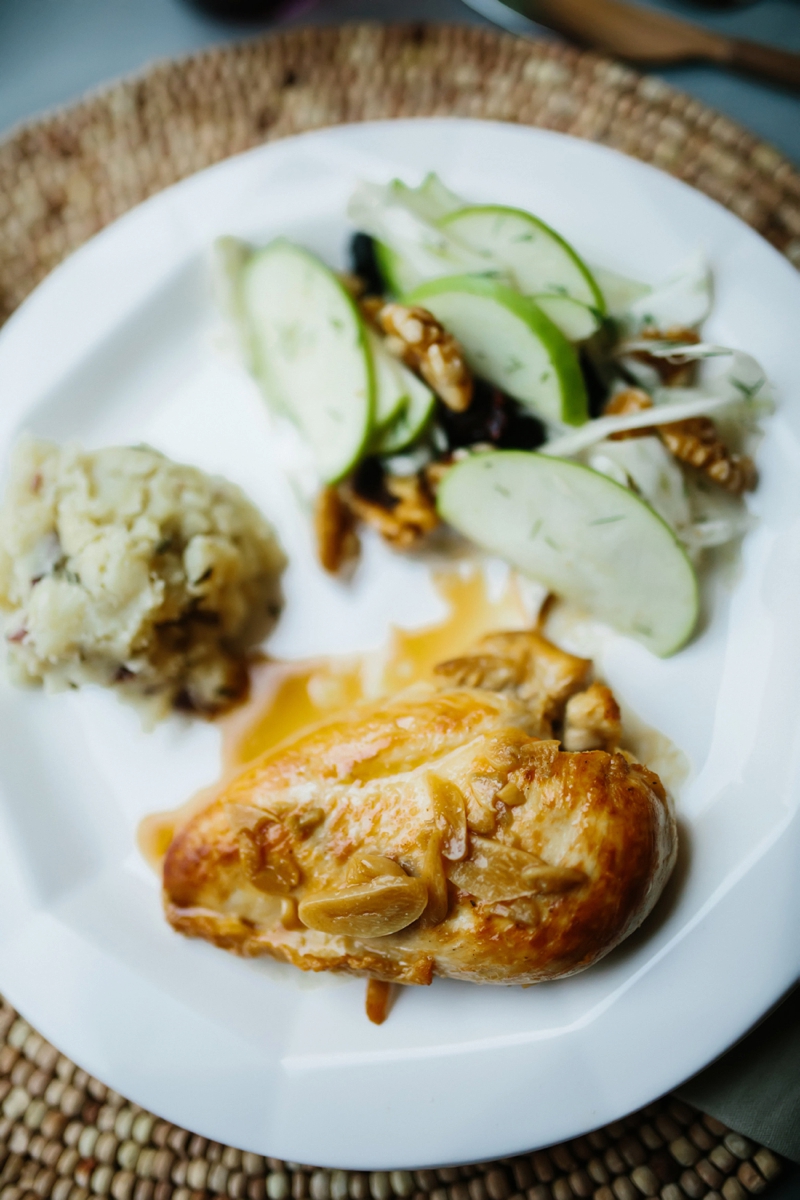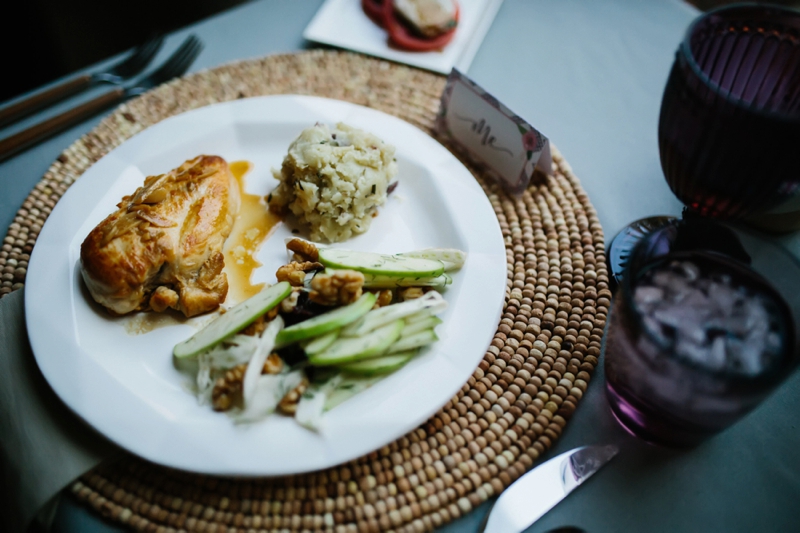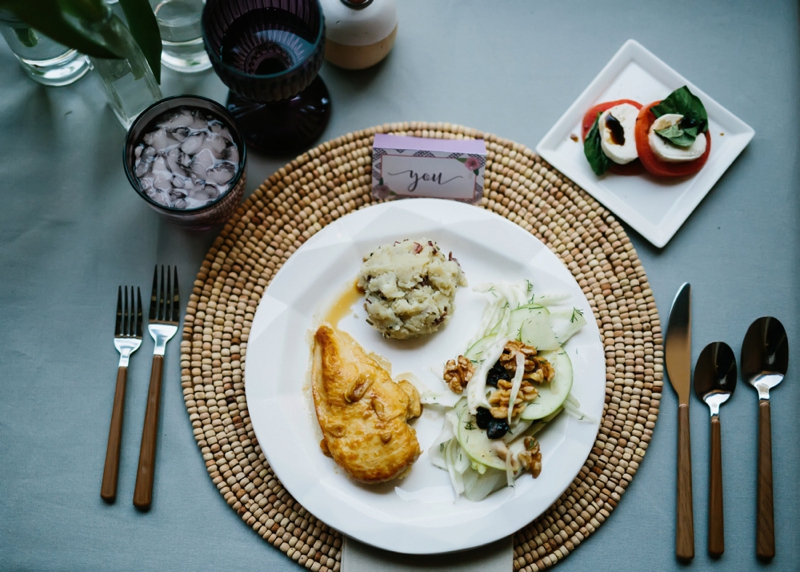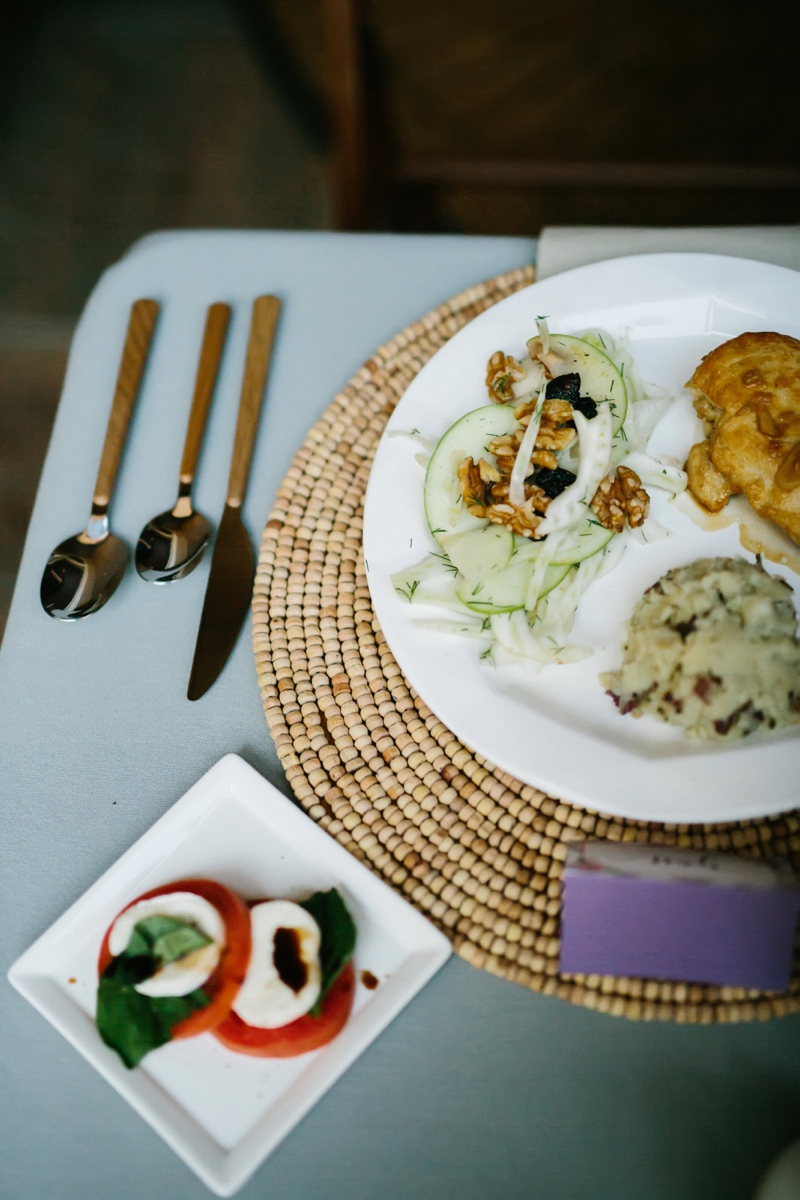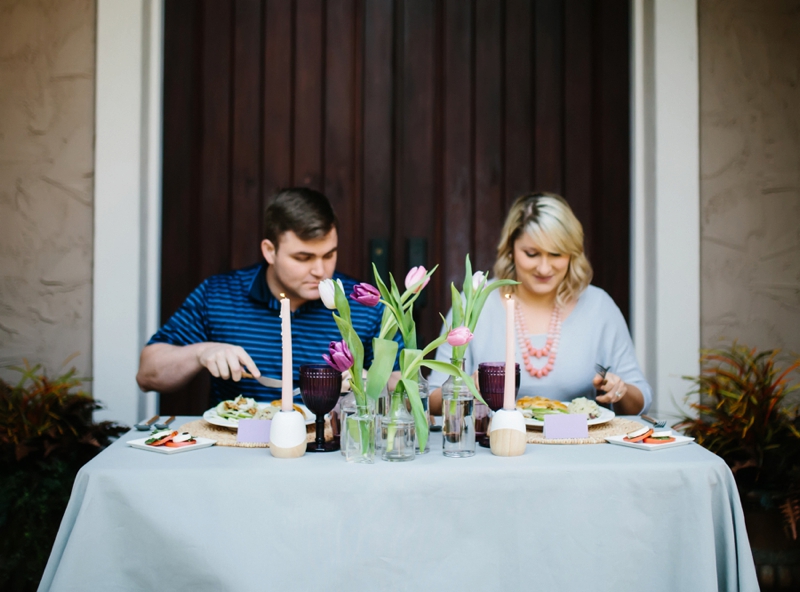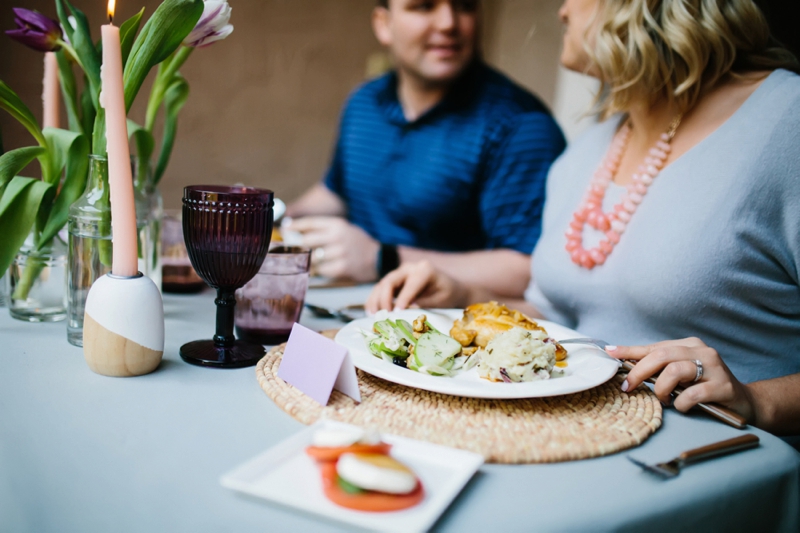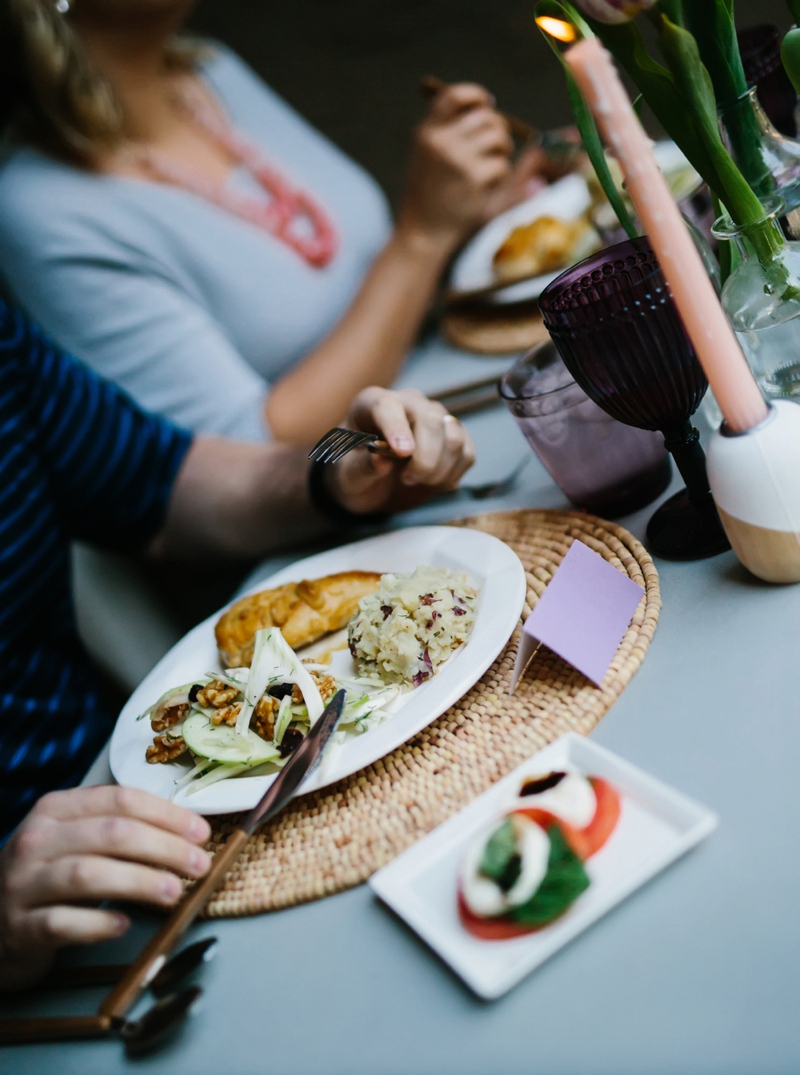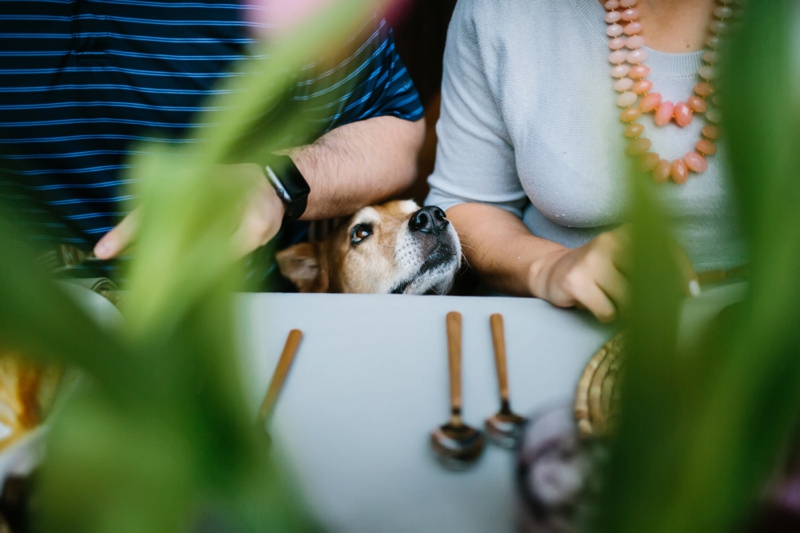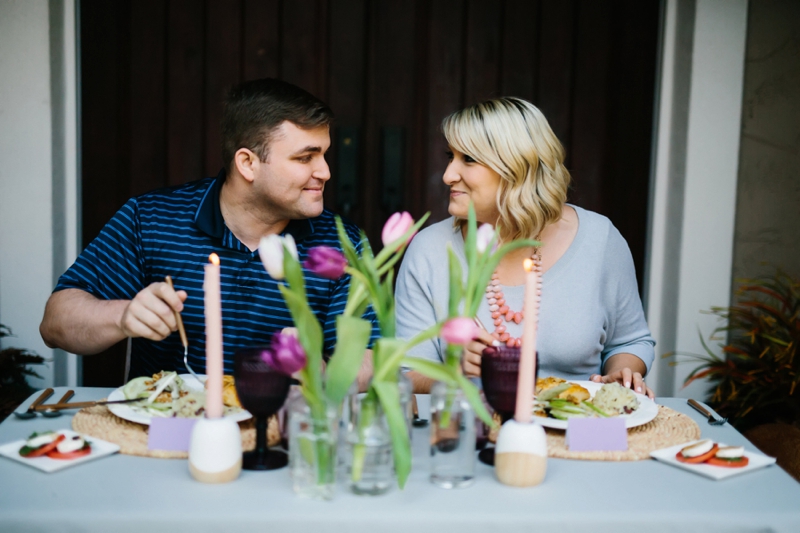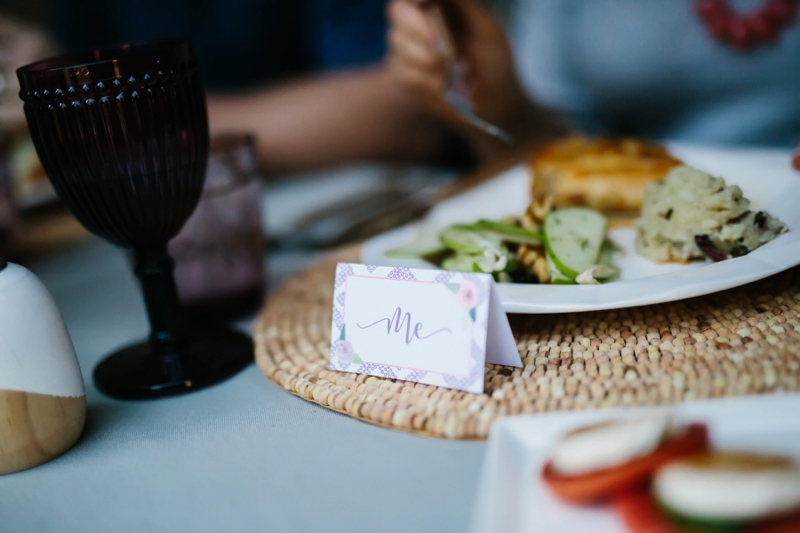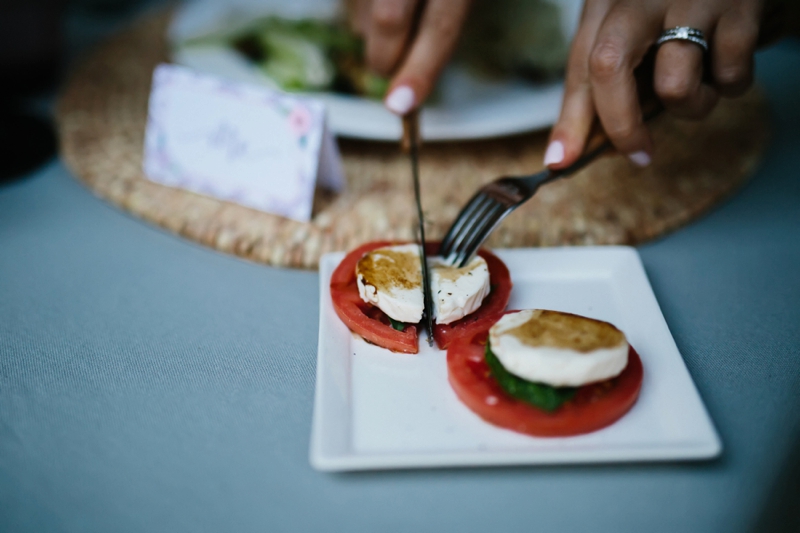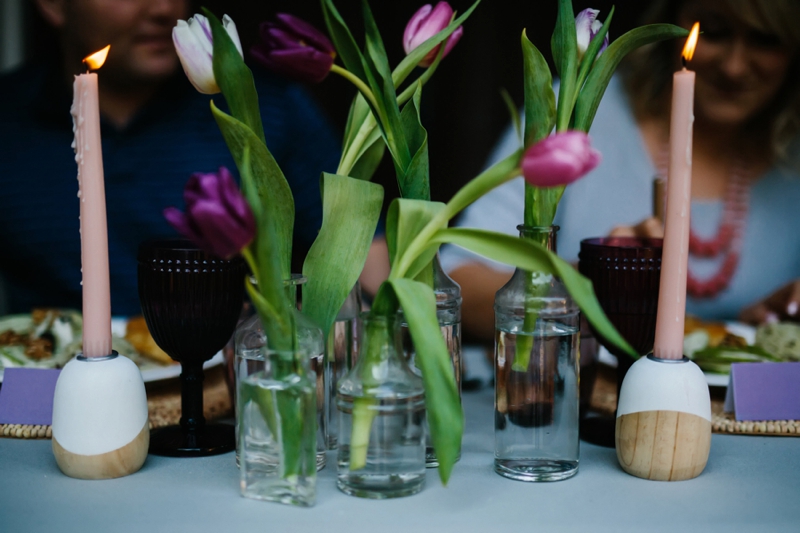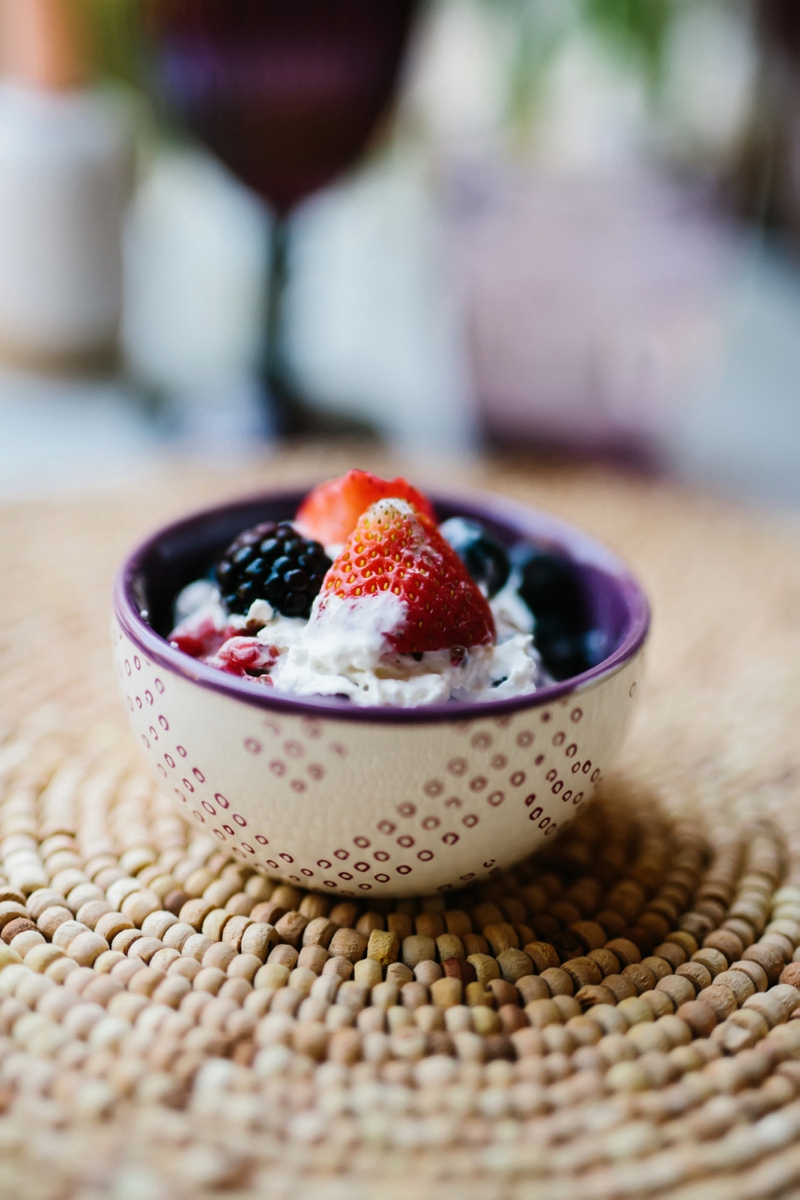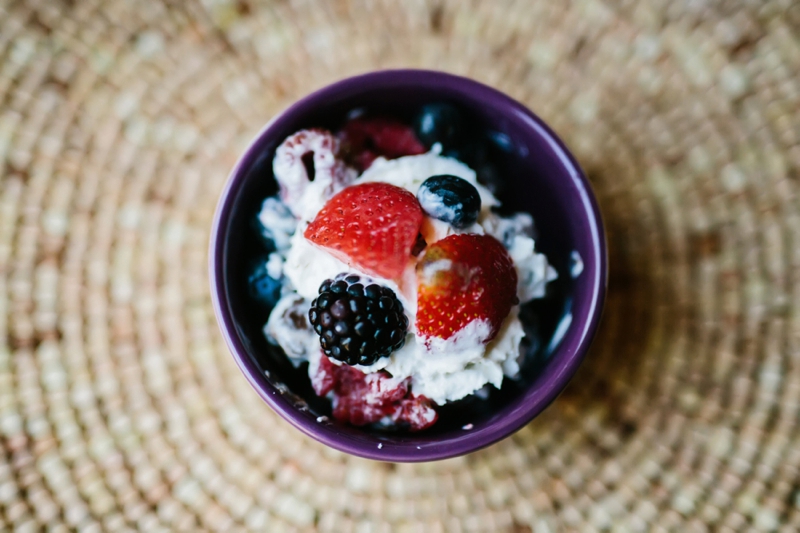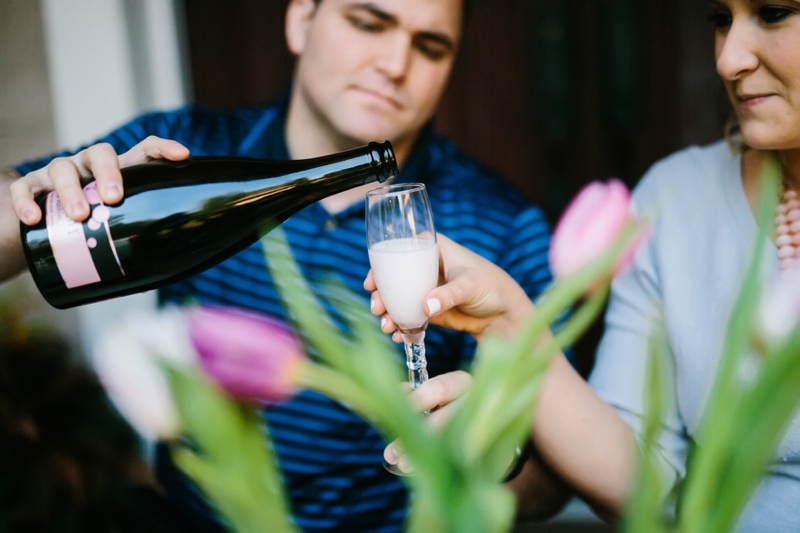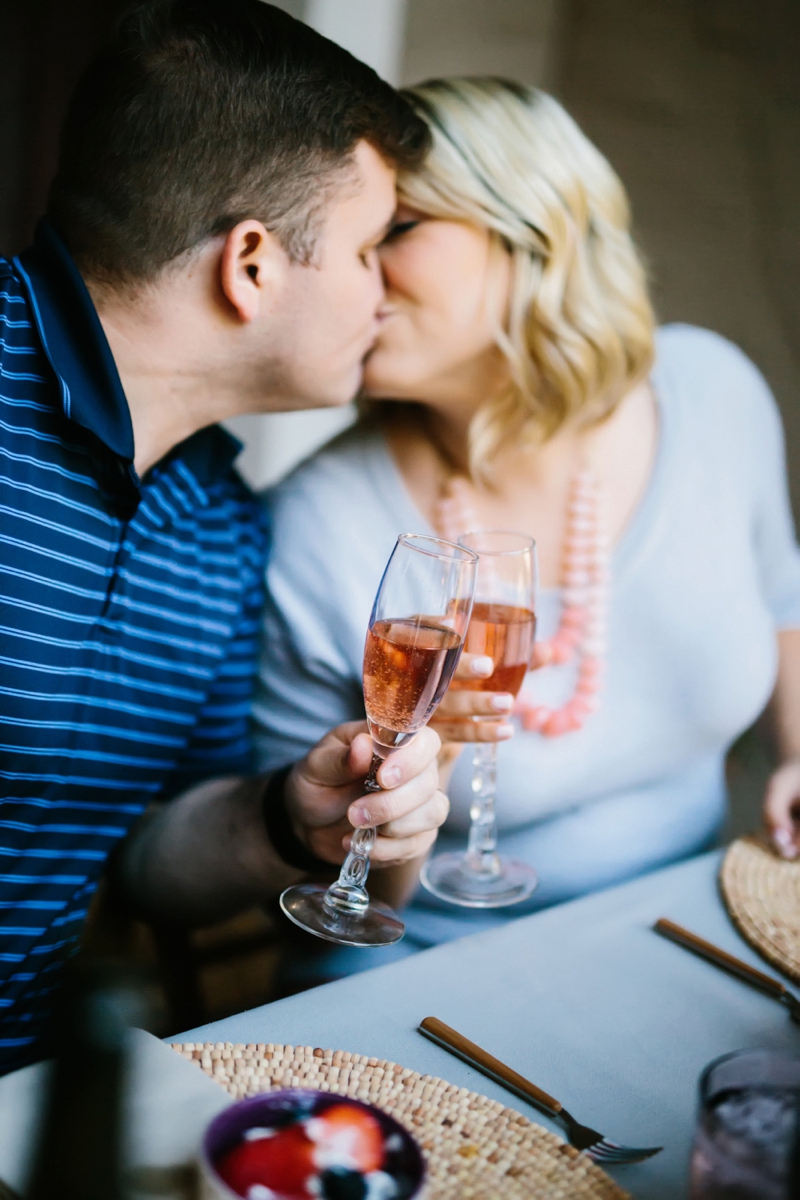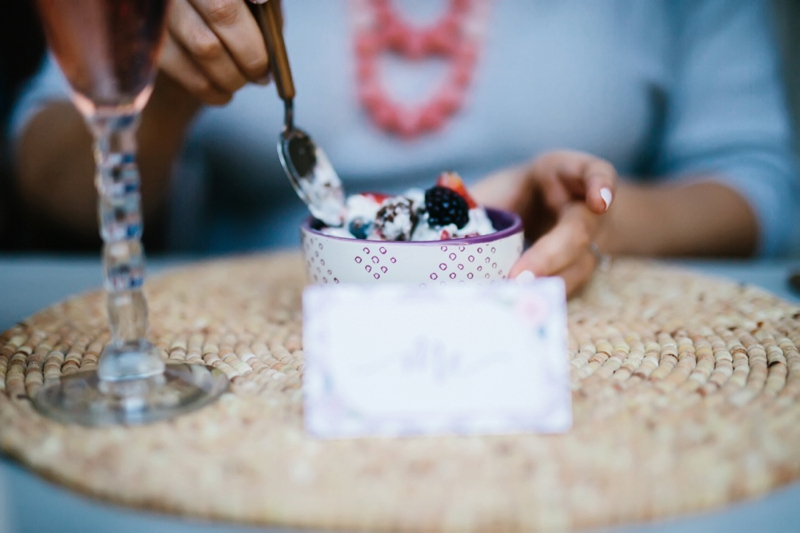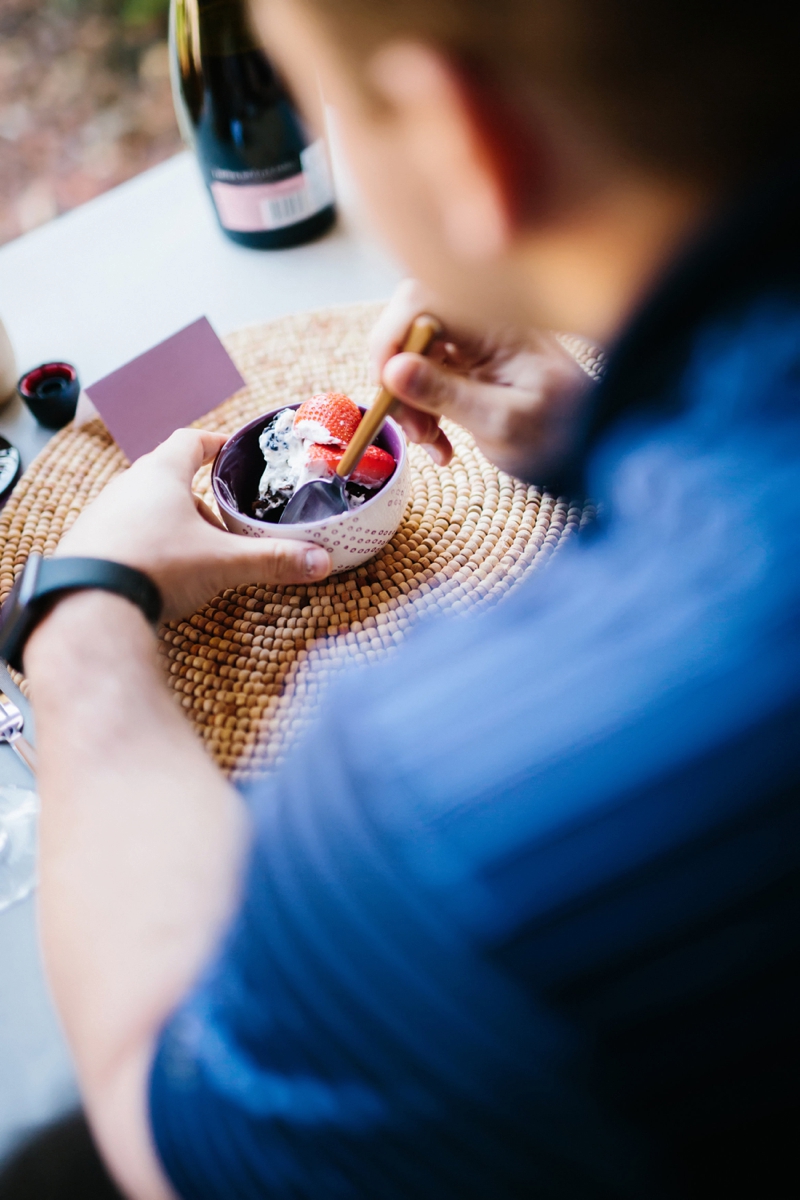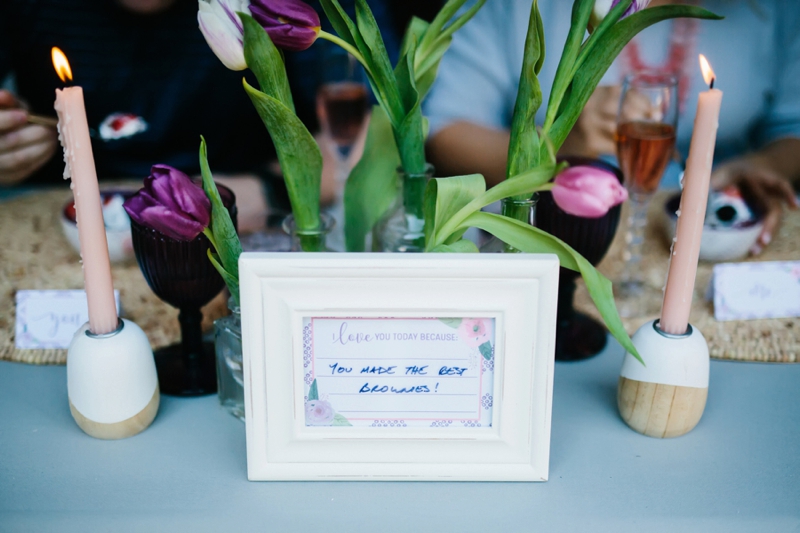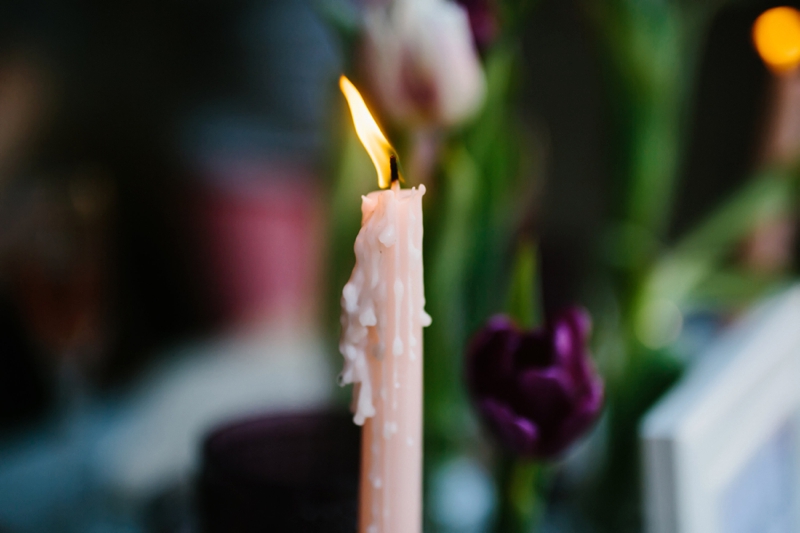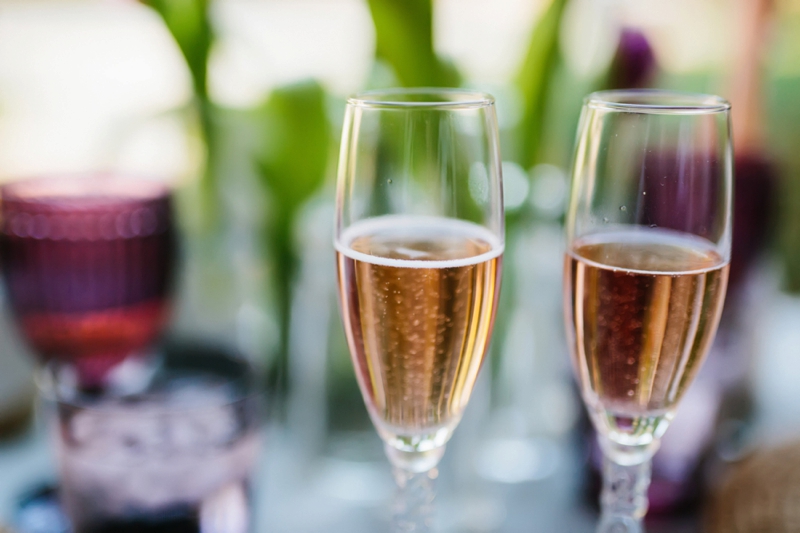 PRINTABLES
---
Emily of Feathered Heart Prints created the items used in this DIY Dinner Date to be used as printables so you can have your own dinner date!
Menu & Placecards
There are versions of the menu and placecards that have print on them already, as well as blank versions so you can write in whatever you want.
I Love You Today Because… 
The "I love you today because…" print is an excellent gift, in which you just add the print to a frame, and write on a frame with a dry erase marker whenever you want!
Click here to access and download all of the printables! 
RECIPES
---
 Click each link below to be taken to the recipe!
Starter
Main Course
Rosemary Garlic Smashed Potatoes
Dessert
We hope that you enjoy all of the recipes above and prepare an amazing DIY Dinner Date for Valentine's Day!
---
Vendors who made it all happen…
Concept & Main Course Recipes: DIY Dinner Date via Every Last Detail // Photography: Tara Mc Photography // Styling: Amber Veatch Designs // Dessert Recipe: Casa de Crews // Placesetting Items: Target
The following two tabs change content below.
Lauren Grove is the editor and owner of Every Last Detail. A clueless bride-turned-wedding planner, Lauren uses her experiences and knowledge to educate and inspire brides all over the world.