Hiring your wedding vendors is definitely one of the most exciting steps in your wedding planning process. It's a point when your planning will really feel as though it's in motion, and you'll be checking things off your list!
Before you hire any members of your wedding vendor team, there are a few things you definitely should already know. We highlighted these in a past post, so click here to make sure you're ready to move forward in the hiring process.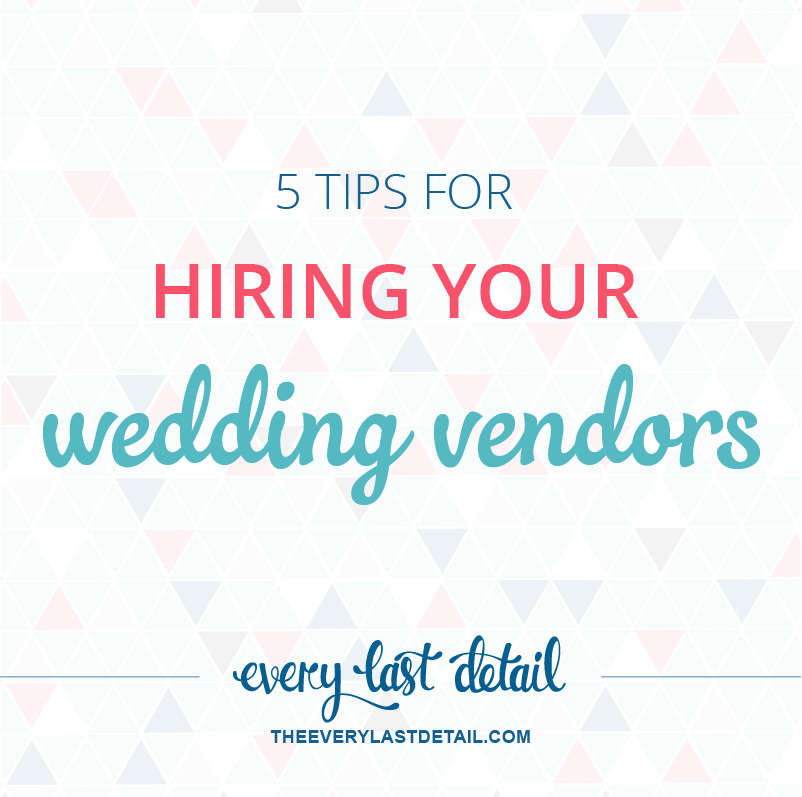 Once you have these five points in check, you're ready to move on to the next step: inquiring, hiring, and communicating with vendors! This is a wedding planning step that shouldn't be taken lightly, but you also shouldn't feel overwhelmed by it. That's why we're here- to educate you and tell you about what to expect when it comes to all of this wedding stuff! ;)
Today, we're offering you five of our best tips to help you hire your vendors and work well together… plus we polled our experienced V List members too!
1. Find the Right Fit
First and foremost, there's a difference between finding a vendor and finding a vendor you can't live without. You want to hire the latter. Make sure you're both on the same page in terms of style. Further, make sure your personalities mesh well together. Your working relationship with your vendors is key, and liking who they are as people will make everything better. Finally, realize that sometimes vendors will voice that they don't feel as though they're the right fit for you or your wedding. Respect their choice just as you hope they will respect yours if you find yourself wanting to say the same words.
2. How to Inquire
Most wedding vendors have contact forms or emails on their websites, so never be afraid to send a note. When you're first inquiring, it's important to note your wedding date, city, a few details about you and your fiancé, and why you love the vendor's work. Details always make a difference! Also, although their work schedule might be untraditional, wedding professionals do have hours similar to traditional businesses. It's important not to expect a response when their office is closed, and it's also important to know that inquiring over the weekend might mean waiting until the following week for a response because the pro is working a wedding.
"Respect the vendor's business hours as much as possible. All too many times, clients have called or emailed after hours and sometimes, as the vendor, you feel obligated to answer. Also, it's not ok to ask for a discount." – Just Save The Date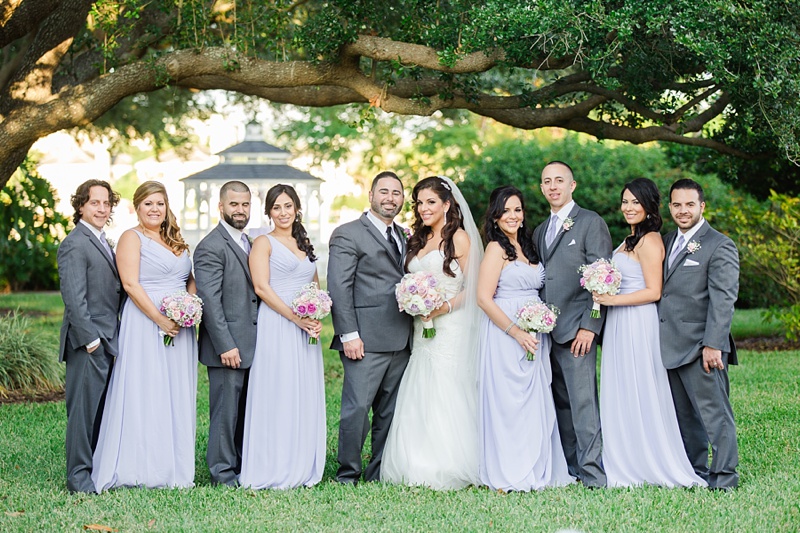 Image by Ailyn La Torre Photography
3. Comfort is Key
When you hire a professional for your wedding, you should feel as though you are completely comfortable sharing all of your details about your day with them. That includes your plans, your dreams, and any issues you feel may occur before or on your wedding day (think: family relationships, being comfortable in front of a camera, etc). Your pros are on your side, and they want to be able to help.
"You must feel comfortable sharing with the vendors you select. We are here to help bring your vision to life. You shouldn't be worried about telling us about everything from your budget to any personal/family issues that may impact the day. I personally take this information in confidence and would never betray that. If you think a vendor might, then they are not the right one for you." – Andrea Layne Floral Design 
4. Sign a Contract
Once you and your chosen vendor decide you're both the right fit for each other, your wedding professional will want to send over a contract. In fact, you should expect it! A contract serves to protect both you and the wedding professional because it details the dates, times, services, and prices you've both agreed on (among many other things; every contract is different). You will want to read your contracts and discuss anything that doesn't seem quite right. Once you sign your contract, make sure to save it for your reference and to forward on to your wedding planner if you opt to hire one. For more information, check out the video in this post!
5. Stay Organized & Communicate
Have a dedicated email address for all of your communication with your vendors, and make sure to keep all of your contracts together. Also, just as you expect your wedding professionals to reply in a timely manner, they expect the same from you. Lastly, if you feel as though one wedding vendor (or family member!) should consult with another, loop both in on the same email to ensure that everyone is on the same page. Staying organized and communicating will make planning your wedding that much more enjoyable.
---
So tell us- have you learned anything else about hiring wedding vendors? Share in the comments below!

The following two tabs change content below.
My name is Carly, and I live for love whether it's the love I witness between my family members and friends or the love I have for places and weddings. For these reasons and more, I write about the wedding industry, and I'm an event planner, designer, and floral stylist who will forever be in love with flowers, pink, and bows.