One thing that we've found couples don't always recognize is that there are different types of weddings. Which is why one of the first questions that we always want to ask is this: When you're envisioning your wedding, what comes to mind?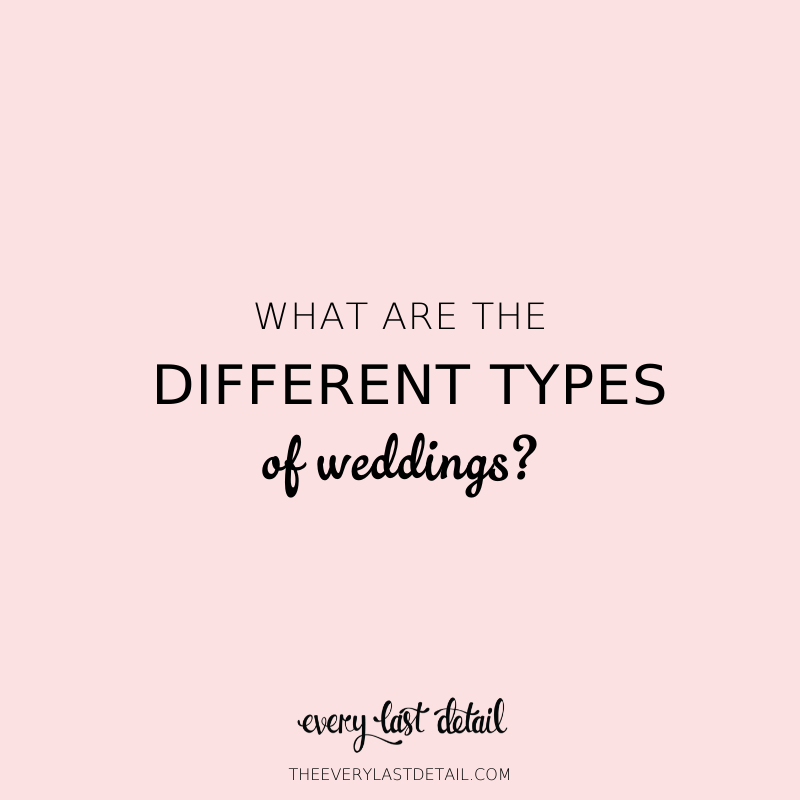 We're asking this not to help you to explore where you will splurge or save, but instead to encourage you to uncover how you would like your wedding day to feel.
Are you imagining celebrating with your nearest and dearest in your hometown?

Do dreams of a destination wedding set in the mountains or one by the water come to mind? 

What about a brunch wedding?

Are you dreaming of a large wedding set in a ballroom?

Is a more intimate wedding with few guests more your speed?

What happens if you only see you and your love in your mind's eye? Does that mean you should elope?
Yes. To all of the above. ;)
When you're planning your wedding, you should do what feels comfortable and inspiring to you and your partner and also (obviously!) what is financially feasible. But, the key thing to uncover before you dive headfirst into planning is to decide what type of wedding you wish to have. That detail, because your guest list is also a key component, will drive many of the decisions you make just after. And, if you thought you wanted to do one thing and now you're starting to want to pivot, that's fine too.
Below, we're exploring many types of weddings from destination soirees to intimate fetes, ballroom celebrations to elopements with some of our top and most-loved wedding pros from The V List. These ladies know their stuff, and they've collectively worked nearly every type of wedding you can imagine. We hope their insight ignites a newfound confidence in you as you plan to make sure your wedding is what YOU want it to be.
Minimalist Weddings
"Minimalist weddings are my companies mission which are rooted in intentionality and purpose. When people think of minimalism, most assume it is cheap or a DIY opportunity and that couldn't be further from the truth. Your wedding day can be altered to whatever YOU want as a couple as long as it is intentional and rooted in the values you possess together. Not to one-up another family member, not to have a surfeit of decor "just because", not to do something because you think you have to. This is your opportunity to truly let your wedding day be a reflection of you both as a couple – however grand or intimate, detailed or not." Gabriela Turney, Gabriela Pilar Events
Destination Weddings
"I love working destination weddings and elopements. I'm lucky to live in Charleston SC where 90% of my couples are destination clients. So even though it's "home" to me, my clients are usually not from here… and the wonder + beauty of the city isn't lost on them! It suits my photography style well, since I love shooting wide, environmental portraits! But I also love shooting weddings in other locations!
Destination weddings just fill me up creatively. I love shooting in new locations, scouting out the perfect spot for portraits, and creating something new + fresh for my clients. I really feel that I do my best work when I'm shooting in a new location. I am always inspired by new locations!" – Dana Cubbage, Dana Cubbage Weddings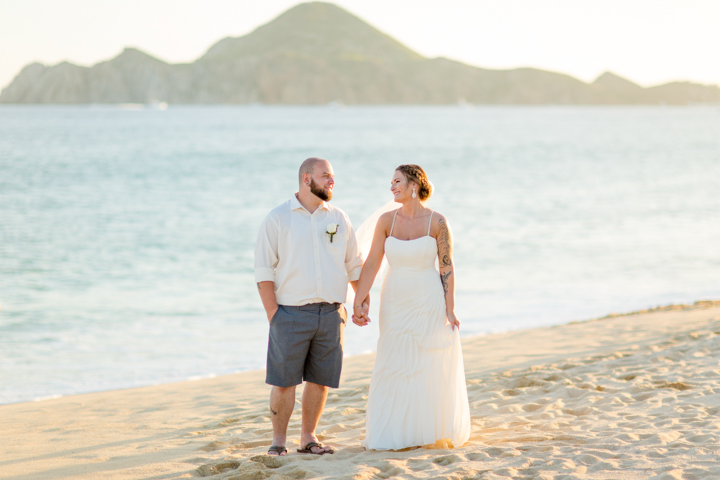 Photo by Nikki B. Weddings
"I LOVE shooting destination weddings for multiple reasons, but the main reason is because the atmosphere surrounding a destination wedding is unmatched by any other type of event. You have all of your closest family and friends coming together in one beautiful destination to celebrate YOU and vacation together. It's like having your reception for 2 or 3 days straight! I've even had the opportunity to go zip lining with one of my couples and their bridal party the day before their wedding. What better way to celebrate?!" – Nikki Goldon, Nikki B. Weddings
"Living in a resort area of the US I love when couples choose to get married in the Inland Northwest. Working with destination couples where we only meet once or twice in person is challenging. Logistics have to be worked out over email/video conference and when they come to town it is non-stop planning meetings. When the day comes together and their guests see the beauty of the lake and mountains it makes the challenge of long distance planning worth it." – Robyn Bruns, Red Letter Event Planning
Intimate Weddings  
"I do especially love the intimate celebrations (75 or fewer guests.) for the couple, it's so nice to get to spend time with each of the guests and for the photographer (me) I get such a strong sense of story- the characters and relationships are so clear." – Arielle Doneson, Arielle Doneson Photography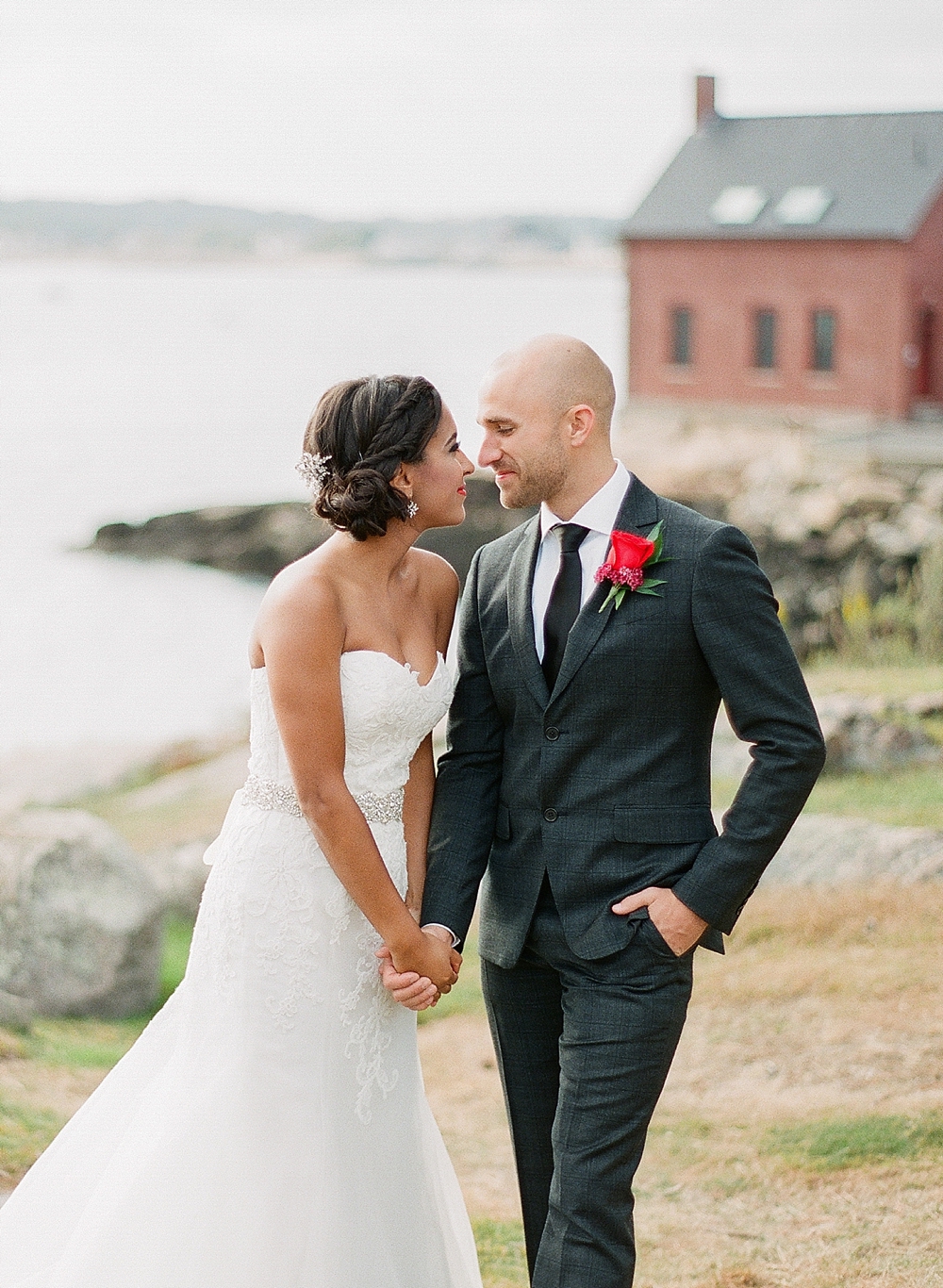 Photo by Arielle Doneson Photography
"Small and intimate weddings have started to grow in popularity, and I've learned that the feel of these types of weddings really reflected my companies mission of cultivating and elevating relationships while wedding planning!
Your wedding day is a special time to celebrate all of your relationships, and to allow your loved ones to honor and celebrate this new relationship you are stepping into. An intimate wedding creates so much margin and space for moments that last forever; space for relationships to grow, space for memories to be made, space to be closer to one another when it means the most." – Sarah Blessinger, Kindred Weddings and Events
Detail-Filled Weddings
"I LOVE to work weddings with lots of details. Not only does it give me a challenge, but it stretches my creativity to try new things." Ashlie Muller, A Classy Occasion
"I love to do 'building from the ground up' weddings. It allows for unique locations and all kinds of possibilities. Most of them are done on family property, so being able to incorporate that very personal aspect is one of the reasons they are my favorite." – Terri Gilbreath, G.G. Events
Elopements
"Elopements are always special. I love details + portraits, so elopements really speak to me for that reason. It's a day centered completely on the couple and photography… it is always such an honor to be their only guest and to create photos for them to share with their friends + family back home!" – Dana Cubbage, Dana Cubbage Weddings
No Rules…
"Don't ever forget it is your wedding. You can have 10 people or 300 people. Do what makes you happy. Being in Central Florida, we have it all. From Disney Elopement weddings to ballrooms. Make memories. Enjoy the process. It is a lifetime experience." – Andreia Muller, Events by The Flower Studio 
"We don't define the kinds of weddings we love by style or size; luxury or rustic, platinum bash or destination elopement, in a ballroom or on the beach… Our ideal weddings are those where the clients aren't afraid to be themselves in front of the camera and are comfortable with a film that showcases who they really are. As much as we love more intimate weddings, we have a blast with big bashes too (as long as the timeline isn't nuts and unrealistic in how closely things are packed together)." – Sarah Pendergraft, PenWeddings
---
What type of wedding are you dreaming of hosting?
Has your idea changed since you started planning?
Let us know below!
The following two tabs change content below.
My name is Carly, and I live for love whether it's the love I witness between my family members and friends or the love I have for places and weddings. For these reasons and more, I write about the wedding industry, and I'm an event planner, designer, and floral stylist who will forever be in love with flowers, pink, and bows.