I think hiring your wedding vendors is one of the most important and exciting steps in wedding planning. It's definitely a process to get to that point- you have to find potential vendors, inquire with them, compare and contrast, and THEN, once you've done all that, you can start hiring! But once you get to the point of hiring, there are a few things that you MUST know before you pull the trigger on any hiring…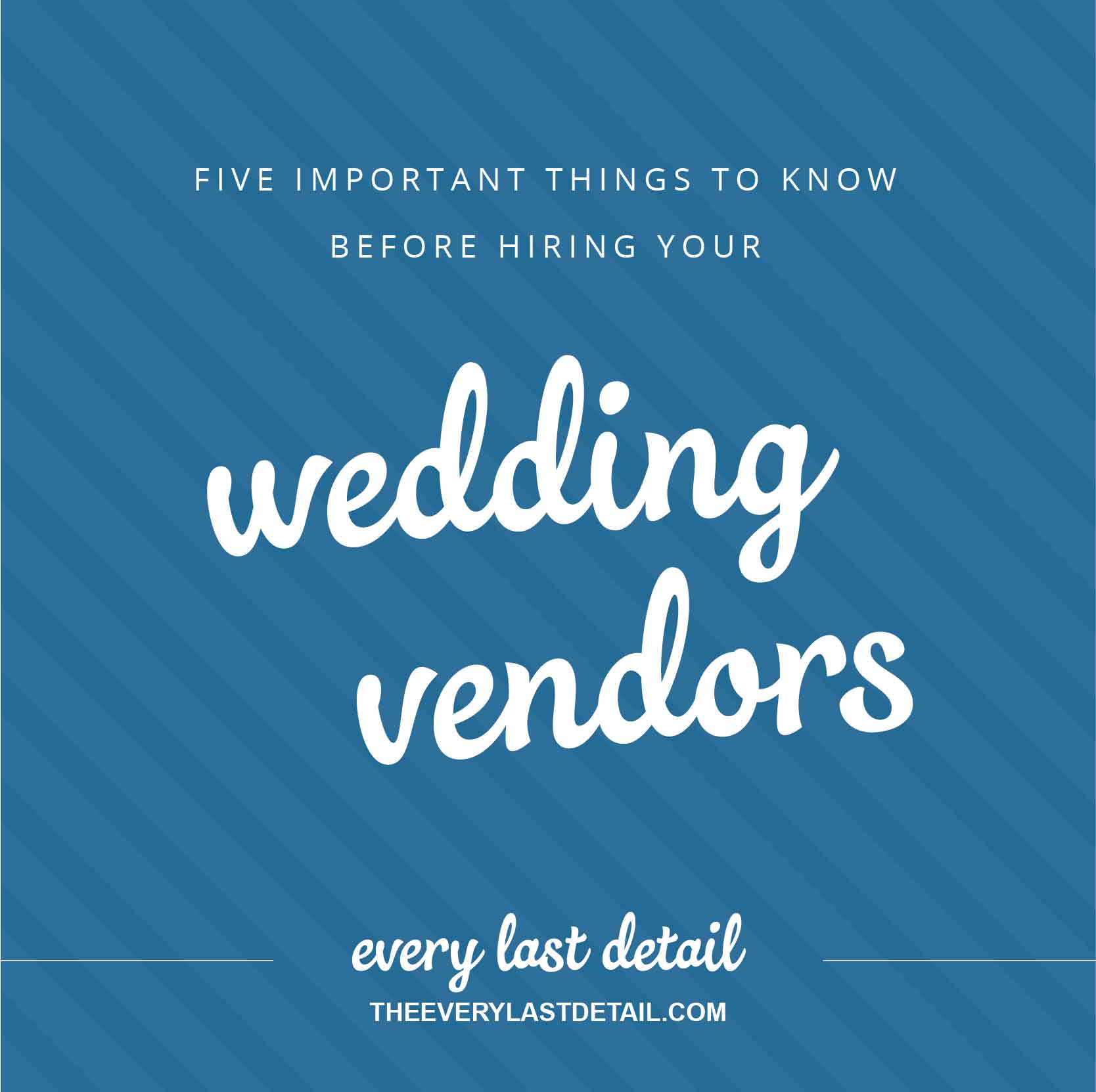 Budget
Know and respect your budget, as well as what each vendor's expected cost might be. Knowing all of this will help you avoid sticker shock, which if experienced, could result in the booking of a vendor who is definitely not right for you. (Only a little kidding there- because this totally happened to me.) But in all seriousness, remember that even if a wedding vendor's pricing seems like a lot of money, you usually don't have to pay it all up front and at once- unless you're getting married very soon after booking. Payments spread out over the duration of your planning are a wonderful thing! 
Date
Your wedding date is going to be one of the most important pieces of information you need when it comes to booking your vendors, and it's highly recommended that you know this before doing any hiring. It is usually the determining factor of whether or not a vendor will be able to work your wedding or not. However, in a rare occasion, you don't always have to have a date chosen to book a vendor or two (like a wedding planner, or the venue, which could help determine your date). In this case, it's a good idea to have a few possible dates in mind or at least know which season you would like to wed. 
Location
Decide on your wedding's locale. Don't feel as though you need to have already decided on your venue (you're likely contacting venues at this point!), but at least knowing the city where you will host your ceremony and reception is tremendously important.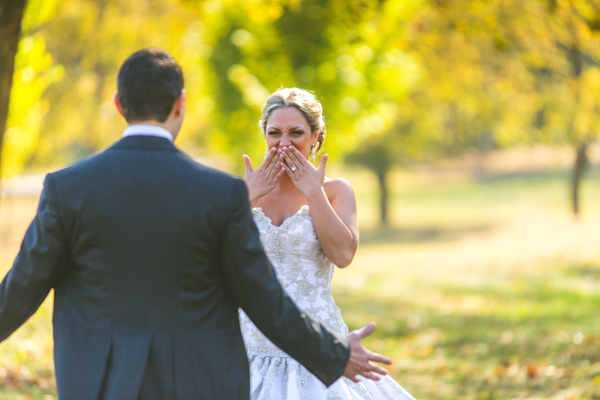 Image by Concept Photography
Expectations
Envision your ideal wedding and what your expectations are. These expectations definitely don't have to be set in stone, but it's important to at least have an idea of the style or type of wedding you want- IE, a casual farm wedding, or an elegant ballroom wedding. I know you've gone on Pinterest, looked at magazines, or seen weddings on blogs (you're here, after all). Keeping these expectations in mind can help guide your hiring decisions. Essentially, make sure to do your research first. Oh, and never be afraid to ask a wedding professional for their advice! 
Payment
Keep in mind that even if you tell a vendor (verbally or written) that you want to book them, it is very likely that your date is not going to be officially reserved until you make a payment (usually referred to as a deposit). Now I'm not saying that you would have to pay right on the spot, but I have heard of several instances in which the reservation of a popular date was granted to the couple who sent their payment in first. 
---
Anyone have any other tidbits to add that might be helpful to know before hiring wedding vendors? We'd love to hear in the comments!

The following two tabs change content below.
Lauren Grove is the editor and owner of Every Last Detail. A clueless bride-turned-wedding planner, Lauren uses her experiences and knowledge to educate and inspire brides all over the world.