As you will quickly learn while researching, there are a vast number of wedding professionals eager to work with you while you're planning your wedding. At first, this may seem completely overwhelming- plus you're also likely wondering how to even find the best vendors for your wedding. But, keep this point mind: while there are a number of wedding professionals out there, only a select few are truly right for you.
In order to build the best team of professionals for your wedding day, we've put together six tidbits to keep in mind so you can find a vendor team you can't live without: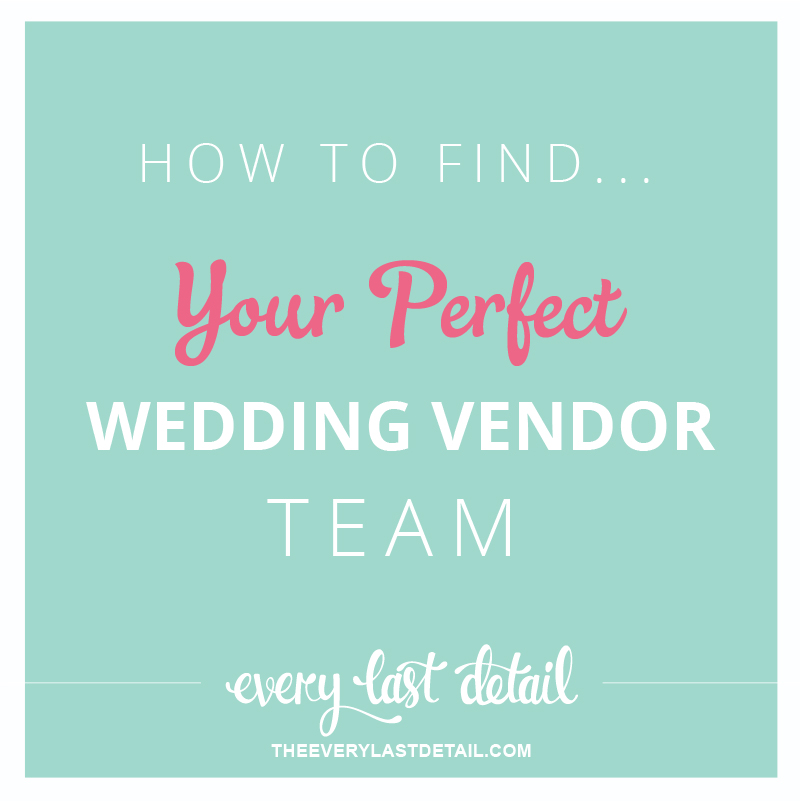 1. Envision Your Wedding Day
Before you start asking for advice and scouring the web, think about how you envision both your wedding planning journey and your wedding day. For example, if the mere thought of planning your wedding makes you feel stressed, perhaps the first person to contact is a wedding planner who will walk through every step with you. Further, if reciting your vows in front of a backdrop of mountain views is part of your (realistic) dream, let that point guide your ceremony and reception space search. Knowing how you want to feel and also how you want things to look will help to guide your search.
2. Think About Your Most Important Pros
What one couple values may not be what you value, so don't compare your wedding must-haves to someone else's! Instead, take a look at your budget and decide which pros you and your fiancé cannot live without. Then start researching this group of vendors first, especially if you value things like the venue, food, photography, and entertainment, as these are also usually the first vendors to inquire with and book. Once you find a professional you think you might like, make sure to inquire right away to learn about their pricing and check their availability because calendars fill quickly!
Tip: Every professional is important, but it's helpful to pinpoint your top three or top five most important pros because it will help you to further allocate your budget accordingly.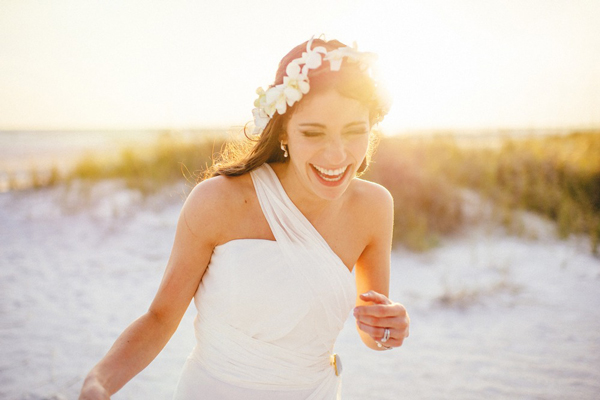 Image by Sunglow Photography
3. Talk with Family & Friends
Once you're ready to start searching, one of the very best places to start is by talking with family and friends. It's highly likely that someone else from your most valued group has either recently gotten married or knows someone who has just walked down the aisle. Contact them, and always ask which of their wedding professionals stood out the most. Also, don't be afraid to ask if there was someone who they didn't love as much as they had hoped. Knowing your friends and family trusted and loved a professional will likely carry more weight than the reviews you find online.
4. Chat with Wedding Pros
Most wedding pros have a number of weddings on their calendars every year, and everyone can pinpoint their favorite teams. Whether it's a wedding planner, venue, photographer, or videographer, ask them whom they would recommend you contact! Word-of-mouth is tremendously valuable to wedding professionals, and they won't take this question lightly. But once they do make a recommendation, trust their judgment and contact that professional.
"For couples working with a planner, trust in their vendor recommendations for you. Your interest and well-being is always our top priority so we are matching you up with the folks we know you will 1) click with 2) provide great service and 3) work within your budget. You could say it is our super power. Also, another tip for couples working with a planner: do not jump the gun and inquire with or book vendors without your planner's knowledge. We have a long term plan for your planning process, so if we have not talked about your lighting vendor yet, there is probably a good reason. When in doubt, ask us!" – Leigh Pearce Weddings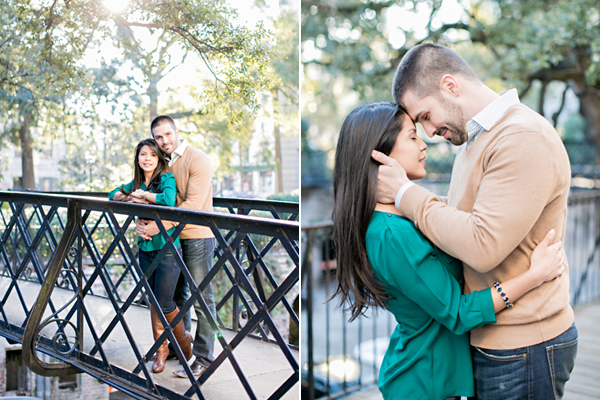 Images by Ashley McCormick Photography
5. Attend Bridal Shows
Attending a bridal show is likely either something you cannot wait to do or something you would prefer to avoid entirely. It's completely up to you! If you do decide to purchase a ticket, it's helpful to attend with a very small group (I.E: your mom or future mother-in-law and perhaps your sister or best friend) as that will limit the number of opinions and ideas present. Also, know how you envision your wedding day and also which professionals you're looking to hire first. Having these guidelines in place will help to shape your experience because you won't feel a need to talk to every pro in attendance.
Tip: Look into alternative bridal shows, like The Big Fake Wedding. These types of shows have a vetted group of pros in attendance, plus you will see vendors working in their element as you are attending a pseudo event.
6. Search The Web
At some point, you will definitely be taking to the web to source vendors. The V List is a great place to search because we stand behind the work of each and every member. You can search using various elements, such as your wedding budget, location, and even style. Plus, you can know that anyone who you find in The V List is awesome and has been extensively vetted by Lauren (I mean, have you heard about her own wedding vendor experience?)!
Browsing through our real wedding galleries is also a great idea because you will be able to see the work of many different professionals with varying styles. A few tips to keep in mind while researching on the web:
– Really pay attention to the vendor's style. Their work is tremendously important, but so is their personality. Make sure both shine through!
– Never shy away from contacting a vendor who does not live in your area! Most vendors are more than happy to travel to you, but note that you will be paying for the costs associated.
– While you're on their website, don't be surprised or deterred if you can't find information on pricing. Many vendors choose not to publish this information, so simply send a note asking to speak further. In fact, we'll be talking about this very subject soon!
– Look at reviews, but don't put all of your decision-making weight on them. Reviews are a great tool to hear about others' experiences, however, there have been several instances lately that we've heard of in which vendors are receiving false negative reviews. They are still a great tool though, so be sure to check them out!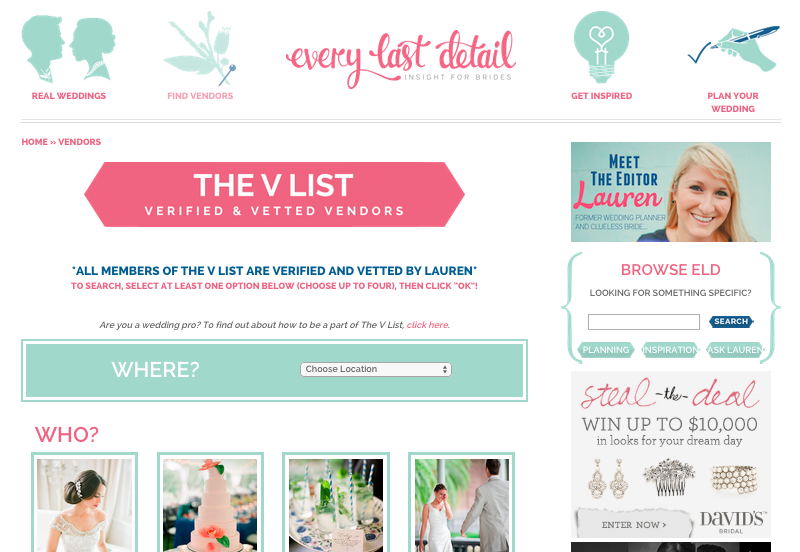 ---
Remember, you are building a team of creatives who are going to stand with you and work with you throughout your wedding planning process. The time you spend researching will be well worth it when you realize you have pulled together a team you love and one that you will continue to be proud of long into the future.
Tell us: how are you researching your wedding vendors? Sound off in the comments!
The following two tabs change content below.
My name is Carly, and I live for love whether it's the love I witness between my family members and friends or the love I have for places and weddings. For these reasons and more, I write about the wedding industry, and I'm an event planner, designer, and floral stylist who will forever be in love with flowers, pink, and bows.