Some of the most stunning color palette choices are those that are a bit untraditional. They're the ones that make you do a double take and think more openly about incorporating a different style, detail, or even color. While we adore details, today is dedicated to our top 10 favorite fall wedding color palettes. They're a mix of traditional and untraditional, classic and modern, and we hope they make you want to celebrate the Fall season whether you opt for orange and red, pink and aqua, or even white.
Starting on a traditional note with a nod to pink and orange and fall's favorite piece of decor: pumpkins!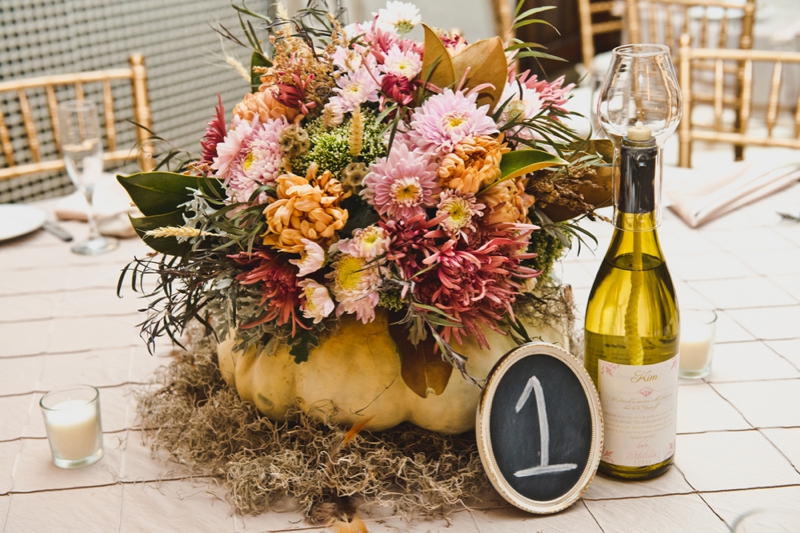 Photographer: BG Productions, Flowers & Decor: Love 'n Fresh Flowers, via Pink and Orange Pennsylvania Wedding 
Even though summer may have come to a close, there's no reason to shy away from whimsical color palettes full of pink, orange, red, and aqua in the fall.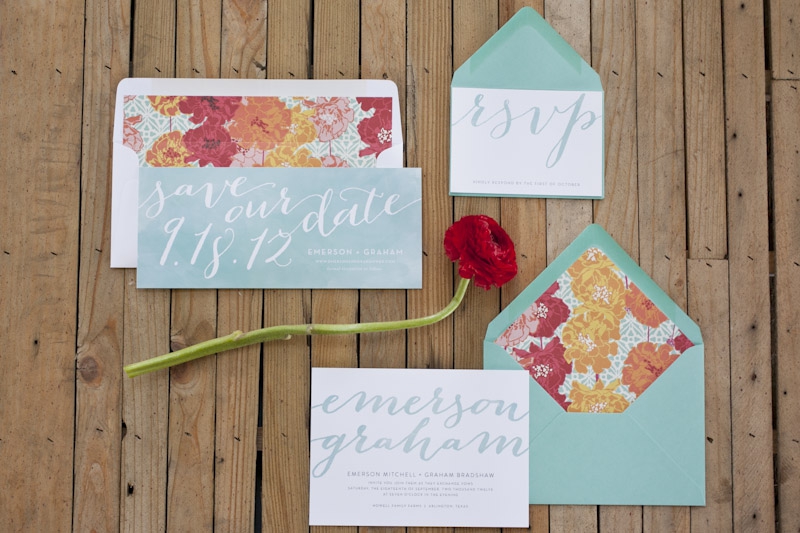 Photographer: Kari Crowe Photography, Invitations & Stationery: Palm Papers, via Colorful Fall Wedding Inspiration
We adore this non-traditional take on orange because this classic seasonal color is paired brightly with blue. And that cake!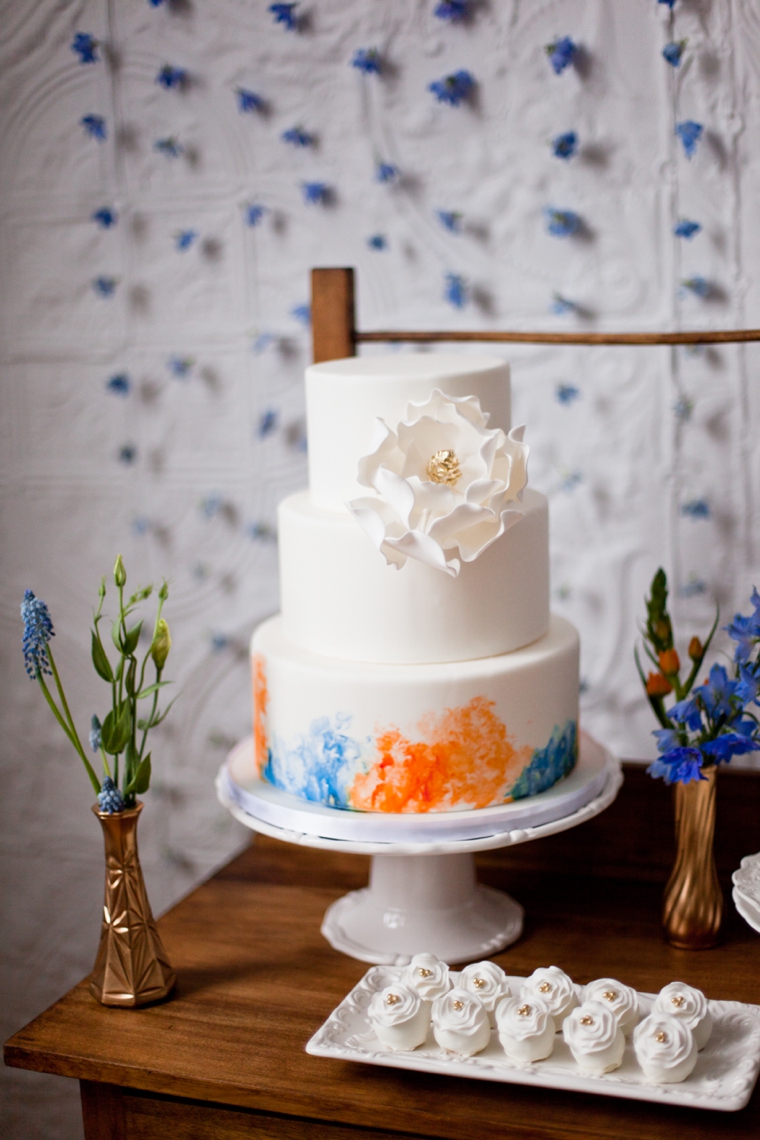 Styling & Planning: Amanda Douglas Events, Cake Baker: Laugh Love Cakes, Florals: Fache Floral Designs, via Mediterranean Inspired Orange and Blue Wedding Ideas
Purple and red with a dash of champagne is a pretty fabulous combination… plus, these bouquets are serious stunners.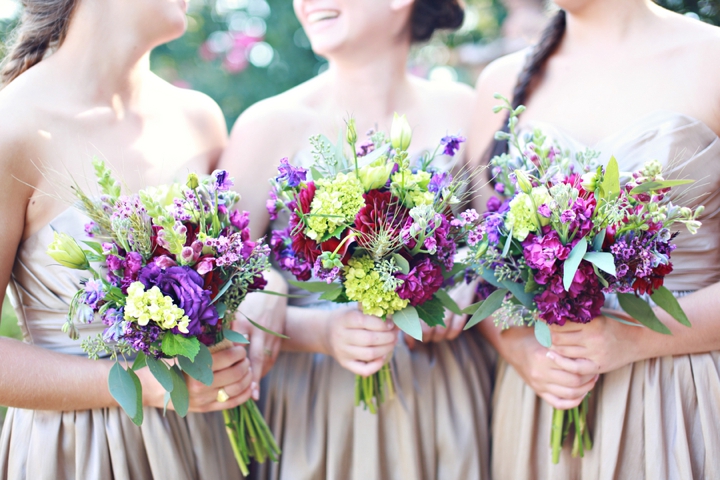 Photographer: j.woodbery photography, via Fall Purple and Champagne Alabama Wedding
During the fall, you don't have to shy away from lighter colors, like pink… but think about pairing light tones with deeper shades, like dark red.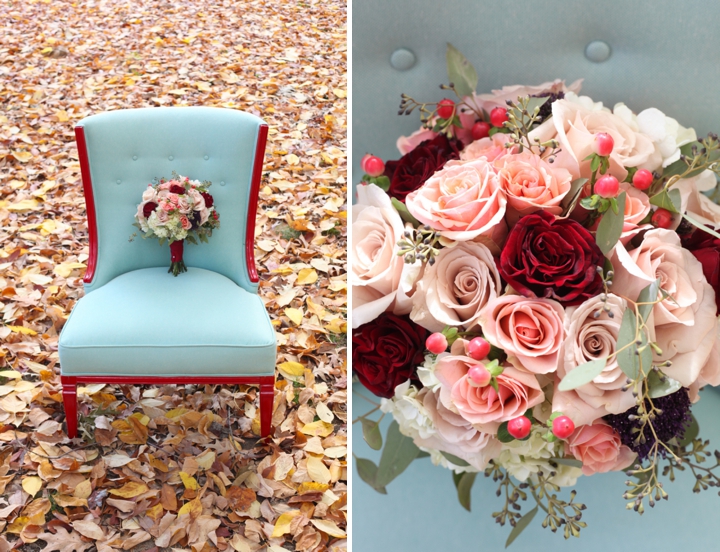 Photographer: AM Photography, Floral Design: Kacie Cooper Floral Designer, via Fall Floral Inspiration
Neutral tones are lovely no matter what the season, so we absolutely suggest incorporating white and neutrals during the fall.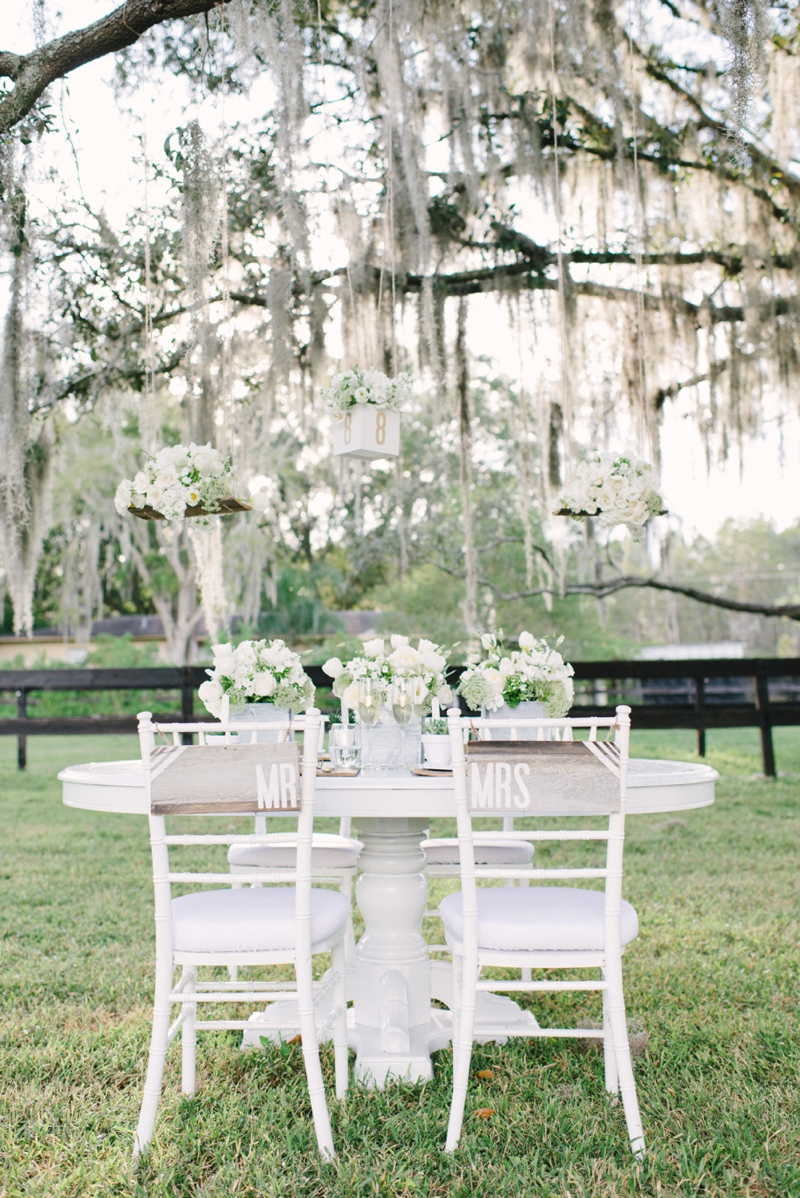 Photographer: Rustic White Photography, Flowers & Decor: FH Weddings, Design & Styling: Every Last Detail, via Rustic and Modern White Wedding Inspiration
Shades of blue, coral, and yellow mixed with ivory create this gorgeous fall wedding palette. To incorporate a bit more of the season into your florals, introduce items like wheat and sunflowers.
Photographer: KMI Photography, Flowers & Decor: Lily Belles Floral & Event Design, via Colorful Fall Wedding Inspiration
With Thanksgiving on the horizon, think about incorporating cranberries into your fall wedding palette.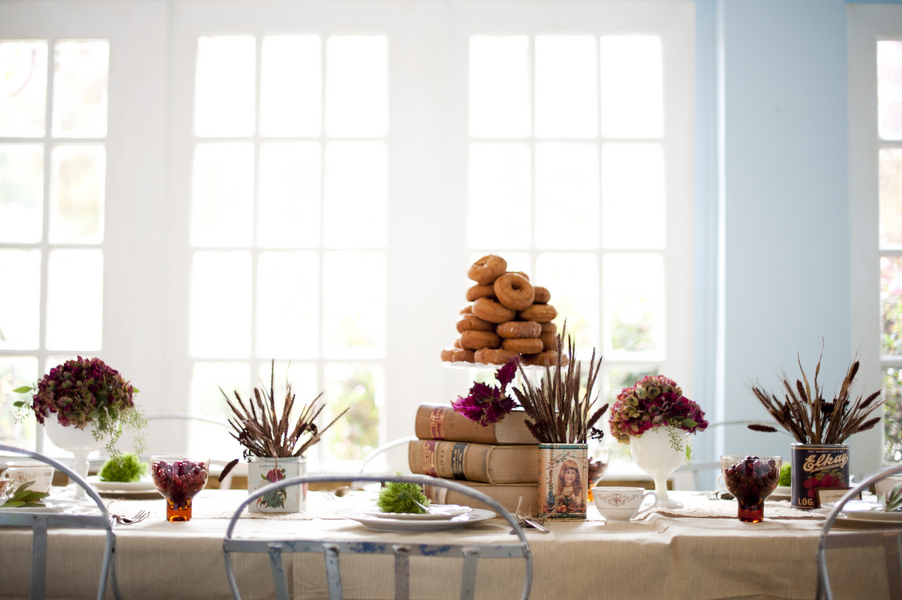 Photographer: Robin Nathan Photography, Event Design: Estoria Social, Floral Design: Foxgloves & Ivy Floral Design,  via A Sweet Fall Tablescape
It's impossible to go wrong with a rustic take on red and orange accented with fruits and vegetables.
Photographer: Suburbanite Photography, Floral Design: Amy Osaba Event Floral Design, via A Rustic and Intimate Fall Wedding
We only have one word about this final Fall wedding color palette: plaid!
Photographer: Meredith Melody, Coordination & Design: Details, Weddings, & Events, Flowers & Decor: Tanarah Luxe Floral, via Elegant Equestrian Inspired Wedding Ideas
Personally, I cannot get enough of the whimsical palette included with the stationery or the rich, romantic tones of the equestrian inspiration filled with plaid! Both are such unique takes on classic fall color palettes.
Which colors will fill your fall wedding color palette? I would love to hear in the comments!
The following two tabs change content below.
My name is Carly, and I live for love whether it's the love I witness between my family members and friends or the love I have for places and weddings. For these reasons and more, I write about the wedding industry, and I'm an event planner, designer, and floral stylist who will forever be in love with flowers, pink, and bows.