I know what you're thinking. You're wondering if rustic and modern can really look good together, right? But friends, you just wait until you see what I have in store for you today- because I have been waiting for MONTHS to share these photos with you all! You see, months and months ago, I was talking to my friends Tiffany and Robert of Rustic White Photography about how cool it would be to do an inspiration that reflected their brand. I mean, their business name practically begs for an inspiration shoot, right?! So a few phone calls and lots of emails later, I was able to extract the "essence" of their brand; rustic and natural, but with clean, white, modern elements. Well that sounded absolutely gorgeous to me, so I got to work creating something that would embody those things- all in the name of wedding inspiration! [Note: The reason I've been waiting to share this for months? Because right after I set a date for this shoot, Occasions Magazine called me and asked if I wanted to do a shoot for their new Florida issue. Well everything fell into place perfectly, and this shoot was featured in Occasions Magazine– my very first print feature!]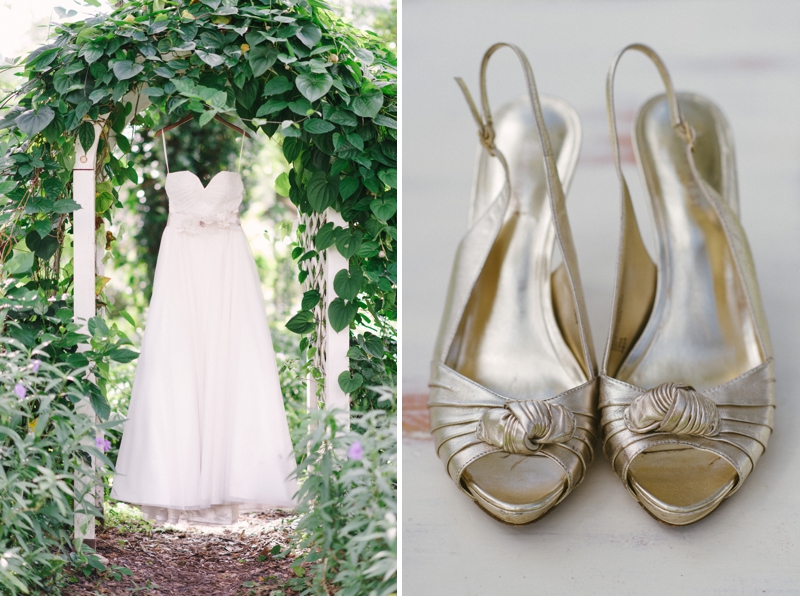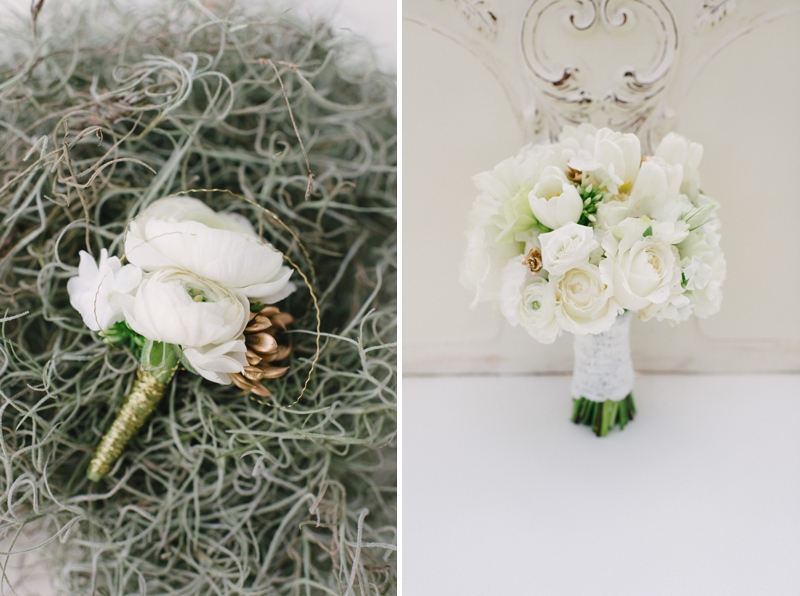 A fabulous team of Tampa Bay wedding professionals joined together to make this gorgeousness happen. Taking place at Tampa's Karnes' Stables, FH Weddings provided beautiful florals and vintage furniture, A&P Designs created custom letterpress designs, and Cakes With A Kick provided a beautiful cake. Add in a lovely dress from Malindy Elene Bridal, stunning hair and makeup by Michele Renee, and Imprint Cinema capturing the story of the whole day… and you have some absolutely amazing wedding inspiration! I've sprinkled some of my own commentary throughout the photos, so be on the lookout for that- because some of the details might require a little explaining! ;)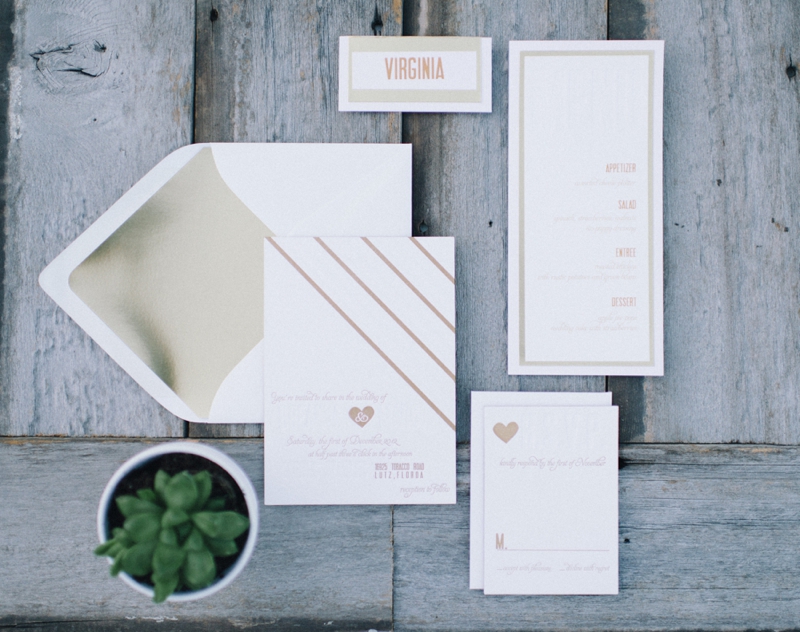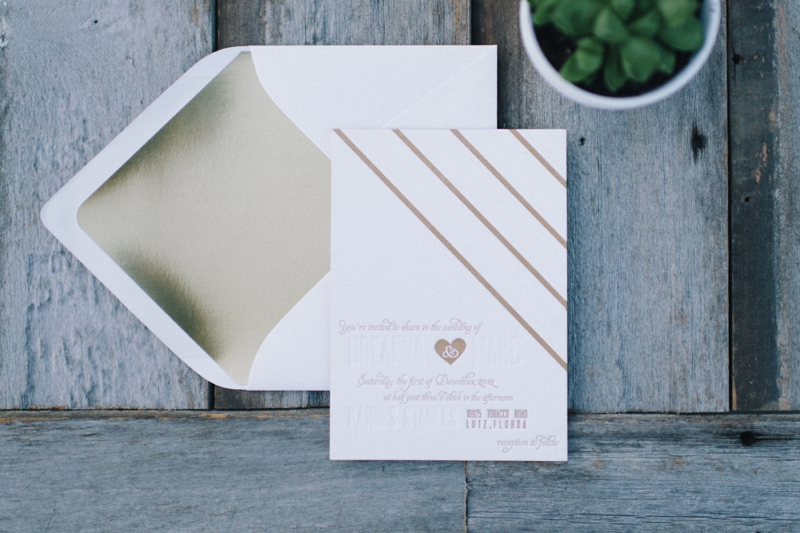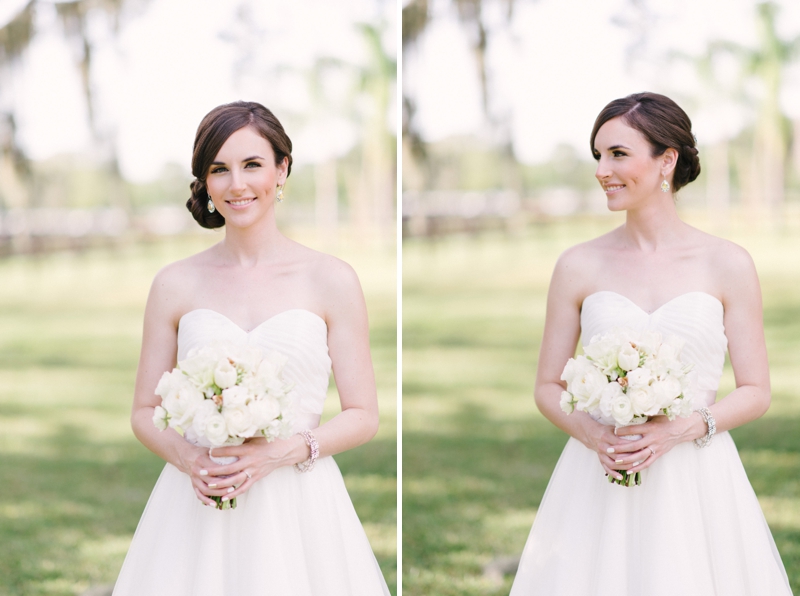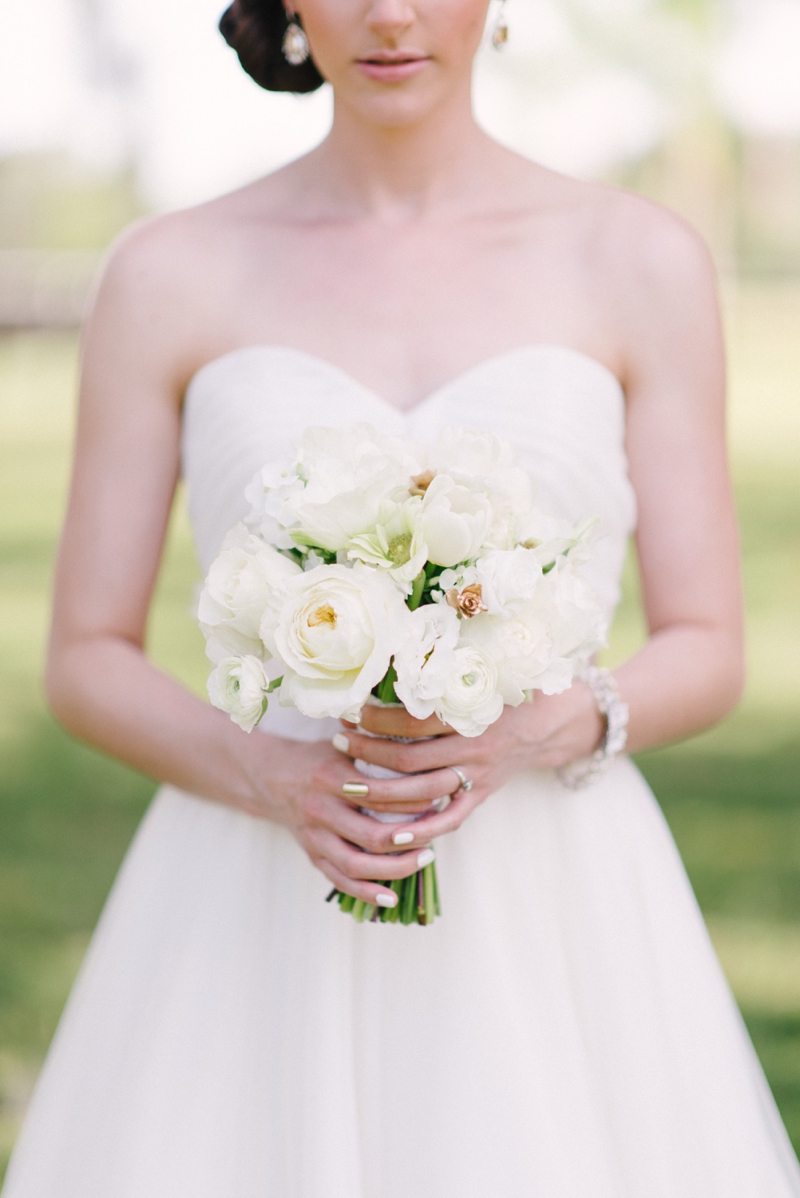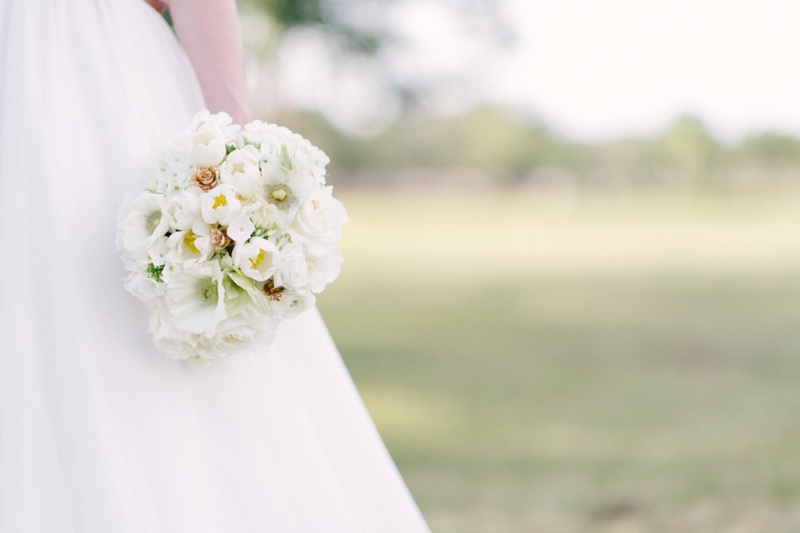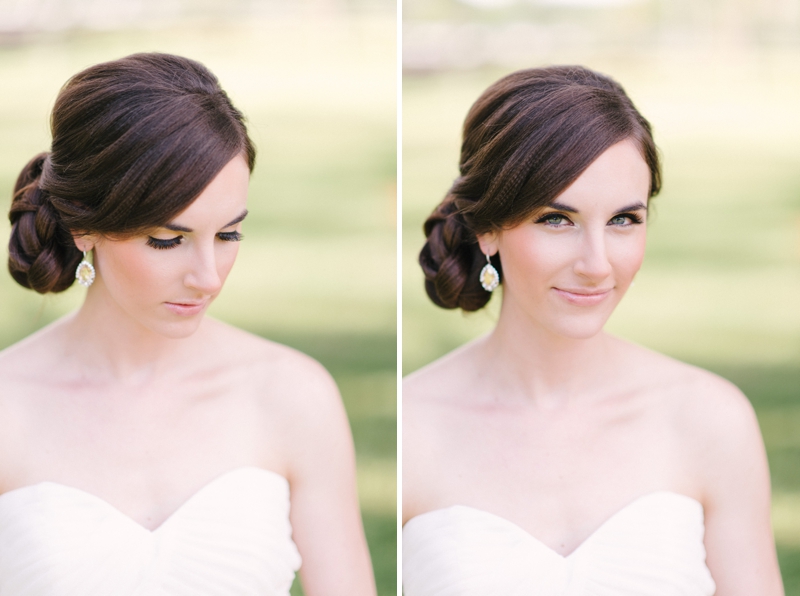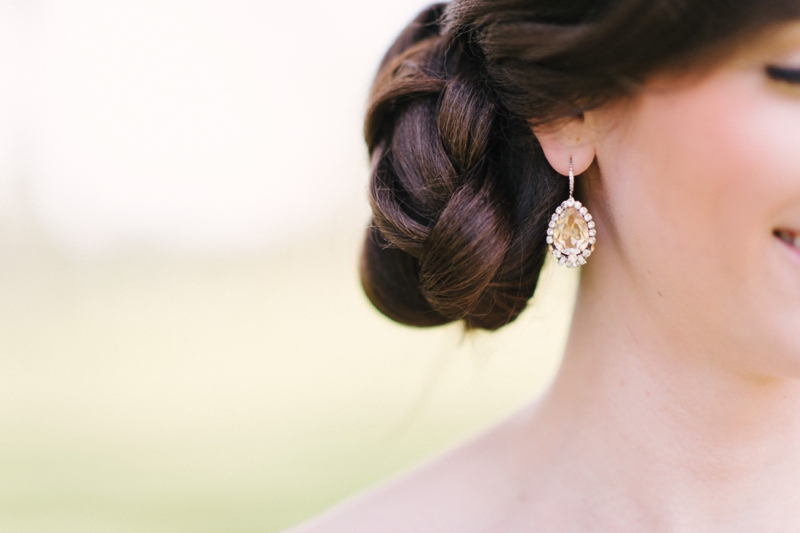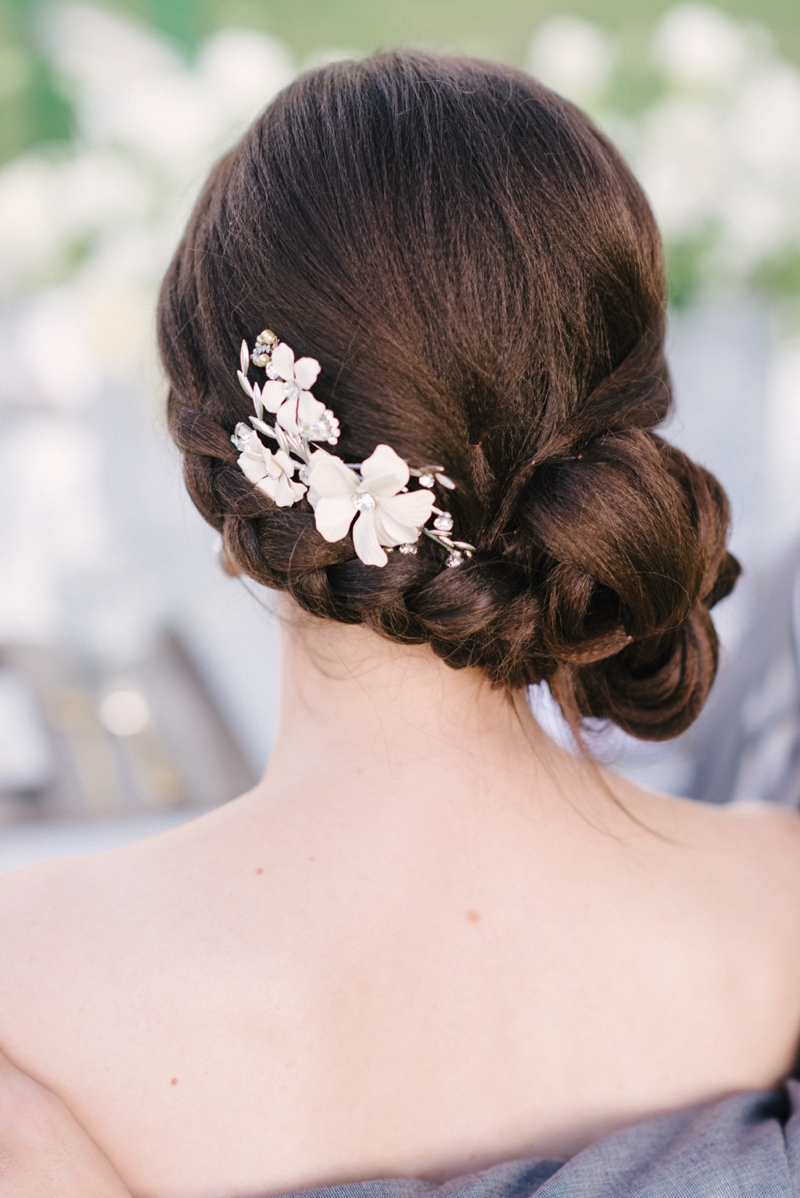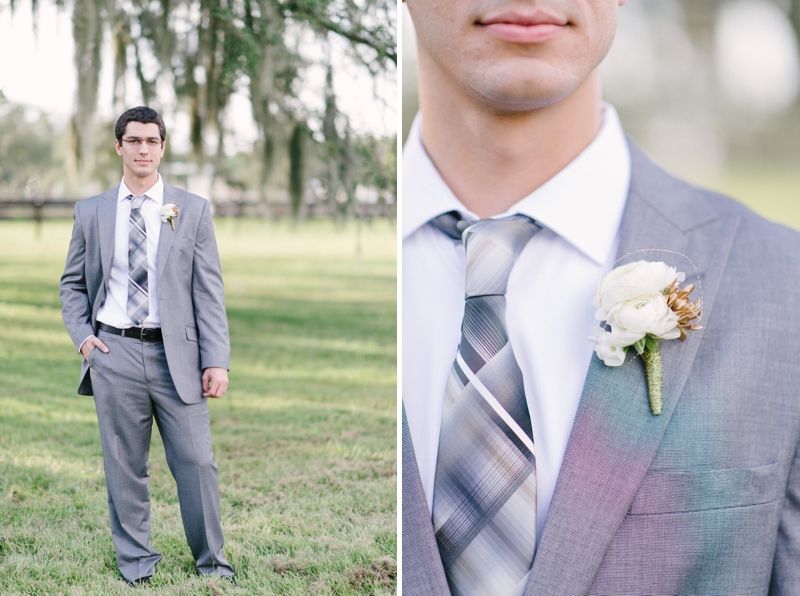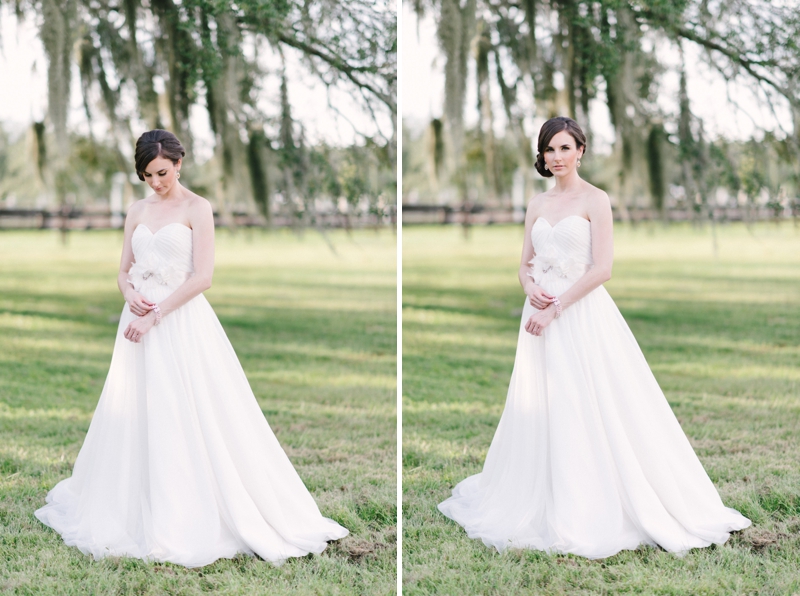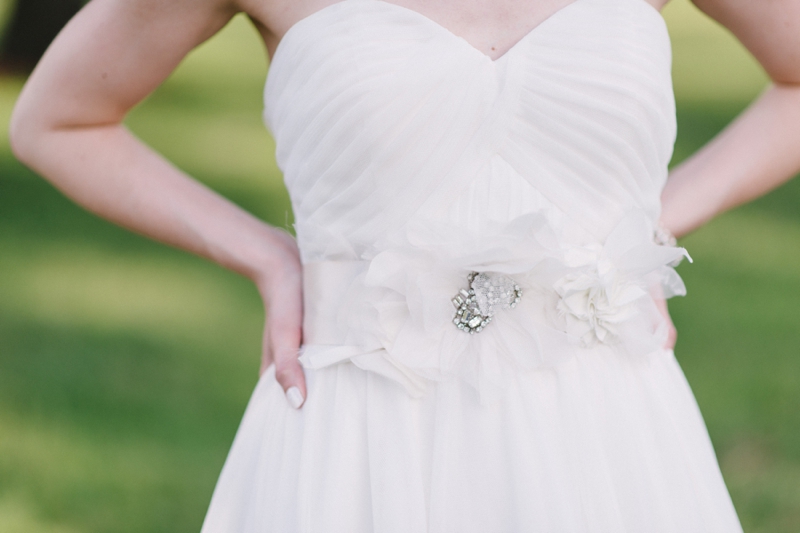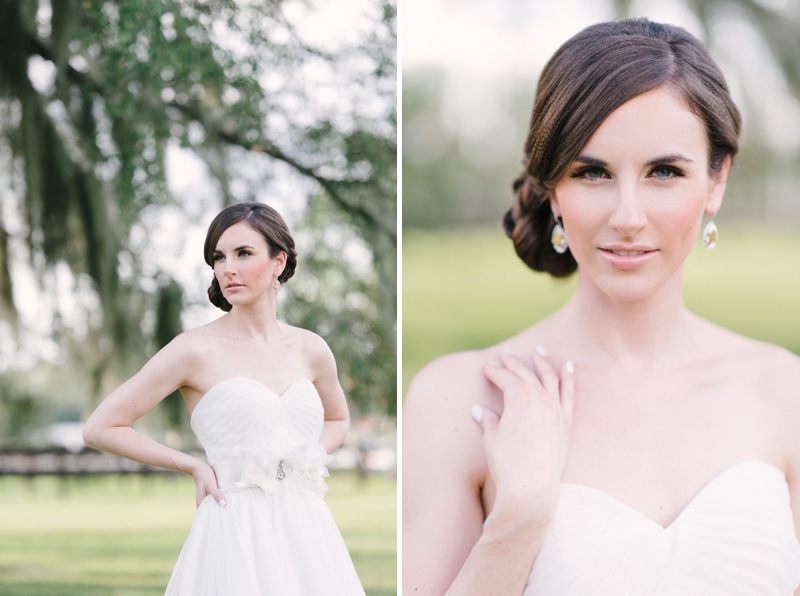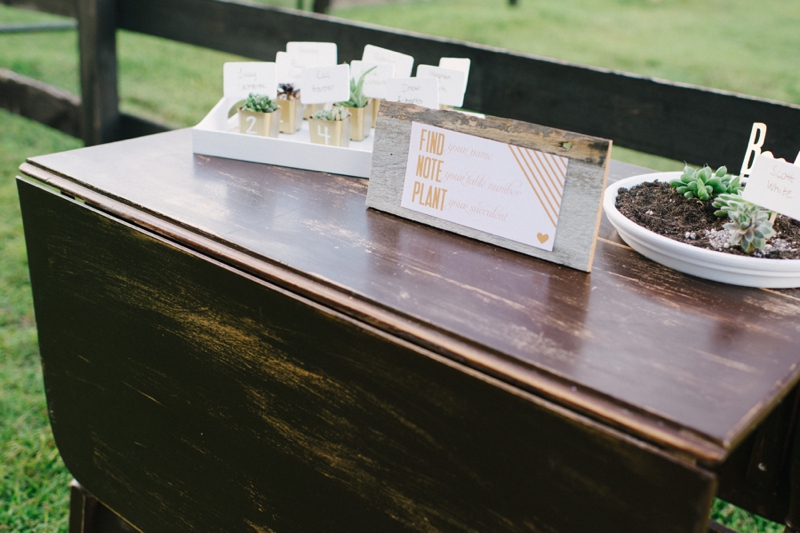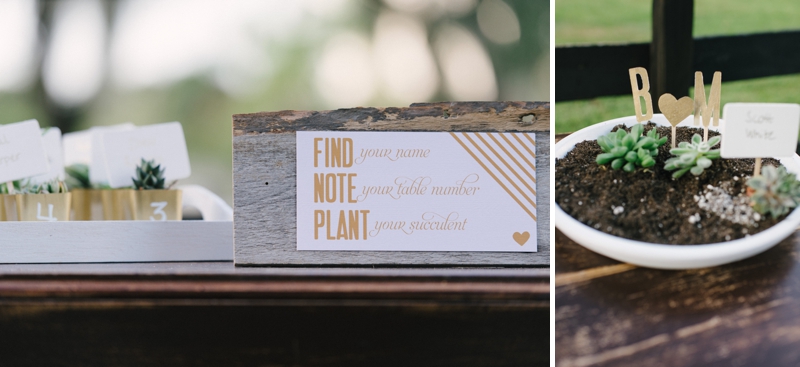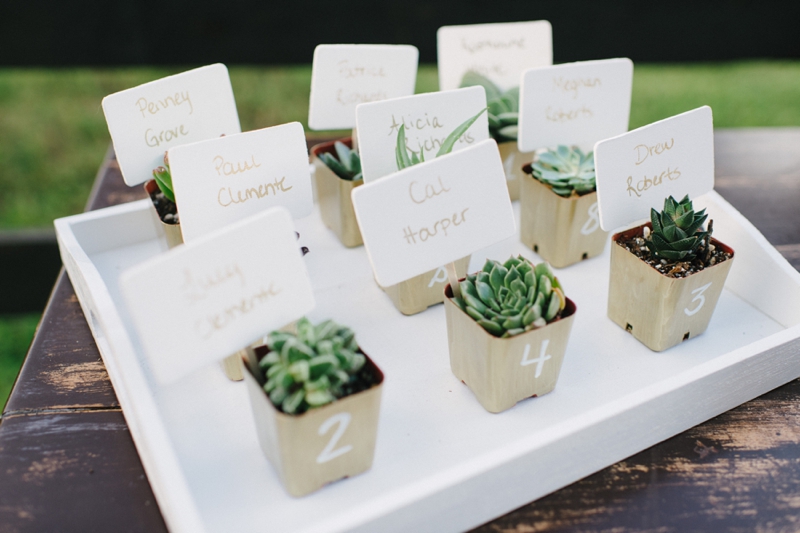 The idea for the above succulent escort display was combined with a guest book alternative. A guest would find their name and table number, take note of their table, and then plant their succulent in a planter for the bride and groom to remember their wedding day by! You can see it played out in the video at the end of the post! (PS: I totally still have that planter. And I haven't killed *all* of the succulents yet!)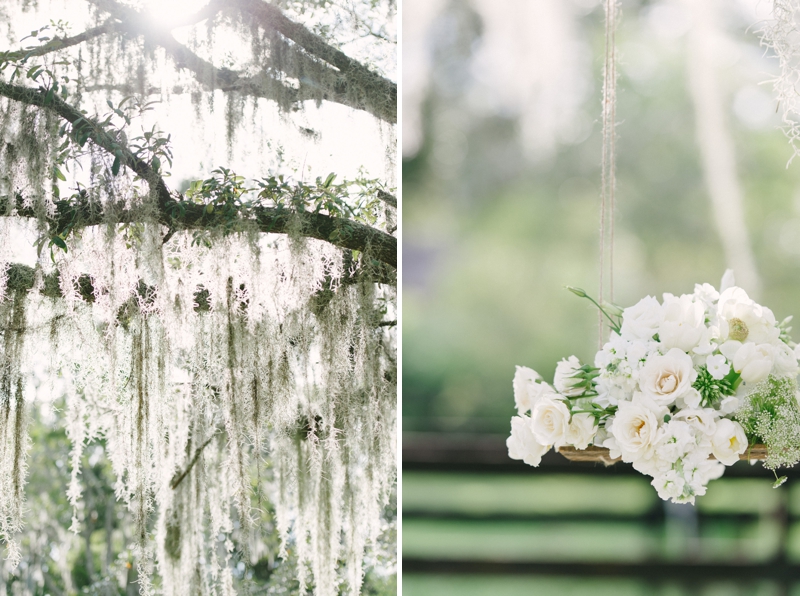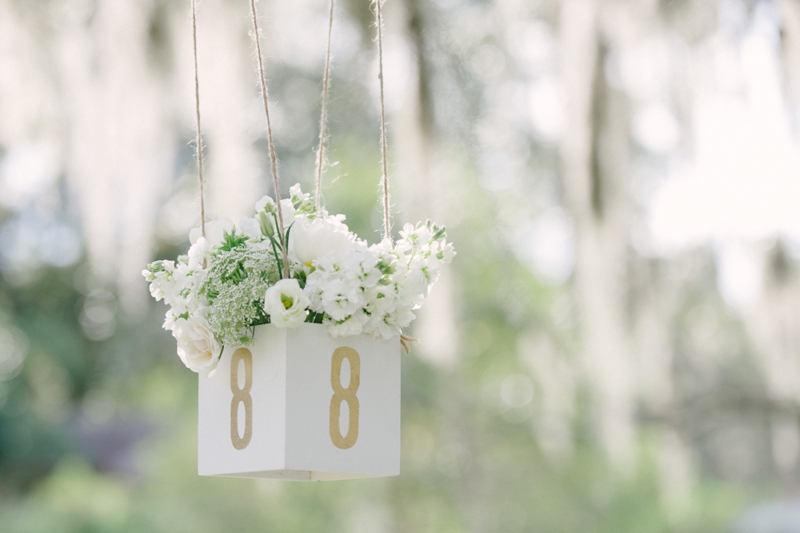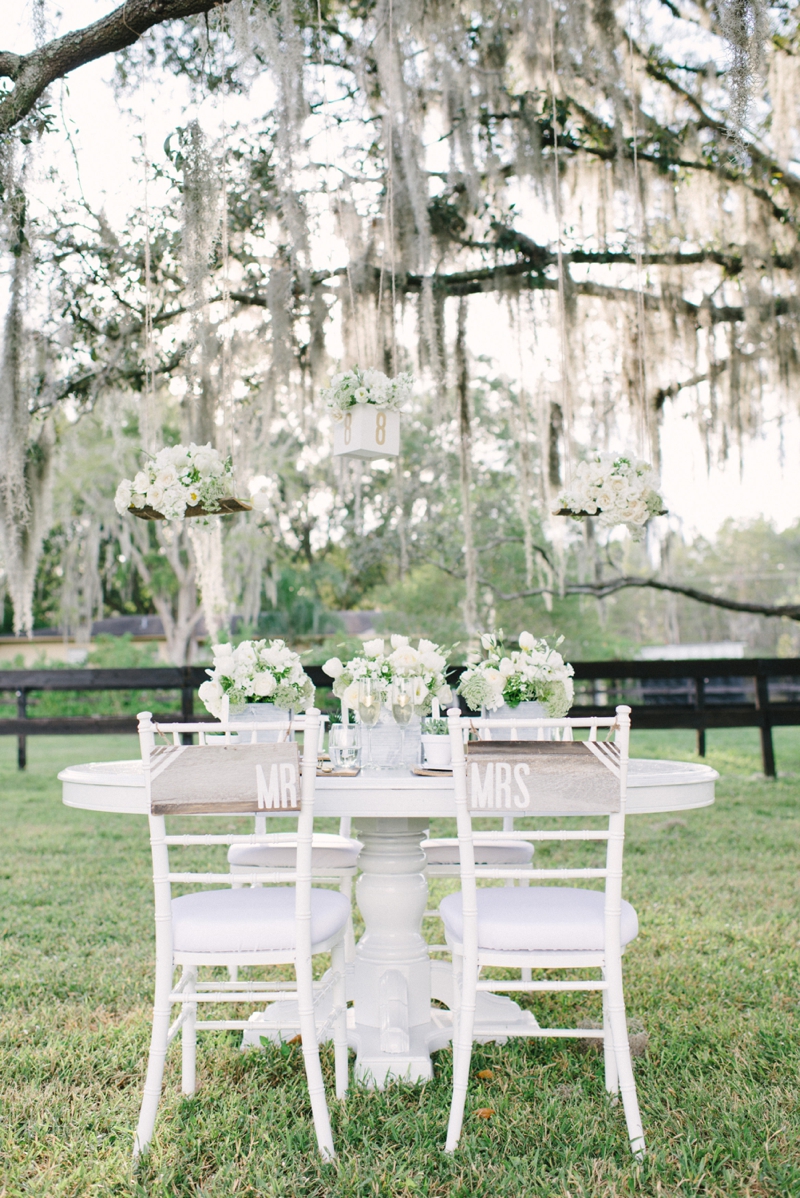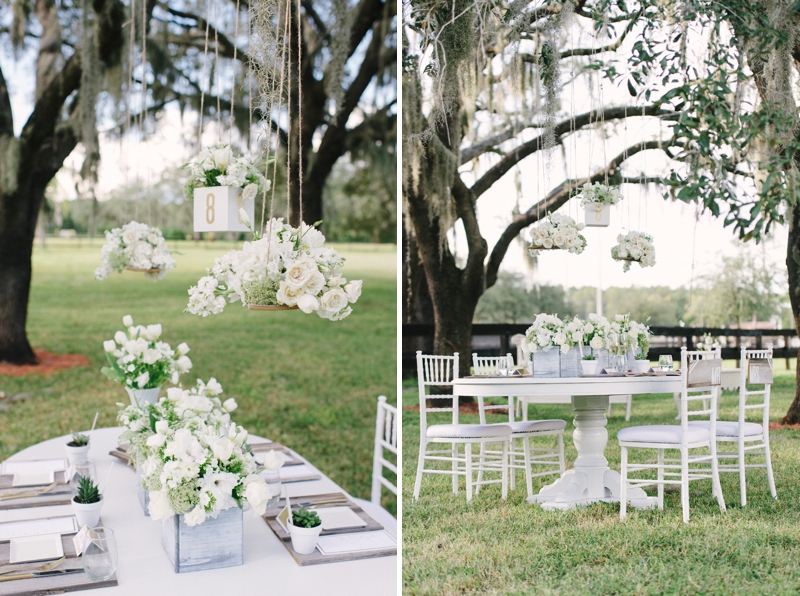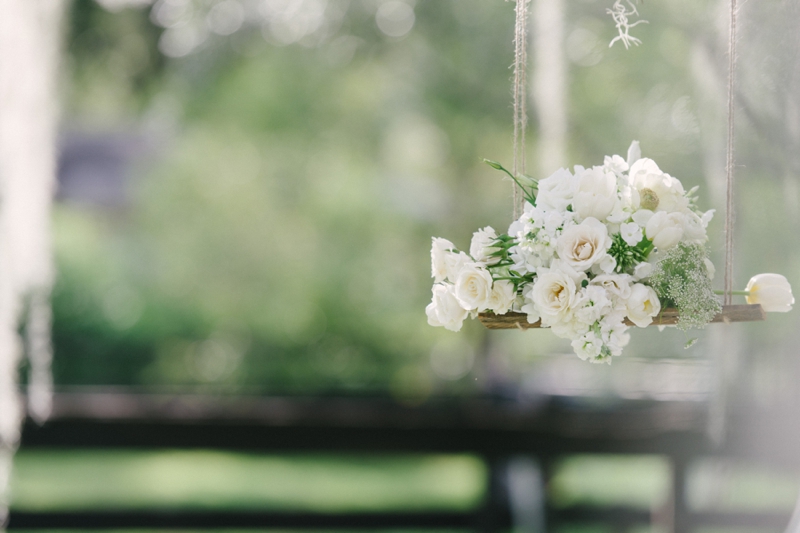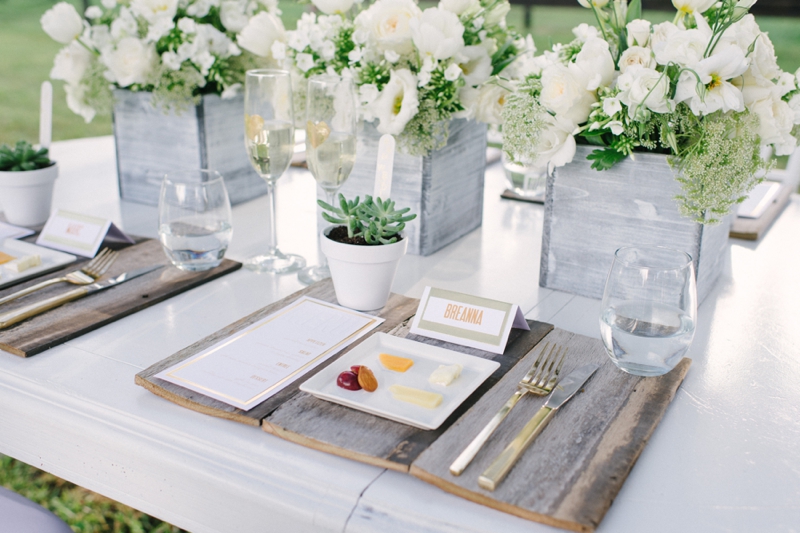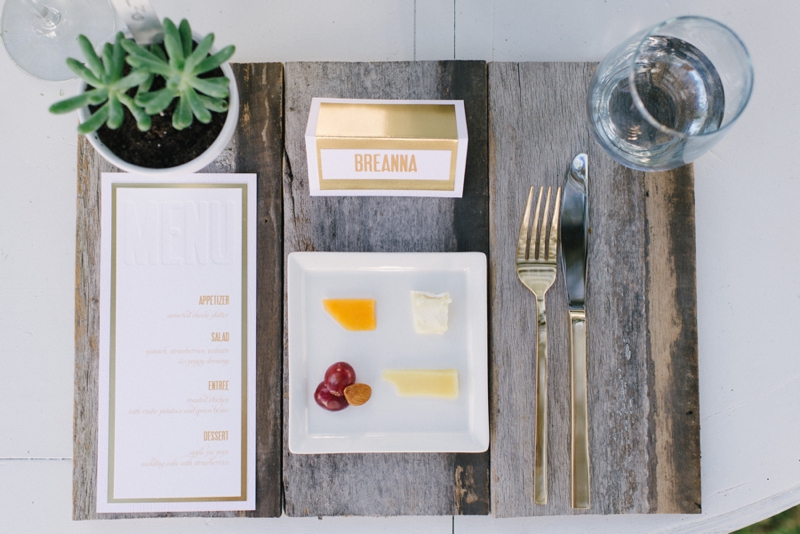 I wanted to take a different approach to placesettings- beyond the usual plate and napkin- and have it be an integral part of the whole table's look. I started by creating a placemat of sorts out of salvaged wood pieces, and then centered a tasting plate of cheeses, nuts, and fruit (which I would totally have at my wedding if I could do it all over again) on it. The placesetting was accented with a gold placecard, a lovely blind letterpressed menu, and a succulent favor. Add in the usual elements of flatware and a drinking glass, and the placesetting was complete!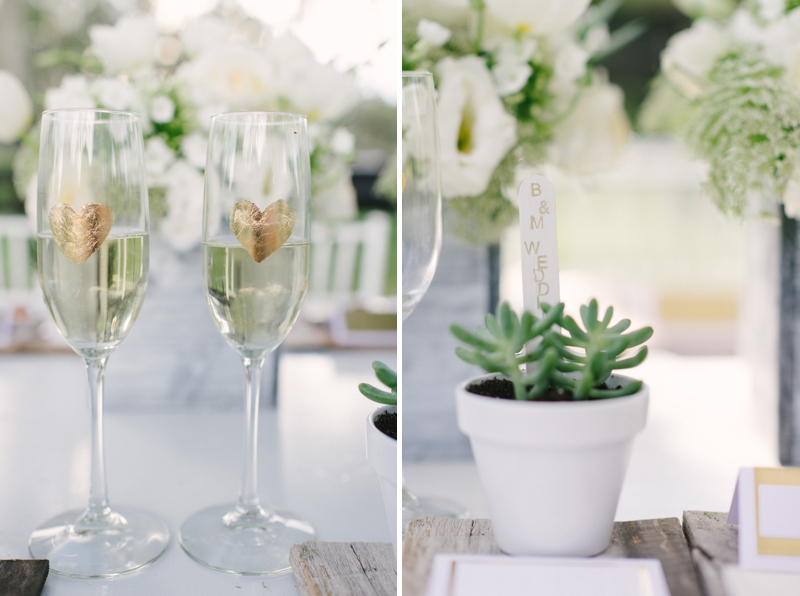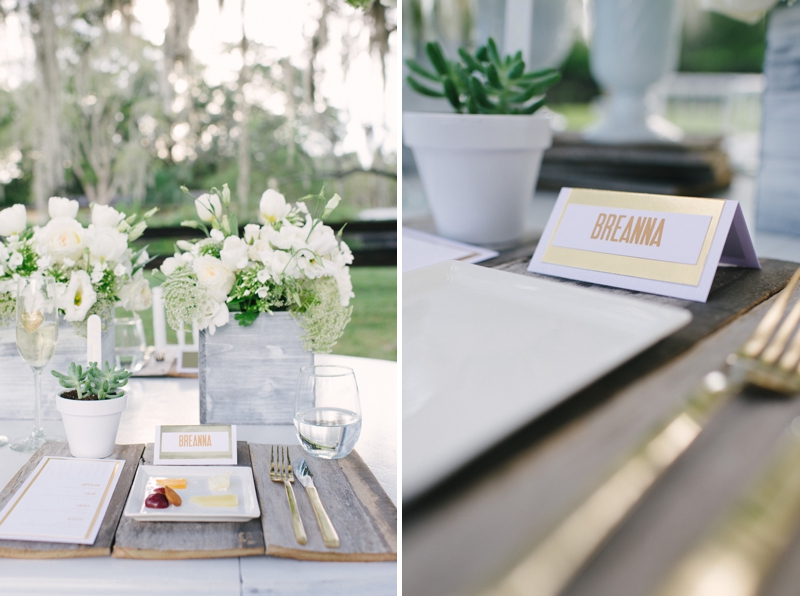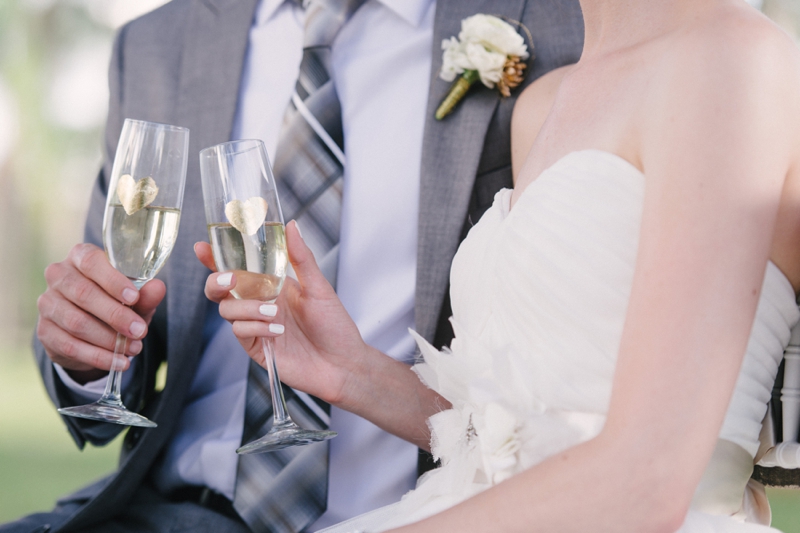 See those champagne glasses above? My lovely friend Megan of Glamour & Grace actually made them as part of her DIY series! I "modeled" the DIYing for her, and kept the glasses to use for this shoot. You can go see the full DIY for these glasses here on Glamour & Grace!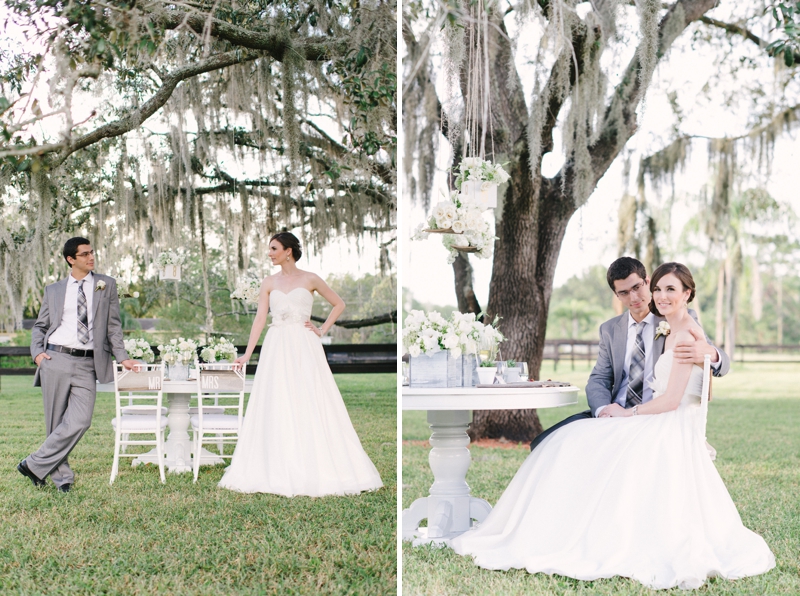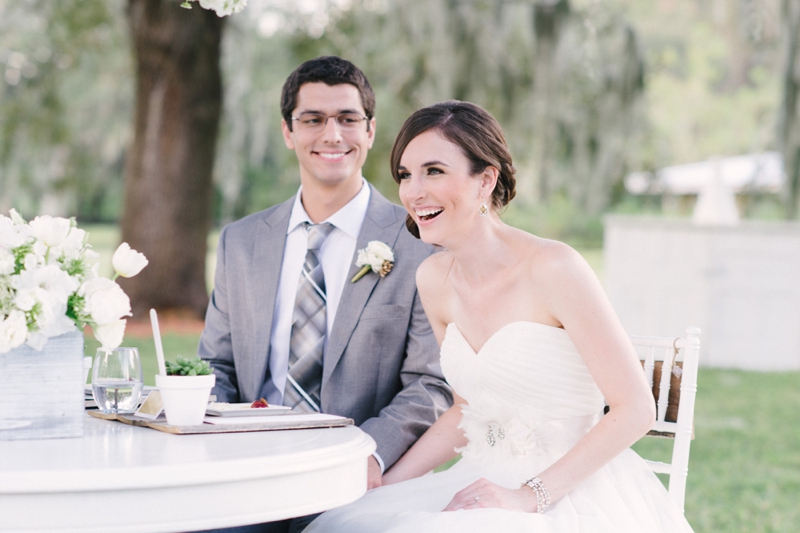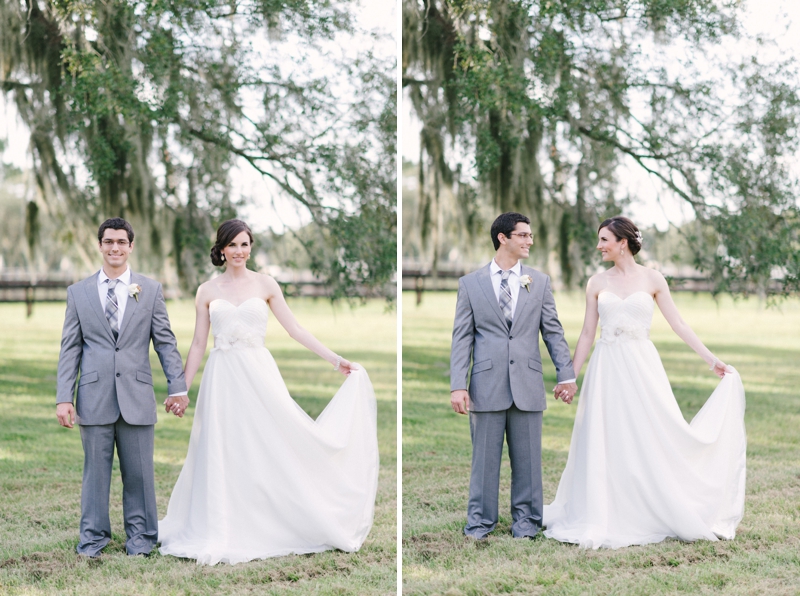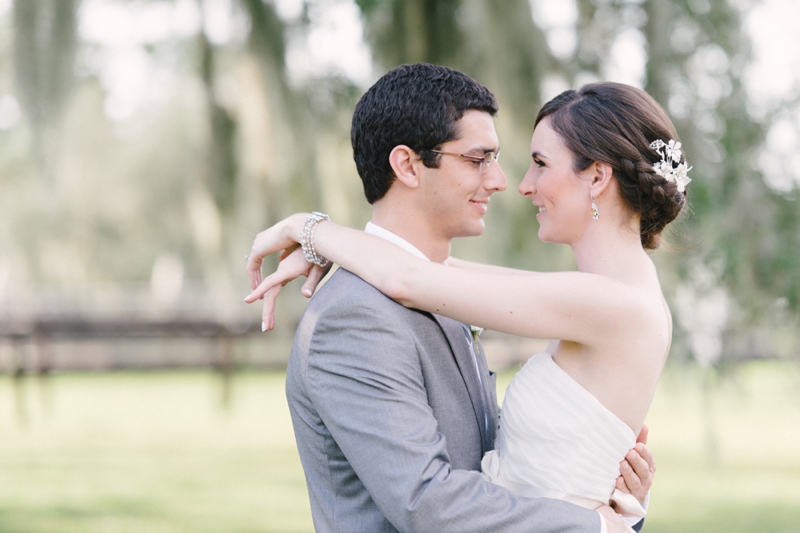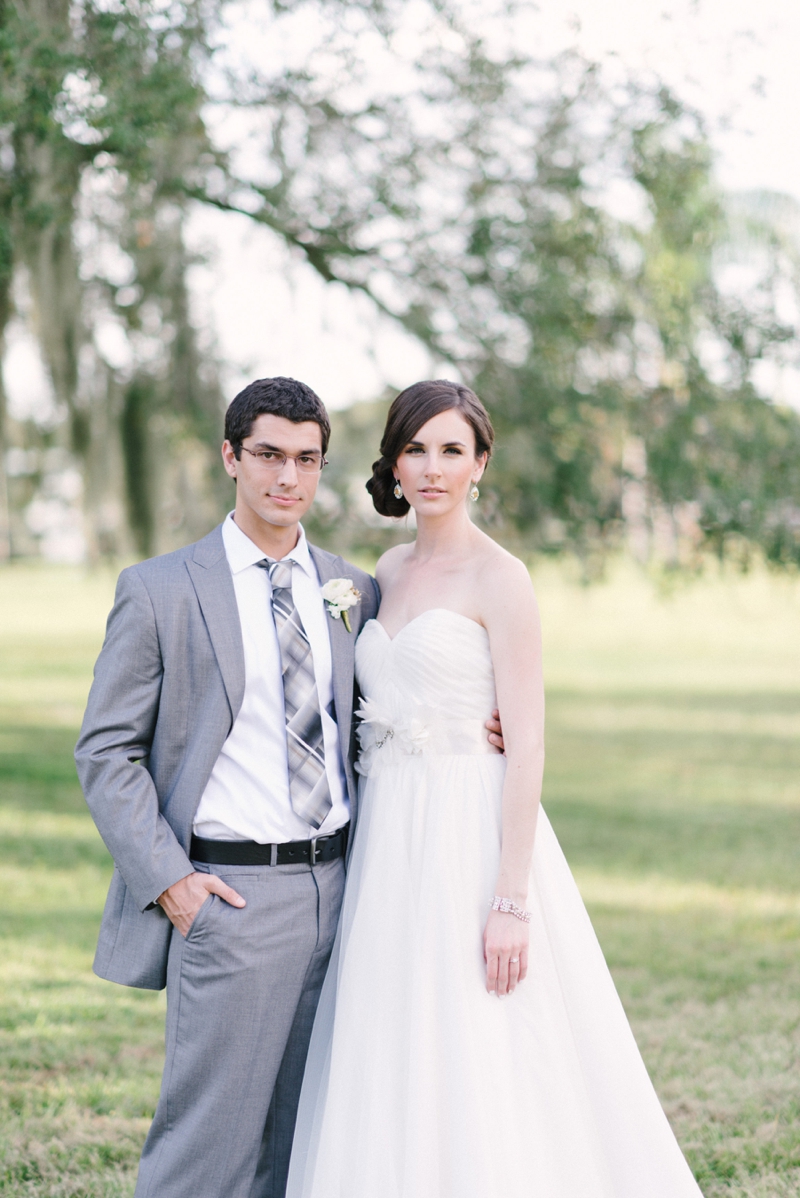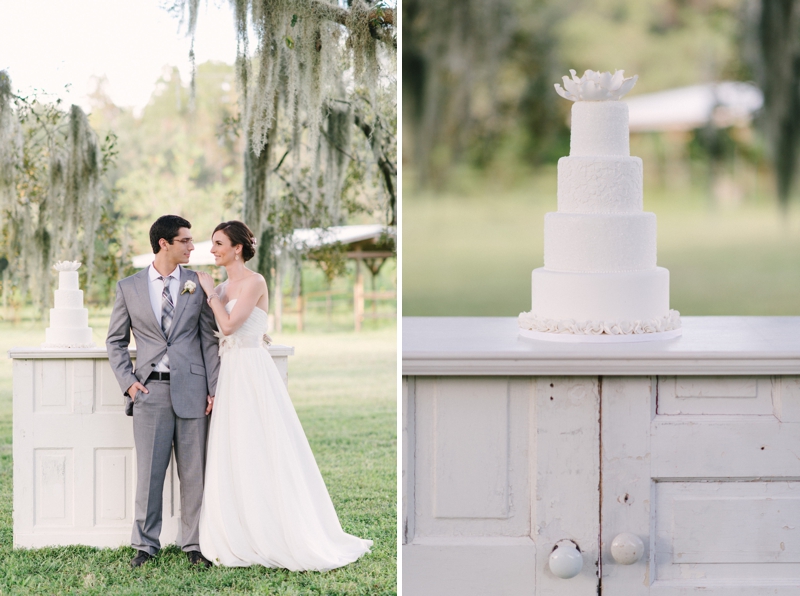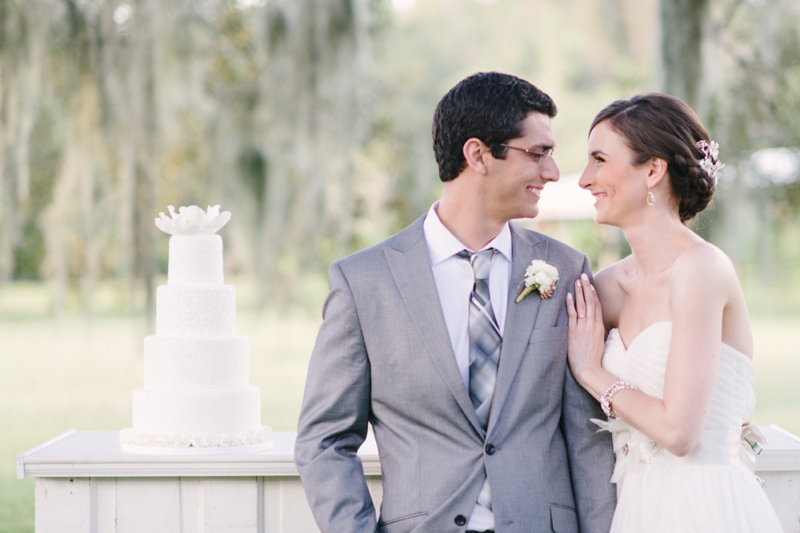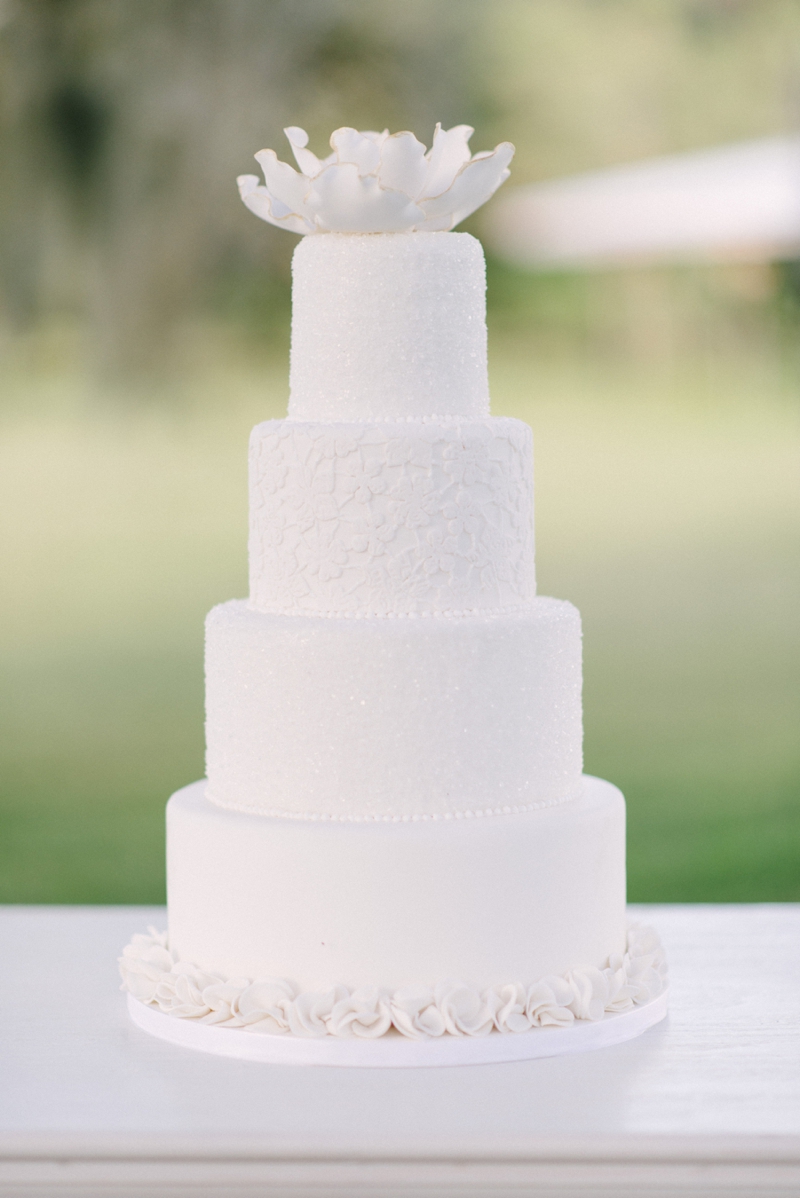 And now for Look #2 of this gorgeous inspiration shoot! If you've seen any of the other shoots that I've done, you might notice that I always try to have more than one "look". I do this because I love showing how something can be done in different ways- whether it's budget-wise, or just style-wise! Well for this shoot, I wanted the centerpieces of this "look" to be a bit more budget-friendly. You'll notice that there are less florals, smaller vases, and some non-floral elements that we used for decor as well (the wood boards). The key thing with this look is that the *same details* were used here AND in the look prior- thus still conveying the "rustic and modern" look!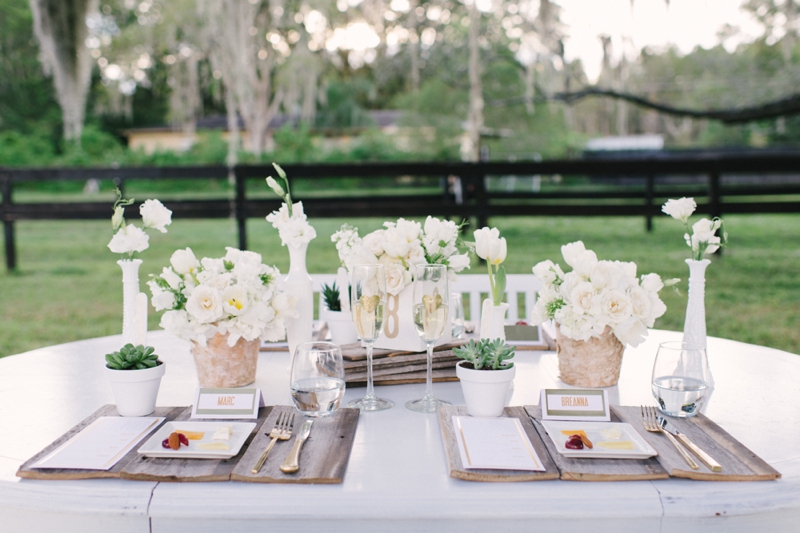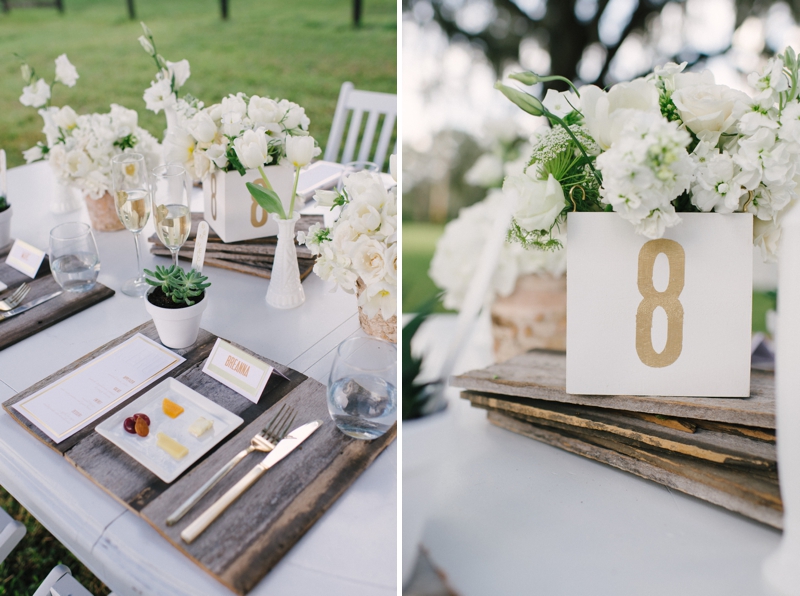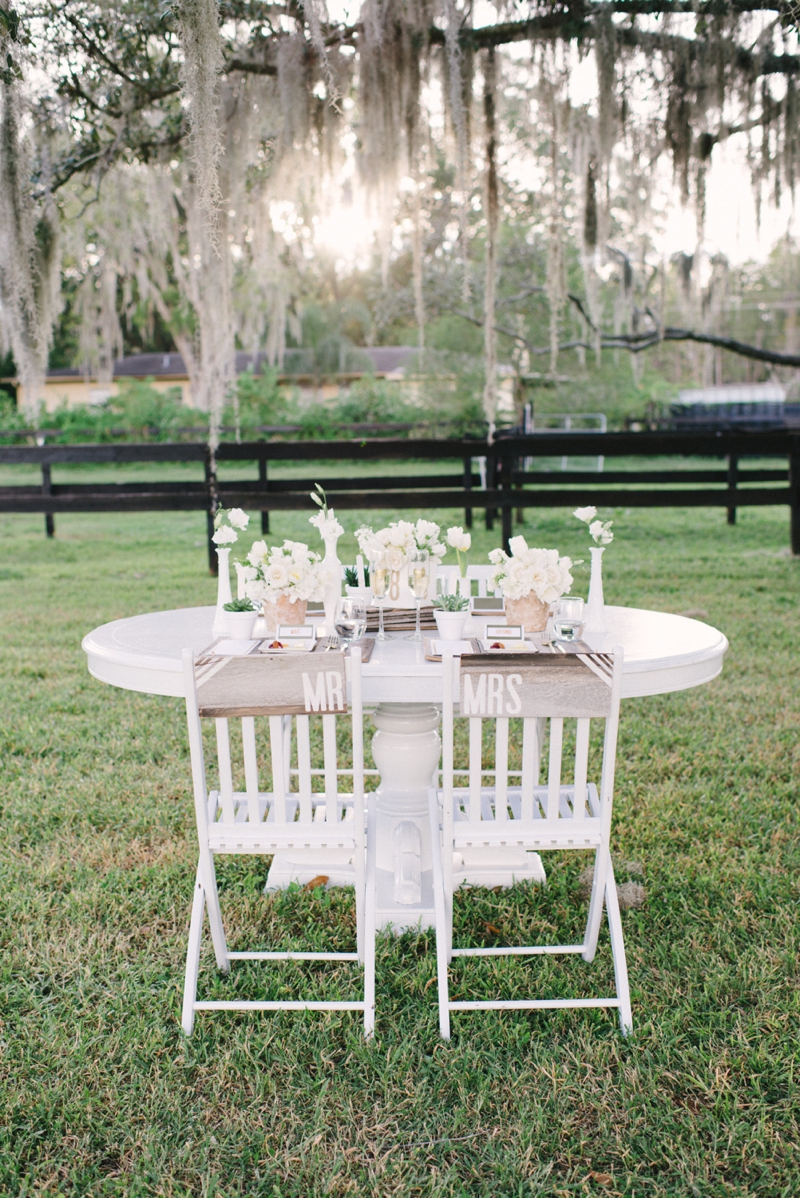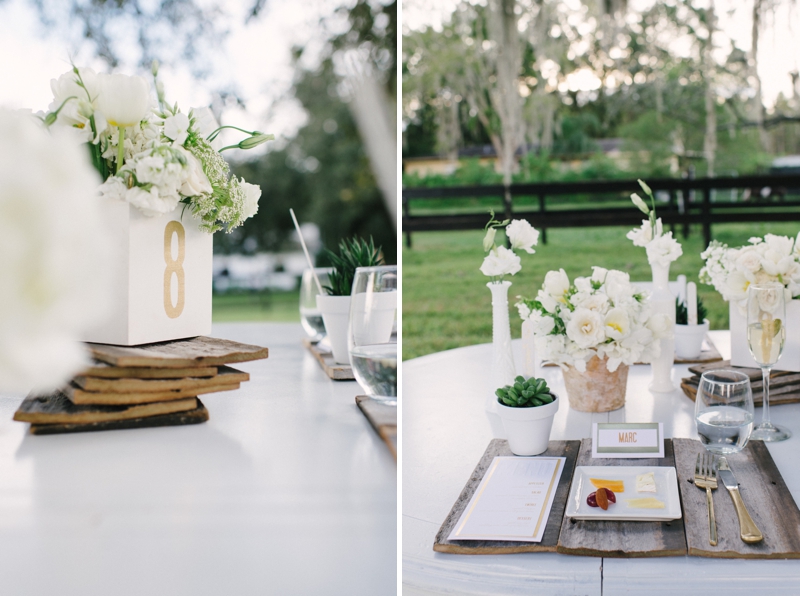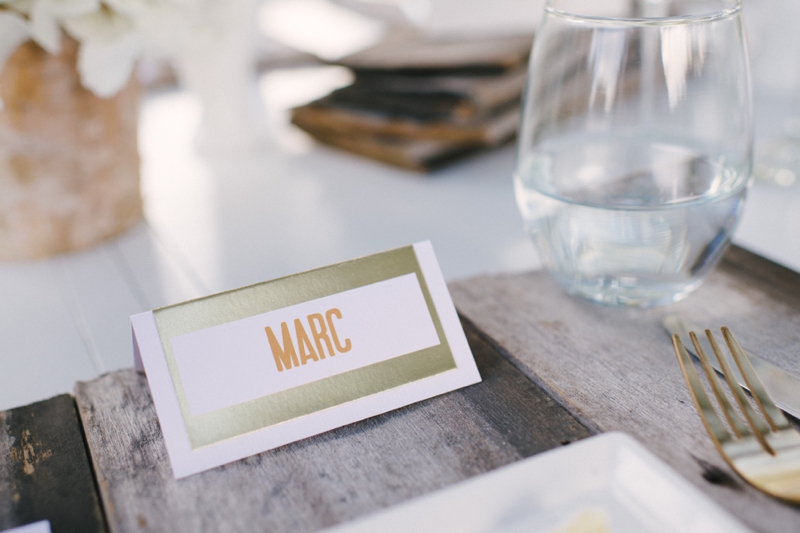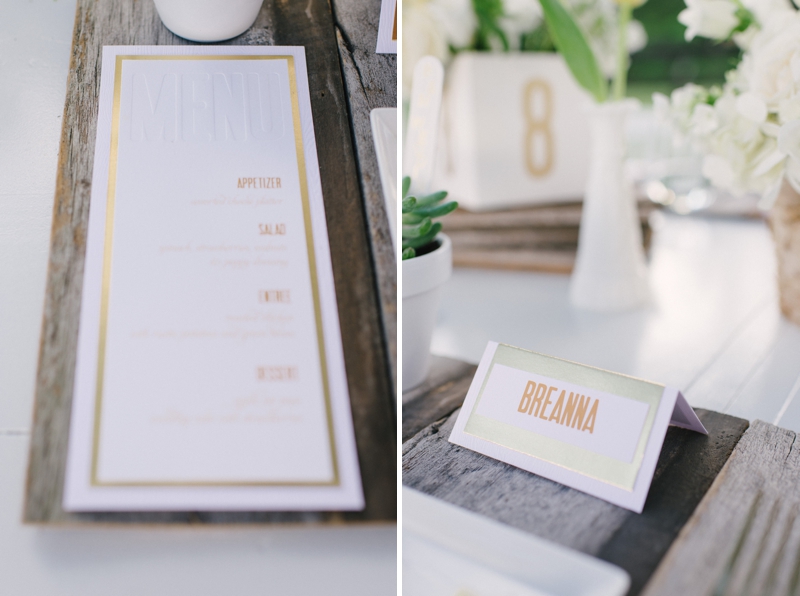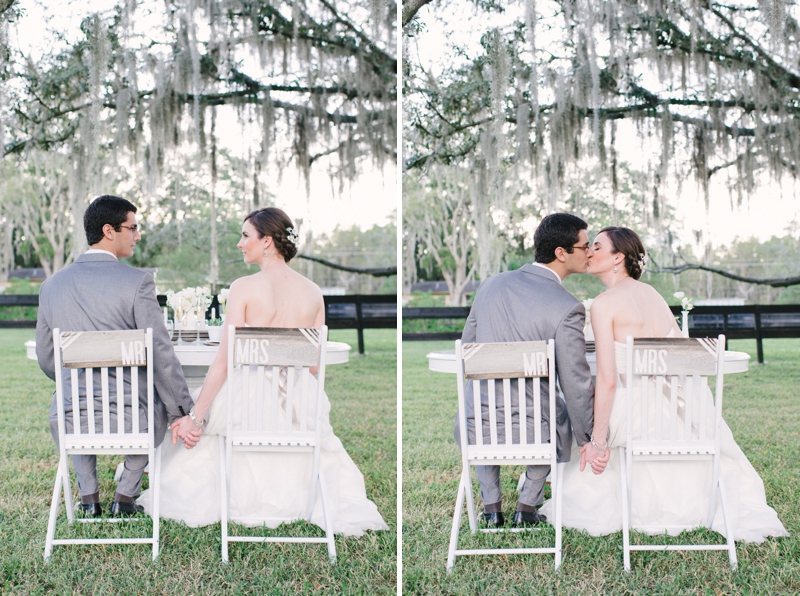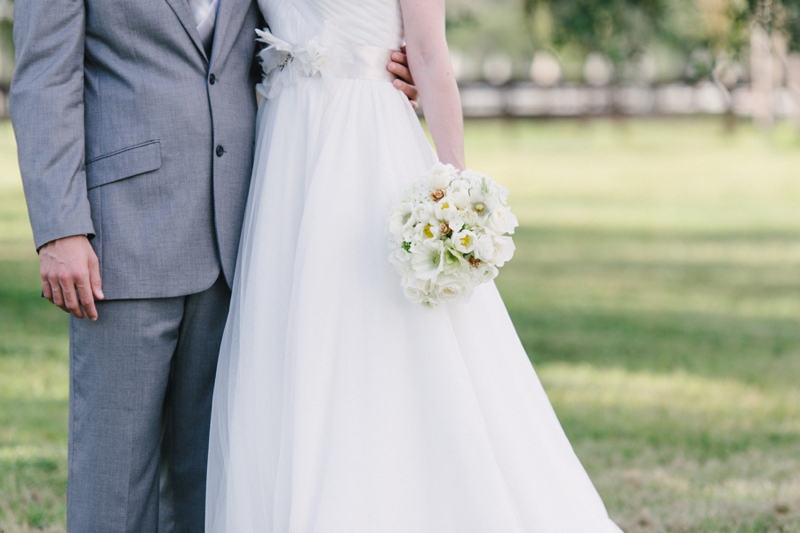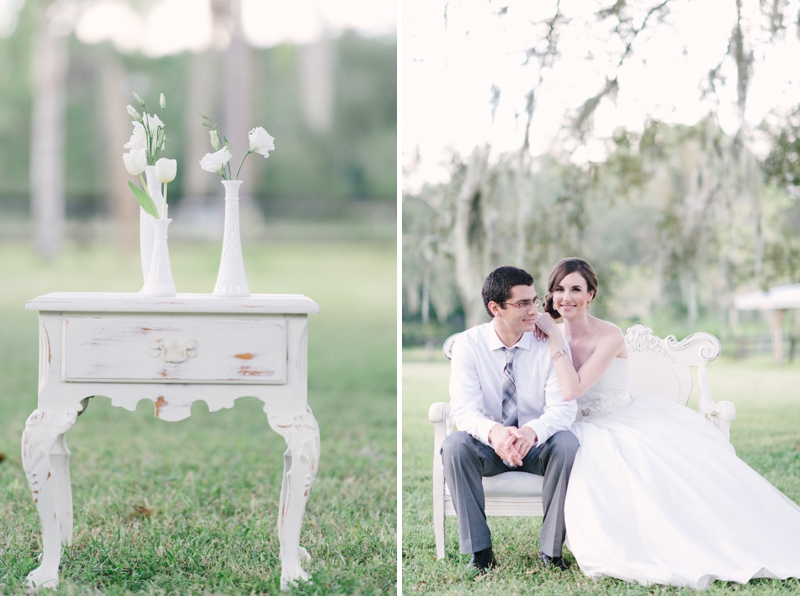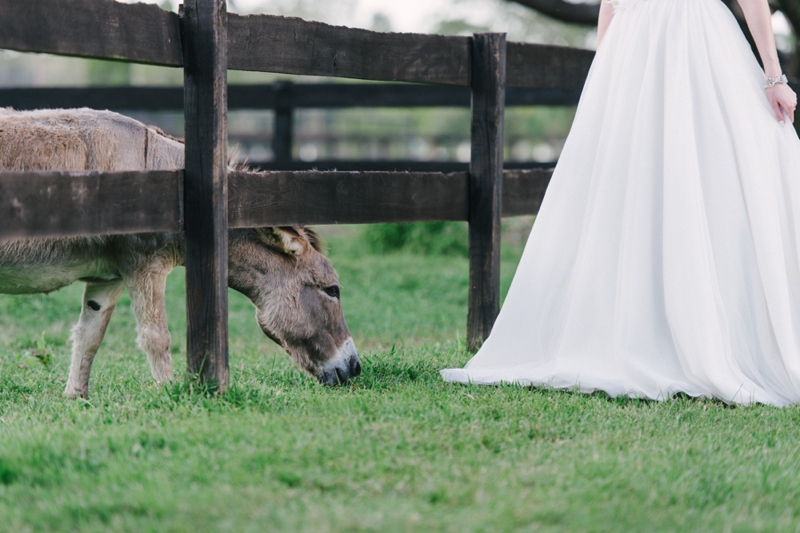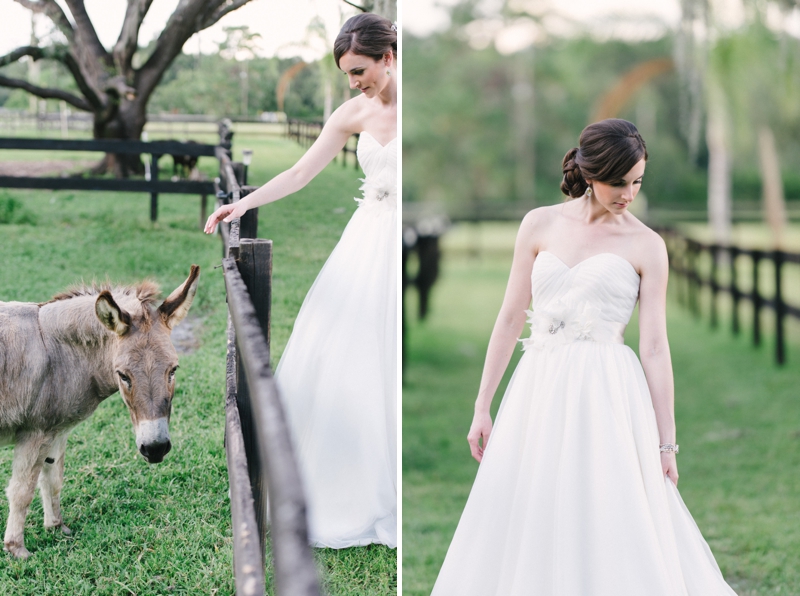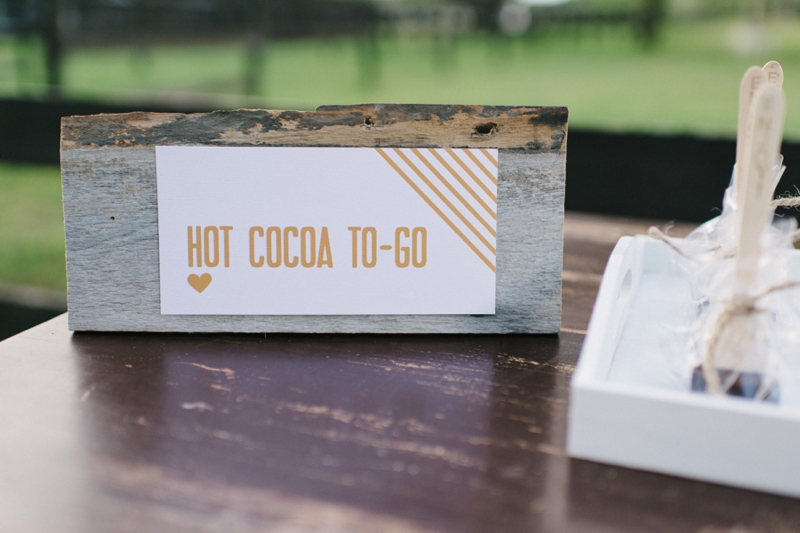 One of my favorite things I've done for a shoot so far… hot cocoa to-go! Since I knew this was going to be featured in the winter, I made all of these little hot cocoa on a stick favors (which is really just fudge FYI- and YUM) as inspiration for wedding guests to make and take on their way out of the wedding! Complete with custom cup wraps, I know I would love to have some hot cocoa to-go as I'm heading out of a wedding on a chilly night! :)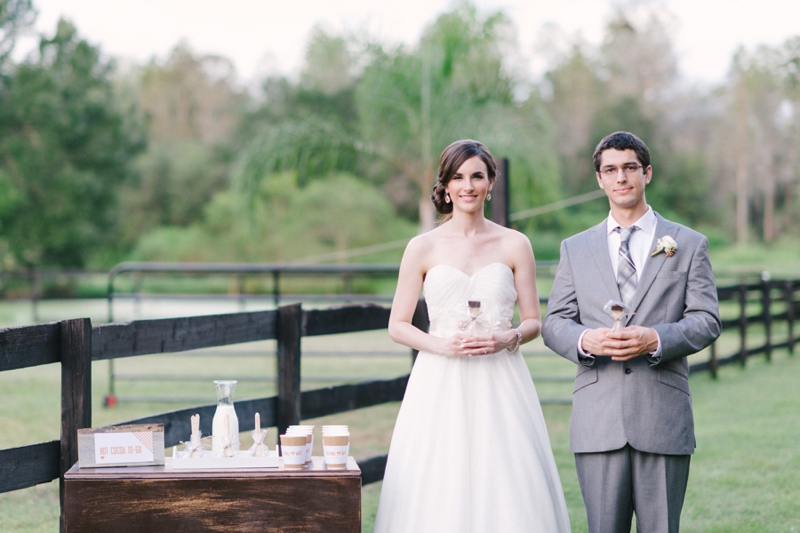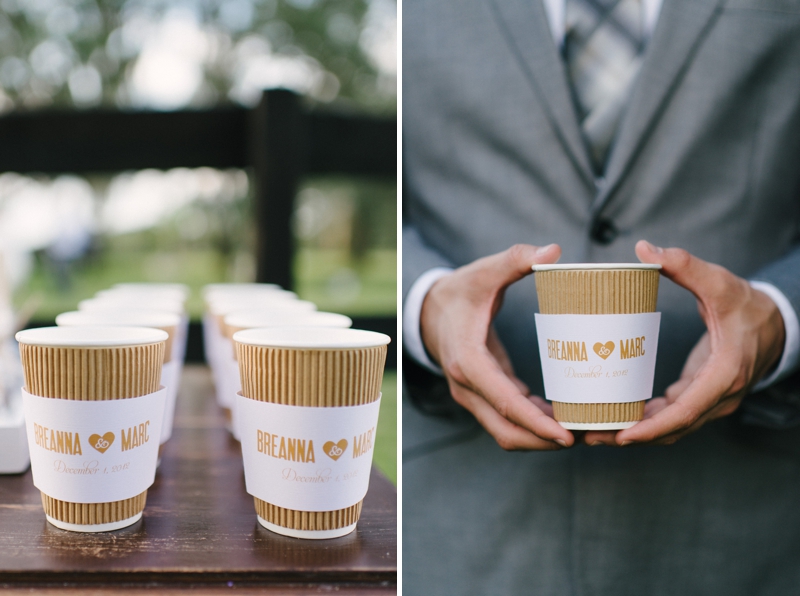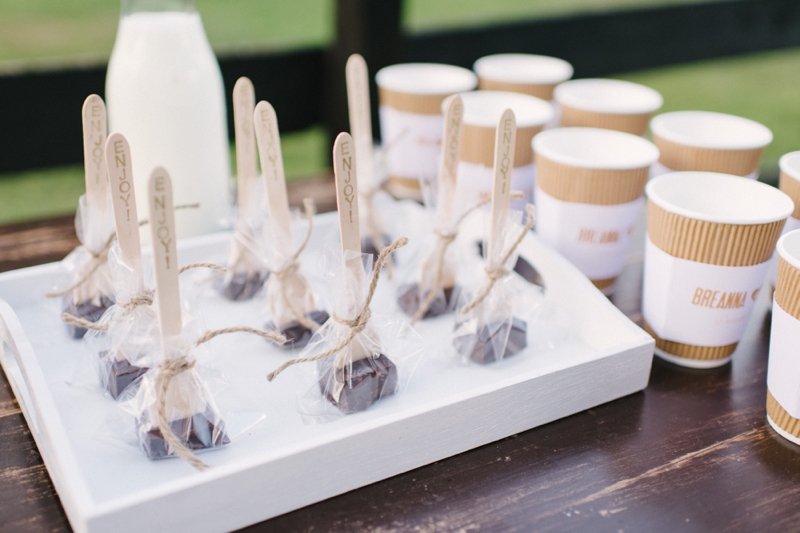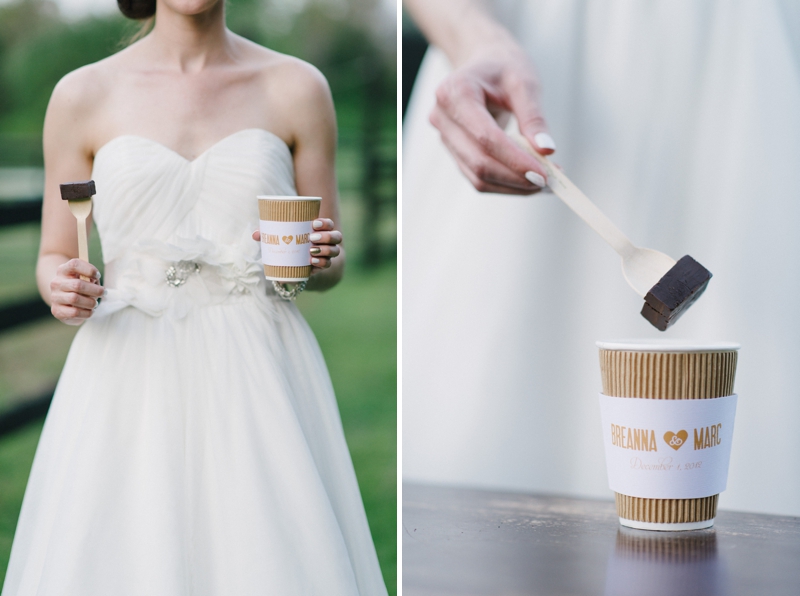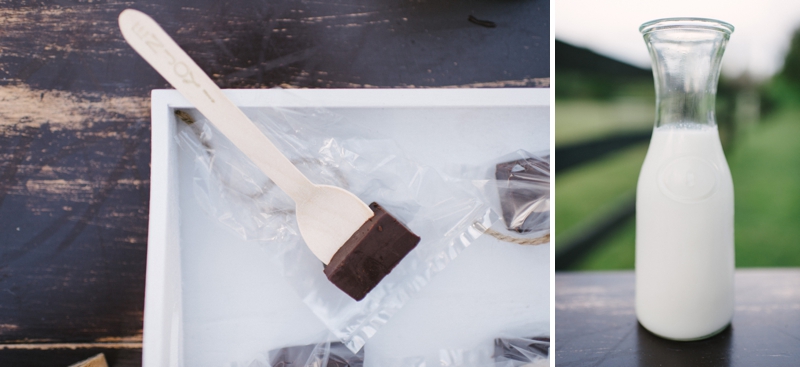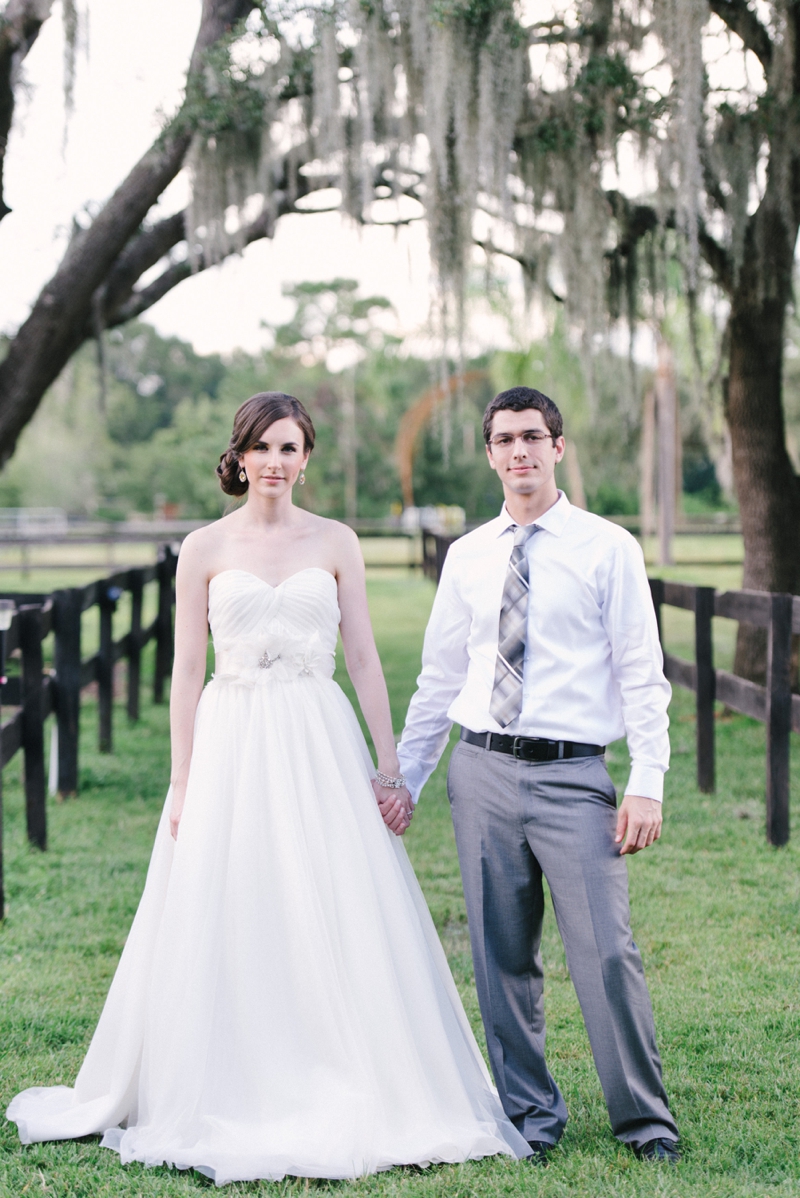 And now for the amazing video by Imprint Cinema. It's so fun, and it really gives a great glimpse into the day we had (as we were dodging rain storms)… I love it!
Every Last Detail Rustic White Inspired Shoot with Rustic White Photography Captured and Created by Imprint Cinema from Imprint Cinema on Vimeo.
I'm still quite obsessed with the hanging table number and centerpieces in the first look! There's nothing quite like things hanging from a tree! :) And oh, isn't that donkey adorable? He totally would have been the star of the whole shoot if he could have!
I hope you all were inspired from this rustic and modern inspiration shoot! Even if your wedding isn't rustic AND modern, there's bound to be some kind of inspiration for you here!
So is there anything in particular inspiring you from this shoot? Please share with us in the comments! I would love to hear your thoughts! :)
Vendors who made it all happen…
The following two tabs change content below.
Lauren Grove is the editor and owner of Every Last Detail. A clueless bride-turned-wedding planner, Lauren uses her experiences and knowledge to educate and inspire brides all over the world.