At Every Last Detail, we've become known as an educational resource within the wedding industry. It's a view we don't take lightly, which is why we're always polling couples (and wedding professionals!) so we can provide you with the best possible answers to your questions. Every time a couple or wedding professional turns to us, we always have personal responses we're happy to offer. But, there is something so much more sound in turning to our trusted V List member community to offer their best thoughts on any given topic. And, today, we're shining a light on one of the most controversial (and frequently asked!) questions…
Why do wedding vendors charge so much?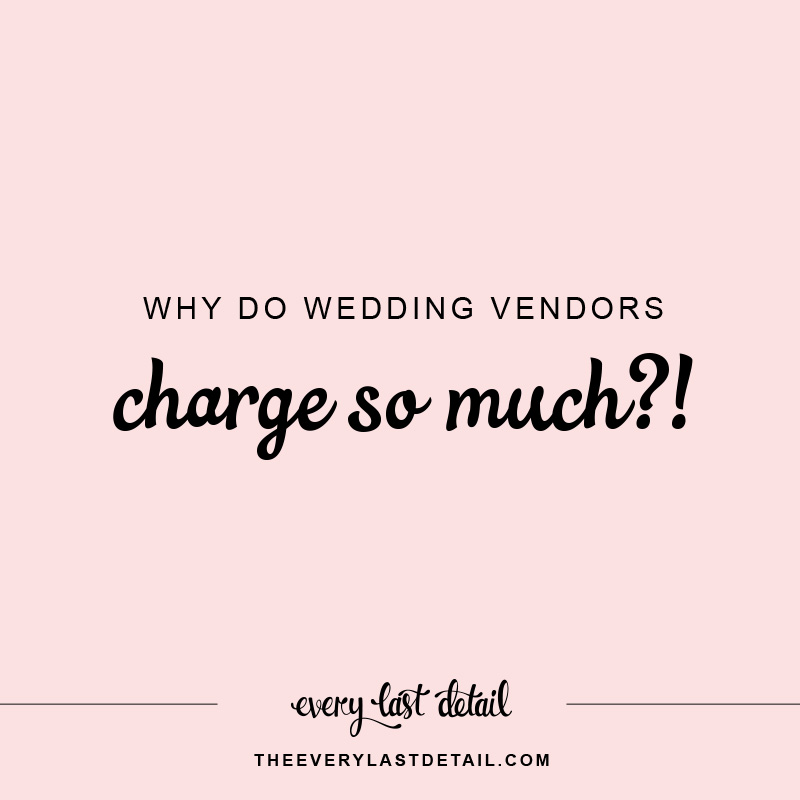 Whether you've just started planning your wedding or you're well into the planning process, you have likely asked yourself or your family and friends this very question. And, we understand why. From an outside perspective, it feels as though a wedding vendor (of whom we typically also refer to as a wedding professional) may be charging "a lot" for the work they will perform on a single day.
However, if you take nothing else away from today's post, please remember this: a wedding professional is never working on your wedding for a single day. No matter their area of expertise, each and every wedding professional spends hours, days, weeks, and sometimes months researching and prepping before they arrive at your wedding venue to put their skillset to work on your wedding day. Plus, there's quite a bit of time spent debriefing, editing, blogging, and sharing about your celebration once it happens. Remember – you're likely working 40 hours (or more!) per week on average in your field, right? A wedding professional is doing the same thing.
Below, you will find 15 of the best responses and reasons surrounding the cost of wedding professionals. From experience and expertise, to time and compensation, we think some of the answers may surprise you!
Experience + Expertise
---
"There is so much misinformation out there on vendor pricing. Averages are hugely misleading. Each one of us may charge differently based on a number of factors that can affect pricing and your overall experience with that professional – their experience and expertise, specific service offerings and the specific service you wish to contract for (comparing apples to apples is crucial here) and number of years in the industry. Industry leadership and involvement can also play a big role since these professionals are respected and recognized for their craft amongst their peers. This information is important when determining the right fit for you and the expectations you have for your wedding." – Michelle Garibay, Michelle Garibay Events
"First and foremost, experience. After a certain amount of experience, you (the vendor) start to realize your worth. You have the experience necessary to charge accordingly. This is also to provide piece of mind to the couple. The more you (the bride) pay for your wedding vendors, the more security you'll have that things will run smoothly. Second, work. Pure and simple. I love what we do. As cheesy as it sounds, I adore capturing little moments that tell a story. As a photographer, my job isn't just to photograph the couple, details, and events throughout the day. We also provide knowledge, insight, and advice. All in a calm, relaxed manner that helps things run smoothly. I love every bit of it, but being a photographer isn't just popping up with a camera and delivering photos. It's providing an experience unlike anything else that will last a lifetime." – Rudy Montilla, Rudy + Marta Photography
"As with every professional that you hire on any given day, wedding partners and creatives are charging for their experience and expertise in their fields. A common misunderstanding is that any product or service is relative to standard retail pricing. In fact our pricing is comprehensive of the higher standards and requirements needed to ensure a quality product or service specifically for your event. An easy example: you wouldn't hire a day laborer ($) to build your new home. You would hire the best possible licensed general contractor ($$$) with a great recommendation and experience who sources only professional contractors ($$-$$$)." – Kelly McWilliams, Kelly McWilliams' Celebrations, Weddings & Parties
Time
---
"To offer a high end professional service you had to dedicate a lot of time into it. You can't maintain a good standing company while working another job full time. So in result you have to charge the amount that covers your expenses to run the company plus live." – Ashley, Brooke Images
"A lot more goes into a wedding day then just showing up that day and taking pretty images. We do a lot of prep work before the wedding day even comes, countless emails back and forth helping with any aspect of the wedding, and we help with the timeline. We are constantly making sure all of our gear is in the best shape and making sure our backups are as well. We also spend a lot of time after the wedding day editing the images for our clients to share with family and friends. But mostly you're paying for our experience, expertise, and artistic style." – Ashley Van Zandt, Ashley Jane Photography
"As a florist, there are so many hidden hours that go into creating the floral design of your dreams that many couples never even see. For instance, there are often a few hours of email/phone exchanges and meetings. Once a concept has been nailed down, I can easily spend 2-3 hours creating a unique, customized design plan (to make sure you aren't getting a cookie-cutter wedding!). Sometimes another hour or two of conversations will take place to finalize the details of the event. As your wedding day nears, I spend approximately 1-2 hours sourcing the best flowers and mechanical supplies for your big day. Once wedding week approaches, I spend about 3 hours processing florals and prepping everything – sometimes with an assistant for big weddings – and then 8-12 hours creating everything before even arriving at the wedding. On wedding day, I typically allot 4-6 hours of work for an average wedding – often with an assistant. All that being said, I spend upwards of 25 hours on your event, and that doesn't even include assistant hours or material costs! It's not that we charge too much, it's that we work really hard to ensure you have the best, most memorable day possible!" – Amanda, Amanda Day Rose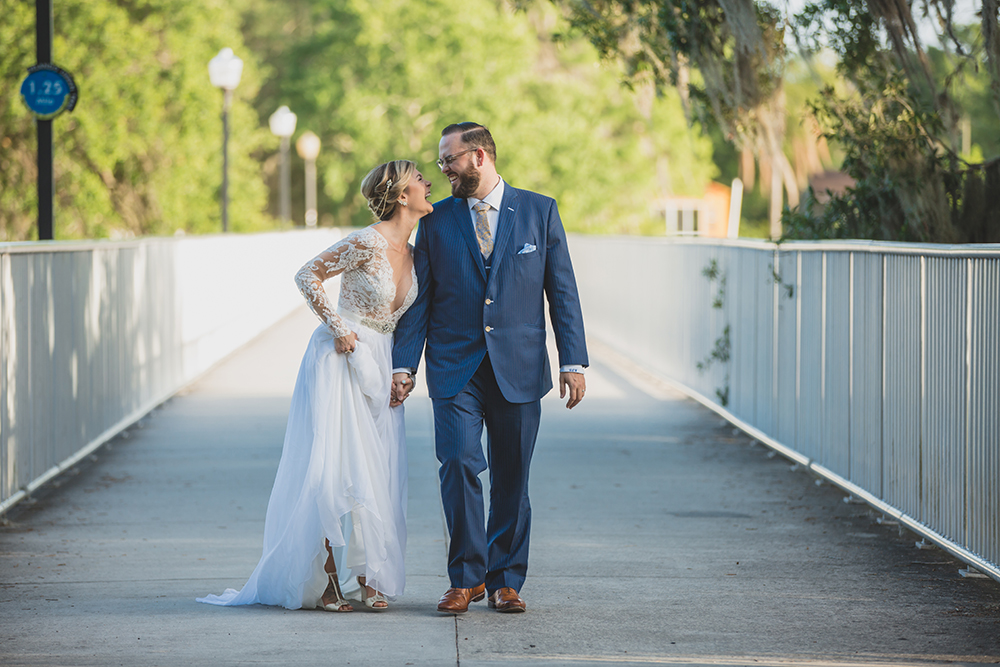 Image by Ashley Jane Photography
"Because weddings involve a lot of work! There are many hours spent outside of the 8-10 hour wedding day, before and after the event, that most people don't realize. Weddings are also very important, so you should be paying someone well to take care of such an important job. It is also wedding professionals' livelihood and a way to support their families, fund their health insurance and retirement." – Brittany Bishop, Brittany Bishop Photography
"On top of there being tons of behind the scenes costs for a wedding professional (license, insurance, equipment, office supplies, software, subscriptions, rent, education, etc.) there are countless behind the scenes hours spent on your event to make sure that your wedding day goes off without a hitch!" – Jamie Reinhart, Jamie Reinhart Photography
Compensation
---
"'Charging so much' is a relative phrase based on where you are getting married and the value that is placed on your wedding. If you look at the overall cost of your wedding you need to learn how to be reasonable and analytical and not emotional when it comes to planning for the budget for your wedding. In all major metropolitan cities, we all have to pay high rents and mortgages like you in order to have a nice office for you to come to." – Katie Martin, Elegance & Simplicity, Inc.
"I know from experience that charging the same as the "big box" guys often leads to making well below minimum wage. If quality, personalization, and attention to detail are important to you, and working one on one with a real person who is invested in your design and your wedding day is important to you, know that there is a lot more that goes into pricing than simply what is seen on the surface." – Emily Bringmann, Feathered Heart Prints
"Many vendors are flexible and will work within your budget, as long as you are flexible too. You can't expect having a cascading bridal bouquet with orchids, roses and peonies for $100. We can create something for $100, but if you want the cascading dream bridal bouquet, you have to increase your budget." – Andie Muller, Events by The Flower Studio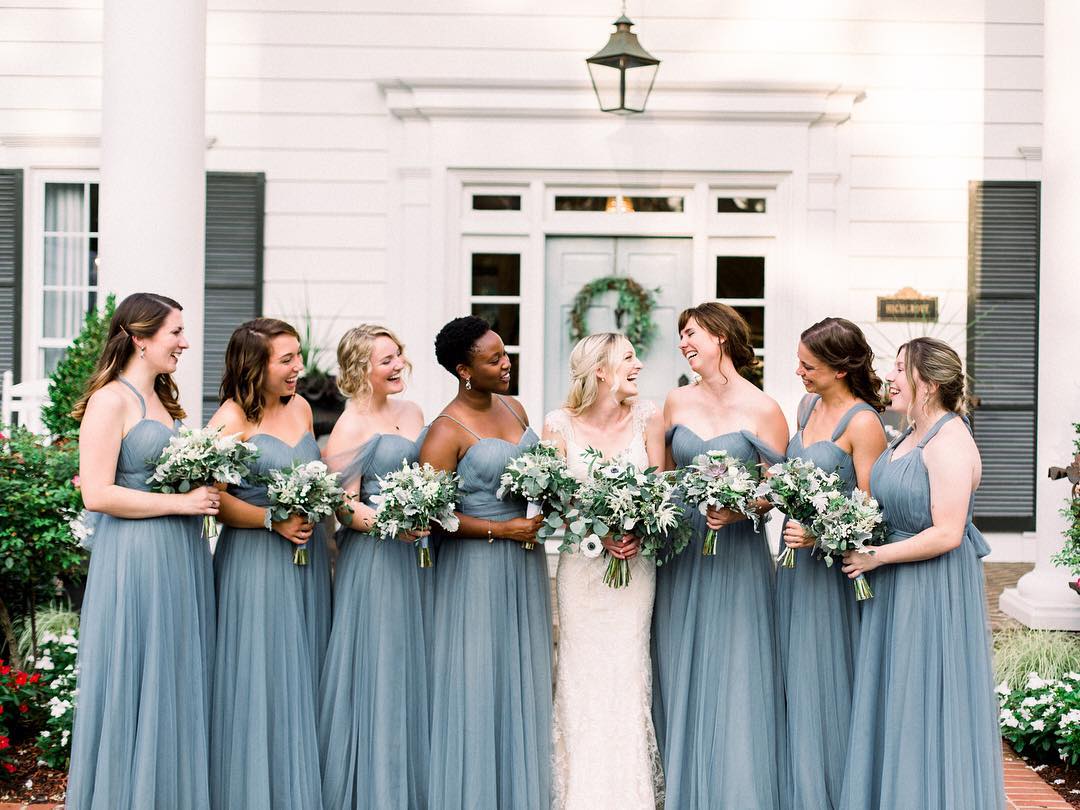 Image by Live View Studios
"Because most wedding professionals are service oriented, focused on a few clients a year, their cost of doing business is distributed over a much smaller pool of clients than say – a grocery store which has thousands of people coming through weekly." – Brent Deitrich, Live View Studios
"I could easily get carried away with this response, so I'll keep it to 2 main reasons: 1) We are self-employed. Which means we have to cover our own health insurance, we have extra expenses like business insurance, and we don't get paid when we are sick or on vacation. We also still have to pay taxes, so a healthy chunk of what you think you are paying us is actually going to the government. Our income has to cover all of those things, on top of our living expenses. 2) Whether we're photographers, planners, florists, etc., our work extends FAR beyond wedding day. You are not just hiring us for one day of work; and your invoice is going to reflect that." – Nicole Jansma, Nicole Jansma Photography
---
So there you have it! Insight from some of our vetted and verified wedding professionals on why they "cost so much". We hope that this provides you with the knowledge that you need to make an educated decision regarding what you will be investing in your own wedding vendors!
Want to meet wedding vendors who we have vetted and verified?
Click below to search The V List!

The following two tabs change content below.
My name is Carly, and I live for love whether it's the love I witness between my family members and friends or the love I have for places and weddings. For these reasons and more, I write about the wedding industry, and I'm an event planner, designer, and floral stylist who will forever be in love with flowers, pink, and bows.