The thought has probably crossed your mind before… what does a wedding planner do? Well, we have some insight on this topic today thanks to Becca + Jessie of Modern Vintage Events…
Have you gotten to the point in wedding planning where these wedding details are daunting and are totally getting in the way of date nights?  You may or may not be sort of over all.the.details. This is usually the point where you ask yourself, what can I do to take some of this work (and stress) off me?
Well… in steps a wedding planner! Ta-da! There isn't an easy button to press to make all the details go away but a wedding planner is definitely a step in that direction. A wedding planner is fully vested in your wedding from the very beginning; sometimes before there is even a venue booked.
---
What Type of Wedding Planner is Best For You?
---
First, you have to think about what type of planning you want and what your budget will allow. Many planners have different packages ranging from full or partial planning to wedding design or event management/month of coordination.  Some offer day of planning but that can be a bit tricky if you haven't met with them before the wedding day.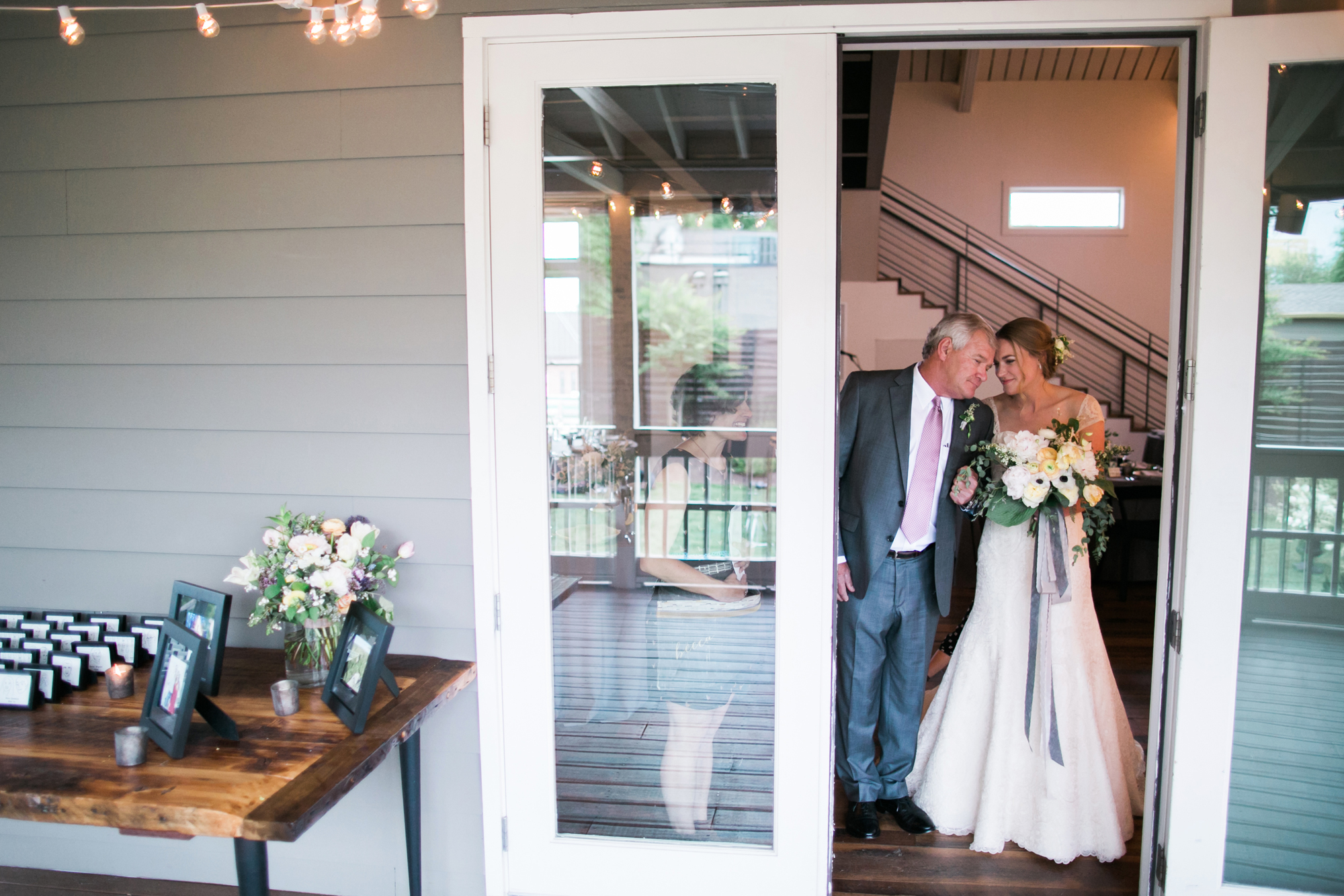 Jen and Chris Creed Photography
Full Planning + Design
---
If you hire a planner for full planning and design they will be with you every step of the way. This means they get to know you and your wedding from the beginning. They help you come up with a look and feel that is unique to you and then suggest vendors to make this come to life. They work alongside you for the creative elements but also tackle and take over all the behind the scenes elements like building a floor plan and flow that works within your venue or determining how much power the band needs. A planner will help you with the big things like catering, photographer and flowers while also managing other elements like hotel room blocks and transportation for both you and your guests. They are your companion in this crazy wedding ride.
Some planners do both planning and design while others are more planning and logistic focused. Both of these are very valuable.  Some planners have that creative side to be able to help you come up with new and fun ideas to make your wedding stand out while others are killer with the checklists and speadsheets to keep you on track.  Both can help you accomplish the wedding of your dreams while still maintaining the other aspects of your life. (You do still have a job for the next year!) All planning companies are different and handle the process in different ways. You can find one that best fits your style and communication.
Partial Planning
---
Partial planning is a step down from full planning and a little less inclusive. Typically with partial planning a planner is helping you with some aspects of the wedding but not all of them. For instance, they may be taking over the logistics and details of certain vendors while you handle the others. This is a good option for you if you have a great handle on certain aspects of the wedding but would like some guidance and help in other arenas. If you are really detail focused but not sure where to go with design or you have a great handle on creative but monotonous details are just not your thing, this could be a good package for you.
Partial planning might mean bringing someone on to ensure you have a cohesive design or to handle the checklists while you handle the creative.  A partial planner is still going to make sure your wedding day runs smoothly and coordinate with all the vendors, even the ones you have been communicating with through the planning process.  While not as inclusive, this can be a more cost effective option if your budget is tight.
Event Management/Month of Coordination
---
Your budget may not allow for a planner to walk you through every step but having someone to run your wedding day is very important. You, your wedding party and your mom will be busy getting ready and enjoying the day and you will not want to have to break to set up the tables or centerpieces. This is where a coordinator steps in. They will take over logistics and communications in the busy weeks leading up to your wedding and then ensure that the wedding day runs smoothly.
A coordinator can come in and review your contracts, details and needs. They can point out any holes in the planning and assist you in fixing those before wedding day arrives. Your coordinator can manage the little logistics and free you up to enjoy time with your family and friends.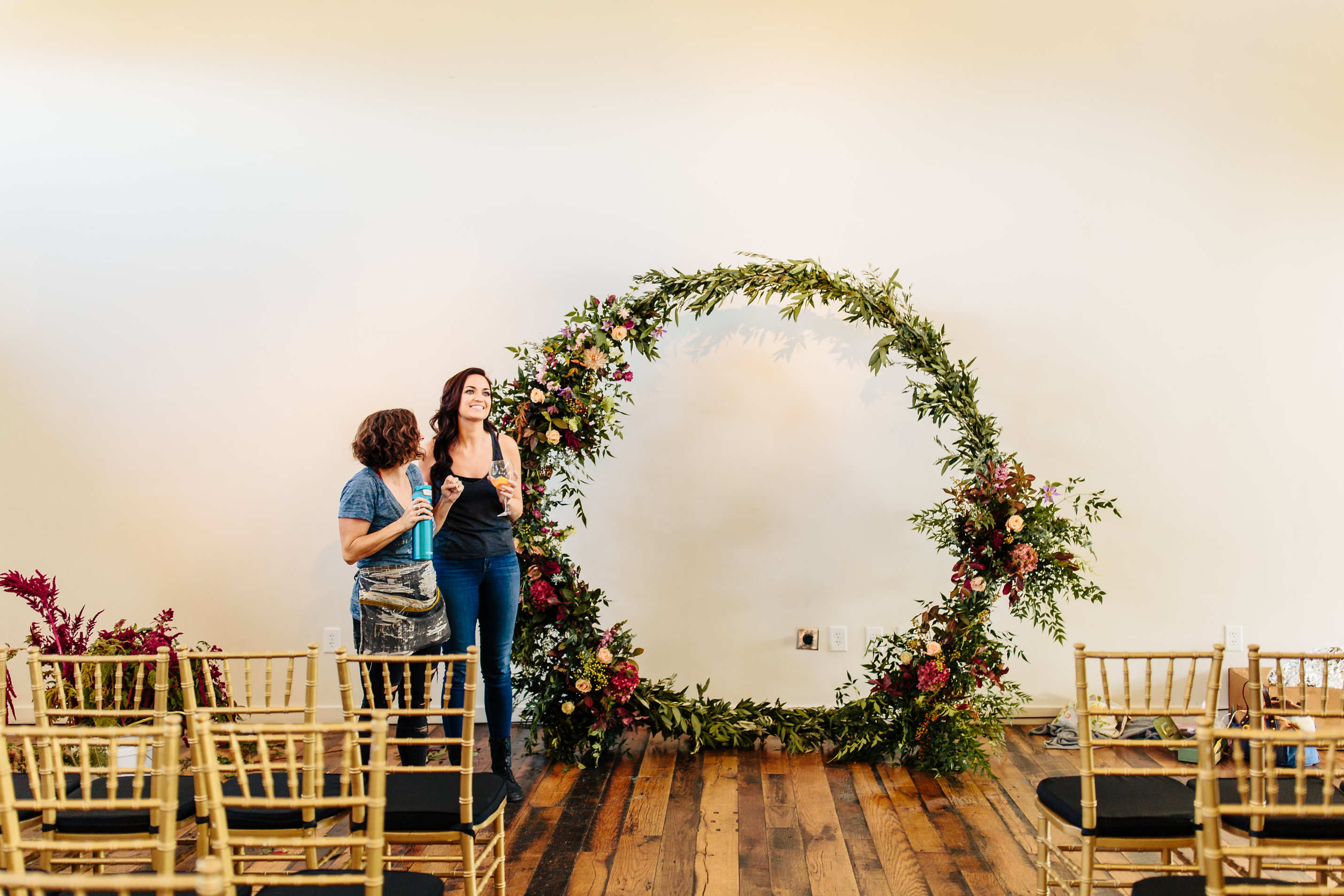 ---
How Much Does a Wedding Planner Cost?
---
Price wedding planners in your area and see what kinds of services they offer and what their range in price is then start meeting with them. Unfortunately there isn't a standard in pricing and this will truly range depending on what your are looking for and what part of the country you are in. A full planner may be anywhere from $5,000 to $12,000 +.
A good rule of thumb is to estimate about 10-15% of your wedding budget for a planner.  (this may sound like a lot but they will be doing a lot for you!) In the case of a planner you typically get what you pay for. The higher priced planners are priced that way because they have years of knowledge and are going to give you a more detailed, tailored experience. That doesn't necessarily mean the lower priced planners don't know what they are doing so do your research. Some specialize in more budget weddings and some have a particular style that they can help you accomplish.
Meet with a planner (or two) before you book them. This can be in person, through the phone or even Skype. You will be spending a lot of time with your planner over the next year so make sure you connect well with them. They are going to be your guide, your coach, your cheerleader and sometimes your counselor. (Everyone gets to that ledge and a planner can definitely talk you down!)
Planners are advocating for you. They are working with you to make sure you are booking the vendors that will bring your wedding vision to life. (They will also set expectations if your wedding vision involves acrobats and pyrotechnics but your budget just doesn't have the space for that kind of display…)
---
So, What Does a Wedding Planner Do for You?
---
Your planner will spent about 100-200 hours helping you plan your wedding (those are man or wo-man hours you don't have to spend, yay!)

Remember that at the end of the day a planner is helping you plan YOUR wedding so don't hesitate to be honest and open about what your want from that day. Let them know if you feel uncomfortable with anything or don't like an idea they throw out. It will never hurt their feelings and you can talk through some of the reasons and details behind the decisions.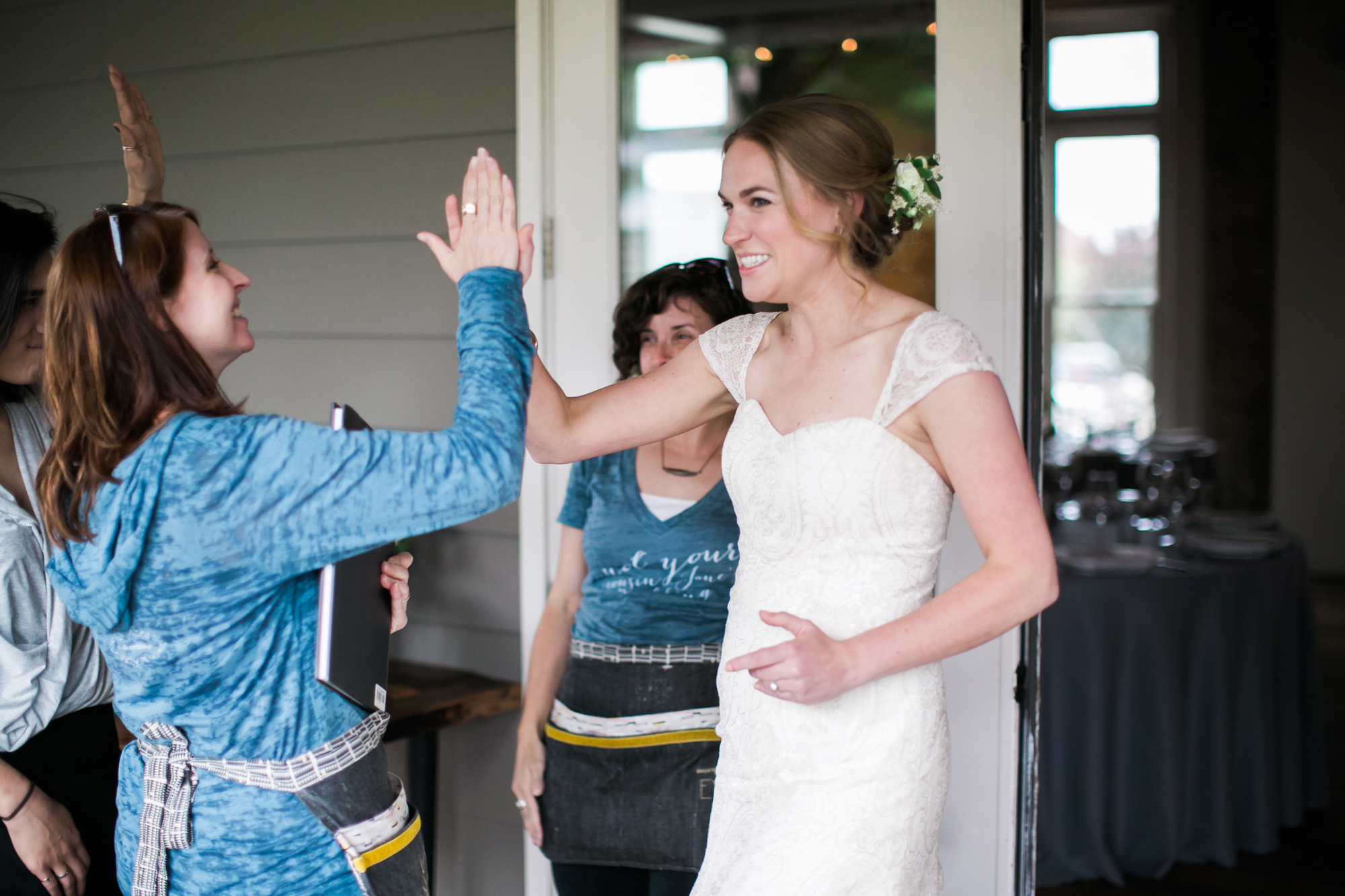 Jen and Chris Creed Photography
Whether it is with or without the help of a planner, enjoy the planning process. It might be a bit stressful leading up to the day but once the wedding day arrives it is amazing and fun and spent with the people you love.
High Fives and Happy Planning!
xoxo, Becca + Jessie of Modern Vintage Events
---

The following two tabs change content below.
Latest posts by Modern Vintage Events (see all)