Choosing A Wedding Venue & Photographer that is right for You!
Choosing a wedding venue that is right for you and your fiance can be daunting and definitely takes some research. You may walk into a few venues before you get that, "We could definitely get married here," feeling or on the flipside, you may find too many you love!  We know you have scoured the internet and Instagram looking at photos from different photographers in different venues and are beginning to imagine yourself and your wedding within those walls.
The venue is the backdrop for you party but also for the photos you will look at for years to come. Those yellow curtains that remind you of your grandma's house won't disappear (unless you cover them up with draping that is.) When touring your venue consider what effect things like yellow walls can have on your photos. (Think jaundice…) Courtney Davidson, with Courtney Davidson Photography is shedding some light on choosing the right venue and photographer for your wedding photos.
Things to Consider When Searching for a Venue:
Photos and photographer aside, there are some basic things you should consider when searching for a venue:
Availability–Is your date flexible or do you have your heart set on a date or day of the week? Being open to a variety of dates or days of the week may open up options for you.
Guest Count–Can your venue really hold the number of guests you are expecting? If not, are you willing to cut people from your list to make a venue work or should you move on and look for something larger or smaller?
Budget—Will the venue fees work within your budget?  Consider what outside rentals may need to be brought in and factor those into your budget.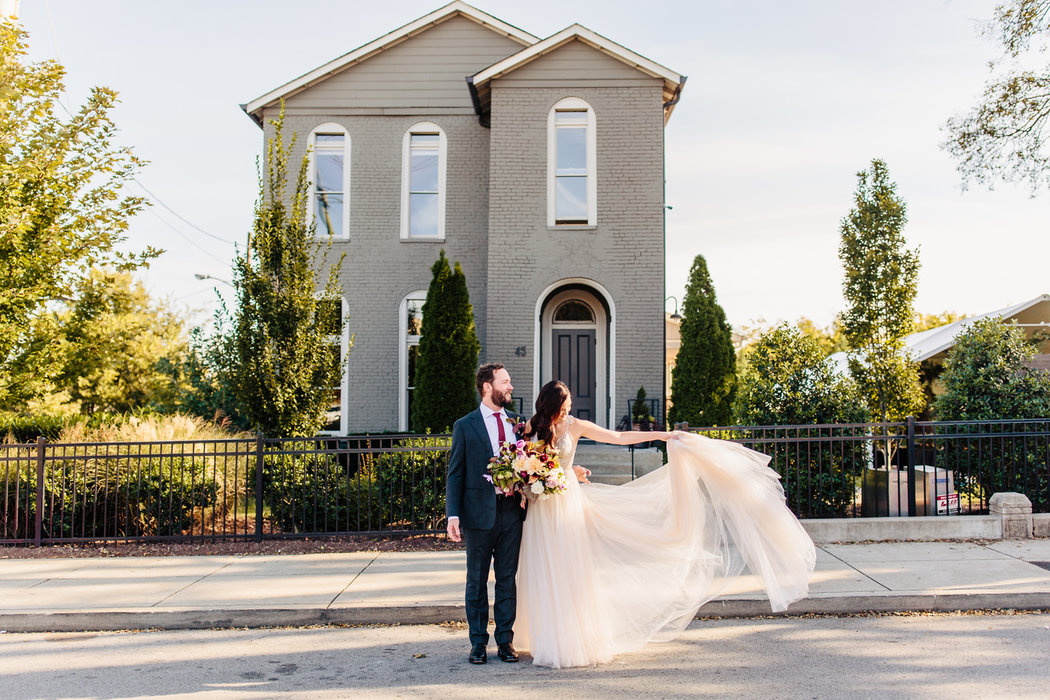 How Does the Venue Affect the Photographer?
With a good photographer on your side to capture your day, any venue can look like a million bucks. That being said, the venue you choose can have a big impact on how the final photos come out. Courtney helped shed some light on this for us.
Things to look for:
Lighting and Texture.  Do you want urban, modern, industrial or maybe garden?  How much natural light comes into the venue?  How dark are the walls? Do you love the idea of a night club feel or do you want something a bit more light and airy? None of this is good or bad, just a personal preference. These things may impact the photographer you choose as well. Does the photographer you love tend to lean more on the light, natural light side or the moodier, artificial light side? (Maybe somewhere in between.)
Rain Plan. We know, it won't rain but just in case it does. Ask about a rain plan and make sure you are comfortable with what that might be. Are there places to take photos within that rain plan? (And are they in a really dark side room? Your photographer can help with this!)
What is your style? Do you see yourself in a barn, a ballroom, a music venue, a botanical garden? Ultimately, you want to choose a space that feels right for you guys, don't try to force something that doesn't fit your personalities.
You don't have to settle for just one.  If you want an urban venue but want some outdoor photos scout places near the venue or try to factor in time to go to another location for photos. (Note. this could require a first look or having a long break between your ceremony and reception.)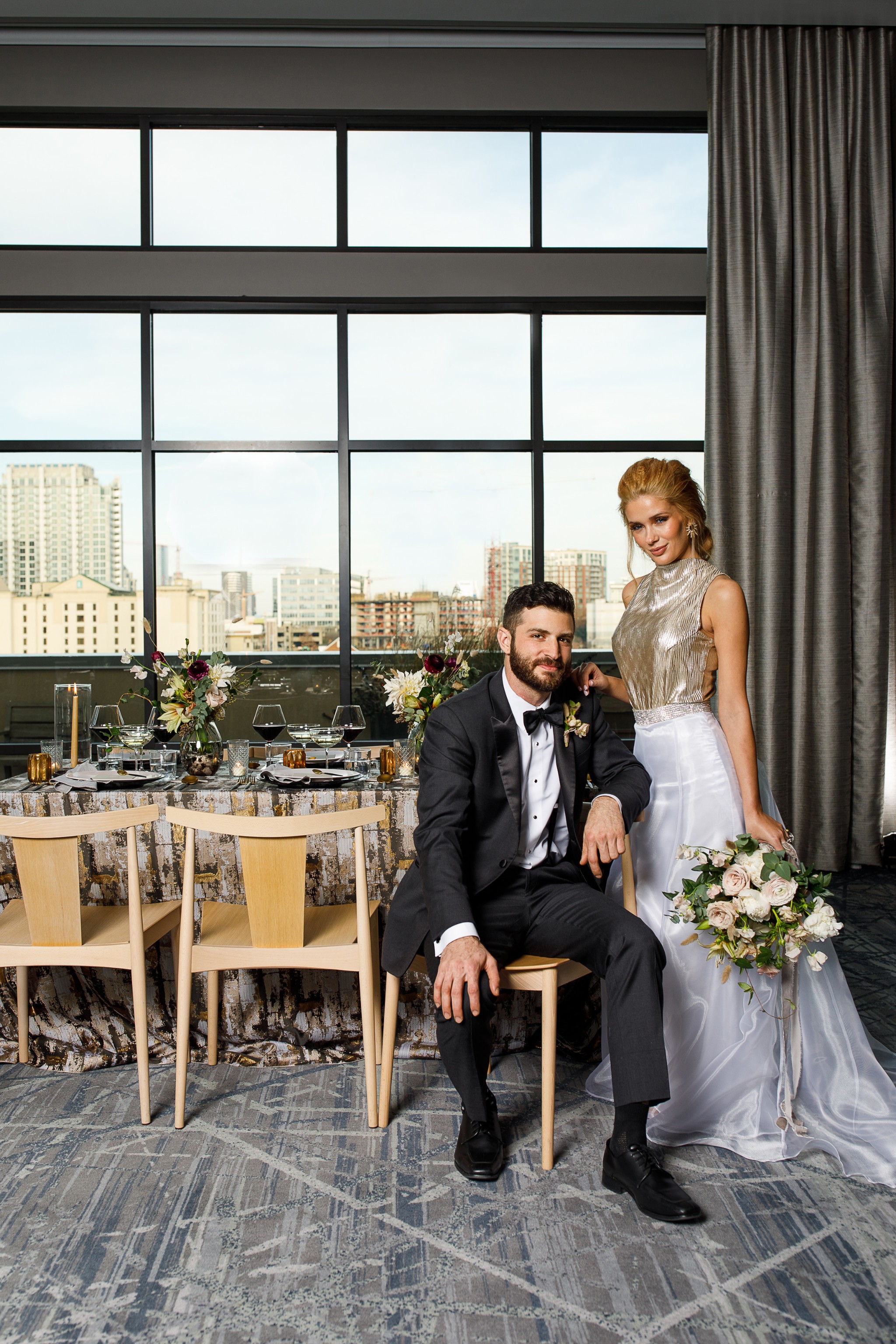 Choosing Your Photographer:
We know this sounds complicated but it doesn't have to be. When you find a photographer you love and you mesh well with ask them if they  have worked at the venue you are looking at or venues of a similar style. Just because they haven't doesn't mean it is a deal breaker.
Research your photographer well.  There are many different styles, from natural light to artificial light.  Some, like Courtney, are in between. Many photographers will bring in lights so they can capture every setting.
What style do you like? Do you keep coming back to a style? Very posed, editorial, edgy? If you do, go with a photographer who has that style.
Ask for a gallery. Just because a photographer has all natural light outdoor photos on their Instagram doesn't mean they can't get those hilarious dance photos. Ask them for a full wedding gallery to see the way they document an entire day.
Share Information with them. Let your photographer know what venue you have chosen/are looking at and ask them to see photos in that venue or something comparable.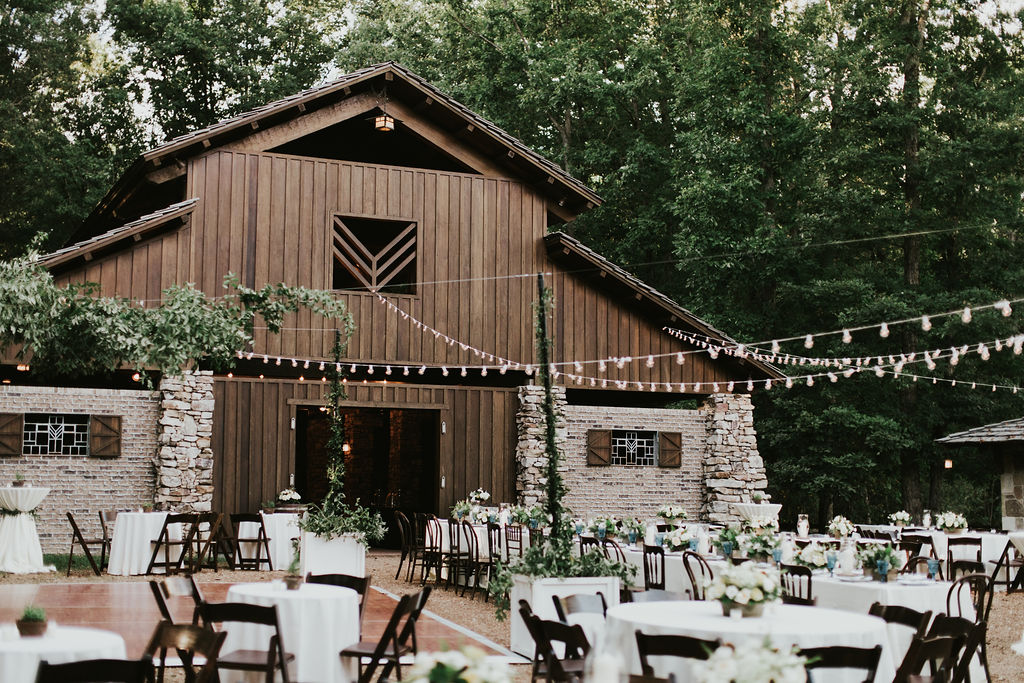 Reviews and recommendations are always a great place to start with venue and photographer. Ask your planner and your friends and family who have planned a wedding recently. They can share first hand experience and will be honest with you!
Check out more of our tips on Planning + Prosecco!
xoxo Jessie + Becca, Modern Vintage Events
Pin it for later!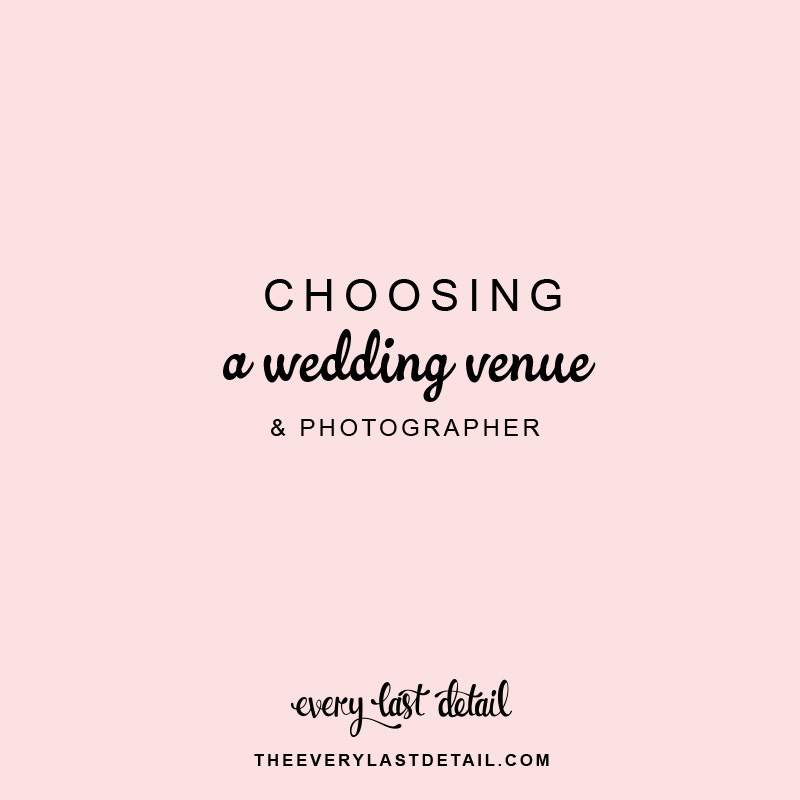 ---
The following two tabs change content below.
Latest posts by Modern Vintage Events (see all)