One of the very best decisions you can make while planning your wedding is to not only hire a planner but also a wedding designer (or one who does both!). We've talked about the difference between wedding planners and wedding designers before, but we thought we would turn to one of our favorite experts and V List Members, Amber of Amber Veatch Designs, to shed even more light on the topic!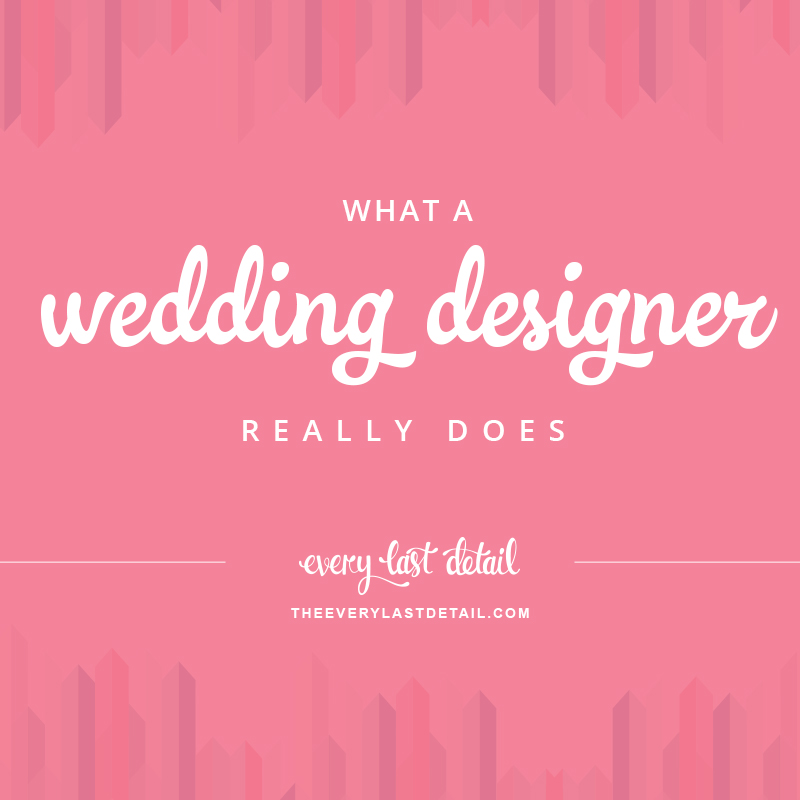 Amber is an incredible wedding designer, florist, and planner based in Tampa, and she has one of the most in-depth design processes of anyone we know. She's a trained artist, and she often talks about her process as one relating to art and vision rather than planning alone. She knows what she's doing, friends, and we love how much she simplifies the design process for her clients. Below, Amber is sharing how she defines wedding design, how she works with her clients, and how a designer can truly make your event feel like you. You won't want to miss anything she says!
I meet with my clients and really listen about what they are saying and sometimes not saying. For my wedding couples, I ask a lot of questions to pinpoint what their specific style is. I ask questions like what style the decor is in their home, where they shop for clothes and what brands they are drawn to, to name a few. My goal is to understand what style makes them happy and best represents them individually and as a couple. It is important to me that my client's weddings and events are a representation and celebration of who they are. I feel strongly about this because it is a big part of why I started my business and why I love this work. Life and love are very much worth celebrating, and I don't want the celebration to be generic. 
I start by seeing a few photos from my clients. This can be four pictures or an entire Pinterest board. I have the ability to look at several random photos and decide what the common factor is. Maybe I can see that you love romantic floral arrangements but a pop-of-color is what you are really drawn to. Maybe I see that you like a lot of greenery or none at all. Maybe I see that you are drawn to a certain color and I help you incorporate that into your design.
My design plan includes a color palette and a break-down of each main component of your event. For my wedding clients, it will start with the color palette, the fashion, the paper goods, the ceremony decor, cocktail hour, reception design, floral inspiration (or a full break down if I am doing their florals), transportation and send-off. Within those main components, I incorporate ideas for details. For example, suggesting specialty rental items, a unique escort display, lounge area, photo opportunity (custom backdrop, props, photo booth), a dessert display, specialty drink and more! It depends on each individual client, their priorities, and the space I am designing in.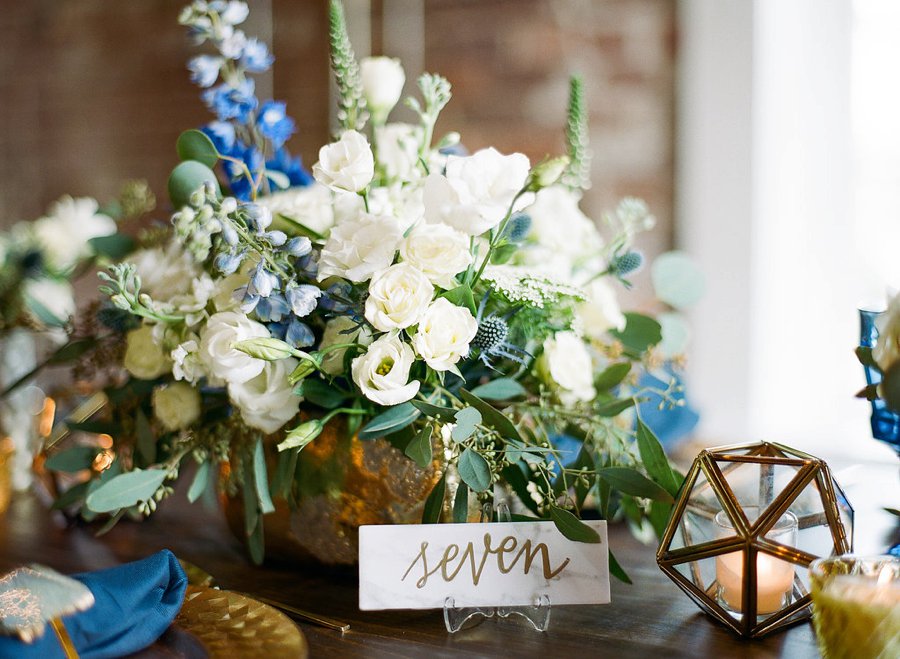 Design by Amber Veatch Designs, Photography by The Ganeys, Seen HERE
I present the design plan to my clients. This is a digital look book that explains each component that I listed above and sometimes more. This is a very helpful tool for my clients for several reasons. It helps them see how I am taking their inspiration photos and creating a cohesive plan that they can visualize. When they are able to visually see my vision planned out it helps them. It is also a great resource for my clients when they are meeting with their other vendors. My clients can reference the design plan and show their vendors so they can clearly see a defined style and vision and can stay within that specific concept. By doing that you are more likely to have a more cohesive design because everyone is on the same page aesthetically. 
Make sure to hop over to Amber's post on her blog for even more! Plus, Amber shares the photos she used as inspiration for a client's wedding and how she transformed her vision into the couple's wedding day. It's pretty fun to see- don't miss it!
Do you have questions about wedding designers? Leave them below!
The following two tabs change content below.
My name is Carly, and I live for love whether it's the love I witness between my family members and friends or the love I have for places and weddings. For these reasons and more, I write about the wedding industry, and I'm an event planner, designer, and floral stylist who will forever be in love with flowers, pink, and bows.