Although they hosted their Tennessee wedding in November, Kristen was adamant that she wanted to choose colors that were not traditionally used during the fall. Enter: Kristen and Jeff's blush, gold, ivory, and green color palette! I'm slightly obsessed. Their colors worked perfectly with their sweet vintage theme, and I love how they introduced pumpkins from the bride's family farm in similar shades to tie their design together. I also adore the heirloom quilts offered to guests during the ceremony (they were made by great, great grandmothers and aunts), as well as the design plan and rentals provided by the bride's mom's company, Vintage on Macon.
Kristen and Jeff's wedding day centered on their love for their family, and there seriously isn't anything better…except perhaps the photos captured by Erin Lindsay Images. Keep reading for all of Kristen's wedding planning tips!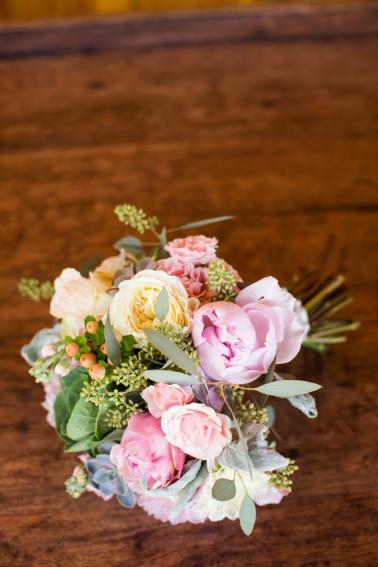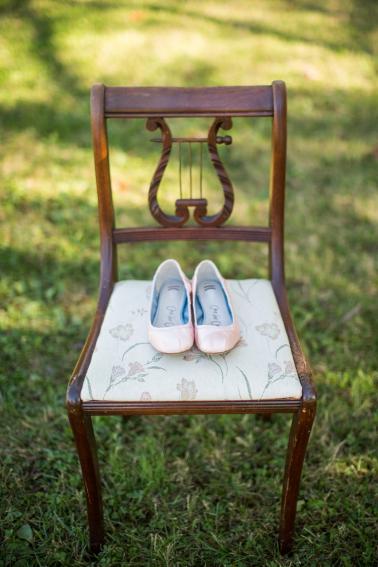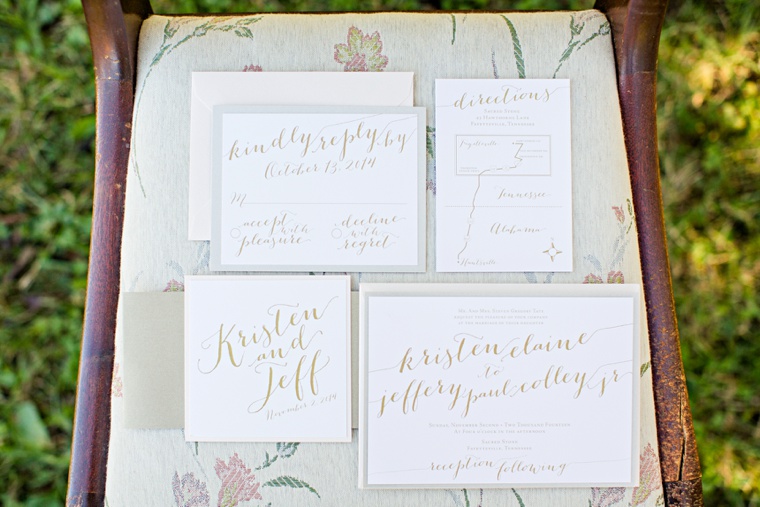 What (or who) helped you most in your planning process and/or on your wedding day?
My mom helped me the most. She has been helping with weddings and parties as long as I can remember. When she began her business, Vintage on Macon, I was able to help her with almost every wedding. This is from brain storming, meeting with clients, and setting up. So, with the help of my mom and seeing the trends in the wedding industry I was able to create my ideal wedding.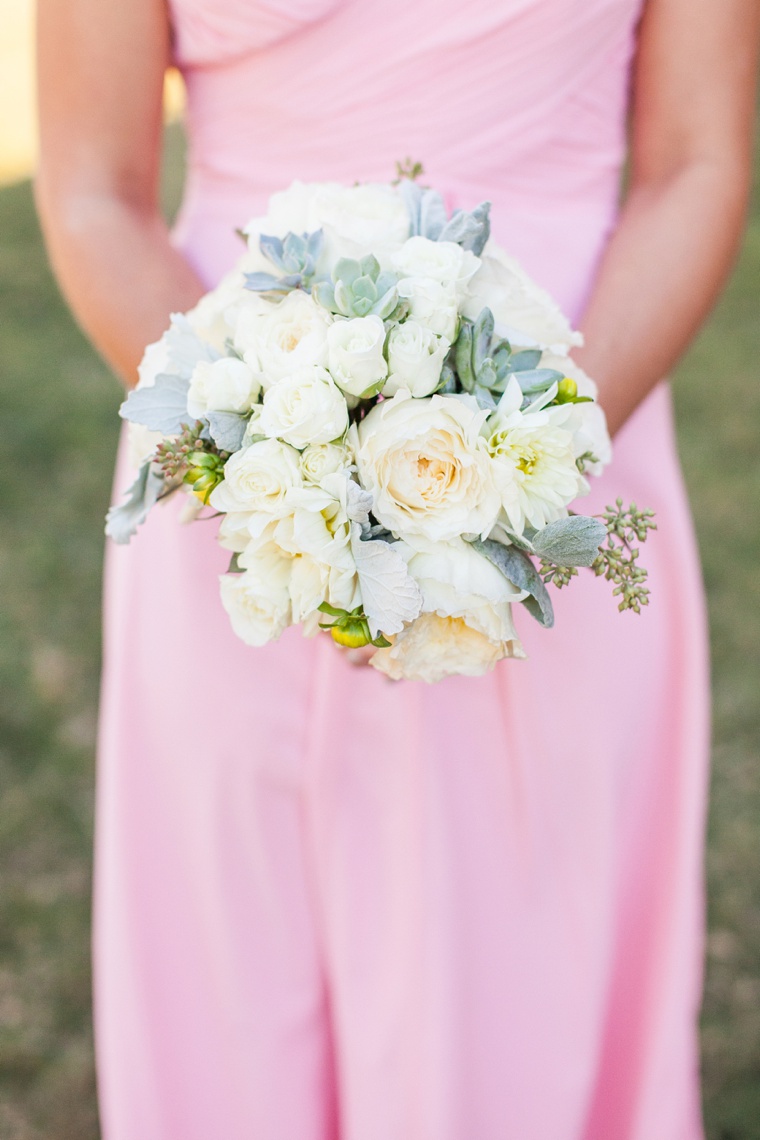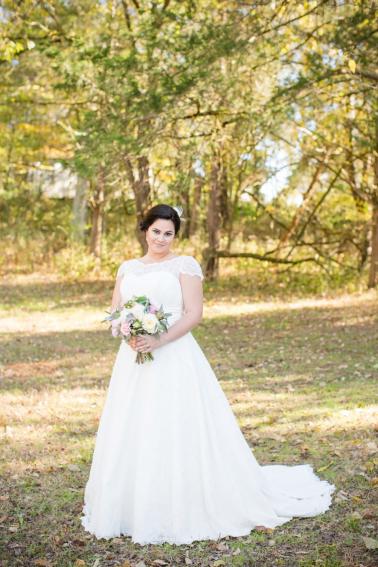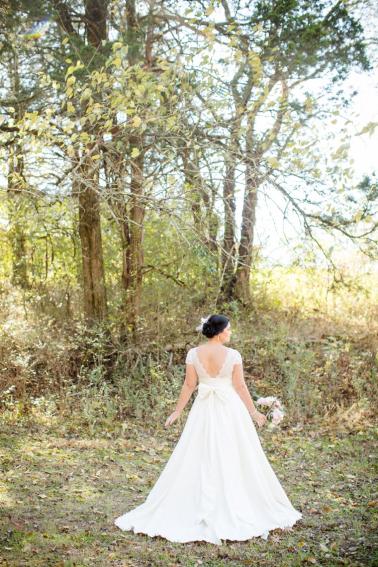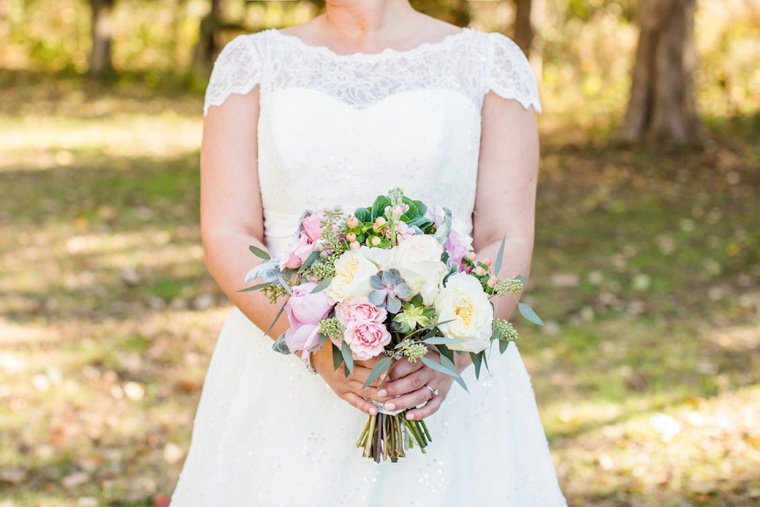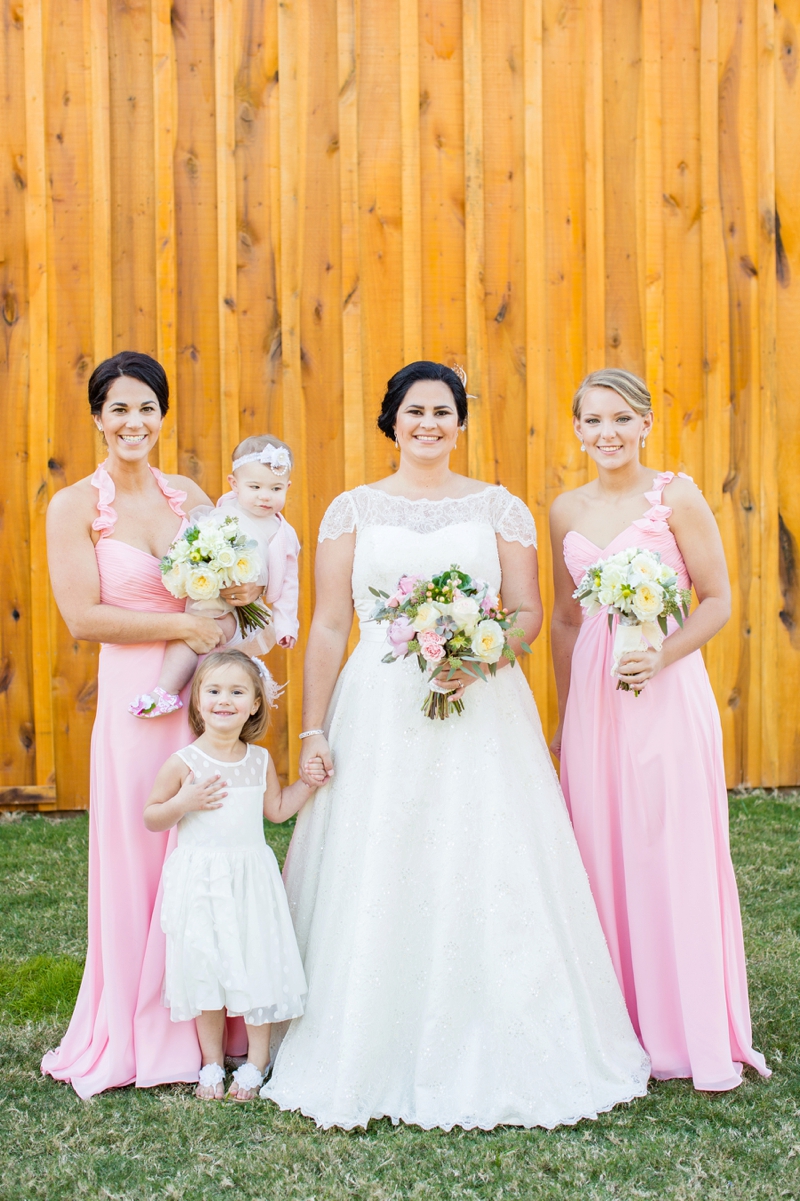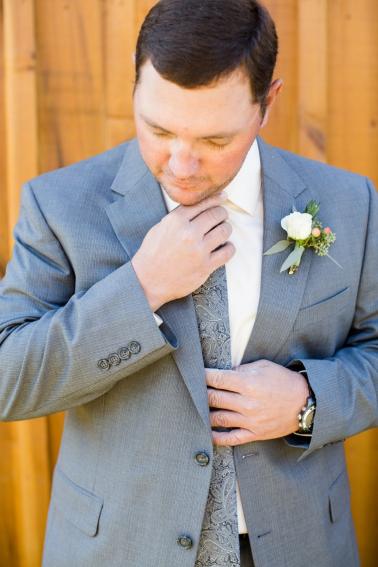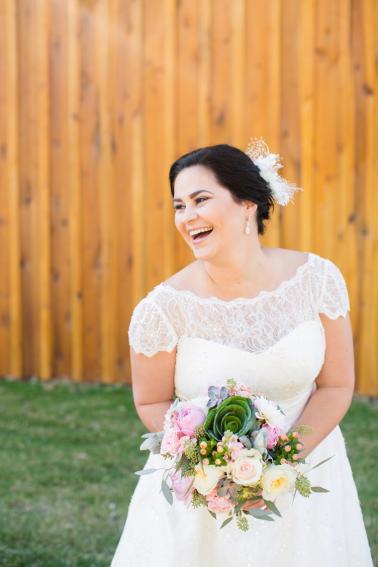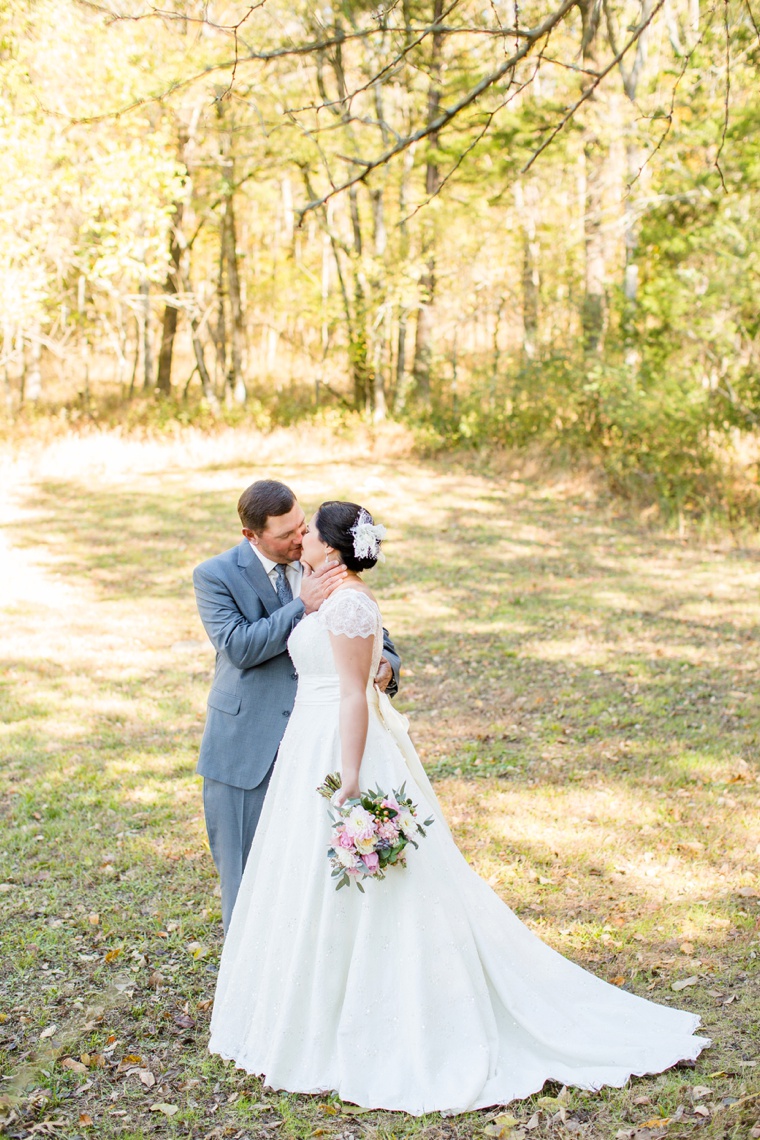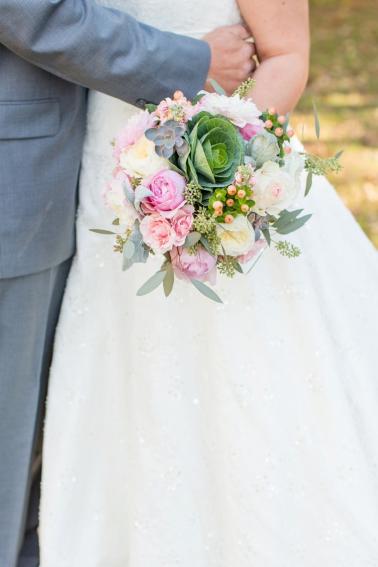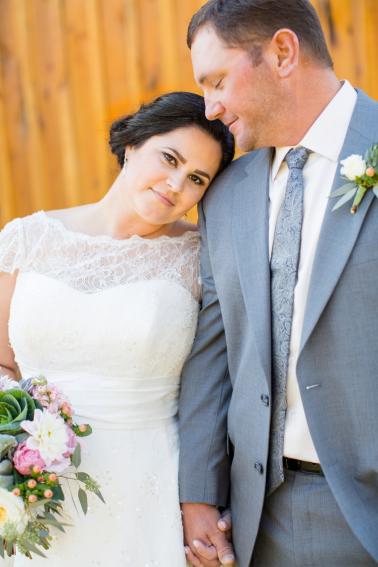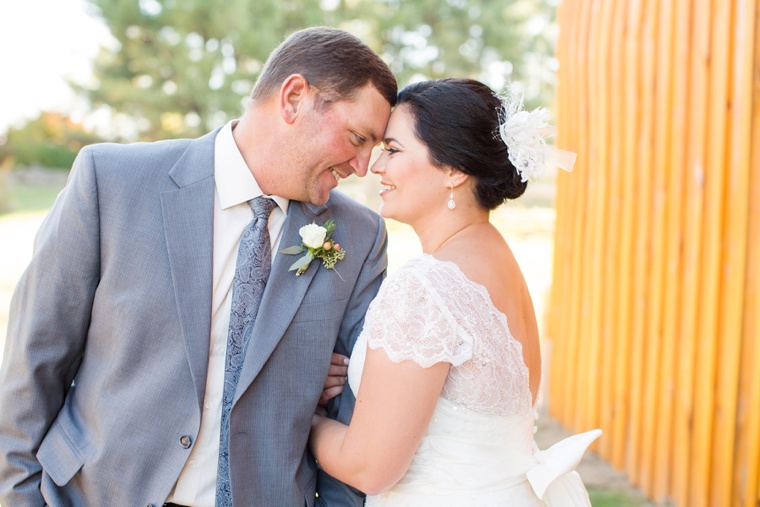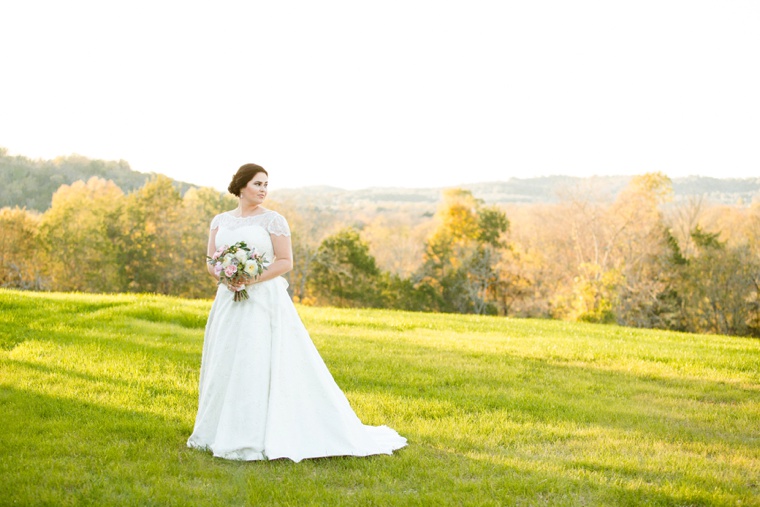 What was the most important thing to you when deciding who to work with for your wedding?
The most important things for me was who could I trust to bring my vision to life and could make decisions without running to me on the day of the wedding. I wanted my friends and family to enjoy to day and have vendors that knew us well enough not to run to us with each question.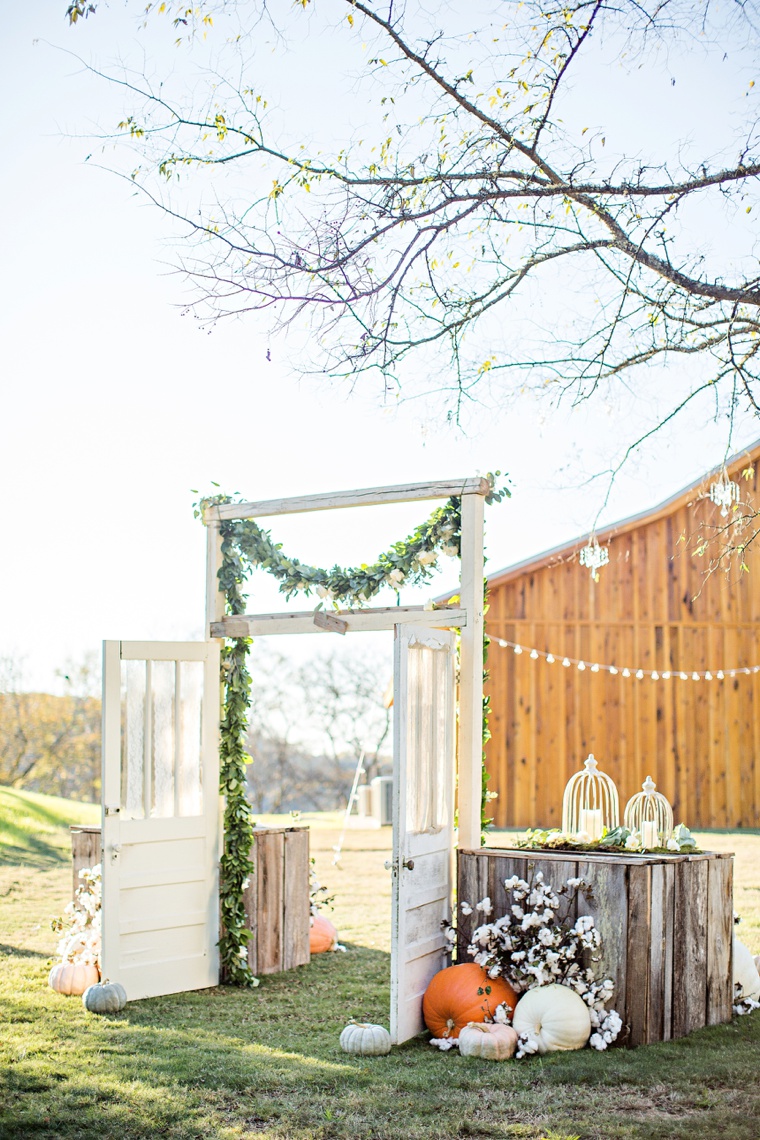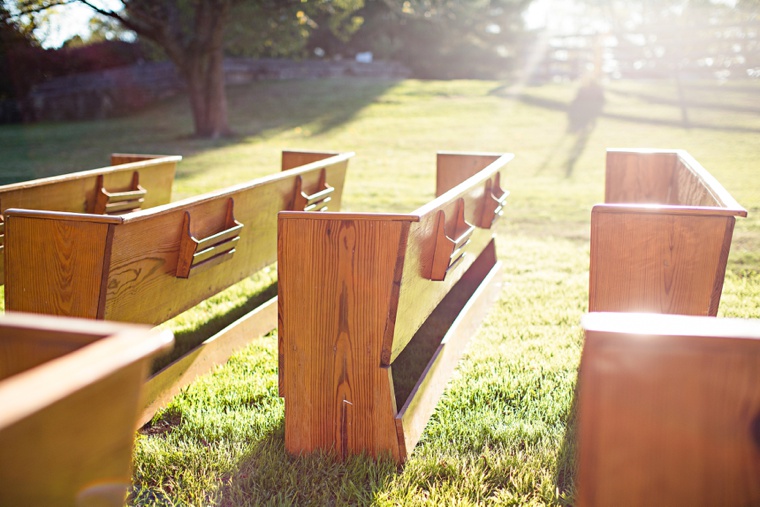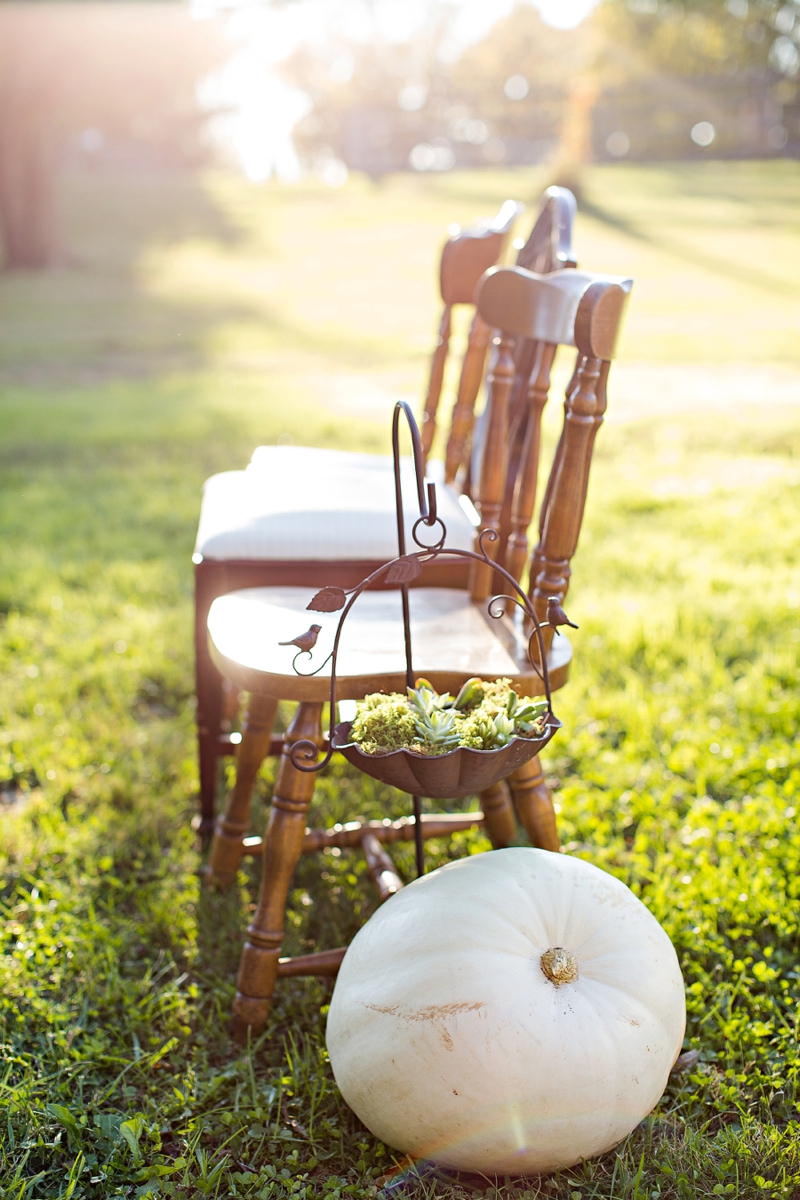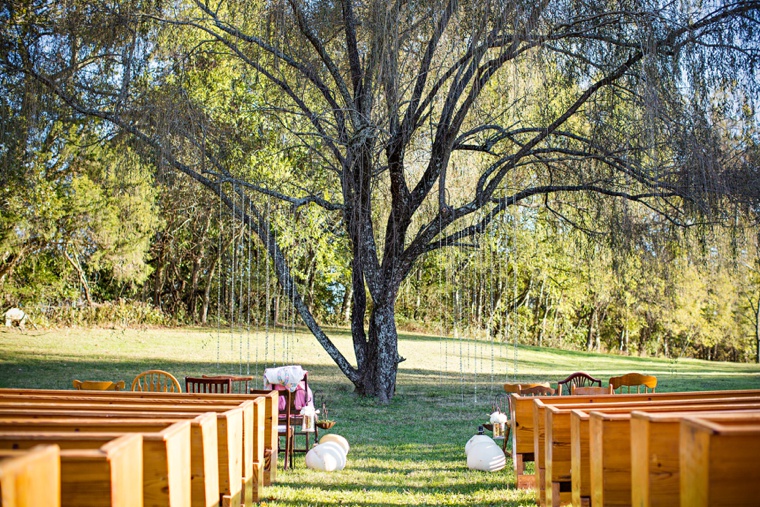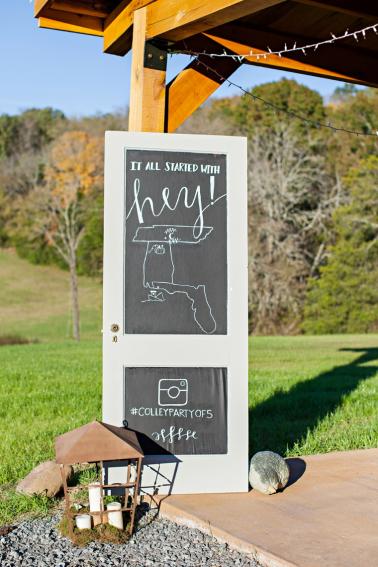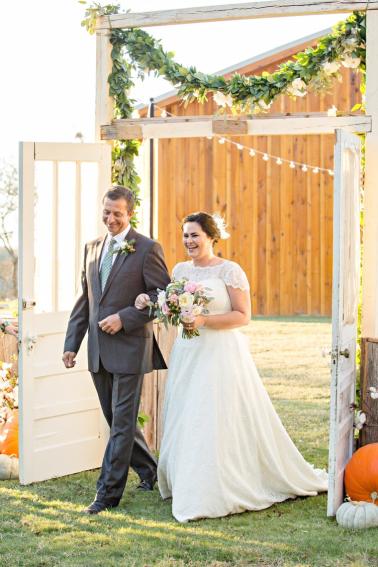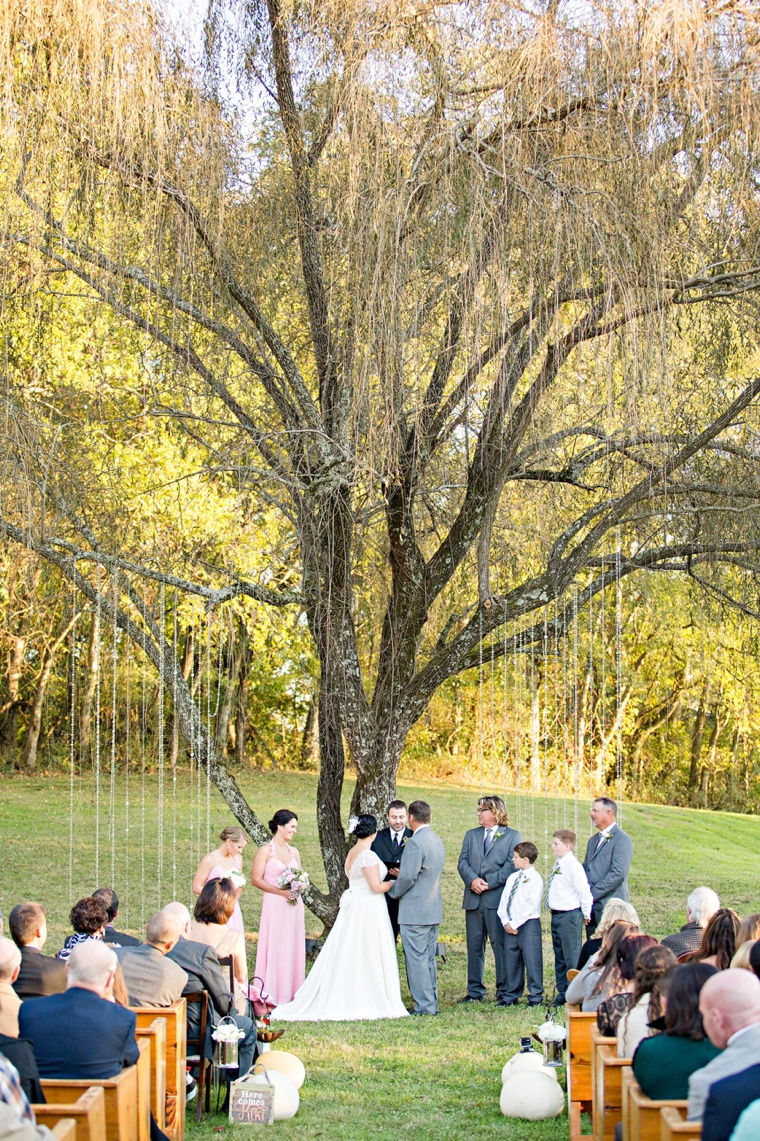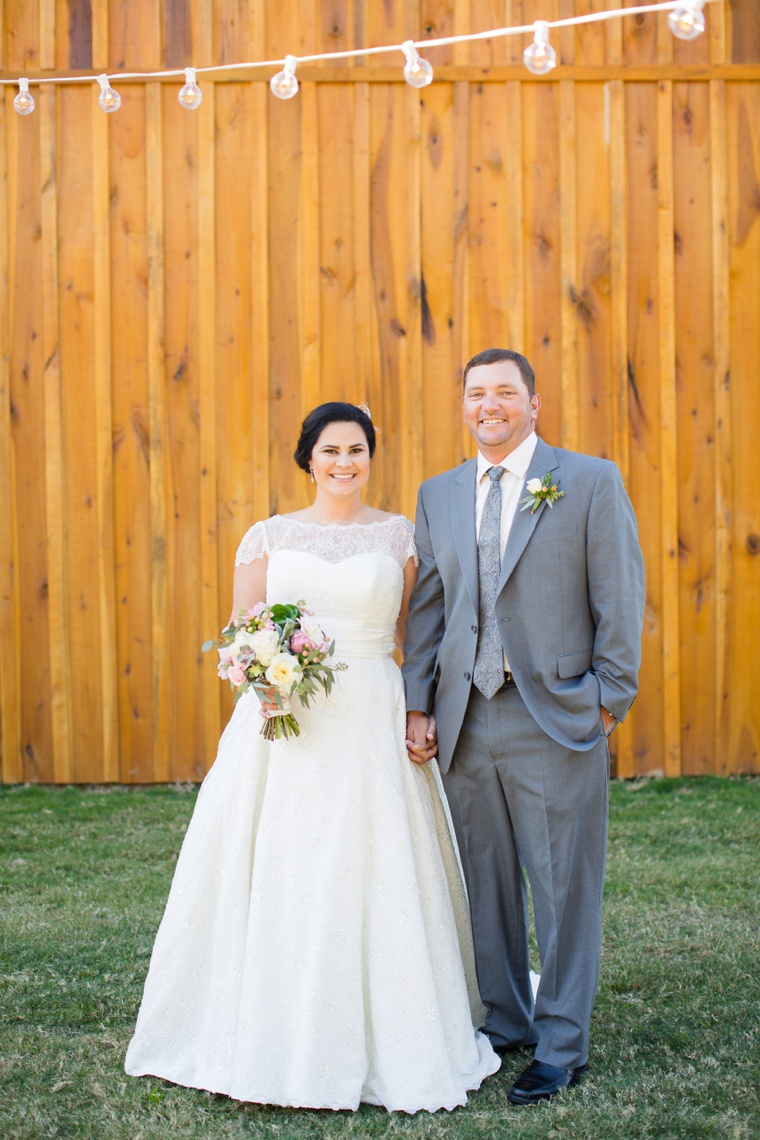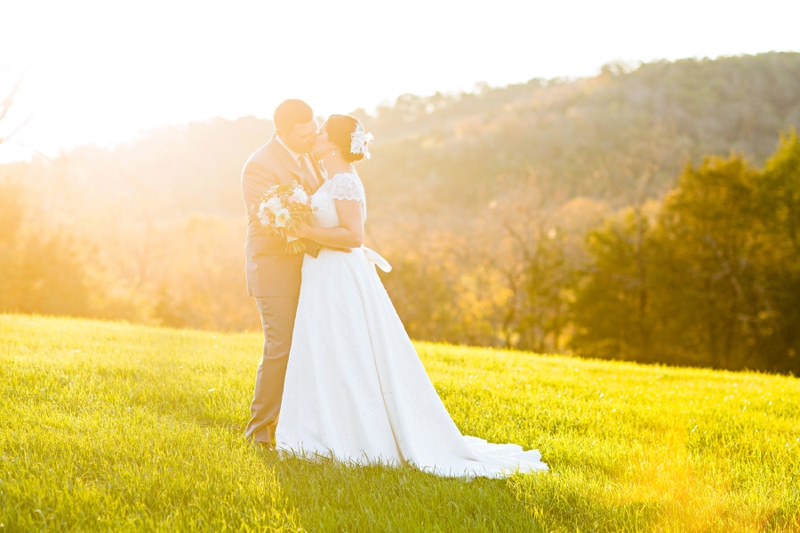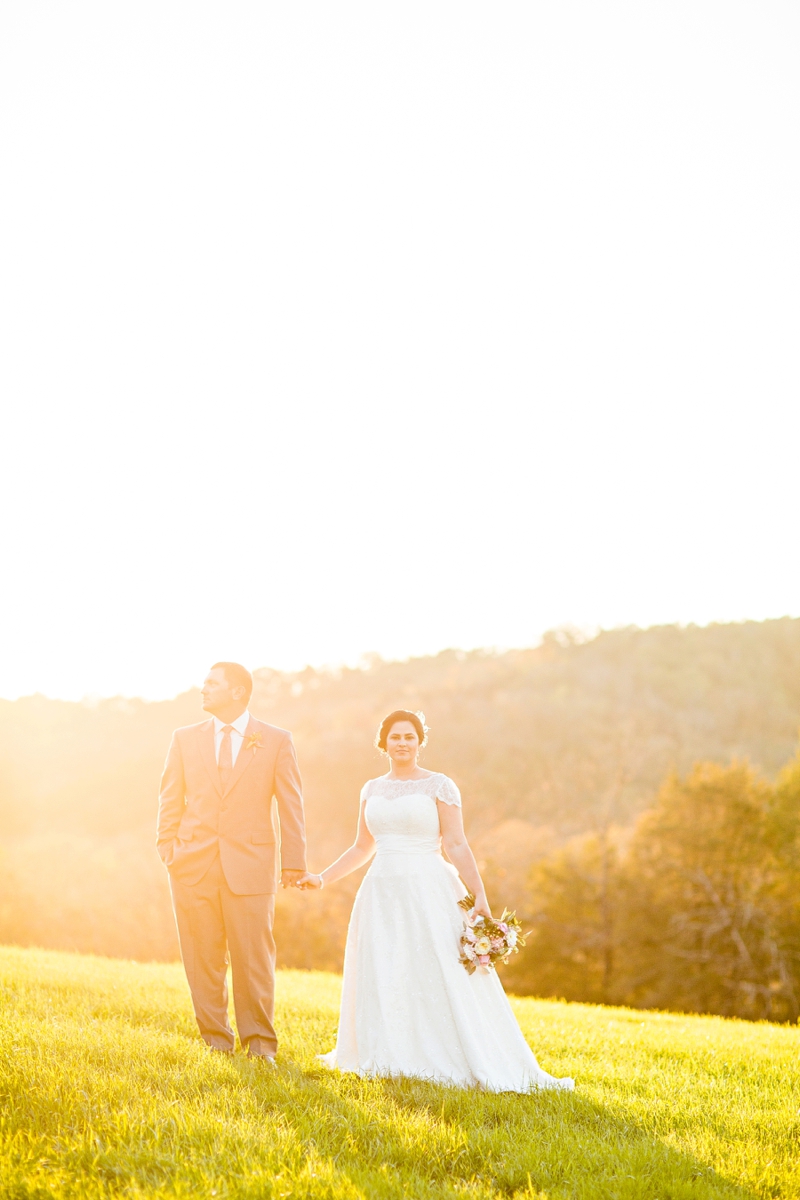 What was your inspiration for your wedding details and/or design?
I have always been a girl that likes bling. So I knew I wanted things to have sparkle, but I wanted it to be in a classy way. I love vintage and I love incorporating things that show our backgrounds and things we like. We were able to include bling, birds, pumpkins, cotton, and flue de lis that represented both of us. Jeff is a boat captain and works on the Gulf Coast so we wanted to incorporate boats, fishing, and his love of Cajun food. I was raised on a farm and wanted to incorporate my love of pumpkins, cotton and the color pink.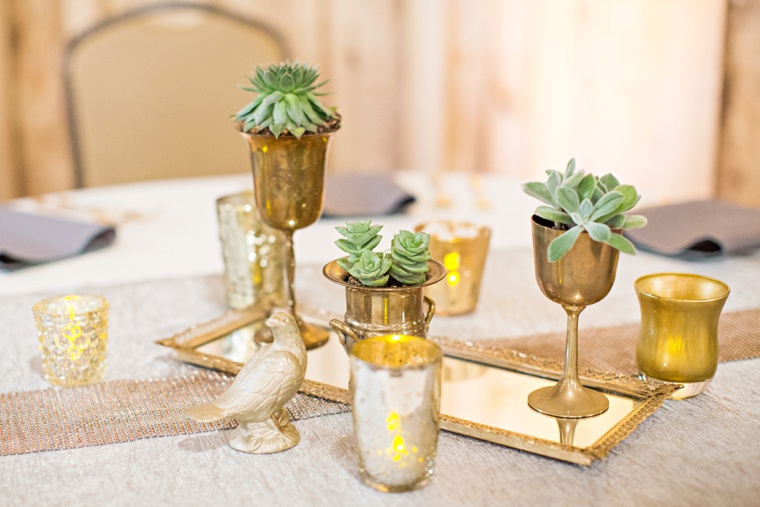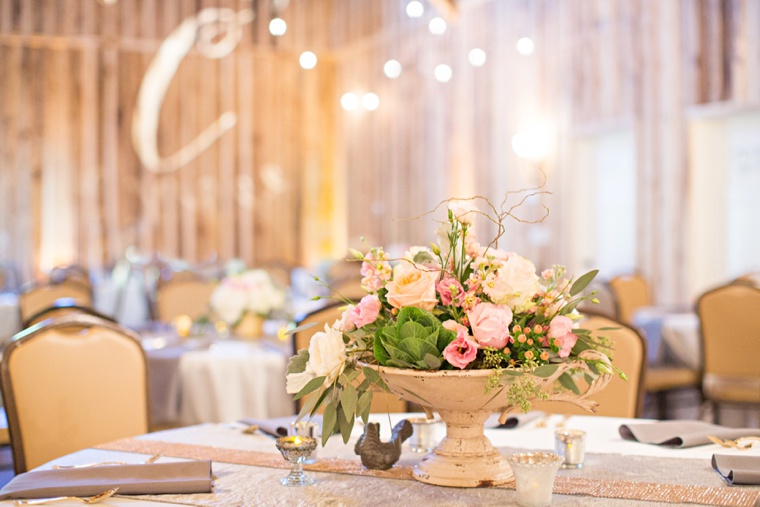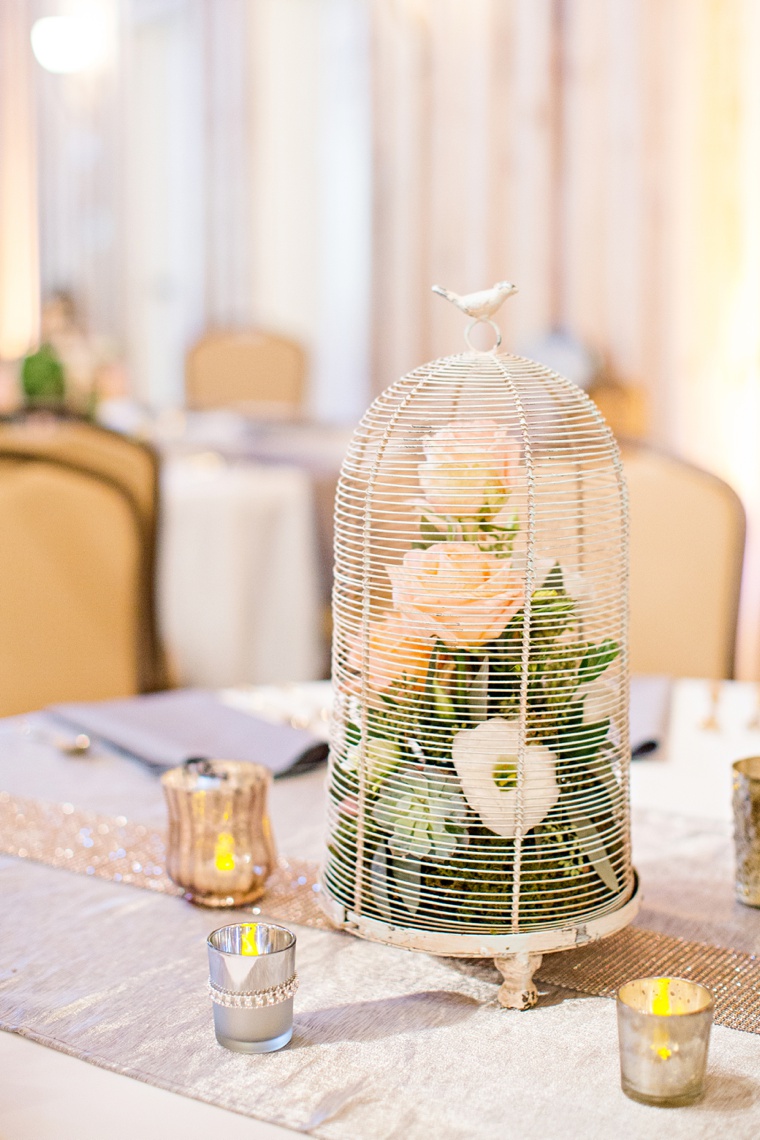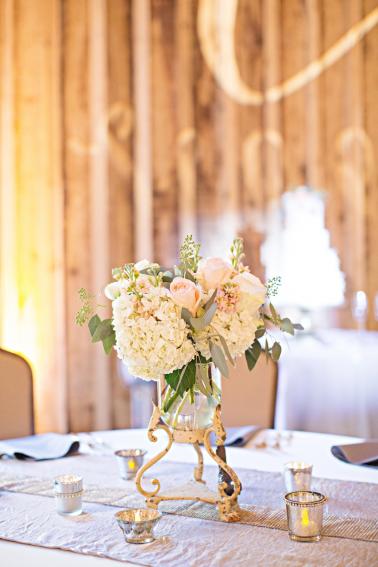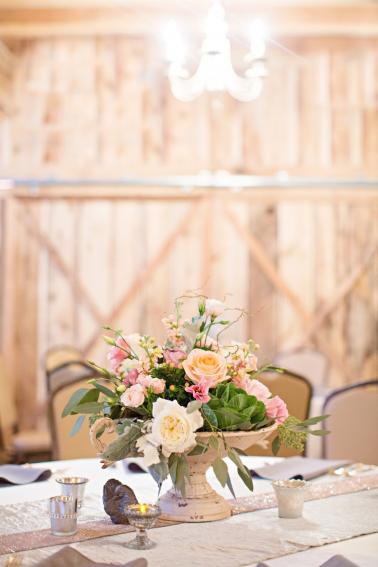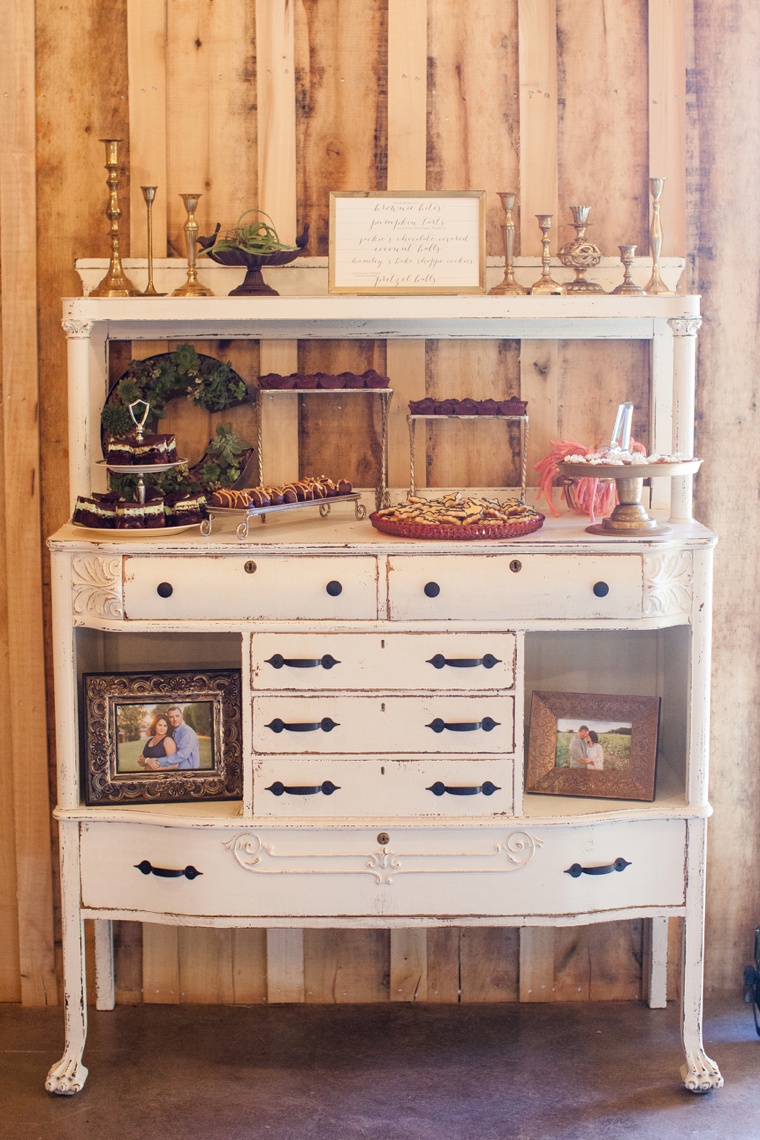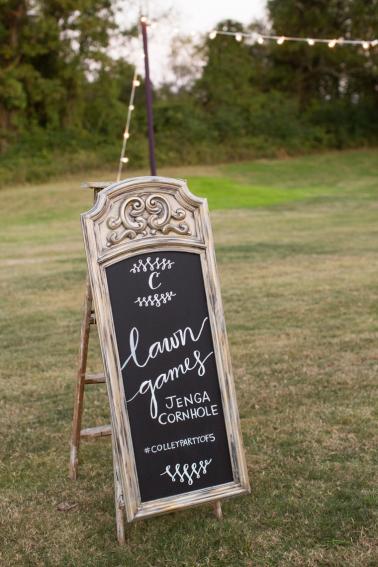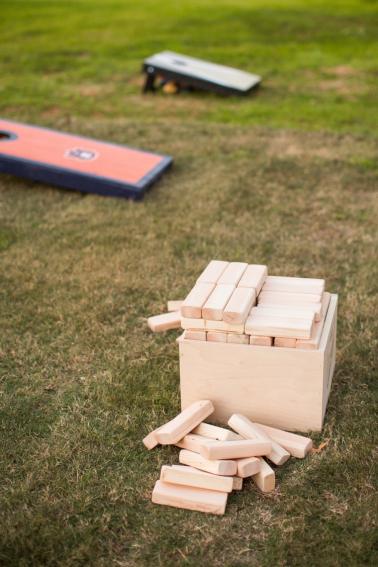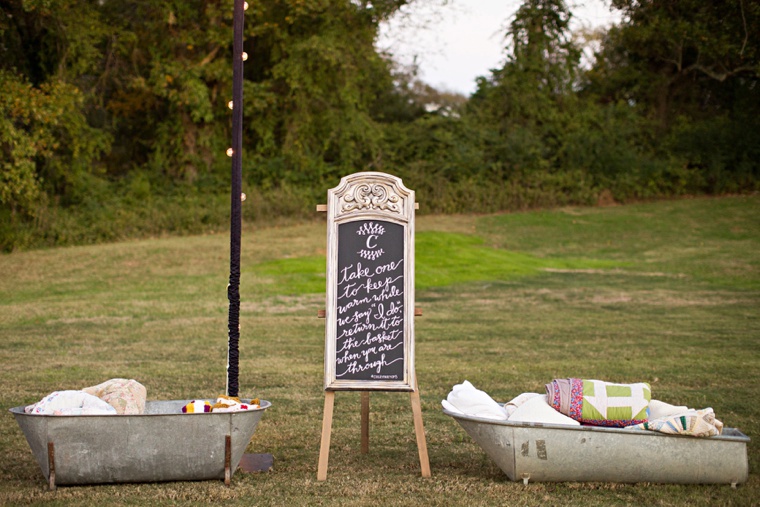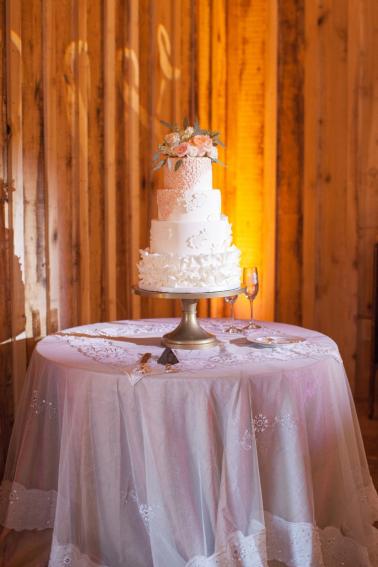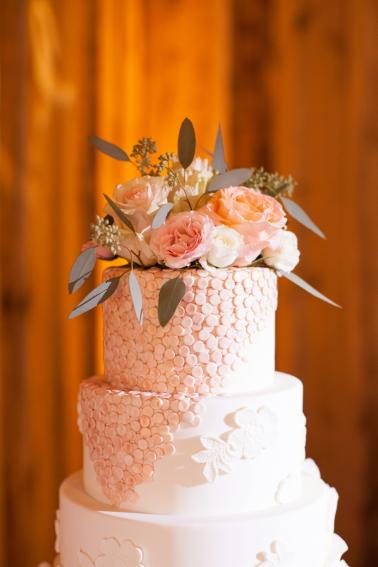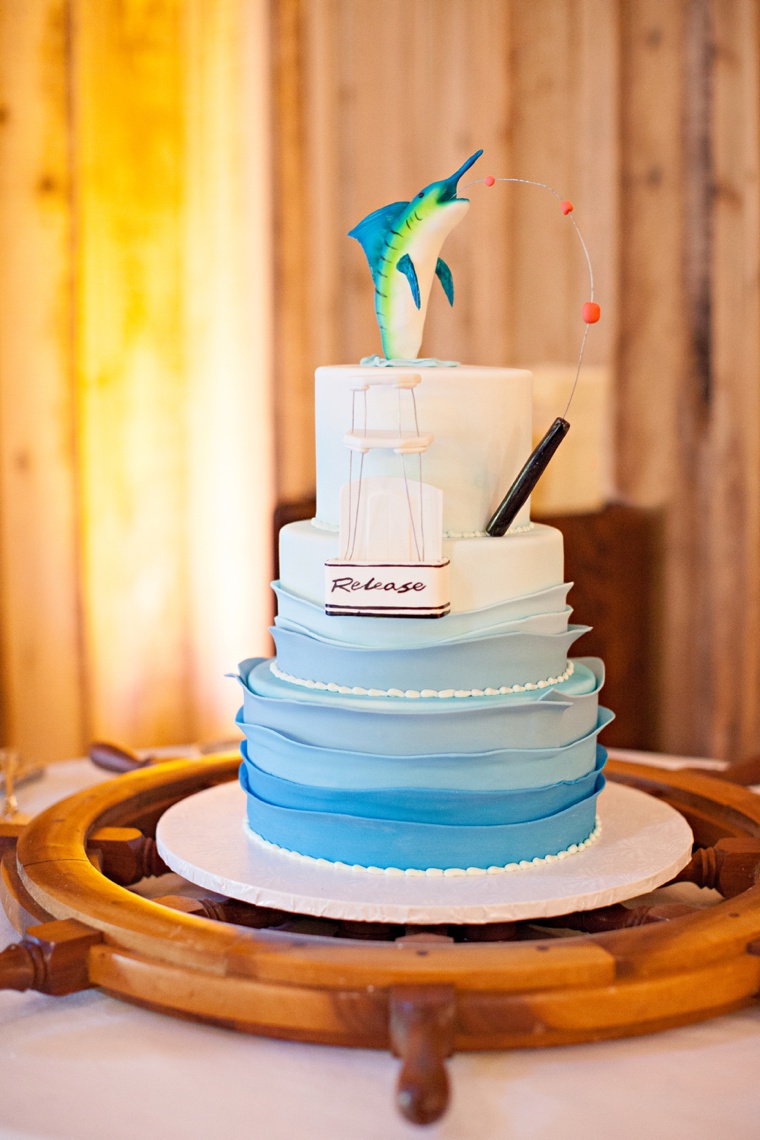 What was your favorite thing about your wedding?
My favorite thing about my wedding was hearing how much fun people had at our wedding. Also seeing my vision come to life. It was perfect and even better than I had hoped!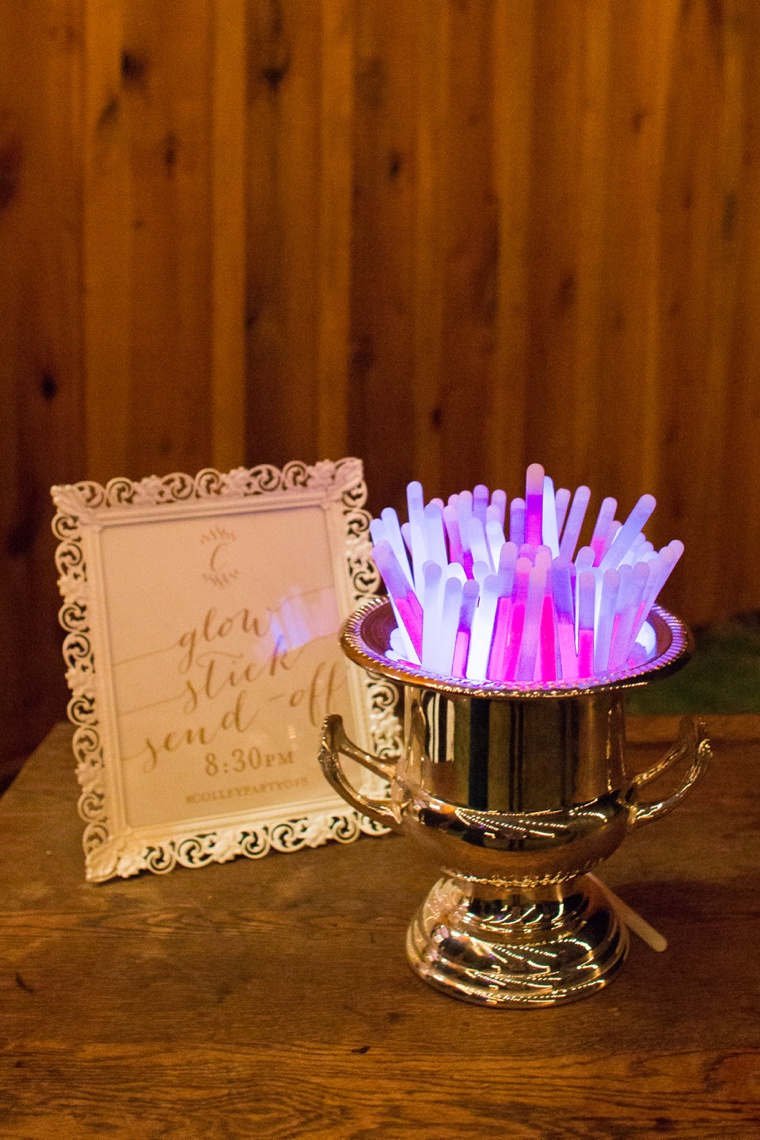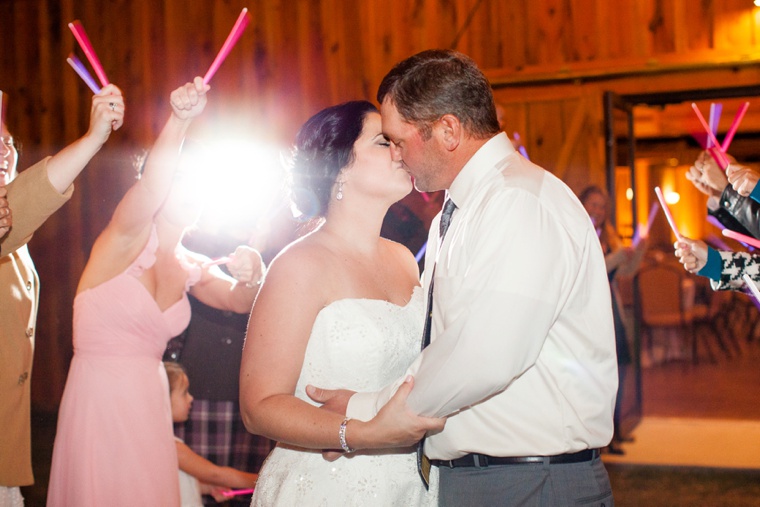 What is your best piece of advice for other brides?
Have fun. Yes the planning is stressful, yes you want to please everyone, yes you need to stick to a budget, but have fun. When working at weddings I've seen so many brides that have been so stressed the day of their wedding and friends that don't remember many details, so enjoy it! Relax! Have fun. Soak up each and every detail! 
Kristen said that she would love to relive her wedding day, and that's our favorite thing to hear… plus, we don't blame her, because it looked amazing!
Vendors who made it all happen…
Photographer:  Erin Lindsey Images // Event Venue: Sacred Stone // Bakery:Hamley Bake Shoppe // Cake Designer: Just Crumbs // DJ: Metropolitan Disc Jockey Service //  Invitation Designer: Salt & Paperie // Caterer: The Chef Next Door // Makeup Artist:The Transformation // Heirlooms and extras: Vintage on Macon // Dress Store: White Dresses//Cinema and Video:Woodnote Media
The following two tabs change content below.
My name is Carly, and I live for love whether it's the love I witness between my family members and friends or the love I have for places and weddings. For these reasons and more, I write about the wedding industry, and I'm an event planner, designer, and floral stylist who will forever be in love with flowers, pink, and bows.