If you've ever hosted a dinner party before, chances are probably pretty good you've Googled it… how to set a table. (I know I have!) Believe it or not, I have seen a good handful of tables at weddings that have NOT been set correctly, but lucky for us, Becca + Jessie of Modern Vintage Events are giving us the expert rundown today!
How To Set A Table
---
Knowing how to set a table can be confusing if you haven't brushed up on your etiquette lately.  Where does all that glassware go? What about the flatware?  Don't worry, setting a table at your wedding isn't as complicated as you would think.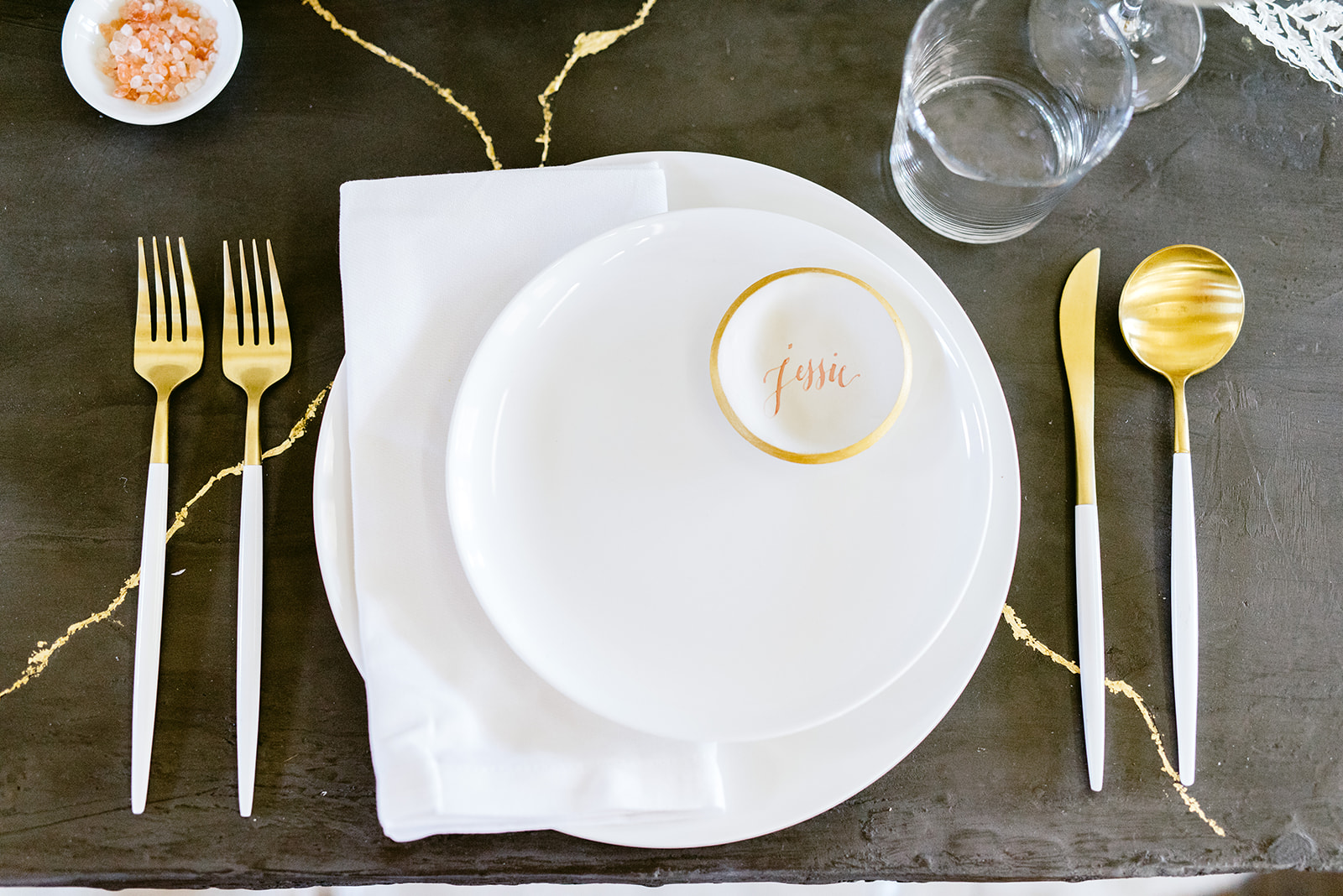 Some of the things you might need to set your tables are:
Dinner Knife
Spoon
Salad + Dinner Fork
Dessert Fork
Bread and Butter Plate and Knife
Water Glass
Wine Glass (you may choose red, white or universal)
Champagne Flute
Salad Plate + Dinner Plate
Charger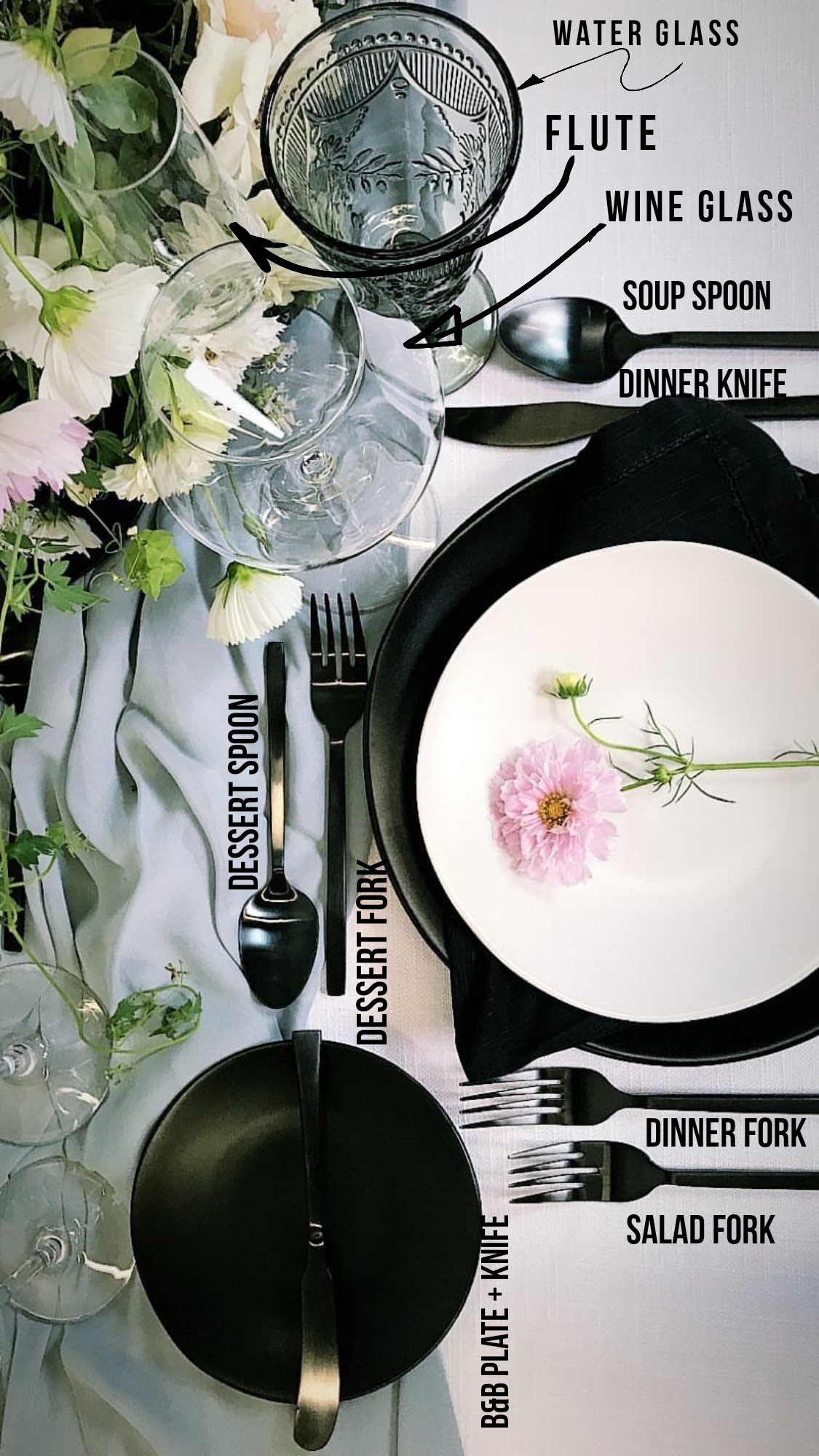 There are variations depending on just how formal your table is set. For a typical wedding you may choose to use only a salad and dinner fork and dinner knife for flatware. Traditionally, the dessert fork is not set on the table if the cake is not being served to the tables.
Adding a water glass with preset water to your table is a nice touch for your guests so that they have something to drink upon sitting down. (Especially if they are in the heat!) If you are planning to serve wine or champagne at the tables you will need to set those glasses on the table as well. If not, this glassware can just be at the bar.
Helpful Table Setting Hints
The spoon and the knife go to the right of the plate with the knife facing into the plate. (A way to remember this is that spoon and knife have five letters and so does right.)
The forks go on the left. (You can remember this because fork and left both have four letters!)
The dessert fork or spoon goes above the plate. If you have both, the spoon faces the bread and butter plate and the fork faces the glassware.
The water glass goes right above the knife. Taller glasses go behind the shorter ones.

Do you Need all of That Stuff on Your Table?
Some tables are more complicated than others. This largely depends on how formal or complicated your meal is. If you are serving barbecue you may not want to spring for the most formal place setting but if you have a three course seated dinner you will want to make sure you have the proper flatware and glassware for each course.  Lean on your wedding planner, caterer and rental company to help you determine what you need.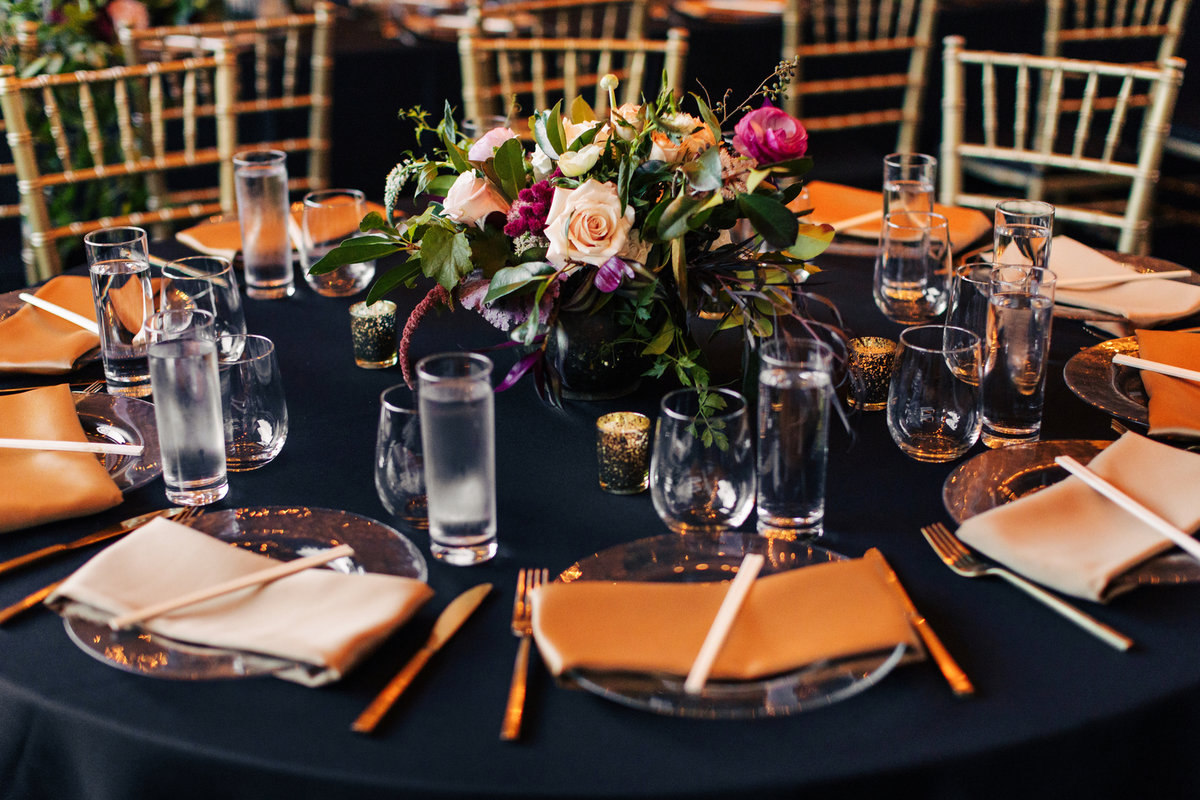 Don't stress too much about your table and set it to match the formality of your wedding.  A properly set table is pretty with or without all the bells and whistles and your grandmother will be impressed!
Check out more of our on tips on Planning + Prosecco!
xoxo Jessie + Becca, Modern Vintage Events
The following two tabs change content below.
Latest posts by Modern Vintage Events (see all)