I'm convinced the South is home to some of the most beautiful venues, especially when part of the wedding occurs outside. From the trees to the beautiful Southern light, every moment is simply exquisite! Today's beautiful fall inspired Florida wedding has all of these elements in spades.
From the beginning, Alex knew she wanted to mix together rustic and classic styles. When she and Corey were welcomed to Lange Farm, they knew they had found their dream space. Their ceremony was held outside, and everyone moved inside for the reception – the perfect mix for June in Dade City, Florida! A palette of navy, coral, white, and hints of gold was a wonderful choice. The Wedding Paper Divas stationery reminds me of classic Kate Spade style, bridesmaids wore long navy gowns, Alex's Flora Tampa bouquet featured coral charm peonies (my favorite!), and coral rose petals lined the head table.
It's safe to say the best way to celebrate Friday is by taking a peek at every last image captured by Kristen Marie Photography!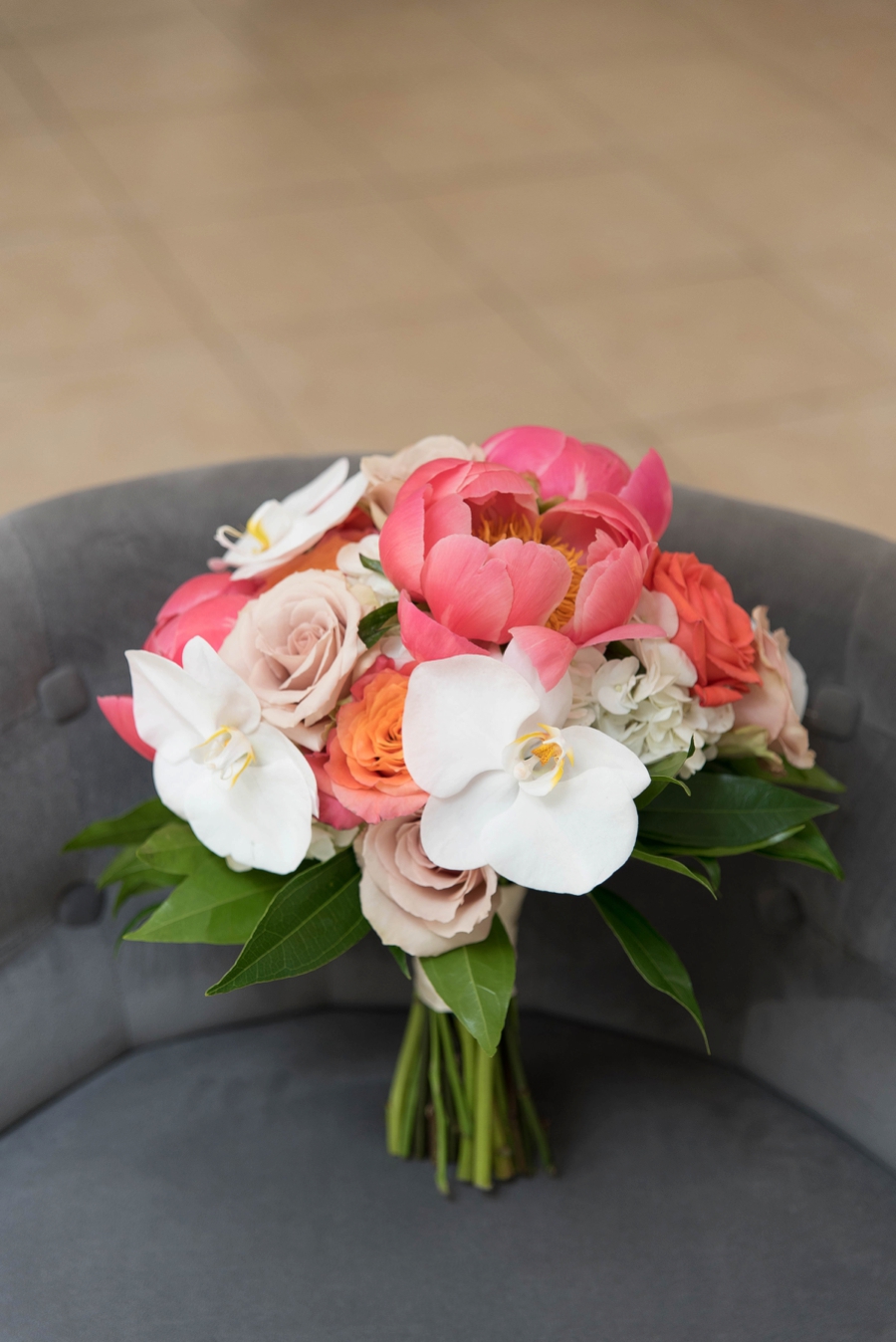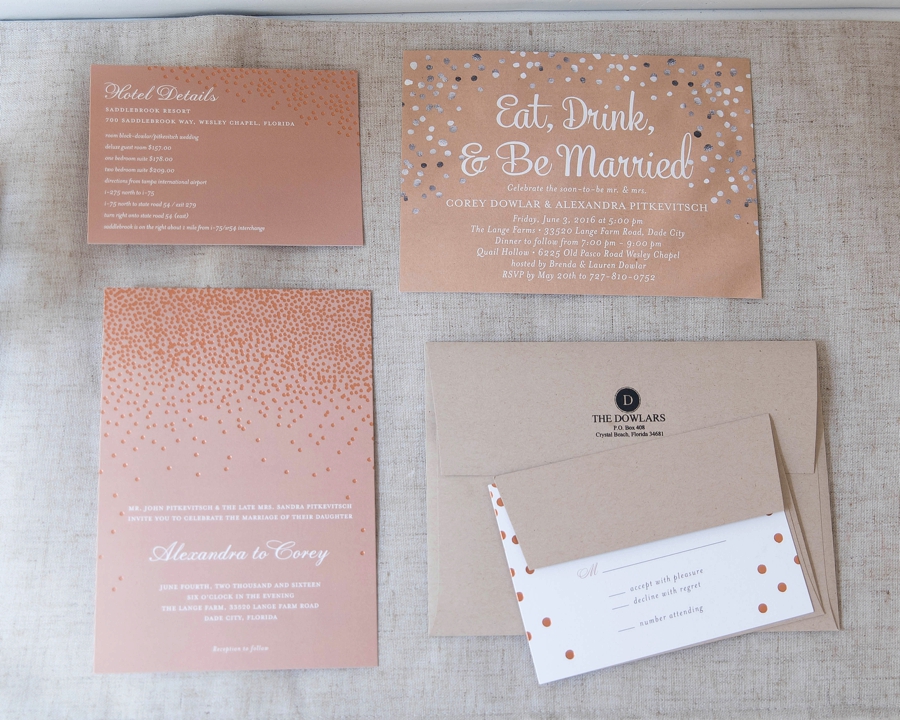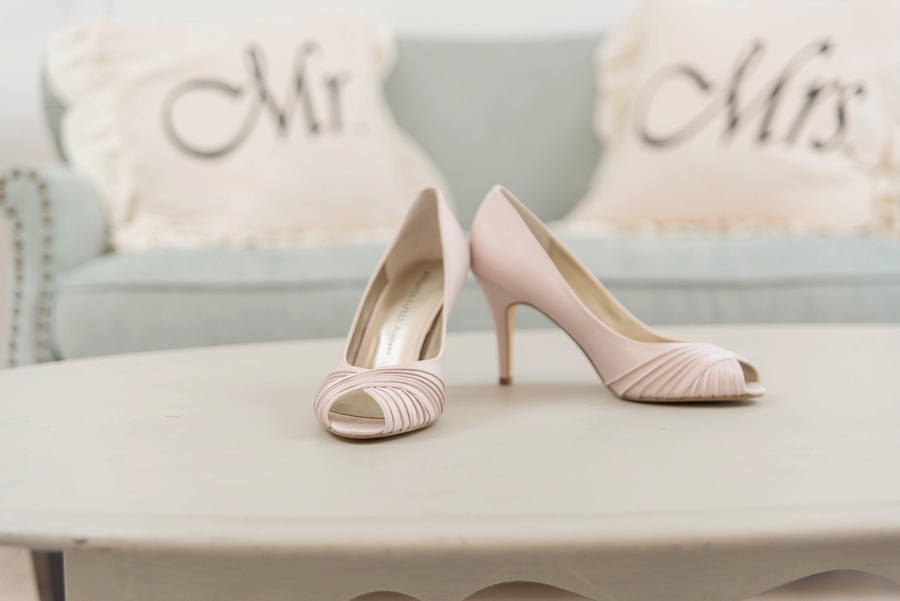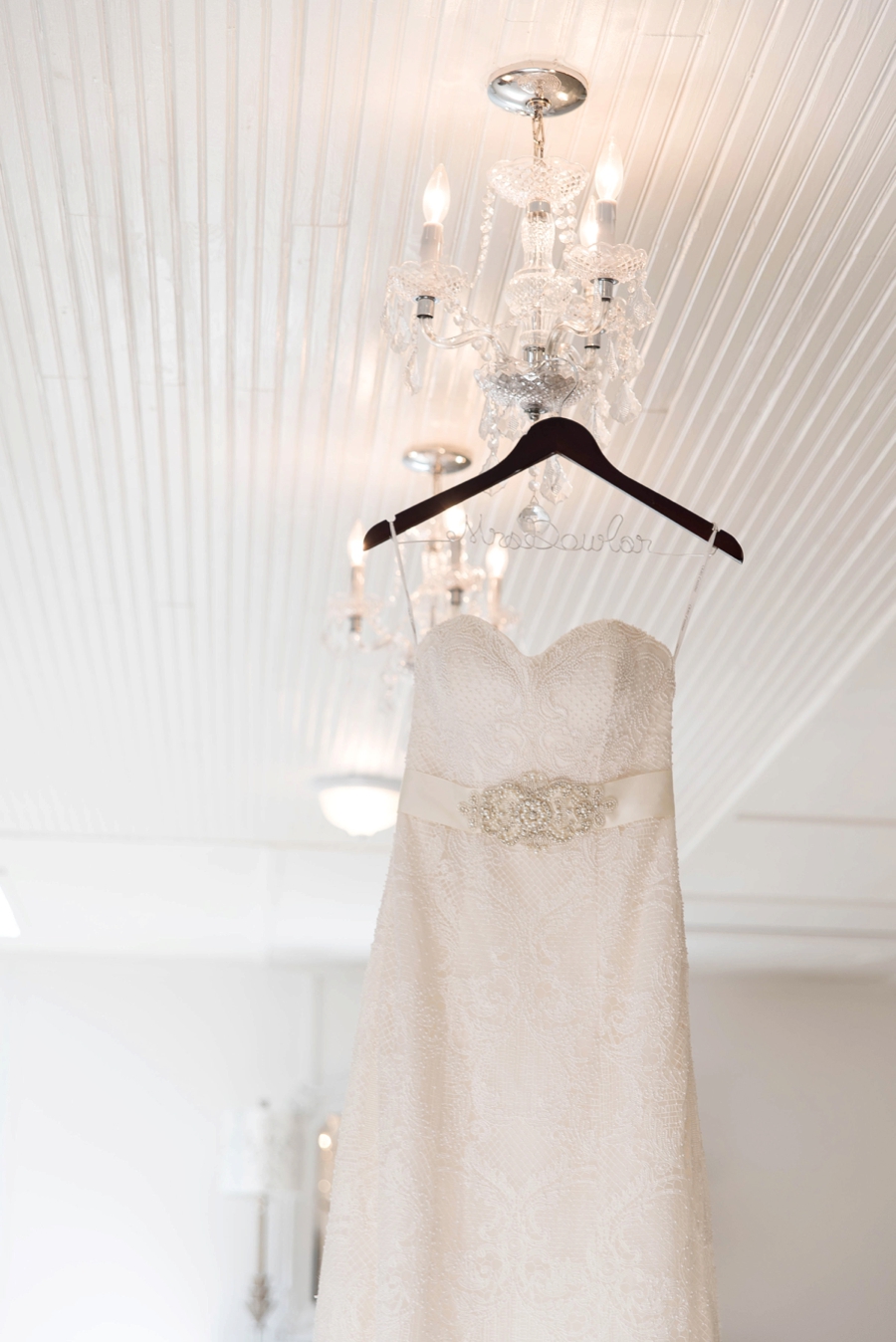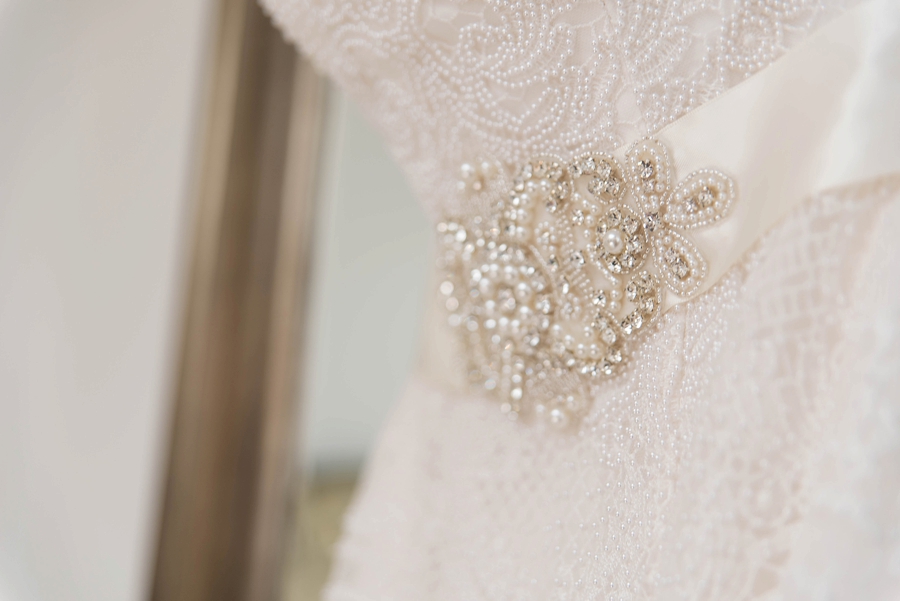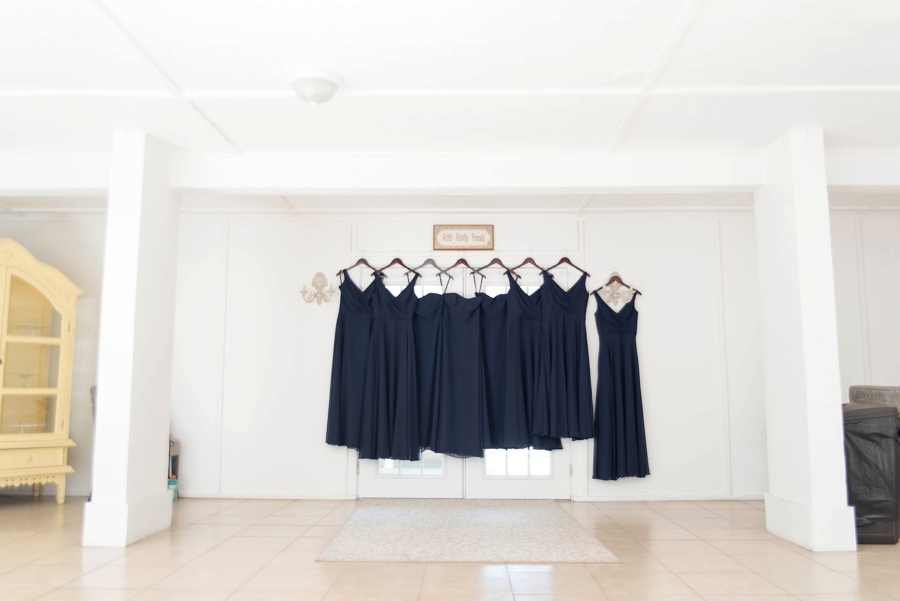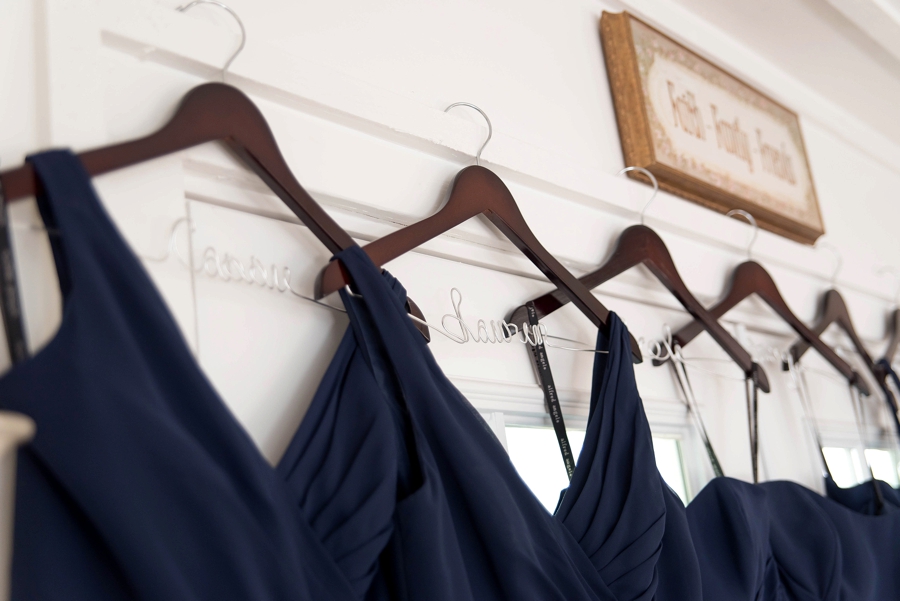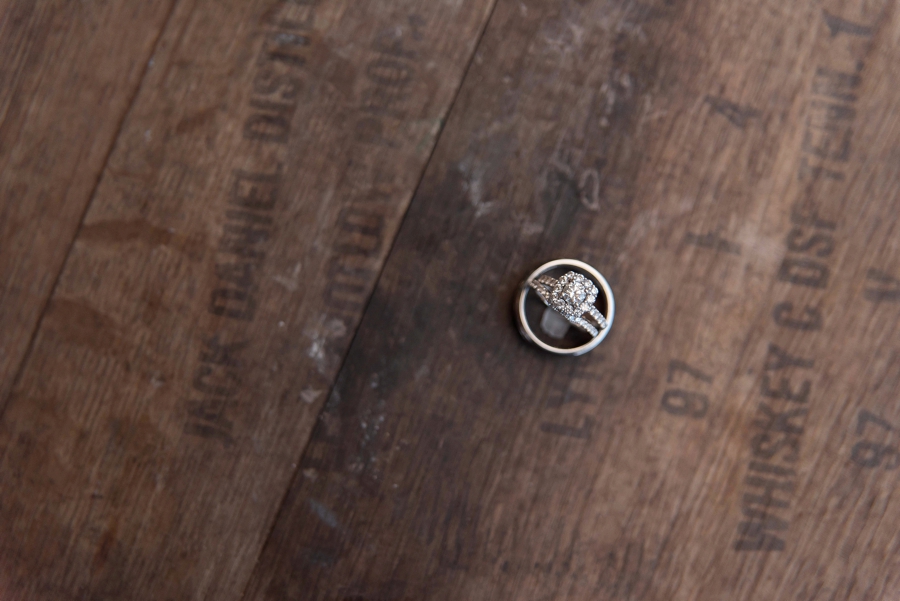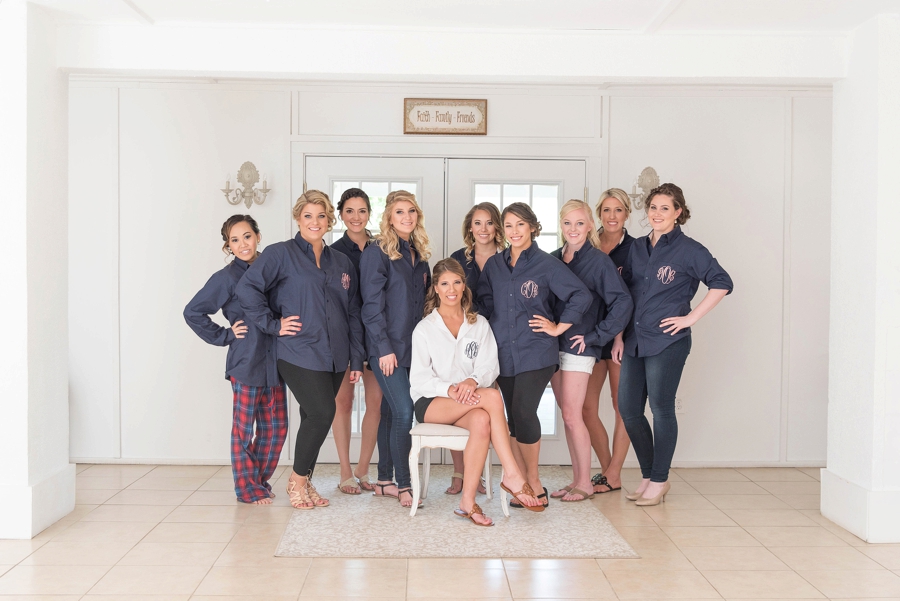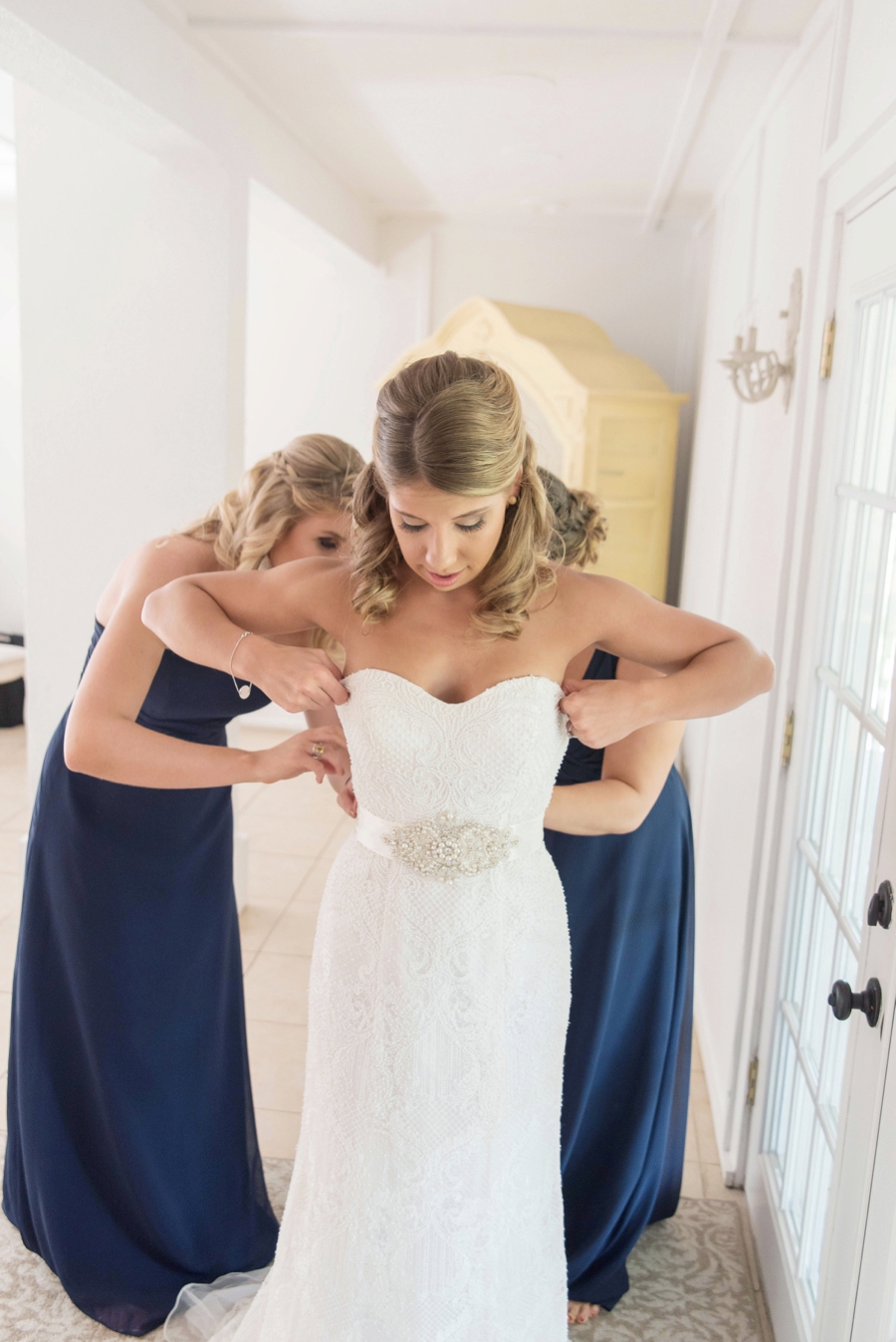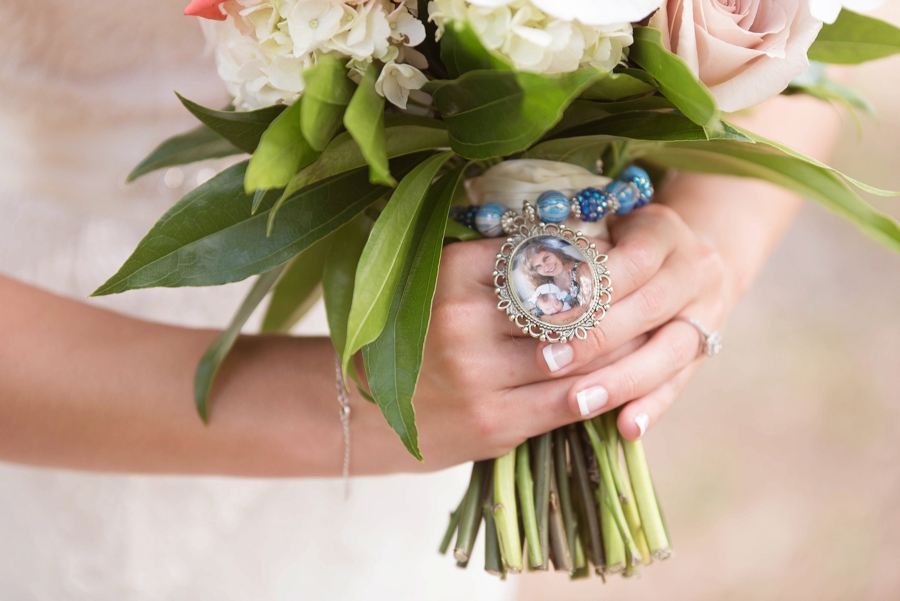 What (or who) helped you most in your planning process and/or on your wedding day?
On my actual wedding day our planner, Becky took over. She was wonderful, and I didn't have to worry about a thing. At first I was nervous to let go but she assured me everything would be okay, and of course it was. She worked with all of our venders and made sure everything was perfect! We did a first look so we looked at the reception area prior to the ceremony and it was beautiful and better then we could have imagined.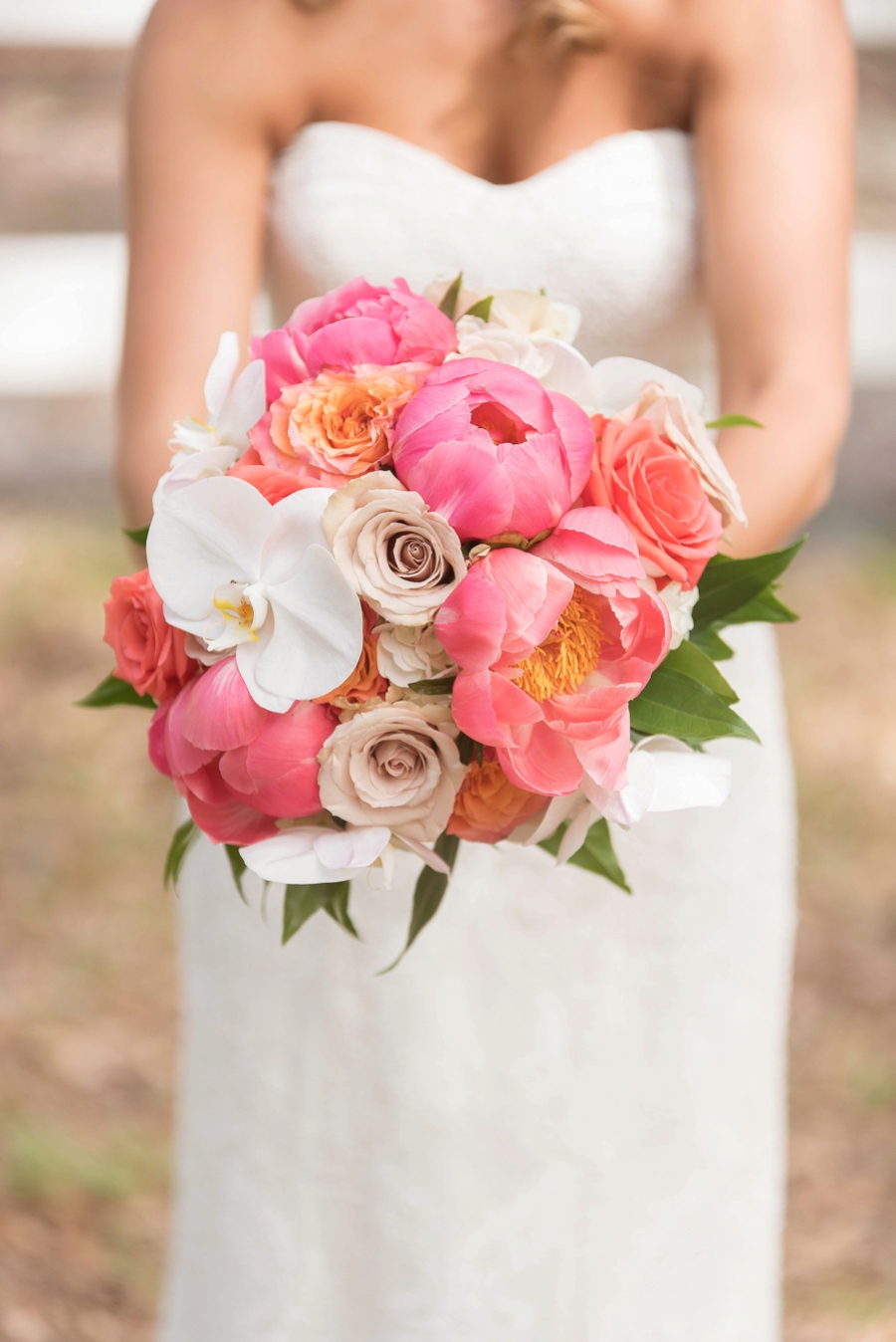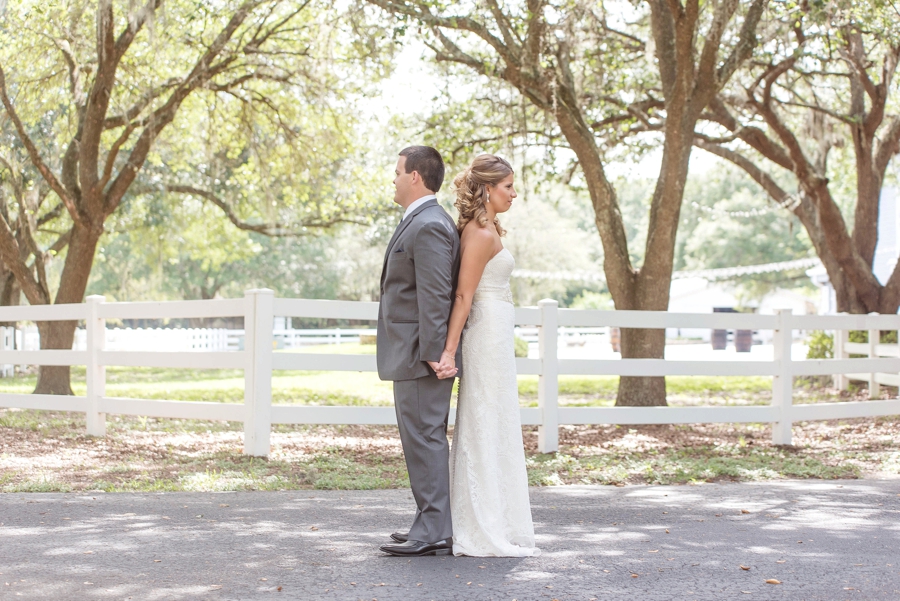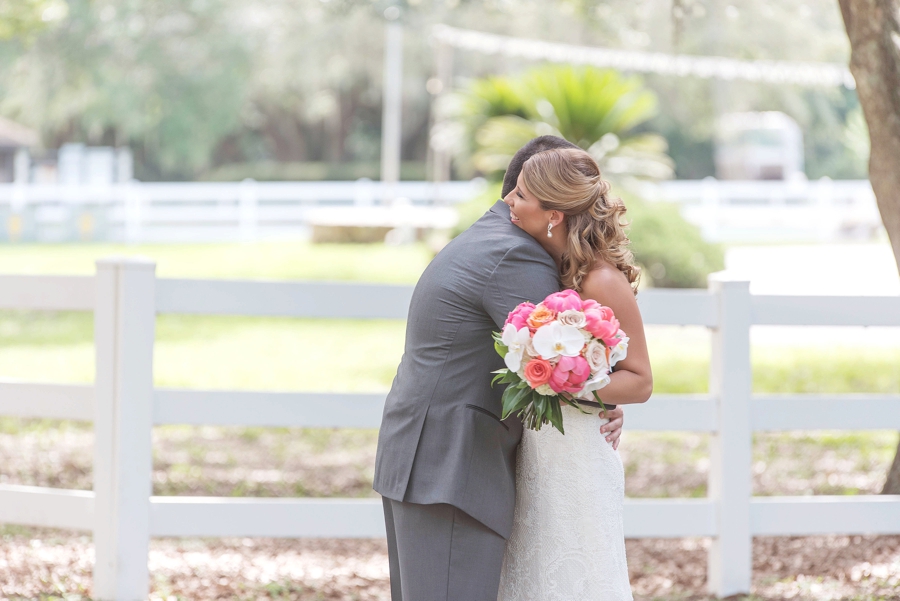 What was the most important thing to you when deciding who to work with for your wedding?
 The most important thing for us was how the vendor made us feel when we meet/spoke with them for the first time. If they made us feel comfortable and valued. After that we looked up their reviews online too just to see what other brides had experienced. All of vendors were great, and we would recommend them to others!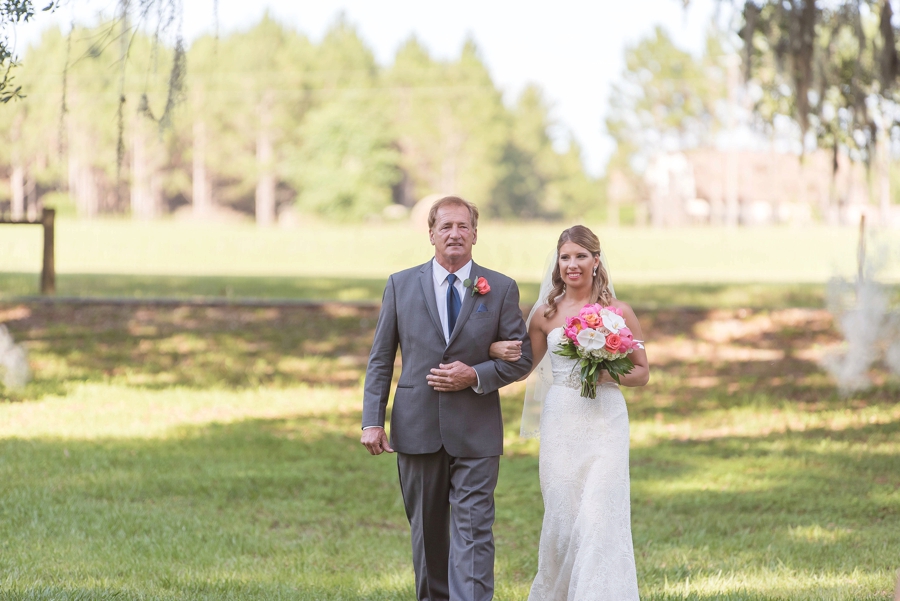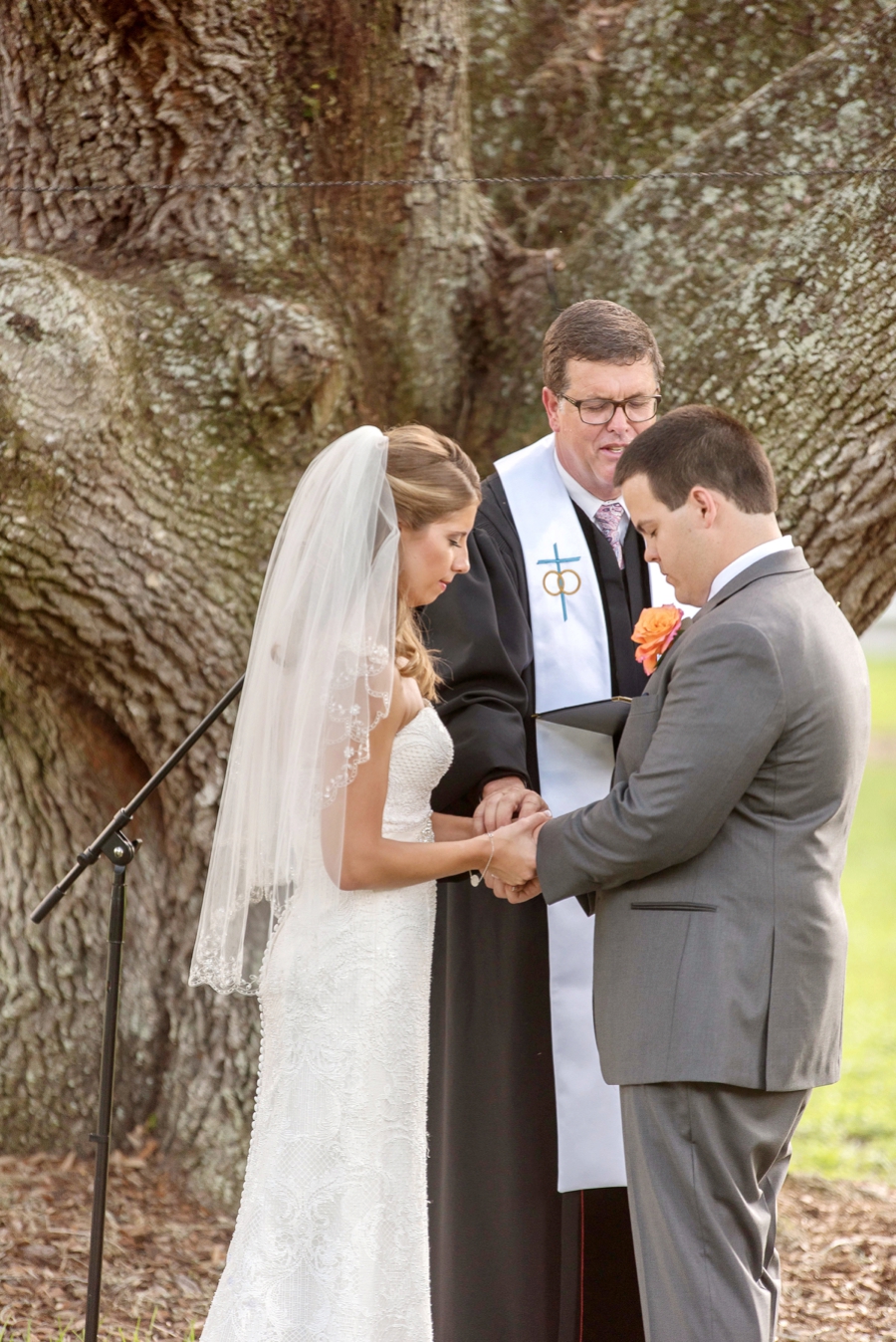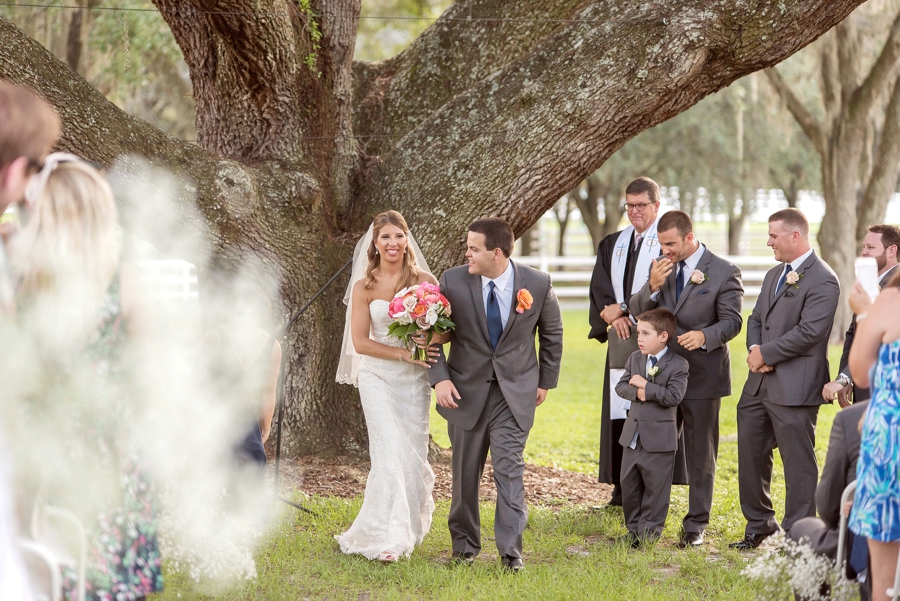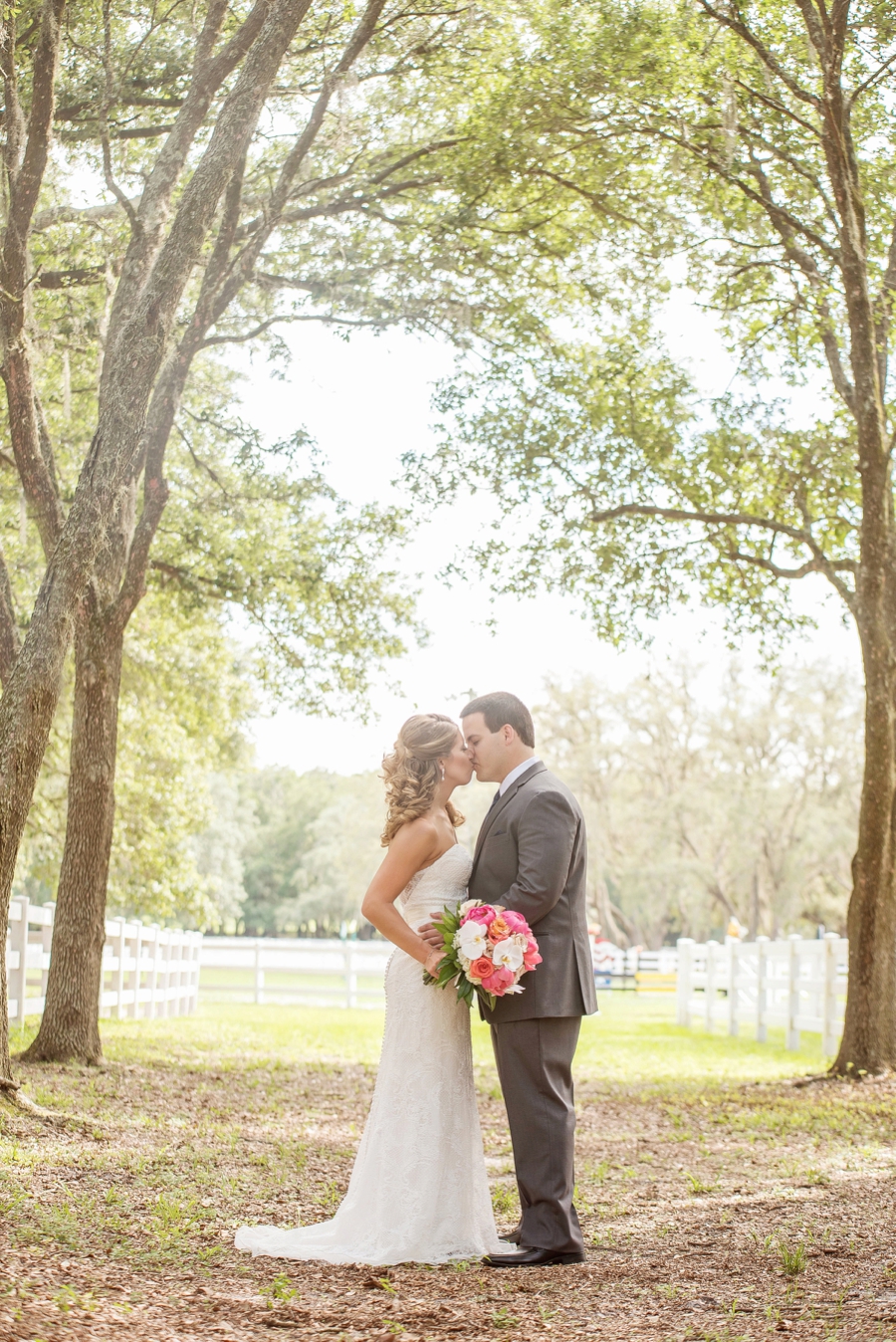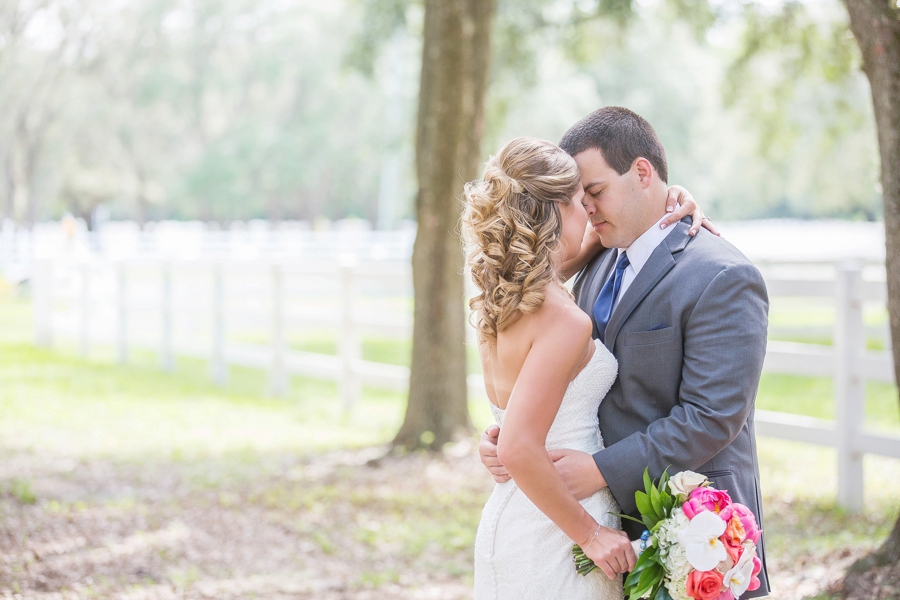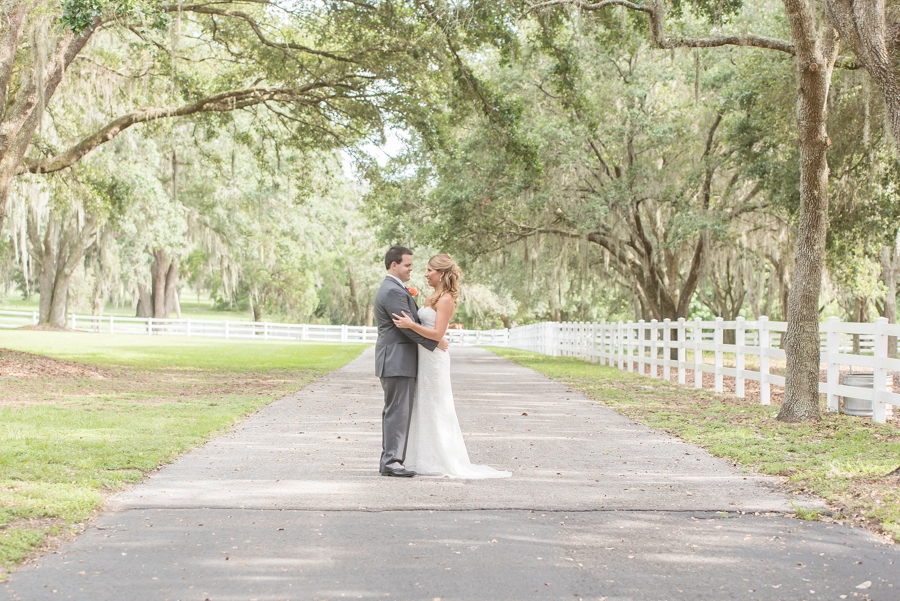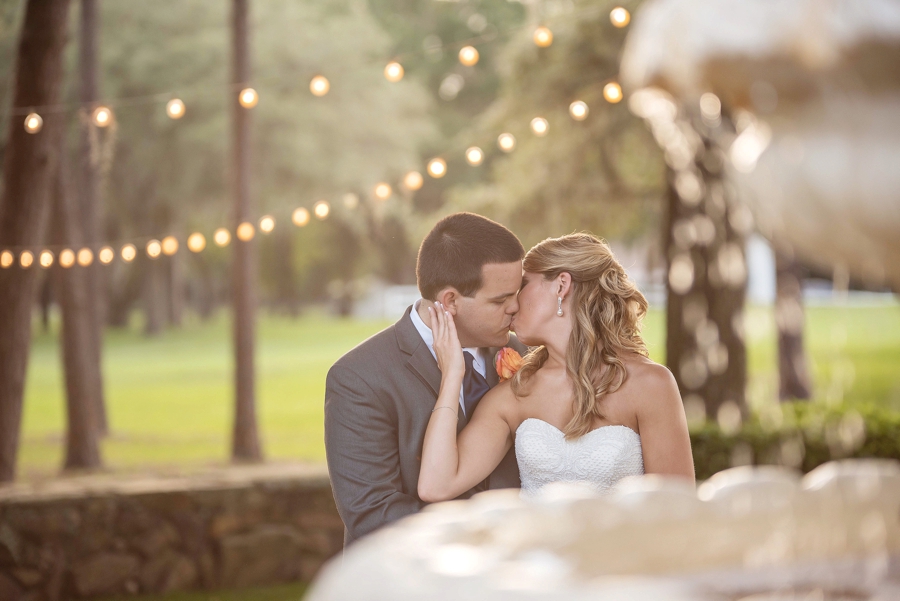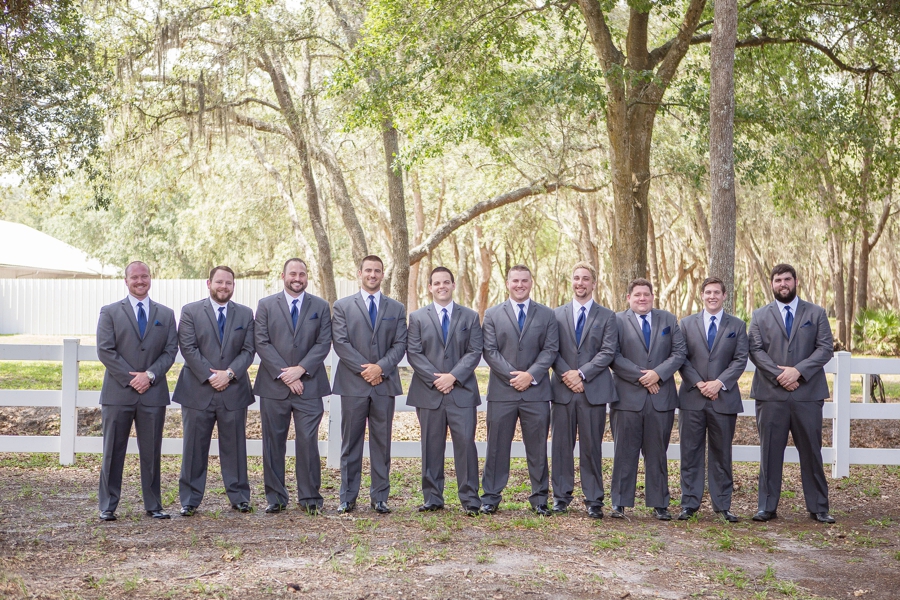 What was your inspiration for your wedding details and/or design?
I wanted a very rustic look, but I still wanted it to be classy and traditional. I had inspiration from both sides, and wanted to find a happy medium. I think with the help of Pinterest and Becky we were able to accomplish that! I knew what I wanted I just needed to put all the pieces together.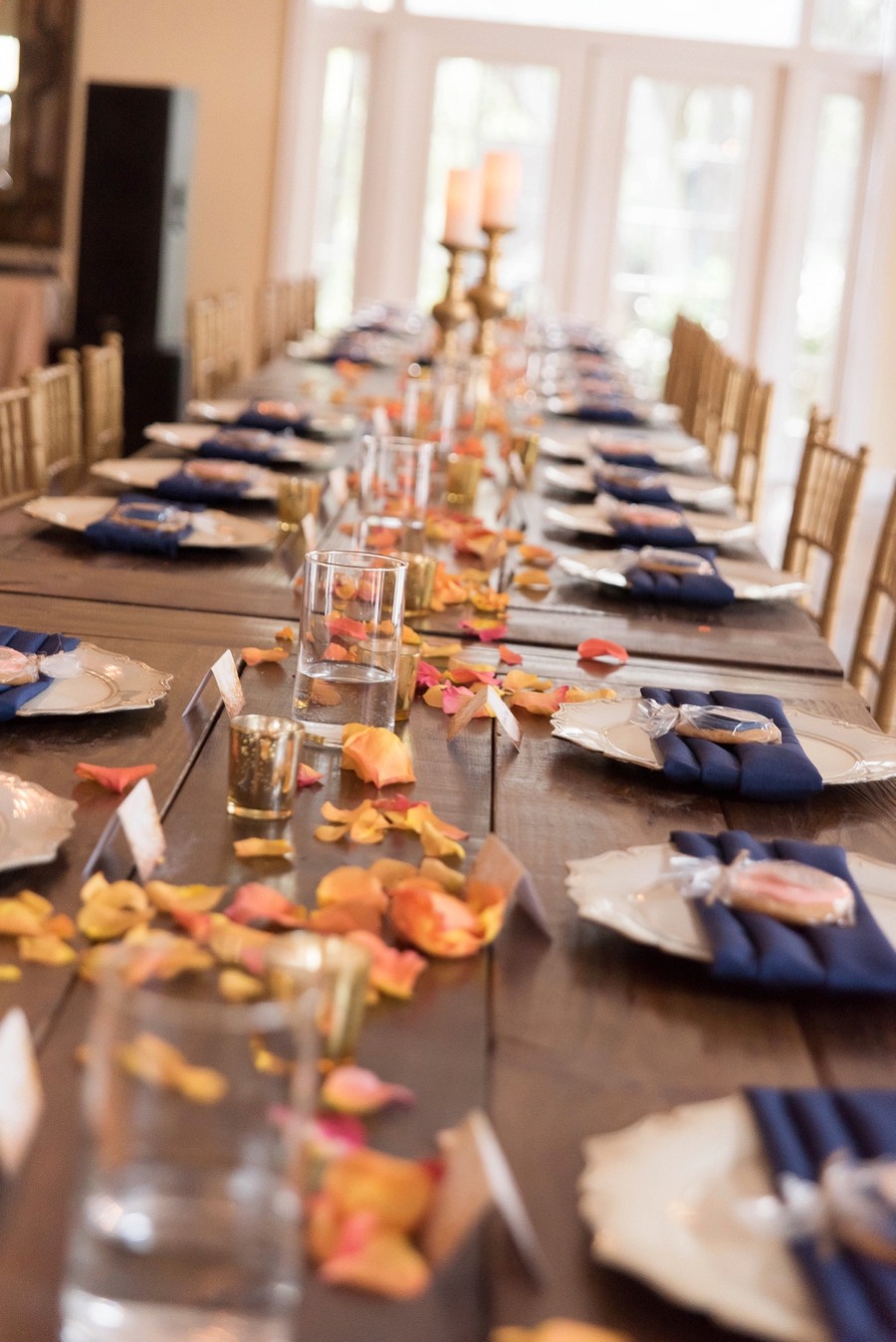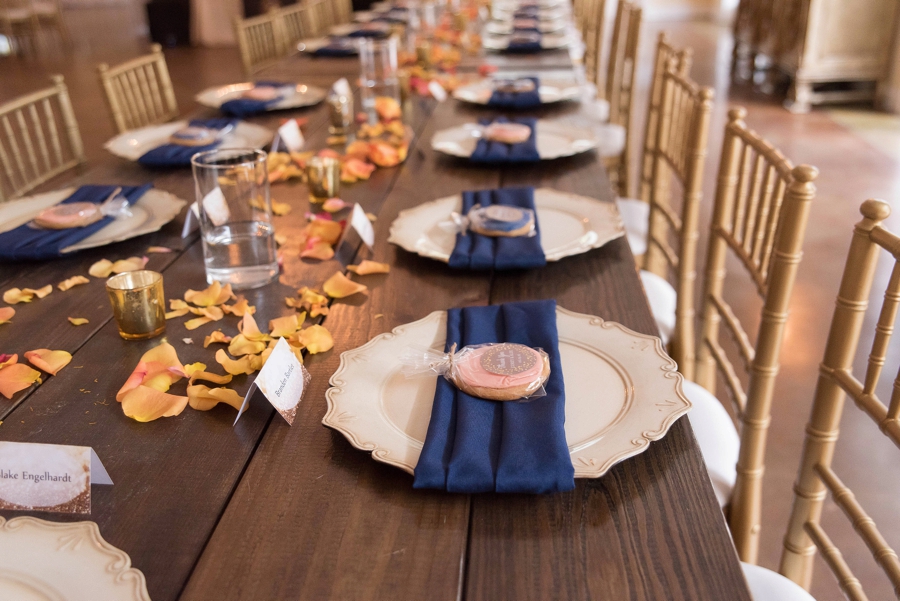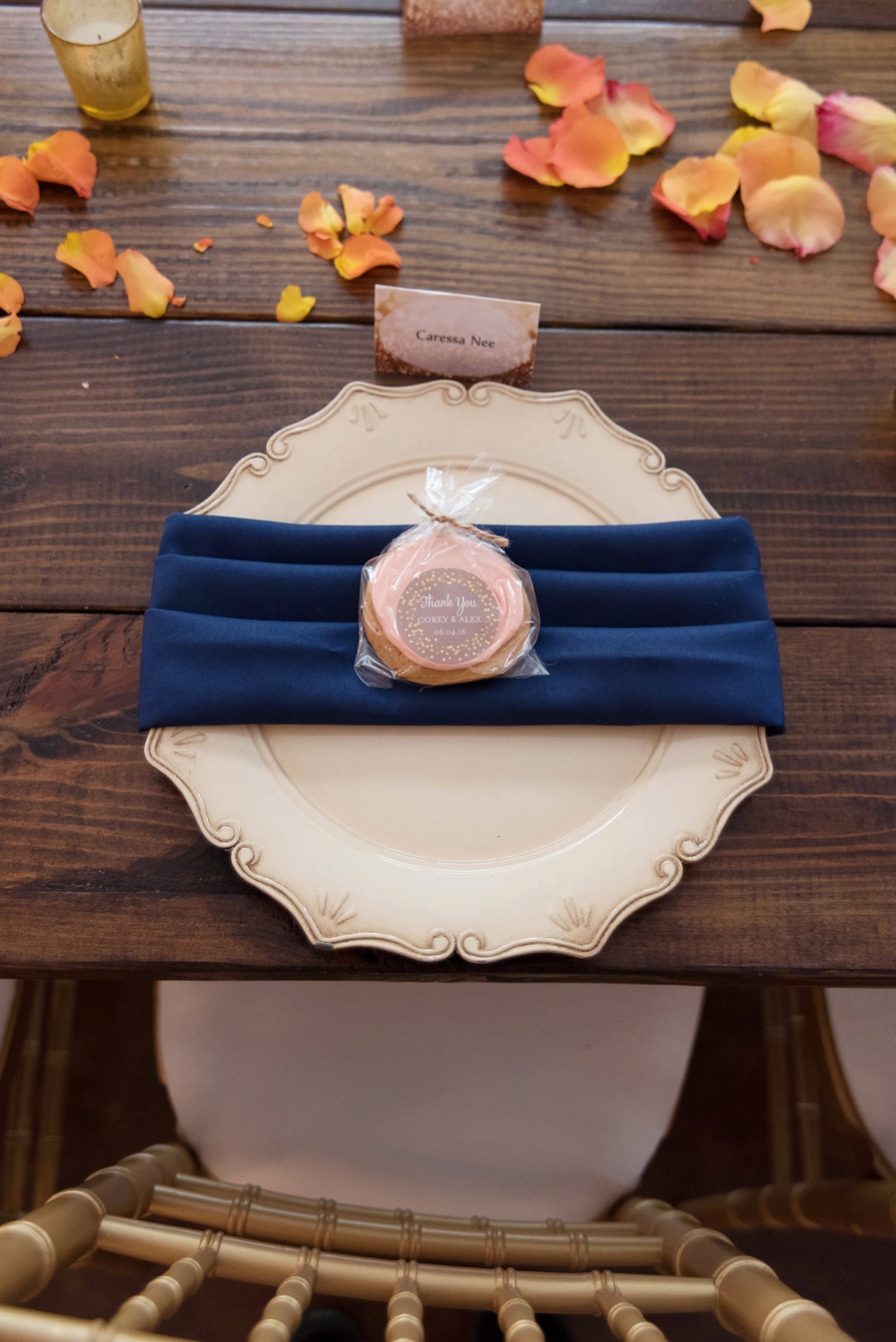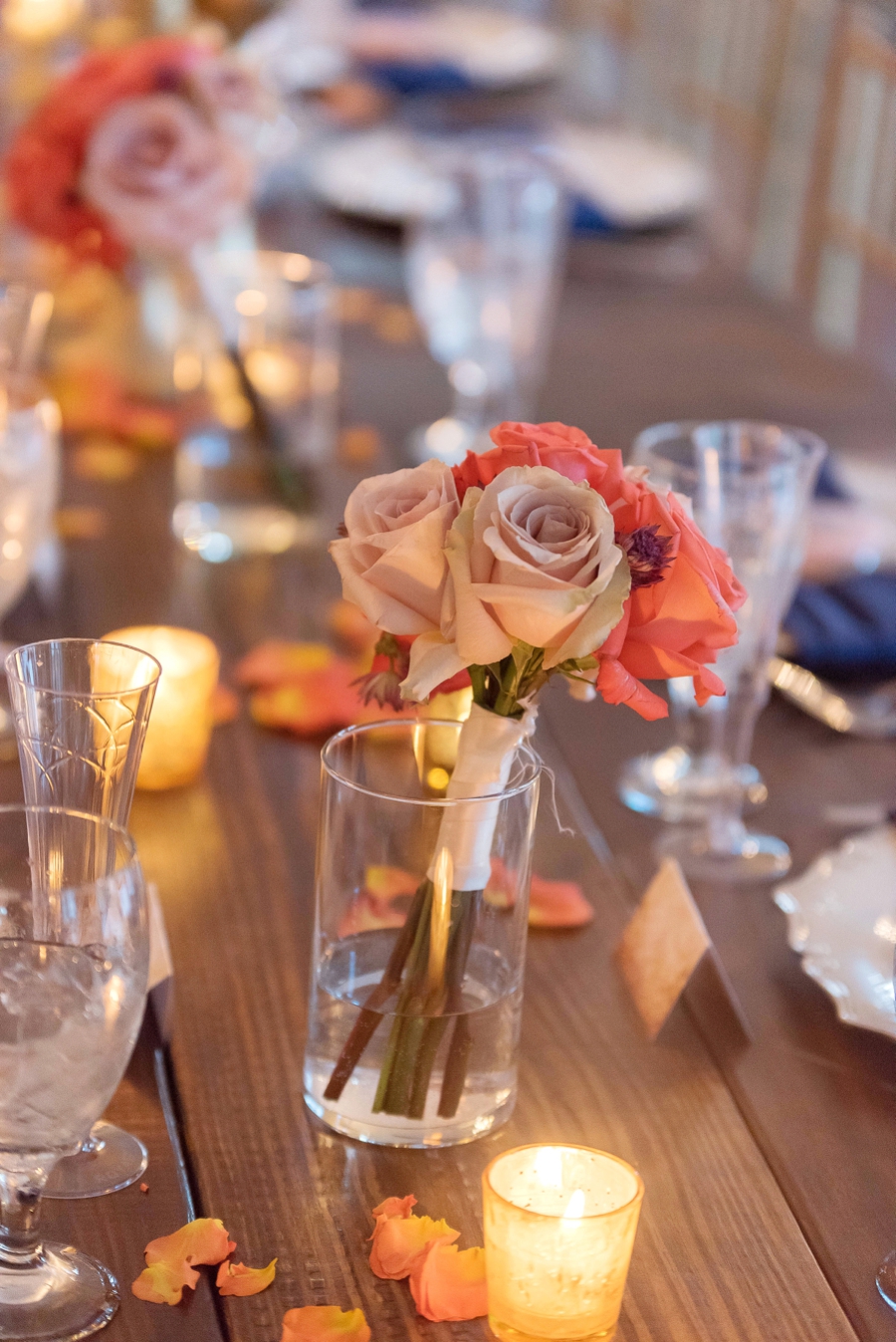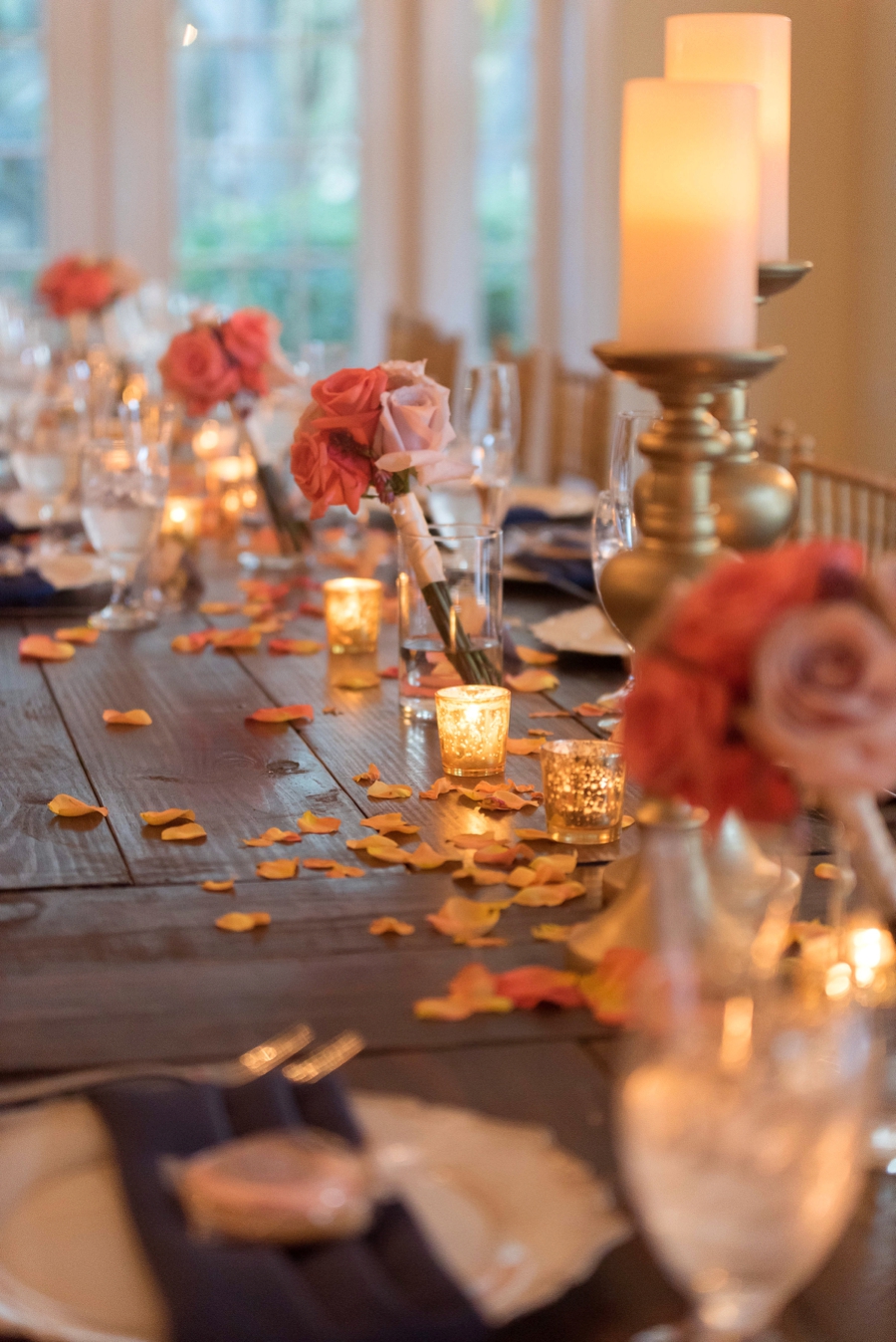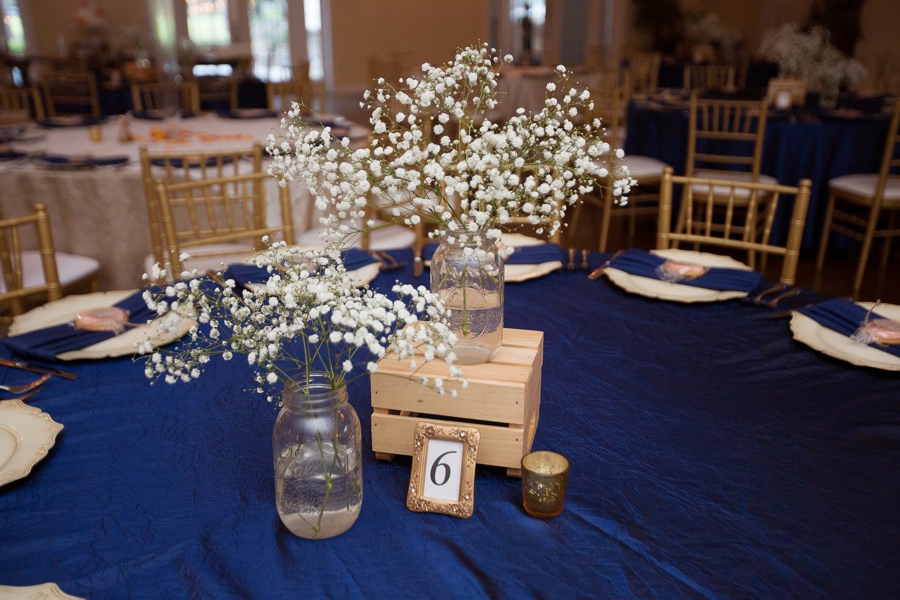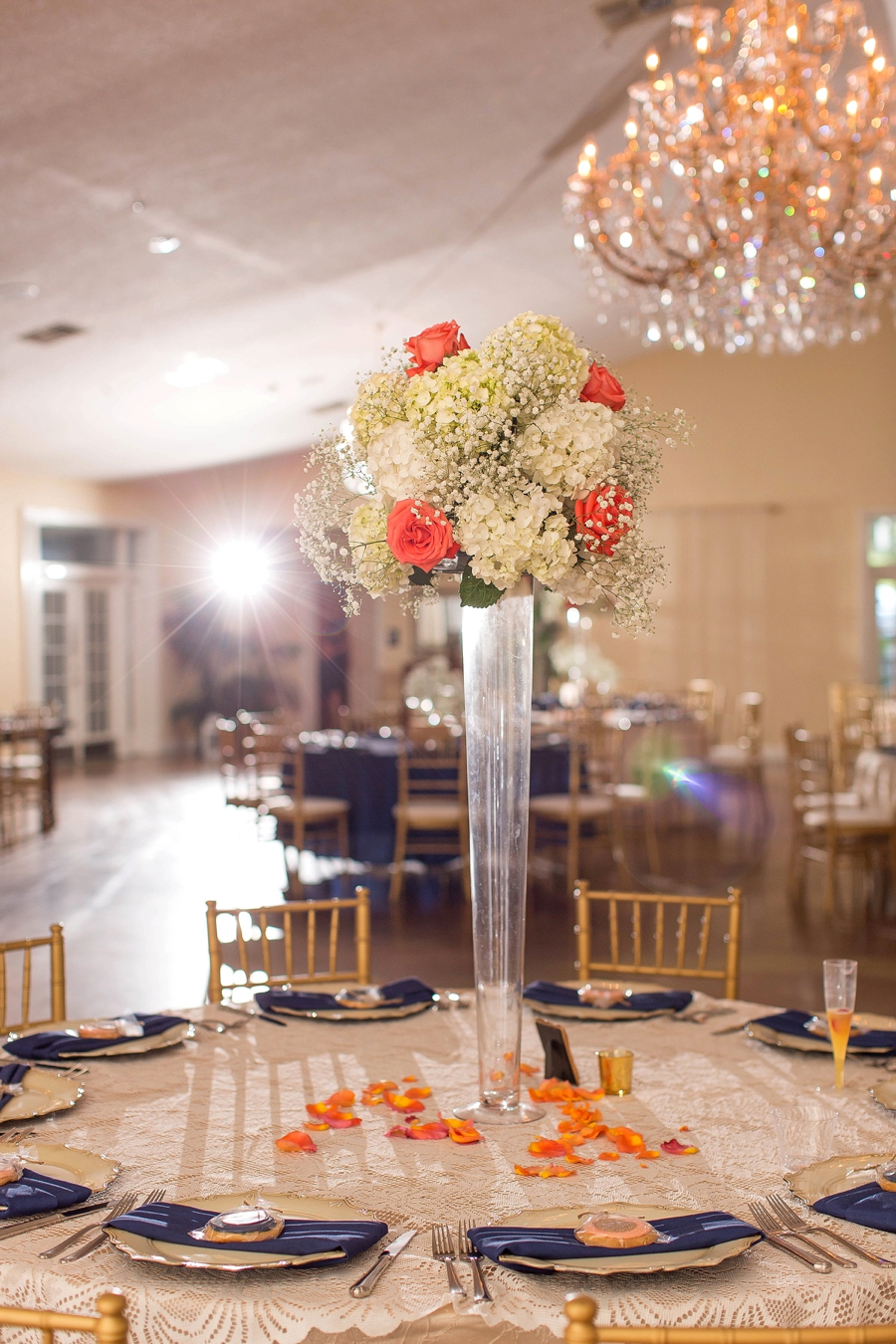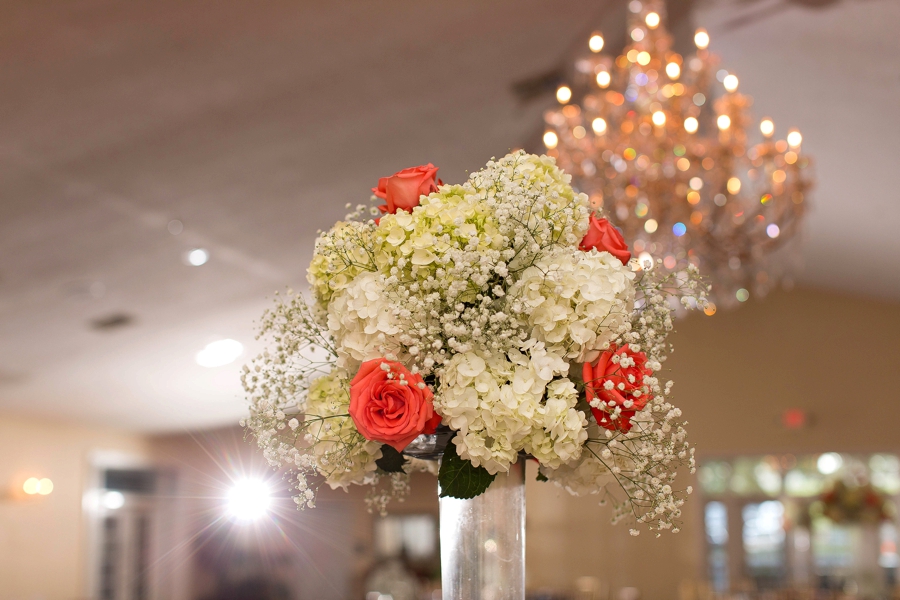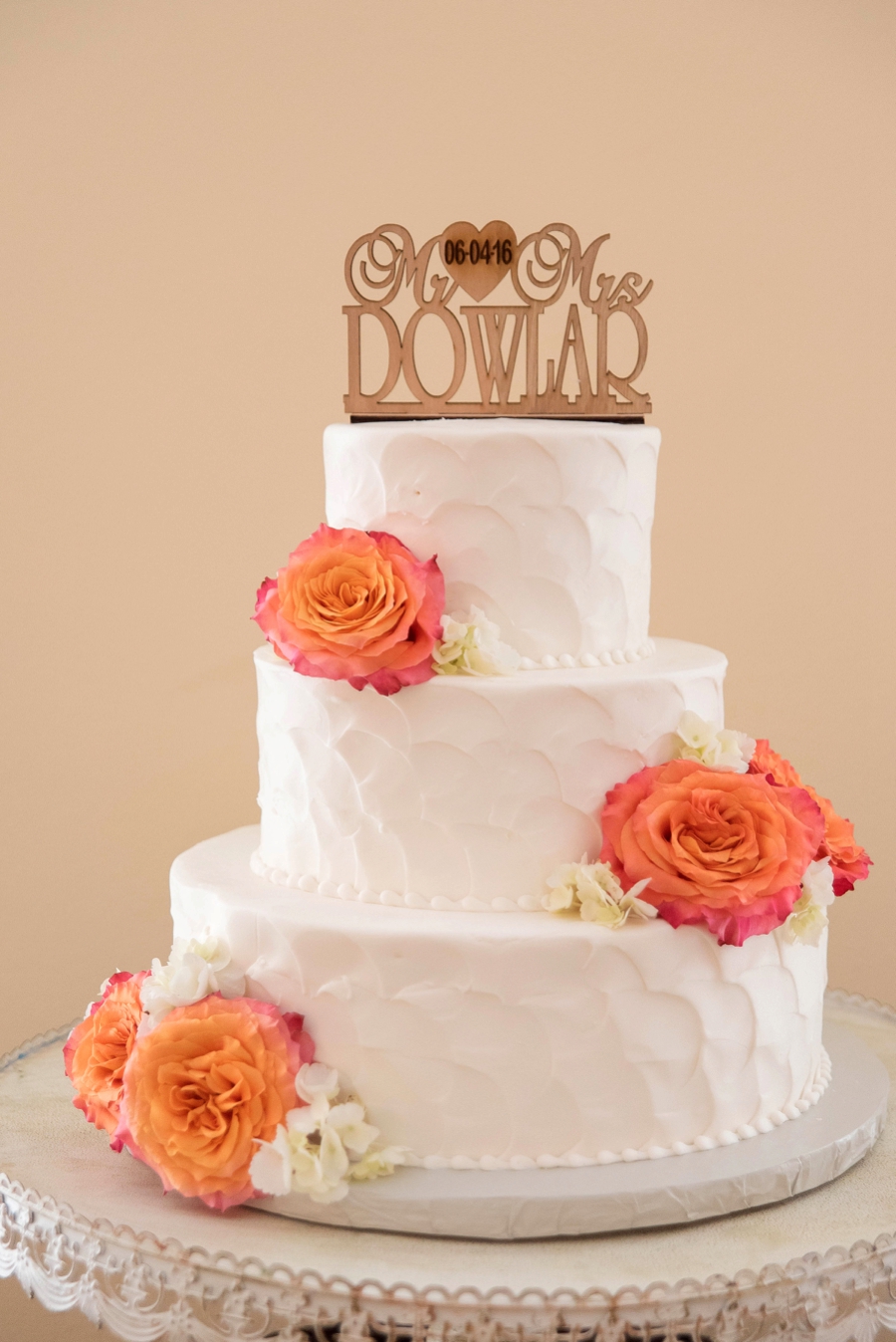 What was your favorite thing about your wedding?
It's really hard to pick just one thing, but I think my favorite part was right after we came into the reception and all the dances were over. We were able to just sit down and soak in the fact that we just got married, and that everyone we care about is here to celebrate us. The moment was brief but it was a really nice one to share and experience. The whole day was amazing and filled with moments I will always remember.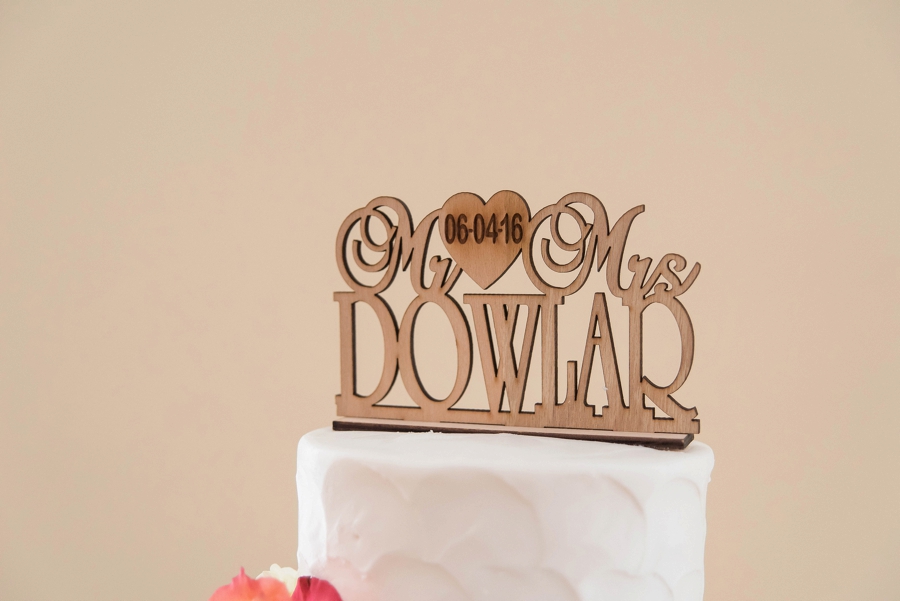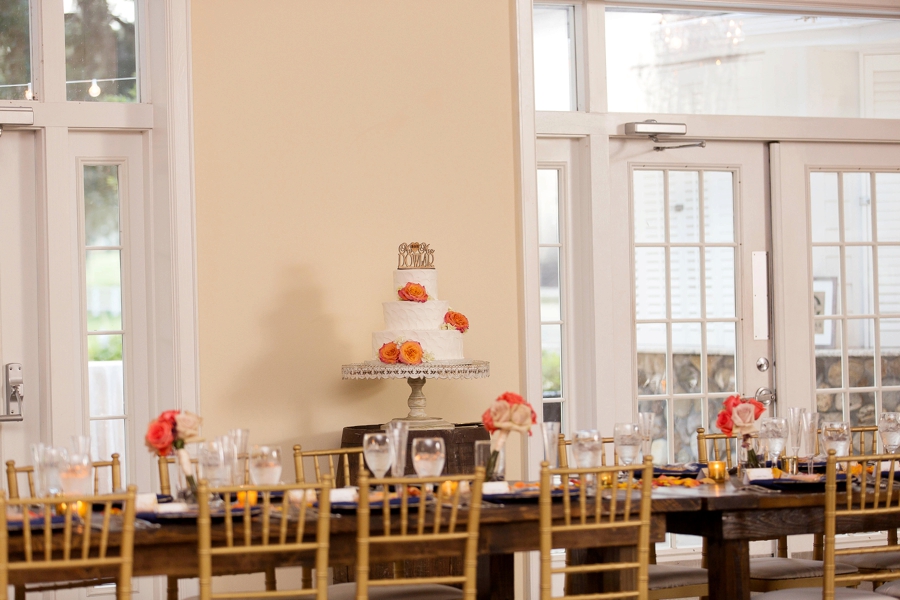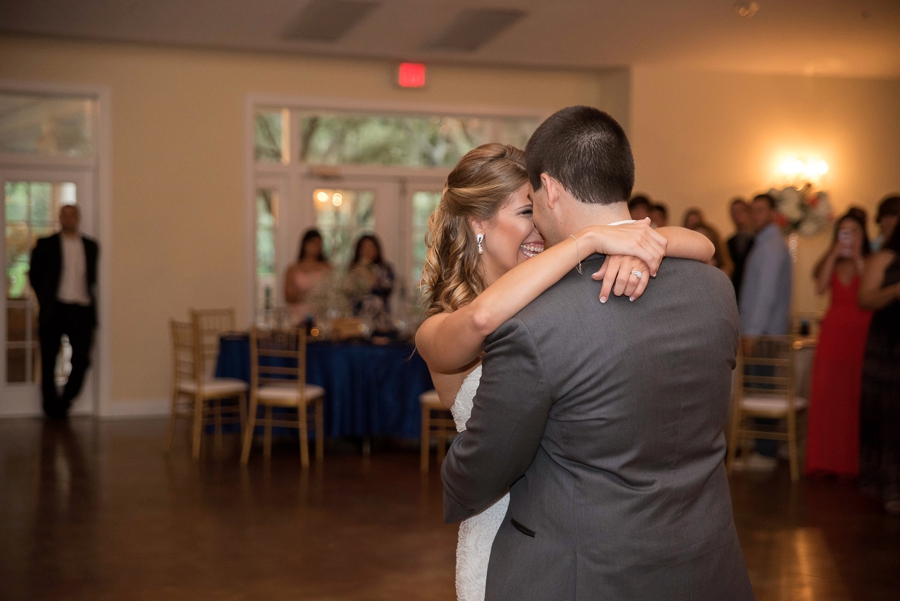 What is your best piece of advice for other brides?
I would say to not stress about the small things, and to enjoy the day. It goes by so fast and no one will notice the little things that didn't go exactly as you planned.
Vendors who made it all happen…
Photographer: Kristen Marie Photography // Venue: Lange Farm, Dade City Florida // Wedding Planner: L.I.F.E Events // DJ: Fast Breaks Entertainment // Cake: Chantilly Cakes // Florist: Flora Fine Flowers and Events // Catering: 3C's Catering & Bistro // Décor Rentals: Ideal Design Events
The following two tabs change content below.
My name is Carly, and I live for love whether it's the love I witness between my family members and friends or the love I have for places and weddings. For these reasons and more, I write about the wedding industry, and I'm an event planner, designer, and floral stylist who will forever be in love with flowers, pink, and bows.