Halie has always been inspired by farms, horses, and being outside. When she and her now husband, Zach, started their venue search, they fortuitously found The Wright Farm, perfect for their winter Georgia barn wedding. The barn severed as both a beautiful backdrop for the ceremony (I cannot express how much I love barn backdrops, y'all!) and a stunning setting for their reception. Halie fell in love with her lace sleeved gown from The White Magnolia because it reminded her of the vintage styles from the 1800s, and it fit her wedding venue and style perfectly! Plus, I cannot stop sneaking peeks at each and every rustic inspired floral arrangement by Amanda Clayton Designs, which accent the blush, red, and orange palette in such a unique way.
Make sure to keep reading below for thoughtful advice from Halie (she notes having family and friends in the same place to celebrate felt magical!) as well as so many oh-so-lovely captures from Laura Barnes Photography!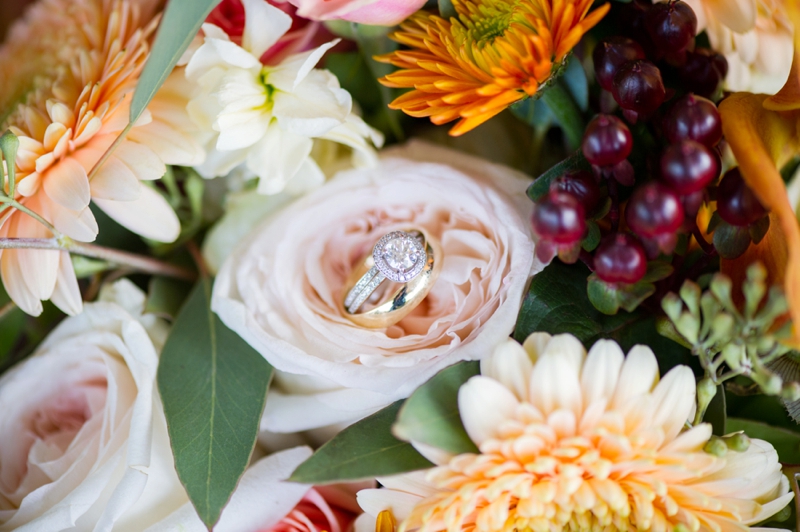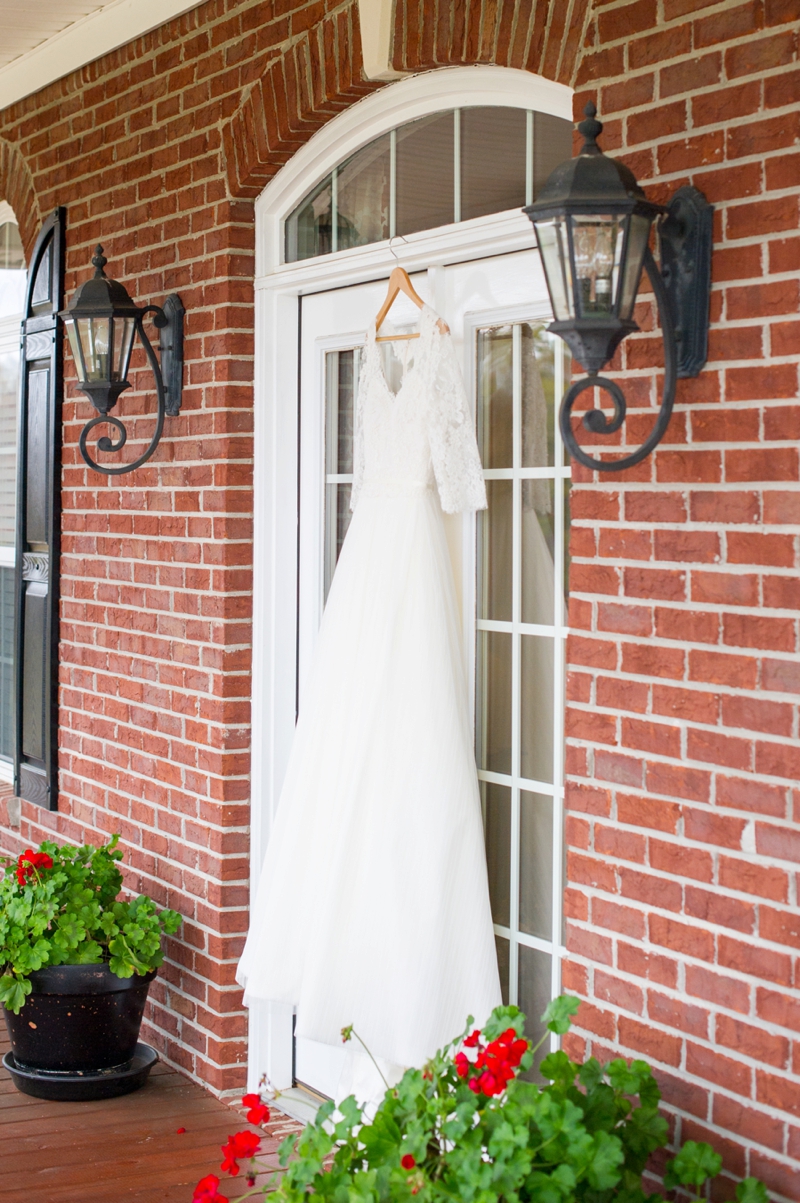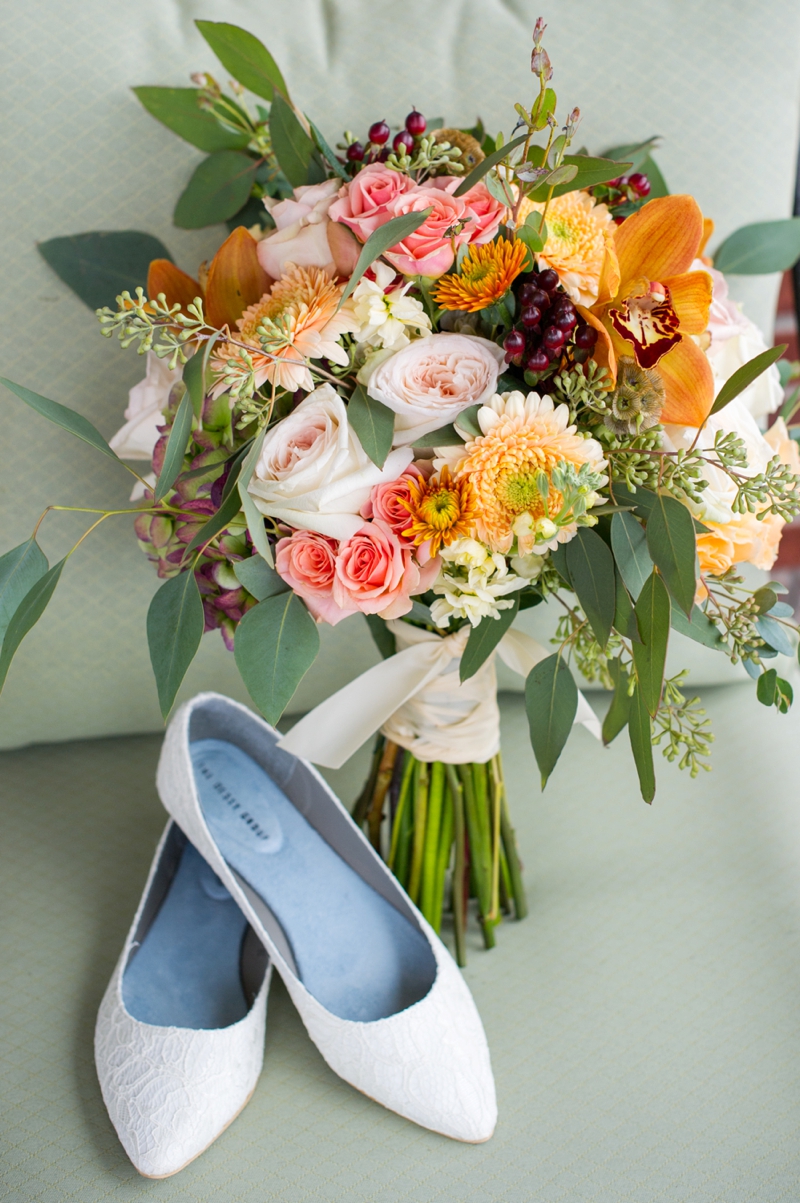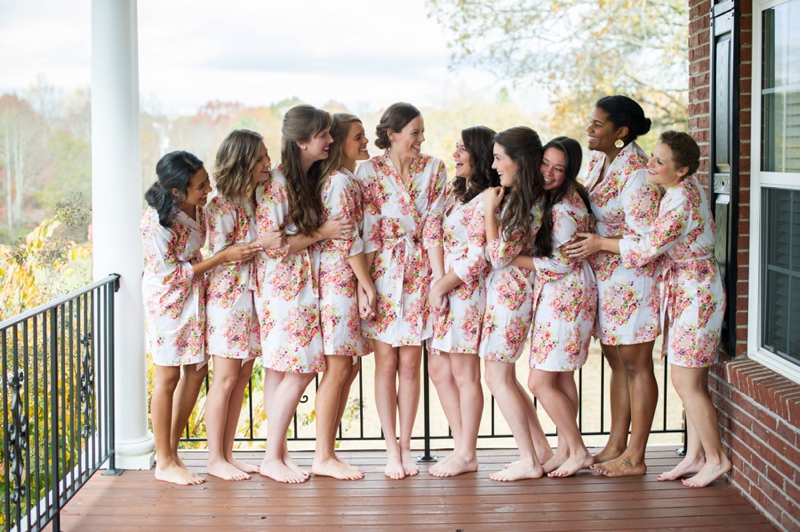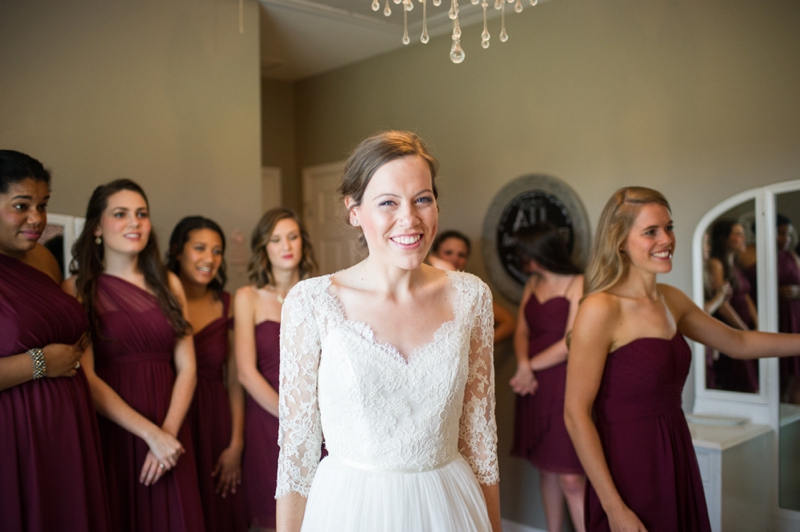 What (or who) helped you most in your planning process and/or on your wedding day? 
I read "The Knot Book of Wedding Lists" which was really helpful to me. It was easy to read and gave a lot of great advice. I also talked with my older friends who were already married about what they liked/disliked about their wedding. My vendors were also super helpful in giving advice and thought about what would work for my wedding.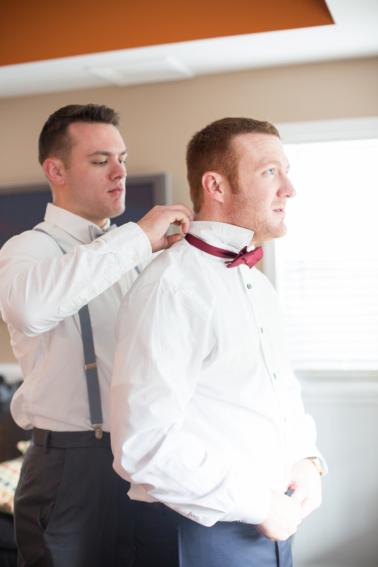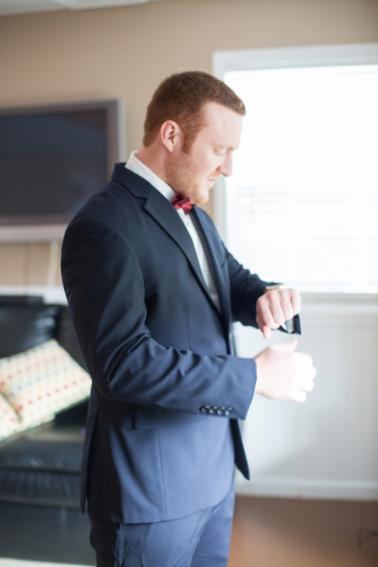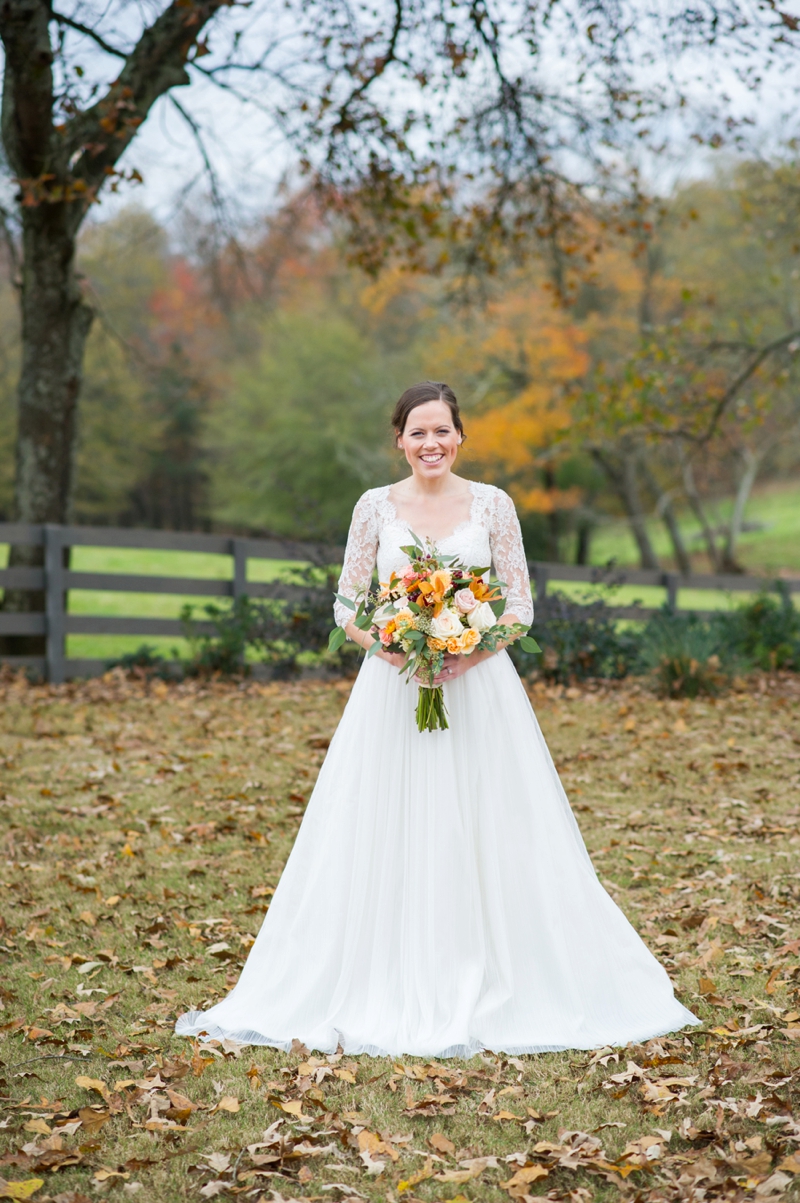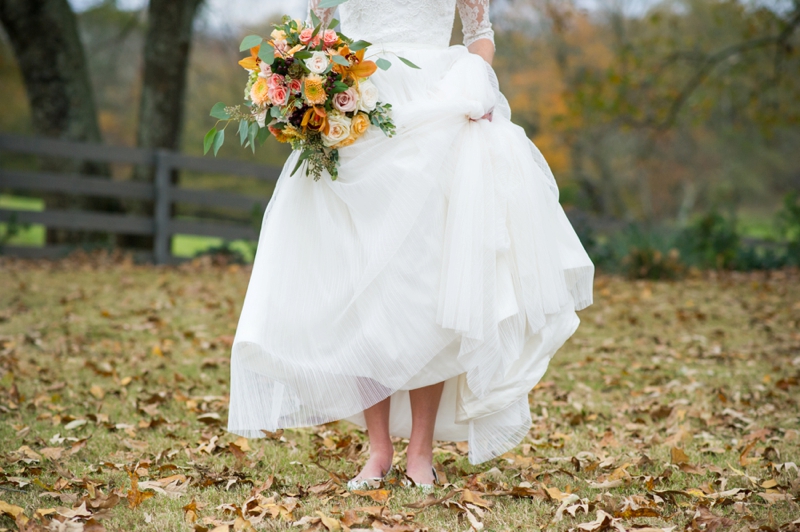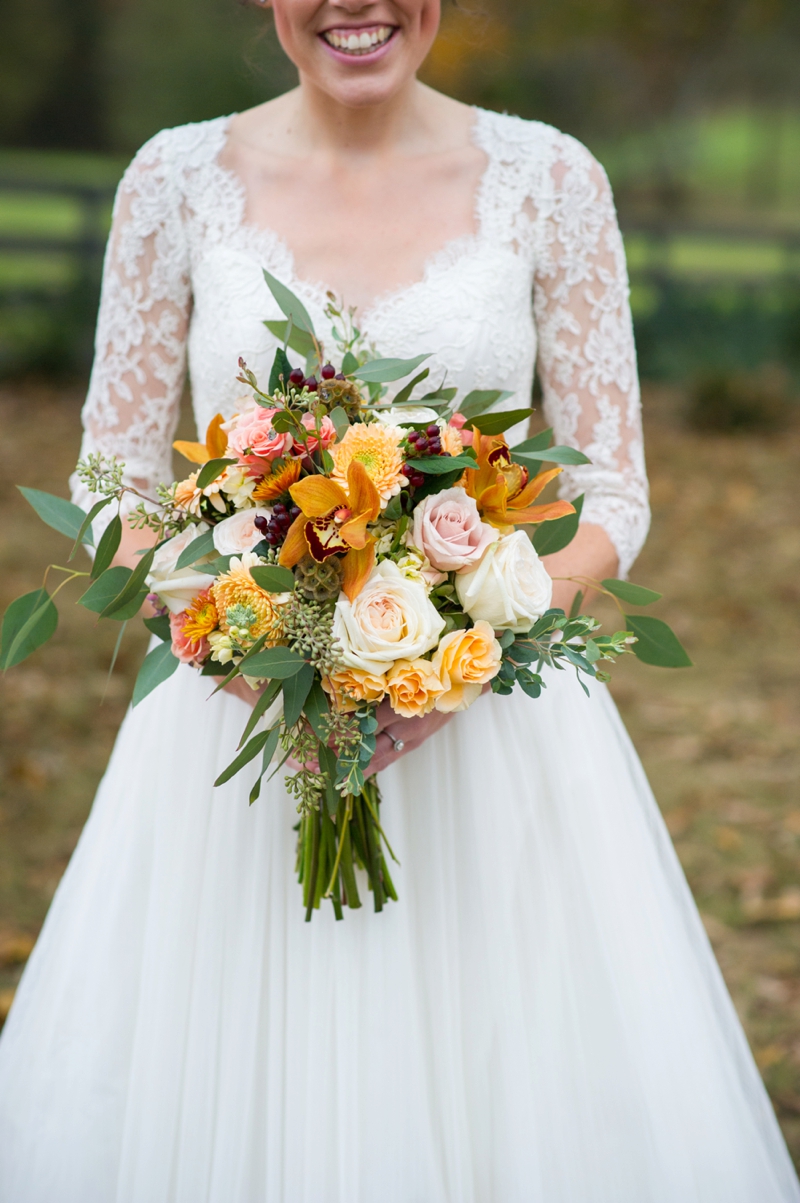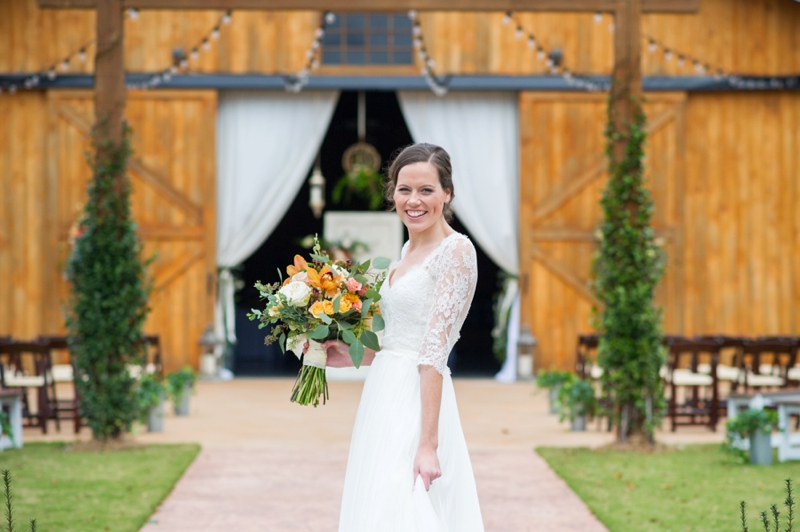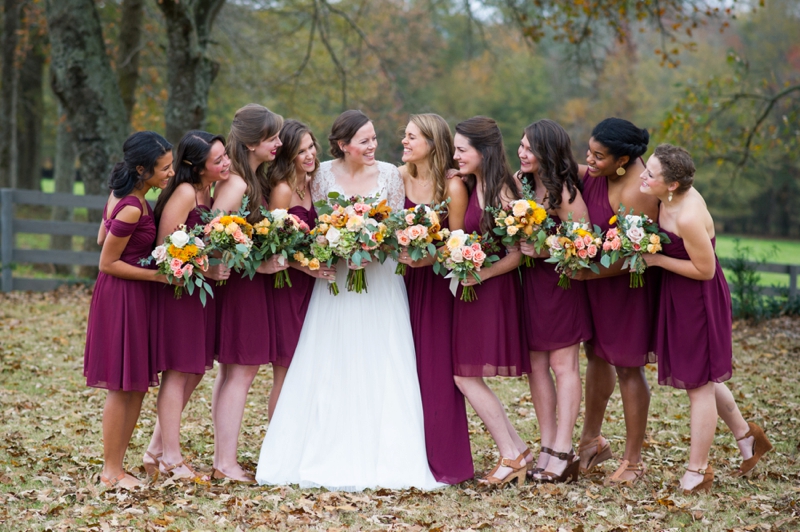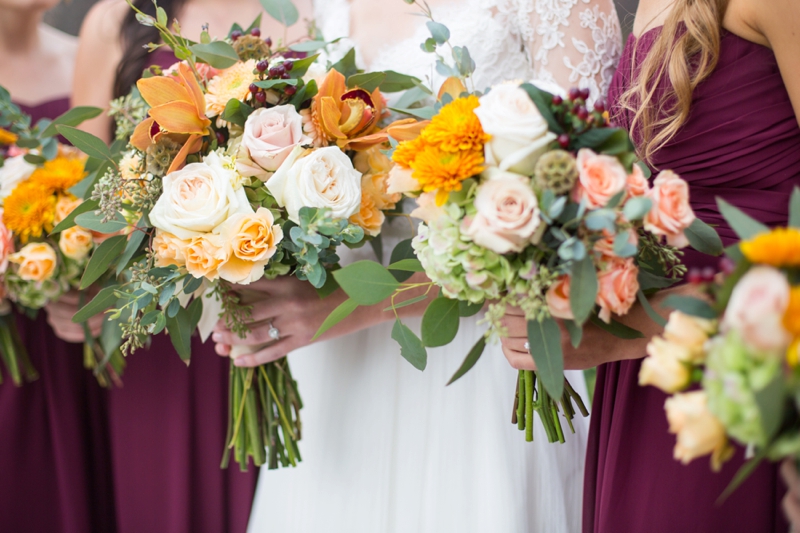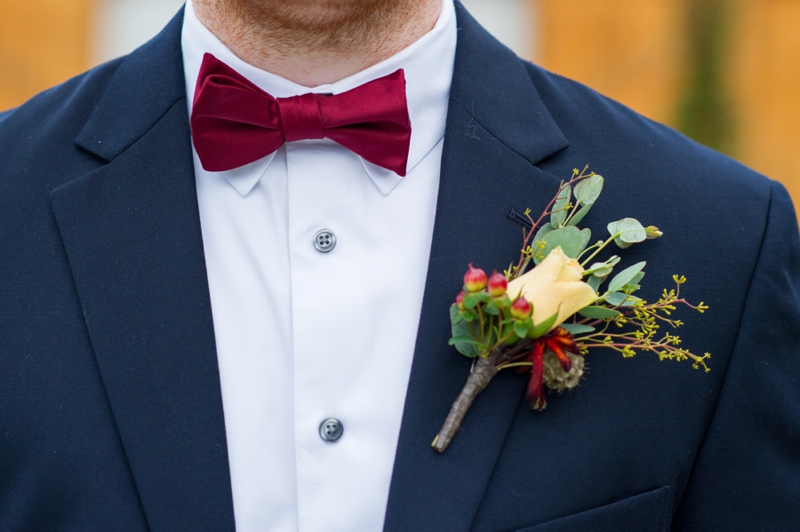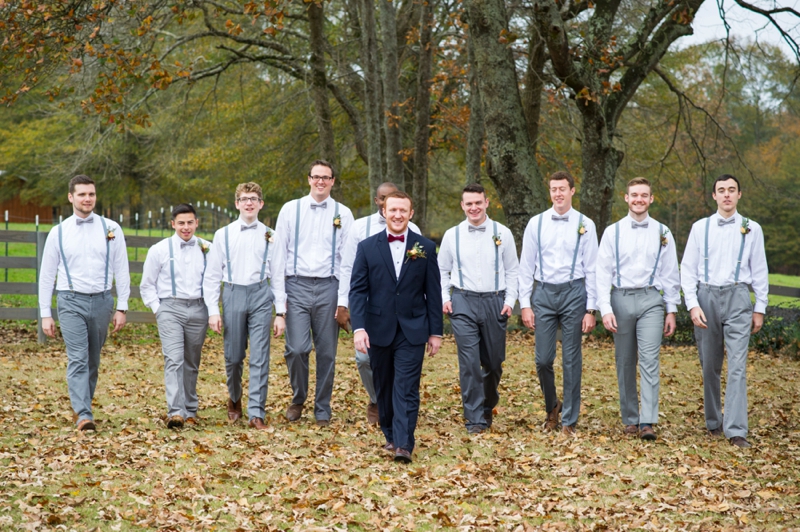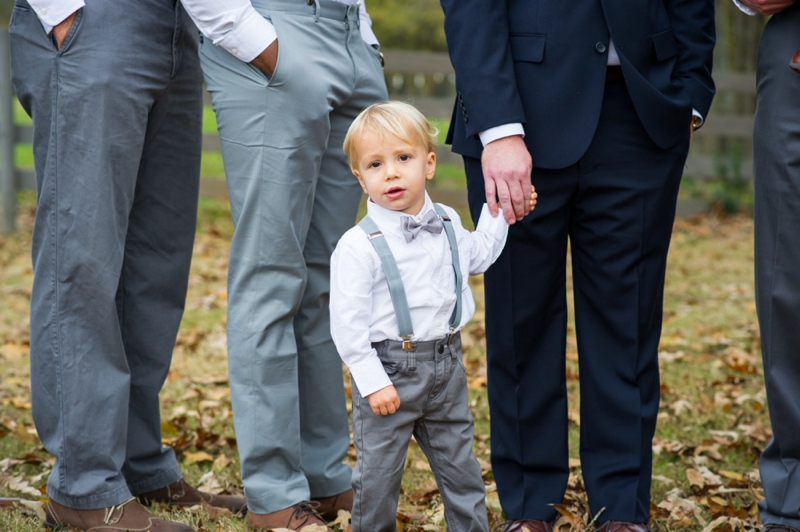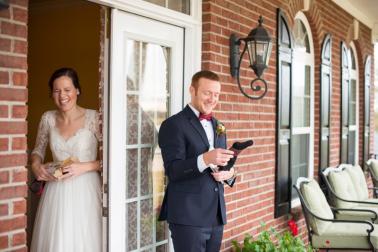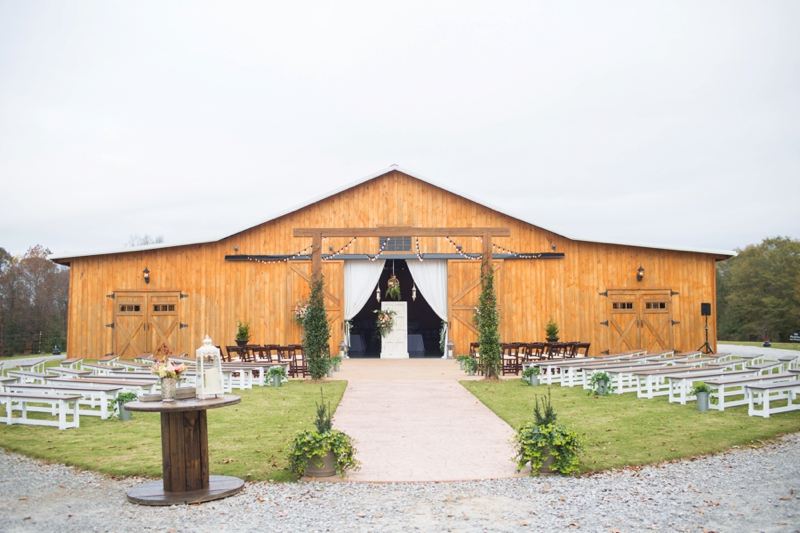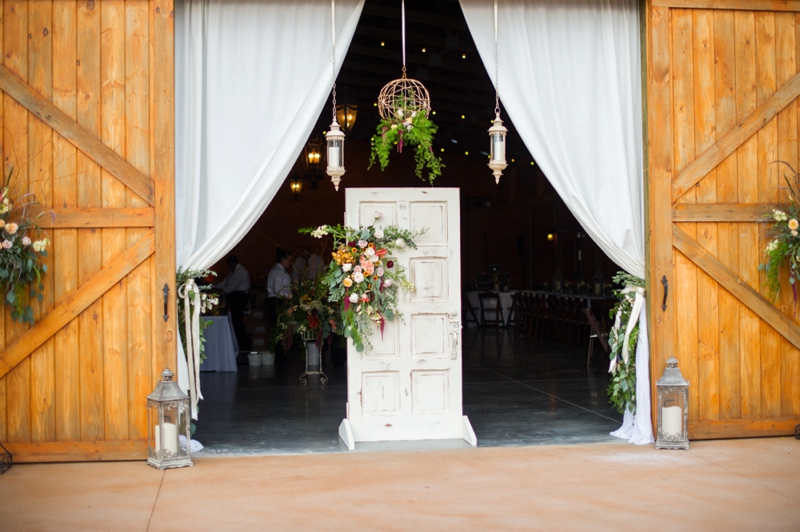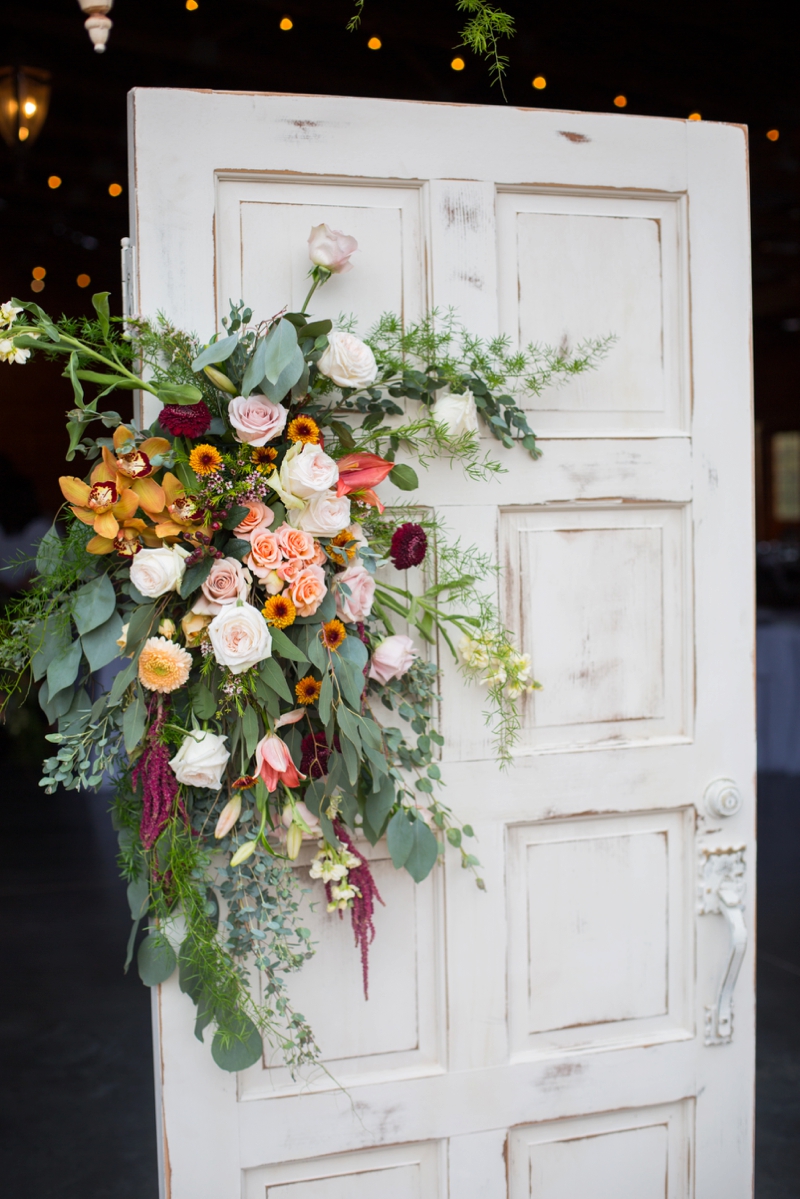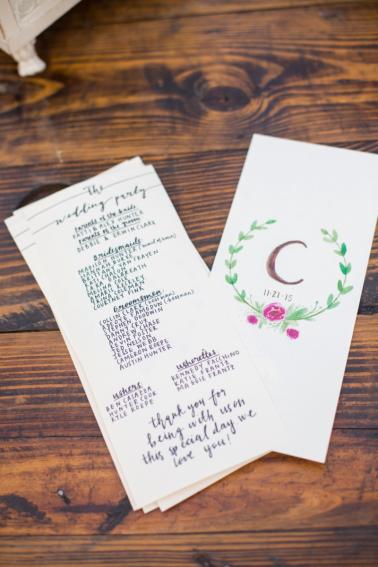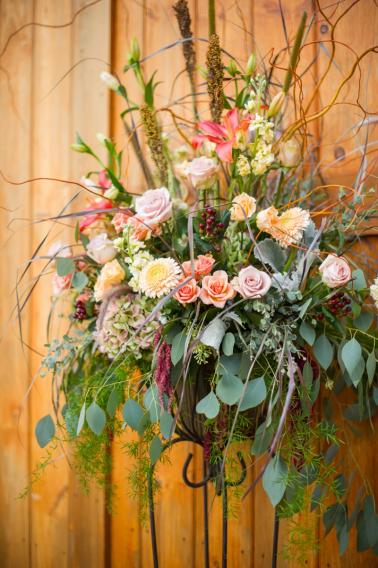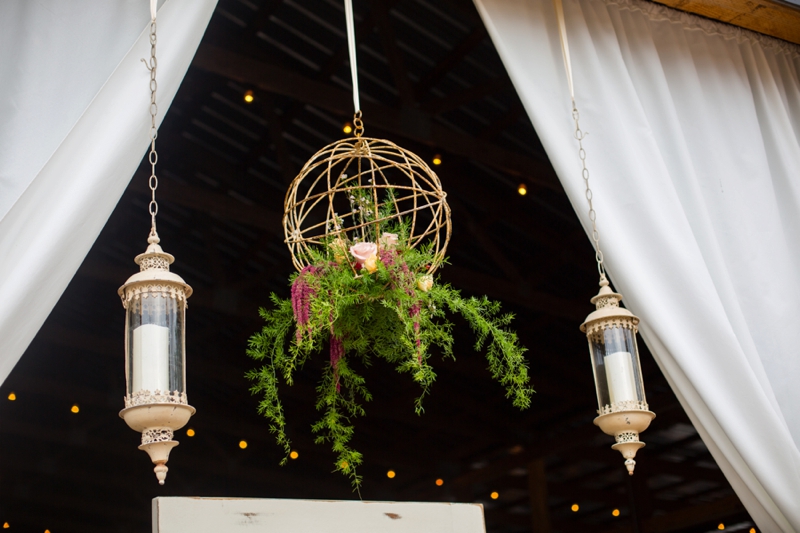 What was the most important thing to you when deciding who to work with for your wedding? 
I obviously wanted to work with people within my budget, but I also wanted to work with people who were professional and passionate about what they did.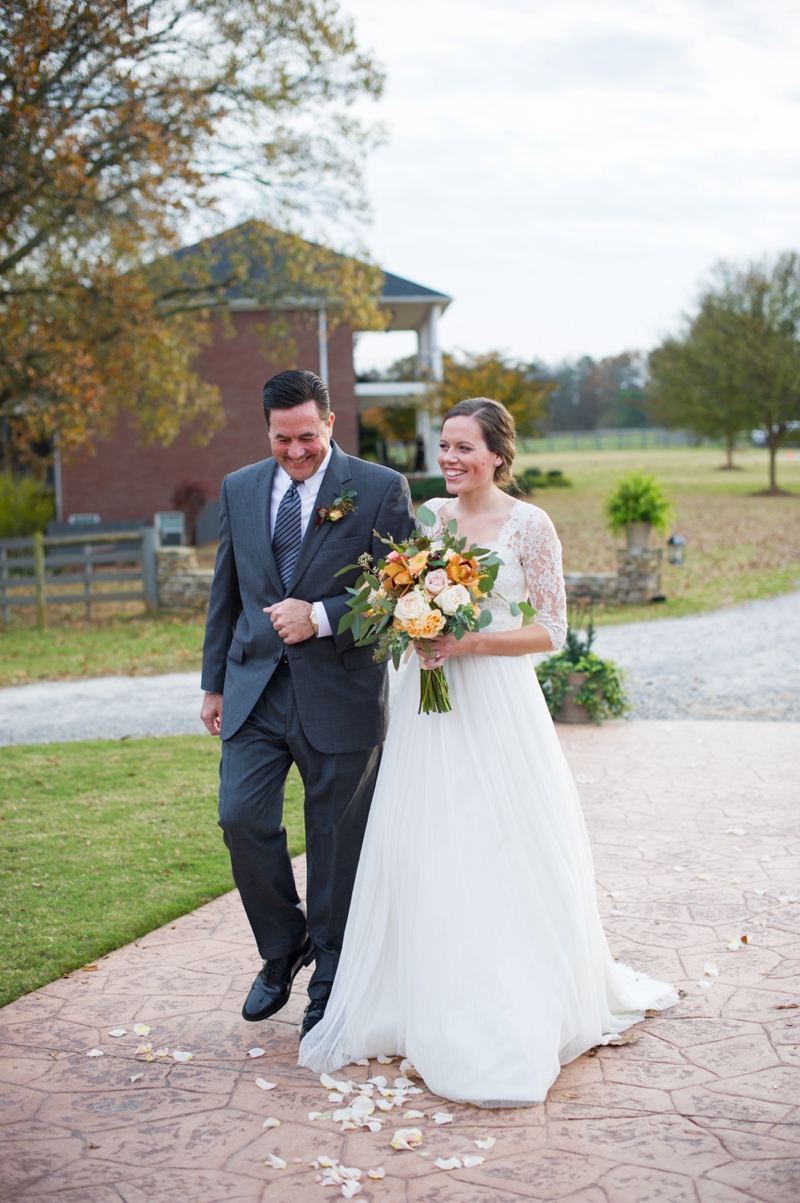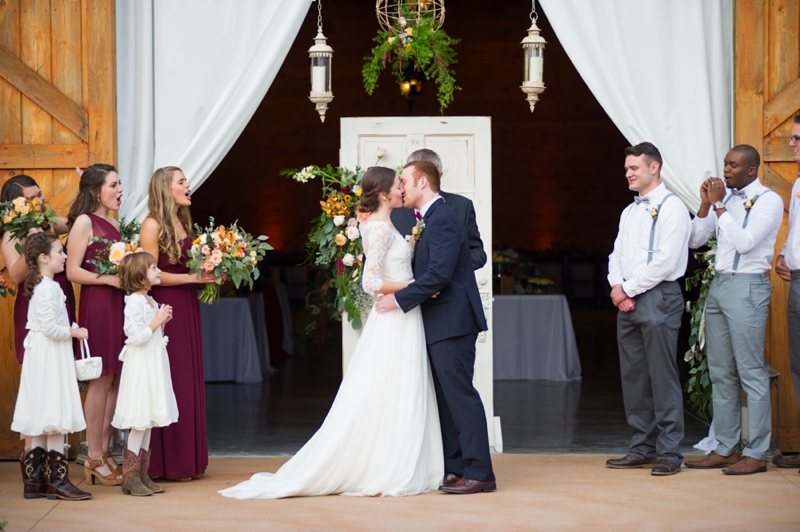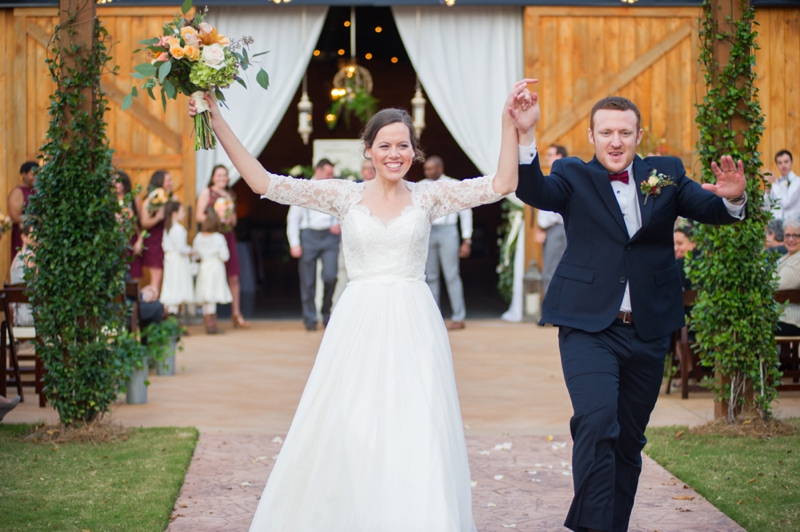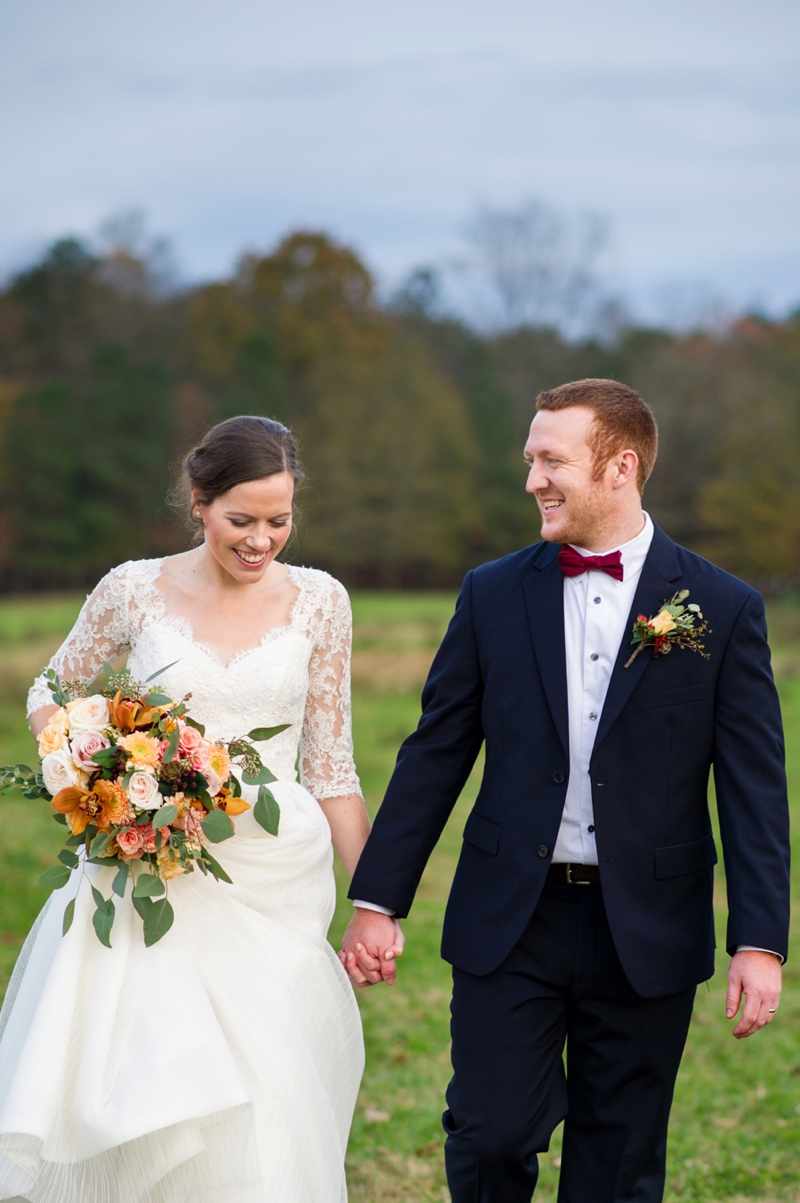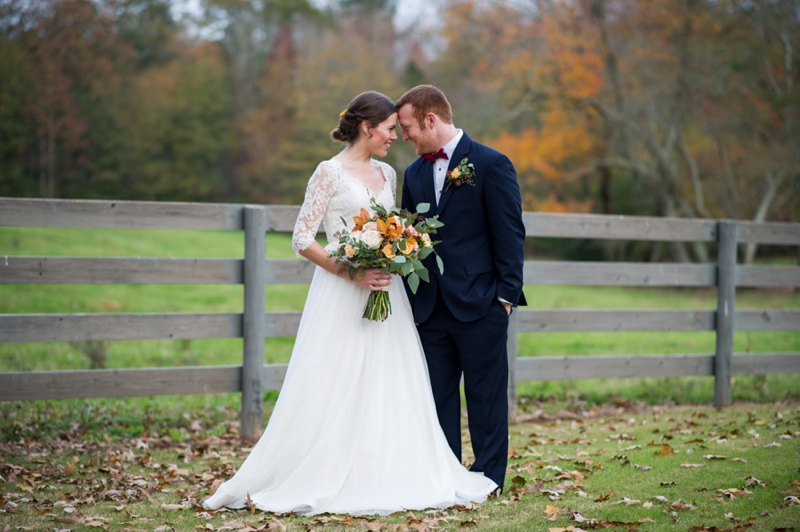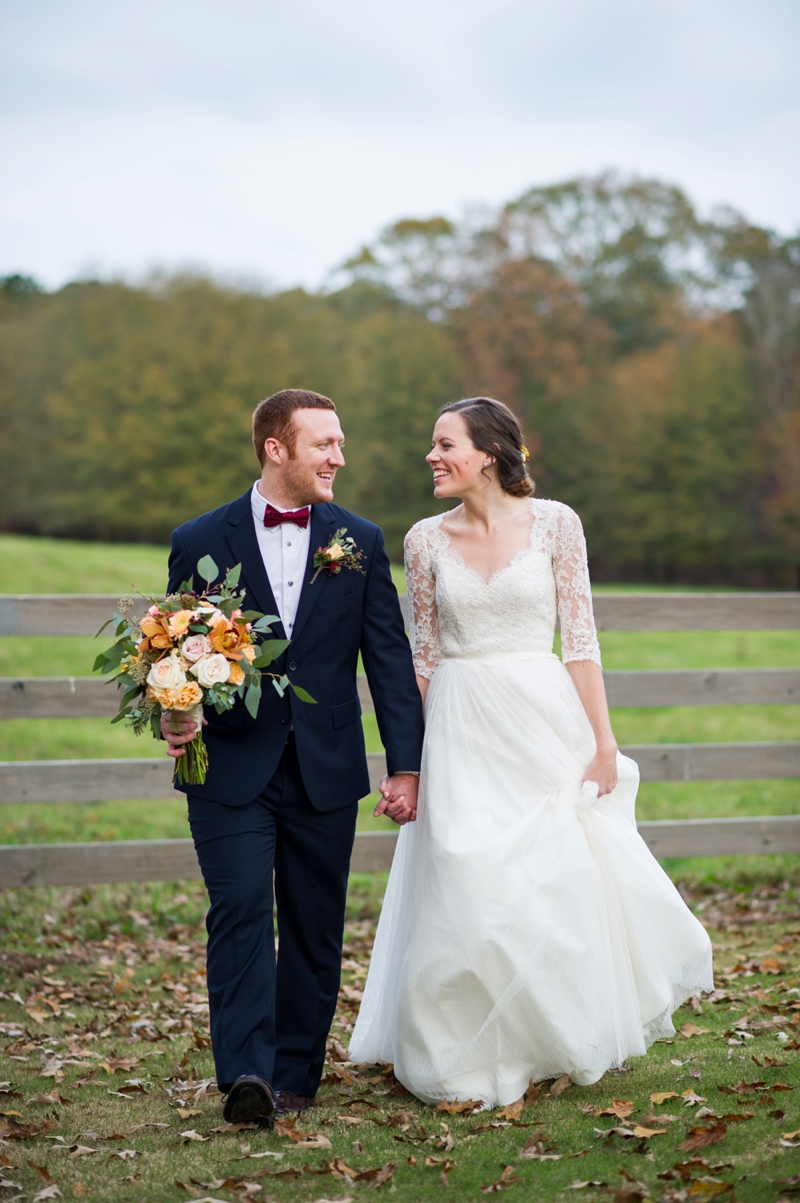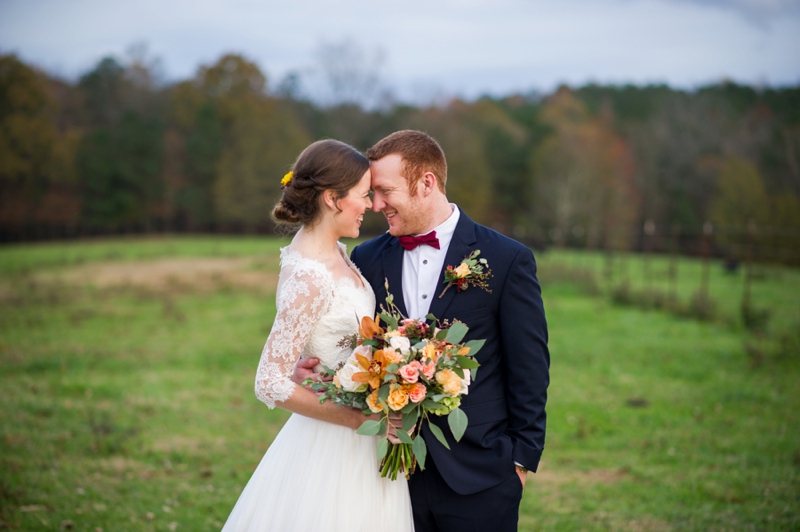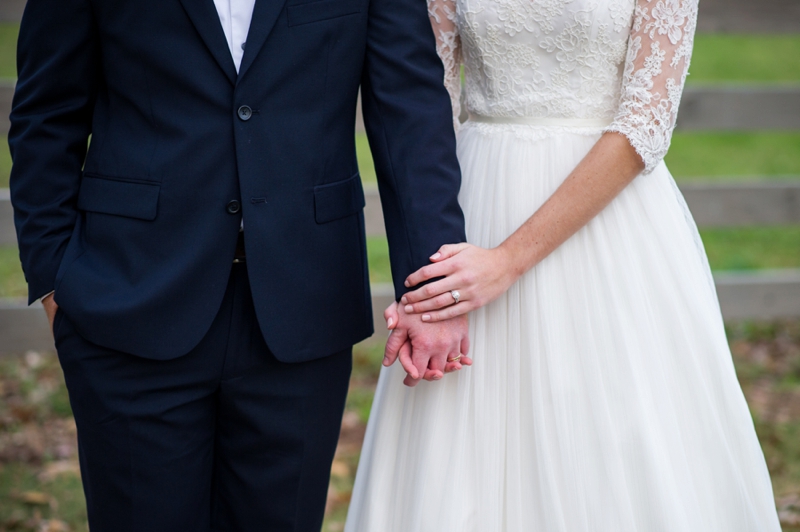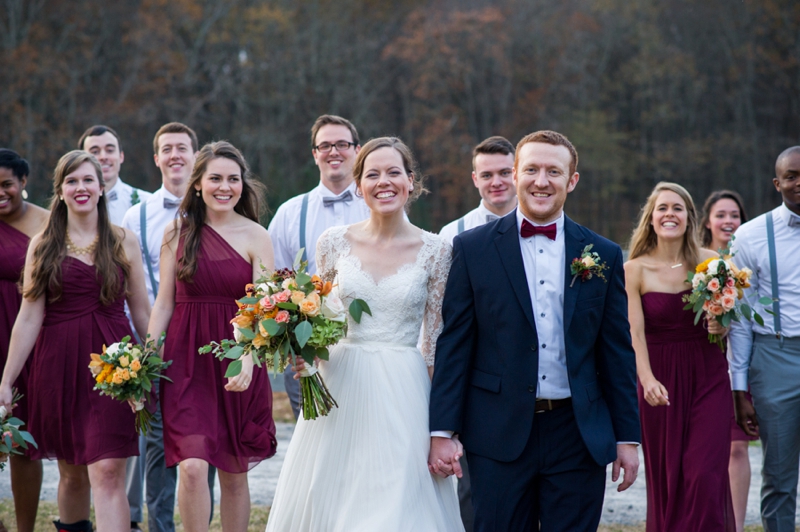 What was your inspiration for your wedding details and/or design?  
I grew up on a small farm and so an outdoor wedding was something that I have always wanted. I am also into horses, Little House on the Prairie, simplicity and just the outdoors. But I didn't want my wedding to be sloppy, I wanted an elegant outdoor wedding. My dress was picked because I thought it was elegant and it gave me an 1800s vibe, and I loved that. I loved the Wright Farm Barn because it is beautiful in a simple kind of way, and that was precisely what I was looking for in a venue!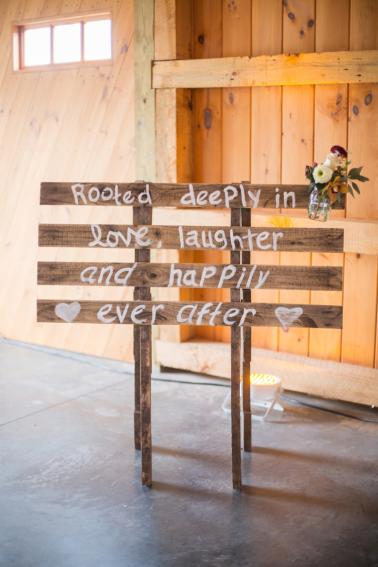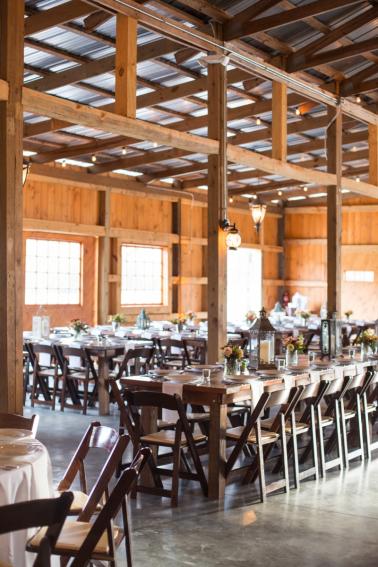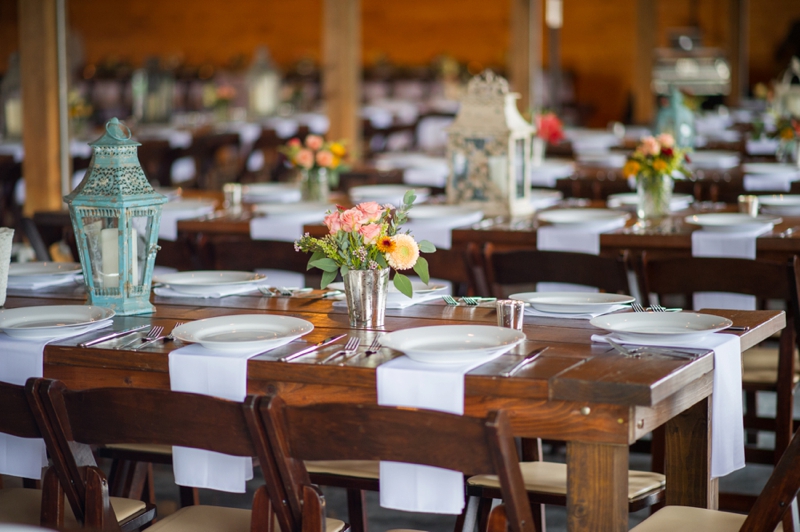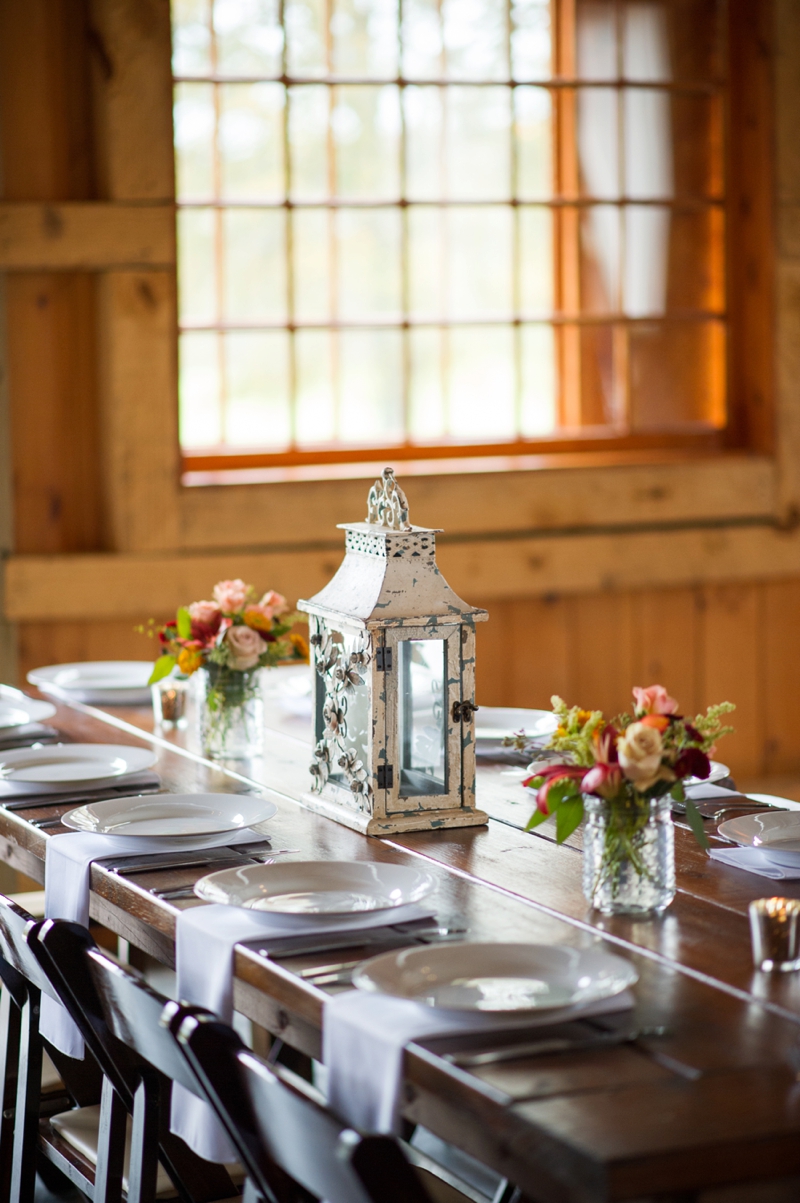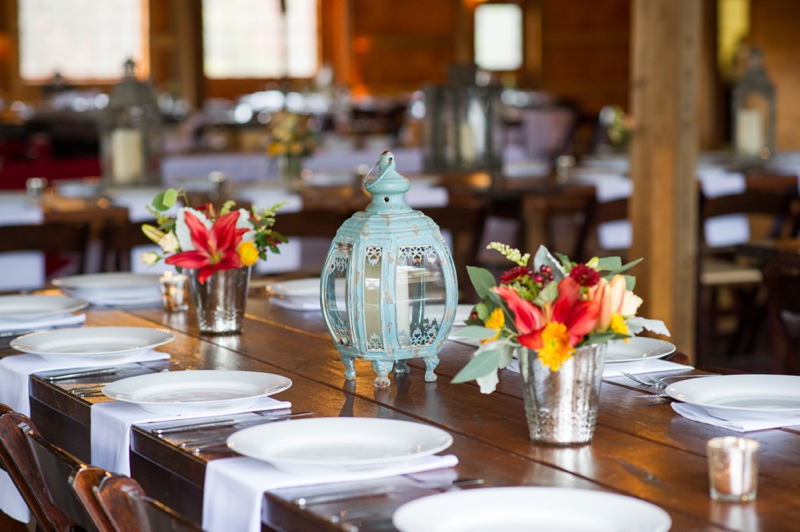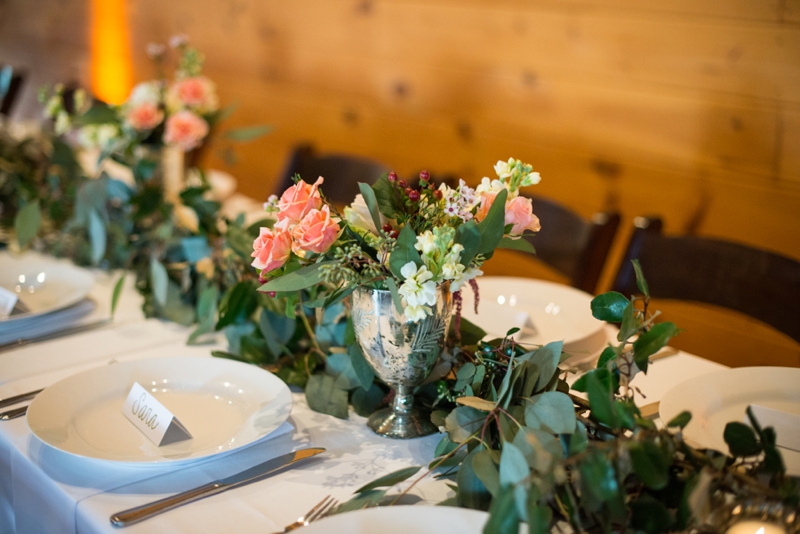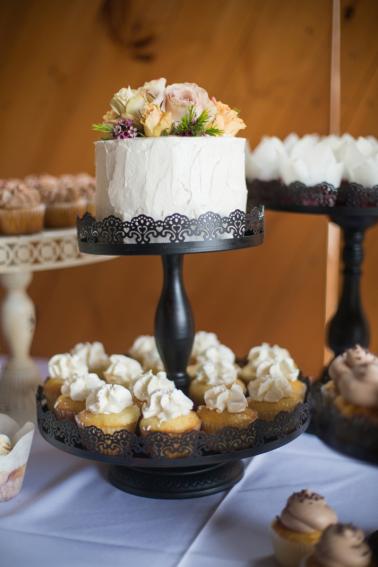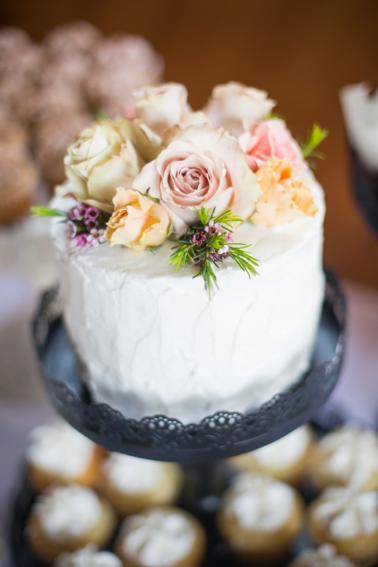 What was your favorite thing about your wedding? 
My favorite thing about my wedding, other than the fact that I got to marry my best friend (and my GORGEOUS flowers), was that all of our favorite people were together in one place. It was such a magical and surreal experience to have family and friends from all walks of life together in one place to eat and celebrate! We had so so much fun dancing and laughing and just having a good time with the people we love most.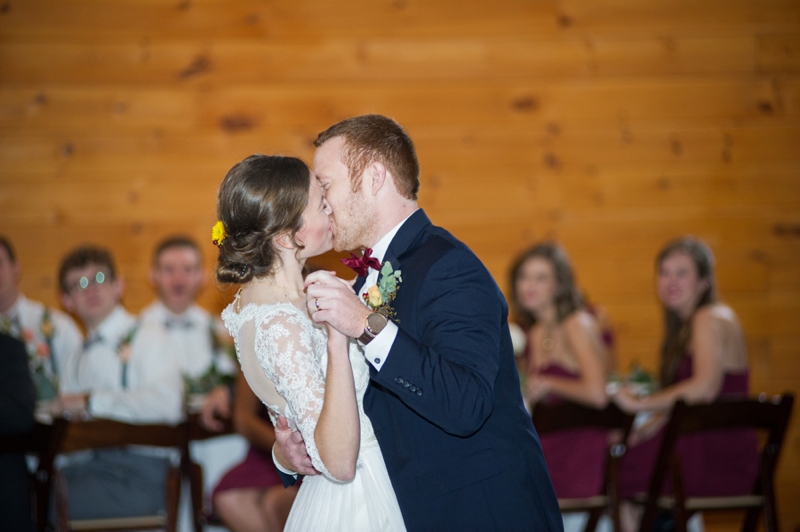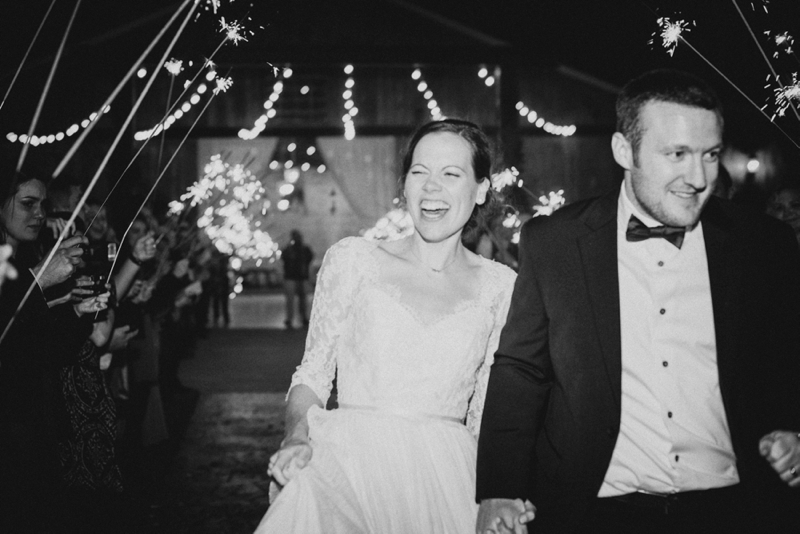 What is your best piece of advice for other brides?
My best piece of advice is don't be so concerned about the 'wedding', be more excited about the marriage. The wedding is one day of your life, it's okay if not everything is perfect. Your marriage is forever, and focusing on spending the rest of your life with the one you love most is more important than if all the centerpieces matched. 
Vendors who made it all happen…
Photographer:  Laura Barnes Photo // Floral & Decor: Amanda Clayton Designs // Venue: The Wright Farm // Catering: Simply Catering // DJ: Brian With Amp'd Entertainment Atlanta //  Cake & Cupcakes: Cuppalicious Cupcakes // Bridesmaids' Dresses: David's Bridal // Wedding Dress: The White Magnolia // Officiant: Sonny Sessions
The following two tabs change content below.
My name is Carly, and I live for love whether it's the love I witness between my family members and friends or the love I have for places and weddings. For these reasons and more, I write about the wedding industry, and I'm an event planner, designer, and floral stylist who will forever be in love with flowers, pink, and bows.