There's something so sweet about a Southern wedding, and today we're all thrilled to welcome you to Wellington, Alabama! Brittani grew up just outside of Huntsville, and both she and her groom, Mark, knew they wanted to welcome guests to the area that holds so much meaning to both of them.
SouthWind Plantation became the perfect venue for their rustic meets romantic wedding that also included a slew of nods to their love of French culture and cuisine (Mark spent several years living in Paris while he was growing up, and Brittani studied abroad in France in college!). Lavender was just one of the beautiful colors that took center stage in their wedding palette, and it was also one of the ways B+M tied in France! Let me just say that this color and detail choice was an incredibly beautiful one.
From the creek-side ceremony that was delayed just slightly for rain (wait until you see the arbor!) to the indoor barn reception and the florals (oh, the FLORALS!) by Kathryn Anne Weddings, you are going to adore every single sweet detail captured by Photos by Heart!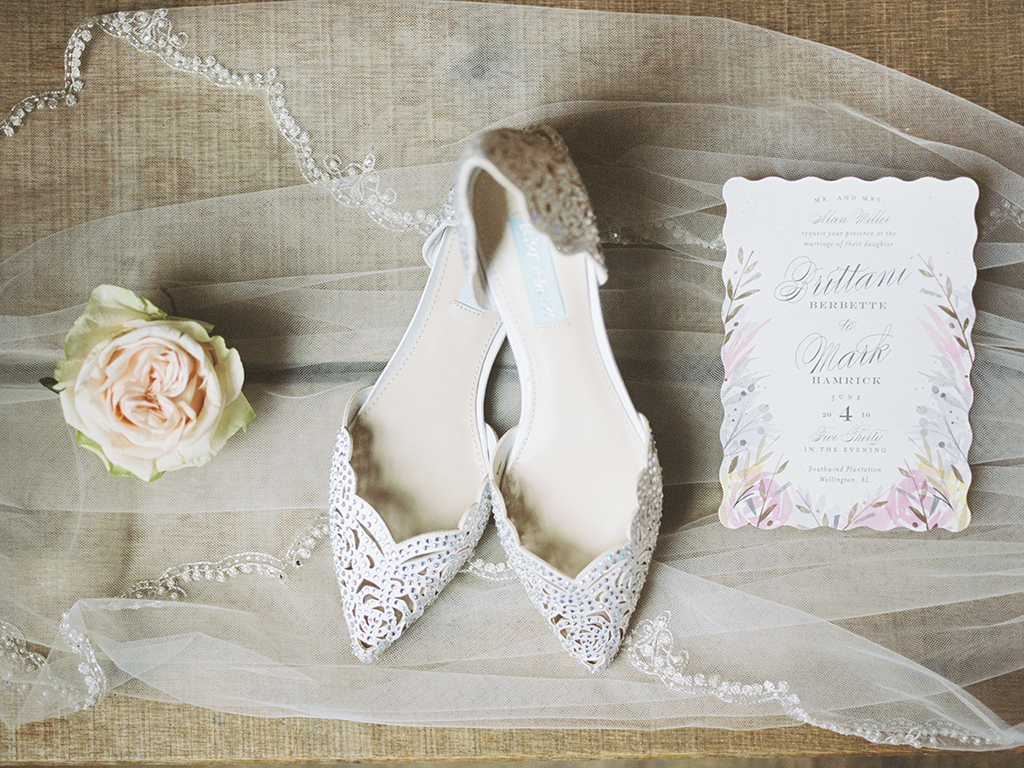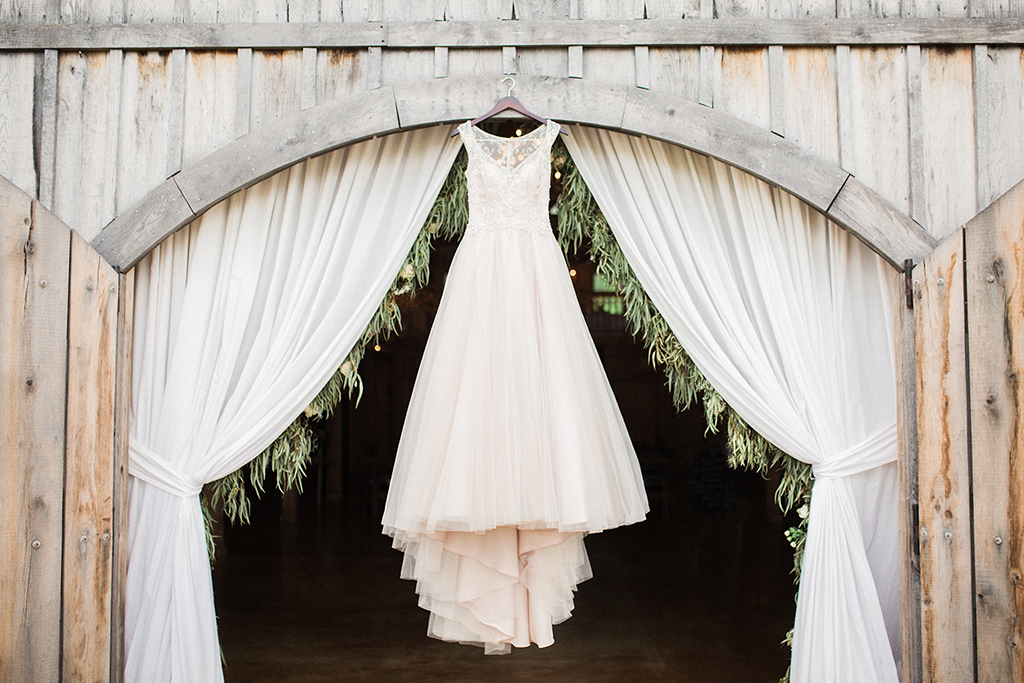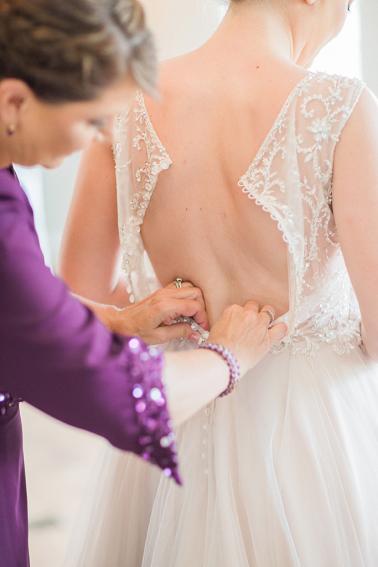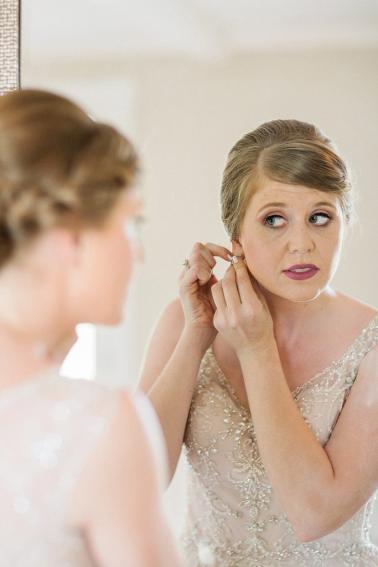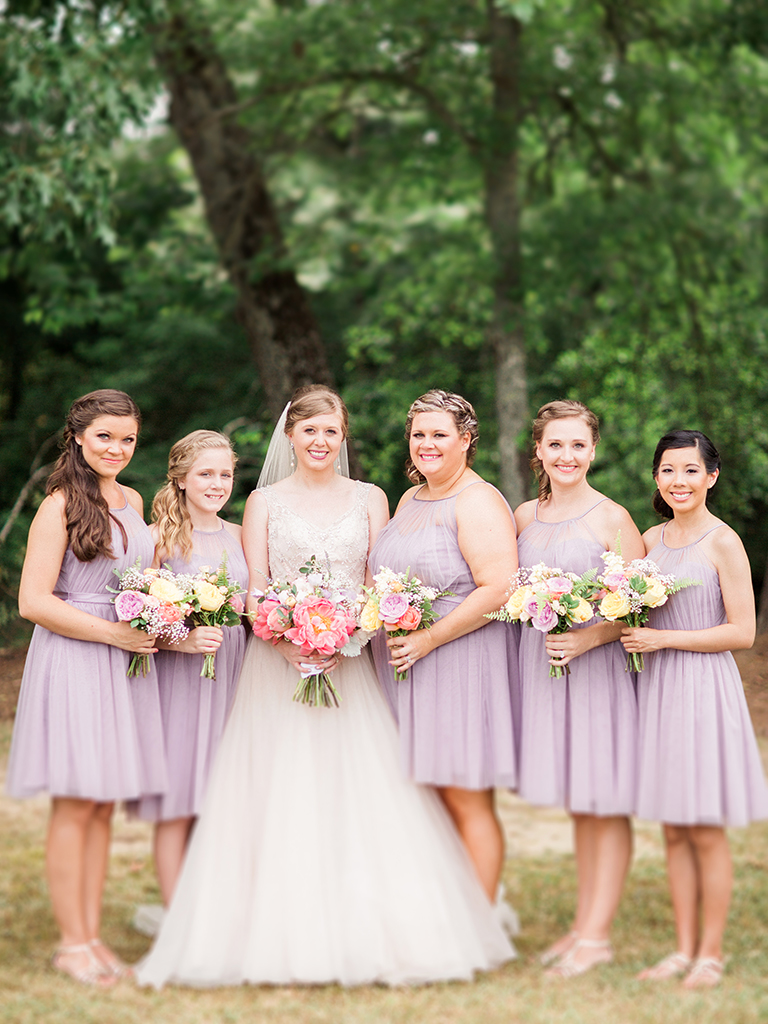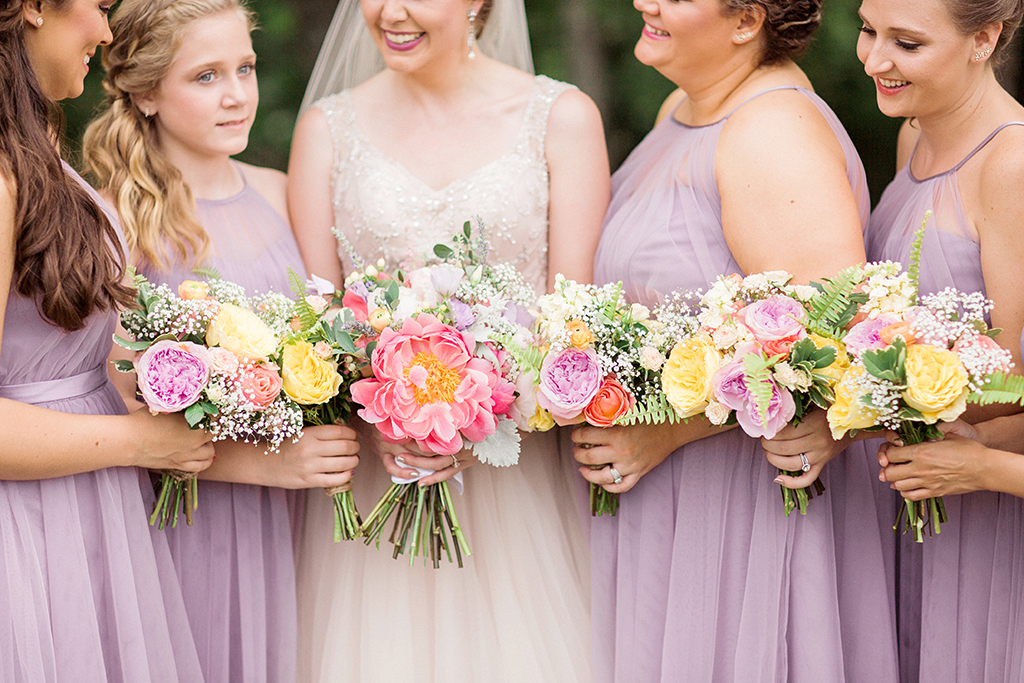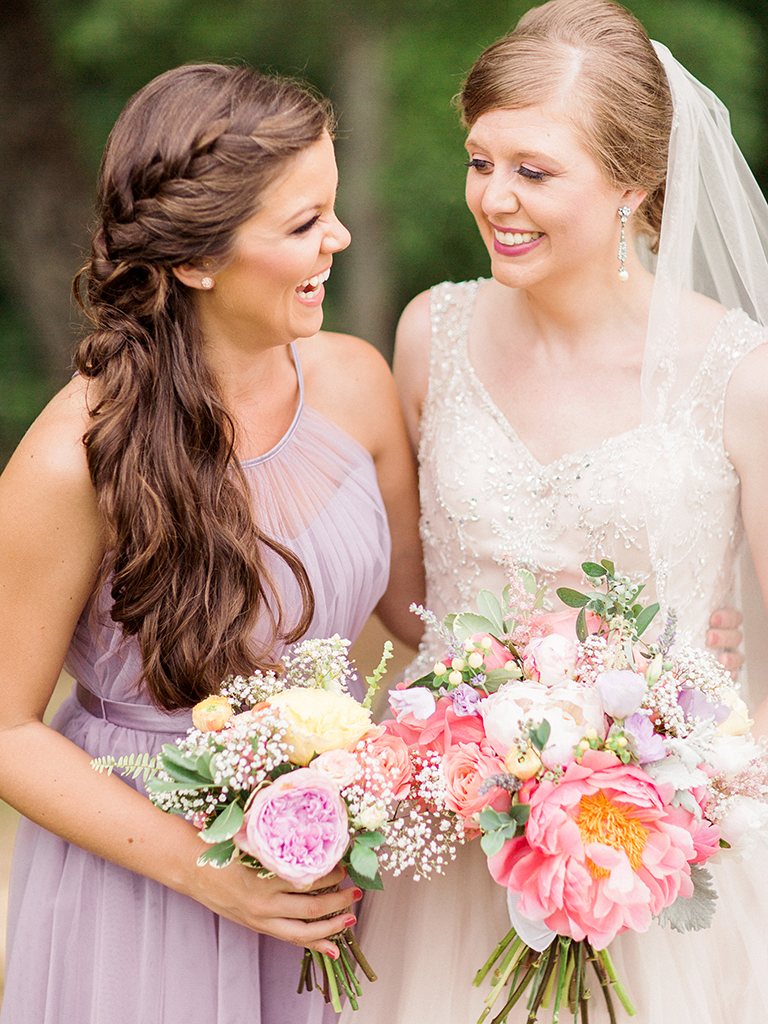 What (or who) helped you most in your planning process and/or on your wedding day?
Through most of the process, I did much of the planning on my own. I got ideas through Pinterest and wedding magazines. I also used wedding websites to search for vendors, although the owner of our venue Ginger Watkins also provided us with a great list of vendors. My bridesmaids were also great sounding boards, and the ones who lived close helped with several of the crafts. I did run many ideas by our wonderful day-of coordinator, Holli Kenney, throughout the process as well. She helped so much with the logistics and how to communicate with vendors. Holli, a family friend, was a huge help on the day of the wedding! She made sure everything went smoothly and answered all of the vendor's questions. It also ended up raining right before the ceremony, and Holli kept everyone calm and came up with several alternative ceremony plans. Luckily, we didn't need them! There was a lull in the storm that allowed us to have the ceremony outside, although it was about 45 minutes late! Holli also did a great job keeping our guests informed about the delay. We also had so much help from our families and wedding party – we couldn't have done it without them! Finally, our vendors themselves were also just wonderful, both in the planning process and on the wedding day. (Please let me know if you don't have a list!)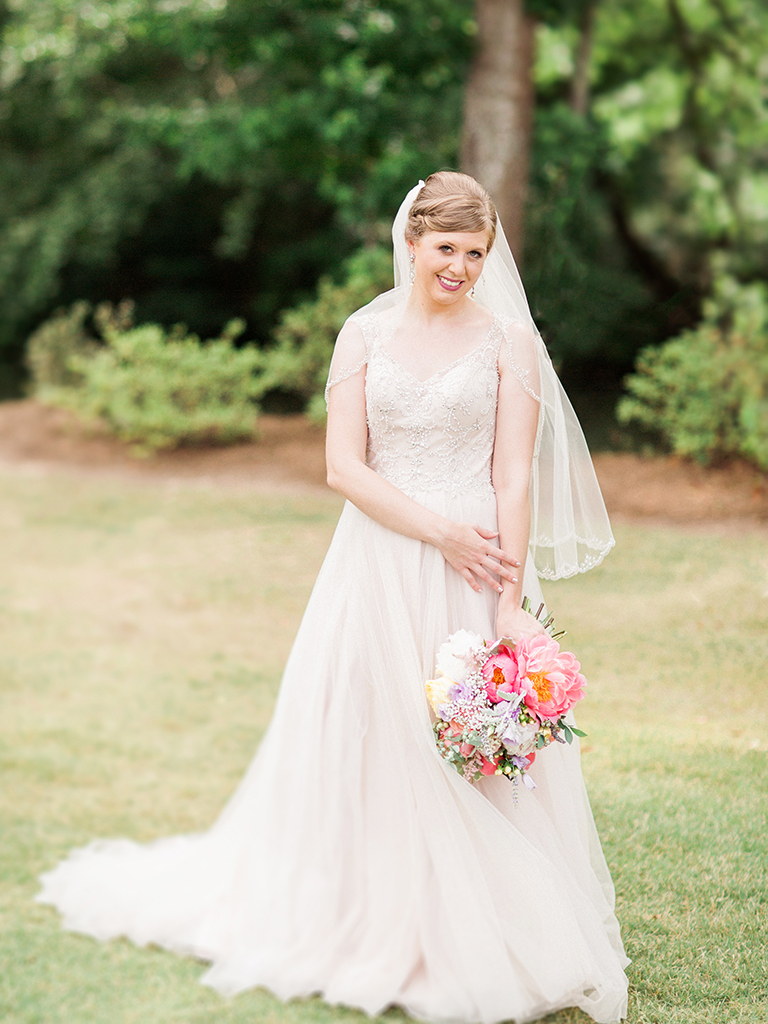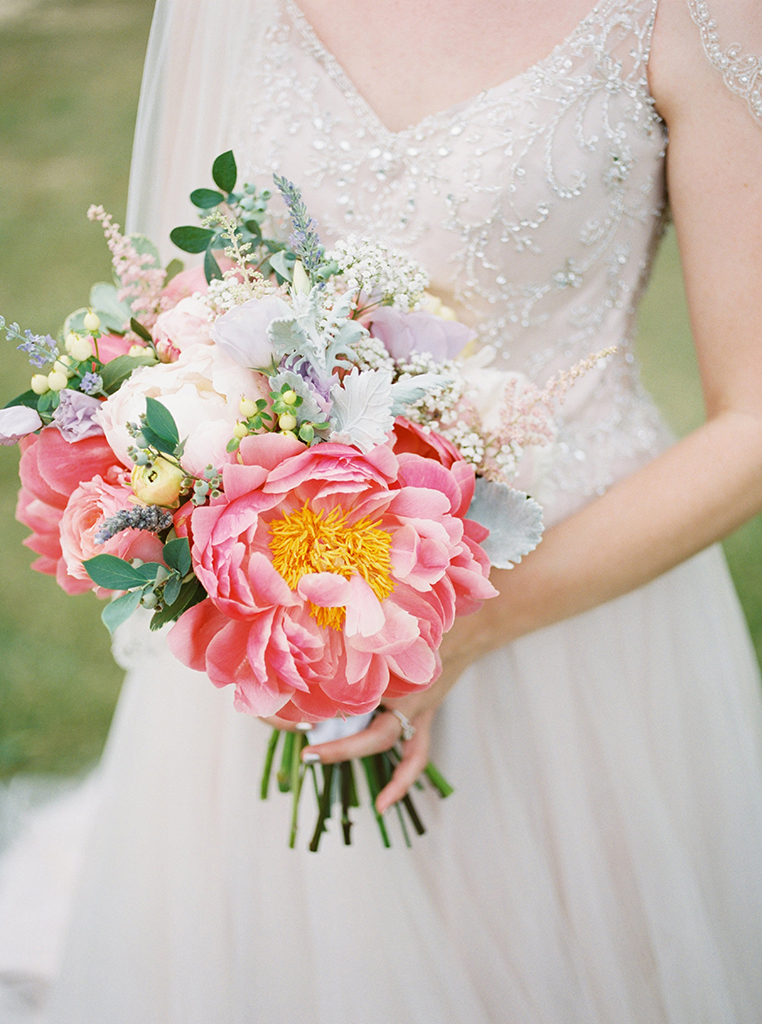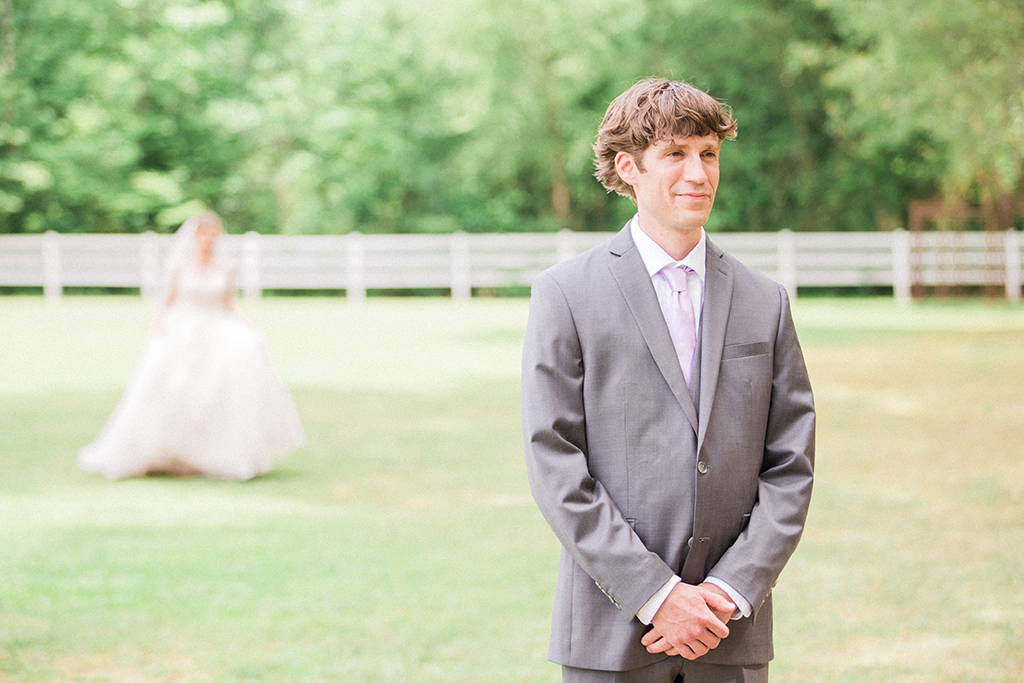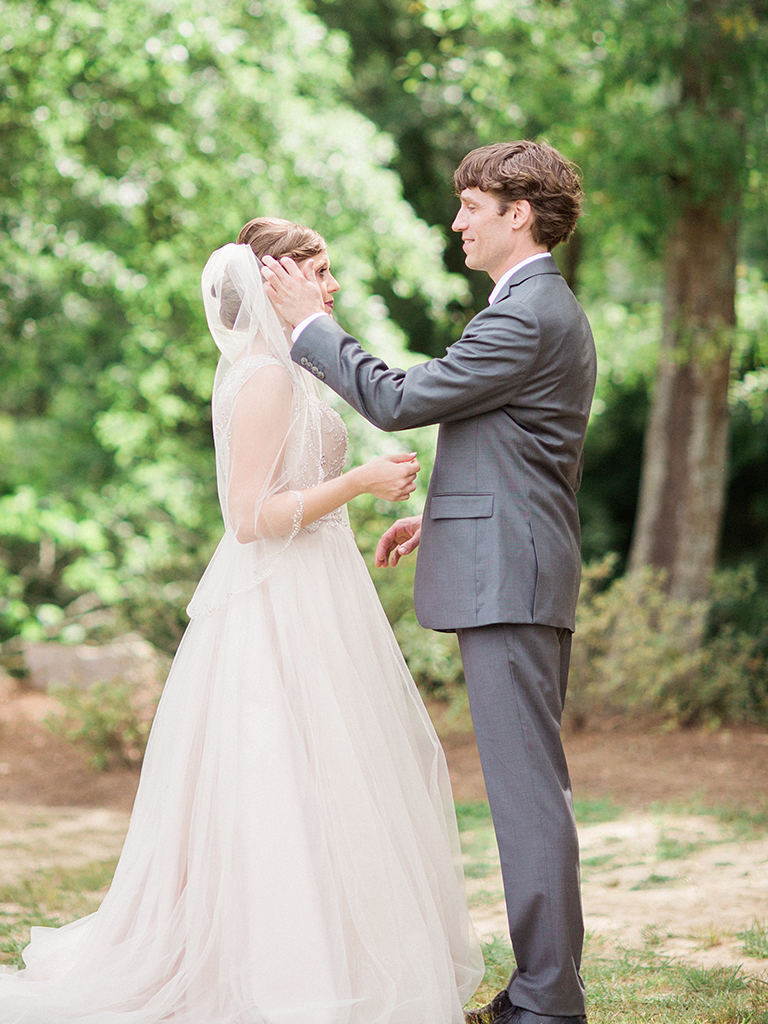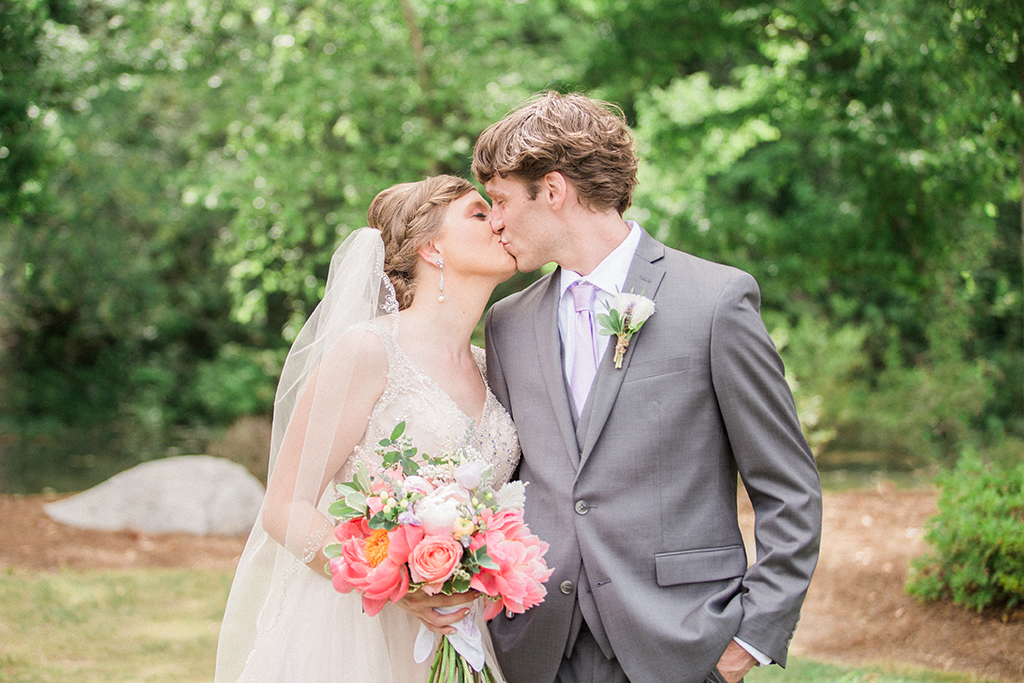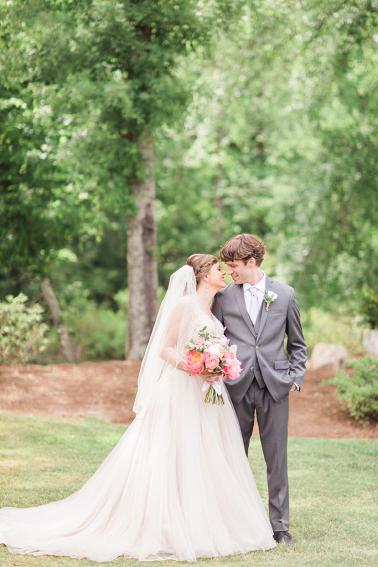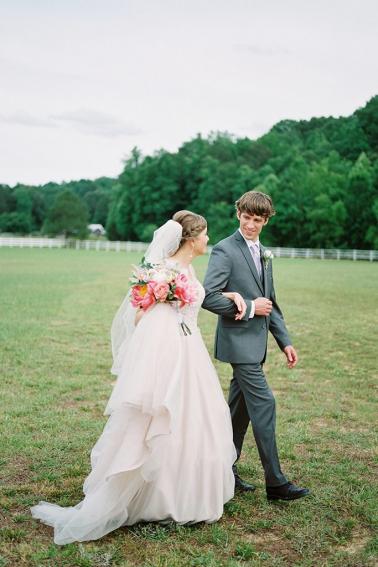 What was the most important thing to you when deciding who to work with for your wedding?
I wanted to make sure that they were not only knowledgeable, but personable, easy to work with, and organized.  I didn't want to have to worry about whether they were doing their jobs right on the day of the wedding! We interviewed all of our vendors to see how we connected with them. It also really helped to talk to them, as it allowed us to see if they were understanding the vision that we had for the wedding.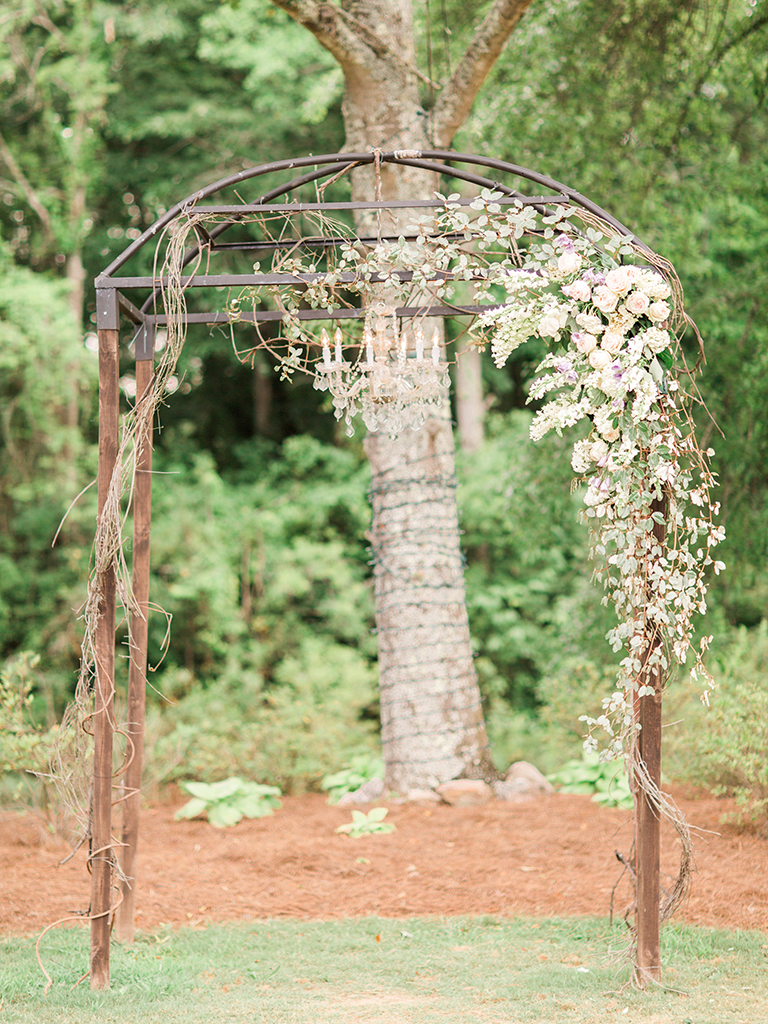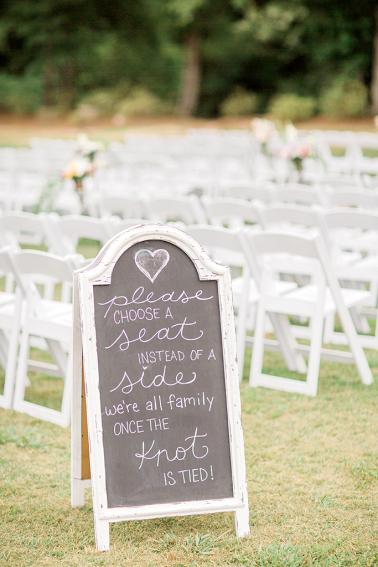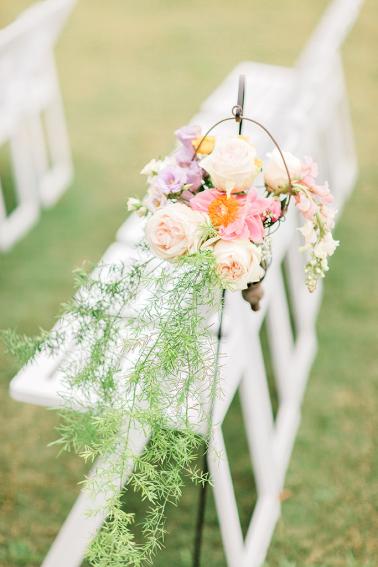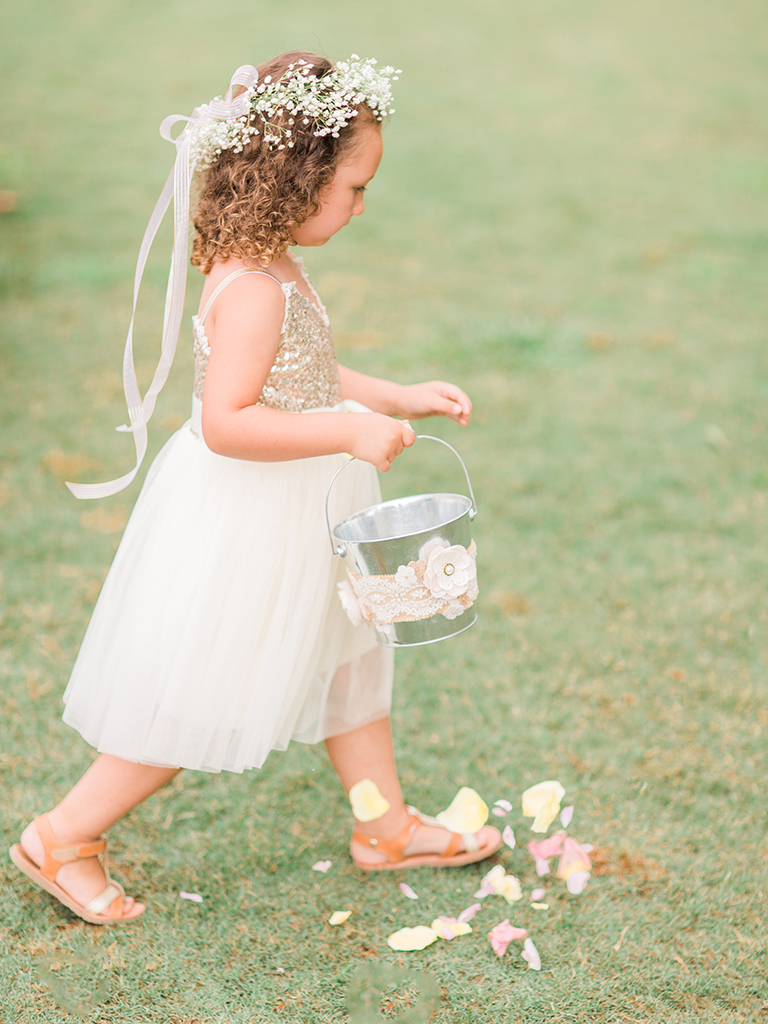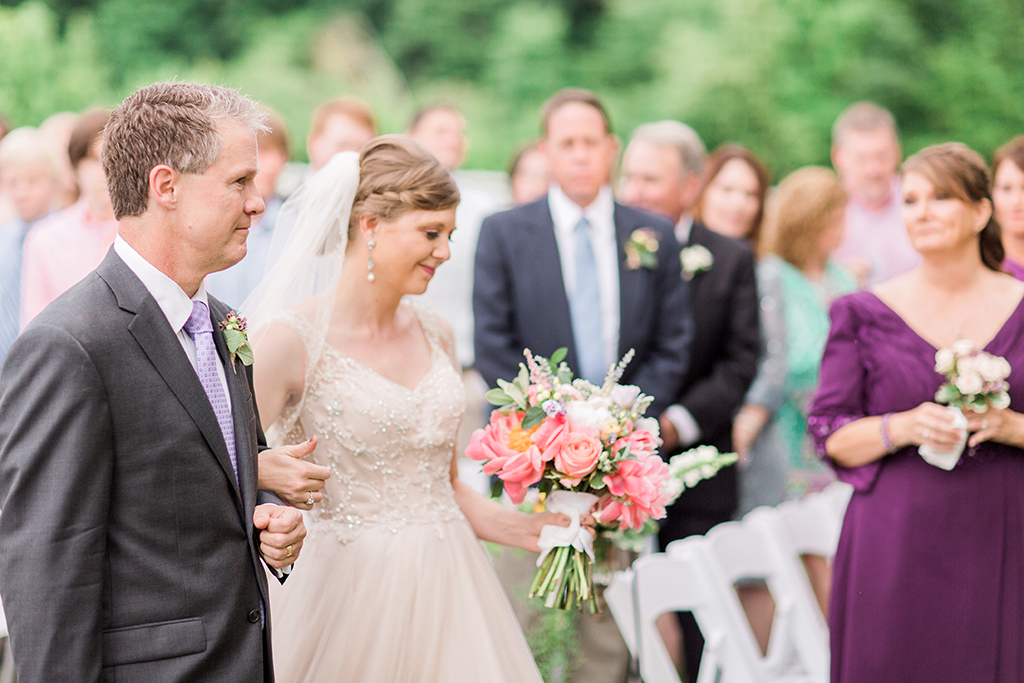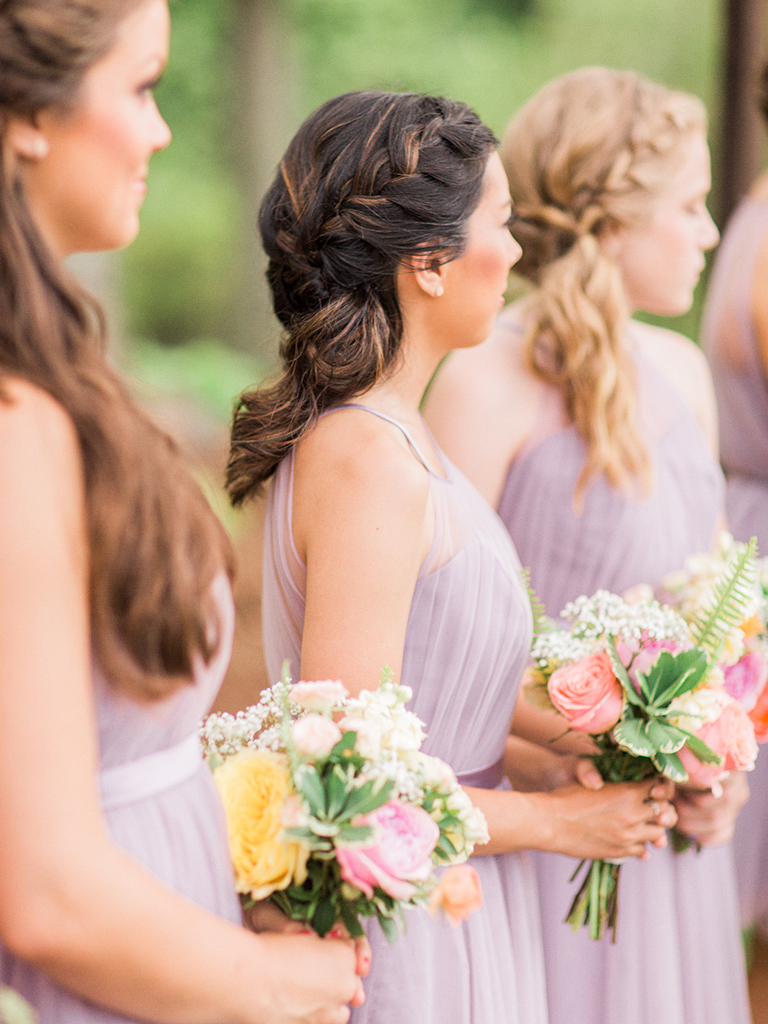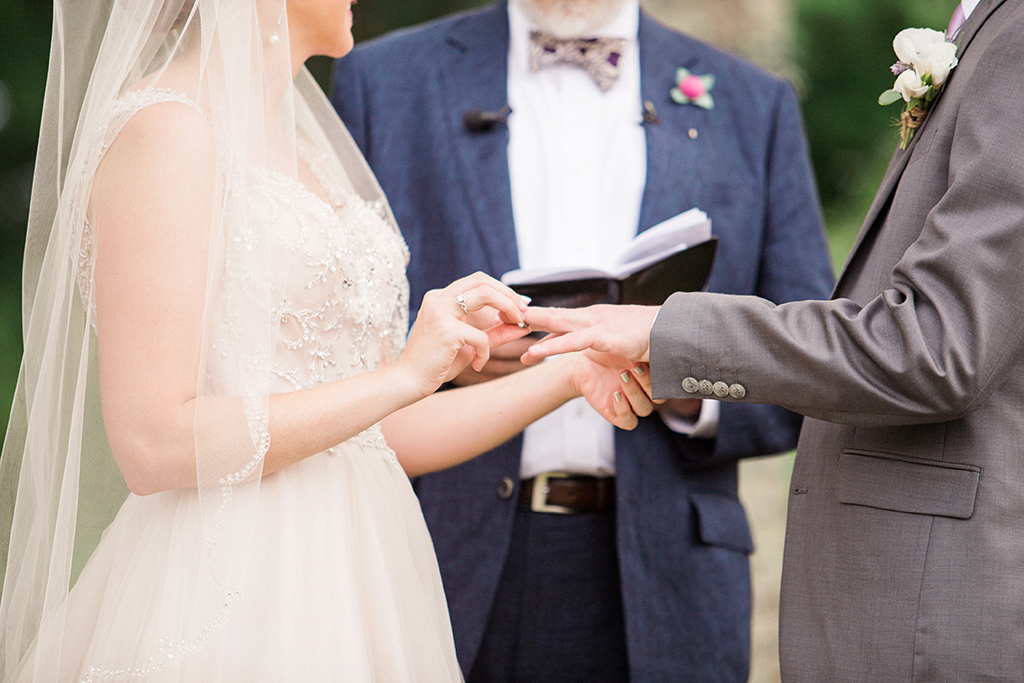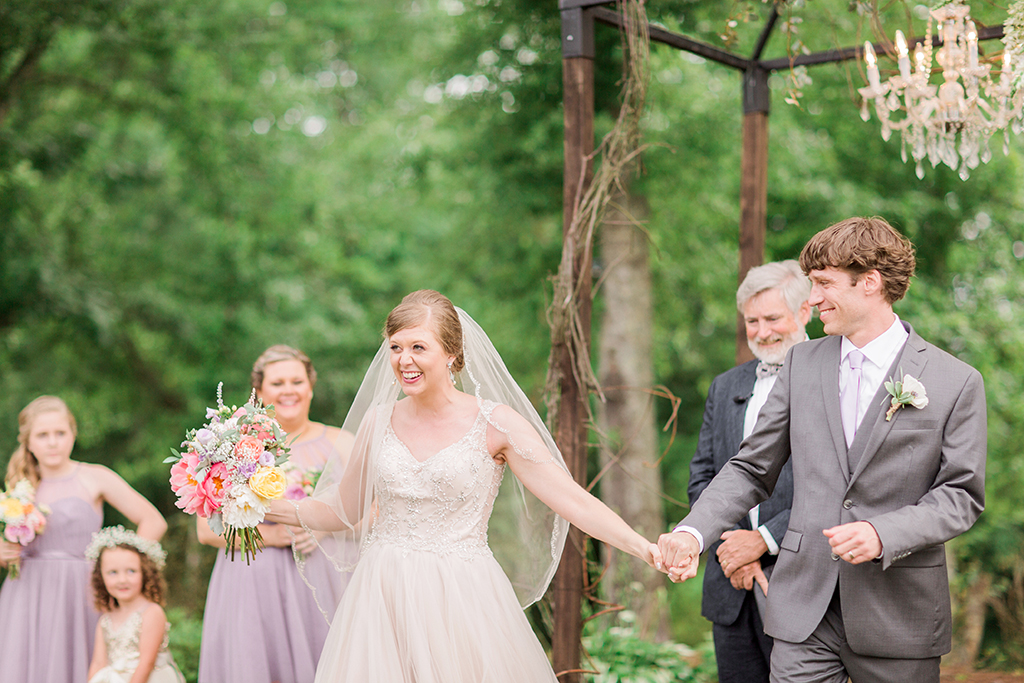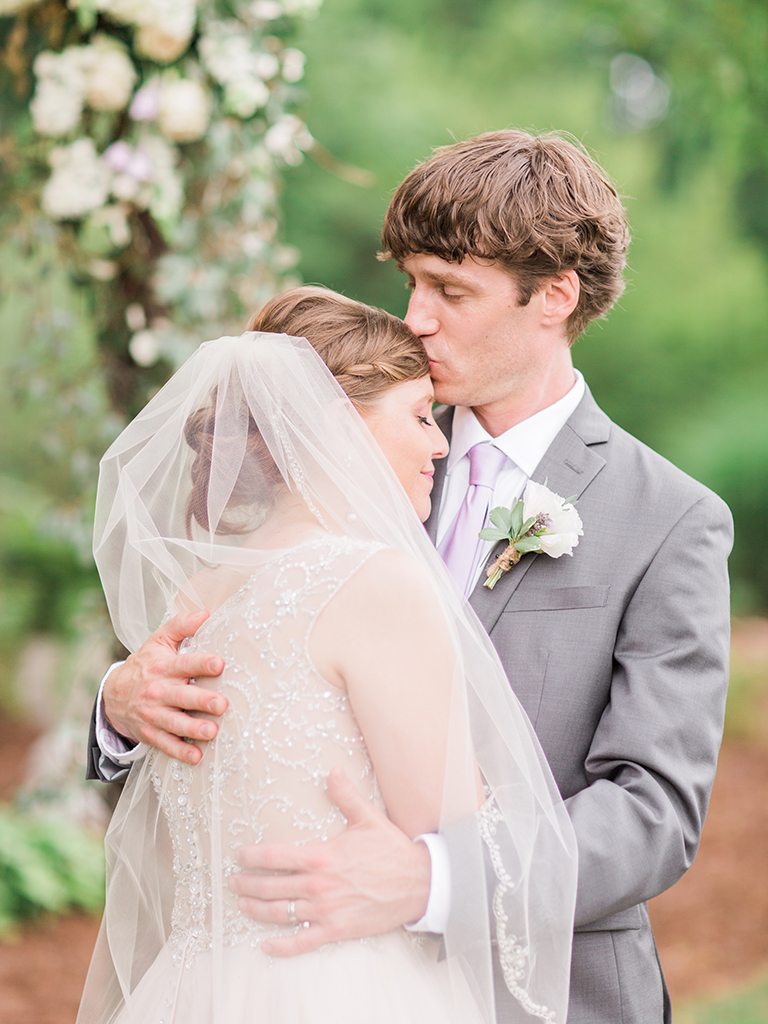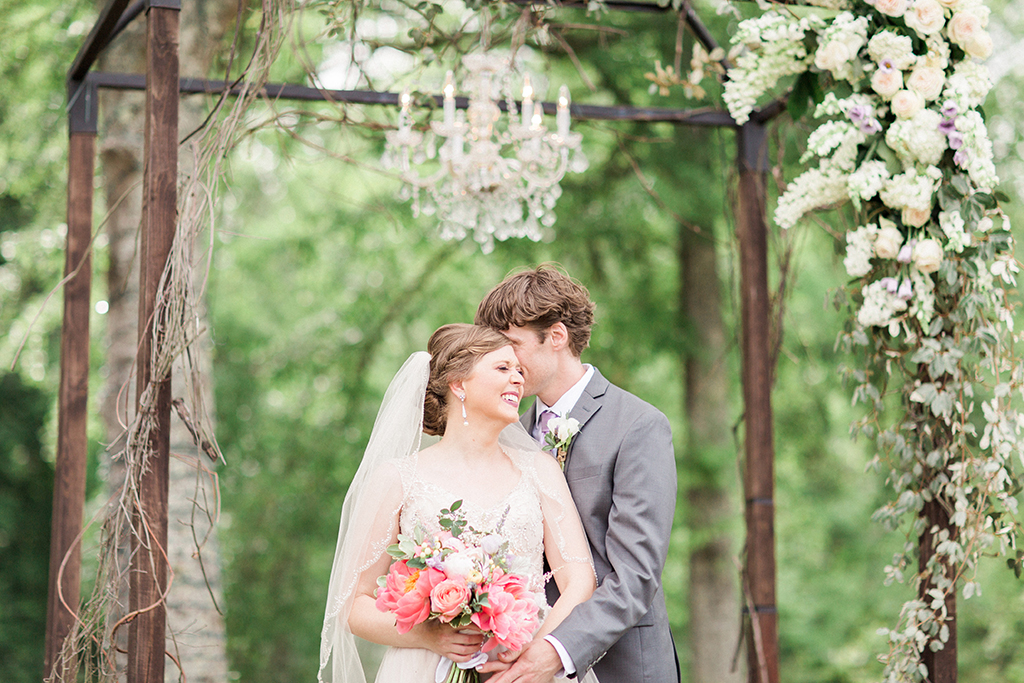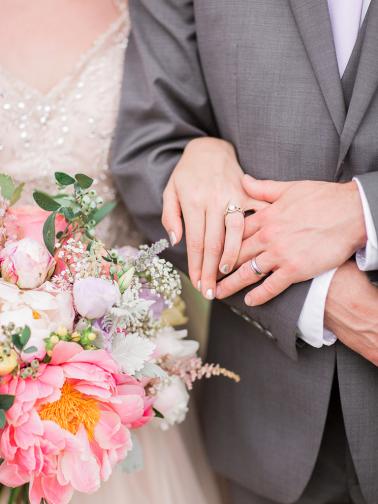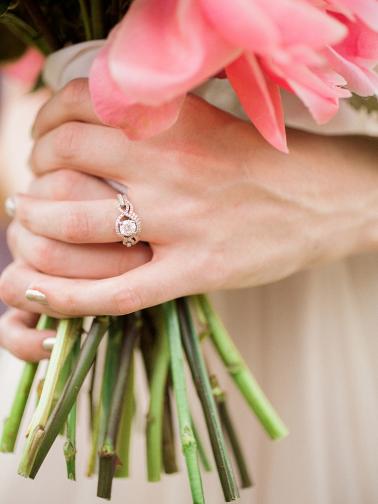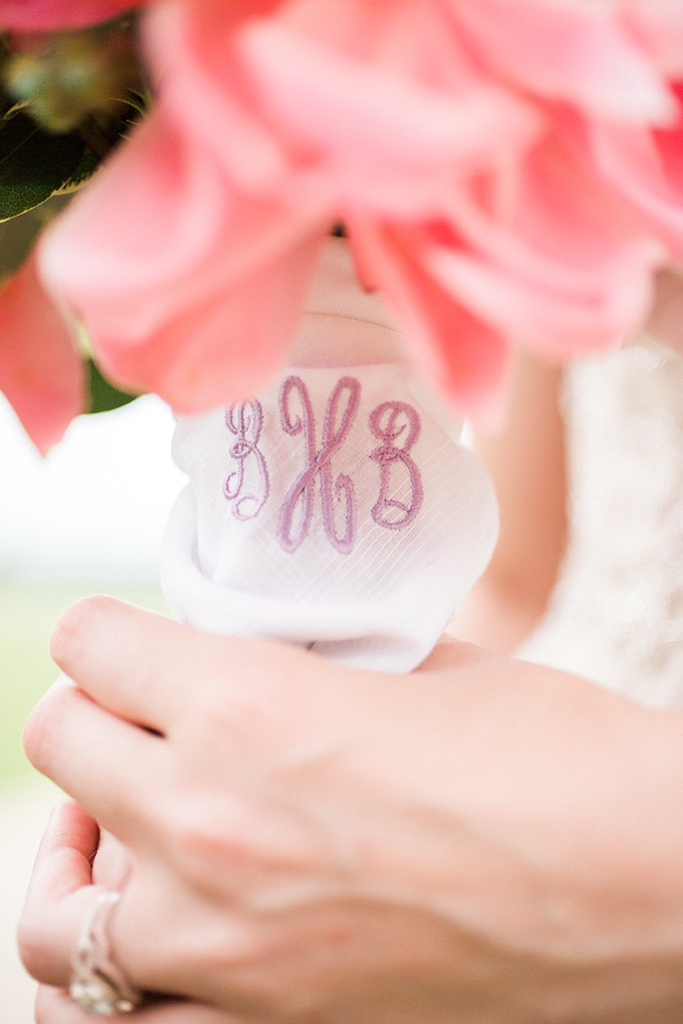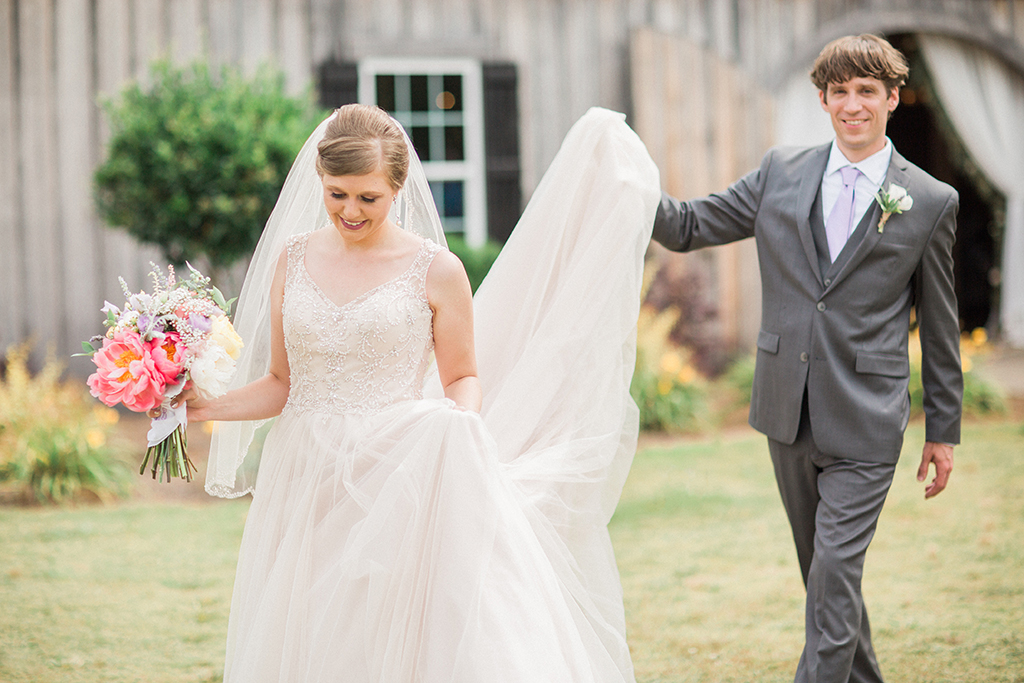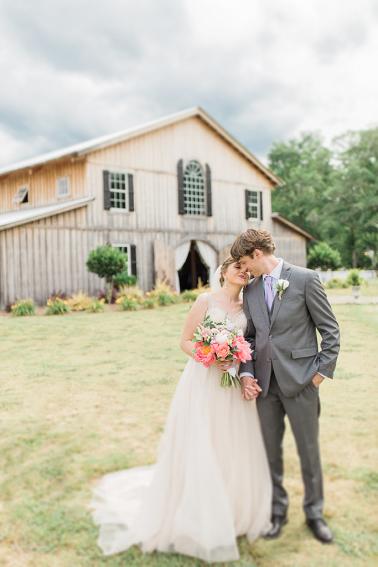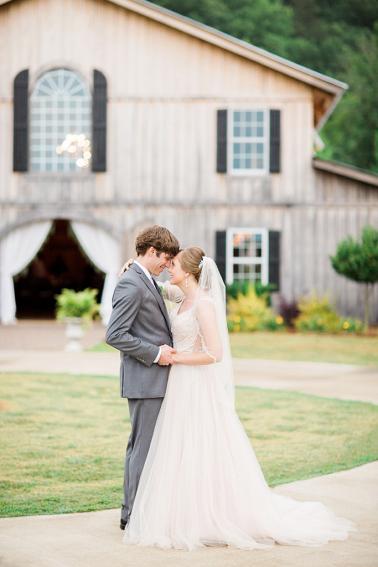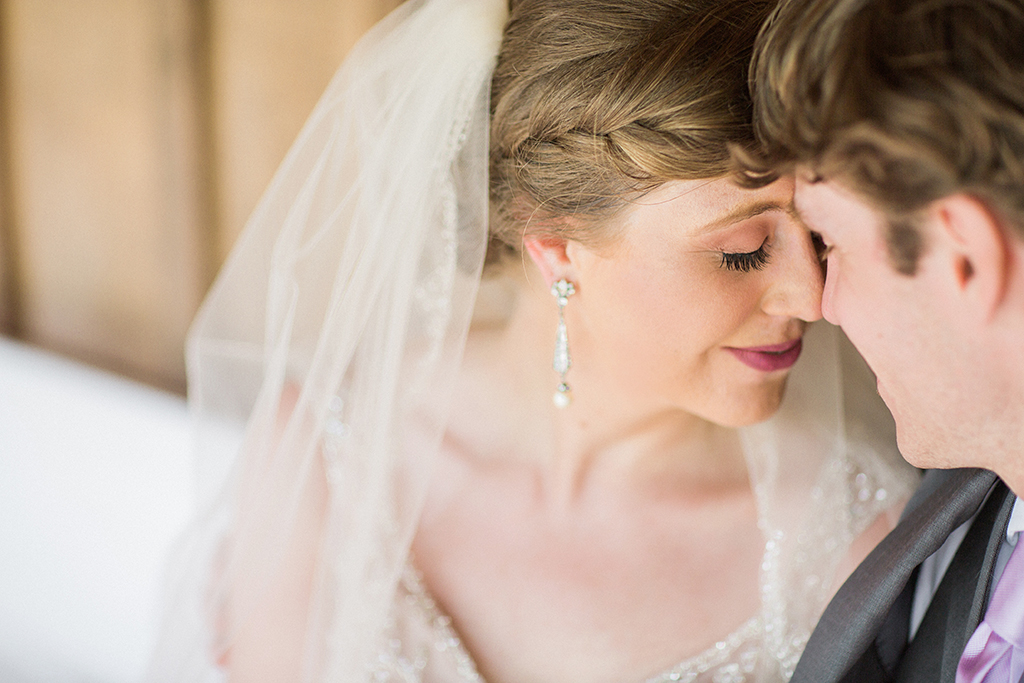 What was your inspiration for your wedding details and/or design?
I wanted the details and design to represent myself and my husband, who we are as individuals, and the things we share. The first conversation that we had the night we met was about our shared experiences in France. My mother-in-law is a French professor, and my husband spent several years of his childhood living in Paris. I chose to study the French language in high school and college, and studied abroad in Paris during college. Thus, this is a passion we both share, and our wedding details reflected that. We used a lot of lavender throughout, in the floral design and the food. Our cake was a lemon cake with lavender frosting, which again reflected the lavender and French theme; however, it was also our favorite flavor of gelato at a restaurant in St. Louis (we met in St. Louis while we were both living there, and my husband is from there). We also had chicken with lavender cream sauce, as well as boeuf bourginon as our main dishes. My Southern roots were reflected in our choice of venue, as I grew up in Huntsville, AL. We wanted Mark's family to experience Southern charm and hospitality, as many of them had never visited Alabama before. Southwind Plantation was an absolutely picturesque and perfect introduction, in my opinion! Overall, I think the combination of French country chic and Southern charm made for a very romantic and rustic setting. St. Louis was also represented, again through the cake flavor, as well as in beer options (Budweiser and Schlafly). One of our groomsmen drove the cases of Schlafly down from St. Louis so we could share it with guests!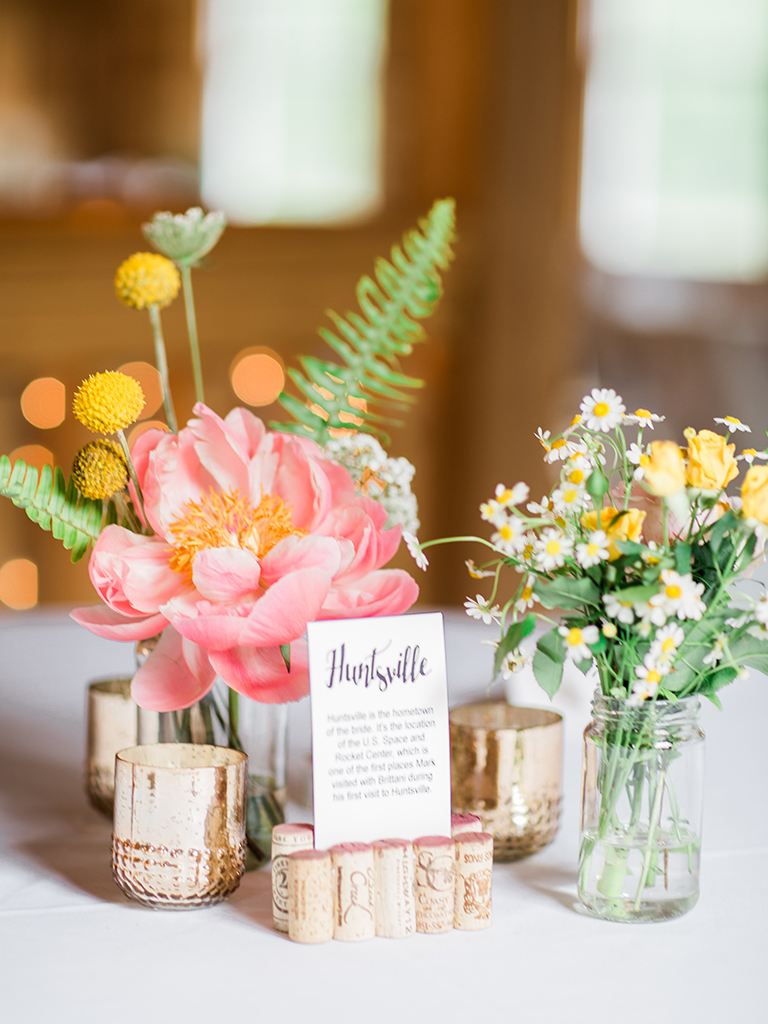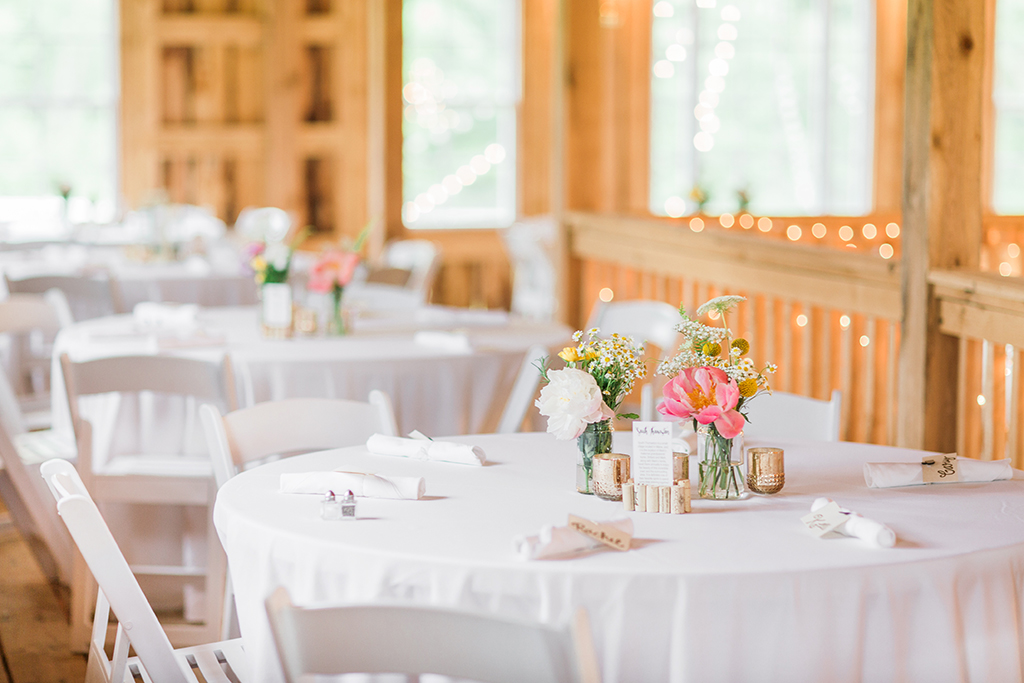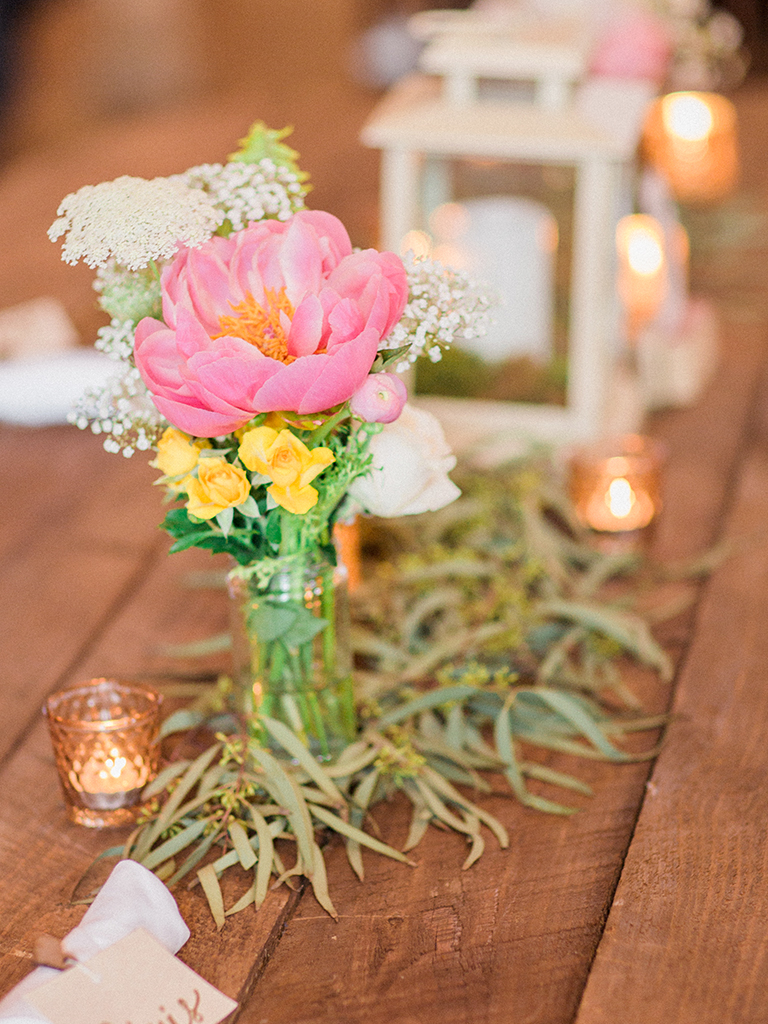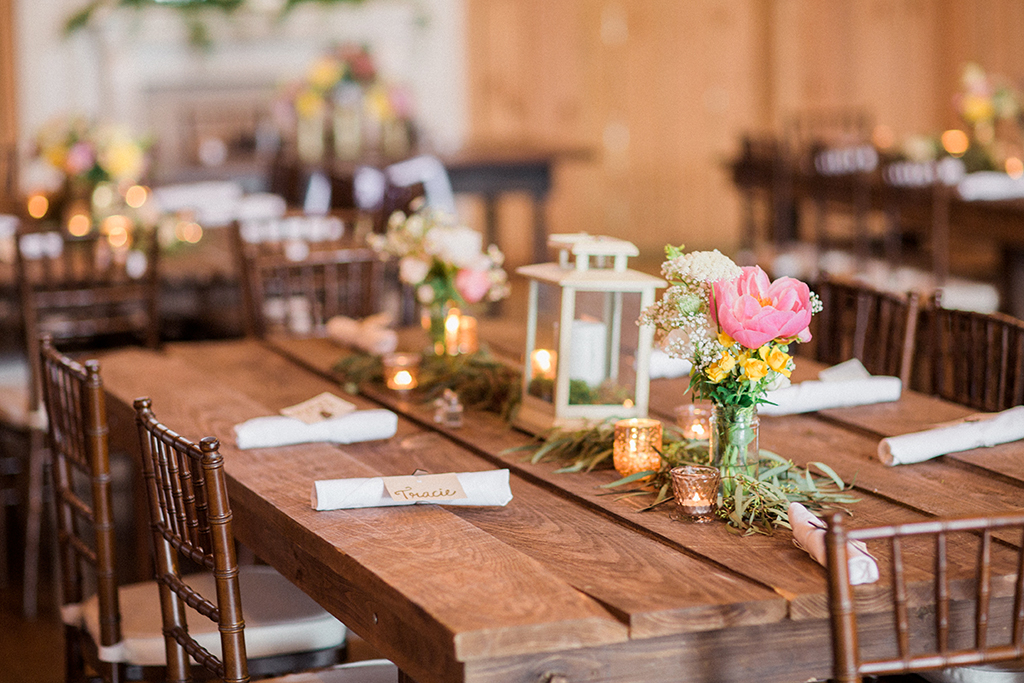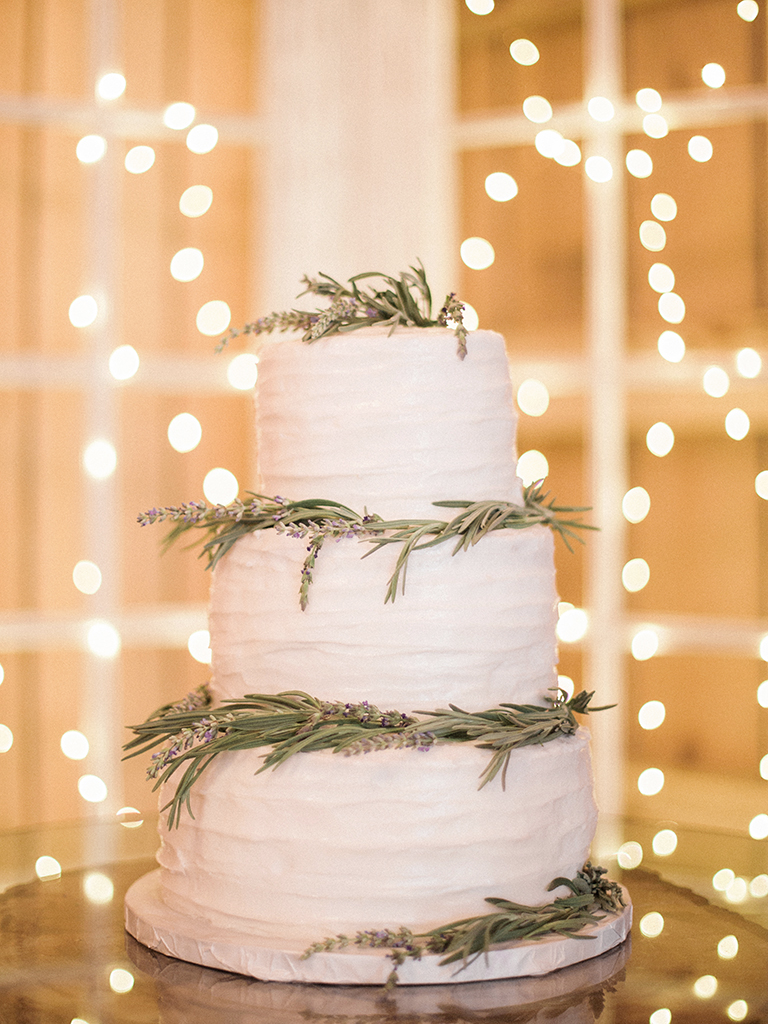 What was your favorite thing about your wedding?
This is such a difficult question to answer! Overall, I think just the happiness of the day and having our friends and family together from near and far to watch us get married. I also really enjoyed finally seeing everything we had planned come together. It all seemed like it fit in my head, but I had no idea if everything would flow and mesh until the day of when everything was decorated, and we were all dressed up. I'm a little biased, but I think it was absolutely perfect!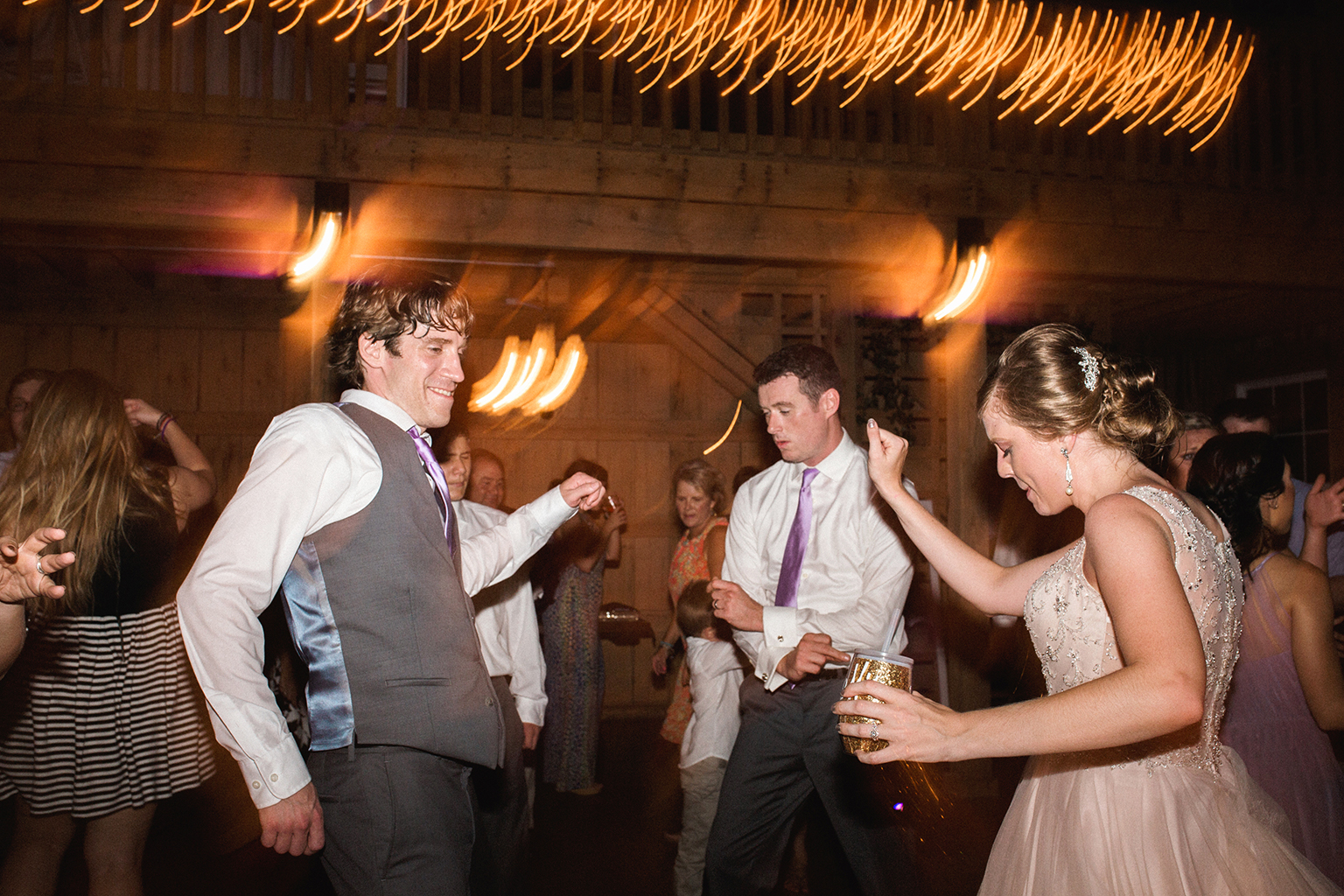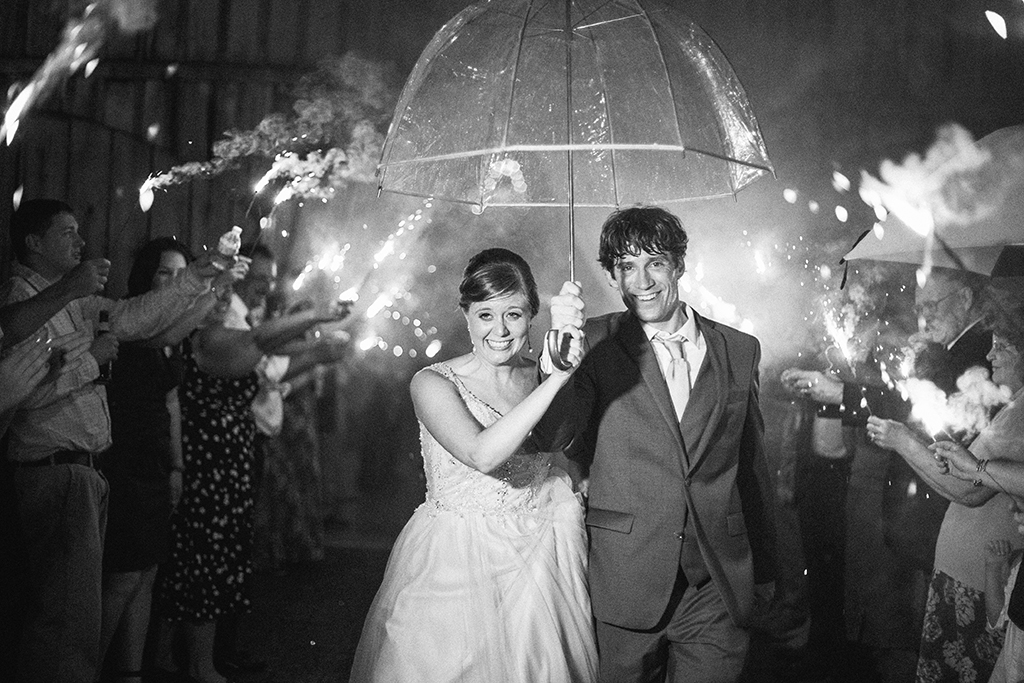 What is your best piece of advice for other brides?
Everyone says it, but I promise it's true – DON'T PANIC when things don't go as planned on your wedding day! I managed this by having an amazing day-of wedding coordinator who knew exactly what to do to fix any issues that arose, as well as having 5 incredible and laid-back bridesmaids who made sure that I was taken care of at all times! I was so worried about the predicted rain in the days leading up to the wedding, but when it finally began raining about 30 minutes before our ceremony time, I couldn't have been happier to be in a room with my (soon-to-be) husband and closest friends waiting out the rain so we could go get married! It will all work out in the end, I promise!
Vendors who made it all happen…
Photography: Photos By Heart // Venue: SouthWind Plantation // Flowers: Kathryn Anne Weddings // Rentals: Top Notch // Paper: Minted // Catering: Garfrerick's Cafe // Cake: Chocolate Indulgence // Dress designer: Stella York // DJ: Amerson Events
The following two tabs change content below.
My name is Carly, and I live for love whether it's the love I witness between my family members and friends or the love I have for places and weddings. For these reasons and more, I write about the wedding industry, and I'm an event planner, designer, and floral stylist who will forever be in love with flowers, pink, and bows.