It's safe to say I love when a couple's story starts to intertwine long before they meet! Lyndsay and Jake met while attending St. Lawrence University. Every summer, Jake traveled with his cross country team to Canaras, a summer camp just 20 miles from Lyndsay's home, for an annual training weekend. With mutual ties to the same location, L+J quickly decided to welcome guests to Canaras for a weekend of wedding fun.
While planning their rustic New York wedding, L+J looked to Perennia, an event design company run by Lyndsay's mom and aunts, to assist them with narrowing their vast amount of inspiration. A natural palette quickly became paramount to bring their warm and cozy camp vision to life, plus they looked to pieces from their individual stories to add additional meaningful details to their wedding day. I also love that they incorporated their first date into their wedding day by serving flatbread pizza!
L+J wanted their guests to truly enjoy their time away, and we think you will agree they did once you view the fabulous images captured by Jaclyn Schmitz Photography!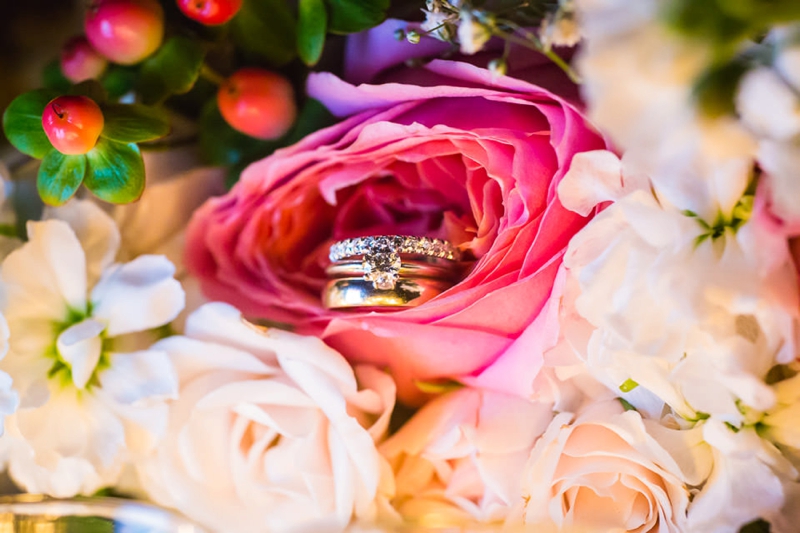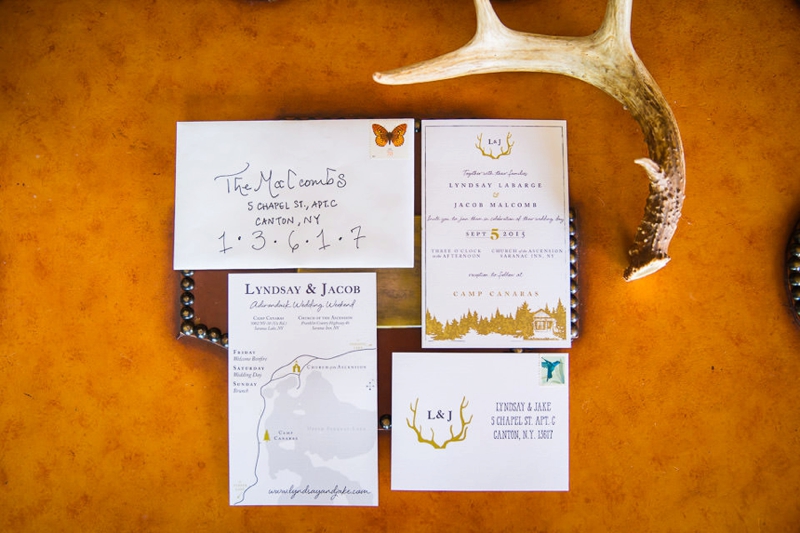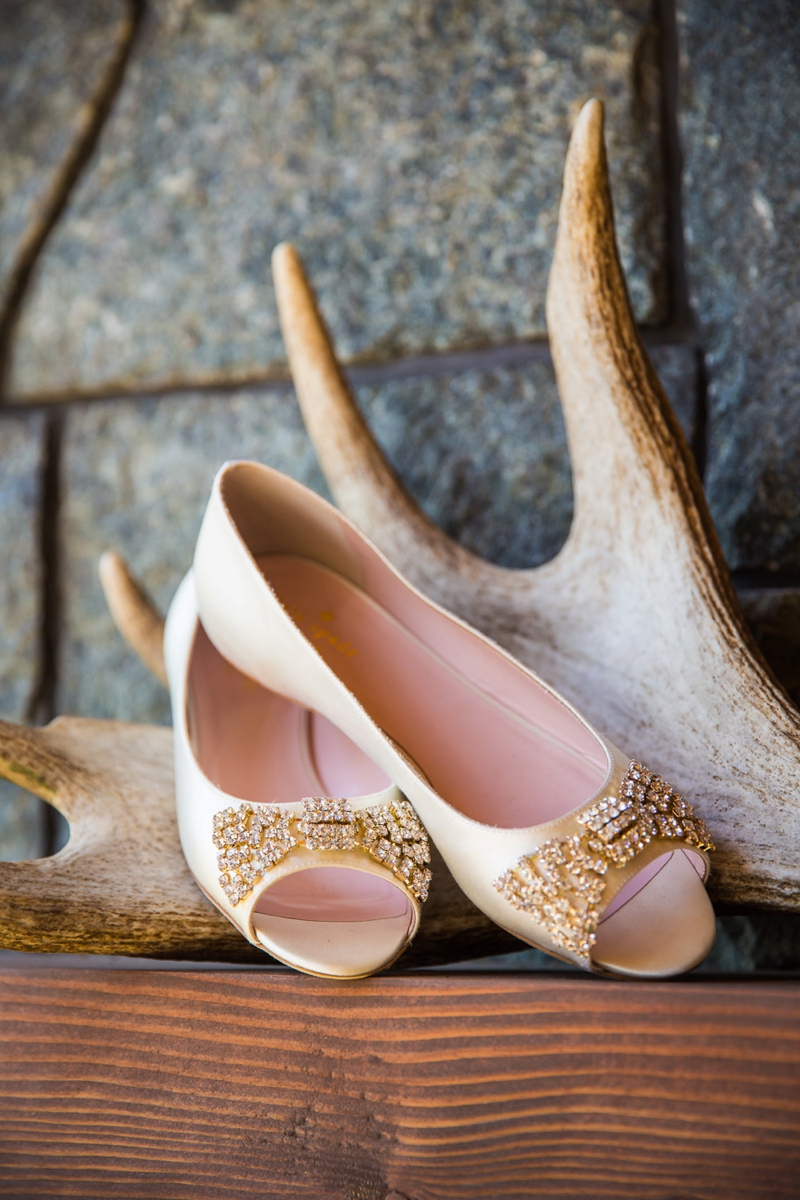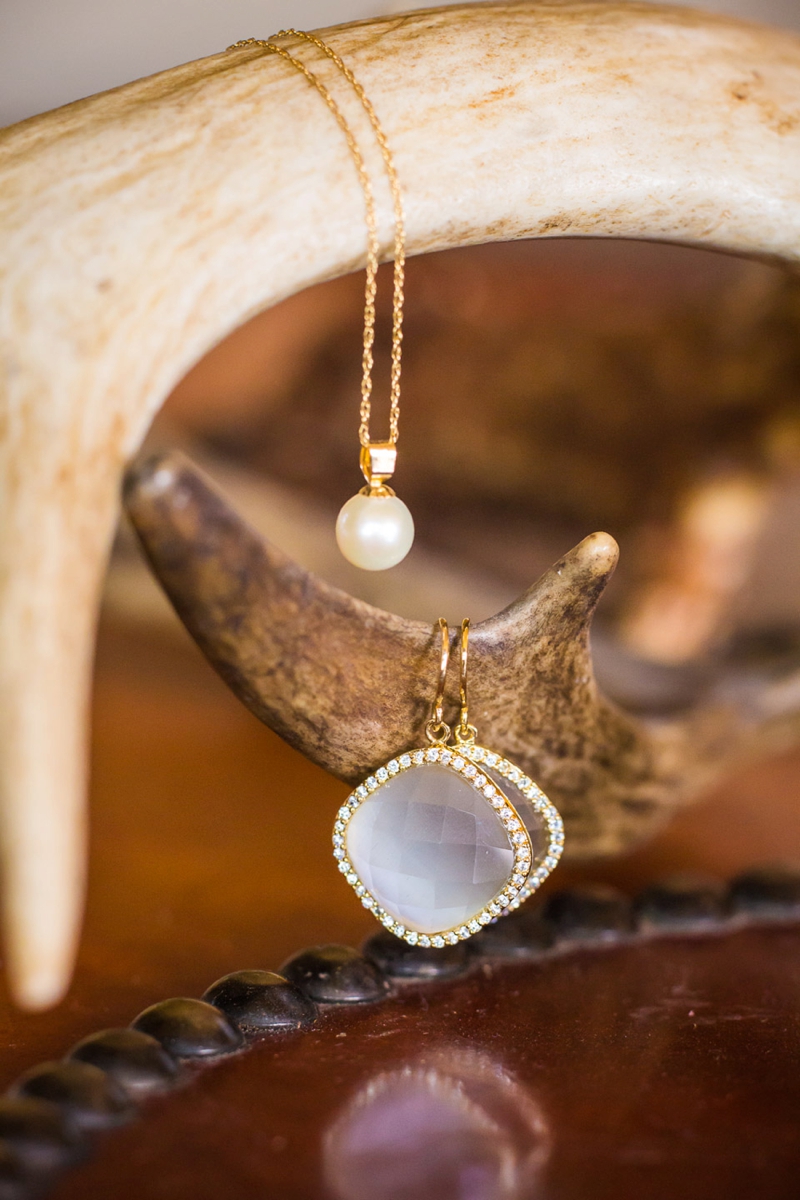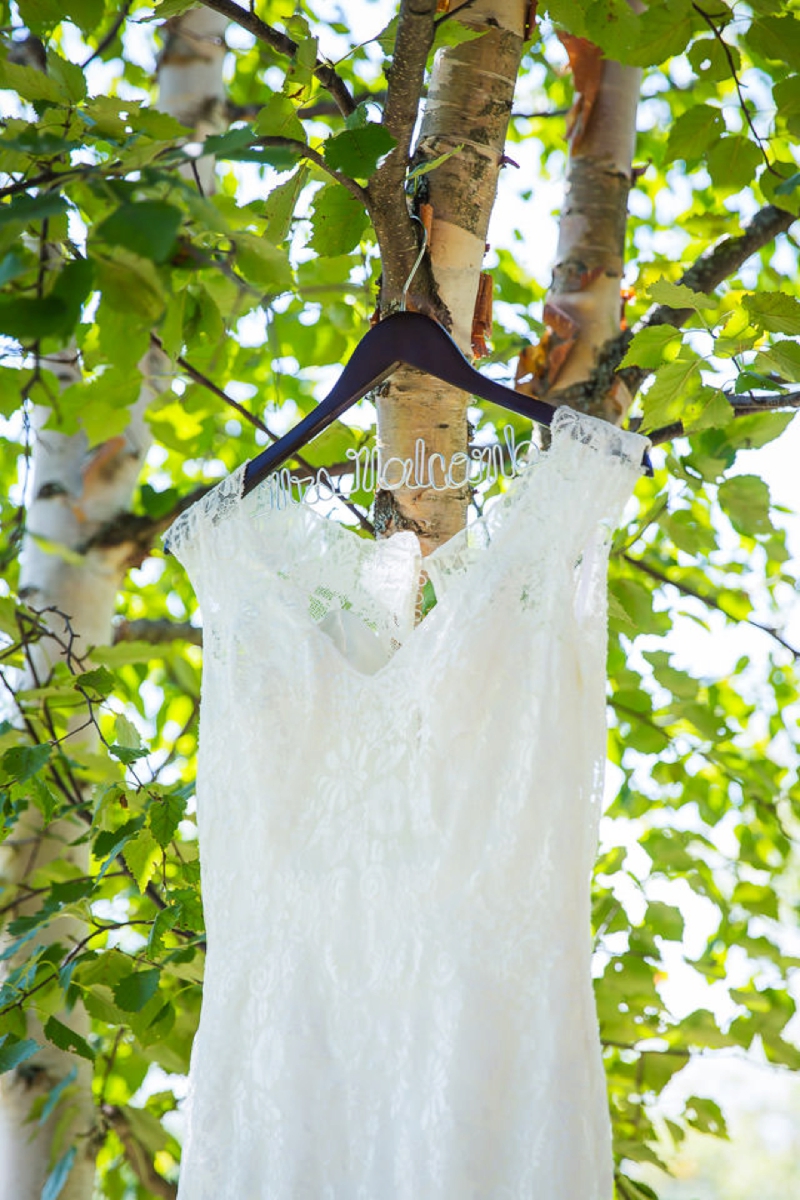 What (or who) helped you most in your planning process and/or on your wedding day? 
I was a very excited bride and really dove right into planning! We loved everything we saw on Etsy, Pinterest and in magazines but had no idea how to integrate it all into one harmonious style. Organization became key. We used Google drive and Pinterest boards a ton and I loved writing everything down in a wedding notebook. Family was our biggest help in final decisions and execution. My mom and aunts, who have great style and a knack for details, worked with us to hone in on our design. We used our favorite colors in our decor, flowers, dresses and suits. We also wanted our guests to feel comfortable and cozy during the reception, that they were being welcomed to our home for dinner and the evening. We accented our venue with decor from our apartment and parents' homes – Maasai blankets from Kenya (where we studied abroad in college), small antique jars from Jake's family in Ohio, and childhood photos added that personal and welcoming touch.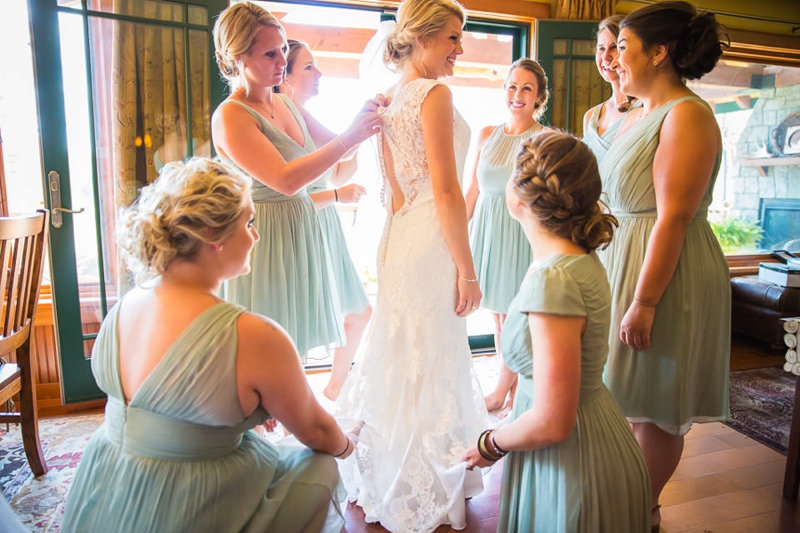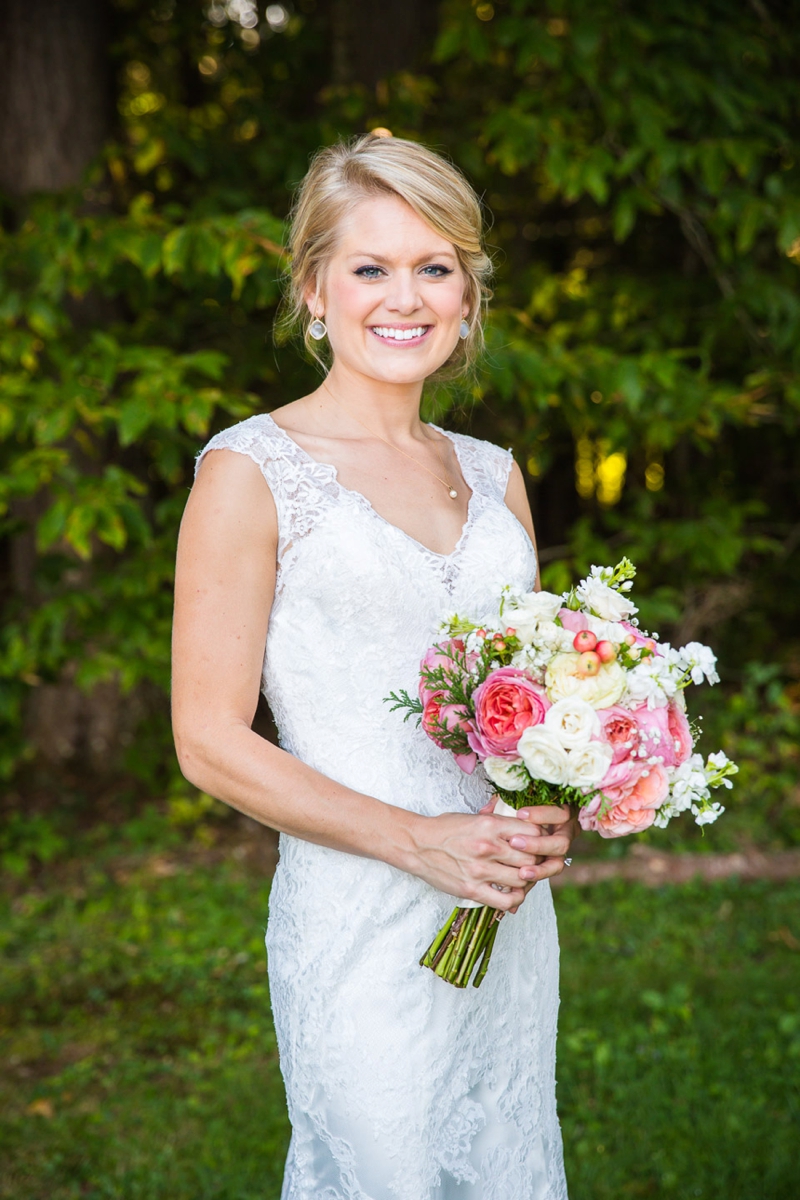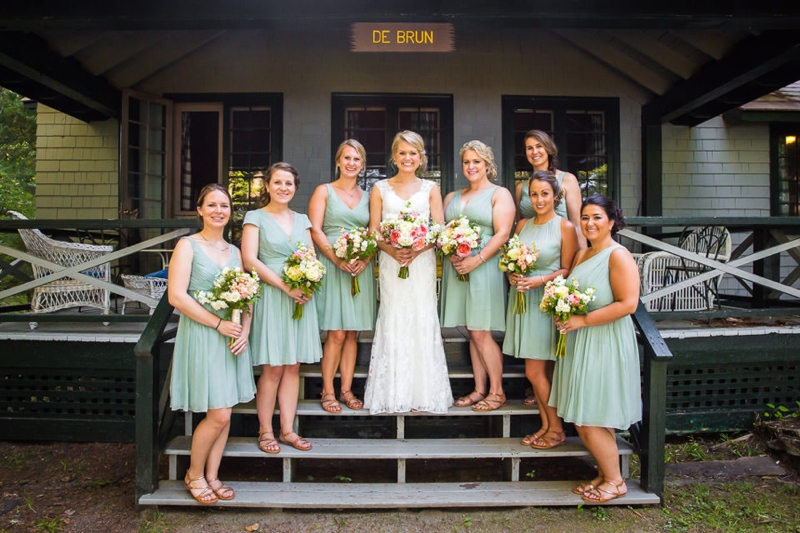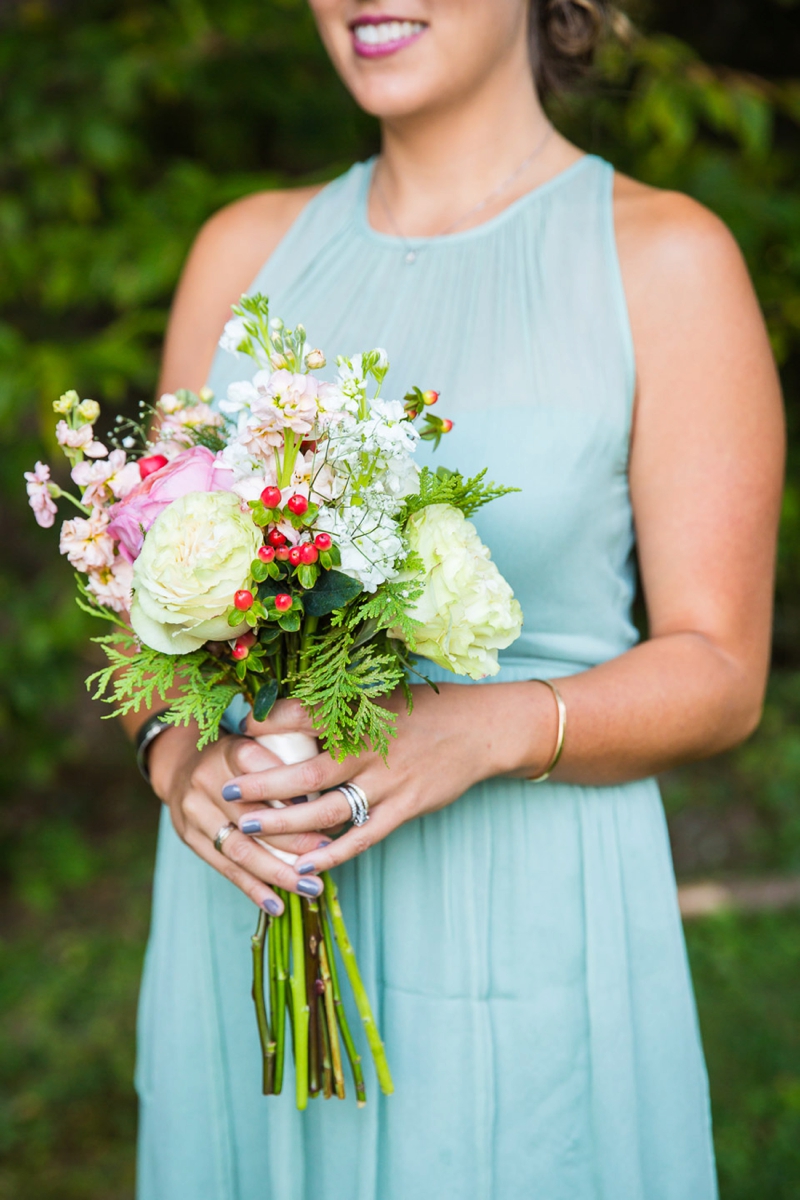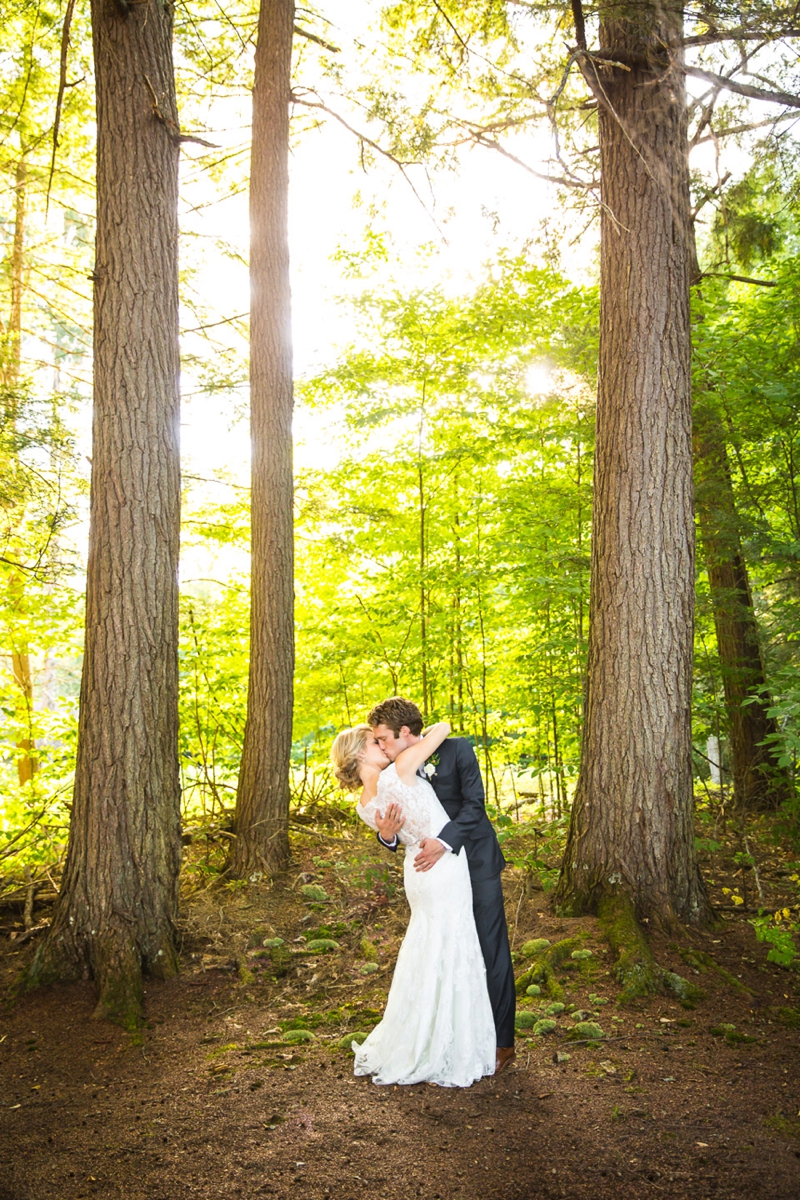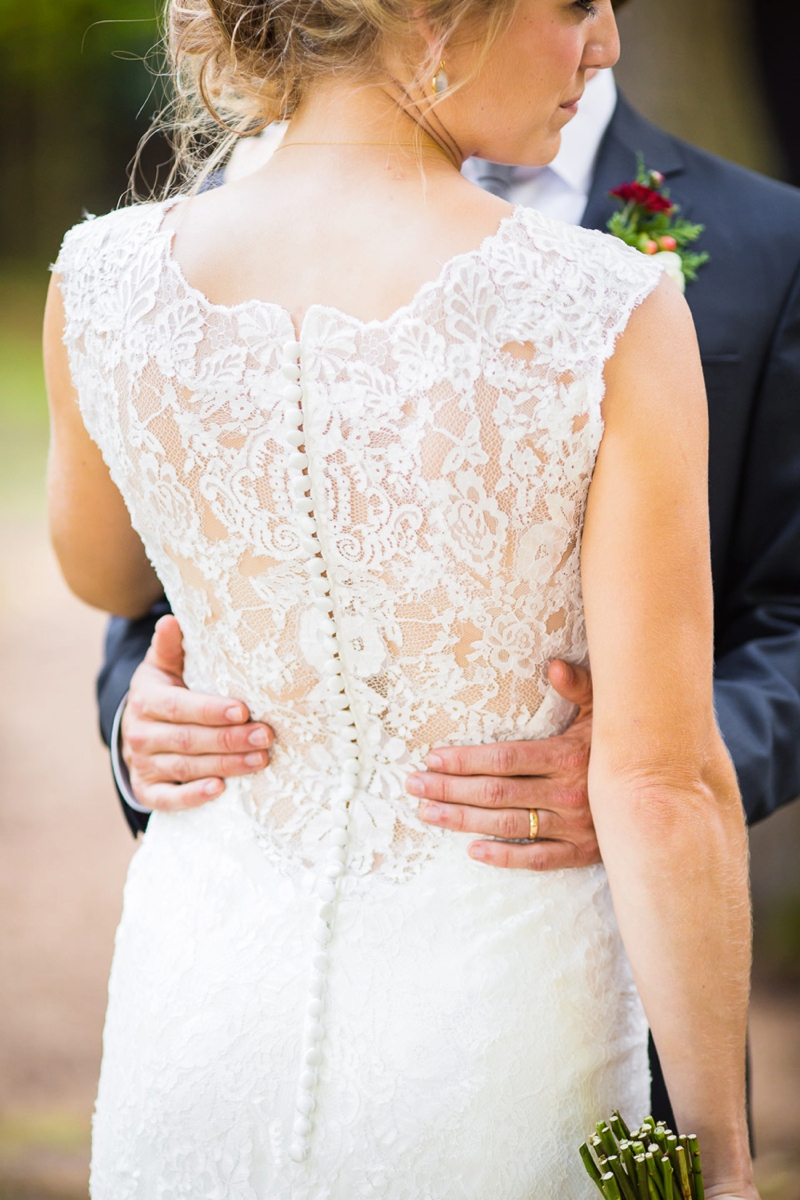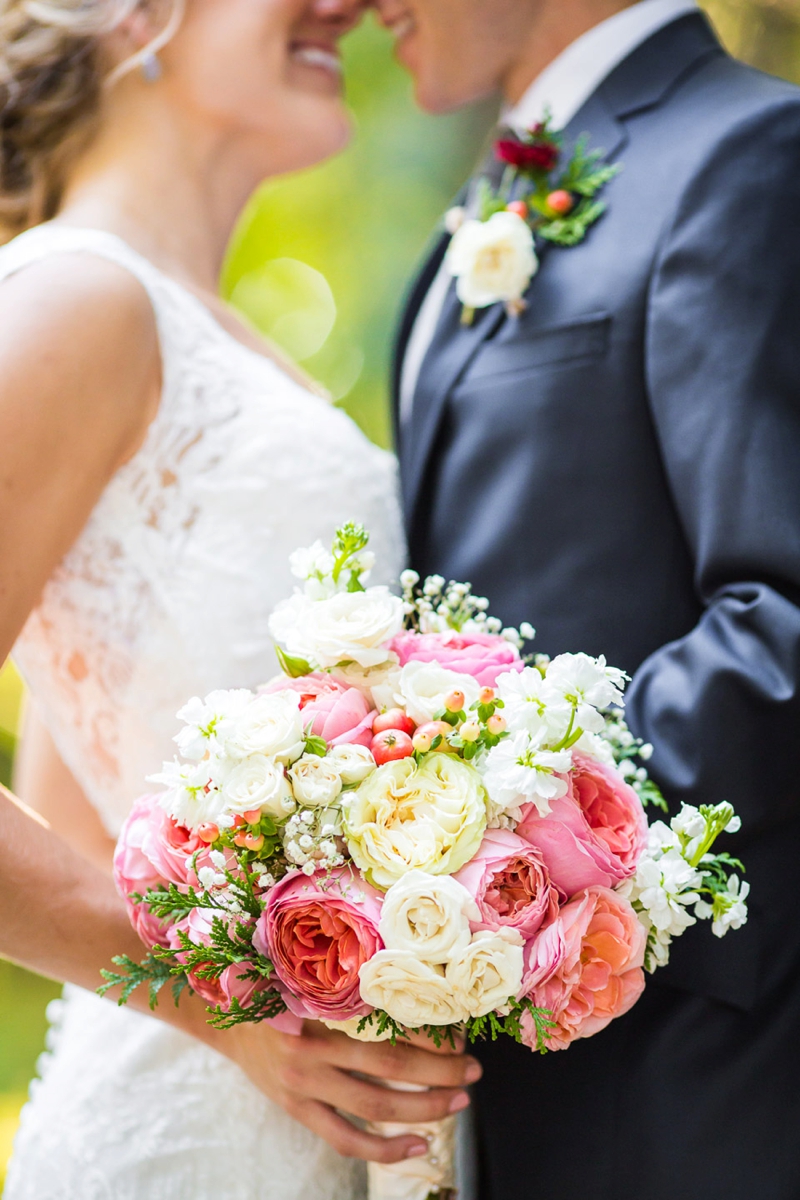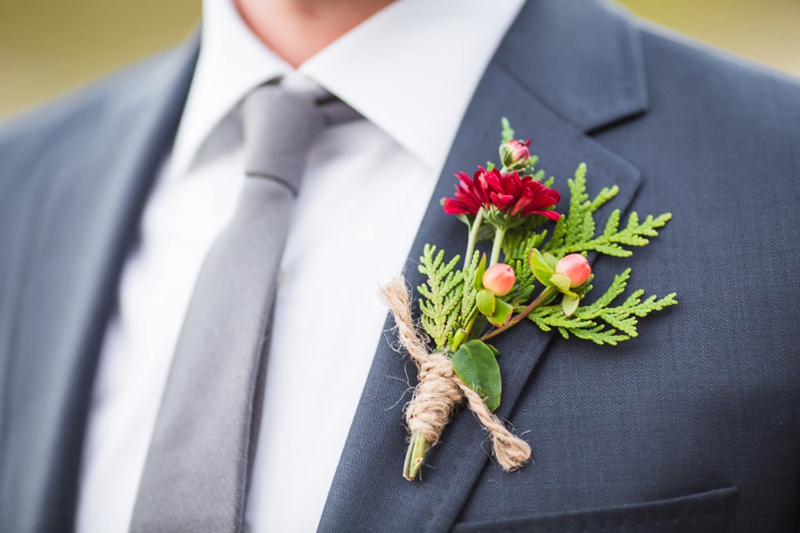 What was the most important thing to you when deciding who to work with for your wedding? 
The most important aspect to working with vendors was feeling comfortable in their abilities to do their job and do it well. We wanted the people we worked with to respect our wishes but give professional suggestions and honest feedback. We sought out vendors who had strong reviews and got back to us quickly. In our first conversations I really connected with vendors who asked smart questions, were organized, detail oriented and excited to be a part of our wedding day! We knew we wanted wood-fired pizza for our reception dinner, so if a caterer wavered in their abilities to serve hot pizzas for 150 people, we moved on. When we wanted to skip the cake cutting portion of the reception our DJ team explained that particularly for older guests, the cake cutting signals the transition from dinner to dancing — something we hadn't considered. In the end, we decided to have a formal cake cutting and are so glad we listened to the professionals. This worked because we trusted them and had developed and honest and open relationship. They asked what we wanted and what we didn't want, and that was key to making this work and work well. I loved all of our vendors so much, we really lucked out with every single person we worked with!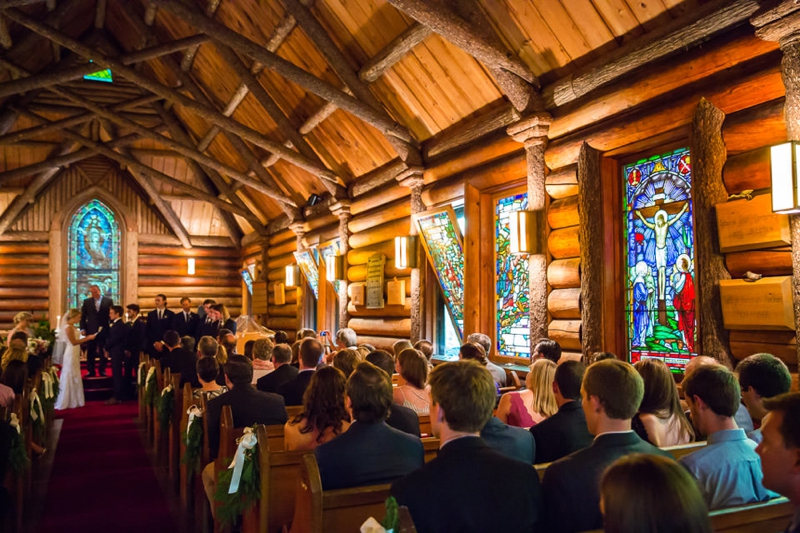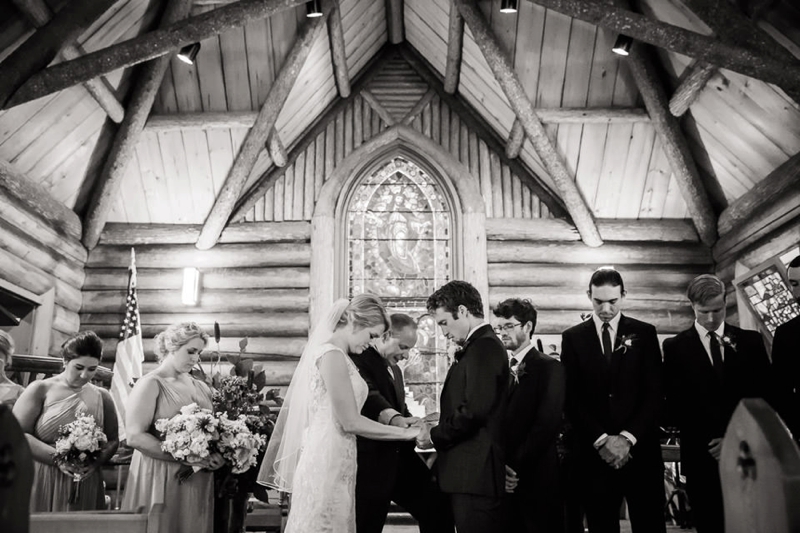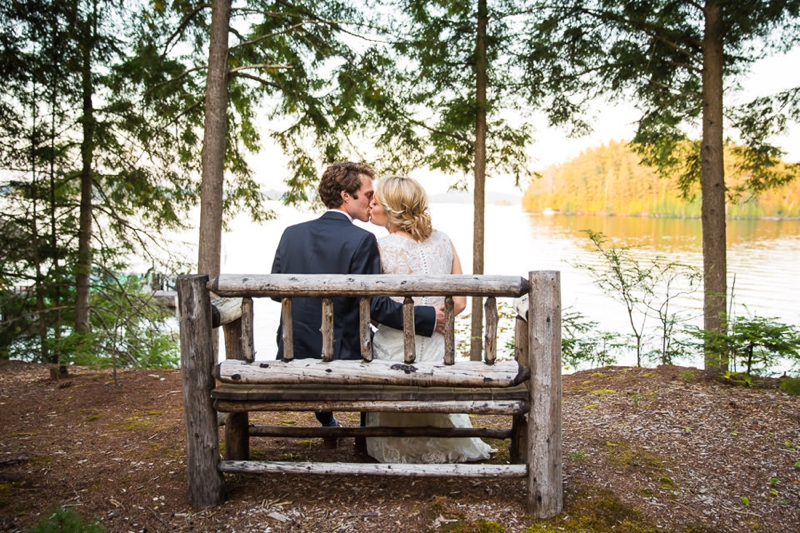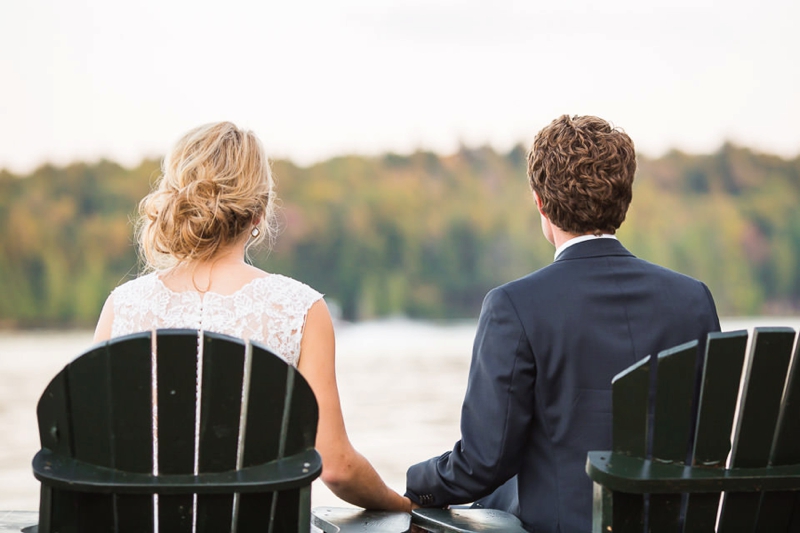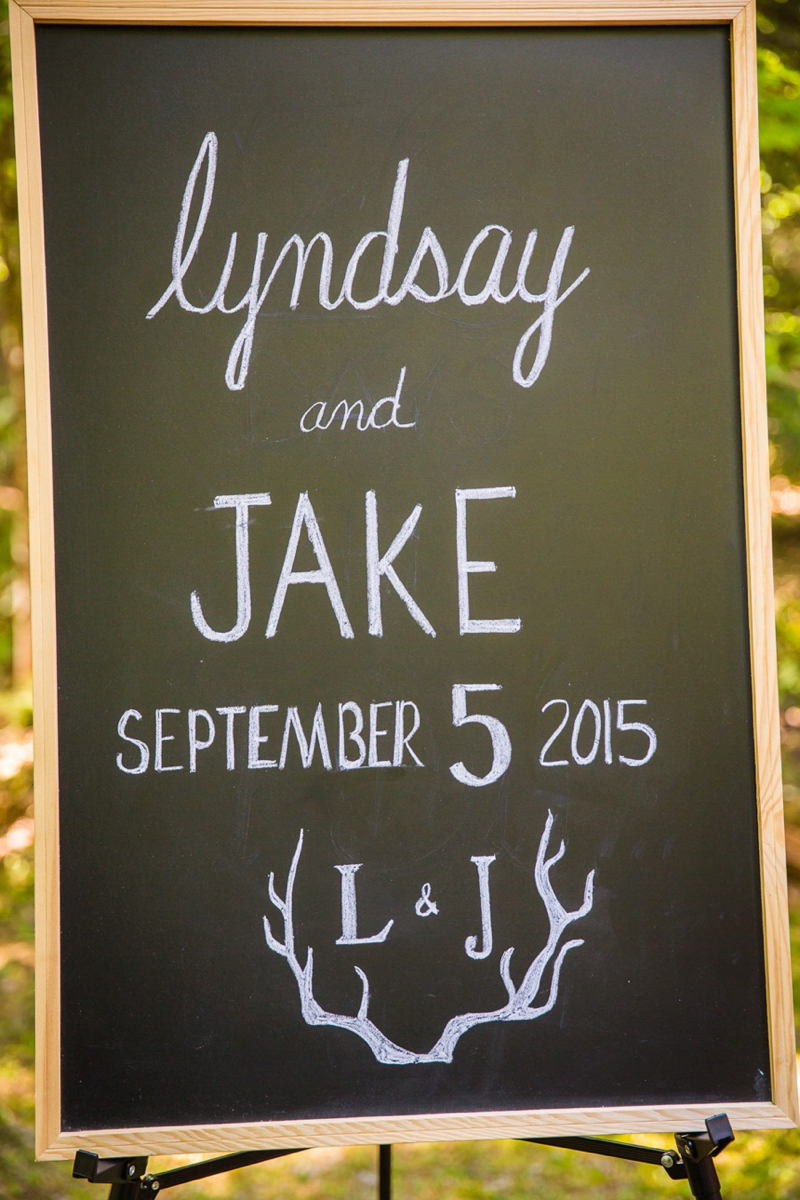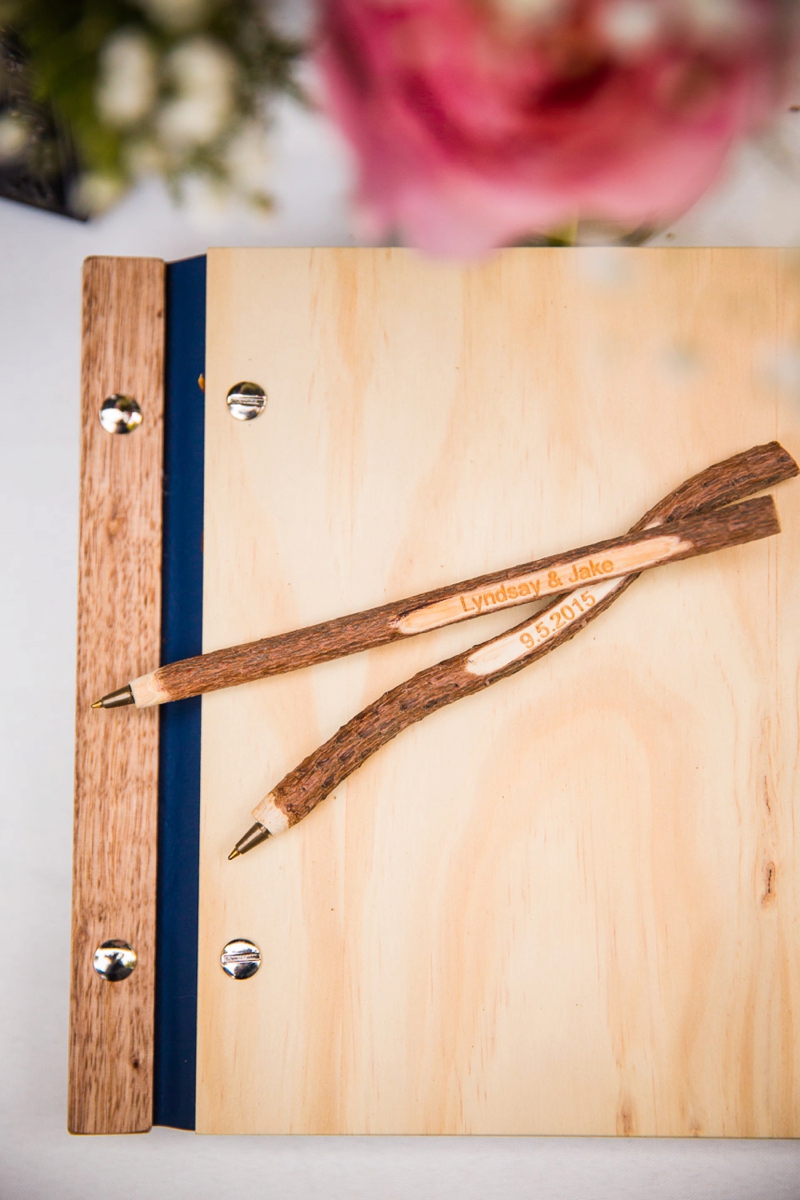 What was your inspiration for your wedding details and/or design?
Our wedding venue drove a lot of our design inspiration. Our venue was an old Adirondack great camp that has rustic cabins, woodsy walking paths, and views stretching across the lake towards the Adirondack Mountains. The property is stunning on its own so we focused on a theme and colors that highlighted that natural beauty and the rustic camp vibe, while also elevating the ambiance. We love earth tones – forest greens, deep reds and navy blues – and chose accents of light pink, mint, and gold to compliment the woodsy backdrop. For many of our guests it was a long drive to get to the Adirondacks, and we hoped that our venue wouldn't just be a reception location, but a weekend getaway for family and friends. We wanted our guests to have fun so we had an extended cocktail hour, lawn games like corn hole and canoes and kayaks available for everyone to use! Even though it was our day, we wanted our guests to feel like it was their day too.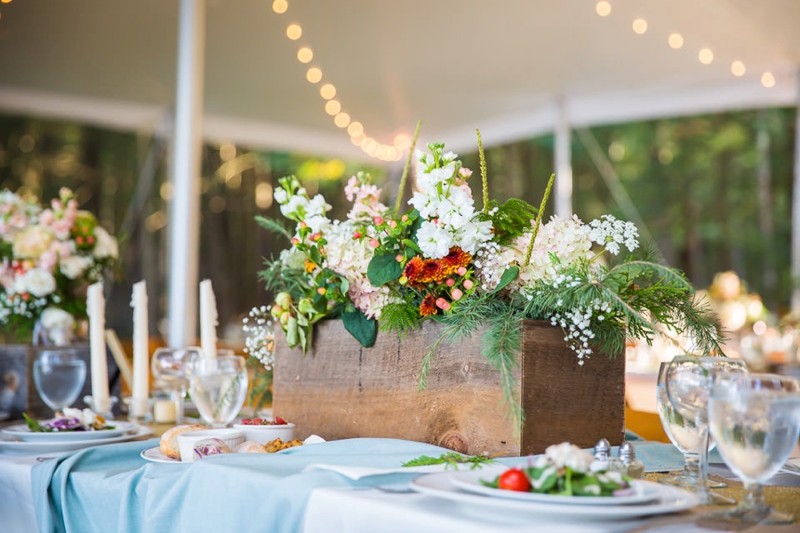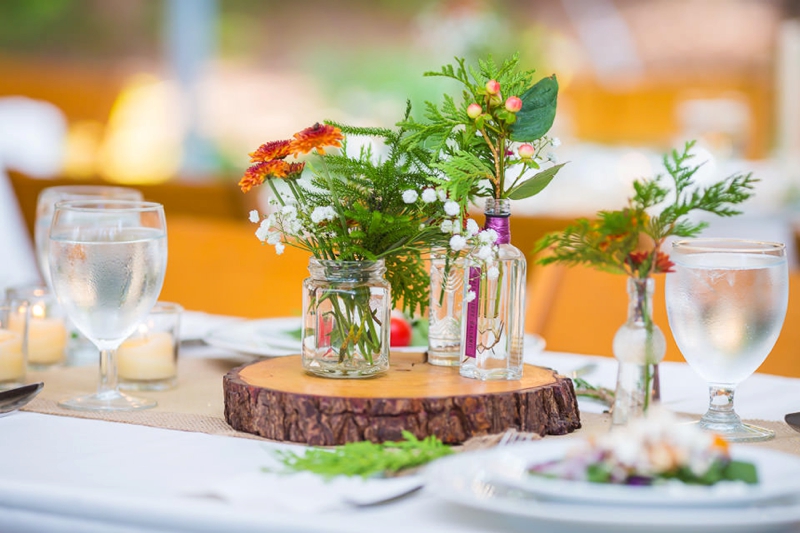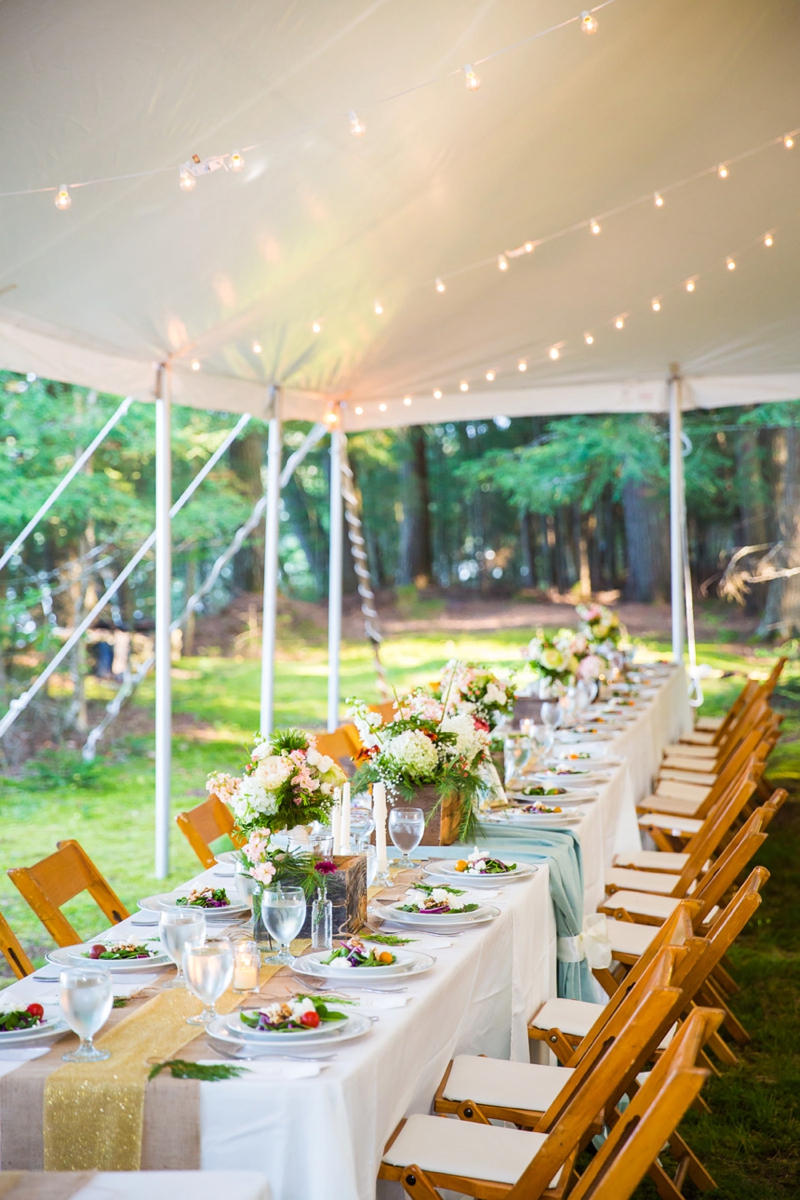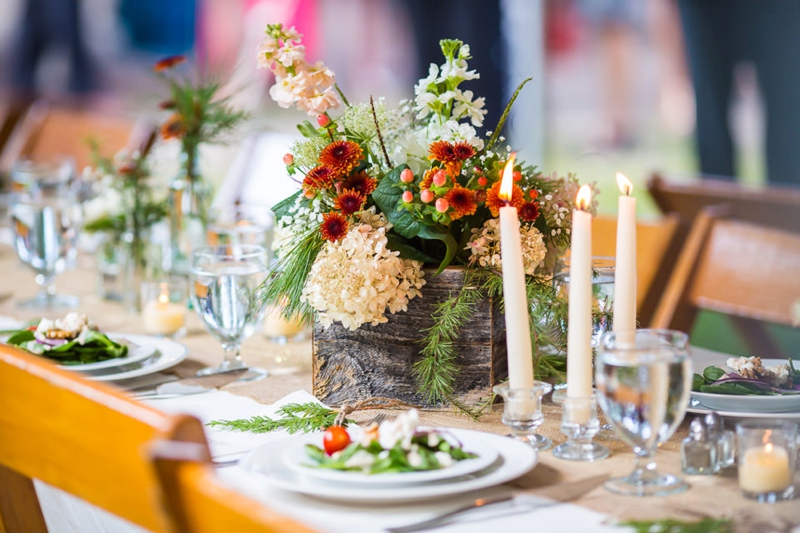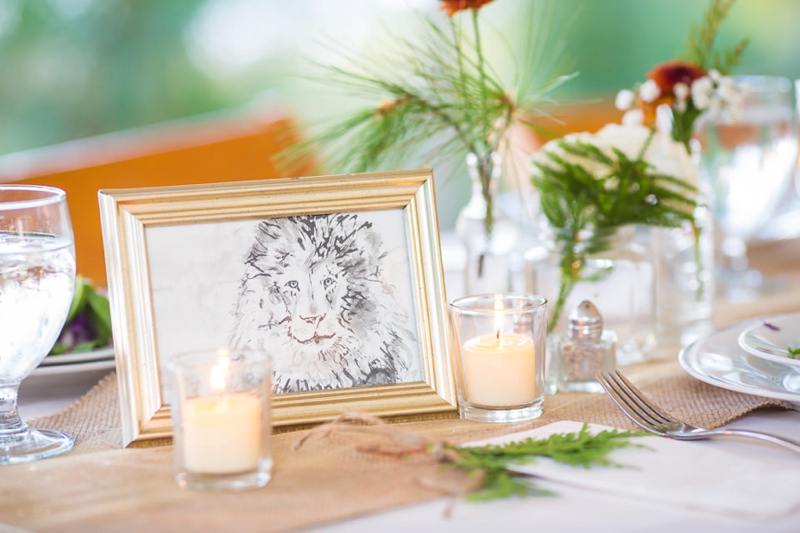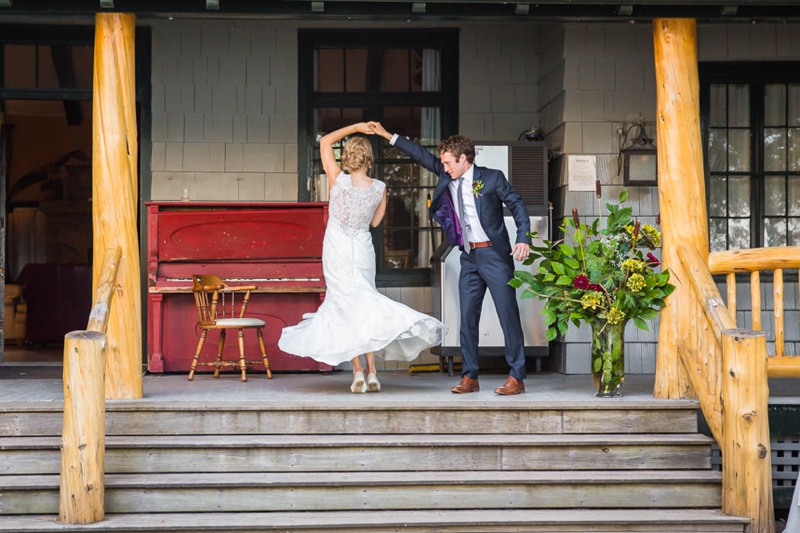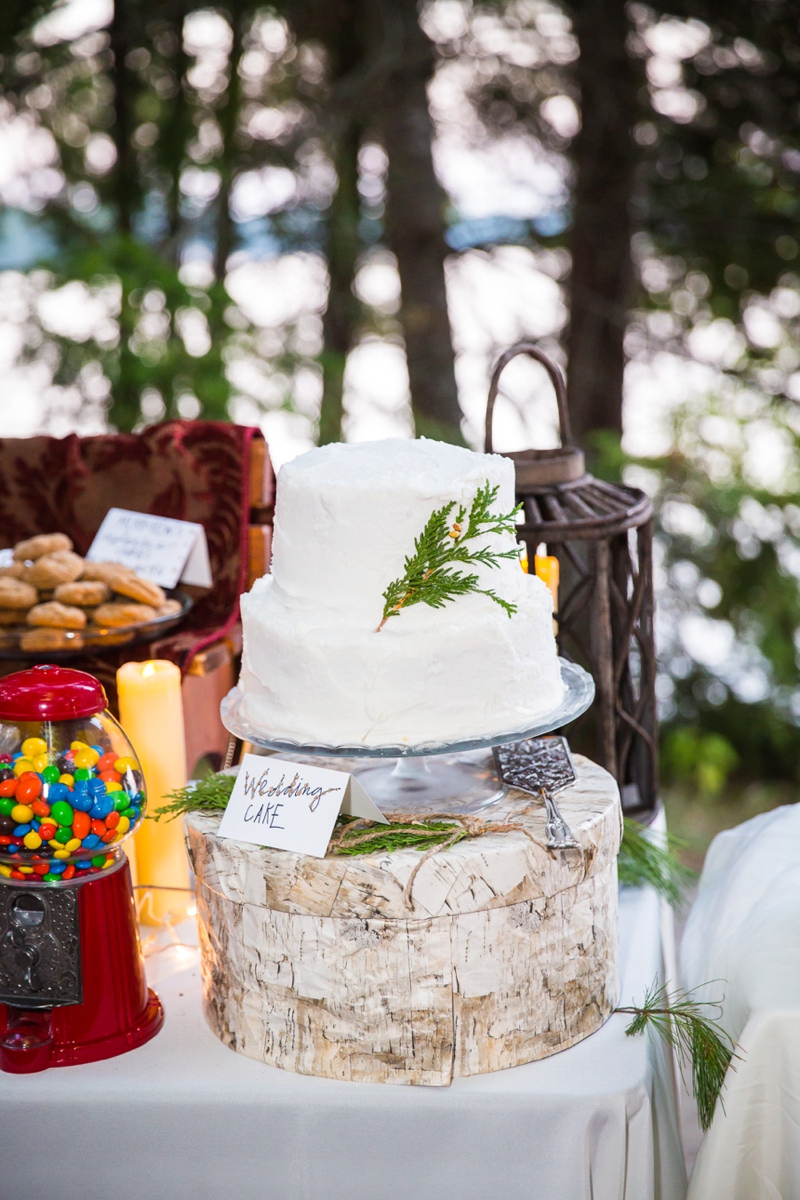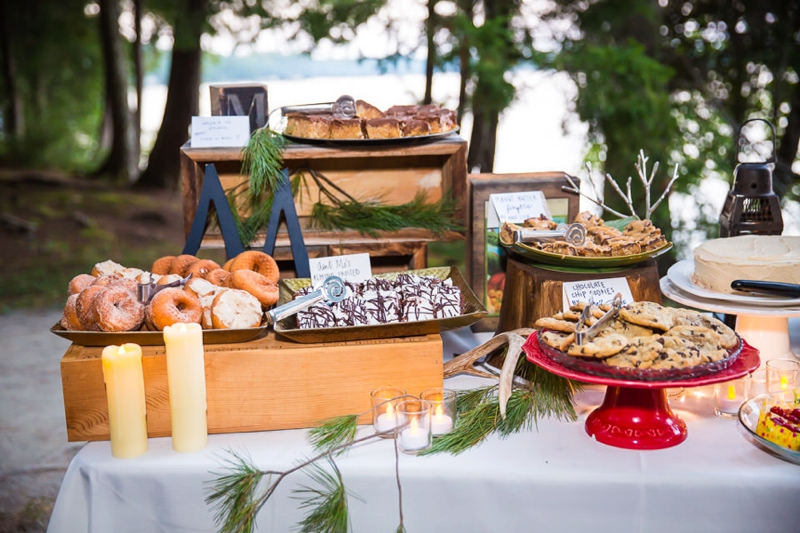 What was your favorite thing about your wedding? 
My husband surprised me at the end of dinner by playing and singing a song to me on his guitar.  We had just finished our toast when Jake took the microphone back and started talking again. I was so confused, I had just finished our speech! He explained that what he was about to play was the first song he had ever played for me and wanted to share it with everyone. All of a sudden one of Jake's groomsmen handed him his guitar, chairs and microphones appeared, and our friend Dan came our of nowhere with his cello. The whole performance had been orchestrated without me ever knowing!  I was shocked and surprised and filled with love, I didn't know what to do besides sit myself down next to my cousin and squeeze her hand! The dinner tent quickly became silent only to be filled with the most incredible arrangement of the cello, guitar and Jake singing.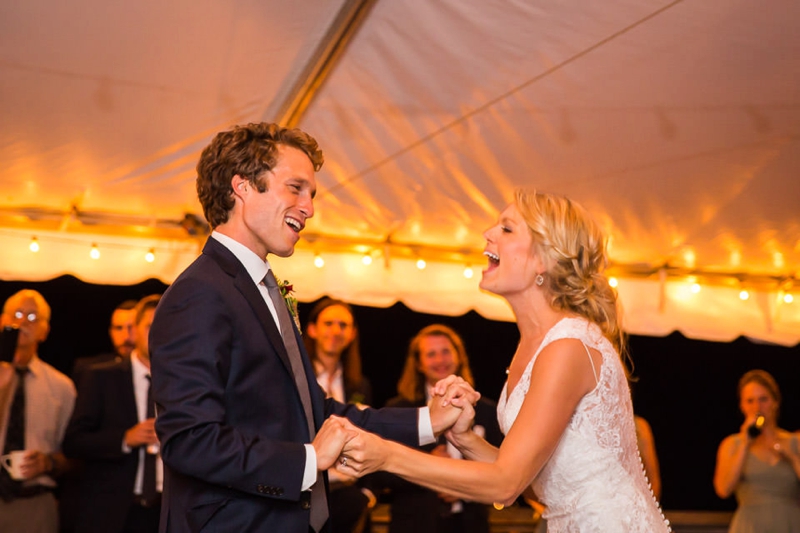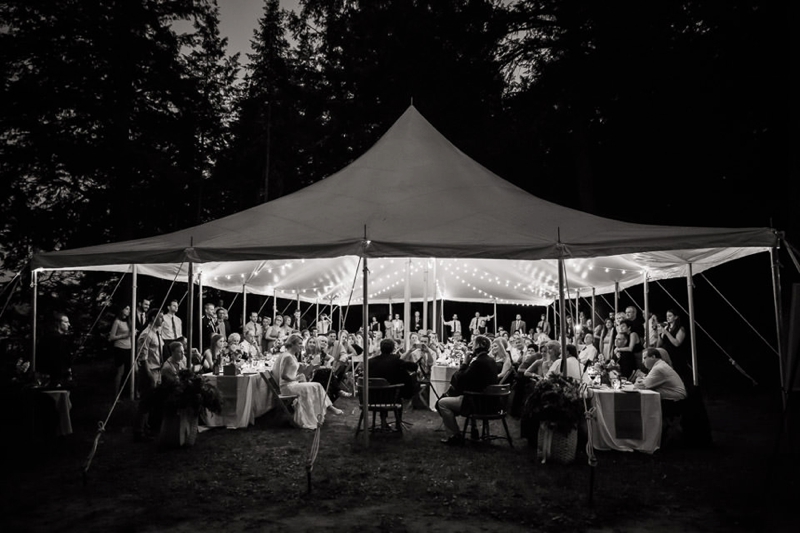 What is your best piece of advice for other brides? 
My advice is to be honest about what you want. If you have an idea or a vision, make it happen! You don't want any regrets on wedding day. Don't second guess choices you've made. You've made them for a reason, go with it. We felt very lucky in our planning process, but the key to good luck is starting early and staying organized. Don't wait to book big ticket items like your venue, food and music. These three pieces are key to a great celebration and those folks book up fast. Finally, on wedding day, be in the moment. Don't think about day's timeline or how the photos will turn out or what the weather is doing, be present because it goes by so fast.
Vendors who made it all happen…
Photographer:  Jaclyn Schmitz Photography // Event Design: Perennia // Caterer: American Flatbread // Ceremony Location: Church of the Ascension // Jewelry: Darrah Cooper // Equipment Rentals: Fosters Tent Rentals // Caterer: Green Goddess Catering // Reception Venue: Camp Canaras //Dress Store: A Trace of Lace // Jewelry: M. Lemp Jewelers // Makeup Artist:Park Street Hair & Nails // Jewelry: Perry Winkles Jewelry // DJ: Premier Entertainment and Events/
The following two tabs change content below.
My name is Carly, and I live for love whether it's the love I witness between my family members and friends or the love I have for places and weddings. For these reasons and more, I write about the wedding industry, and I'm an event planner, designer, and floral stylist who will forever be in love with flowers, pink, and bows.