I cannot begin this post without saying one simple statement: I have never seen a beach soiree look as glamorous as today's Islamorada wedding. Lauren and Robert reside in Atlanta, and Lauren spent many vacations with her family at the beach while she was growing up. Robert also loves being by the sun, sand, and sea, so their wedding locale became an obvious one.
Together the pair visited many cities and venues in Florida before ultimately selecting Postcard Inn in beautiful Islamorada. It turned into a serendipitous find because they were able to enjoy an incredible destination wedding with their guests while also honoring Lauren's grandparents who honeymooned in the Florida Keys many years prior.
Together with her mom and expert planner, Event Bliss, Lauren and Robert created a wedding day filled with clean lines, a classic palette of white, navy, and a hint of blush, and fabulous Old Hollywood details (the flowers designed by L+R's planner are fantastic!). Their ceremony was held on the sand, music transported guests through the decades, and dinner and dancing followed under string lights and a beautiful moon with waves crashing nearby.
The images captured by Tiffani Jones Photography are marvelous, and you will also have to keep reading in order to glean so much from Lauren's thoughtful insight into her planning process.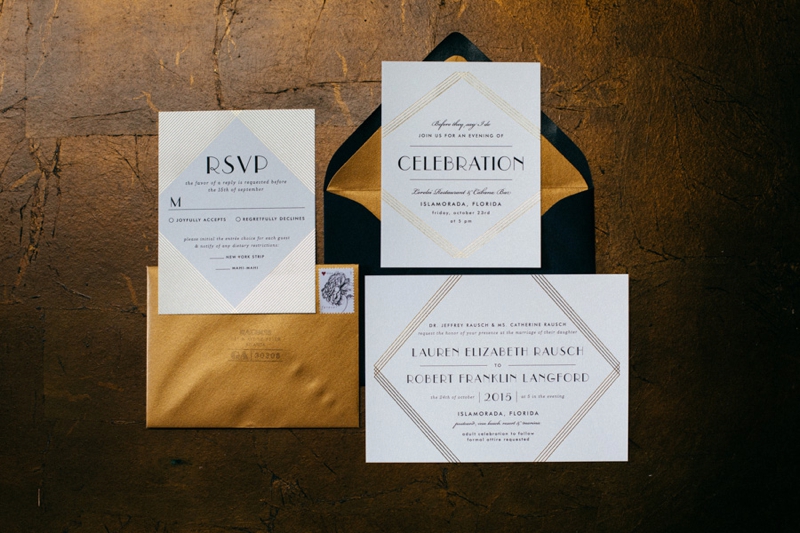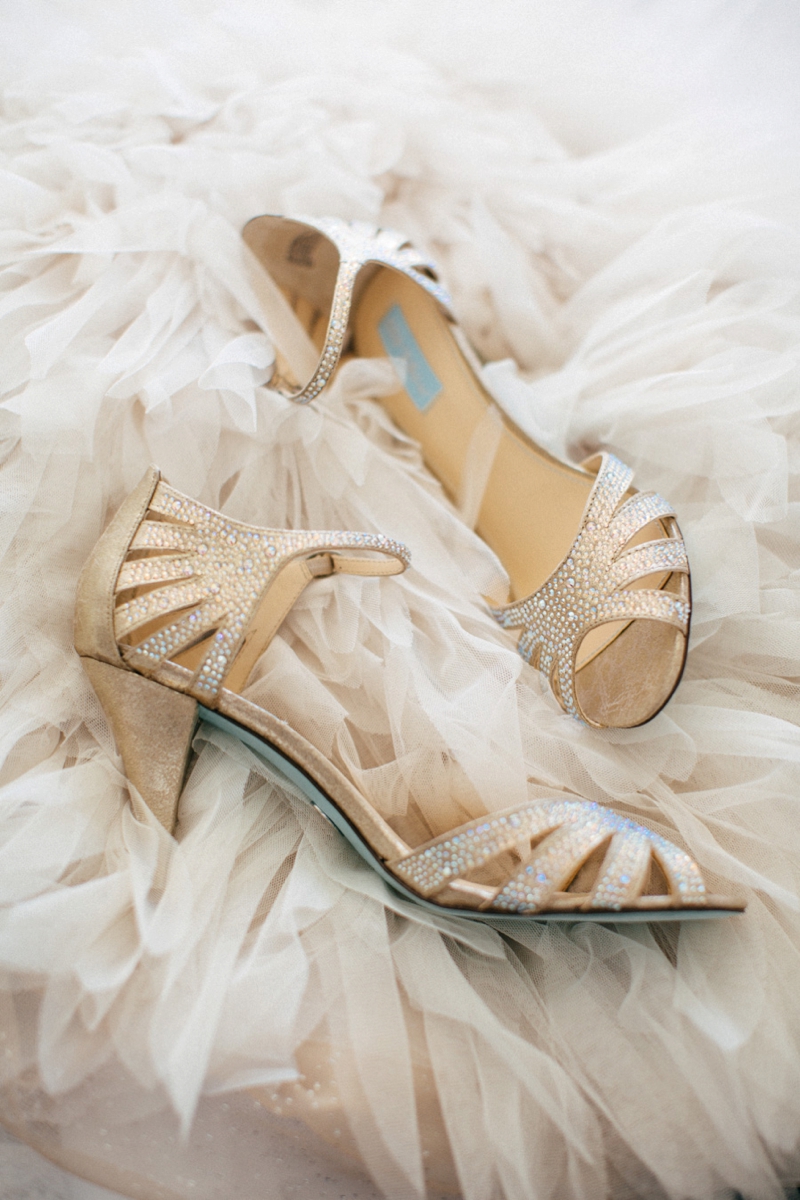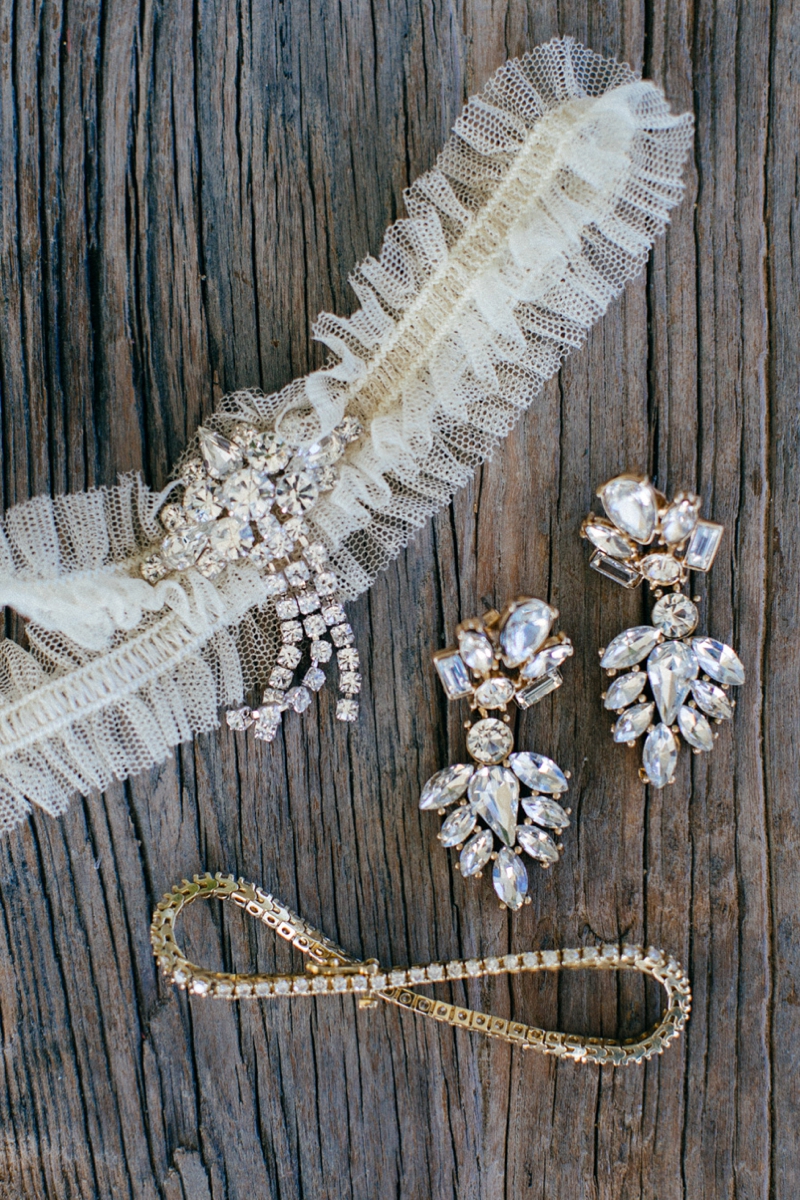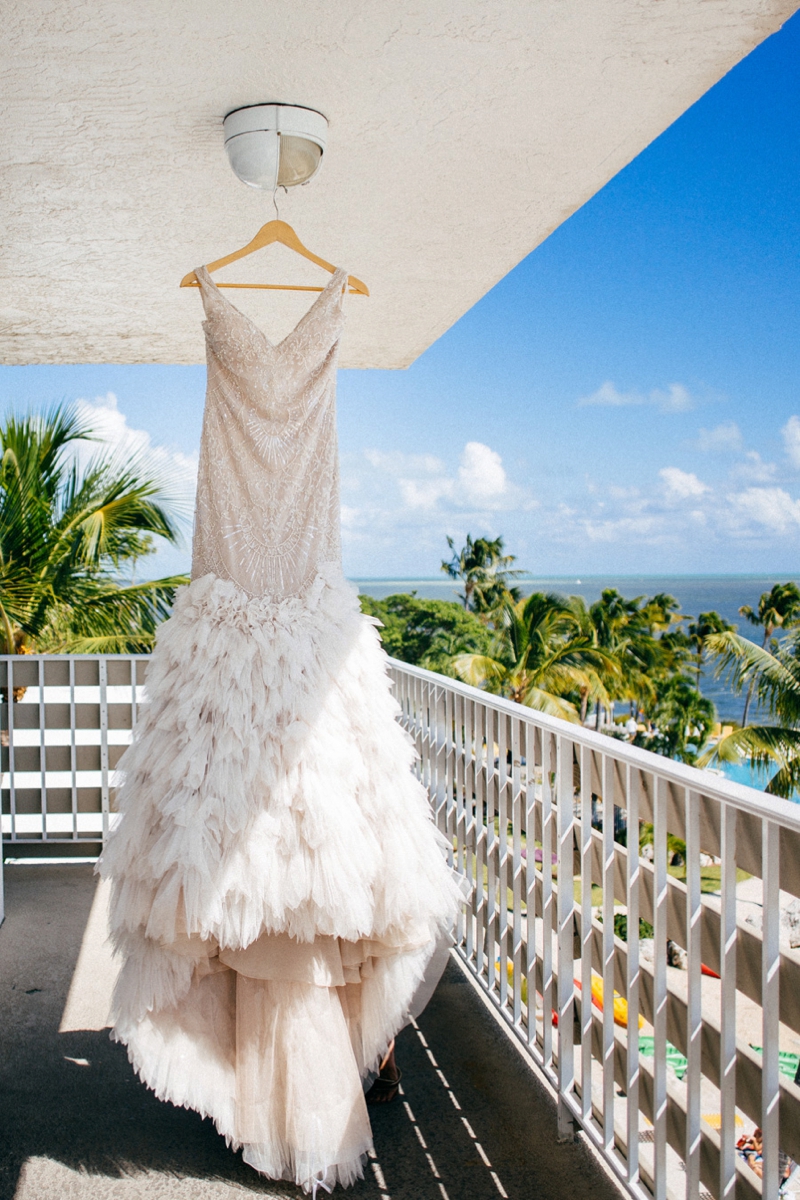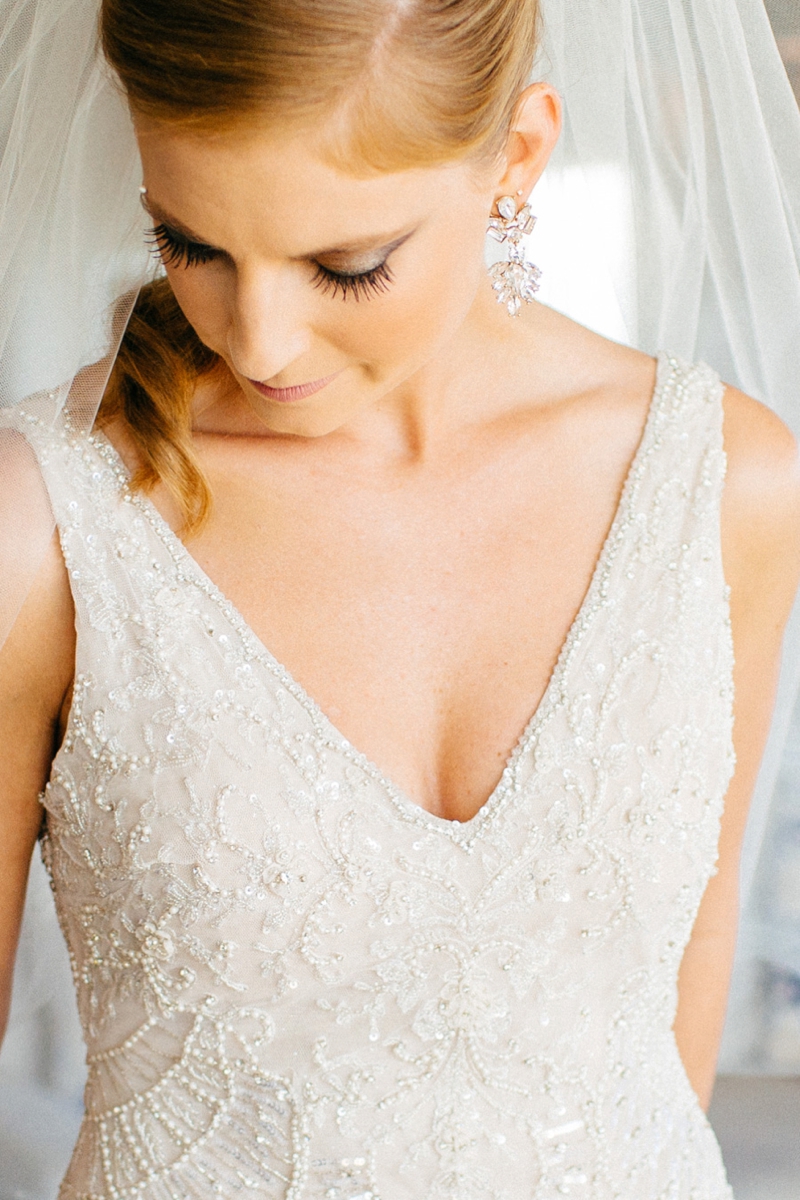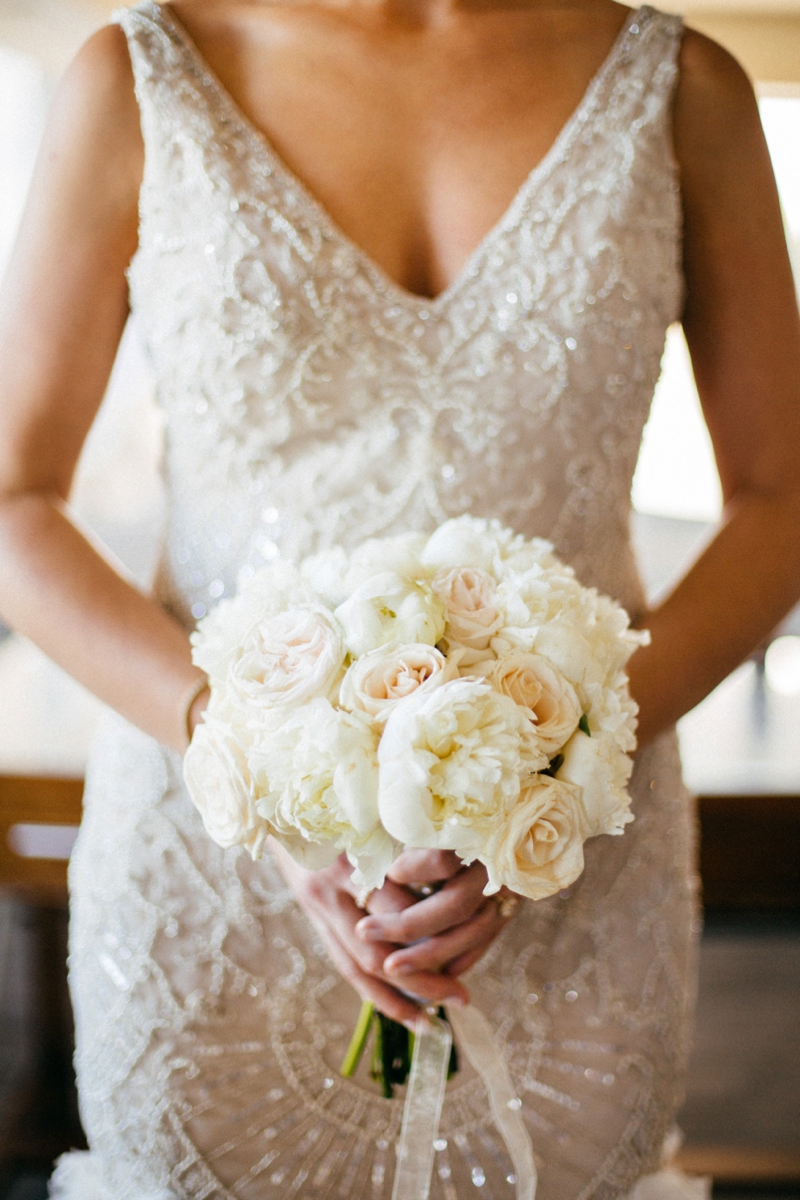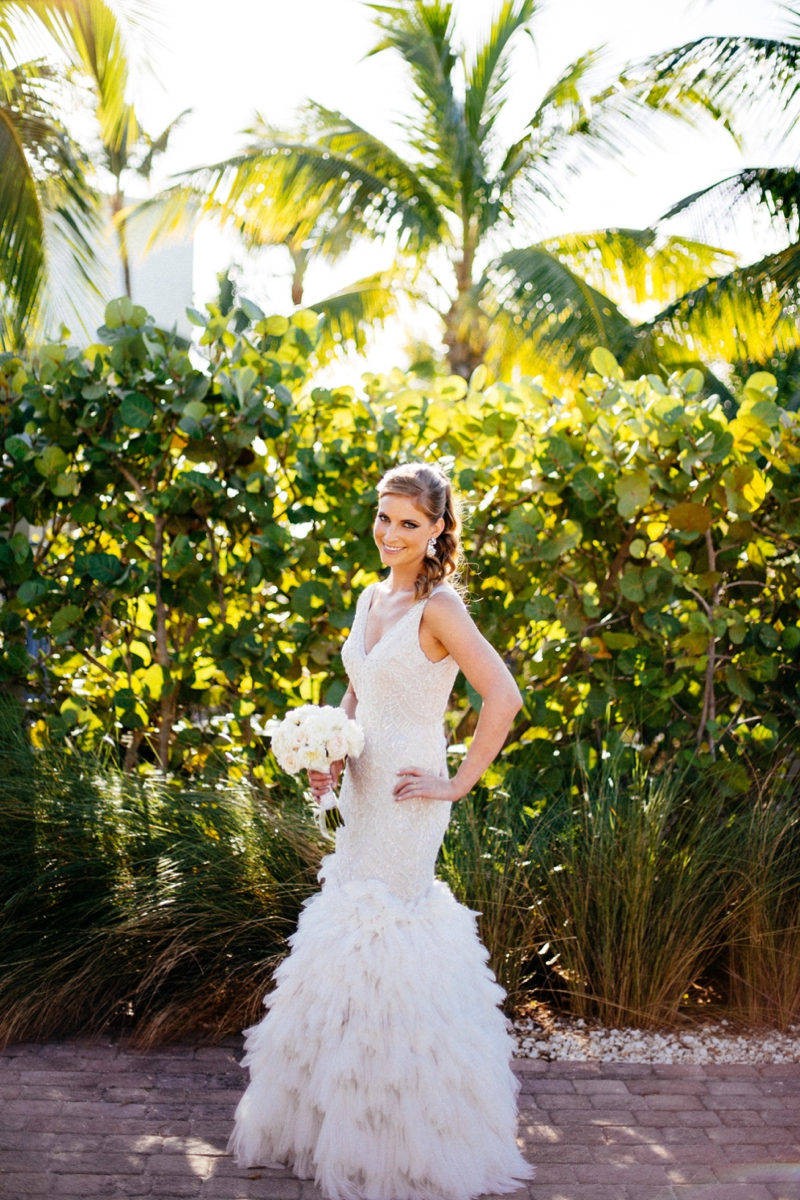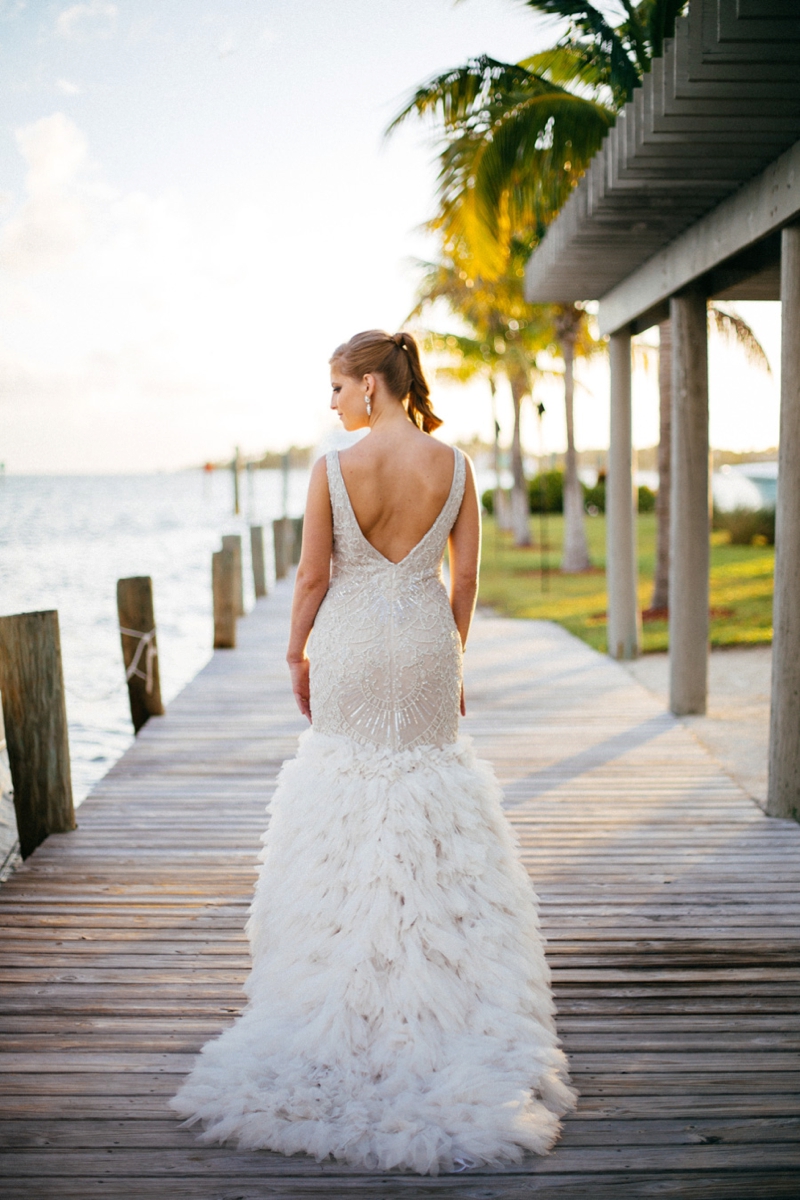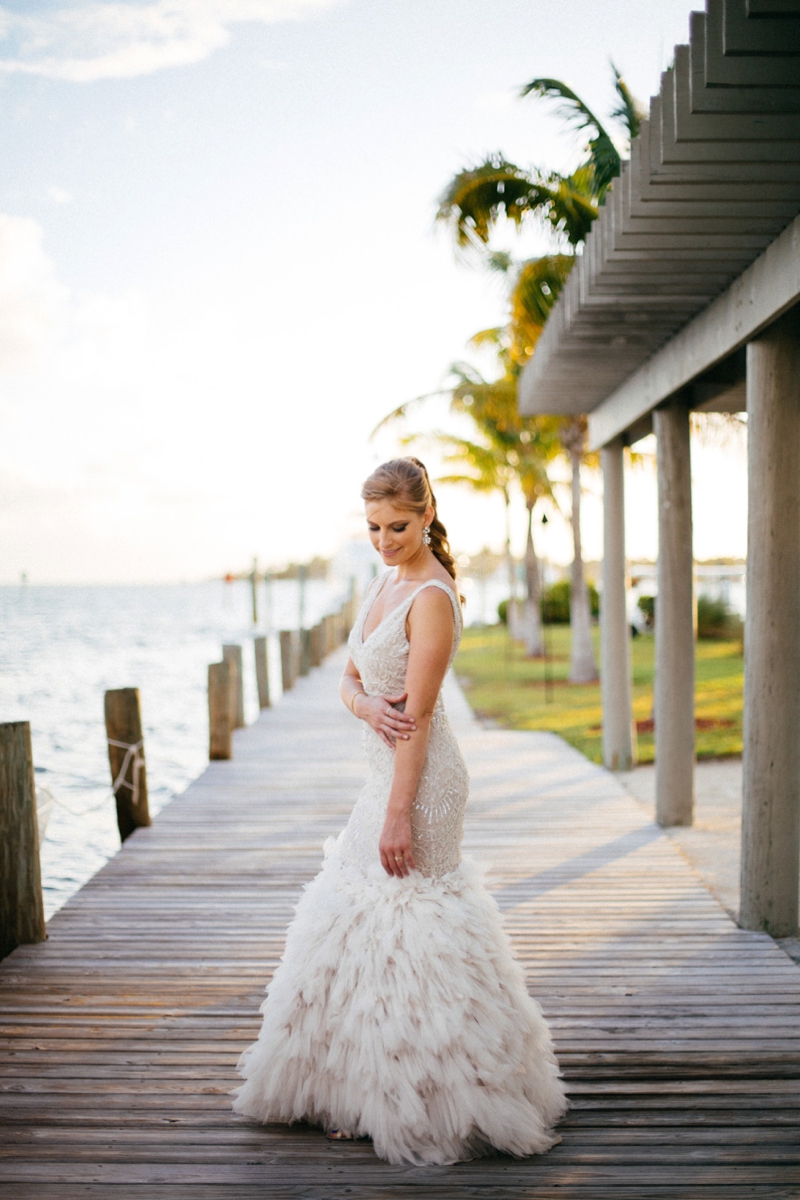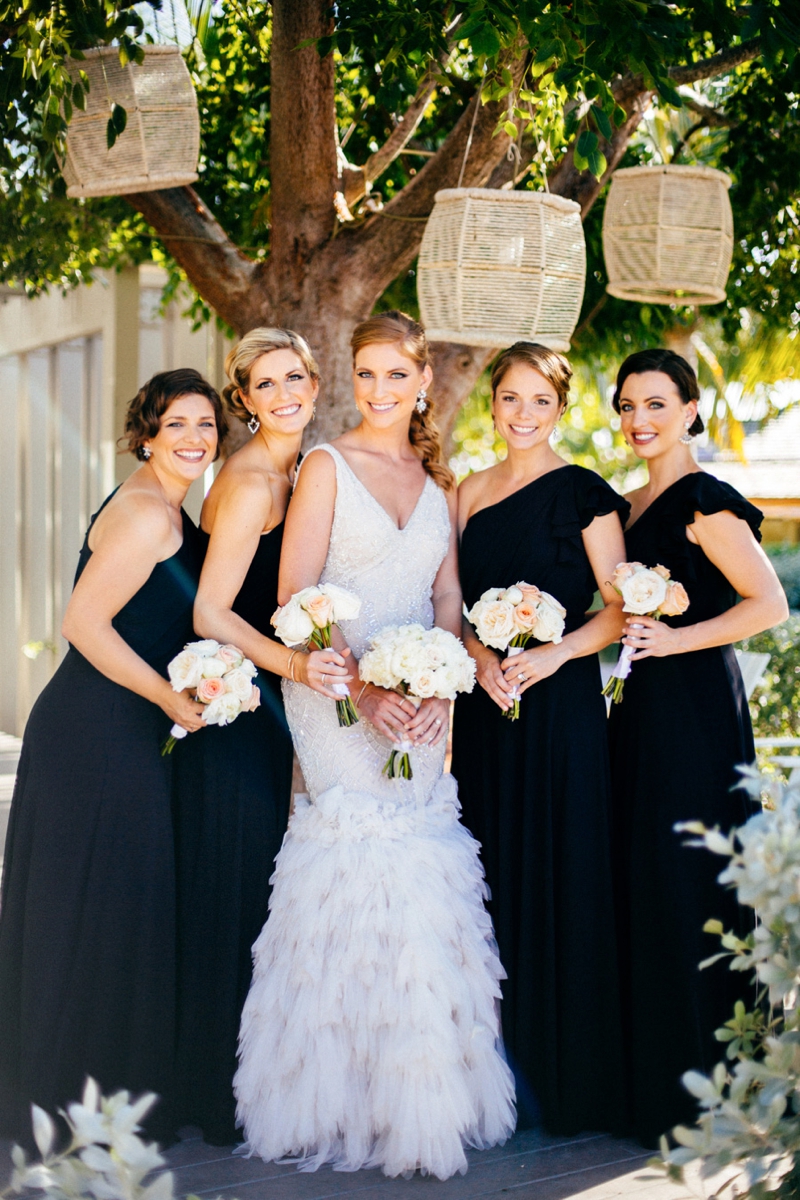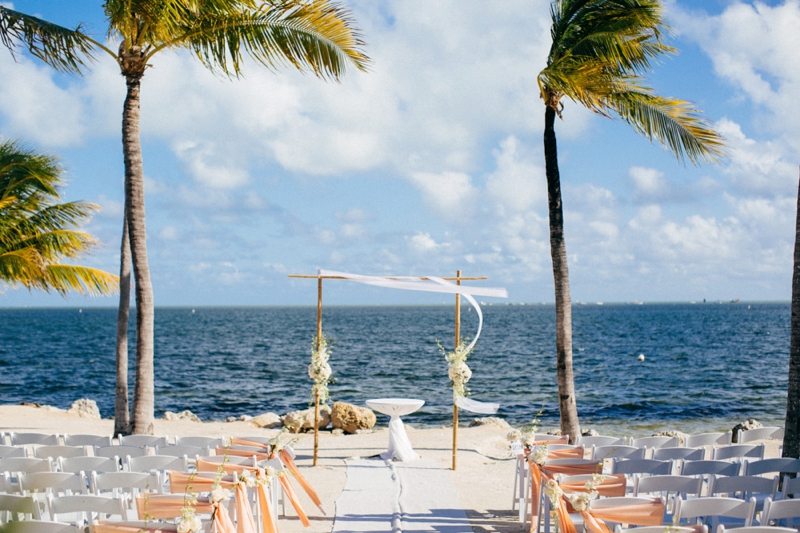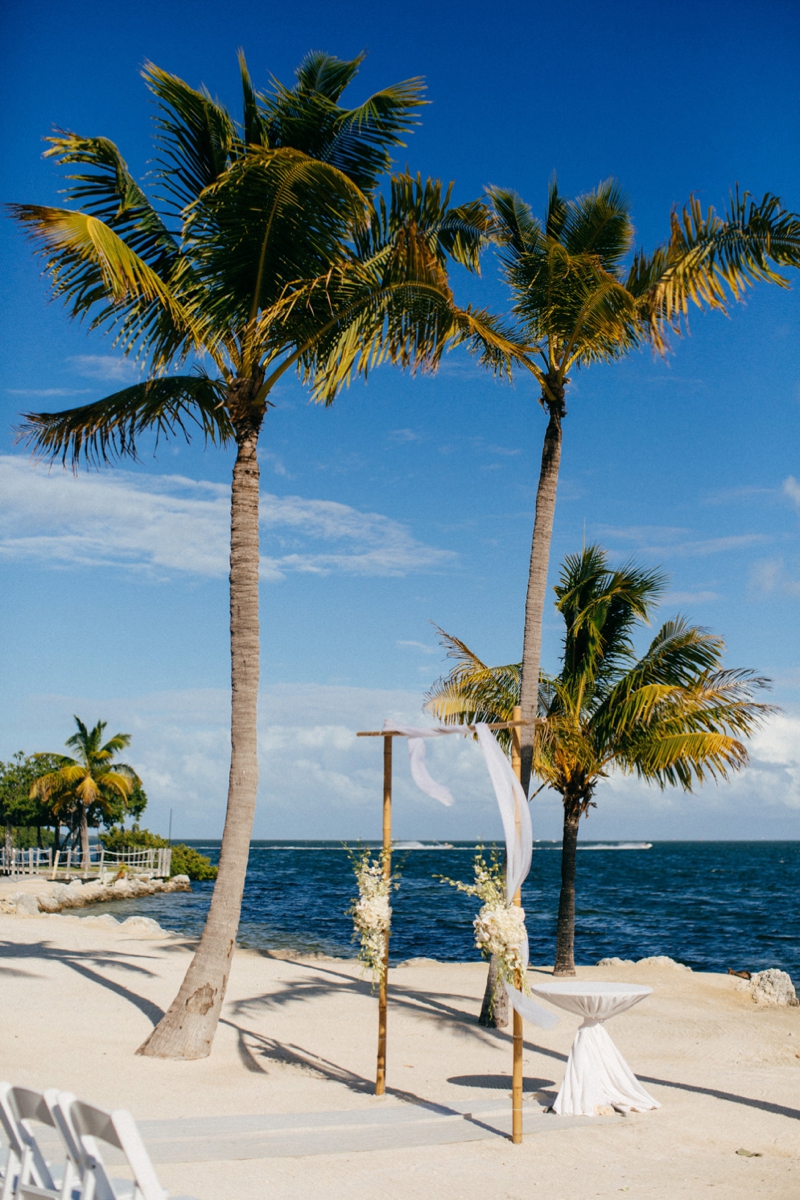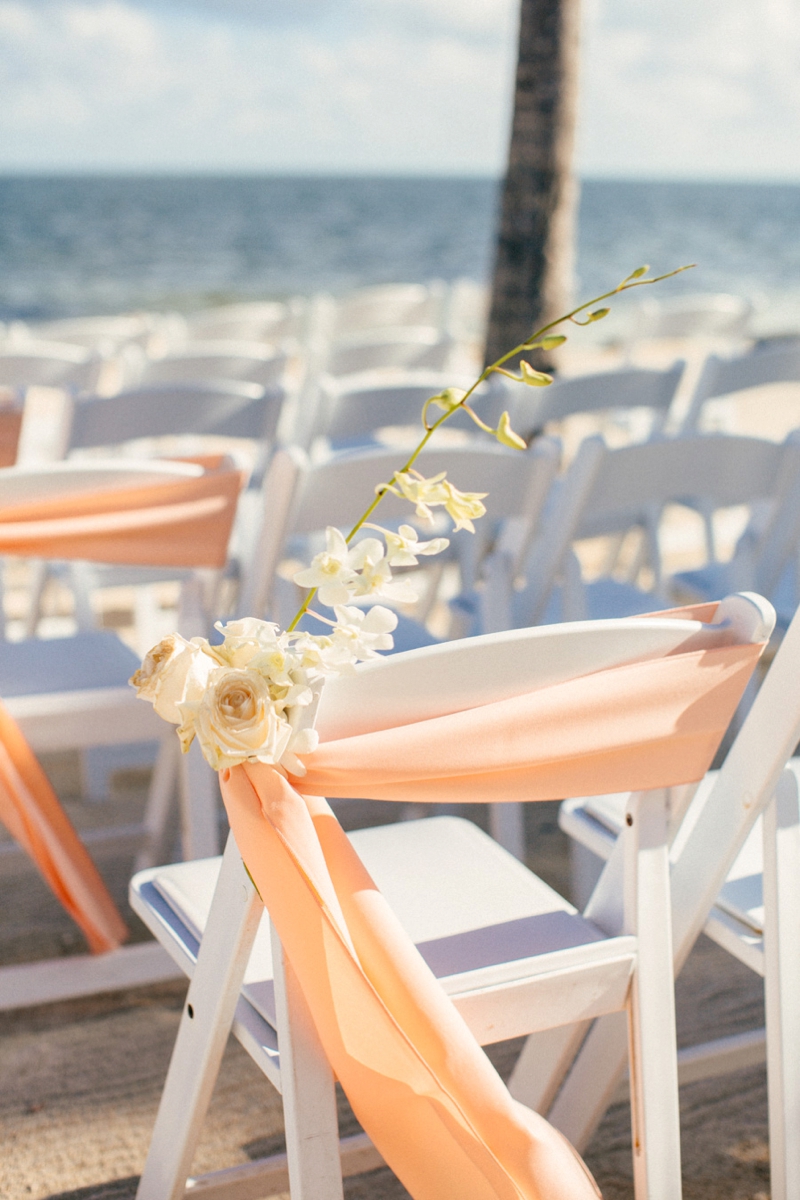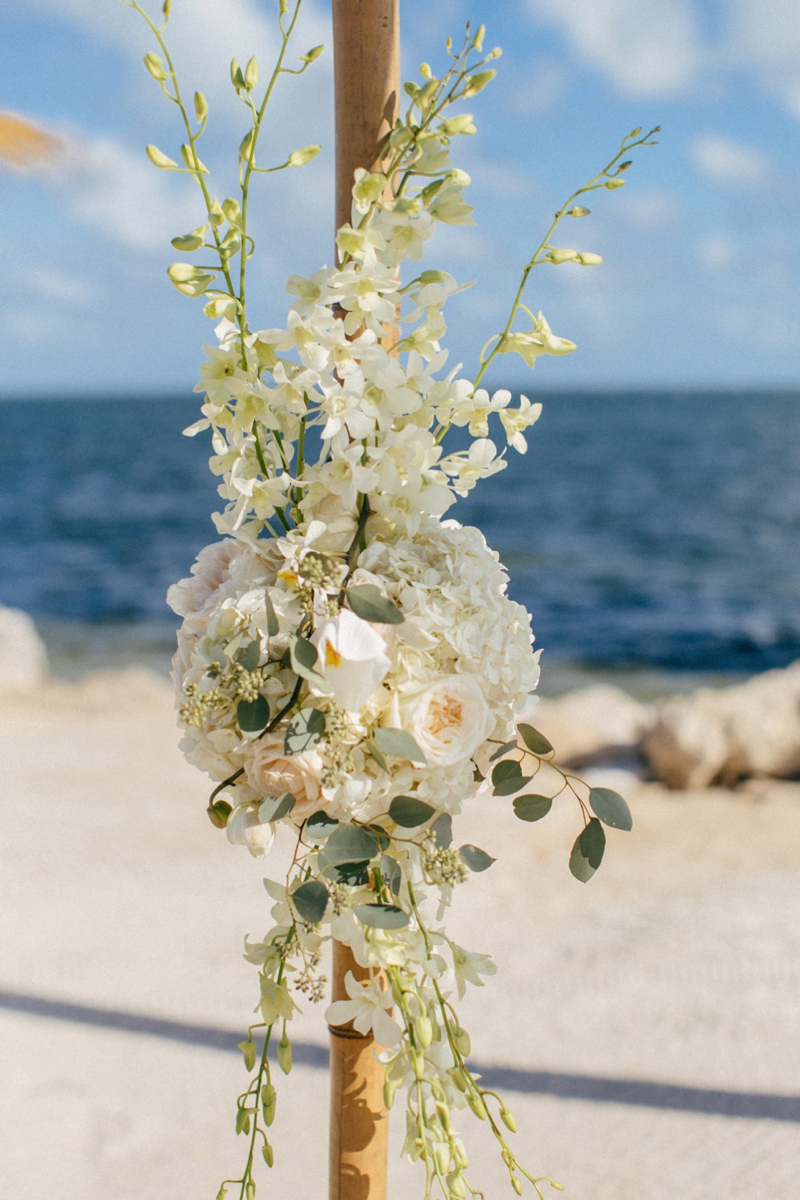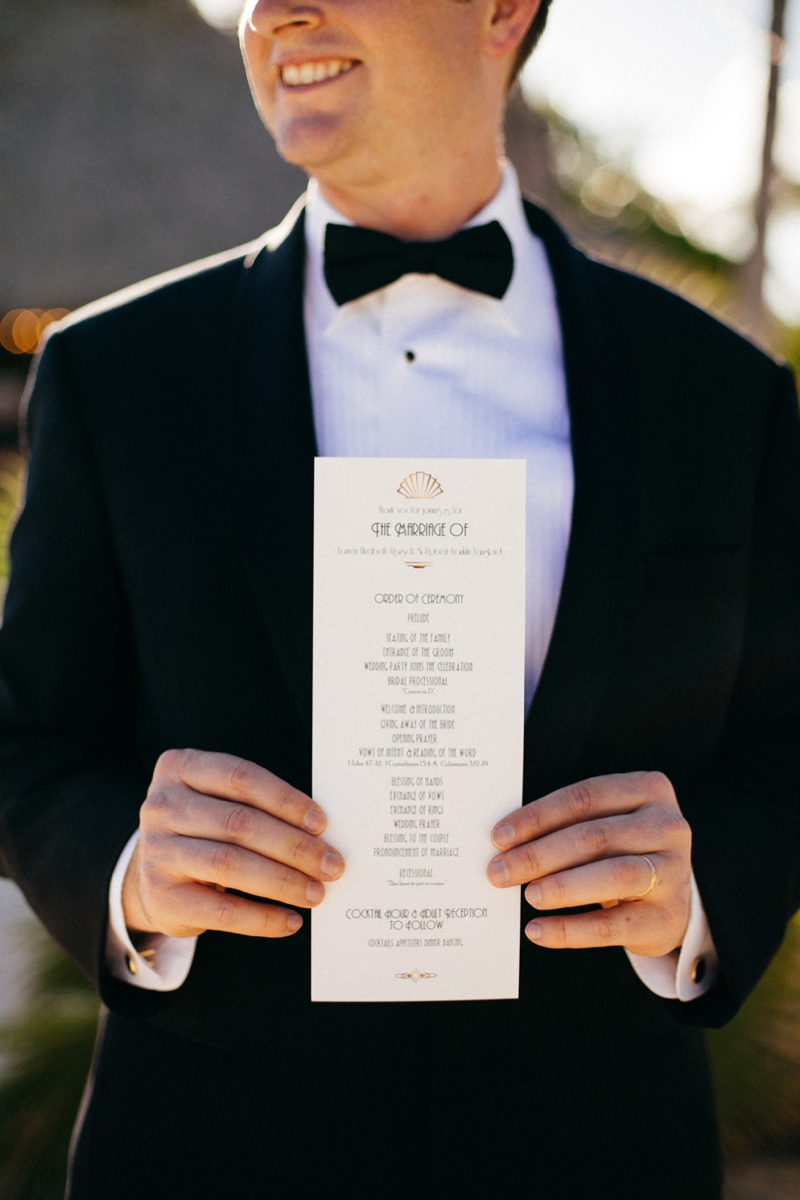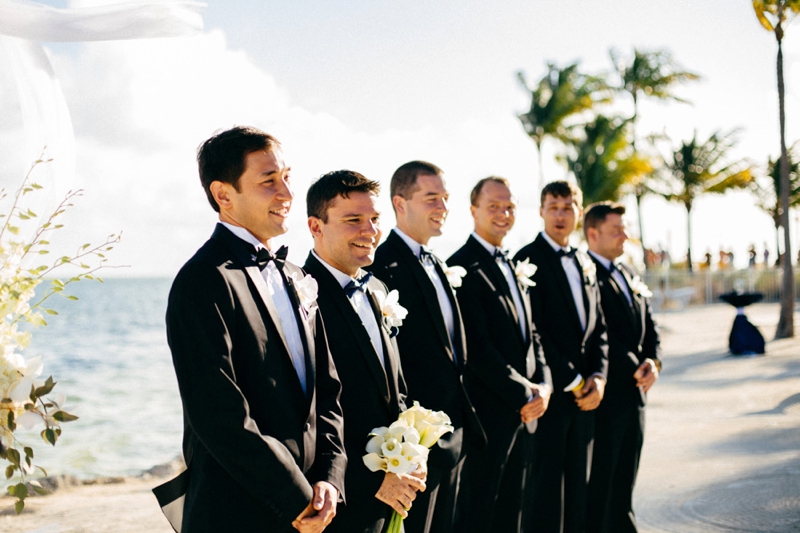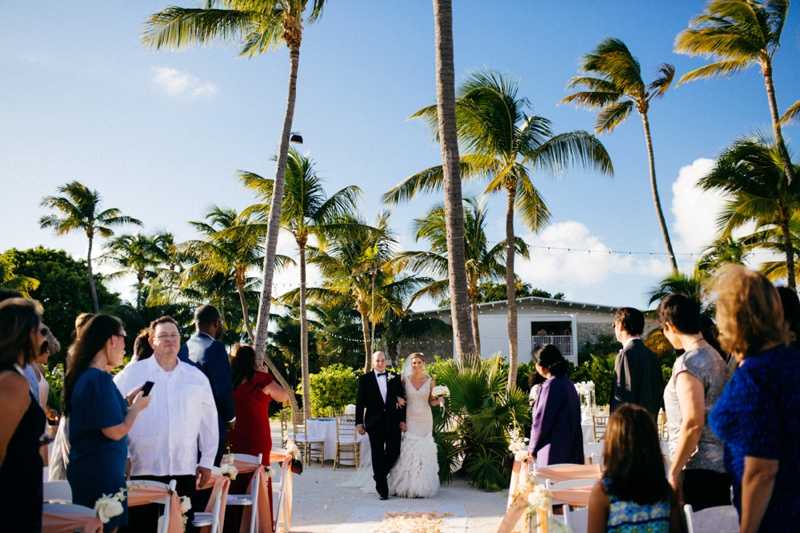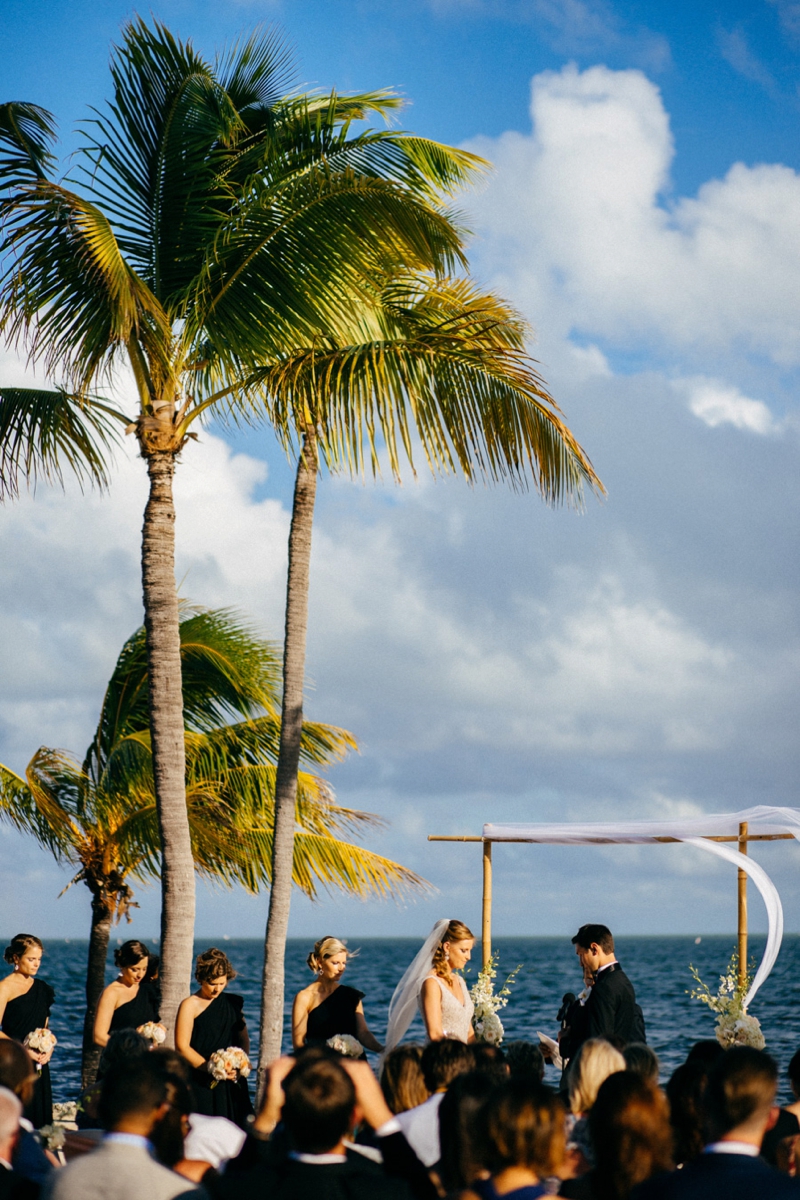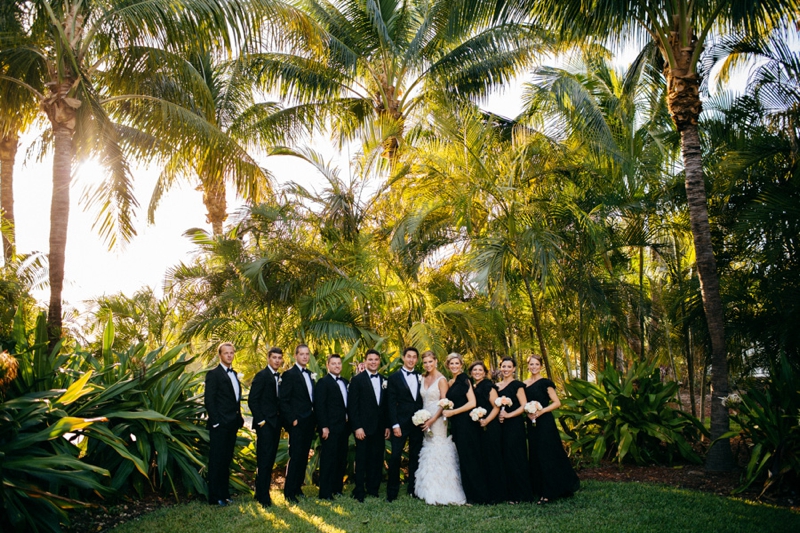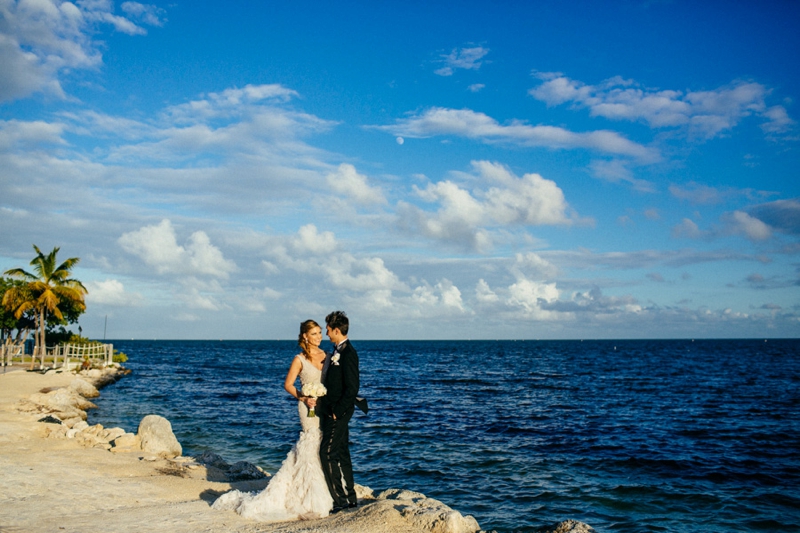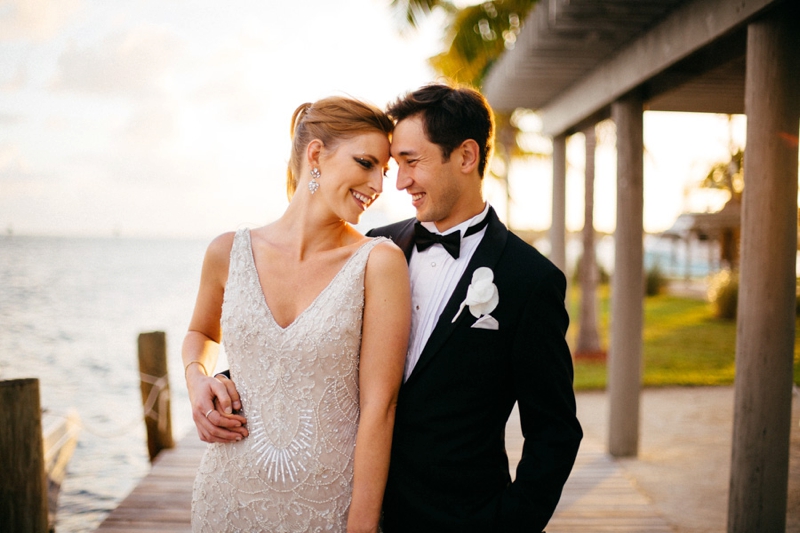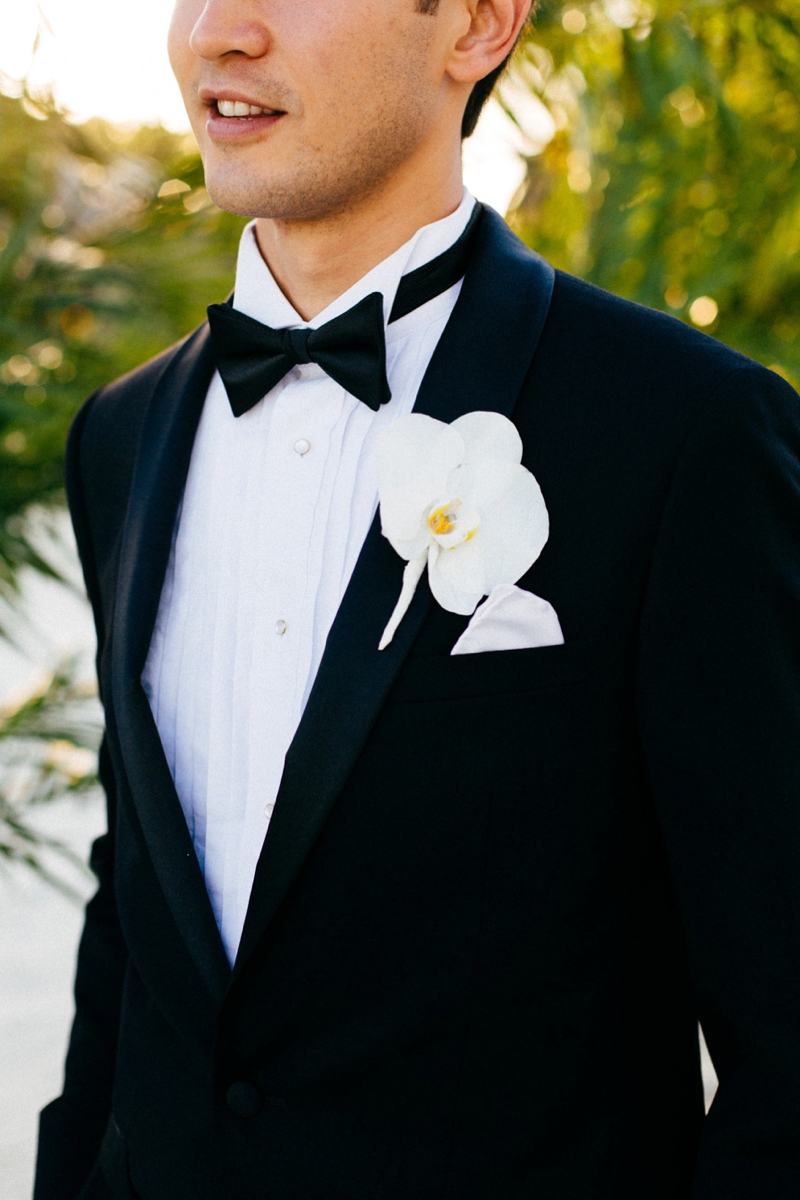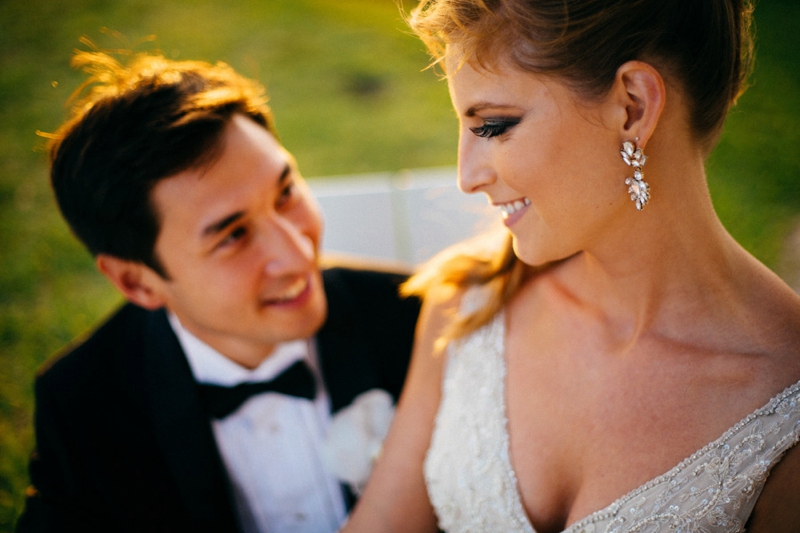 What was your inspiration for your wedding details and/or design?
I wanted to stay as far away from a theme as possible. I very much dislike how many events often look like they are pulled out of a pre-packaged bag, with very little character, charm or individual taste. I wanted to pull from some of my favorite elements: an up-scale, old-Hollywood/deco-inspired beach bash – without any "beach" flavors aside from the beautiful surroundings we were within. I love the juxtaposition these elements create – and feel somewhat unexpected when put all together! Even talking to various planners/vendors in the area, I could tell it wasn't something they come across often, which was entirely reassuring it was something I wanted to move forward with.

I wanted to keep everything mostly white – with some navy & (very) light peach accents – alongside metallics (with gold being my favorite). I'm a stickler for clean lines. It helps your eye rest, focus and appreciate the details and accents you consciously selected to stand out.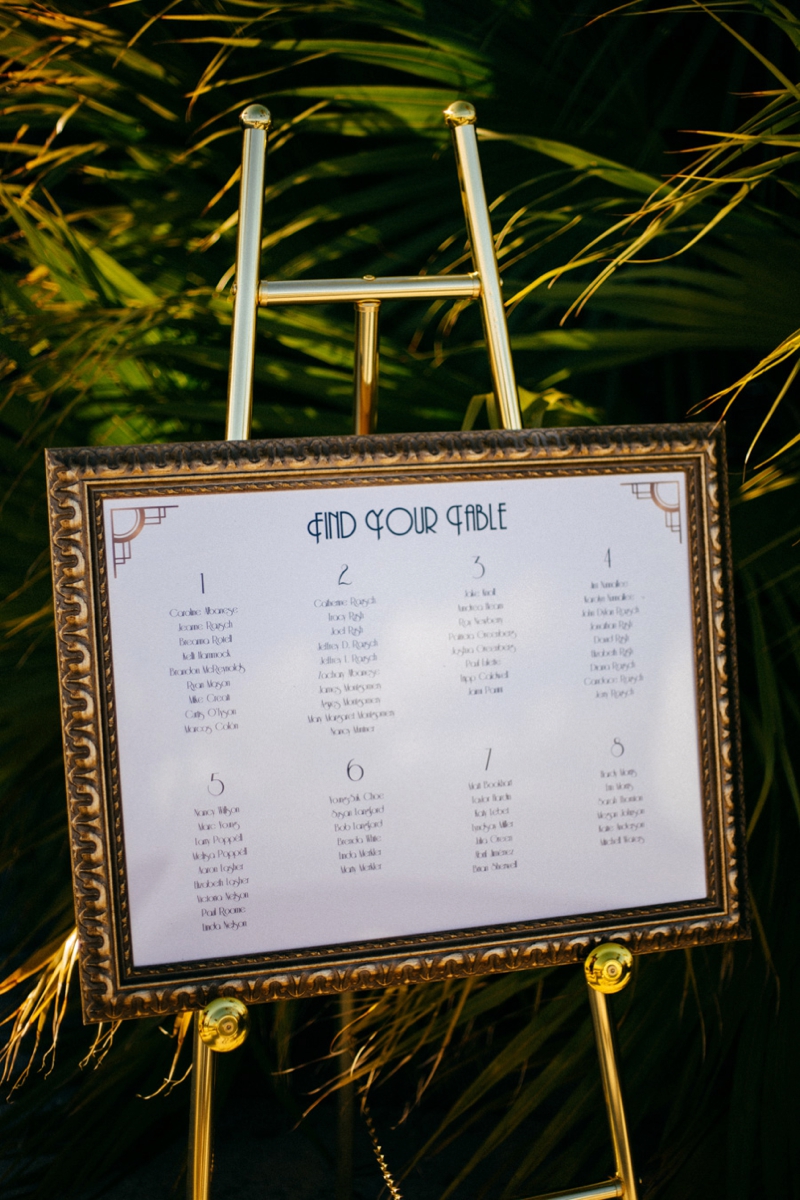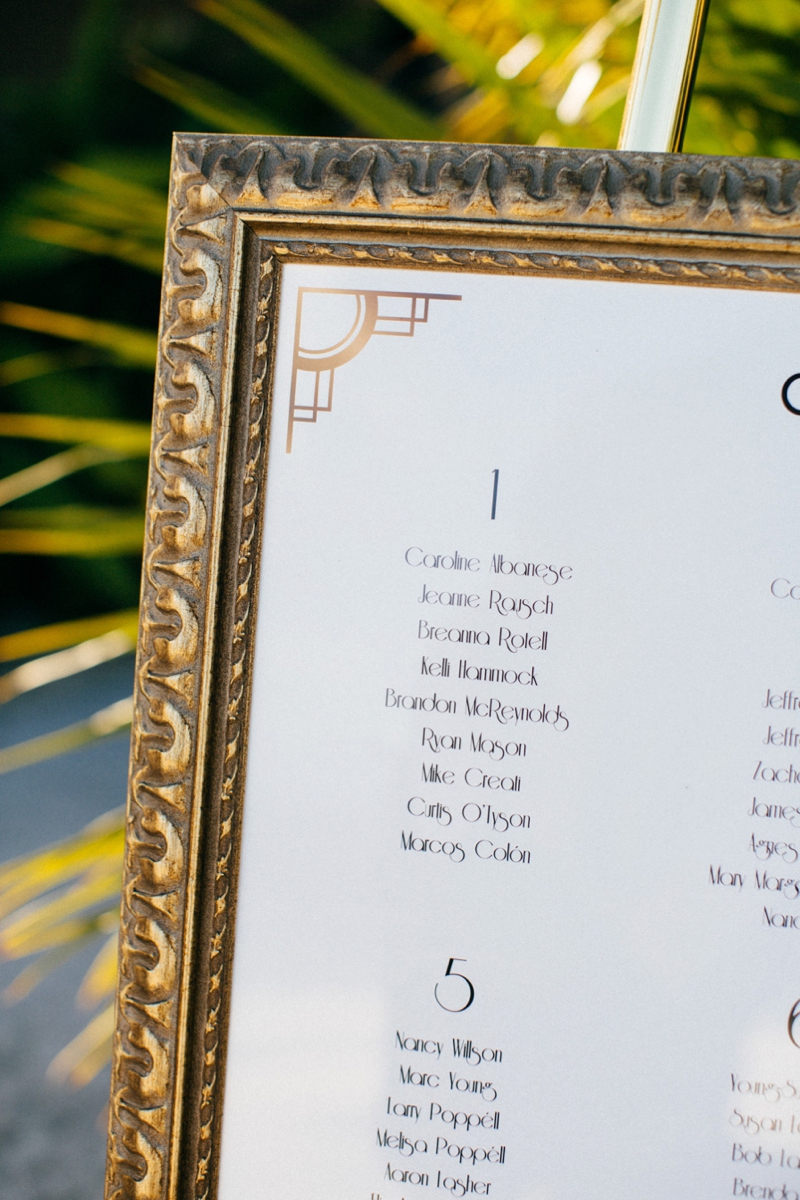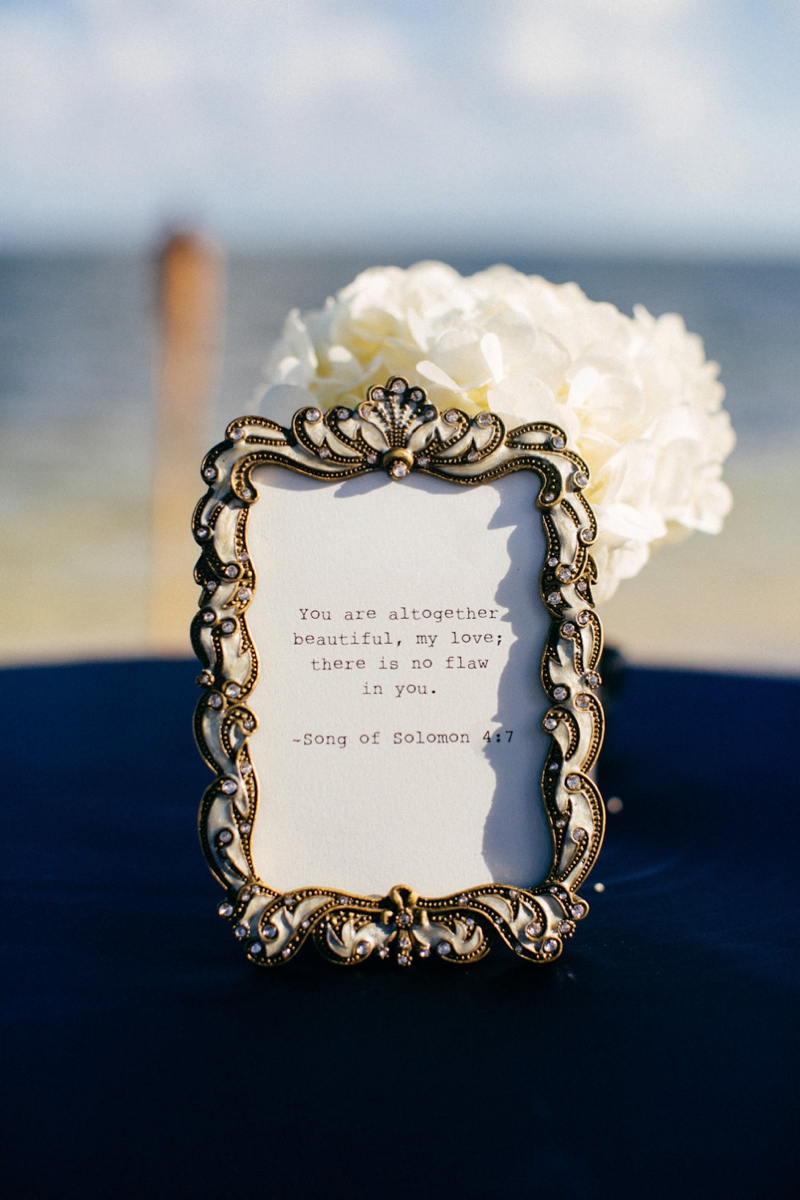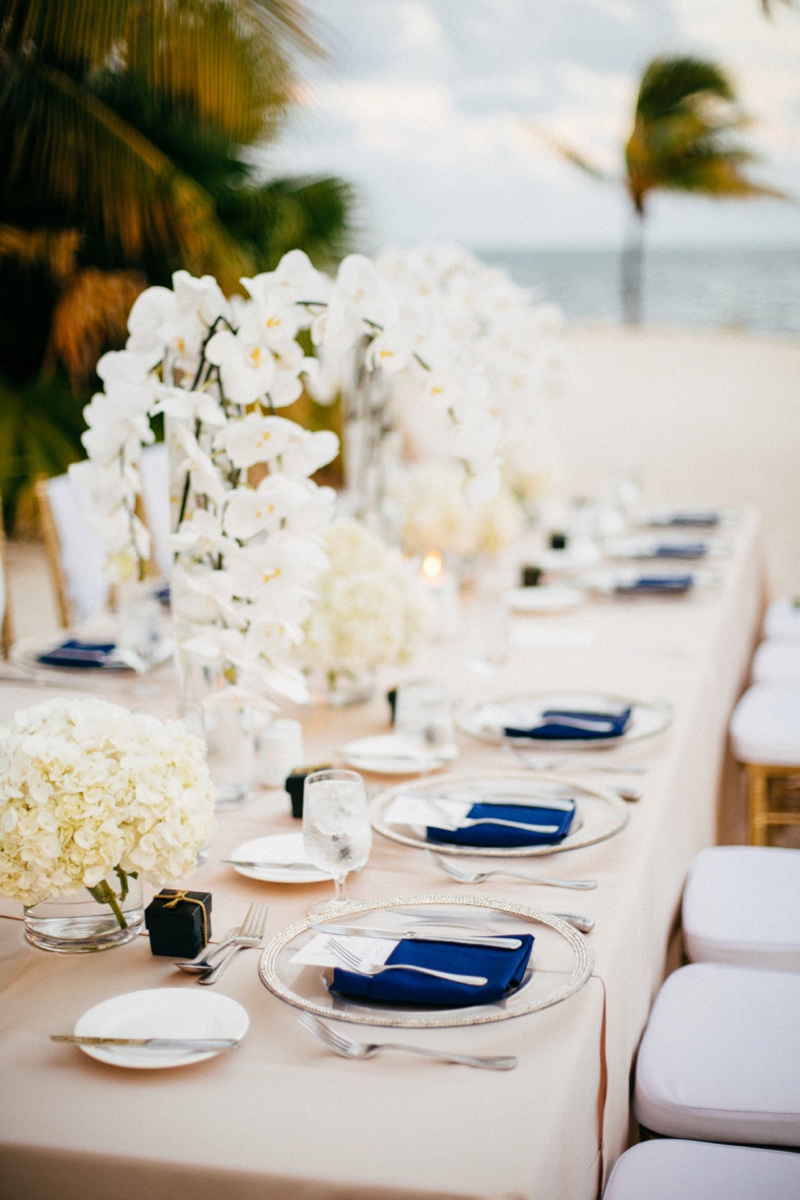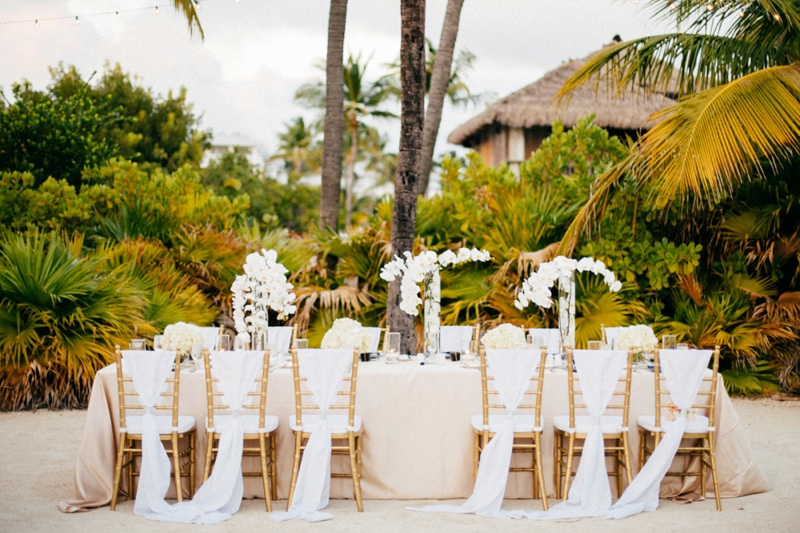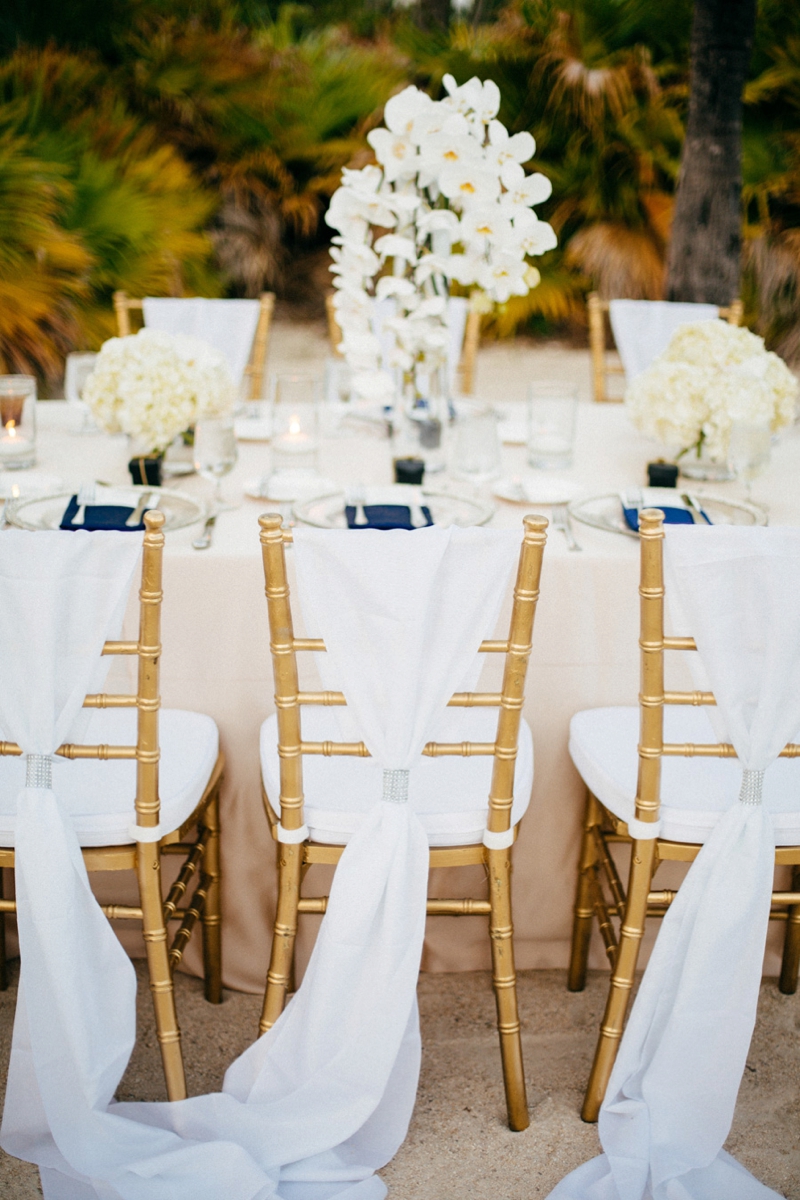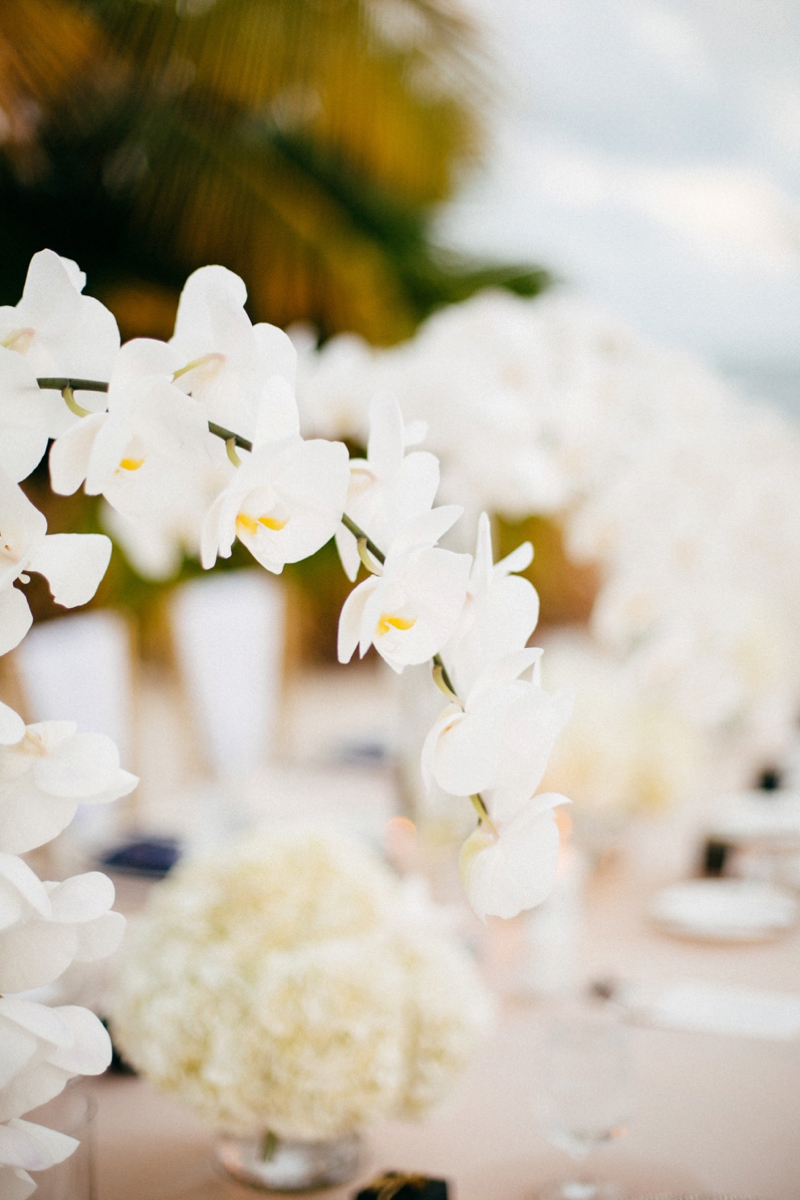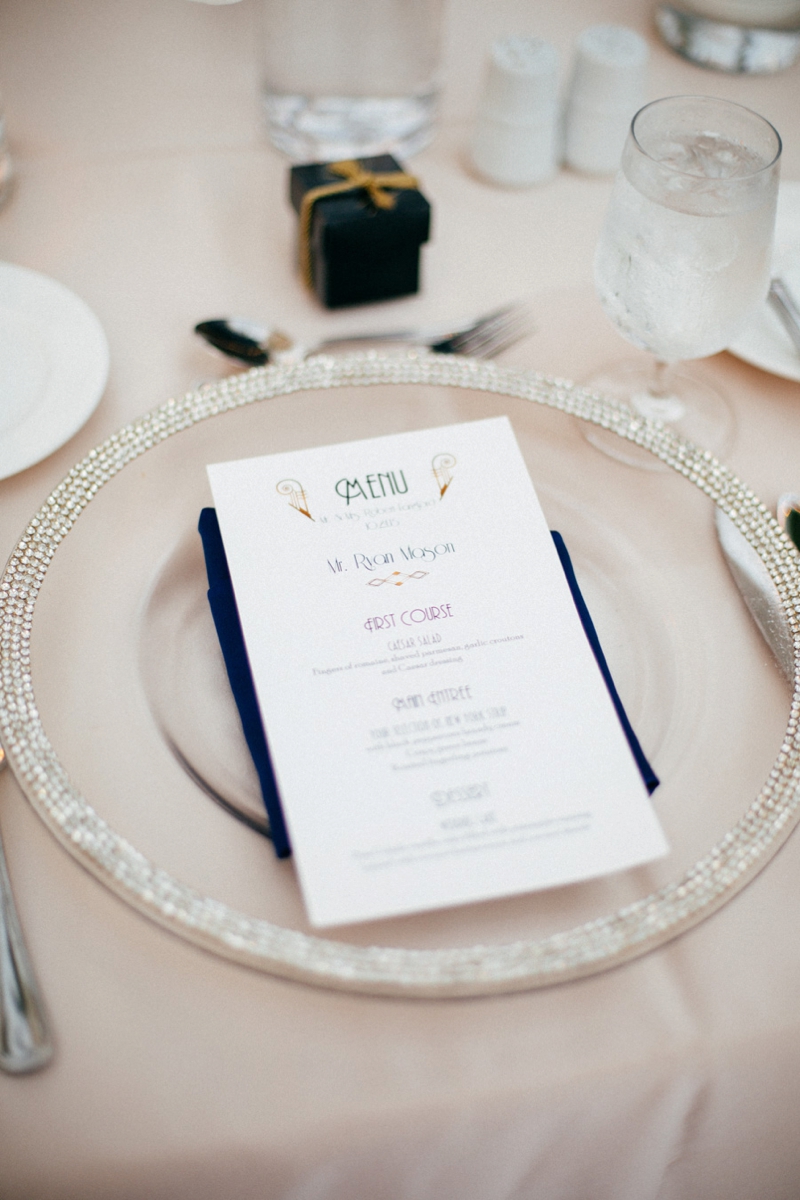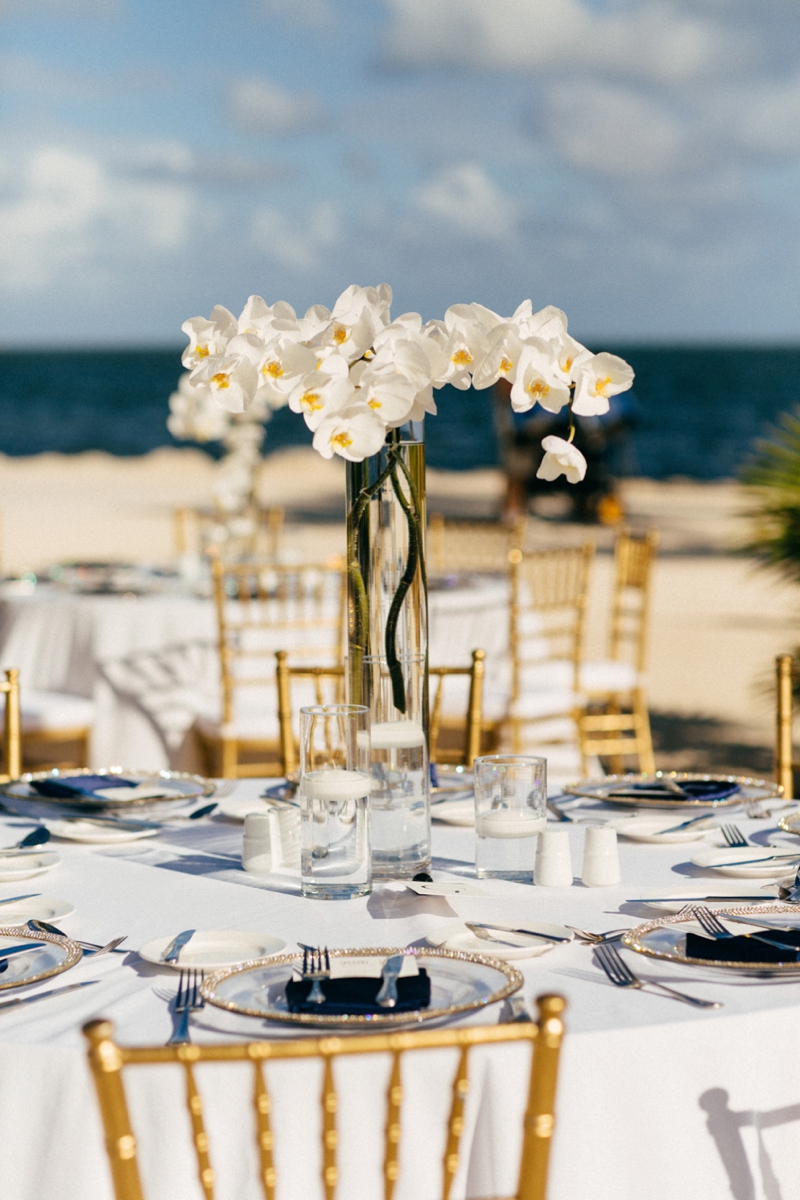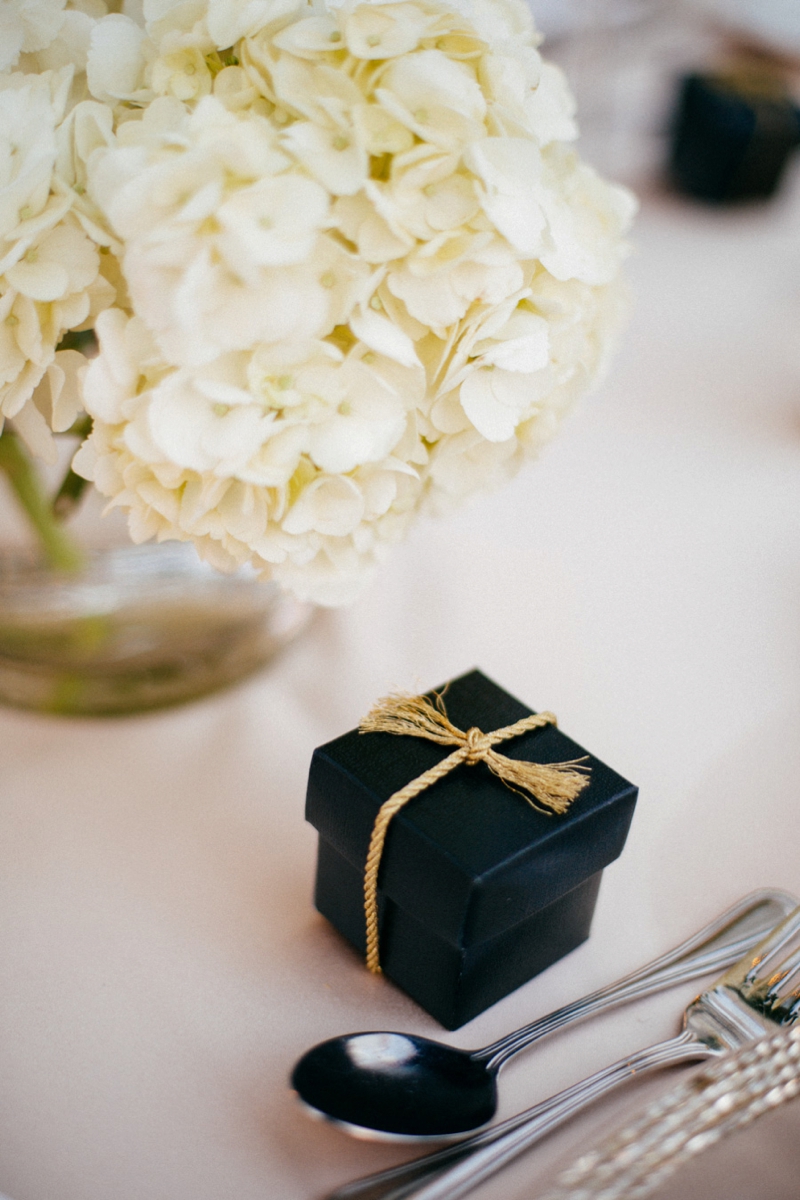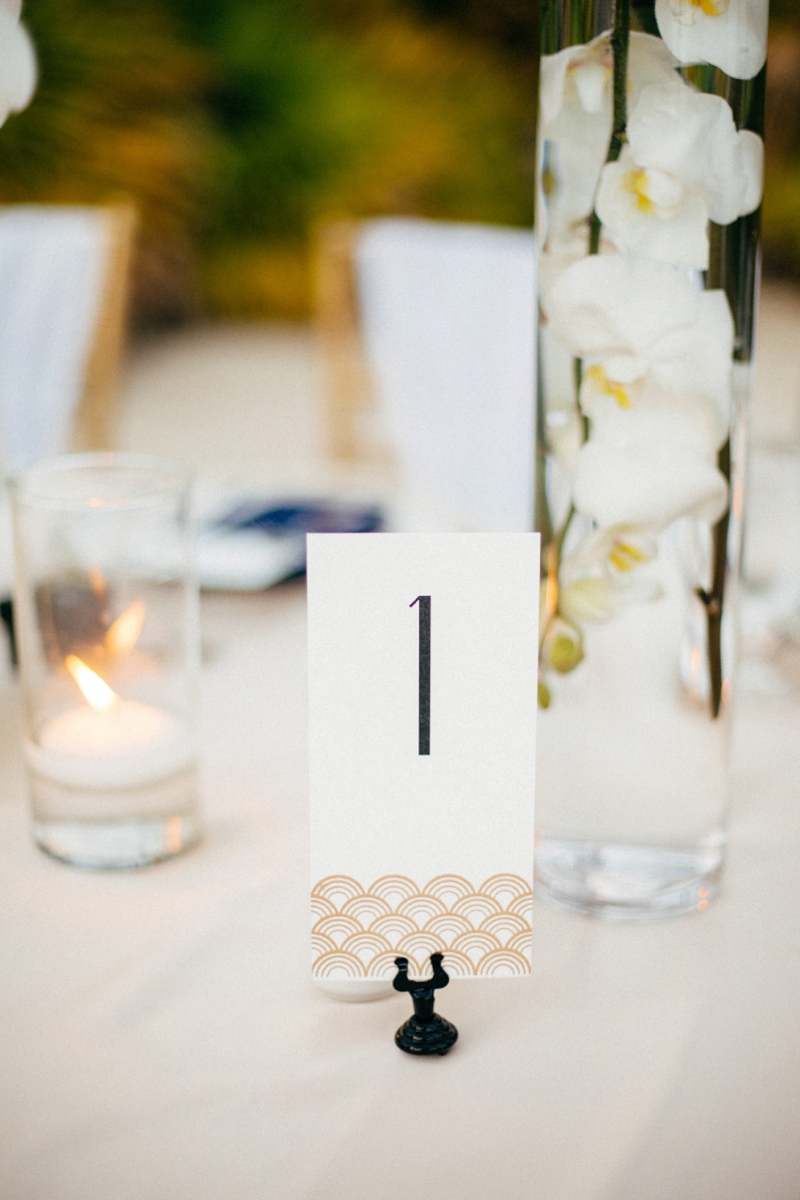 What was your favorite thing about your wedding?
My favorite moment, may have been after the Ceremony and during the Family Portraits… I overheard the Cocktail Hour music playing. It made me so excited to HEAR the vibe I so badly wanted to be conveyed – and there it was. It was all coming together and it was thrilling. I also very much enjoyed taking the portraits with my (new!) husband, on one side of the property that I had been dreaming of taking photos at since I first fell in love with the property. The sunset was perfect – more than I had expected, and it was finally a time to relax while not being in the limelight of so many people. I also loved hearing some of my favorite music play over dinner while at the head table with some of my closest "people" – again observing everything I envisioned right there in front of my face – as well as the very dreamt of event of running through the sparklers at the end of the night (to then get on a runaway golf cart …that got stuck in the sand!).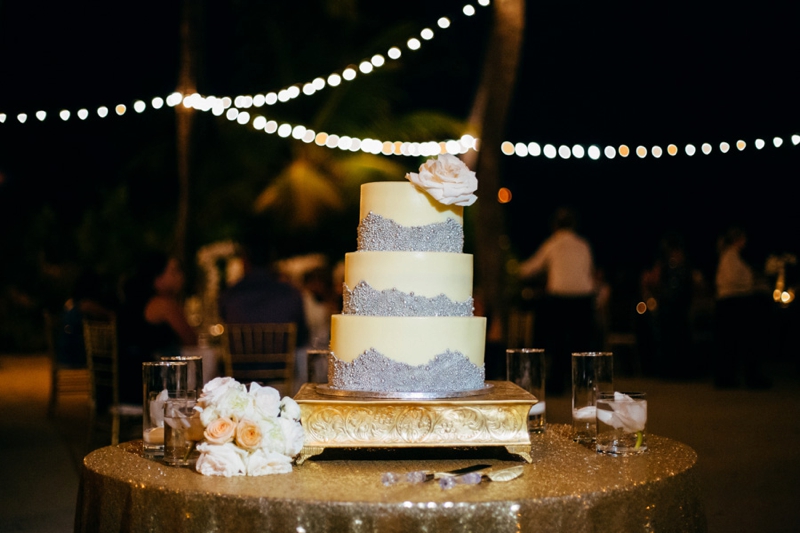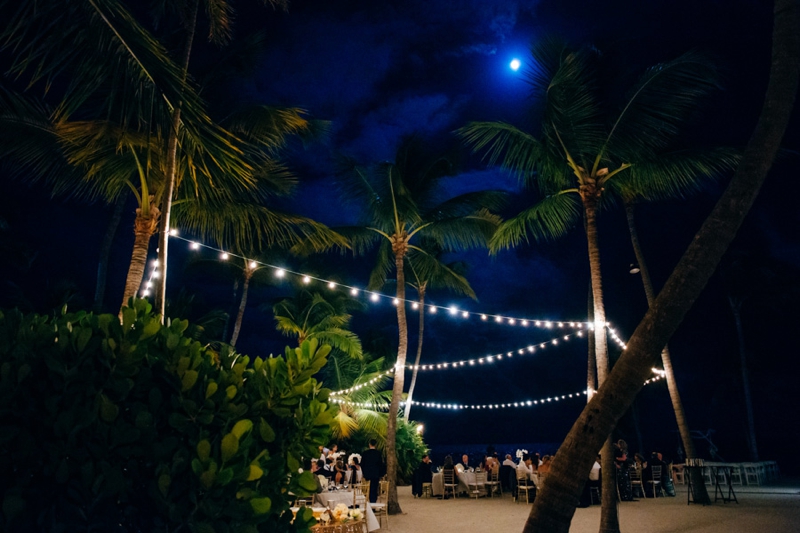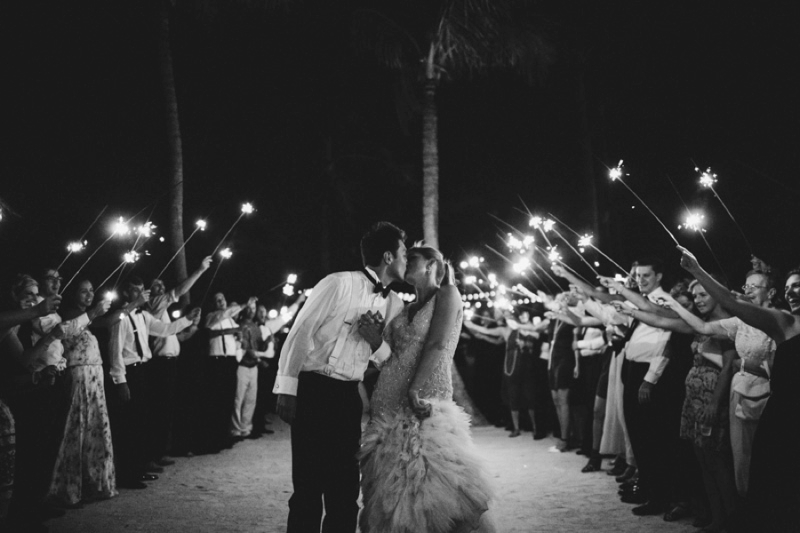 What is your best piece of advice for other brides?
For destination brides, definitely make sure you have a planner from the on-set of your wedding. You need someone to talk to, vent & understand what you are dealing with – all while knowing the local landscape & associated logistics. He/She should match your personality, and have a very important characteristic: to listen!! My planner was fantastic in being a partner to me, but also letting me take absolute control/freedom with my vision. She really helped with some of the more "unexpected" challenges right before the wedding, and day-of – which was great considering we had worked together all along, discussing the vision & plans – so she was best equipped to manage them in a fashion that I was comfortable with. Also make sure you visit the locations you are interested in before signing with a particular venue. Photography can really make something look different than it is, and was a somewhat eye-opener for my mom & I as we visited properties that looked beautiful online – but were so blatantly flawed in-person.

Secondly, I (perhaps foolishly) would say that you will go over budget. I highly suggest you outline your ideal situation, and track it as you go (Excel!). You will come to a point after you've secured your vendors but don't have all of the intricate details confirmed, where you will see that you either have to sacrifice some of your vision or increase your budget. At this point, it's a great opportunity to think through how much you are willing to sacrifice or go over – and then stick to THAT adjusted budget!! (Or it can always continue to increase!)
Vendors who made it all happen…
Venue: Postcard Inn Beach Resort & Marina at Holiday Isle // Photography: Tiffani Jones // Event Planning: Event Bliss // Hair: BeautyTherapy Hair Studio // Makeup: Yadira Medina // DJ: Entertainment Management Group // Steel Drums: Bob Lyons  // Cake: Sweet Savanah's // Floral Design: Event Bliss // Bride's Dress: Lazaro // Earrings: Badgley Mischika // Shoes: Betsy Johnson  // Tux: Calvin Klein // Chocolates: Kilwin's   
The following two tabs change content below.
My name is Carly, and I live for love whether it's the love I witness between my family members and friends or the love I have for places and weddings. For these reasons and more, I write about the wedding industry, and I'm an event planner, designer, and floral stylist who will forever be in love with flowers, pink, and bows.