When you think about how to design your wedding, what comes to mind? For us, our thoughts always wander to colors and details, like stationery or seating charts– basically, any elements that will help to share the story of your relationship with your guests. For some, those choices will be clear from the moment they get engaged. However, for others, it might feel more difficult to uncover the ways in which their story can shine in a tangible way.
To offer insight, we did what we do best – we turned to our V List experts! As always, the wedding professionals who have answered our query about how to design a wedding are known in their areas and fields for their expertise. To us, they're known for their kindness, talent, and insatiable desire to share with you!
From creating a mood board and the importance of custom stationery, to how to use your creative talents in order to incorporate your personalities, our wedding pros are sharing their tips on how to design your wedding below!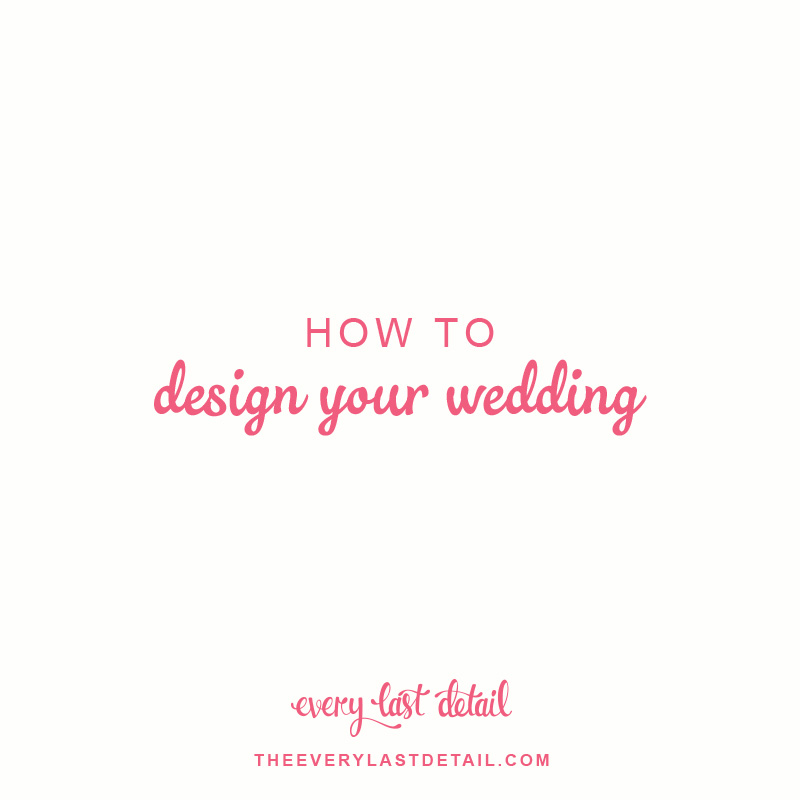 ---
Start with what you know to be true about you as a couple.
---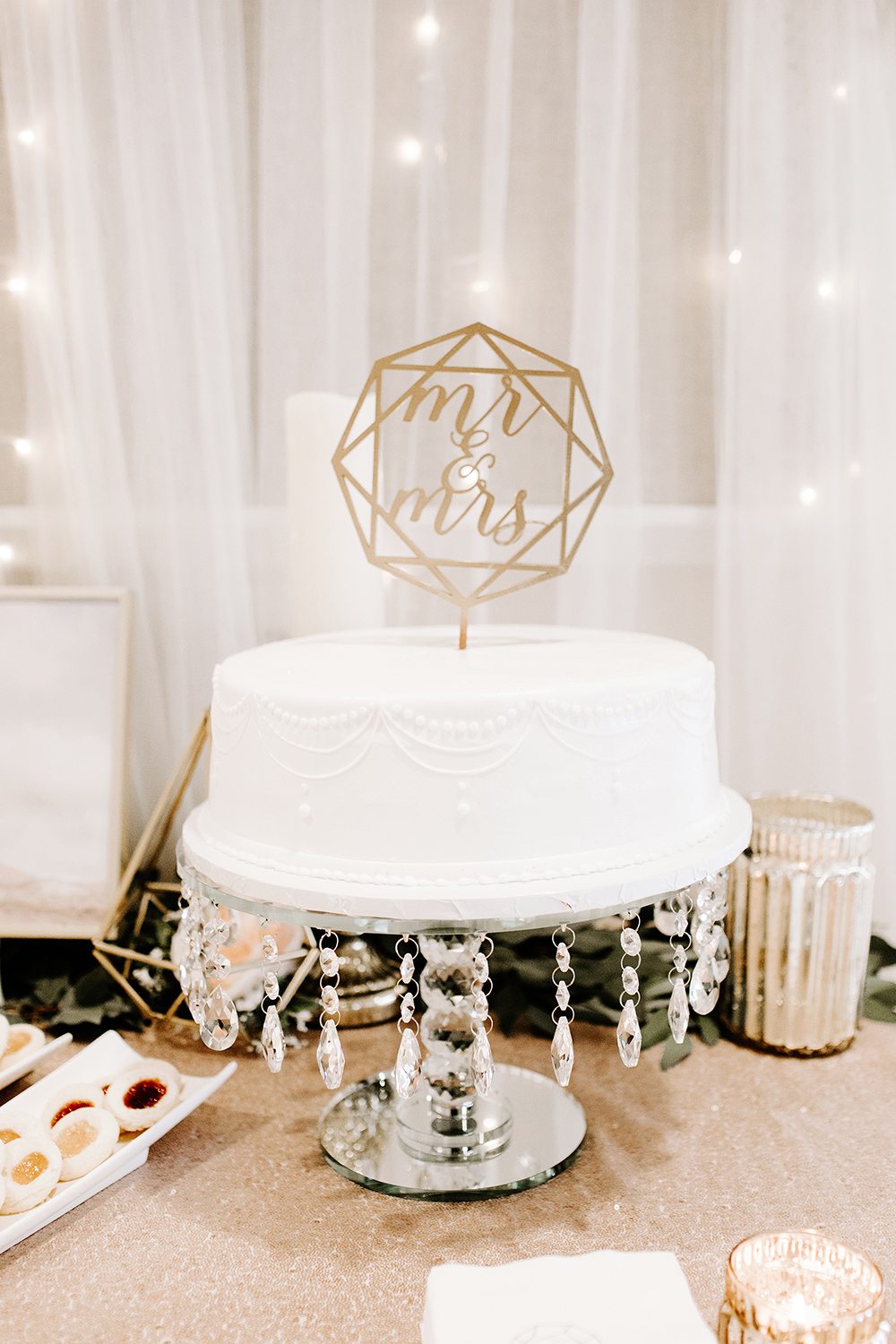 "If you don't know where to start with wedding planning, start with what you know to be true about you as a couple. I like to call this your couple style — do you enjoy a quiet evening at home? Would you prefer to live by the beach? Does a specific time or location hold near and dear meaning to you? These elements will help define and focus your event, truly making it a one of a kind reflection of your special love story.
Jessie + Adrian's wedding was full of their personalities: these two are adventurers at heart who love the fine and simple details. From following their hearts in making the big move from Texas to California to the beautiful fine jewelry watercolor paintings Jessie does. They took the things they love, the simplest textures and the most luxurious statements to create their couple style."
Photography: Haley Rynn Ringo Photography | Coordination + Design: Kindred Weddings and Events | Venue: Pointe Vicente Interpretive Center | Florals: Something Borrowed Blooms | Rentals: Premiere Party Rents | Cake: Torrance Bakery
---
Create a mood board to keep everything cohesive.
---

---
Think about what your color palette will be.
---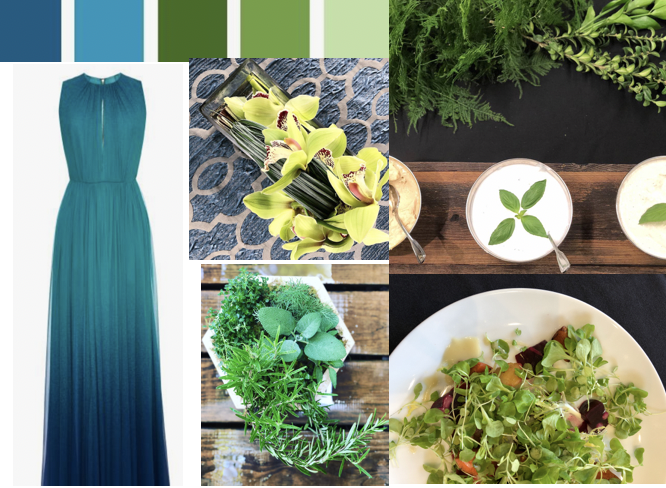 "One of the most important things about designing your wedding is to think about what your color palette will be.  This color palette can be peppered throughout from bridesmaids' dresses, to the colors in your food, cakes, flowers and chair cushions."
Dress: Elie Saab | Photography and Florals: Elegance & Simplicity, Inc. | Cuisine: Eric Fleischer Catering
---
Your stationery will be the first thing your guests see.
---
"When it comes to designing your wedding, don't forget that your stationery will be the first thing your guests see to set the tone for what they can expect. My best tip is to make all your paper goods meaningful to you as a couple, bring in elements of your personality or love story and show your guests that they are going to have a great time celebrating your love!
This couple incorporated a watercolor map so the guests knew what events were planned for the weekend. But we were also able to sneak in an illustration of their fur-baby as well. Adding fun personal elements like these not only get everyone excited about your big day, but it also makes your stationery meaningful and memorable to cherish forever."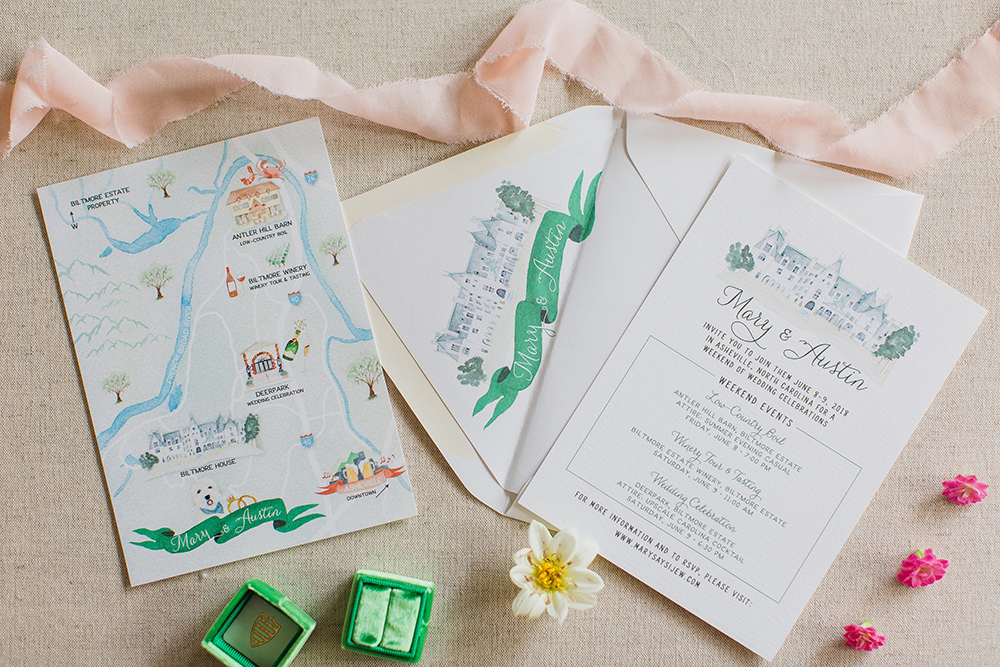 Stationery: Feathered Heart Prints | Photo: PJ Saffran
---
Use your invitations to give a glimpse of what the wedding will feel like.
---
"Tori & Justin incorporated hops as hanging floral chandeliers on their wedding day. Justin also designed their wedding logo, incorporating hops in a custom monogram. Using your invitations to give guests a first taste of what your wedding decor will be and what the wedding will feel like is a great way to ensure everything ties together from start to finish!"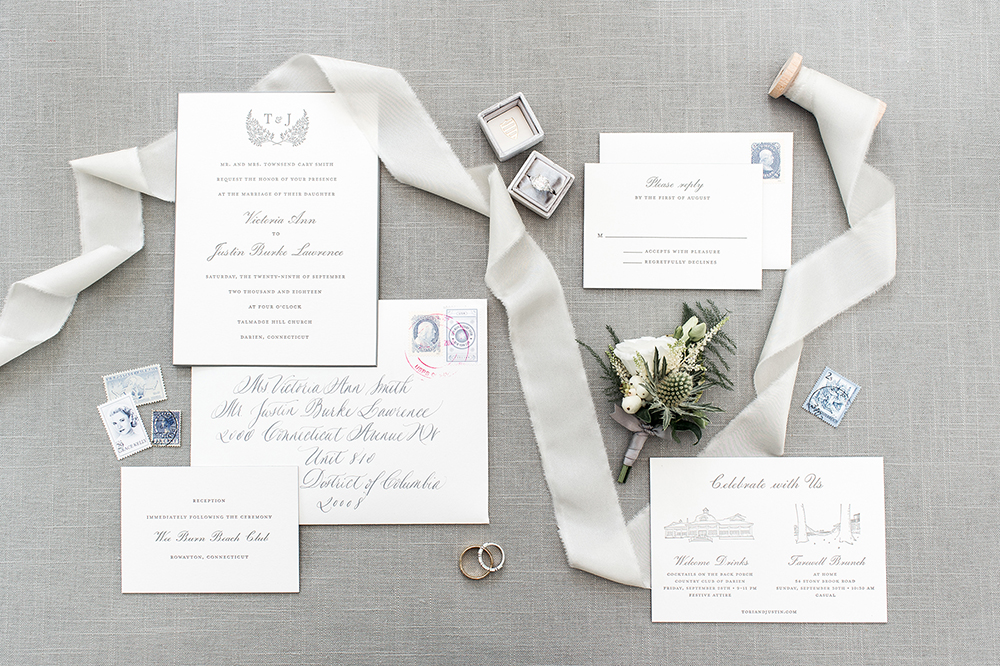 Photography: Lynne Reznick Photography | Venue: Wee Burn Beach Club | Flowers: Flowers and Flowers by Adam Manjuck | Stationery: Paper Trousseau by Louise York
Thank you to all of the amazing V List wedding pros for sharing their insights! Meet more of our vetted and verified vendors here!
---
Looking for more on designing your wedding?

The following two tabs change content below.
My name is Carly, and I live for love whether it's the love I witness between my family members and friends or the love I have for places and weddings. For these reasons and more, I write about the wedding industry, and I'm an event planner, designer, and floral stylist who will forever be in love with flowers, pink, and bows.