While Kelly and Justin were planning their Seattle wedding, they planned nearly every detail from afar. The two were living in the South while Justin was training for the military, so Tamara of Simply by Tamara Nicole happily stepped in to assist the couple with planning and design. Together, Kelly, Justin, and Tamara planned an incredibly beautiful and elegant winter wedding filled with candles (Kelly's must have!), a black, ivory, and gold palette, and heartfelt details. Kelly chose to wear her grandmother's fur stole, and she honored her late father in the most beautiful of ways. She also gifted her groom with gorgeous cufflinks and presented her bridesmaids with gold monogrammed Anthropologie mugs, gift cards, and ivory wraps to keep warm- I absolutely love that she made sure the packaging was black and gold to match the wedding's color palette!
Court in the Square served as the ceremony and reception venue, and it was a fantastic choice! It added elegance and a dash of modern style, and K+J were married in front of a fountain complete with romantic draping. Kelly designed each and every sign, Tamara created a super unique escort card display, and The SweetSide baked delectable desserts. Plus, you are going to absolutely adore Kelly's advice paired with the photos captured by Manchik Photography!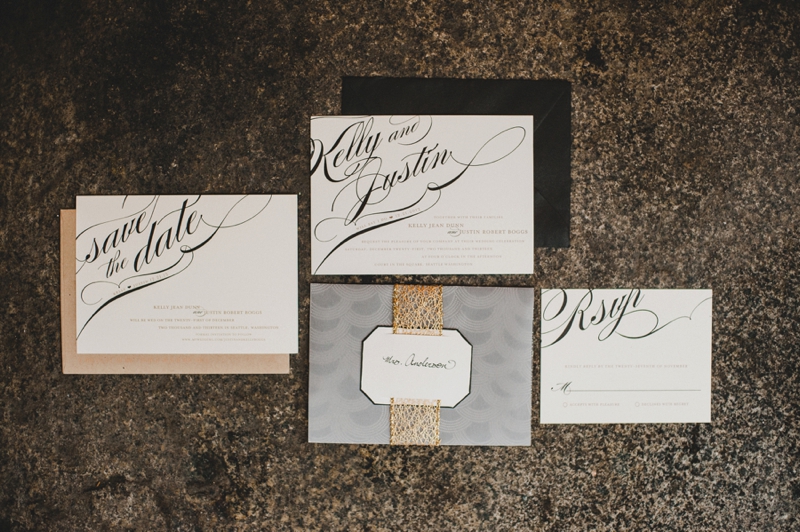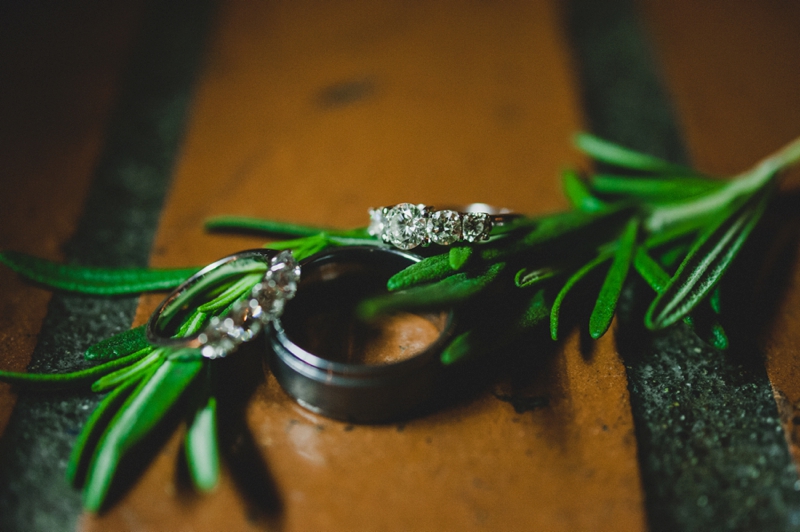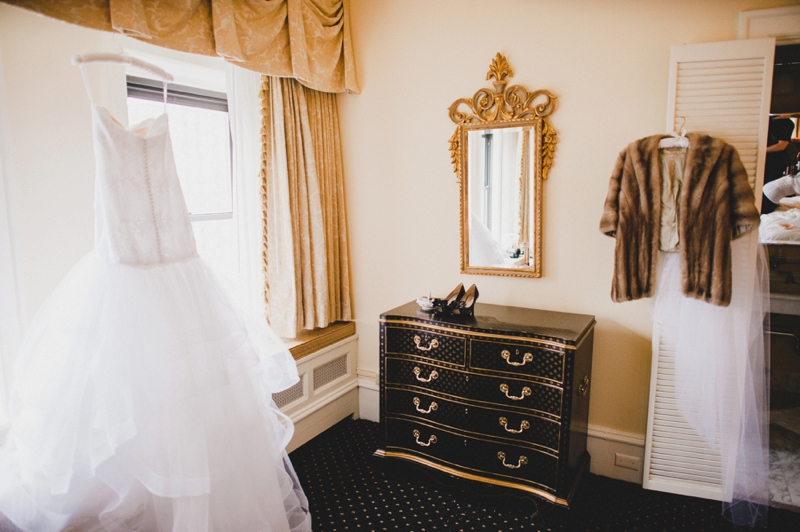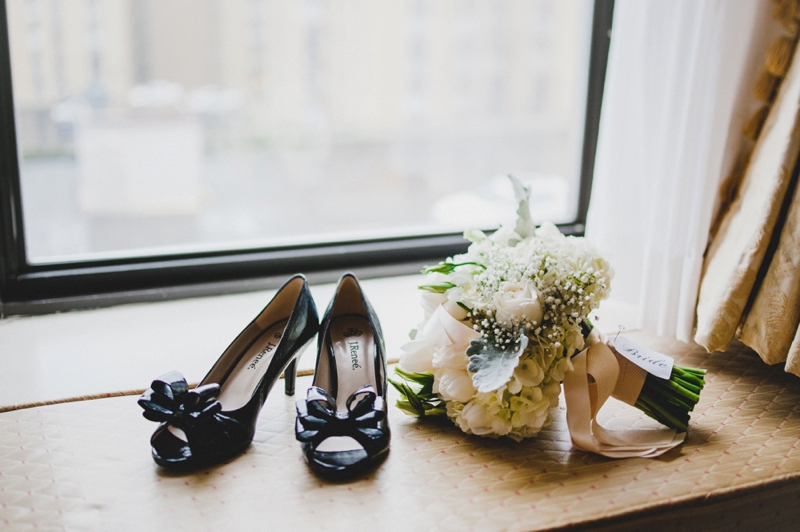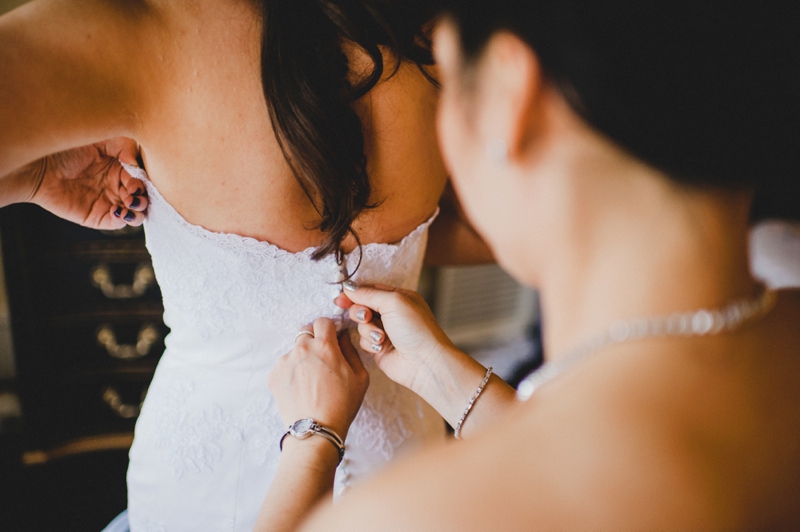 What (or who) helped you most in your planning process and/or on your wedding day?
Without a doubt Pinterest helped the most during the planning process. I used it to help gather ideas for the visual aspects of the wedding and while communicating to our amazing vendors. I had to rely on images a lot to help explain what I was looking for. I was on the other side of the country during the whole planning process and had only one week where I was in town and able to do marathon meetings with everyone. Pinterest was key for me when emailing back and forth with everyone.  On the day of the wedding, hands down, Tamara, my amazing wedding coordinator!! The day would not have gone so smoothly without her! She gives her all during the planning process and on the day of!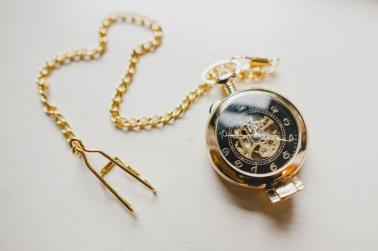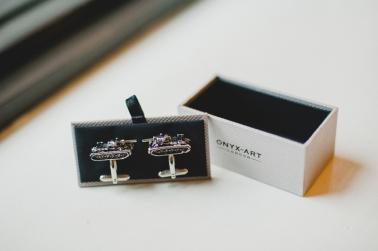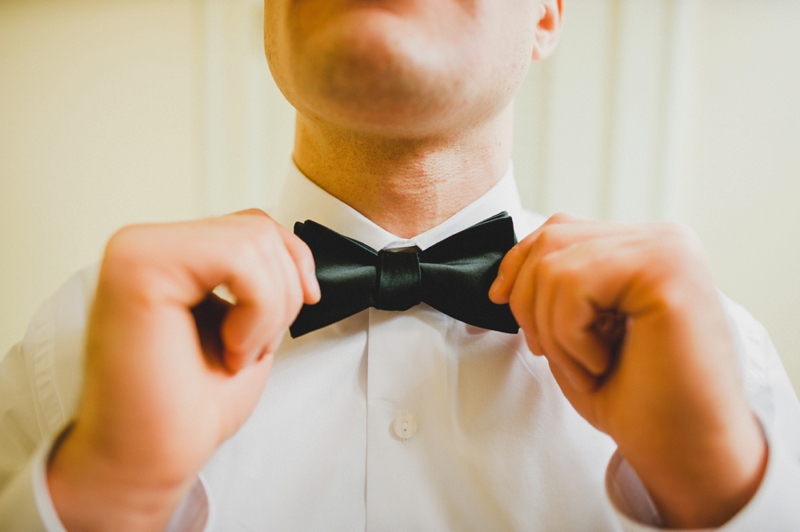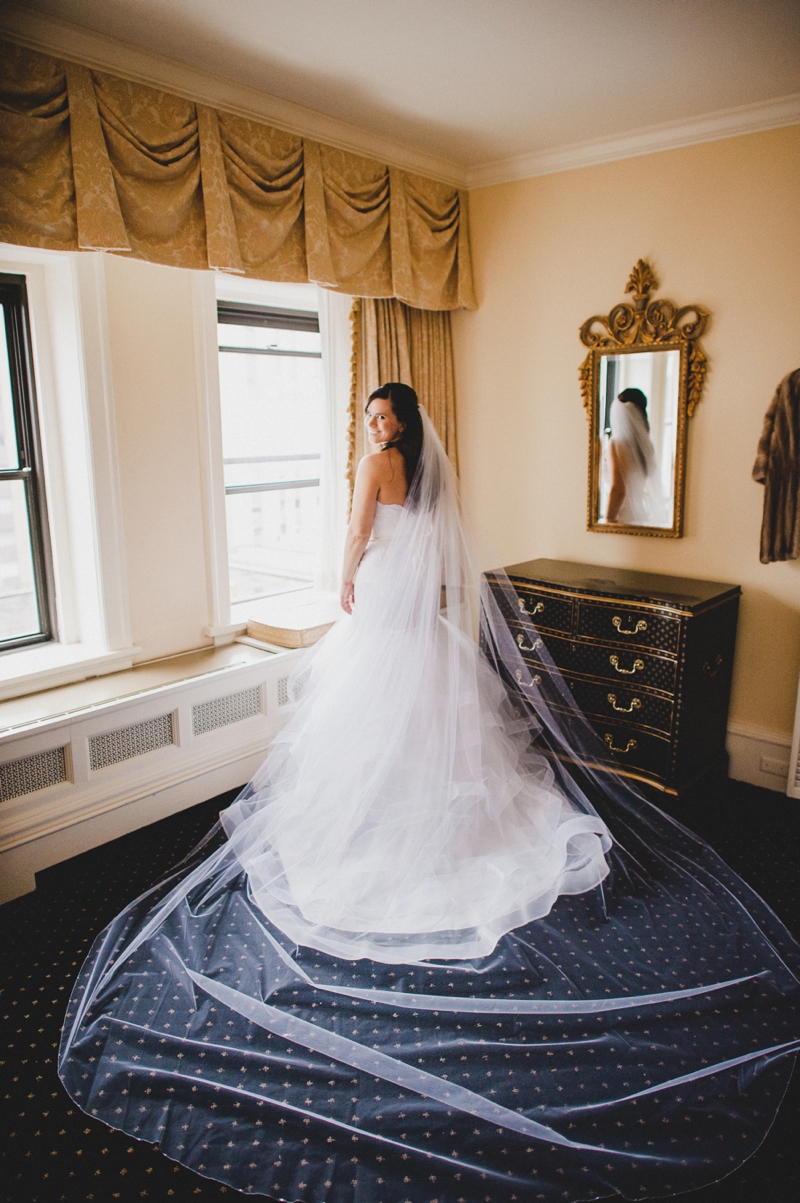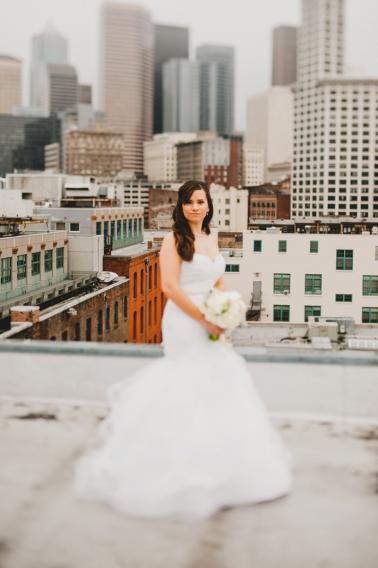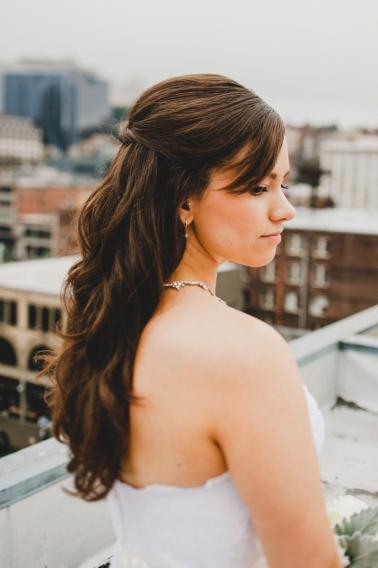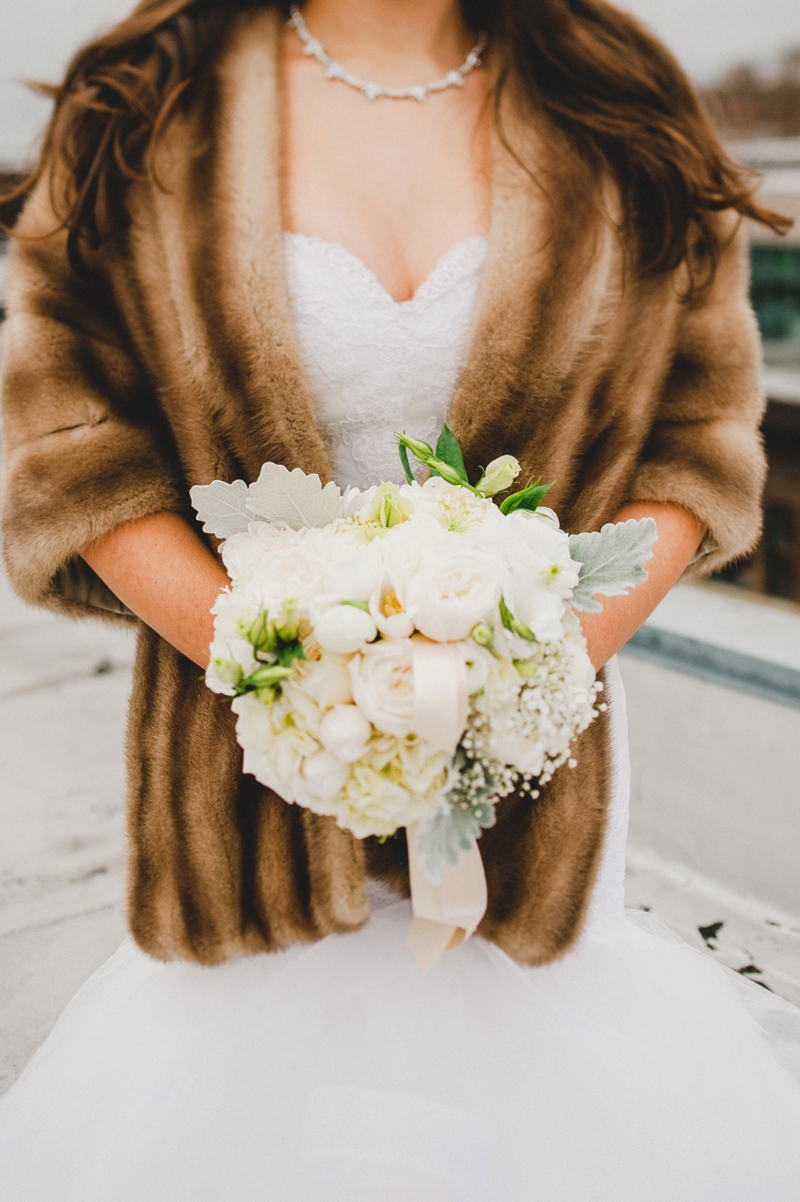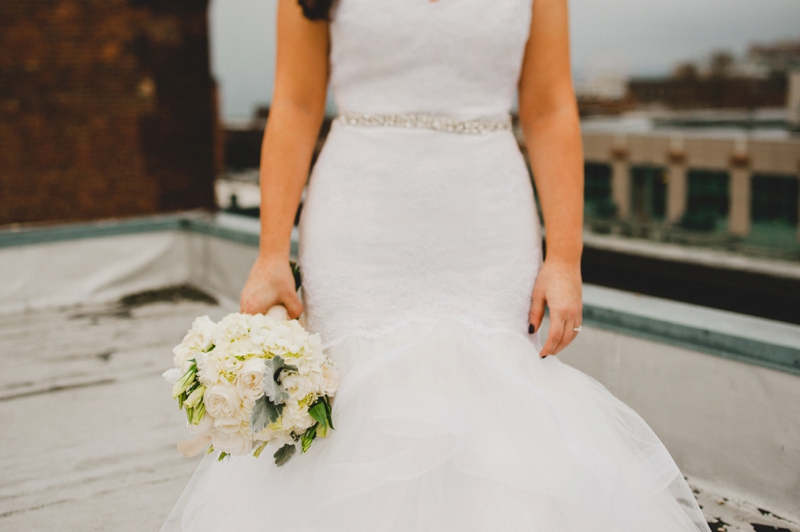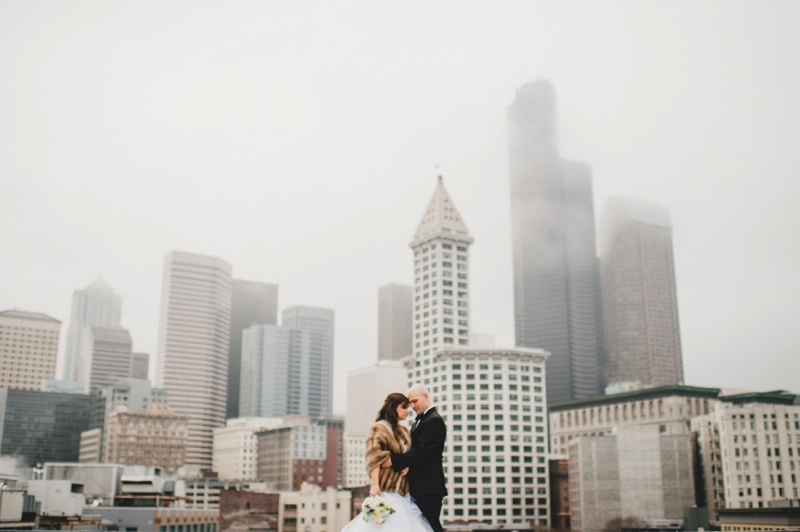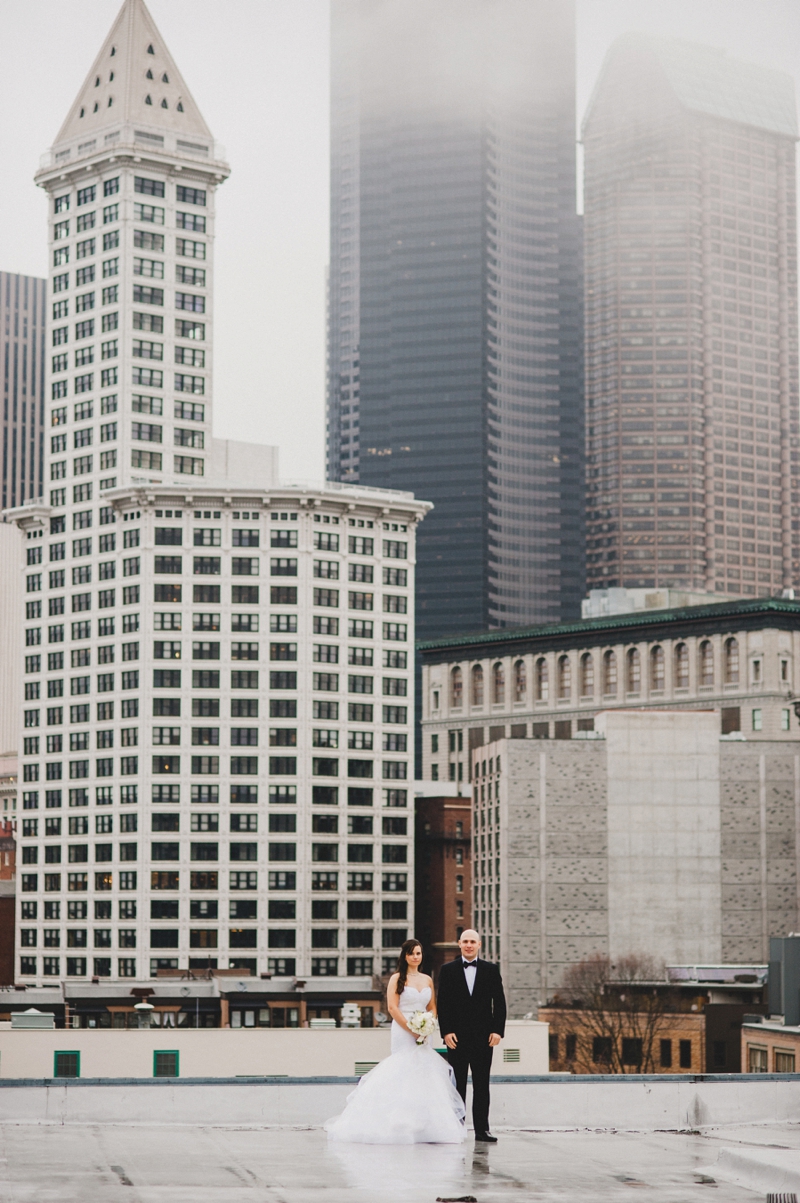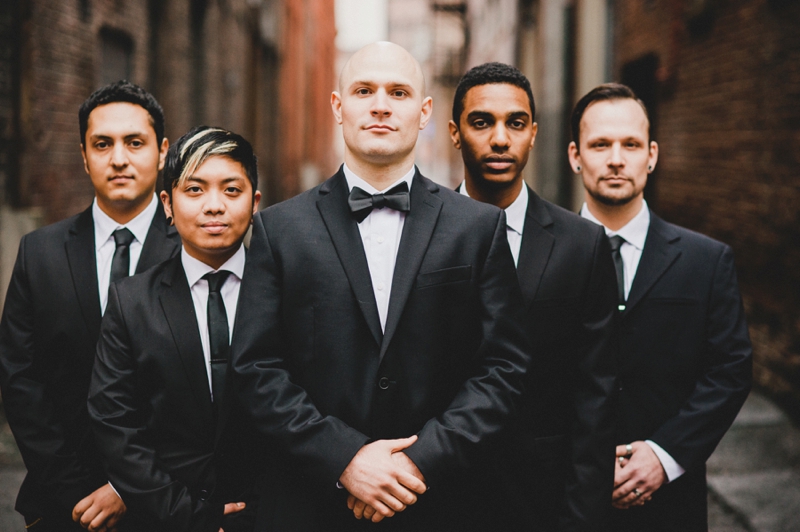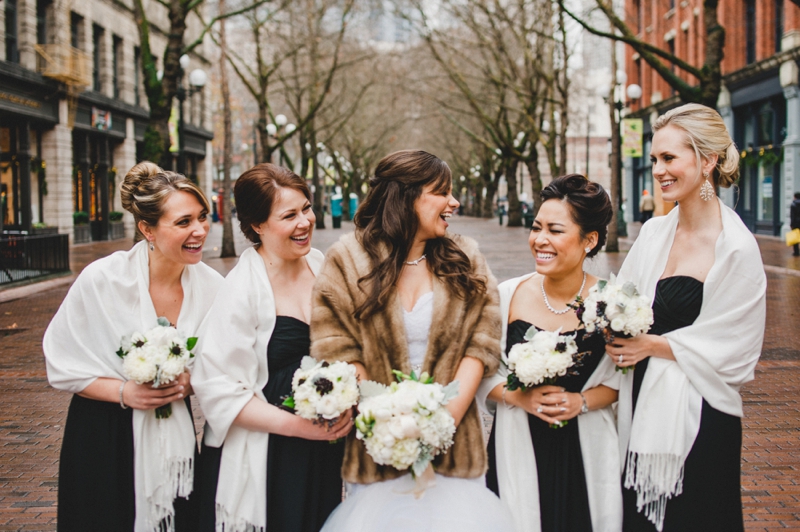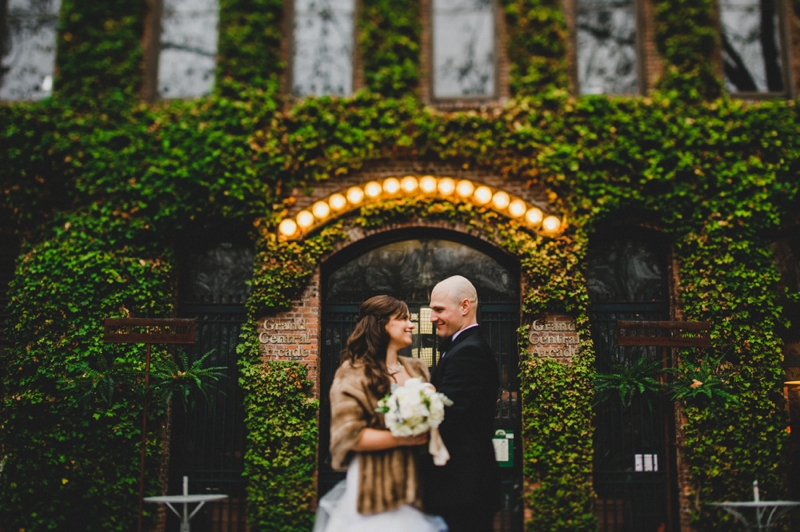 What was the most important thing to you when deciding who to work with for your wedding?
Two things come to mind, their portfolio of work and cliche as it is, your gut feeling. I did a lot of research with my vendors to see a lot of examples of their work to gauge how it would translate to our wedding but really it comes down to your gut feeling. This wasn't always easy because some vendors I was only able to email with, or meet over Skype. But you do your best to make a decision and then don't second guess yourself! Almost always it's just nerves that make you second guess your first choice.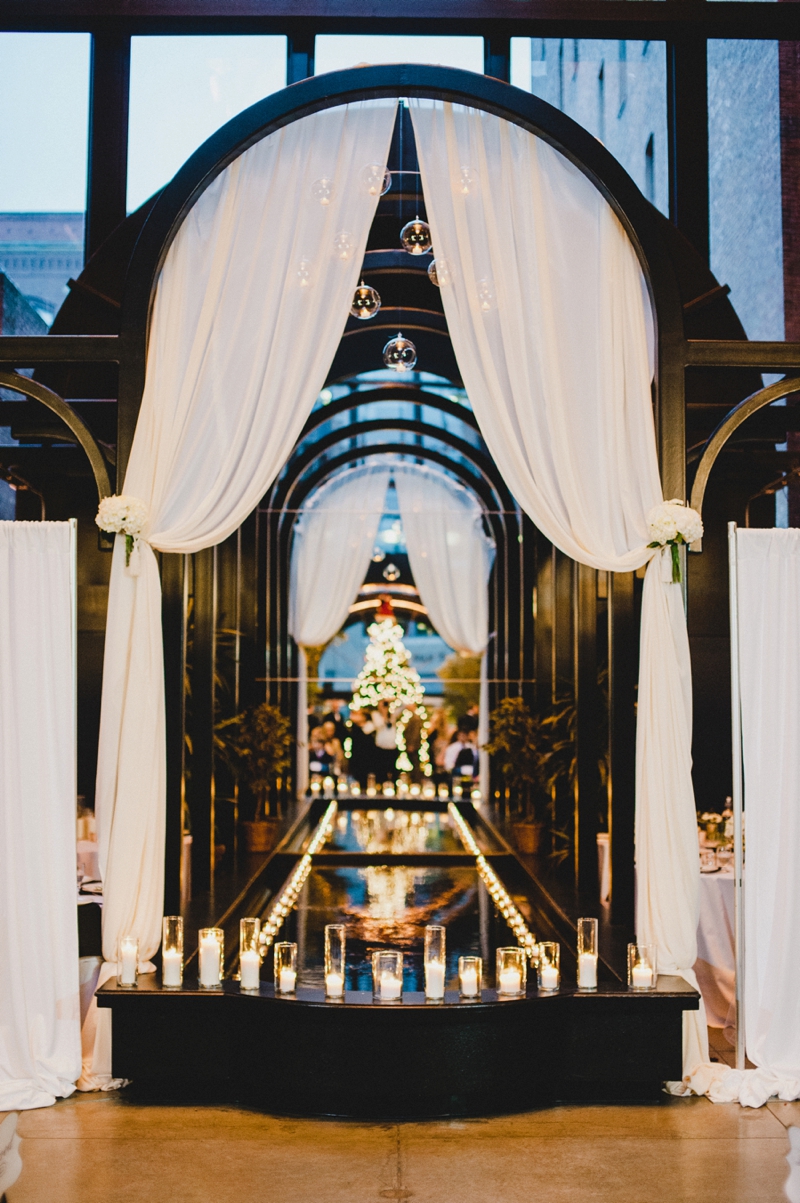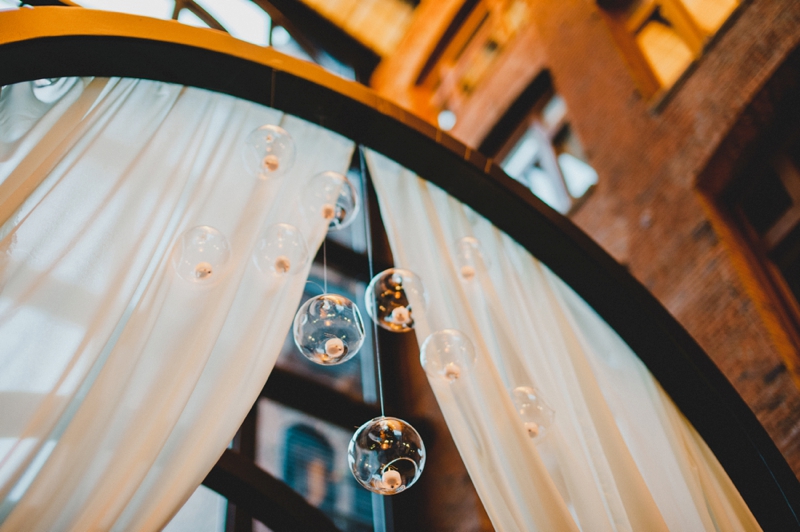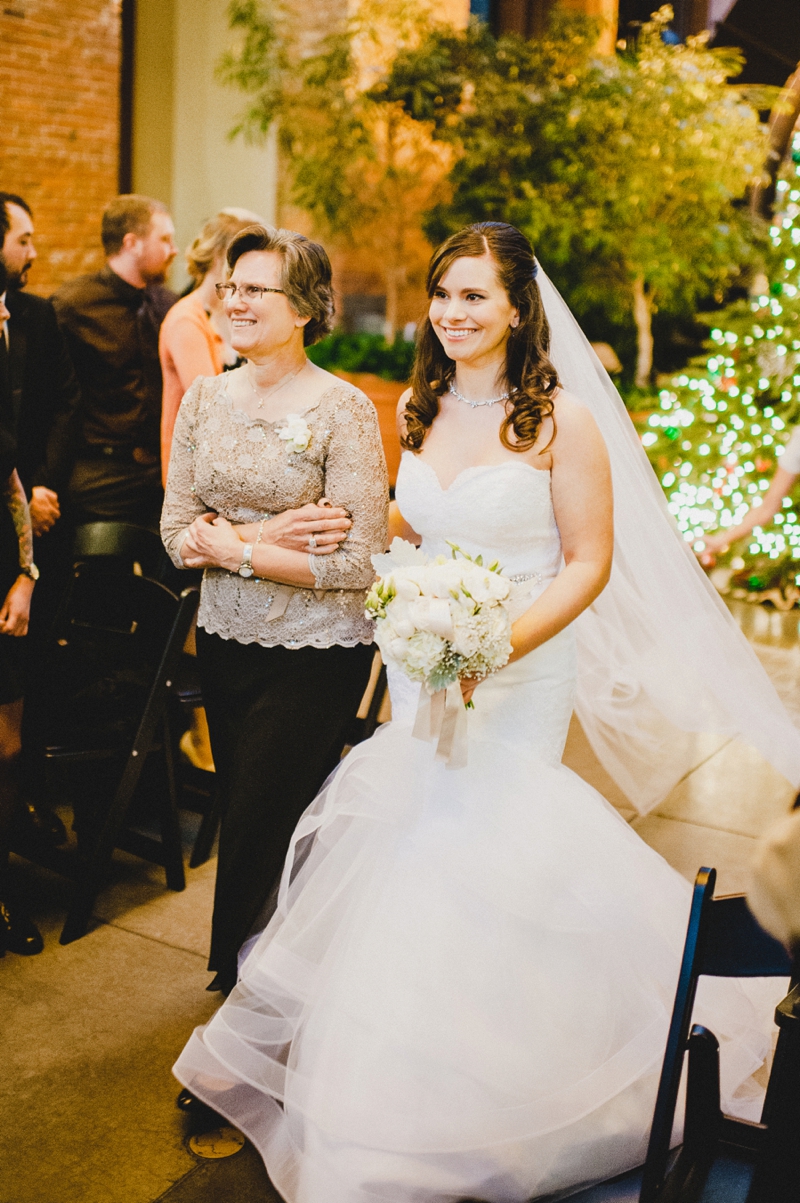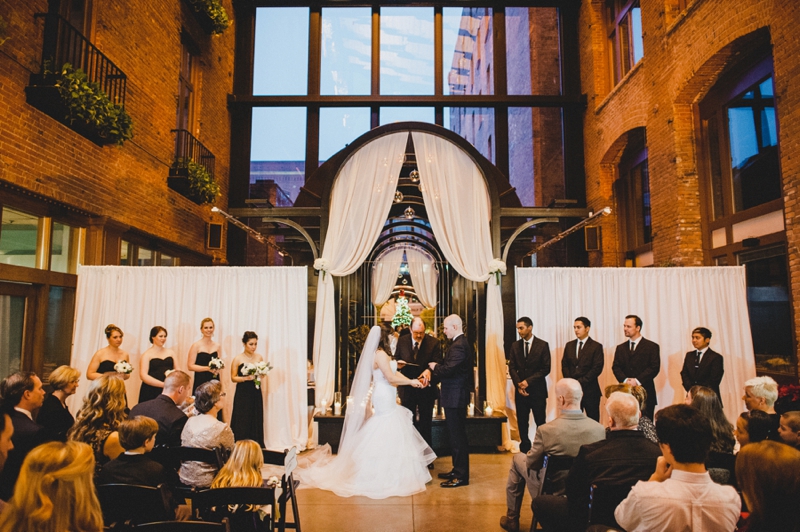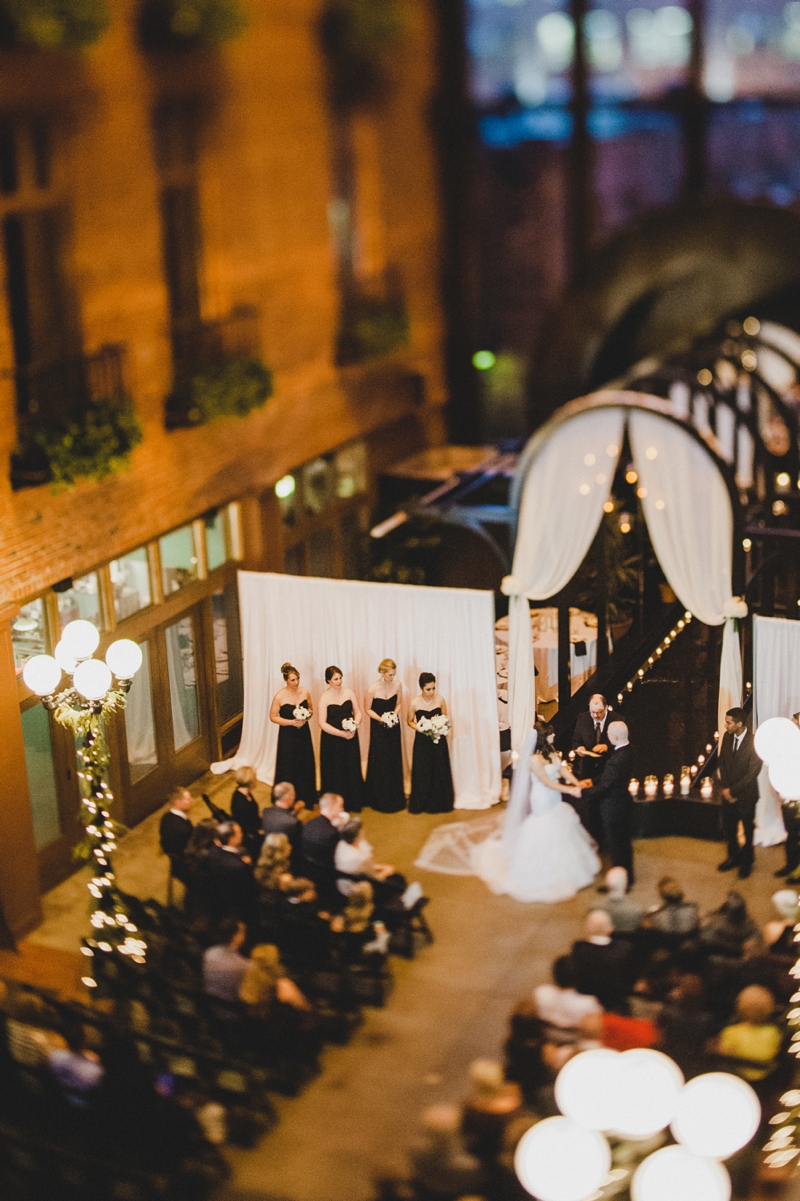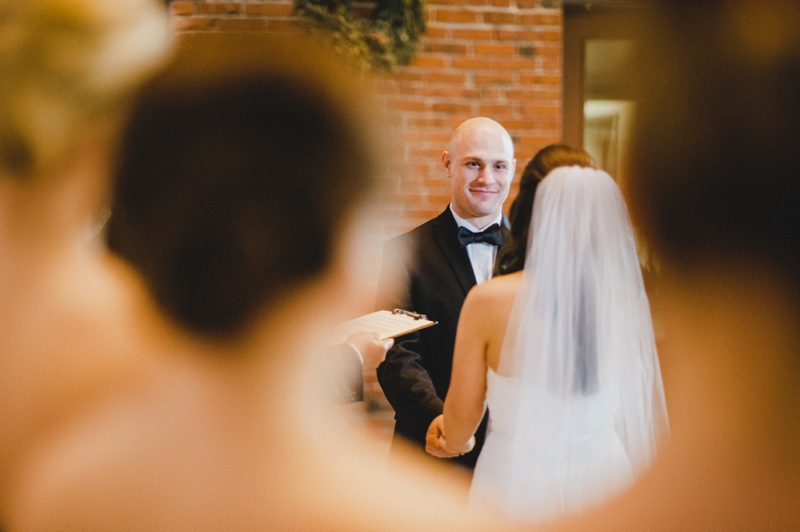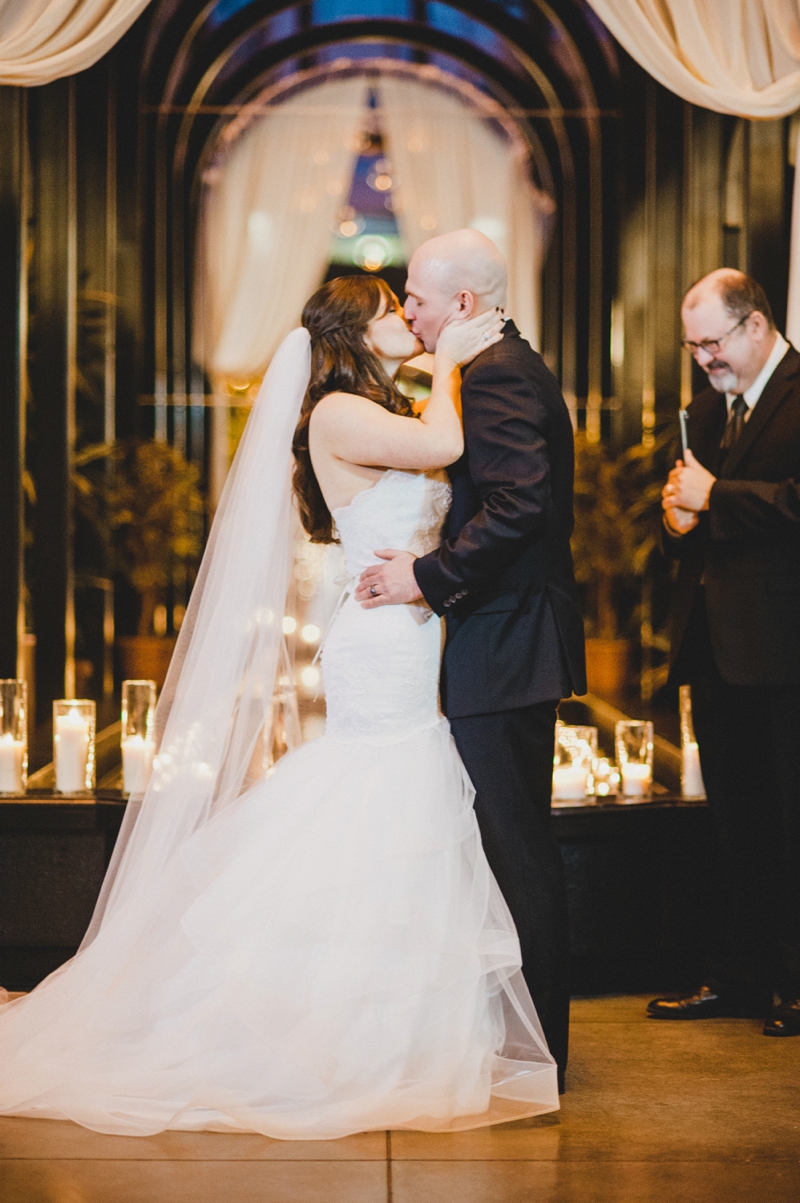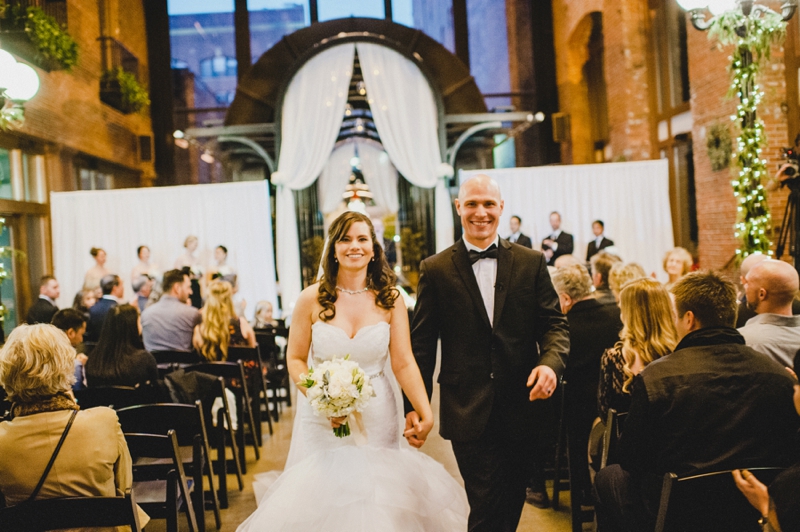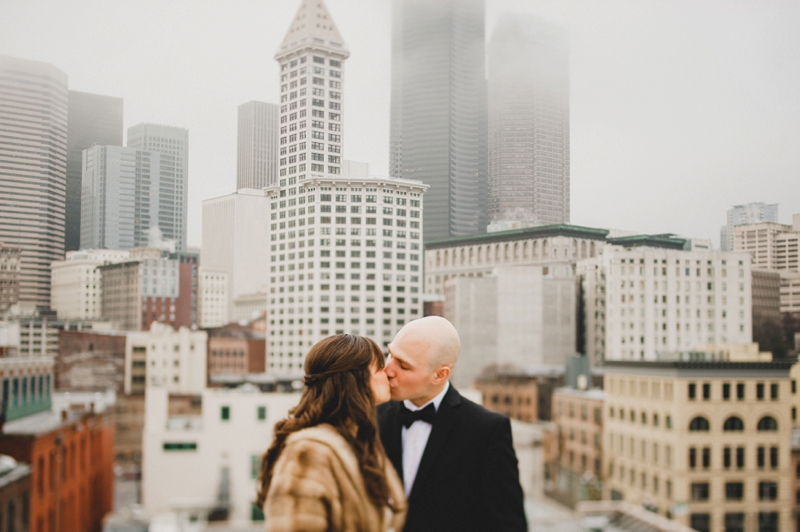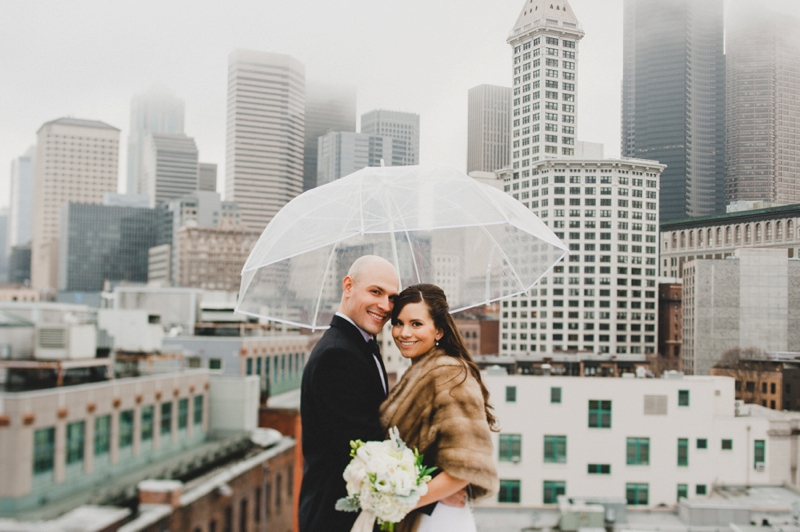 What was your inspiration for your wedding details and/or design?
When thinking of the aesthetics for our wedding…I wanted a more clean and classic look. So for me that meant whites, blacks, and golds. And LOTS of candles! I think candles were my inspiration, I could not have enough and I tried to have them included everywhere I could! We also tried to sneak in unique and personal touches: our guestbook was a faux bull skull guests could sign that we have in our home now, I used my Grandmother's fur stole during photos, we had a table set up with pictures of my late Dad and I.  During the planning process, we were in the South while my husband was training for the military, so as a nod to our time there we had a more southern style menu for our guests. We had a signature cocktail available- a mint julep, and the main course was actually chicken and waffles!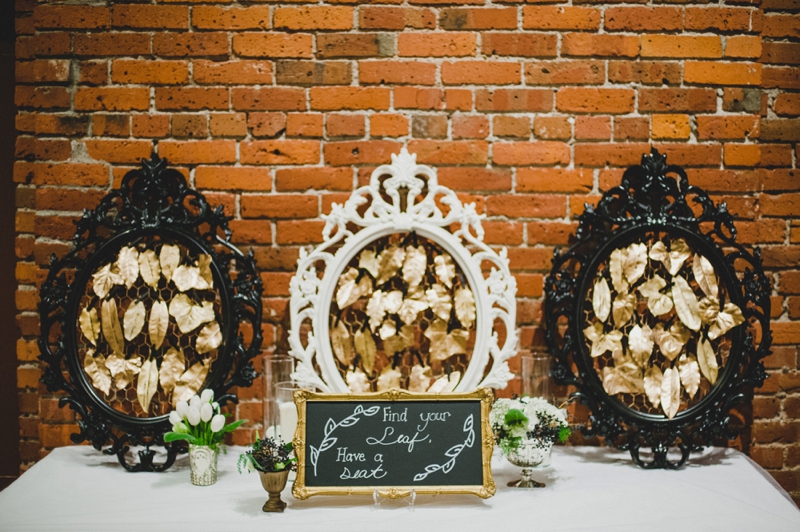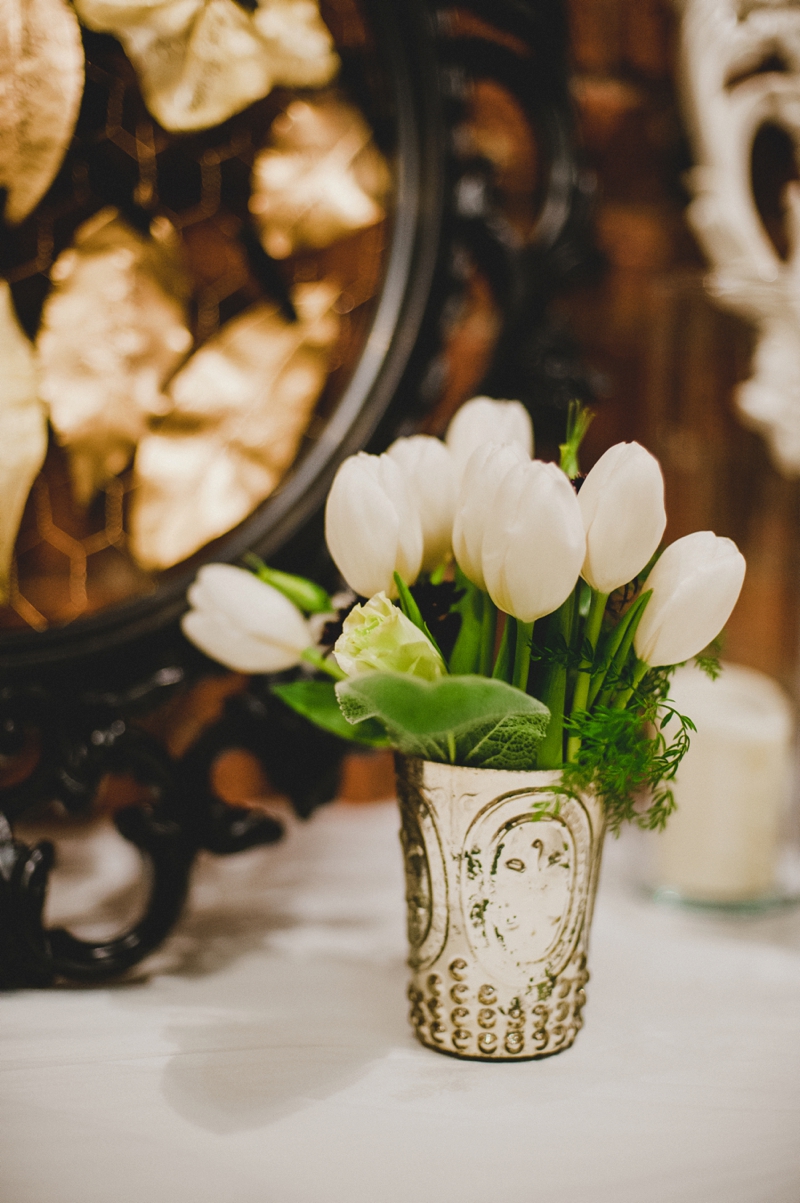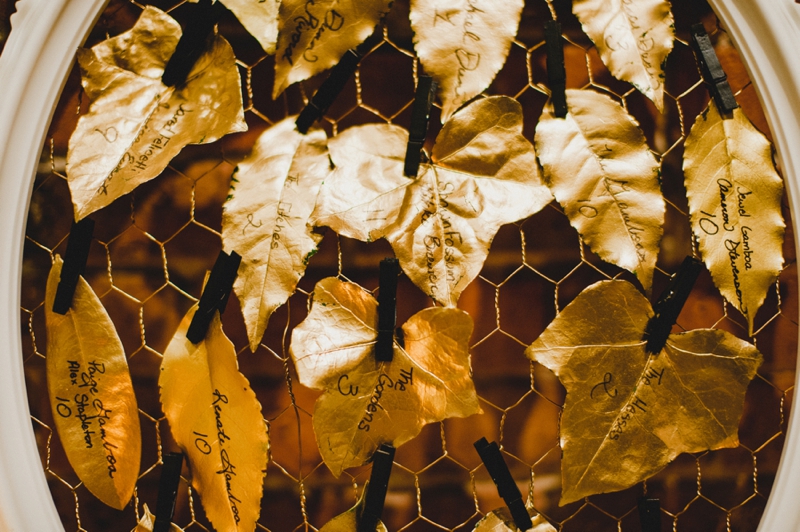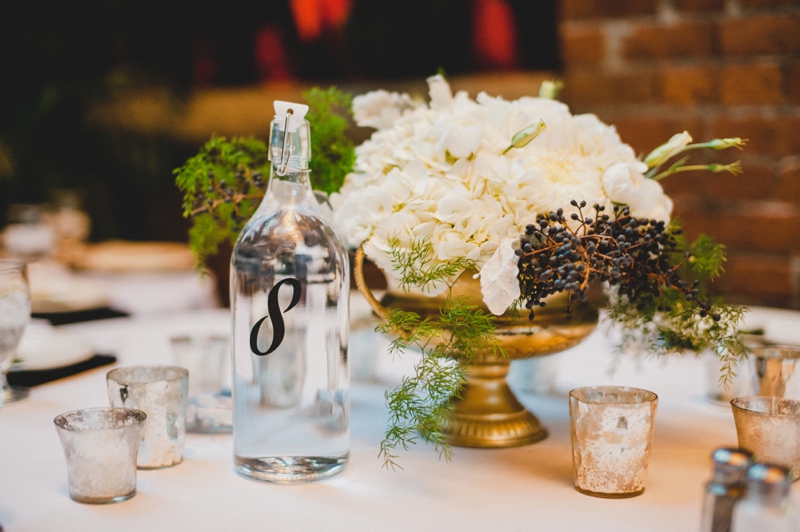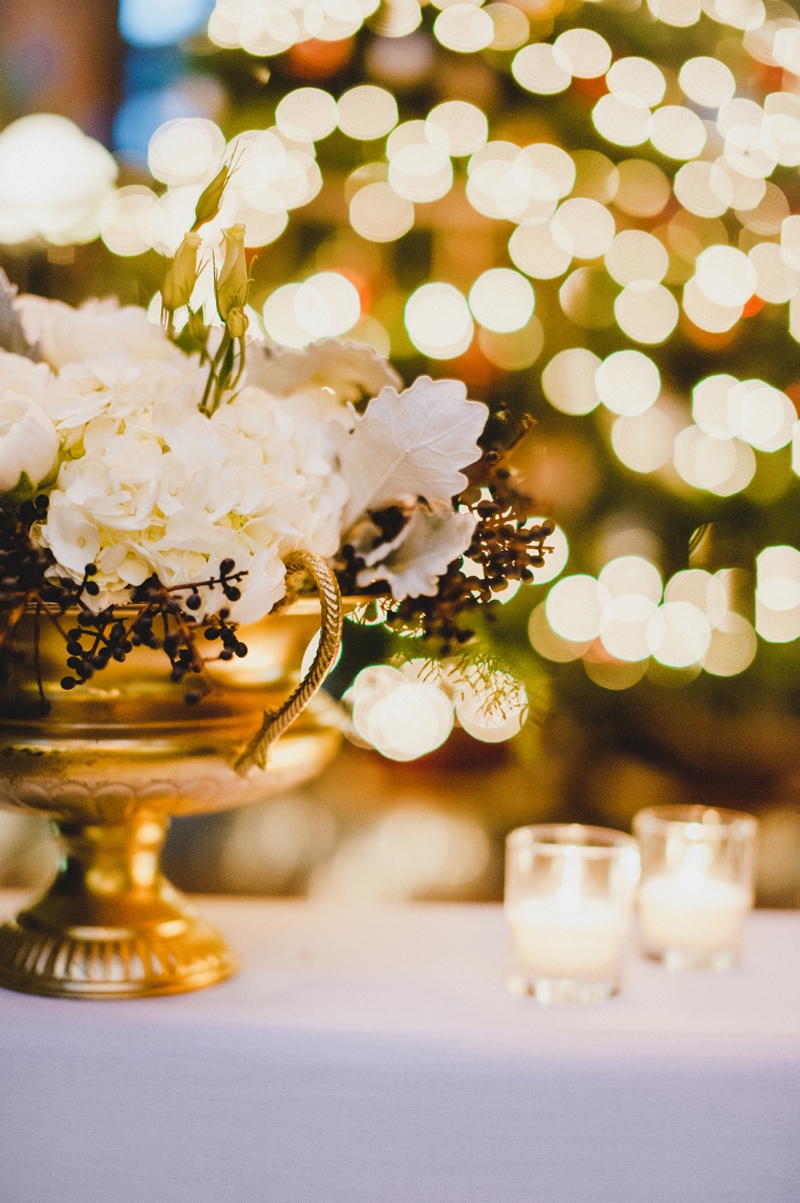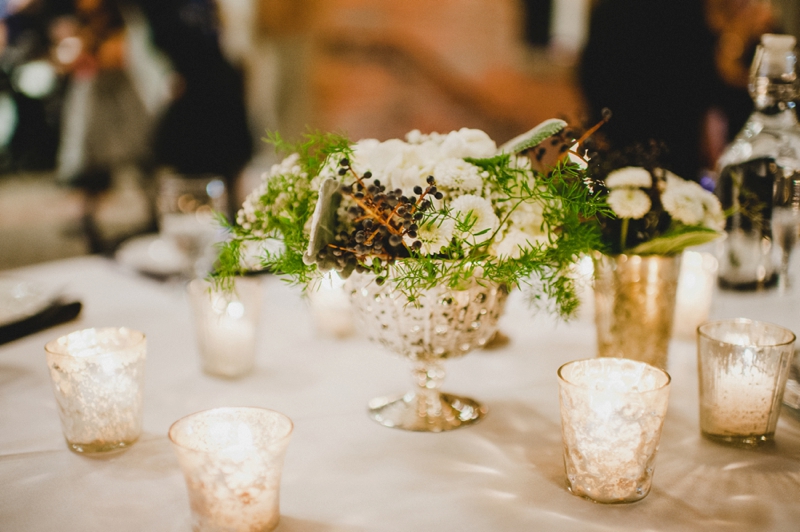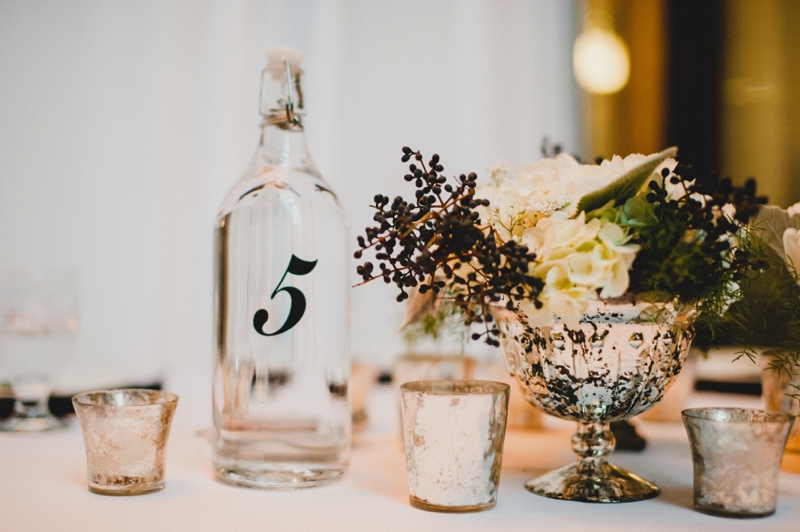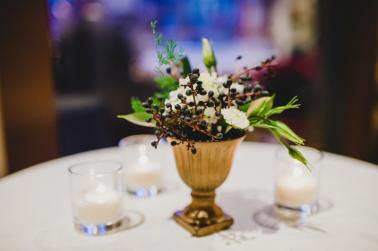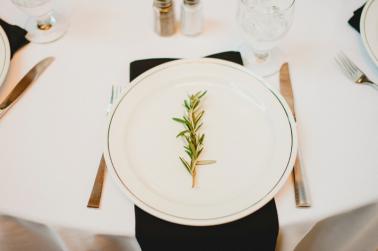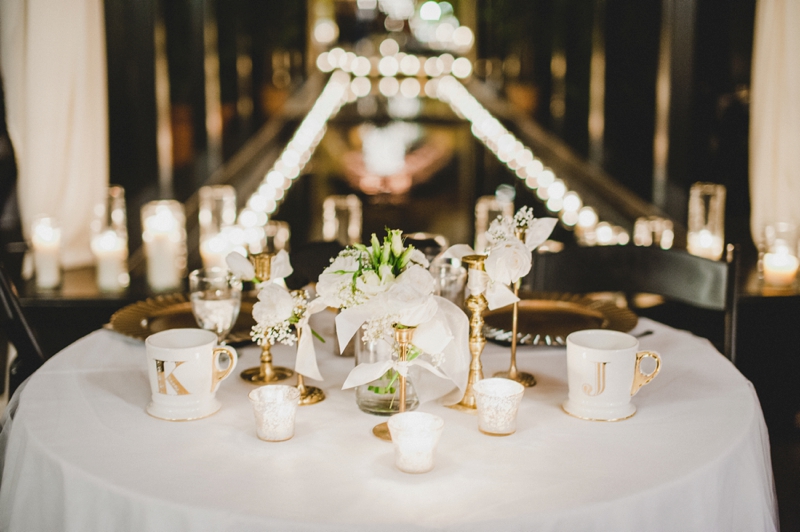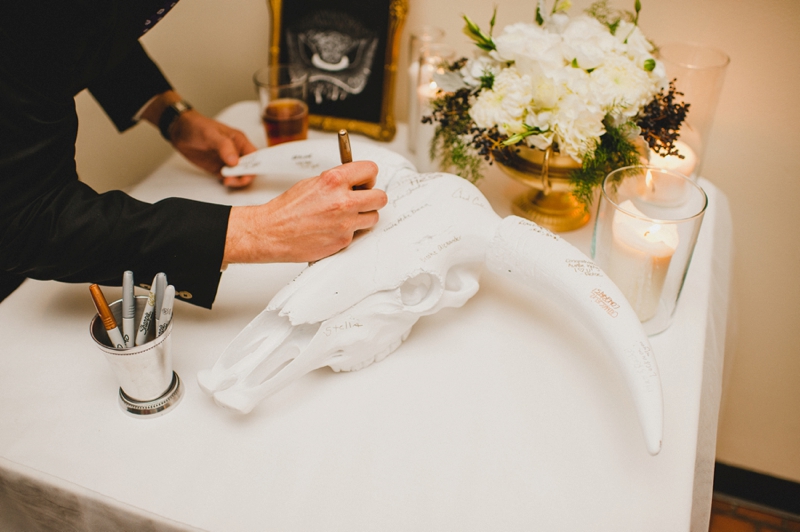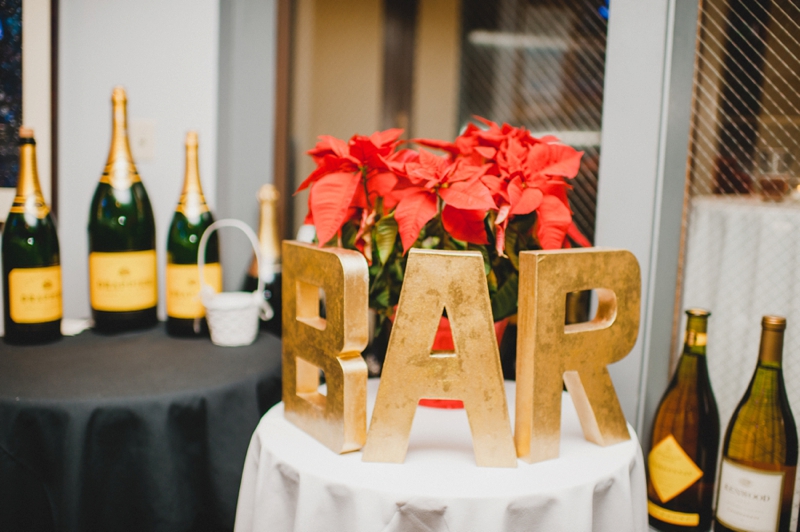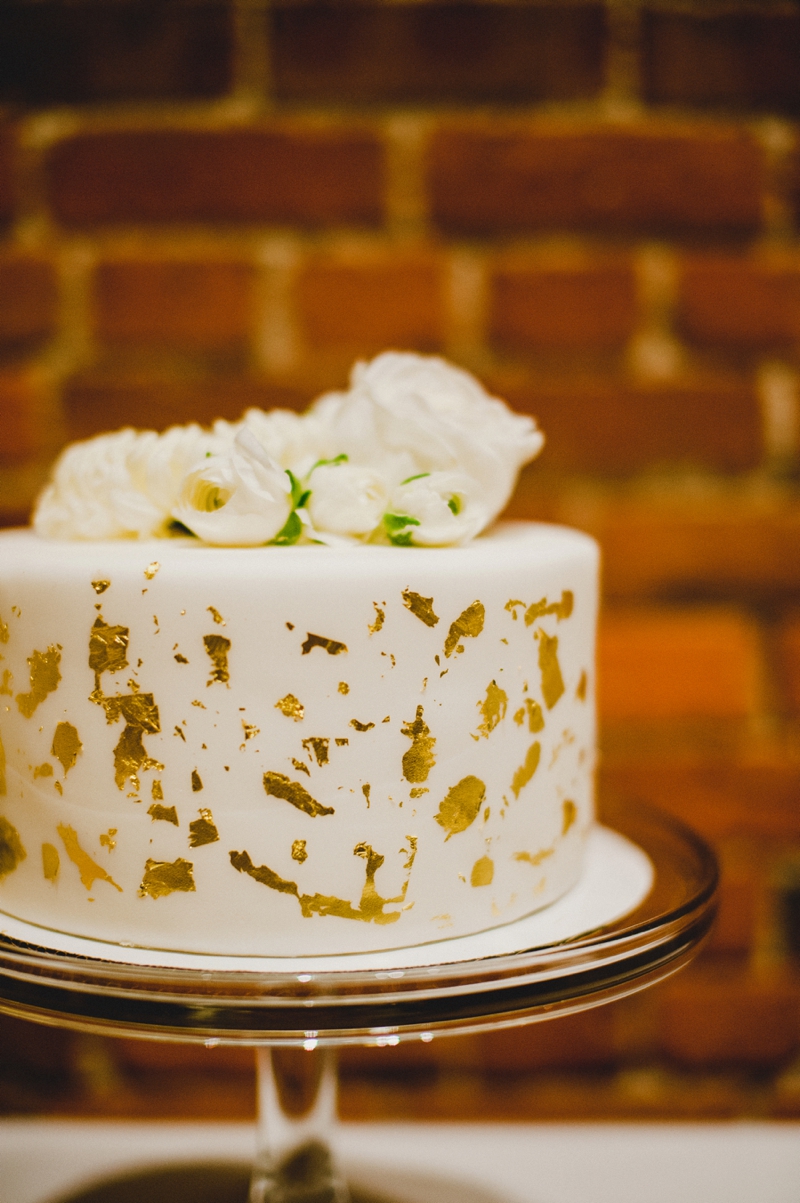 What was your favorite thing about your wedding?
For us the best part was that we got to have a reunion with our family and friends. We had been away from home for a little over a year, so the wedding gave us the chance to see the people we care about most. But after that, the best part was having an amazing team of vendors that helped create an amazing day for us!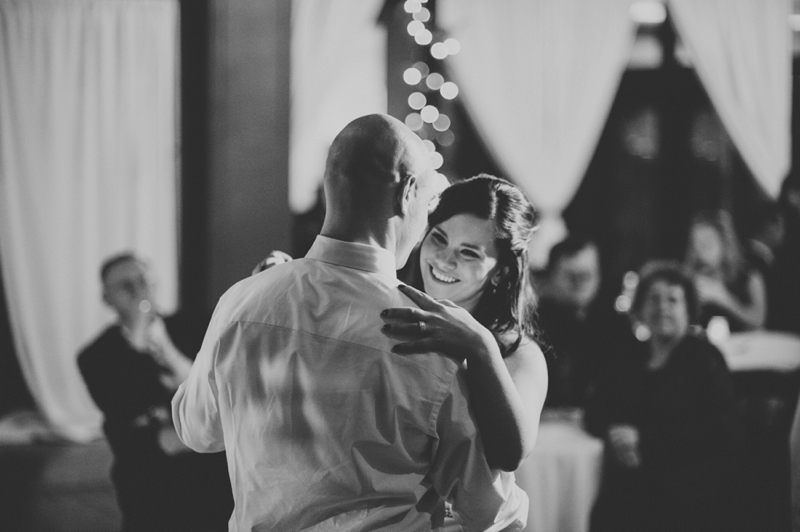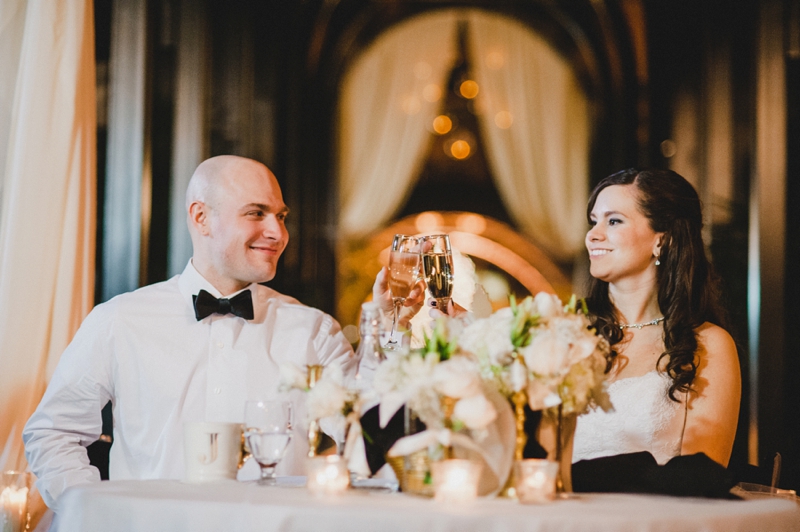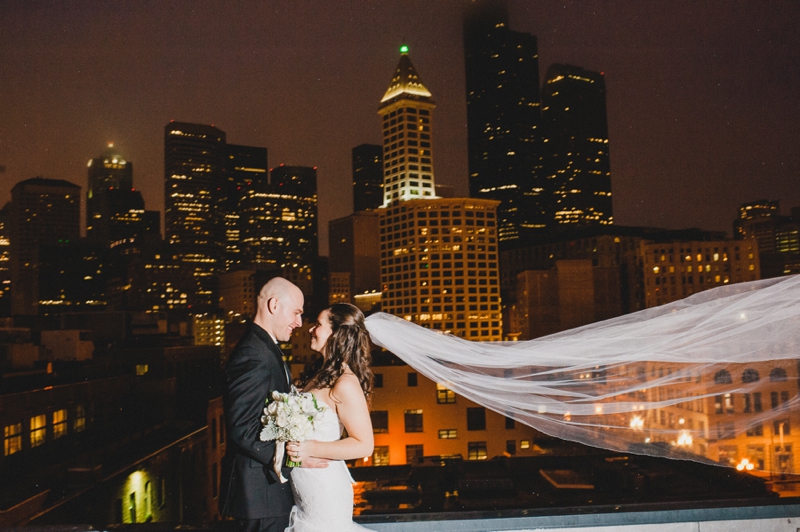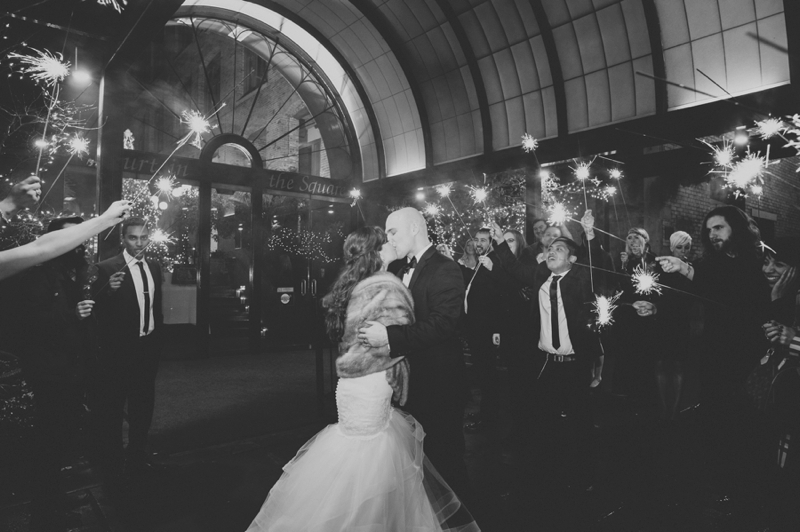 What is your best piece of advice for other brides?
Oh thats hard! Be flexible during planning and on the day of your wedding. Don't worry about keeping up with the Jones', the more pressure you put on yourself to have the prettiest or fanciest wedding the more likely you are to not enjoy the wedding. And relax! You're marrying your best friend and spending time with your favorite people!
Vendors who made it all happen…
Venue & Catering: Court in the Square // Wedding Planner: Simply by Tamara Nicole // Photography: Manchik Photography // Videography: Medici Films // Officiant: Reverend Ray Van Winkle // Florals: Juniper Flowers // DJ: Integral DJ's // Cake: The SweetSide // Hair & Makeup: Yessie Libby Makeup and Hair // Rentals: Grand Event Rentals, Vintage Ambiance
The following two tabs change content below.
My name is Carly, and I live for love whether it's the love I witness between my family members and friends or the love I have for places and weddings. For these reasons and more, I write about the wedding industry, and I'm an event planner, designer, and floral stylist who will forever be in love with flowers, pink, and bows.