Danielle and Christopher wanted their guests to feel as though they were catching a glimpse of their love story while at their New York City wedding. From the traditional ceremony where they first saw each other, to the twinkling lights of the city that served as a backdrop, it most certainly did. Each and every detail of Danielle and Christopher's wedding reflected their desire to plan a classically elegant black, white, and gold celebration with pops of vintage that honored the city. However, it's the fireworks show at the end of their wedding that I adore the most. The duo met at Atlantis and got engaged on July 4th (their favorite holiday!), so it was only fitting for Christopher to surprise Danielle with fireworks- complete with a stunning New York City backdrop! Danielle and Christopher's vision came to life beautifully, and I'm thrilled we're able to share the photos by V List Member Alexis June Weddings with you!
What (or who) helped you most in your planning process and/or on your wedding day?
Throughout the planning process I found Pinterest to be a great place to find inspirational and out of the box ideas. Also my planner Vivian Bifulco at Liberty House was extremely helpful. She was there to answer every question or email I had and believe me there were many. She stayed for the majority of the reception making sure everything went off without a hitch.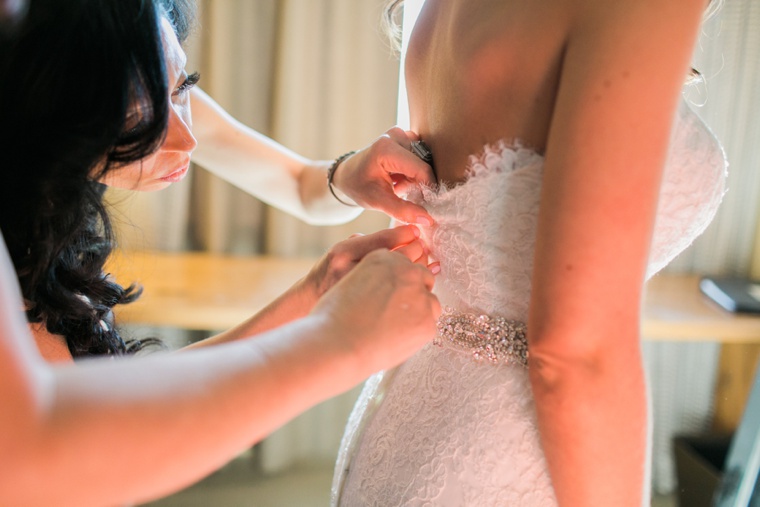 What was the most important thing to you when deciding who to work with for your wedding?
The most important thing for me when choosing our vendors was choosing people who shared our vision and really understood who we were as a couple and what we wanted out of our wedding day. I must have spoken to at least 6 other photographers before I met Brandi of Alexis June Weddings. I know it might sound silly but these are the people who will be with you on the biggest day of your life so its important to like them, not just there work but them as a person. I set up phone and in person meetings; I did lots of on-line research, read reviews, and checked out their websites, so do your research before making your decision.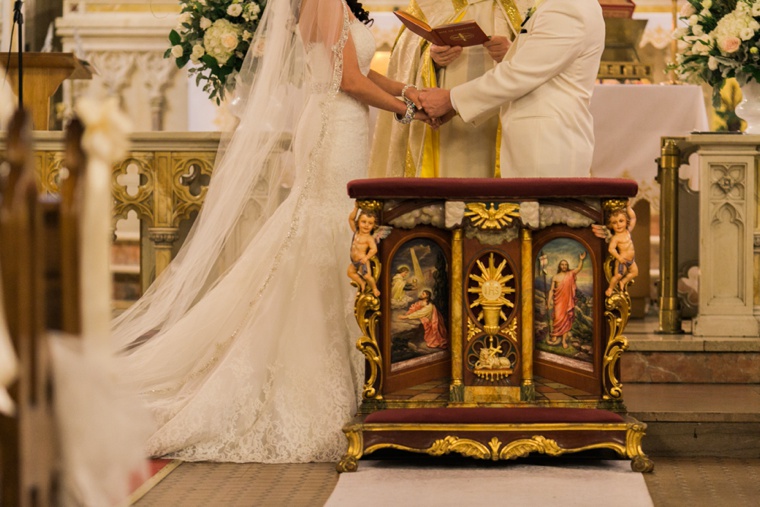 What was your inspiration for your wedding details and/or design?
My wedding dress was the biggest inspiration for the design and decor of the wedding. The lace on my gown inspired all of the romantic touches throughout the reception space. I knew I had to have tons of tea light candles throughout the space mixed in with hints of rustic charm. I also drew inspiration from the time of year (late fall) and from our venue. 
What was your favorite thing about your wedding?
My favorite part of the wedding (other than marring my husband) has to be the 15 minute fireworks show my husband surprised me with. The Fourth of July has always been one of our favorite holidays, we love seeing the fireworks and watching the hotdog eating contest, (we watch it every year). It is also the day my husband proposed to me while we were vacationing at the Atlantis in the Bahamas for our 7 Year anniversary (it is also the place we met). The fireworks were so special to me; it was something I will never forget. 
What is your best piece of advice for other brides?
My advice to other brides would be to do your research and get to know your vendors before you book with them. These people will be spending a lot of time with you on a high stress day so get to know them before you book, make sure its a match. Also I wouldn't be afraid to think outside the box to make it your own, there are no rules, do what works for you and your husband to be. Make it personal; you want your guests to know your love story so tell it, it's all in the details.
What is your main piece of inspiration for your wedding day? Let us know in the comments!
Vendors who made it all happen…
The following two tabs change content below.
My name is Carly, and I live for love whether it's the love I witness between my family members and friends or the love I have for places and weddings. For these reasons and more, I write about the wedding industry, and I'm an event planner, designer, and floral stylist who will forever be in love with flowers, pink, and bows.