Ashley said yes in Maui, Hawaii, and she and Jon exchanged their vows while surrounded by lush mountain views at Suncadia Resort in their Washington wedding last fall. Bouquets were filled with gorgeous shades of pink and burgundy (perfect for the season!) and ribbon cascaded beautifully down from the blooms. Bridesmaids wore long mismatched dresses in shades of blush and charcoal, and the gents wore suits and colorful socks. Inside the tented reception, guests were greeted with long farmhouse tables paired with ghost chairs, even more gorgeous tall arrangements filled with florals, and tree stump place cards personalized with their name. I adore the wooden backdrops for the photo booth and dessert table too!  You most definitely need to set aside a few moments to take in each and every photo captured by Cassie Pepper of this beautiful day coordinated by Manette Gracie Events, while Ashley shares her insight into her planning experience with us along the way.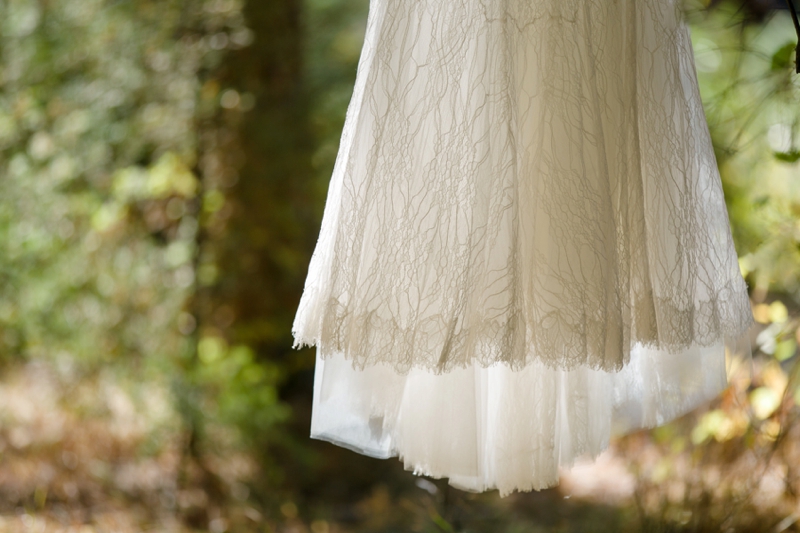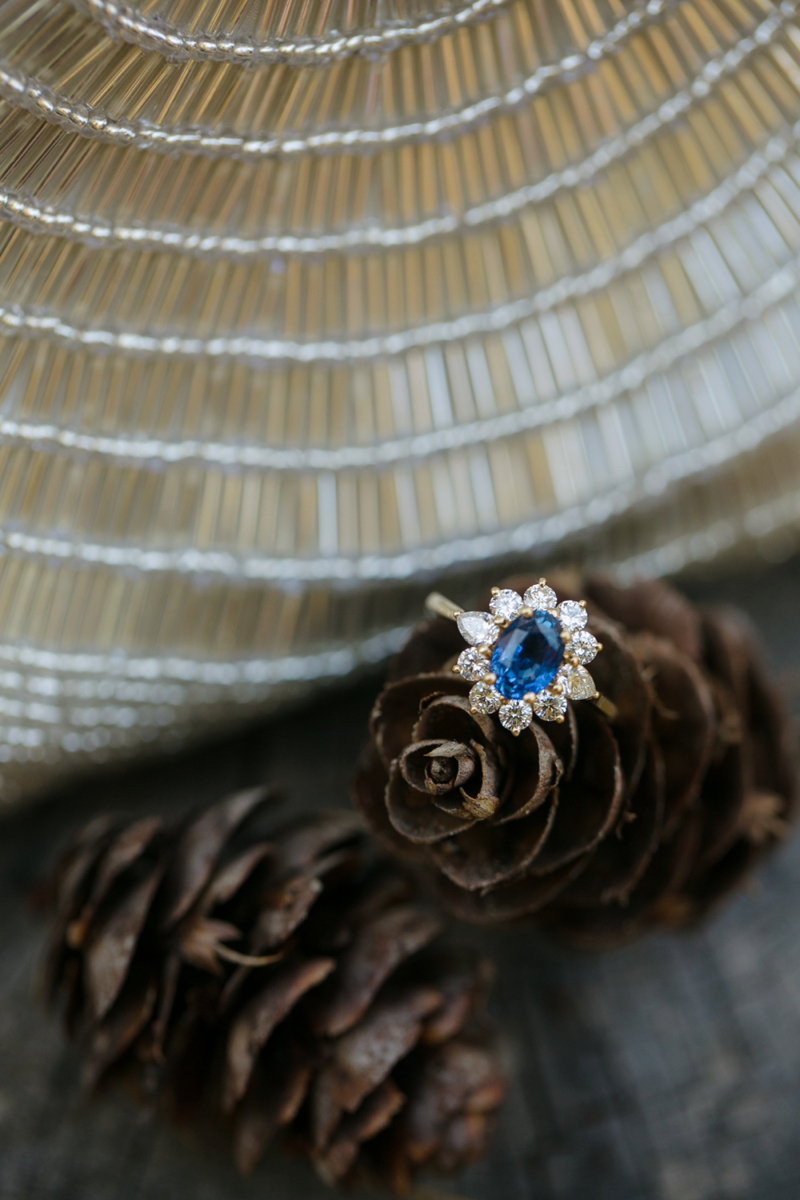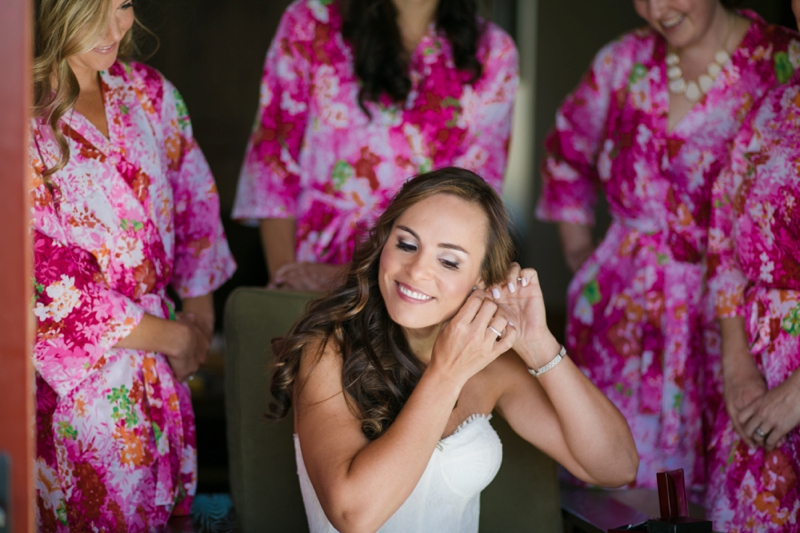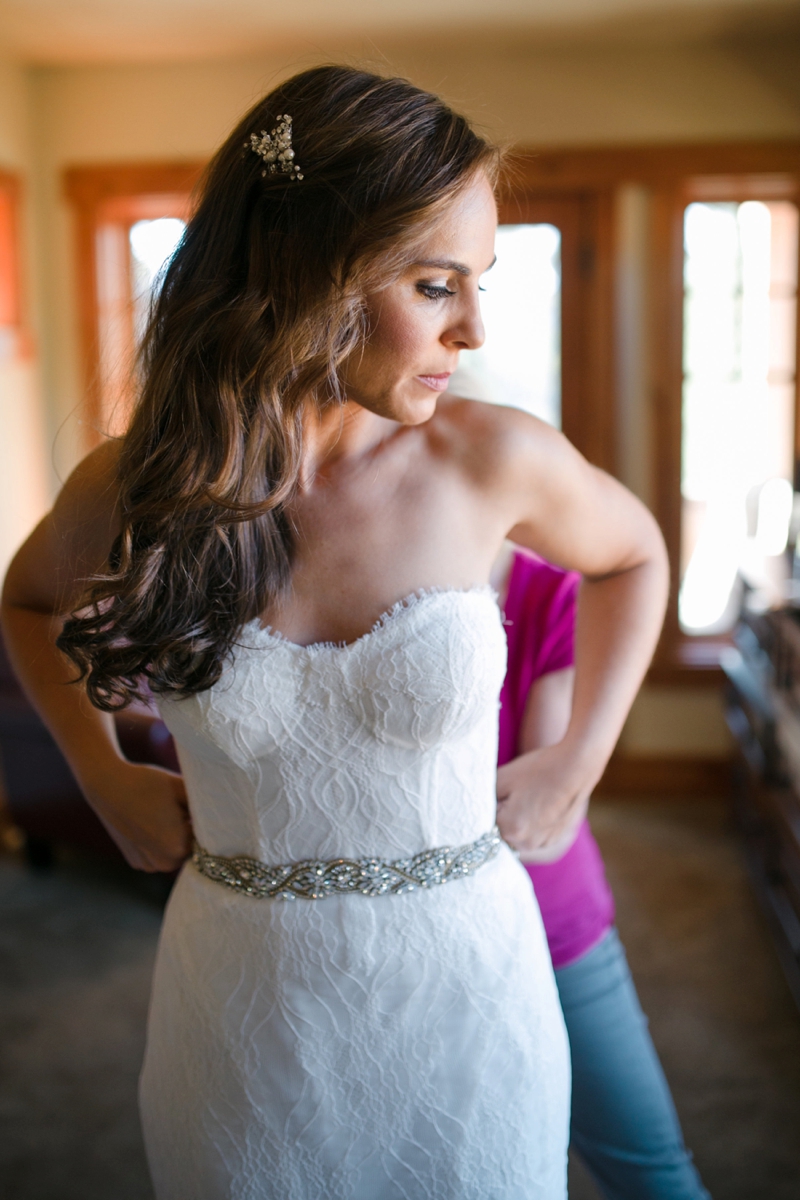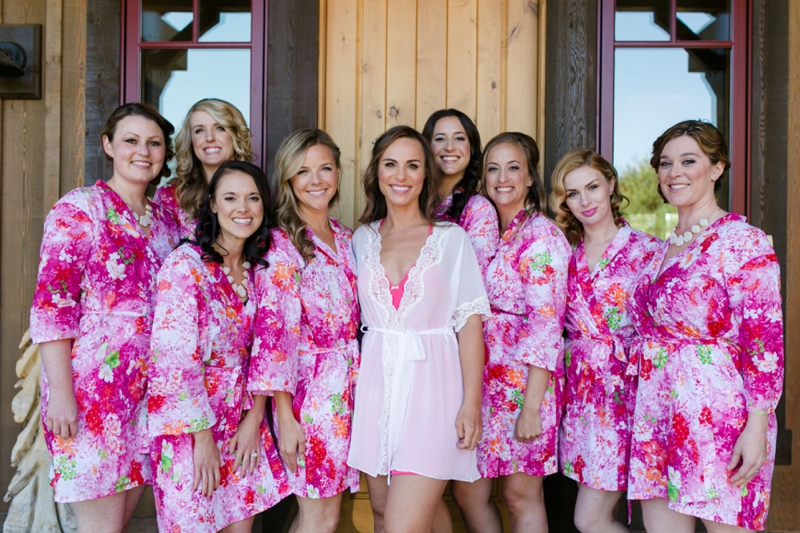 What (or who) helped you most in your planning process and/or on your wedding day?
We didn't hire a wedding planner until right before the wedding, when we hired Rachel to work with us the day off.  So for the ten months before that we were pretty much on our own with the planning.  This was a bit overwhelming, but I am fairly organized so was able to stay on top of things.  In terms of planning, I found that following certain wedding sites on Instagram was helpful.  Creative ideas would pop up daily and I would just screen shot them if it was something that inspired me.  I liked 'simply wed' and 'green wedding shoes' the most.  On our wedding day, having Rachel there as our day of planner was amazing.  It was so great to know she was taking care of final set-up and last minute details.  I honestly don't know how brides and grooms have any peace of mind without a day of planner at least!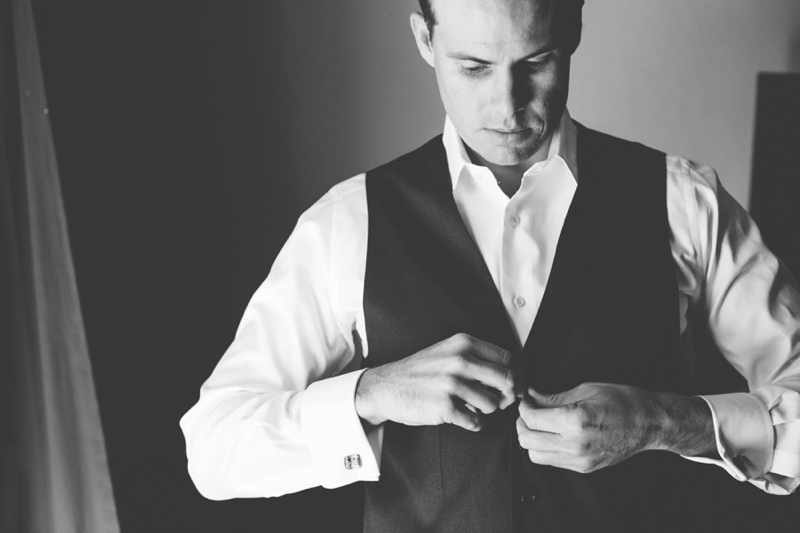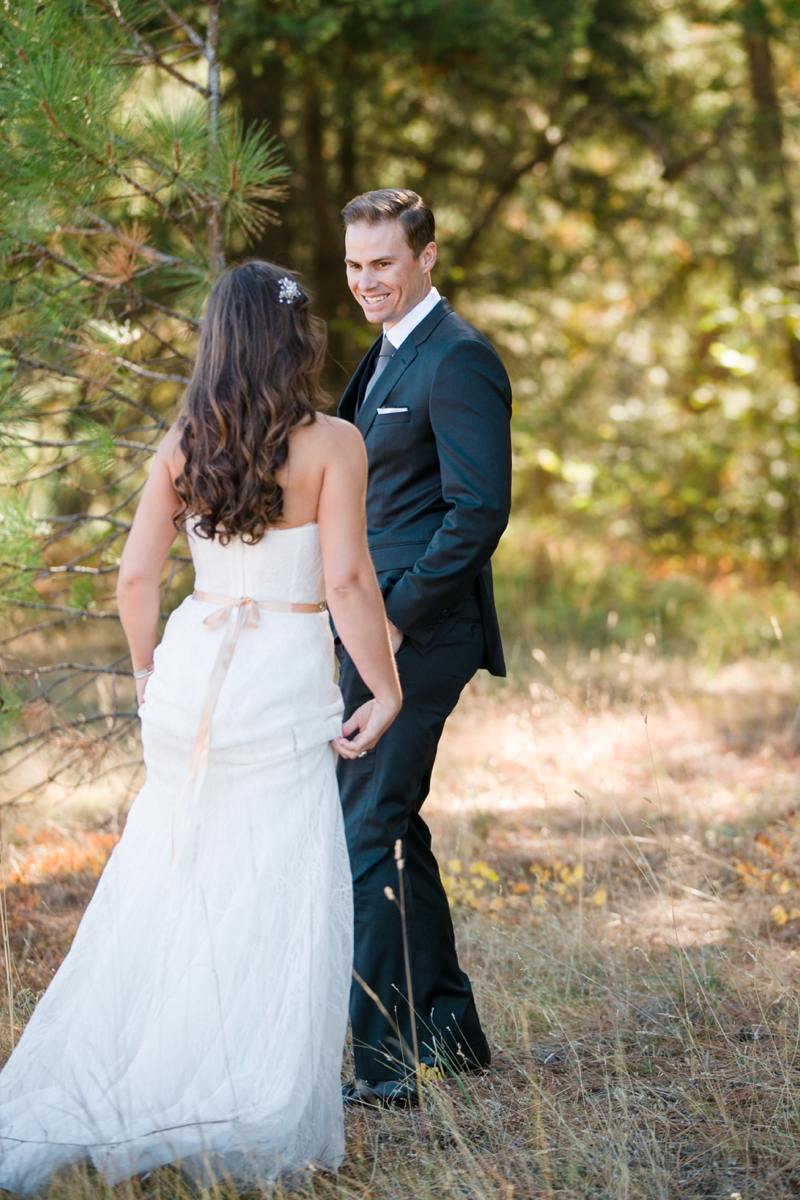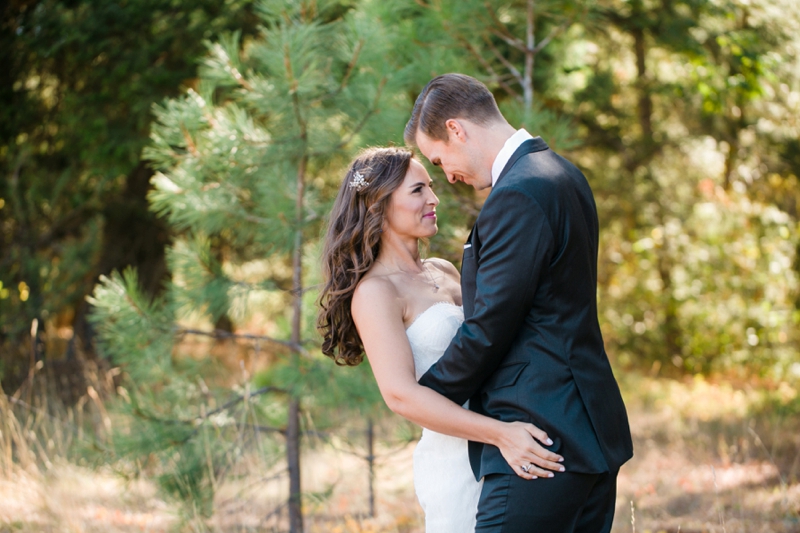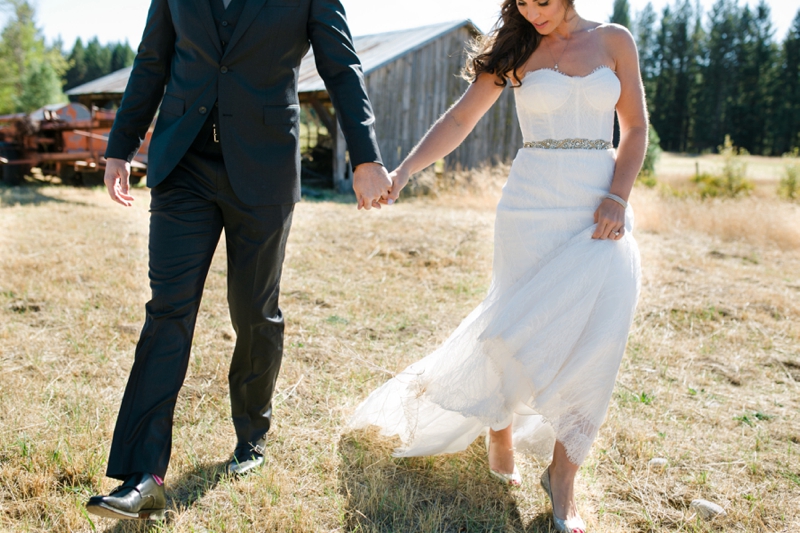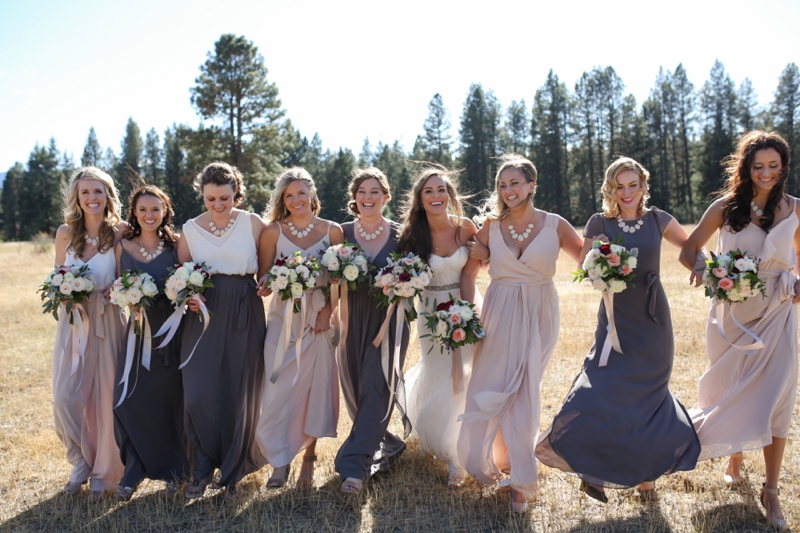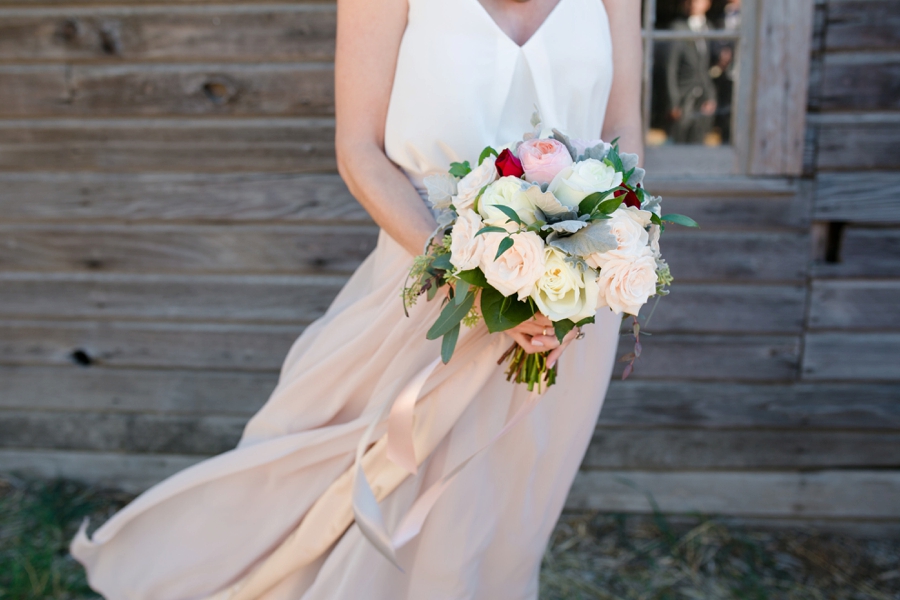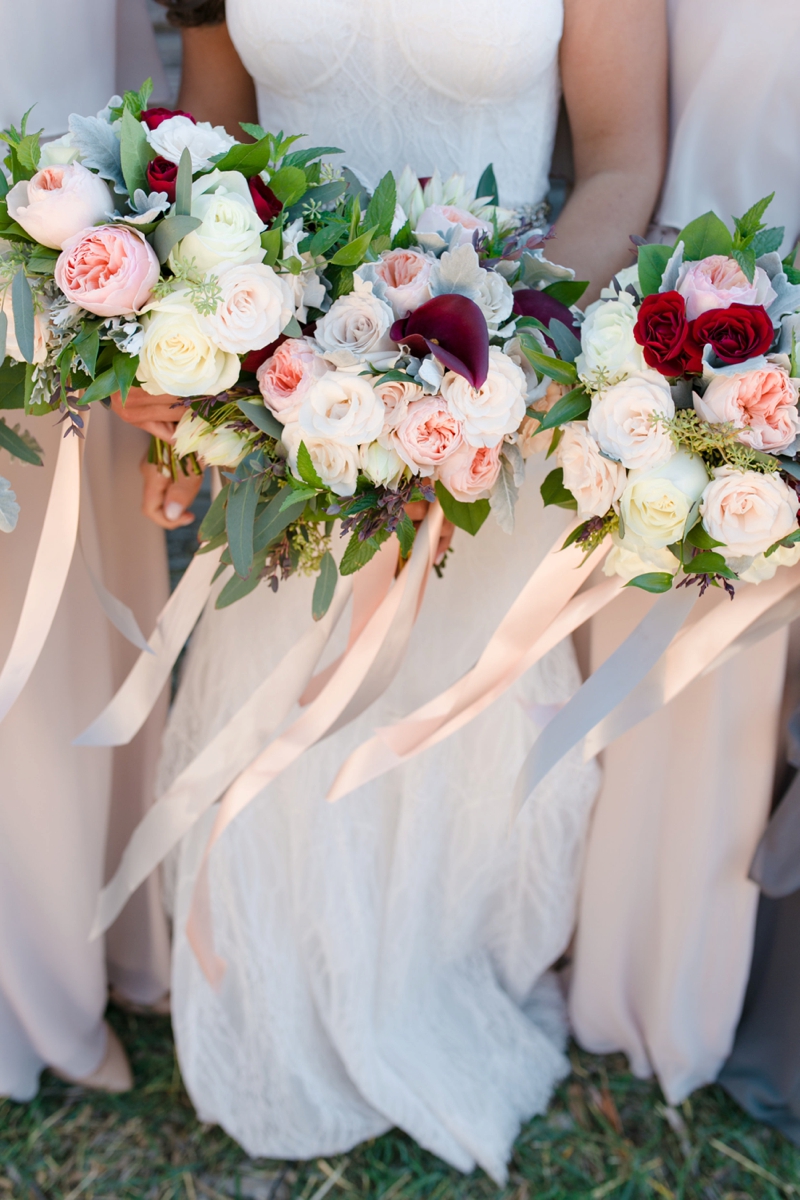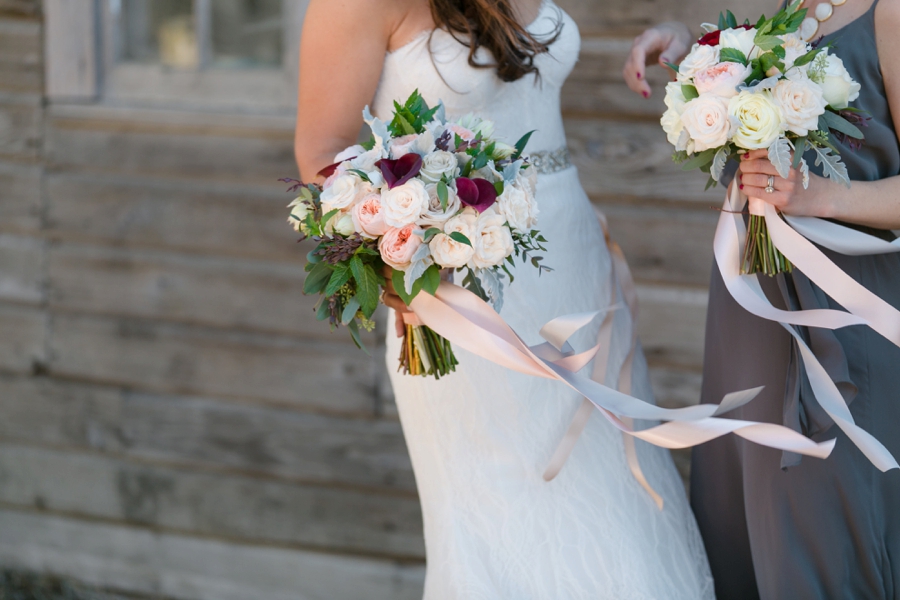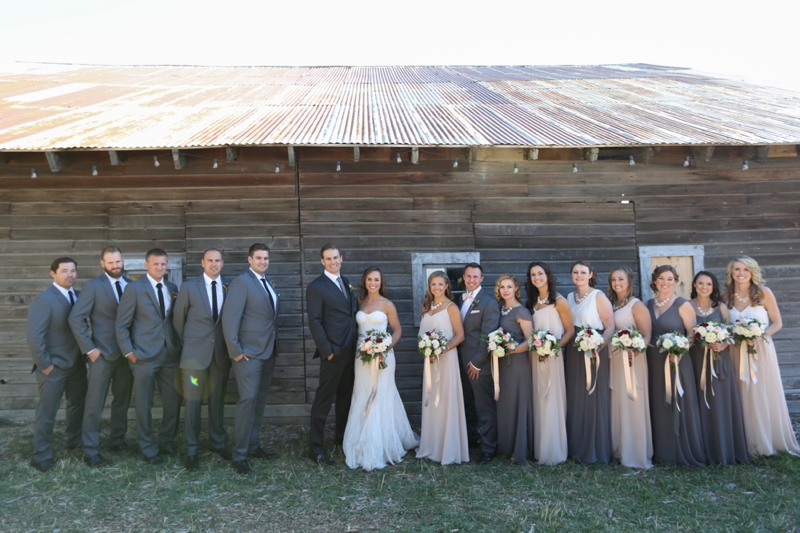 What was the most important thing to you when deciding who to work with for your wedding?
For all of our vendors, we worked with people that were recommended by friends.  This gave us a lot of peace of mind that we had made good choices.  I of course checked their reviews online, but tried not to let what I read have too much weight as I feel like sometimes people unfairly judge vendors online. I also took into account how long it took vendors to get back to me when I sent general inquiries.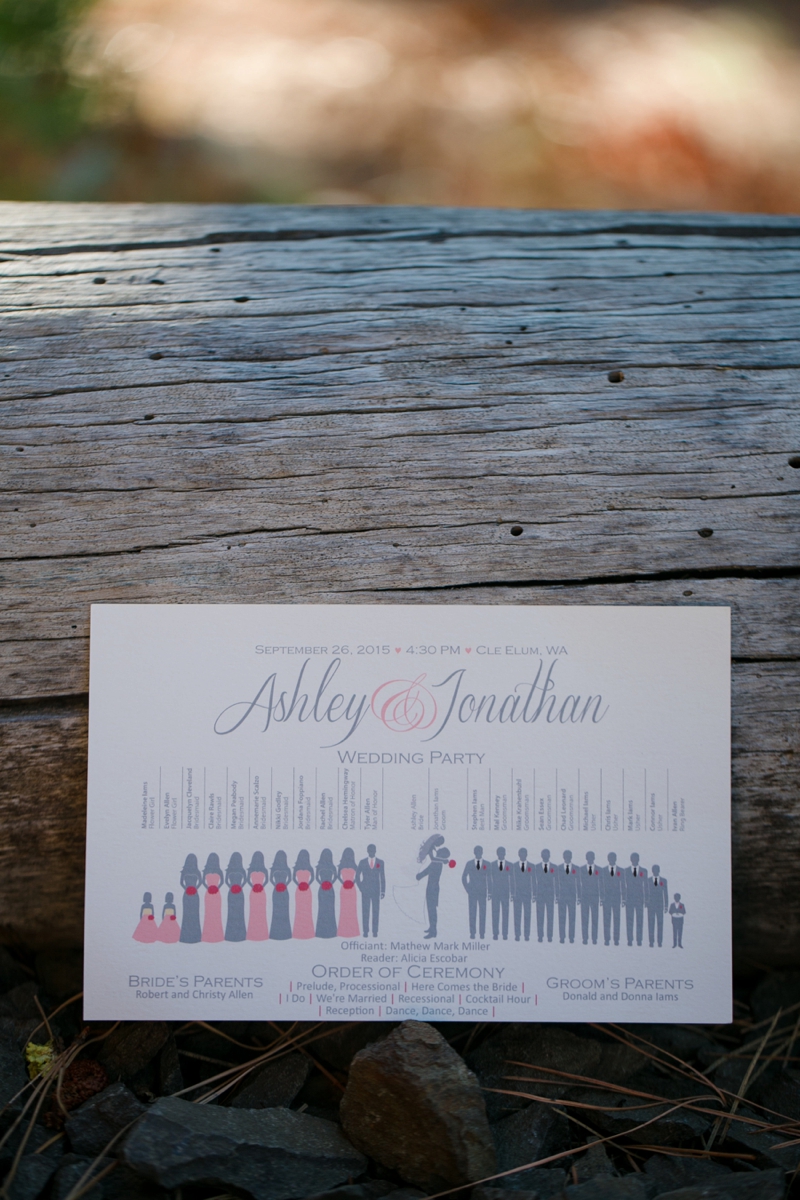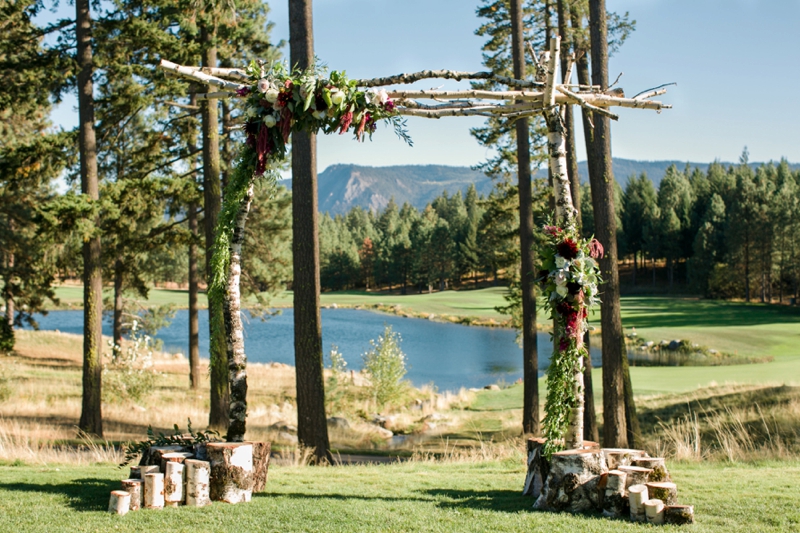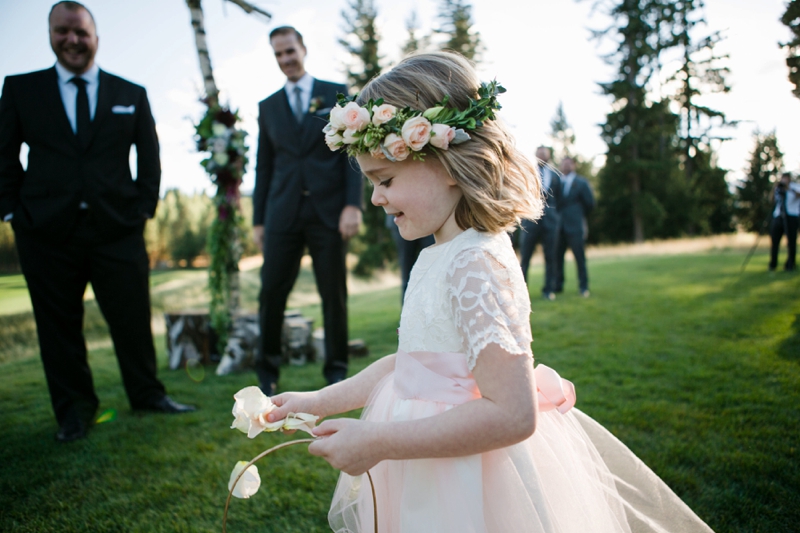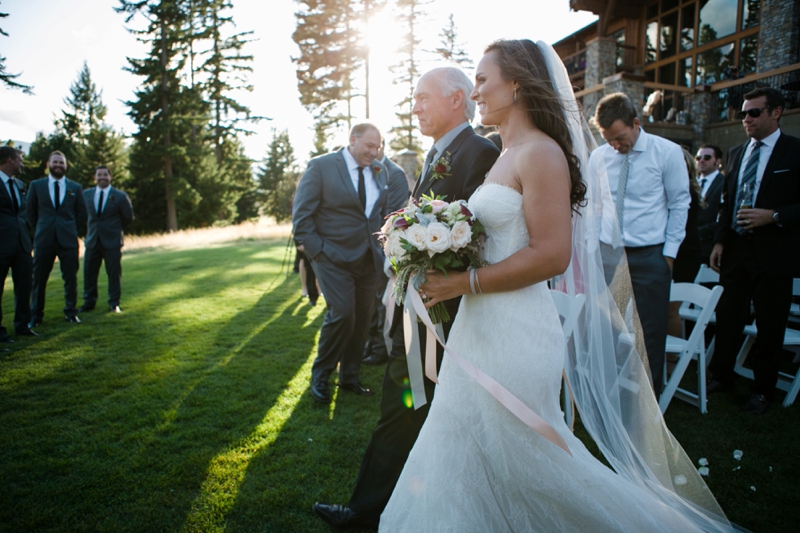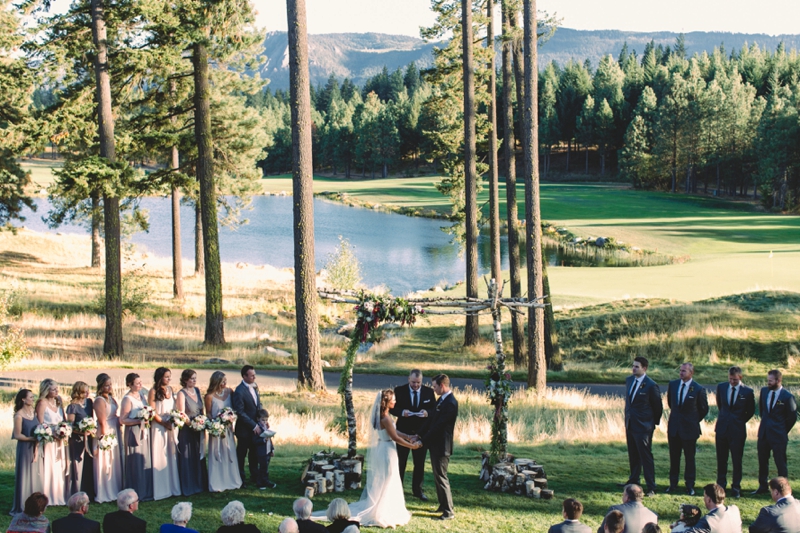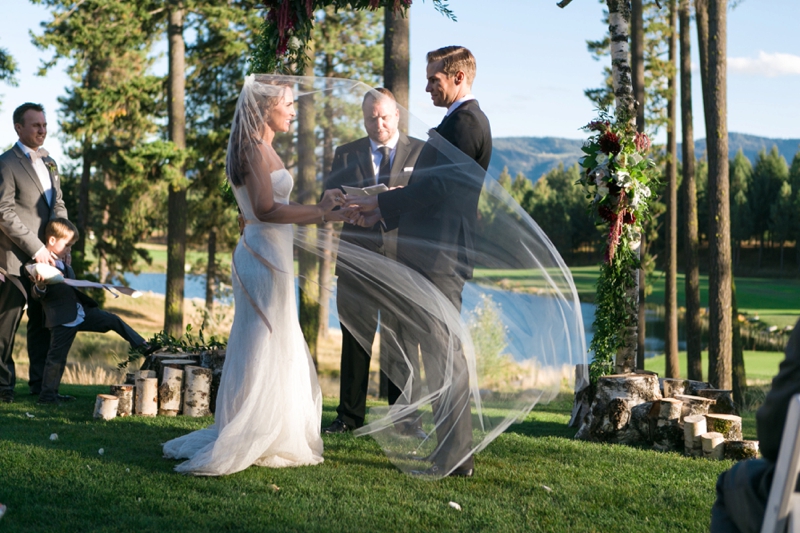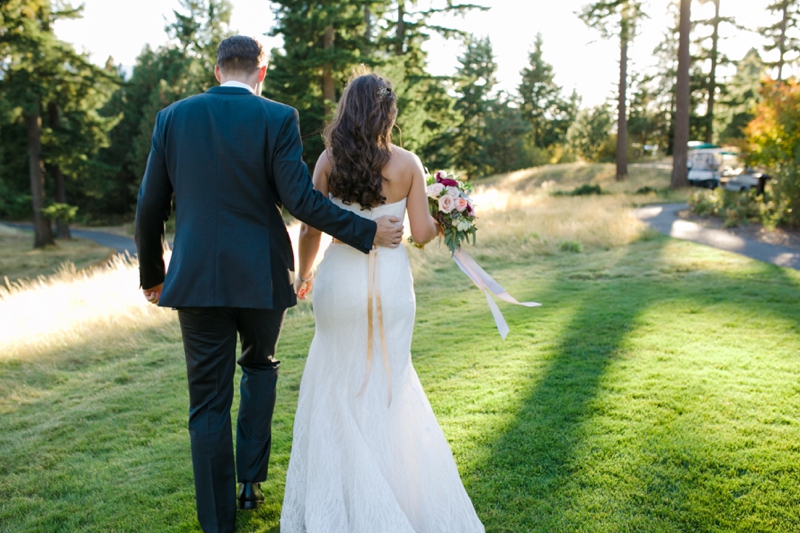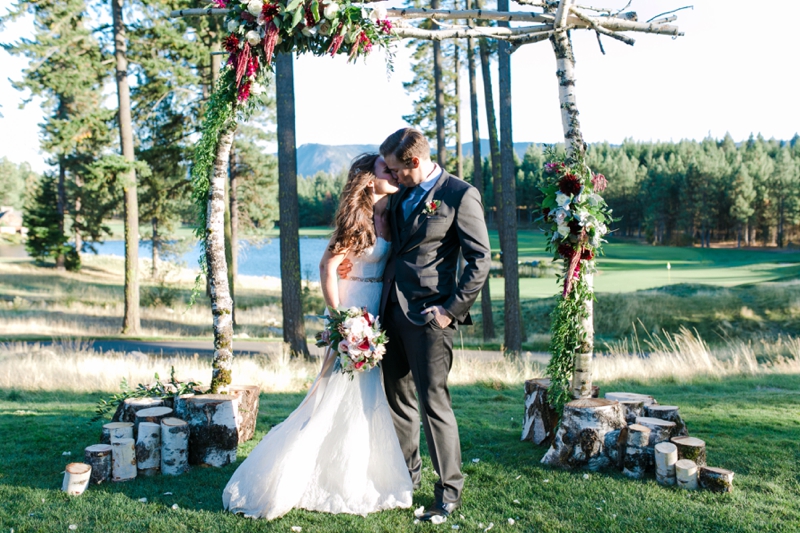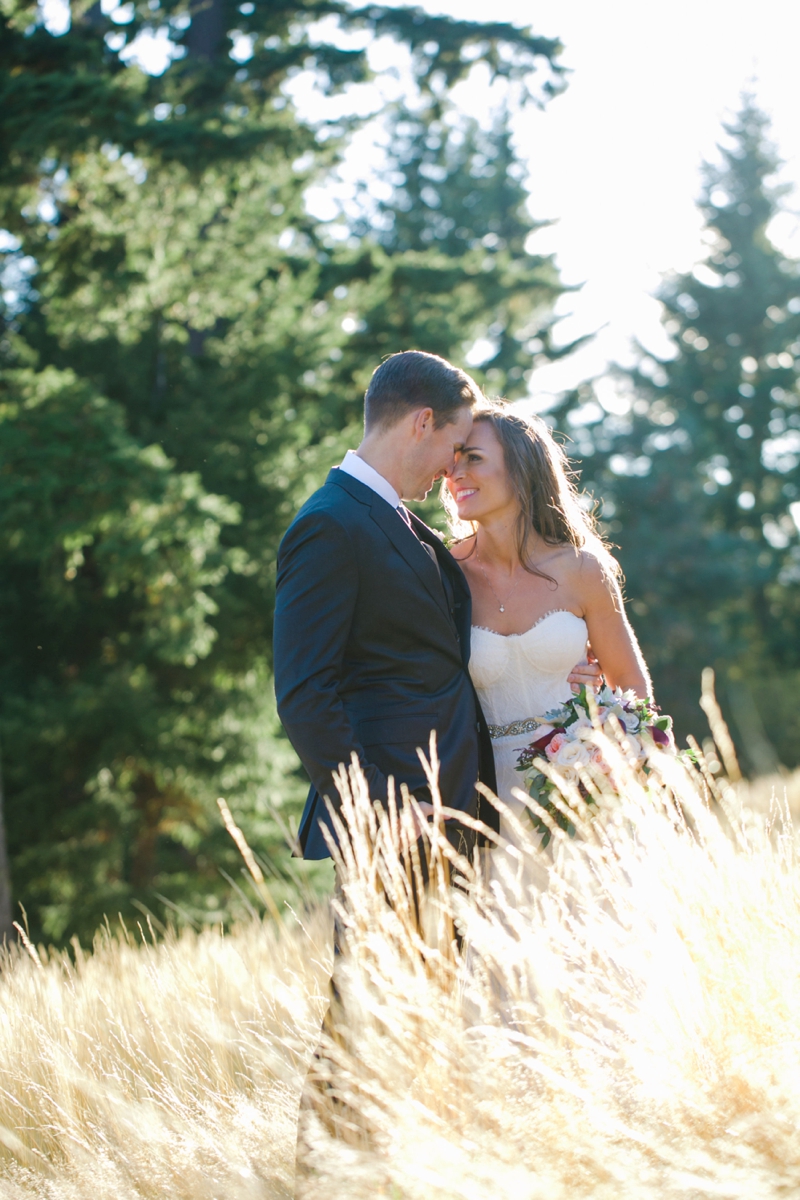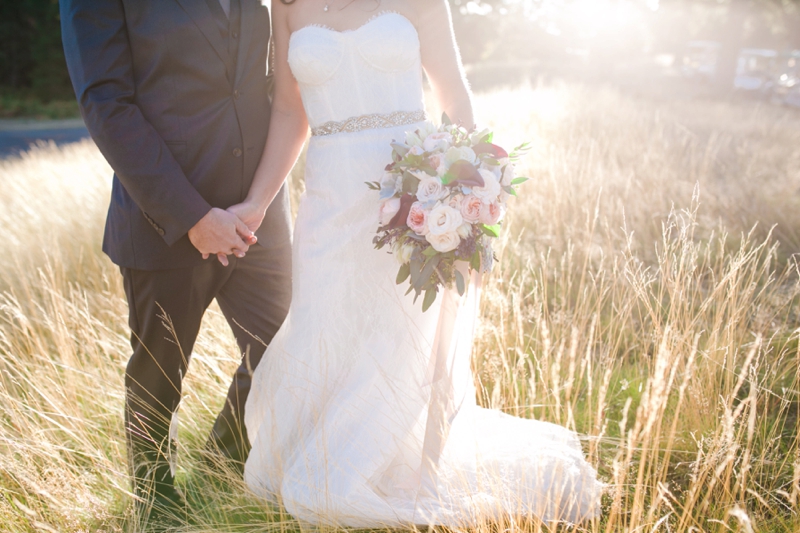 What was your inspiration for your wedding details and/or design?
We were married in the Pacific NW, so we wanted a very NW feel without too much of the burlap/mason jar/etc look as this seems to have run its course.  I kept jokingly saying our theme was "Northwest chic" as we wanted some natural elements, like our bark wrapped vases, but also modern like the sequin table runners.  I also used wood chairs for the tables except went with clear ghost chairs for the head table to add some dimension.  I tried to use colors that we really loved, like gray, peachy blush and marsala, as opposed to what people said I should choose.  I feel like as long as something is in a color you love, if the design isn't perfect, you will still really like it.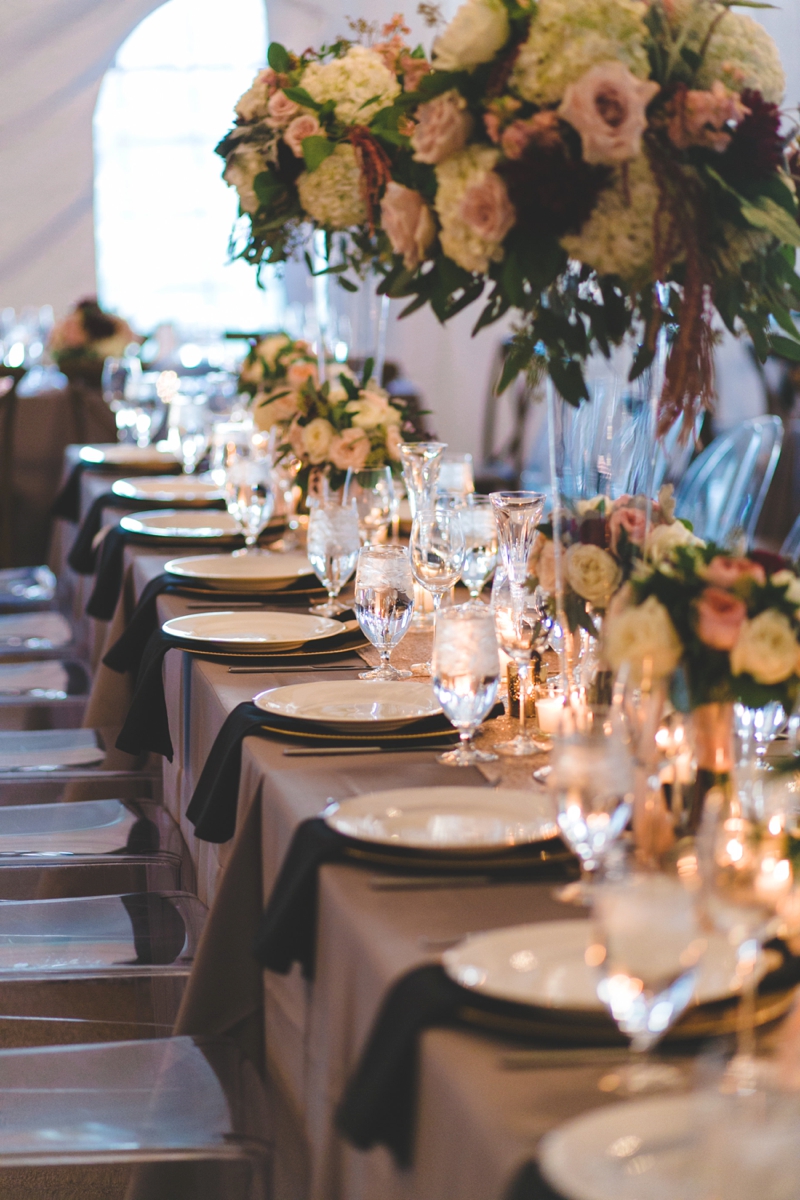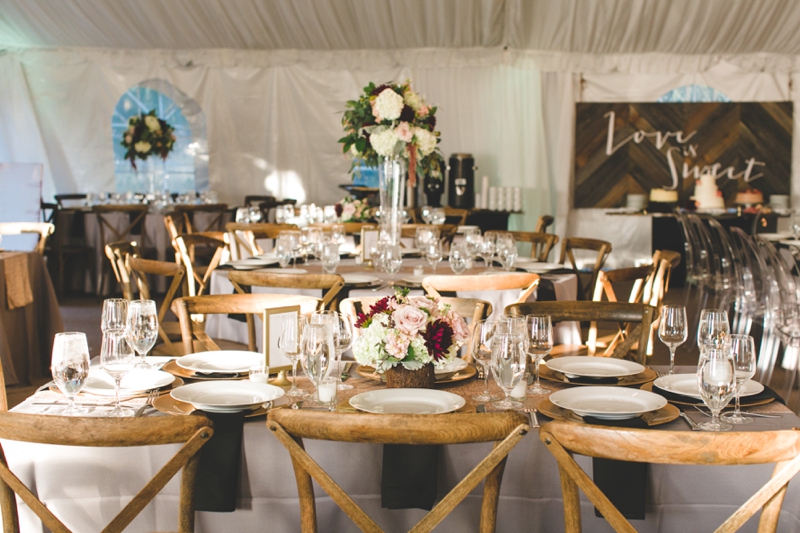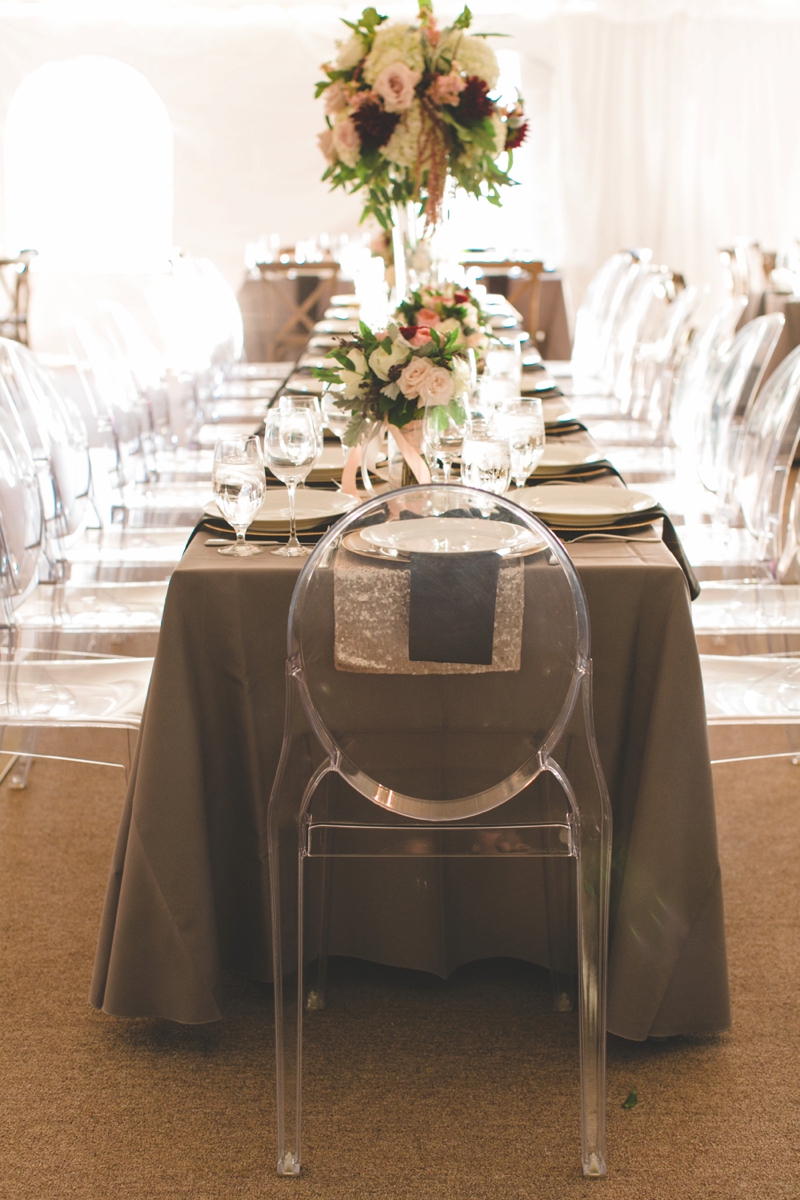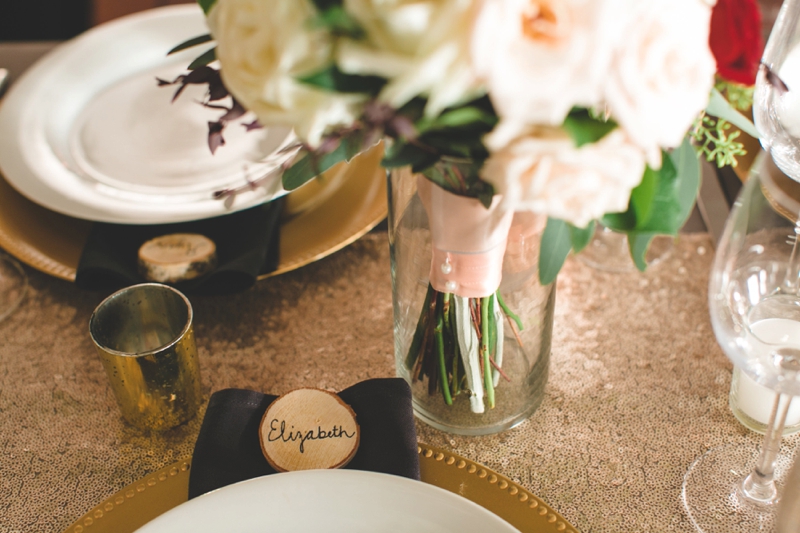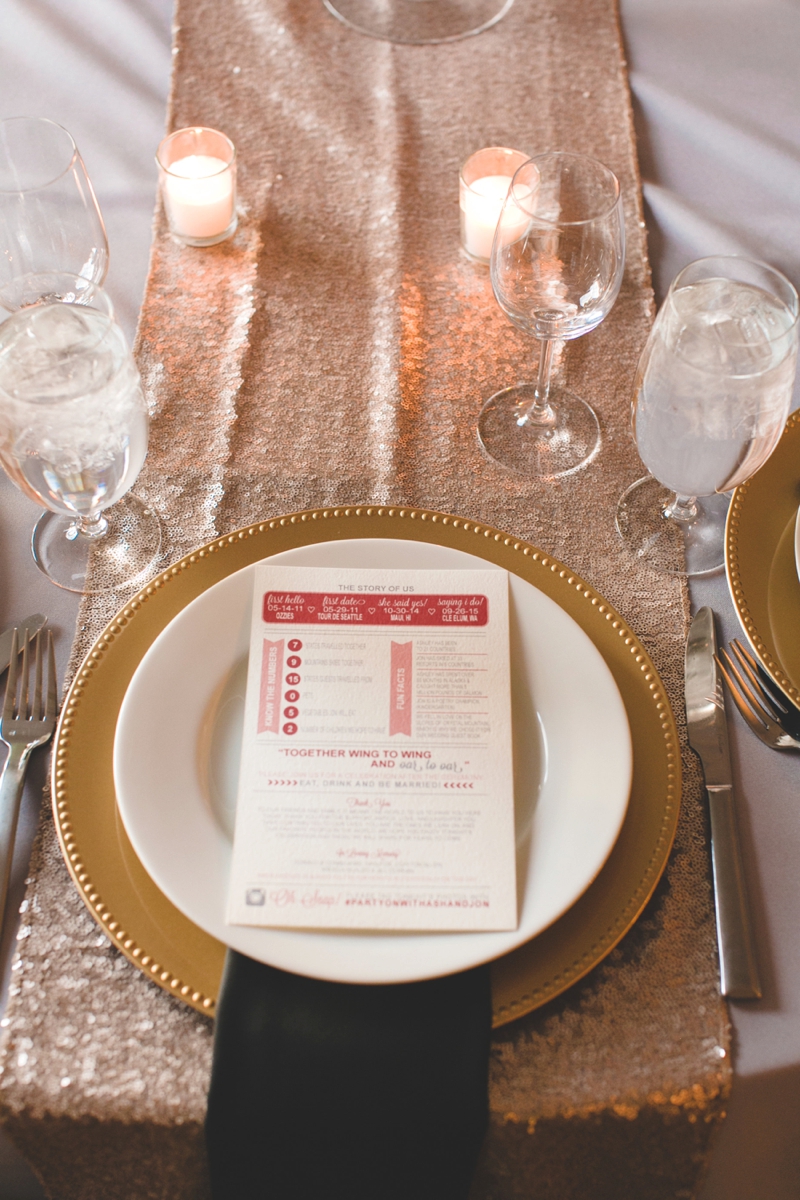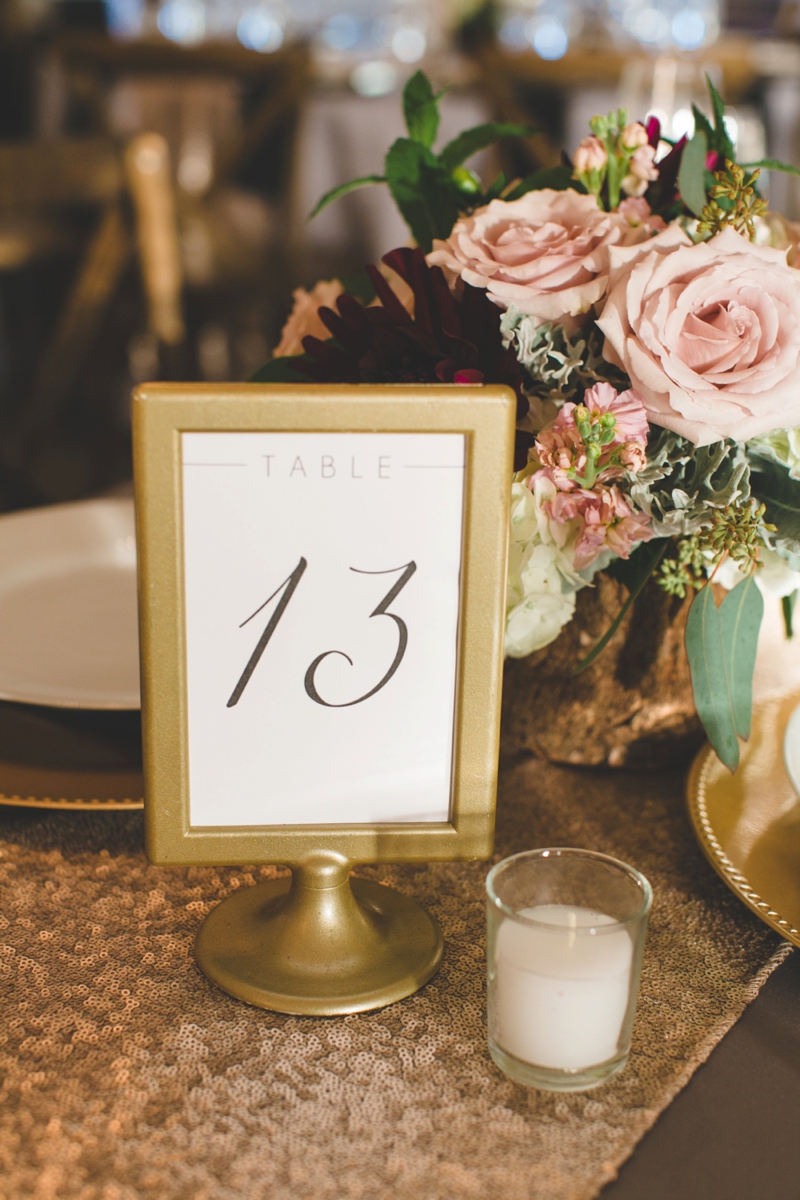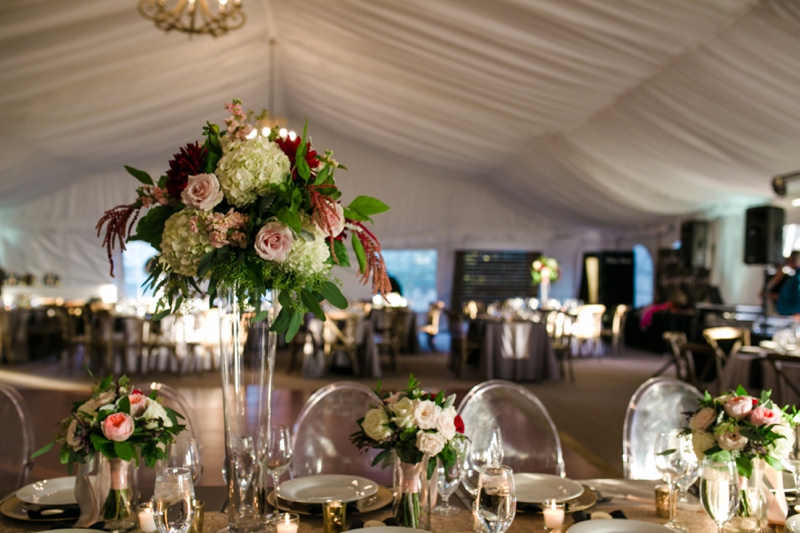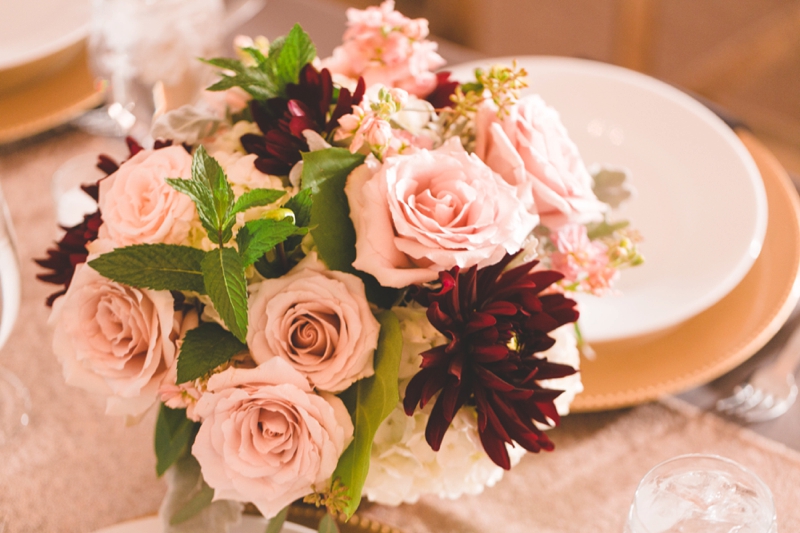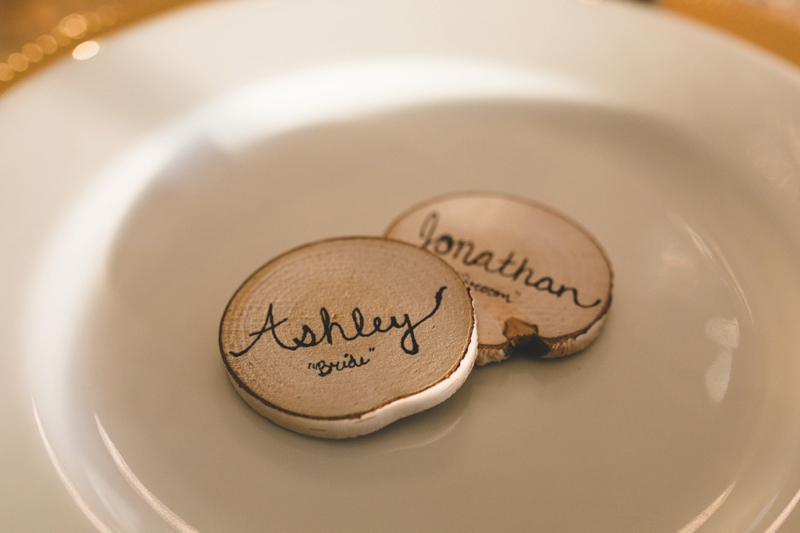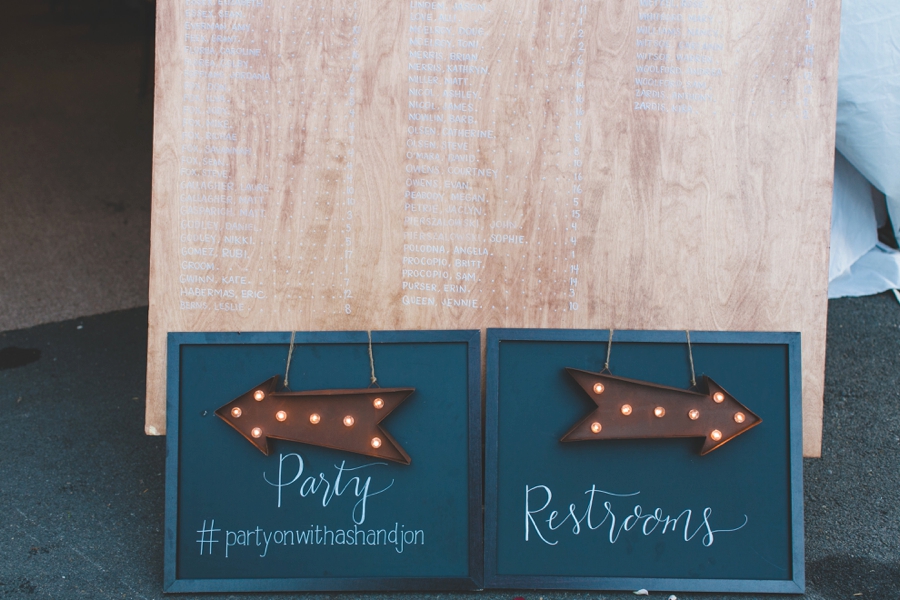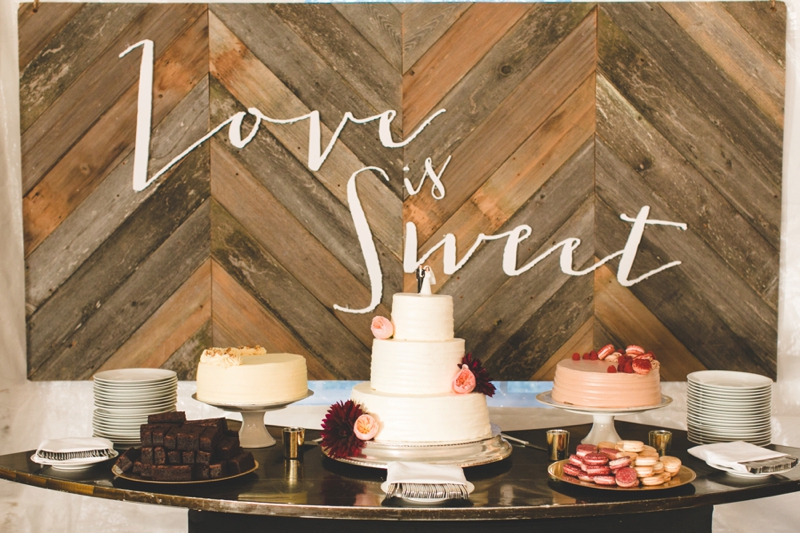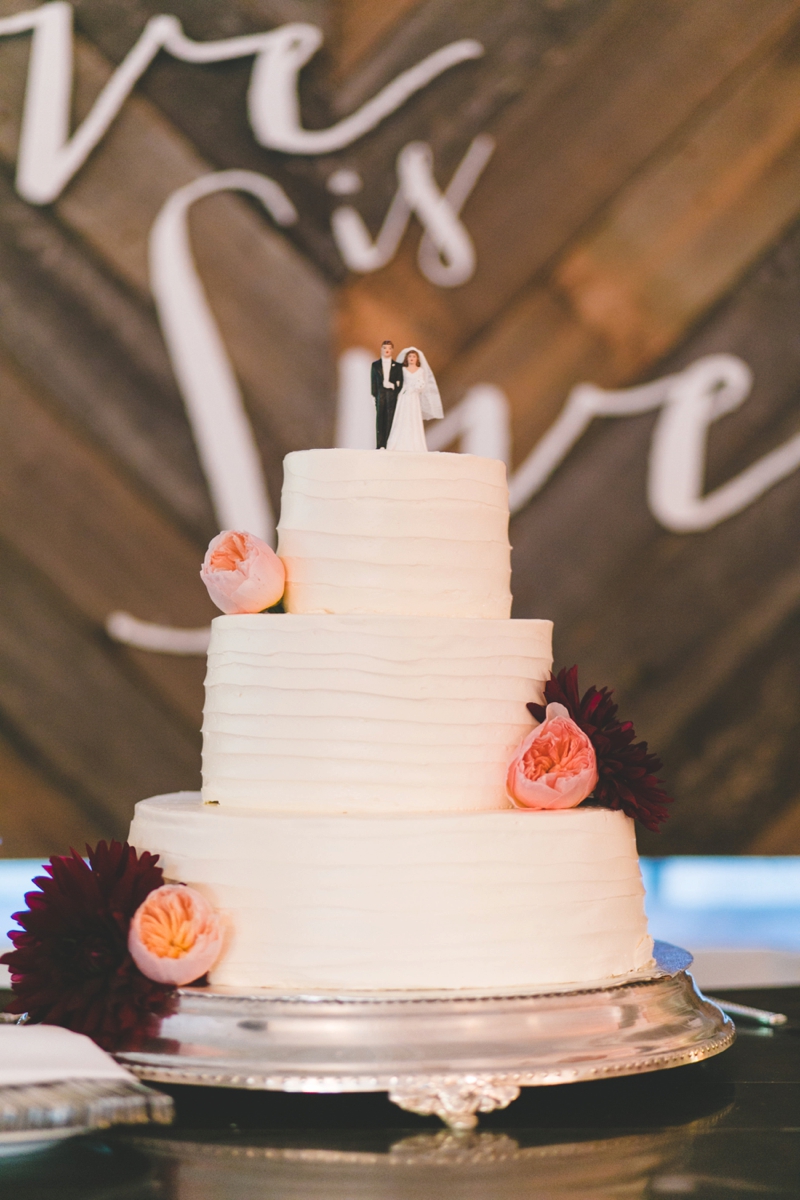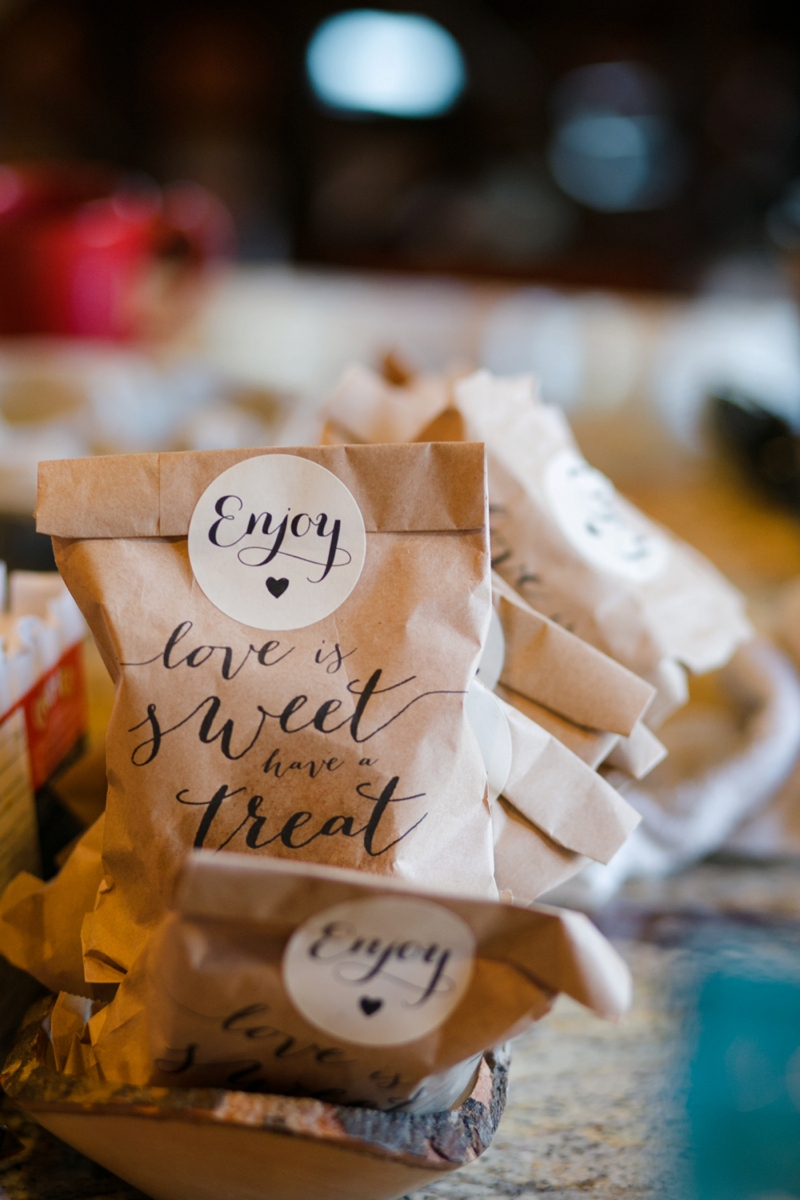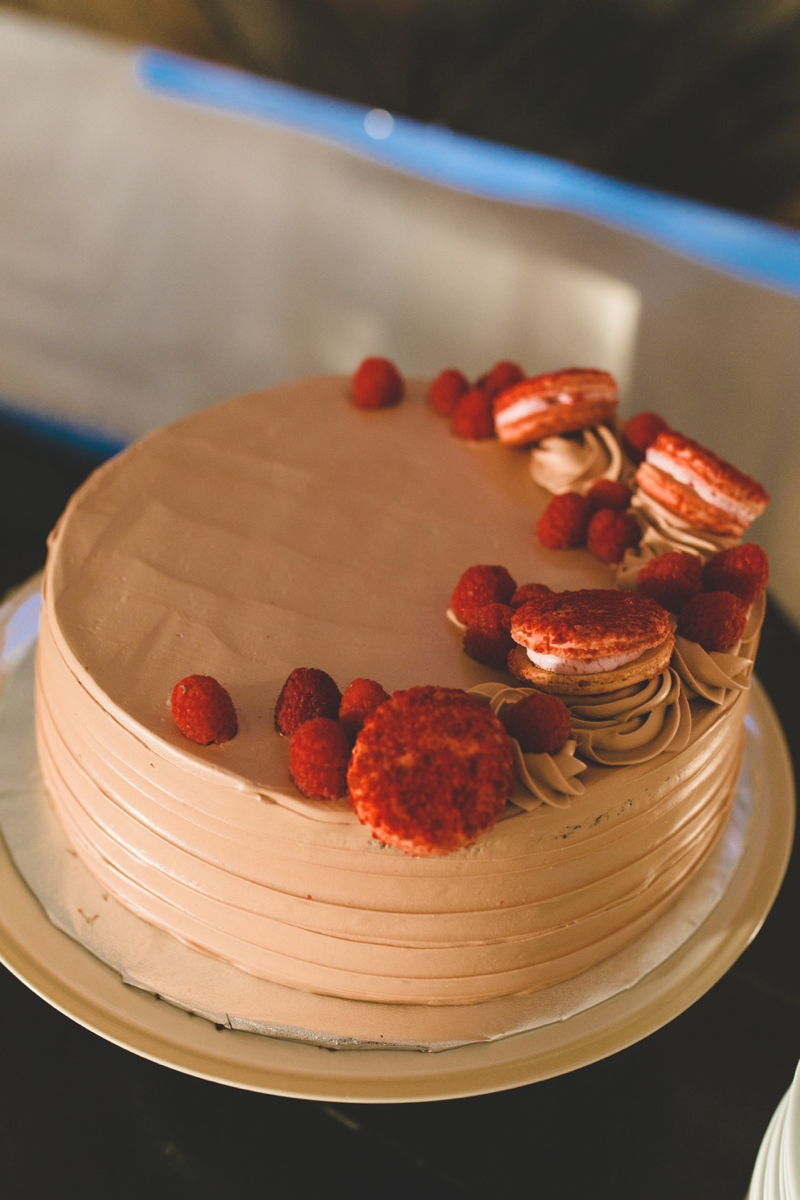 What was your favorite thing about your wedding?
We really loved how our ceremony came together.  We were married by a close friend, so it was all very personal to us.  My brother built us an arbor himself out of locally sourced birch wood found on craigslist.  Our florist did a phenomenal job with the arbor flowers as well.  We went with an 'unplugged' ceremony, so our officiant asked everyone to leave their cell phones in their pockets and just be in the moment with us.  Even with 170 people it all felt very intimate and personal.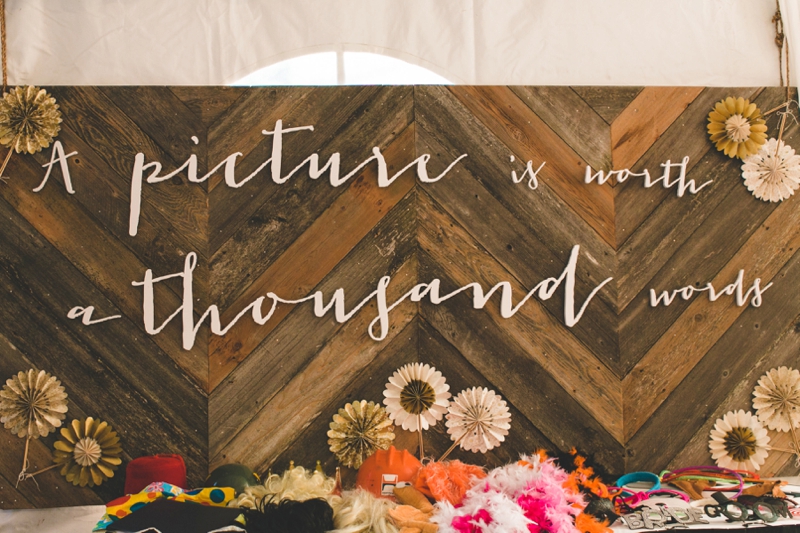 What is your best piece of advice for other brides?
If you know you are going to be making and organizing a lot of things on your own, get as much done as early as possible.  We booked all our vendors early and then left some of the smaller details until too close to the end.  This made our last two weeks before the wedding rather stressful and busy.  Make a list and keep adding to it and crossing things off of it and be realistic about how long DIY projects are going to take.  And don't be afraid to ask friends and family to help.  The people you love really do want to be involved and feel like they are helping make your special day come together.
To me, the best weddings are the ones where joy and happiness are the most palpable even just through photos. While viewing today's sweet wedding, we hope you quickly realized that these two have such a relaxed happiness about them. And their wedding day just looks like it was filled to the brim with fun, friends, and family!
Vendors who made it all happen…
Coordinator: Manette Gracie Events // Venue: Suncadia Inn // Photographer: Cassie Pepper // Videographer: True Northwest Productions // Bakery/Dessert: Whole Foods // Floral: Denney Designs // DJ: Leujam Entertainment // Hair & Makeup: Off-White // Rentals: Pedersen's
The following two tabs change content below.
My name is Carly, and I live for love whether it's the love I witness between my family members and friends or the love I have for places and weddings. For these reasons and more, I write about the wedding industry, and I'm an event planner, designer, and floral stylist who will forever be in love with flowers, pink, and bows.