Elegance and glamour abound in this sophisticated black tie wedding captured by Kristen Weaver Photography. Daniel proposed to D'Anna at the Palace of Versailles and the romantic opulence of Marie Antoinette's garden was the main inspiration for their big day. Soft pinks, sparkly sequins, and lush florals stole the show. The groom even designed greenery arches for the reception area to help their guests feel like they were in the famed palace gardens. The bridesmaids' black Vera Wang gowns complemented the chic, sophisticated vibe, with the vintage car getaway adding to the timeless elegance this couple dreamed of.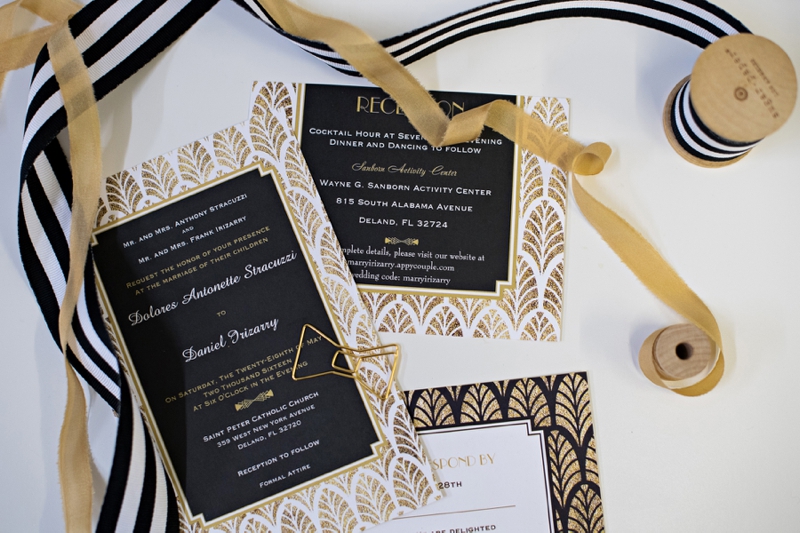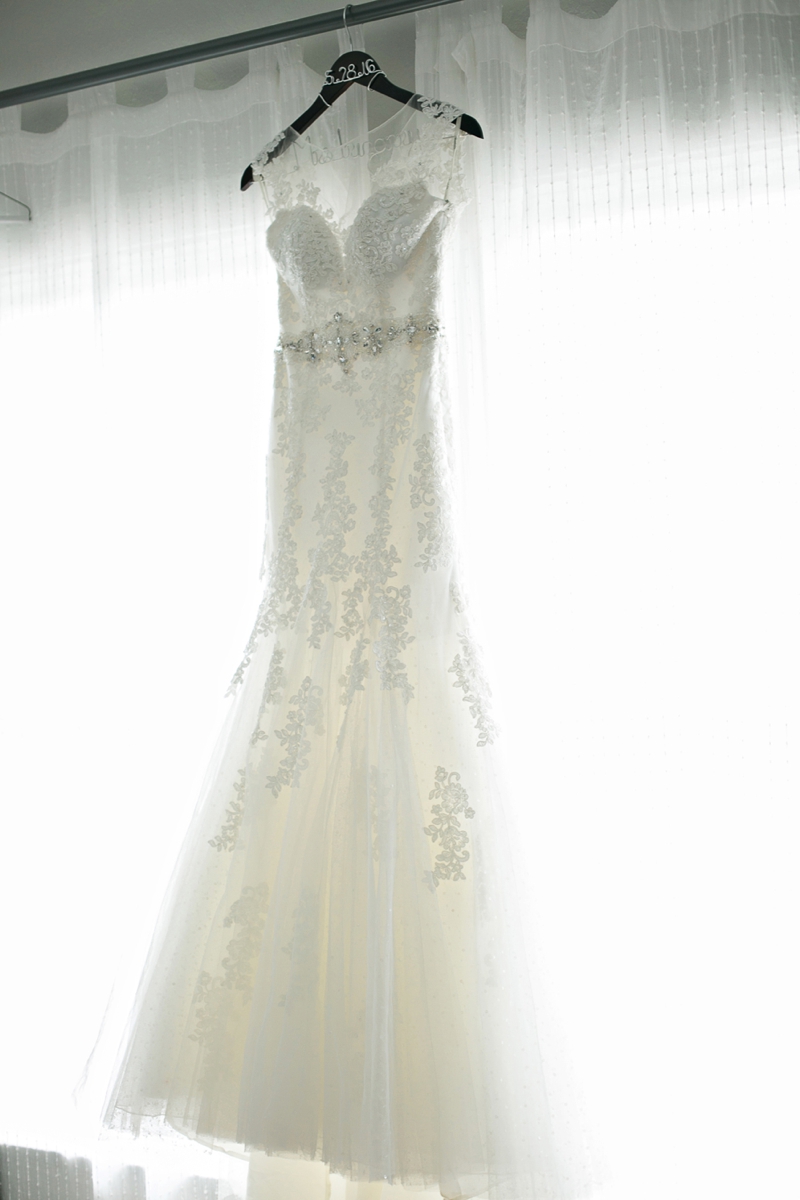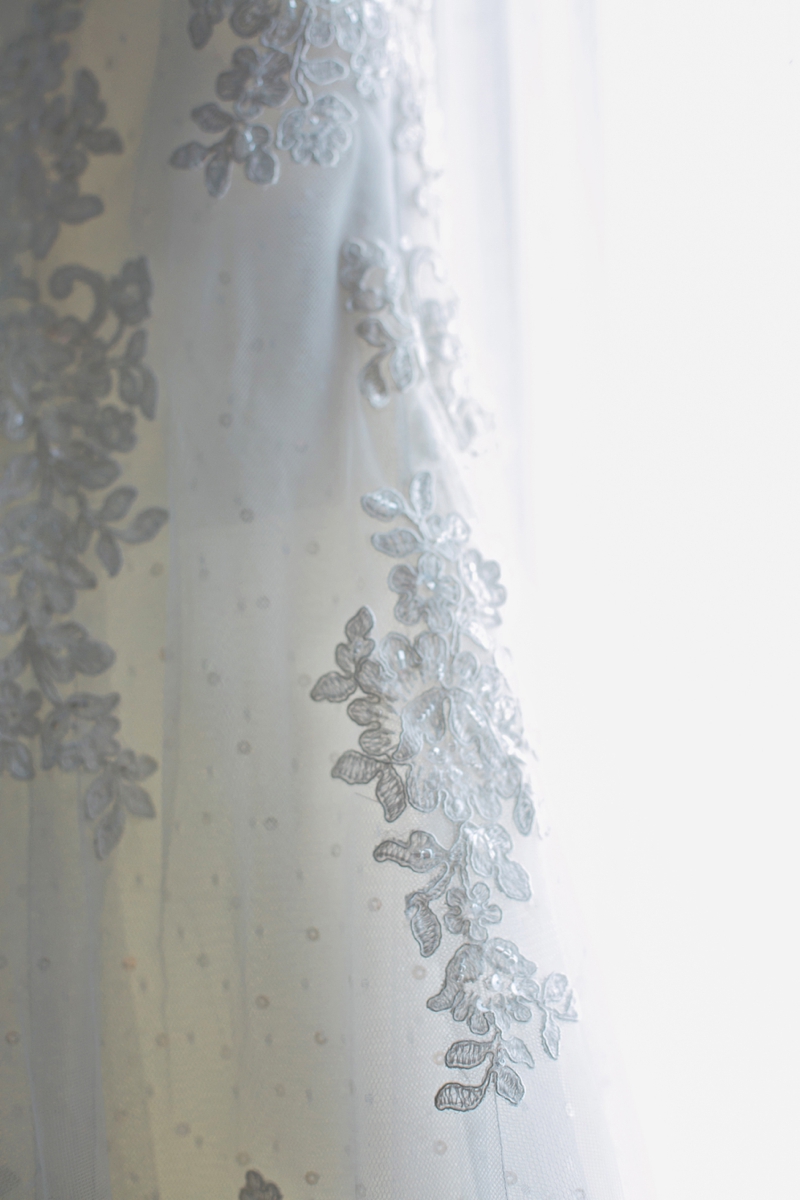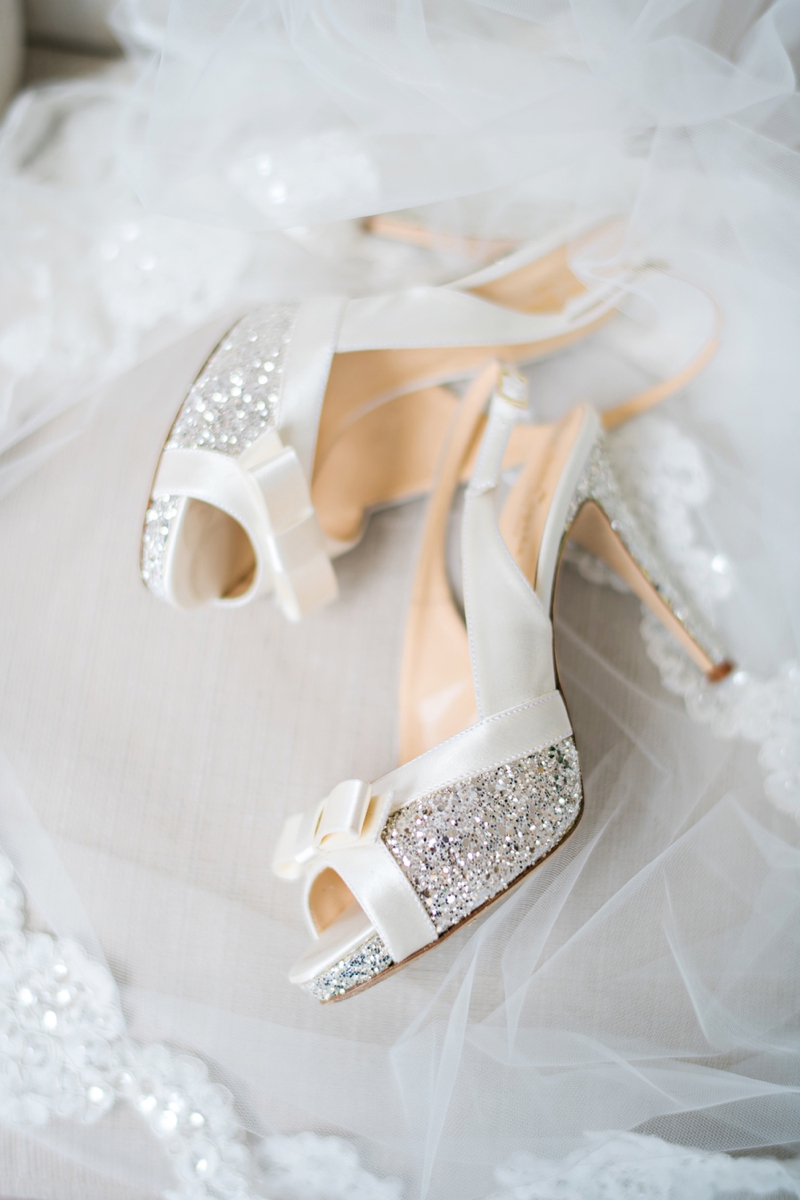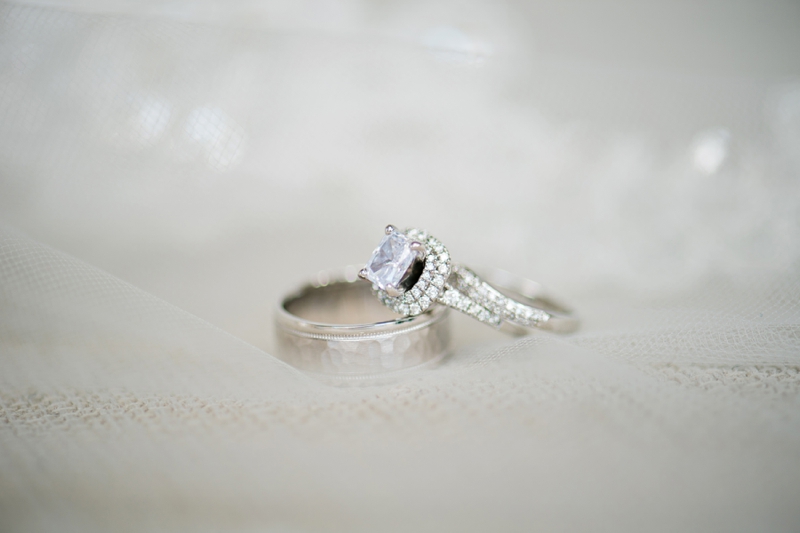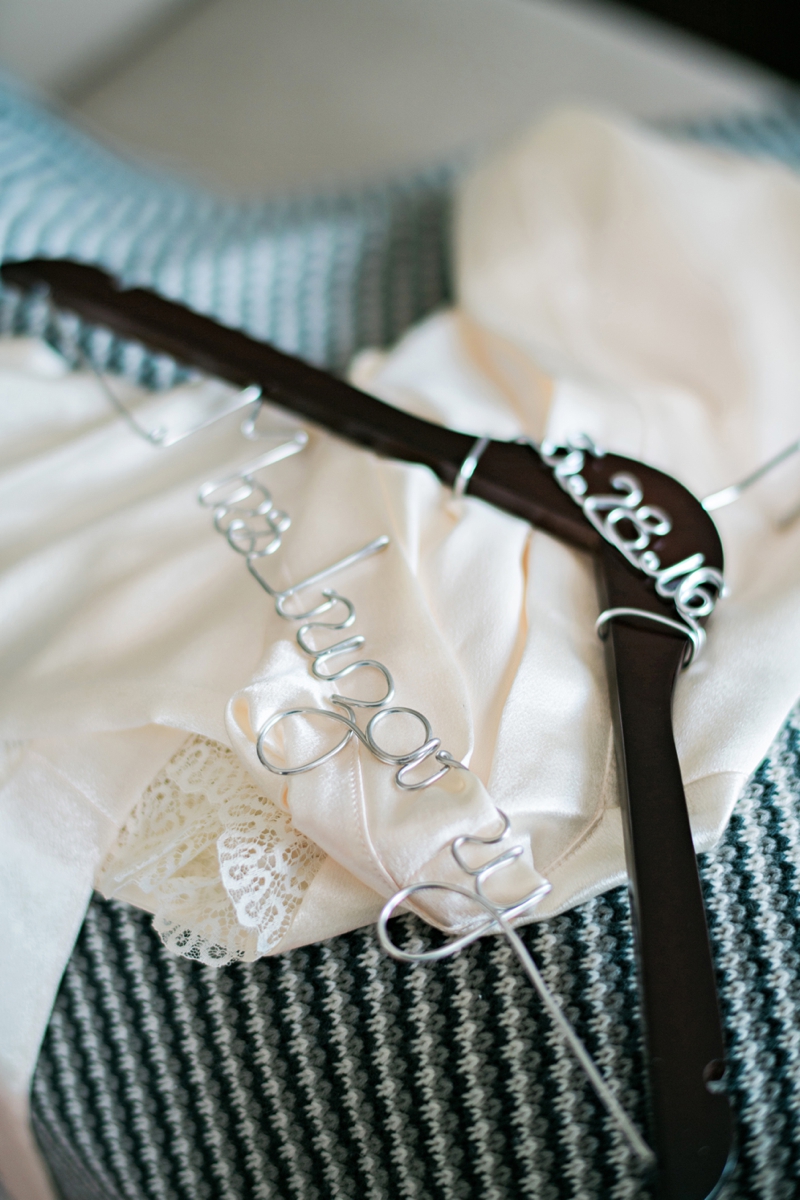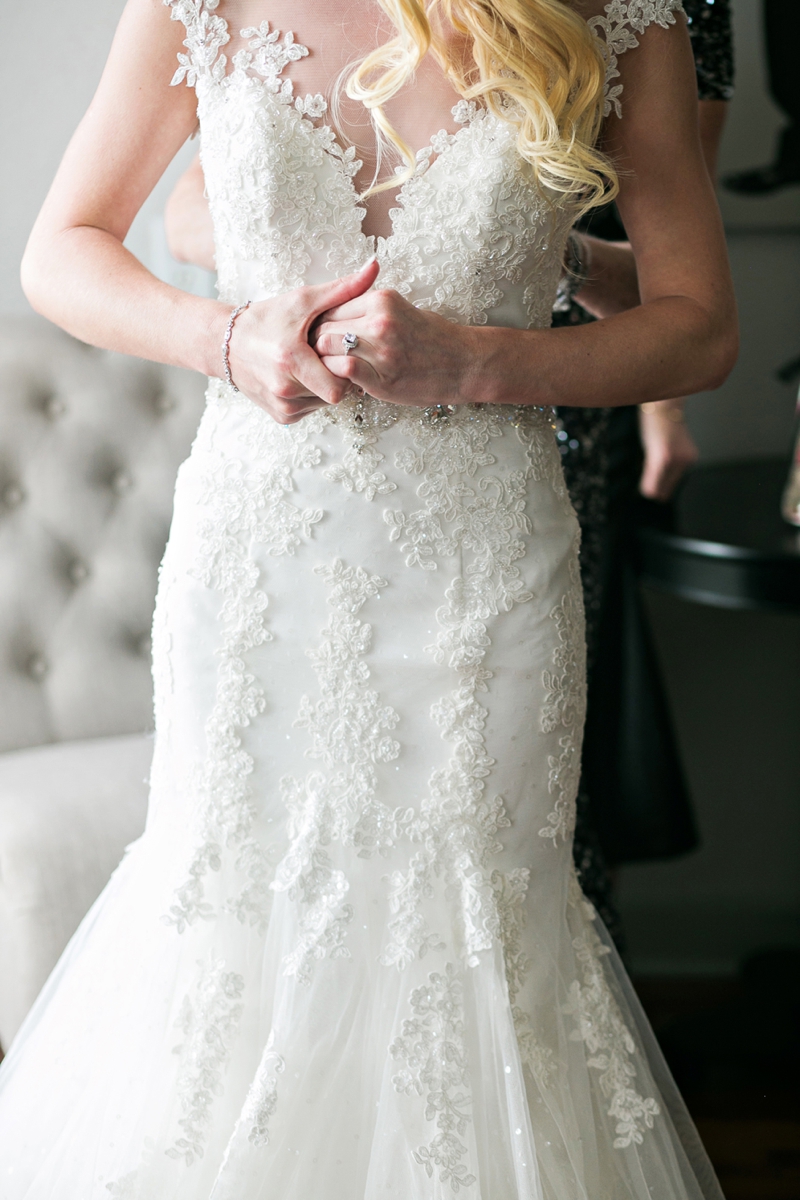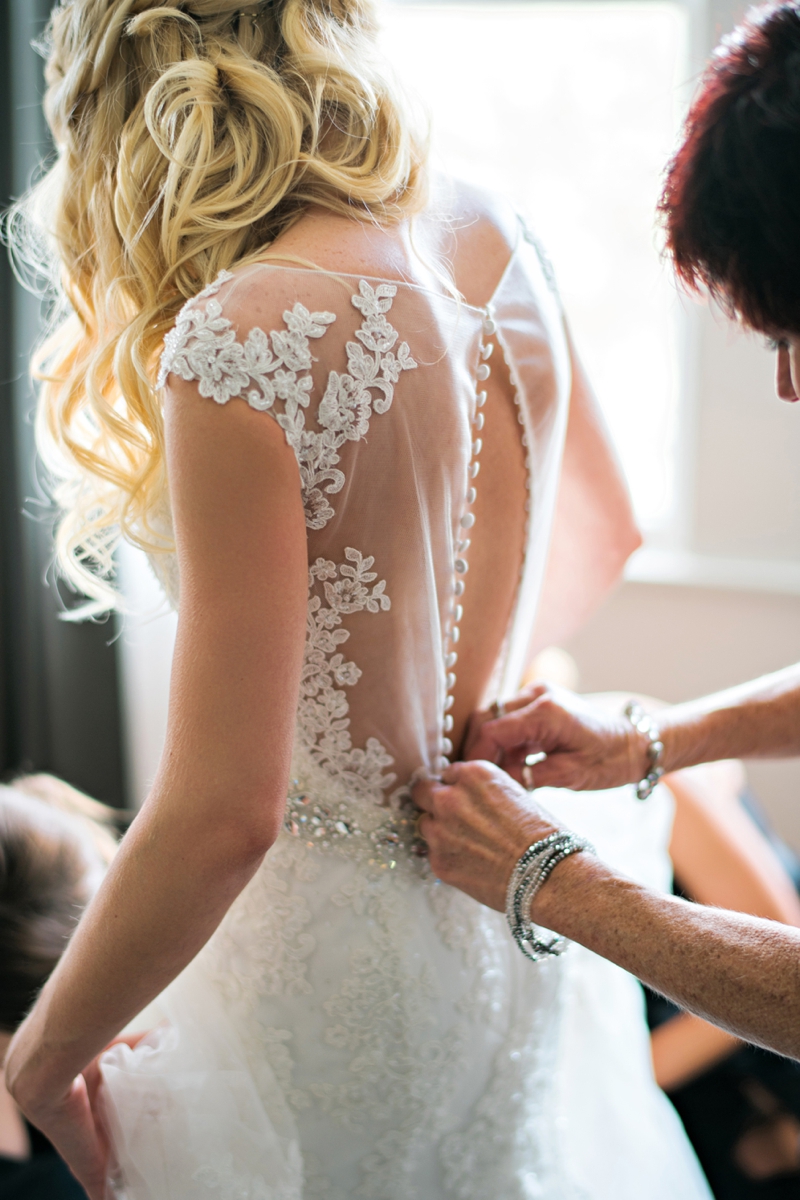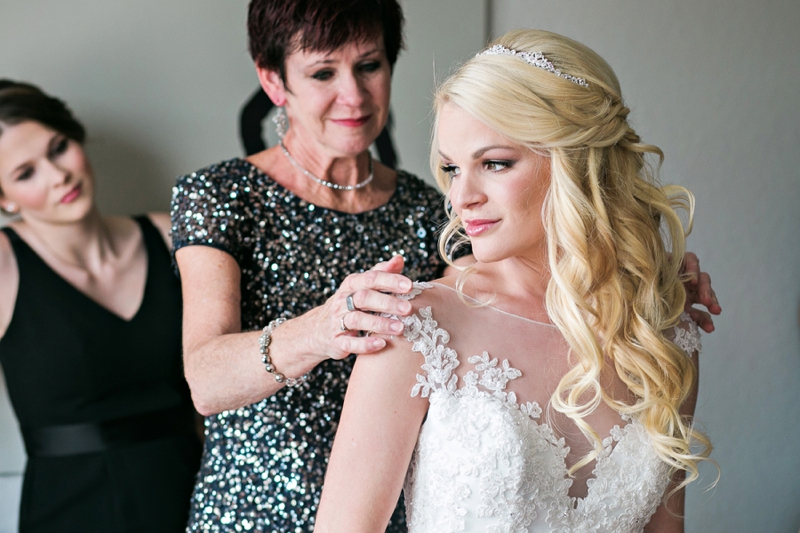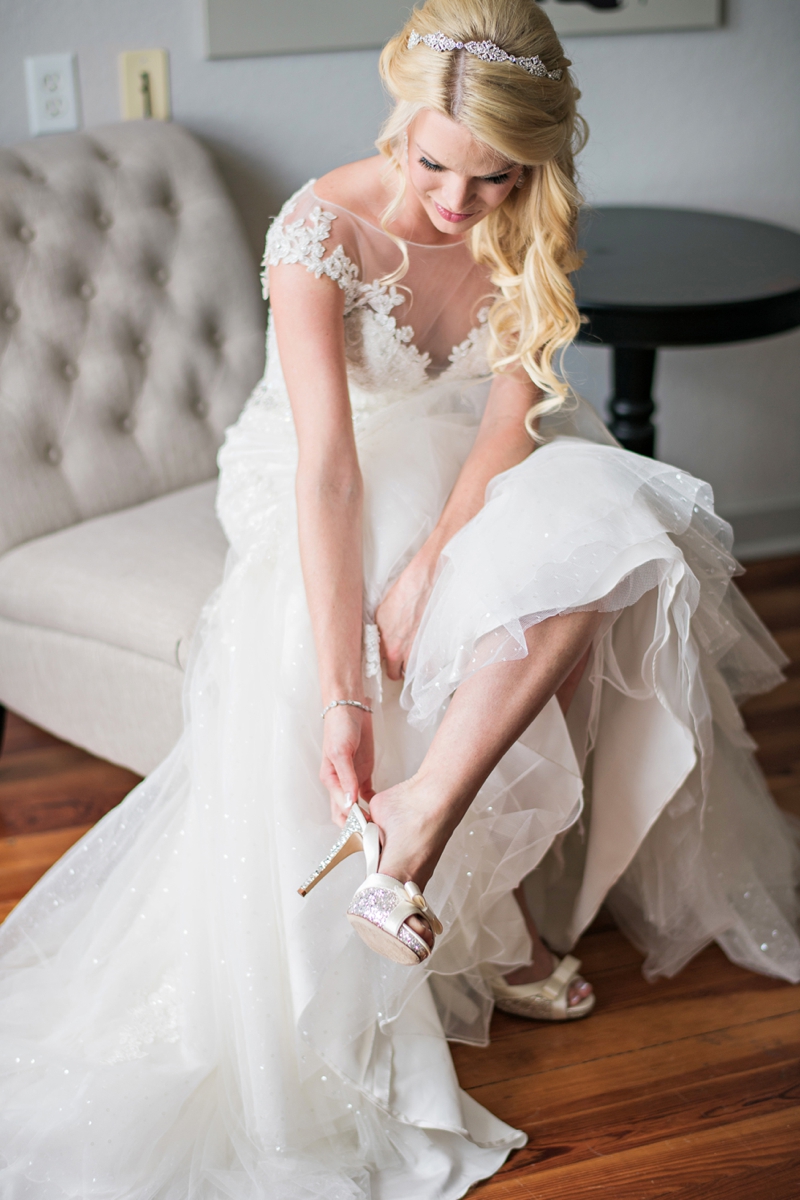 What (or who) helped you most in your planning process and/or on your wedding day? 
After Daniel proposed to me, my parents mailed us "The Knot Ultimate Wedding Planner" book. And, prior to the book I also earned my event coordinator certification through Stratford. I put the two together, and Daniel helped planned the remaining months until there was one month left. Then we decided to hire, Lisa Bowen, from And Affair to Remember (AATR) to help with last minute details leading up to our wedding as well as the day of our ceremony and reception.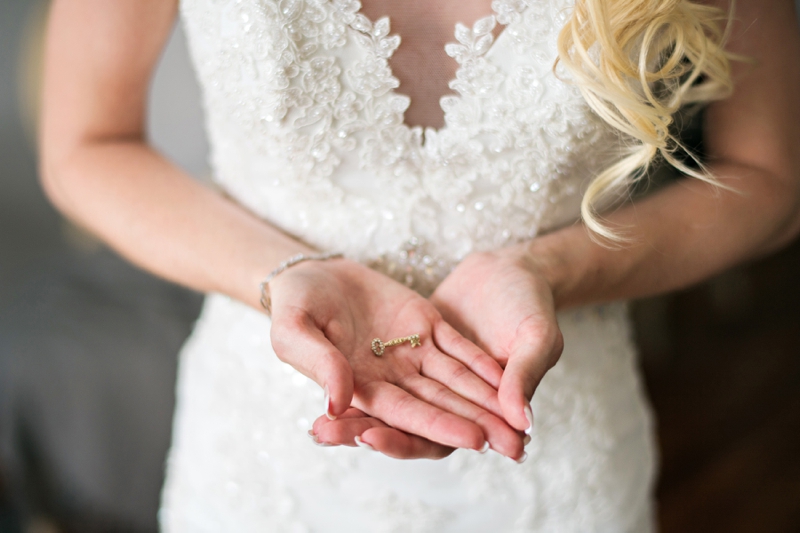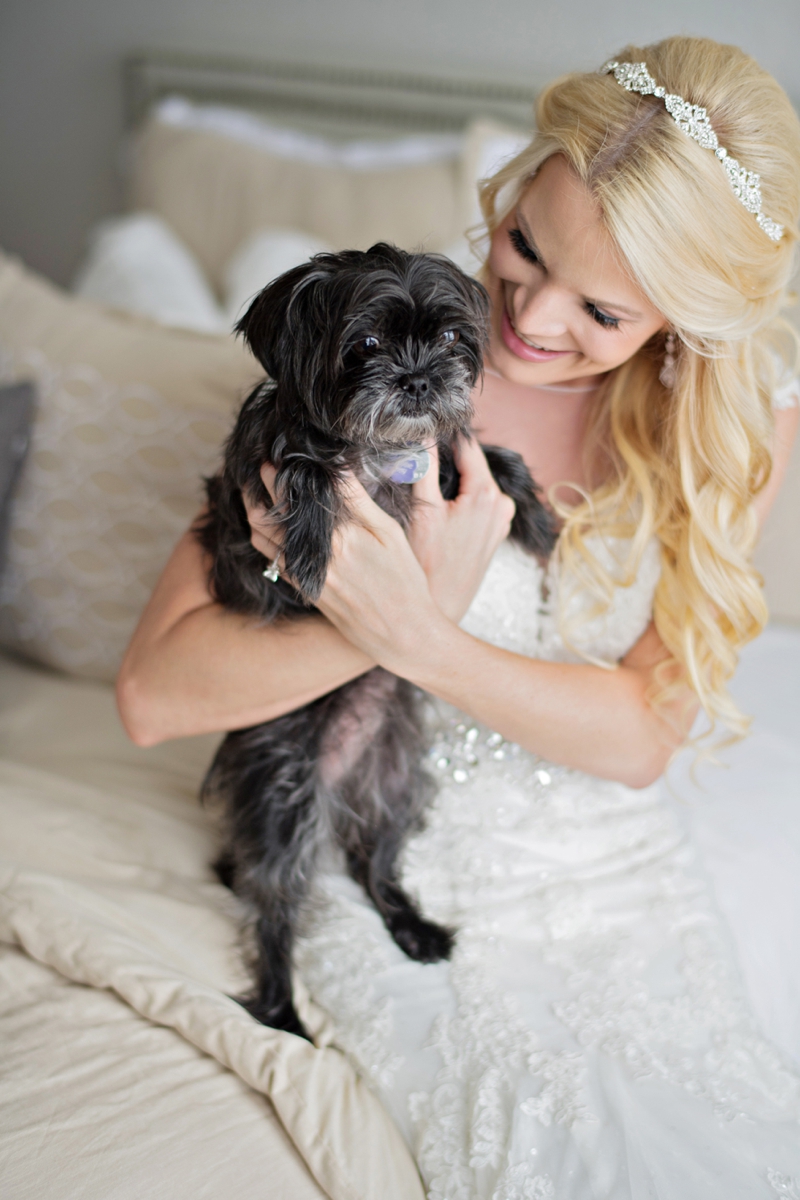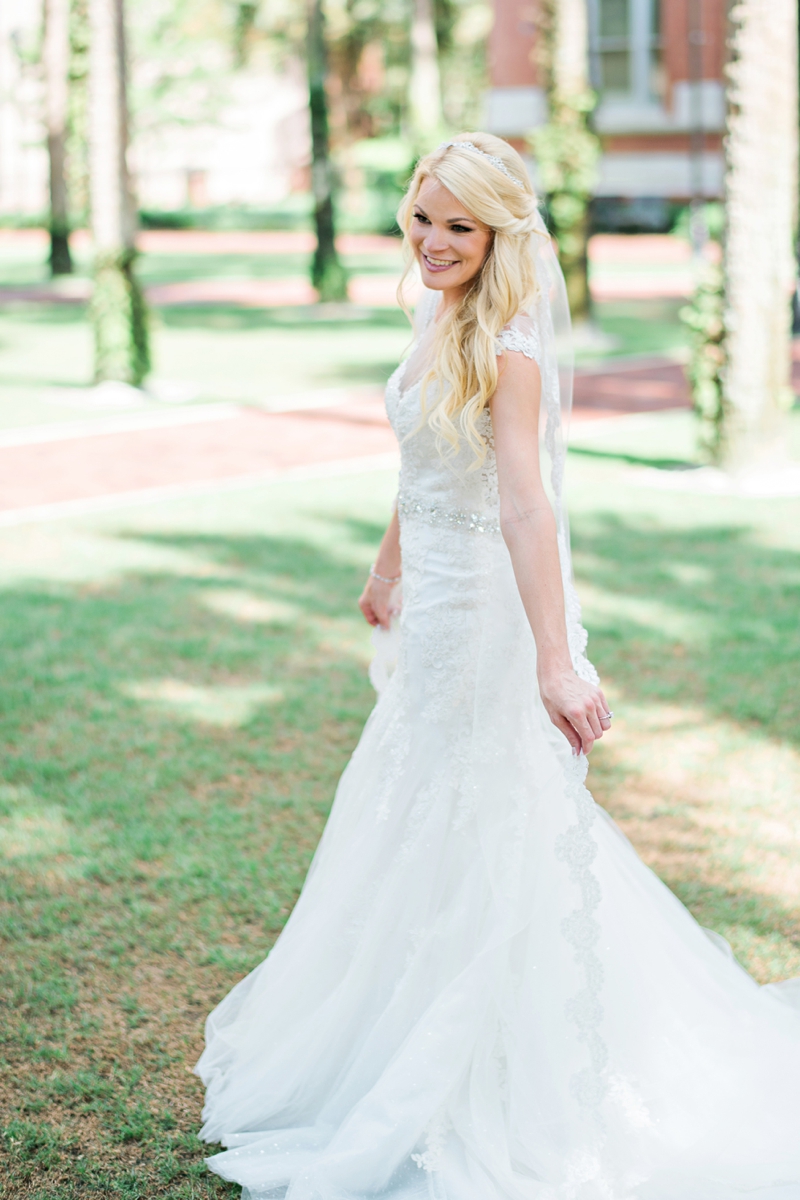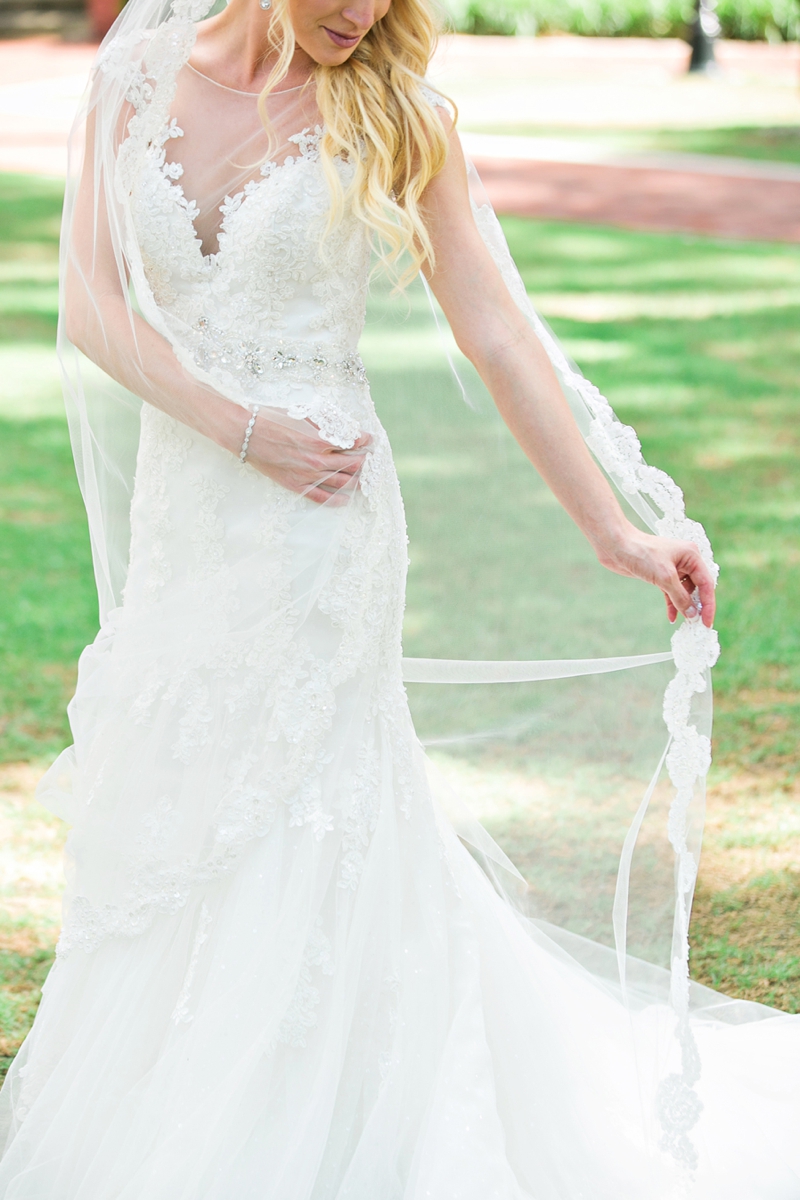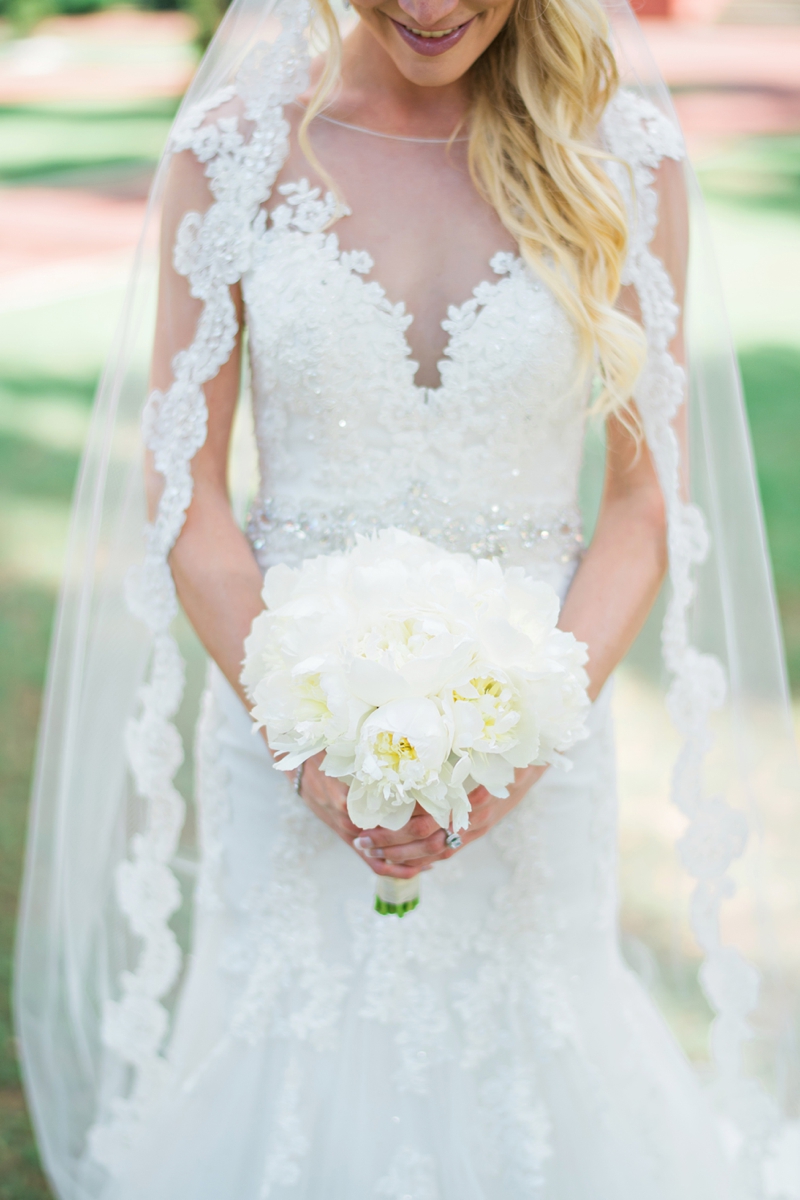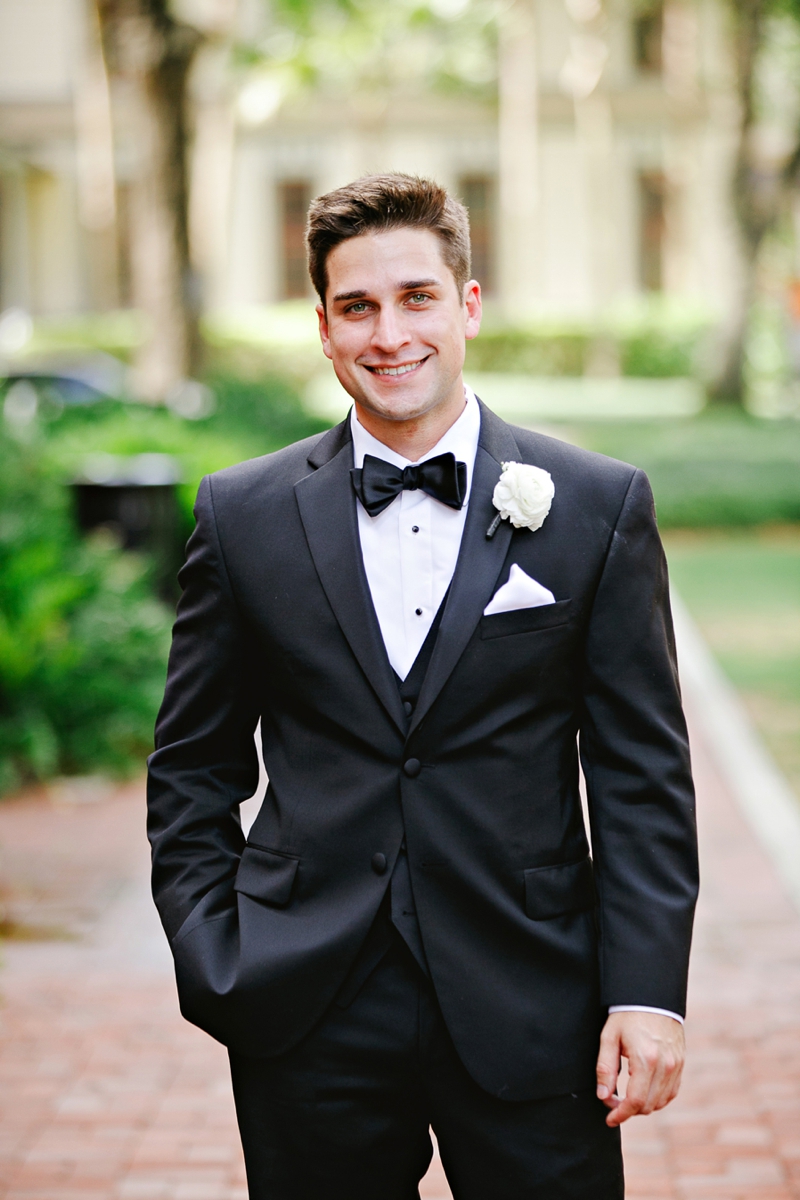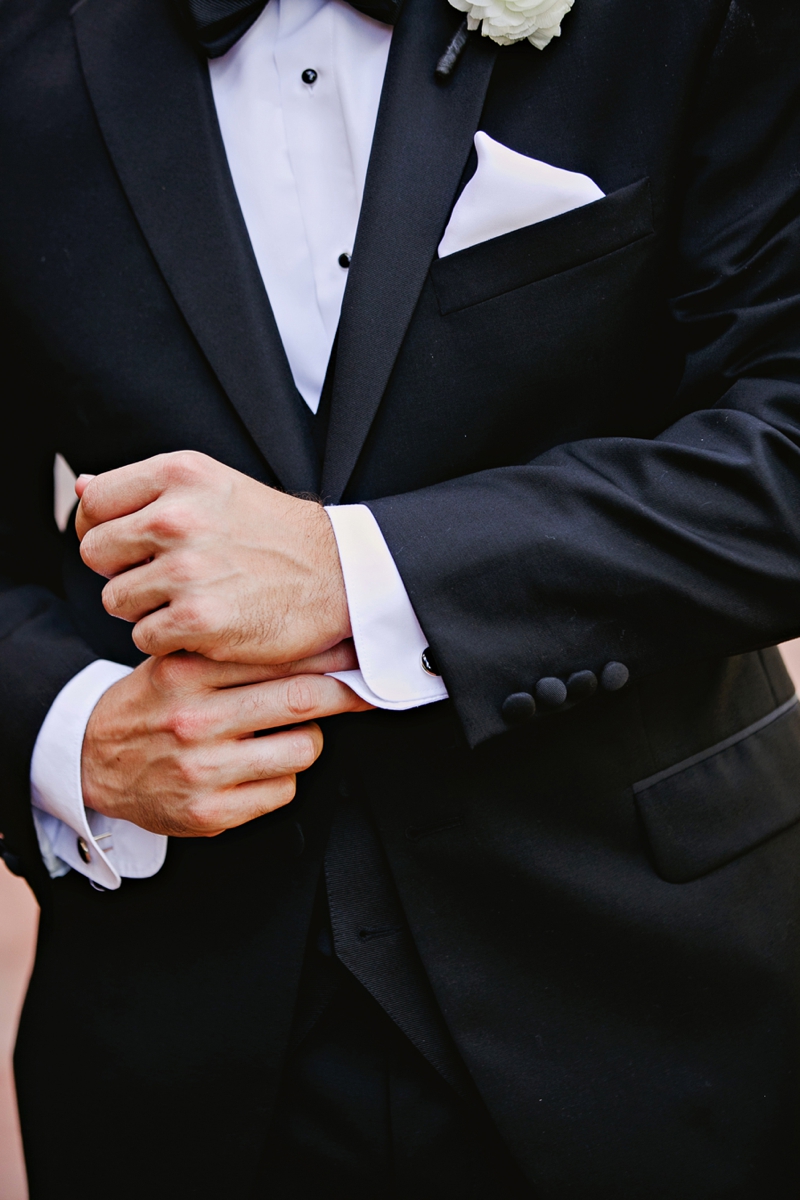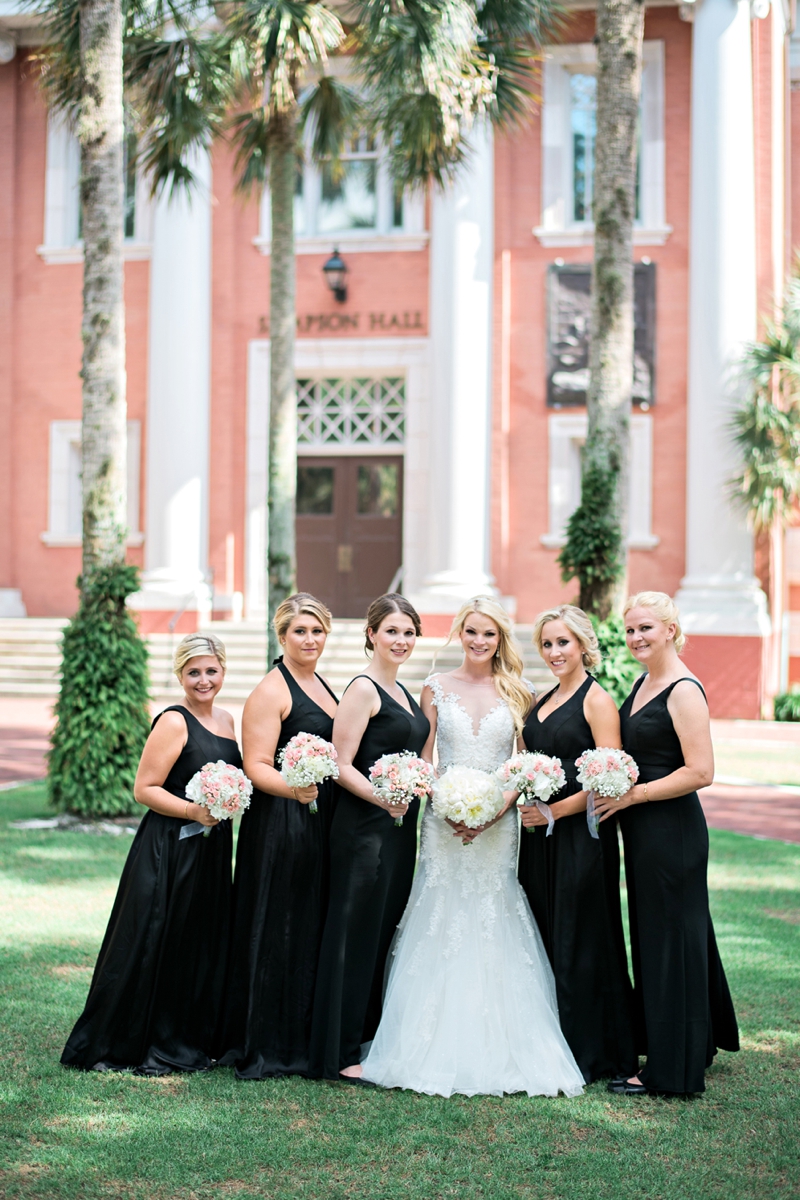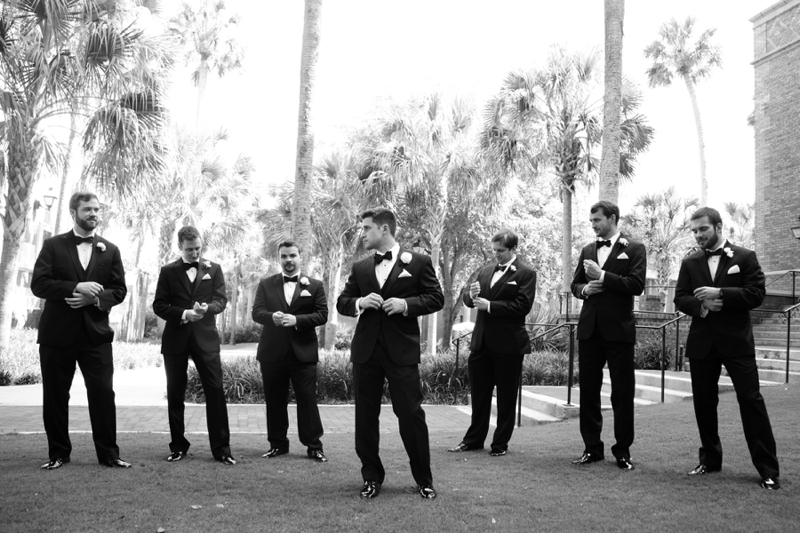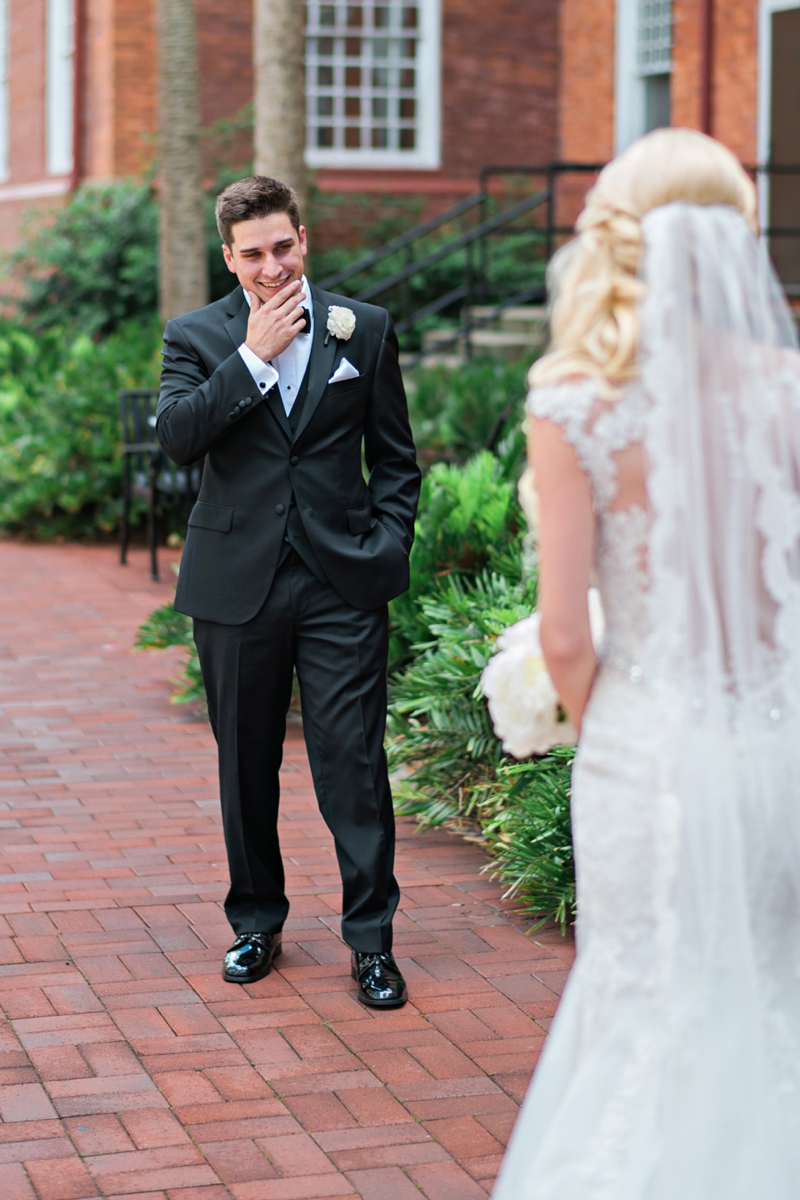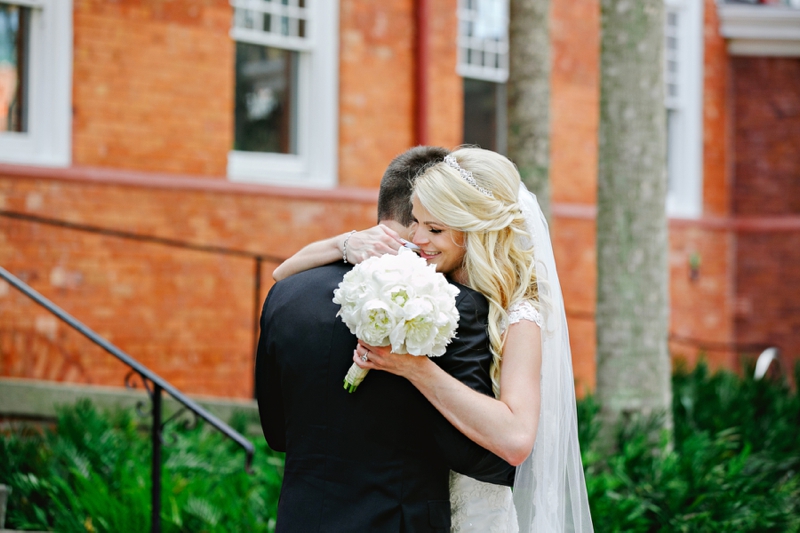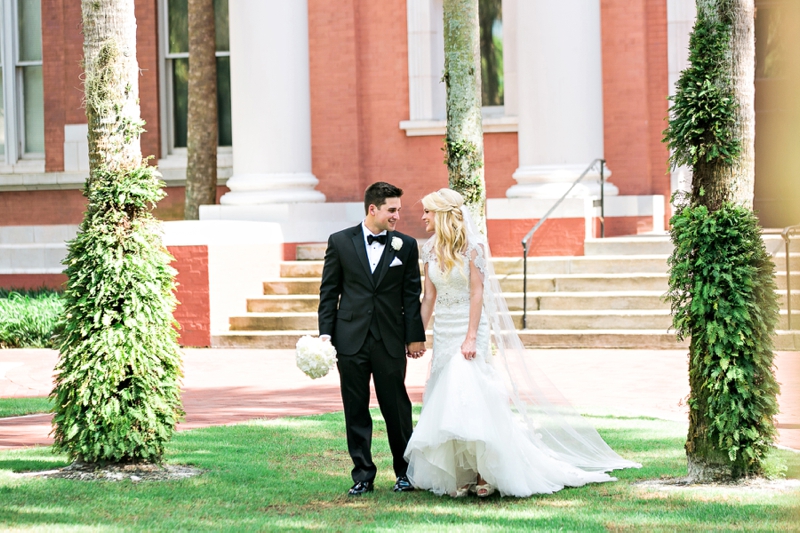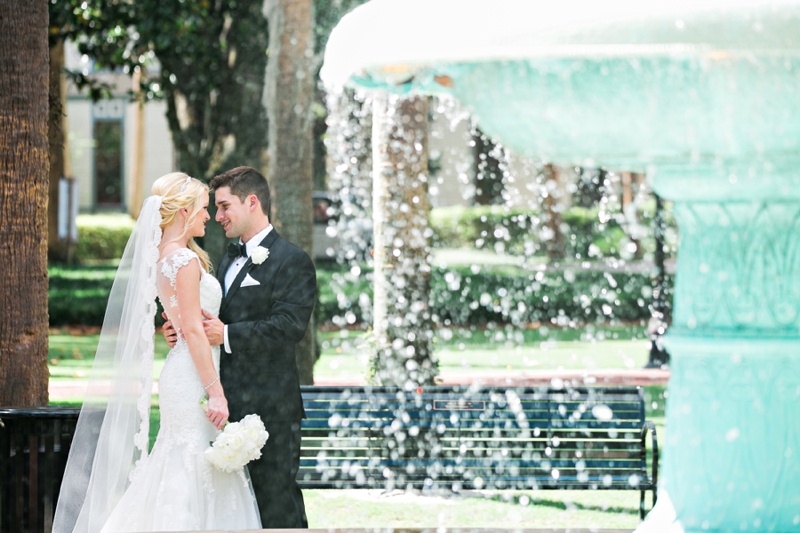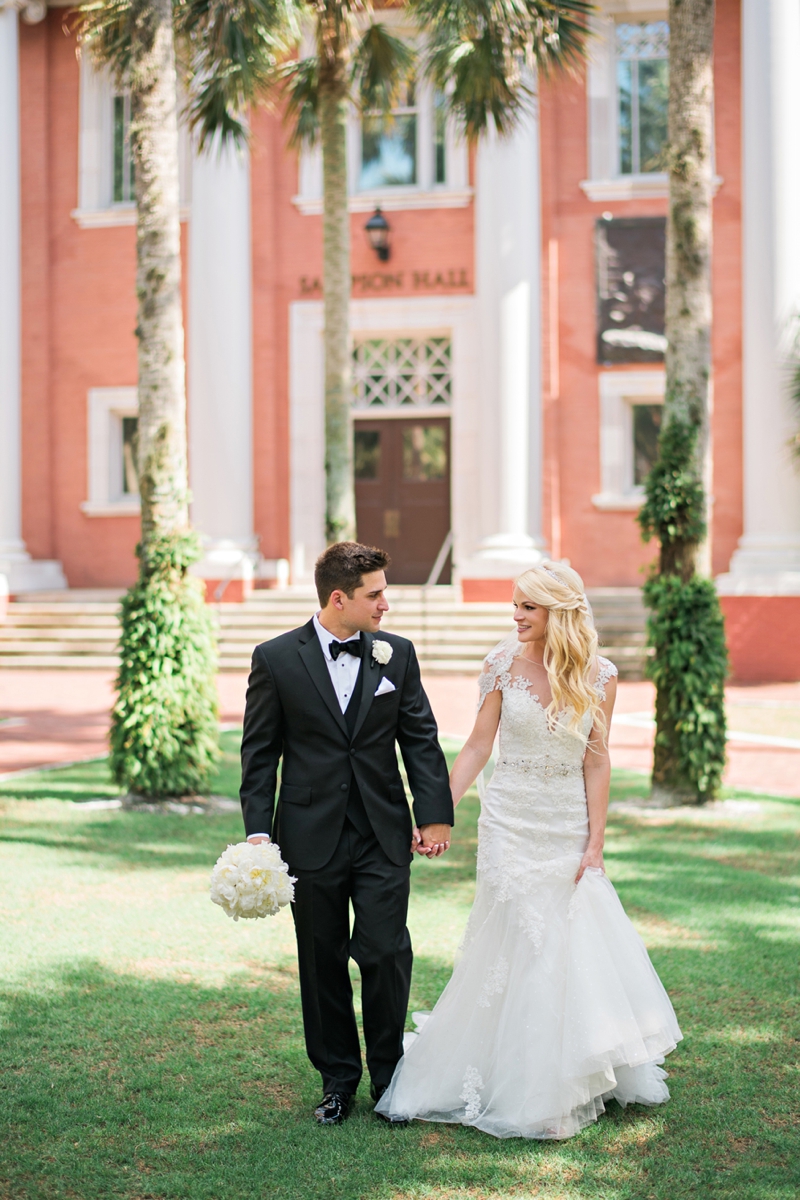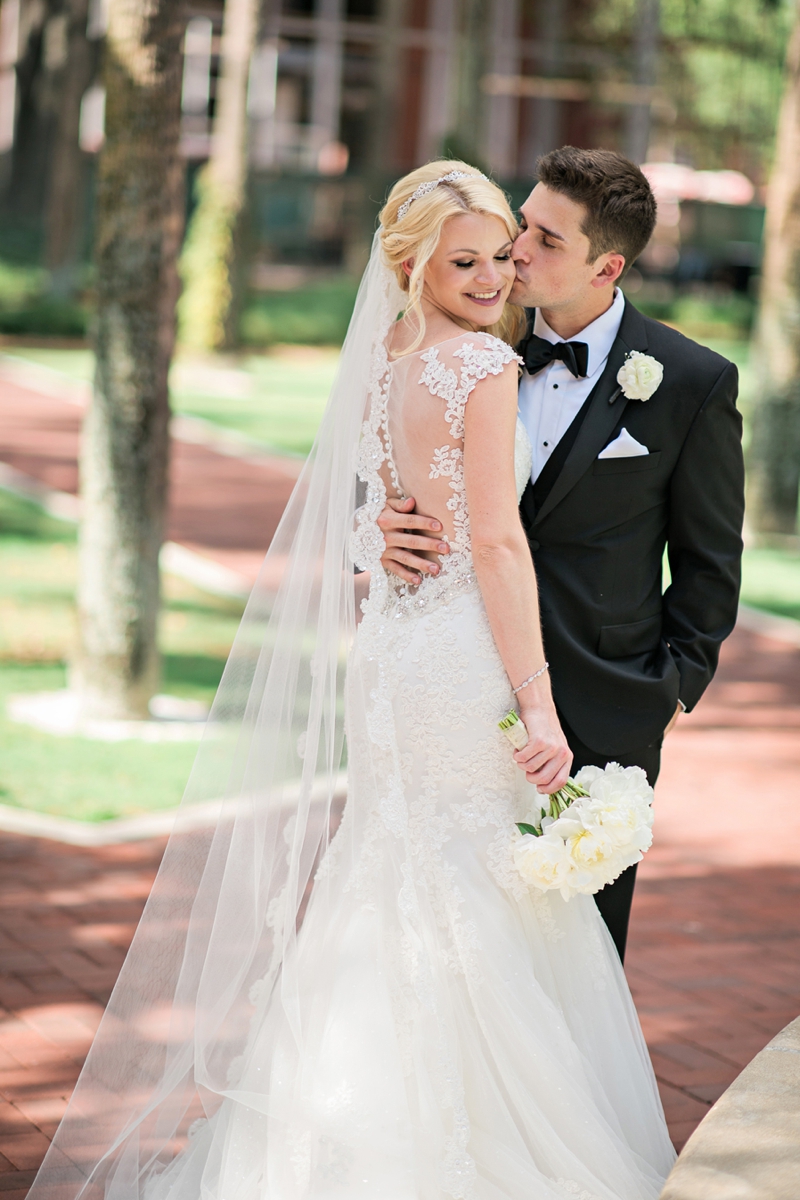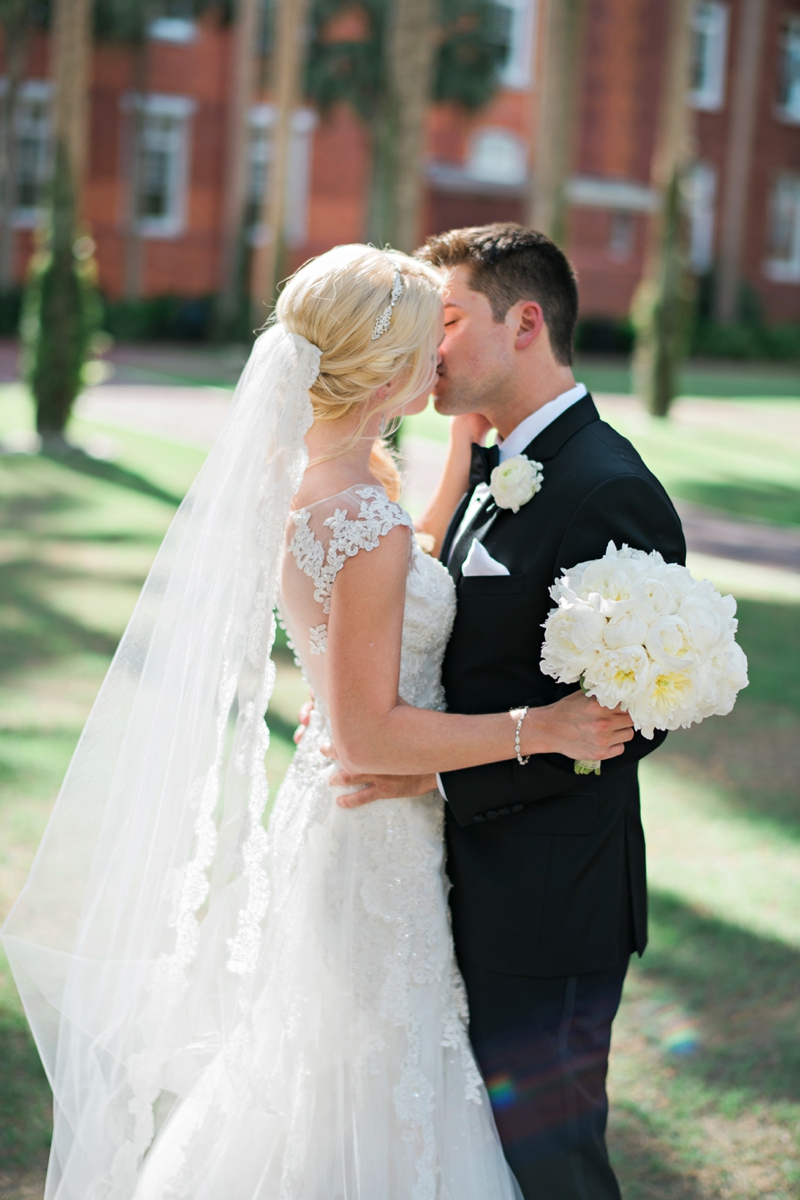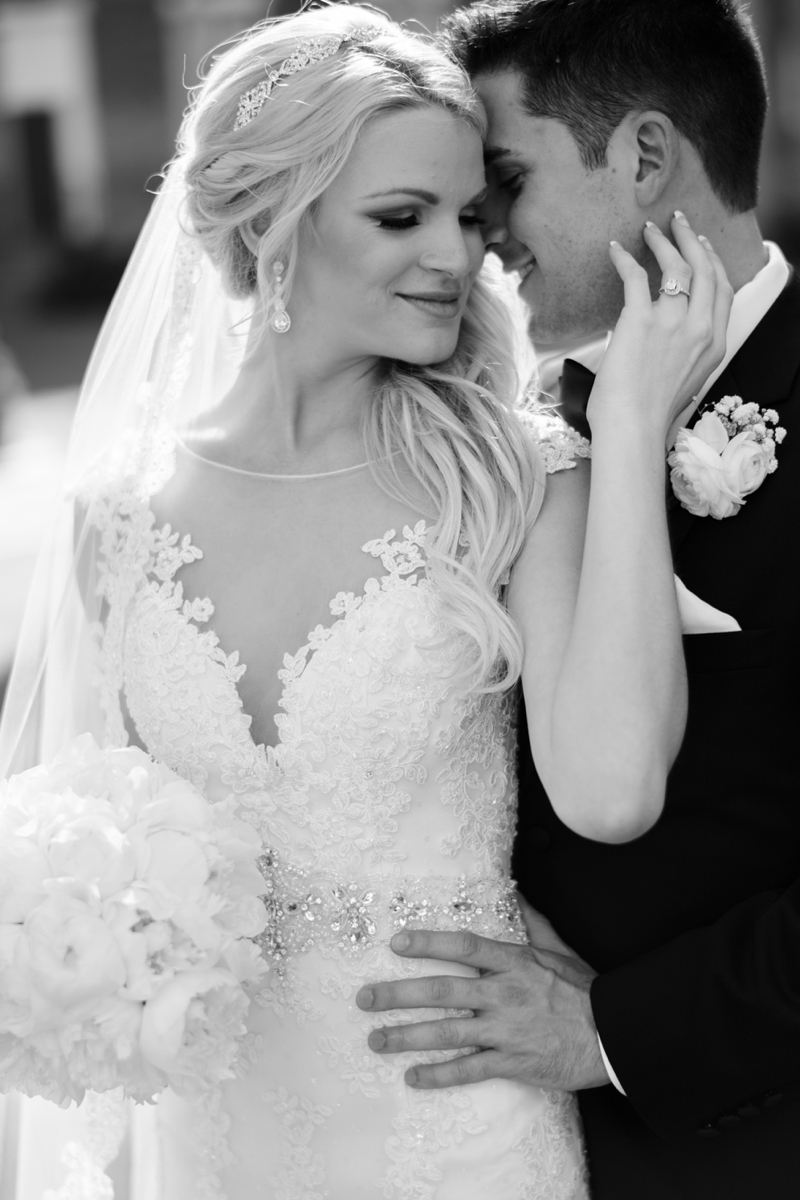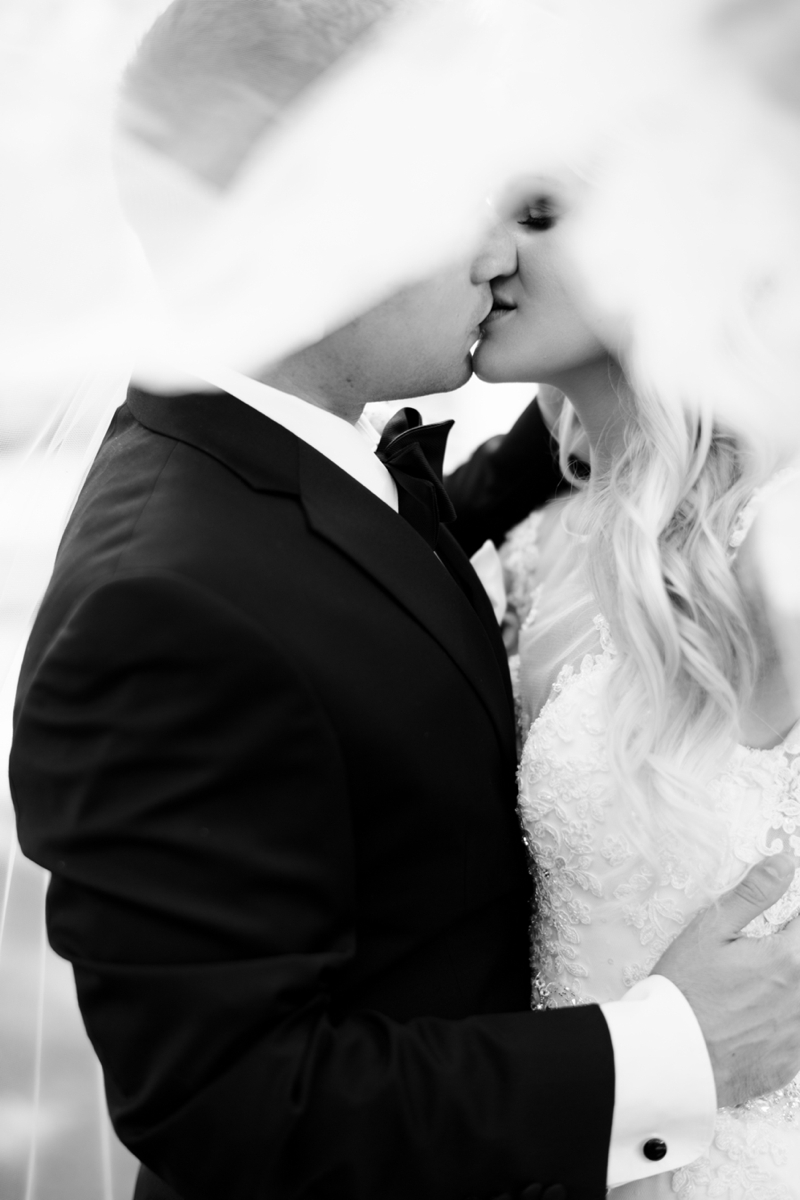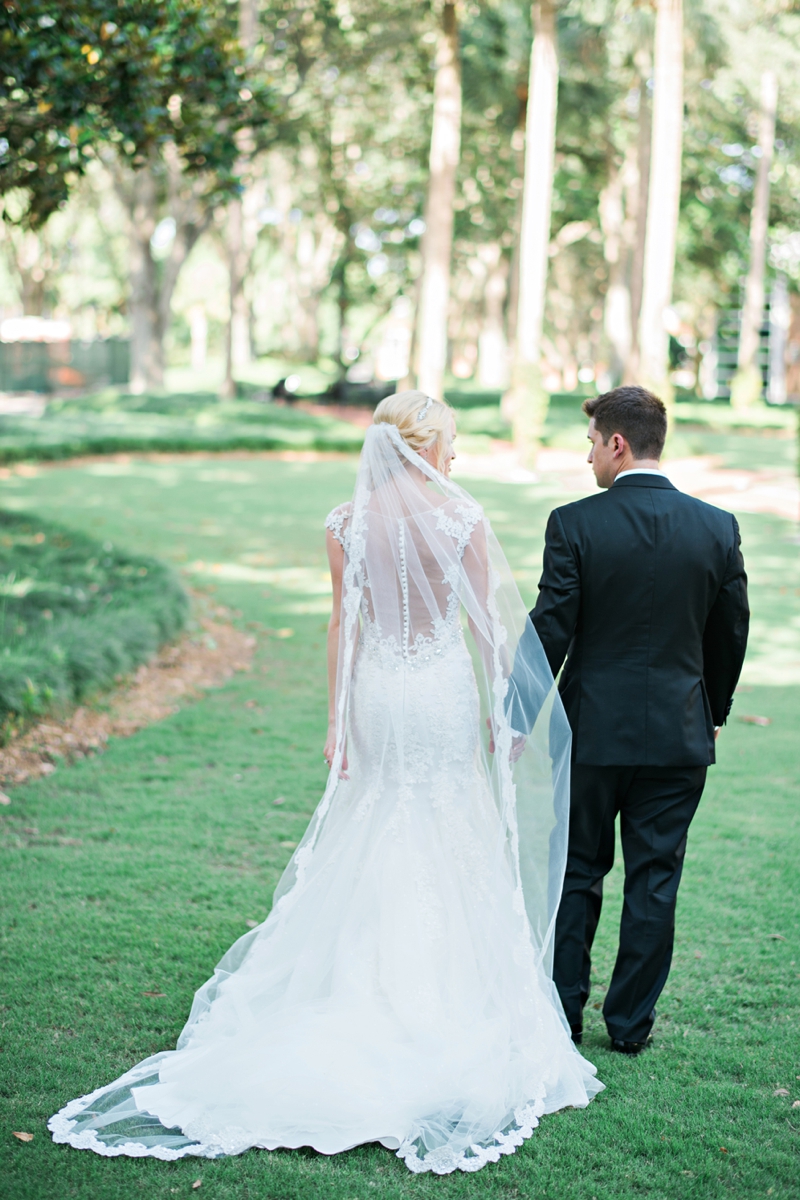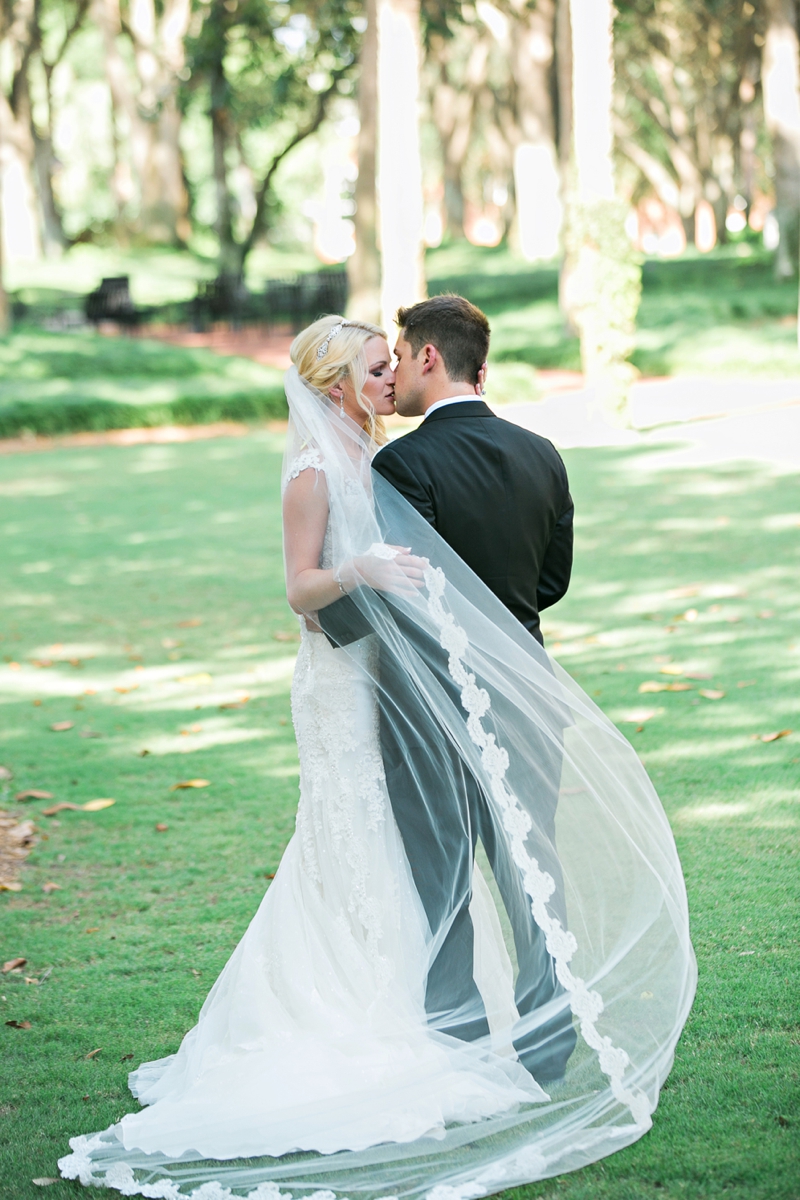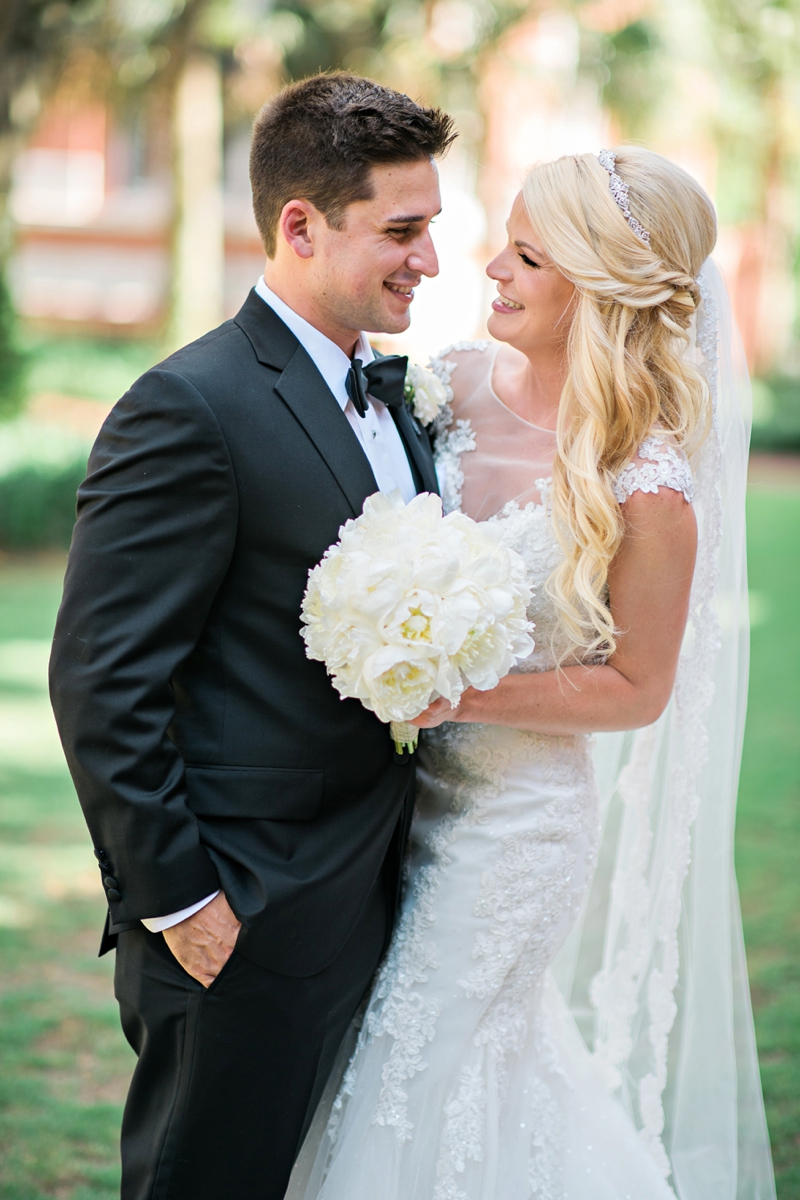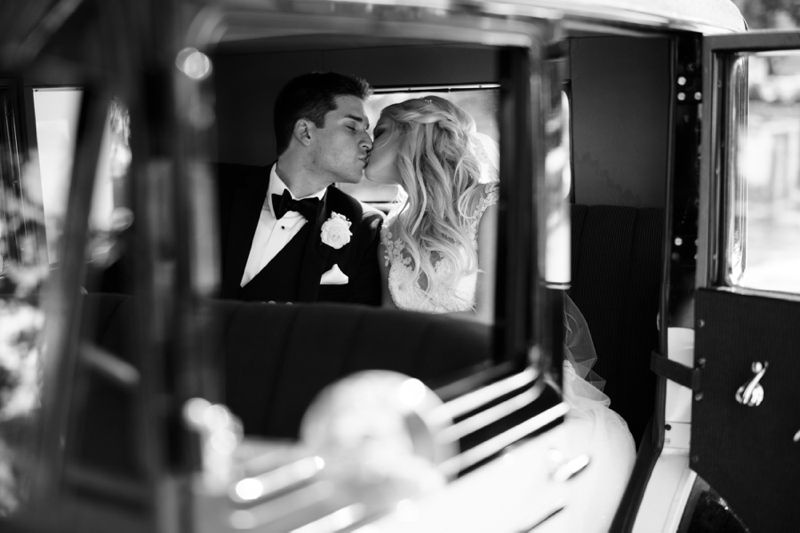 What was the most important thing to you when deciding who to work with for your wedding? 
Quality. Through personal experience from an event logistics internship I have witness firsthand how crazy things can be. From vendors not showing up to the food making guest sick, I didn't want our wedding to go that route. So, I turned to reviews… tons of reviews! Daniel and I looked at reviews before we looked at the price in order to make the best decision possible for our budget and dreams.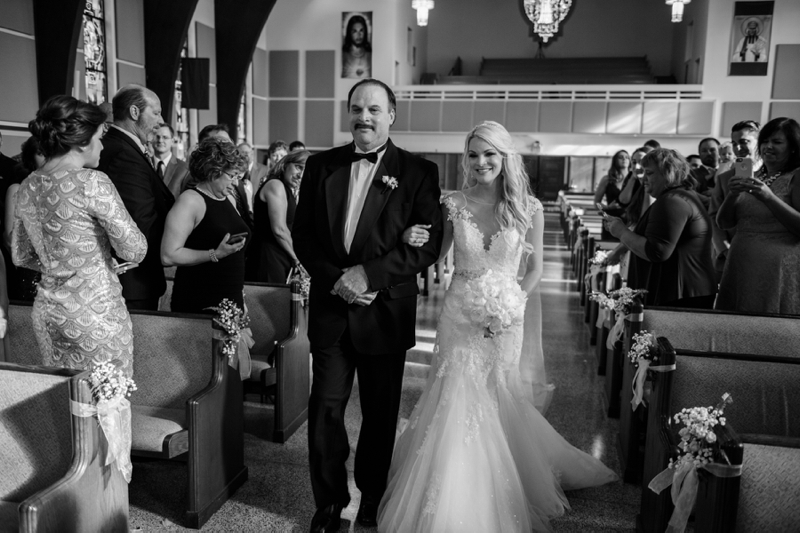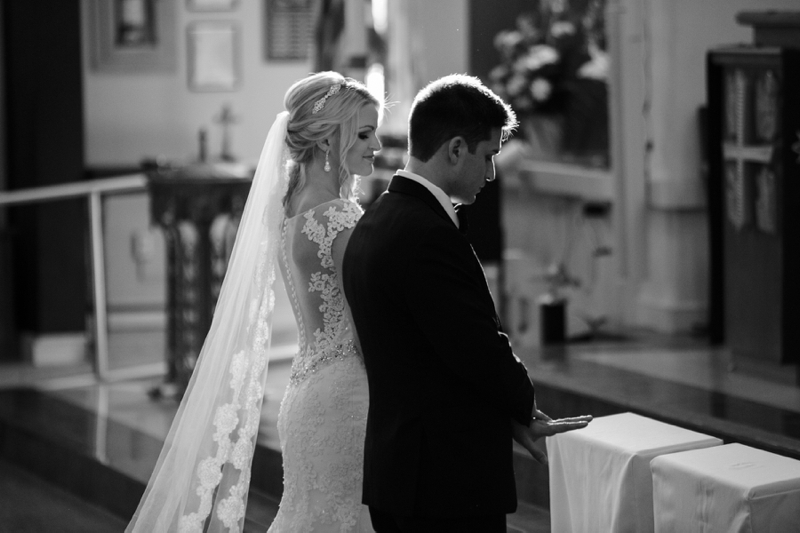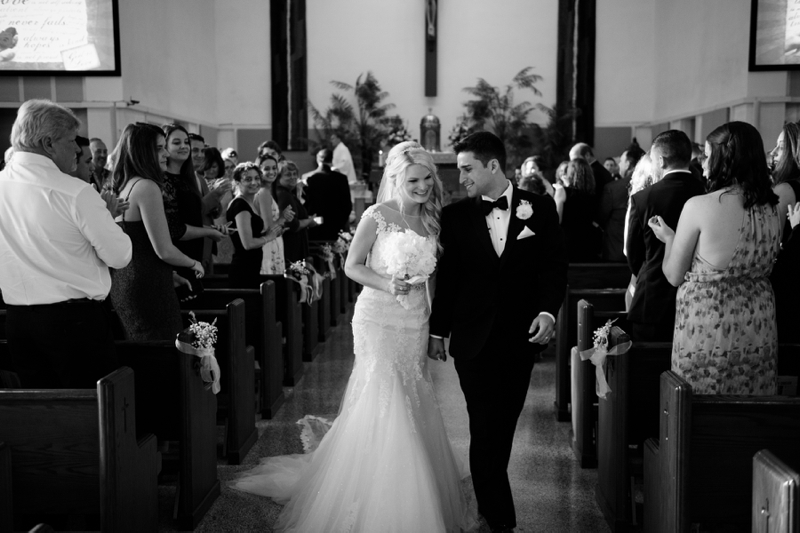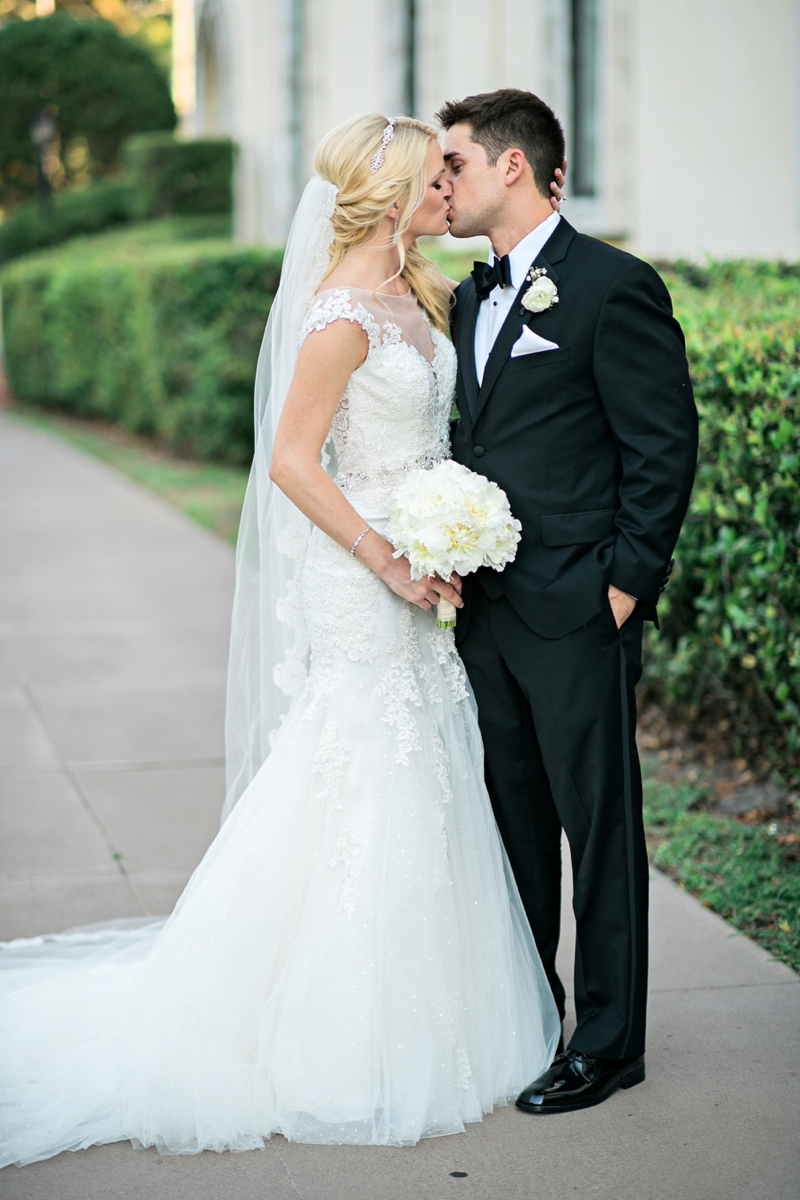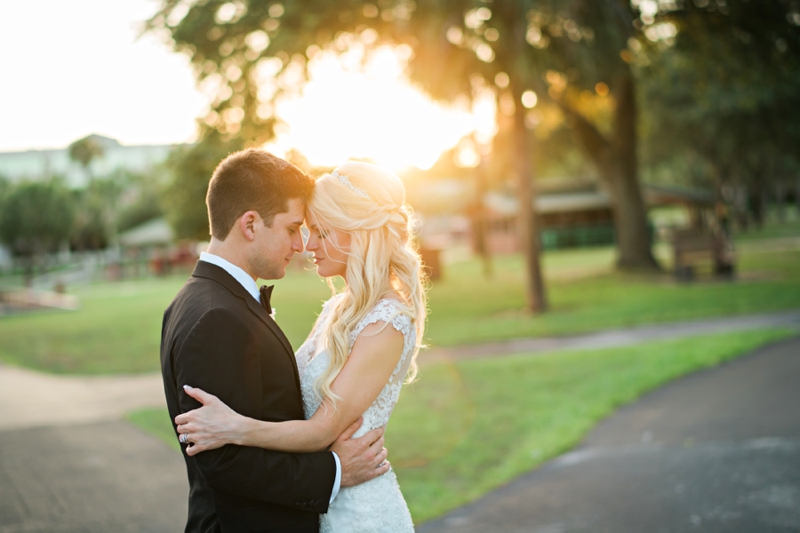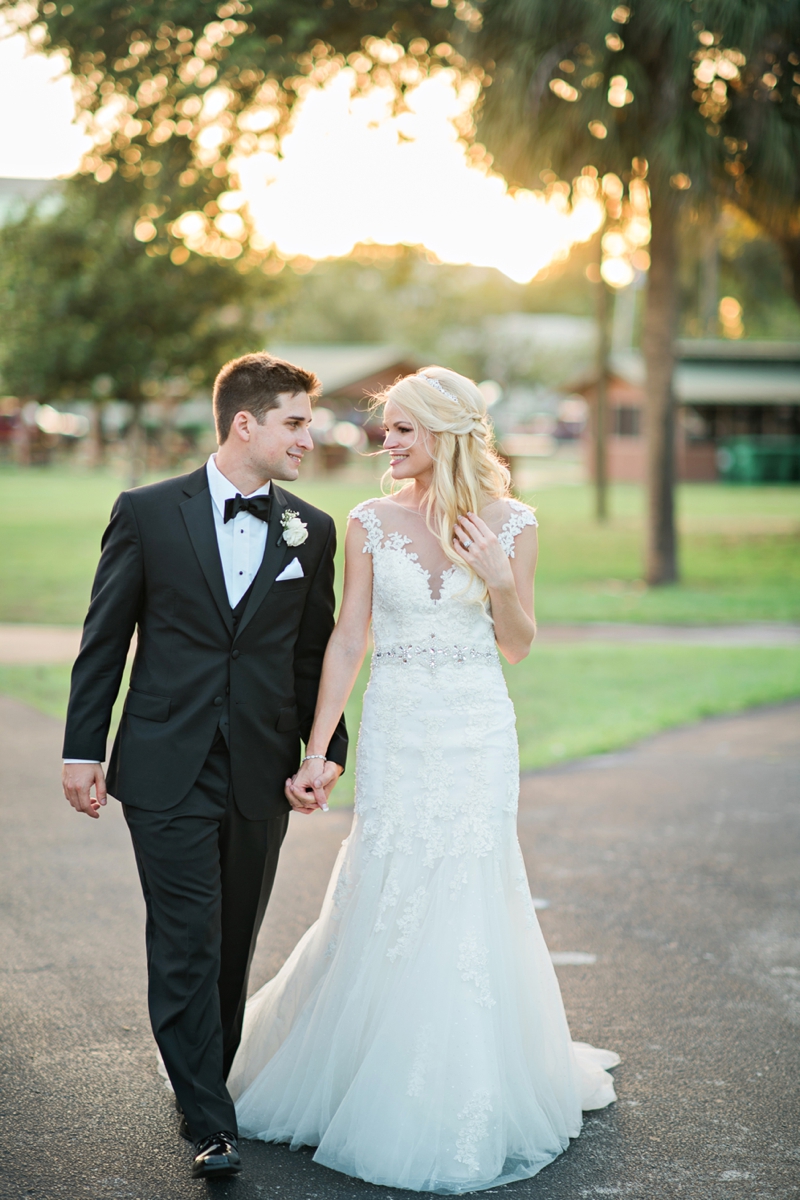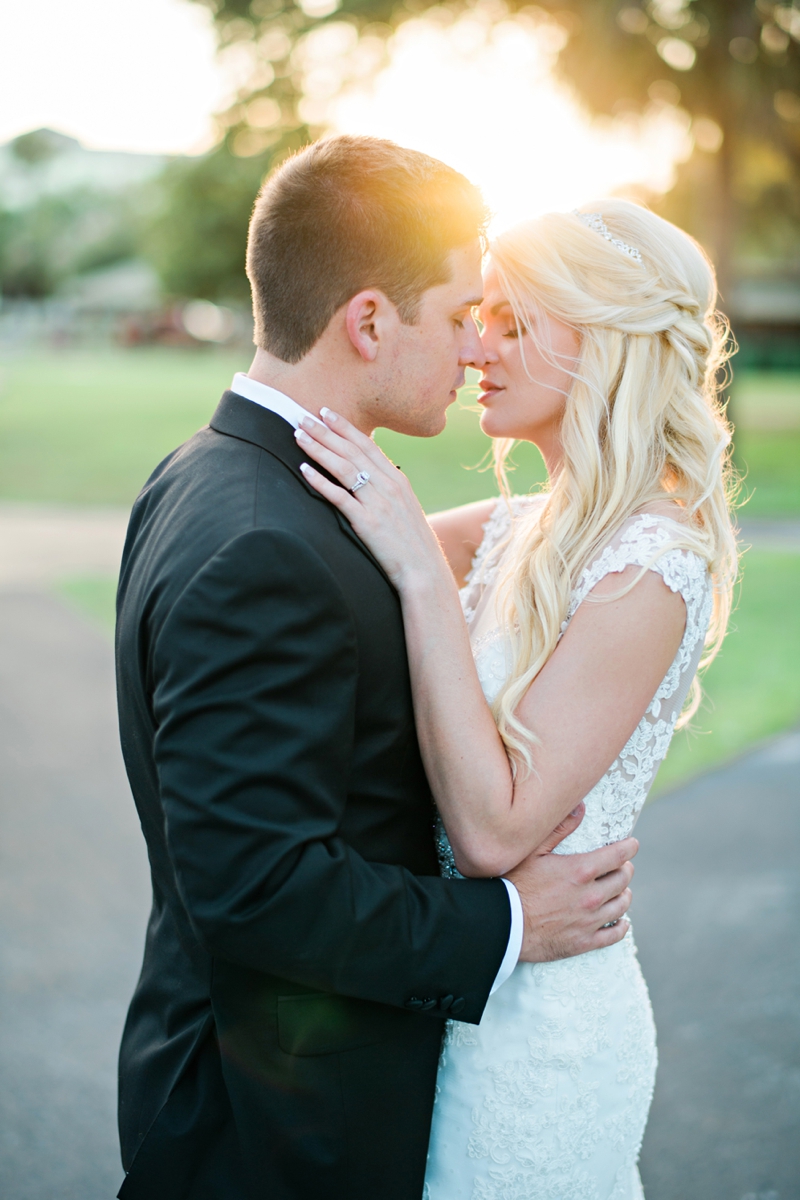 What was your inspiration for your wedding details and/or design?  
On March 10th, 2015, Daniel and I traveled to Palace of Versailles on the outskirts of Paris, France. Once we were in the gardens, Daniel spent most of the day trying to locate the perfect spot out of the 800 hectares of land. Finally, he found 'the' spot! On the top of the hill in Marie Antoinette's garden, near Le Rocher, was a stone gazebo – the Le Belvédère – overlooking a reflection pond. It was very quiet and intimate compared to the rest of the gardens which were swarming with visitors.  Just as I thought we were done taking photos, it started to rain. But, Daniel said that they were missing one of their photos. It was then that he dropped to one knee, and said these words, "D'Anna, we have been together for almost four and a half years. I want to travel and grow old with you. Will you marry me?"

Our wedding was inspired to bring Palace of Versailles to Deland, Florida. Shimmer, elegance, and natural beauty.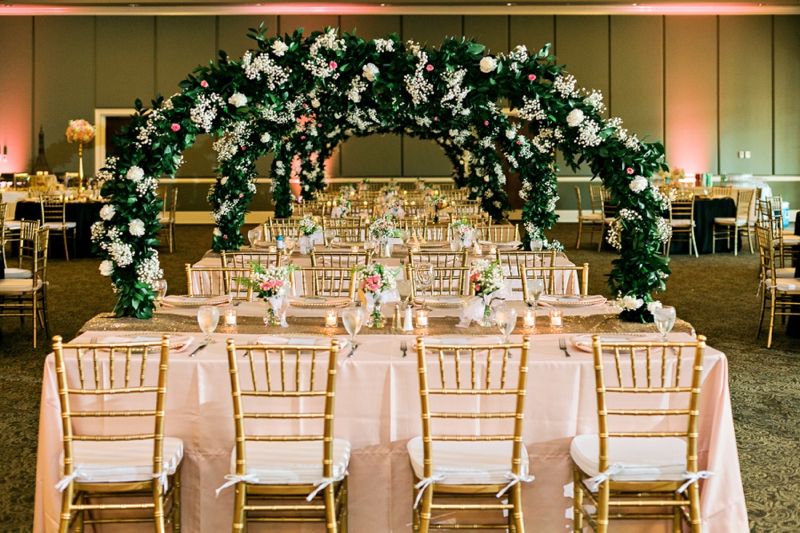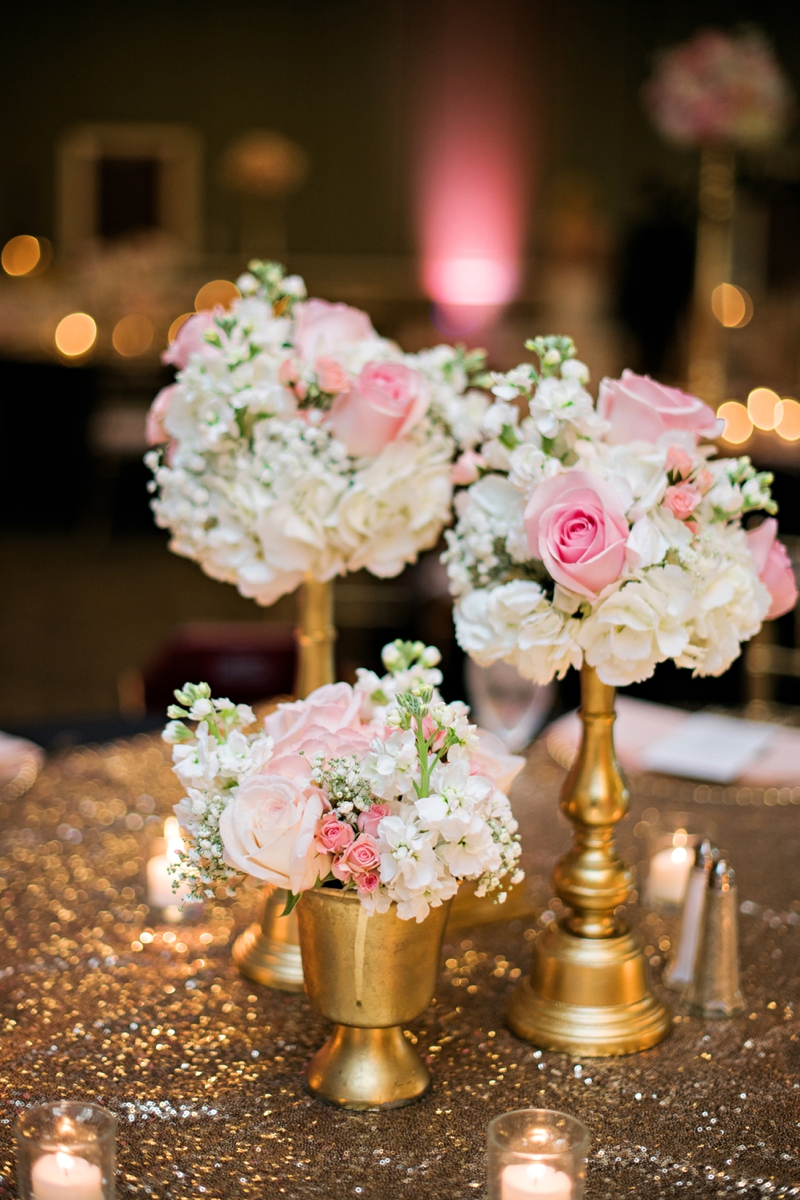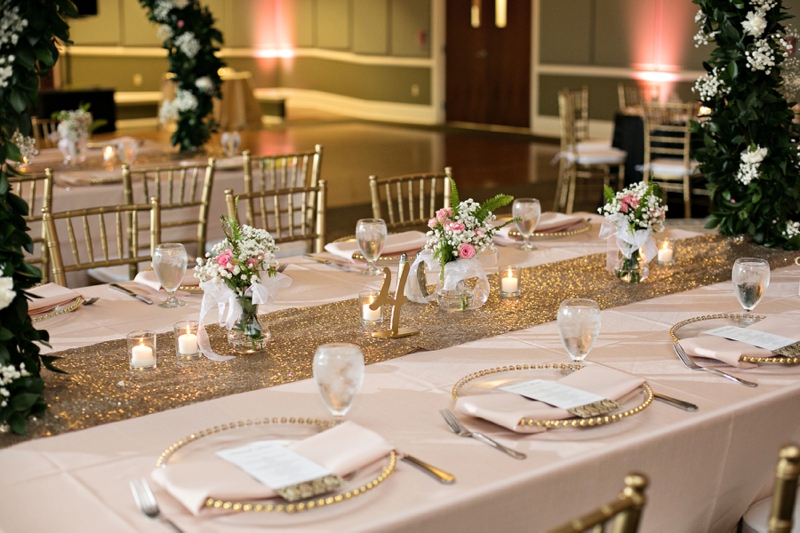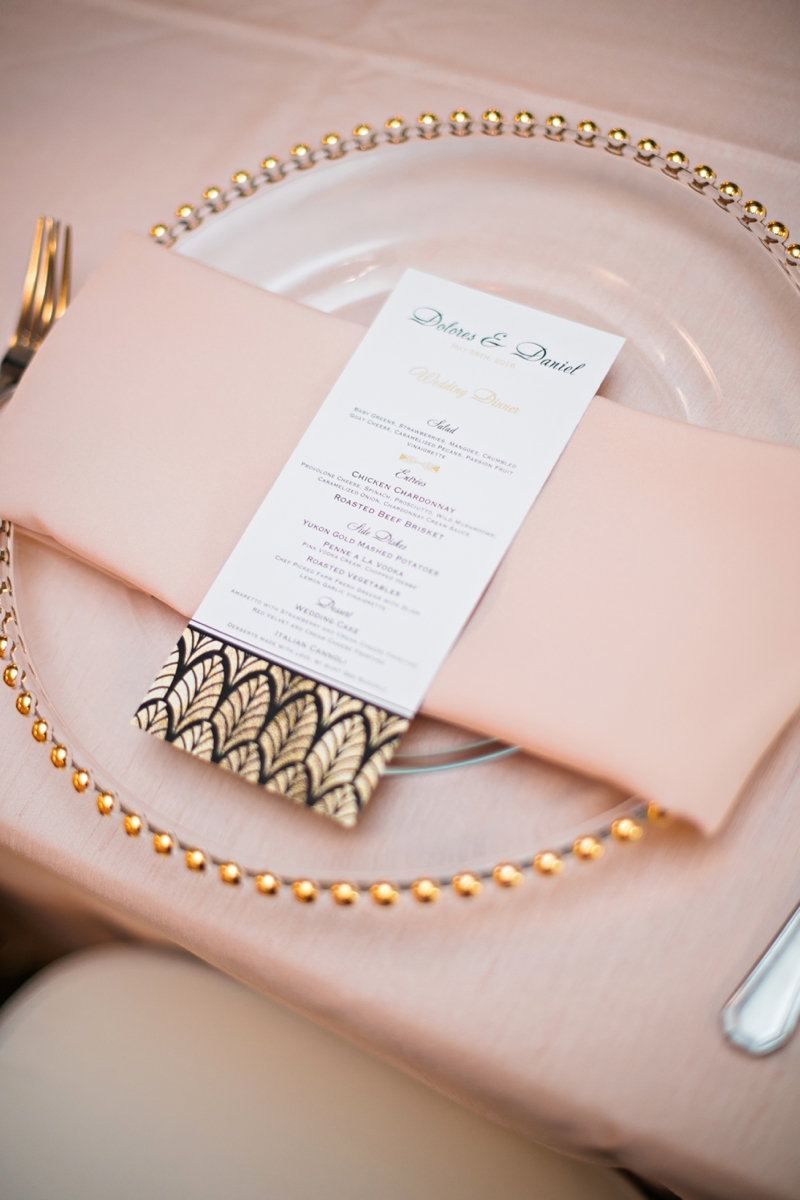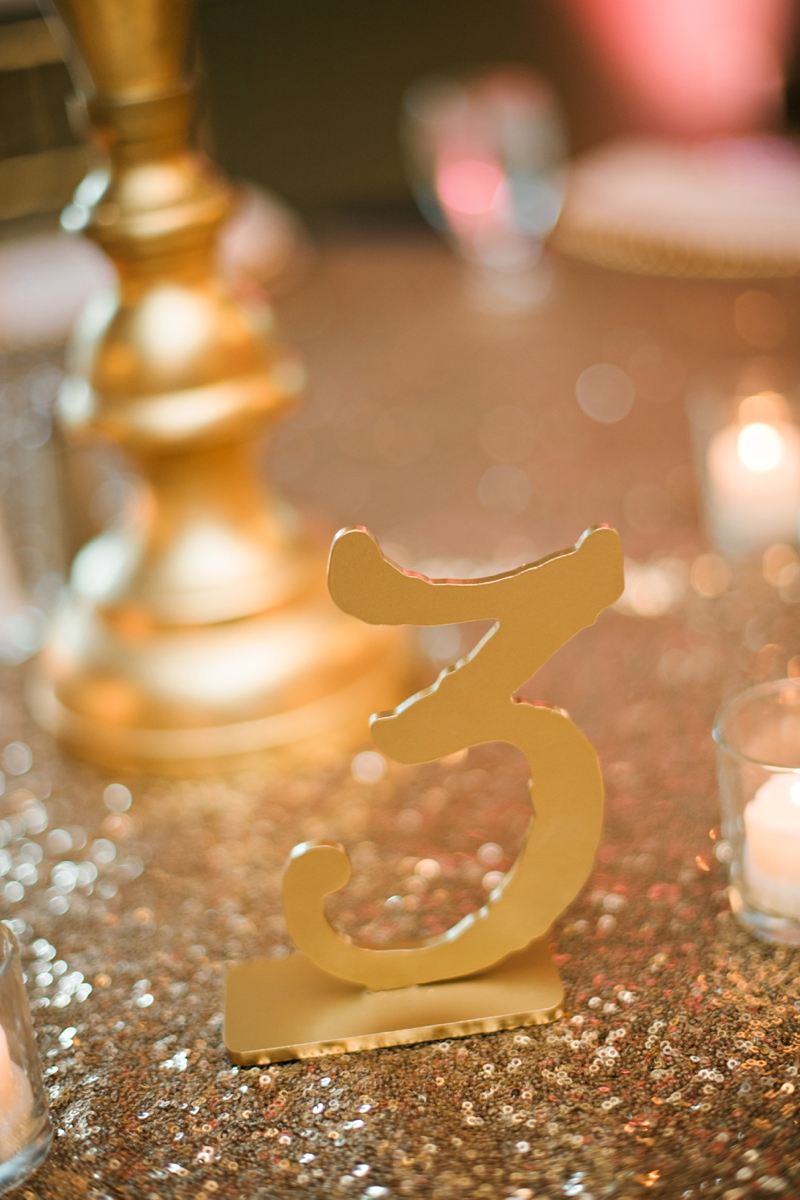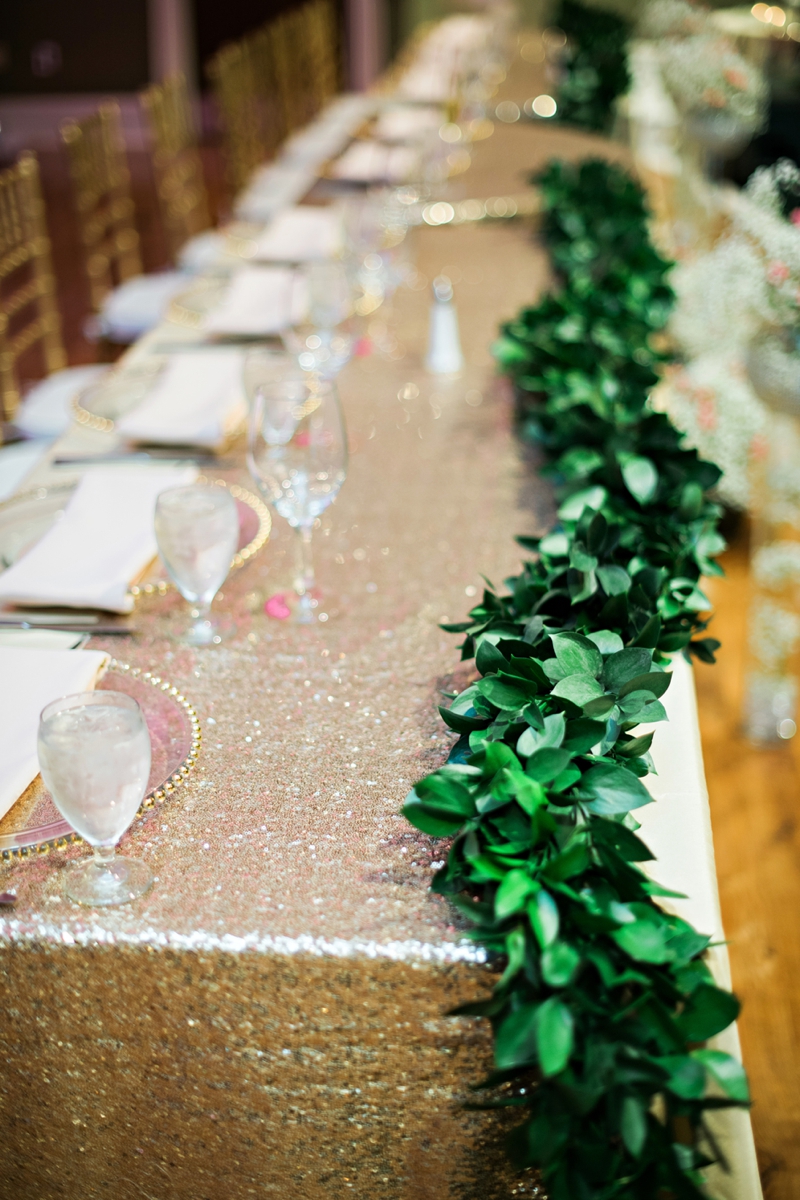 What was your favorite thing about your wedding?
Daniel's favorite piece of the wedding was the arches he designed for the reception. He felt that they gave an intimate feel that filled up the ballroom that can lack from traditional table centerpieces. We ordered wholesale flowers and greenery from Fifty Flowers and, with the helped of our family,  personalized each arch to make it feel that our guest were walking into the garden of Versailles. 

My favorite piece of the wedding was my dress. I actually said yes to the wrong dress.  With the help of Judi (The Seamstress) and my design sketches, she brought my dress to life.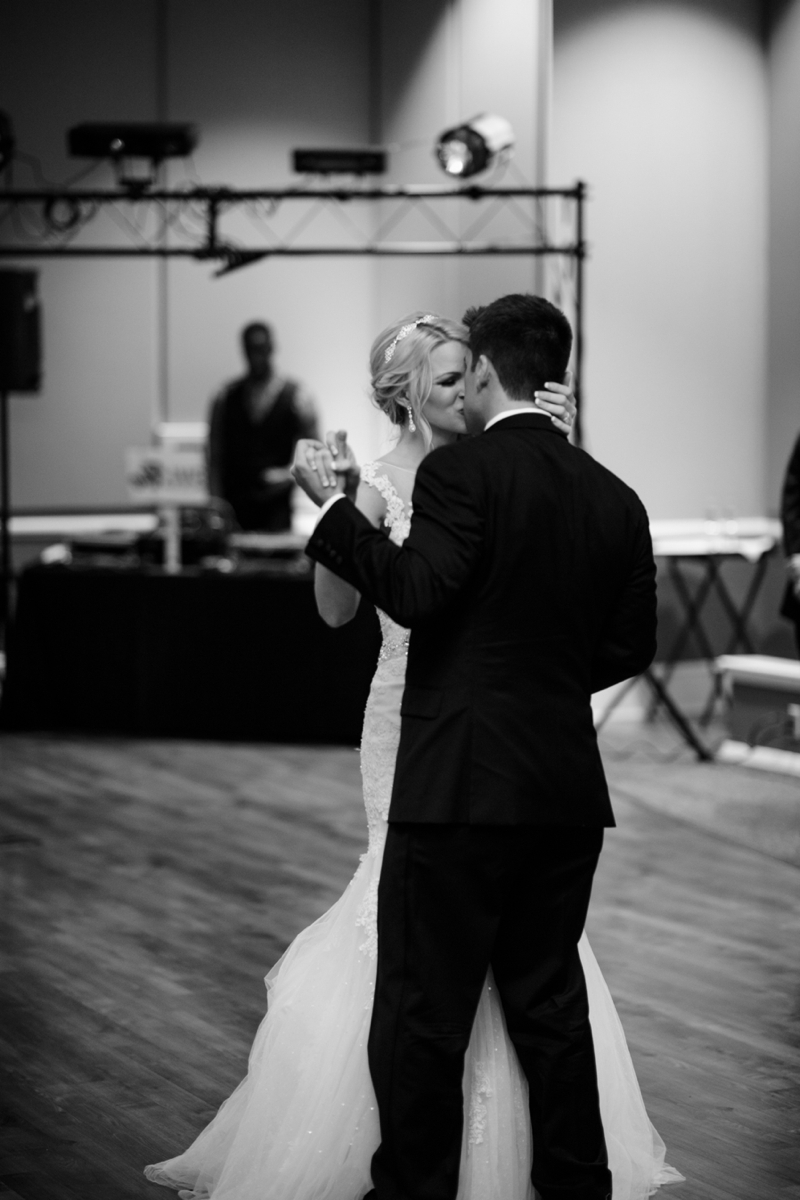 What is your best piece of advice for other brides?
My tip of advice would be: Don't listen to other people's opinions, unless you specifically ask for them. There is many aspects that can influence your decisions while planning, you don't need an extra 100 birds chirping in your ear. Also, find time to relax. Whether it's watching The Bachelorette or drinking a glass of wine, remember to treat yourself! You are the bride! 
Vendors who made it all happen…
Photographer:  Kristen Weaver Photography // Event Planner: An Affair to Remember // Caterer: Arthur's Catering // Floral Designer: In Bloom Florist // Hair Stylist: LeJeune Hair and Makeup Artistry // Equipment Rentals: Orlando Wedding and Party Rentals // Ceremony Location: Saint Peter's Catholic Church // Other Location: Wayne G Sanborn Activity Center