Abundant love is not easy to find, yet Athar and Rafael found it. Between the ways in which they look at each other, family and friends who declared that no distance was too far to travel to participate in the couple's timeless wedding day, and the heartfelt details the two made sure to include, today's wedding feels as though it's straight out of a lovely dream. Athar and Rafael declared their union at Green Gables Estate on a picture perfect fall day in Southern California. The gardens provided a romantic place for their ceremony and an unreal backdrop for portraits before the couple, wedding party, and guests retreated into a stunning tent complete with draping, chandeliers, and vintage floral arrangements. Everything about their wedding day, especially the flowers and the bride's style, will always make it shine brightly thanks to Mary Alice Hall's stunning captures. You will adore today's wedding – guaranteed!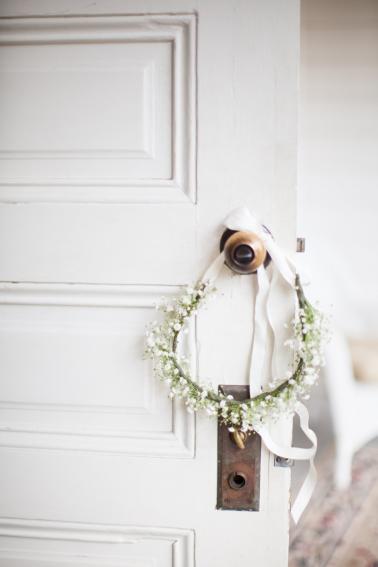 What (or who) helped you most in your planning process and/or on your wedding day?
My mom, my aunt, my sisters, my MOH and a few close friends were the most helpful throughout the planning process. They were my support system. Offering suggestions, input, and recommendations when needed. The day of our wedding day we were primarily with our wedding photographer who helpful keep us on track throughout the day. The Green Gables Wedding staff and our day of coordinator, Elham, were to thank for helping the day move and transition smoothly. I couldn't have asked for better people to surround myself with that day.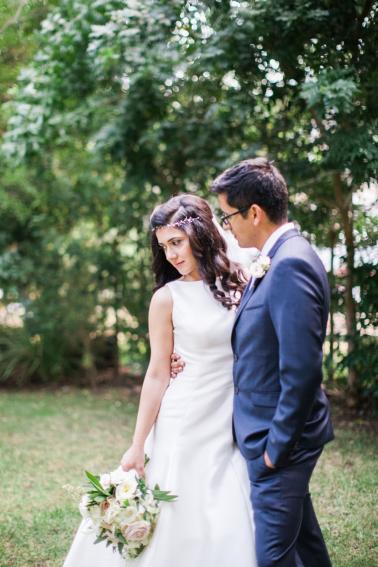 What was the most important thing to you when deciding who to work with for your wedding?
Genuine people. We wanted to find people we wanted to surround ourselves with on our wedding day and that's what helped dictate who we went with. The second most important was their portfolio of work. I wanted to work with vendors who shared a similar vision of what I imagined for our wedding. The moment I saw Mary Alice Hall's work, I prayed to God that she was available on our wedding day.
What was your inspiration for your wedding details and/or design?
Rafael and I are both really simple people so we wanted a simple wedding. Many of the design choices we made were based on things being "timeless".
What was your favorite thing about your wedding?
Worshiping the God that brought me the most perfect husband. Thanking him for the gift of family, friends, an incredible husband, and thanking him for even the wedding! We've never felt more loved in our lives than we did on our wedding day. It's amazing to think that God loves us more than the amount of love we felt on our wedding day. It was a glimpse of heaven.
What is your best piece of advice for other brides?
Start planning early, keep a schedule, and give yourself deadlines of when you would like to get things done. On the day of the wedding, give your undivided attention to everything that's happening around you and don't worry about a thing because the best day of your life will fly by and you don't want to miss it!
I just love the classic, timeless design of Athar and Rafael's wedding, don't you?
Vendors who made it all happen…
The following two tabs change content below.
My name is Carly, and I live for love whether it's the love I witness between my family members and friends or the love I have for places and weddings. For these reasons and more, I write about the wedding industry, and I'm an event planner, designer, and floral stylist who will forever be in love with flowers, pink, and bows.