Today's elegant beach wedding is brought to you by Megan, Johnnie, an incredible team of vendors, and the beautiful beaches of Destin, Florida. Early in their planning process, Megan and Johnnie realized they wanted to host a destination wedding at the beach rather than one in their home state of Louisiana. With guidance from Tammy of The Eventful Planner, they filled their wedding day with blush pinks, vintage details, and unreal vistas from their V List Member venue, Palazzo Del Sol.
Though we can get lost in the beauty of their day for hours, it's the strength and love they showed in their journey that radiates even more. Johnnie was diagnosed with brain cancer while the couple was planning their wedding. Rather than calling off their celebration, they surrounded themselves with so much love while they exchanged vows and savored time with their guests.  Megan and Johnnie, you are the epitome of couples who plan not only a wedding but a marriage too. We're so grateful we're able to share all of the images captured by V List photographer Dear Wesleyann today!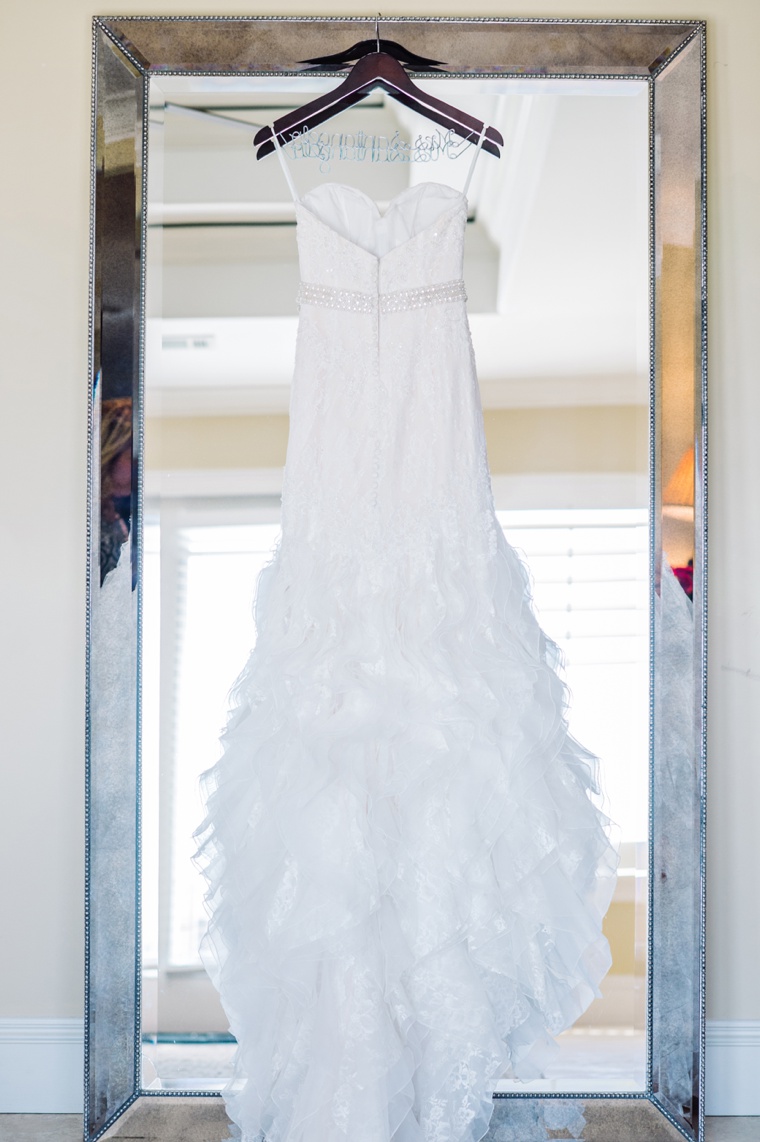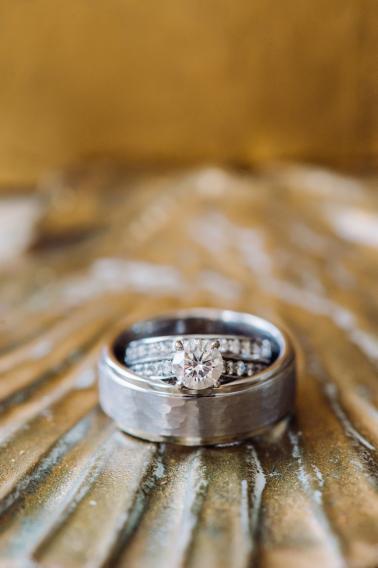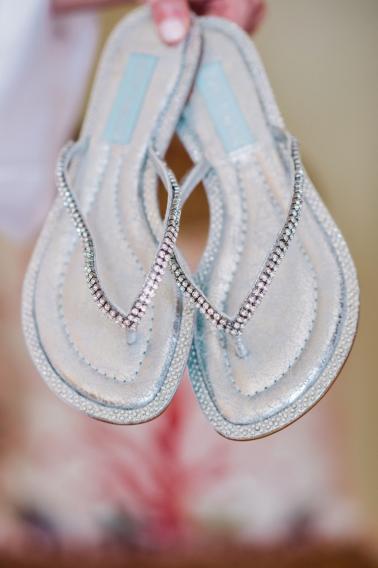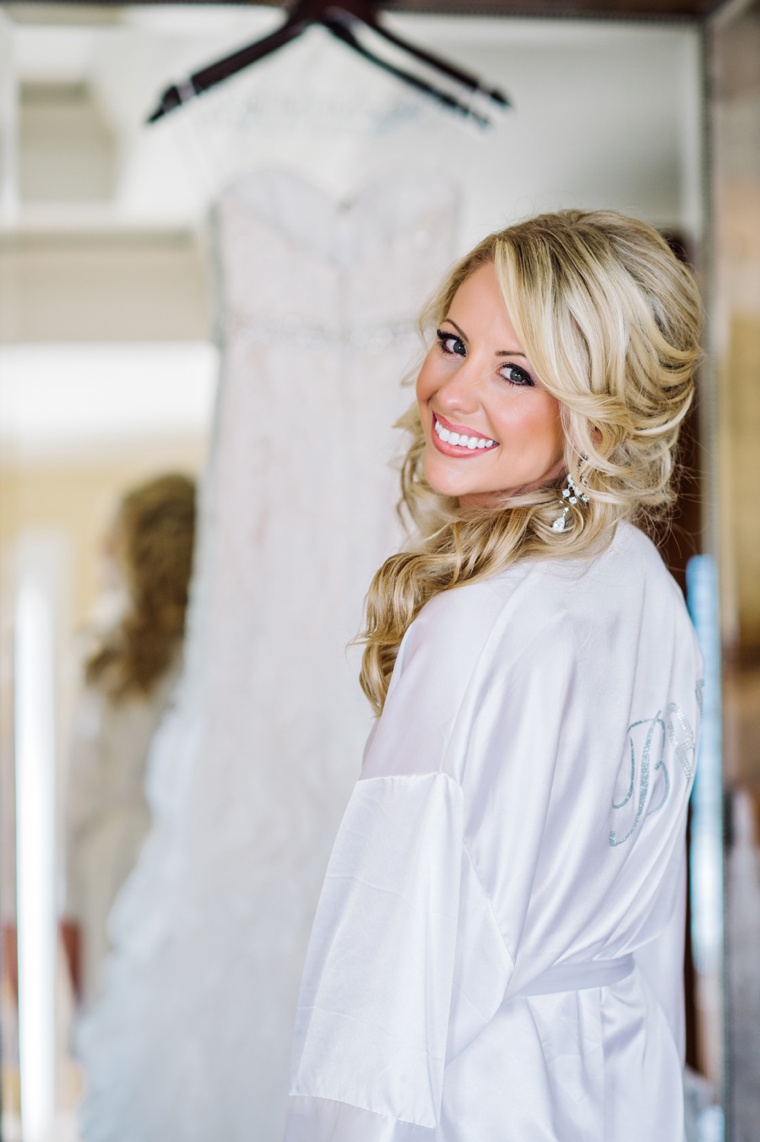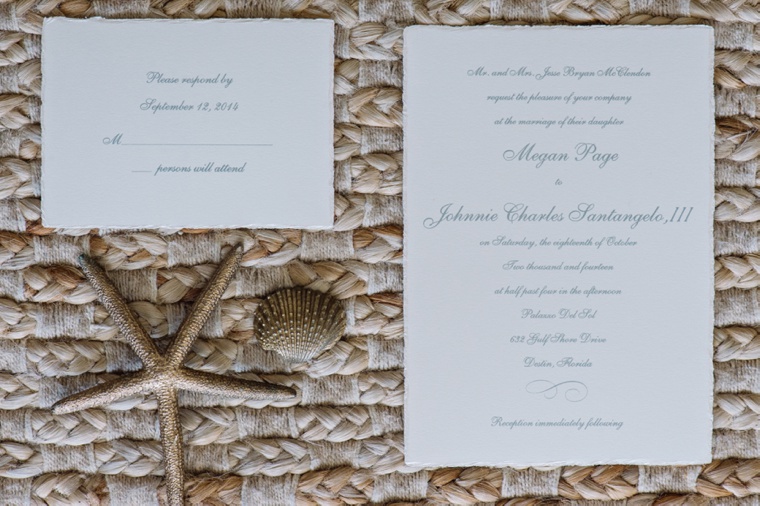 What or who helped you most in your planning process and/or your wedding day?
My husband and I decided we wanted to get married out of state. We live in Louisiana and decided on a beach wedding in Destin, Florida. Once we decided where we wanted to get married, the next step was finding a wedding planner. My mom, my aunt, and I met with different wedding planners. I found my perfect wedding planner when we met with Tammy D'Agostino, The Eventful Planner. She is absolutely amazing. When we met with her, we discussed budget and my vision of what I wanted my wedding to be. She exceeded all of my expectations and made my vision a reality. My mom and my aunt were there with me every step of the way to support me and help in decision making. This support was vital. There are so many decisions to be made when planning a wedding and it can becoming very overwhelming if you don't have people you can trust helping you. I was very blessed to have my mom, my aunt, and Tammy in making my dream wedding a reality.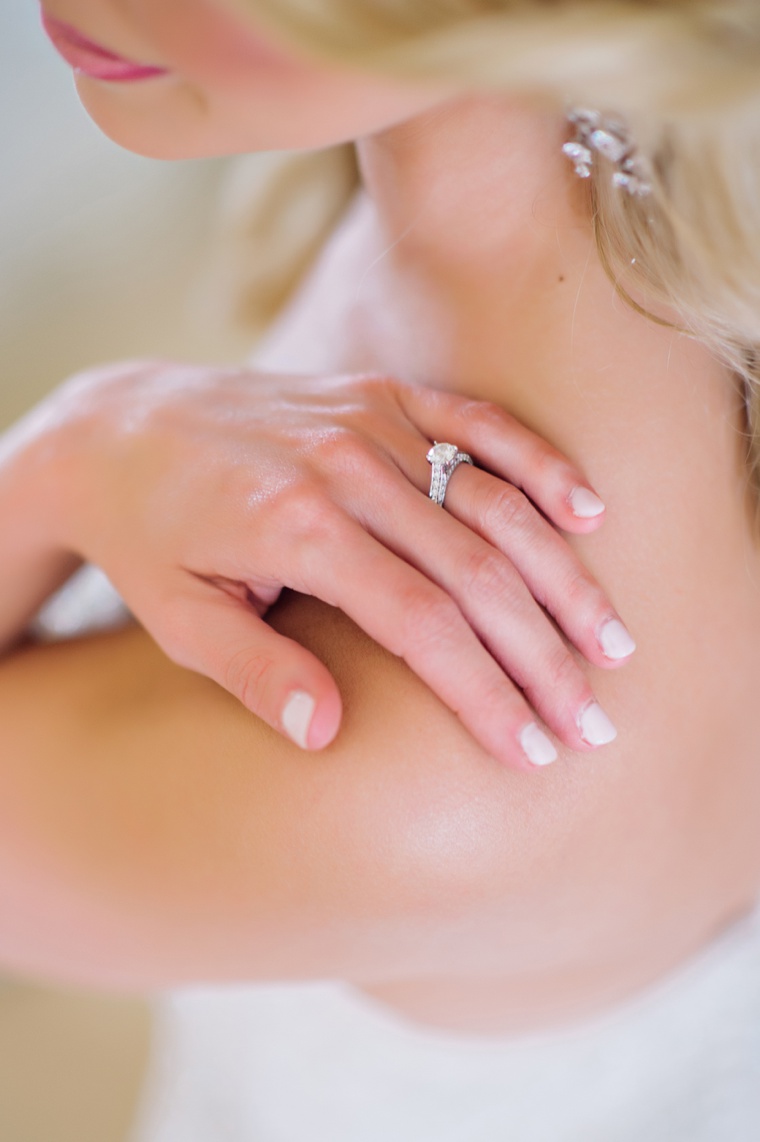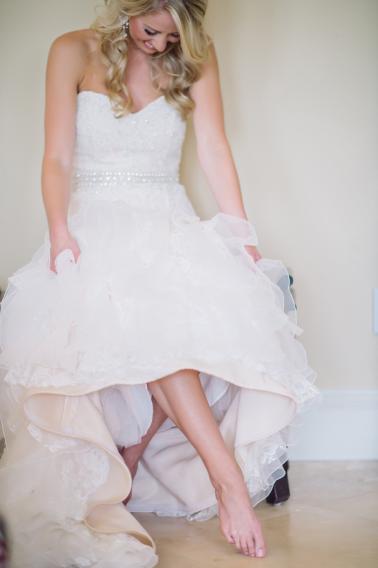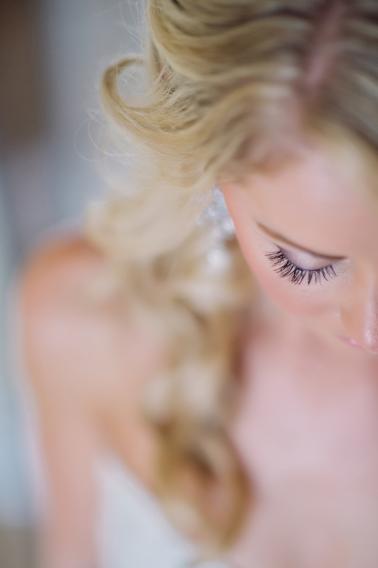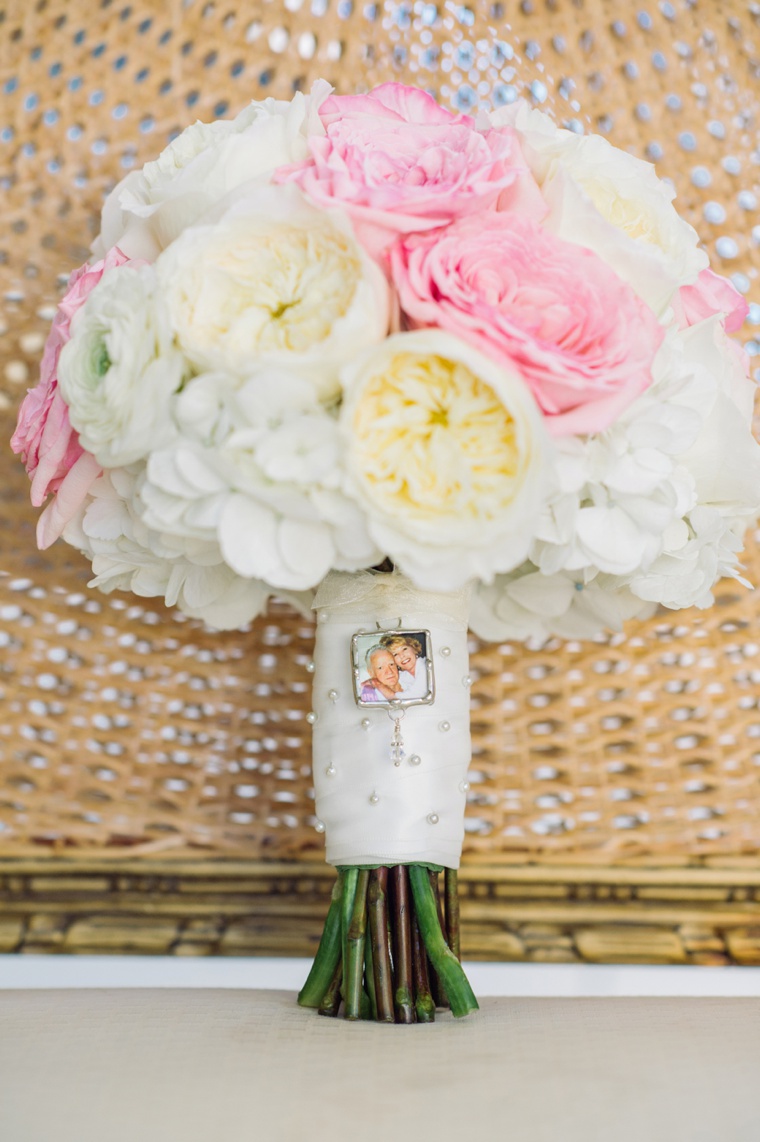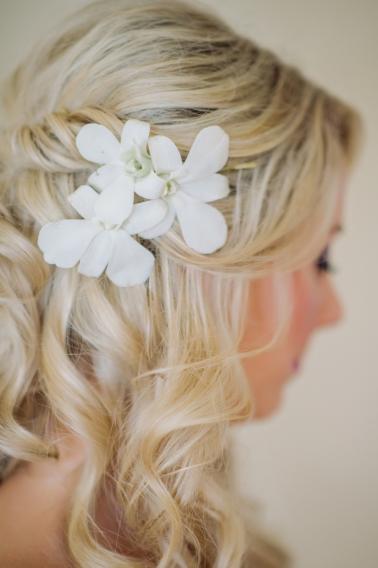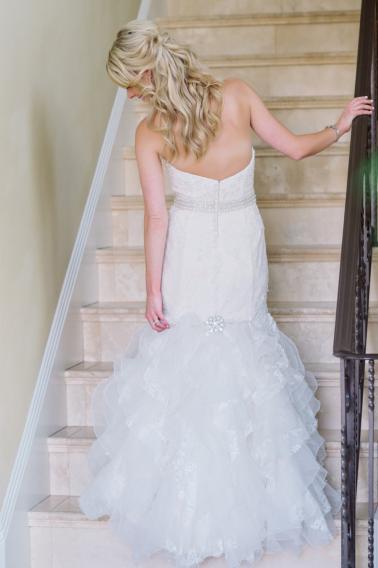 What was the most important thing to you when deciding who to work with for your wedding?
It was important to me to have people who listened to my ideas and vision of what I wanted for my wedding. Tammy arranged appointments with vendors such as photographers, florists, and the bakery. After meeting with the vendors, I was able to see whose personality I felt would work best with mine and was able to pick out the perfect team for my wedding day.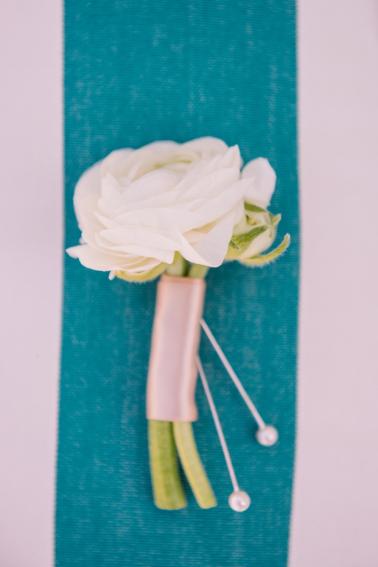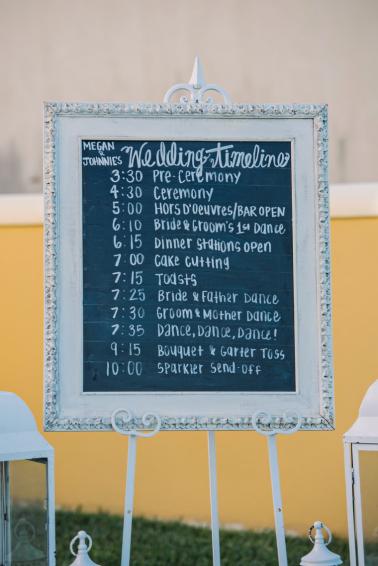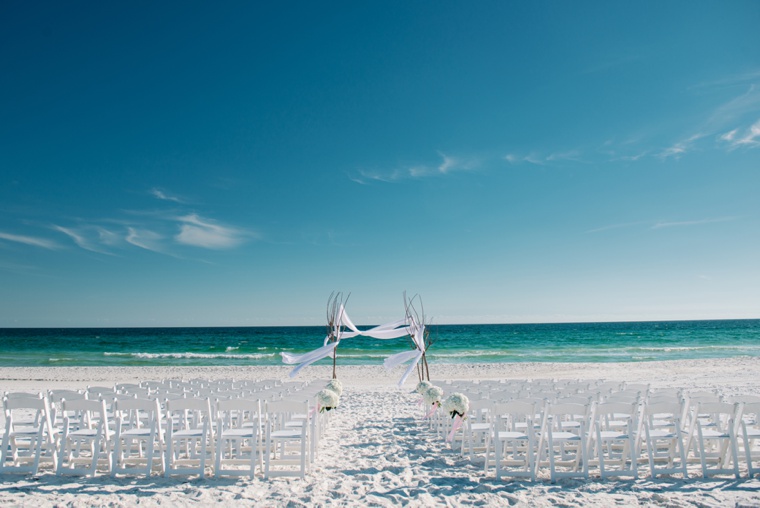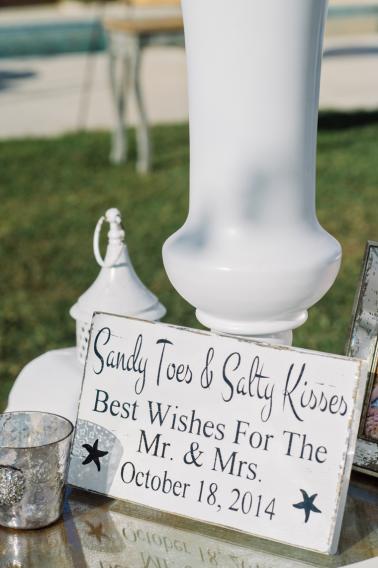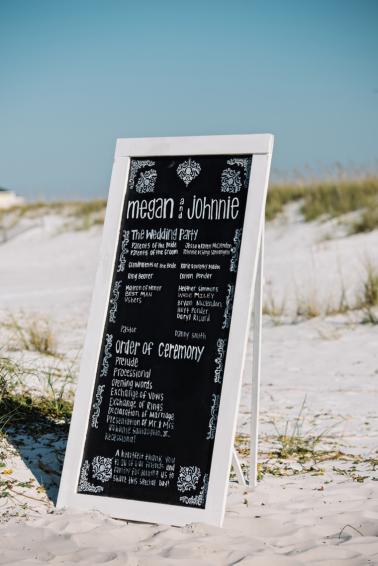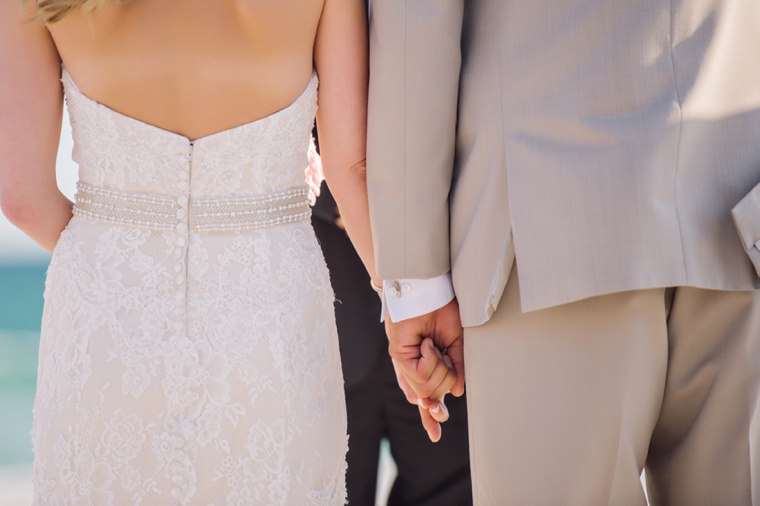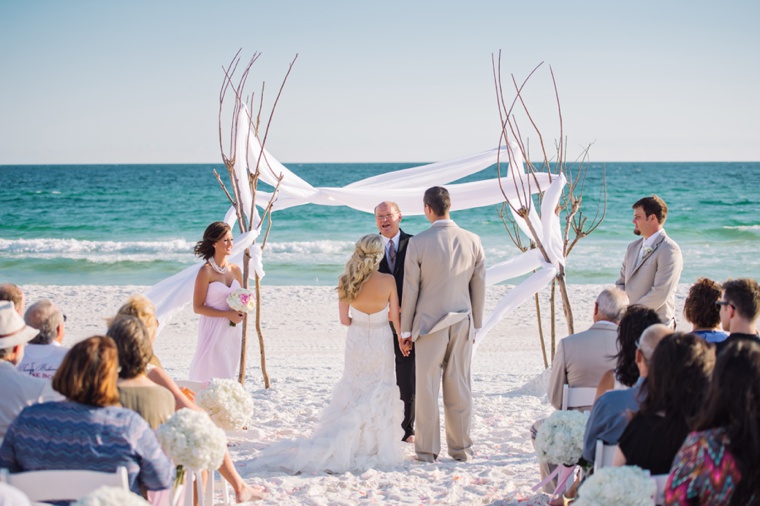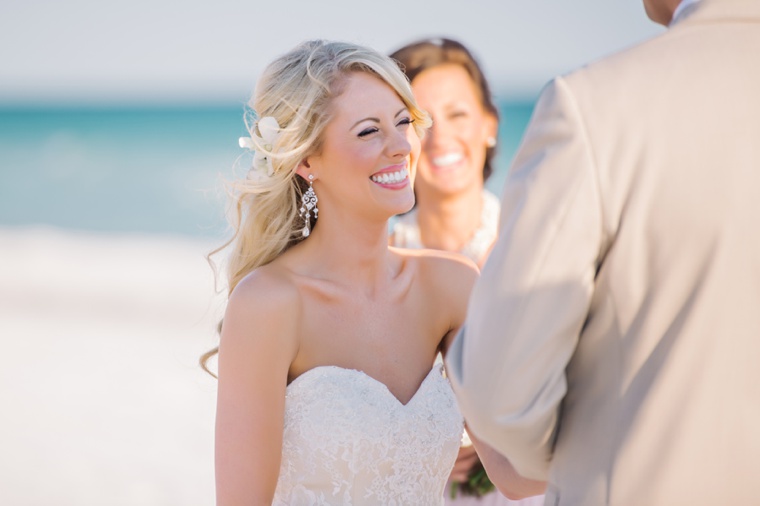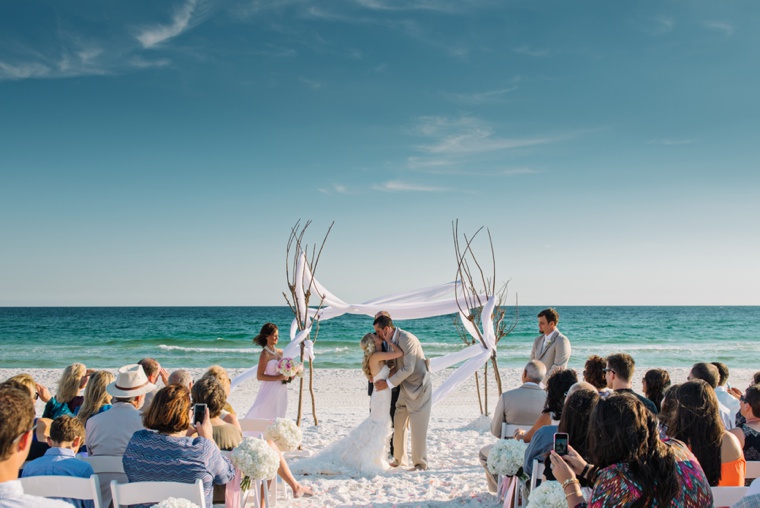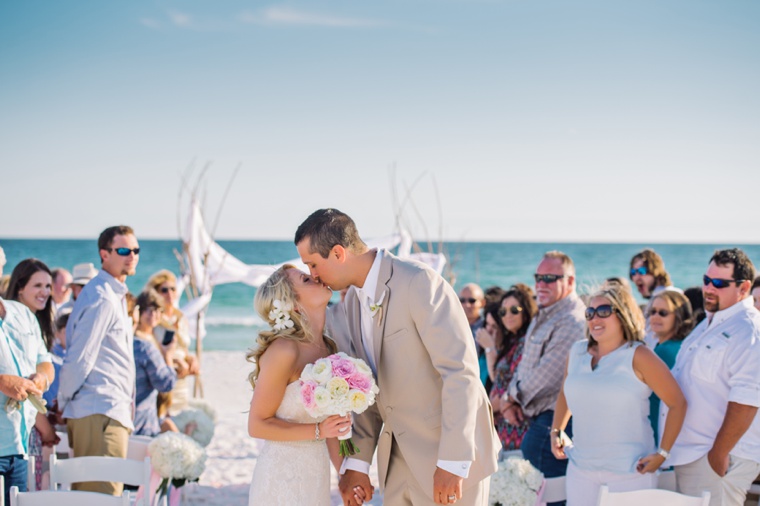 What was your inspiration for your wedding details and/or design?
I got inspiration for my wedding details by looking in bridal magazines, Gulf Coast Bride since it featured lots of beach weddings, and Pinterest. I'd tear out magazine pages of details I liked and pinned away like crazy on Pinterest. I was able to show these to my wedding planner and florist/event designer who perfected the details for my wedding day.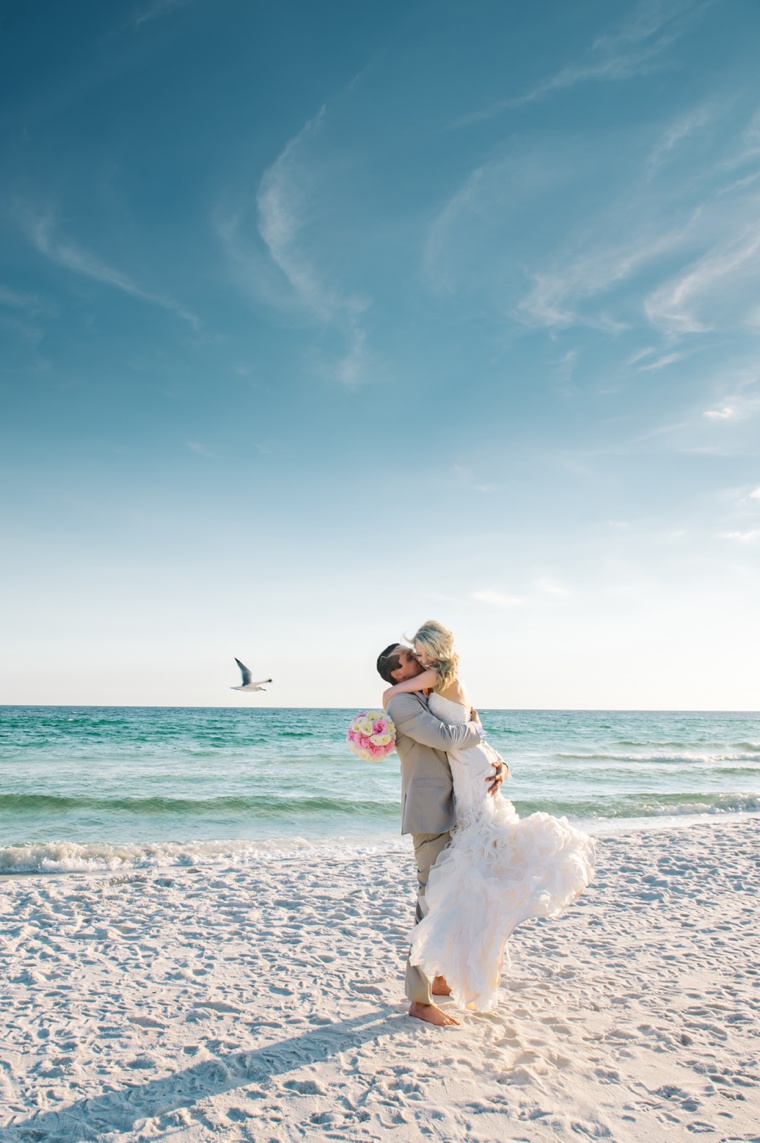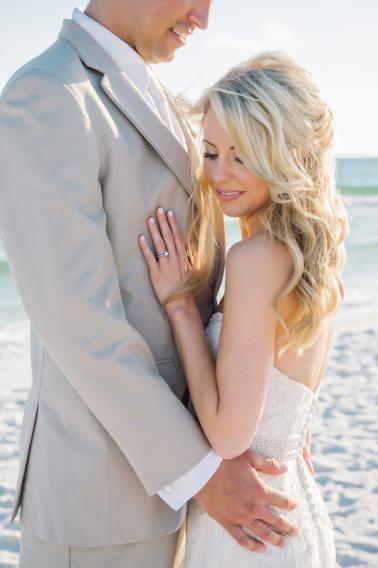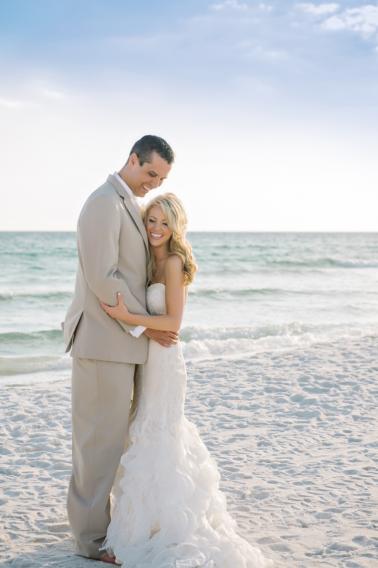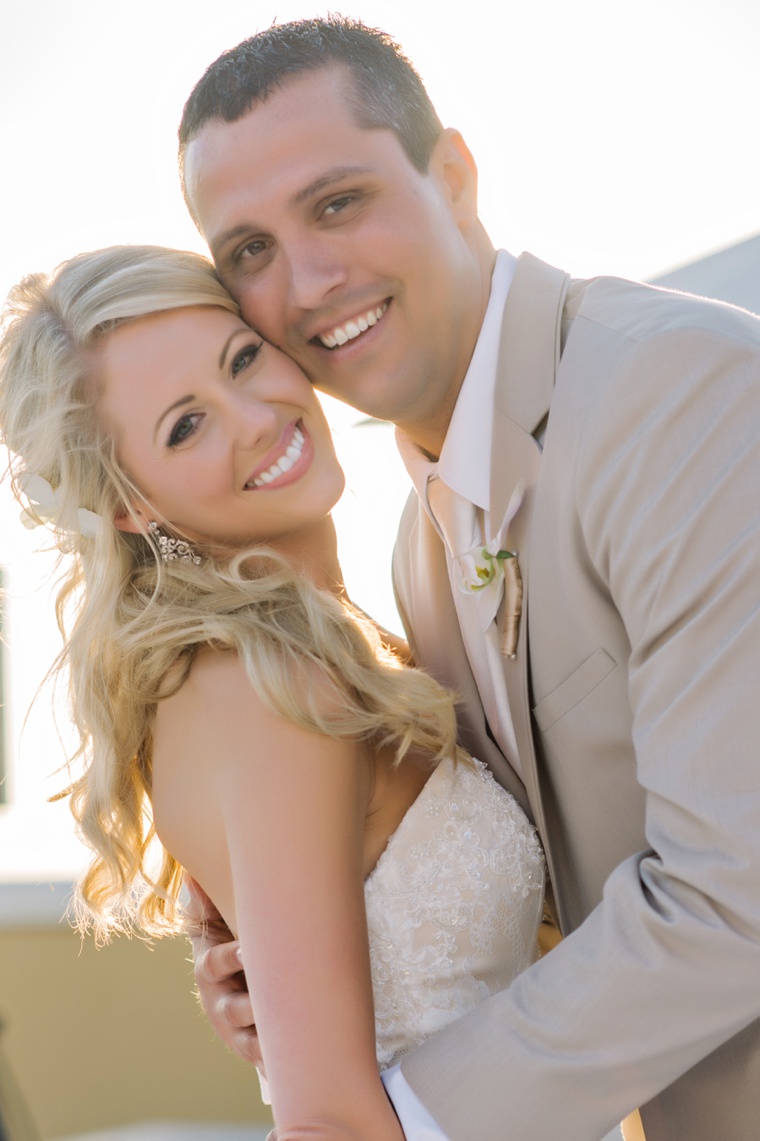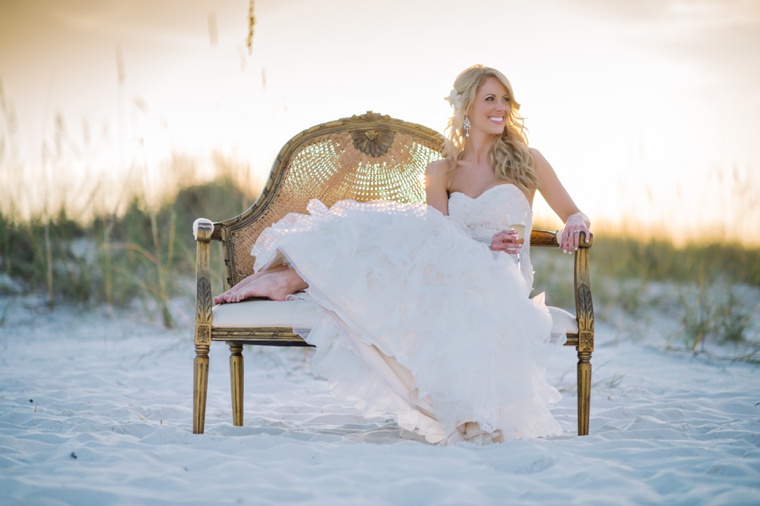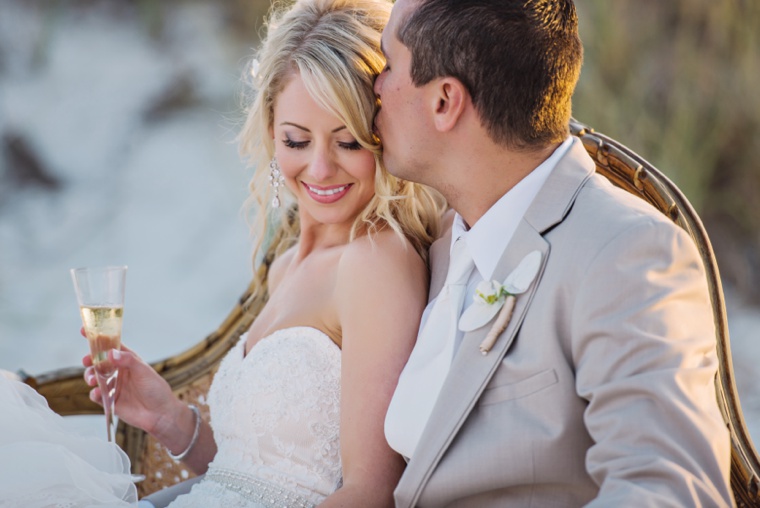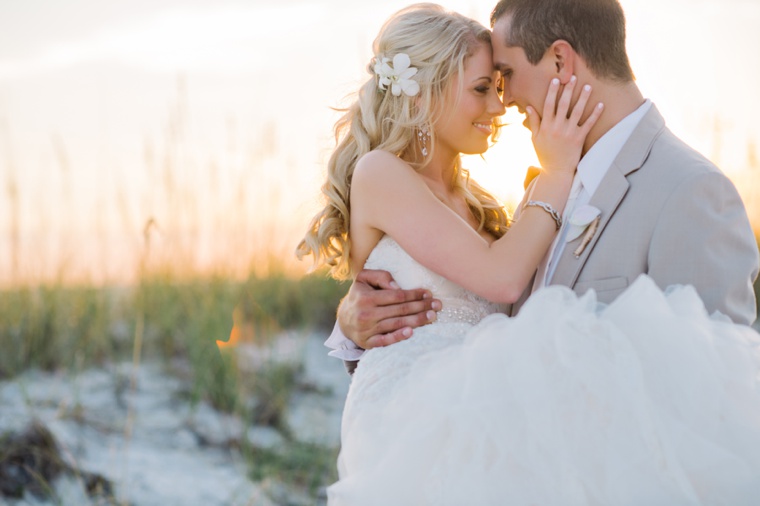 What was your favorite thing about your wedding?
Everything!!! It was truly the happiest day of my life! I got to marry my best friend and the most amazing man I've ever known at the beach (my favorite place) in front of our family and closest friends! It was the perfect day!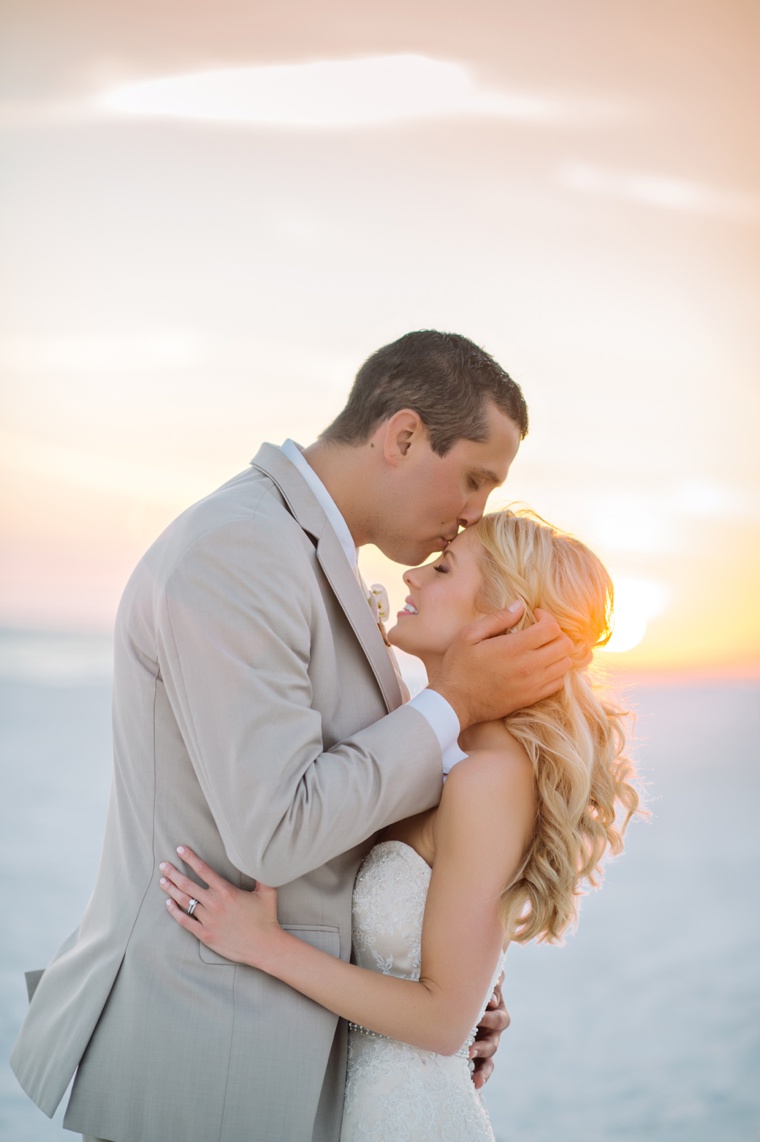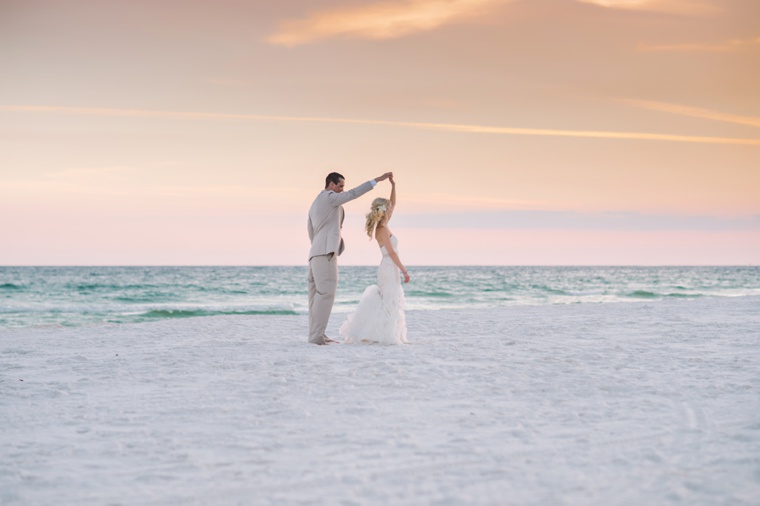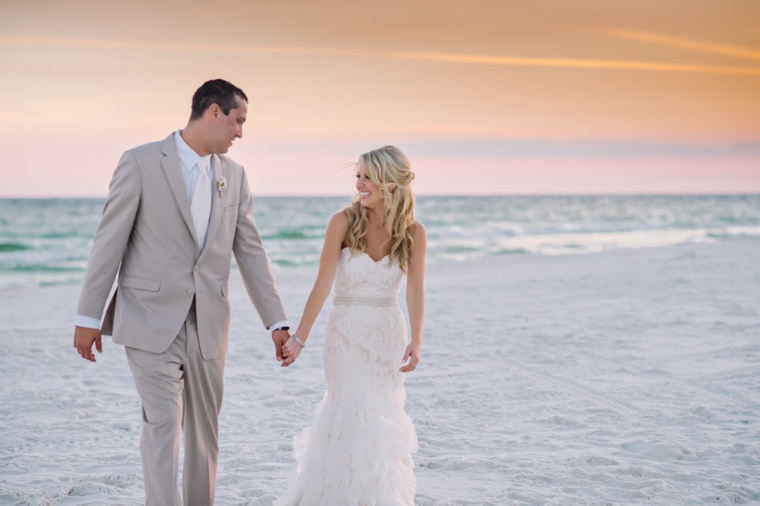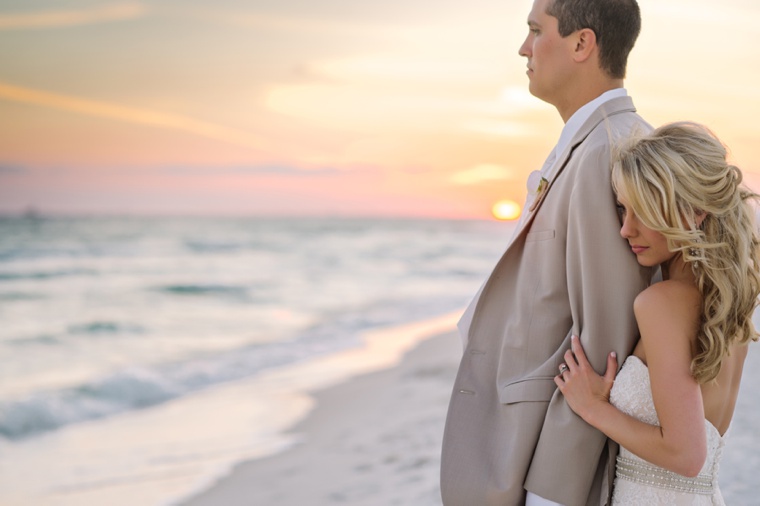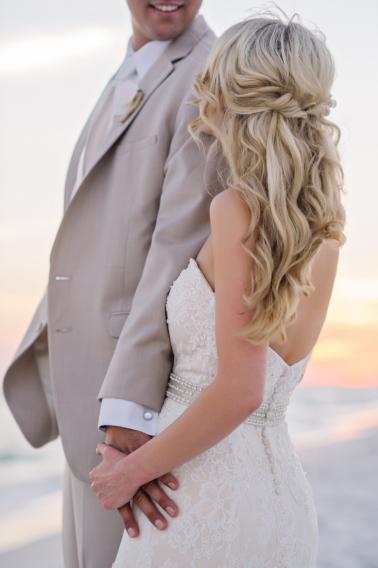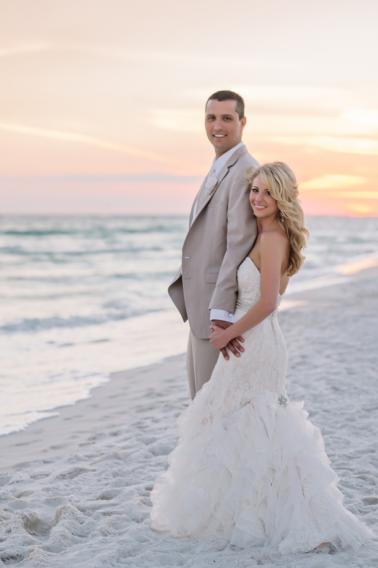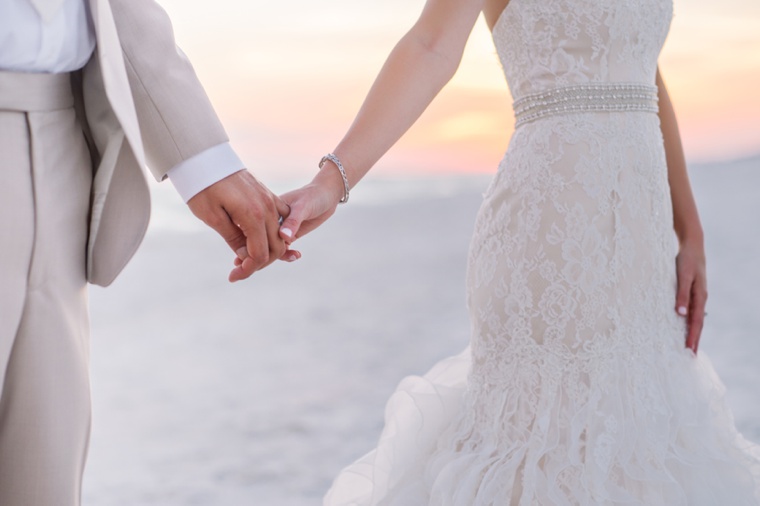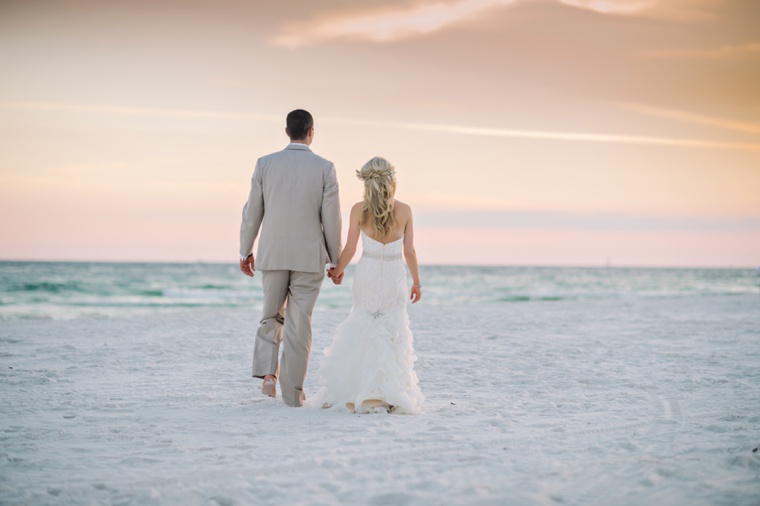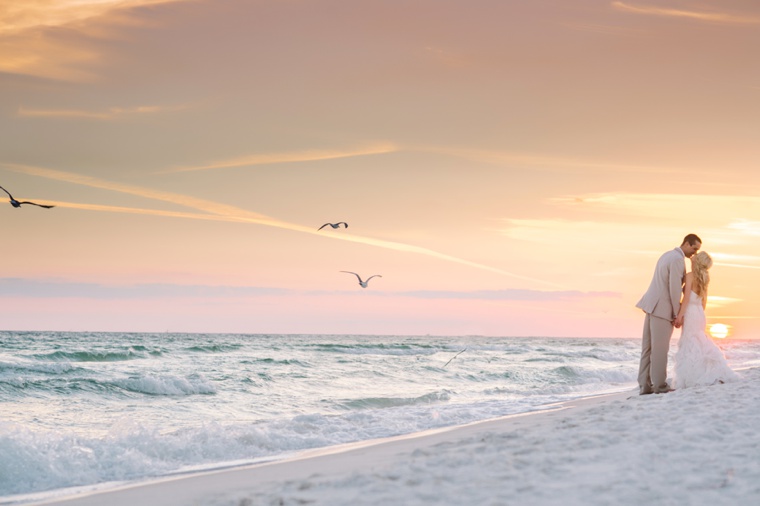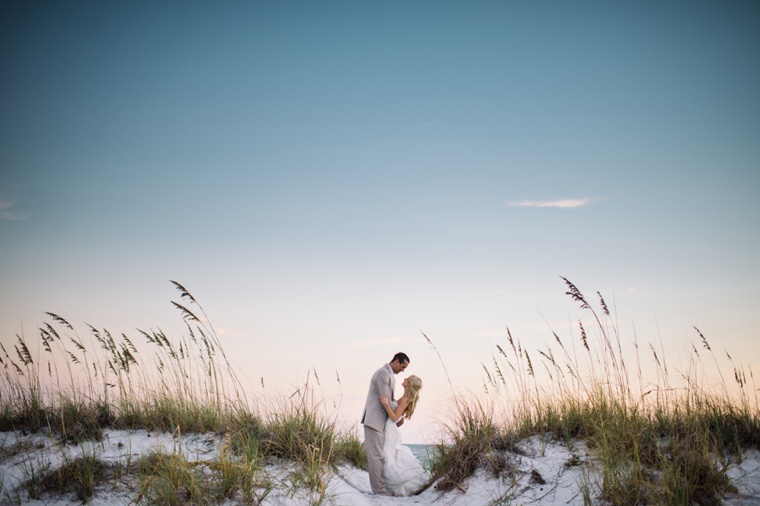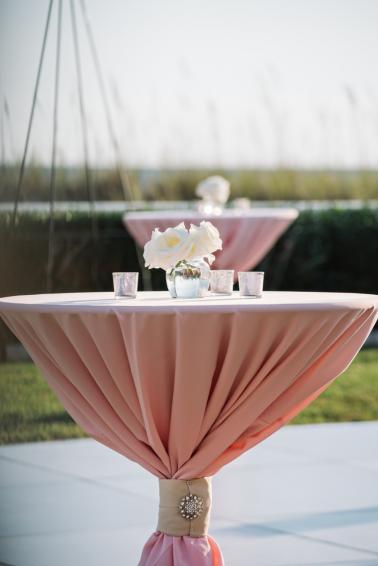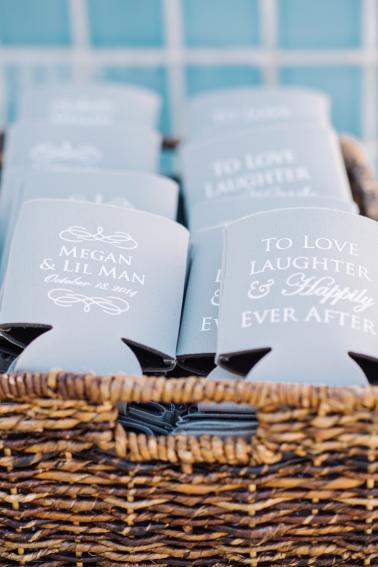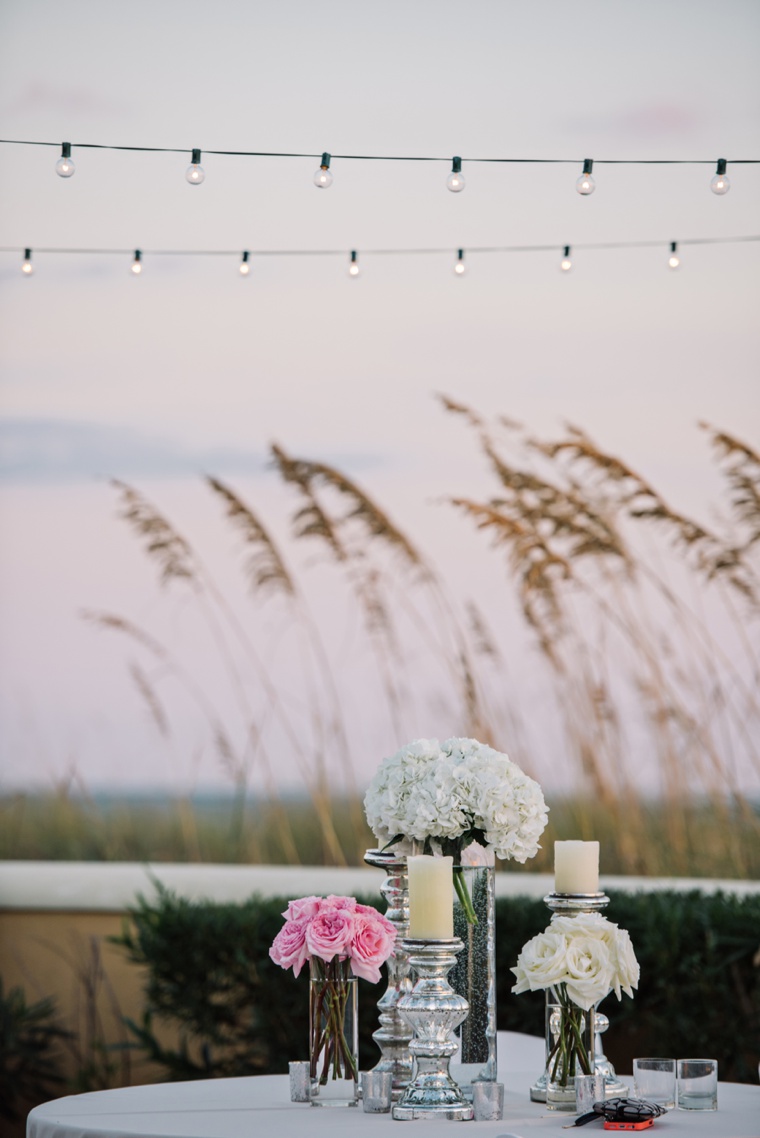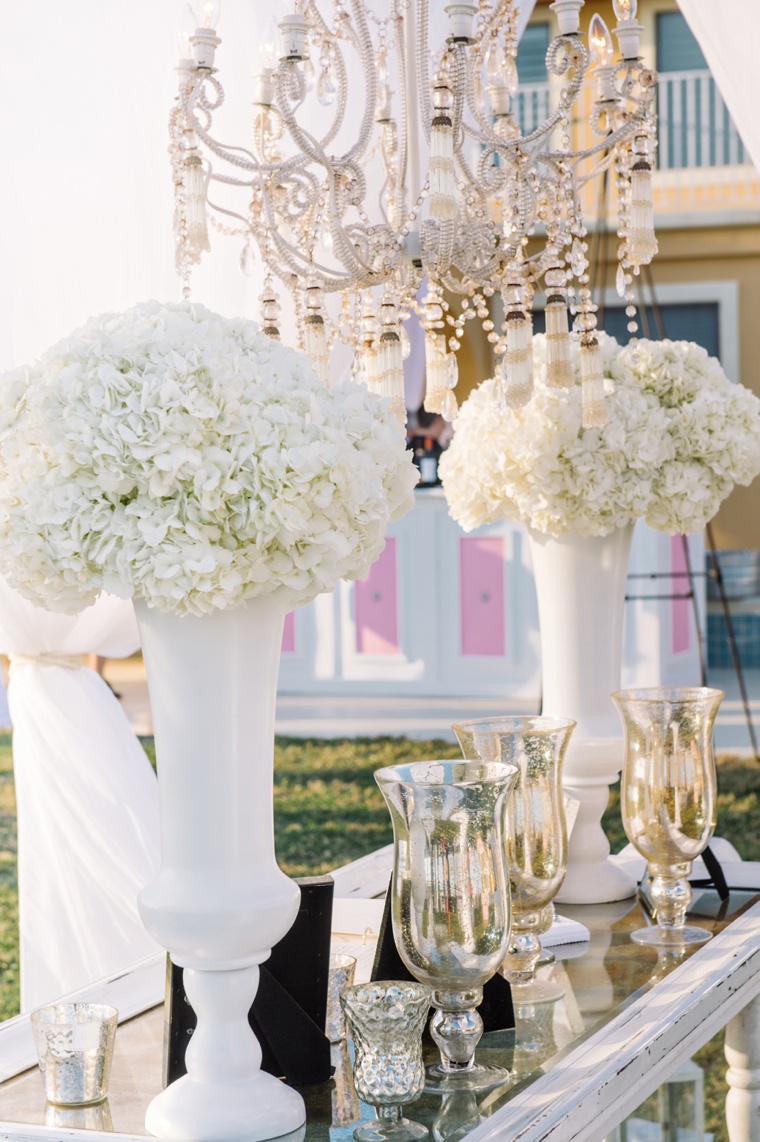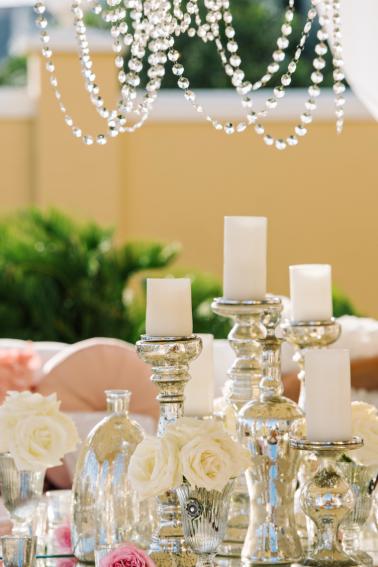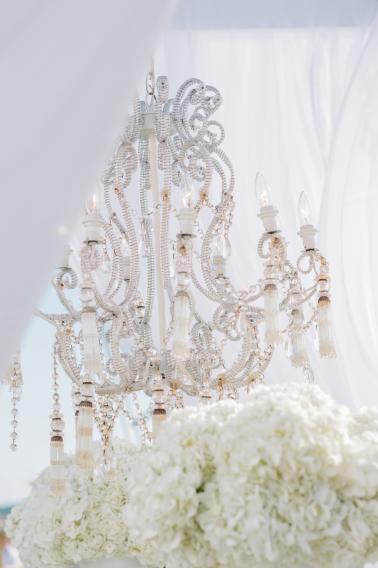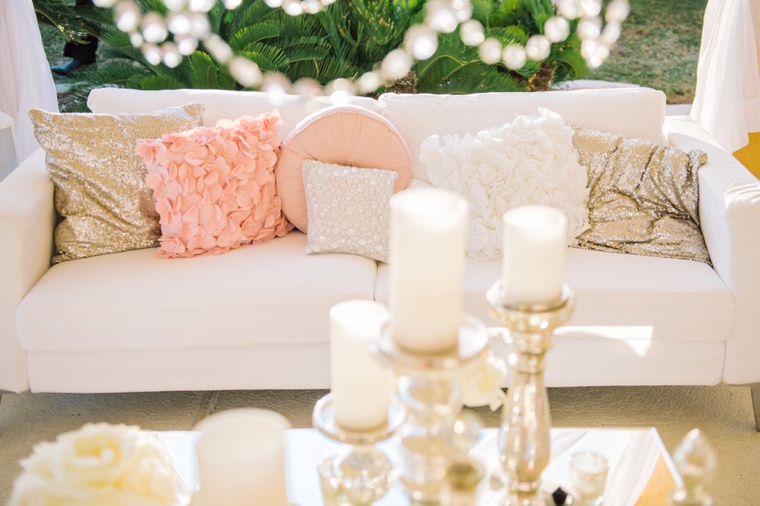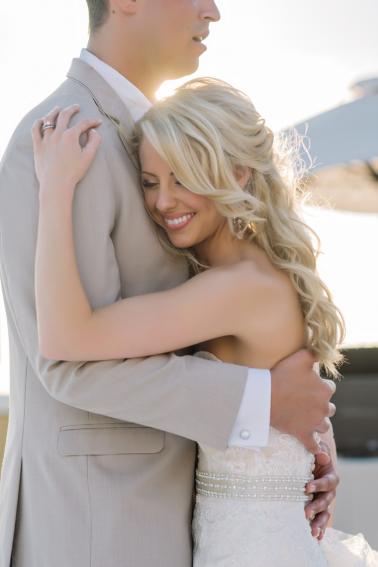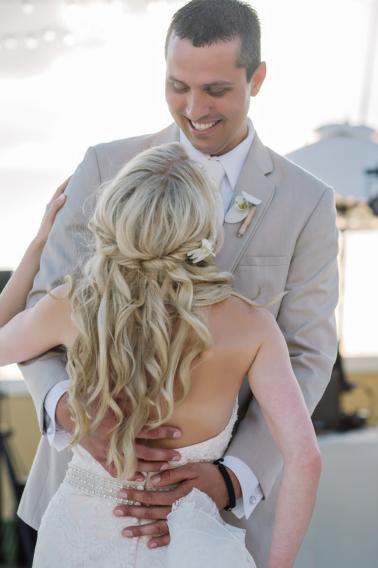 What is your best piece of advice for other brides?
Enjoy every moment of the planning, it's very stressful sometimes but it goes by so fast. The most important thing is the big picture. At the end of all the planning, you get to marry the person you love most in the world and you both get to start this new exciting chapter of your life together!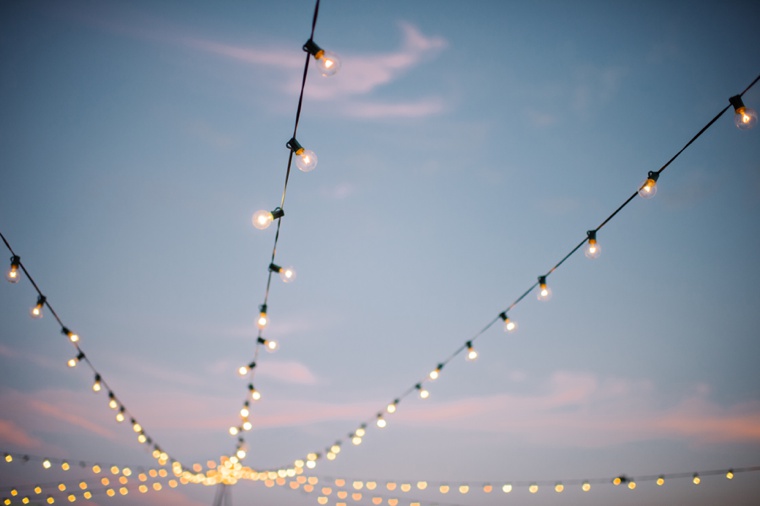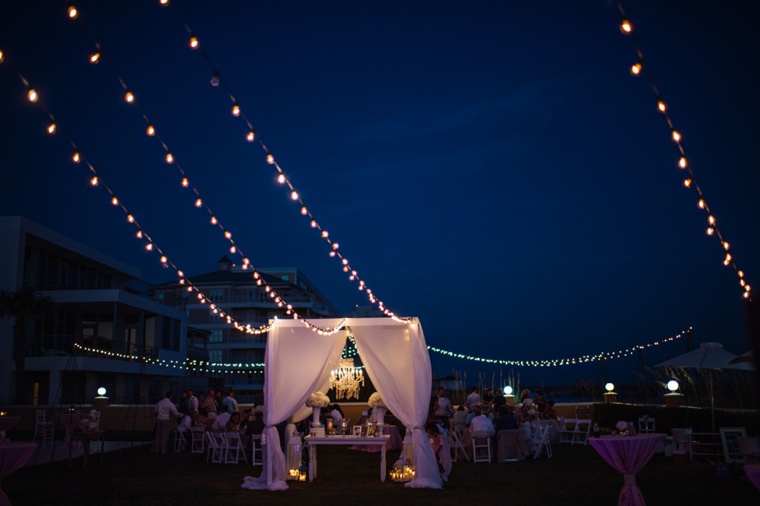 We just love Megan and Johnnie's story so much. They focused on celebrating their love, their life together, and their loved ones, and everything was still absolutely gorgeous. It's an honor to share their special day with you all!
Vendors who made it all happen…
The following two tabs change content below.
My name is Carly, and I live for love whether it's the love I witness between my family members and friends or the love I have for places and weddings. For these reasons and more, I write about the wedding industry, and I'm an event planner, designer, and floral stylist who will forever be in love with flowers, pink, and bows.