Katie and Dusty's beautiful farm wedding was centered so strongly on the love they have for each other and their families. The pair recited their vows and danced the night away at the bride's family farm in Canada. Katie had dreamed of being married in the stone barn – her family's original home – where she walked down the aisle to Dusty during their ceremony ever since she was little. With some convincing, her parents agreed and happily chipped in to make Katie's dream a reality. And it was beautiful and effortlessly relaxed!
Aside from their ceremony site, K+D focused on incorporating color and lots of it! Katie's bouquet was gorgeously rustic and organic with it's bright blooms and just-picked-from-the-garden feel. I'm also obsessed with Katie's Hailey Paige gown! As a professional wakeboarder, Dusty and his groomsmen sported shirts designed by Billabong. Color continued to be the couple's main point of inspiration for their reception. With help from event planner and floral designer Lauren of Stone House Creative., K+D incorporated more bright shades, plus beautiful blooms, rustic wood accents, antiques, and metallics to bring their fun Heritage Arts Centre reception to life.
From the stationery designed by Minted (you know how much we love them!) to the beautiful photos captured by Jeremy Hiebert Photography, today's wedding is one you don't want to miss. Plus, Katie is sharing her top three must-haves from her wedding below. Keep reading, y'all!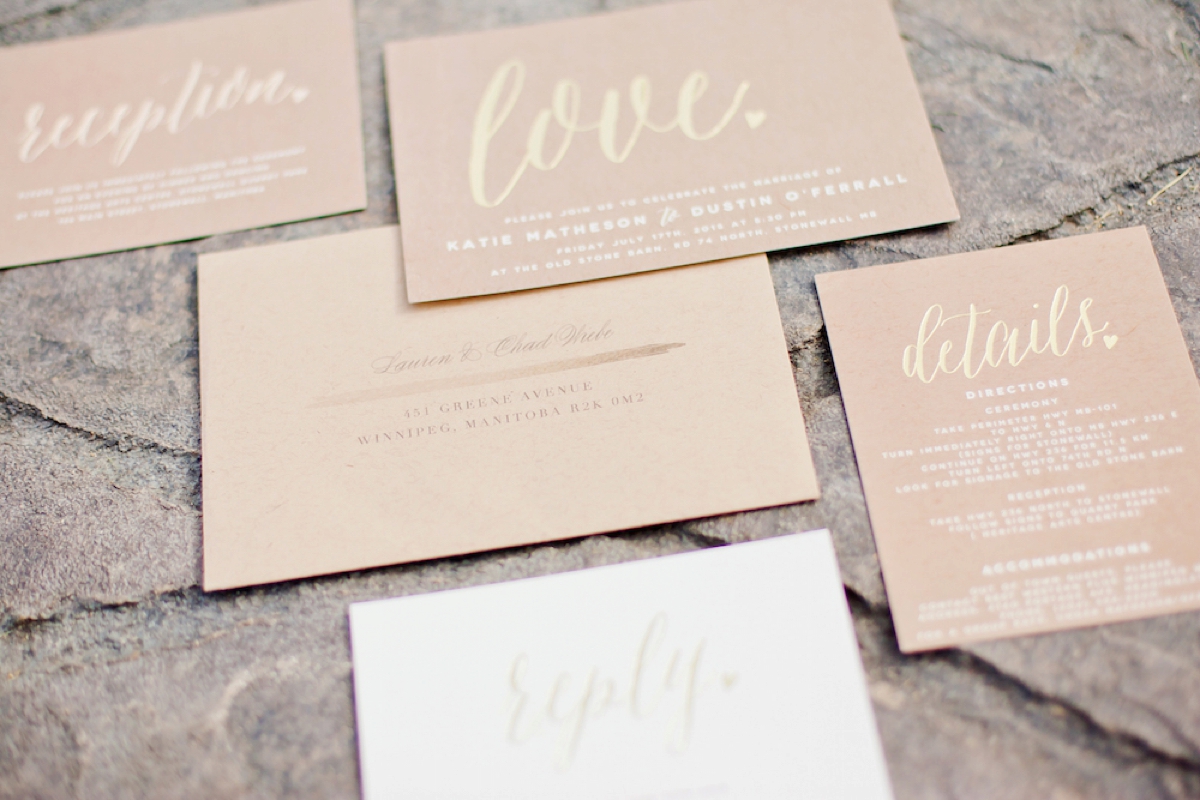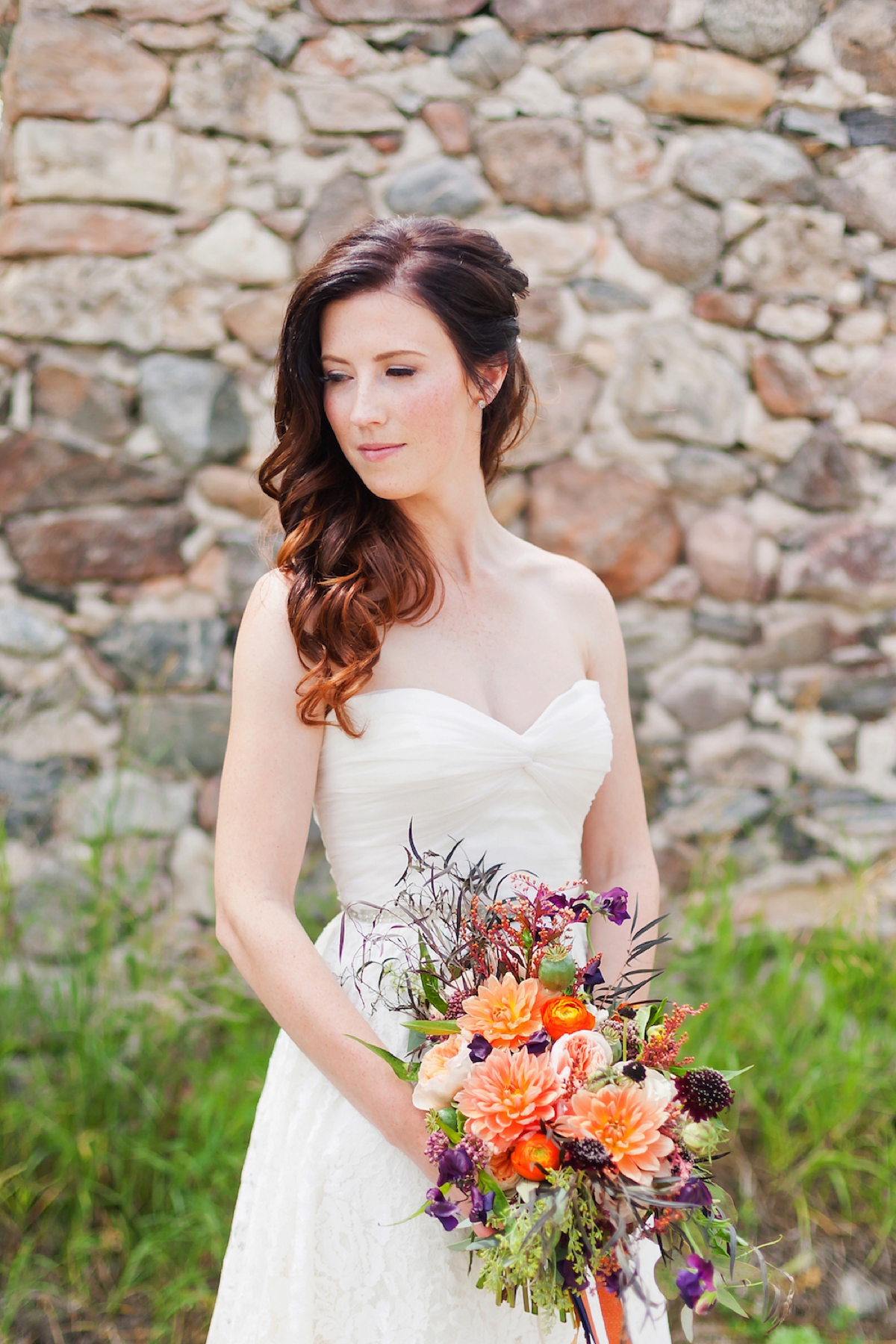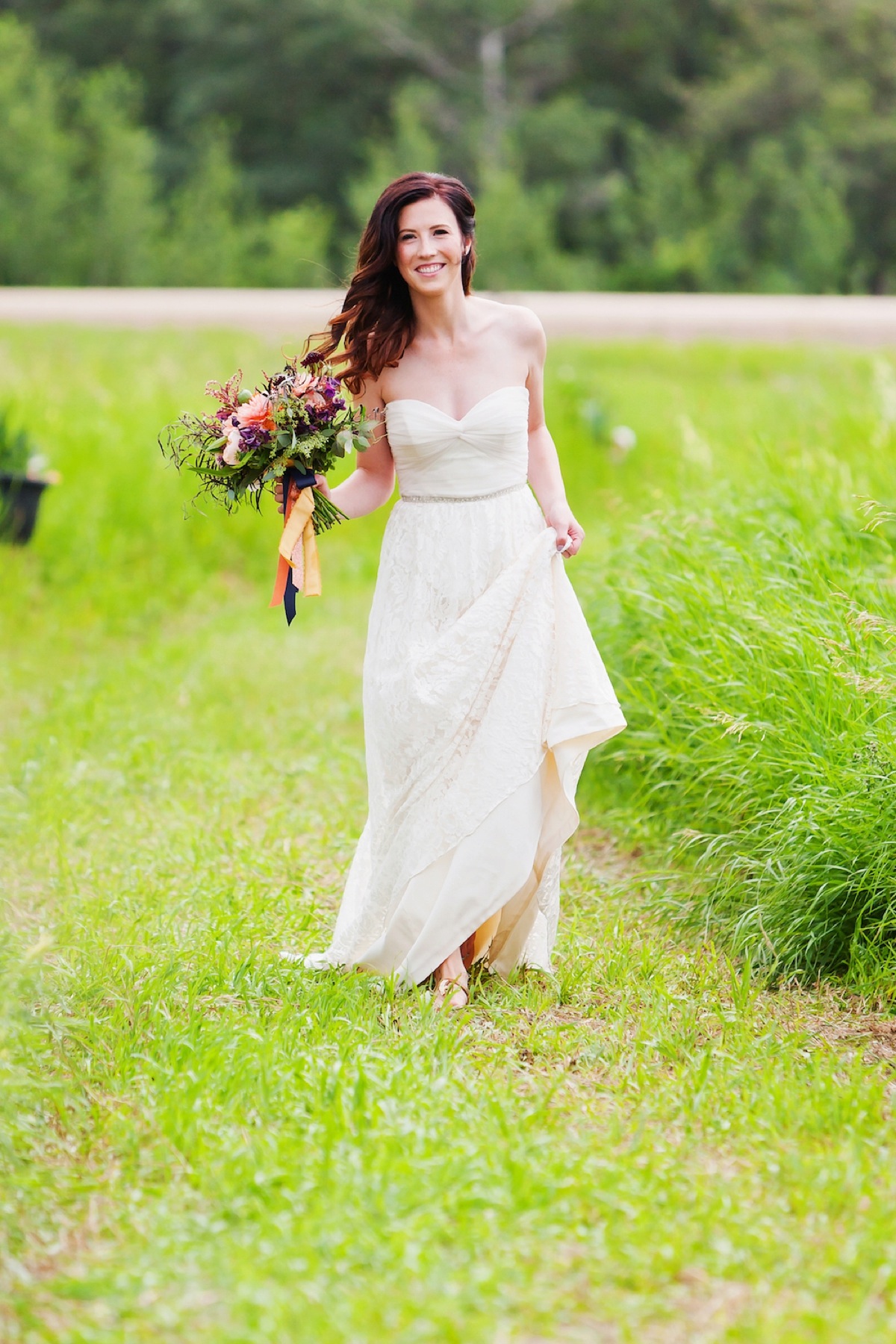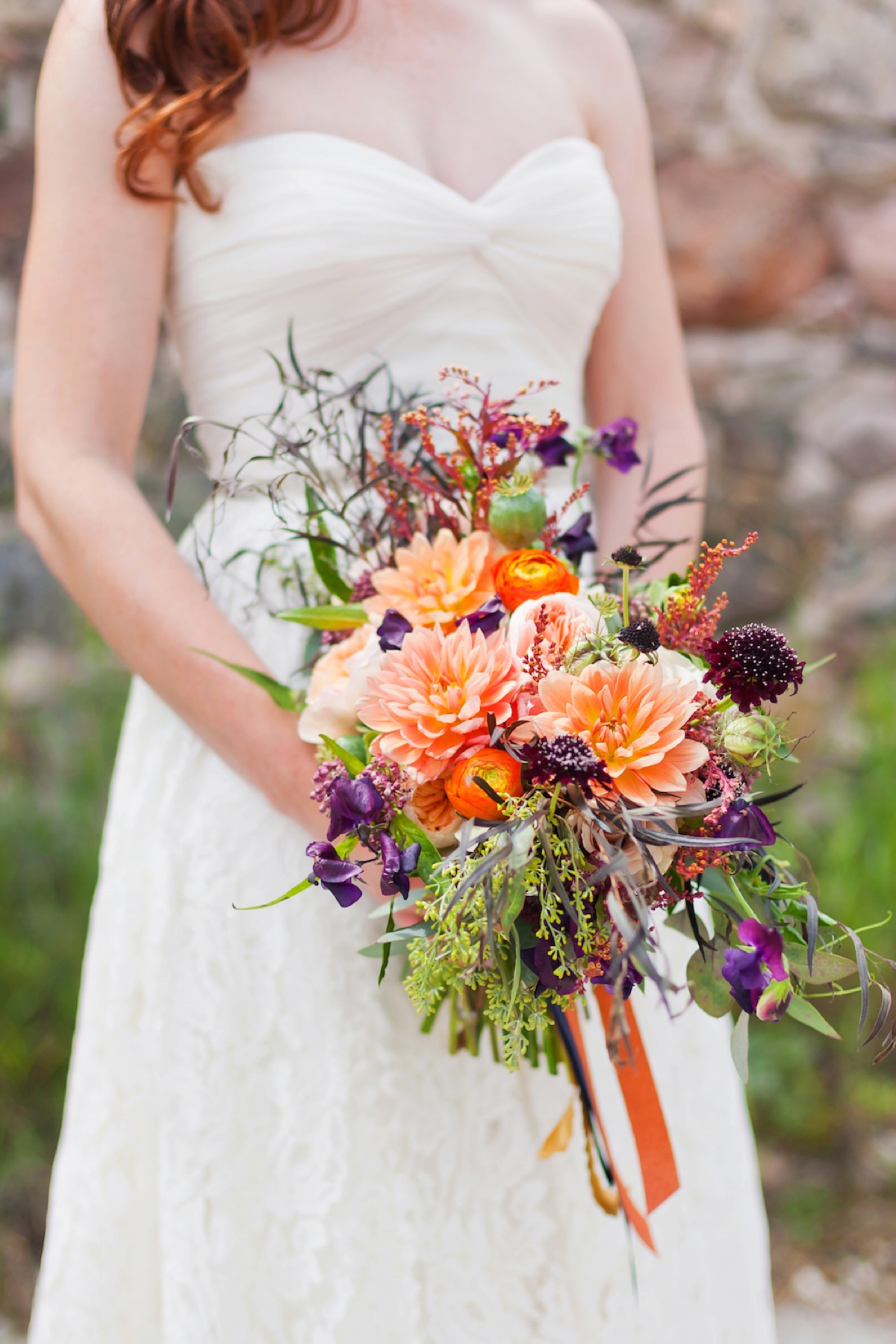 What (or who) helped you most in your planning process and/or on your wedding day?
My wedding planner, cousin and life long friend Lauren Wiebe ( of Stone House Creatives) helped me the most with planning, and the day of the wedding. I was planning a wedding from out of province, and had very little time as i was in the middle of building and opening a new salon. Lauren handled my crazy schedule, and lack of being present with ease, and kept me on track every step of the way.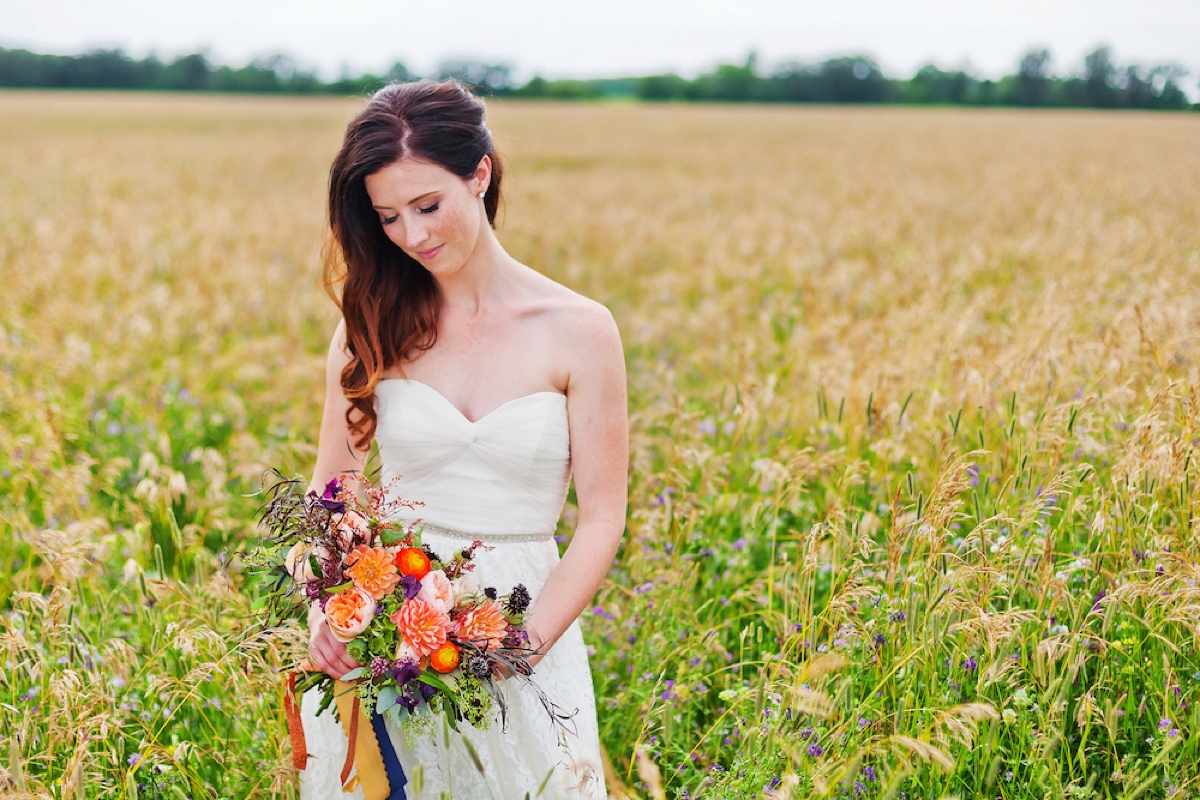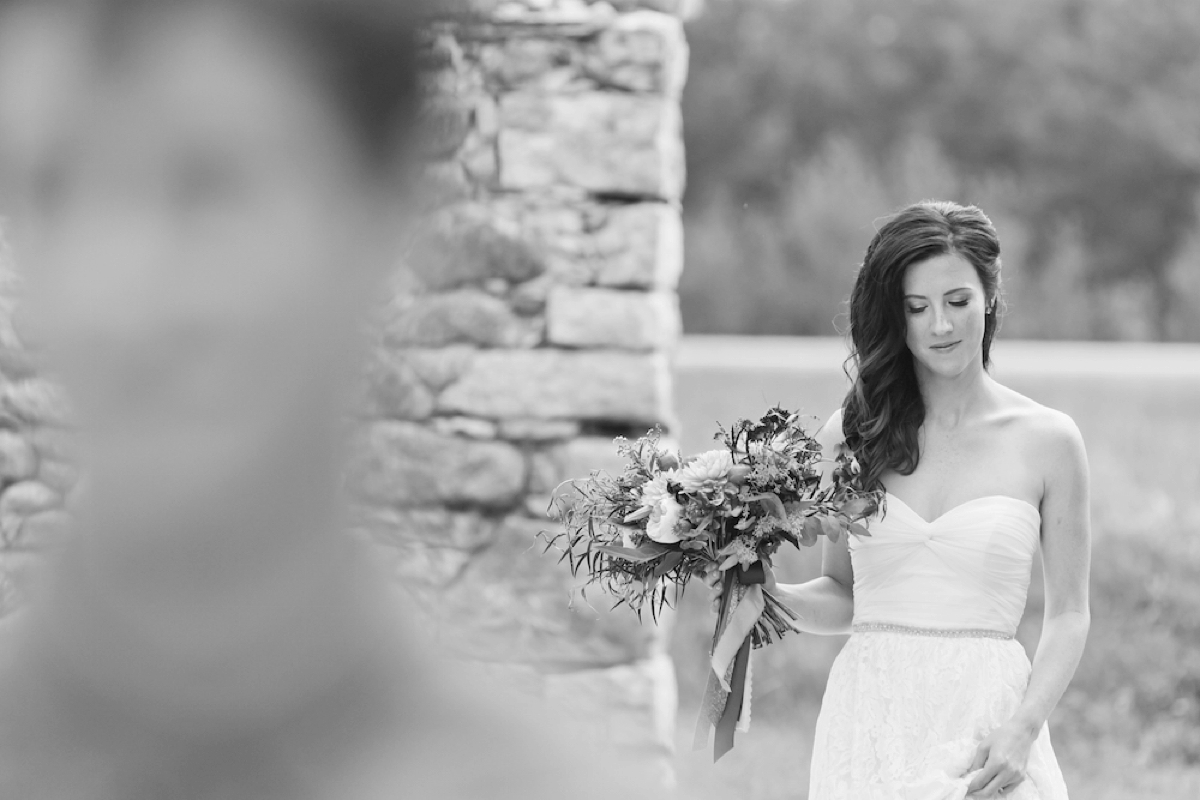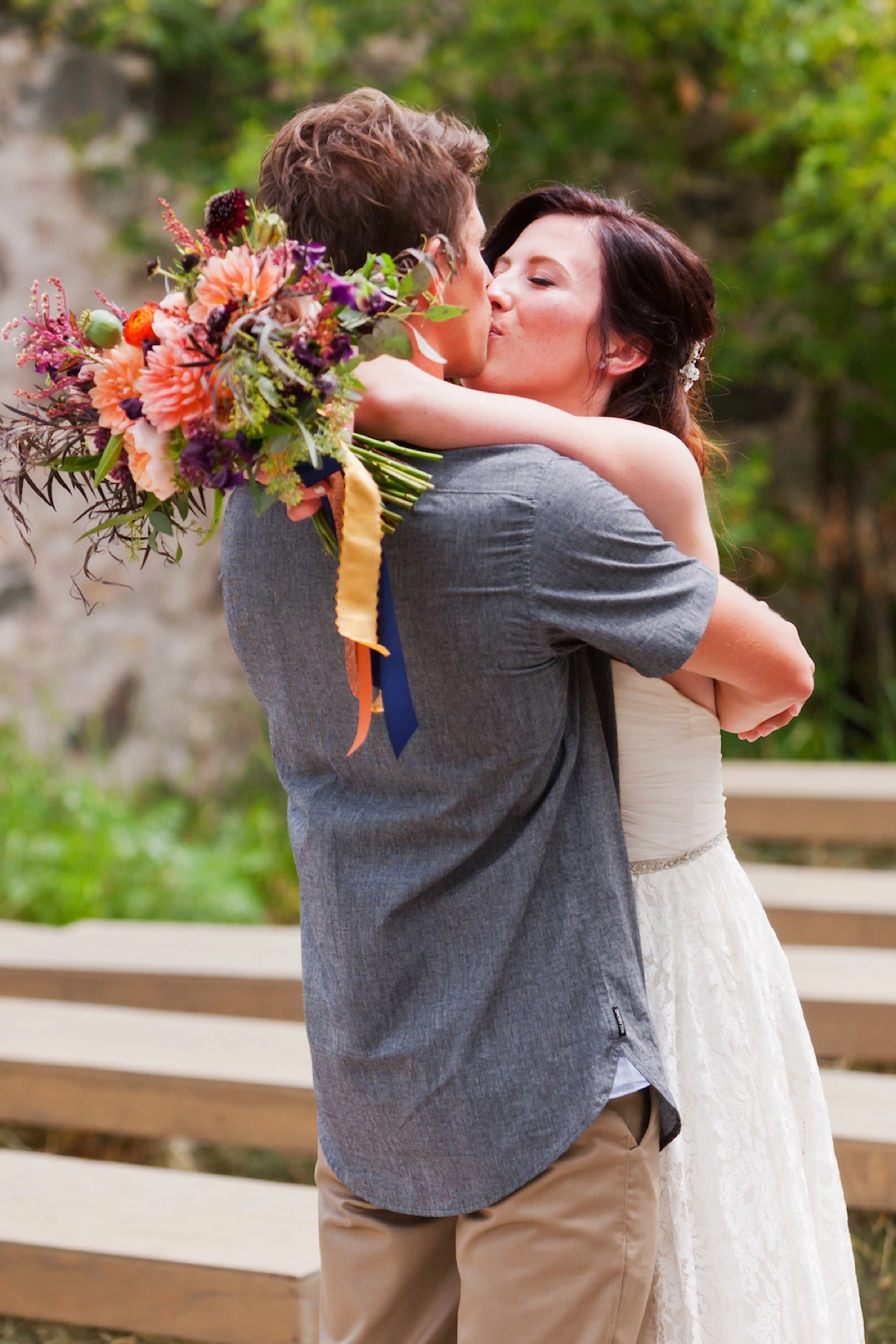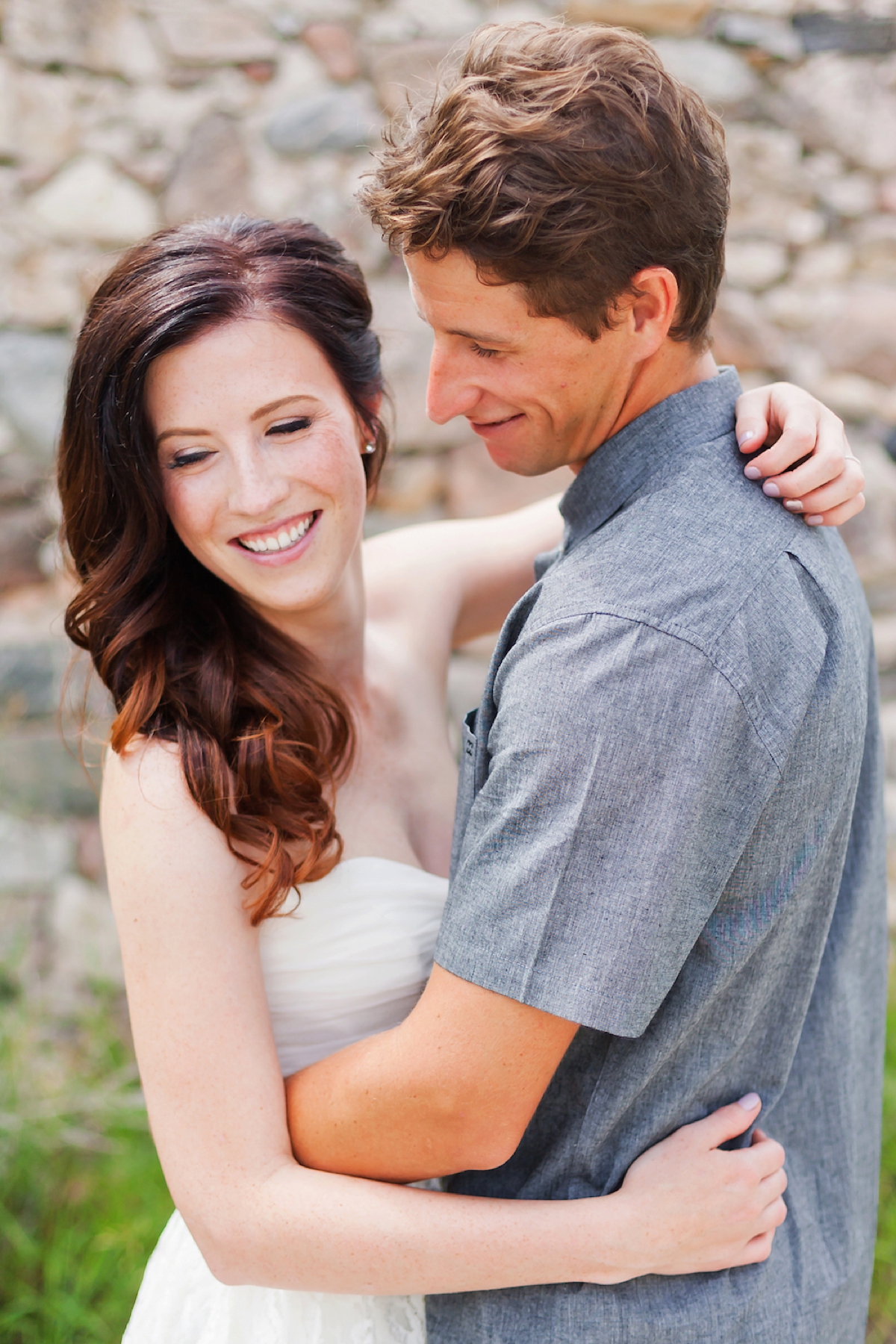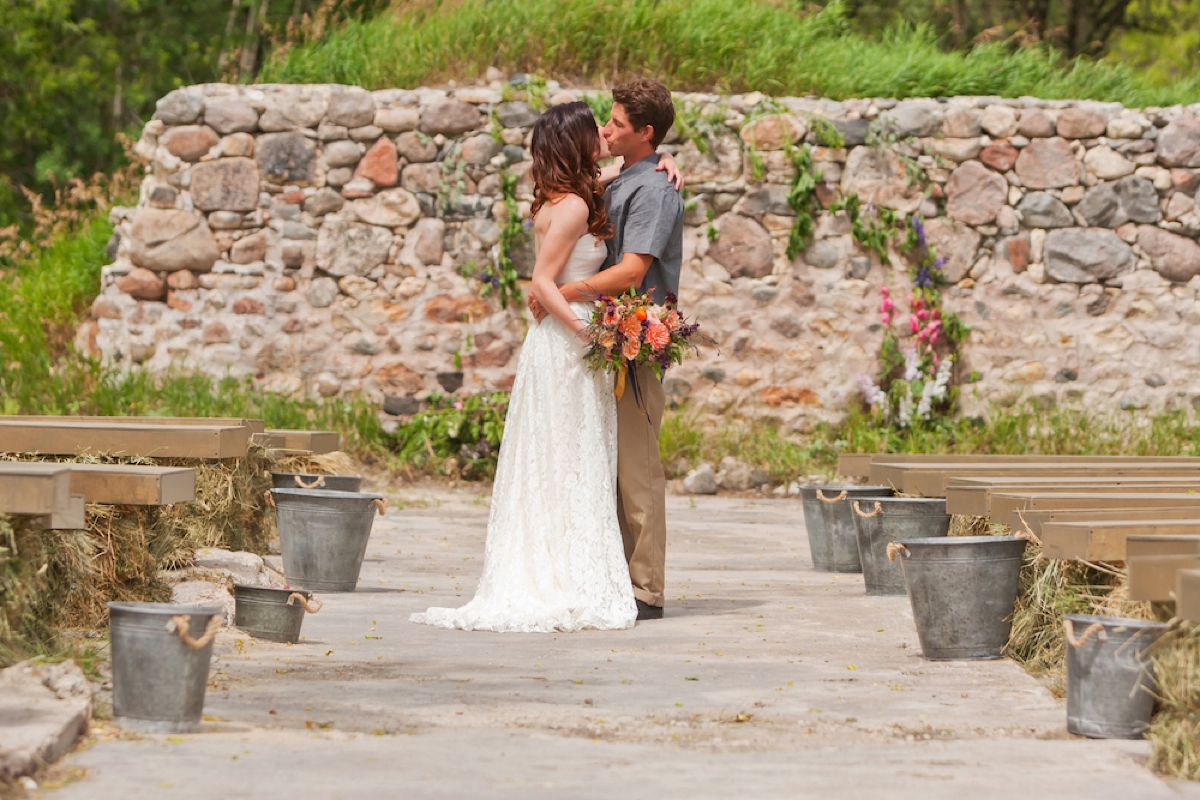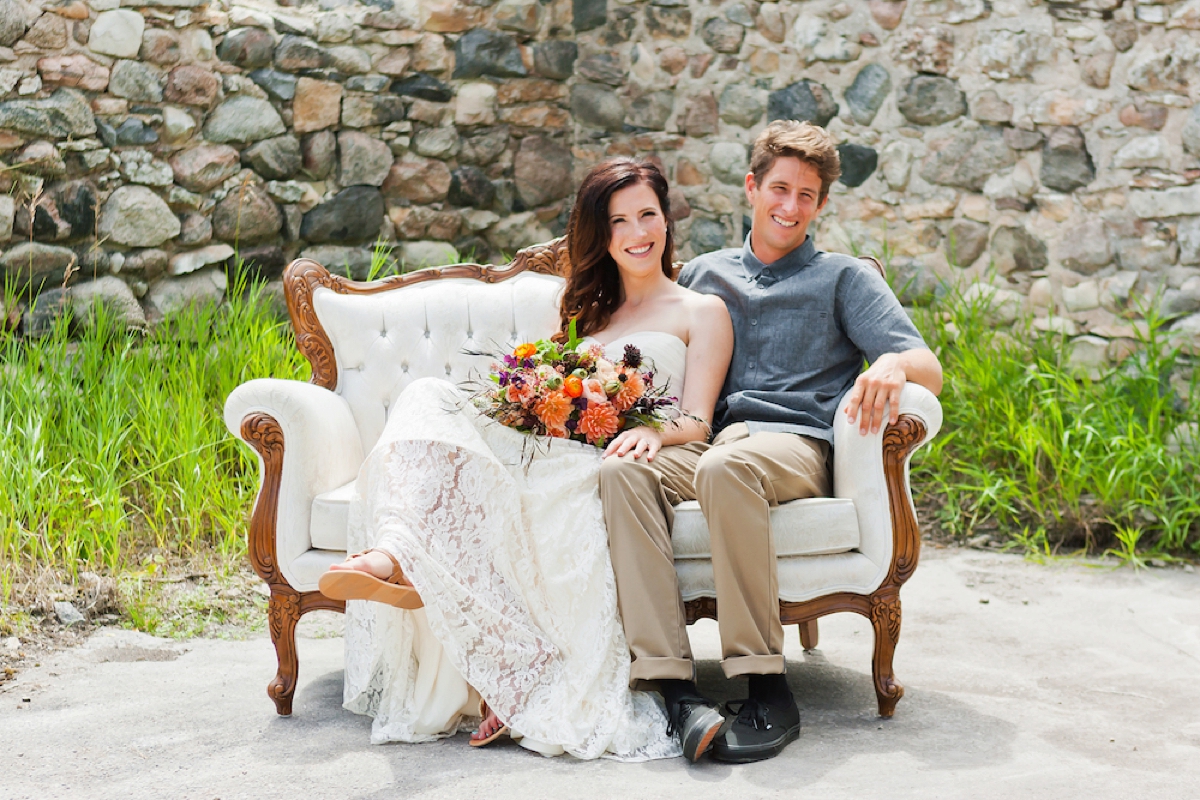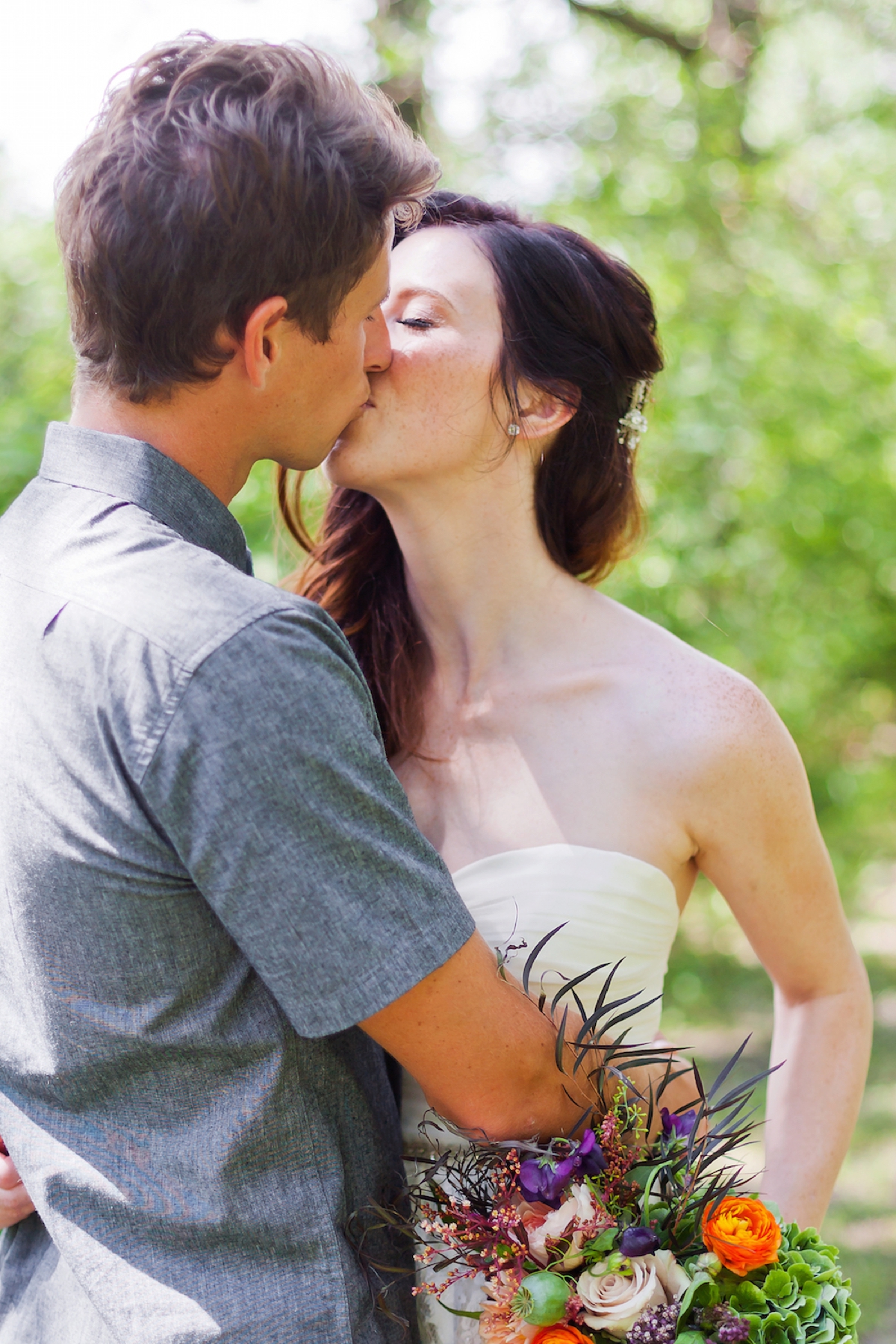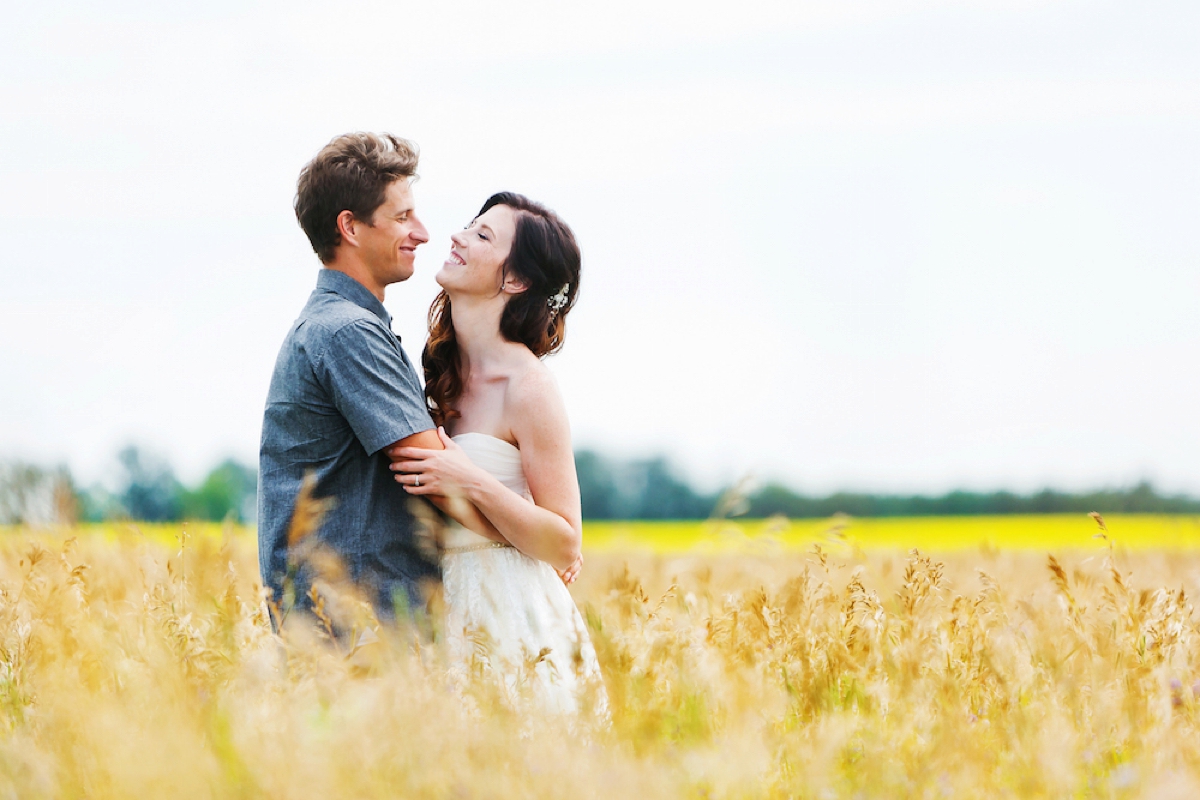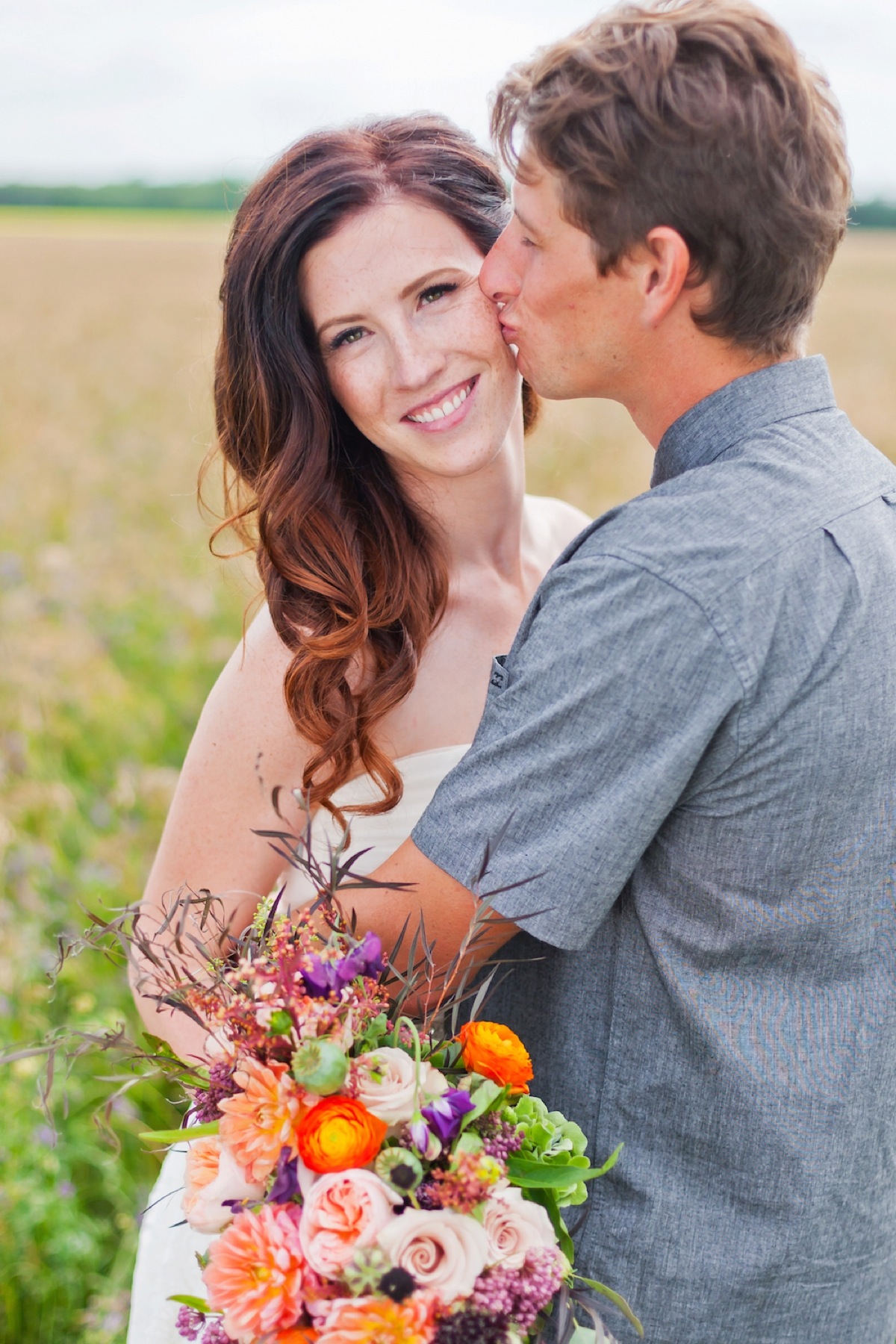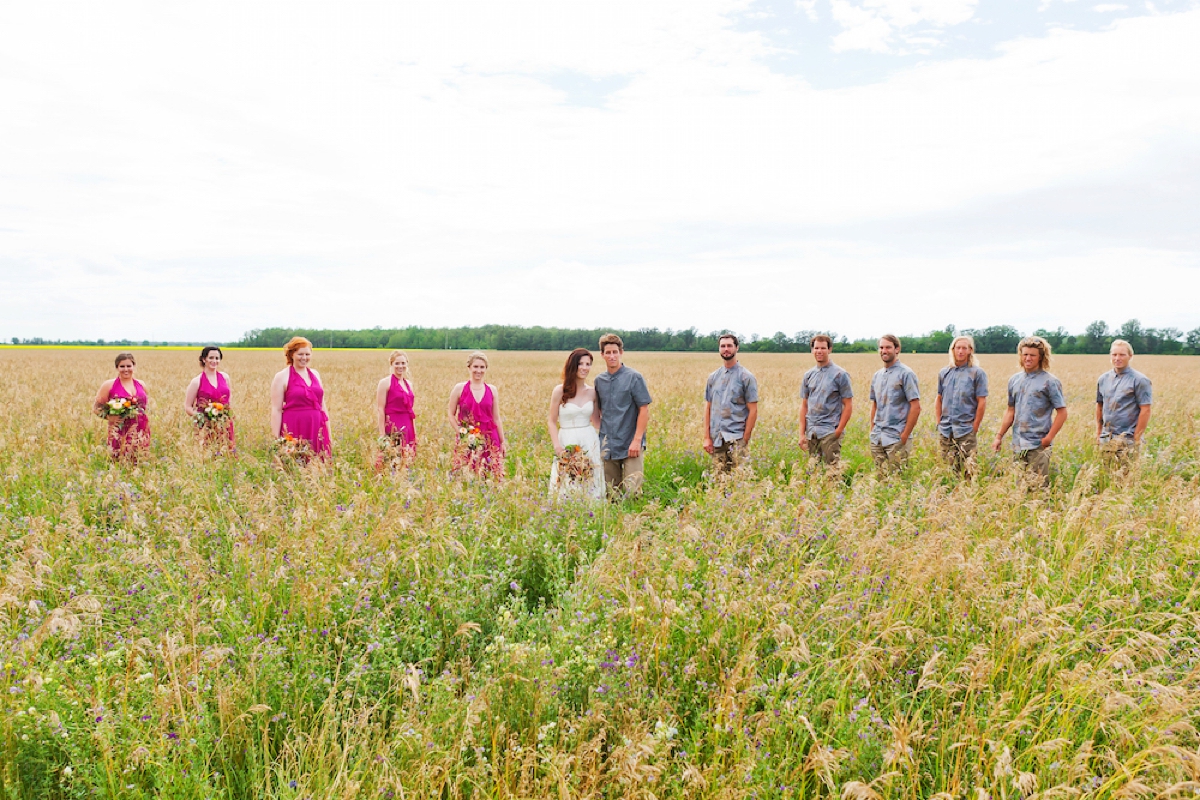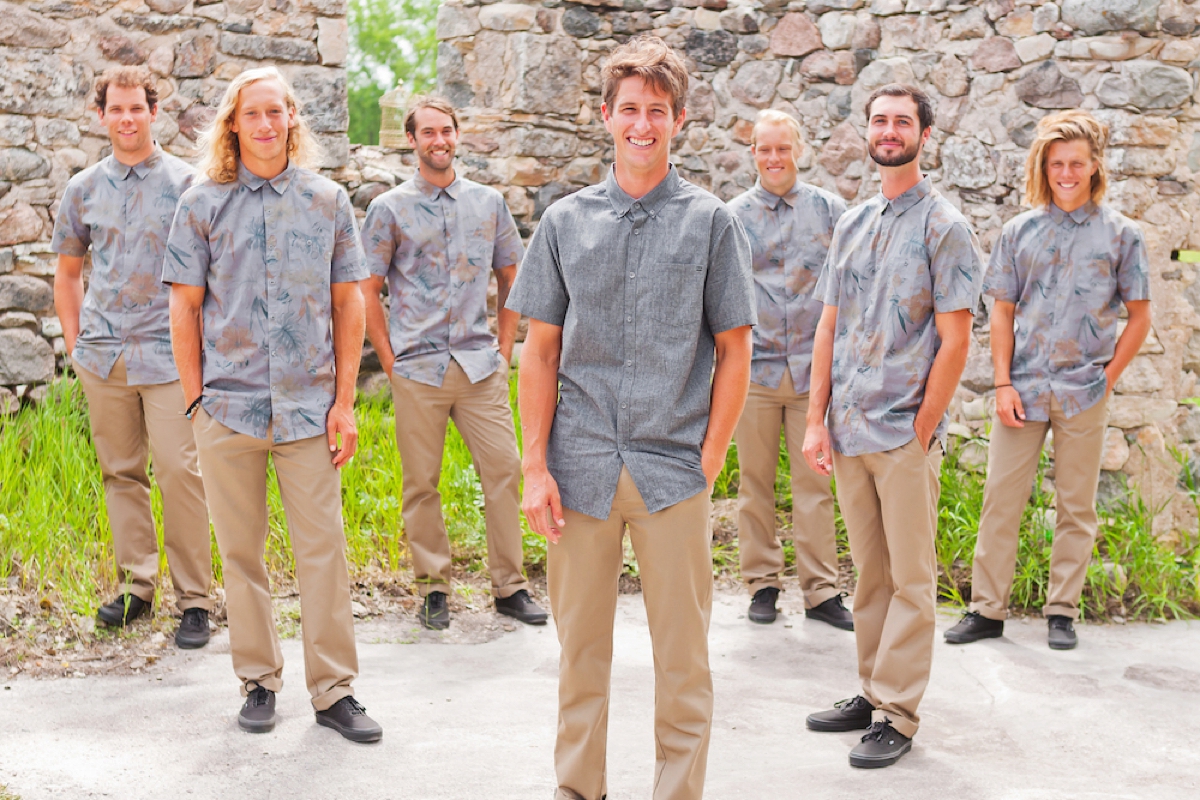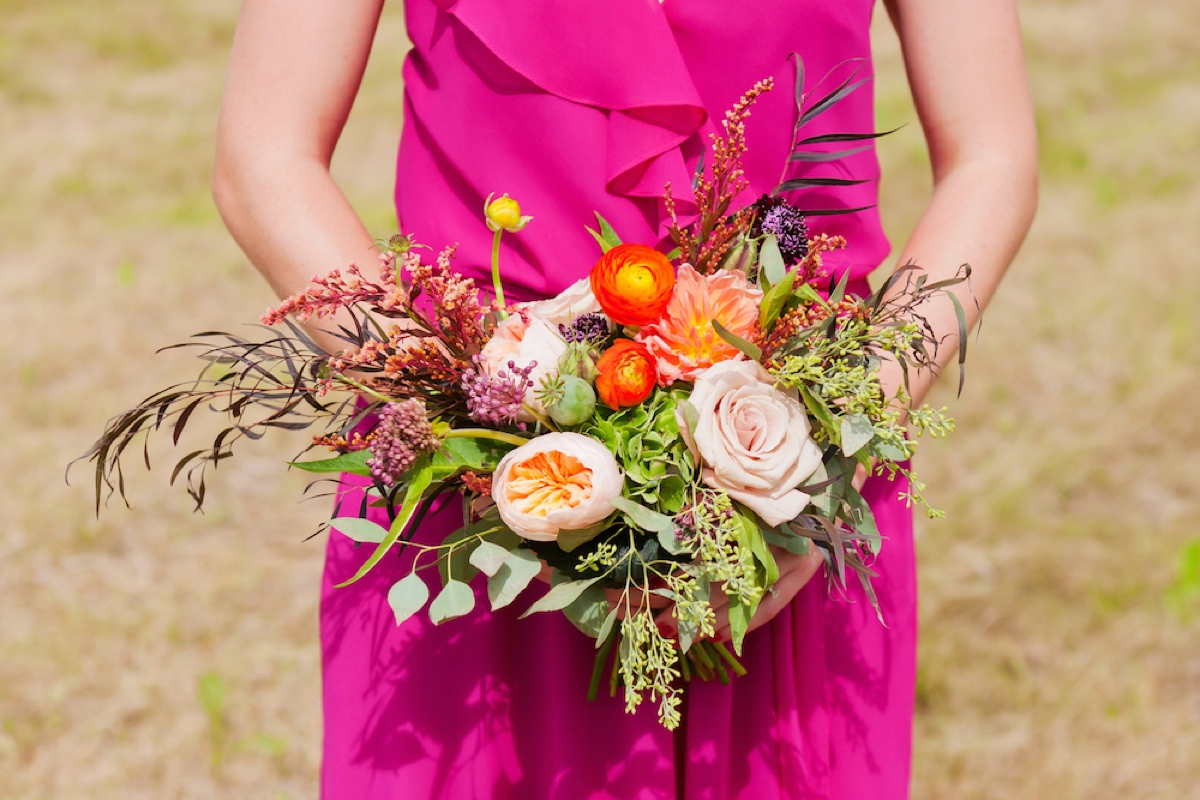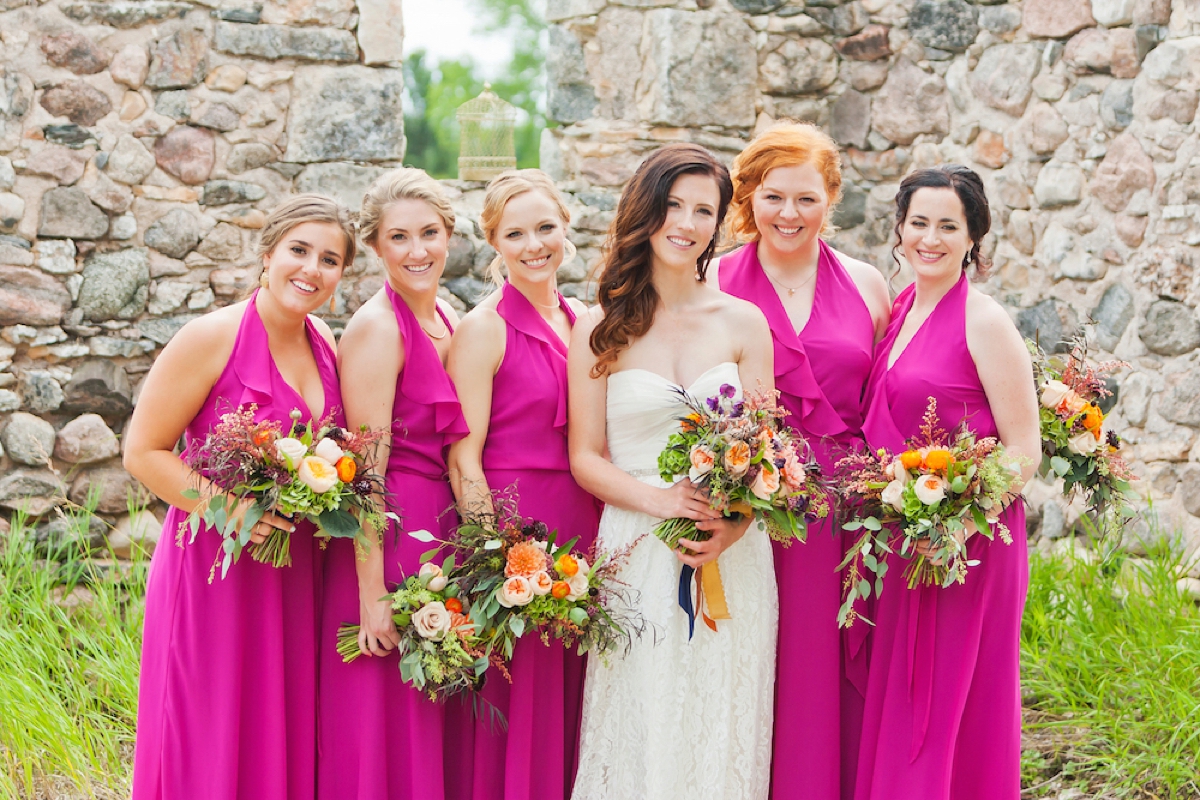 What was the most important thing to you when deciding who to work with for your wedding?
Because I grew up with Lauren, and she was a part of my own wedding party it was an easy choice to involve her every step of the way. Everything I imagined she would help with, she did, and then some. My expectations were exceeded constantly, and she would even coordinate with my mom, to ensure she was involved as well.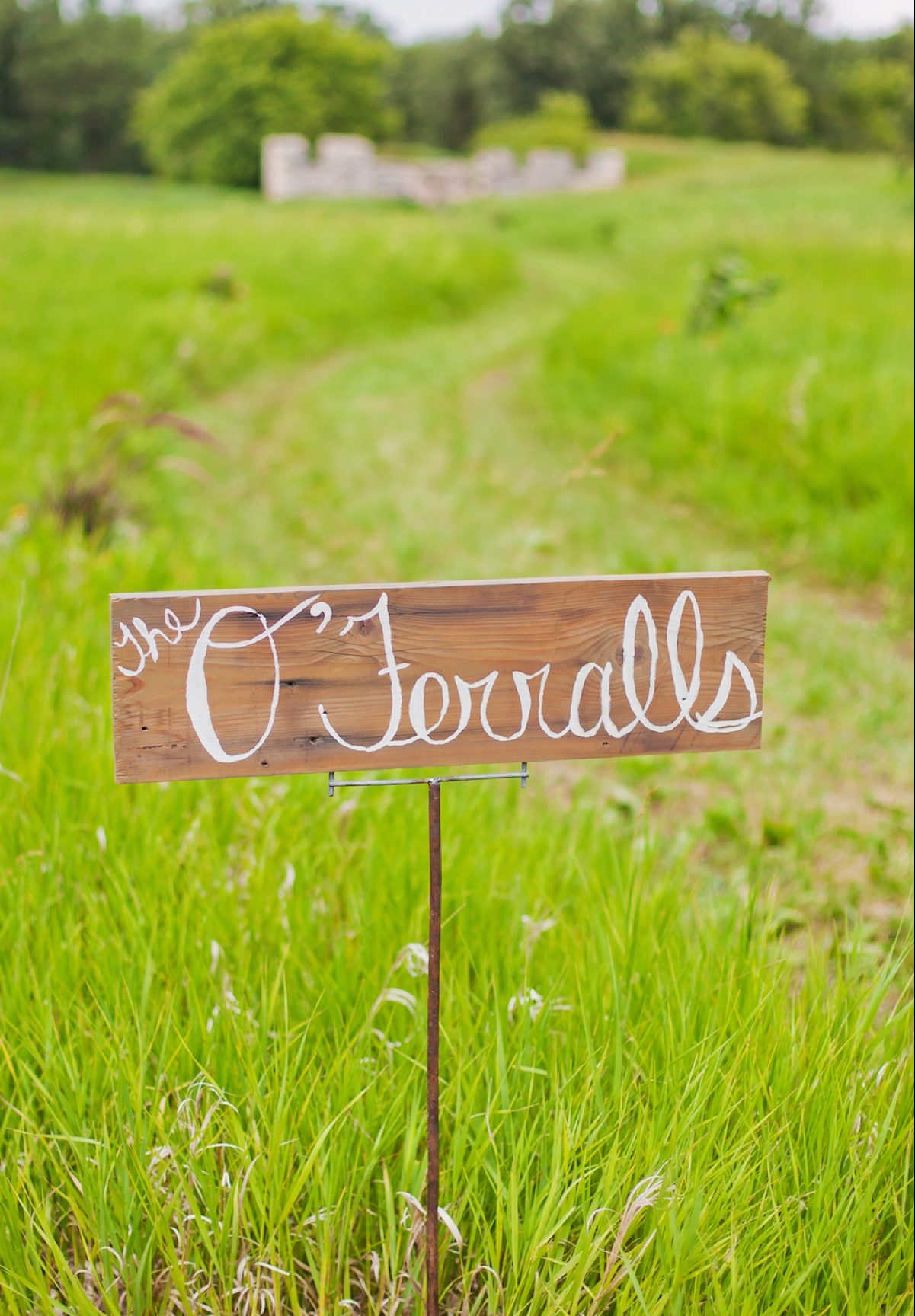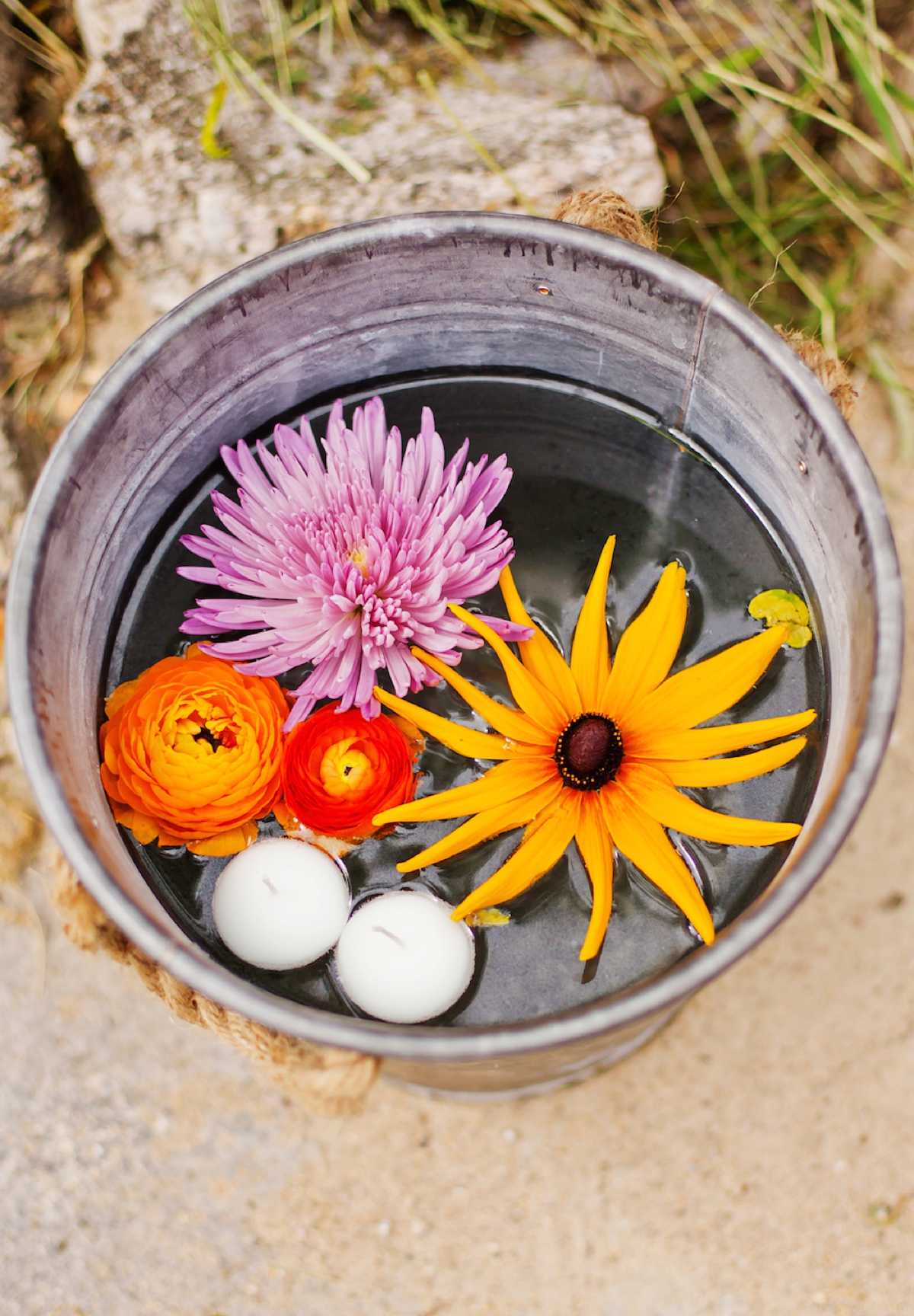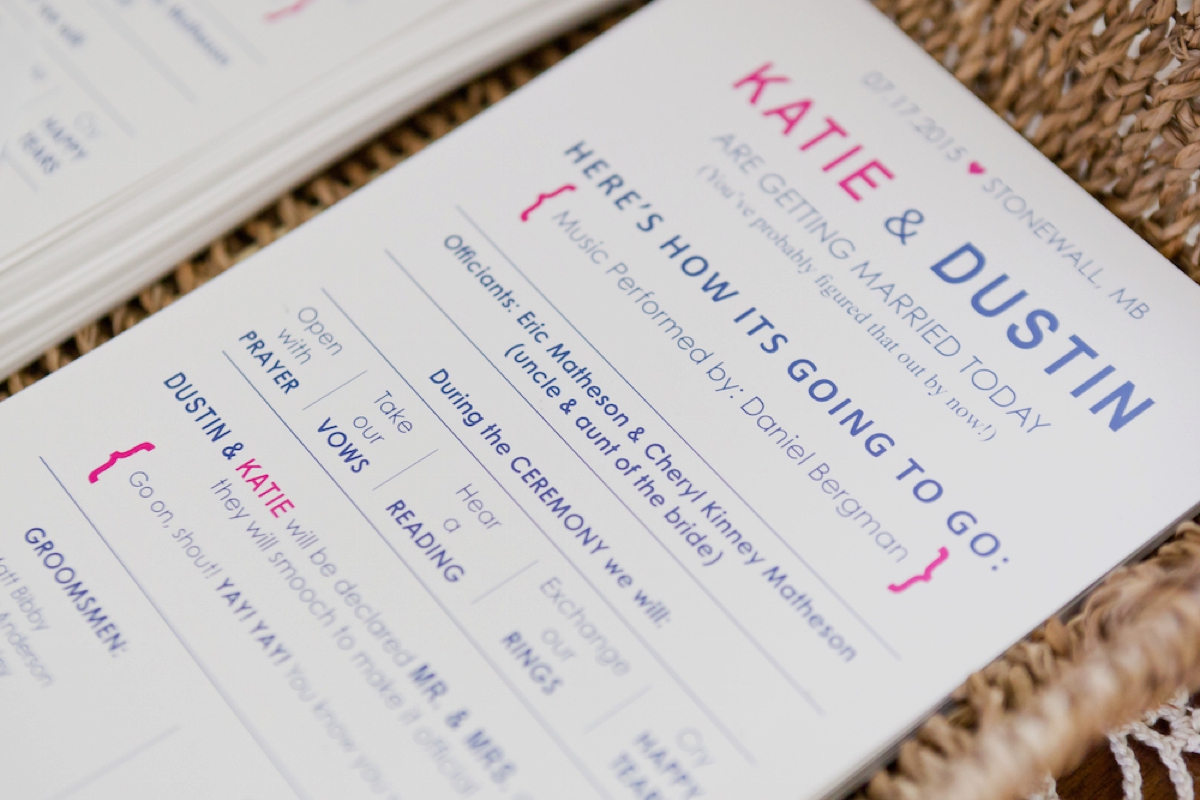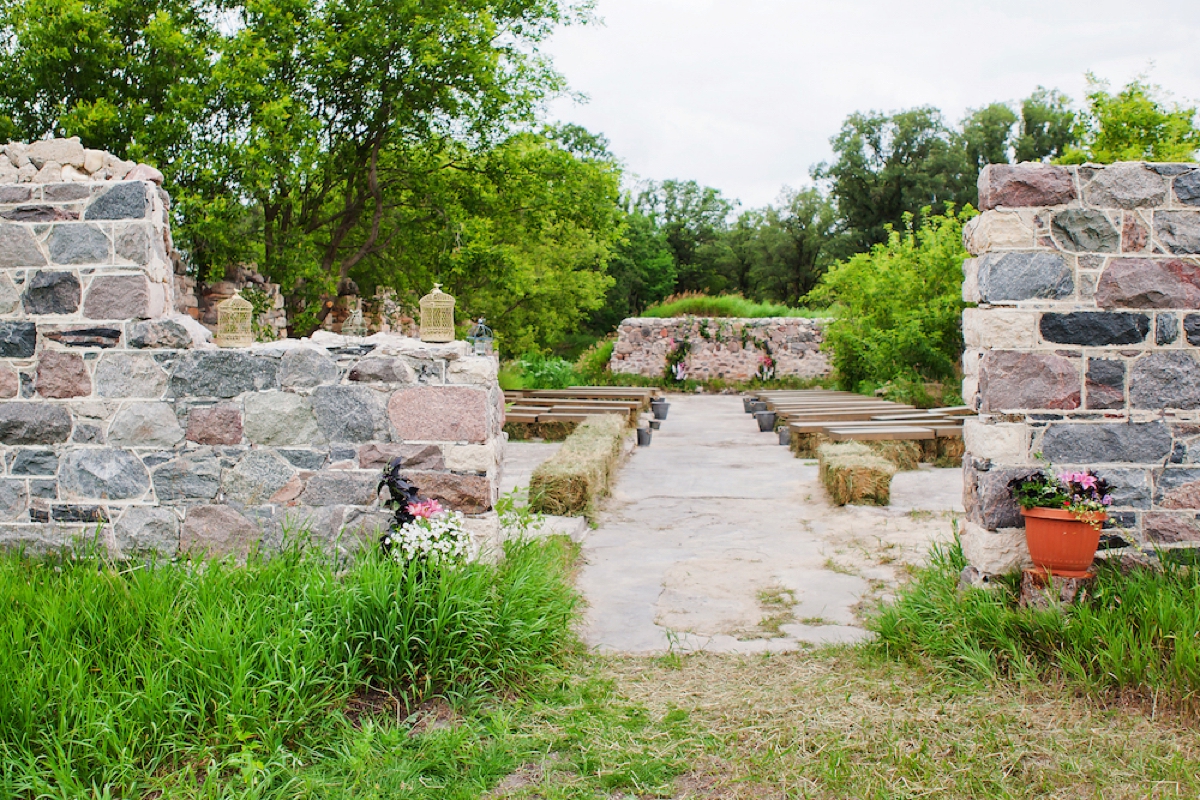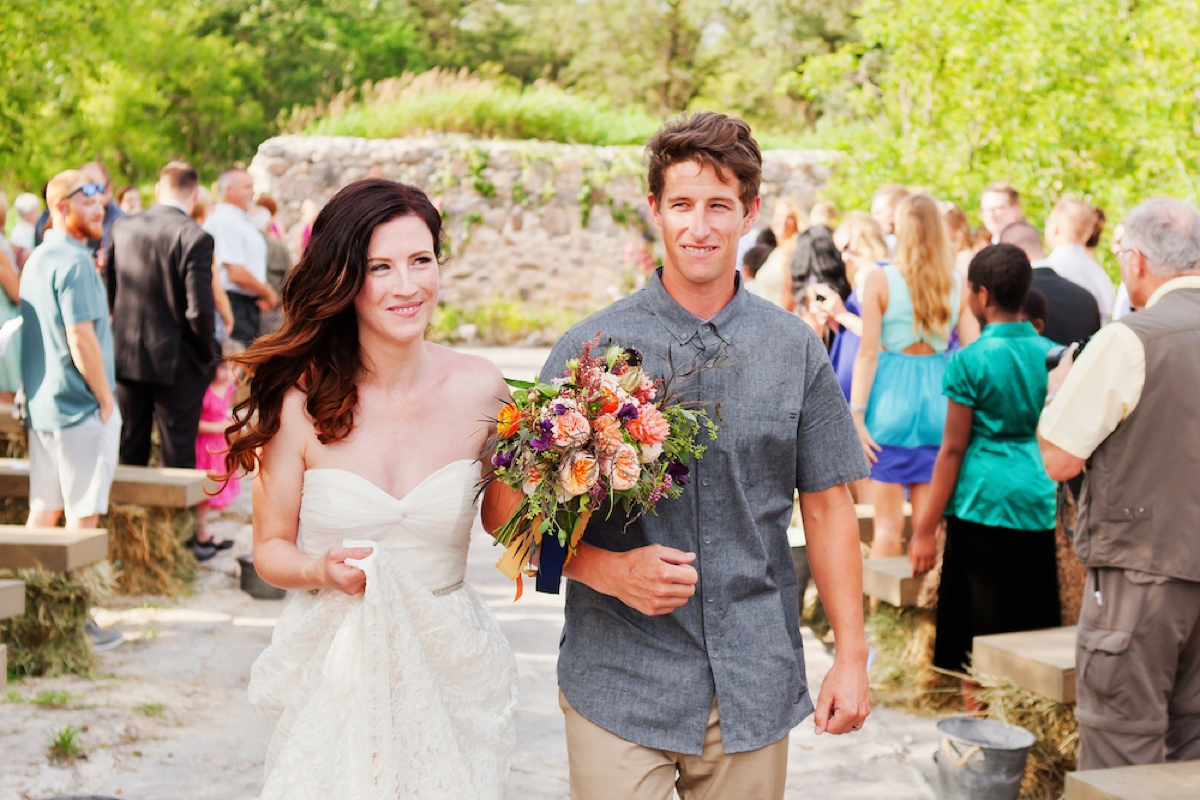 What was your inspiration for your wedding details and/or design?
The stone barn location was the main inspiration for my big day. It is just a beautiful rock wall foundation, in the middle of a prairie field and it had been my dream to have my big day there since i was little. I have always loved the history ( it was my families original homestead), and the rustic hardened beauty it offered, it always told a story of love and family.  After some convincing to my dad to make it happen, Lauren was more then happy to jump on board and help as well!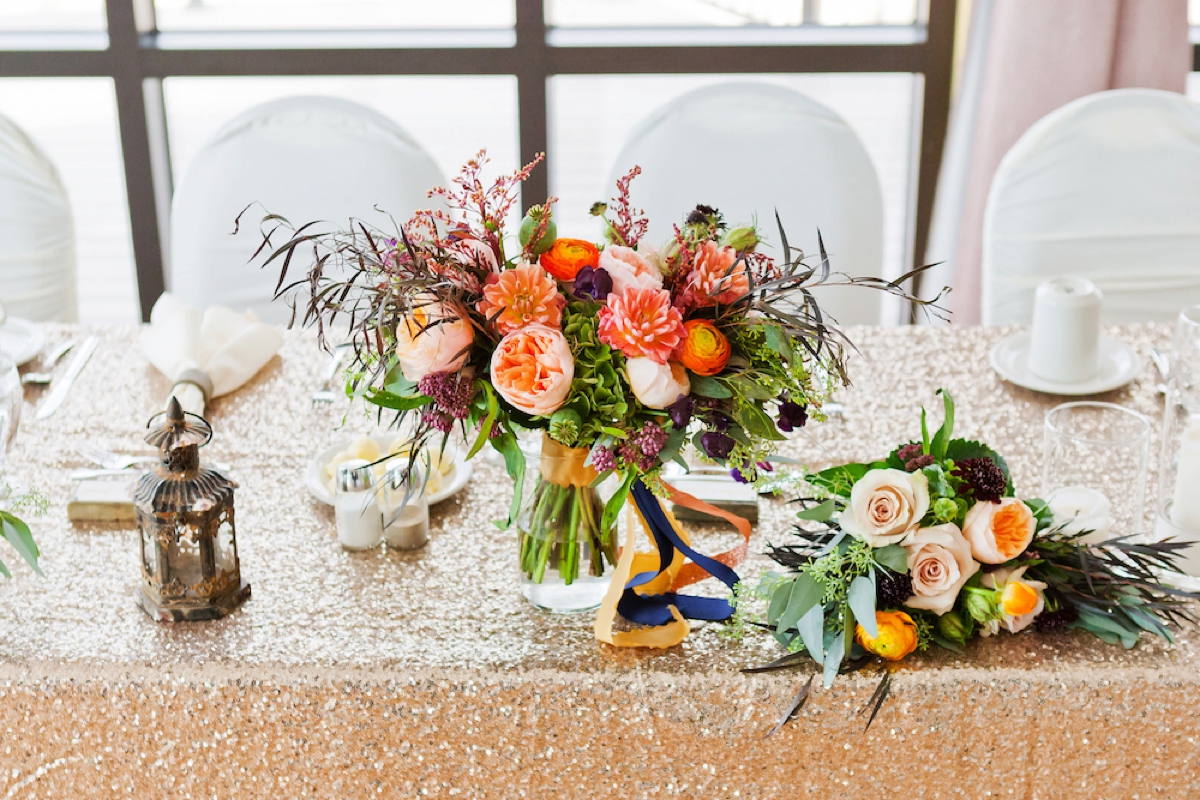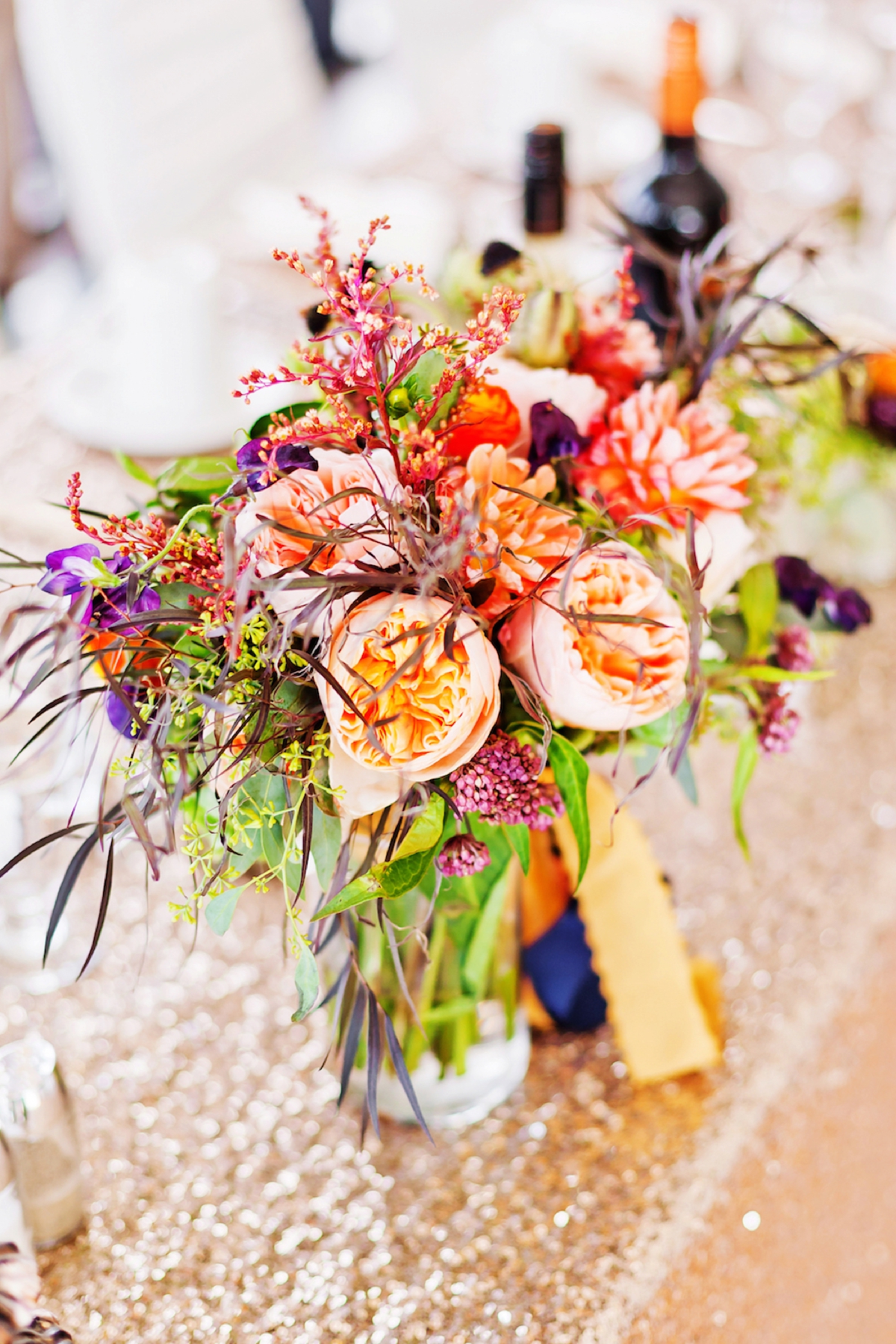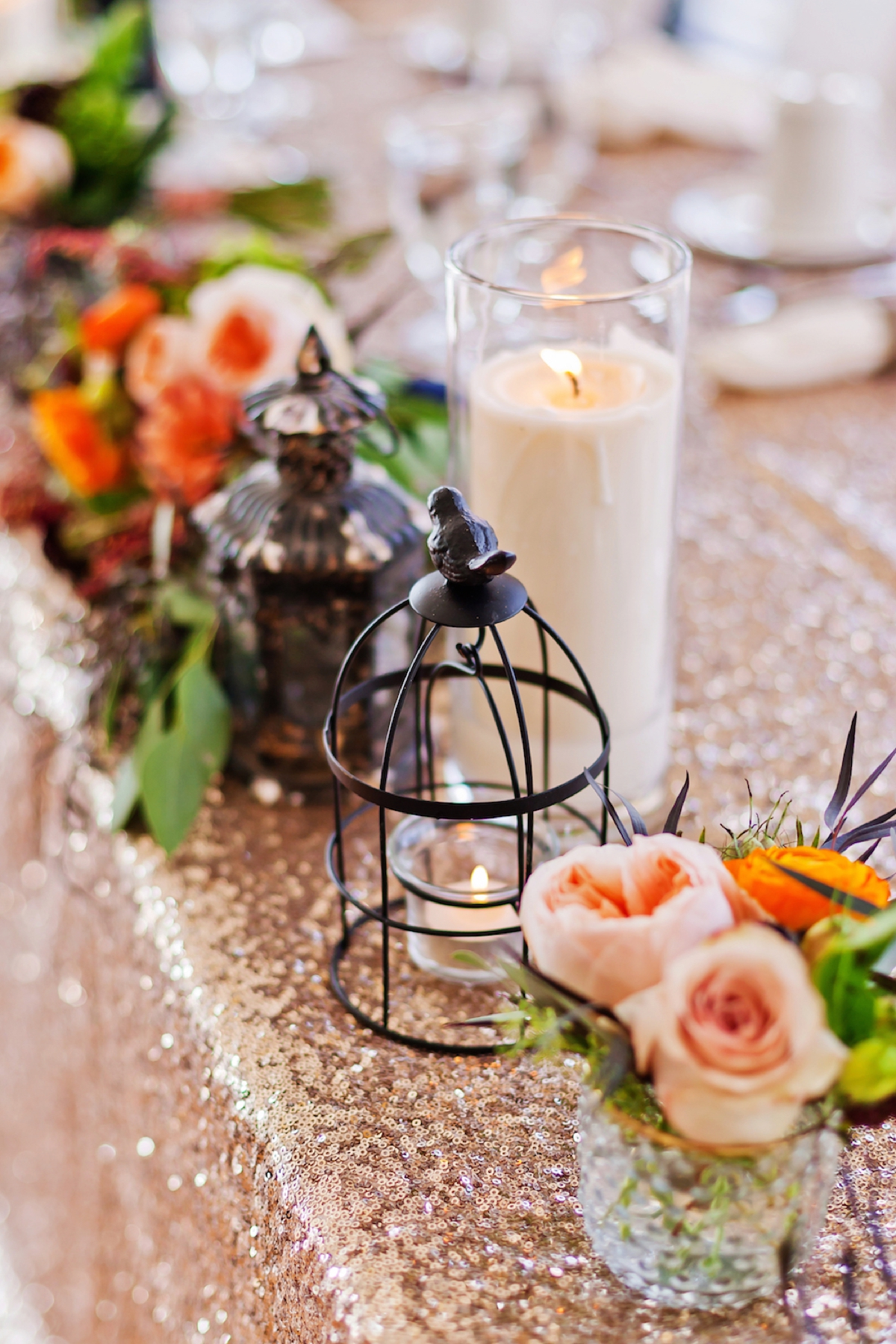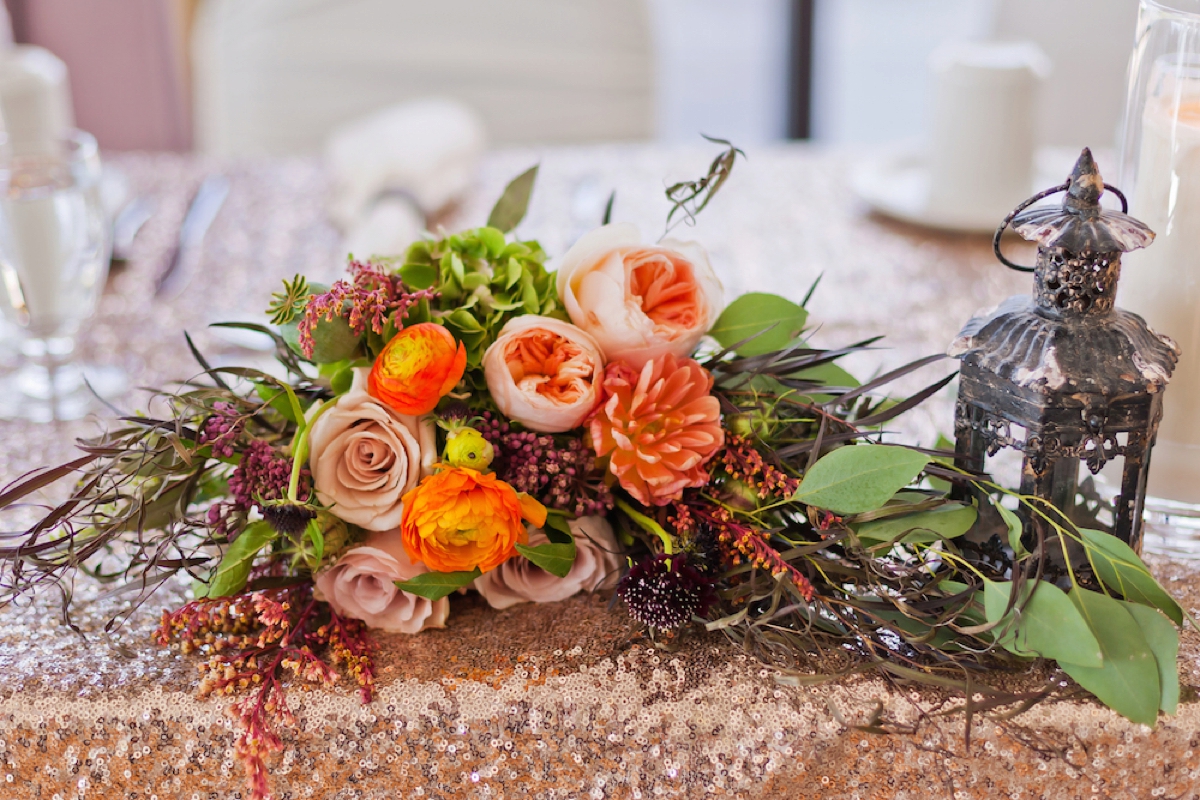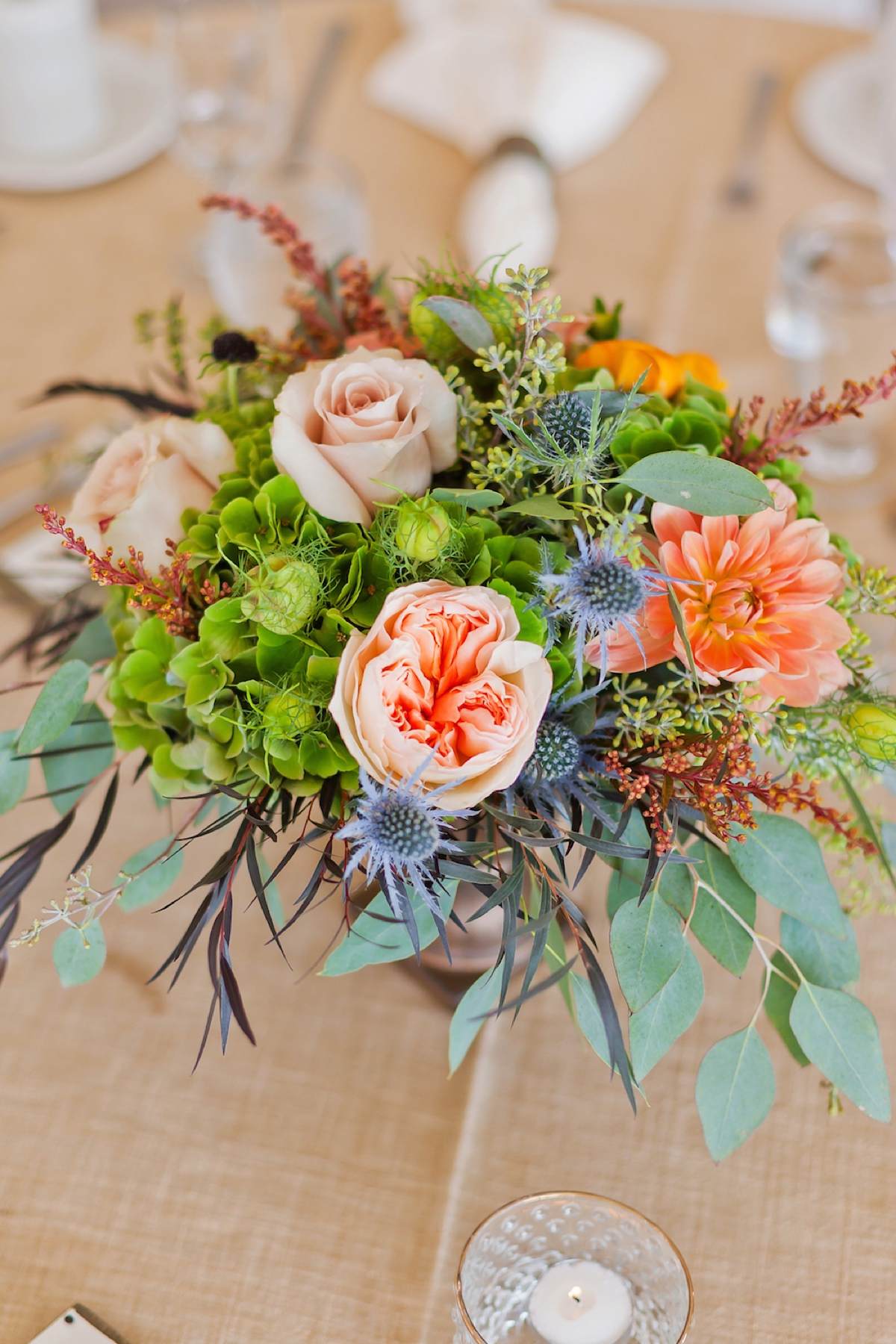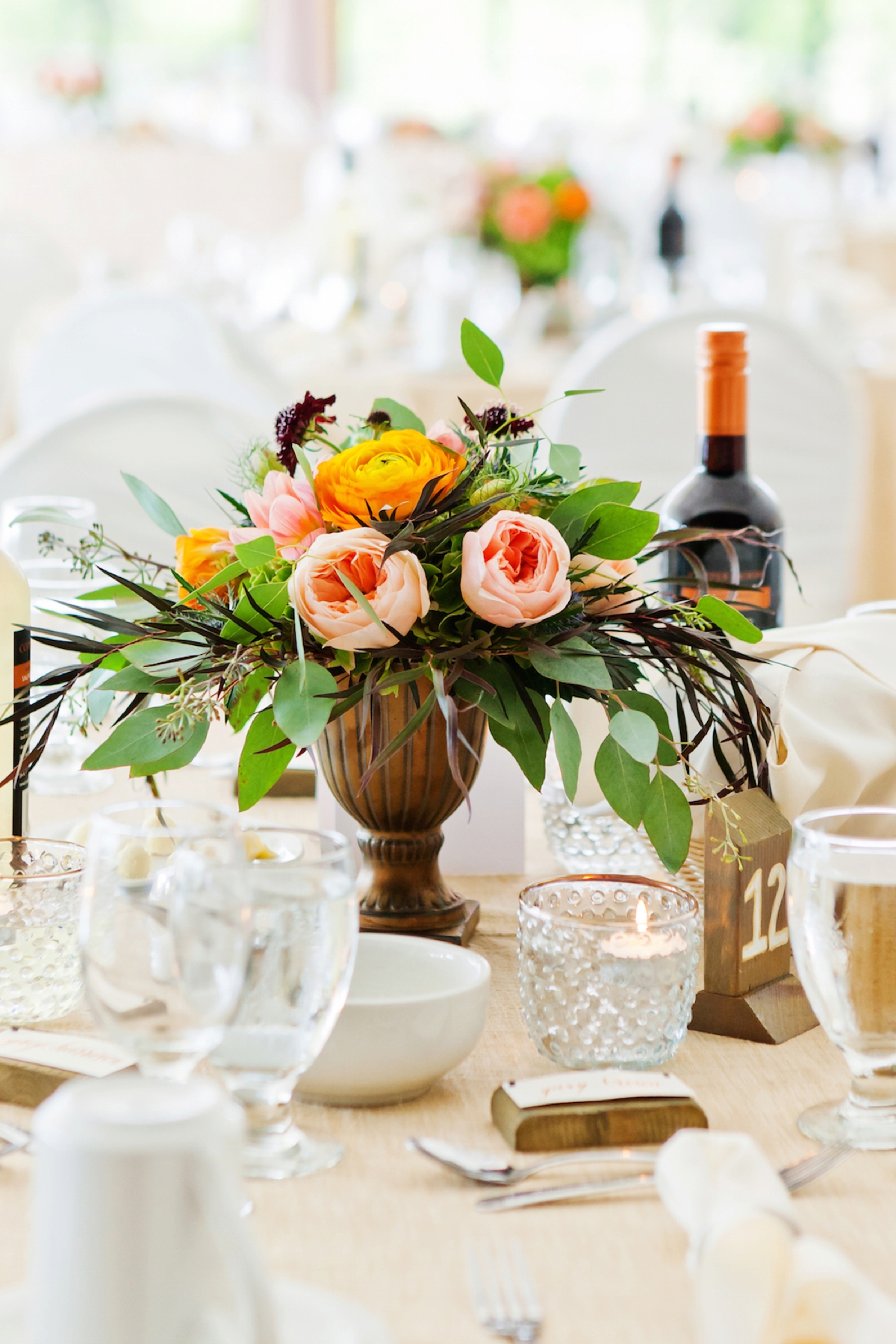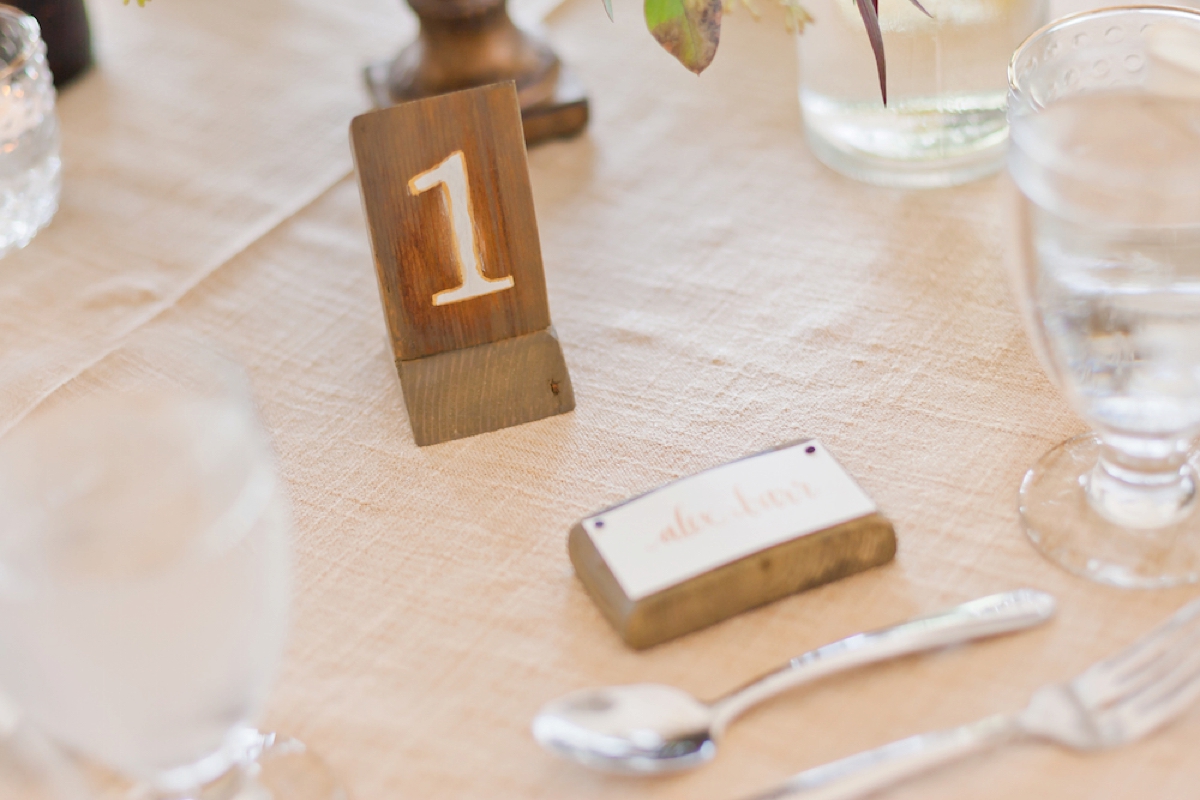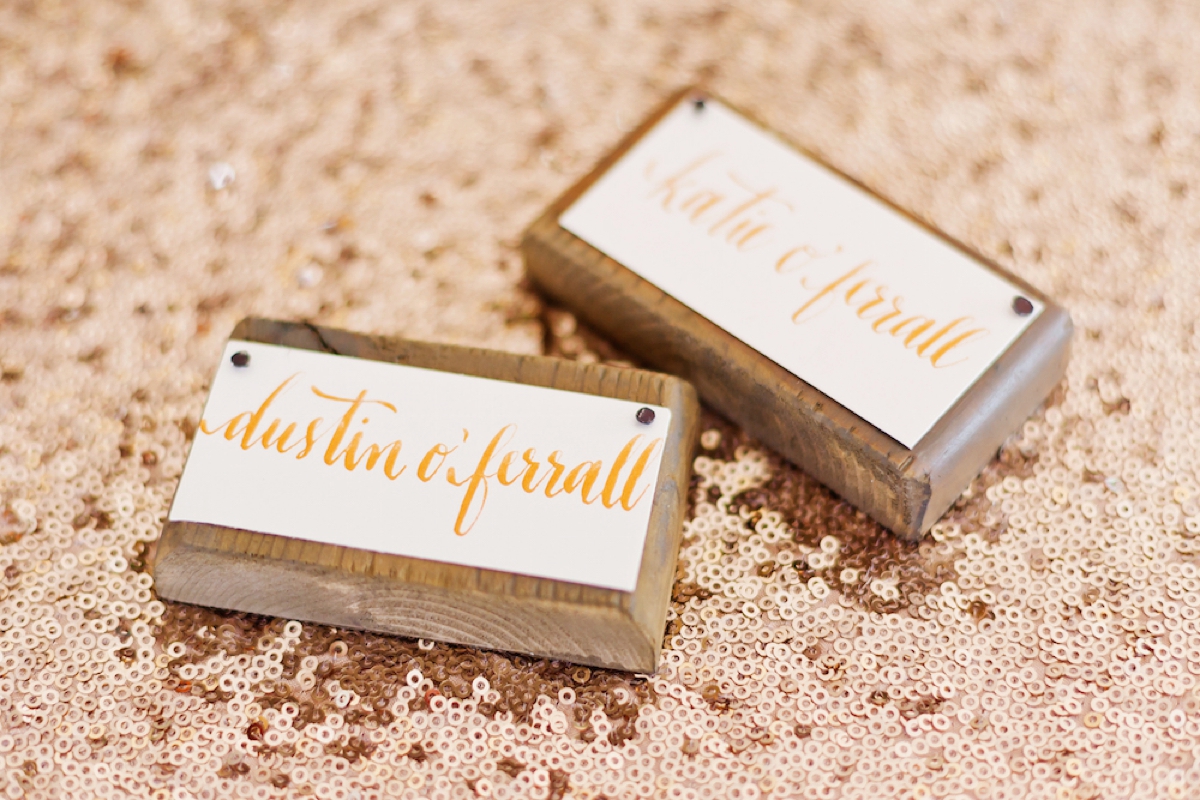 What was your favorite thing about your wedding?
To pick just one thing about my wedding day that was my favourite is a tough call, but if i can narrow it down to three they would be as follow.

1: Color – From the bouquet to the attendings clothes, we didn't shy away from colour, and I enjoyed having a little something different then the classic whites, beiges and champagnes that are so popular. Lauren designed my flowers off of a Pinterest picture i sent her, and it was better then i could have imagined, the bridesmaids were given the choice to choose whatever colour the wanted to wear as long as it was the same and they somehow picked hot pink, the groomsmen had an understated Hawiaan print top for there clothing, and yet somehow it all came together.

2: Photography, I calll these the lasting memories of the day, I was fortunate enough to have an incredible photographer, who was able to easy my nonphotogenic self into a comfortable human in front of the camera for the day. He capture our true emotions, and did the setting justice.

3: Location and a sense of Family. My location was truly a dream come true, and we had incredible weather in a forcast of doom, my mom worked tirelessly on having flowers planted everywhere for the day,and my dad cut a pathway to the barn through the tall prairie grasses. My own aunt and uncle officiated the service, and were able to connect the heritage and history of the location, to the importance of loving family and friends and the relationships that were so important to us on our special day.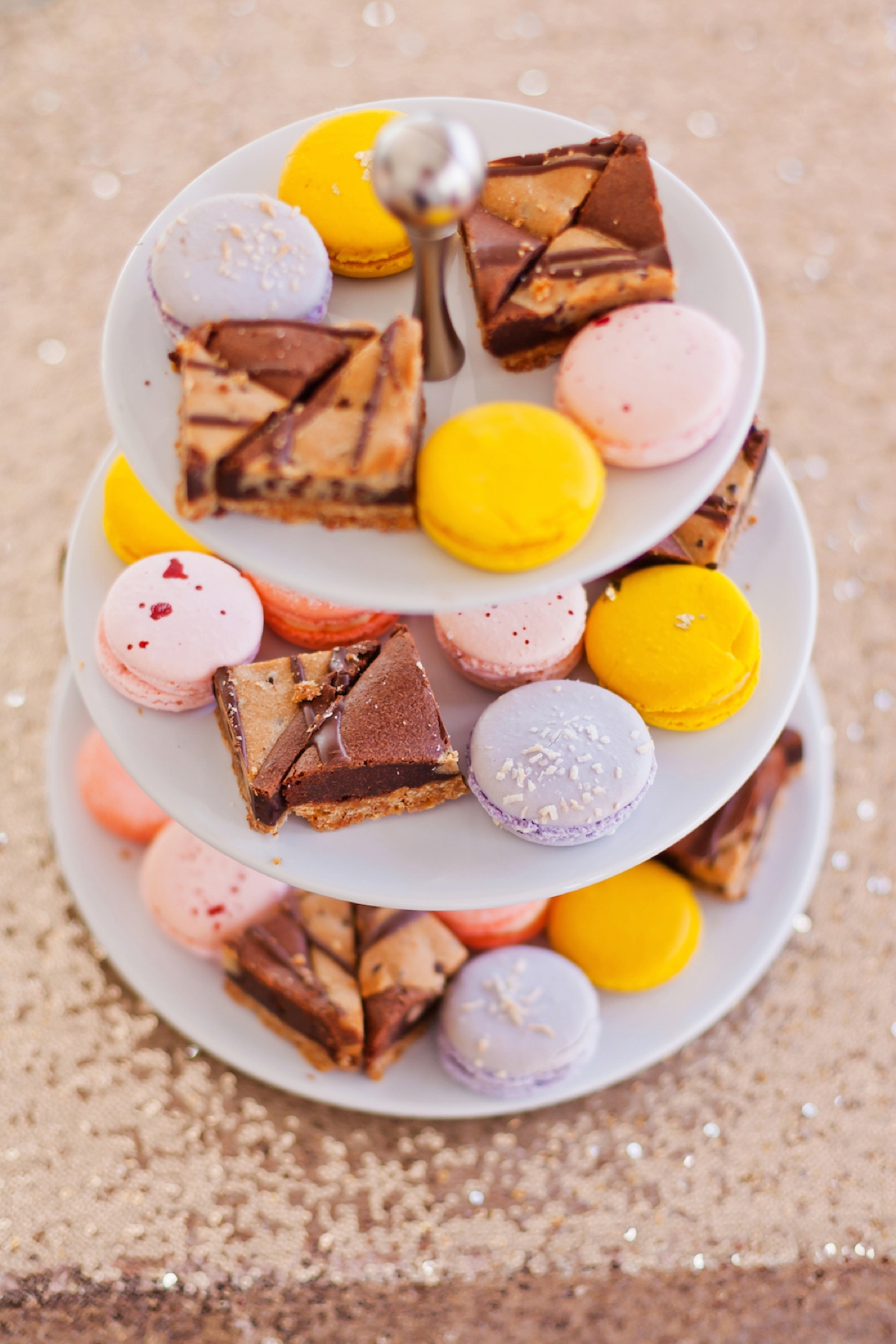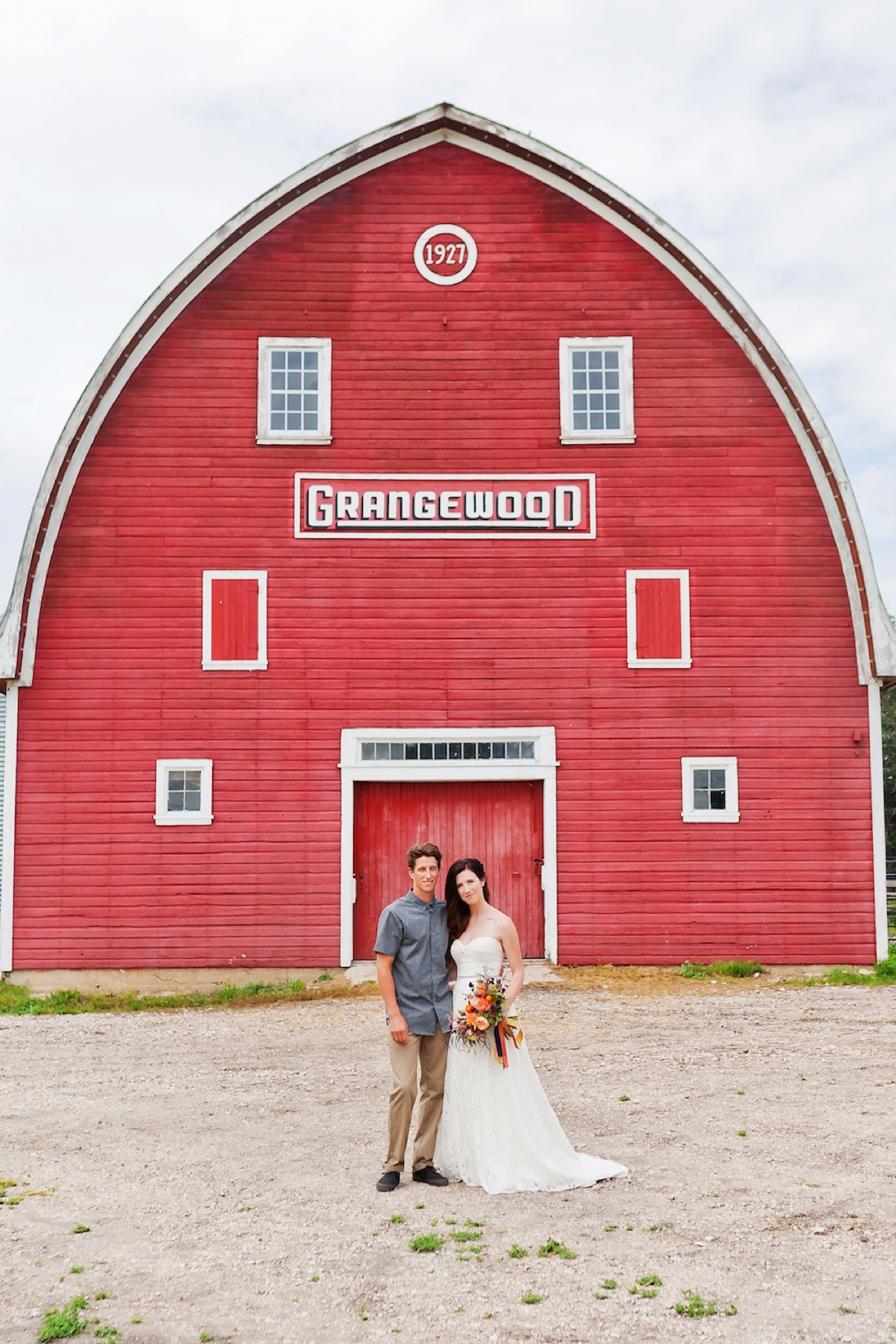 What is your best piece of advice for other brides?
I would highly suggest having an event coordinator for every bride who wants a dream day without the stress of trying to figure out every little thing on your own. Making final decisions are hard enough, let somebody else eliminate steps by suggesting the best vendors, and keeping you on track of everything you might need.

Lastly I would just encourage all brides, "not to sweat the small stuff " Just remember what the day is all about, and keep your focus on the love for your husband, the love for your guests, and the love in your future! .
Vendors who made it all happen…
Photography: Jeremy Hiebert Photography // Floral and Event Design: Stone House Creative // Ceremony Venue: Private Property // Reception Venue: Heritage Arts Centre // Linens: Planned Perfectly // Stationery: Minted.com // Makeup: Jessica Kmiec Makeup Artist // Bride's Dress: Blush by Hayley Paige // Bridesmaids' Dresses: Amsale Nouvelle, from Bella Bridesmaids //  Groom and Groomsmen Attire: Sponsored by Billabong 
The following two tabs change content below.
My name is Carly, and I live for love whether it's the love I witness between my family members and friends or the love I have for places and weddings. For these reasons and more, I write about the wedding industry, and I'm an event planner, designer, and floral stylist who will forever be in love with flowers, pink, and bows.