Today, we're continuing our dive headfirst into what is, perhaps, one of the most daunting aspects of planning a wedding: your wedding budget.
As much as we know how much you would like to avoid the topic entirely, this is actually the single most important part of your planning process. Why? Your wedding budget allows you to create your wedding plan. Knowing how much money you have to allocate toward your wedding day, discovering what is most important to you, and funneling those funds properly will be invaluable.
We've already discussed how to create your wedding budget, and now it's time for some expert advice! We asked the members of The V List for their best budgeting tips and tricks, and they delivered! Below you will find 10+ opinions on everything from why you should have a budget in the first place to how to prioritize hiring wedding professionals (and add-ons!) and everything in between.
One of our favorite tips is from wedding planner Sarah of Sincerely Pete Events who notes that you and your partner should be the ones managing your budget even if others are contributing. Make sure to keep reading below!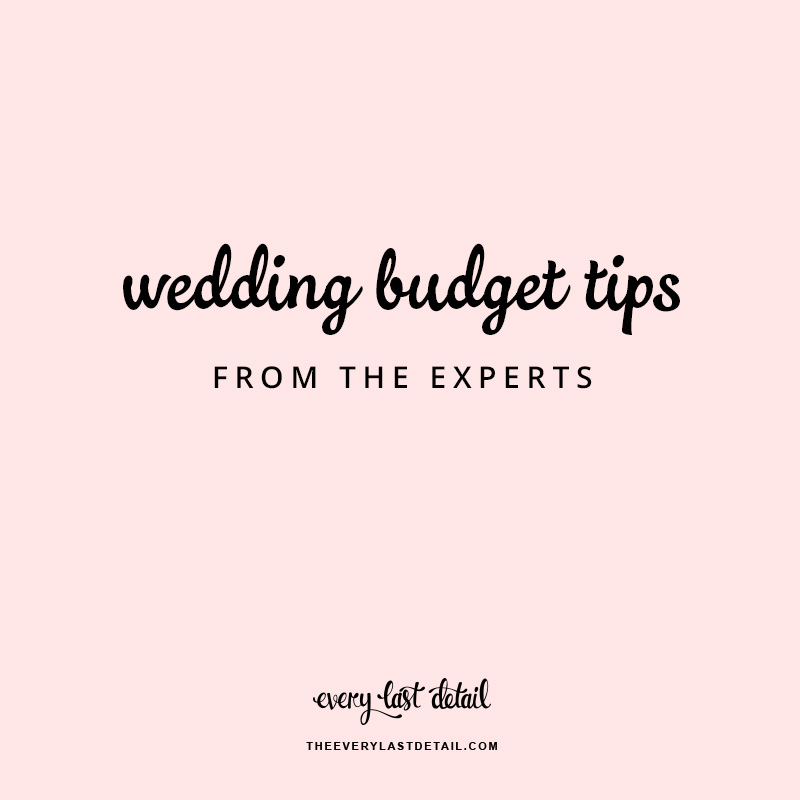 Determine Your Budget:
"Before you book any vendor or sign any contract, you have to make a budget. Seeing how your money will be laid out per category and how much you have to spend will help you not OVER spend." – Adair Currie, Dairing Events
Prioritize:
"Decide ahead of time what's everlasting in your wedding experience and set your budget for those things first. (As in things you'll look back on and wish you maybe spent more on.)

A great photographer can make a mediocre wedding on a small budget look amazing and as if your budget was many more tens of thousands of dollars. While a less experienced or lower budget photographer can do just the opposite and make a high priced wedding look bad. Not always but very often, the higher the cost the better quality service and experience you're getting.

Spend wisely where it makes a difference and learn from other people's mistakes by seeking out advice from married couples who had weddings before yours." – Mikkel Paige, Mikkel Paige Photography

"Before you book/buy anything, take some time to prioritize which wedding services are most important to you as a couple and budget accordingly. Book your priority items first! This way you don't blow your budget on something that's not a priority and end up short on the things that are!" – Belinda Philleo, Photography by Belinda Philleo
The Internet is (Not Always) Reality:
"Take standardized budget templates found online with a grain of salt. Those budget templates are average percentages, and you may find that your gown or florals or cake are more important to you, requiring a higher budget than the average, while other items may be less important, requiring a lower-than-average expense." – Amanda Day, Amanda Day Rose

"You may have already done a good bit of Pinterest research, but it's time to familiarize yourself with what really goes into the type of wedding you want to have, as well as dollar averages for what each vendor category costs. Educating yourself first will help you so much when it comes to choosing vendors, so you don't walk into any conversations feeling blind. Pick a couple items/vendors about the wedding that you and your fiance want to prioritize and are willing to spend more of your budget on, and spend less on what's less important to you." – Brittany Bishop, Brittany Bishop Photography

"We're always telling couples to be realistic with their budgets. Have a guest count in mind because that is directly related to your budget. If you're having 100 guests, that's roughly 10-12 tables, which is 10-12 centerpieces. If you're wanting tall, lush floral arrangements for those tables, a $1,000 floral budget will not cut it. Pinterest is great for inspiration, but it's not realistic when it comes to cost or budgeting." – Caitlin Jones, Plan It Event Design & Management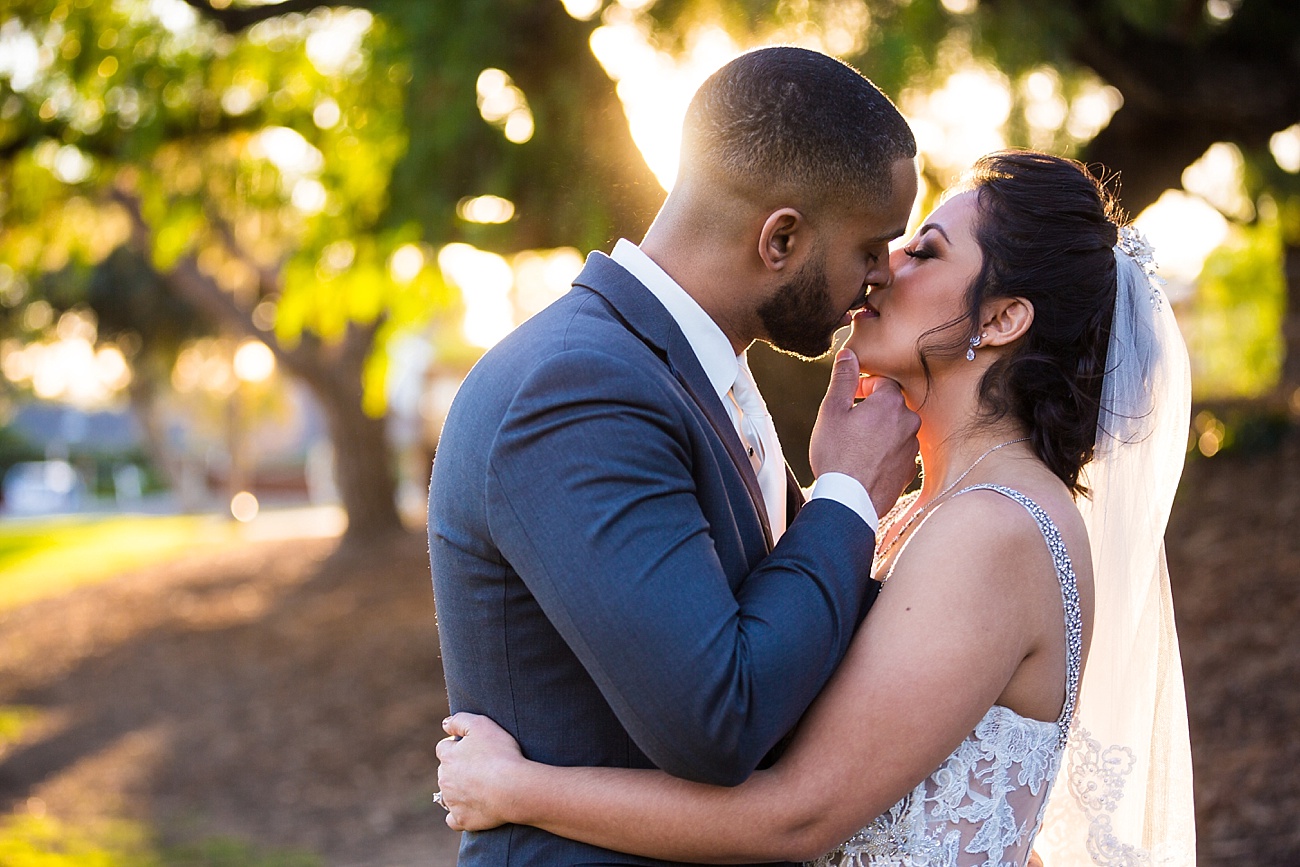 Photography by Belinda Philleo
Manage Your Own Budget:
"Manage your own budget. If you have people 'contributing' to your wedding budget, ask them to put their funds in a special wedding account that you and your partner can then use the money to pay deposits. If someone wants to write a direct check to a vendor, you can be sure they will also have an opinion on how that vendor executes their service. If a couple wants to keep control of their wedding day, they need to control the money." – Sarah Pete Rizzi, Sincerely Pete Events
Experience > Bells & Whistles
"When it comes to photography, you really do get what you pay for. Make sure to ask for a few full wedding galleries from your potential photographers. It becomes clear very quickly that the more seasoned pros have more consistent portfolios from beginning to end. This work may cost more up front but what you get in return is the security of knowing you are in expert hands." – Arielle Doneson, Arielle Doneson Photography
"When selecting your photographer – and considering budget – we always suggest focusing on your hours of coverage first. You can always add prints and albums later – but you can't ever get that day back.

For us personally at our own wedding – we knew we wanted our specific photographer – but didn't have the budget for the album. So we made sure we had the day covered well – and 15 months later – we finally made our album. Best decision we personally made. Instead of getting a big package with all the bells and whistles at the same price with a photographer we weren't as excited about-we had our dream photographer -and waited on the rest. Our photos and waiting to do the album were well worth the investment!" – Tiffany Tolmen, Hunter Ryan Photo
Work with a Planner:
"Invest in talking to a local planner and make sure your budget is realistic to the local pricing. What you think a certain vendor will cost may not be what they really will cost." – Tanya Hendricks, Southern Charm Events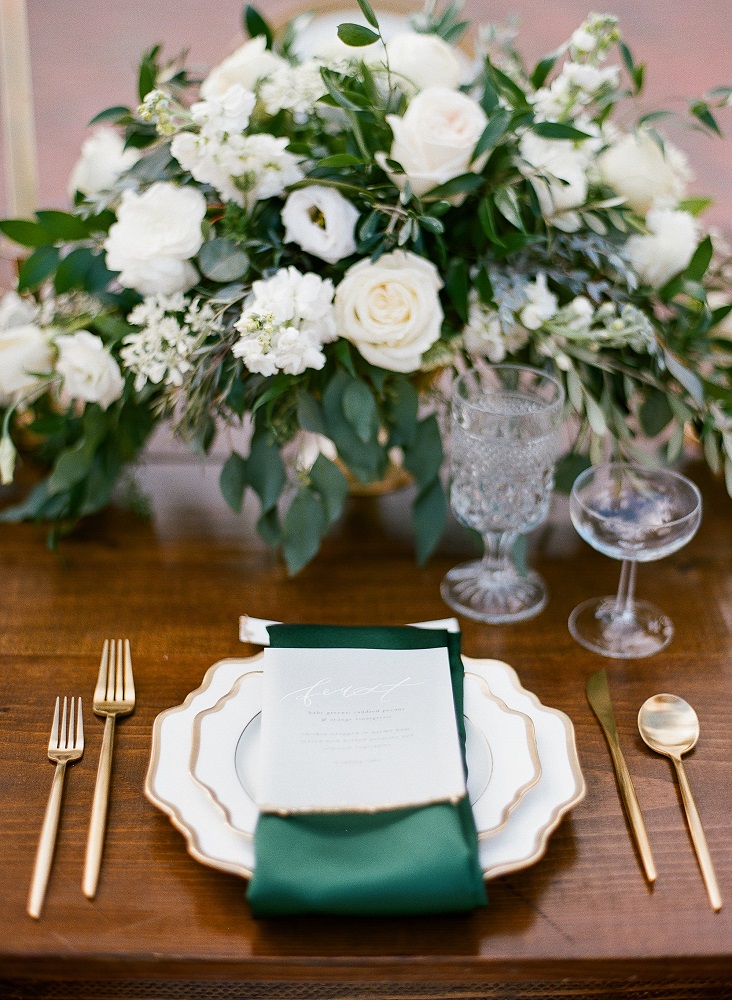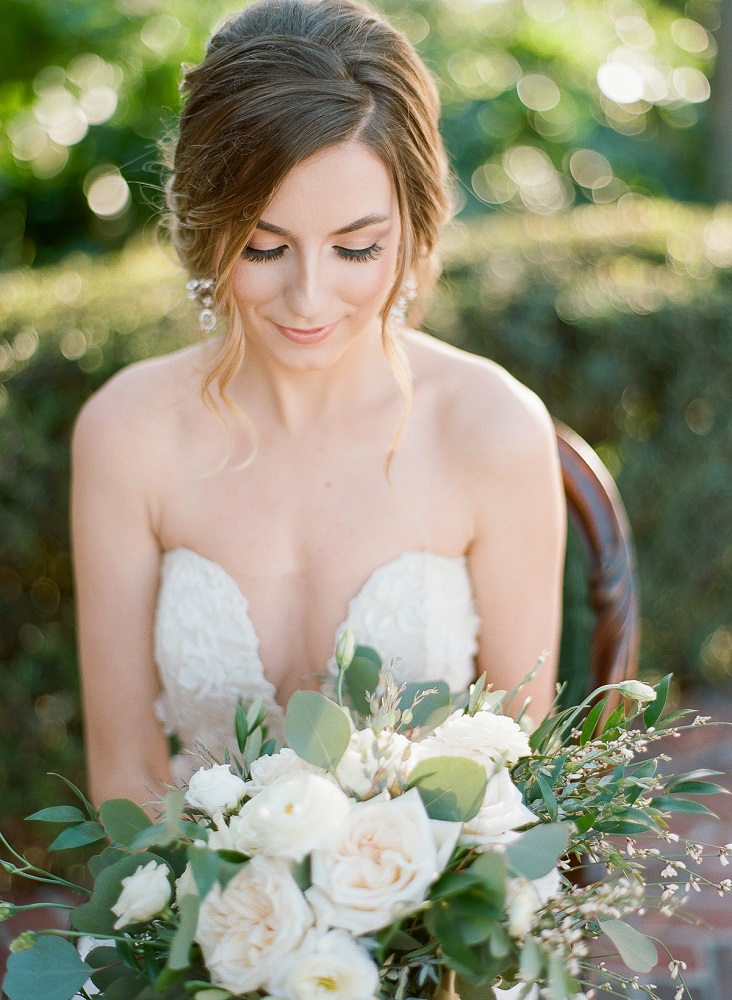 Images via Plan It Event Design & Management
Be Wary of Over Inviting:
"Do not feel obligated to invite the world! Costs add up quickly by adding even only 10 additional guests to your list. Keep your numbers in check by only inviting the people that are most important you!" – Avis Glenister, Peach and Pearl Events

"If you want a high-end look but aren't working with a high-end budget, get a machete and start chopping your guest list AND your wedding party. The smaller those get, the more you can do with your money and the more luxurious you can get without adjusting your budget." – Nicole Jansma, Nicole Jansma Photography

"Don't feel obligated to invite someone to your wedding because they invited you to theirs- everyone has a different budget and type of wedding. If you're on a budget remember: do not invite, children, co workers, dates (unless they have been together for years and are part of your life) or distant relatives." – Courtney Kern, Events Beyond
Reuse Décor:
"Finding creative ways to reuse decor will save you money! Use ceremony aisle and arch decor/floral arrangements for centerpieces and decorating the cake, dessert, and gift tables. Using bubbles or streamers as a ceremony exit can be reused later on the dance floor or for a grand exit. My favorite is saving on party favors by having a photo booth or ready made photo station! This experience adds to the fun and creates memories for you and your guests." – Kara Rebello, Embrace by Kara
We cannot stress this wedding planning step enough. Your day will be so much more joyful if your dollars have been allocated well in advance. And, a final tip: once you have a budget, stick to it.  
Do you have any questions about creating your wedding budget? Leave them below, and we will be sure to respond!
The following two tabs change content below.
My name is Carly, and I live for love whether it's the love I witness between my family members and friends or the love I have for places and weddings. For these reasons and more, I write about the wedding industry, and I'm an event planner, designer, and floral stylist who will forever be in love with flowers, pink, and bows.