Claire and Mike met during their senior year of high school, and they've been together ever since! The pair got engaged in San Francisco and thoughtfully decided to celebrate the rest of the evening together rather than dashing to call family and friends. I love their intentional start to their engagement that ultimately turned to ways in which to honor their guests at their reception.
While planning their Sonoma wedding, Claire notes she and Mike were so excited to work with newly established wedding industry businesses – something Claire is passionate about as she embarks on her own small business journey with her wedding planning business. Claire also believes "less is more" (so do we!), so she used the tiles surrounding the fountain at Sonoma Golf Club, their venue, as the inspiration behind their wedding palette – shades of blue, green, and white. Claire's bow-adorned dress is what dreams are made of, their alfresco dinner complete with golden hour light looks like it's straight out of a dream, and I love how much Claire believes the bride and groom are the hosts of their wedding and therefore should meet and greet with all of their guests and set the wedding's (fun!) tone.
From all of us on the Every Last Detail team (especially bow and family loving me!), thank you so much to Caitlin O'Reilly Photography for sending this oh-so-lovely day our way!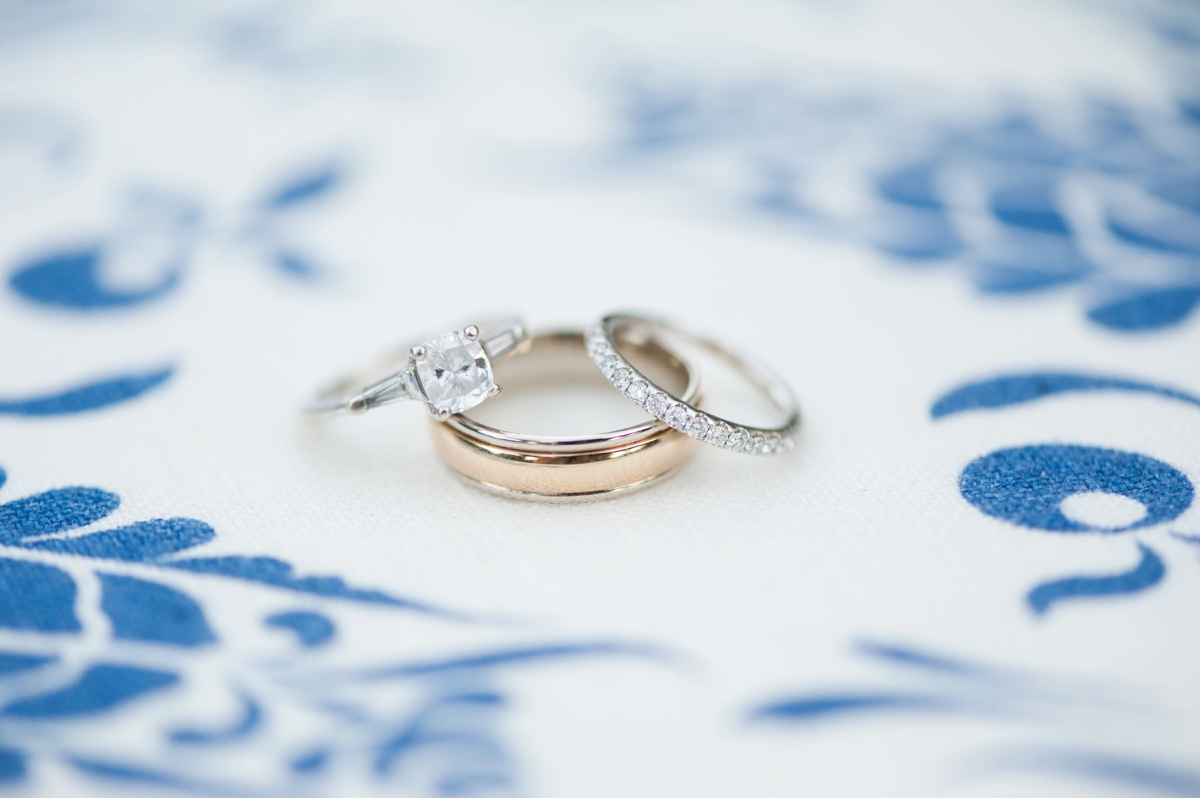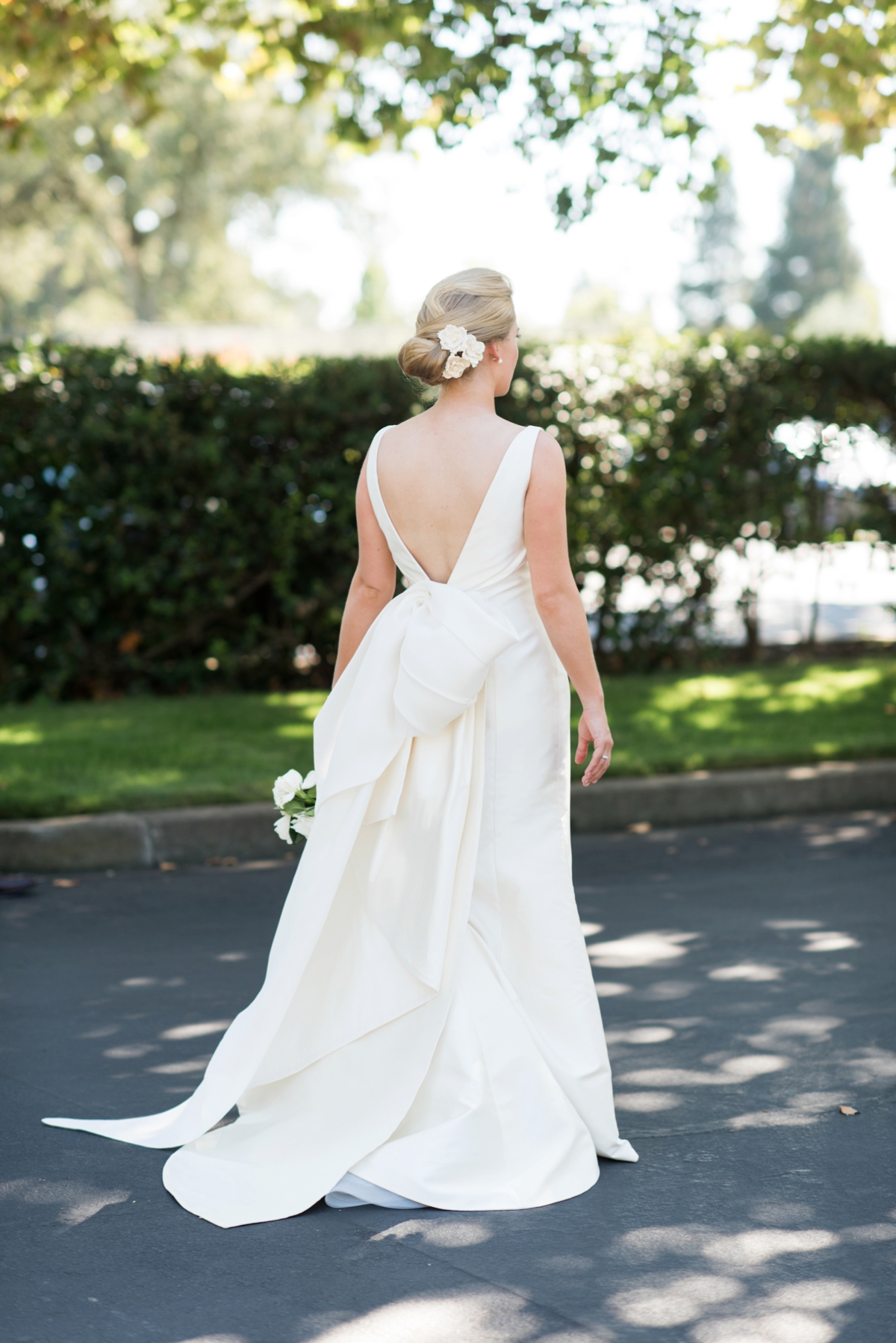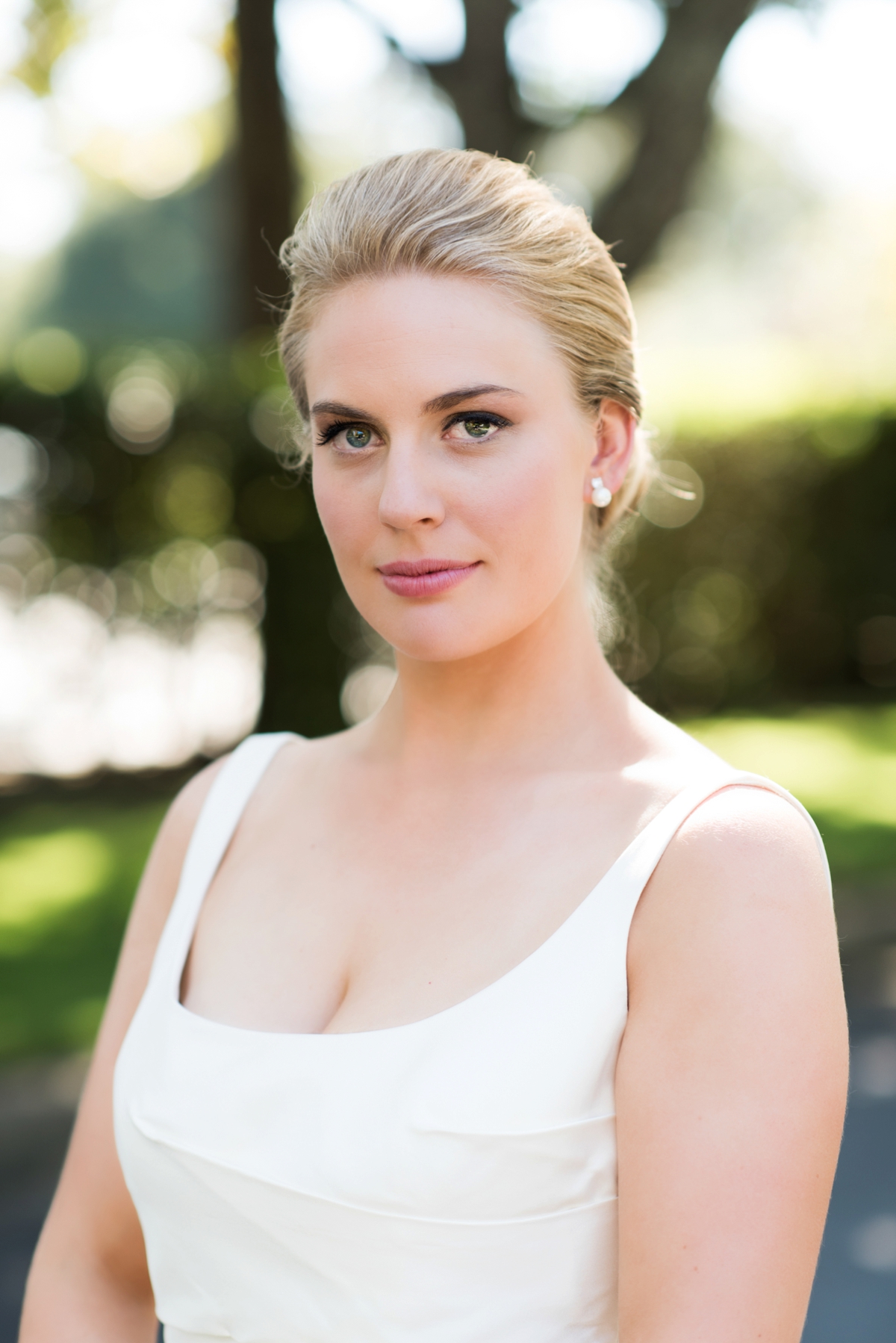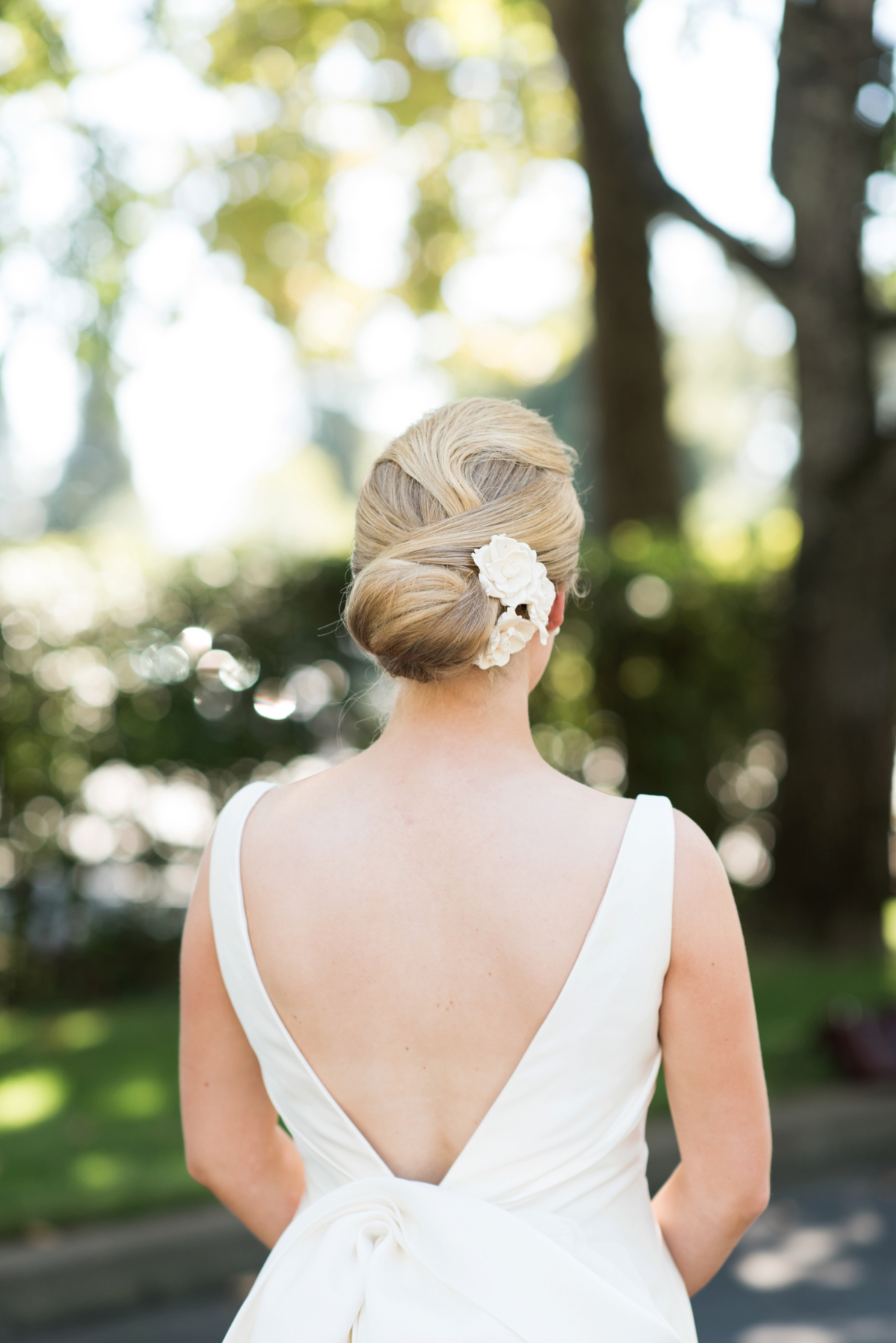 What (or who) helped you most in your planning process and/or on your wedding day?
I have been involved in the wedding industry for over six years, so I did most of the work on my own. I was able to have a sounding board in a well established San Francisco based wedding planner, Kathryn Kenna of The Wedding Resource. When I was 18 years old I began interning with Kathryn, and then ultimately working with her as her day of assistant. To ensure that every detail I planned prior to the wedding was carried out I hired a day of coordinator, which I recommend to anyone no matter the size of your celebration.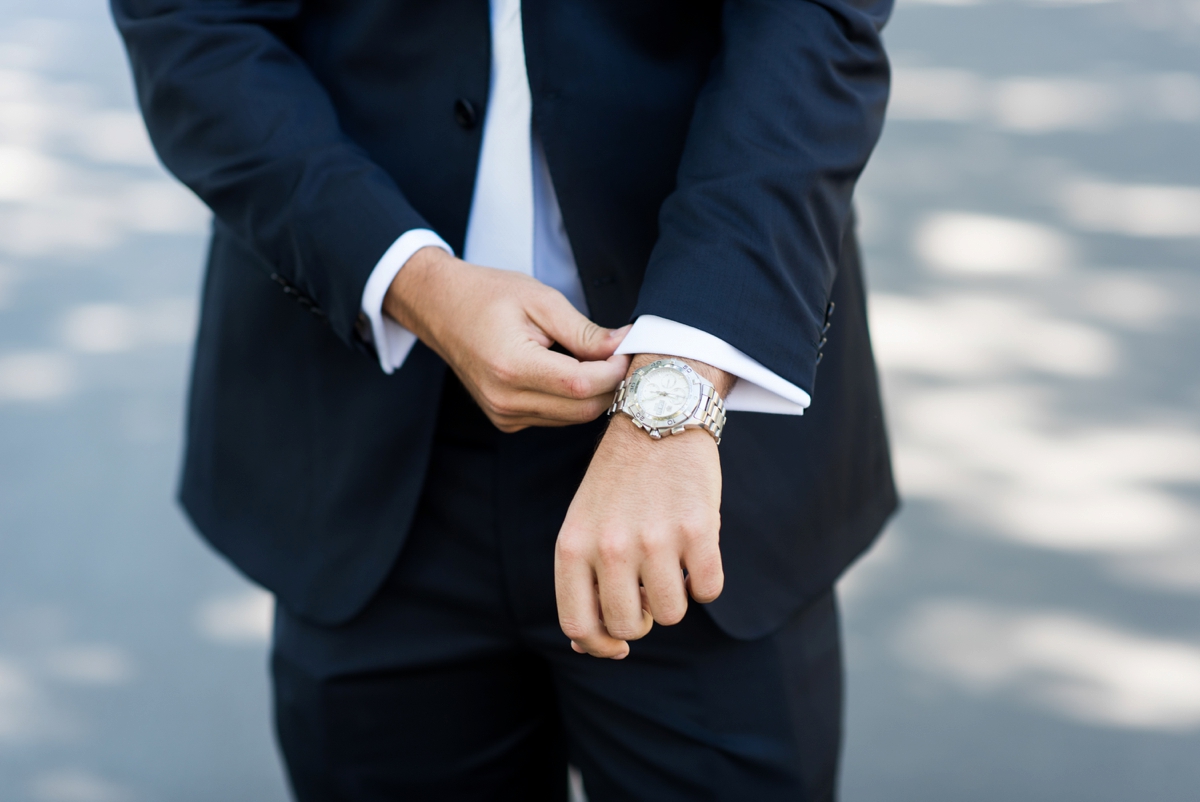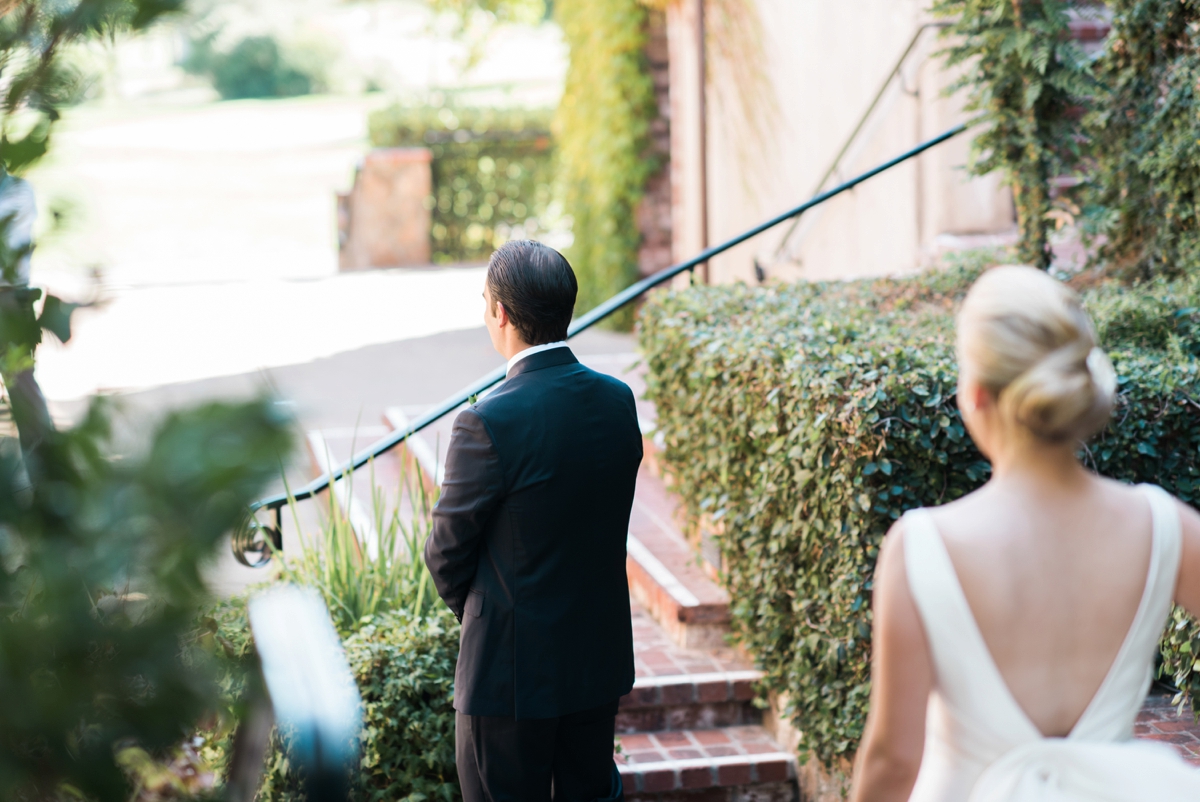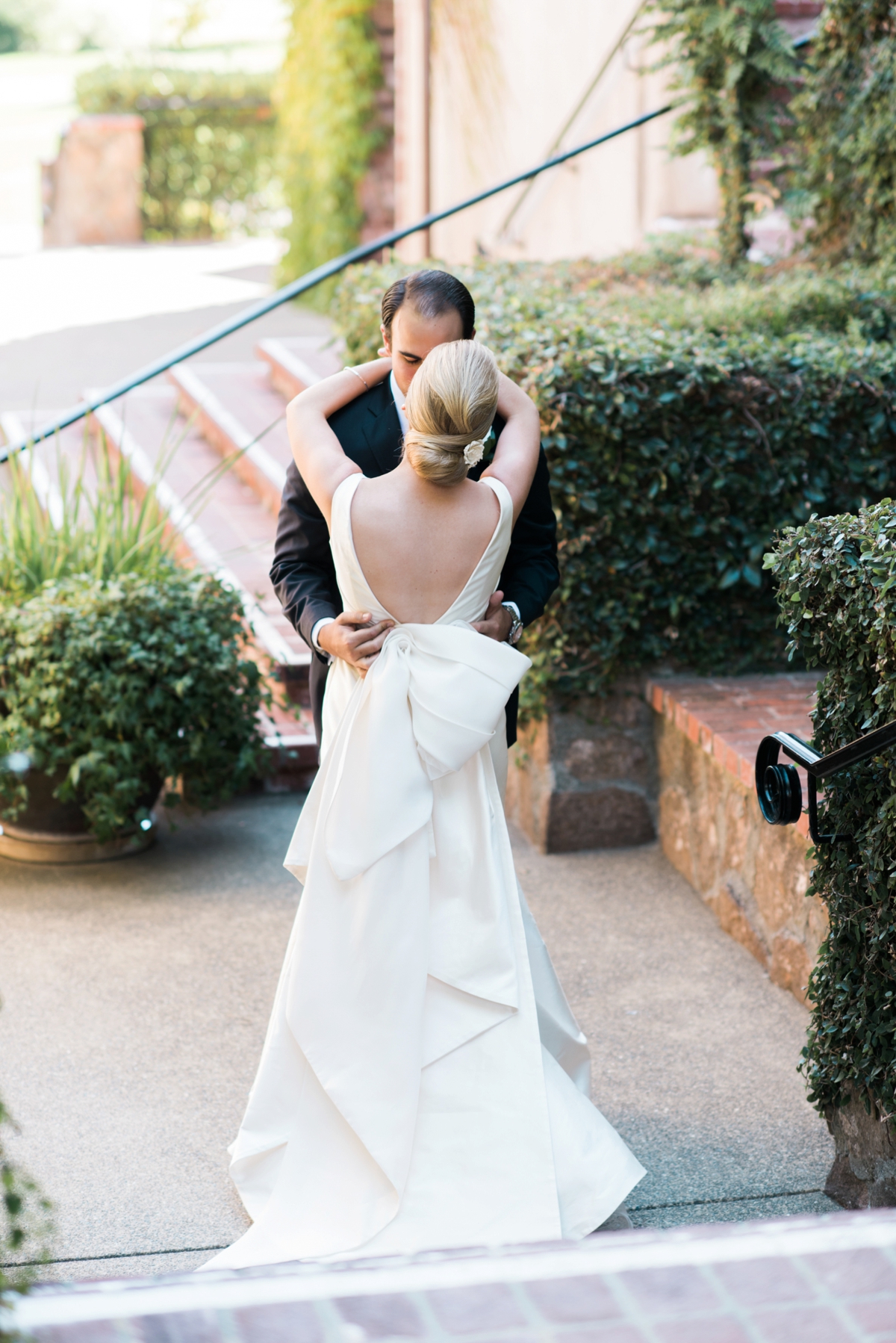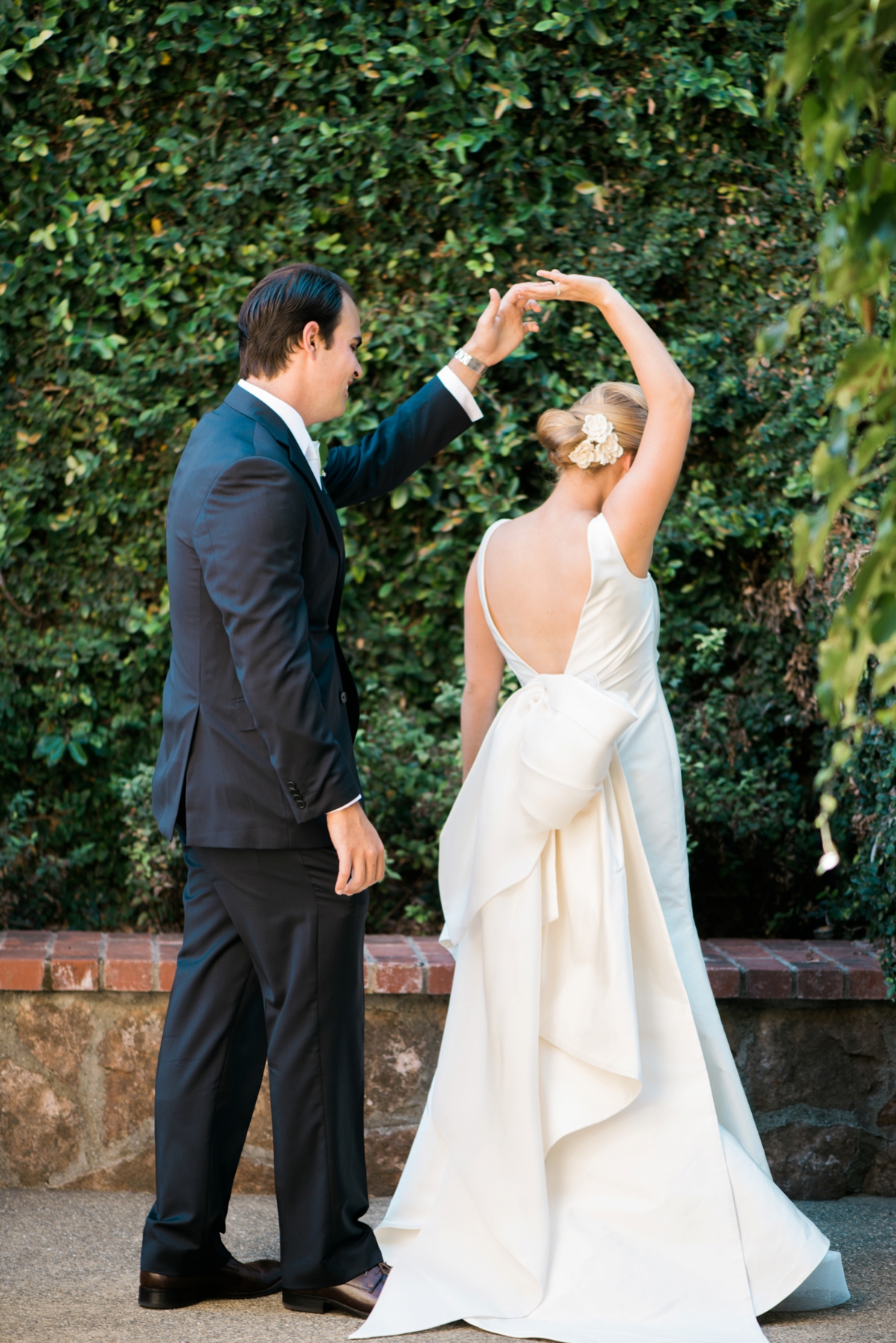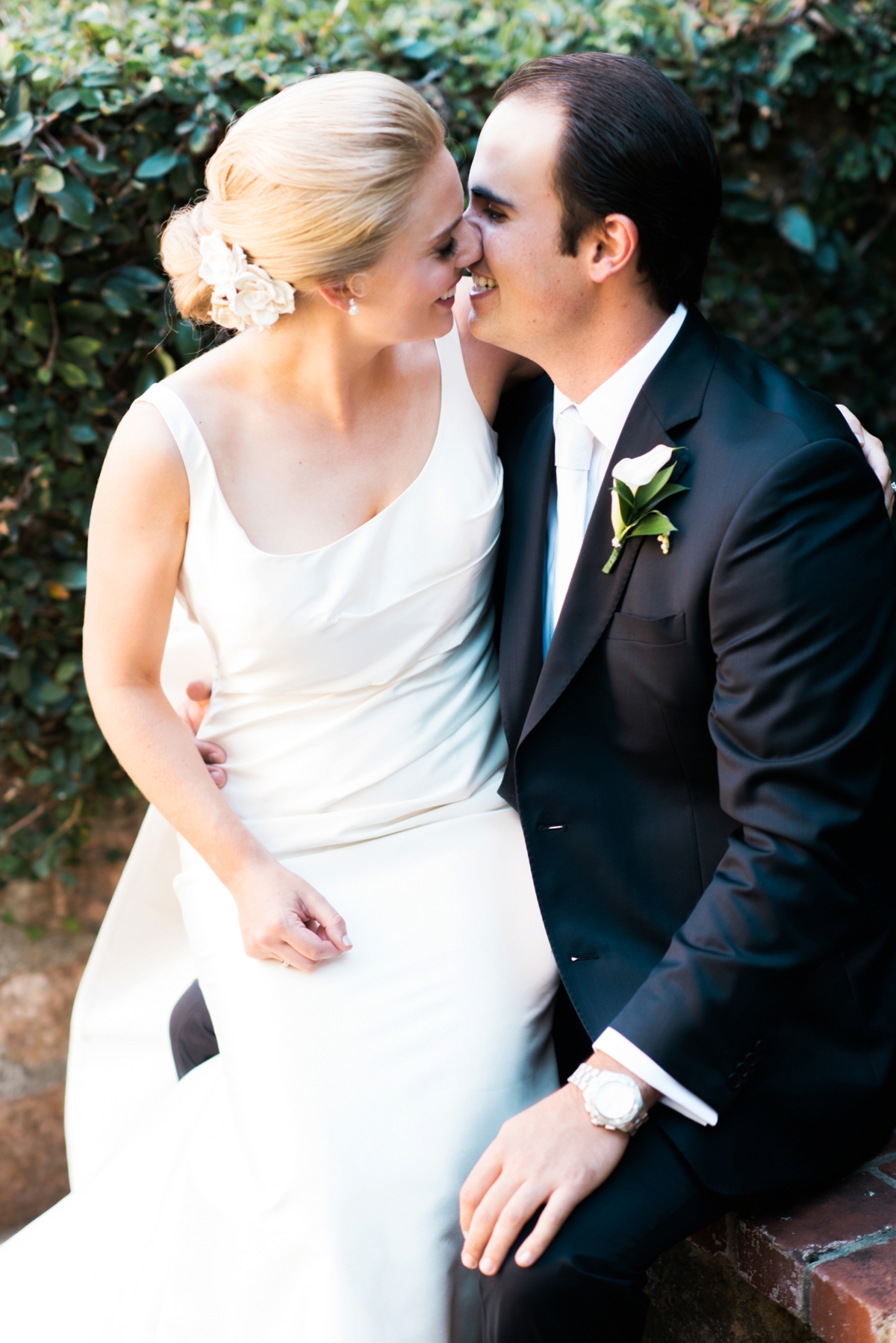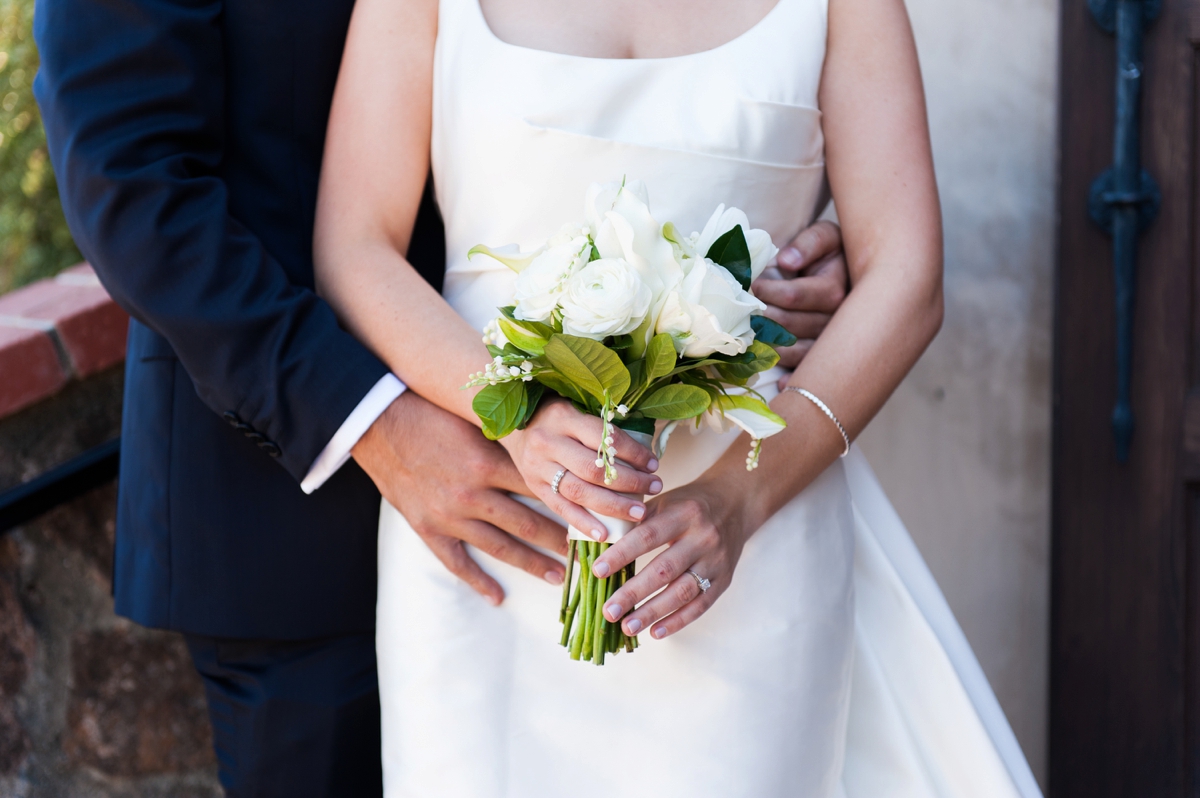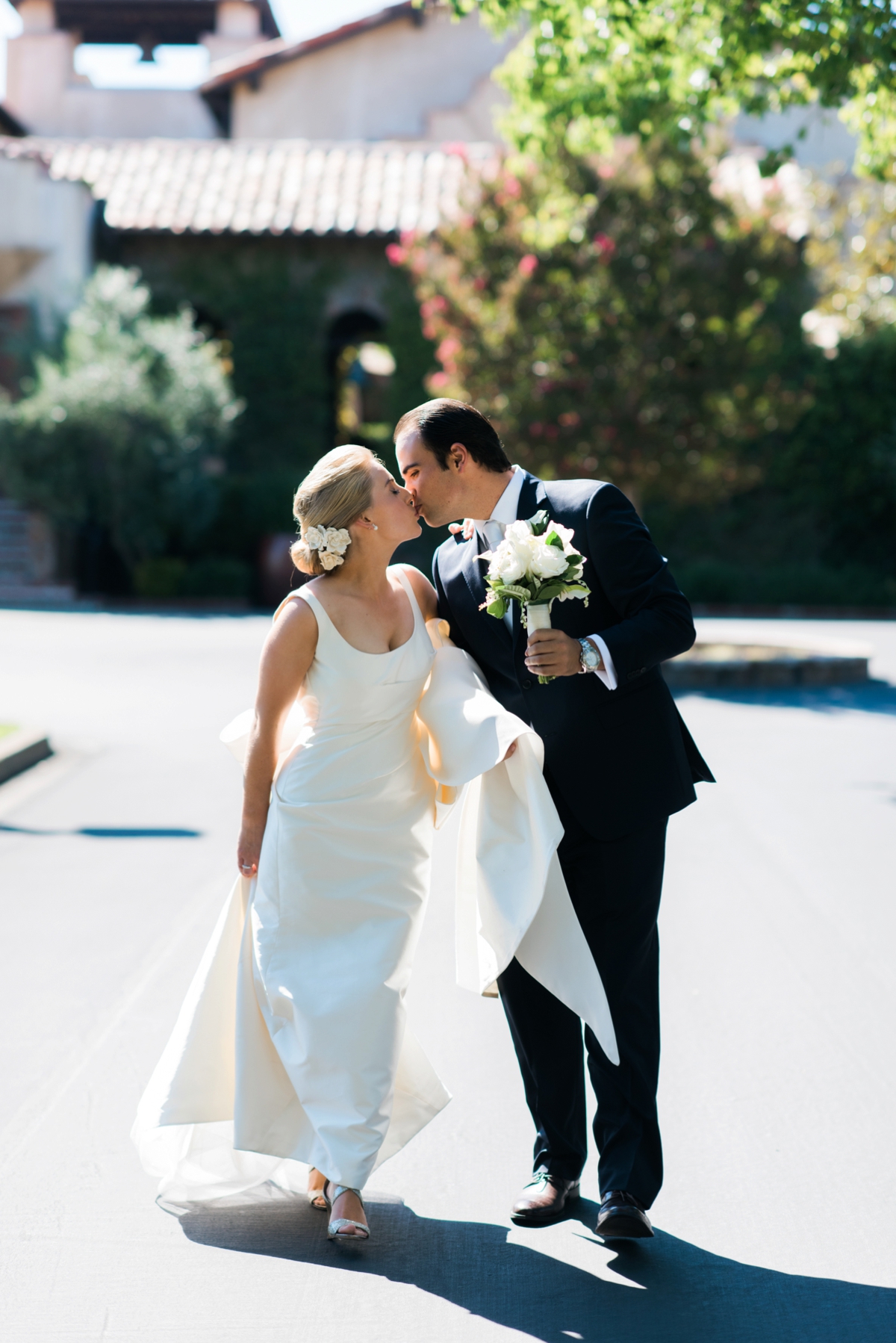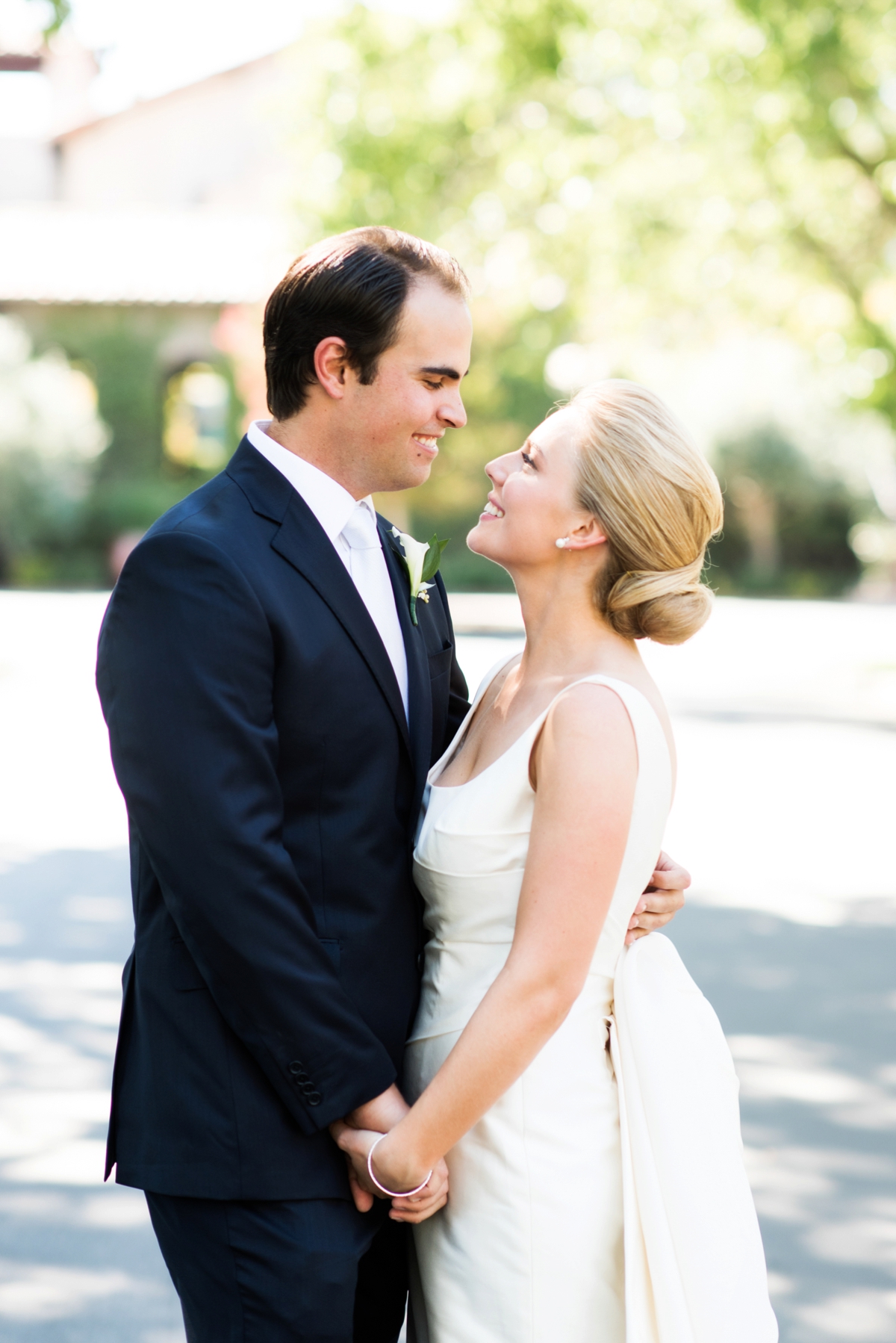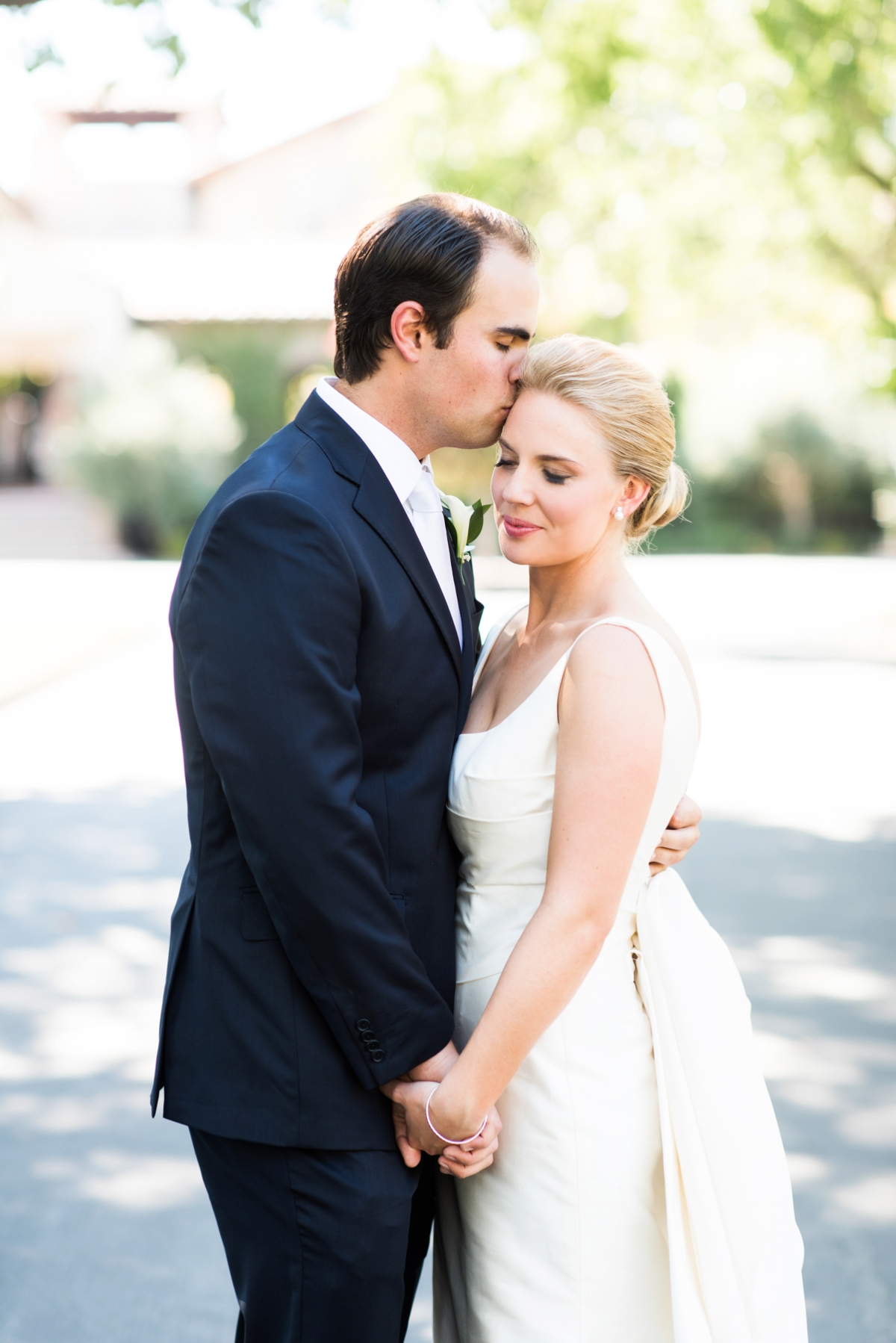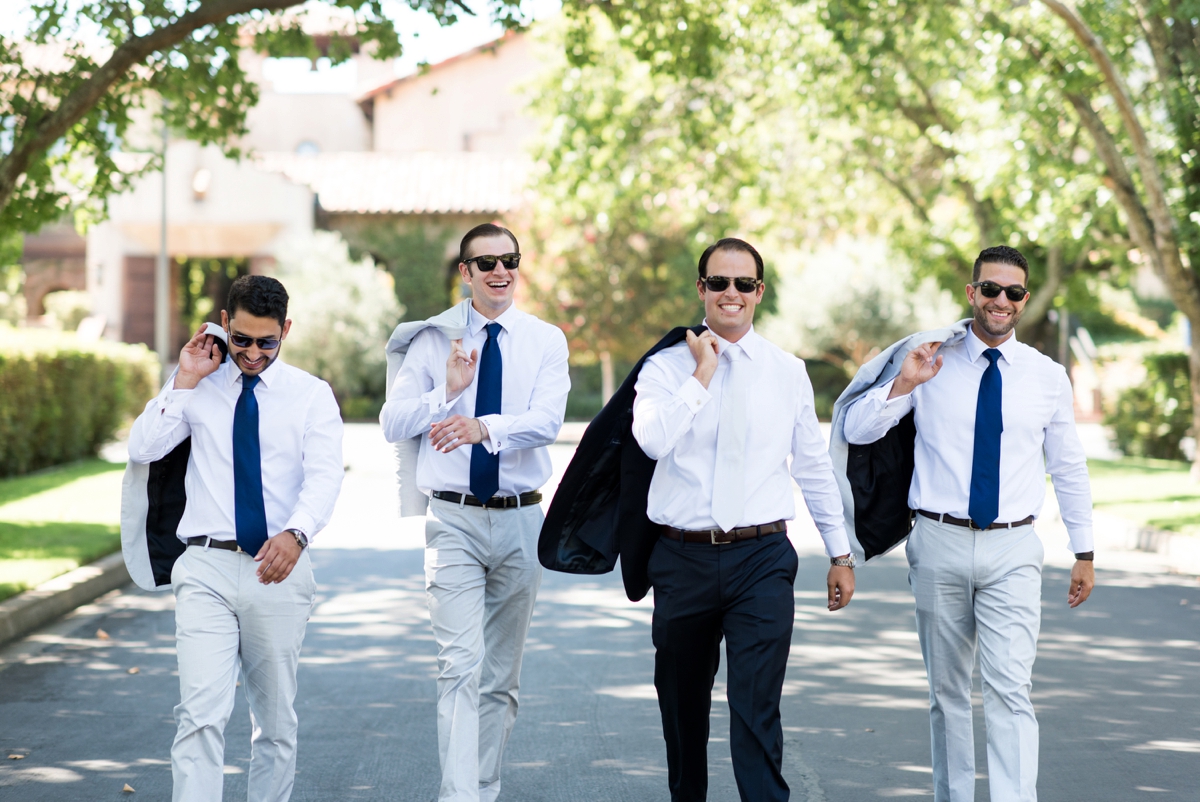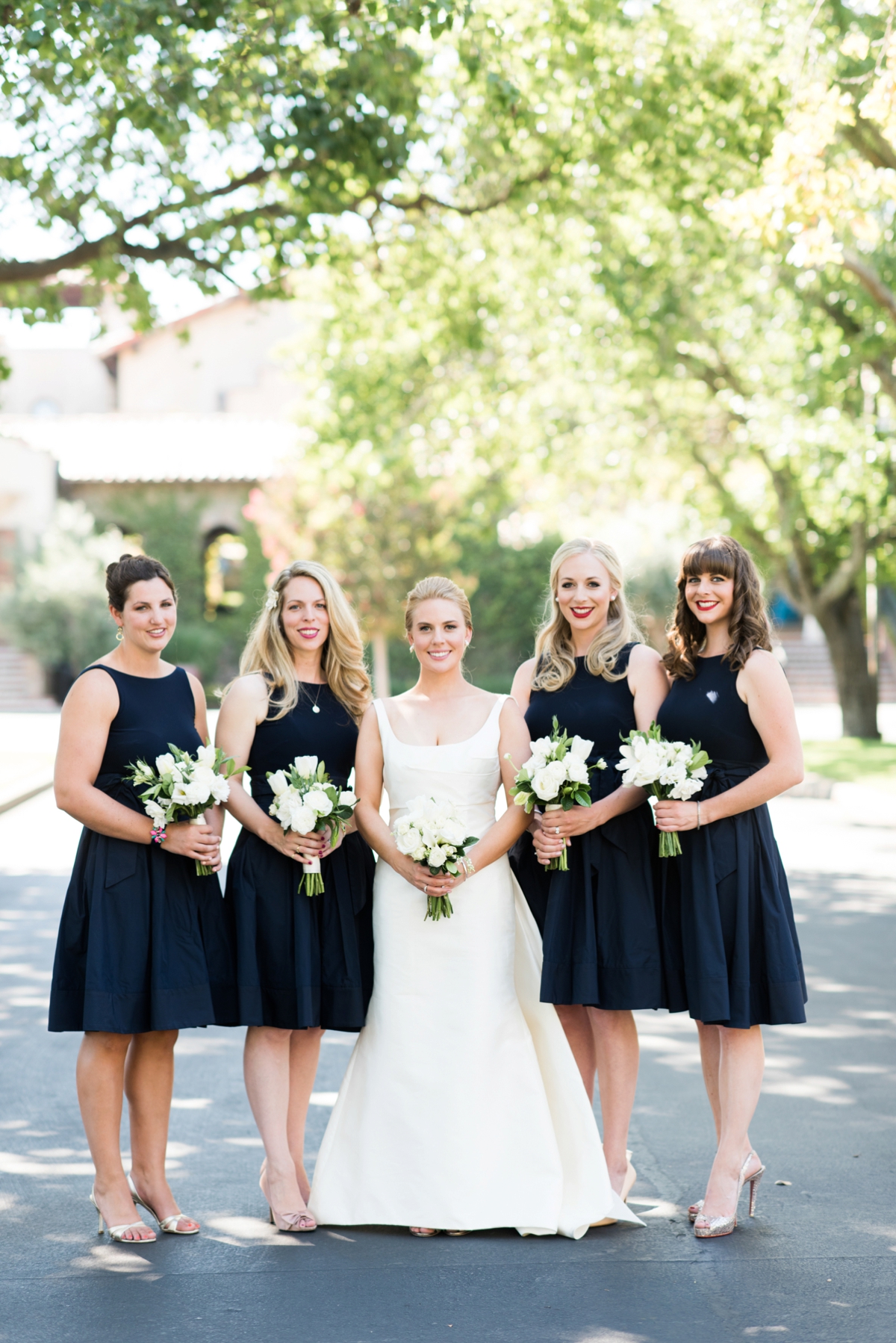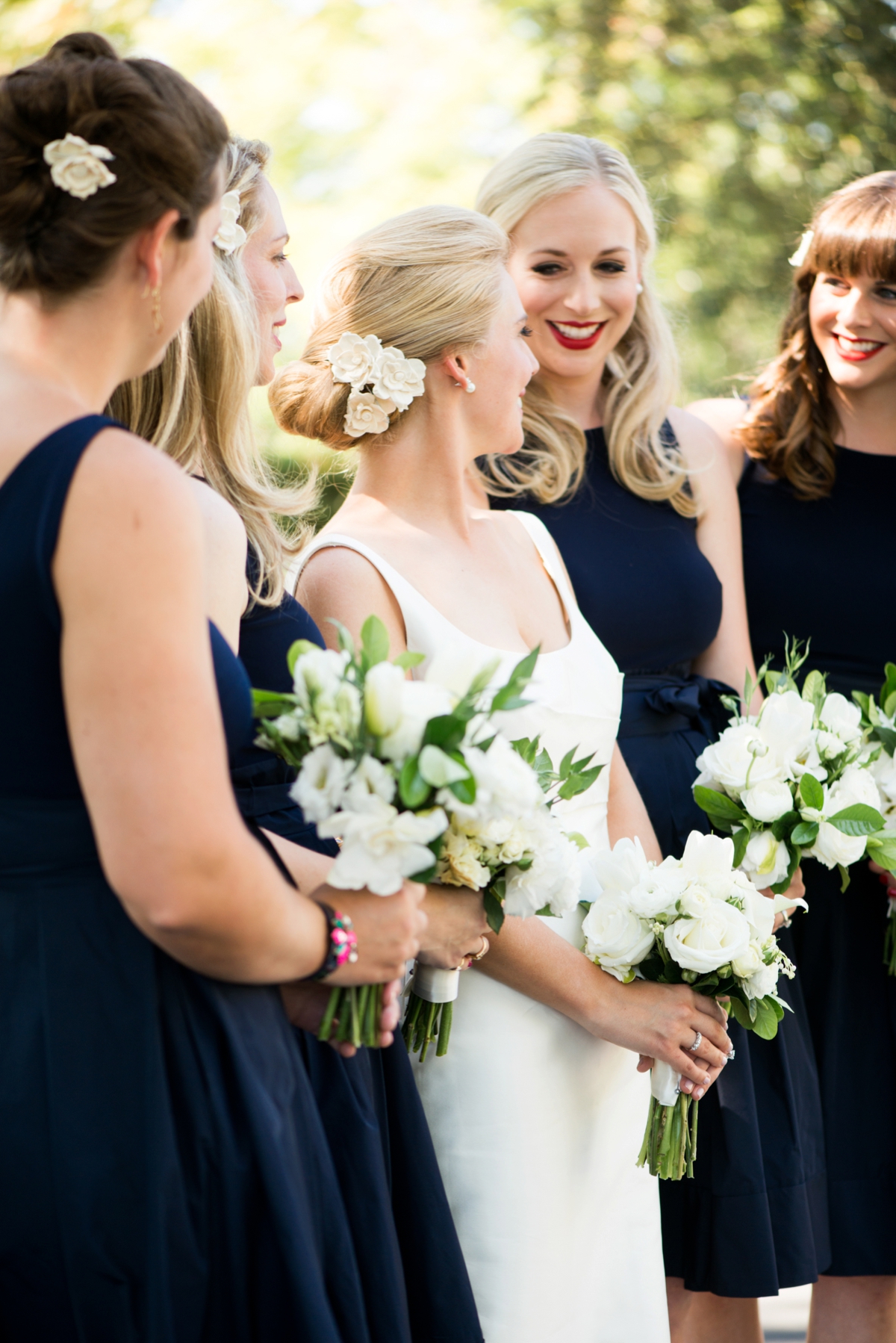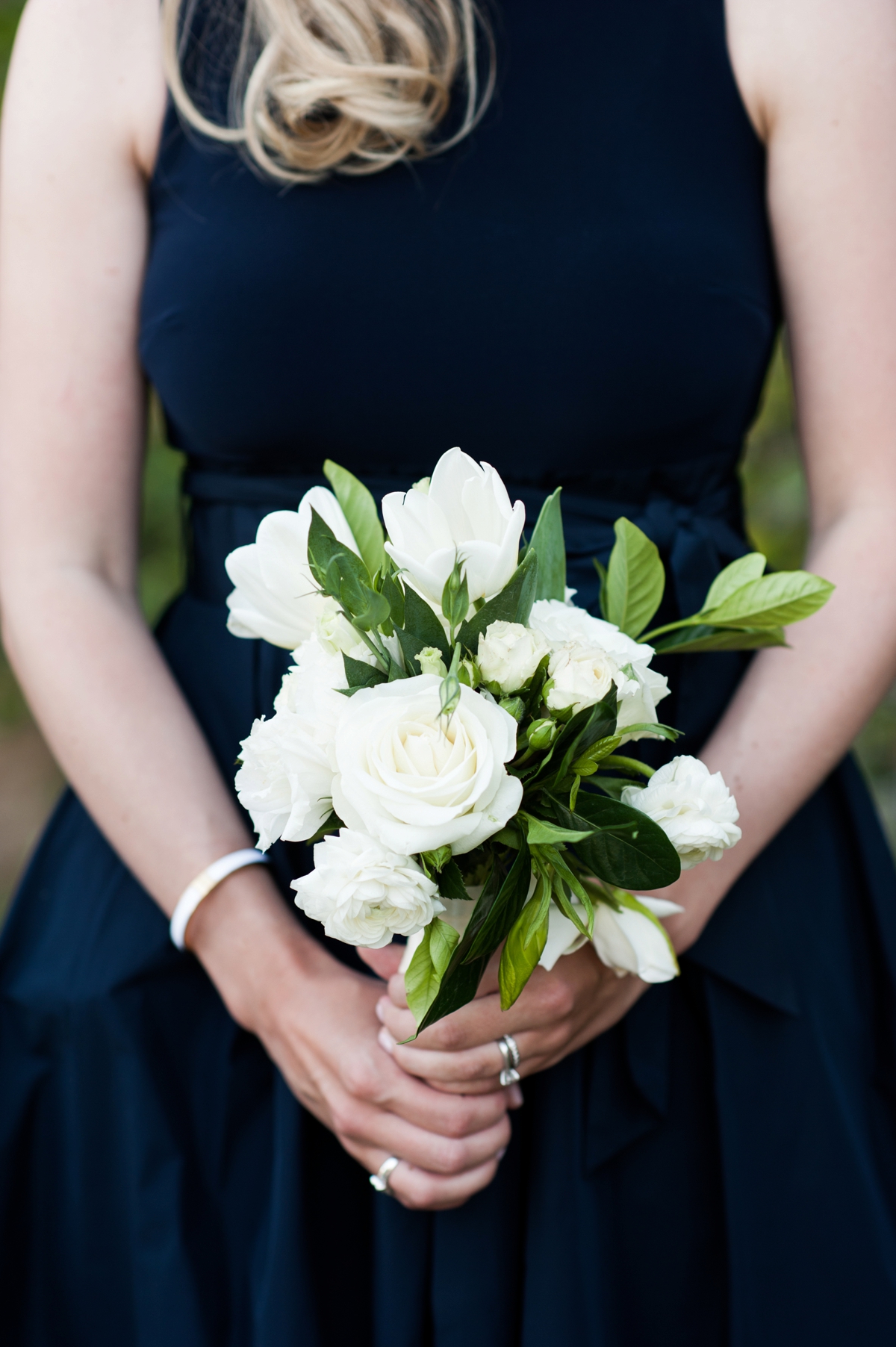 What was the most important thing to you when deciding who to work with for your wedding? 
The most important aspect of wedding planning is to create a reliable team of vendors. I wanted to work with people who were easy to get along with, enjoyable, and accountable. Having recently started my own event and wedding business I was also interested in working with vendors who were also new to having their own businesses. I'm always looking for ways to support up and comping talent in the event industry.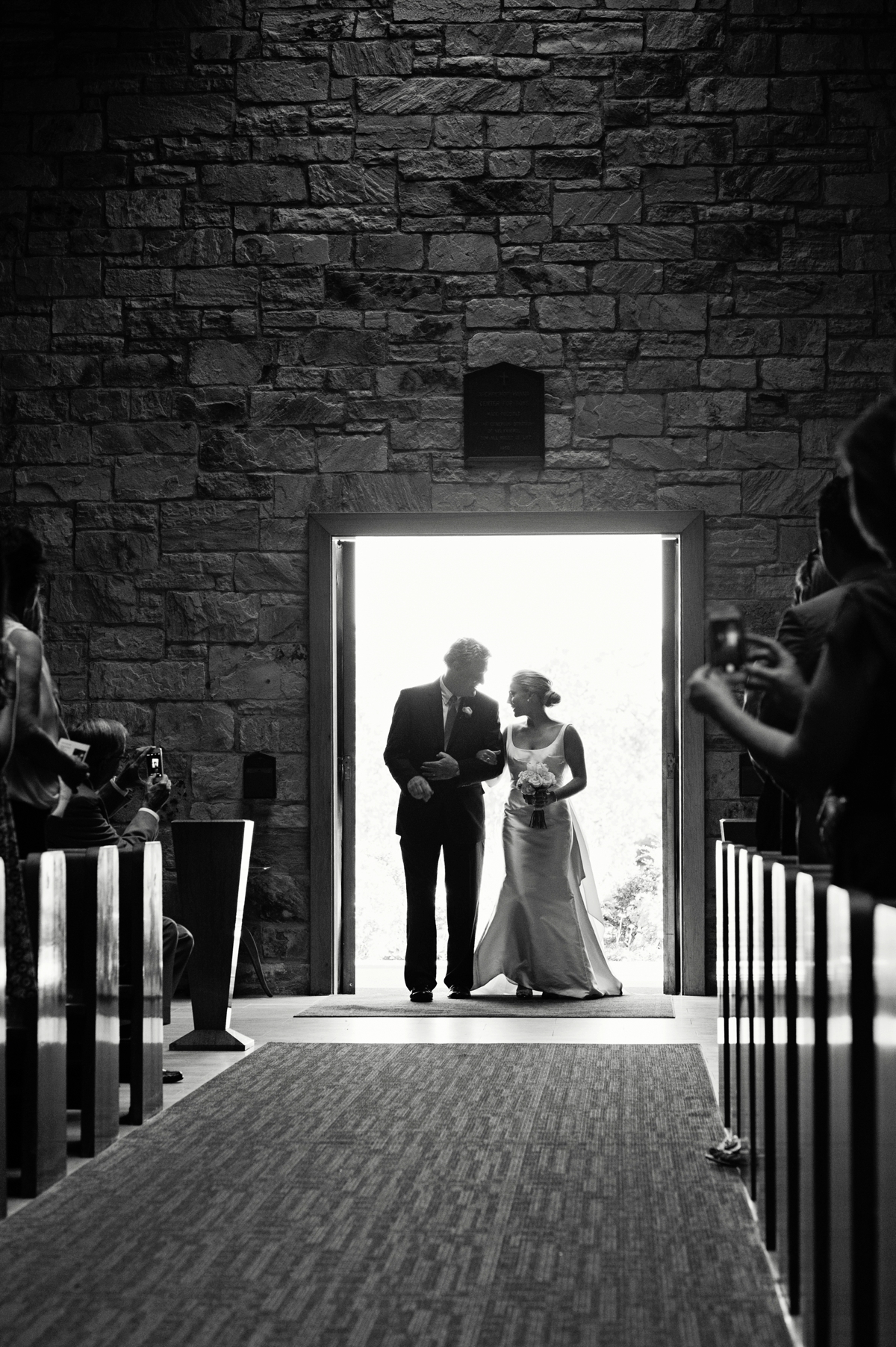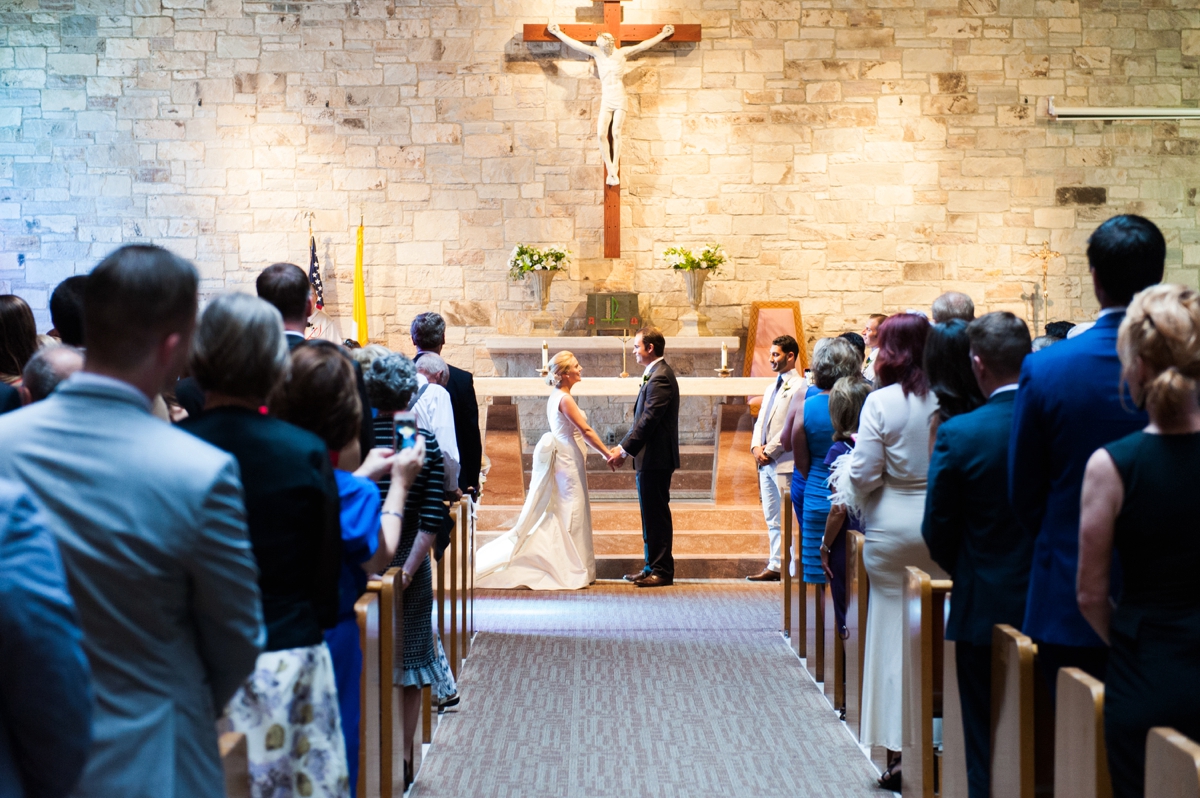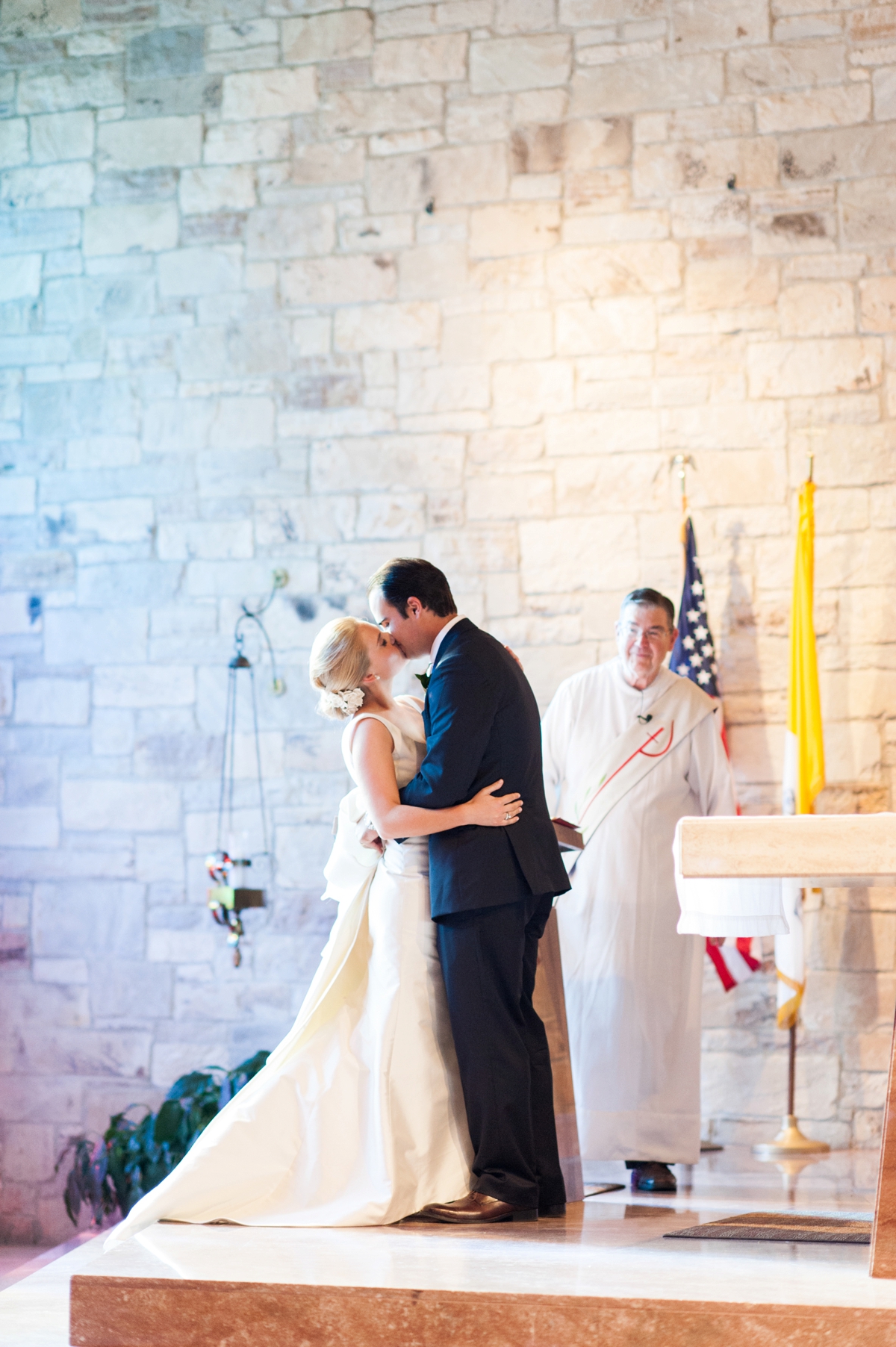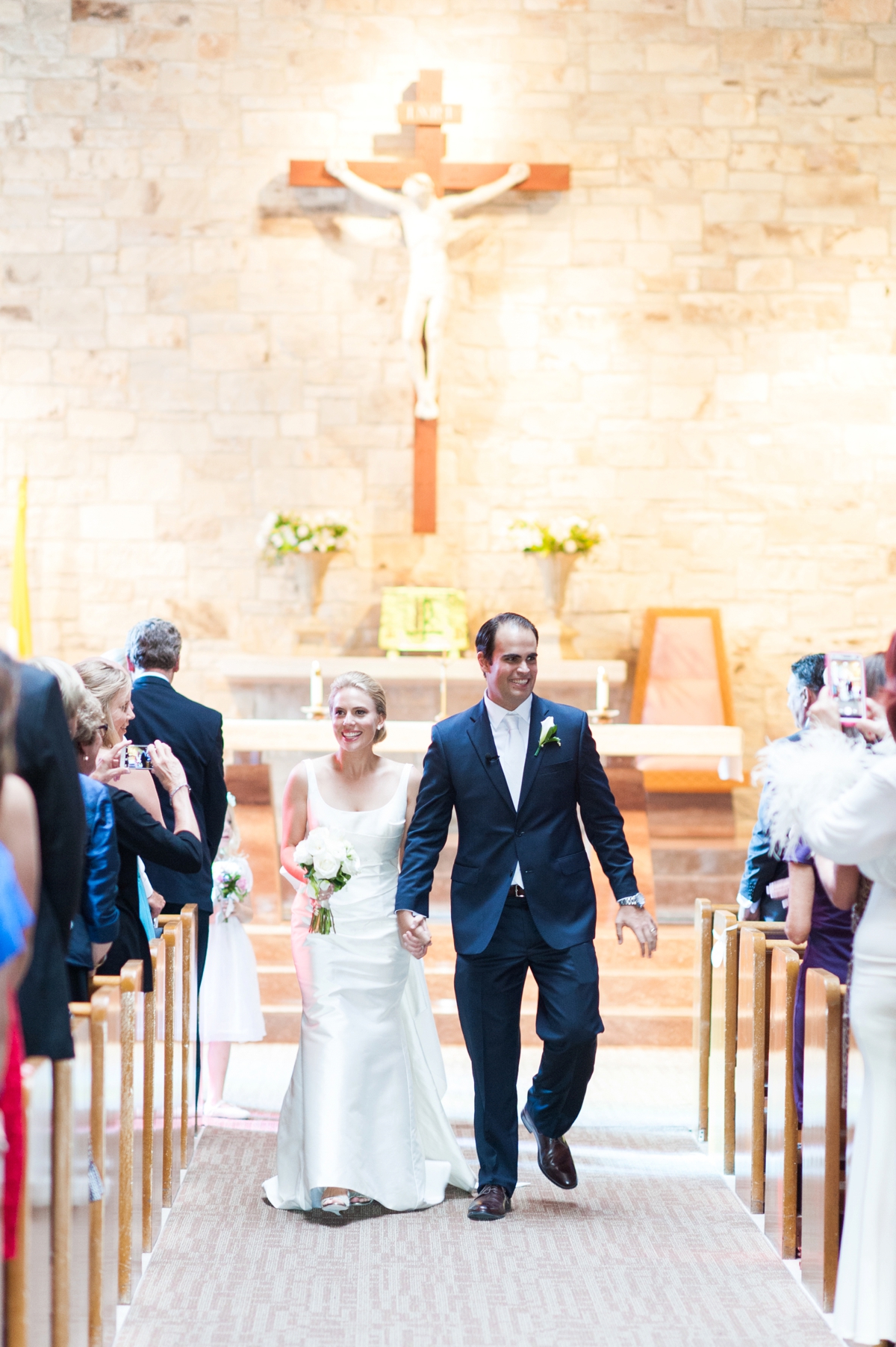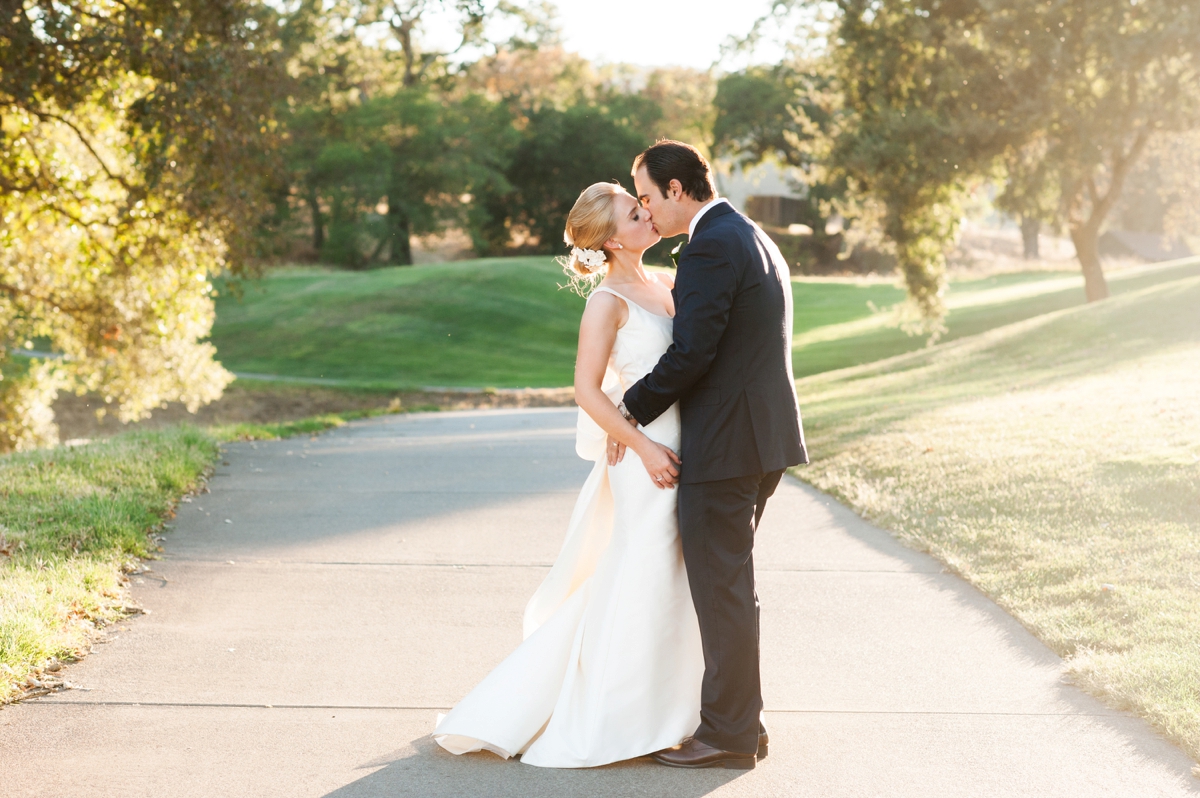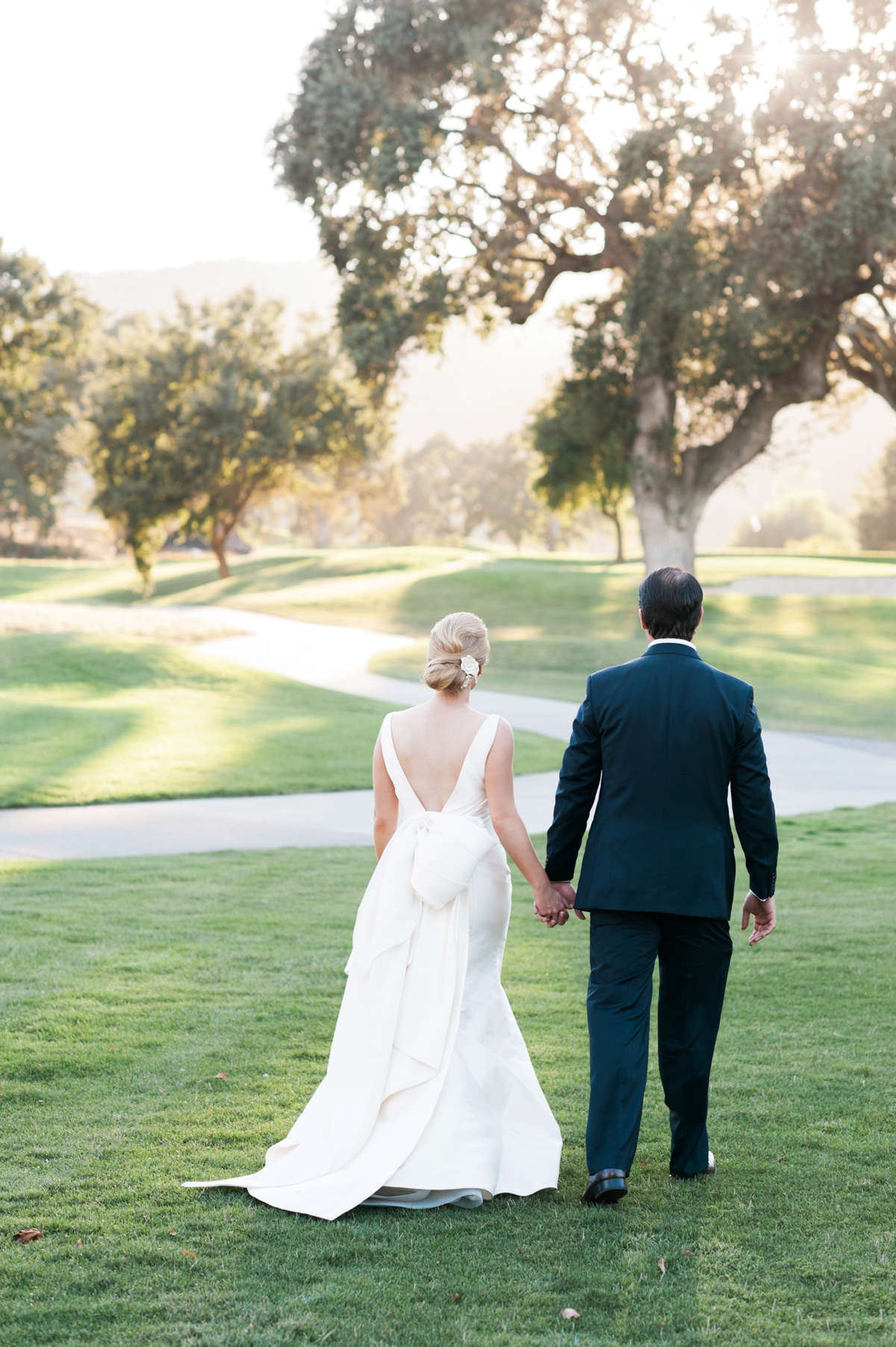 What was your inspiration for your wedding details and/or design?  
Our inspiration was family. Everything we selected and the way the evening unfolded was about sharing this special day with our family. My husband and I are very family-centric, and we wanted to create a beautiful setting for everyone to gather. The most design inspiration I used was the venue itself. The courtyard where we had cocktails has Spanish tile details. I picked up on the blues in the fountain tiles and ran from there. Different hues of blue were all over our wedding. I wanted to use the setting, both designed elements and natural elements throughout the space.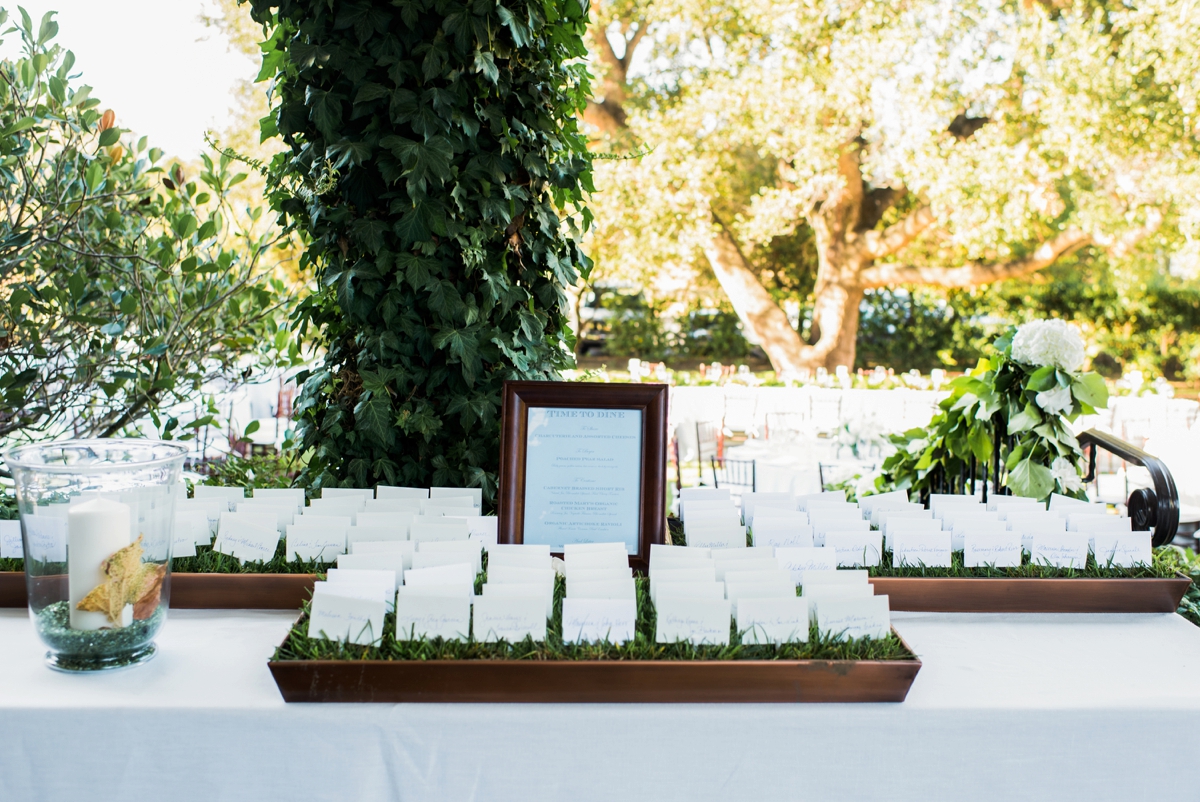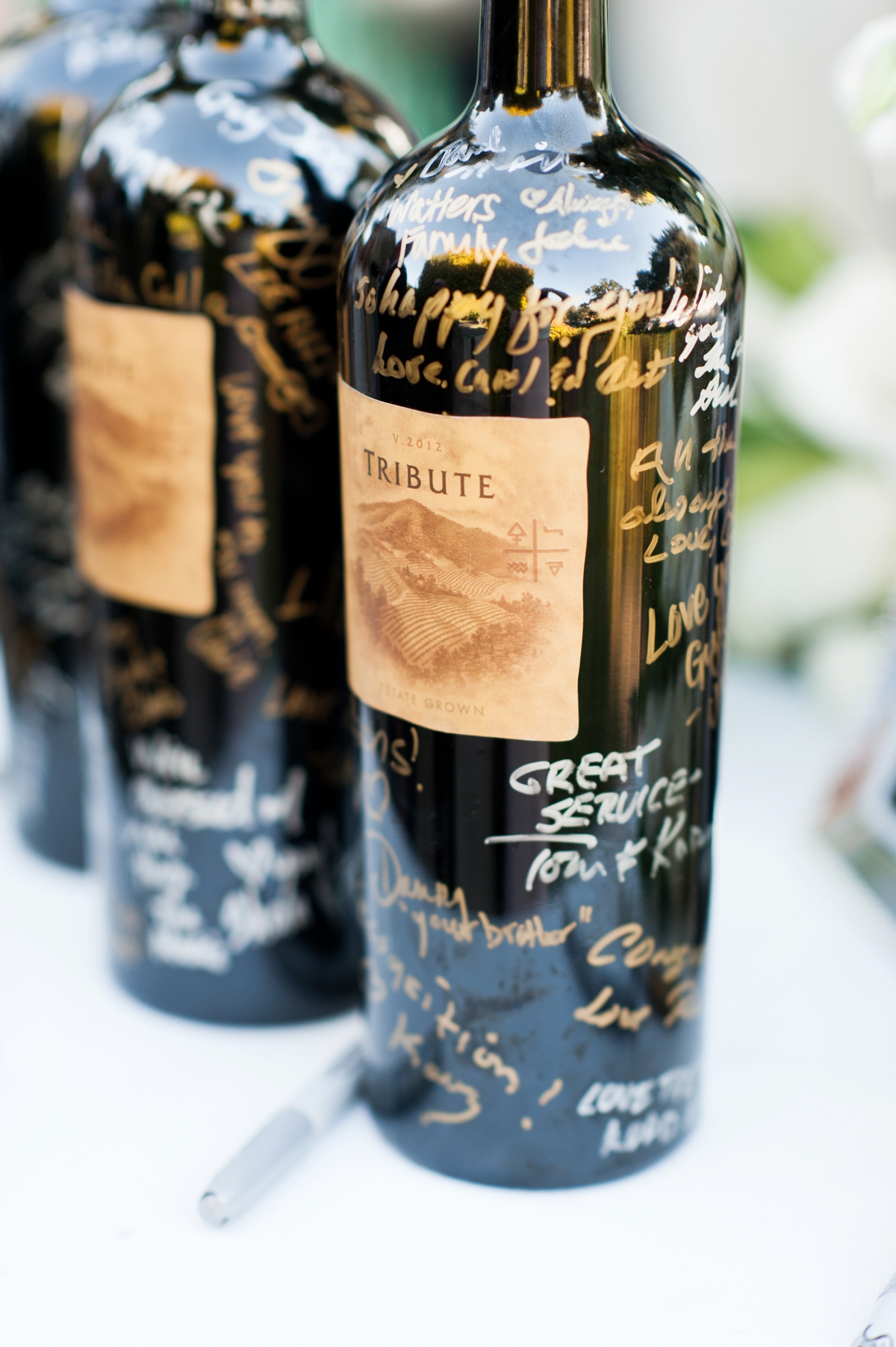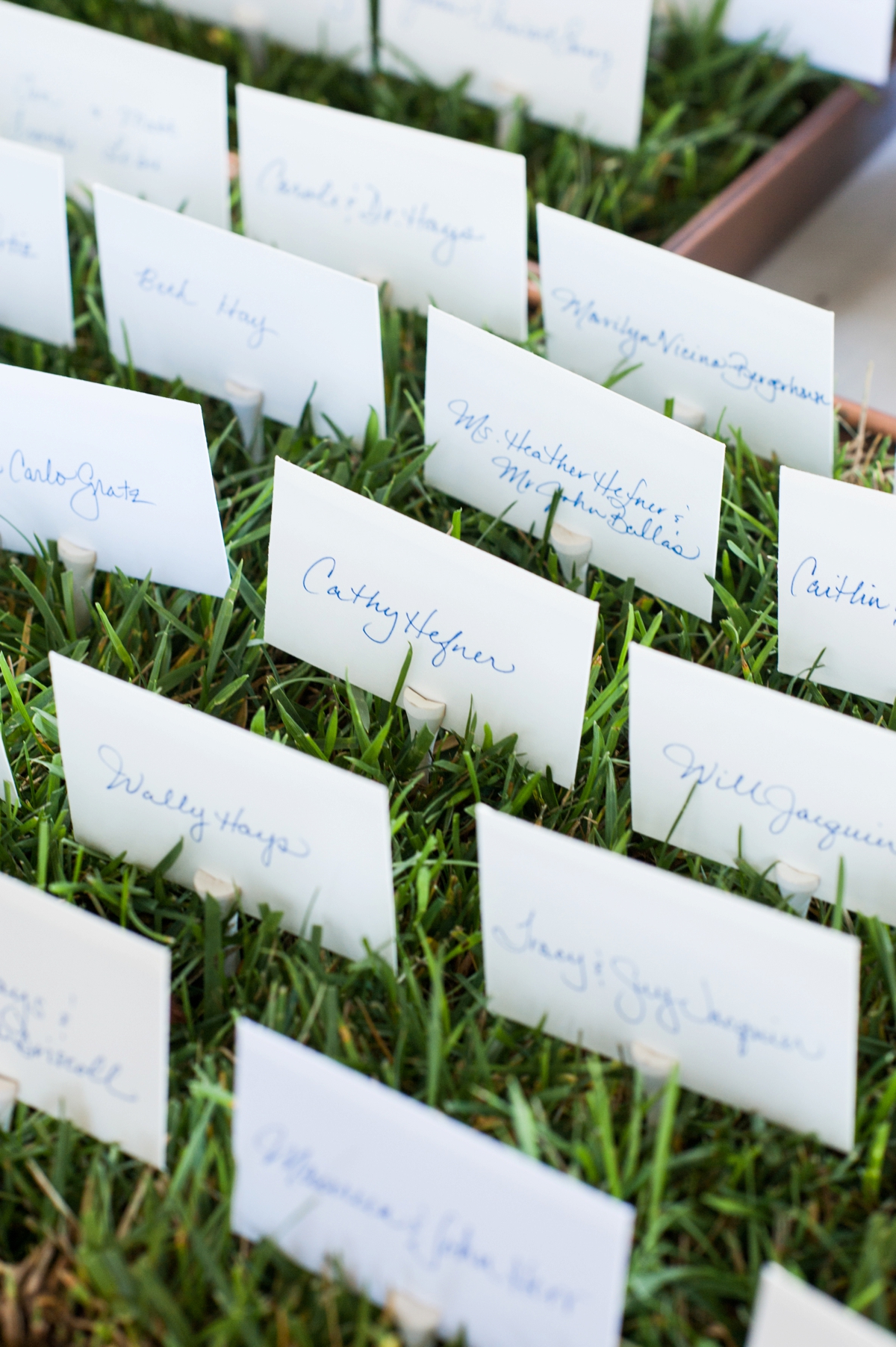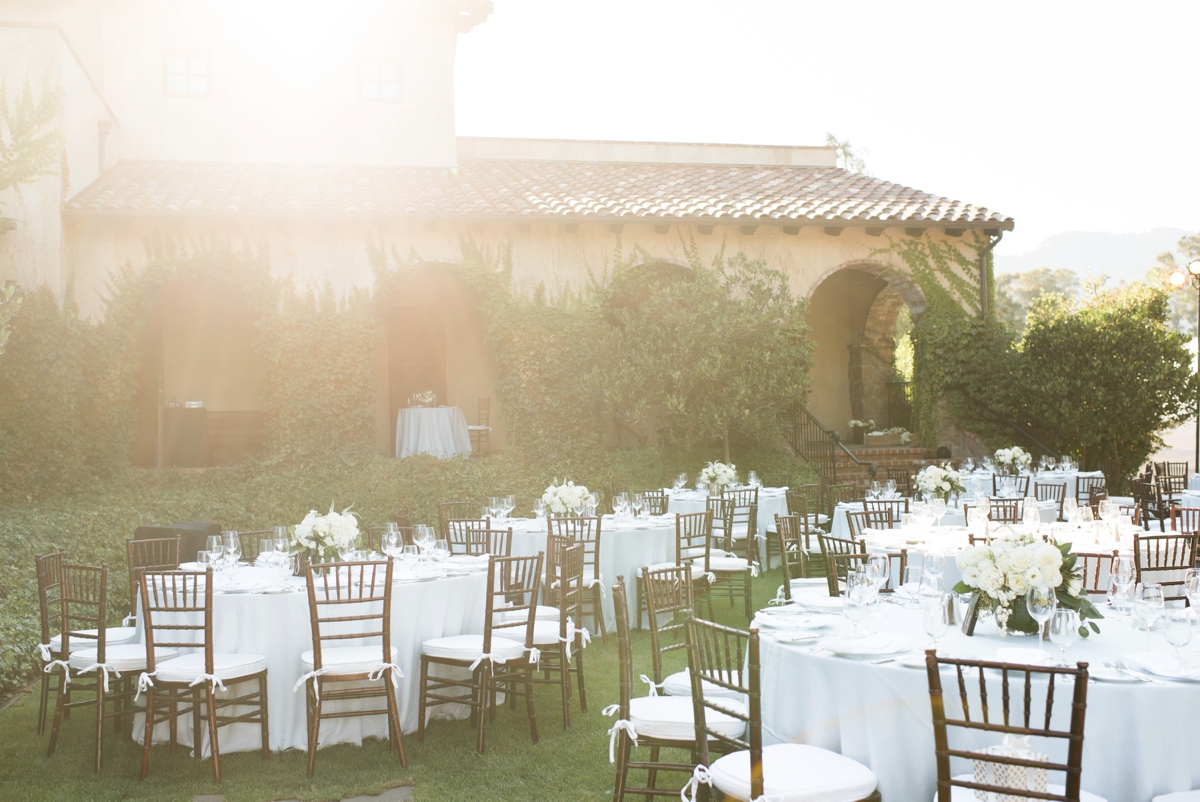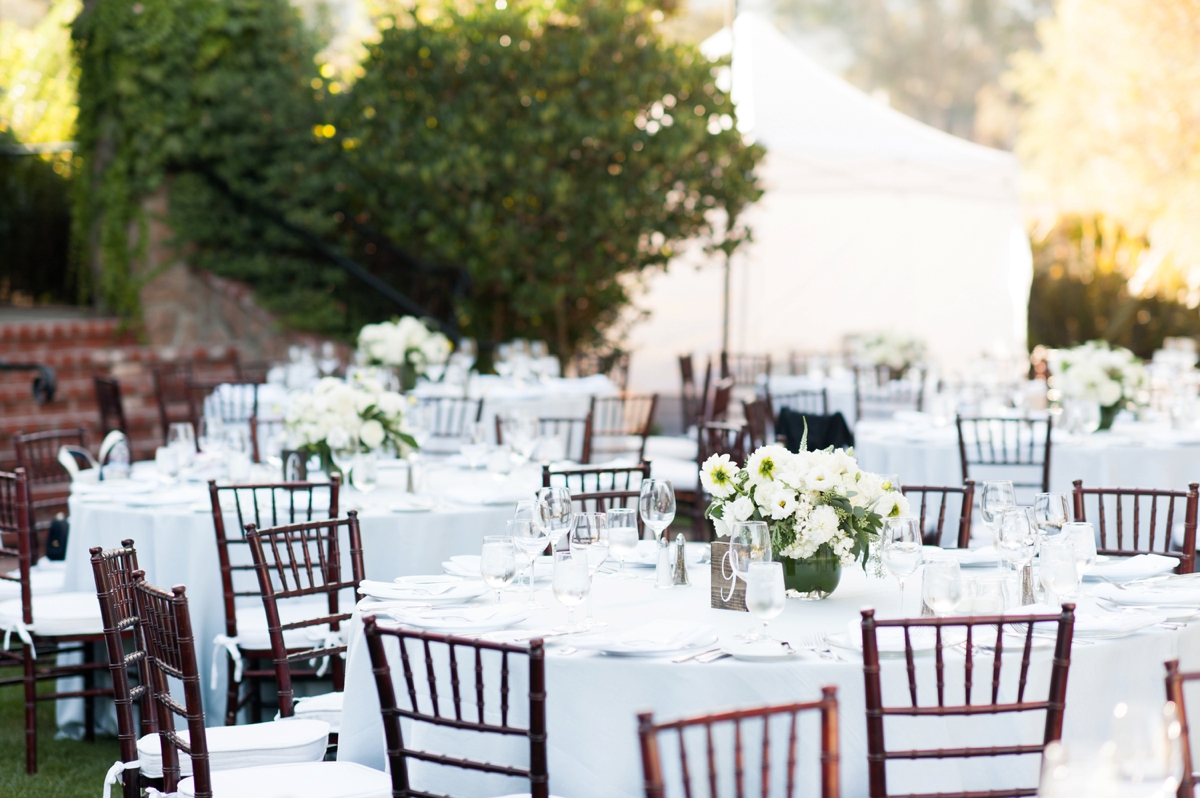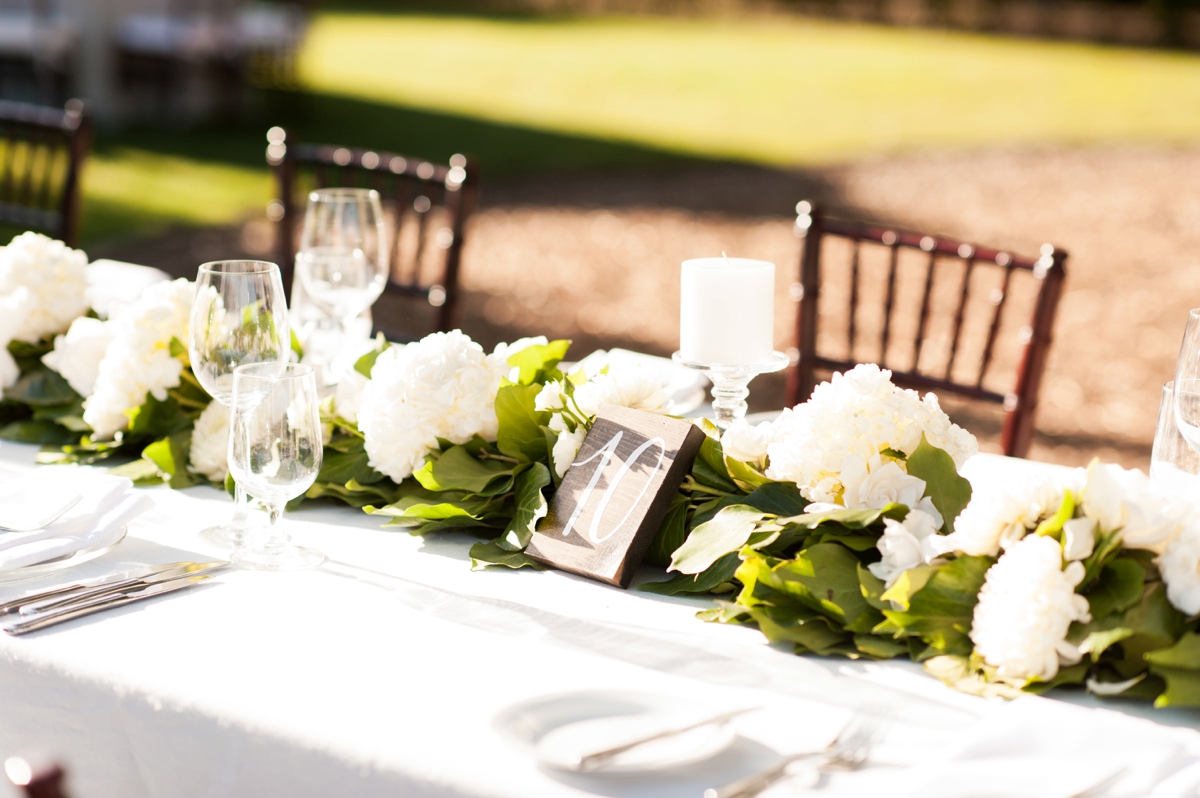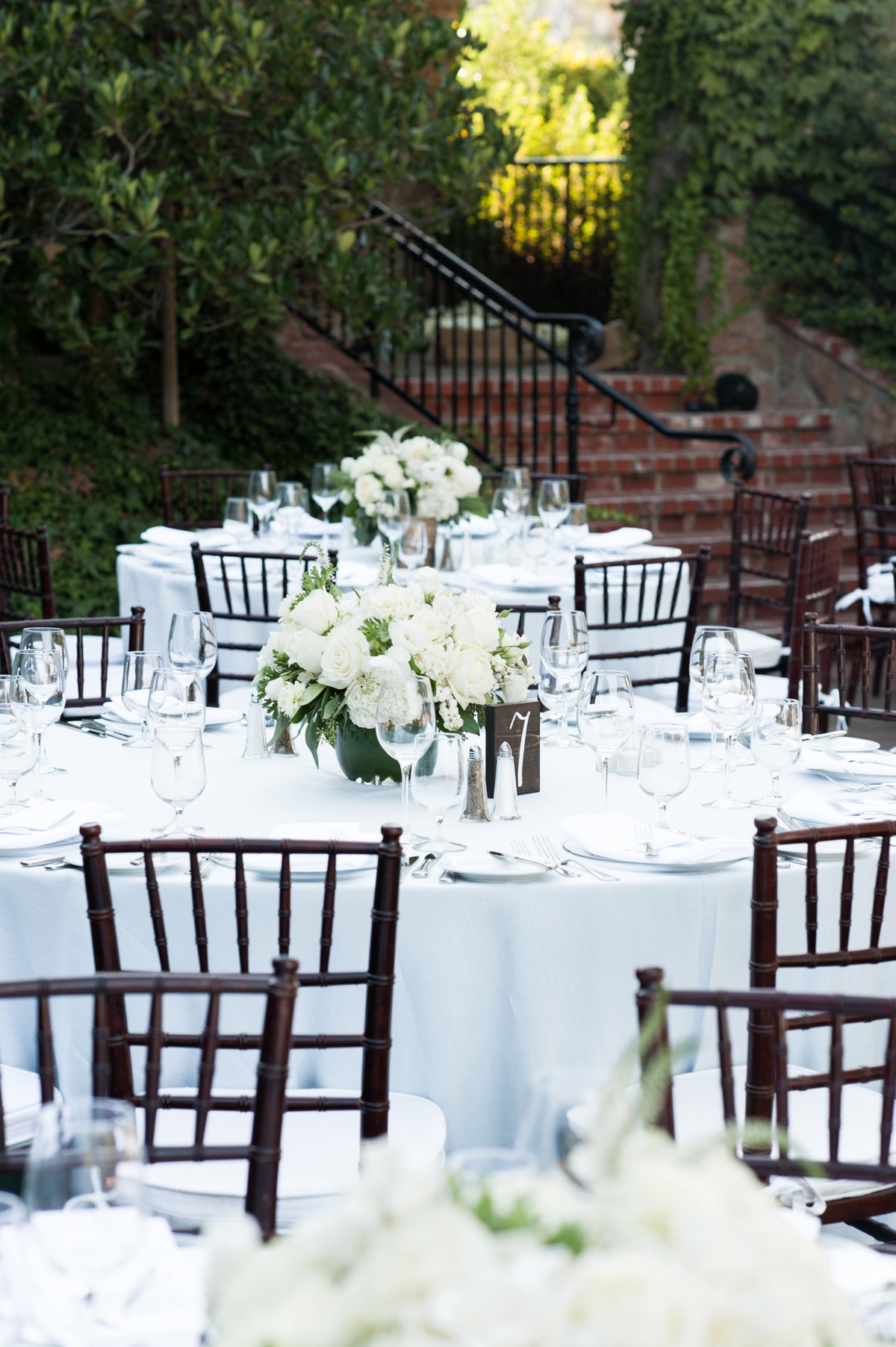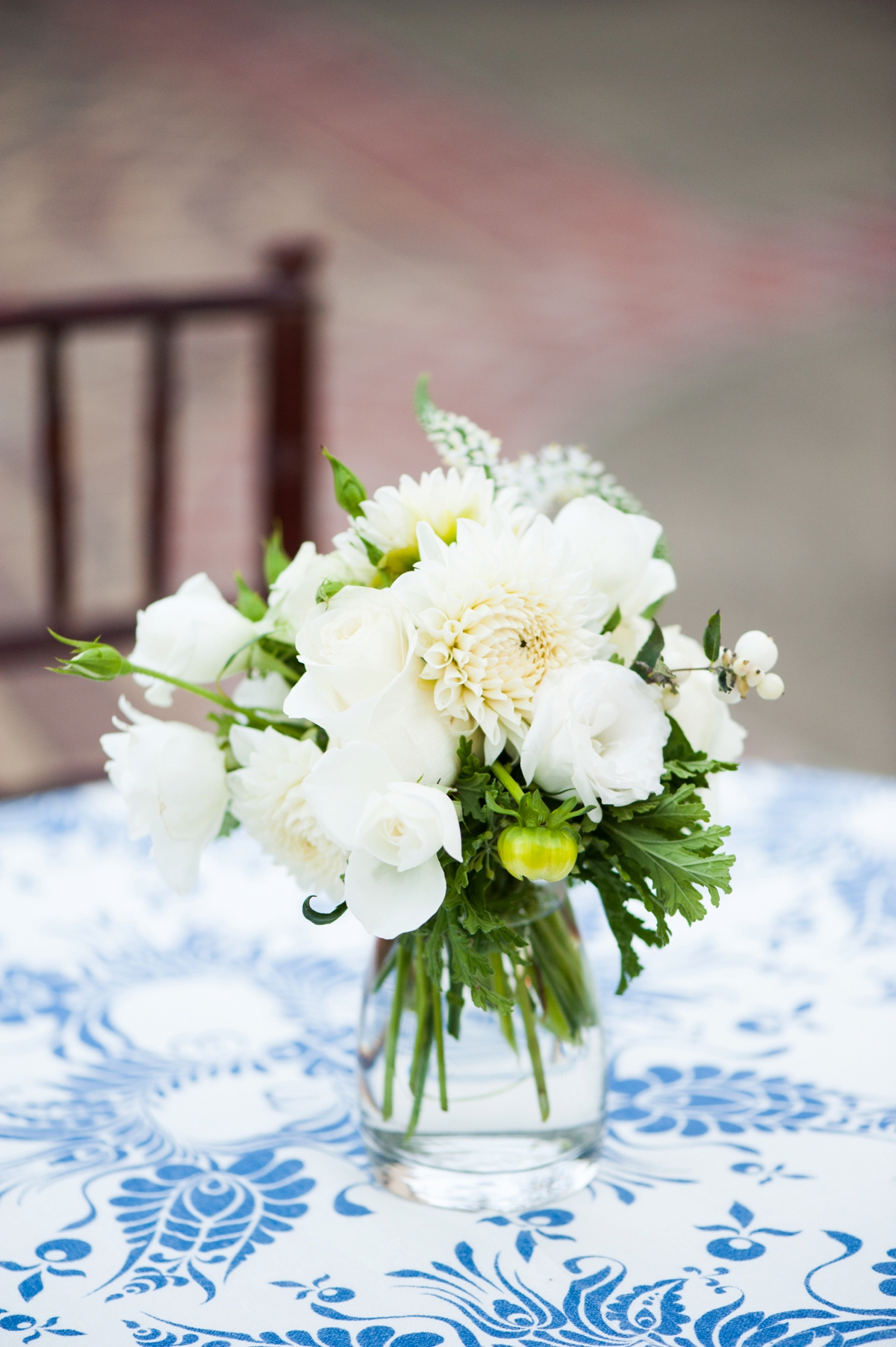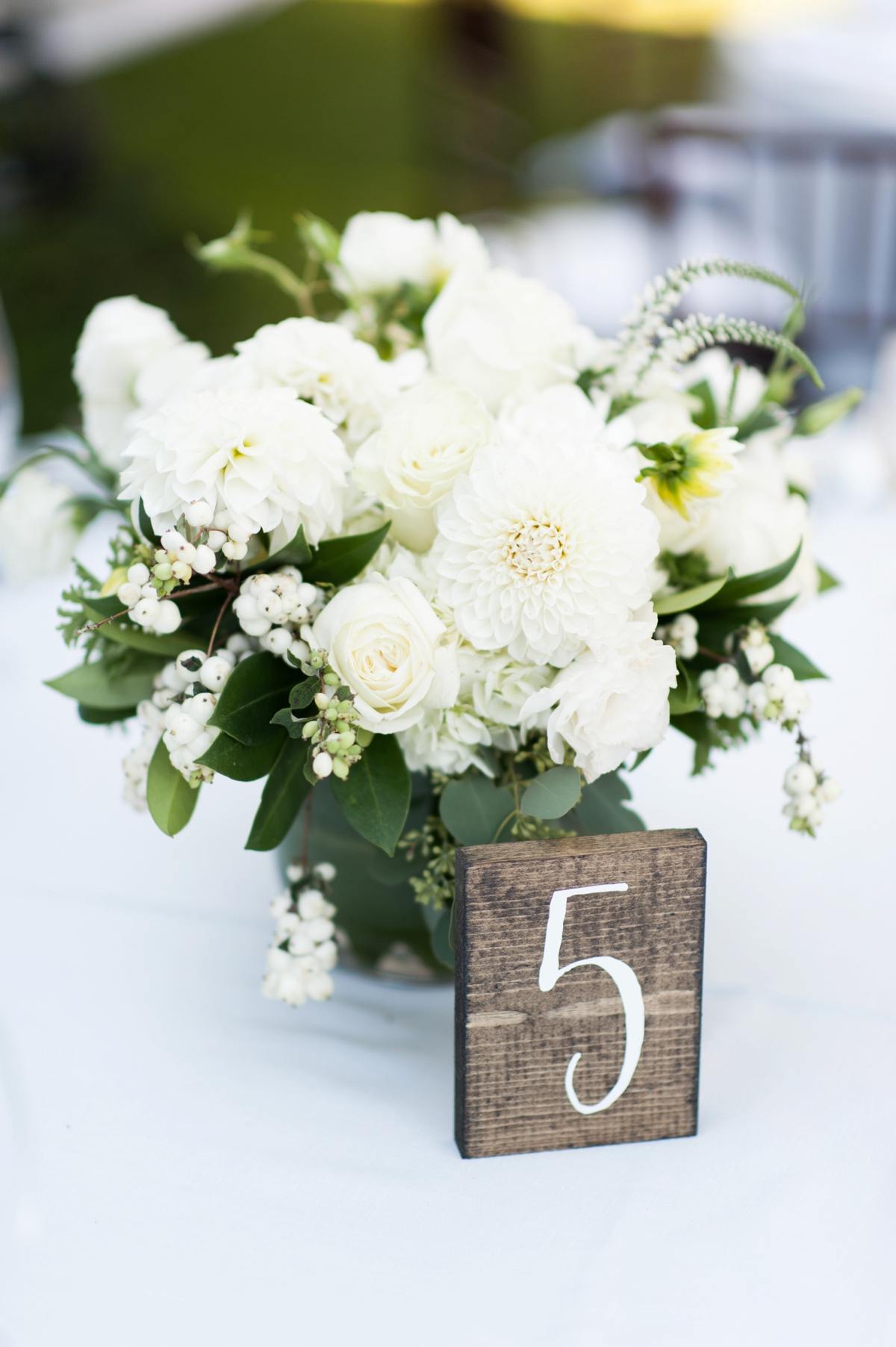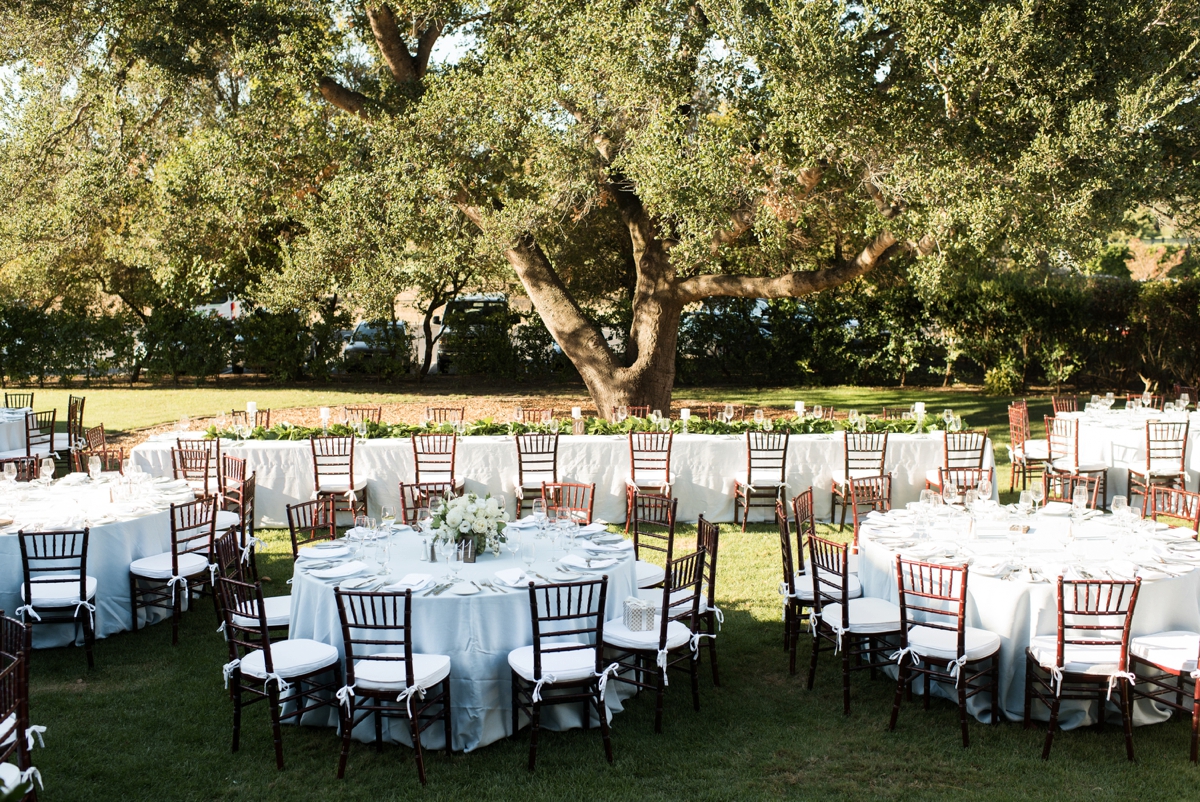 What was your favorite thing about your wedding? 
Too many to pick just one! One of our favorite elements of our wedding was our al fresco dinner. It was so fun to enjoy dinner outside as the sun was setting. Even though it was outside it was an intimate space, so the energy was palpable. Another one of our favorite elements was the ceremony. It was so great exchanging vows, laughing, and crying all while everyone supported us. It was magical! I think it's safe to say that all of our guests will remember our ceremony forever. It had some very funny, quirky, loving, inspirational, and deep moments!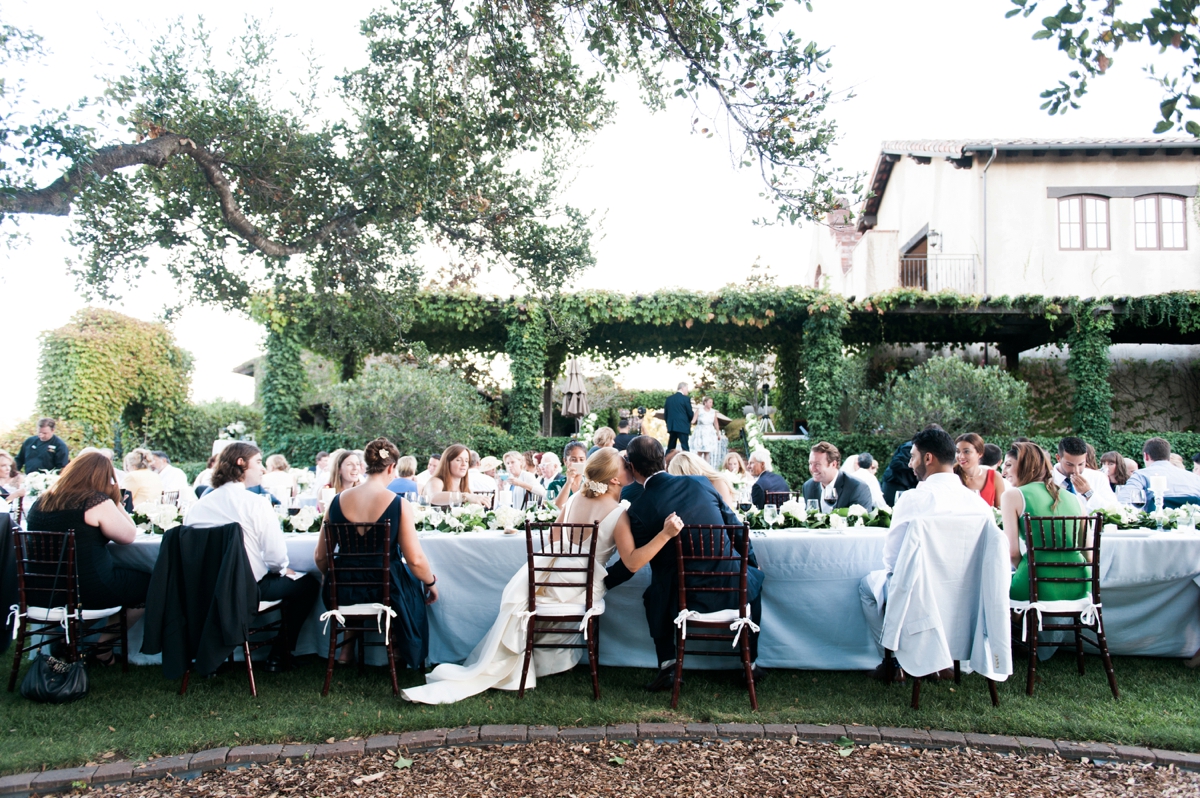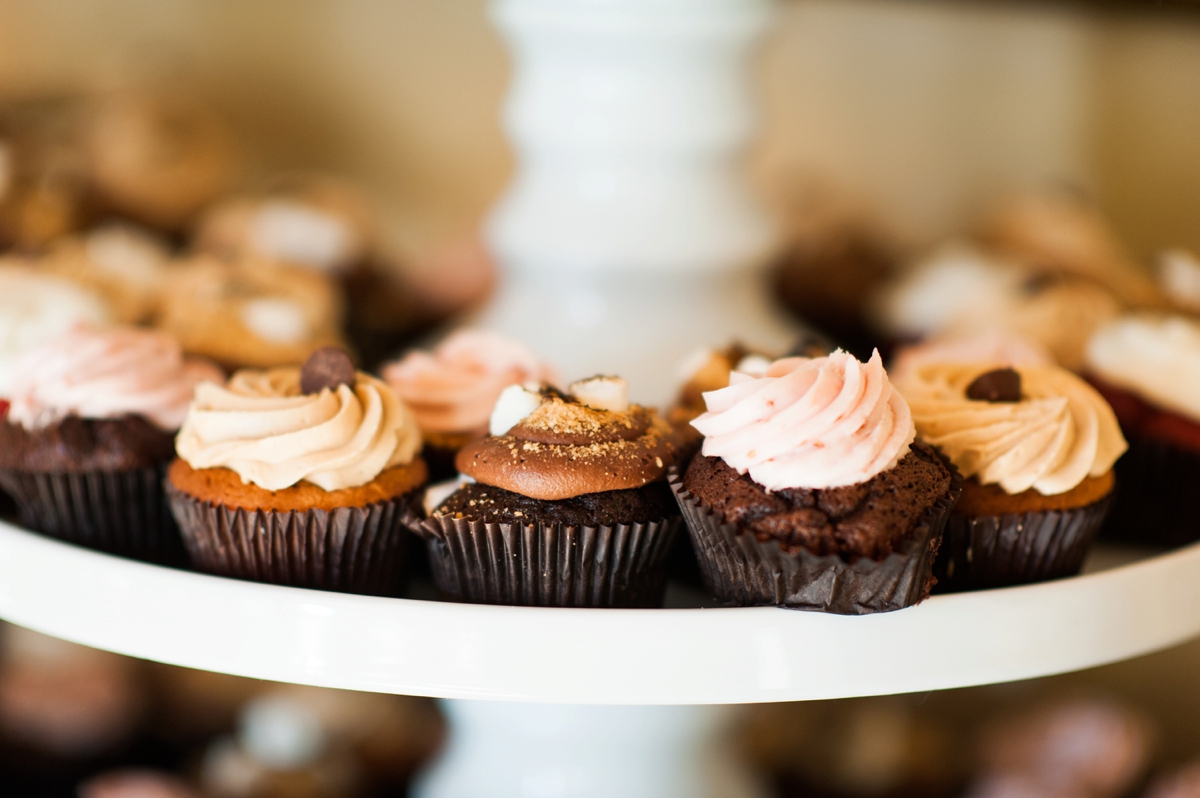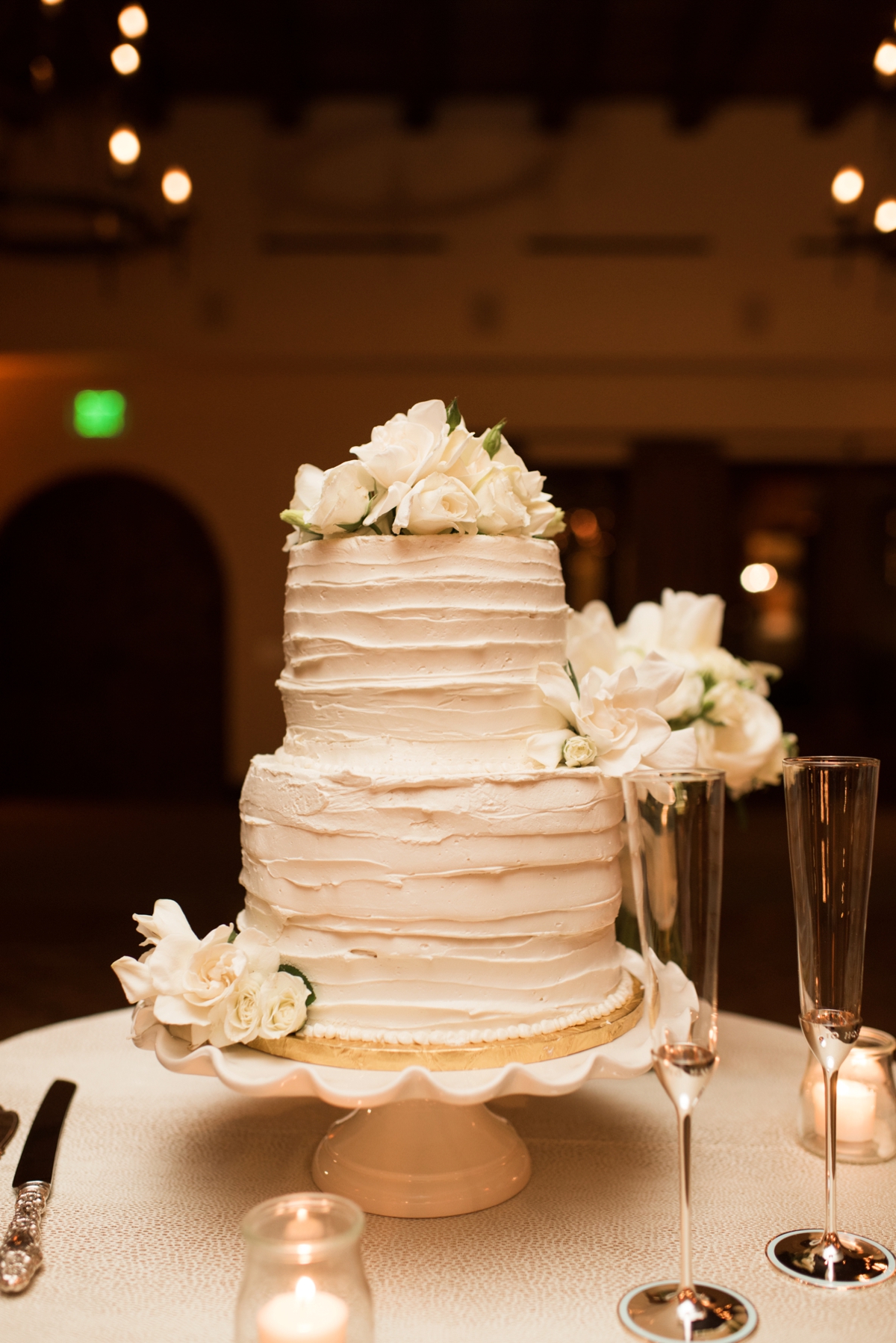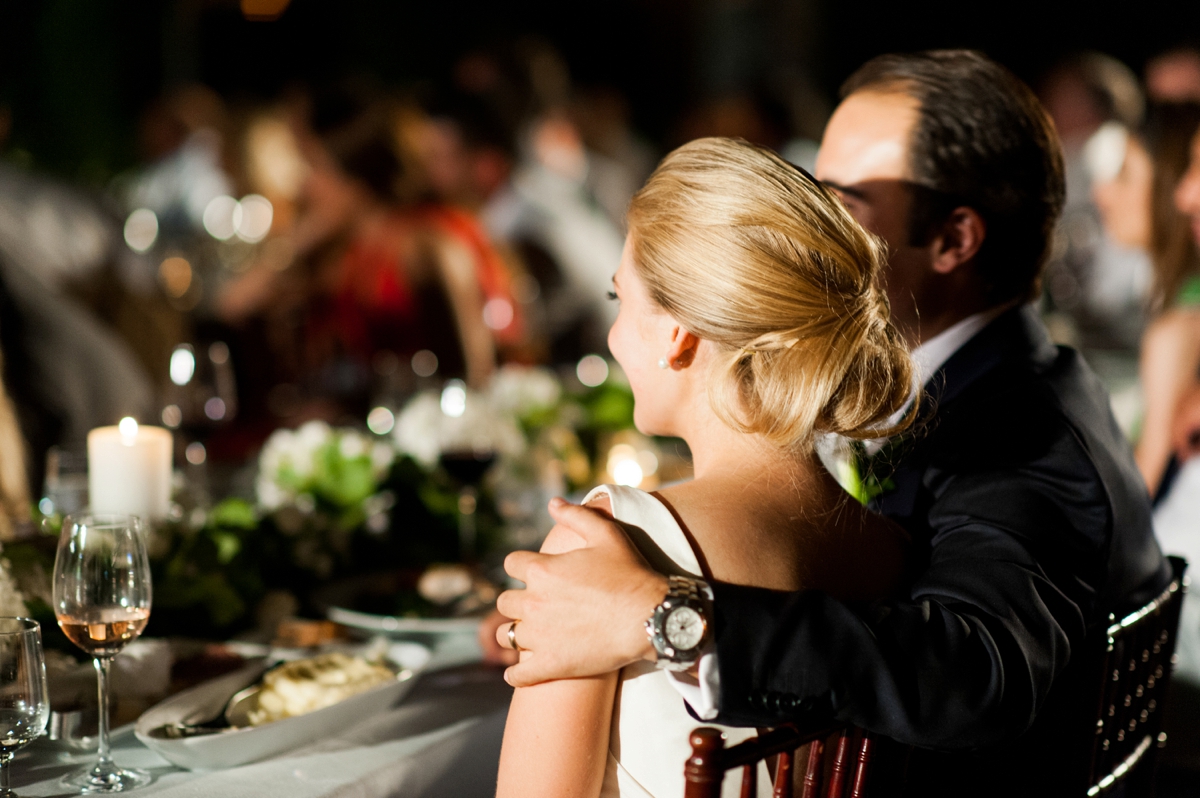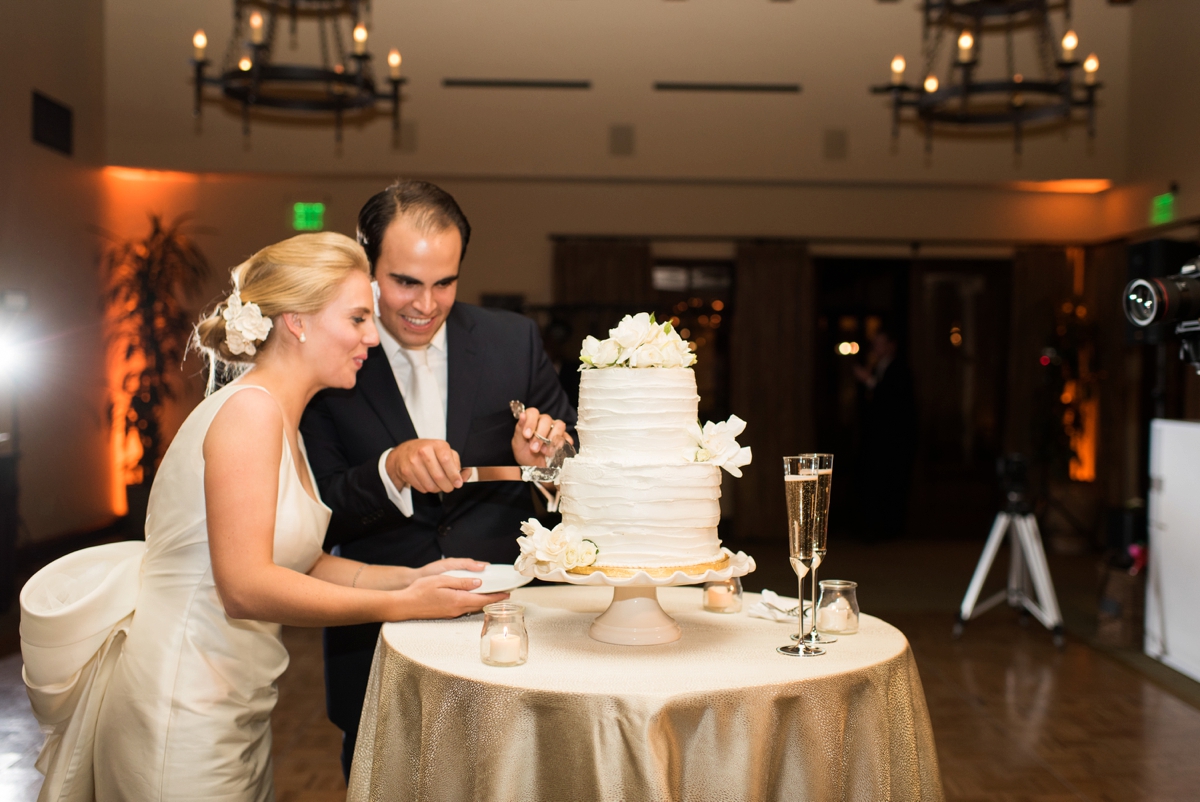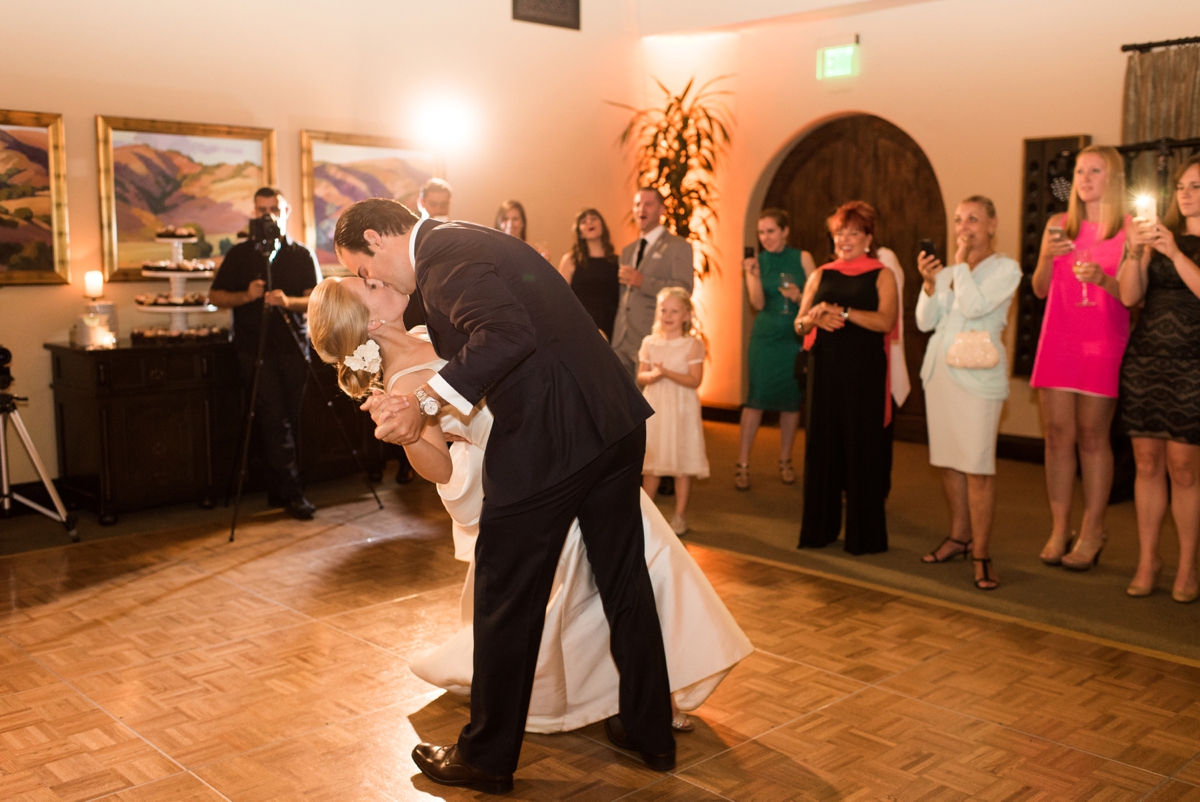 What is your best piece of advice for other brides? 
Pinterest is such a great tool, but it can also make you foggy with ideas and details. Pick a few elements you want to do really well, and focus on those. I always say less is more, and it isn't more true than when hosting a wedding. 

Another piece of advice is to take on a role of hosting. Do your best to say hello and talk to each guest. It's up to you and your bride/groom to set the tone of the celebration. It is your special day, but do your best to make everyone feel a part of it.

"I've learned that people will forget what you said, people will forget what you did, but people will never forget how you made them feel."-Maya Angelou
Vendors who made it all happen…
Photographer:  Caitlin O'Reilly Photography // Floral Designer: Catherine Scott Flowers // Cinema and Video: Kurtela Video Productions // Linens and Coverings: La Tavola // Dress Designer: Le Spose di Gio // DJ: love in the mix // Design and Decor: Lux Productions // Event Venue: Sonoma Golf Club // Caterer: The Fairmont Sonoma Mission Inn & Spa // Equipment Rentals: Wine Country Party and Event Rentals // Tuxedo and Mens Attire: Ermenegildo Zegna
The following two tabs change content below.
My name is Carly, and I live for love whether it's the love I witness between my family members and friends or the love I have for places and weddings. For these reasons and more, I write about the wedding industry, and I'm an event planner, designer, and floral stylist who will forever be in love with flowers, pink, and bows.