This couple's Florida wedding is simple, but is in no way ordinary. Jess and Steve met in anatomy lab as freshmen while studying to become veterinarians at the University of Florida. There's nothing quite like meeting one of your best friends and future husband simply because your last names are close together in the alphabet! Years later while planning their wedding, they centered many of their decisions around their beautiful venue, The Palmetto Riverside Bed & Breakfast. Their dream was to create a meaningful celebration that honored the old Florida charm of their venue, while also celebrating the B&B's natural, rustic simplicity. We're thrilled V List Member Ashlee Hamon photographed Jess and Steve's celebration, and we're even more excited to share it with you!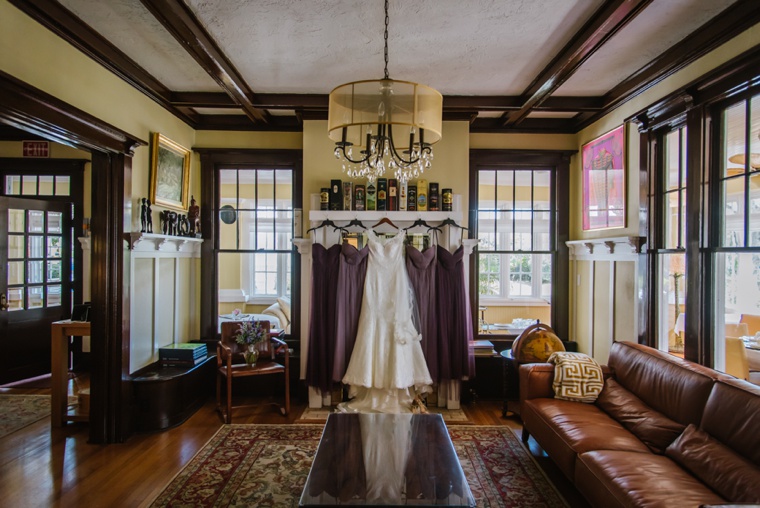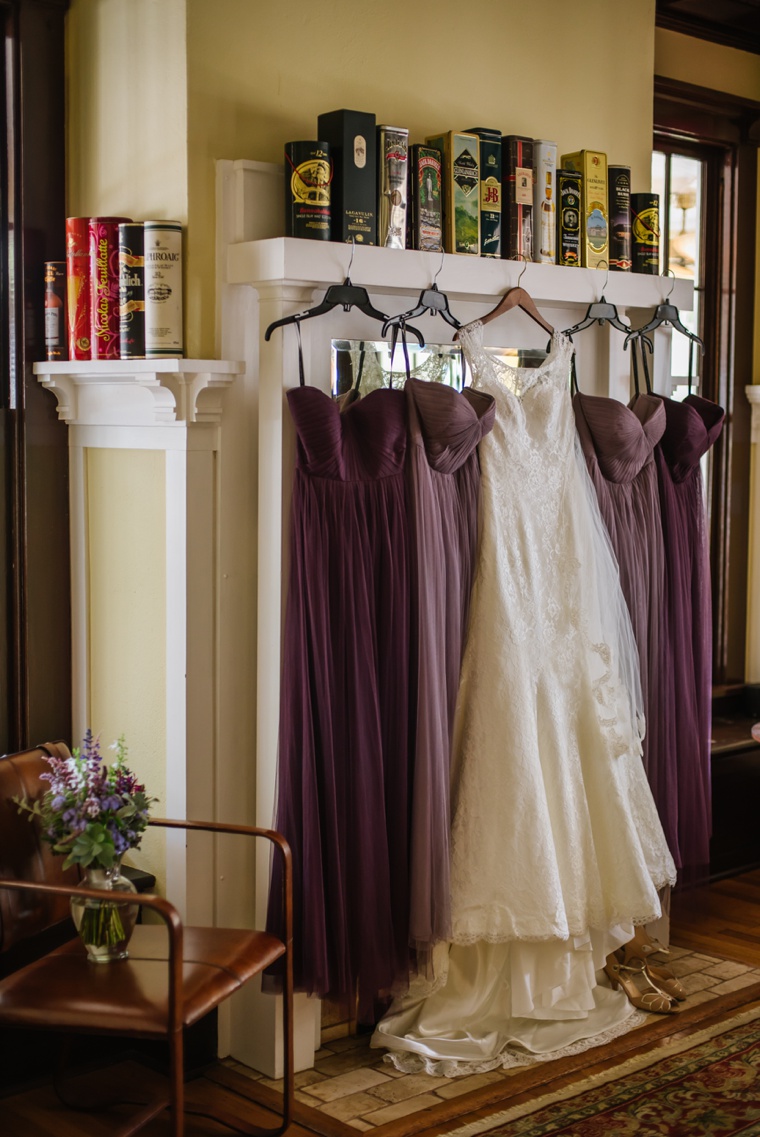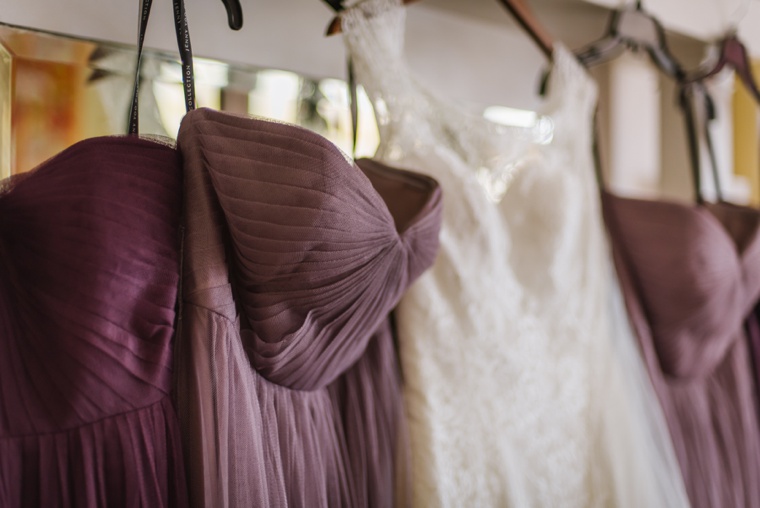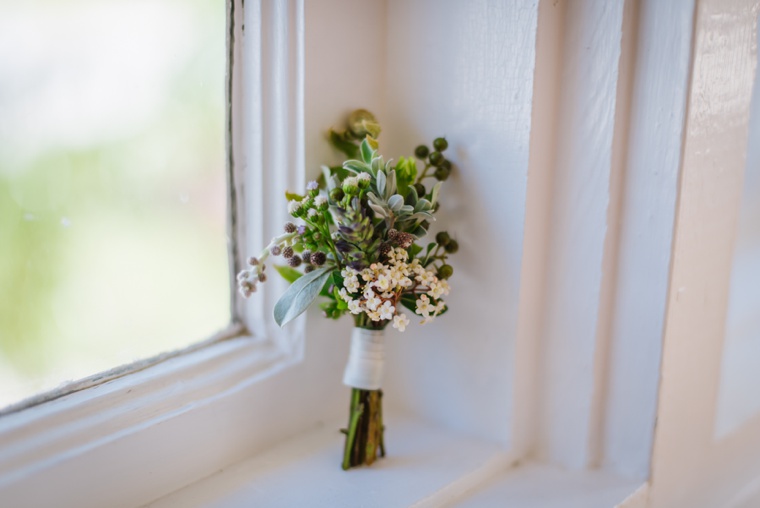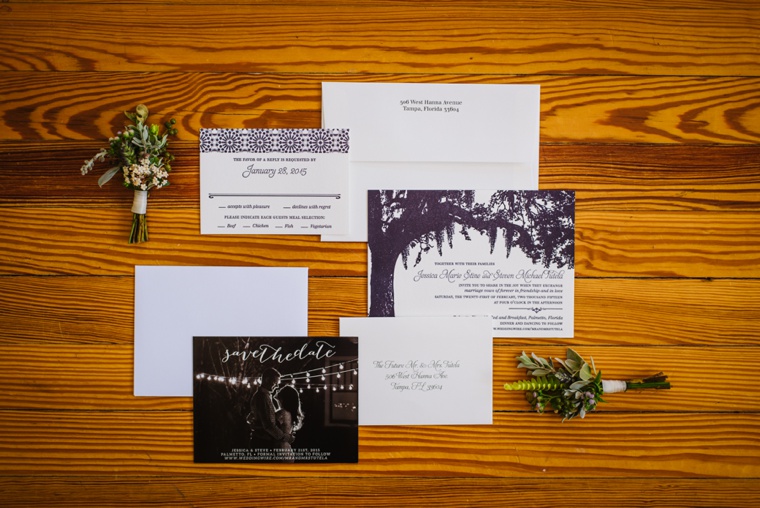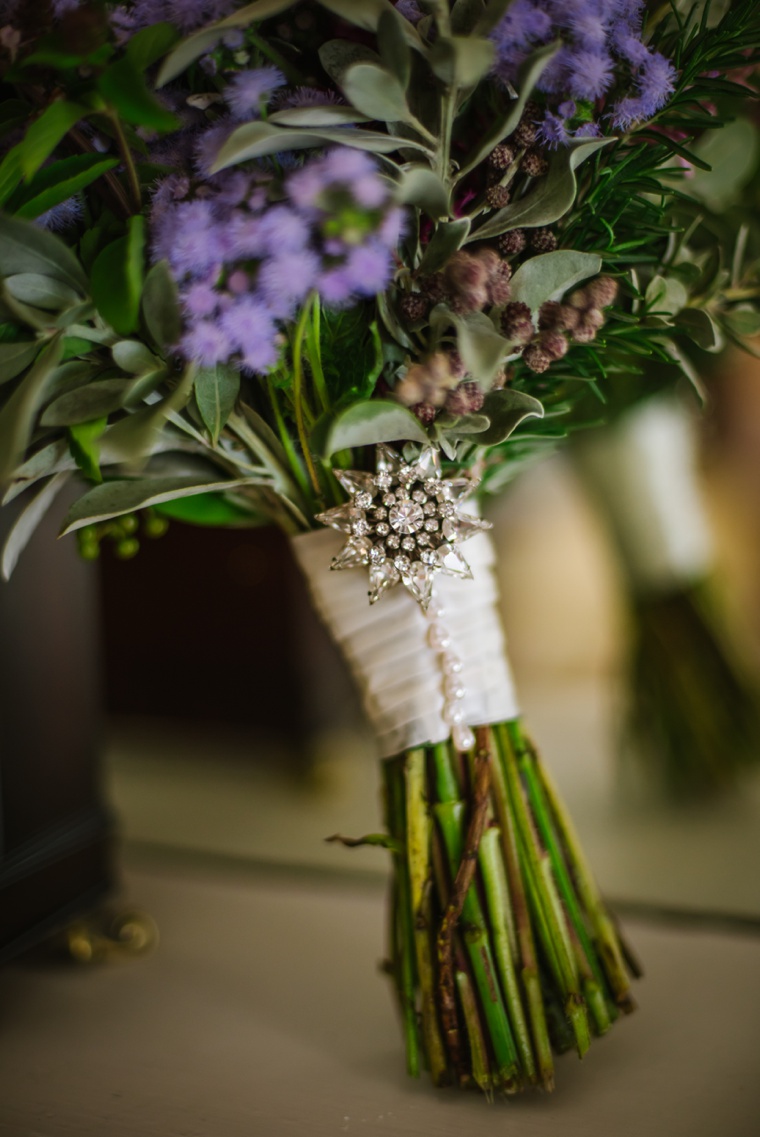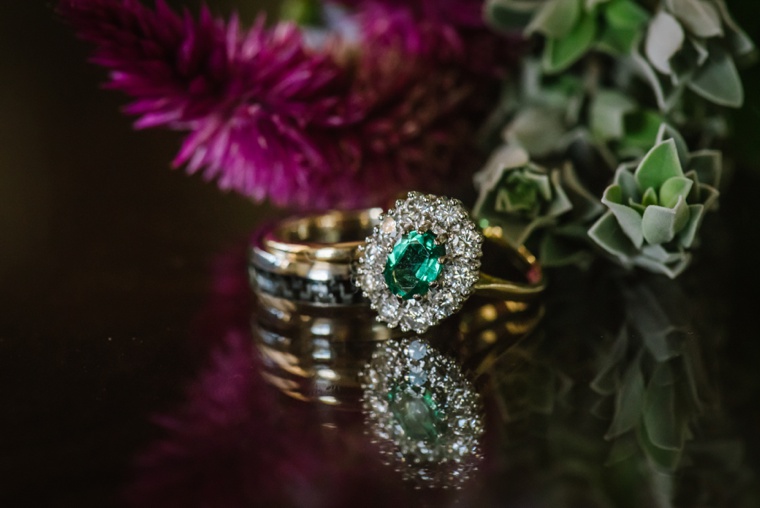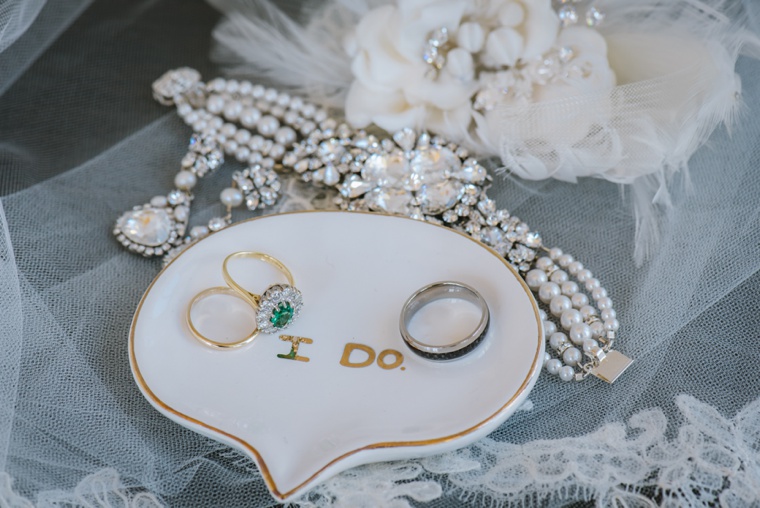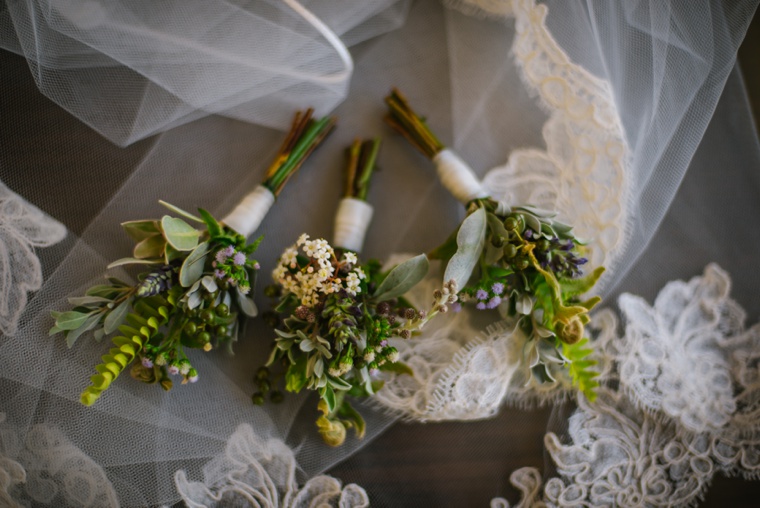 What (or who) helped you most in your planning process and/or on your wedding day?
My husband and I decided we wanted to be very involved in the wedding planning process, and I took primary responsibility for the planning.  Fortunately, our caterer (Nellie's Deli and Catering, Sarsasota FL) also offered planning services to help keep us organized.  With a series of 6 meetings over several months, we were able to create a very detailed wedding day timeline which highlighted not only the minute by minute schedule for the day, but also helped us to identify areas where we had to make decisions – such as decor, music, order of toasts, dances, etc.  I am a very detailed oriented person and enjoy organizing, but even so, without their help the process would have been overwhelming.  We also used Pinterest to organize decor and table setting ideas.  In hindsight, the assistance of a day of wedding planner would also have been helpful to act as an advocate while I was prepping for my big day!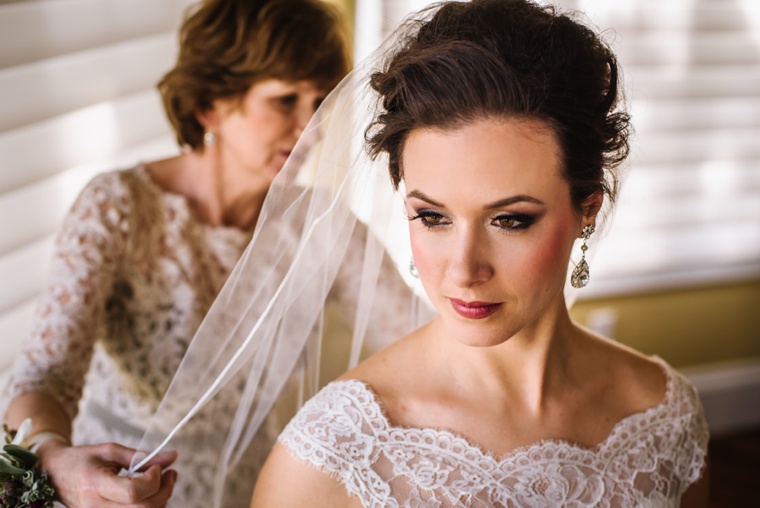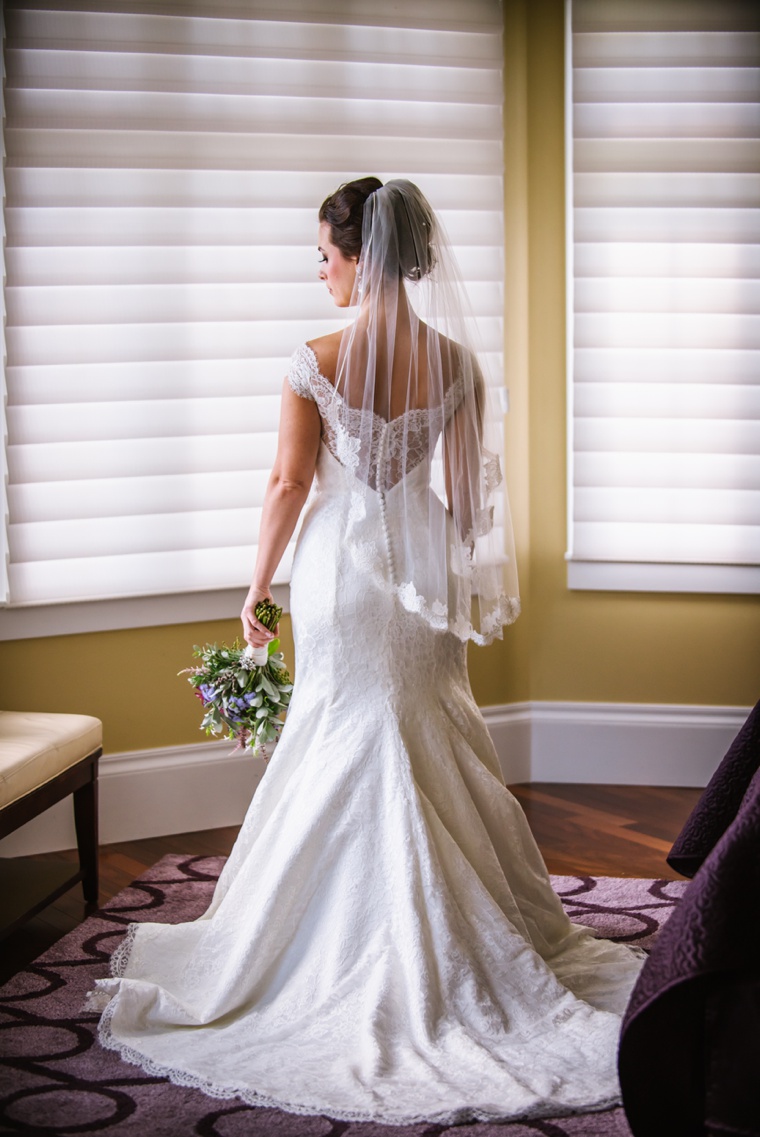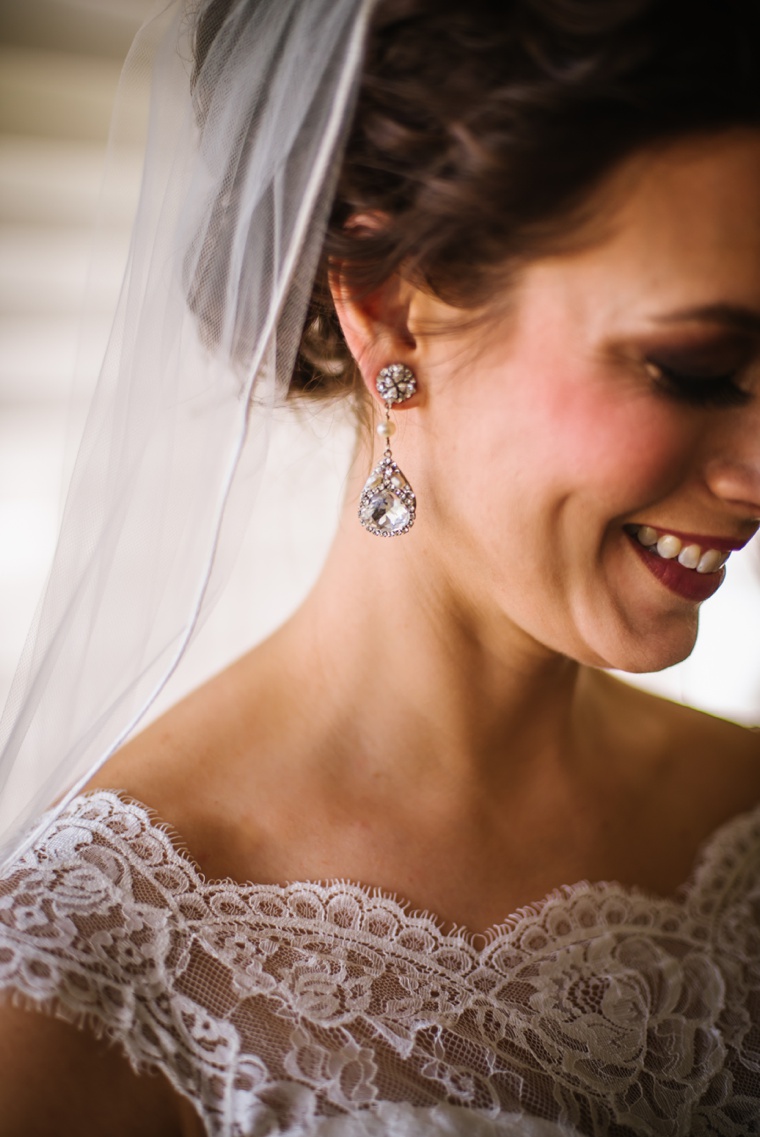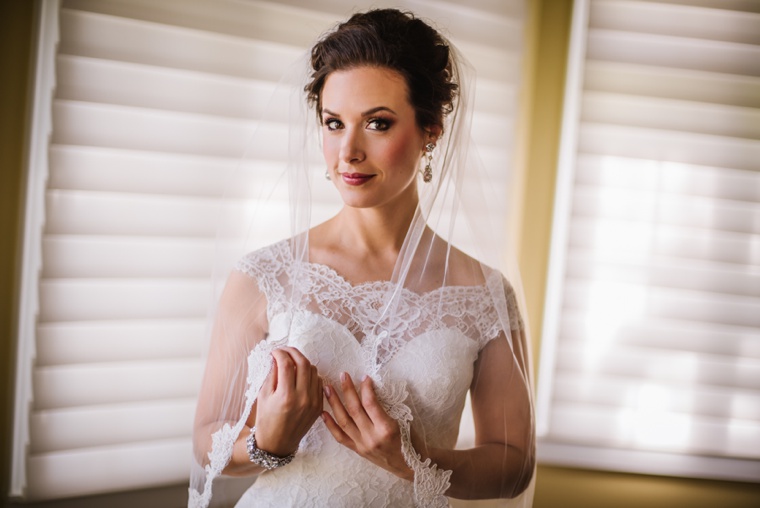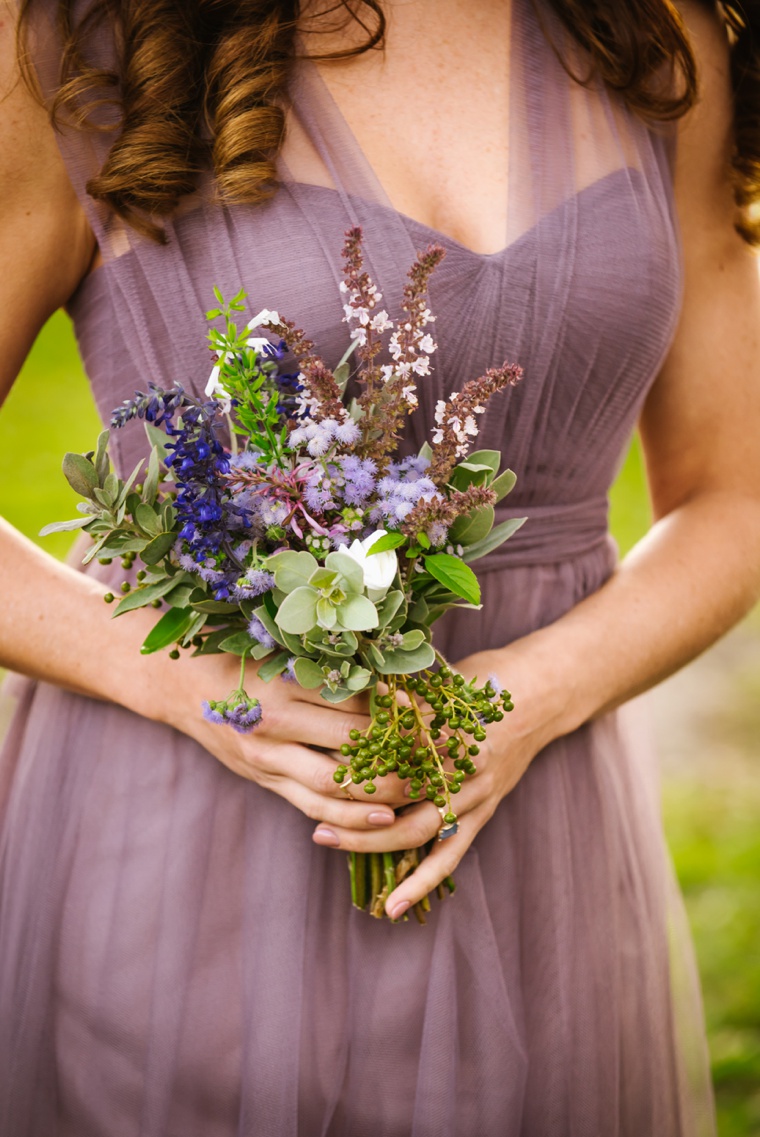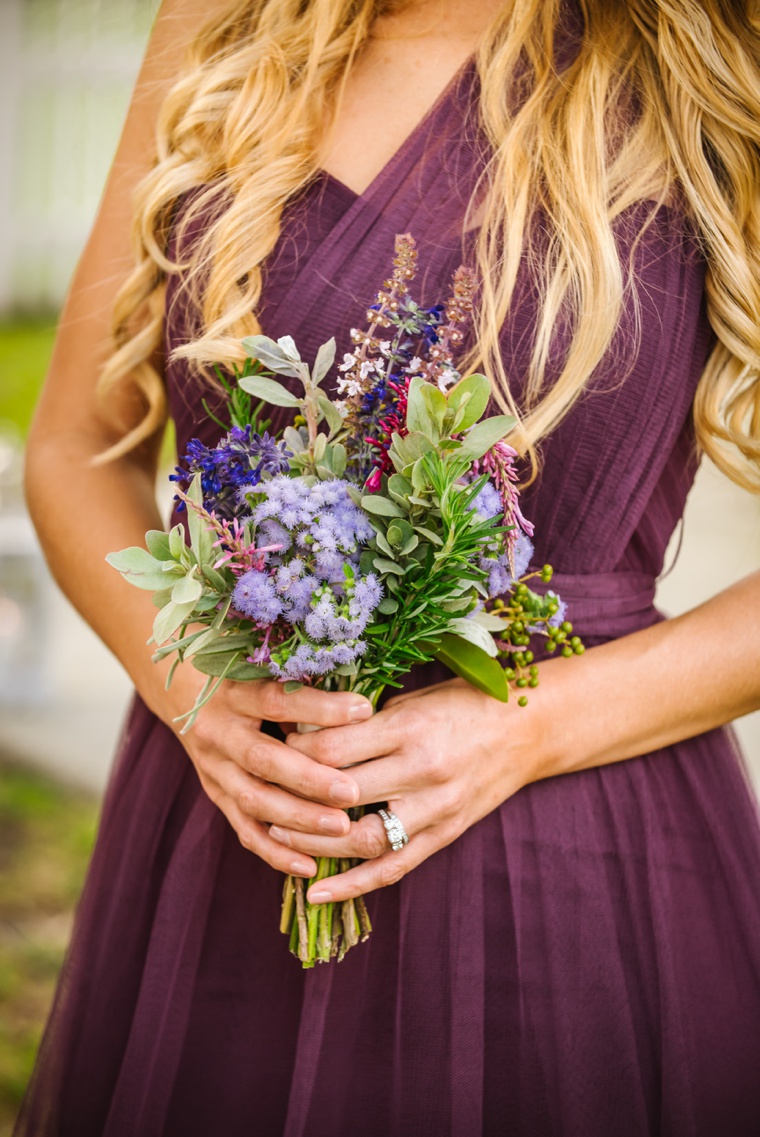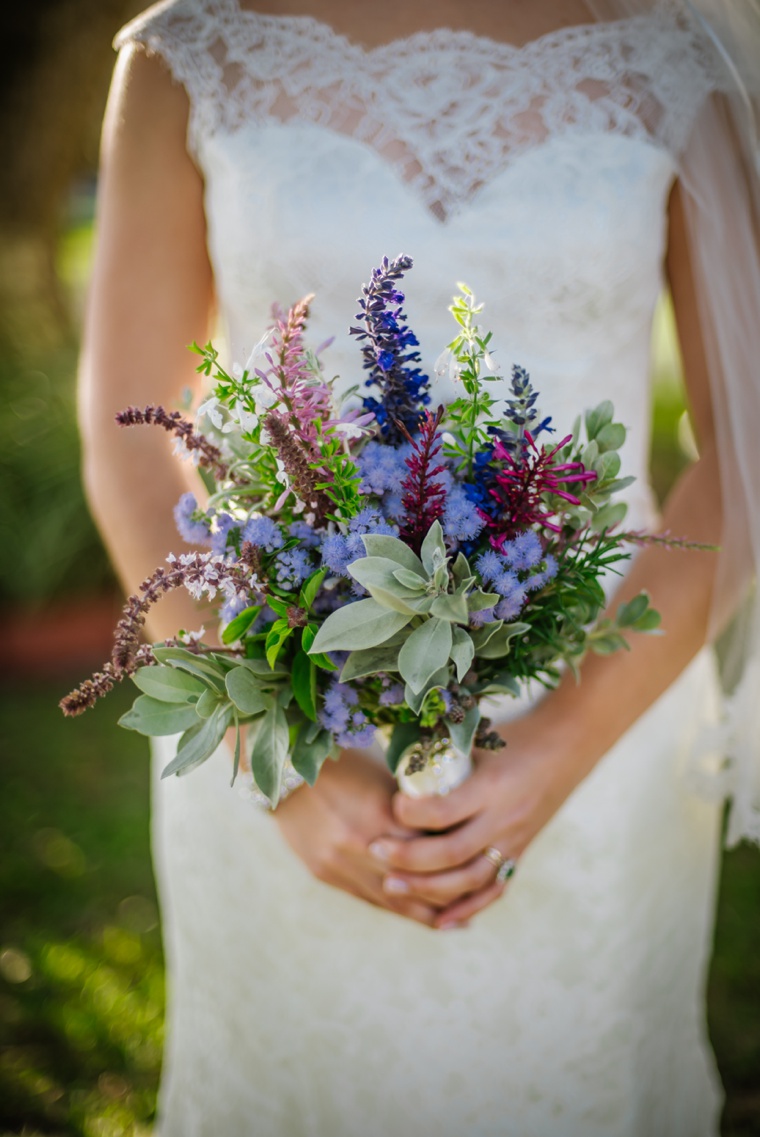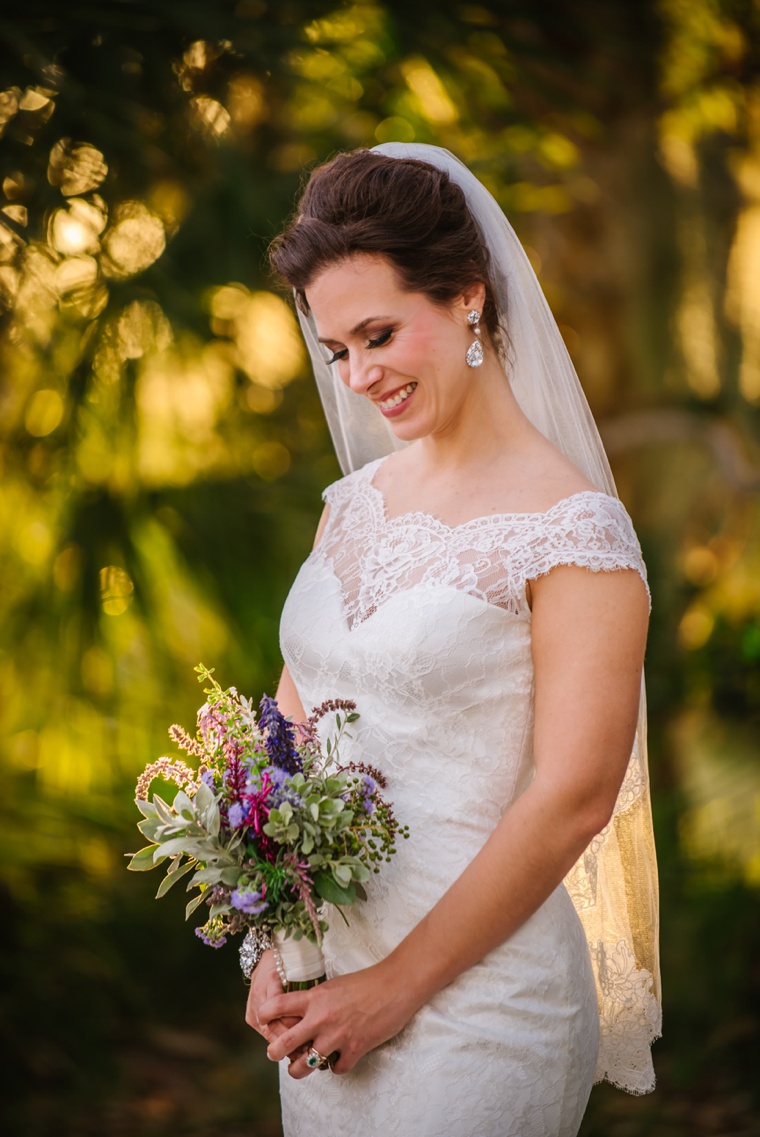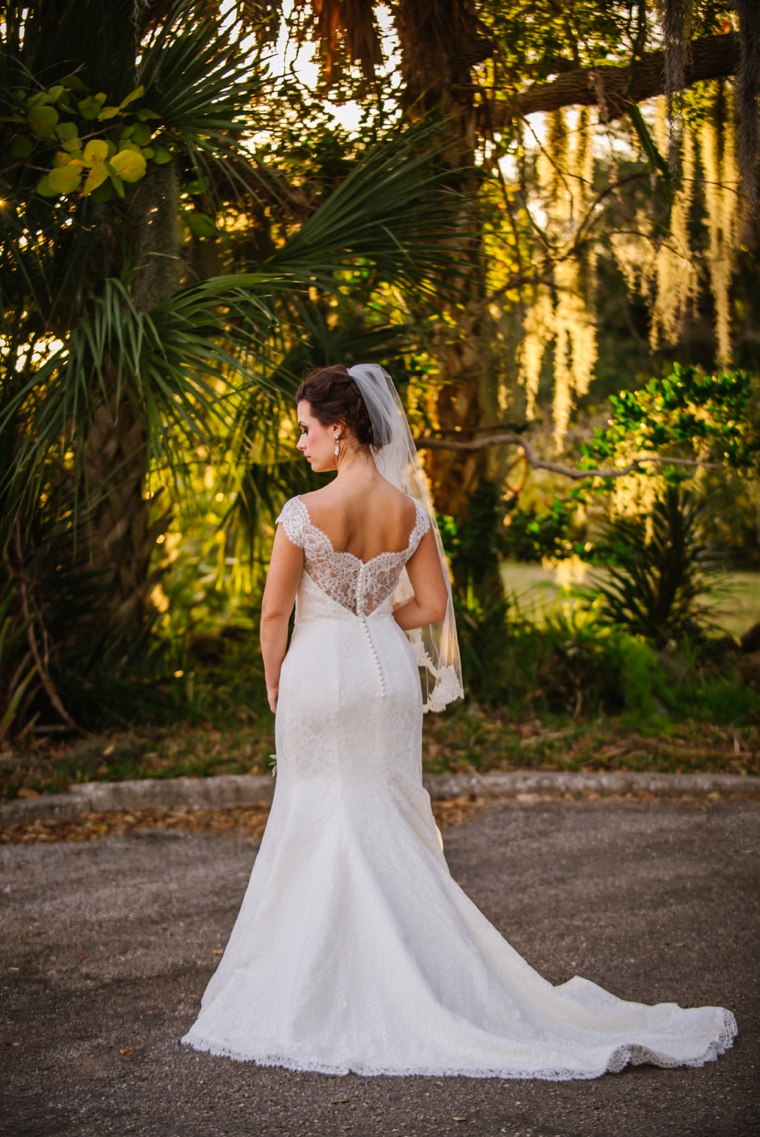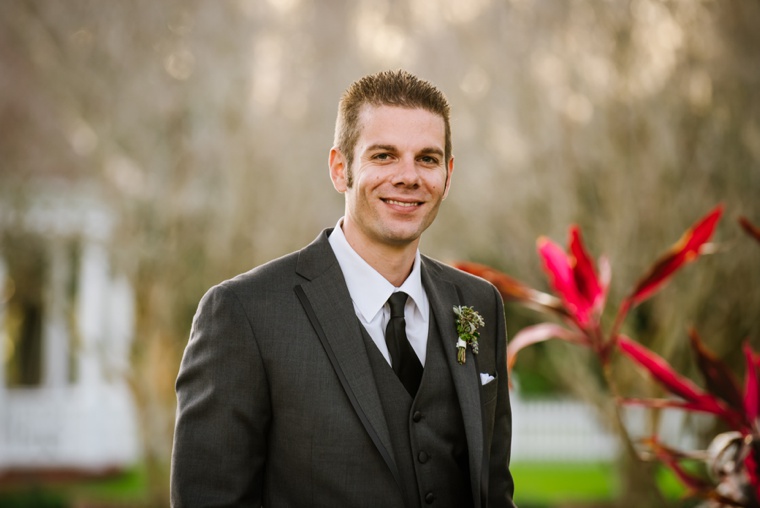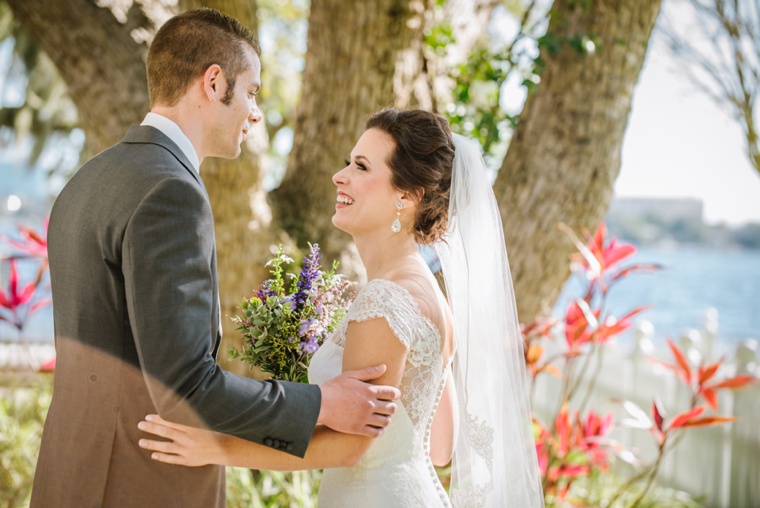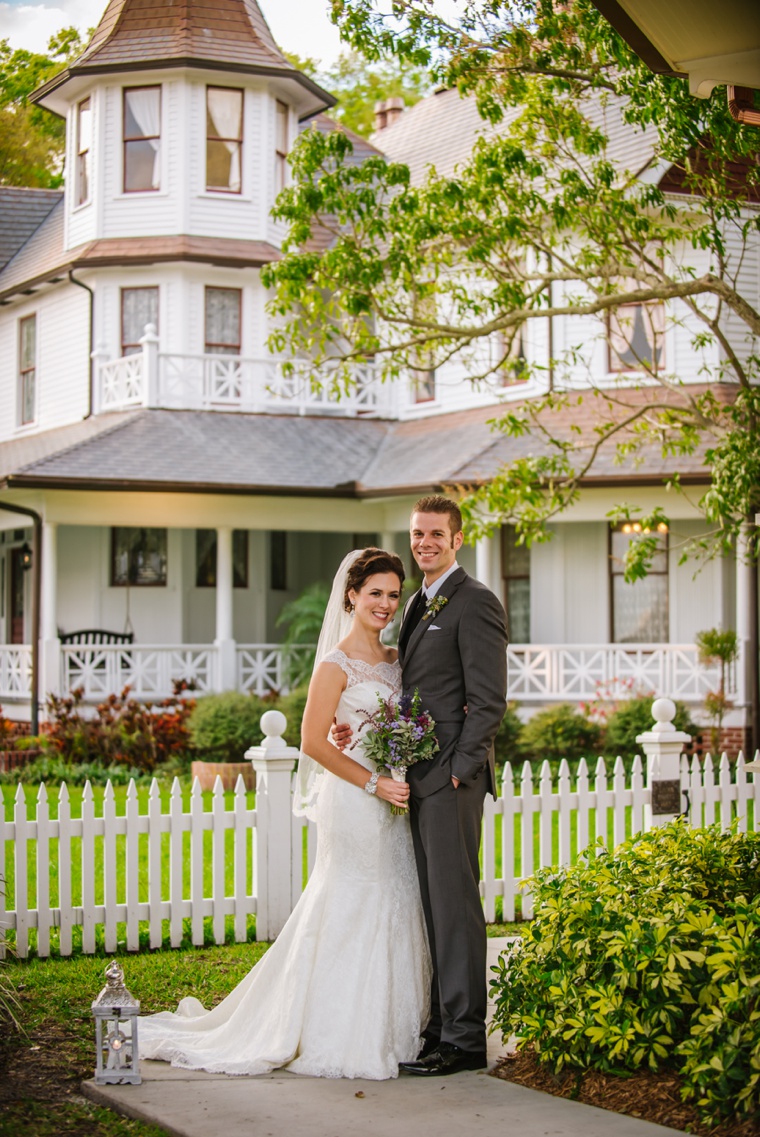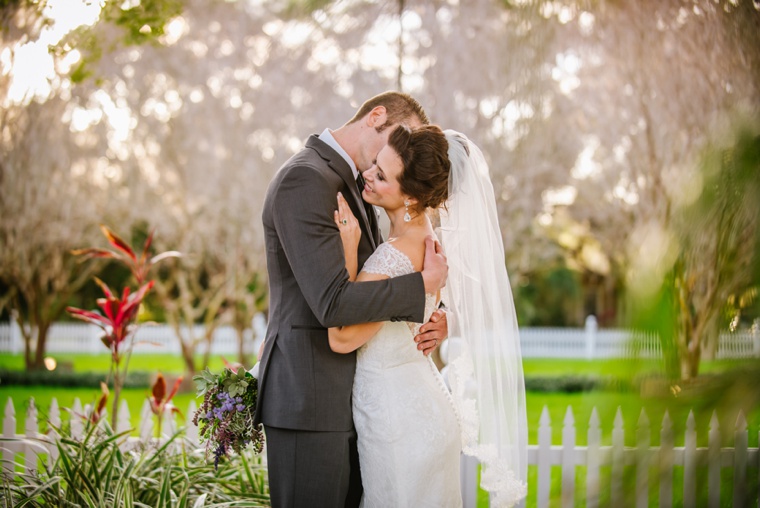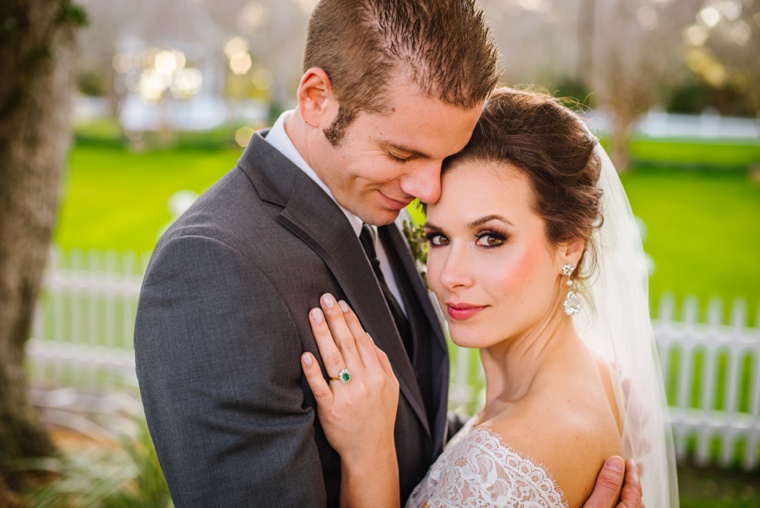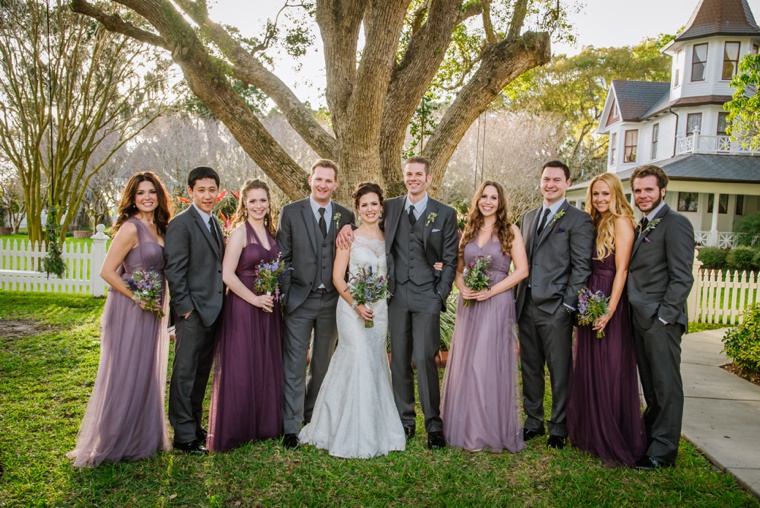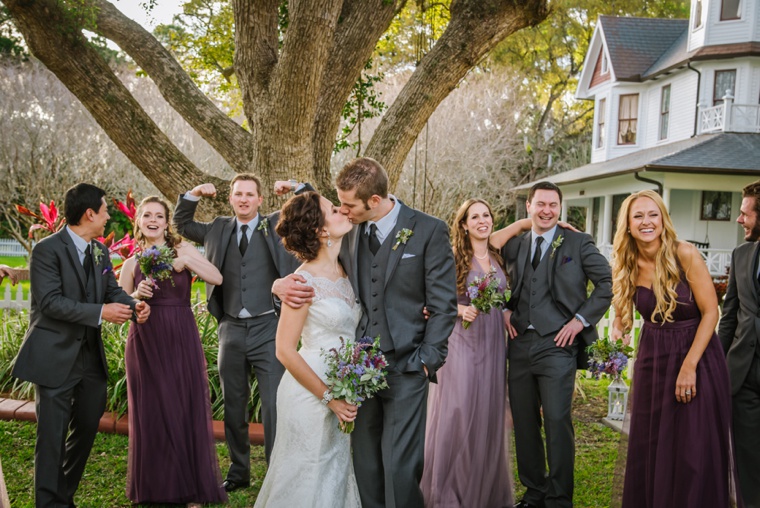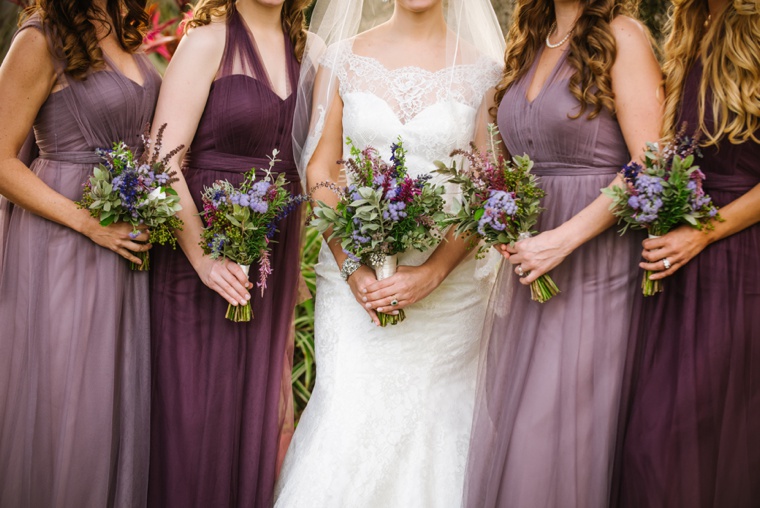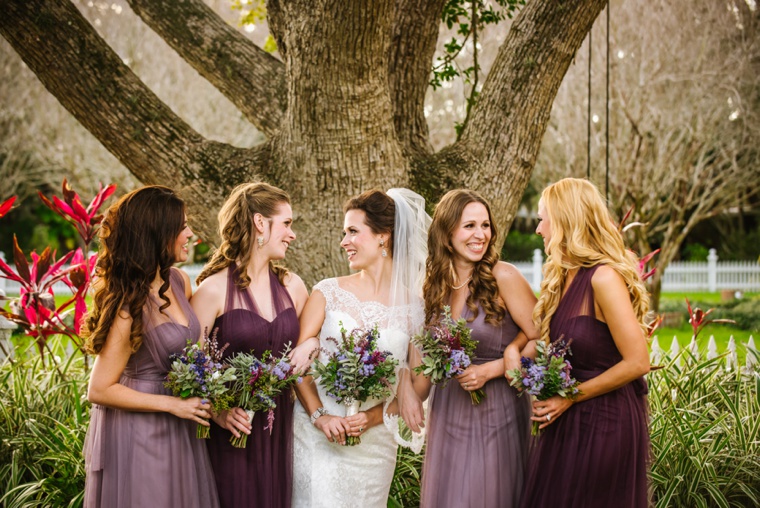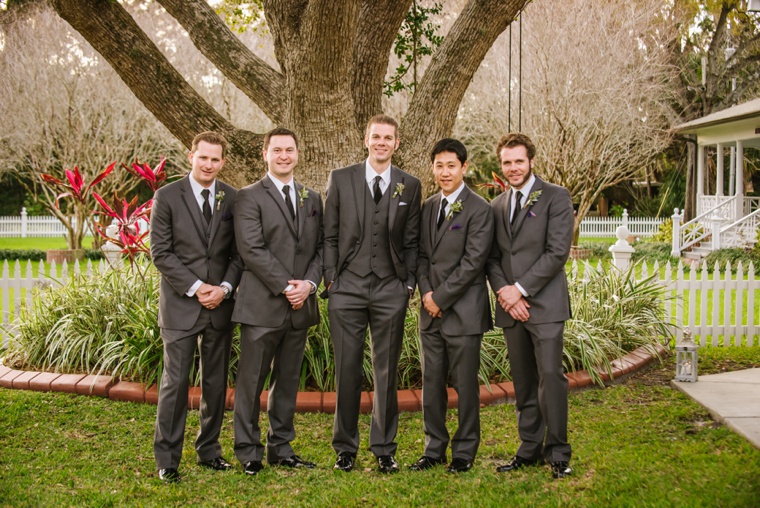 What was the most important thing to you when deciding who to work with for your wedding?
We were lucky to find vendors that not only matched our style and vision for our wedding, but also really nice people!  We chose our venue first (Palmetto Riverside Bed and Breakfast).  Our venue was very romantic, with a Old Florida style and waterfront location.  The outdoor space and vintage style of the B&B was perfect for us.  We chose our photographer (Ashlee Hamon) after viewing samples of her work at the B&B.  Meeting with her made us feel very comfortable, and even though my husband and I had never had professional photographs taken before, she did a wonderful job with our engagement session and made us feel so comfortable with the entire process.  Most of our other vendors were chosen based on recommendations from our venue and photographer, and having the word-of-mouth referral was important to know that all of the vendors we hired mutually respected each other and felt comfortable working together – this is important!  Also, we wanted to choose local vendors.  We were thrilled to find a local source for native wildflowers (Williams Wildflowers, Florida Native Nursery, Sarasota FL).  The wildflowers fit our venue perfectly and also showed our green side – my husband and I love nature and the outdoors, and taking care of our planet is very important to us.  We loved that our flowers were grown less than 30 minutes from where we were married!  We were able to stock our own bar, and supported our local brewery with our beer purchase (Cigar City Brewing Company).  Overall, I think the single most important factor in choosing a vendor is to find someone that you immediately feel comfortable with, and someone that reflects your style and values.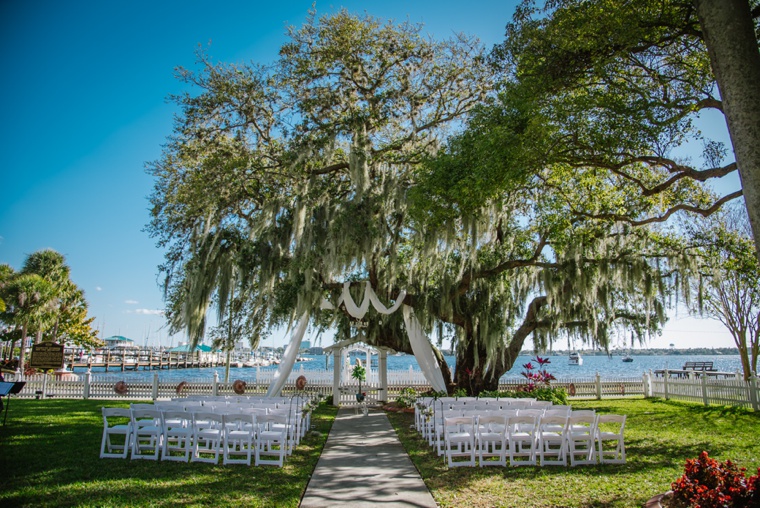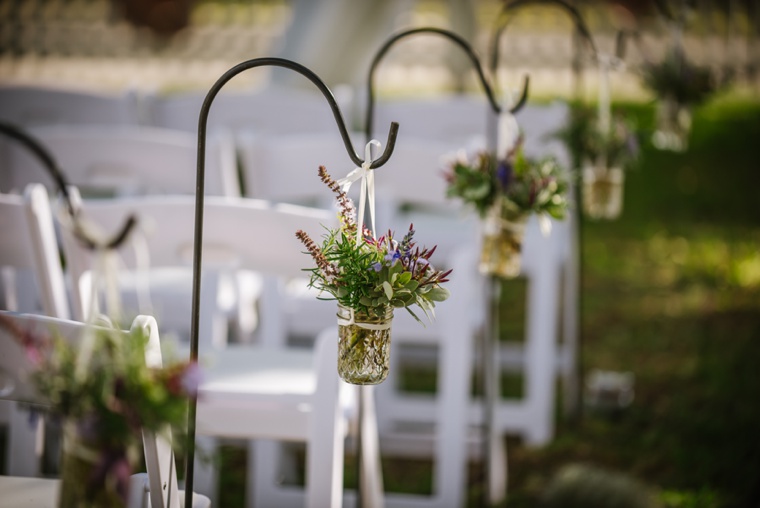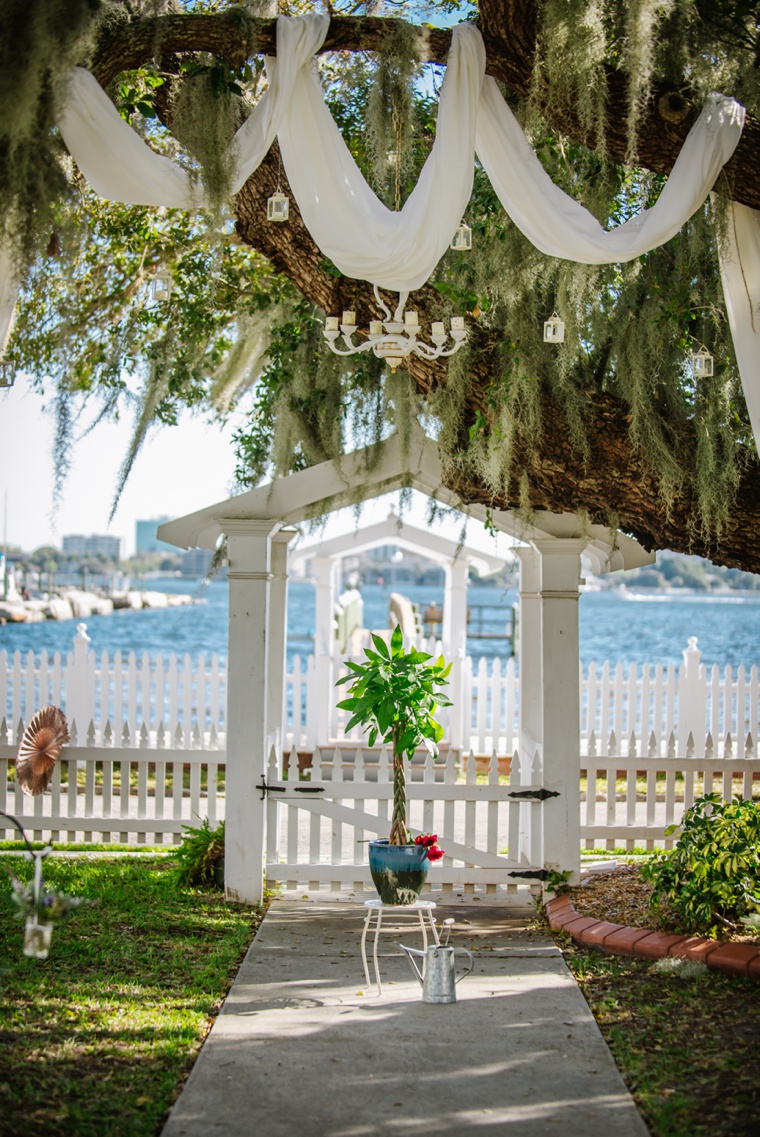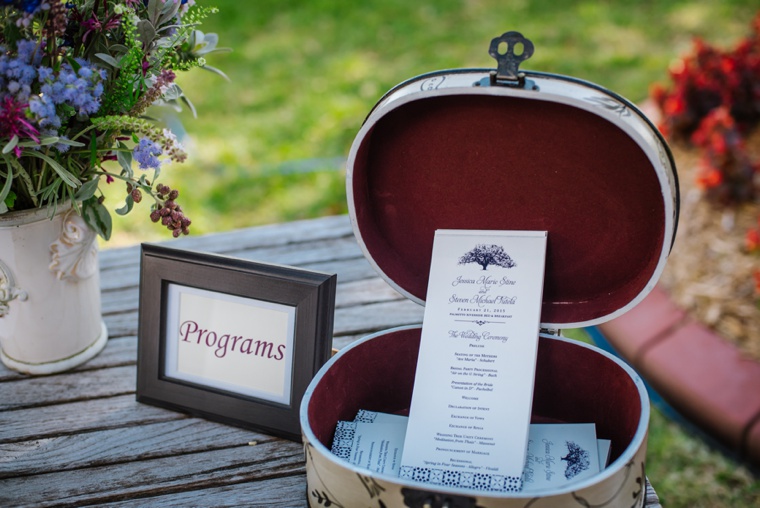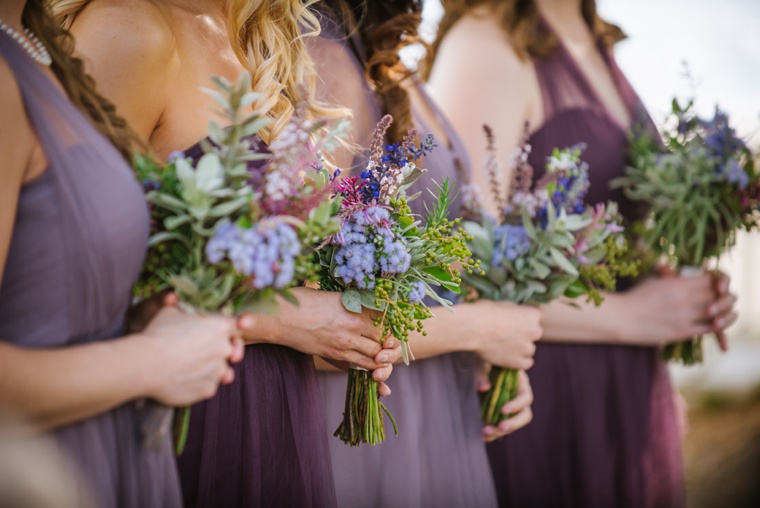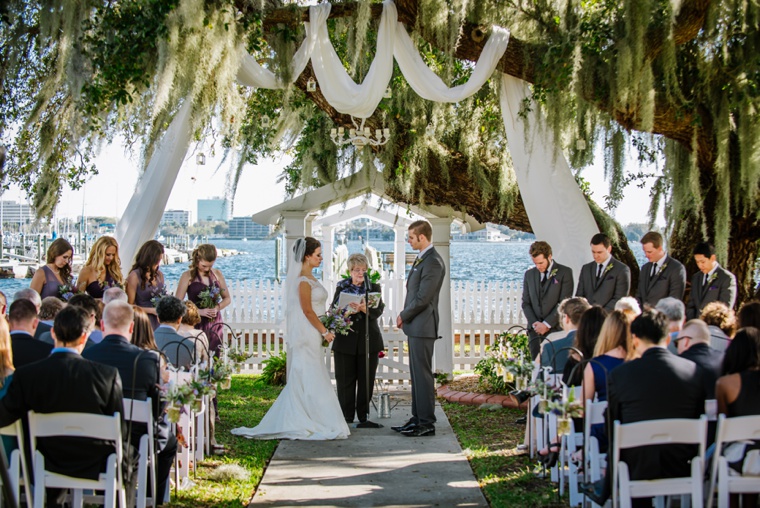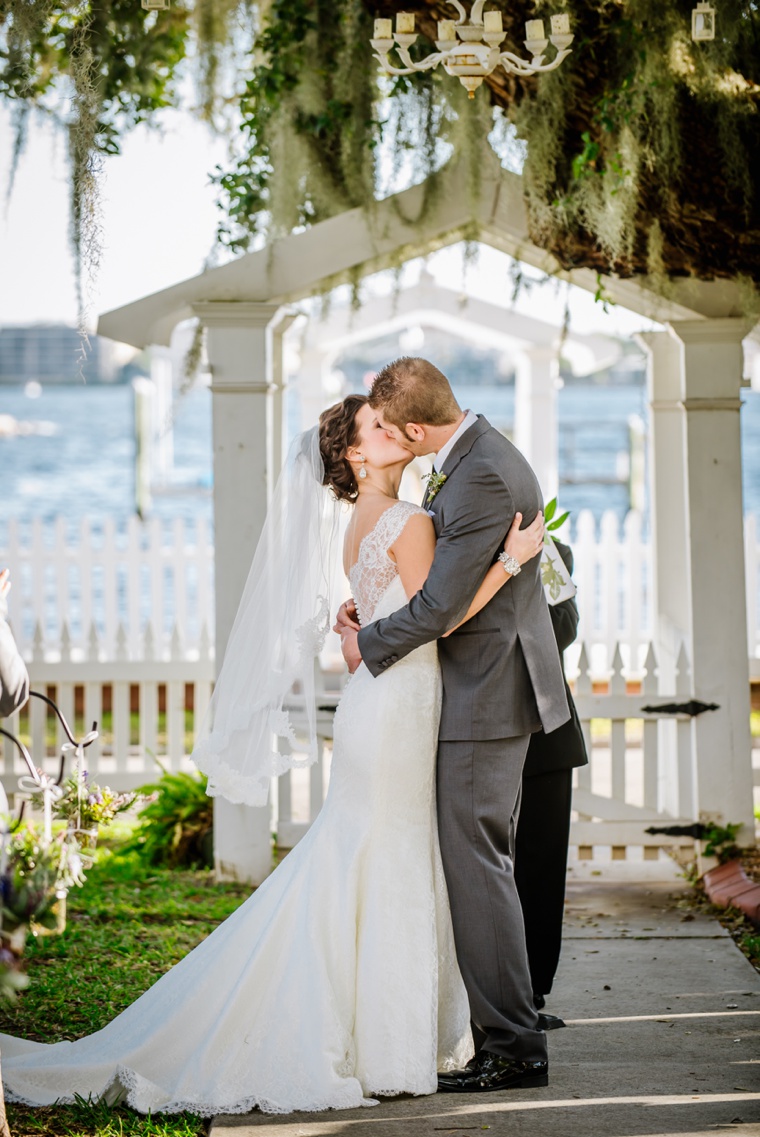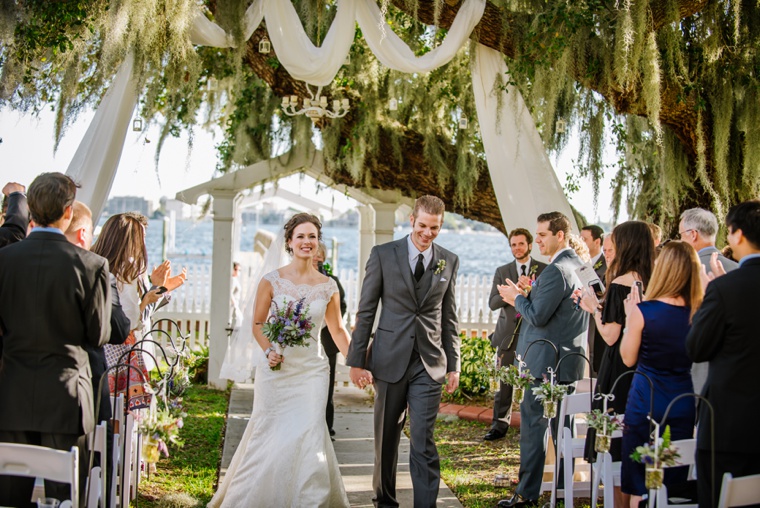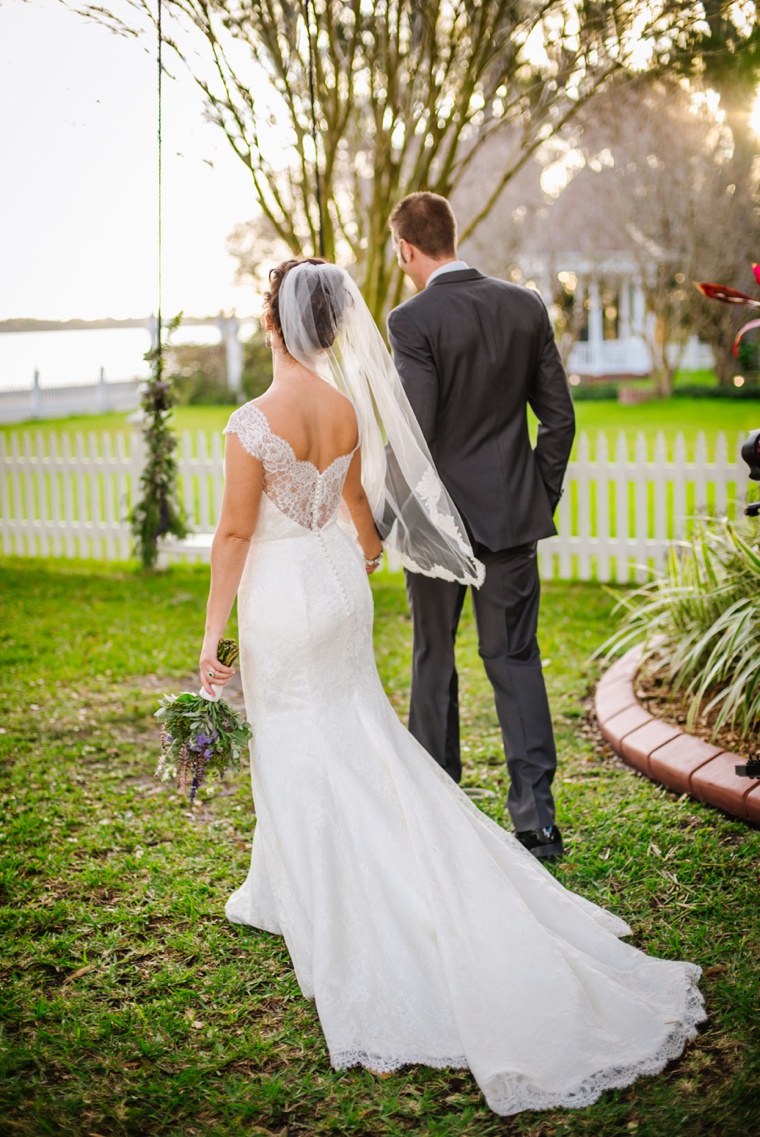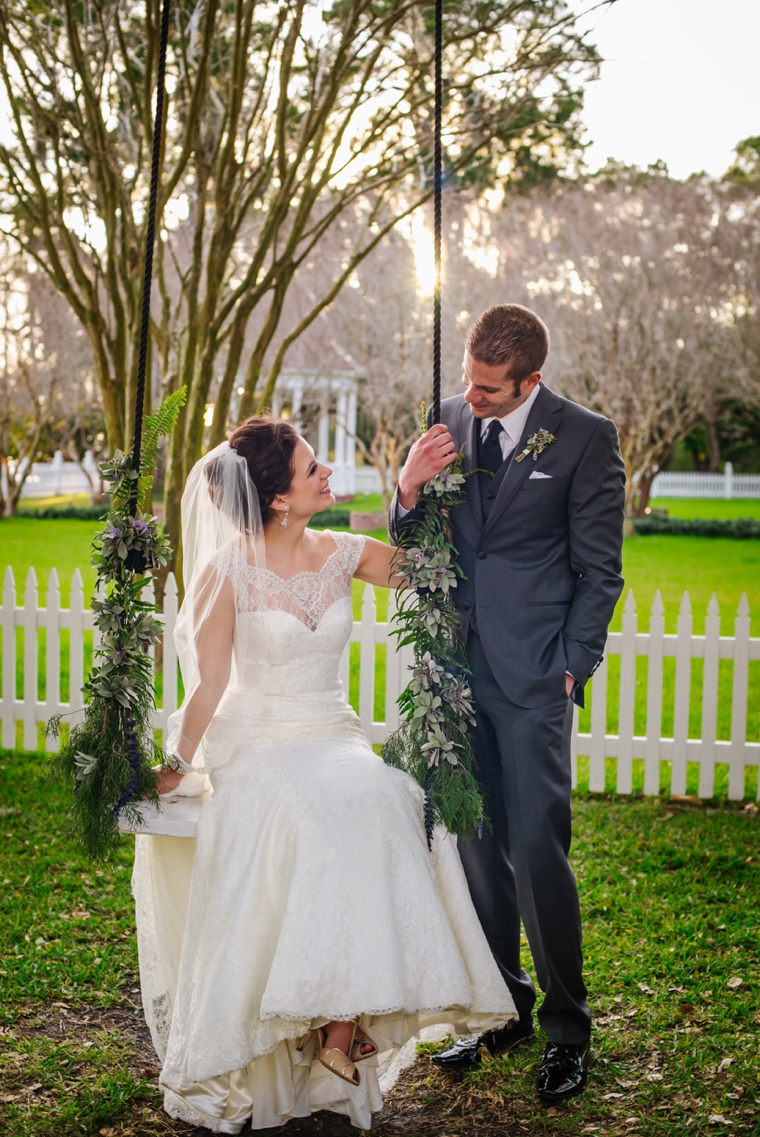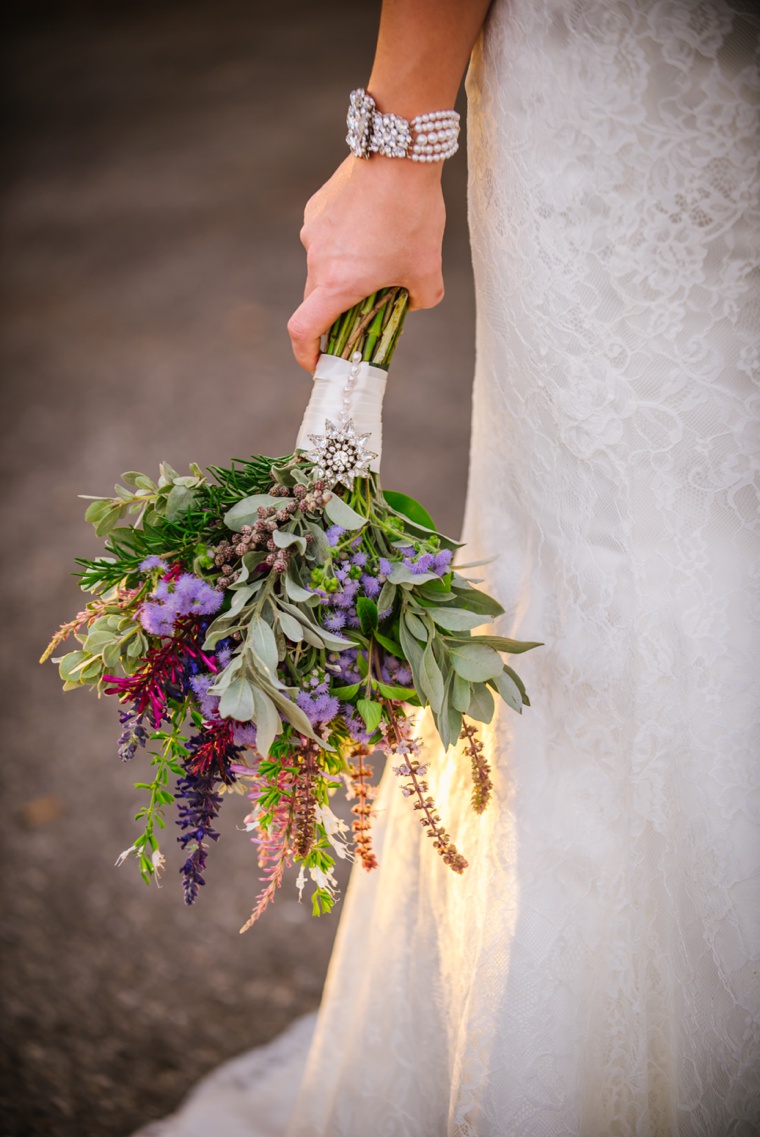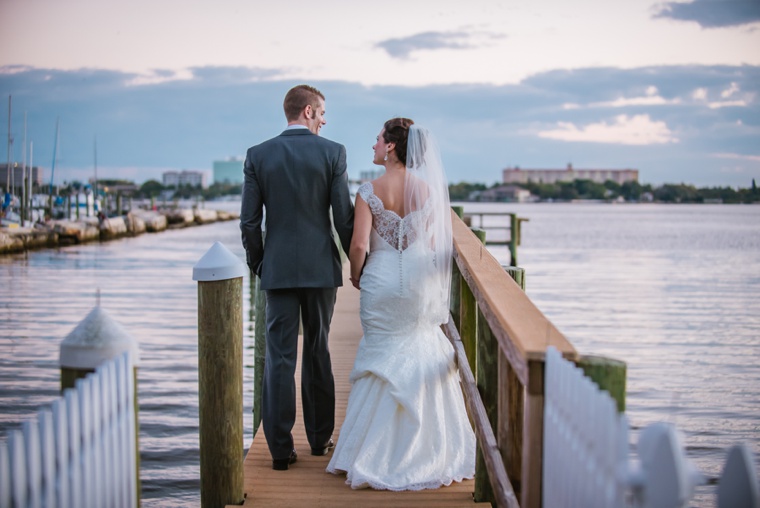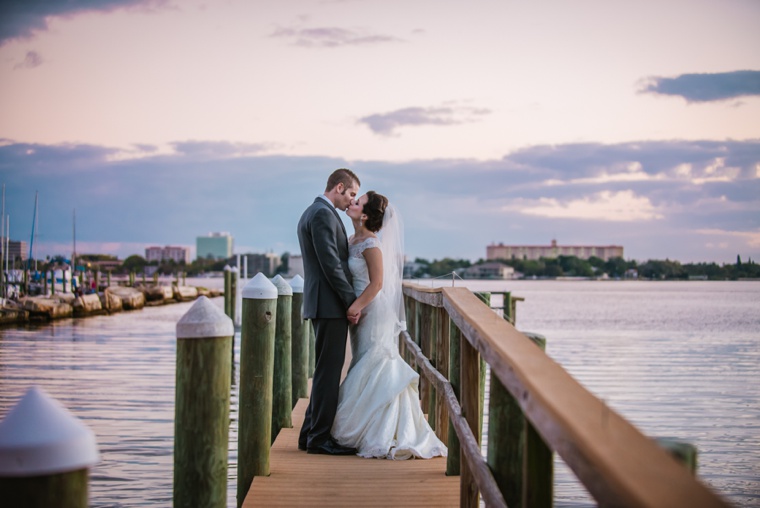 What was your inspiration for your wedding details and/or design?
My husband and I met in Florida and have lived here for 9 years together.  Many of our guests were traveling from the Northeast, and we wanted to choose a venue that would show the natural side of our state with an Old Florida feel.  Our venue set the tone for our entire wedding.  I was often asked what our wedding "theme" was, and truthfully that is a difficult question to answer, but we wanted something simple, beautiful, natural, romantic, and somewhat vintage.  We used these ideas to create the rest of our details – our invitations were from a local print shop that uses vintage letterpress equipment (A&P Design Co., St. Petersburg FL), and on our wedding day we included a photo display of our parents wedding day, vintage trunks to hold the programs and cards, natural wood place card holders (Etsy), vintage crystal candlesticks for our head table (courtesy of my mom!), wooden table numbers (Etsy), a lilac lace overlay for the head table (awesome find in a fabric warehouse with my sister in South Philadelphia!), and Mrs. & Mrs. chair banners (BHLDN).  We also ordered biodegradable confetti from BHLDN for the table.  Finally, our cake artist had a multi-tiered wooden cake stand made from real wood, to display multiple small cakes and cupcakes!  We also gave out local Florida honey as our wedding favors.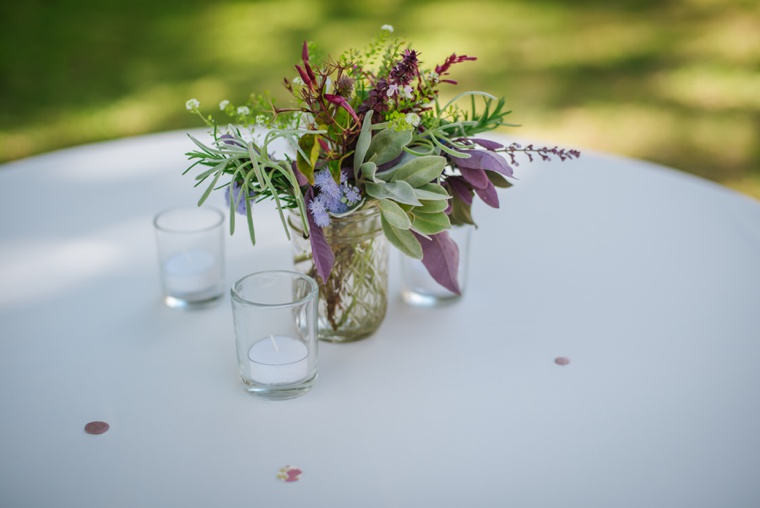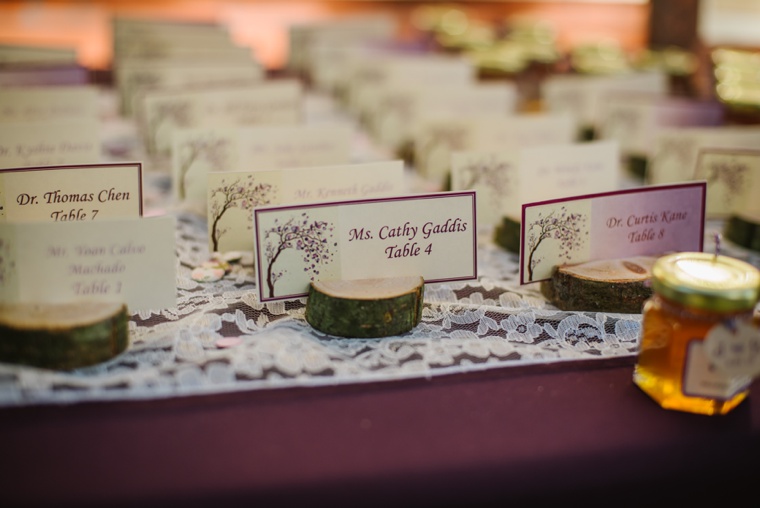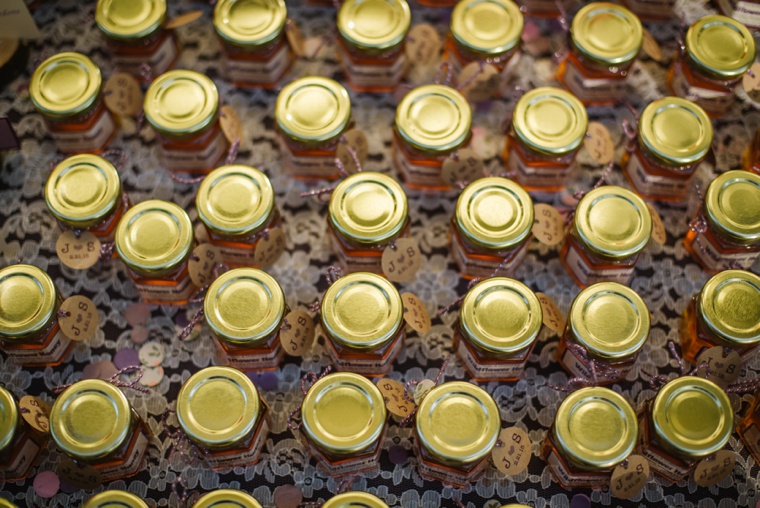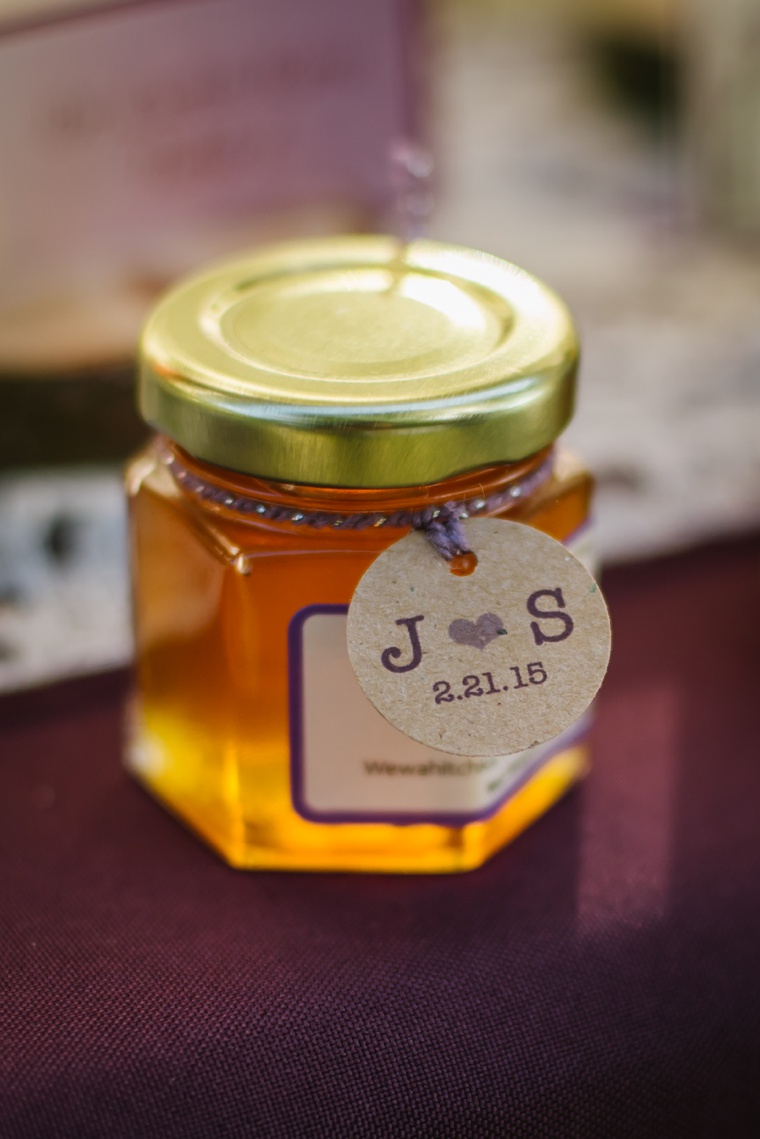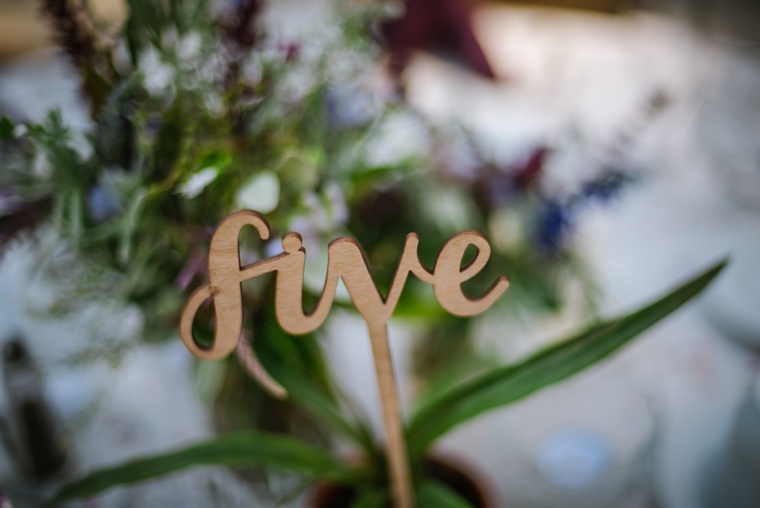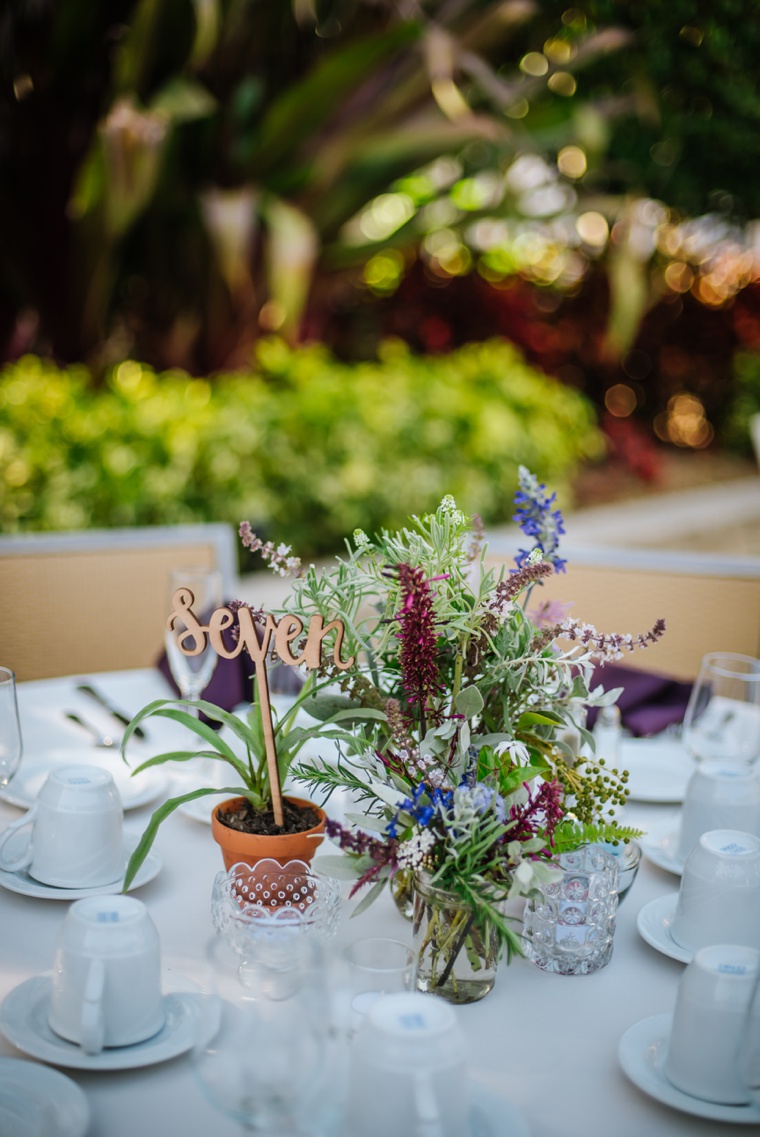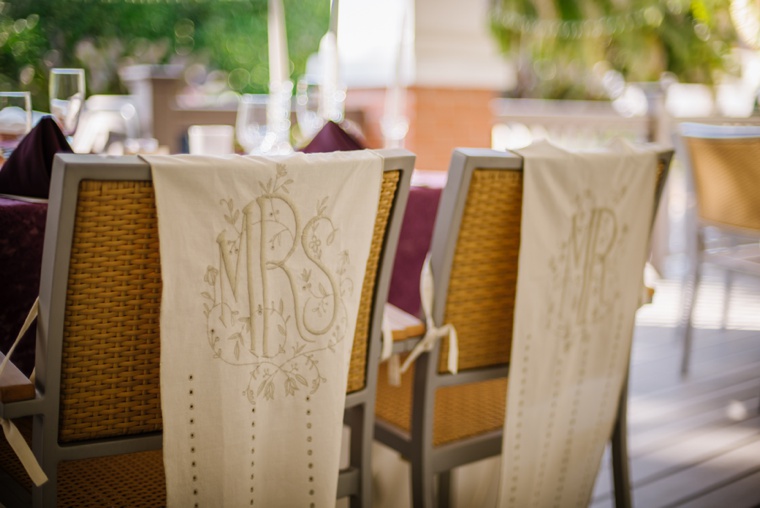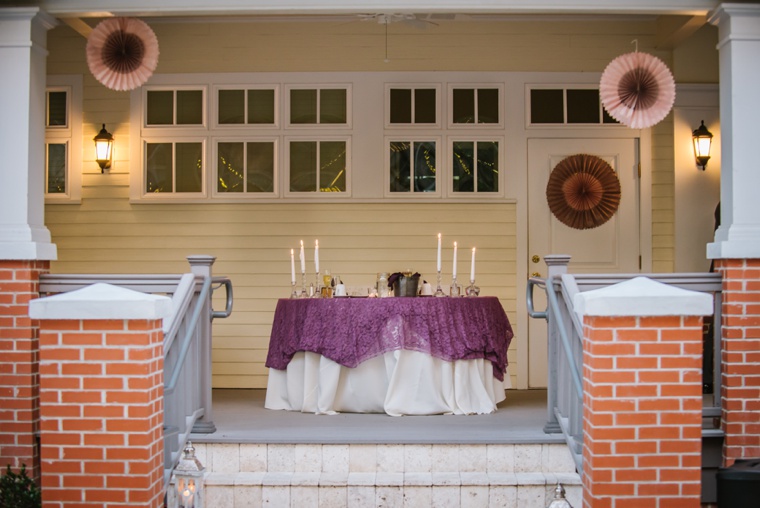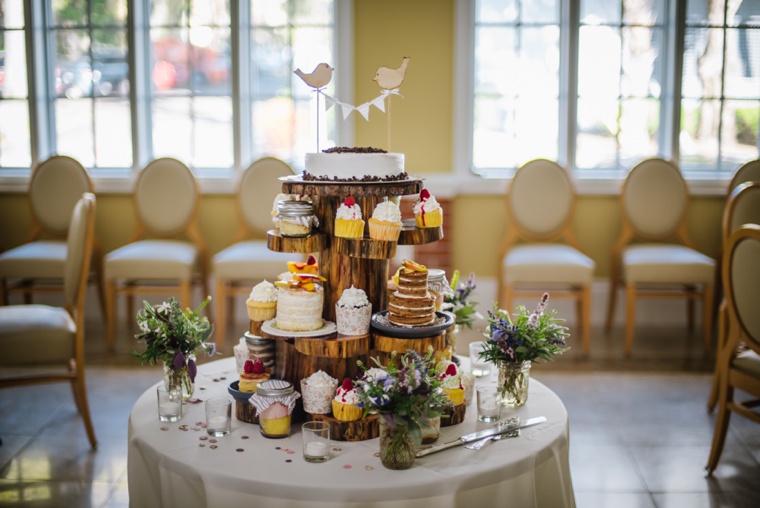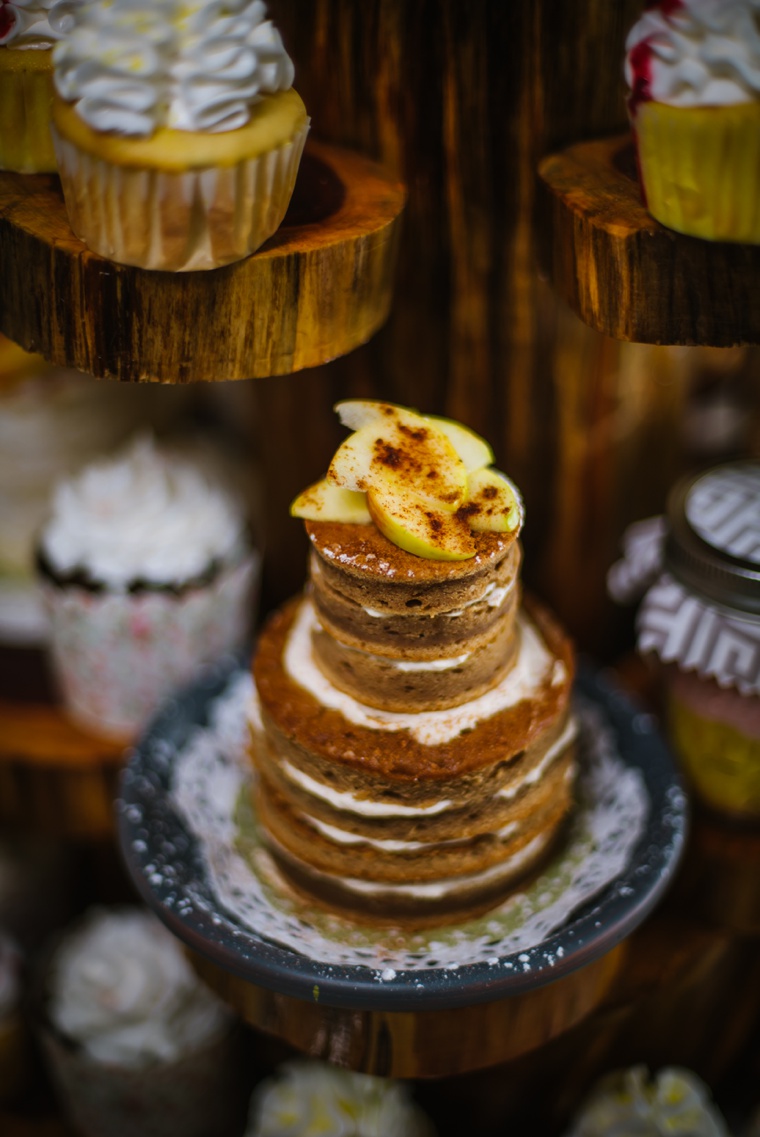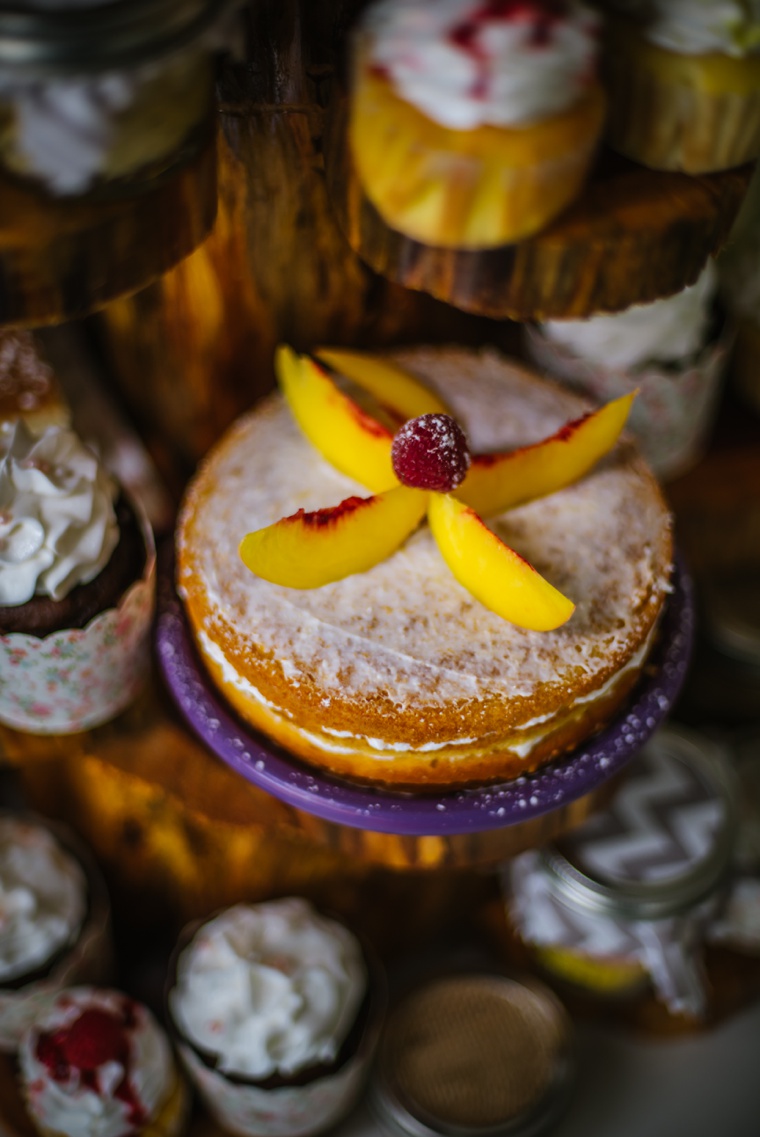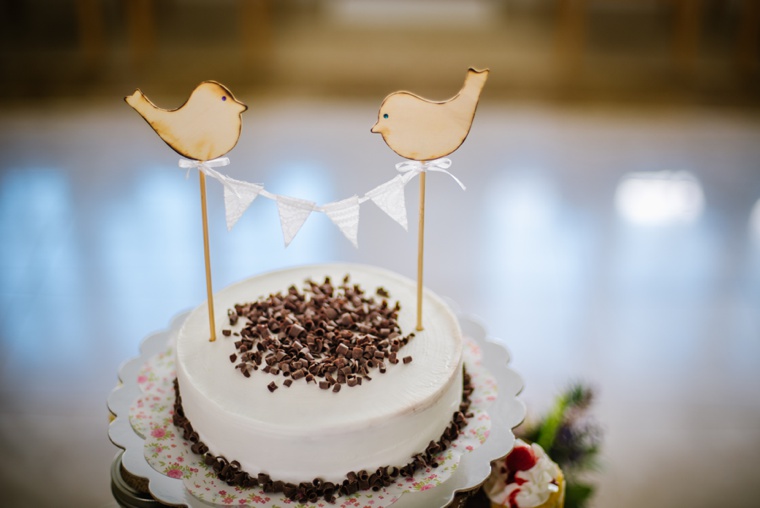 What was your favorite thing about your wedding?
My favorite thing about our wedding was the outpouring of love and friendship we felt from our guests!  Our wedding was small (66 guests total including the wedding party) but felt like just the right size for everyone to truly enjoy the entire experience.  I loved every little detail, and seeing all of our time and planning efforts come to fruition was fantastic.  We were blessed with a beautiful sunny Florida day and shared our vows underneath an old oak tree covered in Spanish moss.  I could not imagine a more beautiful place to marry to best friend!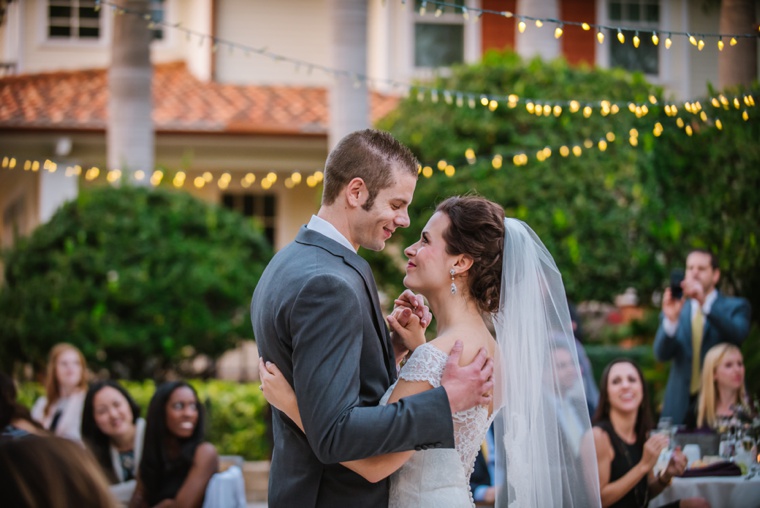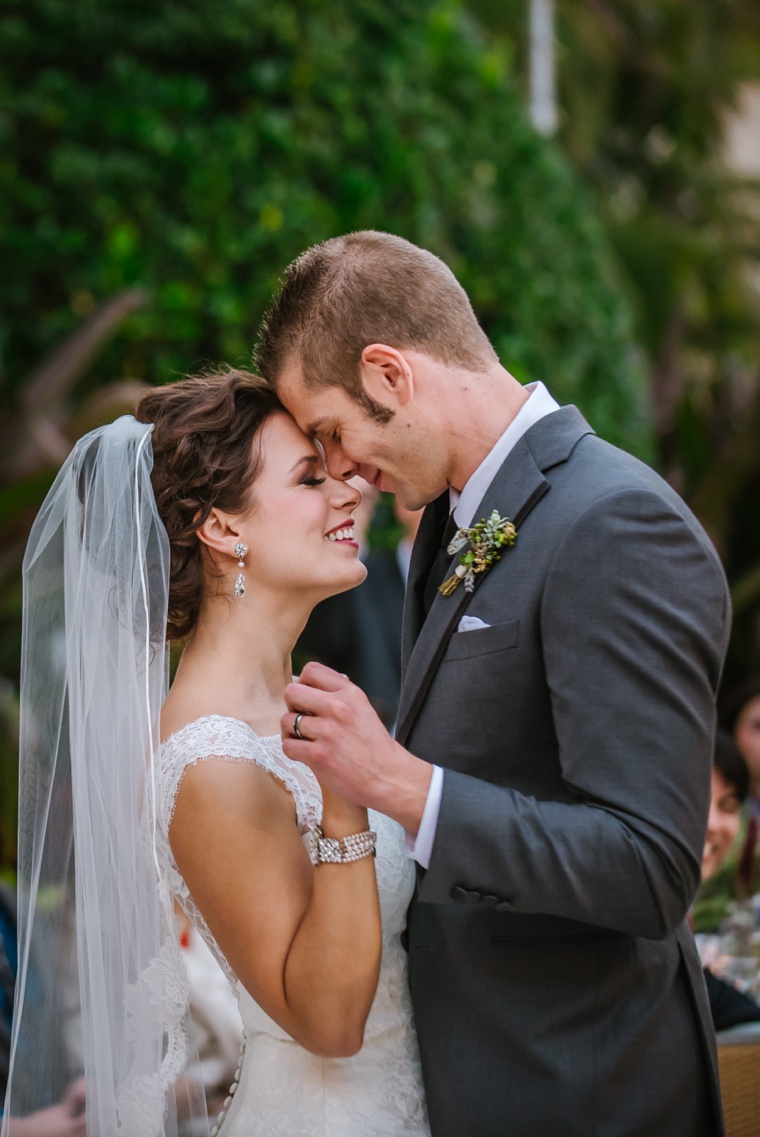 What is your best piece of advice for other brides?
Start planning early!  We were engaged in May 2013, and were married in February 2015.  We choose our venue in June/July 2013, and thank goodness we did – it is a very popular venue and weekend dates in the nice part of the year book quickly.  Establishing the venue first allowed us to move fairly quickly in choosing our other main vendors.  Also, consider your guest count – a smaller wedding allows you to do more with your budget, and makes for a more intimate experience for your guests.
I love how the flowers completely compliment everything about this wedding's style! Not only did Jess and Steve wish to honor their venue, but Jess also incorporated so many stunning details from her grandmother and mother not to mention her timeless gown from V List Member Malindy Elene. The beautiful broach on the bride's bouquet is her grandmother's, and the candlesticks gracing the sweetheart table are her mom's. Each piece of Jess and Steve's wedding has meaning, and they sincerely adored and completely trusted their vendor team which makes their day that much more special.
Vendors who made it all happen…
The following two tabs change content below.
My name is Carly, and I live for love whether it's the love I witness between my family members and friends or the love I have for places and weddings. For these reasons and more, I write about the wedding industry, and I'm an event planner, designer, and floral stylist who will forever be in love with flowers, pink, and bows.