From gorgeous images captured by one of our favorites, Kristen Weaver Photography, to the delightful florals by Emily Cater Design, we are so excited to kick start your week with Allison and Jon's Maine wedding!
Allison and Jon first connected online. After many exchanges, they had planned a time to meet in person. However, their plan was tossed aside when she happened to spot Jon while she was out with friends. They both realized their fortuitous encounter, and they've been together ever since!
Both Allison and Jon love Maine. Many weeks of their relationship were spent in their favorite seaside town, and it's also where Jon proposed (on a boat while Allison was steering!). Naturally, Maine served as the backdrop to another one of their biggest days together. A+J tied the knot in a sweet ceremony, and their reception was filled with so many colorful, plaid, preppy details that were perfect for their wedding at The Newagen Seaside Inn in Southport, Maine.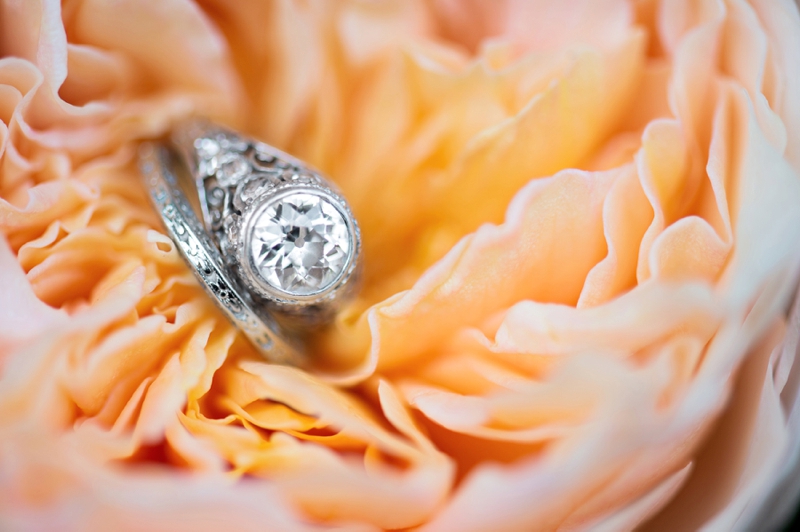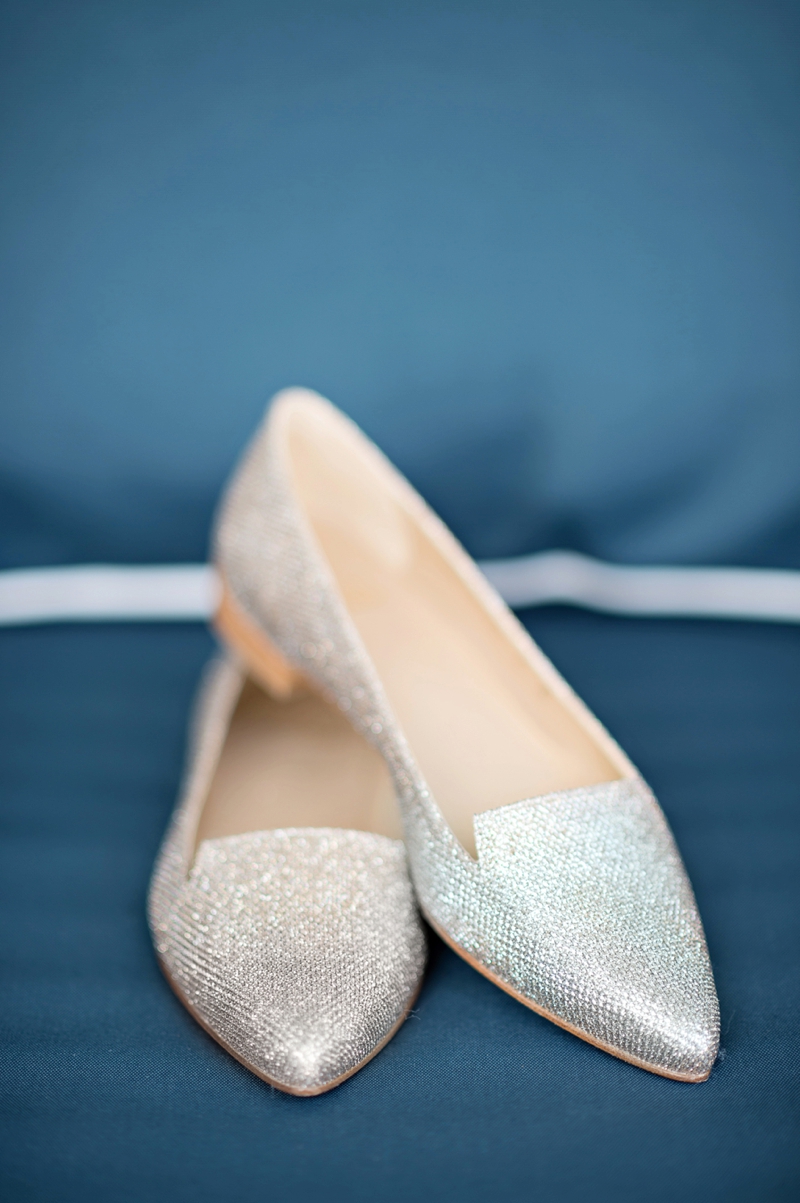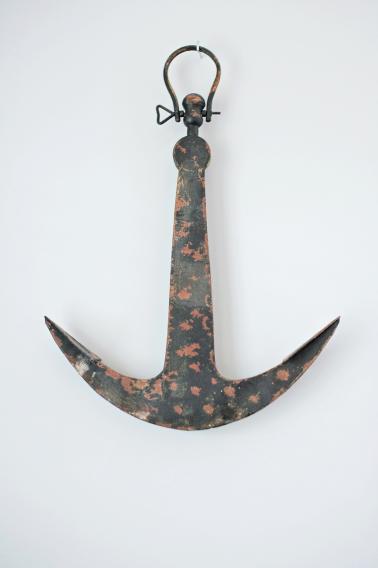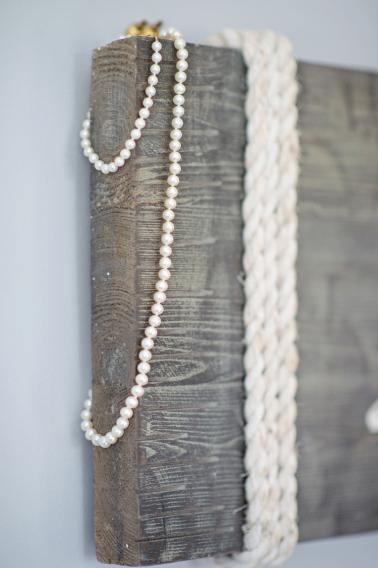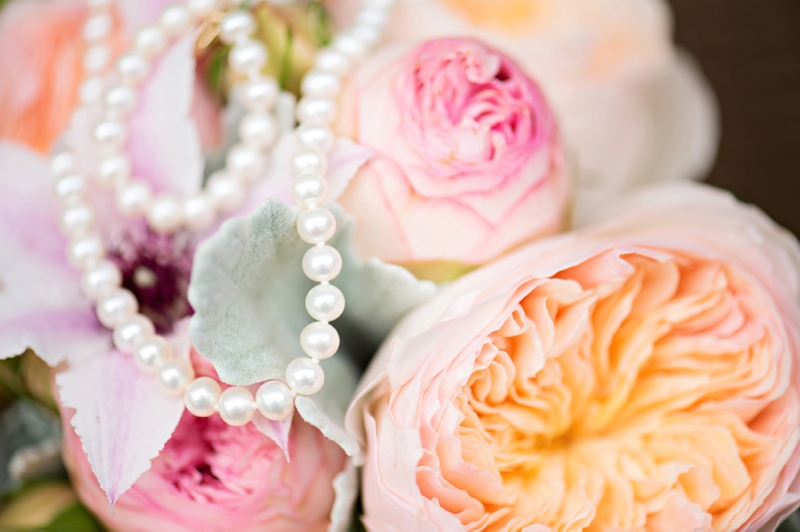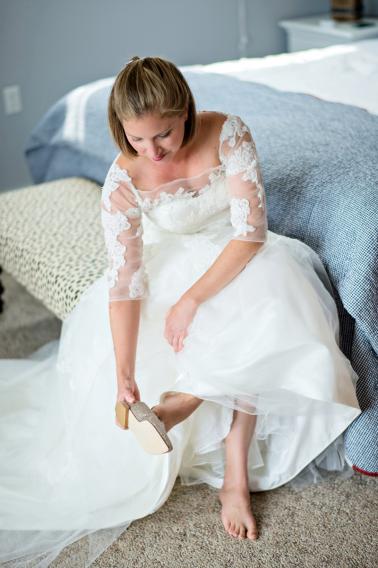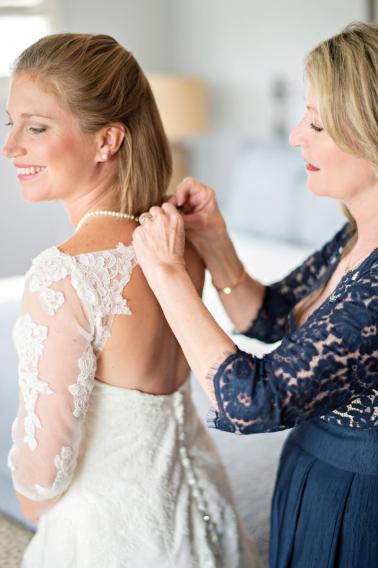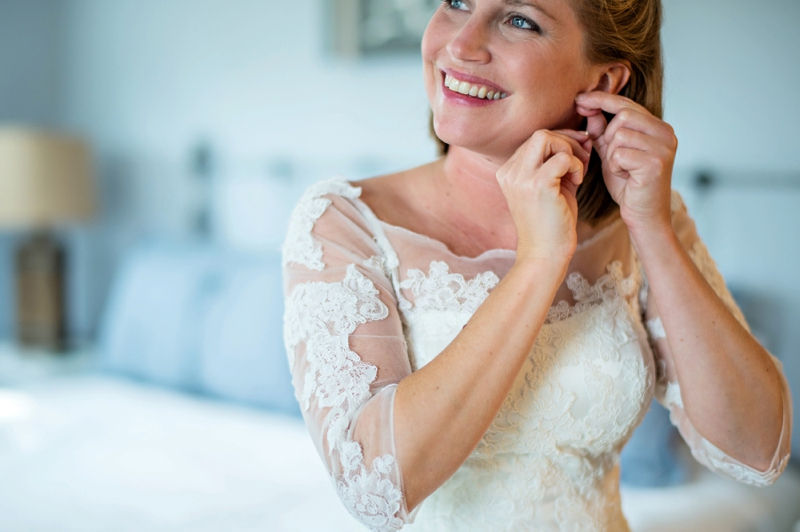 What (or who) helped you most in your planning process and/or on your wedding day?
My Mother was integral in my wedding planning process. She worked so tirelessly to get every detail of my dream wedding ready for Jon and me. Everything from phone calls, setting up venues, Skype calls with the florist and menu planning…all with a huge smile on her face. Coordinating a long distance wedding was challenging to say the least but she made sure that everything came together perfectly.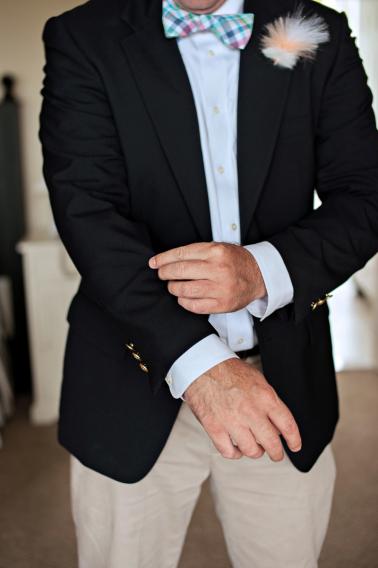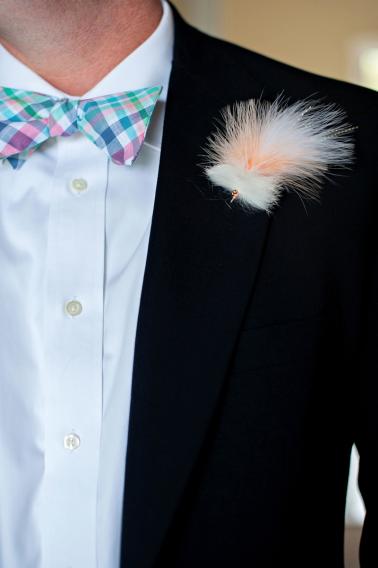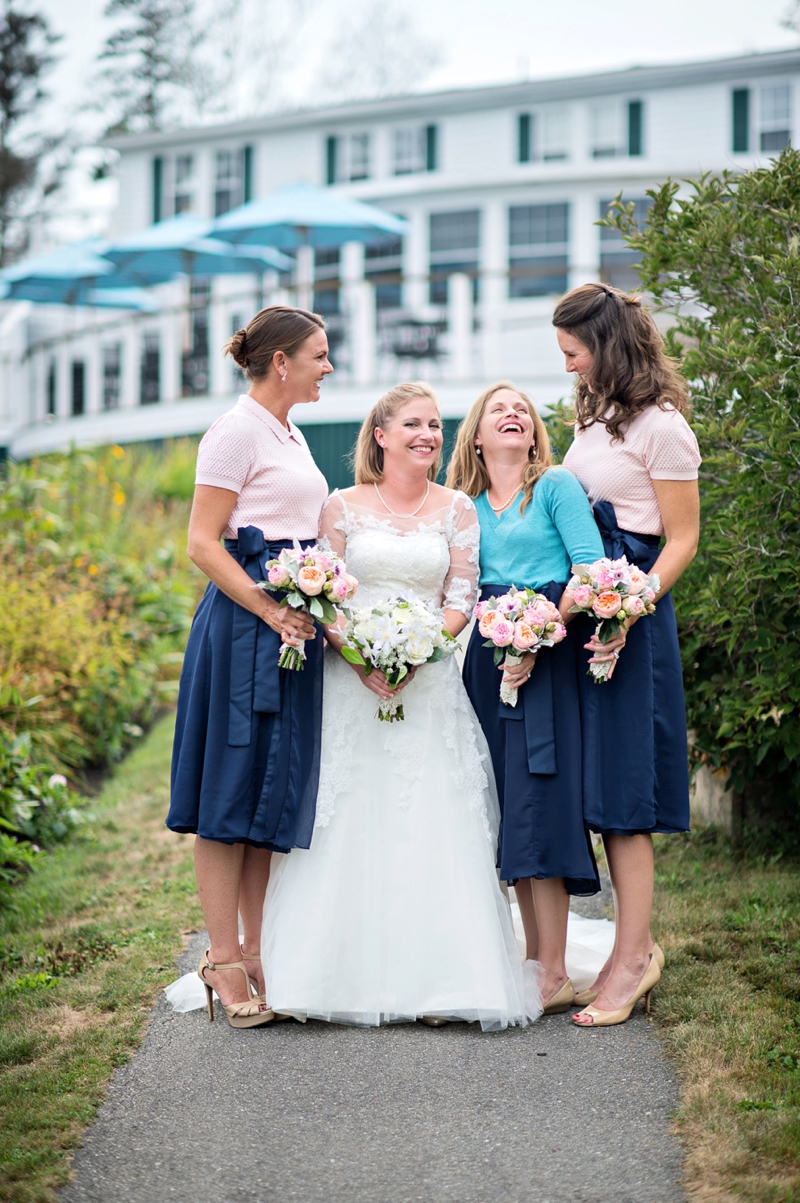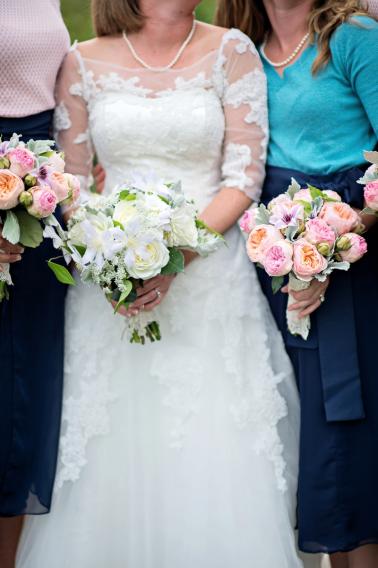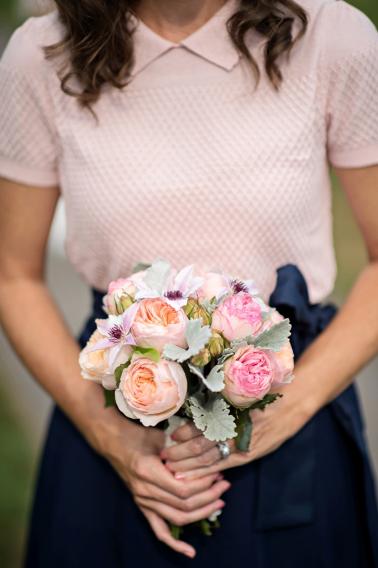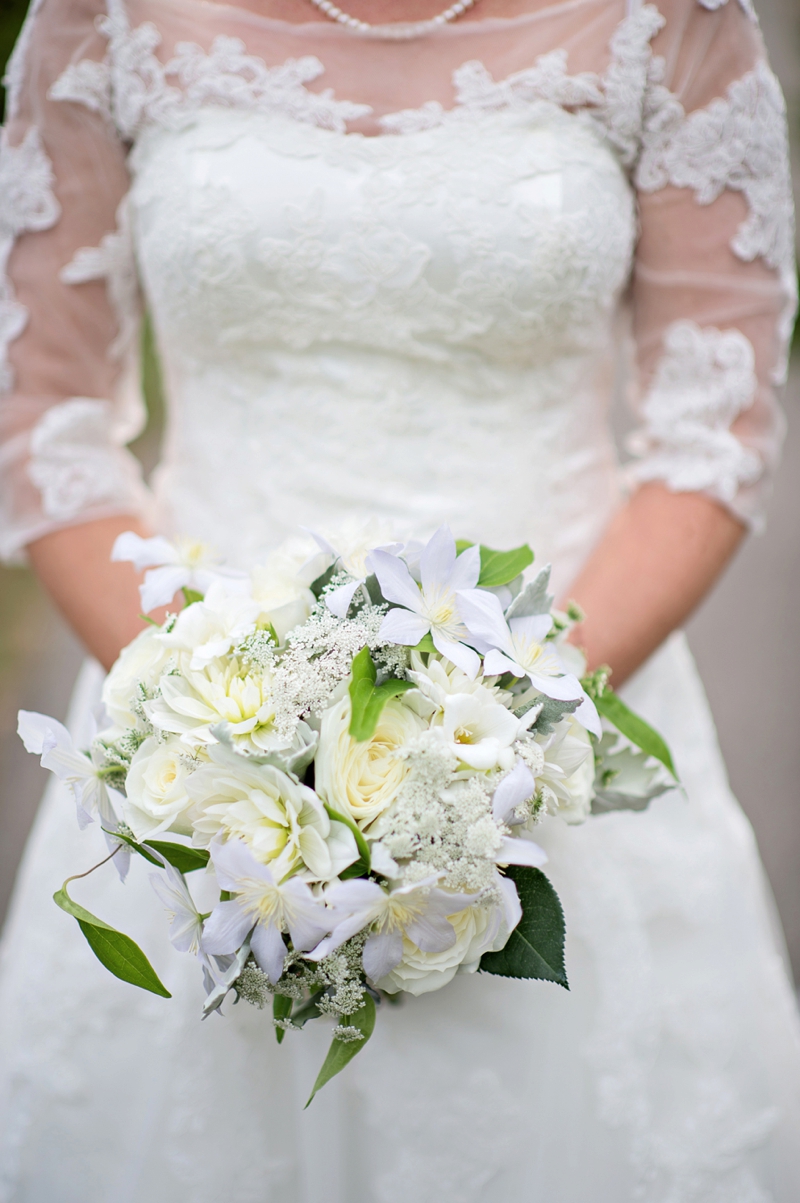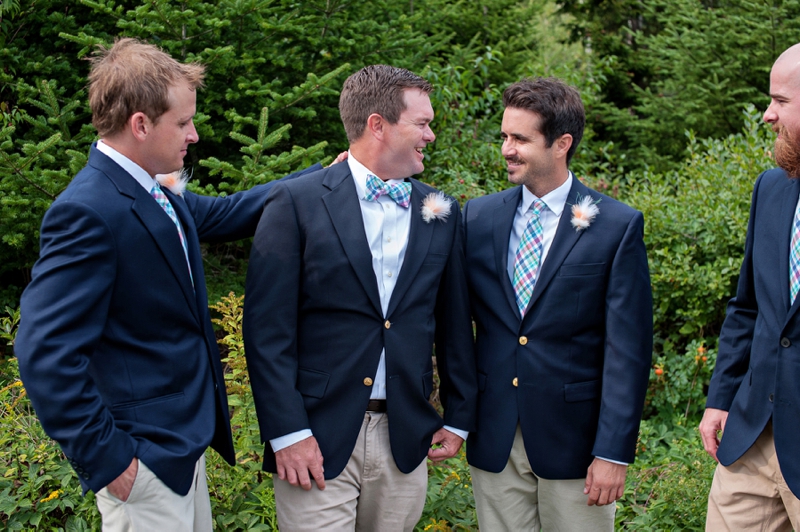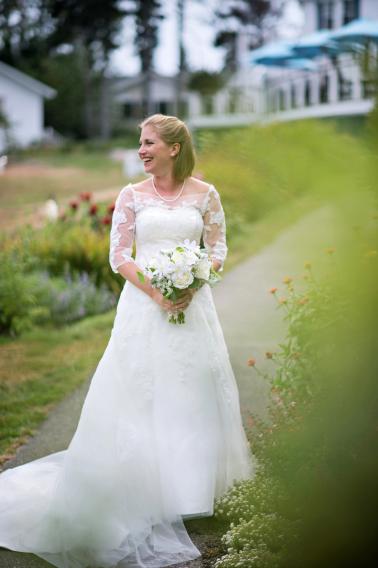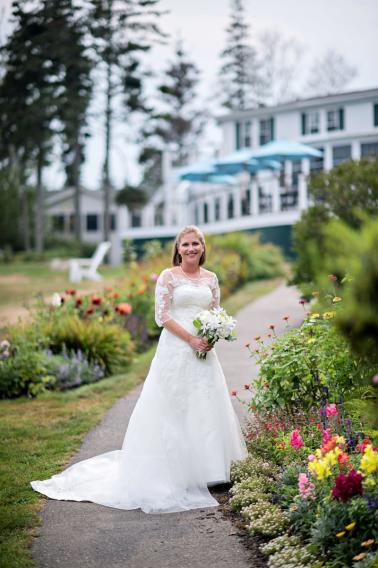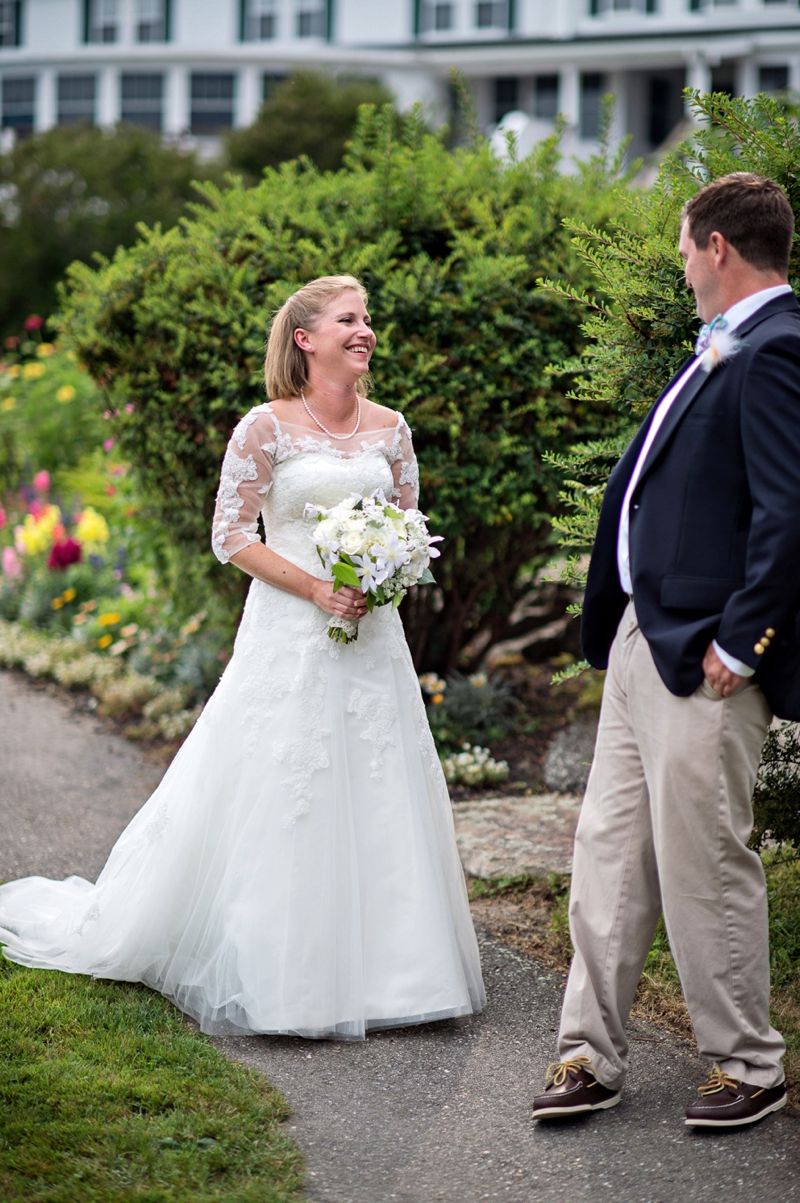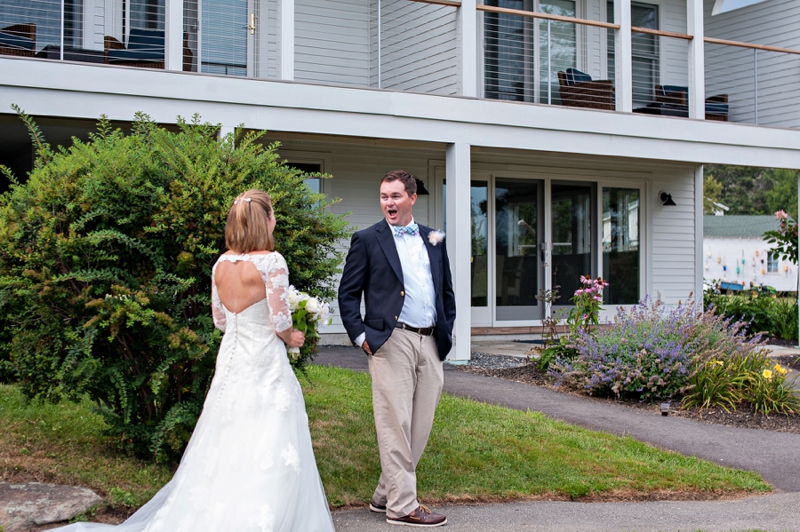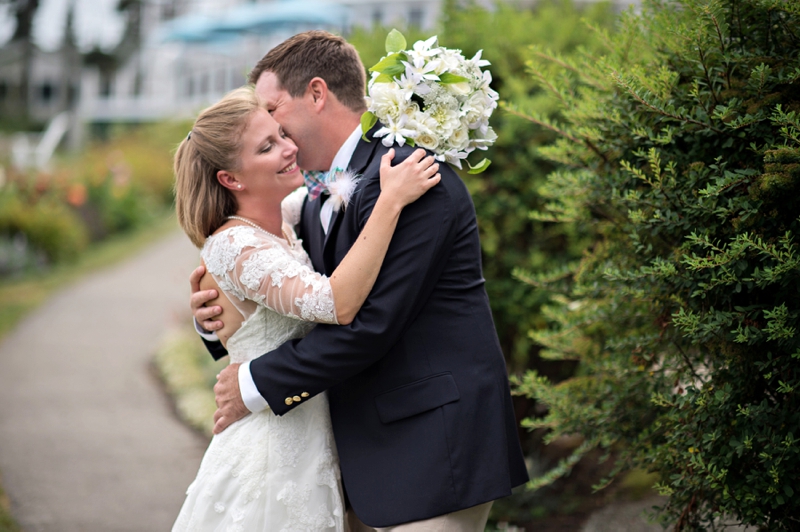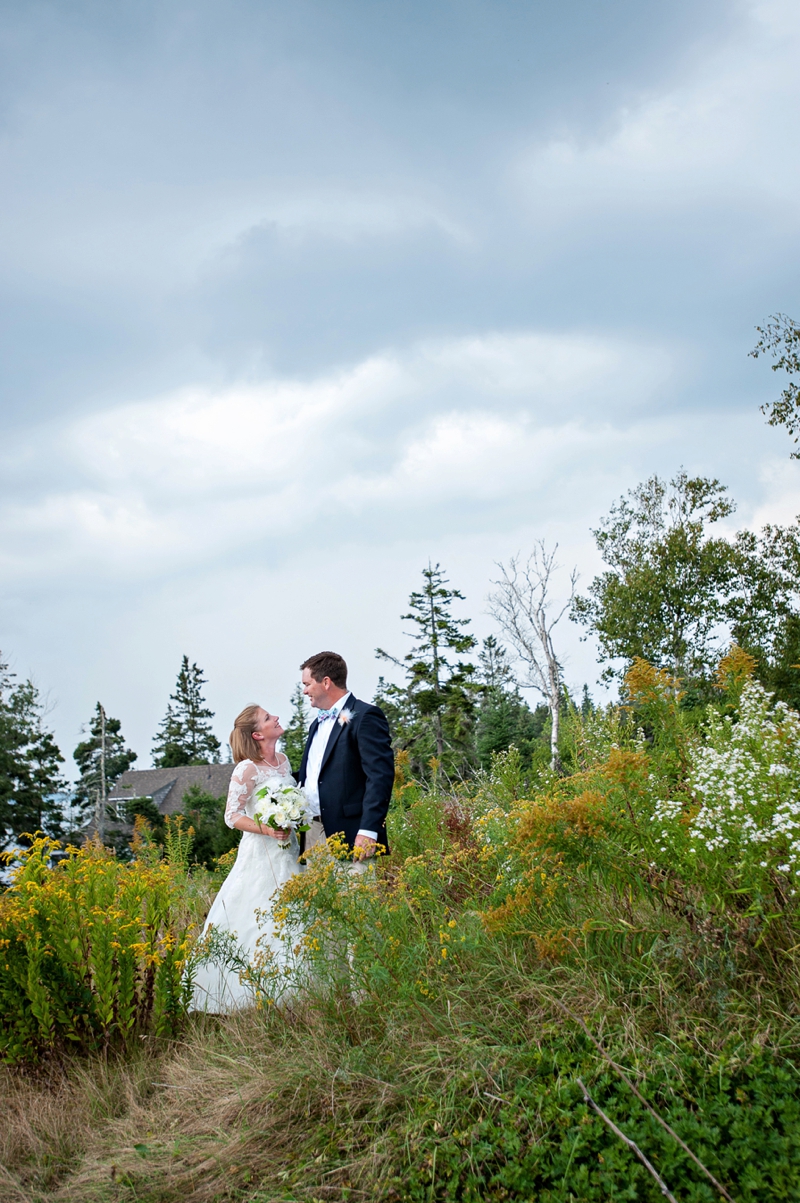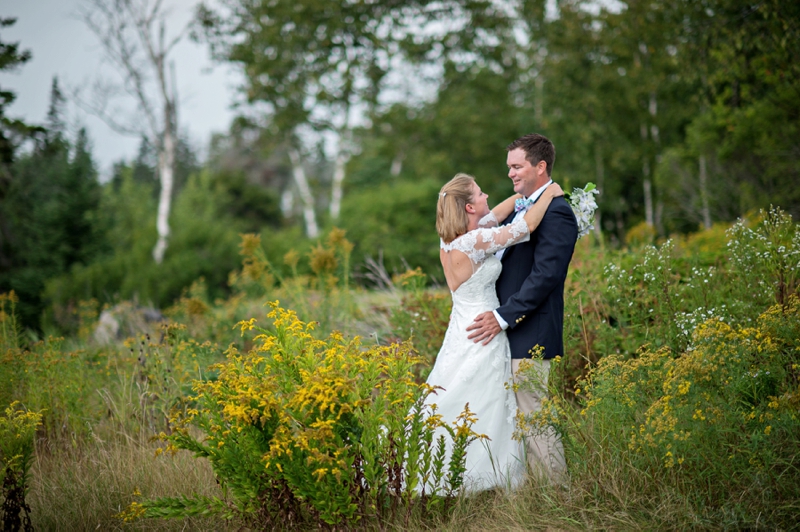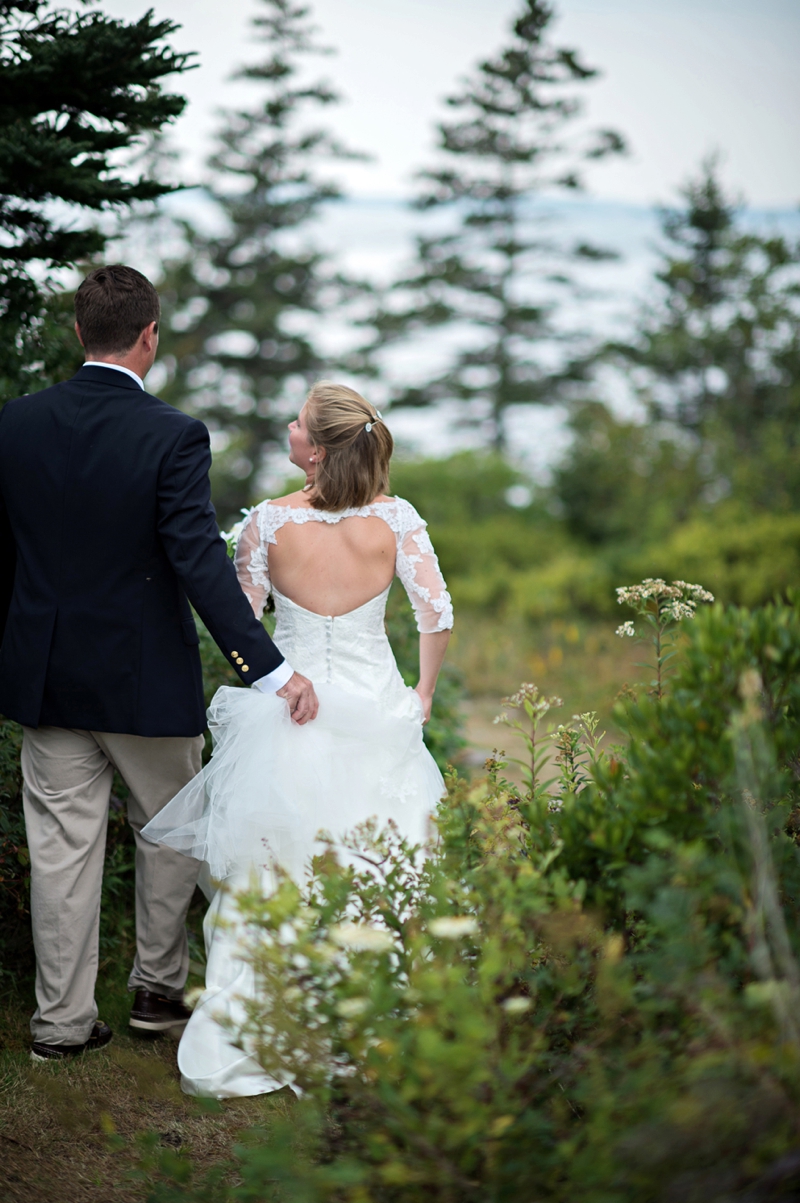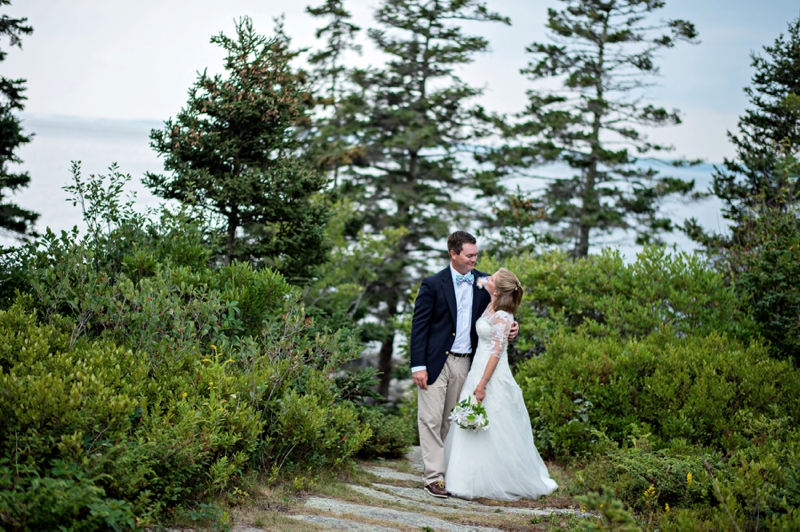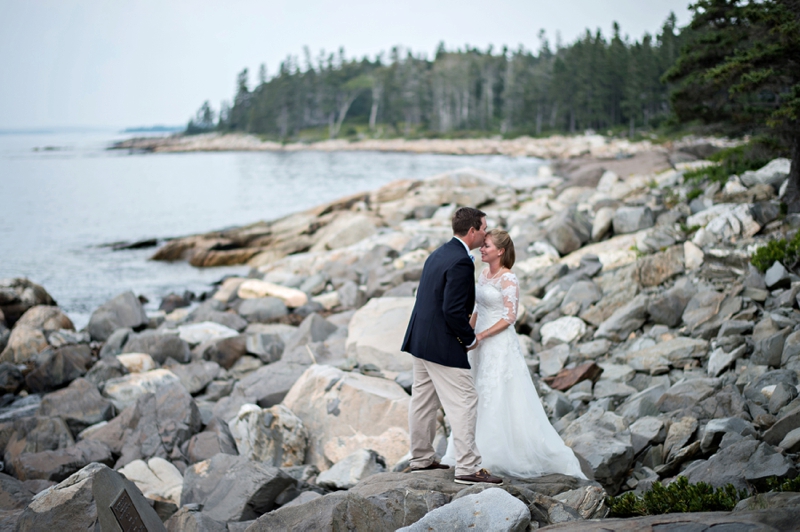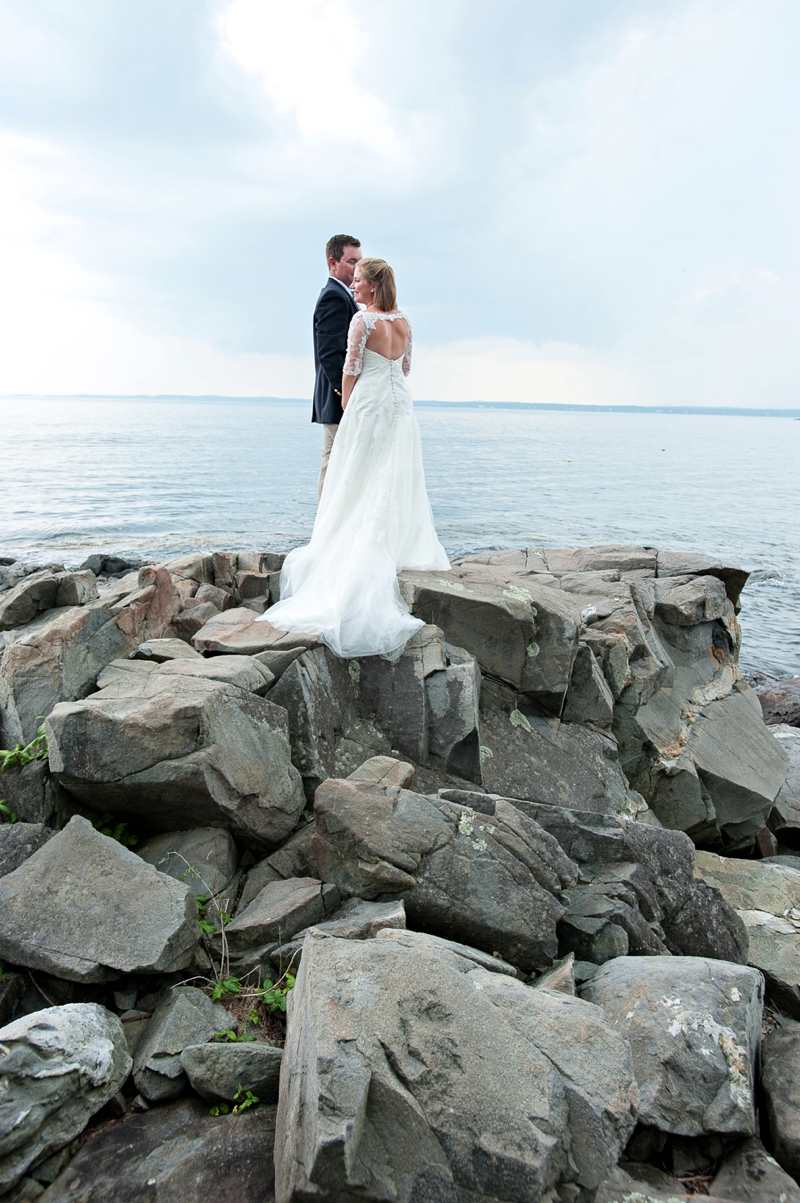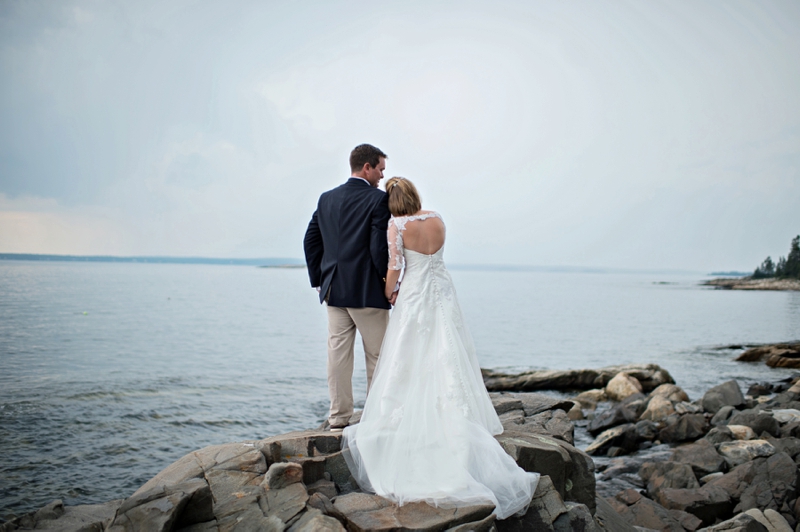 What was the most important thing to you when deciding who to work with for your wedding?
The most important thing for me was making sure that all of my vendors styles lined up with what I envisioned for the day. I wanted a photographer with a clean classic style, so we flew up one of my favorite photographers from Florida to Maine for our day. I wanted some light airy flowers and Emily Carter did not disappoint (she was recommended by a photographer friend of mine from Maine). I wanted a venue that complimented the beauty that coastal Maine in summertime, and the Newagen Seaside Inn was the perfect place to host our wedding.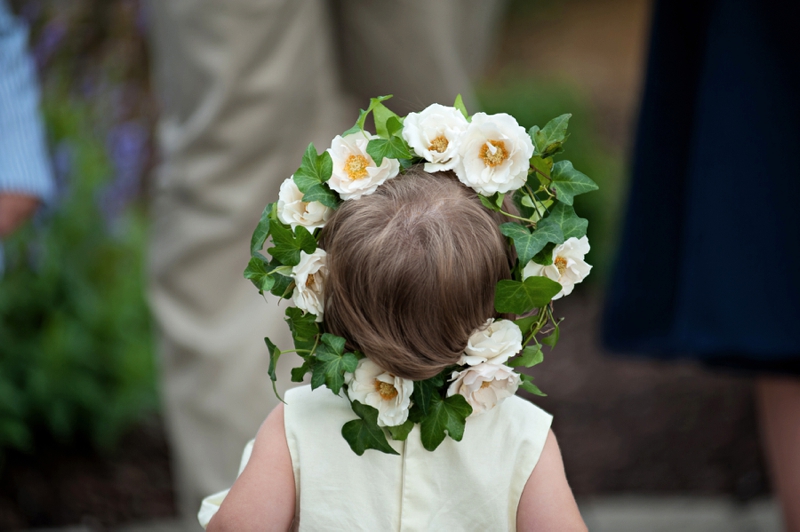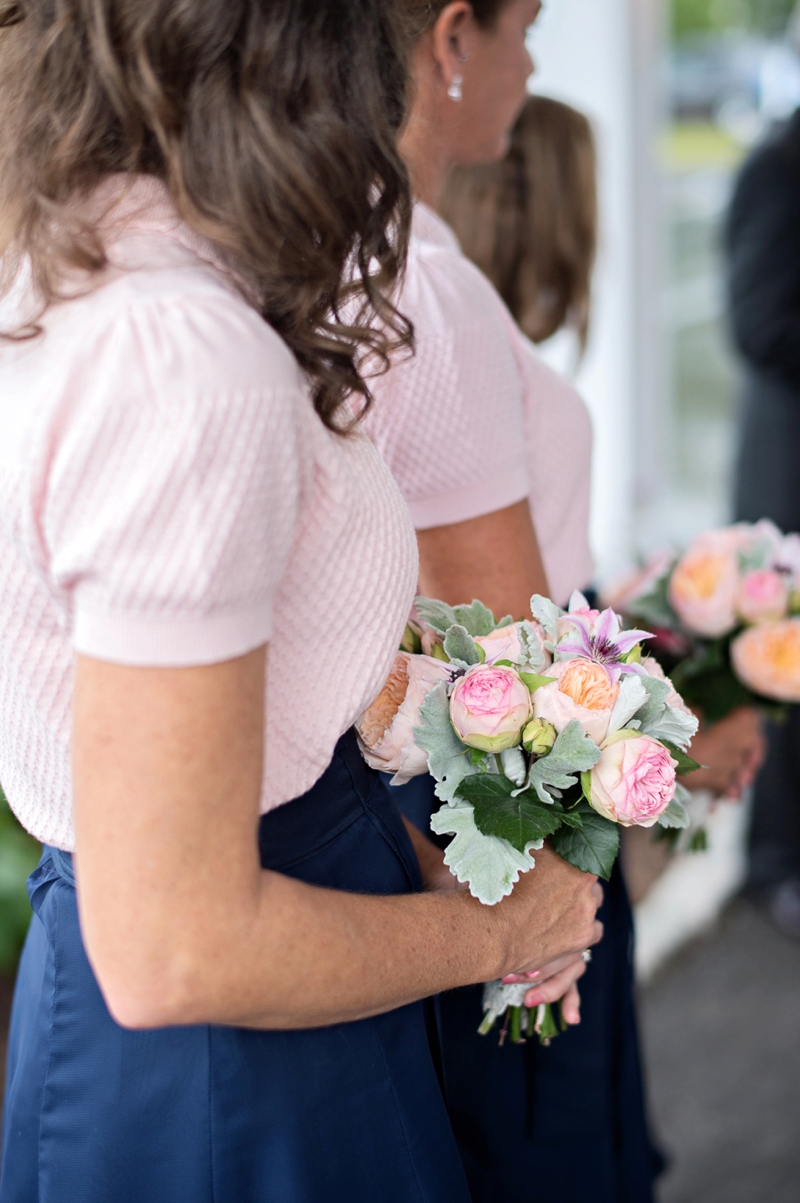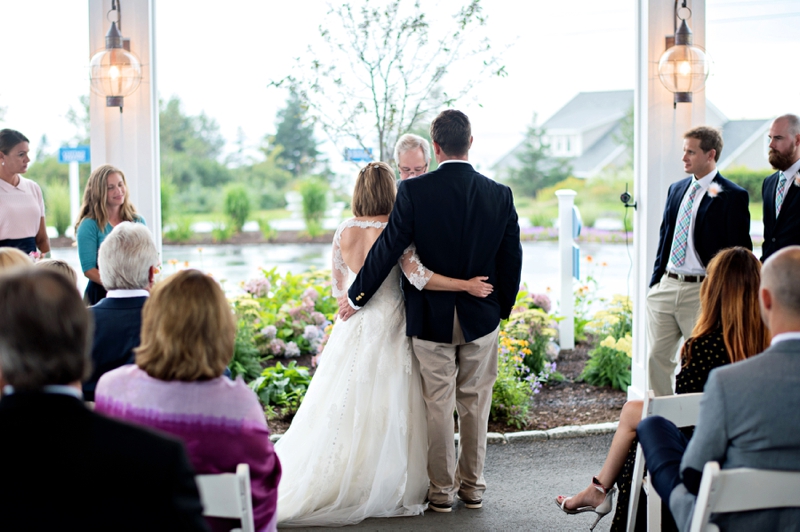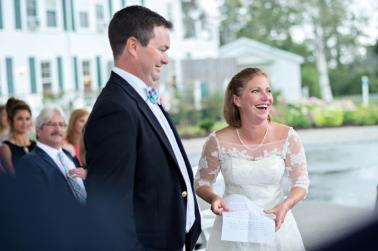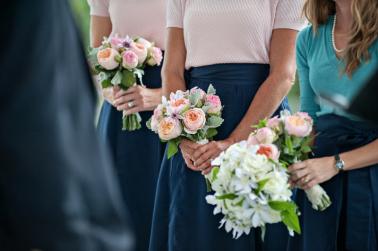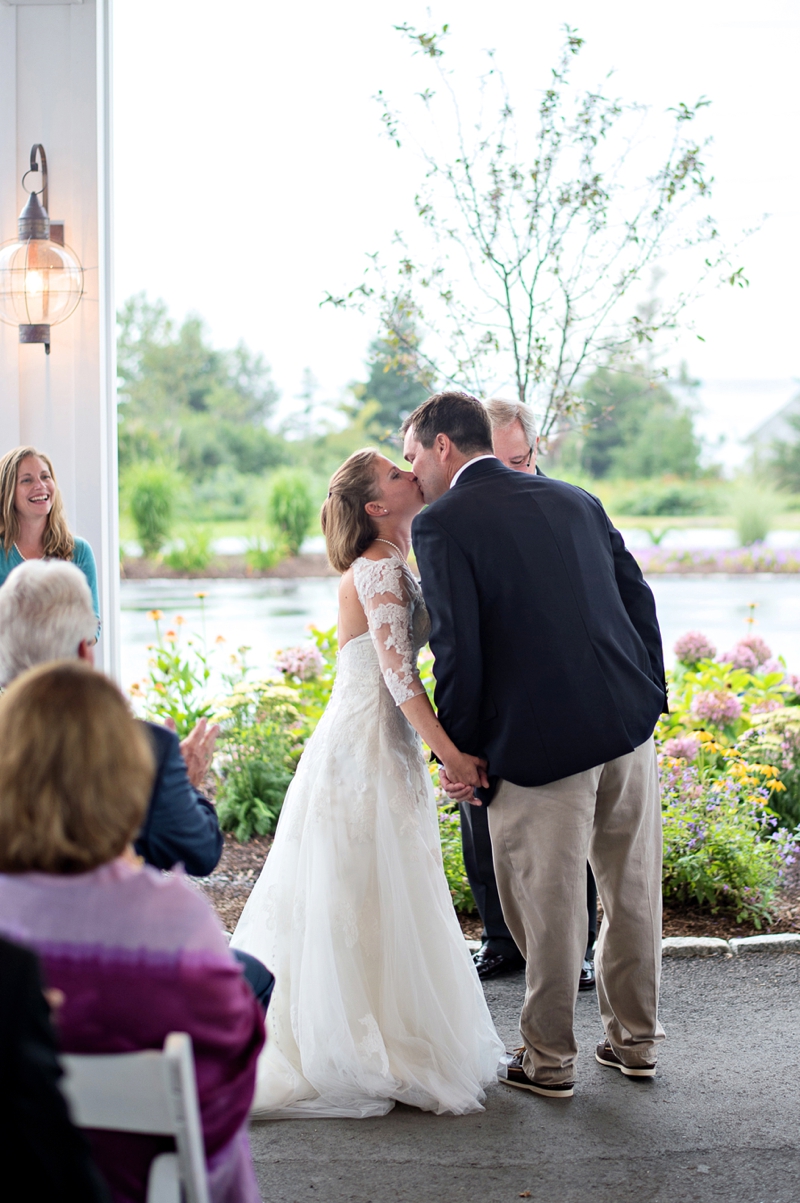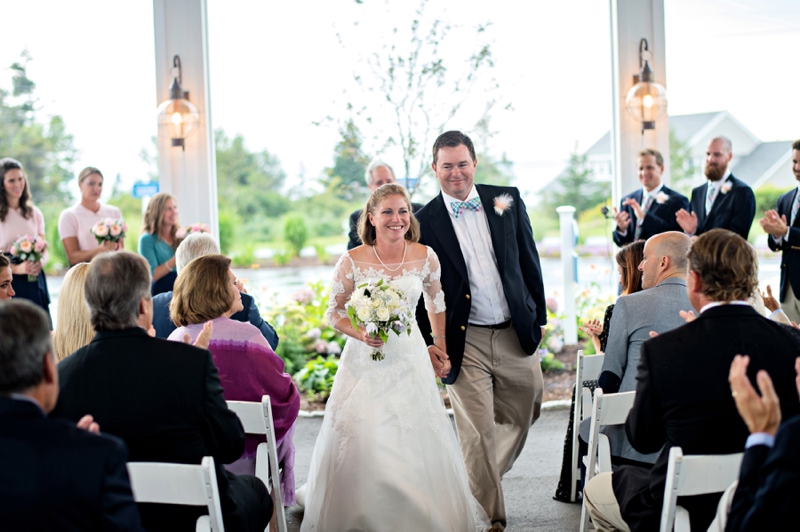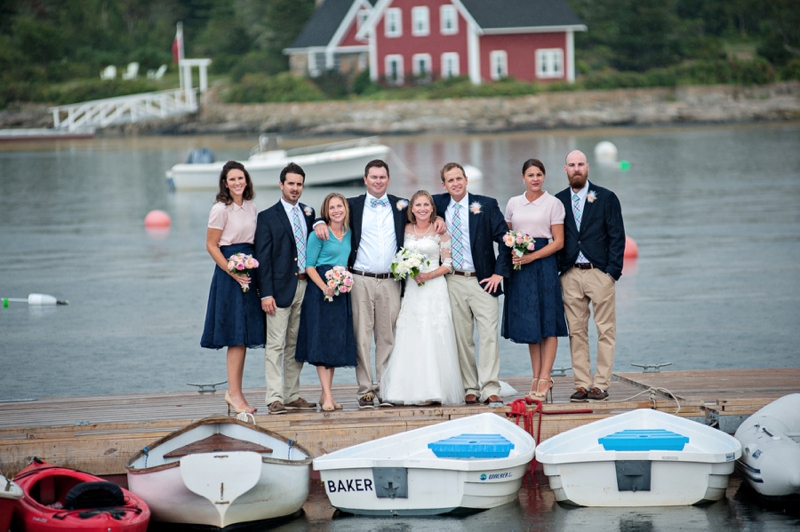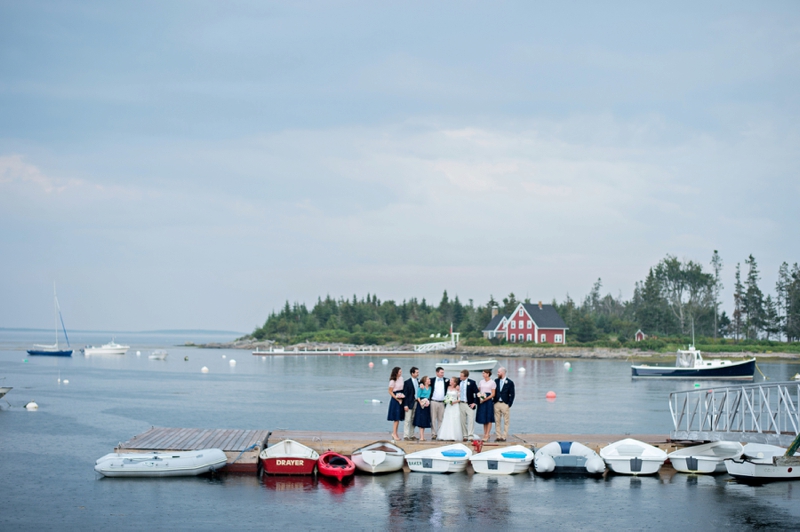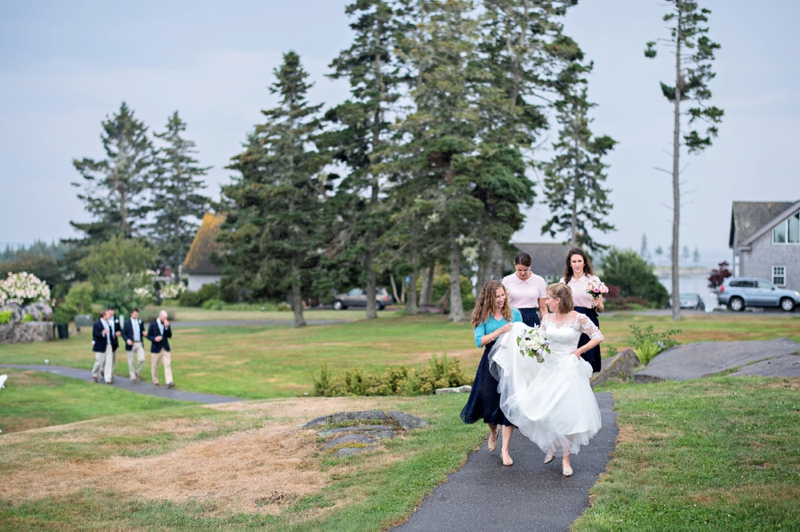 What was your inspiration for your wedding details and/or design?
Jon and I both live and breath for the water and fishing. We are also low fuss, so, we wanted details that expressed that. Naturally we wanted some sort of nautical touch, however, we didn't want something that screams "nautical wedding". I decided that we would have just little hints of nautical, but with a light pastel airy feel (not the typical navy and white and strong nautical colors). Nautical Charts of our favorite areas have these great light pastel colors, and lovely pastel flowers complimented those colors and polished off our tables nicely.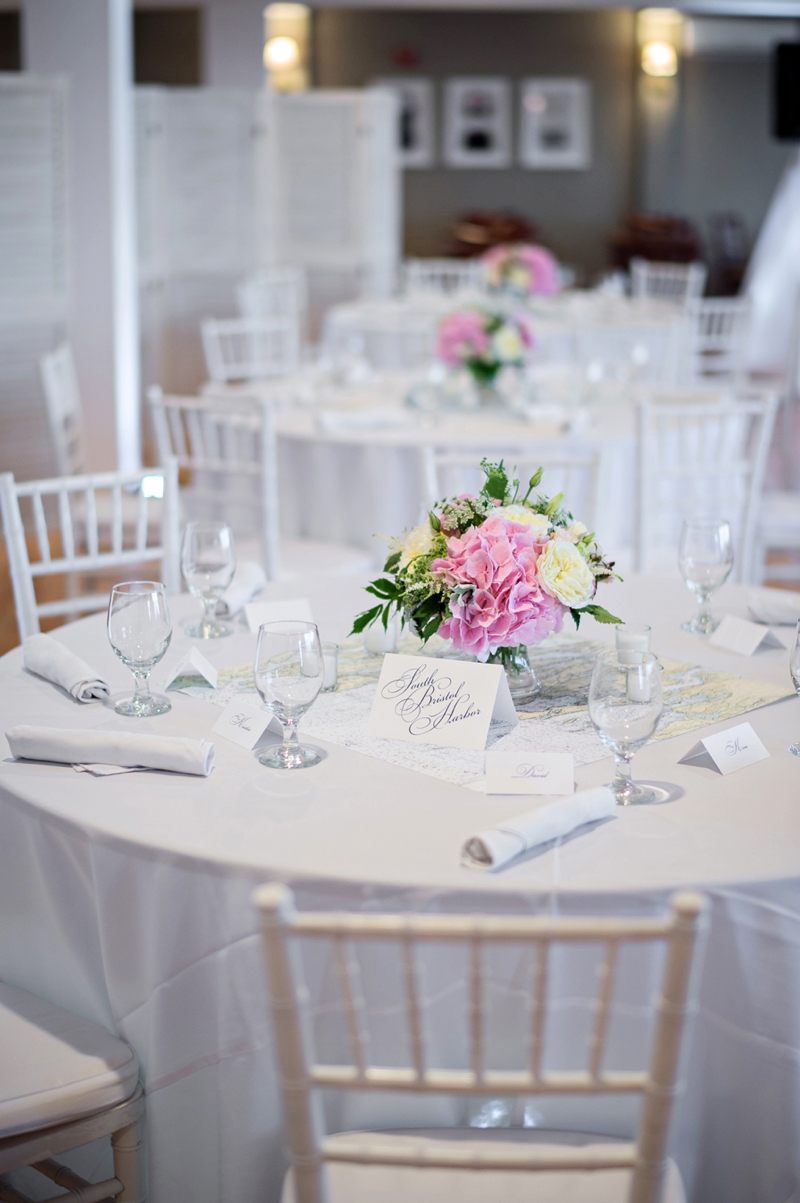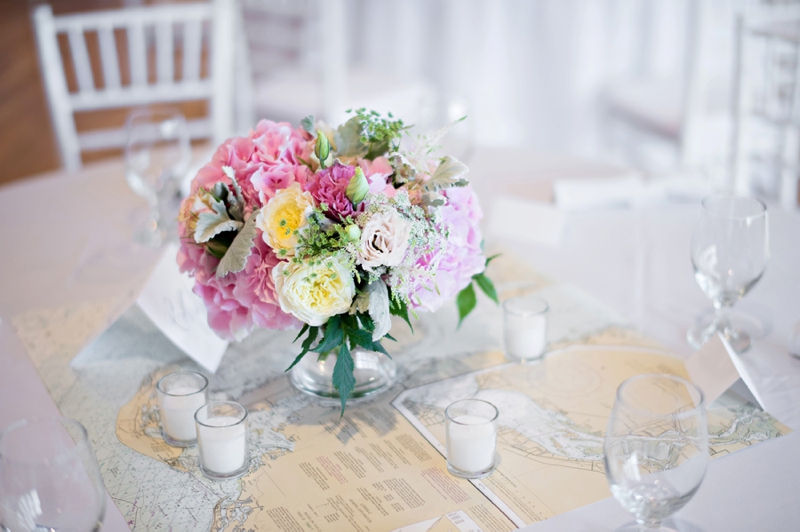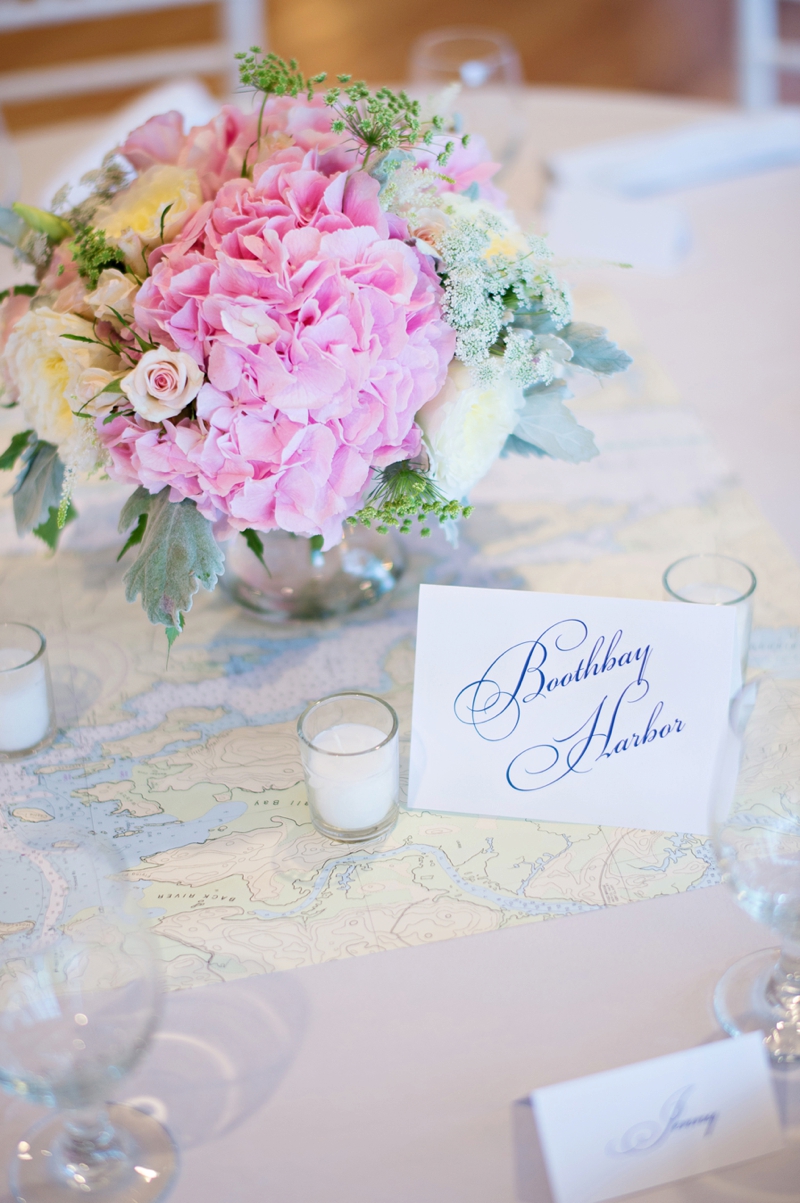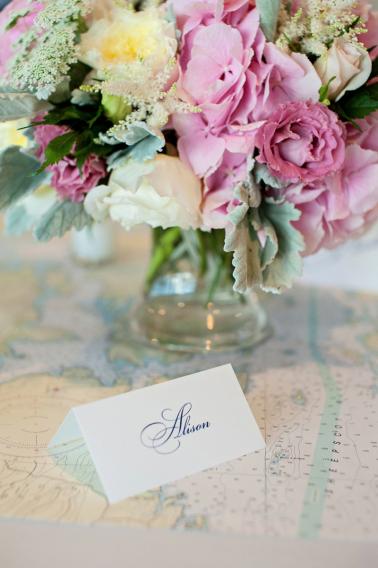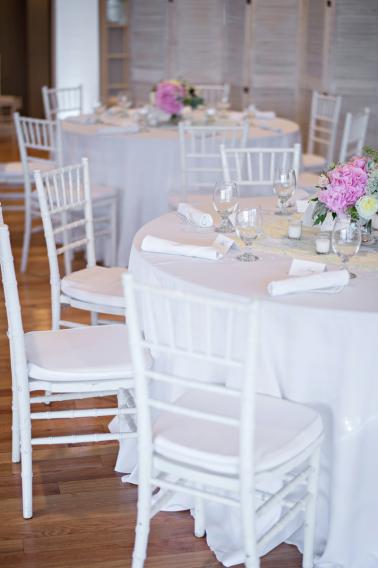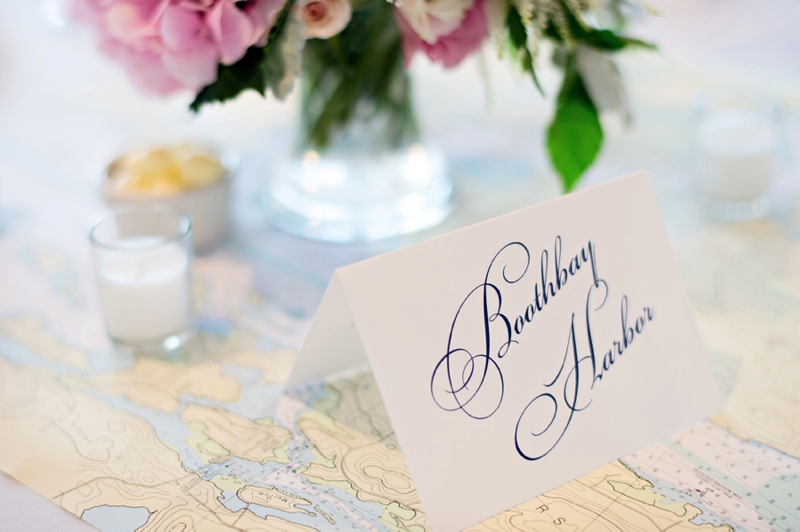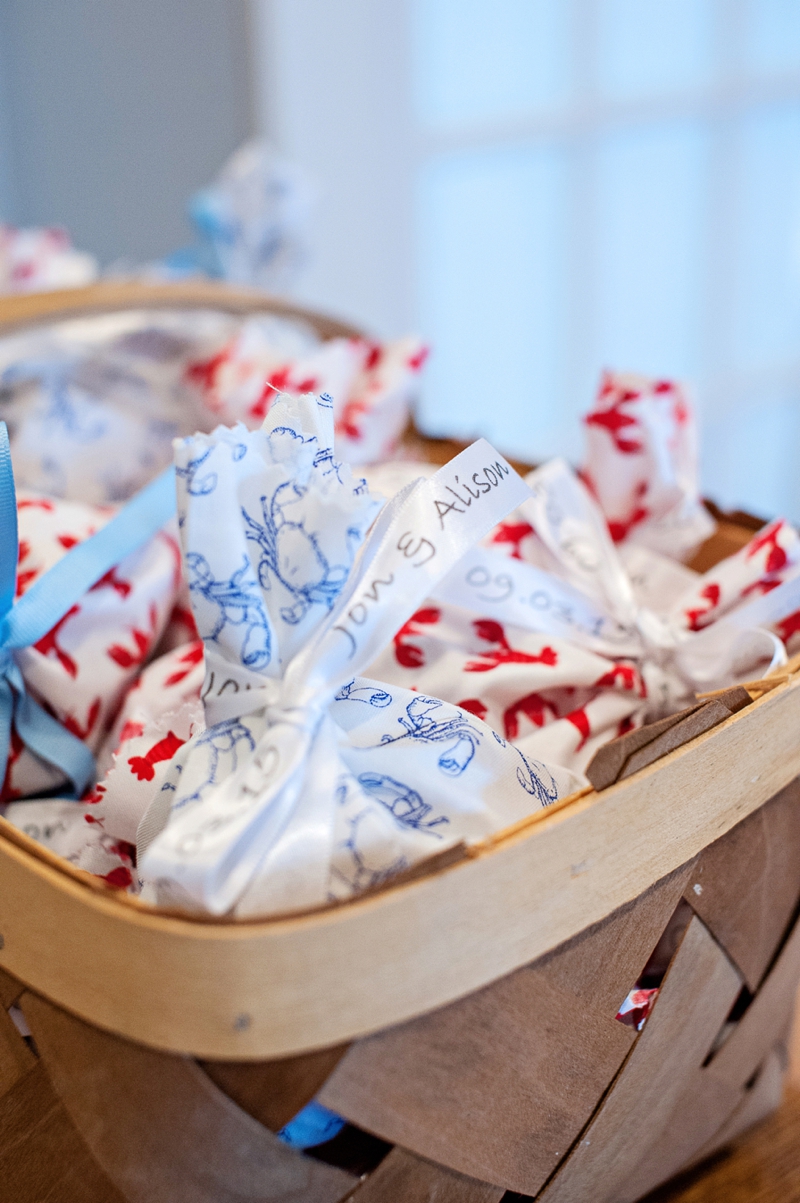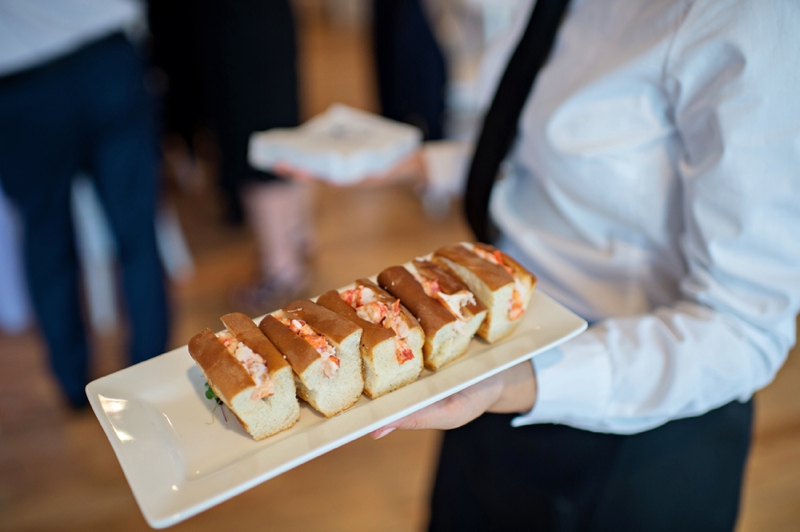 What was your favorite thing about your wedding?
Honestly, my favorite part of our wedding day was having all my close friends and family in Maine sharing this day with us. I know this sounds cliche, but I just kept looking around me and saying "I can't believe you are all here, in Maine!"  All my favorite people in my favorite place, how amazing is that?!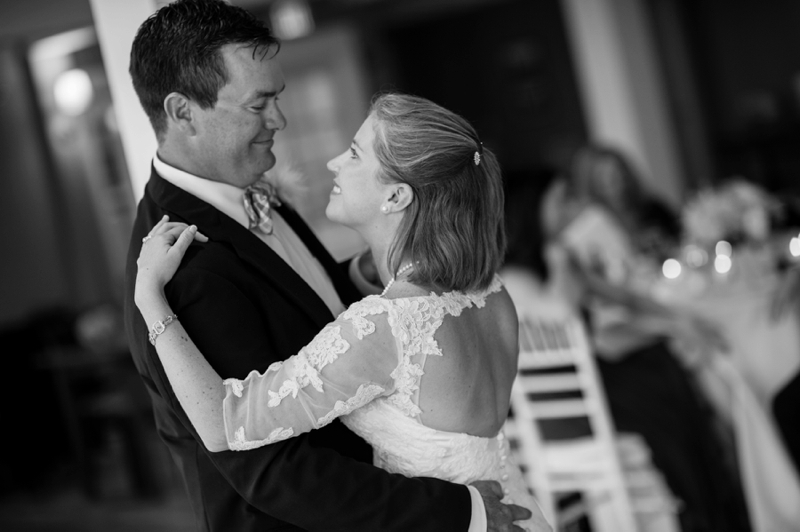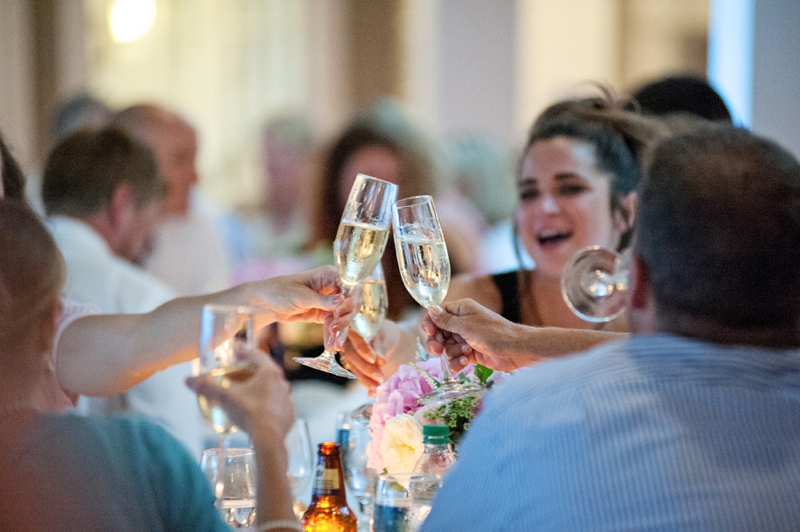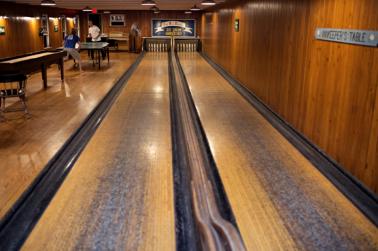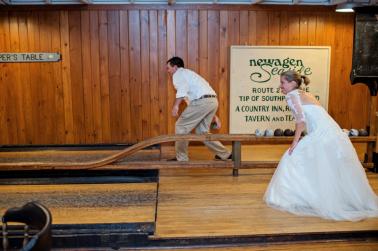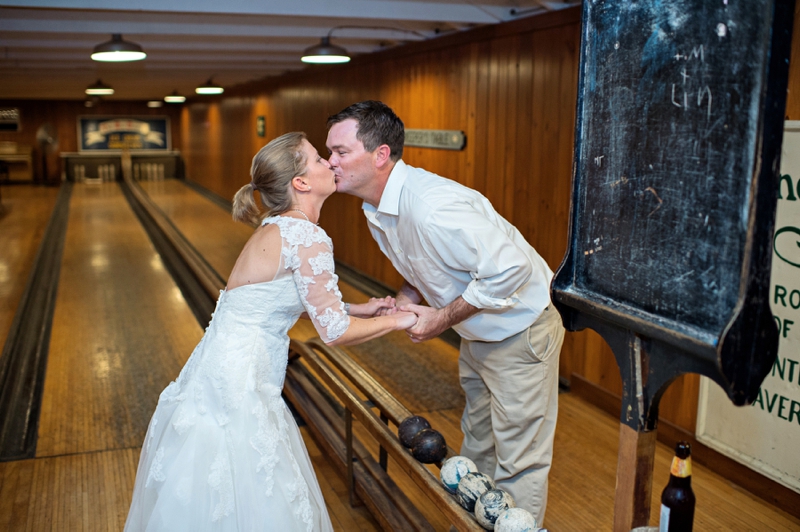 What is your best piece of advice for other brides?
My best piece of advice to future brides is to relax and soak it all in. Have fun with your special people because they probably won't all be in one place with you like this ever again. Also, make sure that you have time with your photographer (just the two of you) because this really and truly is the only time on your wedding day that you will have with your groom. Relax, have fun and celebrate your first day as a married couple! 
Vendors who made it all happen…
Photographer:  Kristen Weaver Photography // Floral Designer: Emily Carter Floral Designs // Invitation Designer: Karen's Paperie // DJ: Northeast Event Design // Venue: The Newagen Seaside Inn
The following two tabs change content below.
My name is Carly, and I live for love whether it's the love I witness between my family members and friends or the love I have for places and weddings. For these reasons and more, I write about the wedding industry, and I'm an event planner, designer, and floral stylist who will forever be in love with flowers, pink, and bows.