Kristen and Dave's fun purple and green wedding took place in early spring at the Postcard Inn on St. Pete Beach. It was the perfect venue to mix together their modern style and whimsical details, and their origami fortuneteller programs served as my very favorite piece. Corn hole boards doubled as a cocktail hour game and a guest book, post cards from the places the couple visited together served as table numbers, and monograms completely personalized their day. Kristen and Dave loved every moment of their wedding day, which Kristen describes in her interview below. We're so thankful V List Member Just Save The Date was on hand to plan K+D's soiree, and V List Members Caroline & Evan Photography captured every moment beautifully!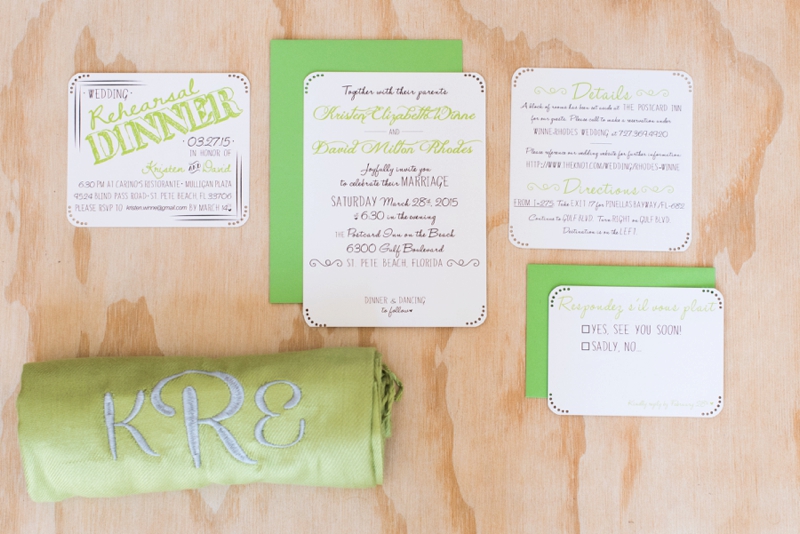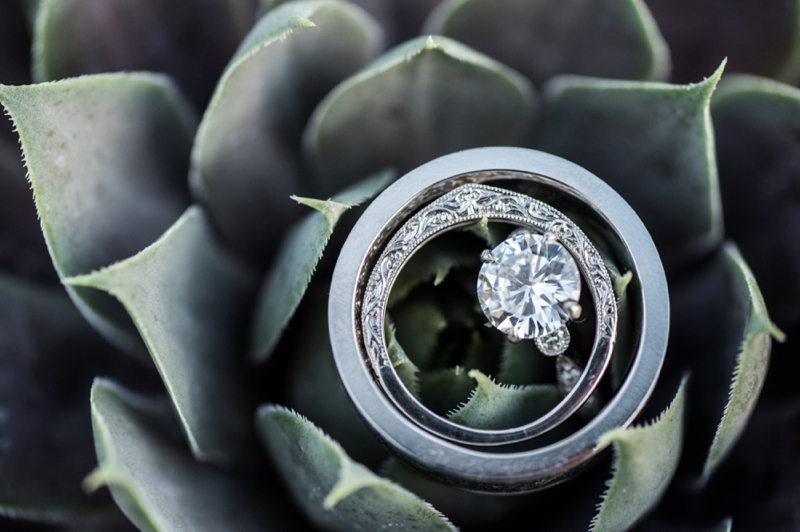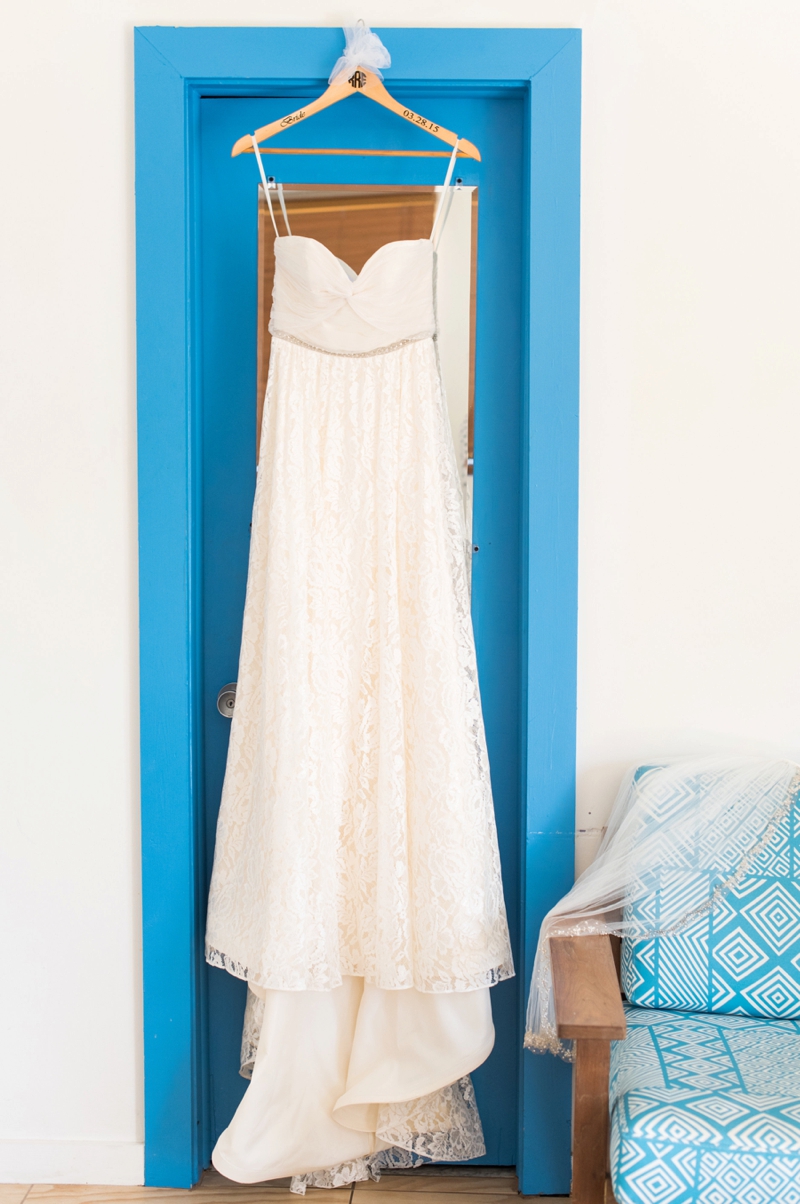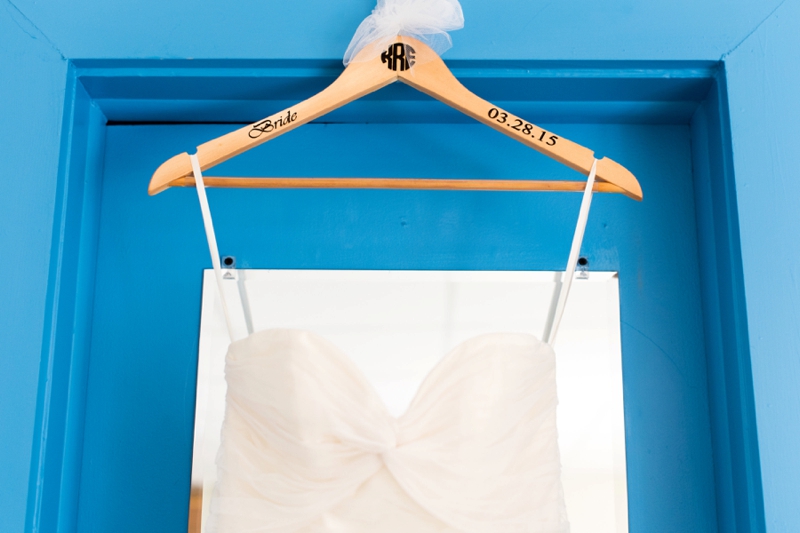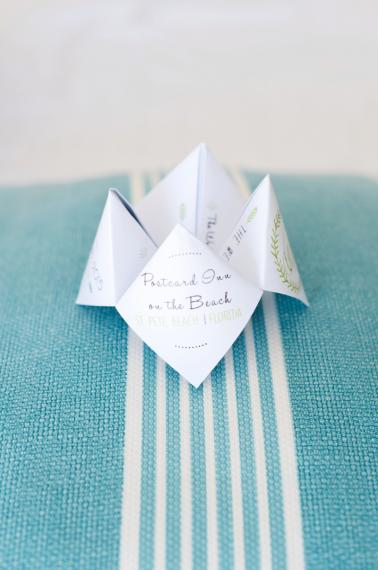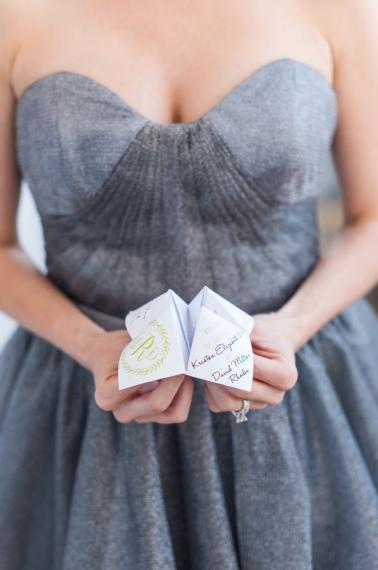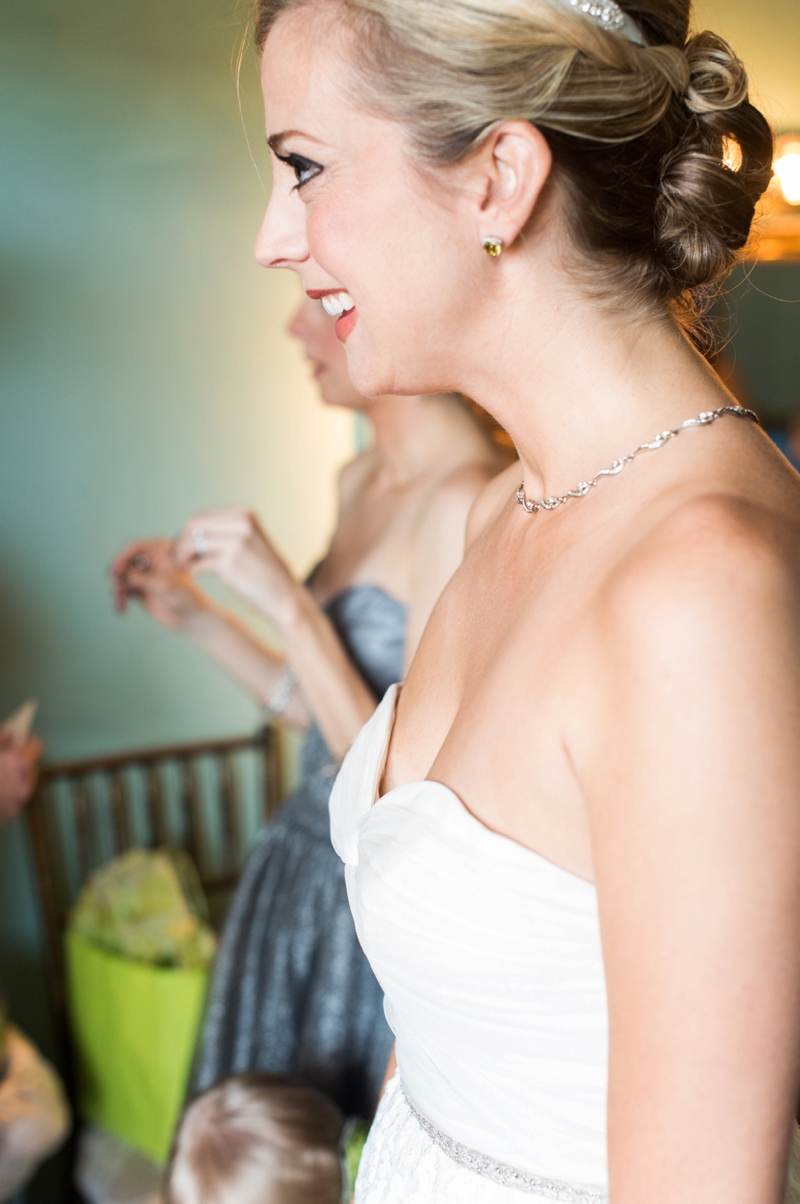 Did you use any blogs or particular magazines for planning/inspiration?
PINTEREST WAS MY BEST FRIEND.  I also referred to Every Last Detail for a lot of info regarding vendor reviews, etiquette, and photo inspiration.  Also many bridal magazines I just constantly flipped through.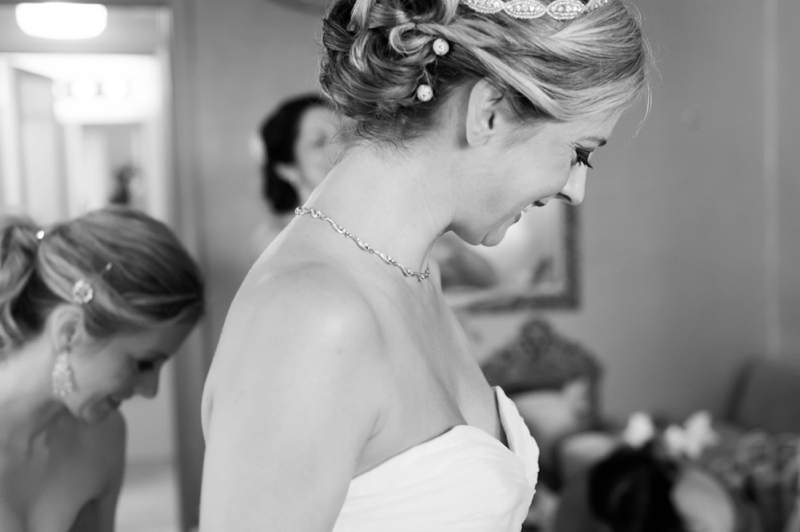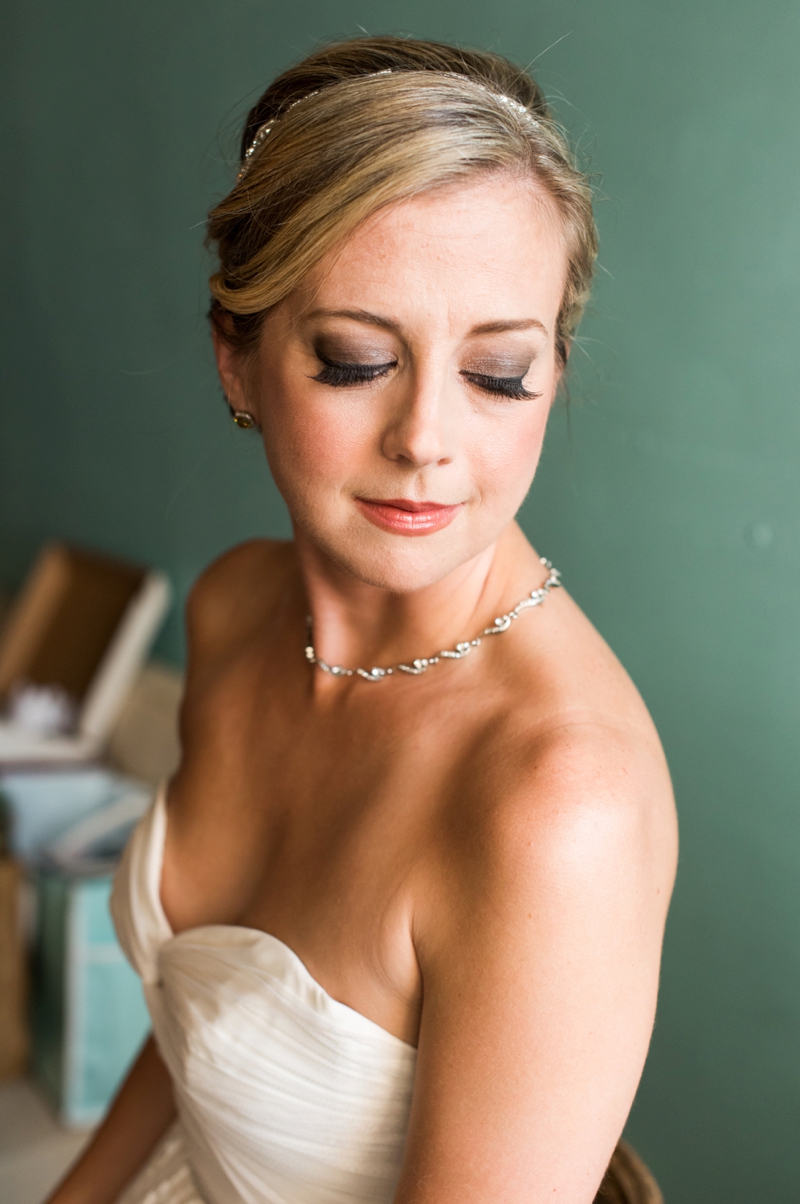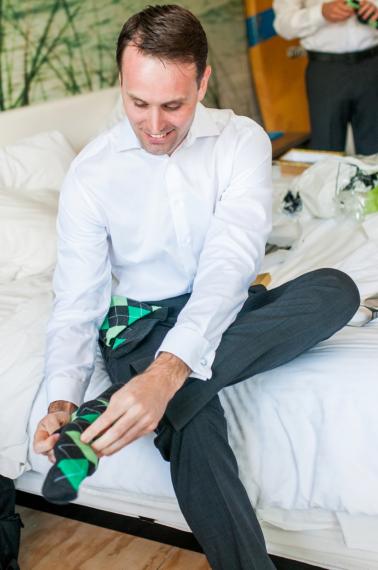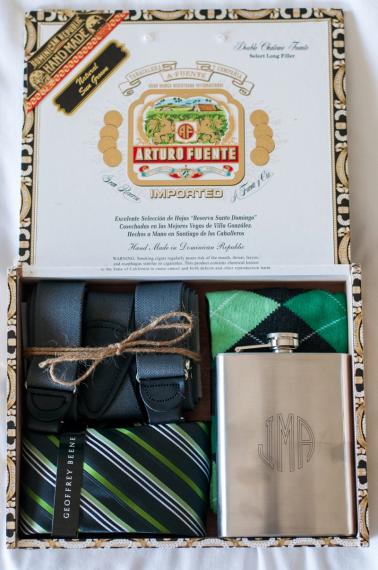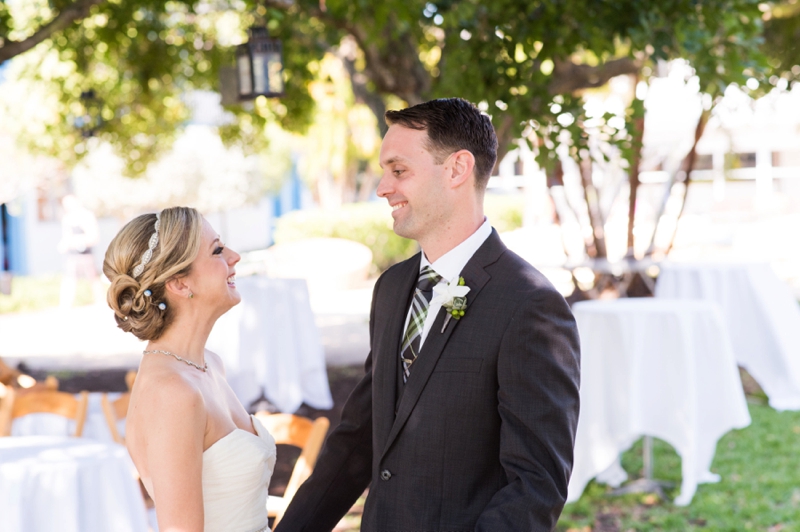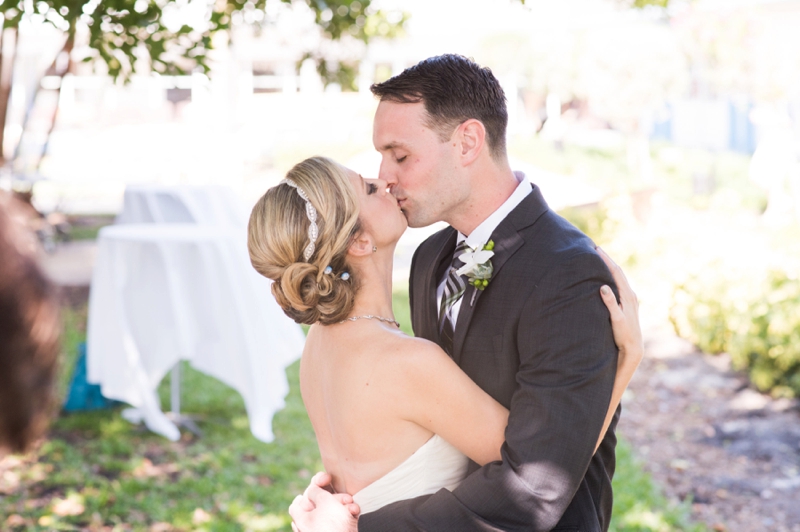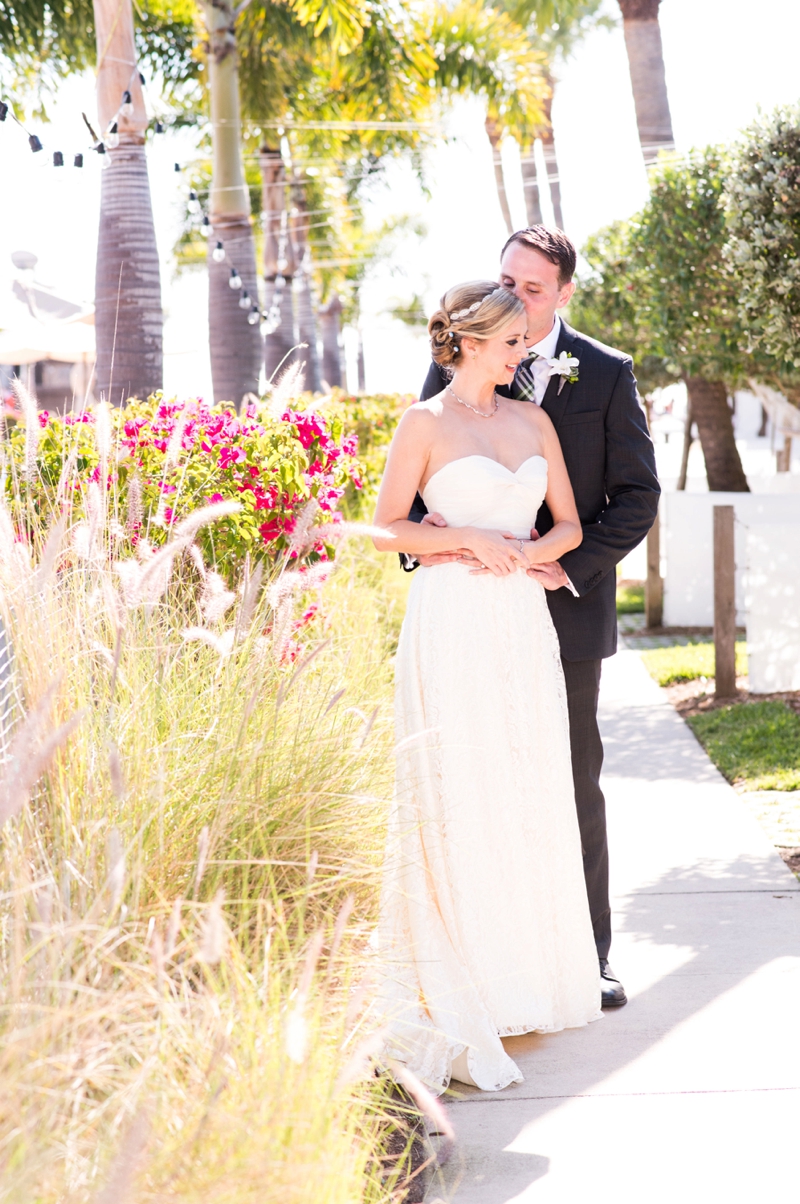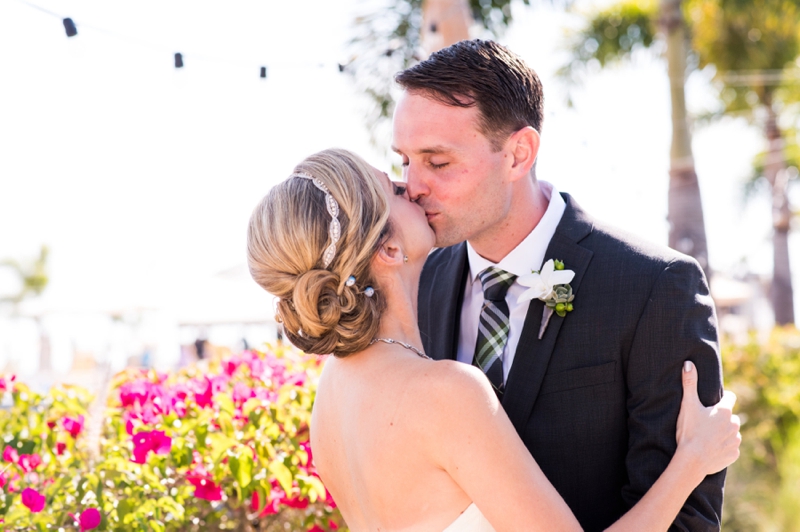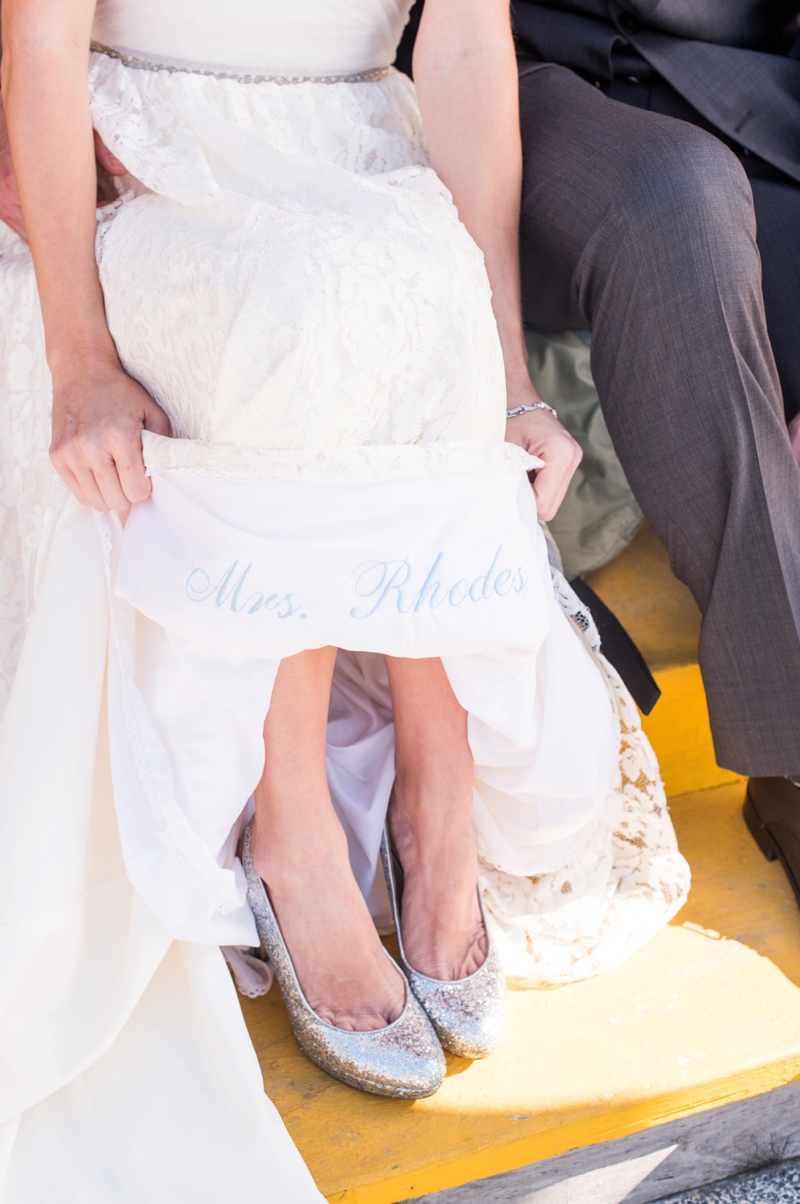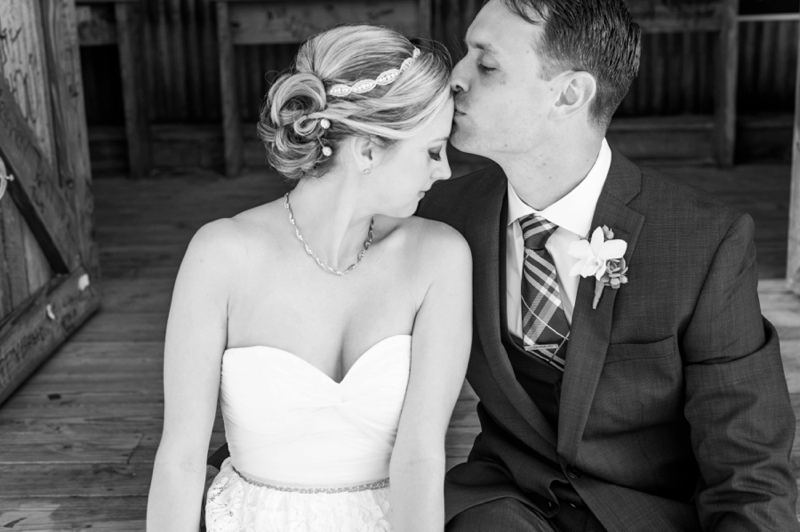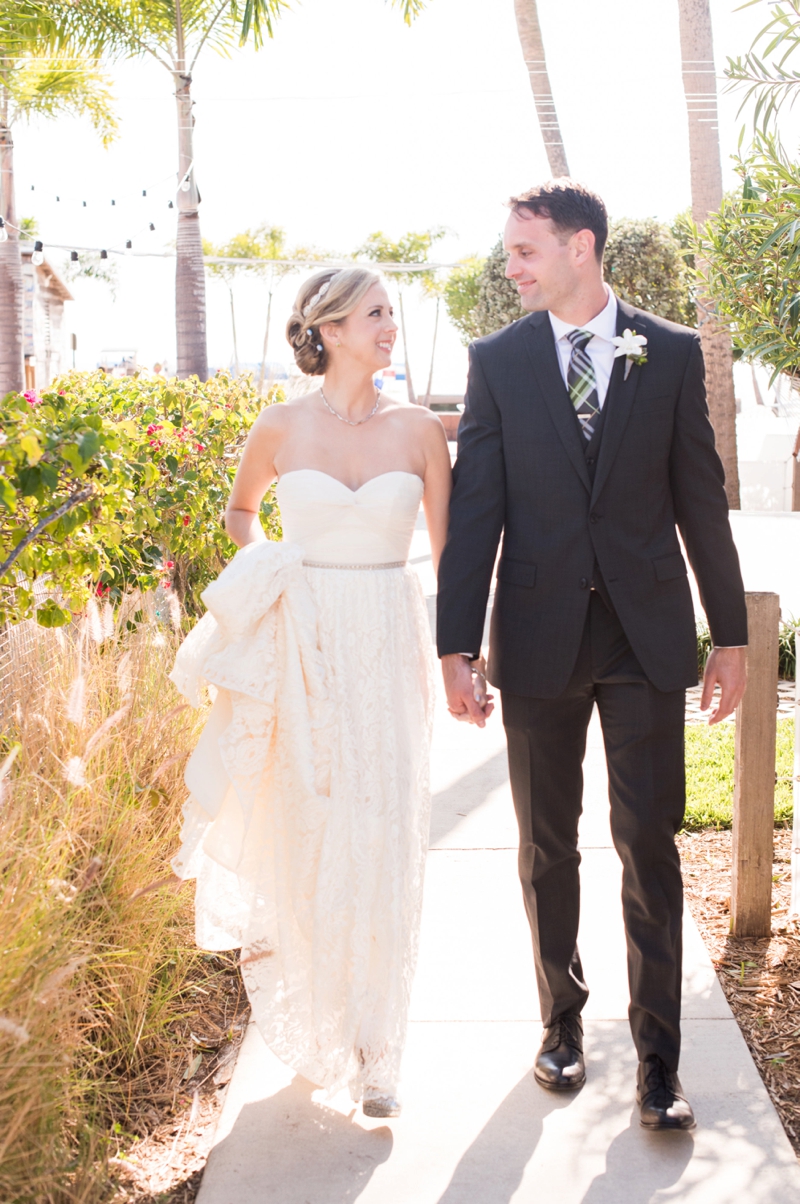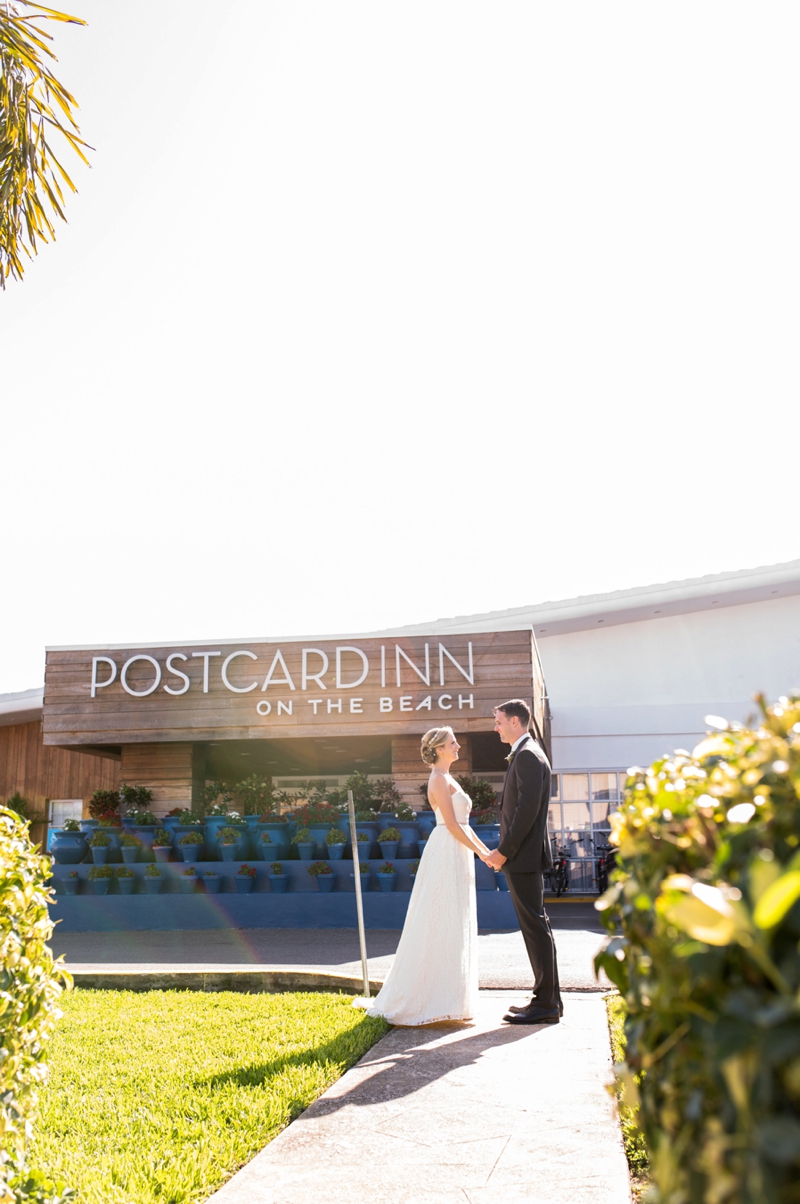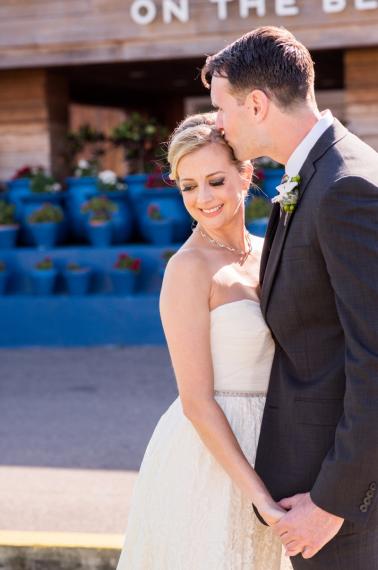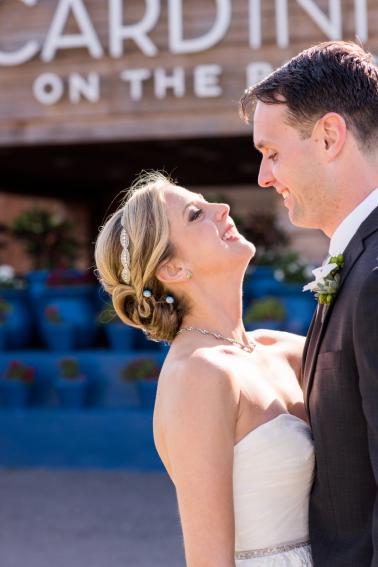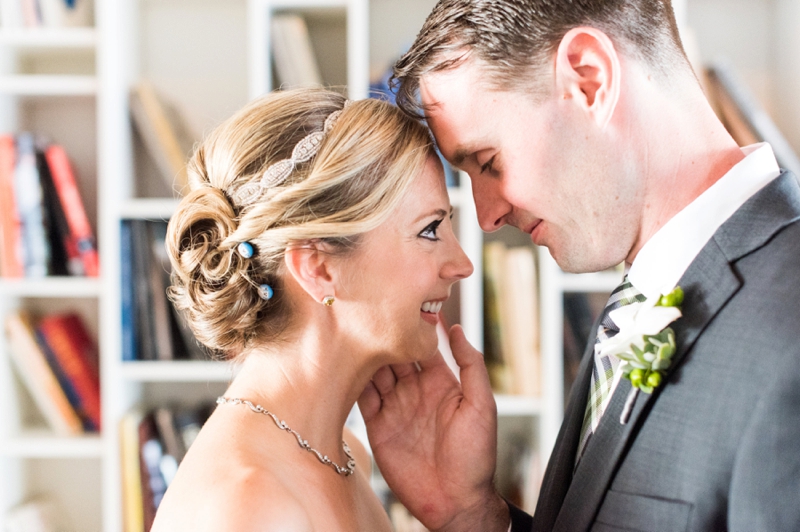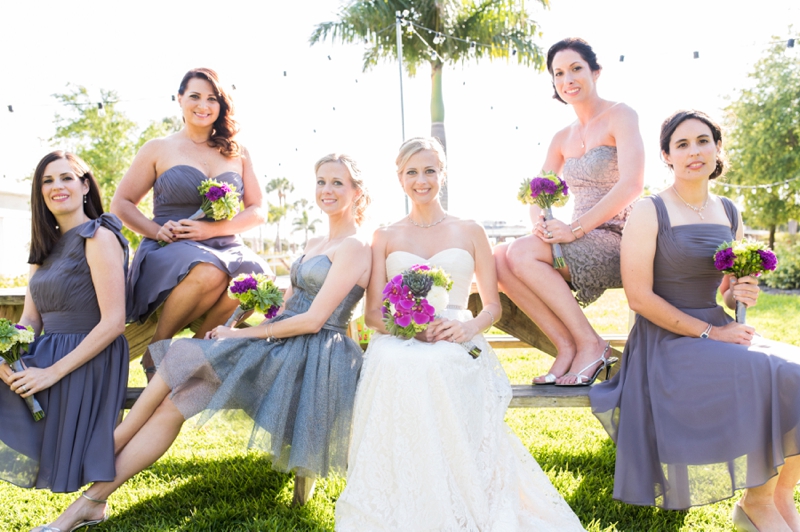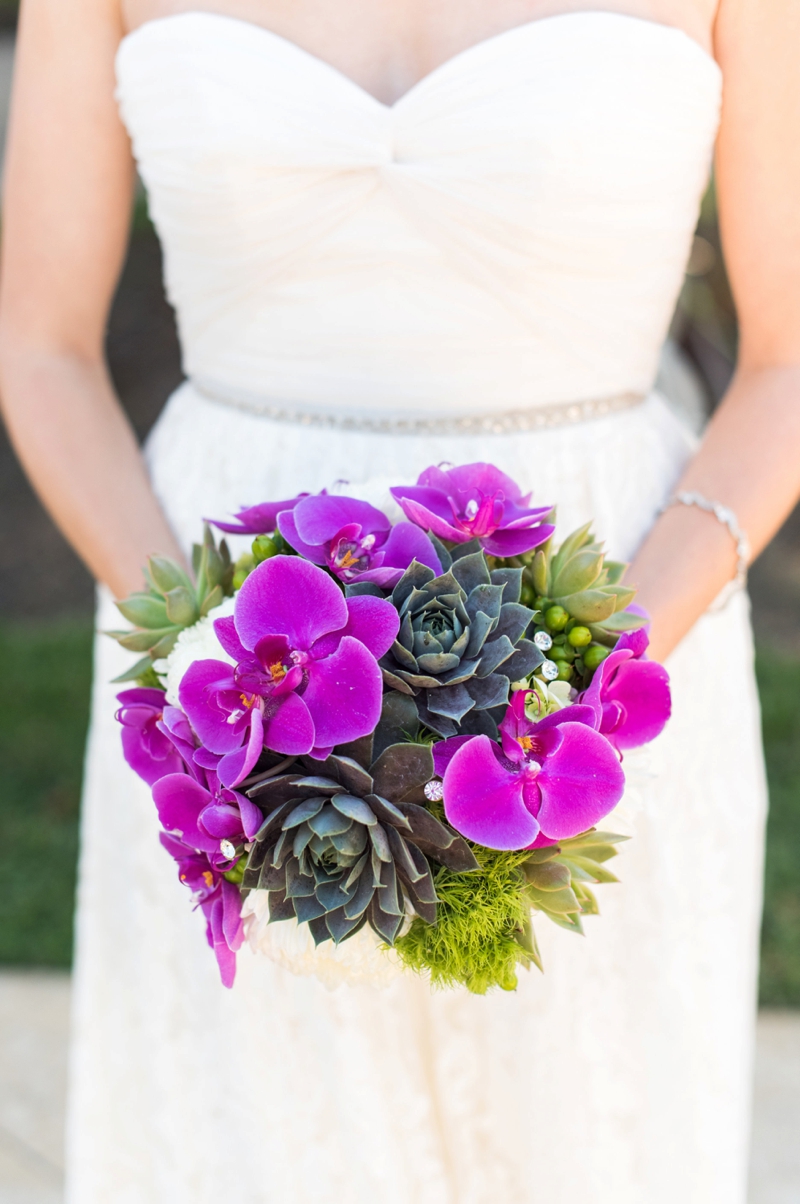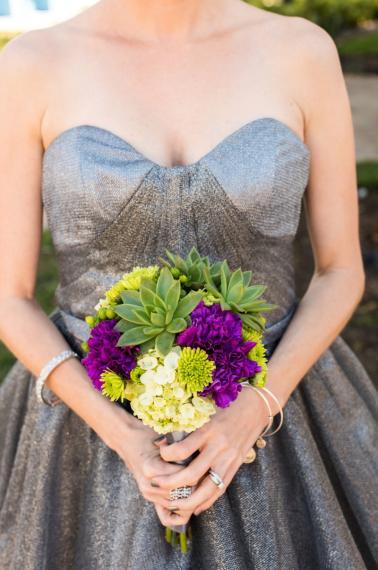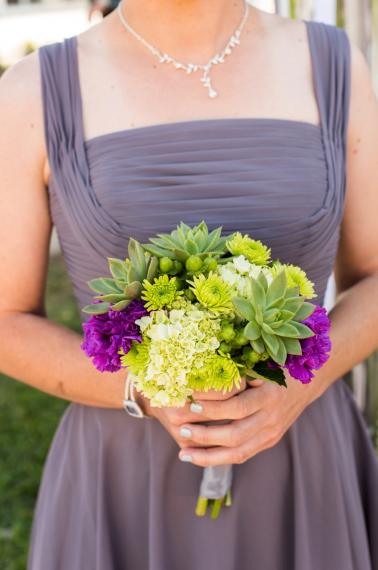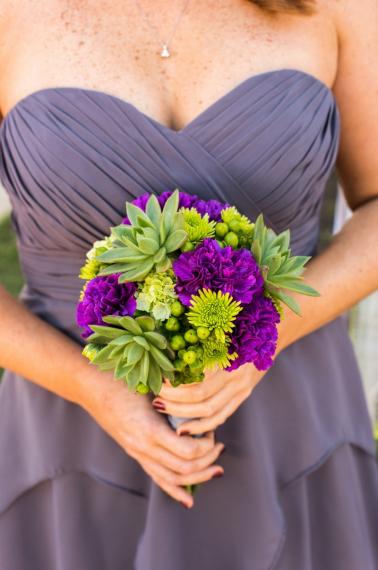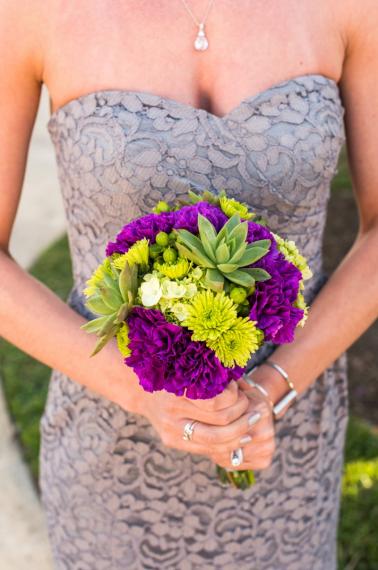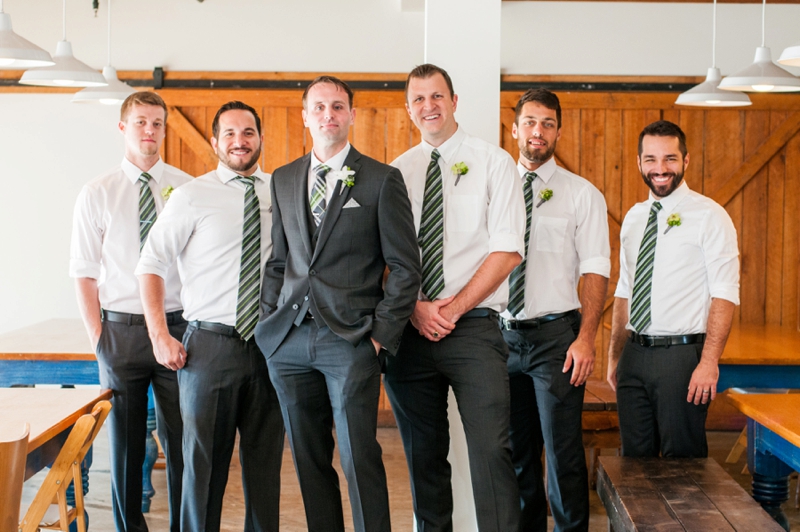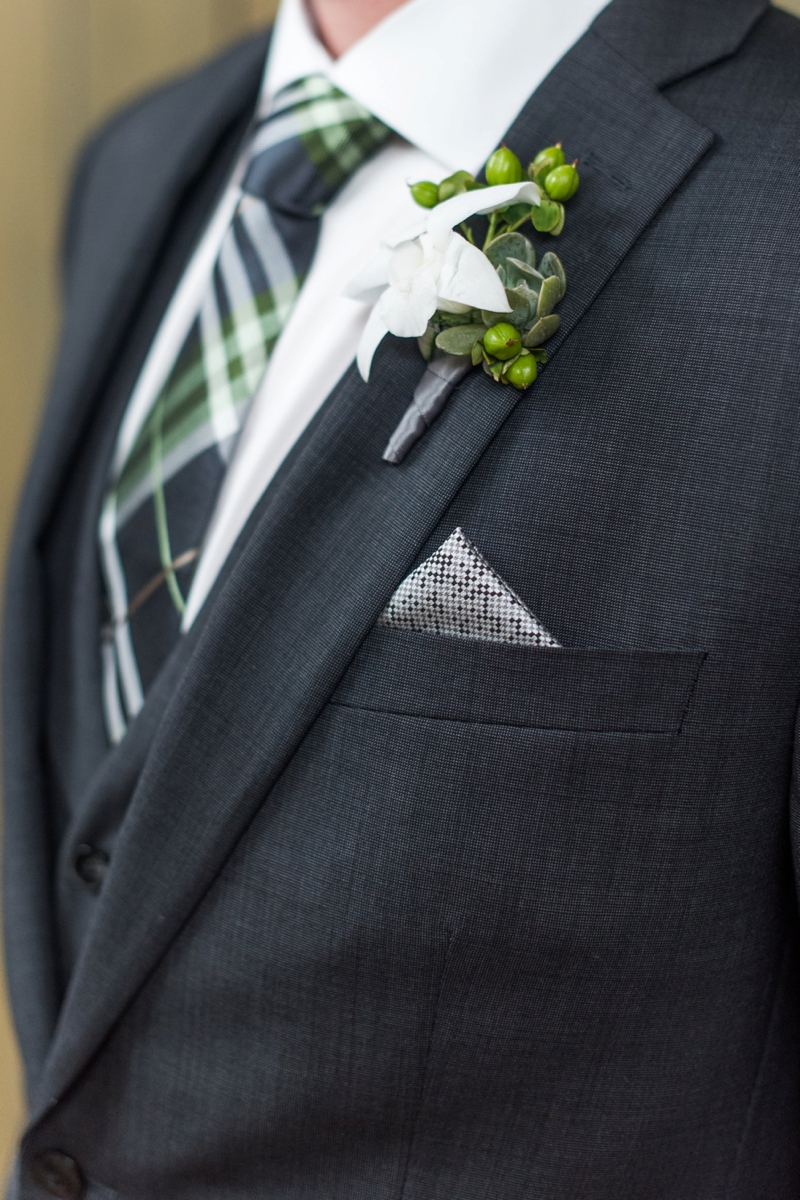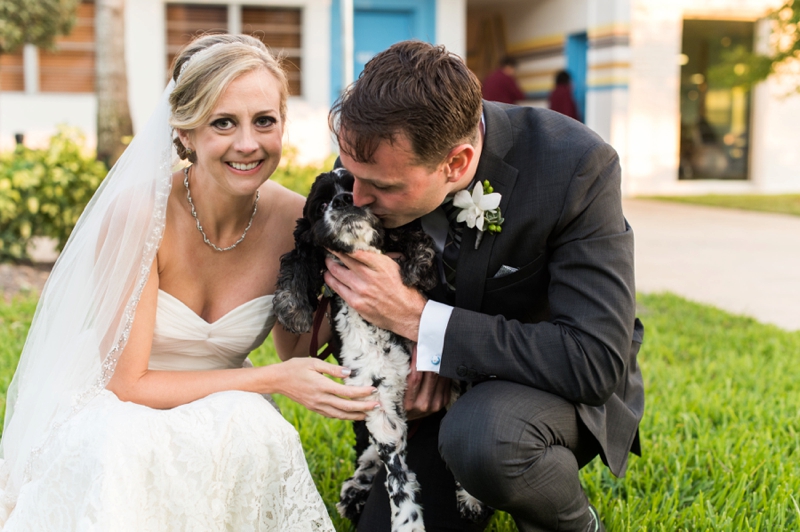 What was the most important thing for you in choosing your wedding vendors?
The most important factor in choosing each of my vendors was their personalities — I really searched for vendors who I personally meshed with and who were very original individuals.  I really wanted my people to be creative, but also well-versed and experienced.  All of my searching paid off!  I had such a great experience with everyone — photography, videography, florist, and planner.  I couldn't have asked for more.  Even though I didn't have the best experience with my cake vendor, but the cake still turned out wonderful!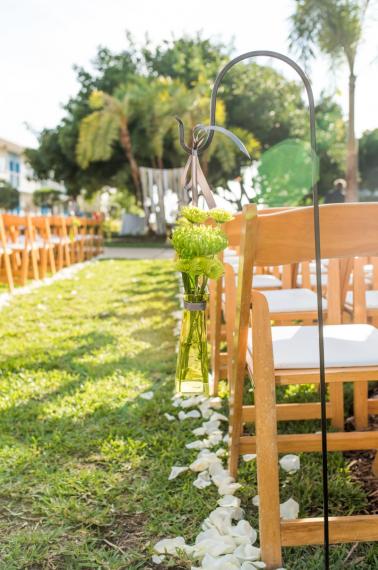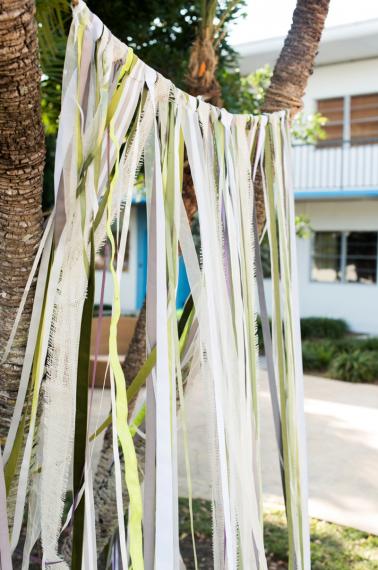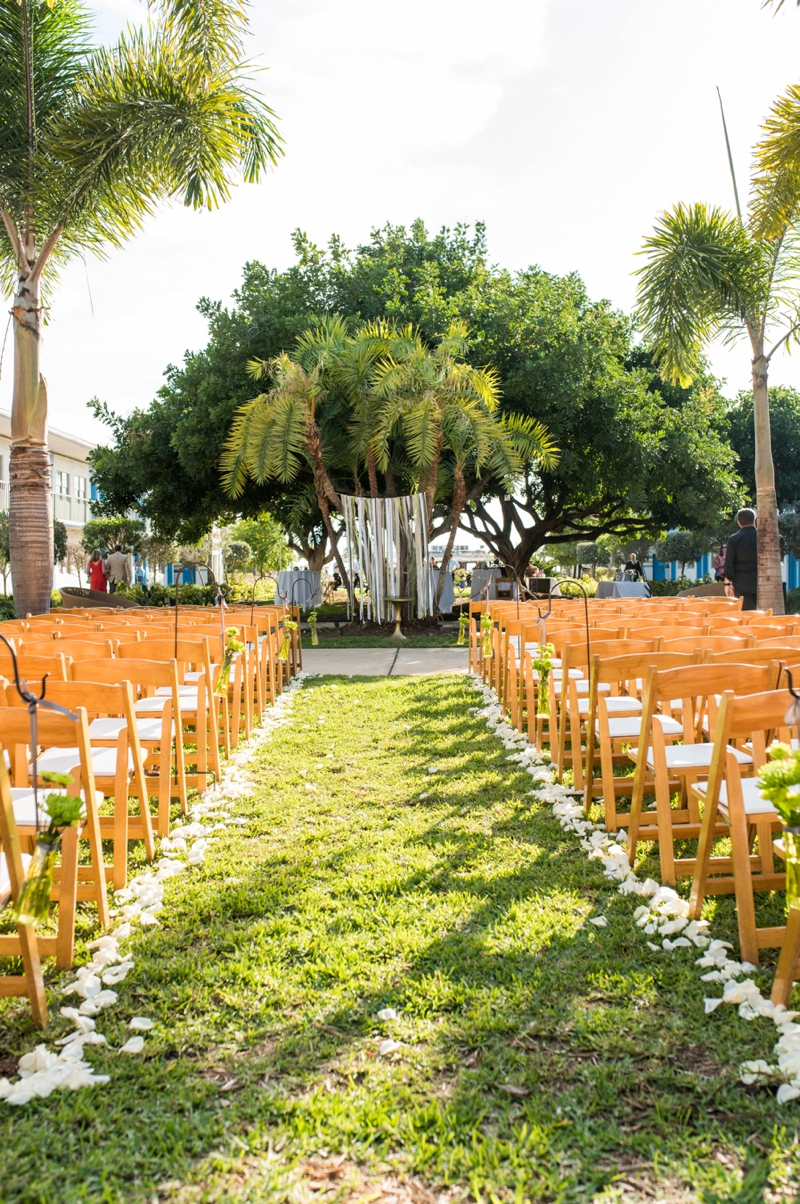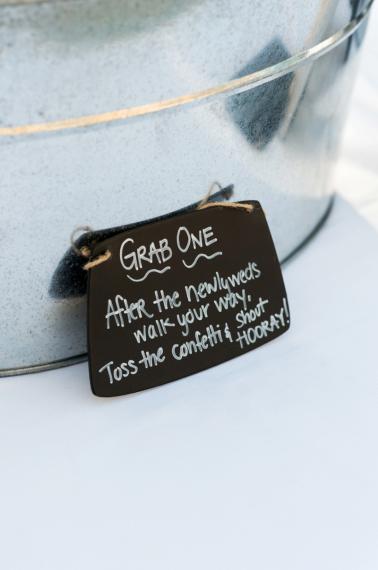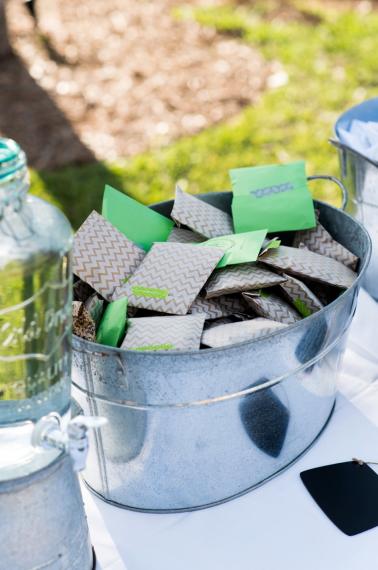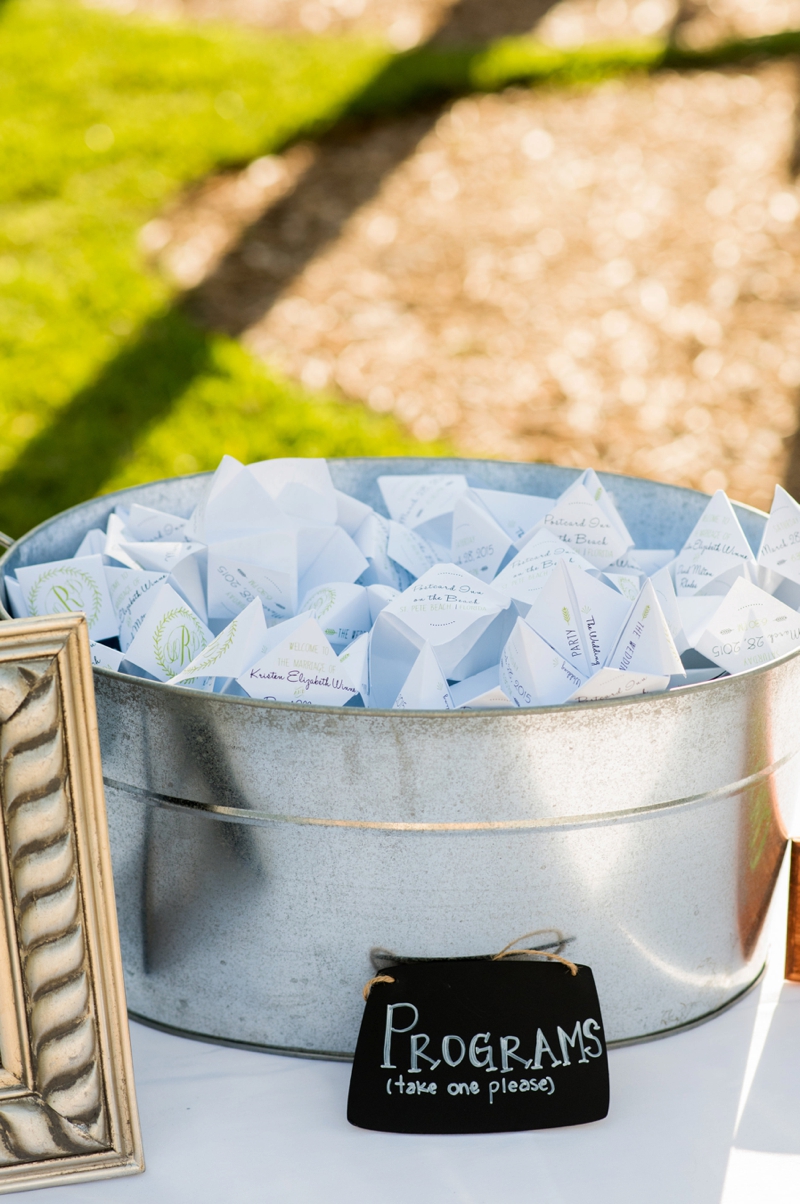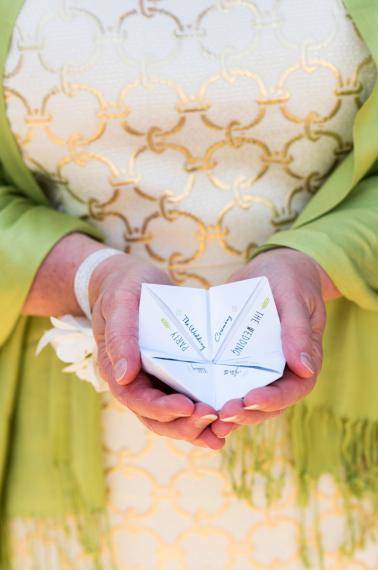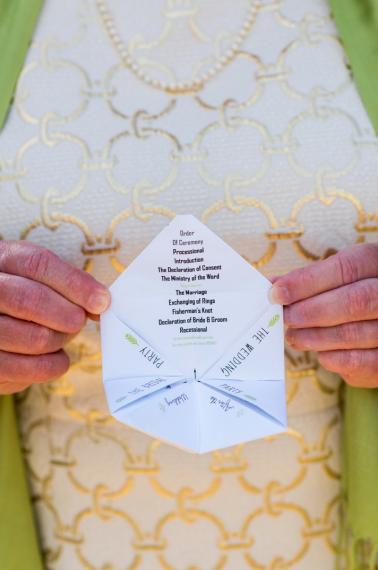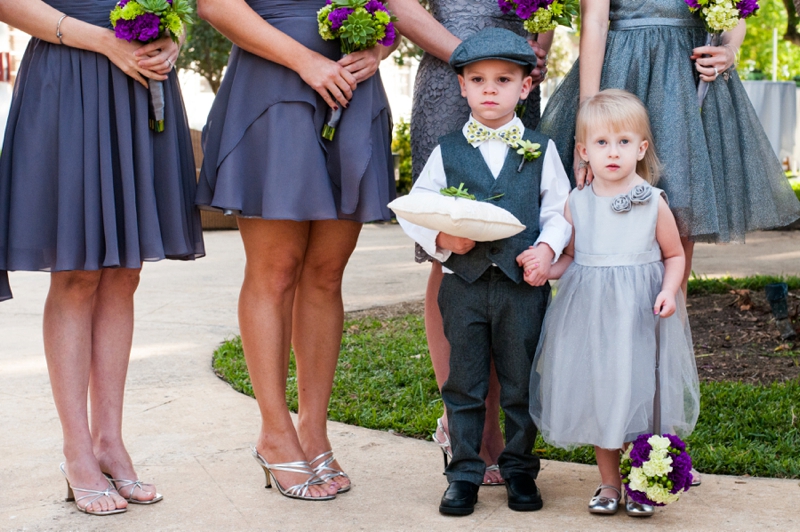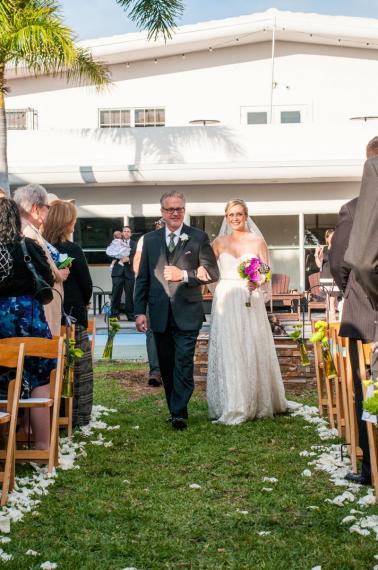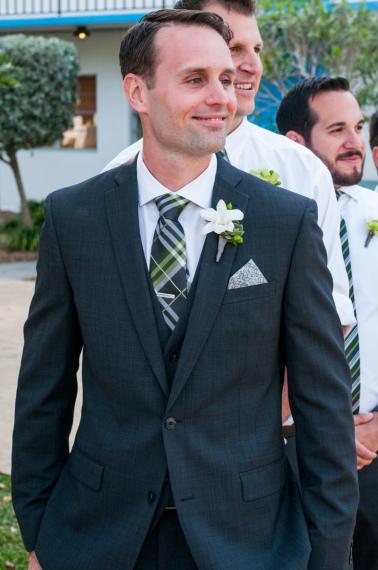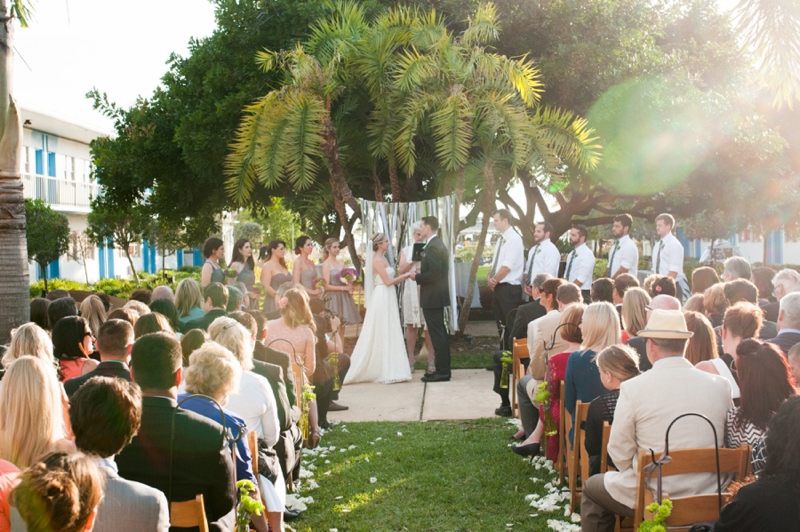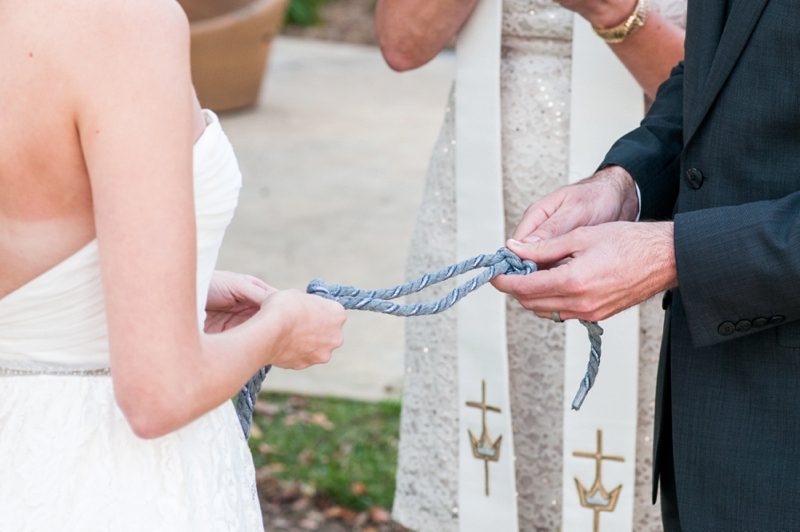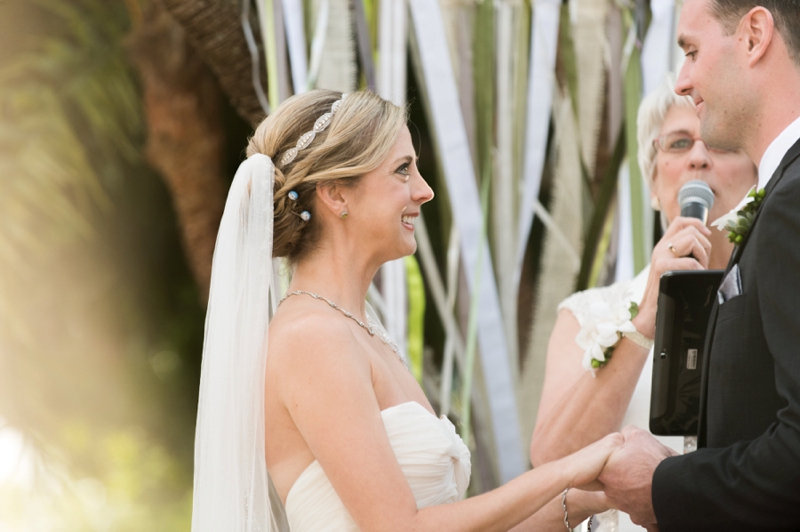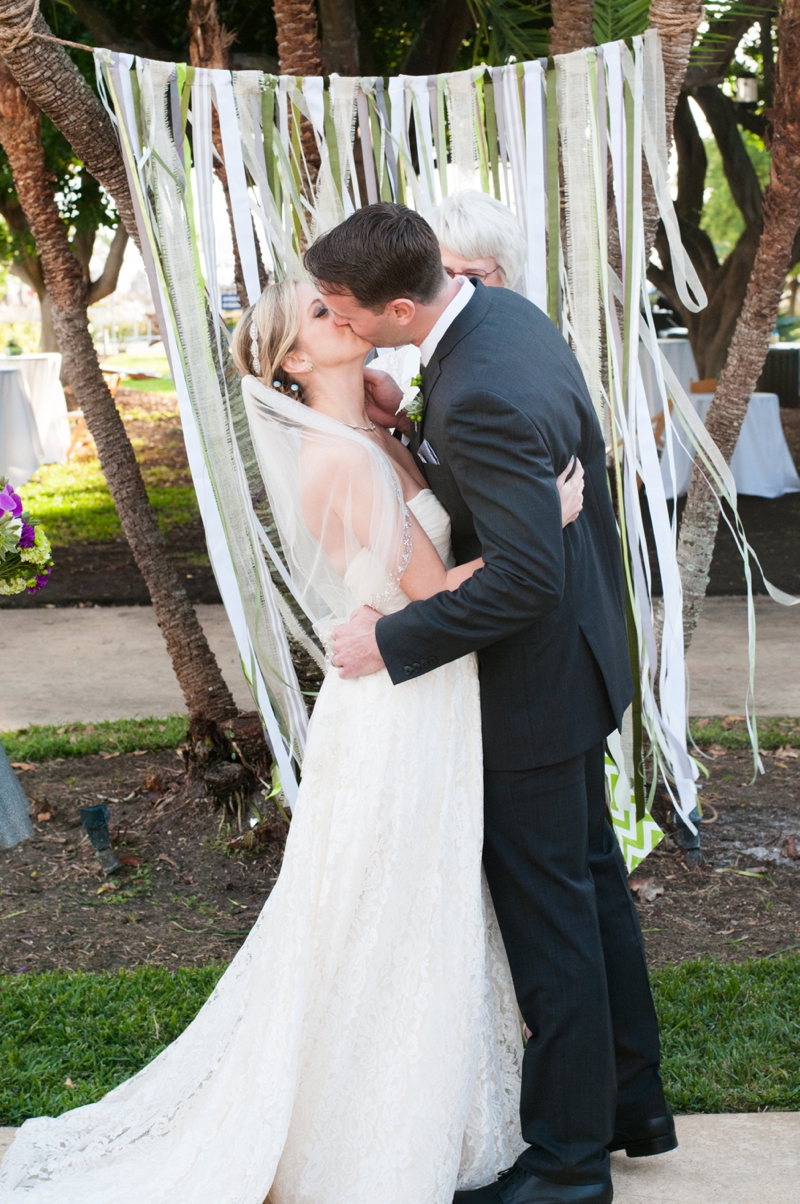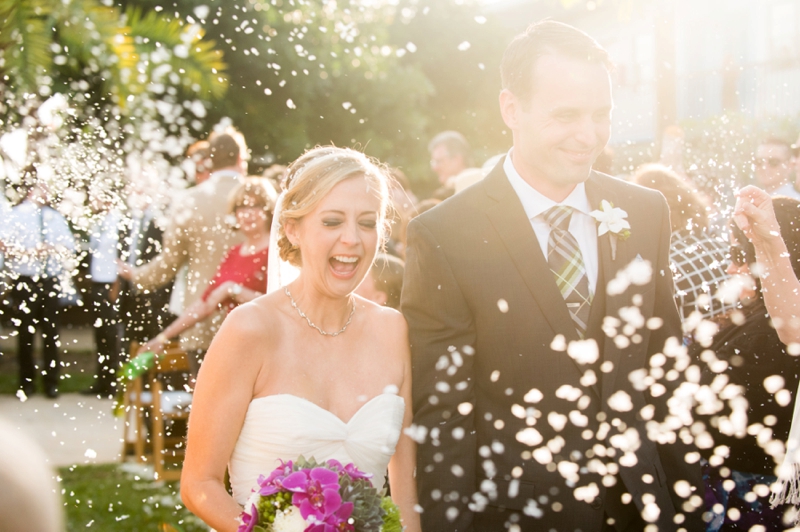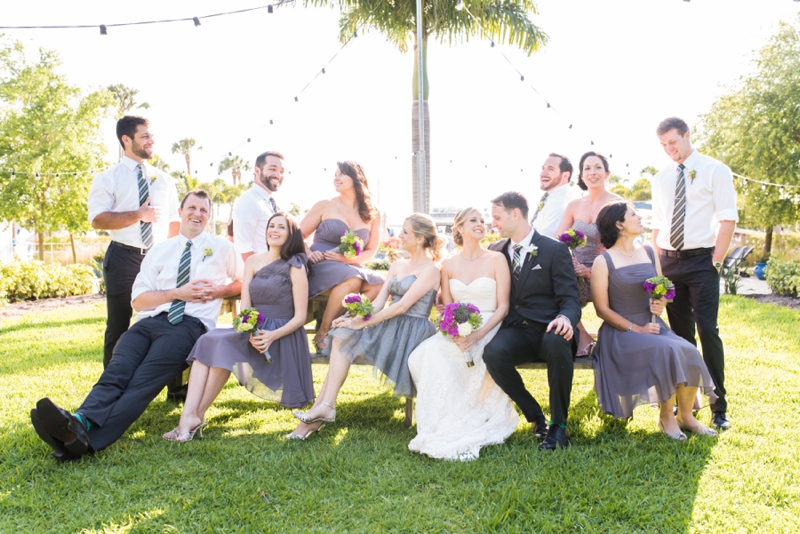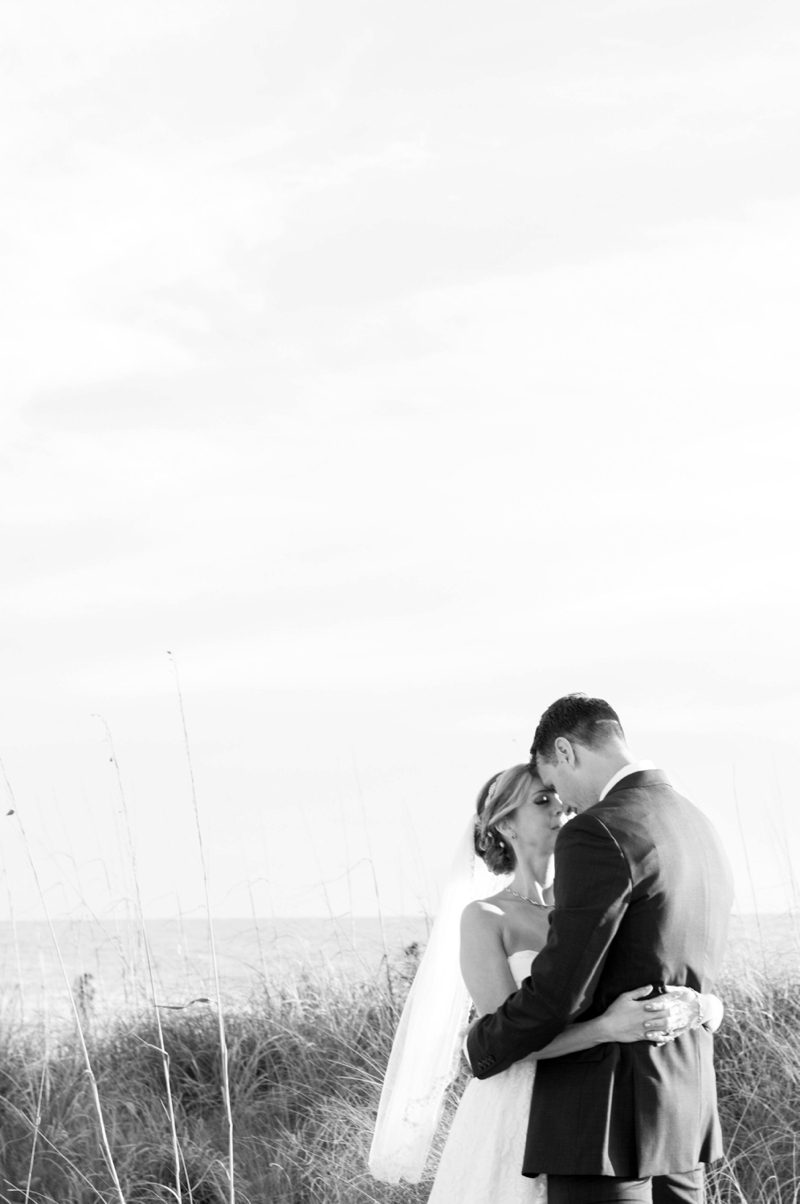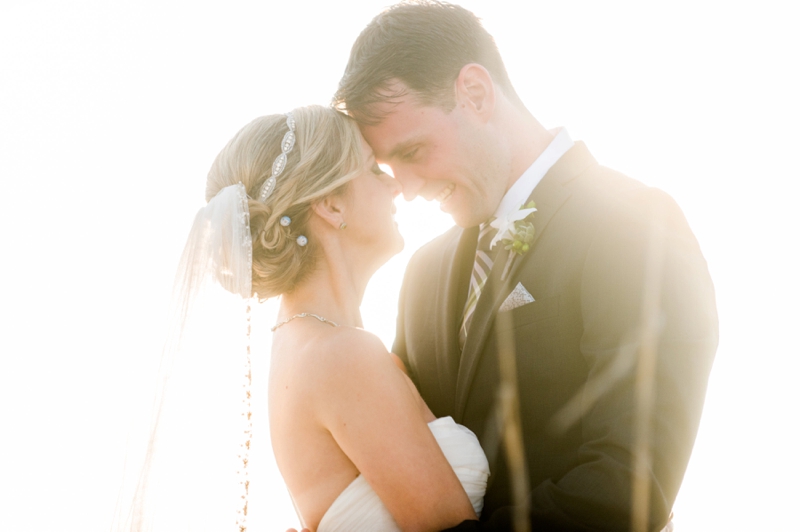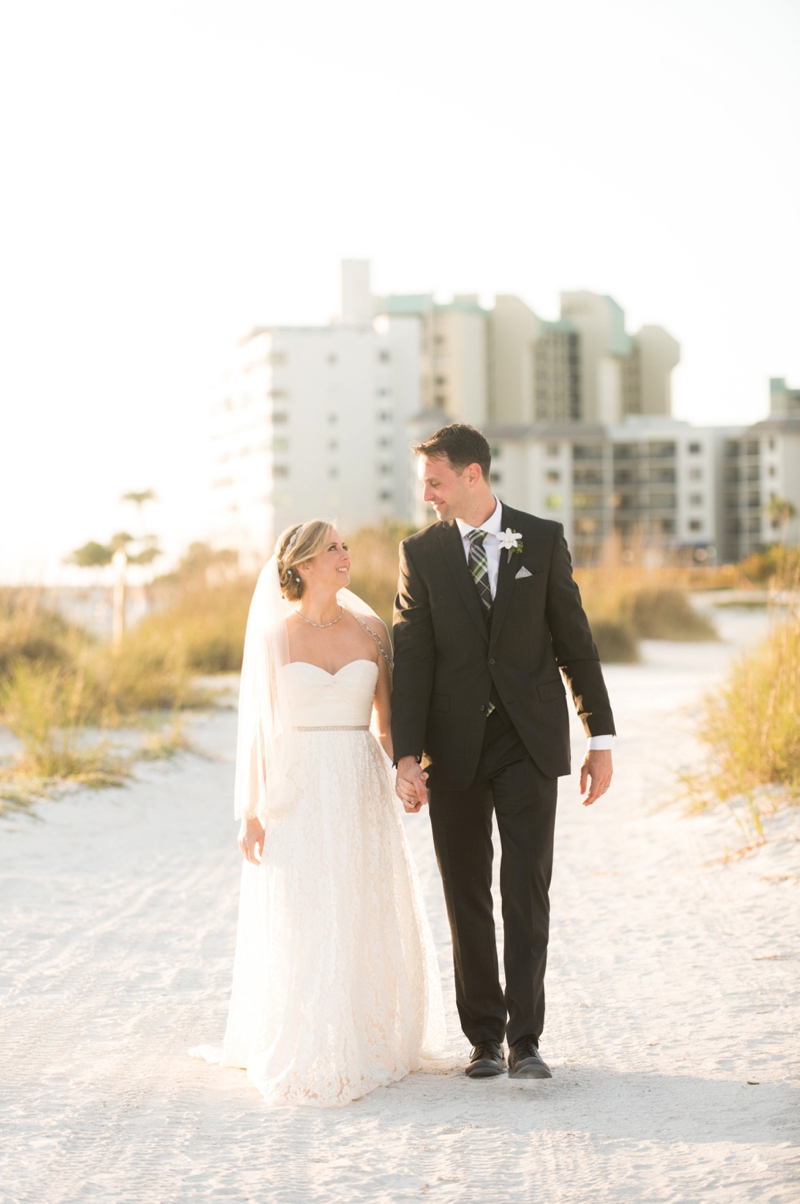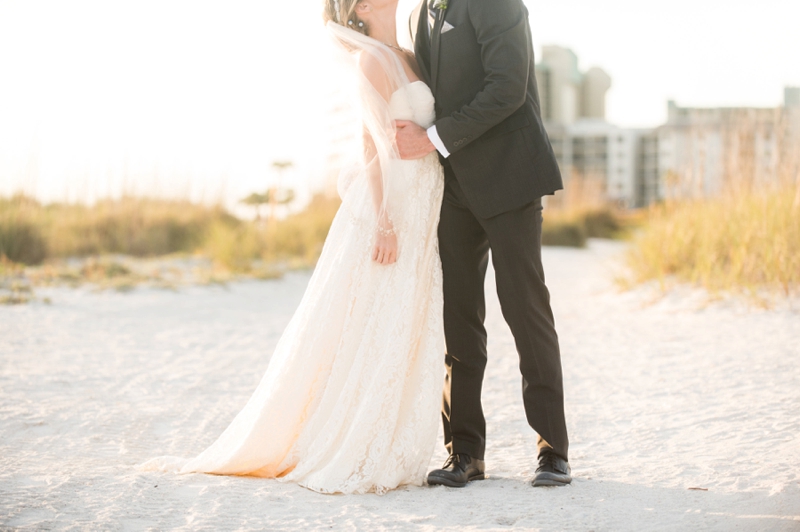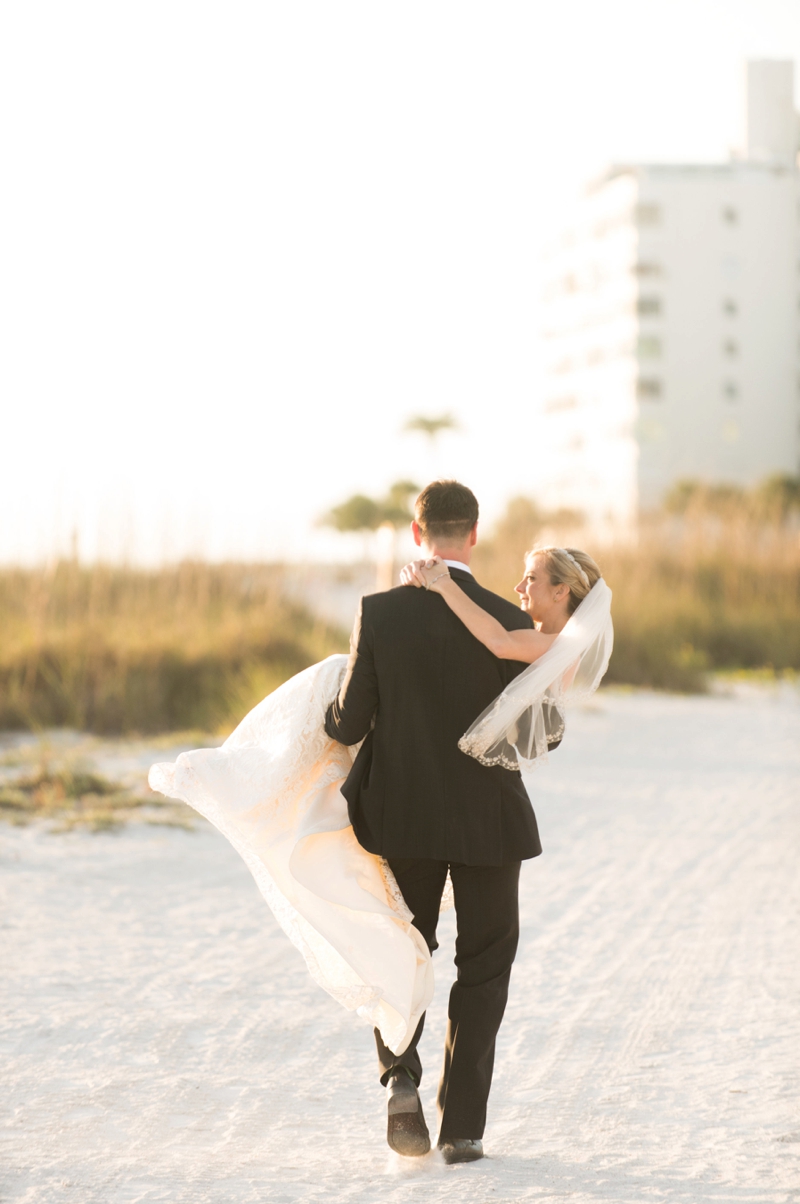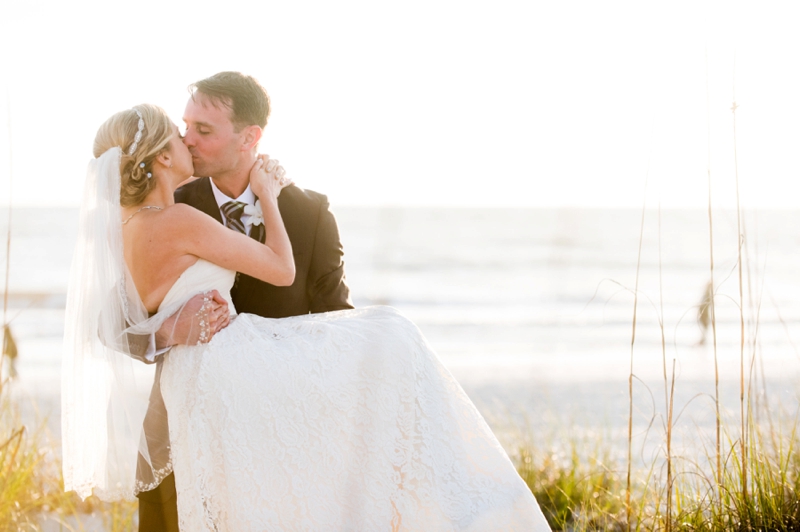 What was your wedding inspiration or theme? Did you have any details you loved?
I didn't have a specific wedding theme in mind as I was planning.  All I wanted was bright, cheery, and springy.  I'm pretty sure we accomplished that!   Our wedding colors included chartreuse and gray, with hints of purple throughout.  I am a pretty "detail-oriented" person when it comes to my work, house, and planning in general — and I'm pretty sure it showed too!  Some of my favorite details included the cigar boxes for the groomsmen's gifts, the ribbon backdrop for the ceremony, and the wooden direction signs and cornhole boards (doubled as a guest book) I made.  We also used postcards for table numbers, which were from each place we had visited as a couple during our long distance relationship.  The easel that held one set of table escort cards was an antique, having been used by 4 generations of Dave's family, with each of their initials painted at the top.  It was a way for Dave's grandmother to be present in spirit, as she was too sick to travel herself.  I could seriously go on and on about the details — the chocolate coffee bean favors, bridesmaid gifts, and polar bear & penguin charms on my garter — there were so many!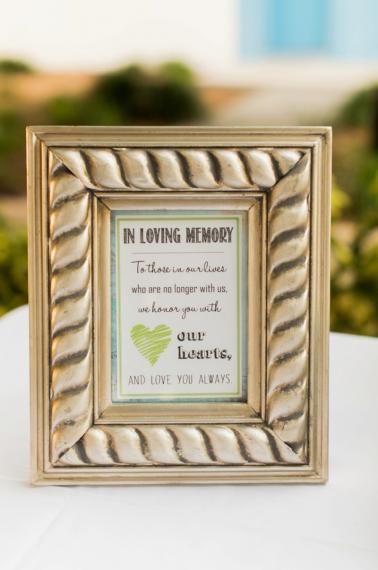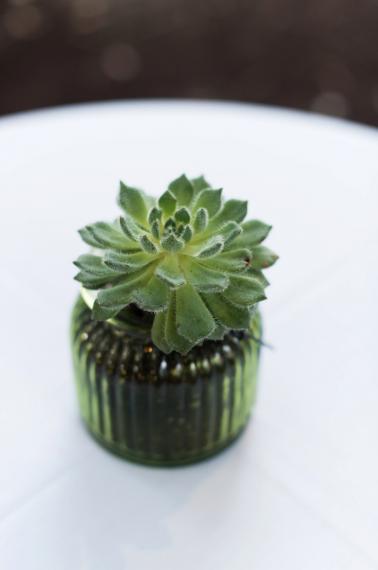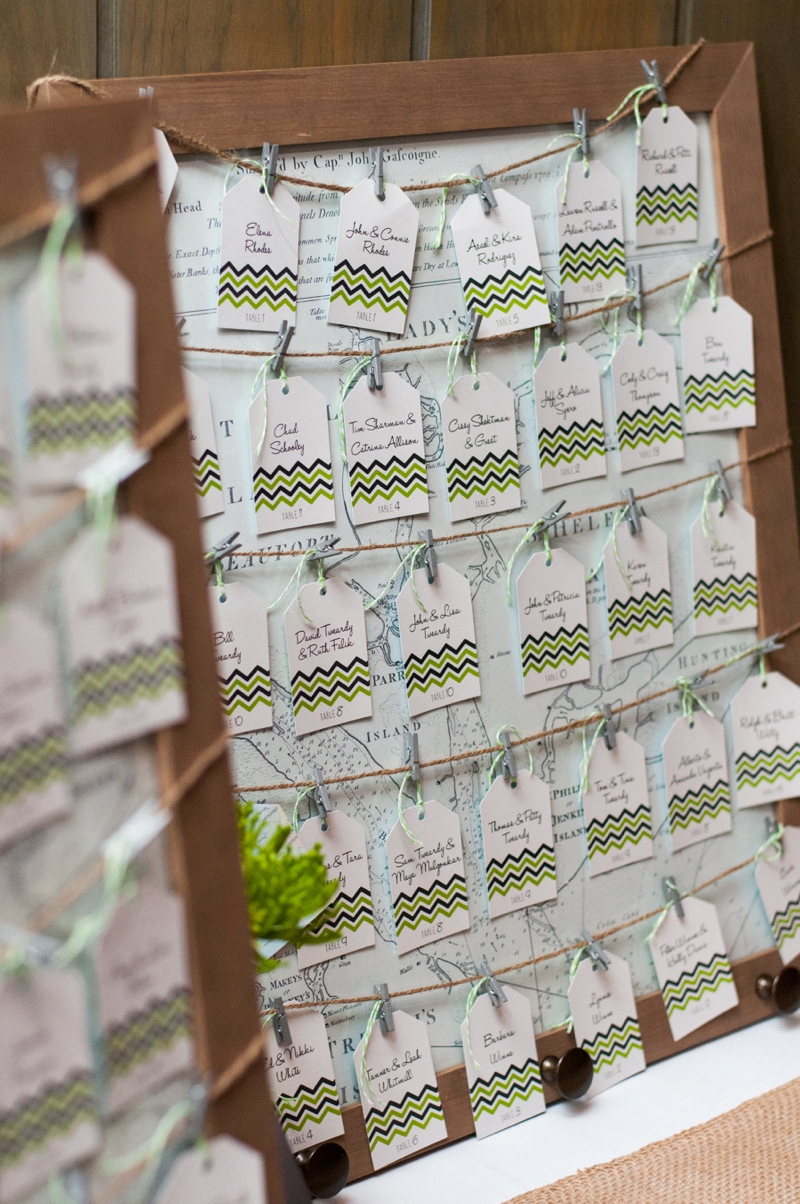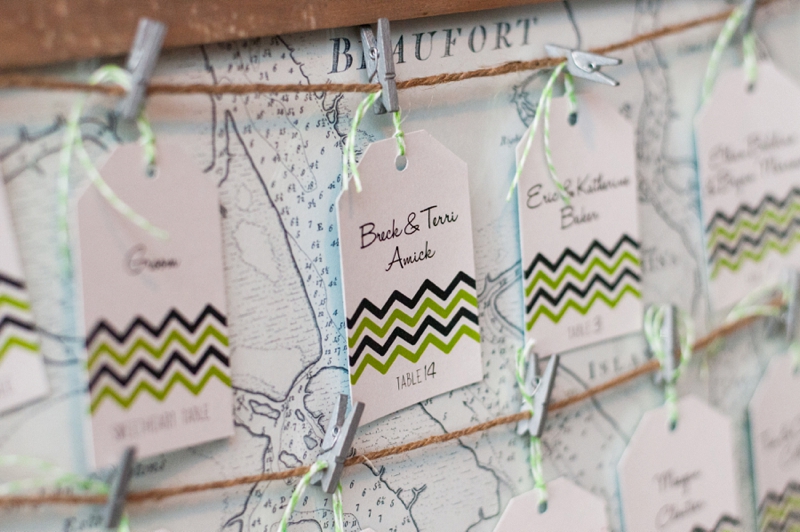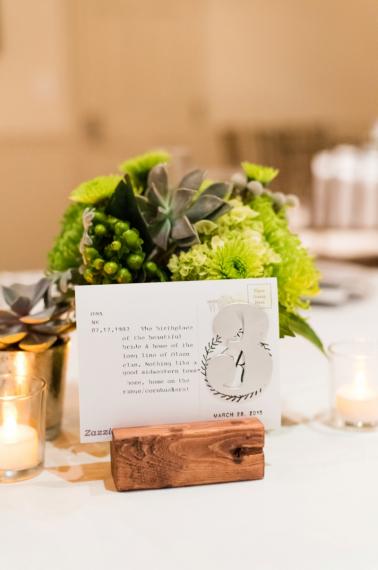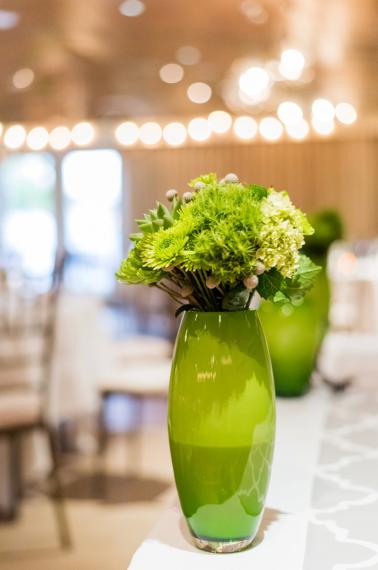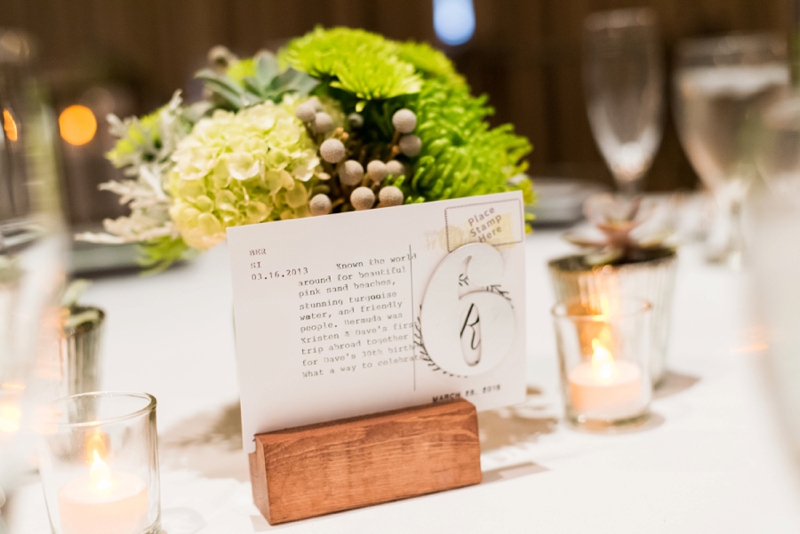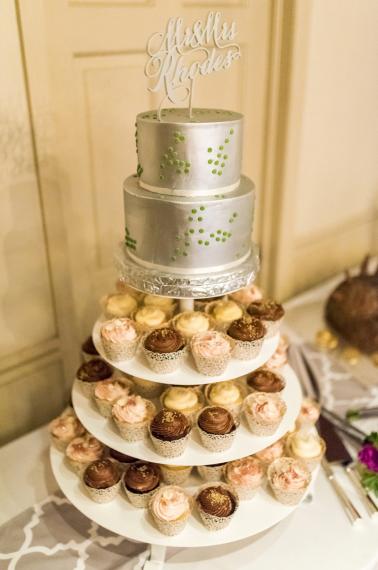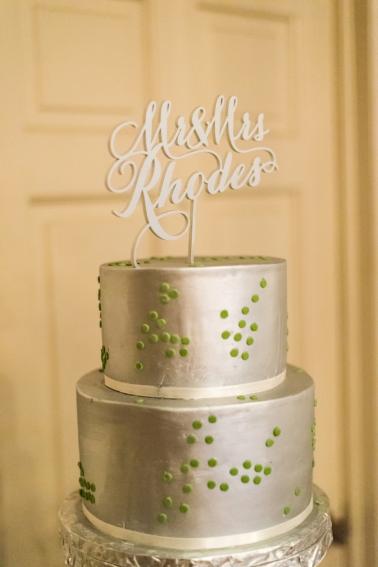 What was your favorite part of the day?
The entire day was my favorite!  Each part was significant in it's own way… from getting ready with our bridal party, our first look, the wedding ceremony, and the celebration afterwards.  I don't know that there is another time during a person's life when you are in one room with all of your favorite people!  I had so many special moments throughout the day — the quiet moments with Dave during our first look, the short time I had with my Dad in the lobby before walking down the aisle, and then walking back up with everyone cheering and clapping and throwing confetti — all my favorites!  And the wedding speeches…. Seriously, I don't think anyone else's could compare to those presented by my father and our bridal party!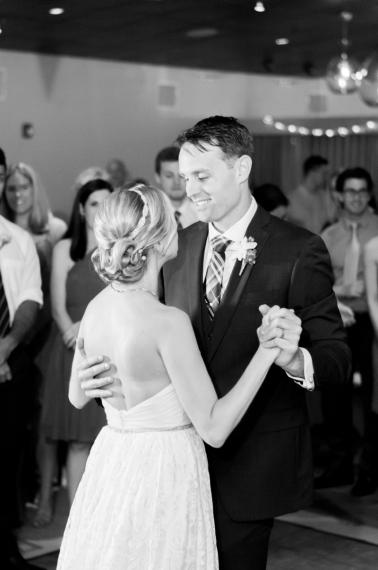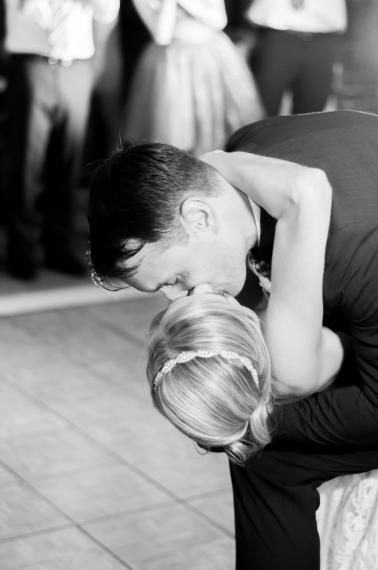 Would you do anything differently?
Yes!  My goal prior to the wedding day was to have everything completed before getting to the hotel — but with The Wedding Sickness, I was just not able to complete everything (In fact — favorite moment — we ended up having a "program-folding party" in our hotel room after the rehearsal dinner, where we sent out a mass text to our friends and about 15 people came up and drank and danced and folded programs before I crashed that night).   I wish I would not have put so much pressure on myself to do so many things on my own — If I were to do it all over again, I would definitely have asked for help sooner!
I love the modern, whimsical colors and details that Kristen chose for her and Dave's day!
Vendors who made it all happen…
Photographer:  Caroline & Evan Photography // Event Planner: Just Save The Date // Cake Designer: michael anthony cakes // Reception Venue: Postcard Inn on the Beach // Floral Designer:Rose Garden Florist // DJ:Grant Hemond & Associates // Dress Store: The White Magnolia Bridal Collection
The following two tabs change content below.
My name is Carly, and I live for love whether it's the love I witness between my family members and friends or the love I have for places and weddings. For these reasons and more, I write about the wedding industry, and I'm an event planner, designer, and floral stylist who will forever be in love with flowers, pink, and bows.