Abbie couldn't imagine getting married anywhere other than her hometown, and it's safe to say she and John made a wonderful decision for their Santa Rosa Beach wedding. Abbie grew up in the beautiful Florida Panhandle, and she and her family moved to Alabama when she started high school. It was a fateful decision because she decided to stay in the state and attend Auburn University, which is where she found a study partner in John. They reconnected after their freshman year, and they've been together ever since!
Abbie and John's greatest wish for their wedding day was for it to feel like a festival, and I love how they made sure "merriment" was printed on their invitations! That one word makes their wedding definitely sound like it was full of joy. The two were married on the beach just in front of her family's home under the same arbor her best friend was married beneath just a month before. They stopped to take portraits where they got engaged, and tree stumps cut down by John from his grandmother's farm were used throughout the reception space as part of centerpieces. Abbie's style is bohemian, beachy, and bright, and her flowers designed by Flowers by Milk and Honey are my favorite.
I know you are going to enjoy today's merry wedding captured by Sweet Julep Photography, and make sure to keep reading for all of Abbie's advice from her 30A wedding day!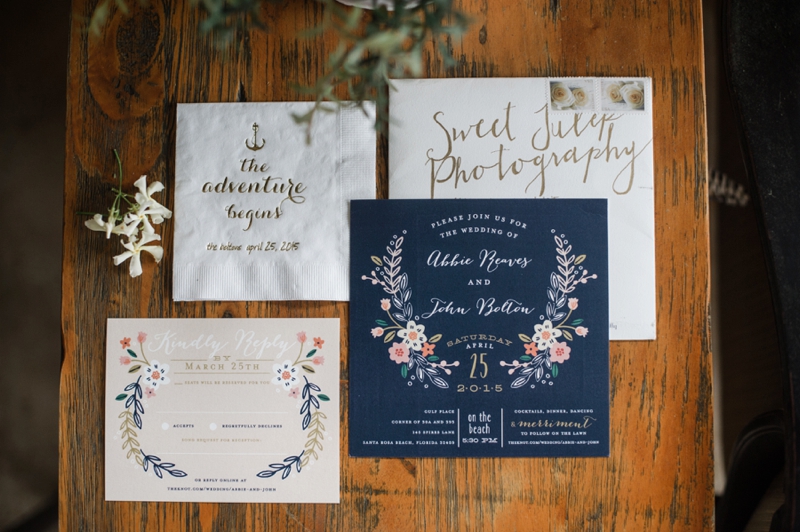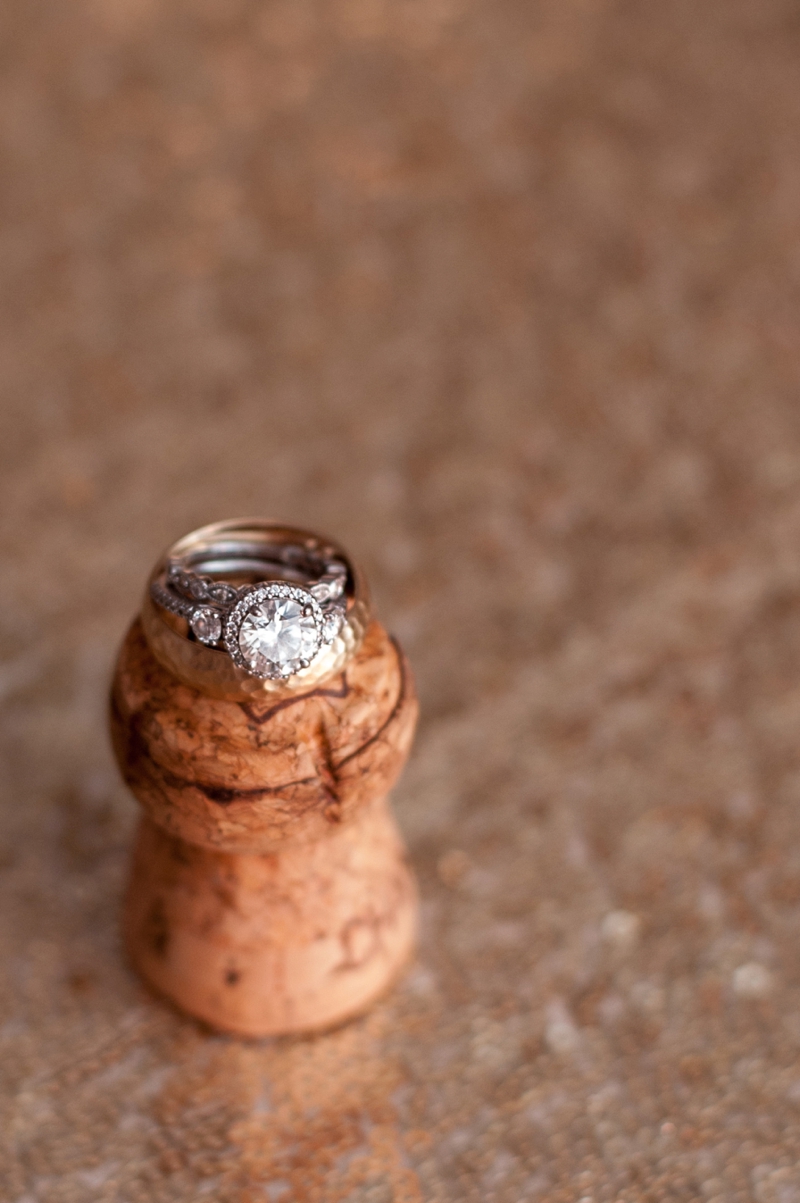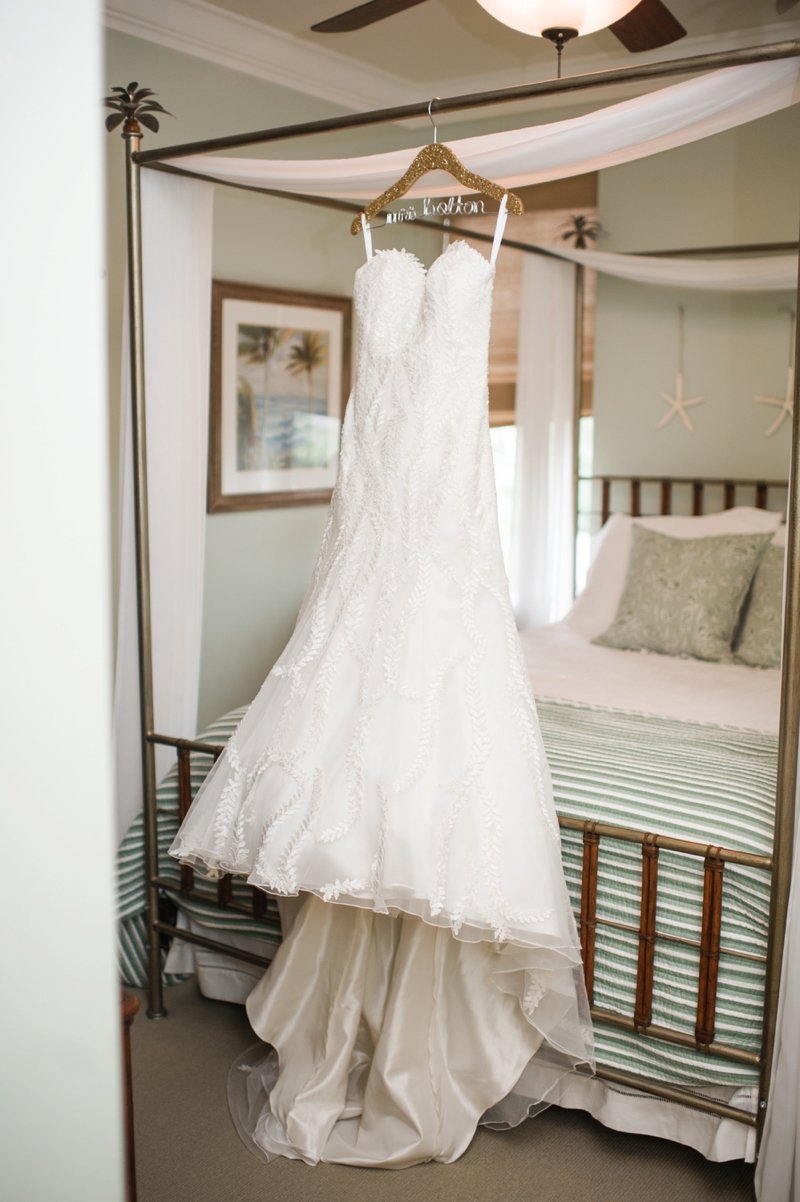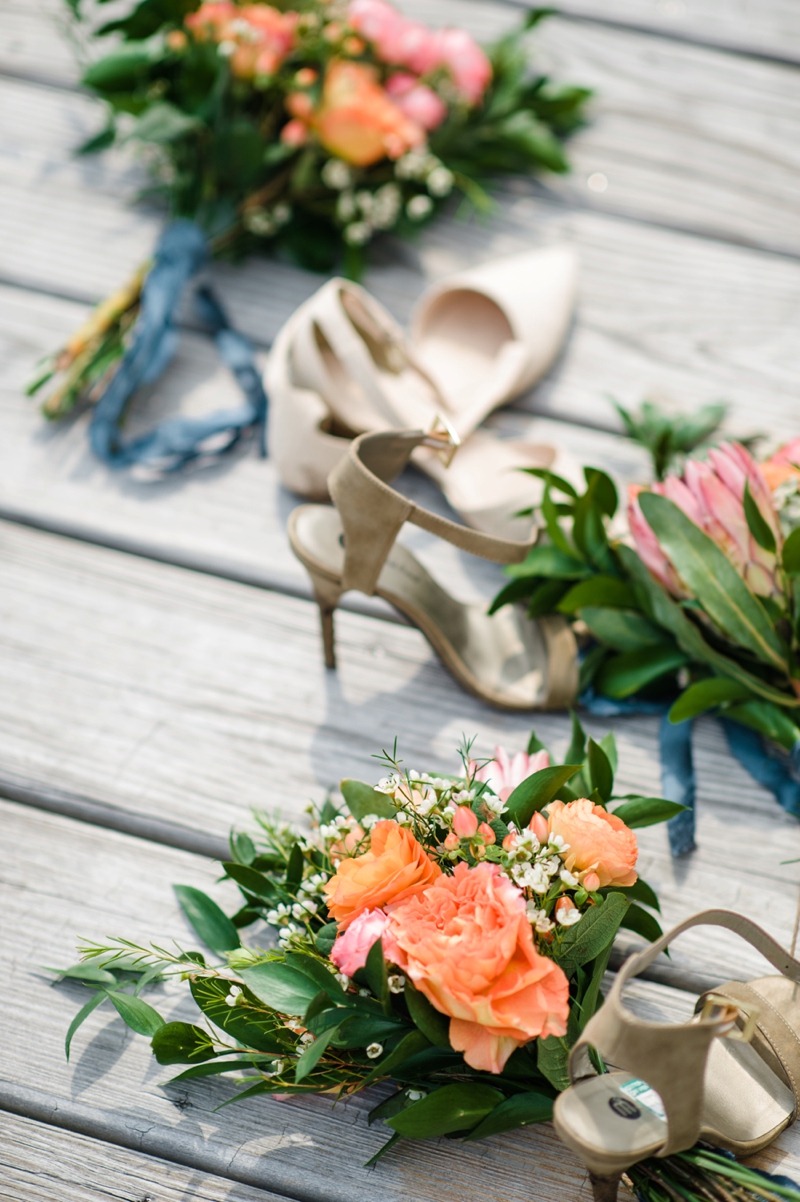 What (or who) helped you most in your planning process and/or on your wedding day? 
My mother helped the most on our wedding day. While we had plenty of budget room, I was blown away to find out how much anything wedding related costs, just to be used for one day! Our wedding was in Santa Rosa Beach, FL, where my family lives, so even though I was living in Birmingham during the time of our engagement, my mom was able to see and plan nearly everything. I couldn't have done it without her! Plus, she saved us a few thousand already! She even did a lot of our DIY projects, like our centerpieces and our table assignment cards.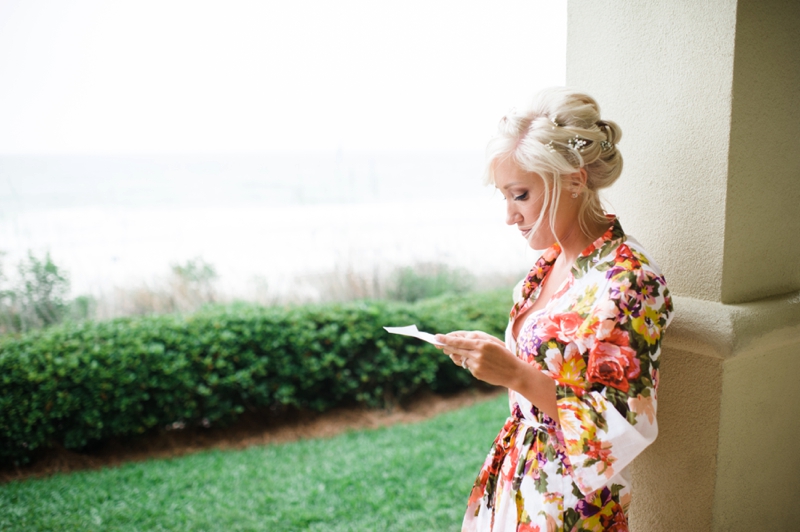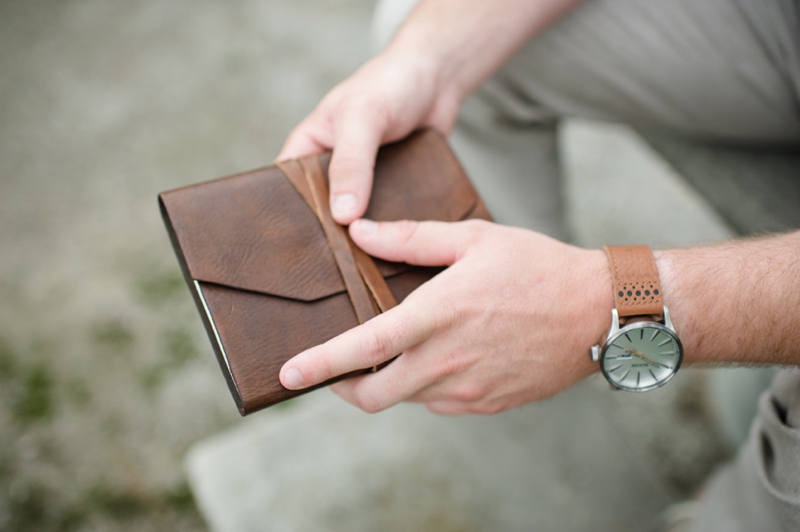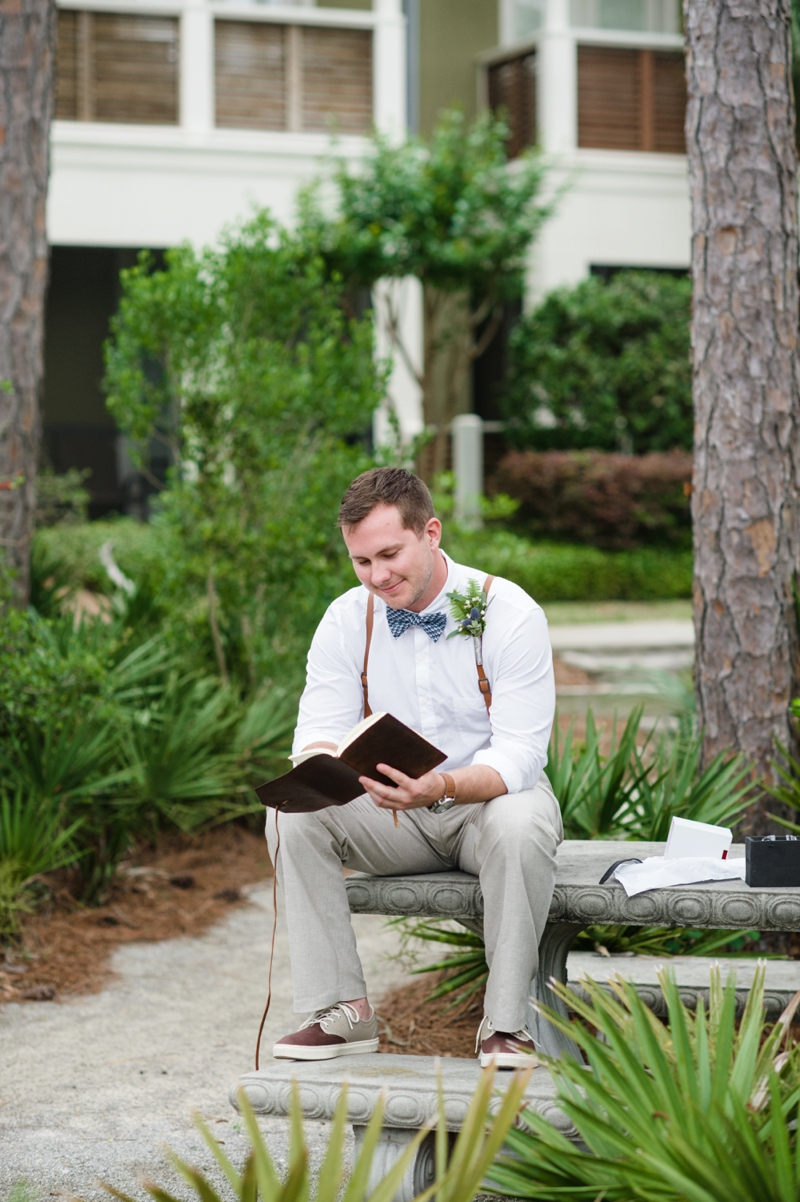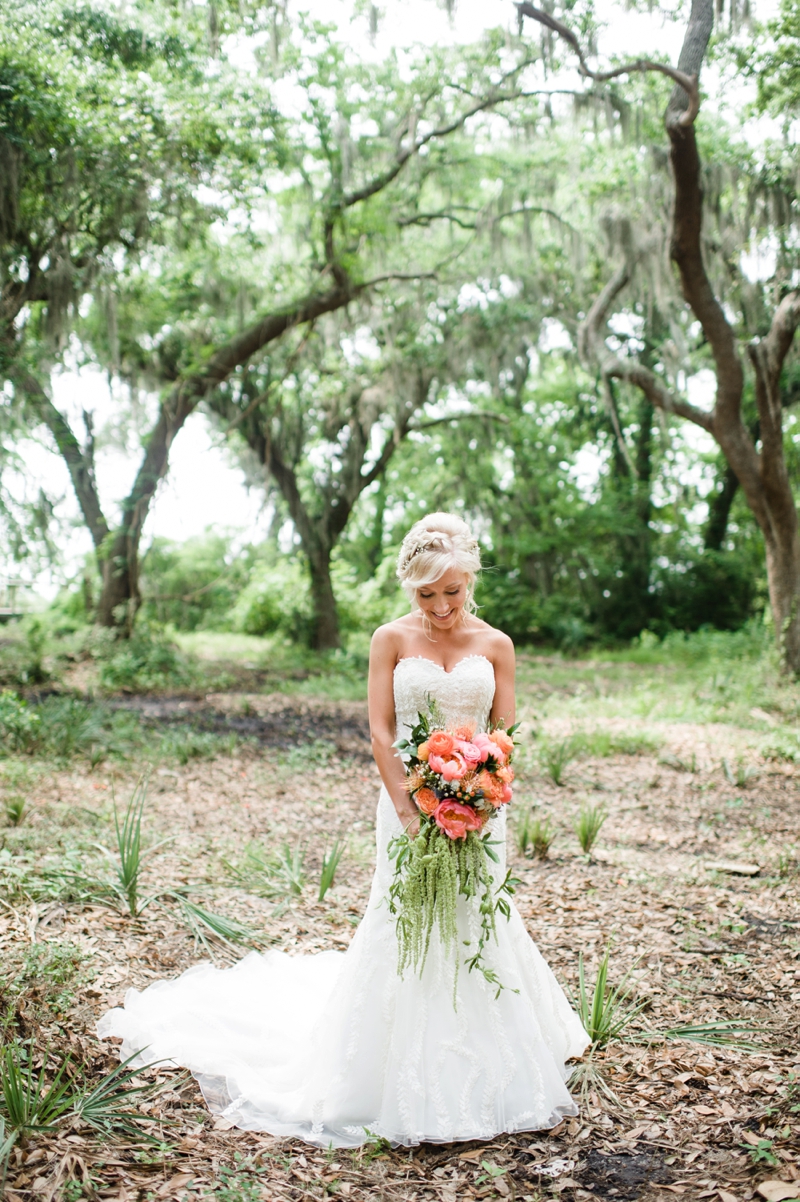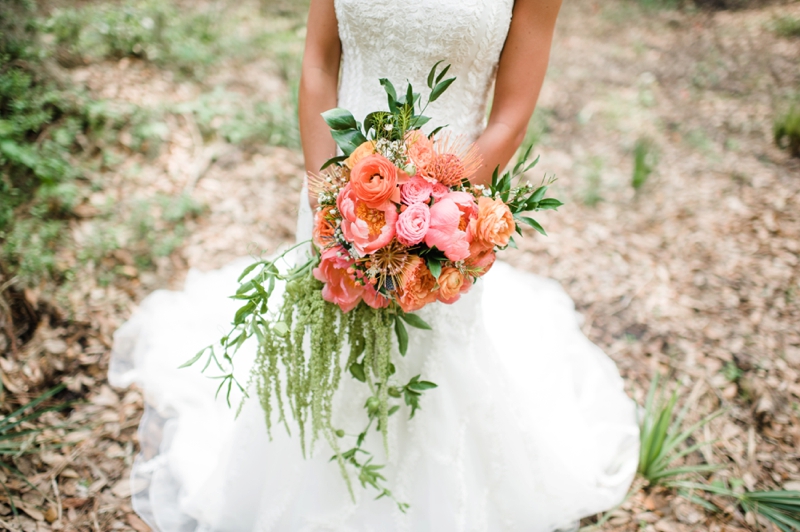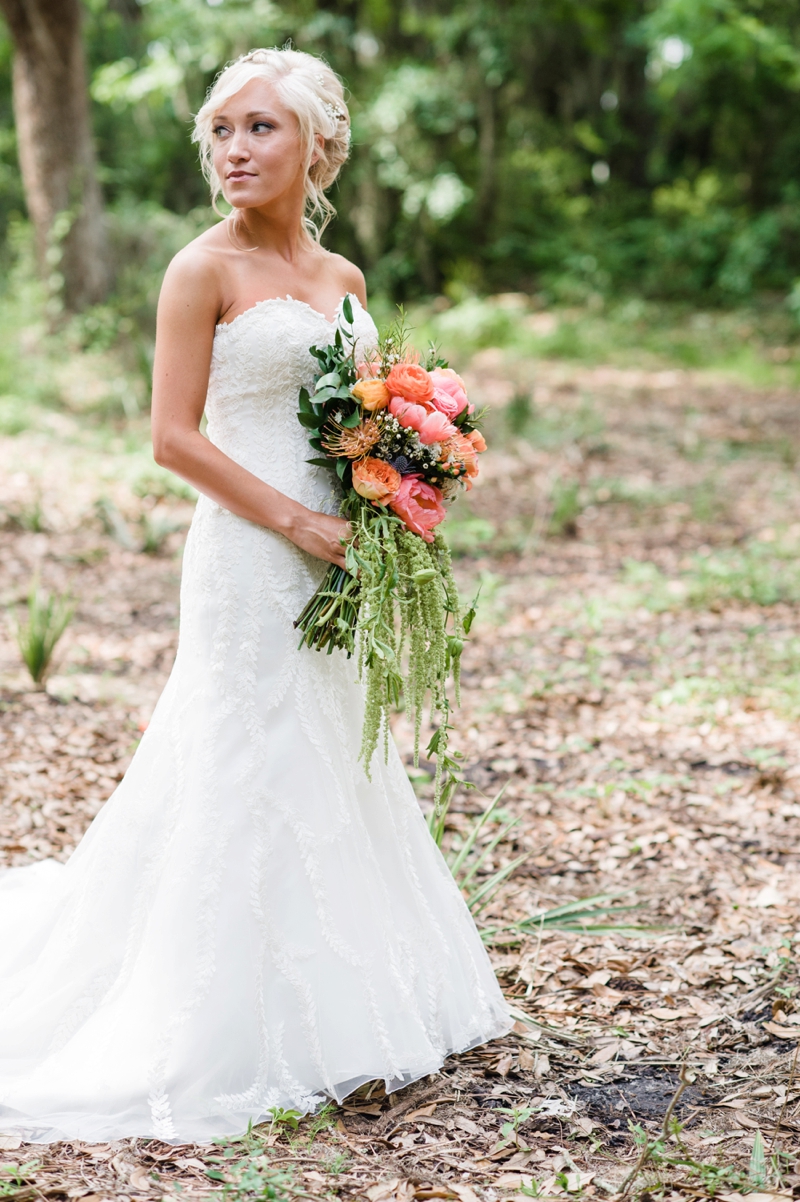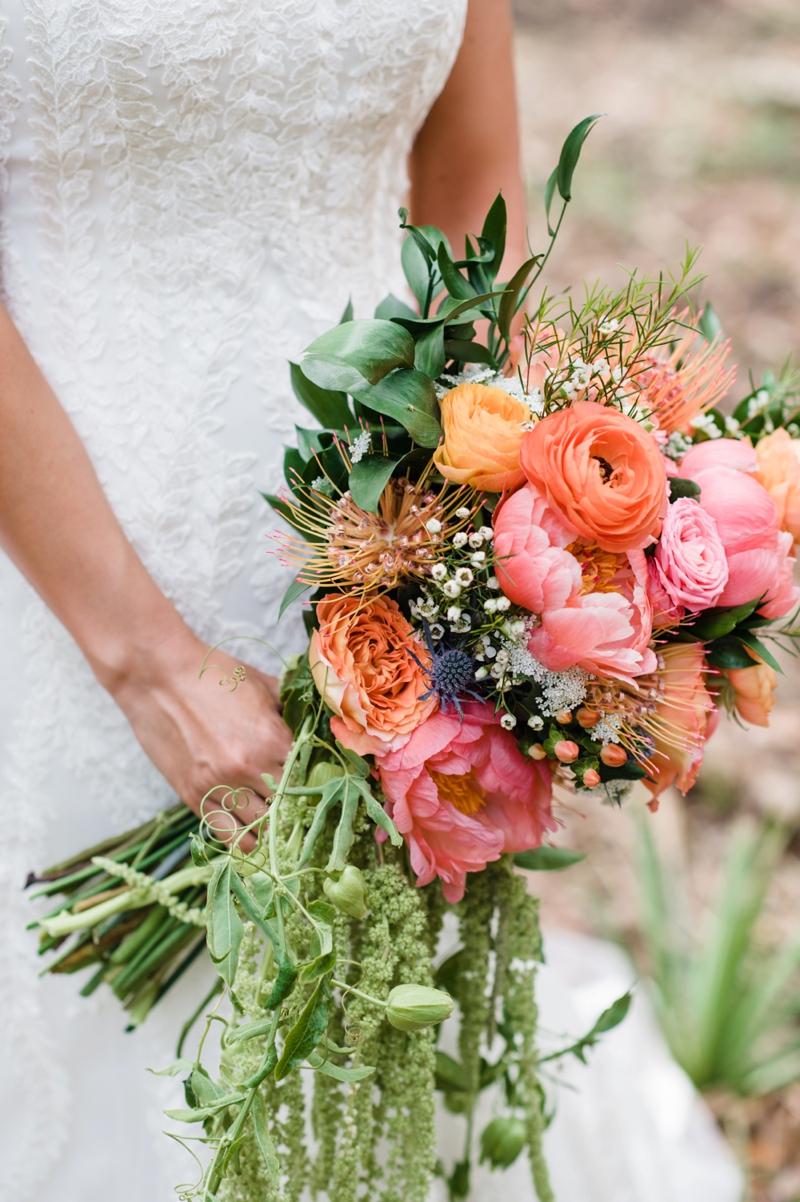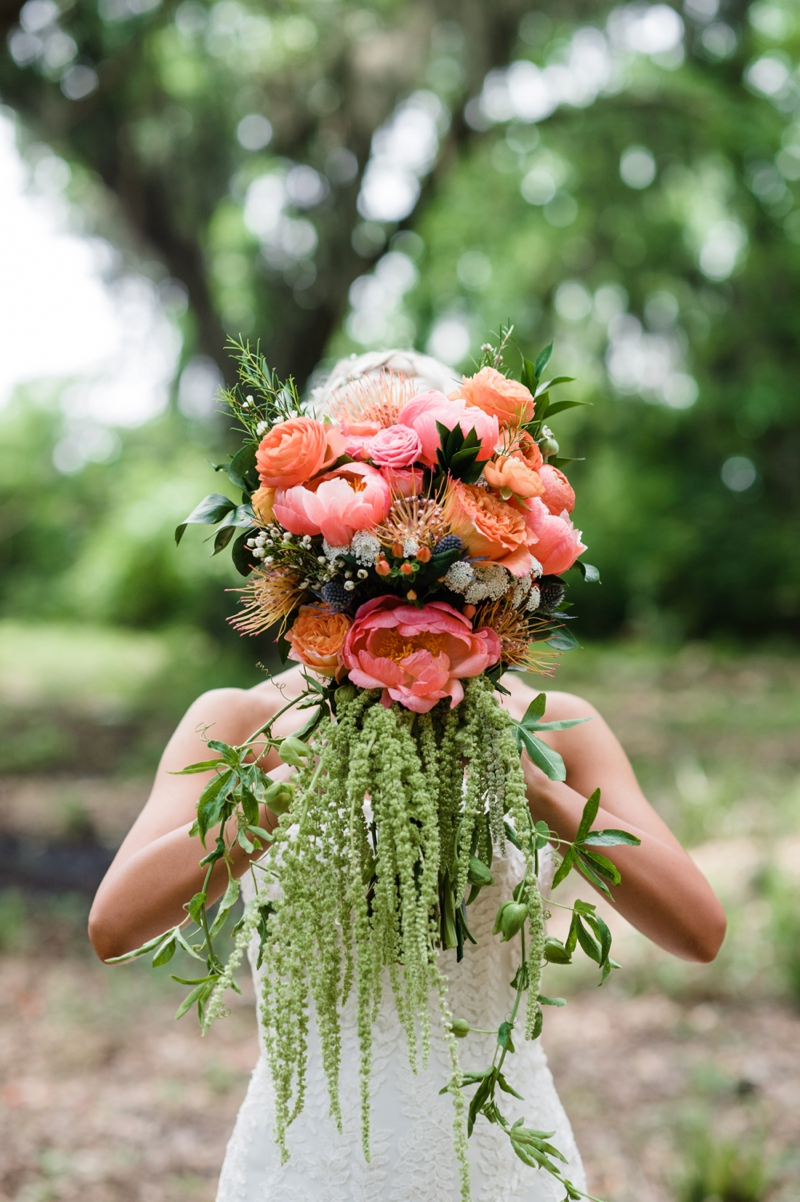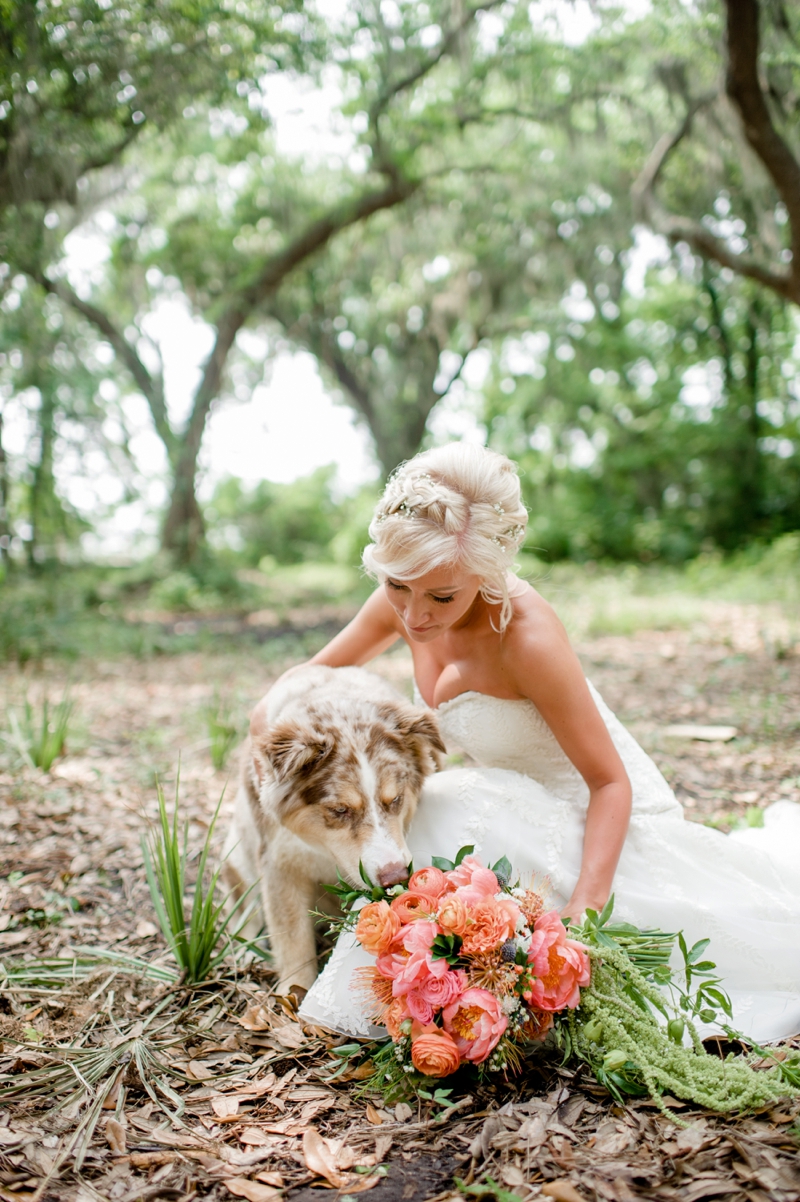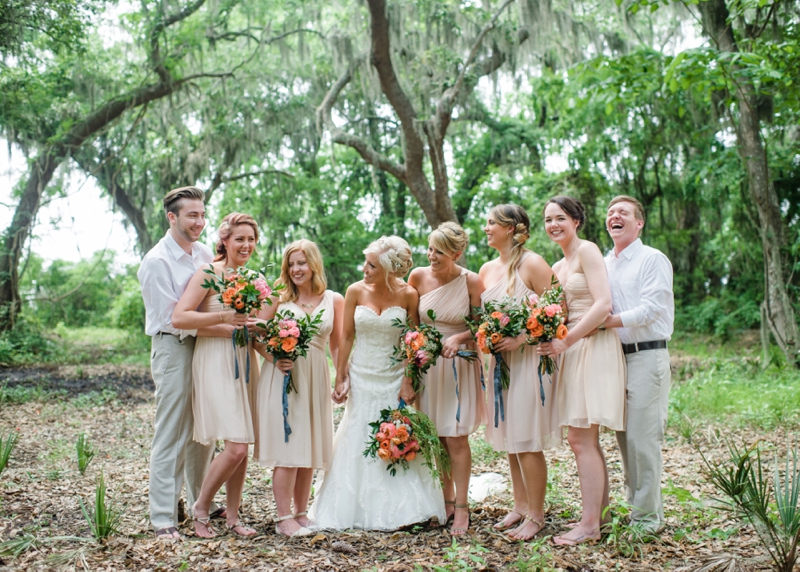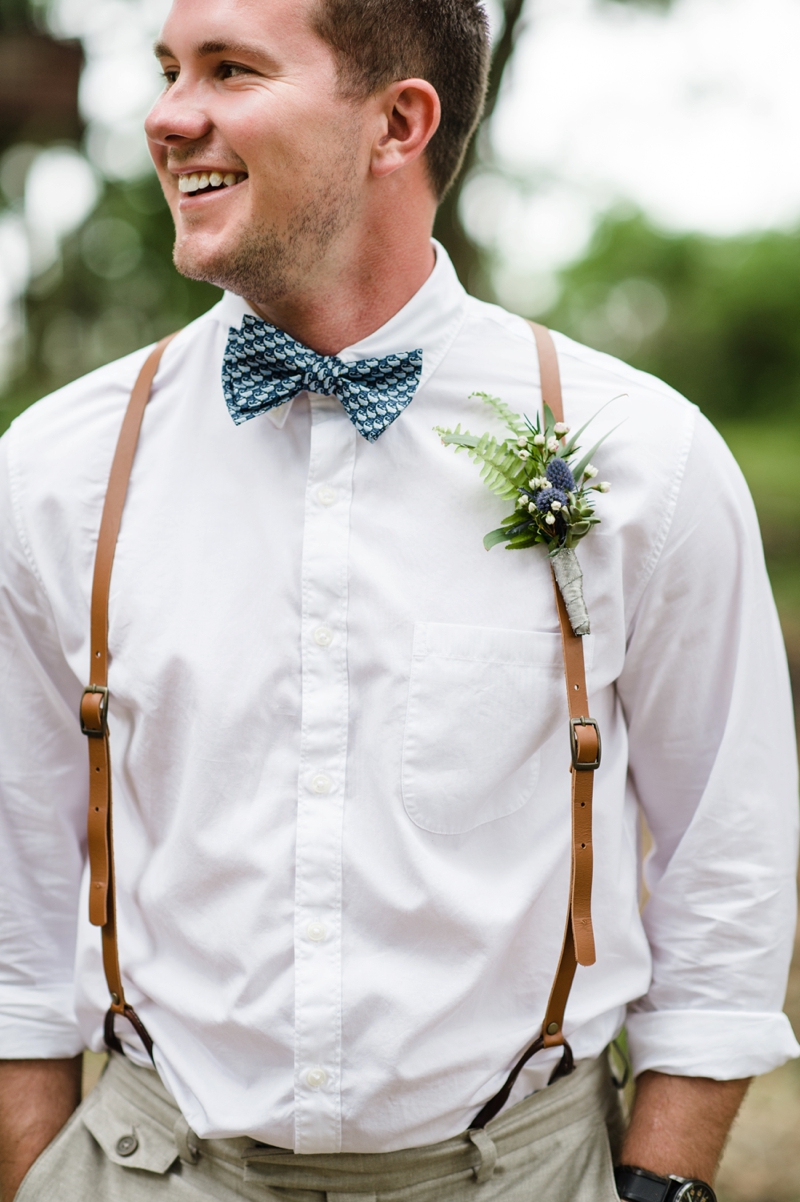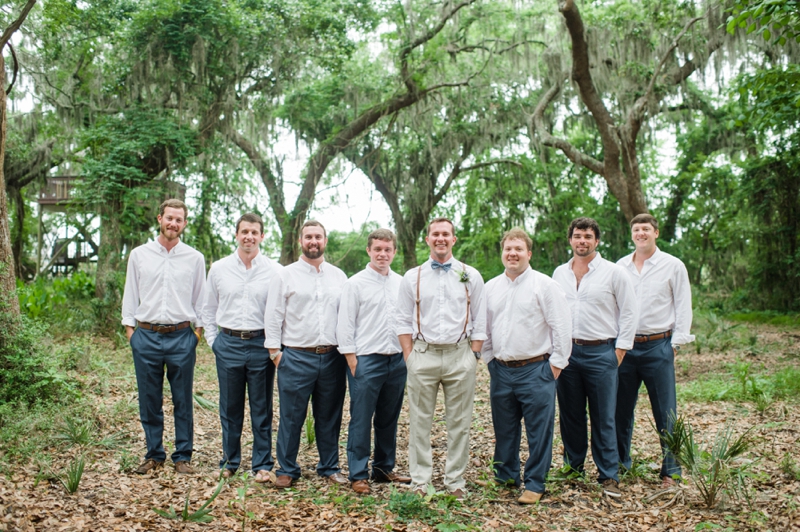 What was the most important thing to you when deciding who to work with for your wedding? 
When selecting a florist, venue, music, or photographer, it was important to me that they listened to what we wanted and kept our style. I would say that our wedding was anything but traditional. We wanted our wedding to be laid back and more like a festival or celebration than a wedding. Keep it casual! We also didn't want the cliche beach wedding. My one major request was NO white chairs!!! We wanted wooden chairs, and for everything to be a nice neutral color with pops of color in the flowers. I was especially happy with our florist, Flowers by Milk and Honey. They shared the same style and kept the flowers looking natural and bohemian instead of formal or "tight" looking.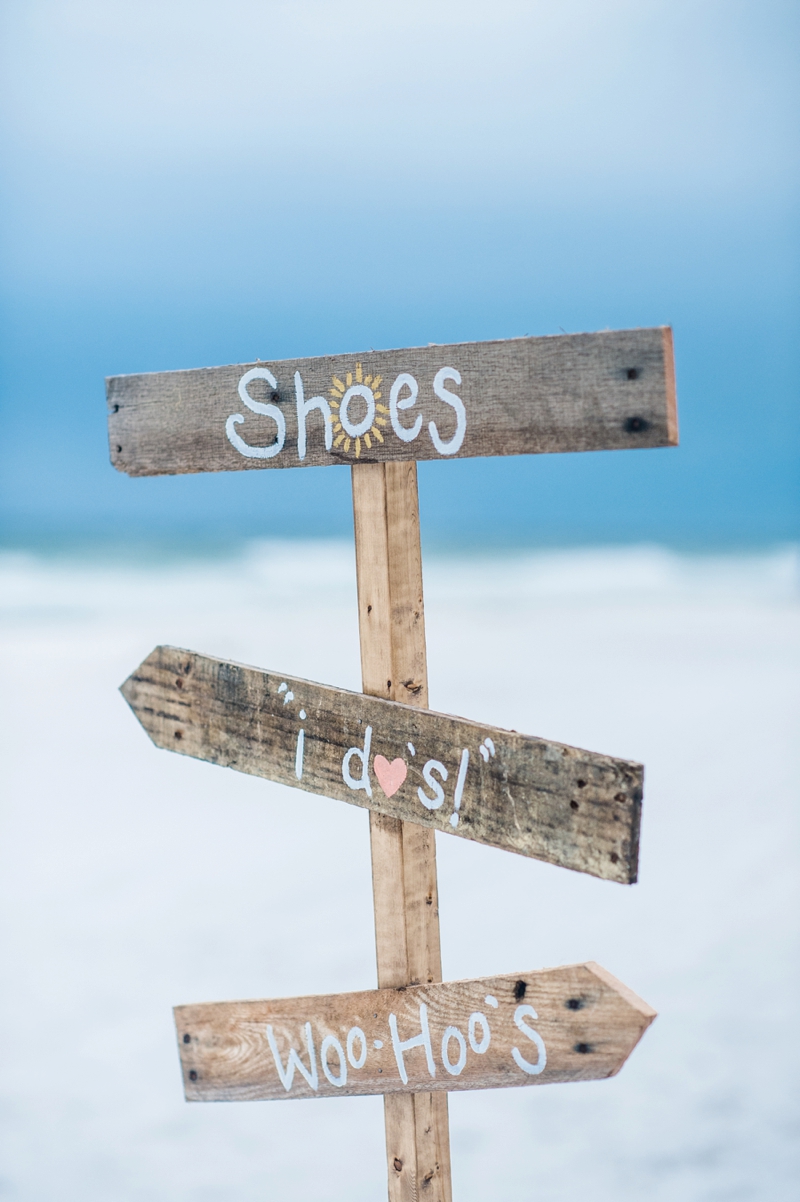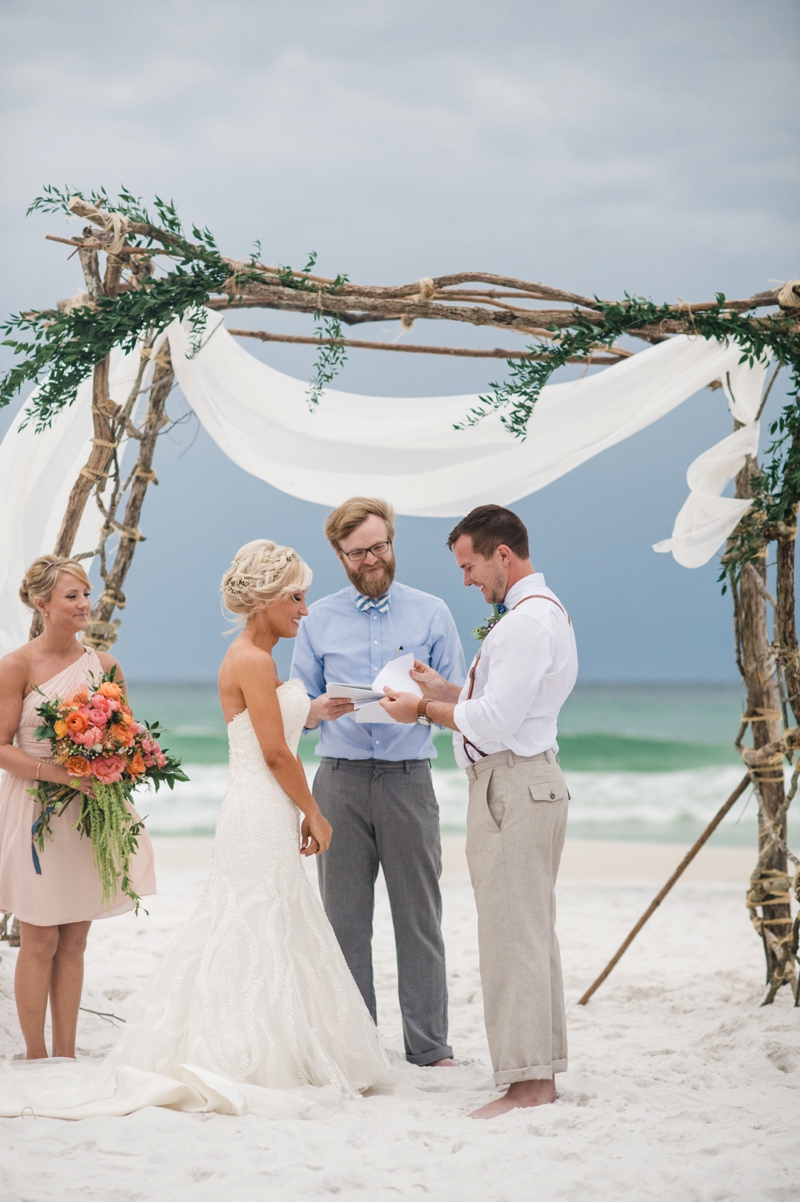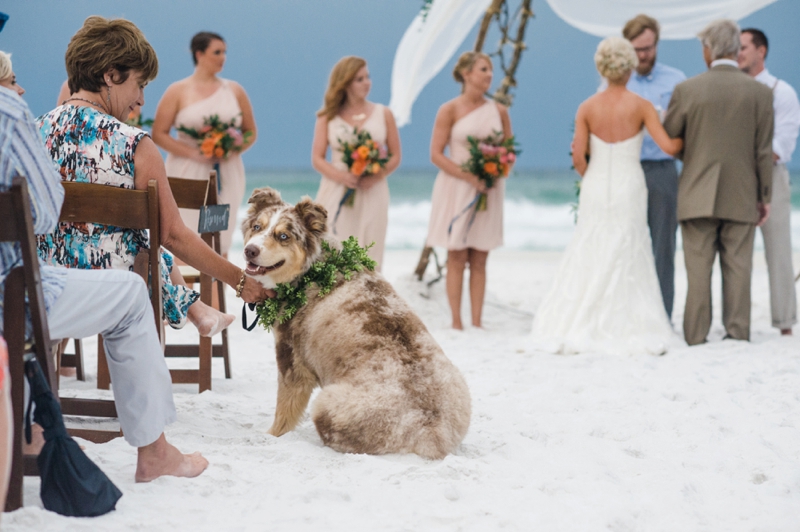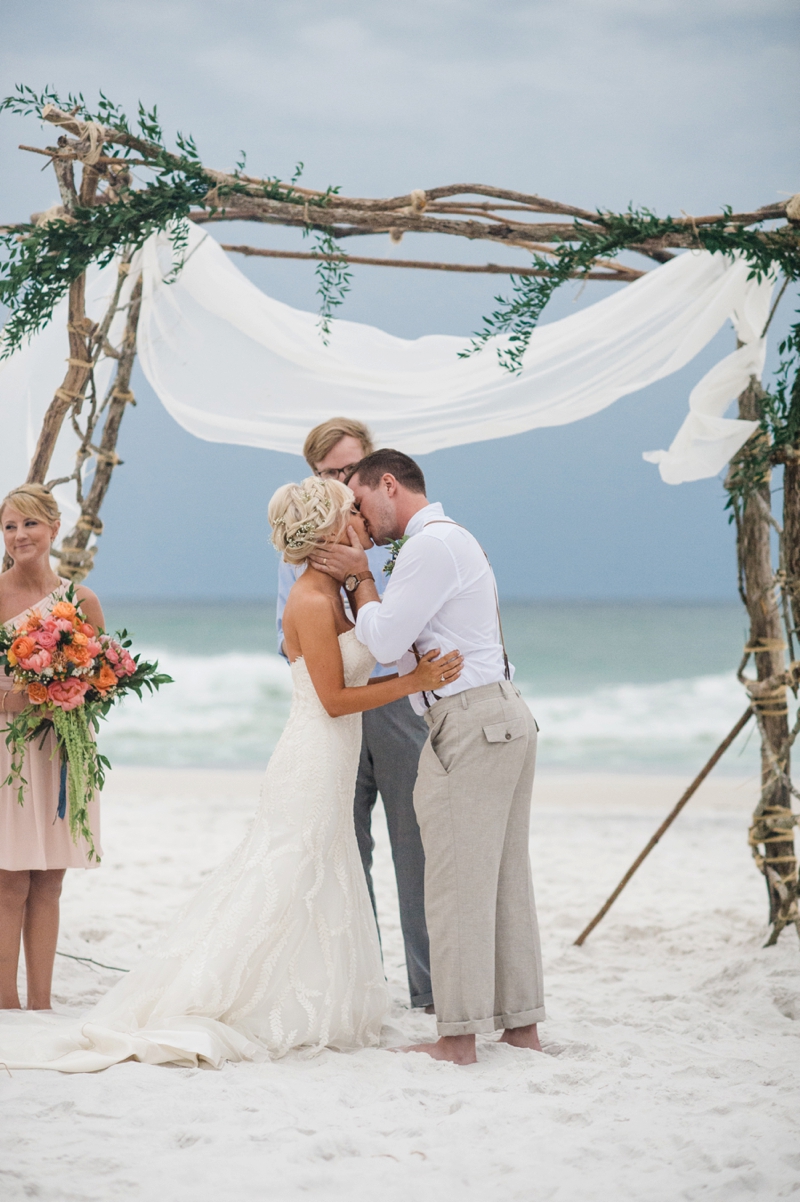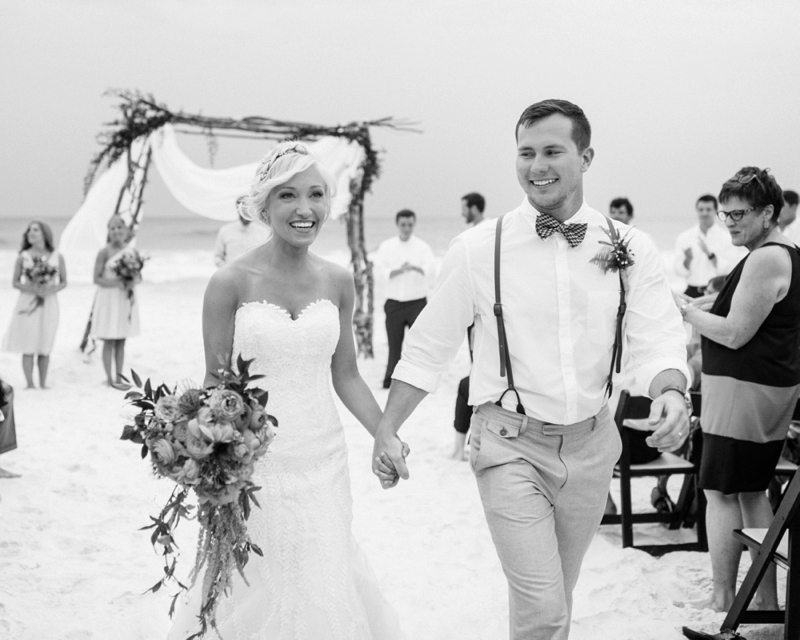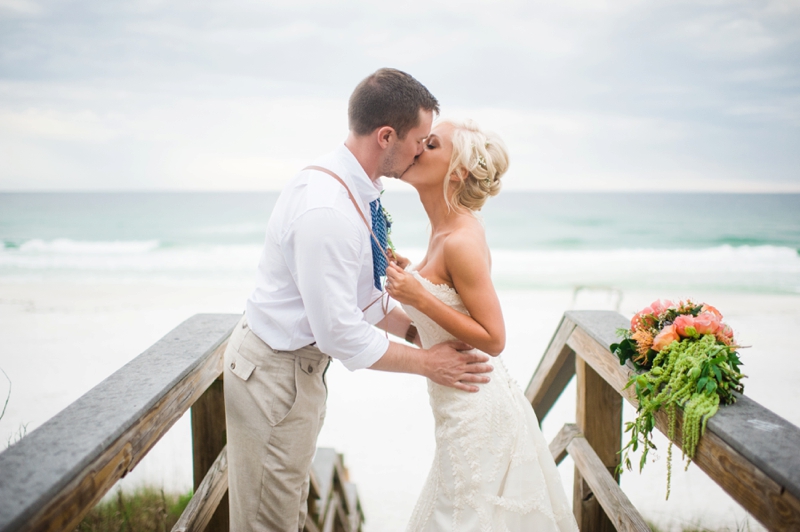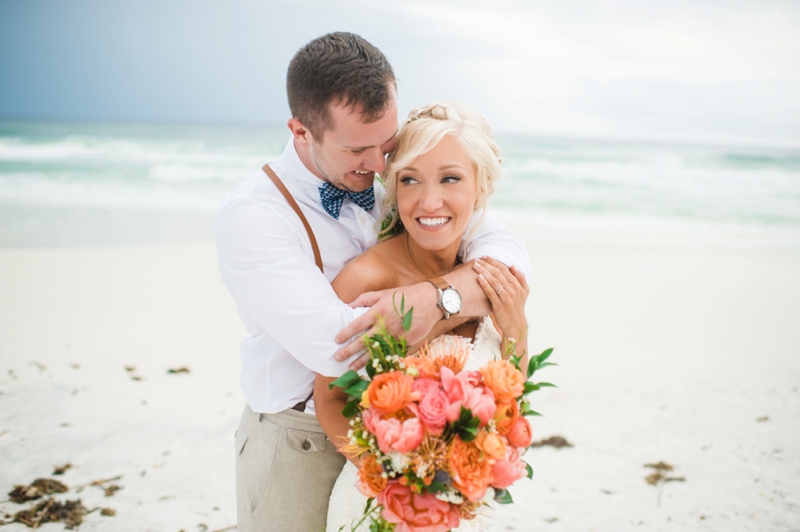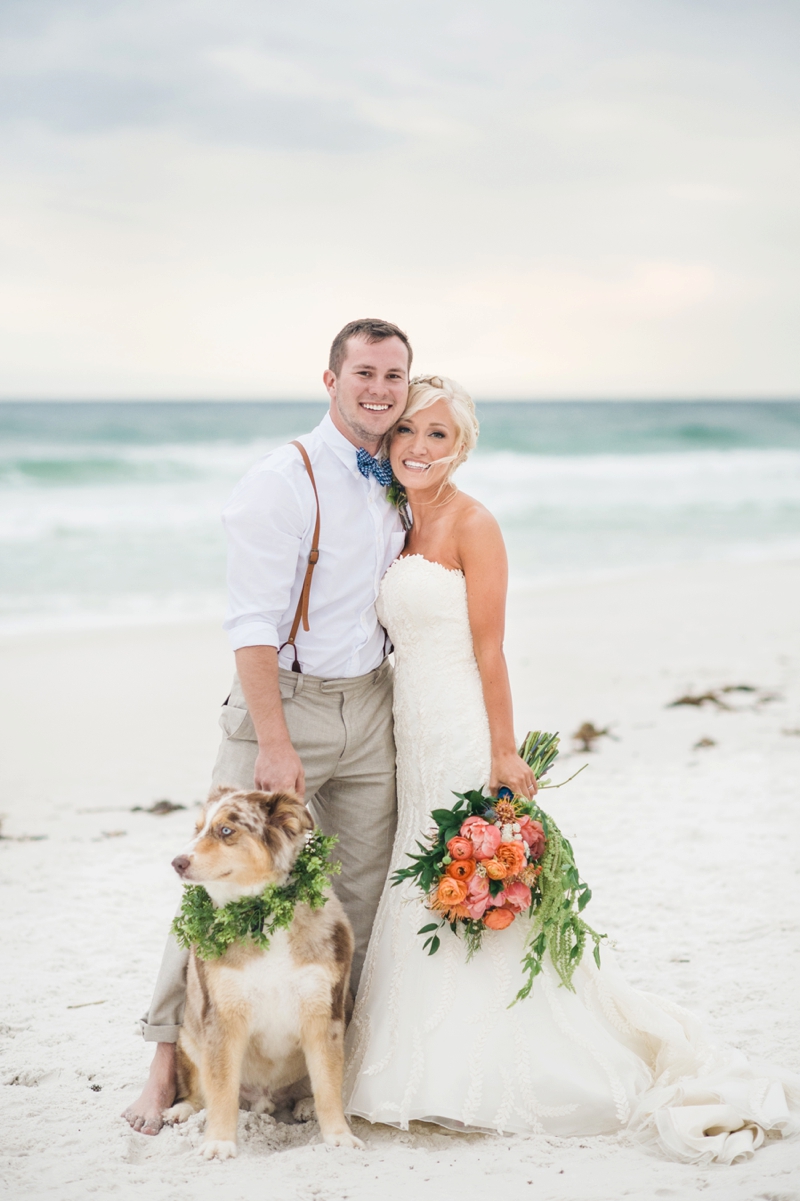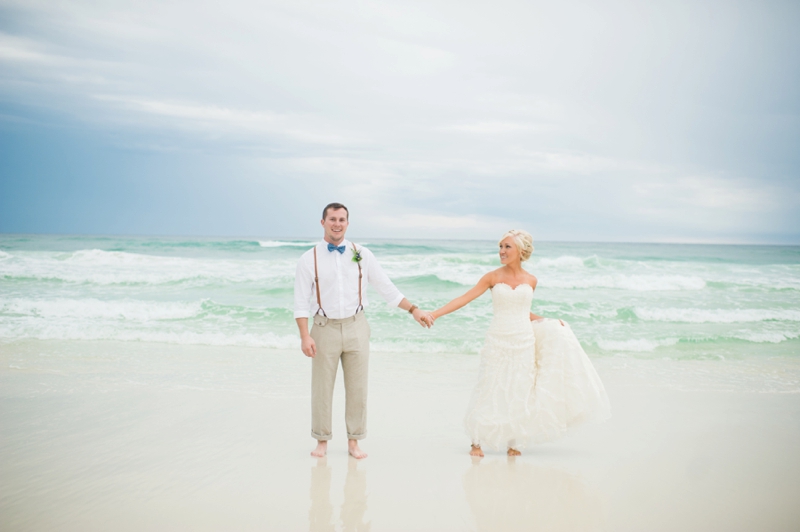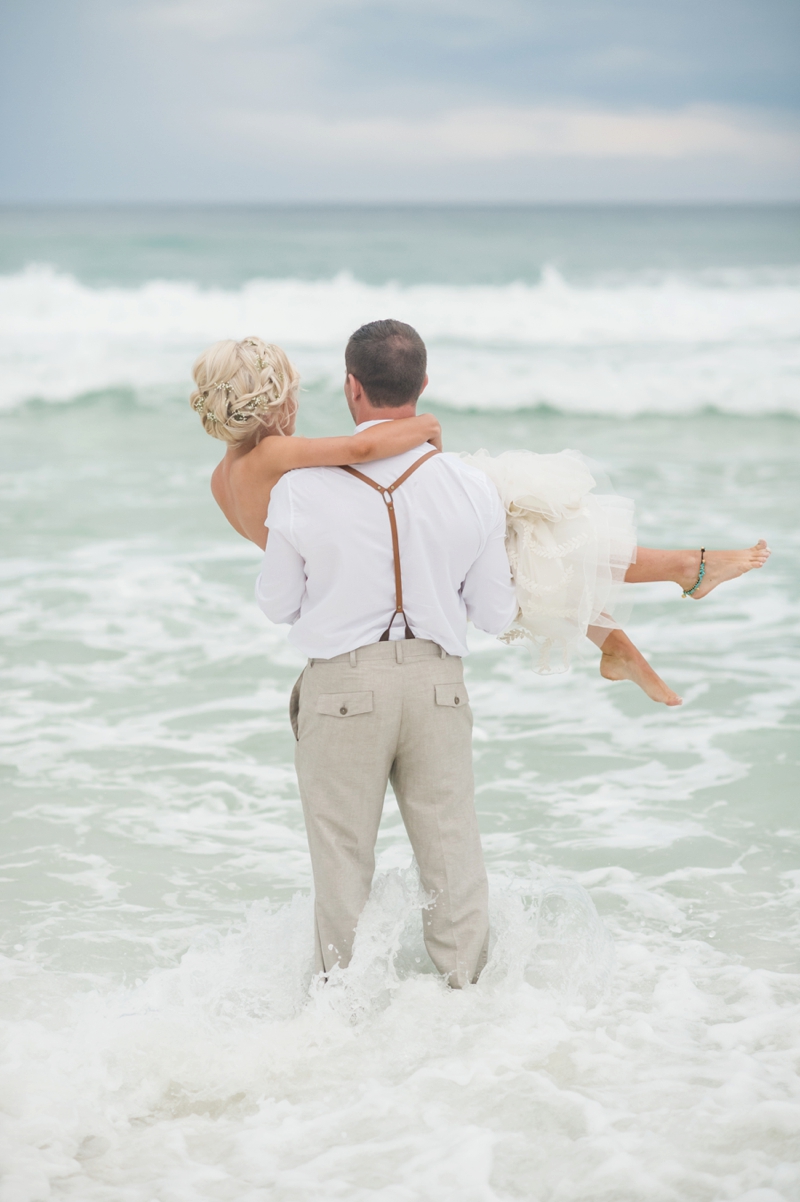 What was your inspiration for your wedding details and/or design?  
Our details and design: Again, we wanted to keep it causal and make the day feel more like a festival or celebration than a wedding. We wanted the perfect mix between fun and beachy, and bohemian, and I think we got it! A few details: I've always loved mermaids, so my mom had several tiny mermaids sort of hidden throughout the reception area- one on the edge of the cake stand, one on the buffet line, etc. Then we tried to off set the beachy with the more natural elements. John (my husband) cut tree slices from a big tree on his grandmother's farm, and we used those on the center pieces and as cake stands. My mom even put one tree slice on top of my grandmothers old crystal cake stand to make it higher, and it was a unique but special mix! For the ceremony, we had an arch made of sticks, wrapped in white cloth, with some leafy branches mixed in. This arch was actually the same arch my best friend had gotten married under the month before. Her mother built it and set it up for me at my wedding too! It meant a lot to have such sentimental pieces everywhere we looked.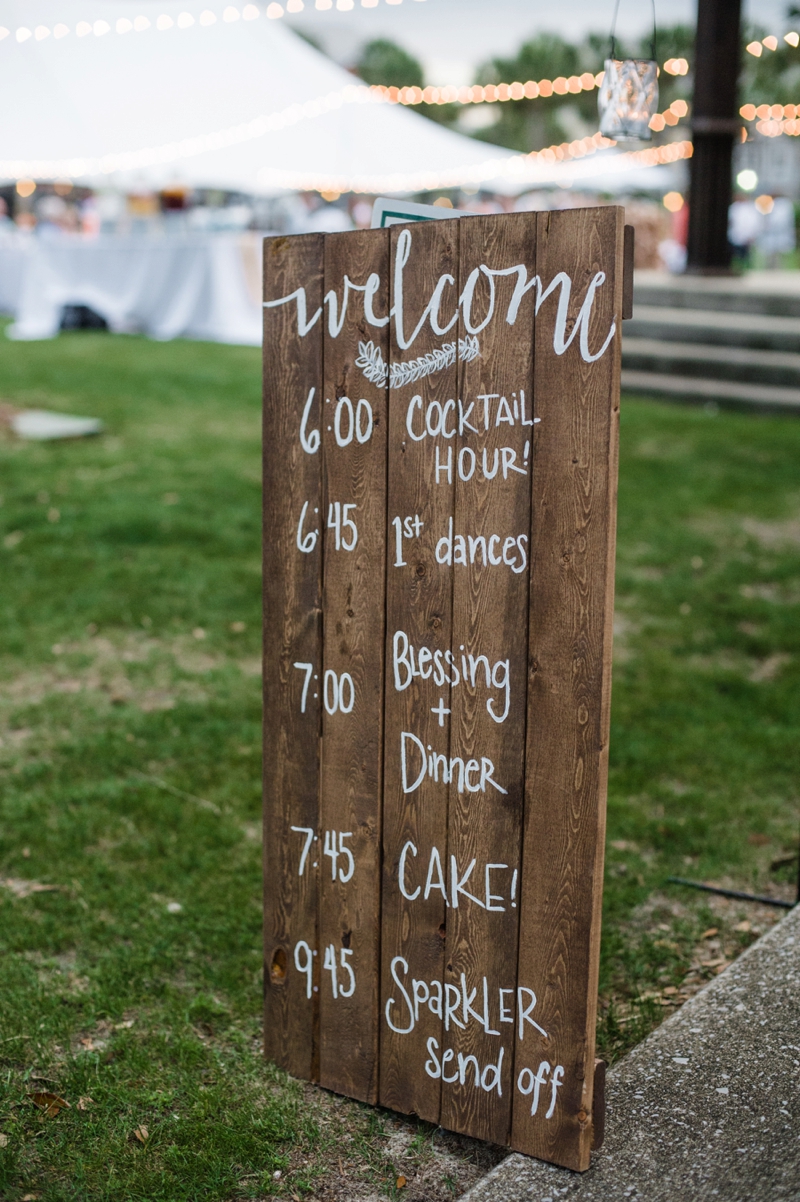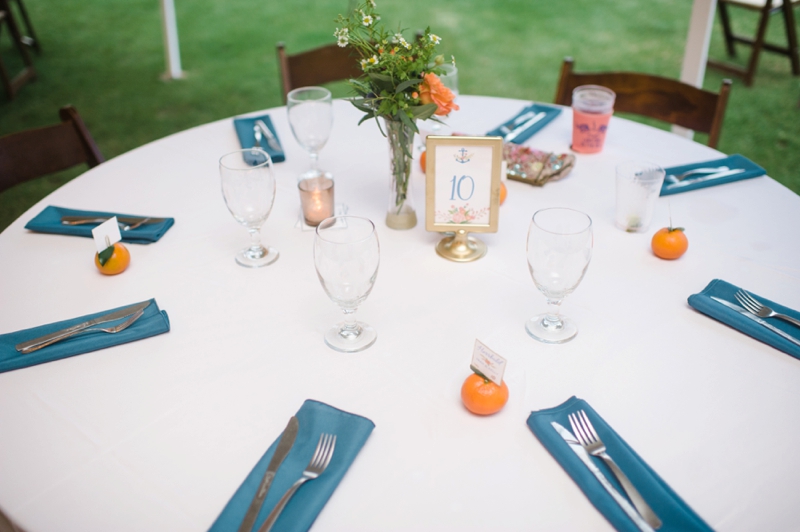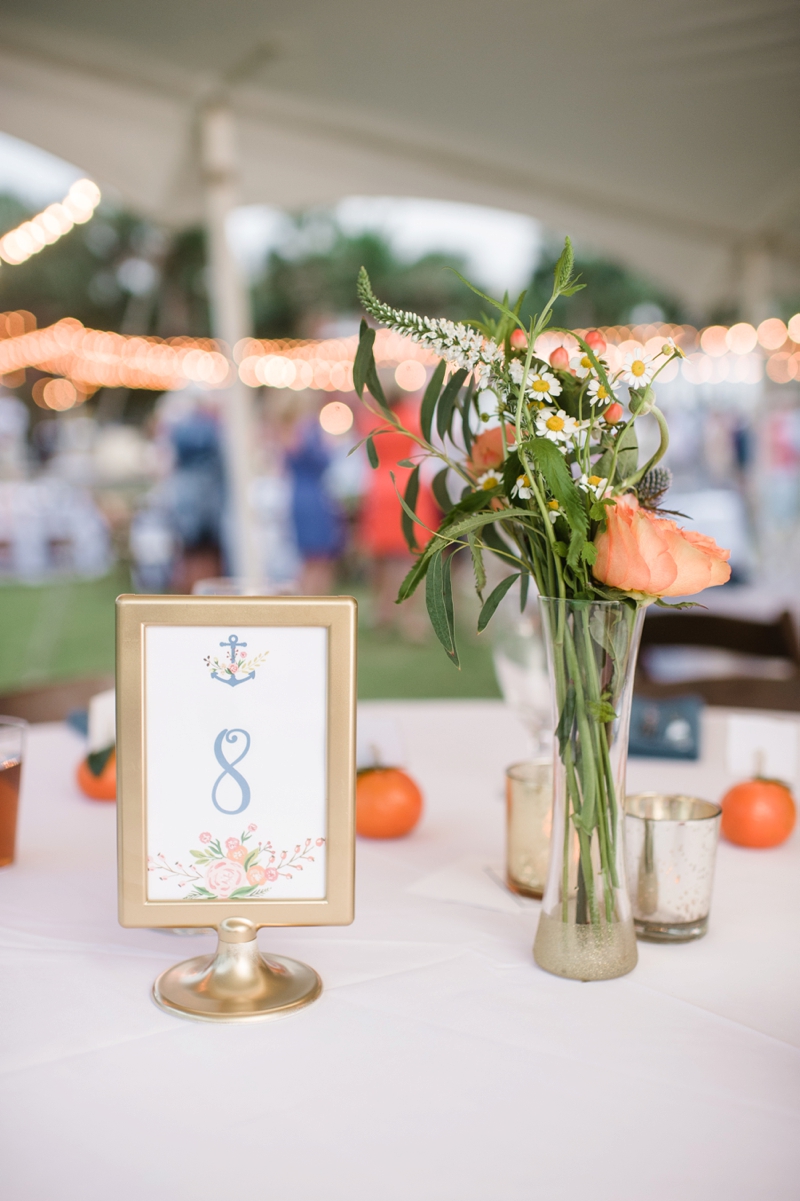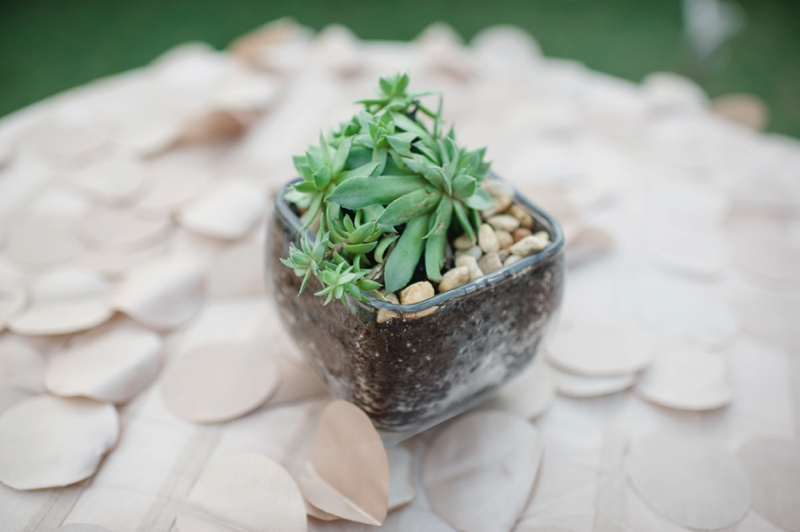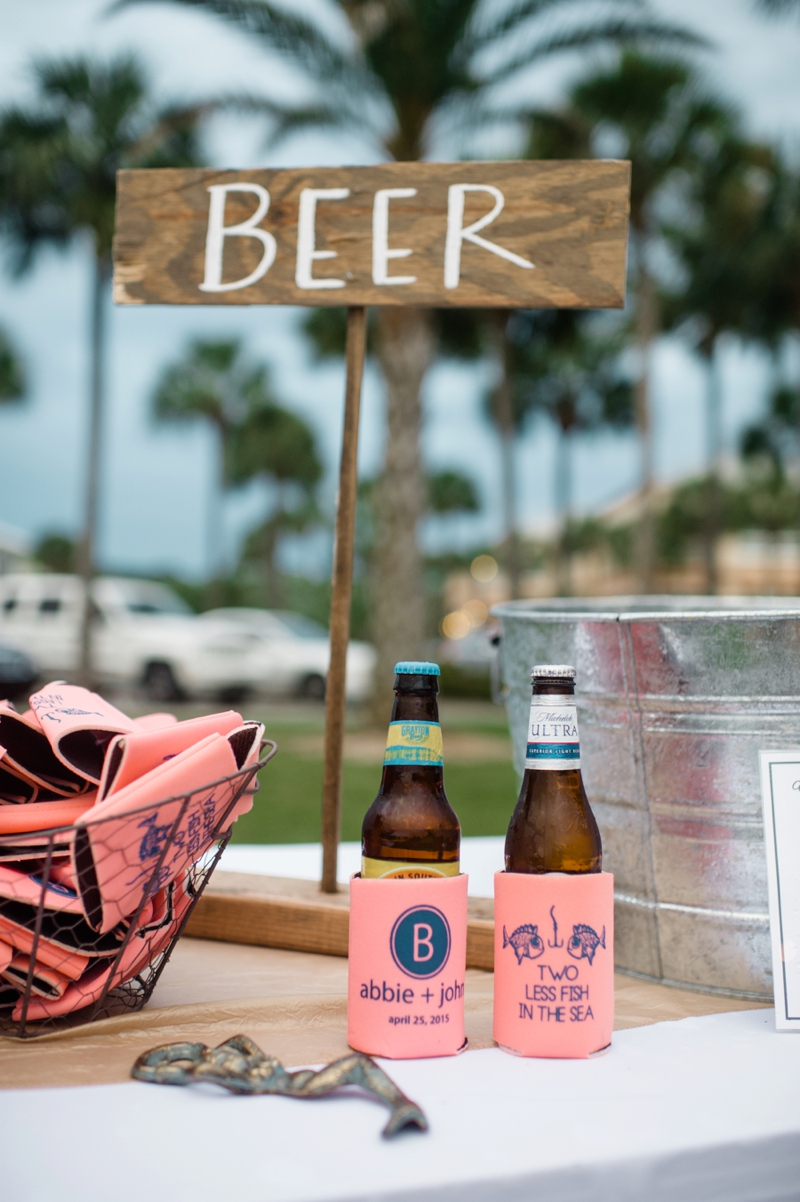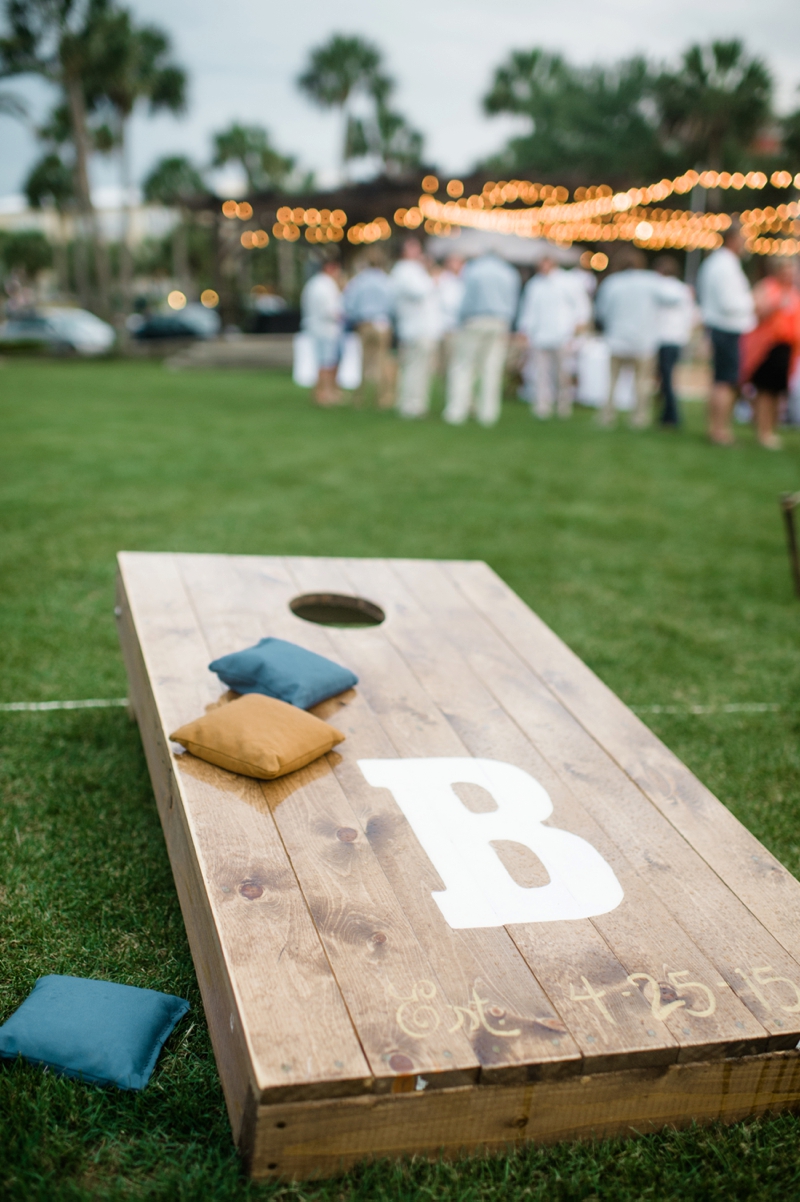 What was your favorite thing about your wedding? 
My favorite thing about my wedding was the party!!! I think everyone had a great time, and it was nice to look around and see everyone celebrating. I was so unbelievably happy to marry John, and seeing everyone I loved around me being so happy too made it perfect!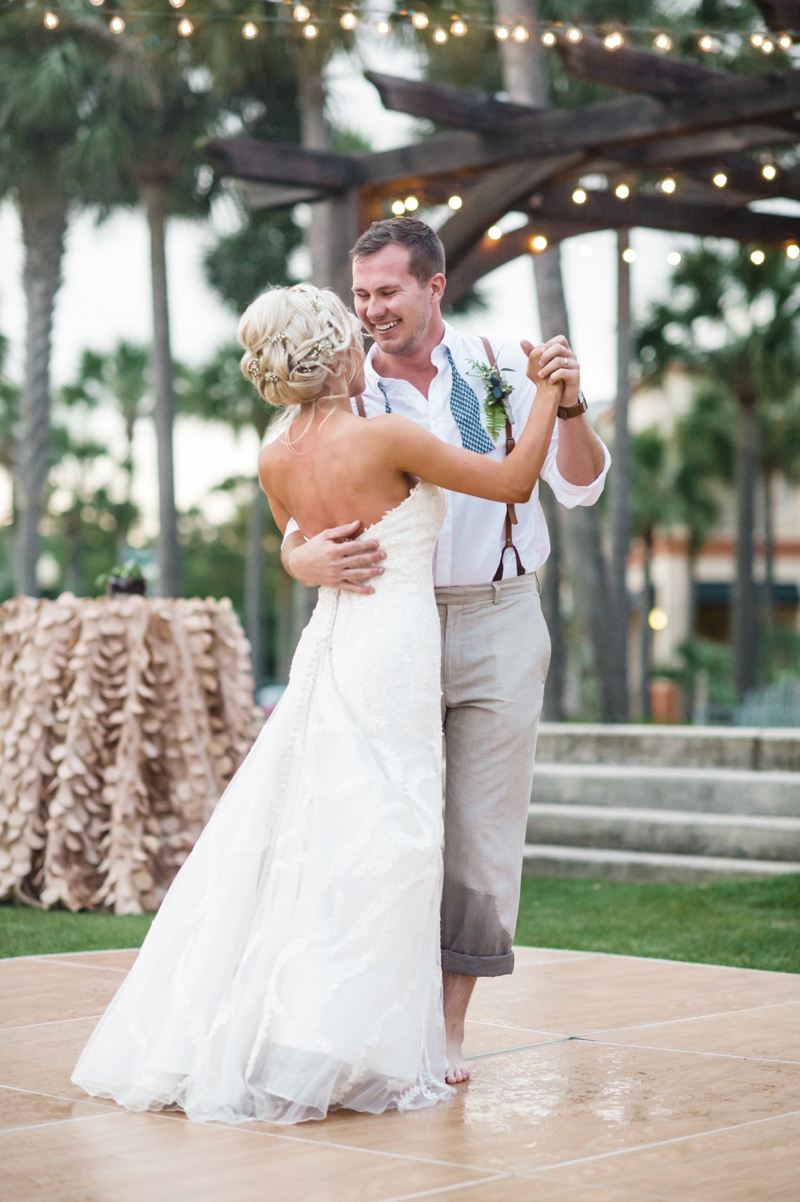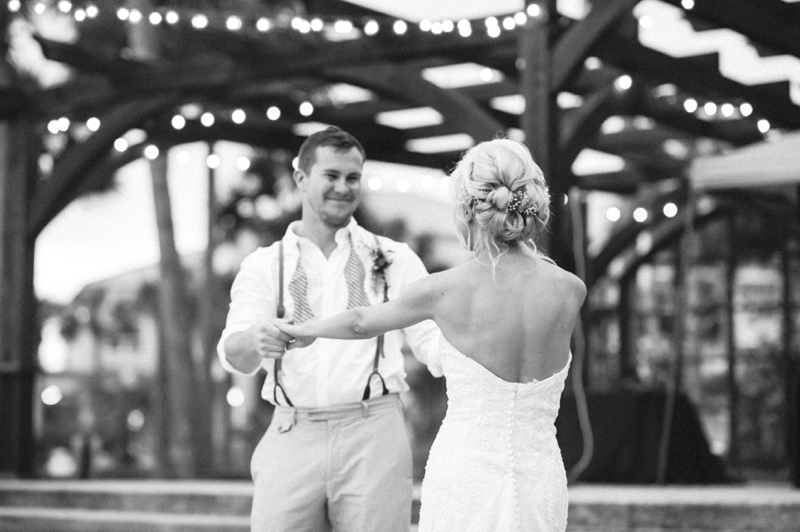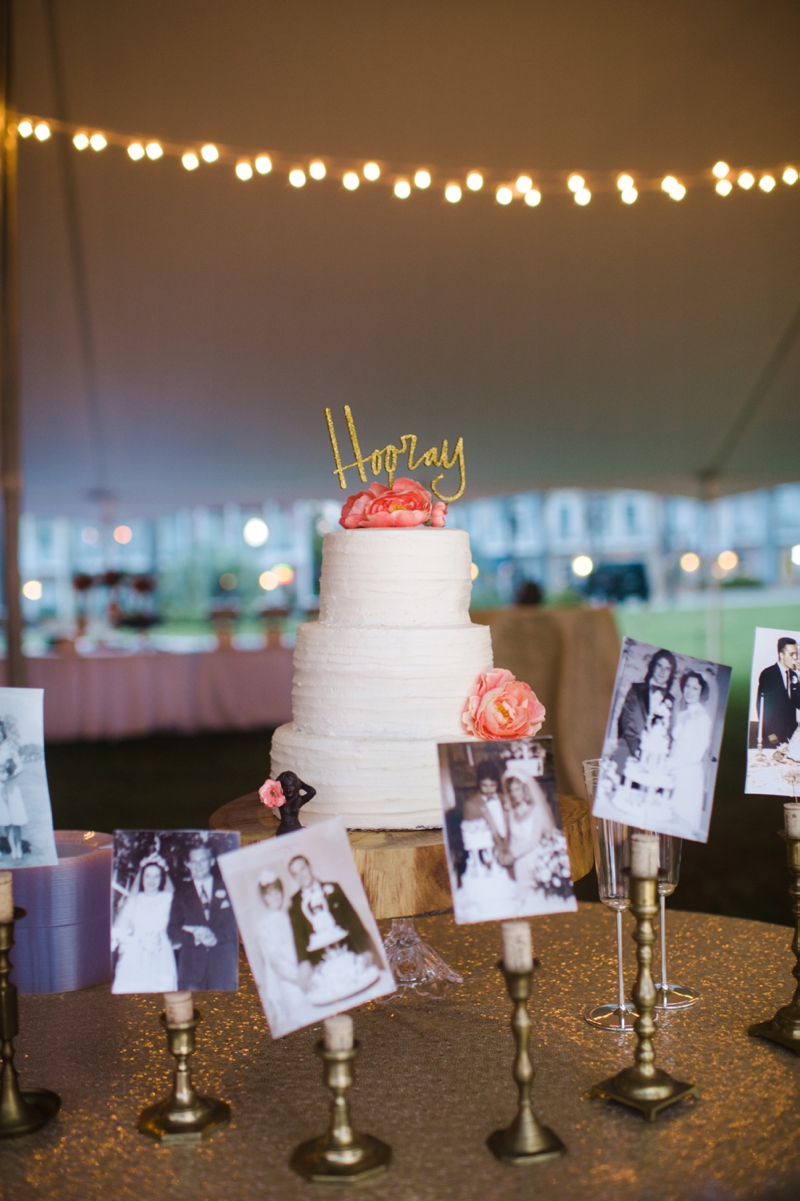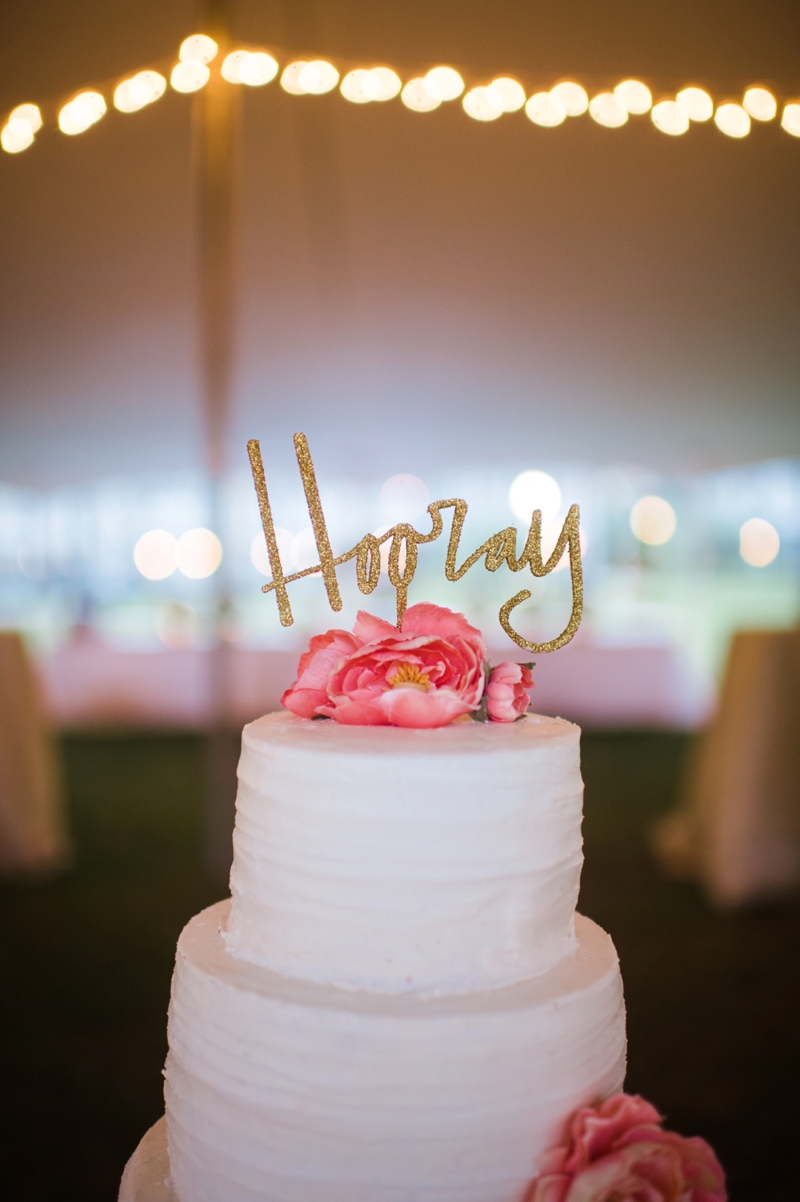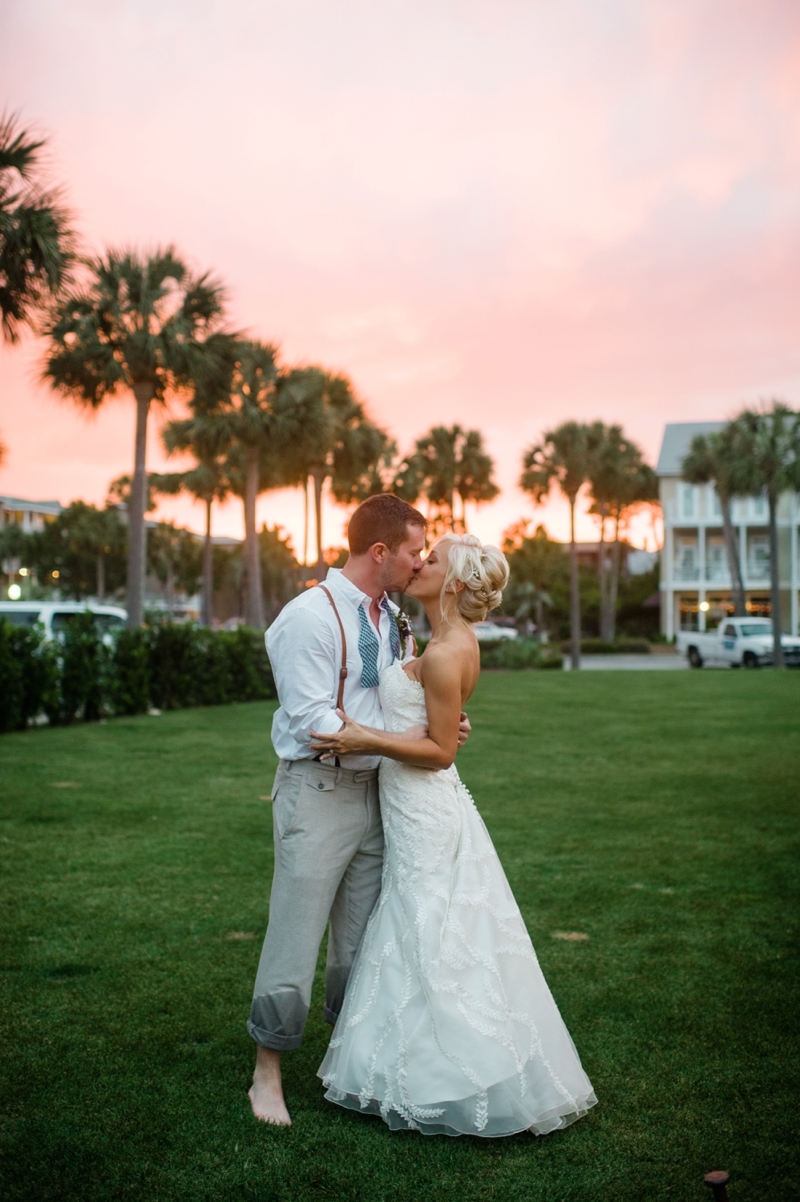 What is your best piece of advice for other brides? 
My piece of advice: At the end of the day, you're going to be married to your love! Storming on your wedding day? Dress ripped? Lost your shoes? Doesn't matter! You're there to marry the love of your life, and at the end of the day, the rest really doesn't matter.
Aw, Abbie's advice is so very wonderful! And I truly love her laid back, beautiful style, don't you?
Vendors who made it all happen…
Photographer:  Sweet Julep Photography LLP // Floral Designer: Flowers by Milk & Honey // Location: Gulf Place // Cake Designer: Holy Cakes // Tuxedo and Mens Attire: J.Crew  // Invitation Designer: Minted // Caterer: The Eventful Planner // Pre Ceremony Location: The Grand Sandestin Baytowne Wharf // Dress Store: Diane's Formal Affair // Dress Designer: Lillian West // Bridesmaid Dresses: Donna Morgan // Hair & Makeup: Pin Up Girls hair studio
The following two tabs change content below.
My name is Carly, and I live for love whether it's the love I witness between my family members and friends or the love I have for places and weddings. For these reasons and more, I write about the wedding industry, and I'm an event planner, designer, and floral stylist who will forever be in love with flowers, pink, and bows.