BIG news today… WELCOME TO THE NEW EVERY LAST DETAIL!!!!!
Depending on how you arrived to the site, you may or may not have recognized a thing or two being a little different here on ELD today! Well friends, you're not imaging things- these little things are all part of the NEW Every Last Detail… or as I've been calling it these past few months, ELD Version 2.0!
ELD Version 2.0 is something that I have been planning for and dreaming about for WAY over a year- and the site itself has been in the works for a very large portion of this year! I like to joke that I had a baby- a new website "baby" that is! ;) This new version of ELD encompasses my goal of helping brides all over the world- positioning Every Last Detail as more of a wedding planning resource, not just a wedding blog. Now don't you worry, there will of course still be blog posts every day- nothing is changing in that department! But there are actually several features here on ELD other than just the blog posts, and I wanted you all to be able to utilize those other features for planning your wedding too!
So what has changed? Well let's see…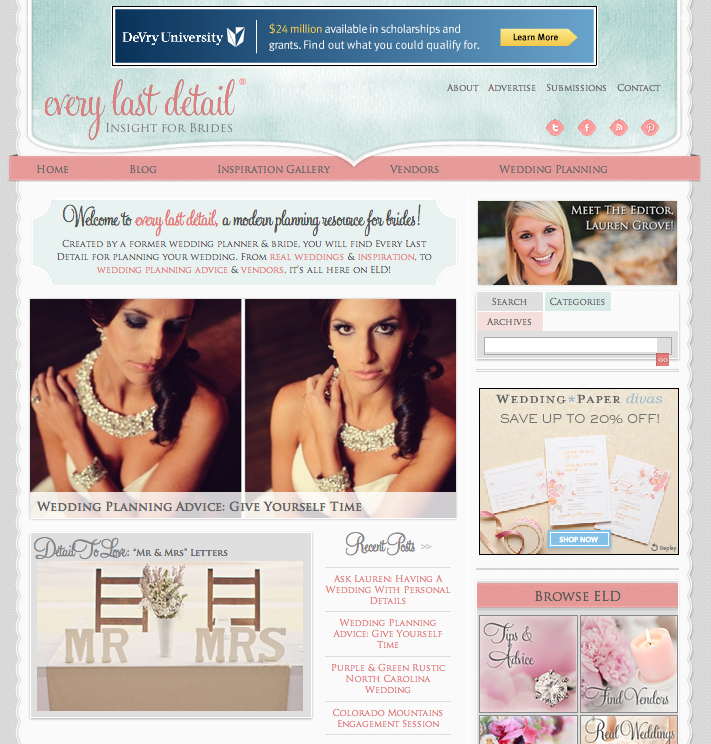 – URL: You may have noticed that the URL is no longer "everylastdetailblog.com"… that's because ELD now has it's home at theeverylastdetail.com! (And to answer your question, sadly, the owner of everylastdetail.com won't sell the domain.)
– Homepage: ELD now has a homepage! If you came directly to this blog post, click over to the main page of ELD to take a look! This homepage is something that I wanted so that you can *decide* where you want to go when you first arrive to ELD. My Favorite Posts, the Inspiration Galleries, Tips & Advice posts, Every Last Vendor, and of course the blog- all that and more is right in front of you when you arrive to the ELD homepage!
– Sidebar Goodies: Oh, yes, my new photo is up there and throughout the blog pages- did you know that I got a haircut?! (Big thanks to Jason Mize for the photo!) And below that is a pretty little Search bar, where you can just type in what you're looking for, as well as search posts by category and date! There are also some new sidebar boxes- one where you can sign up for the ELD Monthly Email (you totally should too- lots of great deals in it!), and one where you can see the "Tip of the Week"!
– Blog Posts: Not much has changed within the blog posts yet, but I do now have a custom "Pin It" button for all the images, and the "Share" button at the end of posts has also been updated- so be sure to pin and share your favorite posts! The comment section is a little something new too, so now we can have some fabulous discussions on posts! :)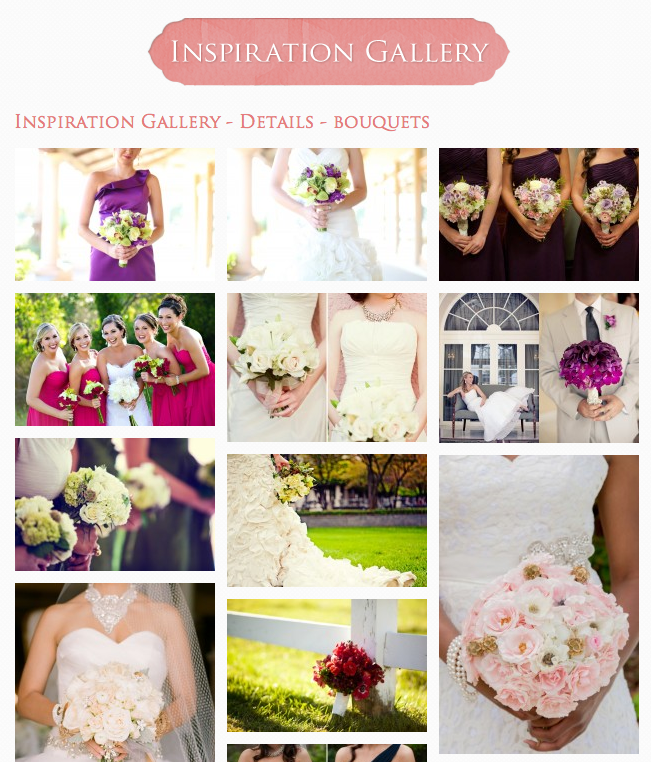 – Inspiration Galleries! The next fun thing that is updated is the Inspiration Galleries! The images in the galleries are all now on one page for you to see all at once, and when you click on a single image, you can Pin It, tweet it, Facebook it, or go see the full blog post! I know I would have LOVED this when I was a bride! ;)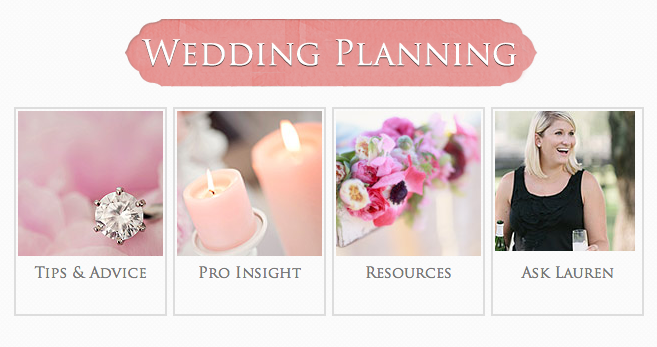 – Wedding Planning Page:  The page that used to be "Wedding 101" is now just the plain old "Wedding Planning" page- because that makes more sense, right? ;) There is a fun new feature to go along with the new "Ask Lauren" series… all you have to do is submit your wedding question, and I will answer it for you! :) Also, I have a new "Resources" page for you all… which I'm still working on, but know this- it will most definitely involve some planning worksheets that I myself used for planning weddings!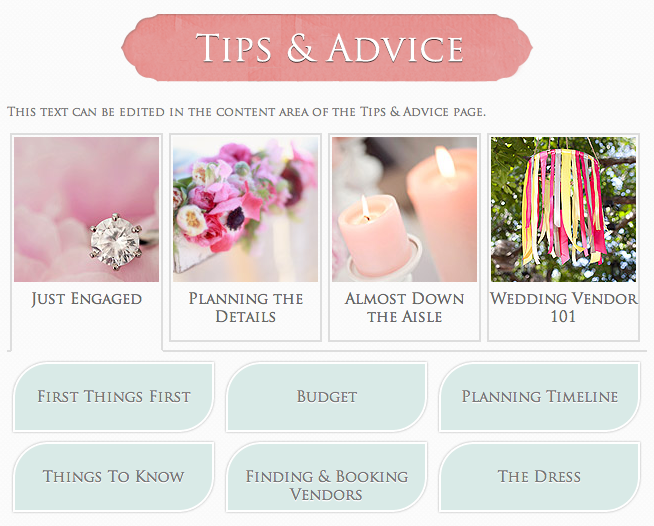 – Tips & Advice Page: This was one of my big reasons for the new version of ELD. In the past 3 years, I have written SO MANY tips & advice posts, but there wasn't too much organization to them. So now, all of the tips and advice posts here on ELD are categorized into more detailed sections based on the different "phases" of planning a wedding. My hope is that this will make it a lot easier to pinpoint and find information that you might be looking for!
Okay, and then that's really it. See, not TOO much has changed… just lots of fun updates for you all!! Oh and one more thing… you might notice that little ® symbol up top there next to my logo. Well it just so happens that last week I received the official Registered Trademark for Every Last Detail! :) And did I mention that this Friday is ELD's 3 year birthday?! Yes, you definitely want to come on back, because this week is going to be a whole *week* of celebrating! (Hint hint: giveaways!)
I hope you all love Version 2.0 of ELD as much as I do! Now go on, click around, get inspired, and have fun!! :)
The following two tabs change content below.
Lauren Grove is the editor and owner of Every Last Detail. A clueless bride-turned-wedding planner, Lauren uses her experiences and knowledge to educate and inspire brides all over the world.