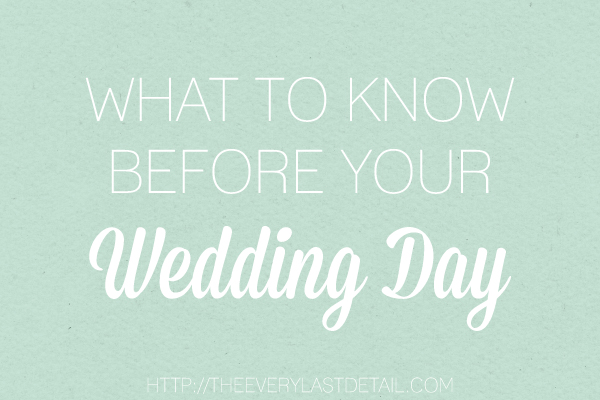 As another "wedding season" begins, I can't help but think of all the brides who are feverishly making last minute preparations… and quite possibly stressing out a little bit. I asked a few of my vendor friends what advice they would give a bride before her wedding day, and I wanted to share what they said! Some are totally serious, and some may give you a little comic relief…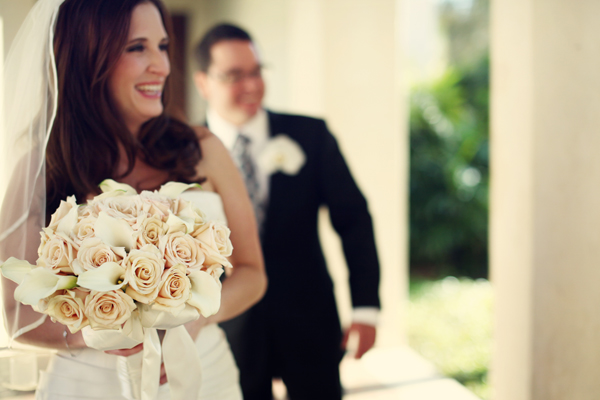 Photo by Roohi Photography
"At the end of the day you are marrying the love of your life. Let go of the small things and be present. Celebrate and enjoy your day." Brynn Davello, Davello Photography
"Be sure to eat throughout the day and stay hydrated!" Heather Canada, First Coast Weddings & Events
"It's okay if the day's running a few minutes behind schedule. Life goes on – there will still be a Mr. & Mrs. at the end of the day. Don't stress!" Mikkel Paige, Mikkel Paige Photography
"Don't sweat the small stuff. Have faith in the professionals you hired and enjoy your day!" Tanya Hendricks, Southern Charm Events
"At the reception take a few moments with your husband to just step back and soak it all in. Walk off the dance floor or away from your dinner table and watch the most important people in your life celebrating you. Just for a minute. It goes by so quickly that you'll be glad you took that minute to just observe." Erica Stawick, Sweet November Events
"Shave your armpits the morning of! And bring deodorant! Also, don't be afraid to grab some liquid courage. Day drinking is perfectly acceptable the day of your wedding." Stephanie Haller, Ahava Studios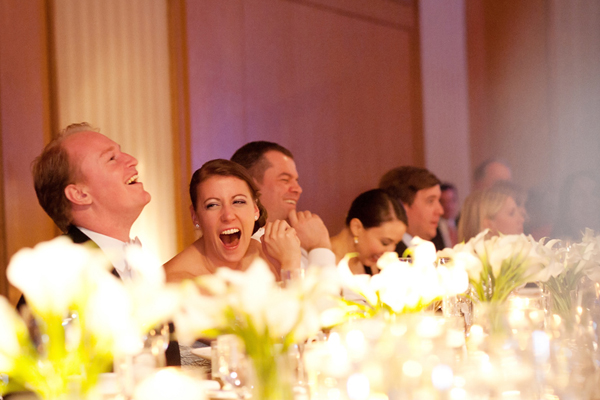 Photo by Cyn Kain Photography
"Hire a wedding planner! They are worth the investment to help you keep your sanity and can make sure your day runs smoothly.Invest in great photography. After the day is gone, the photos and memories are all you have left." Dana Goodson, Dana Goodson Photography
"Once you have your final meetings with vendors, especially your wedding planner, don't stress about all of the details and logistics- that's what all of the professionals are there for. Try to relax and enjoy the pre-wedding time with your fiancé!" Jaclyn Fraser, At Last Weddings & Events
"The wedding day will be amazing and you'll enjoy it, but the marriage is the part that will be the real thrill ride :) And the wedding day is just the beginning of that fantastic ride!" Twila Allen, Twila's Photography
"Don't forget your marriage license!" Layla Mayville, Simply Savannah Events
"Hire a good wedding planner and photographer, trust your vendors, relax and enjoy your day and any fun quirks that may happen. Embrace each moment as it comes :)" Mari Darr-Welch, Mari Darr~Welch 
All of these are awesome things to remember in the days before your wedding! You can also see some of my own advice for before the wedding day here: Don't Forget! and 5 Things To Know About… The Wedding Day. It always helps to be prepared and just know, right?
Any brides out there who have already gotten married? Do you have anything to add for what brides should know before the wedding day? Or maybe what you WISH you had known?
The following two tabs change content below.
Lauren Grove is the editor and owner of Every Last Detail. A clueless bride-turned-wedding planner, Lauren uses her experiences and knowledge to educate and inspire brides all over the world.