I know I've said it before, but I really mean it now: the wedding I have for you today from Life Writing Photography is definitely my favorite wedding that I've posted here for you so far. I mean, I can't resist a bride who wears cowboy boots! I'm completely in love with this Texas affair- absolutely, completely in love.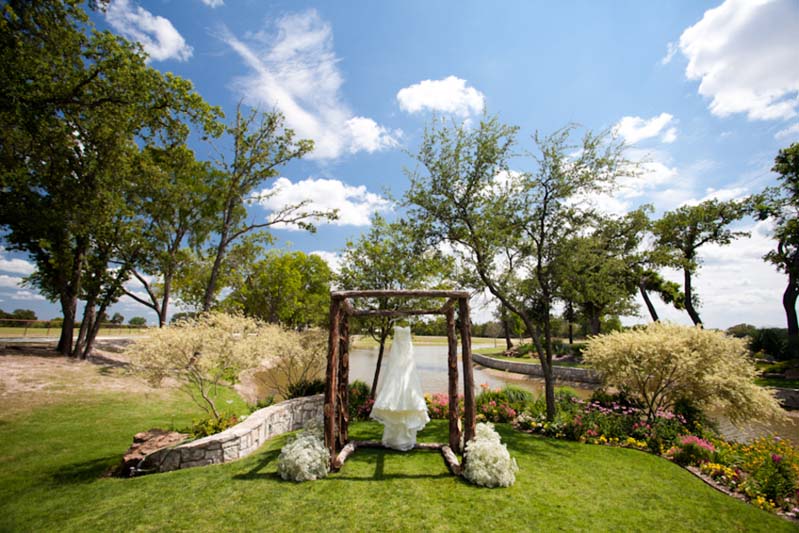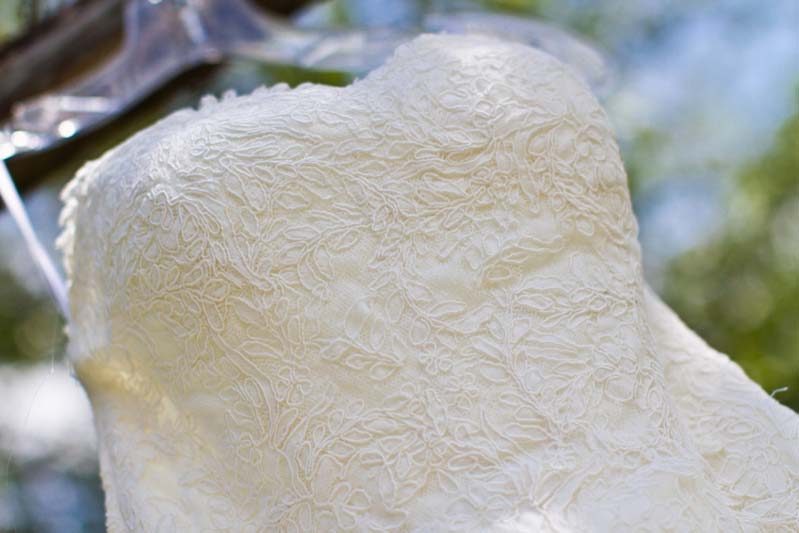 From the bride:
Whether it be riding our bikes around the lake, heading down to the Texas Hill Country, or spending time at Nate's parents' lake house, our relationship developed outdoors. Because we love being outside, we decide to escape the busy Dallas City and began looking for outdoor venues for our wedding. When we stumbled across OW Ranch, we immediately fell in love. My hope was to blend our love of all things "rustic" with an elegant, romantic feel. For example, we combined a more formal, traditional table setting and chairs, with less traditional and somewhat eclectic centerpieces that included a variety of flowers, lanterns, tree stumps, and lots of candles. To add a personal touch, we placed small chalkboards on each table instead of numbers, and each name represented something special to us. In addition, we had a small stand where we asked that people underline a special verse or passage in our new family Bible so that we could look back through the years and be reminded of all the love and support we felt throughout the entire weekend. The outside dance floor was my favorite aspect of the entire night. We had a ten-piece band whose stage overlooked the dance floor that was carved into the side of the hill and bordered a small creek. The twinkle lights that were hung above the dance floor gave such a romantic feel to the night and perfectly captured just how magical the whole evening was for us. One of our favorite moments occurred at the end of the night when the band finished playing what we thought was the last song (which happened to be an intense version of "Don't Stop Believing"). The lead singer asked that all of our guests head to the entrance of the ranch in order to line up with sparklers. The band then played "At Last" for just the two of us. It was so special to have one more dance with only Nate: to stand there alone on the dance floor and realize that we were finally starting out on this exciting new journey together.
What (or who) helped you most in your planning process and/or on your wedding day?
Both my mom and my mother-in-law were incredible. It was so special to walk through each step of the process with my mom, and while she always deferred to my vision for the day, I wanted (and needed!) her help throughout the entire planning process. My mother-in-law was amazing, as well, and I loved that the wedding weekend as a whole became a collaboration of our two families. 
What was the most important thing to you when deciding who to work with for your wedding?
Nate and I only had a three-month engagement (which, by the way, was the greatest decision EVER!), so finding vendors who could adapt to our timetable was extremely important. In addition, it was very important to me that they really grasped the vision I had for our wedding. I really wanted the atmosphere to reflect Nate and me, and that often meant scaling back some of the more traditional, formal aspects. Feeling like they not only bought into that vision, but were happy to be creative and somewhat eclectic, was really important to me. 
What was your inspiration for your wedding details and/or design?
Rustic elegant was the phrase that kept coming out of my mouth as we planned our wedding. Nate and I live in the middle of Dallas, but our hearts belong out in the Texas hill country. So it was in that vein that we tried to add touches of elegance to the natural beauty of the ranch. We wanted the sacredness of the day to be reflected in some of our more formal choices, but we also loved adding the whimsical, eclectic elements that made people feel at home. Adding personal touches was also really important to us. We wanted people to leave our wedding and say, "That was SO Anne and Nate."
What was your favorite thing about your wedding?
My favorite thing about our wedding was the fact that all of the thought and details and planning that went into the day were filled with so much love and simply pointed to the fact that Nate and I made a lifetime commitment before God and our closest family and friends. From the family Bible in which we asked people to underline their favorite passage, to the chalkboards that had special aspects of our relationship as table markers, to the dance floor under the twinkling lights and our last dance for just the two of us, it all was designed to point back to our love for each other and for all those who had come to support us. It was far more special than I could have ever hoped or dreamed it would be.
What is your best piece of advice for other brides?
I found it so helpful to rank my priorities for the wedding from highest to lowest…and then recognize that even if the worst case scenario occurred and the bottom half of ideas didn't get done, the most important aspects of our wedding day would be present. And lastly, as cliche as it sounds, for all the time and effort you pour into planning your wedding day, spend even more energy on establishing the foundation for your marriage. As wonderful as the wedding day is, it's fleeting…and being married is SO much better! 
See what I mean? I just love that they made their wedding so personal. It feels like every aspect was uniquely special to them, and they obviously didn't make any decisions that weren't a reflection of who they are as a couple. I always love seeing that! Plus, it's just gorgeous, of course! And I think that last picture is just so beautiful and fun, don't you think?!
Vendors who made it all happen…
The following two tabs change content below.
Joelle is the founder, owner, and creative director of Joelle Charming. She blogs, plans weddings, and writes love stories. Joelle is also obsessed with Taylor Swift, loves the color pink, and likes to wear bows in her hair.