Happy Monday friends! It's been a while since my last post here on ELD, but I'm excited to be back. I have a beautiful wedding for all of you today, complete with the most gorgeous bride! I may not be traditional in every way, but I have a serious soft spot for veils, especially the one that this pretty lady is wearing. There's just something so romantic and sweet about it all, don't you think?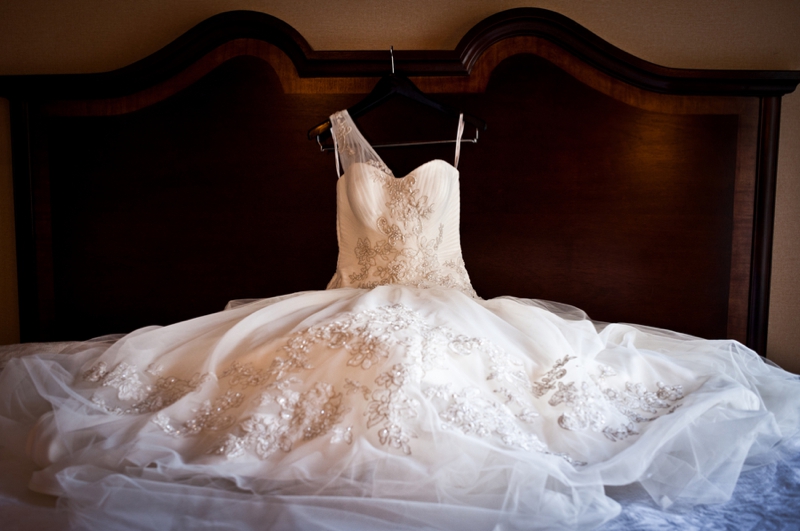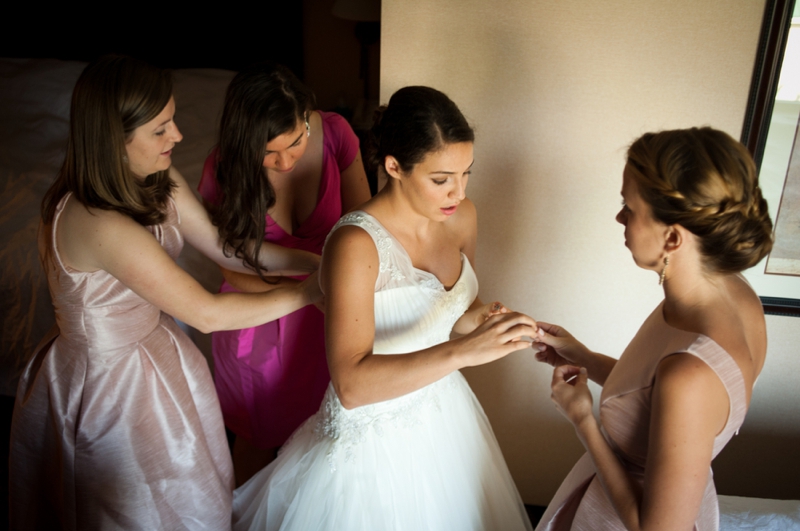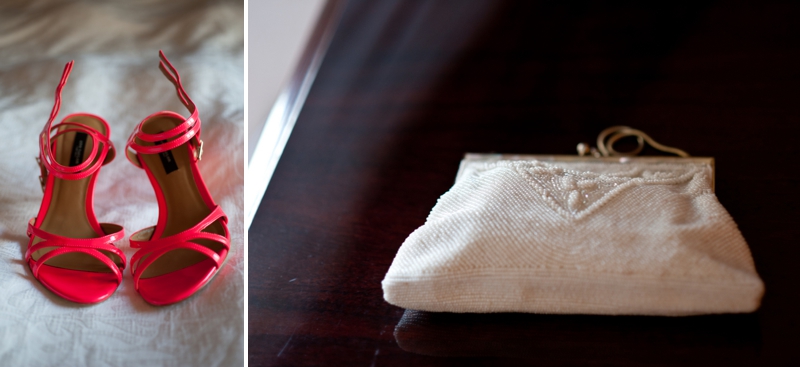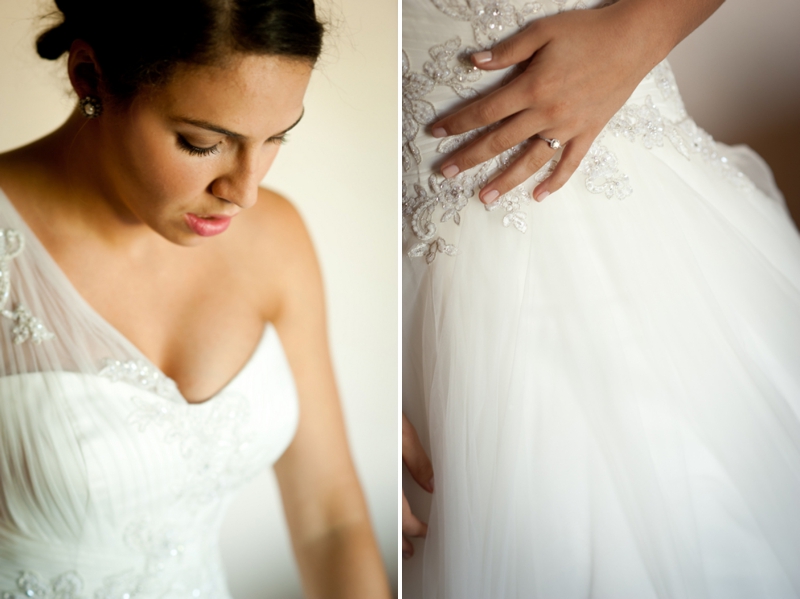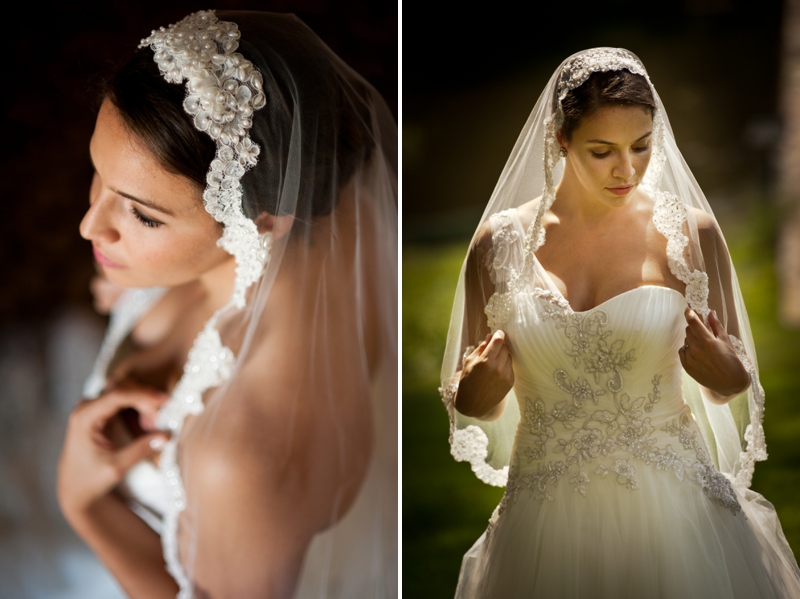 What (or who) helped you most in your planning process and/or on your wedding day?
Greg, my husband, was amazing. He let me do all of the fun and creative things and he did all the grunt work. We came up with the vision for the day together, and he wanted to make sure I wasn't overwhelmed, so he made all of the price comparison phone calls, got all the paperwork together, etc.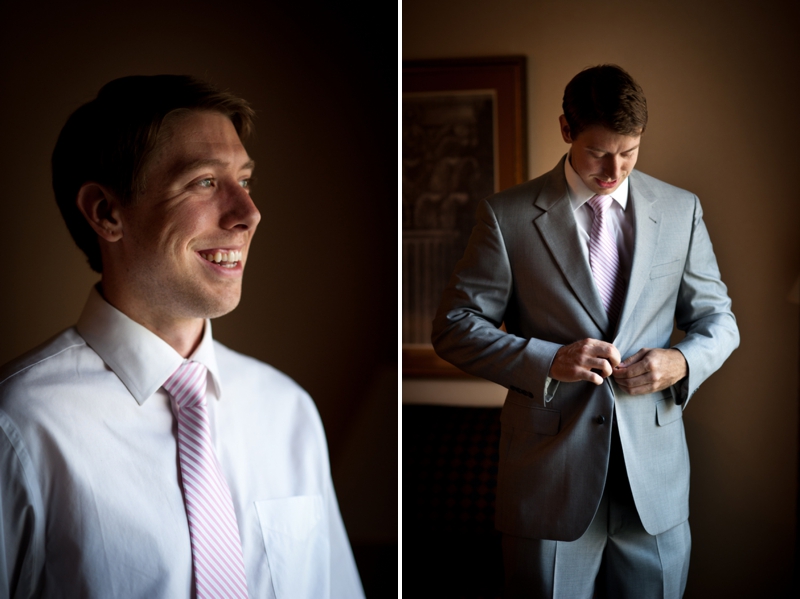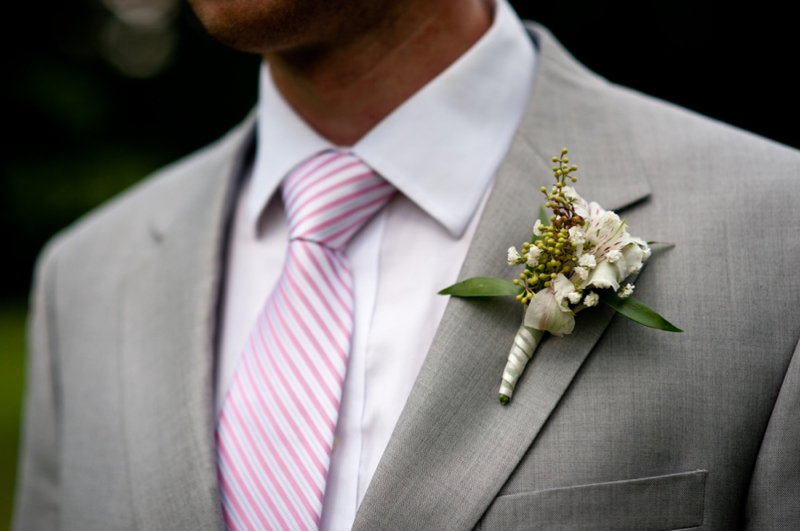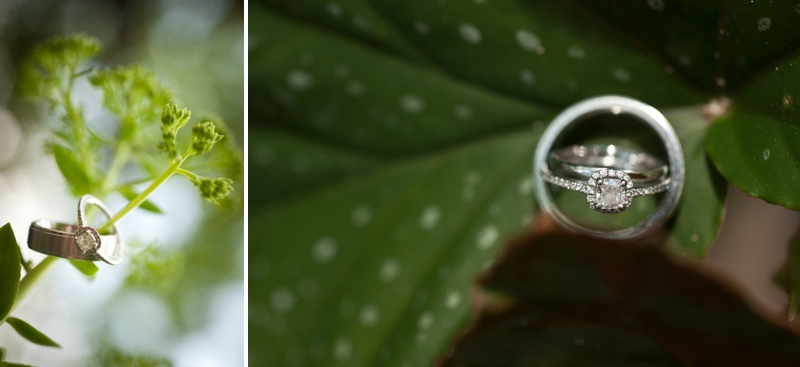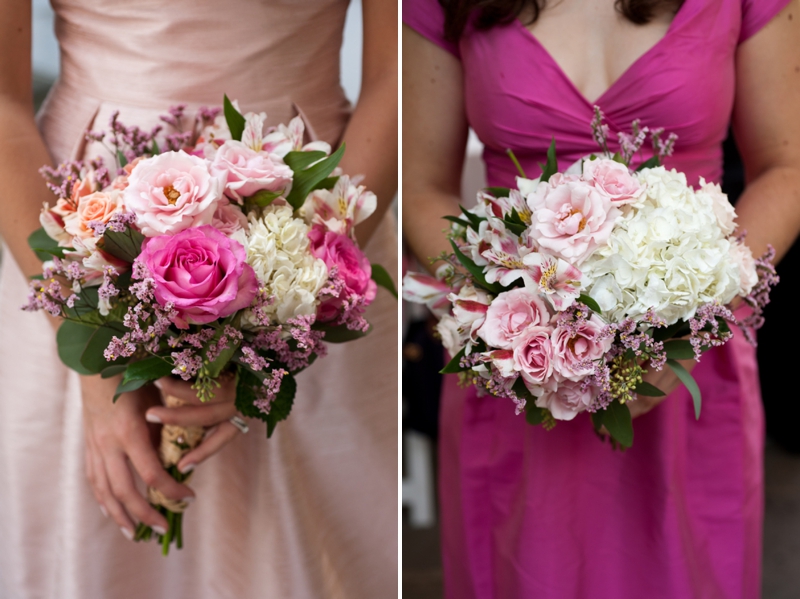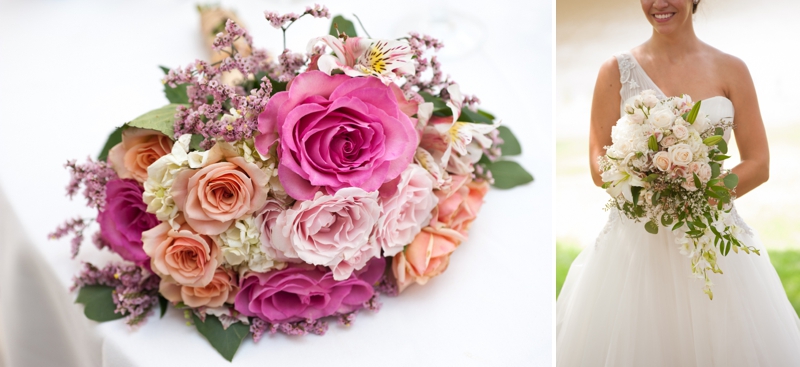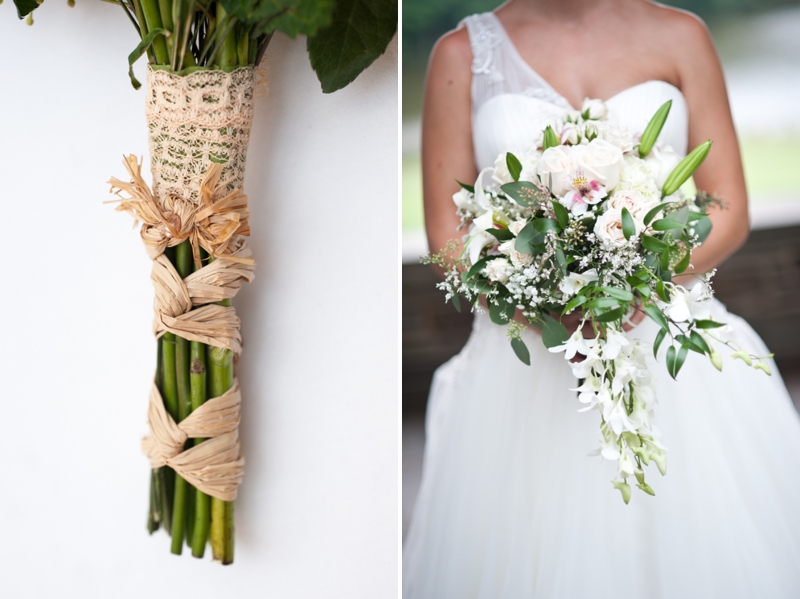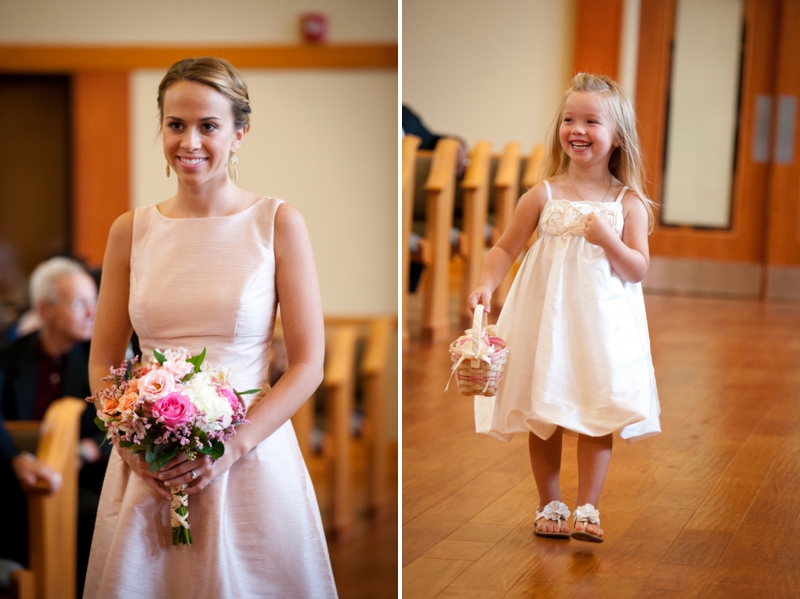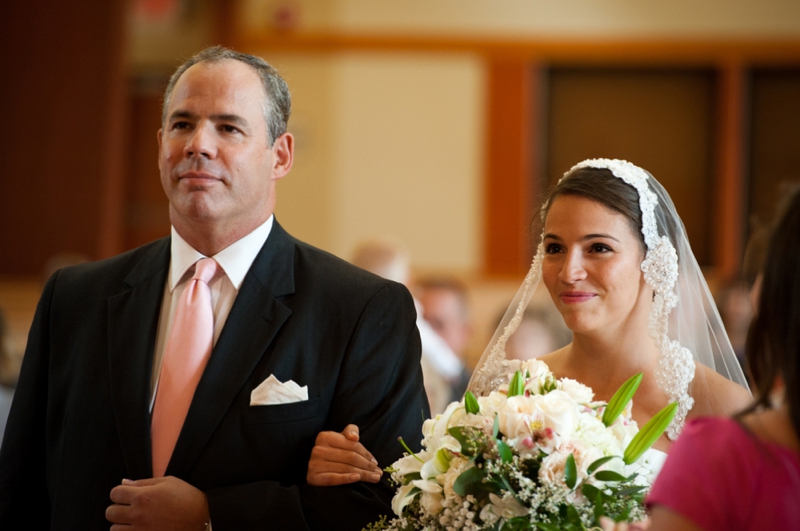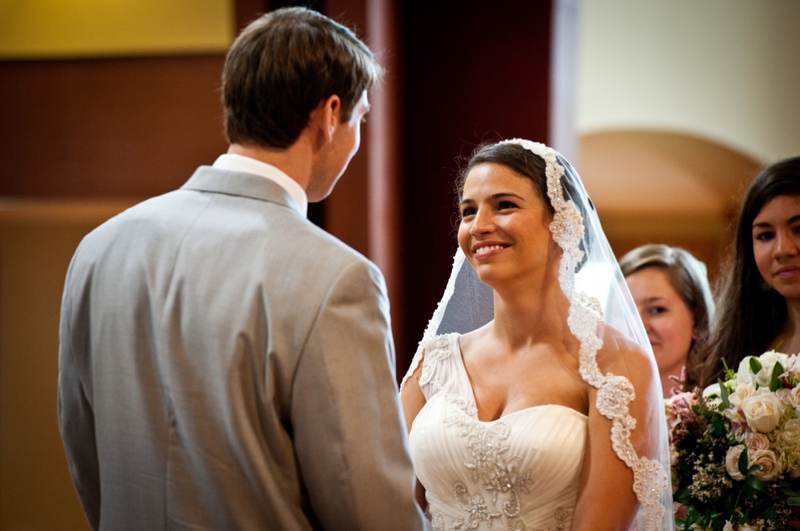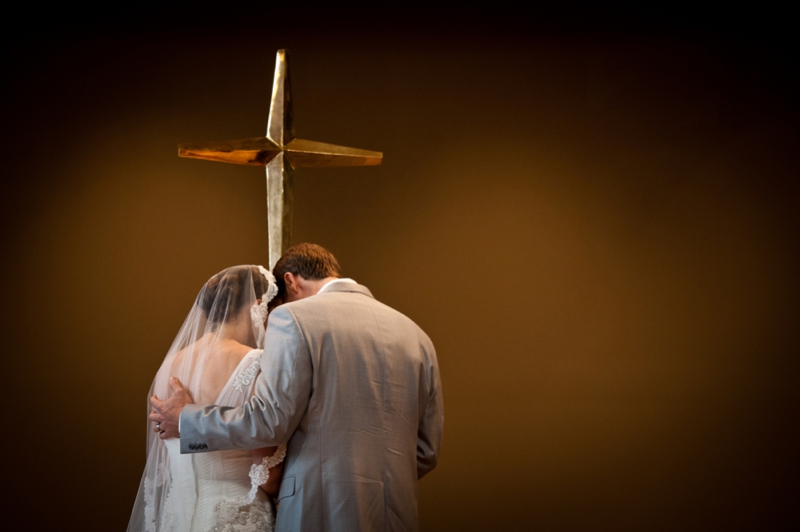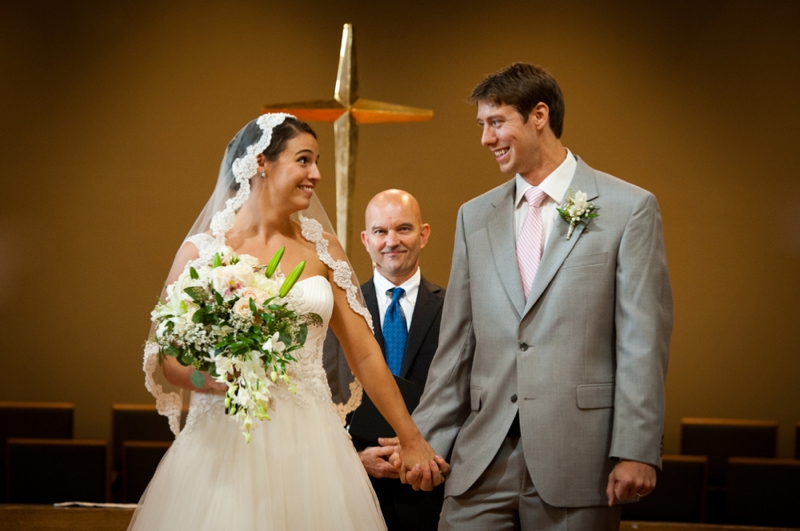 What was the most important thing to you when deciding who to work with for your wedding?
We wanted to stick to our budget! We enlisted friends all over the place to help us and did a ton of the details ourselves.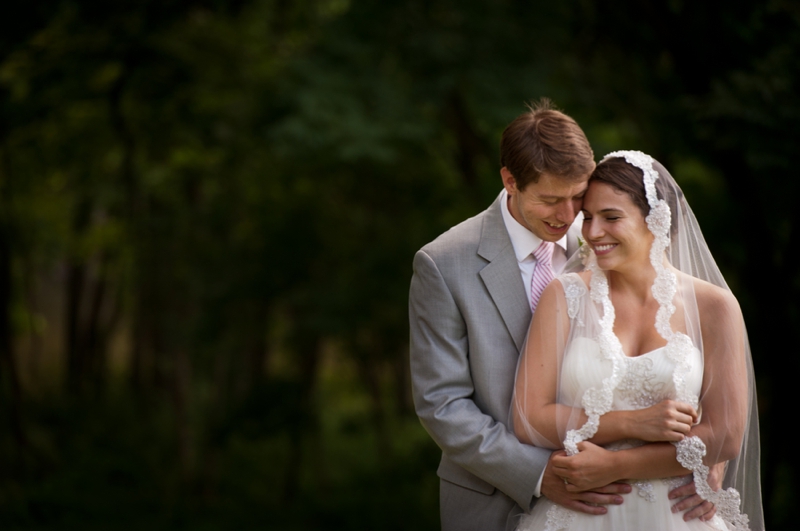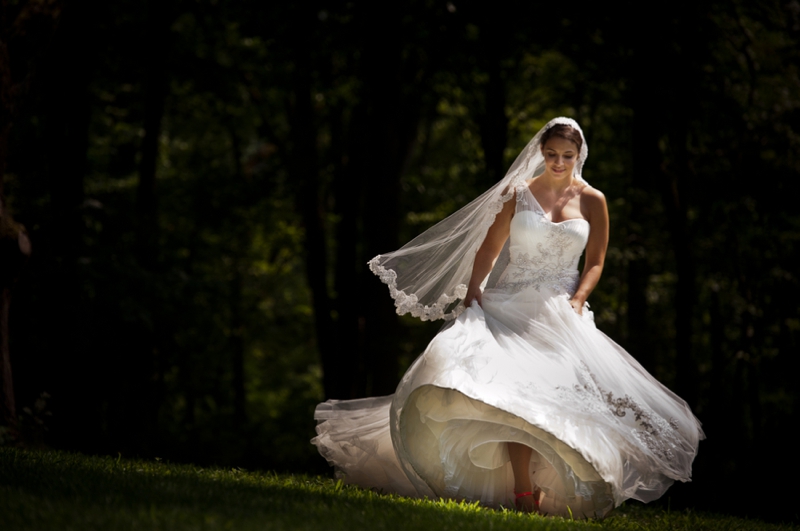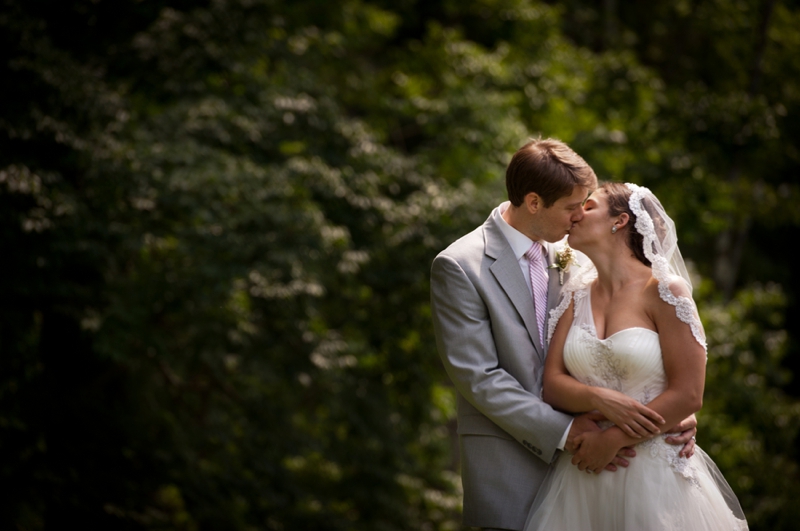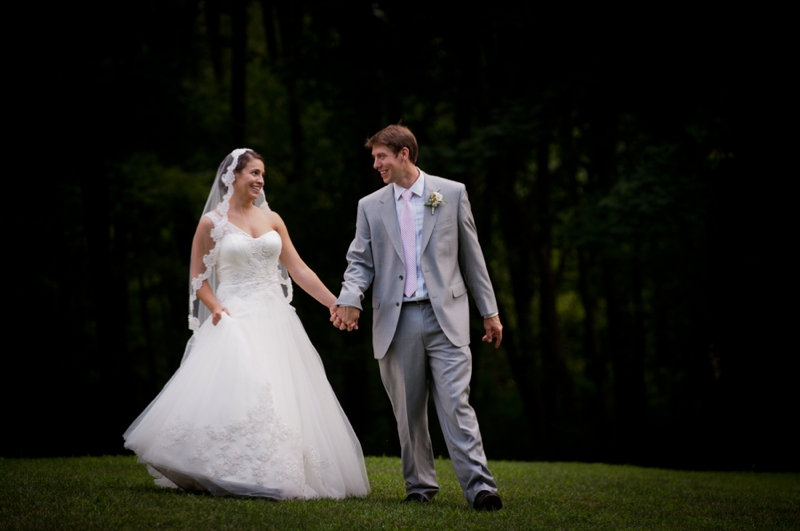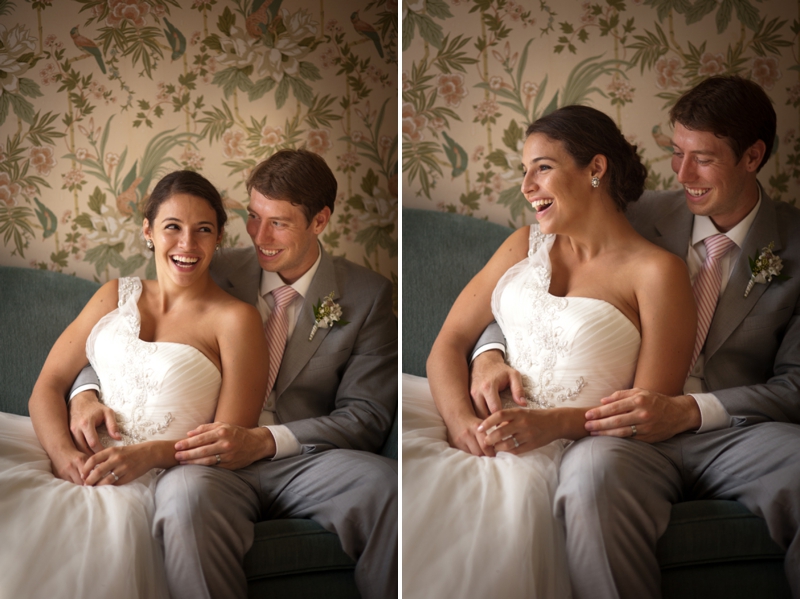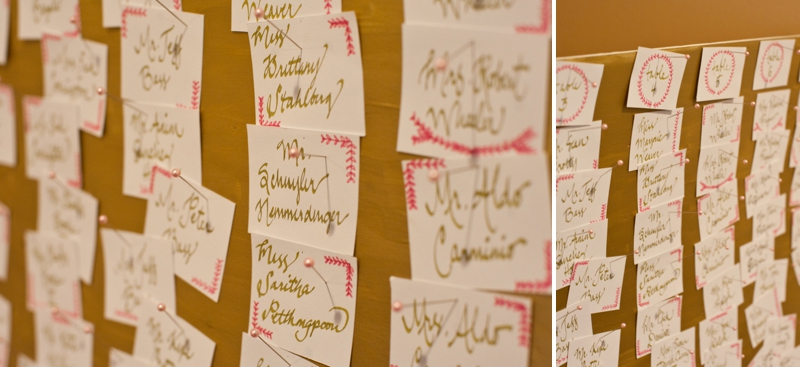 What was your inspiration for your wedding details and/or design?
We had a morning wedding and a brunch reception, which we loved! Since we were doing it earlier in the day, we didn't want the event to feel stuffy or overly formal. We wanted it all to be beautiful and classic, but just in a lighter, airy way. The peach and pink color scheme nailed down the details we used.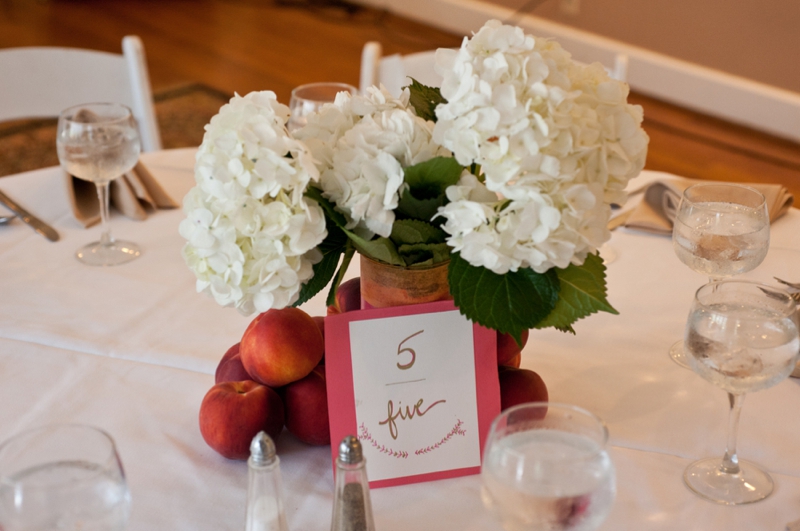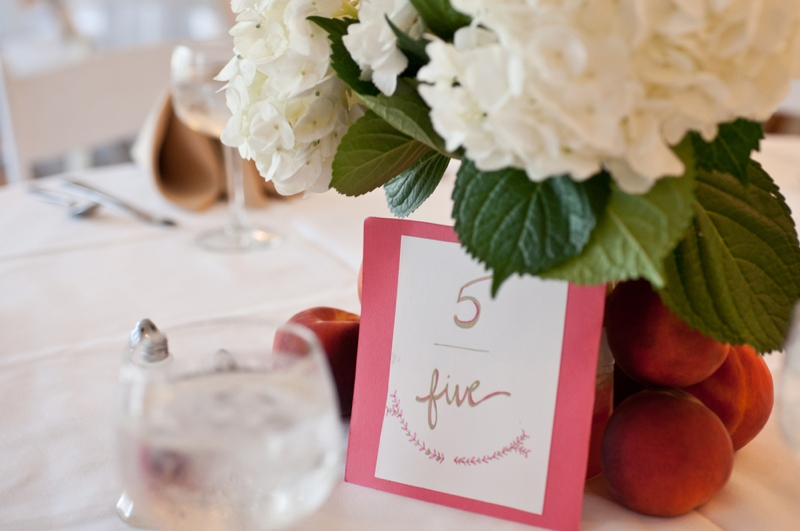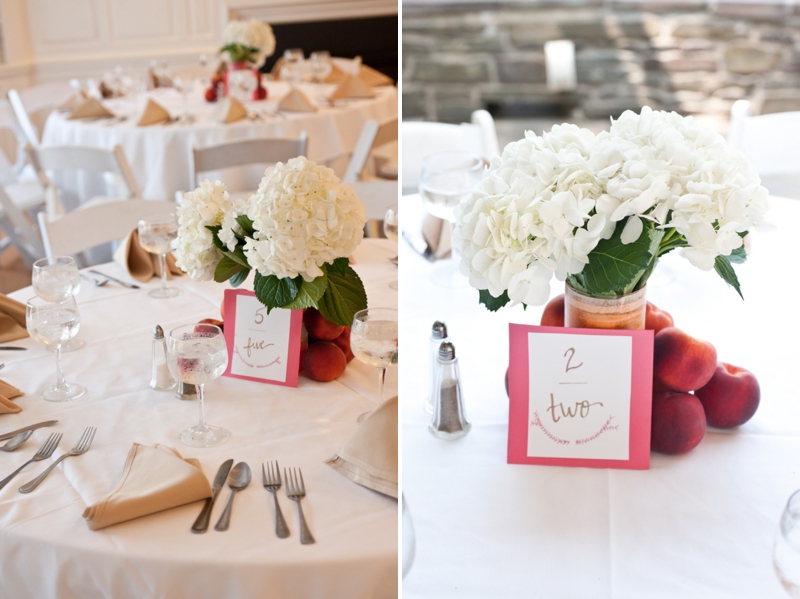 What was your favorite thing about your wedding?
That we got married! Aside from the obvious, I loved that we got married in the church that my late mother attended while in college. The church is aesthetically beautiful, but it was even better for us because it tied into my mom's history. We wanted to include something to honor her, and we thought that this was a subtle but meaningful way to do it.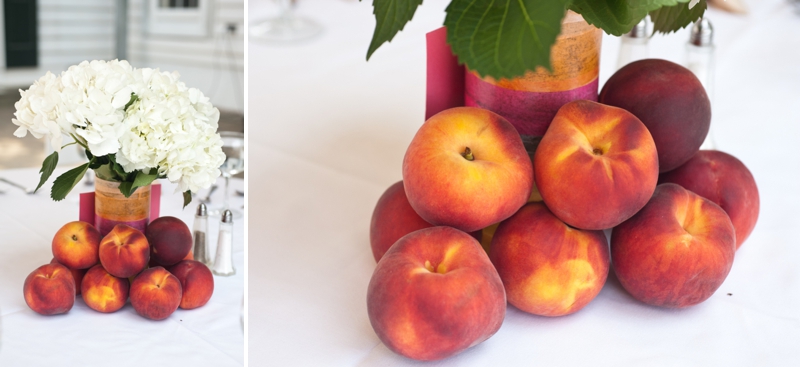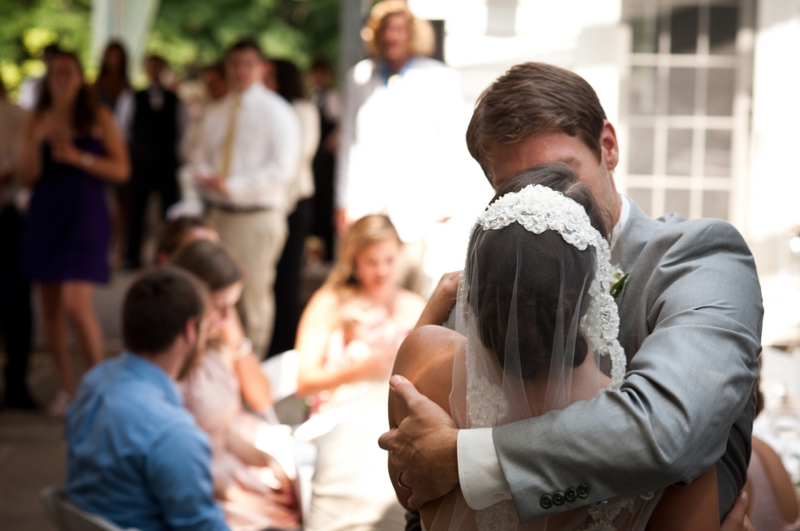 What is your best piece of advice for other brides?
I think it's twofold. In the planning process, you have to realize that this is not the last party you will ever throw. Don't put so much pressure on yourself! The color scheme does not have to perfectly reflect exactly who you are as a couple and always will be. That's a lot of expectations for one party. Second, during the actual day, be mentally and emotionally present during the ceremony. The party is fun, and it's so great to be with all your friends and family celebrating, but the main event of the day is the ceremony. Those promises are so important, and Greg and I are both so glad we really feel like we we're 100% there when we said them. 
I always love when brides and grooms  know the true importance of a wedding, and I can really see that here. From every handmade detail, to the love on their faces, everything about this is sweet and true. Oh, and I love the peaches on the tables! This is definitely a great way to start 2013, I just have to say!
Vendors who made it all happen…
The following two tabs change content below.
Joelle is the founder, owner, and creative director of Joelle Charming. She blogs, plans weddings, and writes love stories. Joelle is also obsessed with Taylor Swift, loves the color pink, and likes to wear bows in her hair.