Hi y'all! Today I want to address something that is very important but is often met with confusion from brides: how to know if you need to hire a wedding coordinator in addition to the coordinator your venue provides.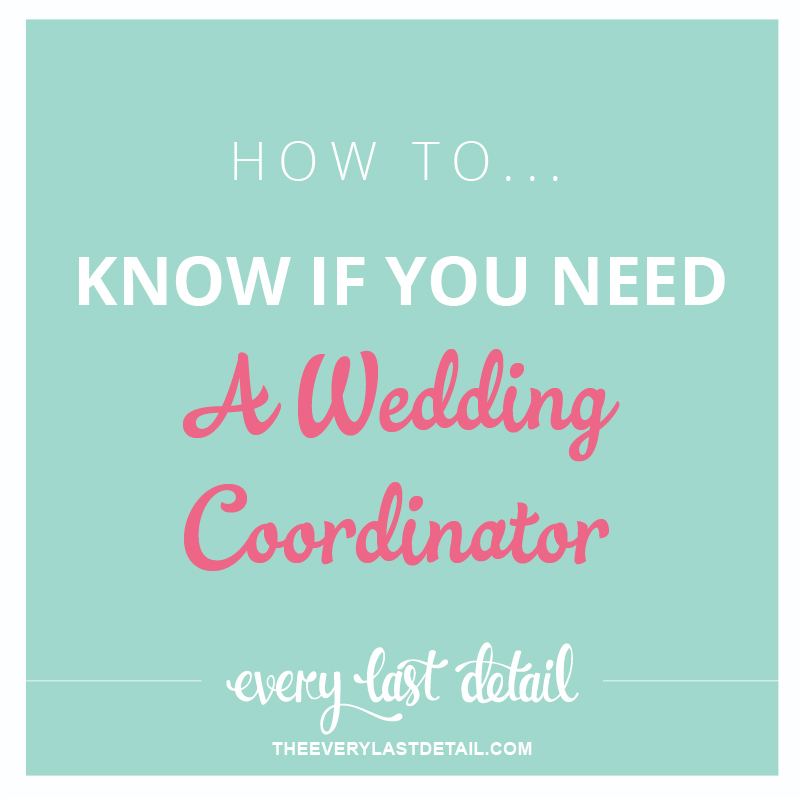 First, let me say that I have worked with some great venue coordinators, and I am certainly not devaluing their work or what they can add to your wedding day. I personally LOVE working with great site coordinators to combine our efforts in order to make the best day possible for the couple. However, a venue coordinator and a wedding coordinator's jobs, although they sound similar, are actually quite different.
It's pretty typical for venues to have a coordinator on site, and this is commonly marketed as a perk to brides when they sign on with a venue. Unfortunately, this sometimes leaves brides thinking that they will be 100% taken care of by the venue coordinator throughout their planning process and on their wedding day. These brides typically don't see the need to hire a wedding coordinator/planner of their own because they assume they are getting one packaged in with their venue.
Sadly, this is rarely the case, so today I'm going to break down some of the differences for you and give you a few ways to know if you need a wedding coordinator in addition to your venue coordinator.
1. You want someone to advocate for you, rather than your venue. 
Venue coordinators are exactly that- coordinators for the venue. Their primary obligation is not to you, the bride, but to the venue that they work for. As a wedding planner, my obligation is to my bride. I am 150% here to advocate for my bride and groom and their best interests. This means that I work extra hard to make what they want come to life. Often it means getting creative and working outside of the box and around obstacles, but my end goal is to find a solution to make them happy. If a problem comes up, it's my job to have a plan B, C, and D. I do a lot of handling things in the background, shielding them from unnecessary stress and worry. My job is to make their vision come to life and to ensure their happiness, no matter what.
2. You desire someone to be with you for most of the wedding planning process.
Wedding planners are often hired for more than just "day of" responsibilities. This is one huge thing that separates a wedding coordinator from a site coordinator. Your venue coordinator won't come to dress fittings, florist appointments, create welcome bags, or scour the ends of the earth for that perfect, unique detail that you dreamed up. If you are looking for someone to work along with you in making your wedding day come to life (and everything that entails), you will want to consider having more than just your venue coordinator because that is simply not their job.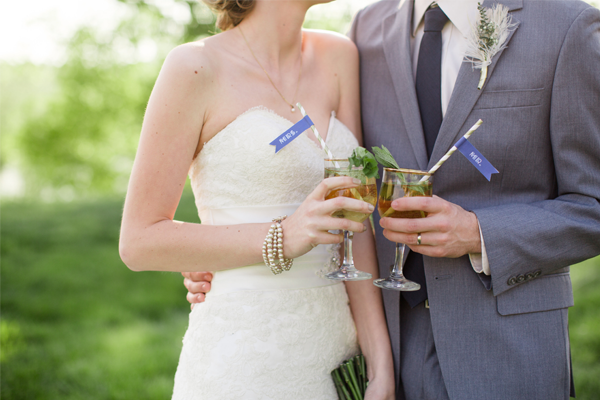 Image via Michelle Amarillo Event Planning
3. You want someone to be there to handle things on your wedding day.
In addition to providing more support leading up to your wedding day, wedding coordinators handle more than site logistics on your wedding day. A lot more goes into a wedding day than setting up and knowing when to transition to and from cocktail hour. Plans go awry and things go wrong. Wedding coordinators are there to anticipate and jump into action at less than a moment's notice. Often times there are venue related things that site coordinators handle on your wedding day (i.e. catering, etc.) and they are not meant to stay by your side. This can leave you stuck when your heel breaks or you are one boutonnière short. Wedding coordinators are there to handle all of these little details and wrinkles that come up during the day – and chances are this is not the first time we have encountered whatever the hiccup is.
4. You want to choose who you work with based on their style, personality, and fit rather than on the location of where you want to be married.
Lastly, when choosing your coordinator, ask yourself if you are looking for the perfect fit for you and your wedding or is simply having someone with experience at your venue enough to make you feel comfortable? When you choose your wedding coordinator, you choose them. You look at their website, their work, and their reviews. You meet them, talk to them, and ask them questions and then ultimately, you decide if this is the coordinator for you. When you work with a venue coordinator, you work with whoever is employed by your venue. I personally have worked with some stellar site coordinators but I have unfortunately worked with some not so great ones too. You may end up finding the perfect venue to make all of your wedding dreams come true, but what if you don't end up meshing well with the coordinator they have on staff? Having a wedding coordinator that you hand pick and who you trust can be invaluable to your wedding!
So with all that said, and as I stated previously, there is nothing wrong with utilizing your site coordinator. They are experts at your venue and can be a great asset to your wedding day. However, look at what it is you want out of your coordinator. If it is any of the four things above, I would strongly suggest hiring your own wedding coordinator in addition to your site coordinator. The two working together will really make a great team for you and your wedding!

The following two tabs change content below.
Kelly Hancock is the owner of Kelly Hancock Event Planning. As an organization and detail junkie turned bride turned event planner, she has a passion for love stories and adores taking care of the "little things" so brides can savor every moment of their engagement and wedding day. Originally from New Orleans, you can currently find Kelly in St. Petersburg, FL with her husband of four years, running Kelly Hancock Event Planning.