Deciding whether or not to hire a planner is a big decision, and here at ELD, it's our goal to provide you with information that will help you make those hard wedding planning decisions. In my experience, I have noticed there are a few things that couples usually don't know about working with a planner. Today, I hope to debunk some myths for you and share some inside truths about working with a wedding planner…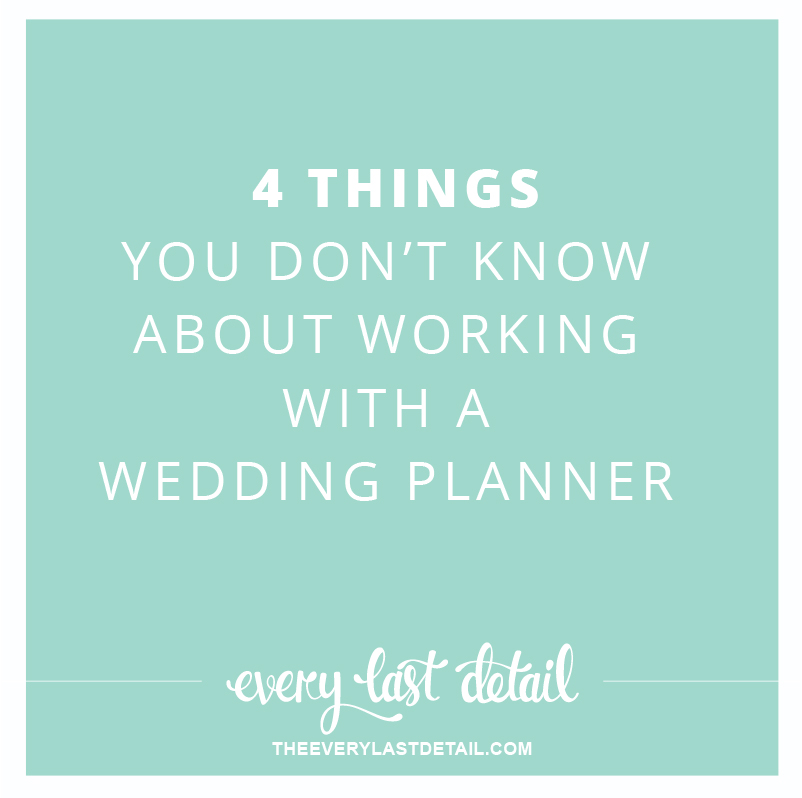 1. A wedding planner wants to help you stick to your budget
A lot of brides think that only those with the largest budgets can or should have a planner because we only make "extravagant" suggestions and work with the highest level vendors. One thing you may not know is that one of the best things about having a planner is that he or she actually help you with your budget! One of the very first conversations I have with brides is regarding creating their budget, and then budget management is something that we continuously refer to throughout the planning process. And because a planner wants you to stick to your budget, he or she is only going to recommend quality vendors that will fit your budget needs, and will give you advice on where or how you can actually save money.
2. A wedding planner wants to help you plan your wedding and make your vision come to life
Another misconception brides have about working with a wedding planner is that they will come in and take over. A planner's job is not to monopolize your planning or to force their own ideas on you. In reality, a planner wants to help you plan your wedding day exactly as you have envisioned it. She (or he) will take your personality and ideas and help execute your dream day. Having a planner is a huge step towards making your wedding dreams come to life.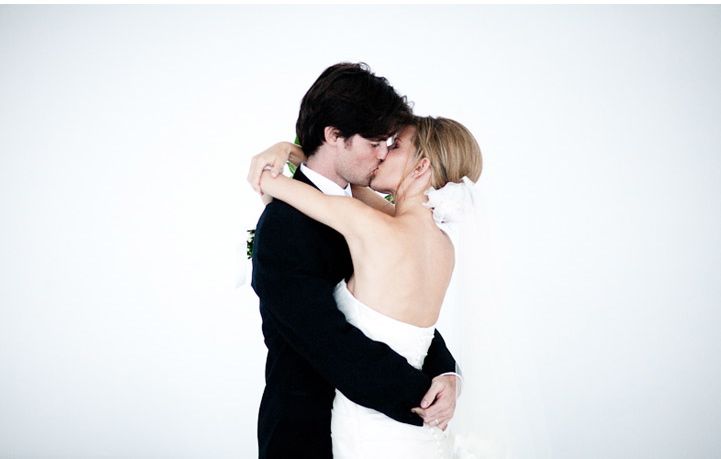 Image via V List wedding planner Michelle Elaine Weddings
3. Wedding planners have inside knowledge
Another great thing that you may not know (or think about) when hiring a wedding planner is that by doing so, you get someone with inside knowledge. Inside knowledge on planning weddings and all that comes along with it: venues, contracts, vendors, how to save money, how to handle issues that arise, guest lists, seating charts, how to navigate family drama, etc. Most brides have never planned a wedding before and while wedding planning should be fun and sparkly and exciting, there is also another side of it that is full of contracts, budgets, decisions, and a lot of coordination and logistics. Having someone who has navigated the planning process before can be invaluable to you (and your sanity) in the planning process.
4. Other vendors will love you for hiring a planner!
Finally, the last thing that you may not know about having a wedding planner is that other vendors will love you for it! Not only does having a planner make your wedding experience better but I often hear from vendors that having a planner makes their experience so much better. Some vendors even offer discounts to couples who have a planner. Wedding planners are skilled in pairing couples with vendors and creating great matches. They are there to answer questions for both sides along the way. She or he will handle timelines and provide a well thought out day for all vendors involved. A planner is there to oversee everything and will even act as extra hands if needed. Having a wedding planner allows your vendors to come in and focus on their piece of your wedding day without having to worry about anything else, which allows them to do their best work. Photographers shouldn't need to be make boutonnières or find your second cousin for family portraits. Florists shouldn't have to worry why the tables they need to dress aren't set up yet. Having a planner can make everything smooth for all parties creating a stress free planning experience and magical, seamless wedding day.
So there you have it- four things that you may not have known about working with a wedding planner! I hope this provided some insight for those of you wondering if hiring a planner is right for you! If you have any questions, please feel free to ask in the comments below- we'd love to help you make your decision! :)

The following two tabs change content below.
Kelly Hancock is the owner of Kelly Hancock Event Planning. As an organization and detail junkie turned bride turned event planner, she has a passion for love stories and adores taking care of the "little things" so brides can savor every moment of their engagement and wedding day. Originally from New Orleans, you can currently find Kelly in St. Petersburg, FL with her husband of four years, running Kelly Hancock Event Planning.