There are some colors that I just can't get enough of in weddings, and this pink and peach wedding from Amanda Megan Miller Photography basically epitomizes that. I absolutely adore the bride's sweet, romantic beauty, and there's an elegant understatement to this wedding that I just love.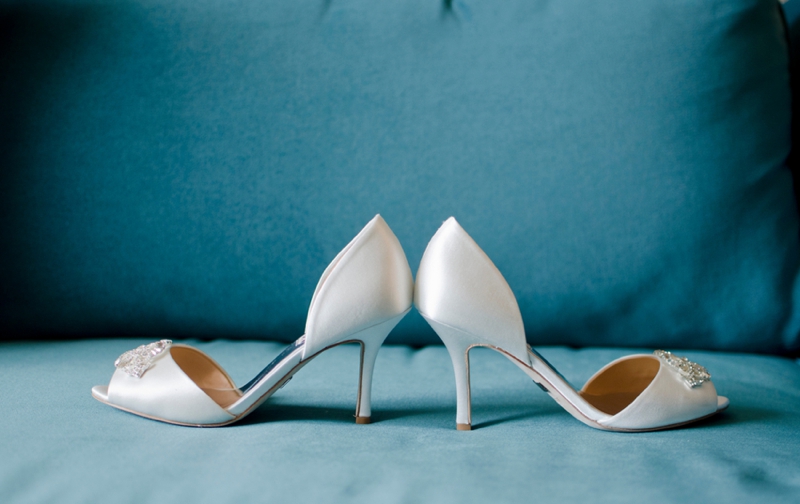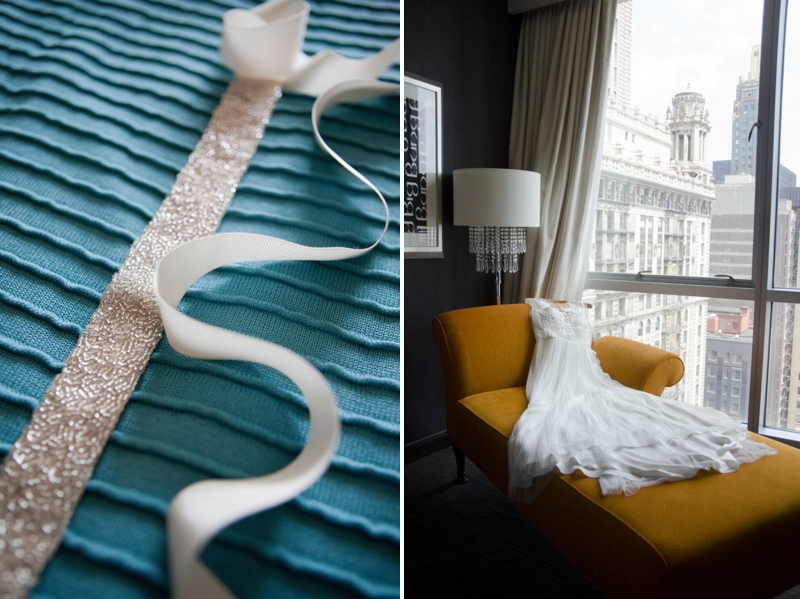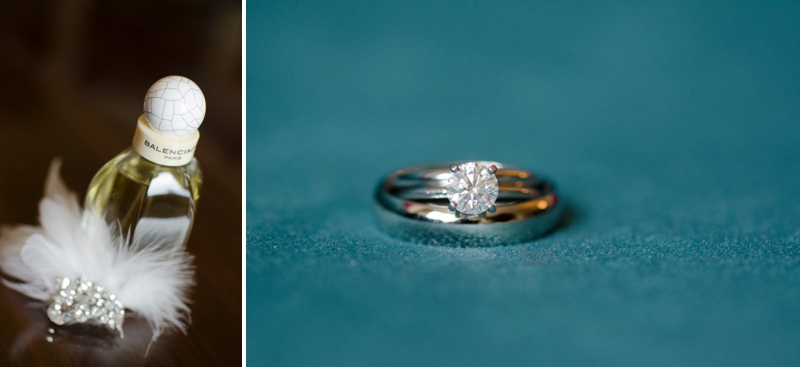 From Amanda Megan Miller Photography:
Shirley and Mason are truly the sweetest couple and even though they now live in California, they came back to Chicago and their old Hyde Park stomping grounds to celebrate their wonderful union. Shirley got ready at TheWit hotel with her mother and sisters, followed by a first look with Mason in their gorgeous lounge. From her BHLDN gown to her amazing bouquet by Forget Me Knodt, Shirly looked amazing. After traipsing about the city for some photos, it was off to Hyde Park to get married. Shirley and Mason spent some time wandering by their old University of Chicago hot spots before heading off to their reception at The Bristol. Shirley and Mason started off their reception by receiting their vows once more for all their guests to hear. After that it was good food, good music, and lots of dancing!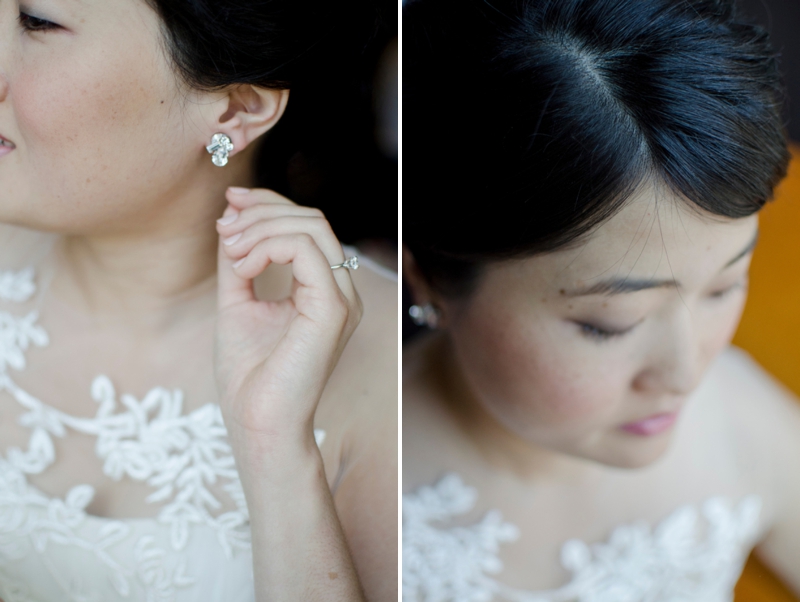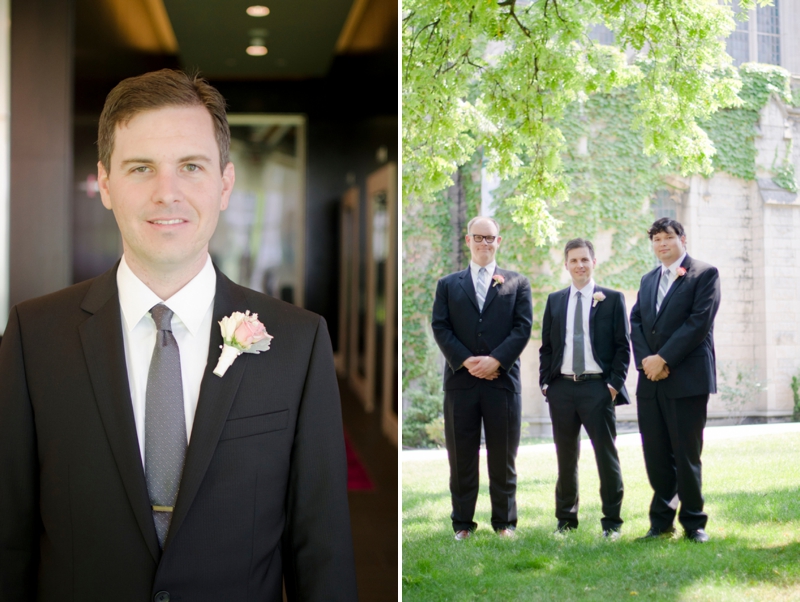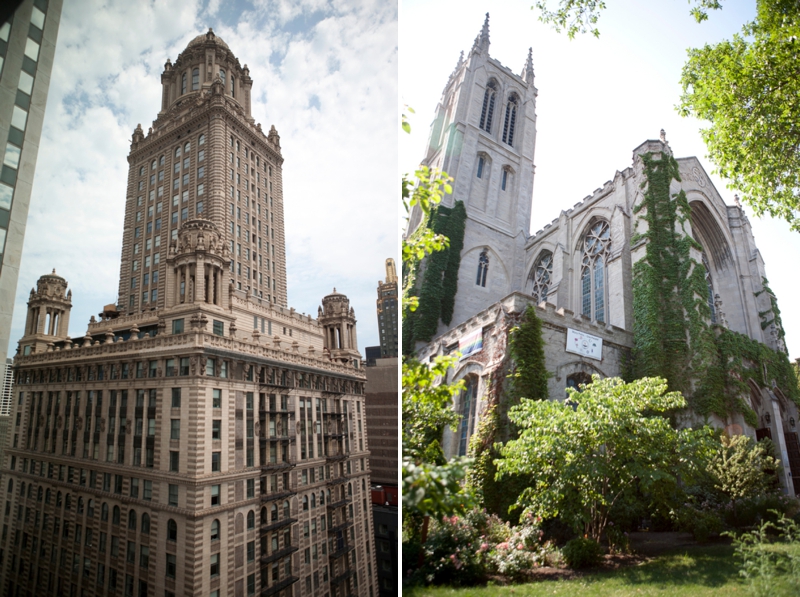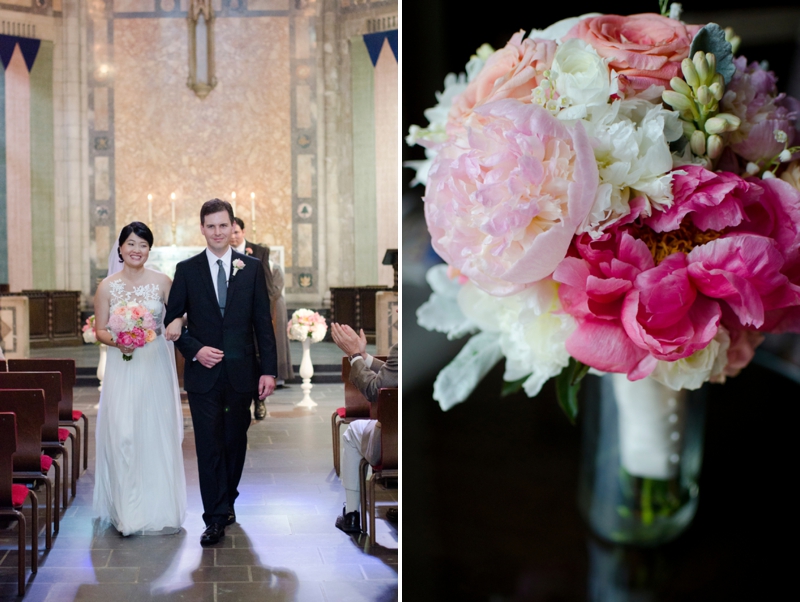 From the bride:
What (or who) helped you most in your planning process and/or on your wedding day?
I did the wedding planning (quite a process!), but was lucky to have some amazing vendors! Our photographer Amanda was really helpful with the logistics of the day and her thoughtful personality made us feel extra special and comfortable throughout the whole process. Also, shout-outs to our florist, Janessa of Forget Me Knodt, and to Michelle, the private event coordinator at The Bristol where we had our reception. Both ladies were so patient in answering all my questions and were great coordinating behind the scenes.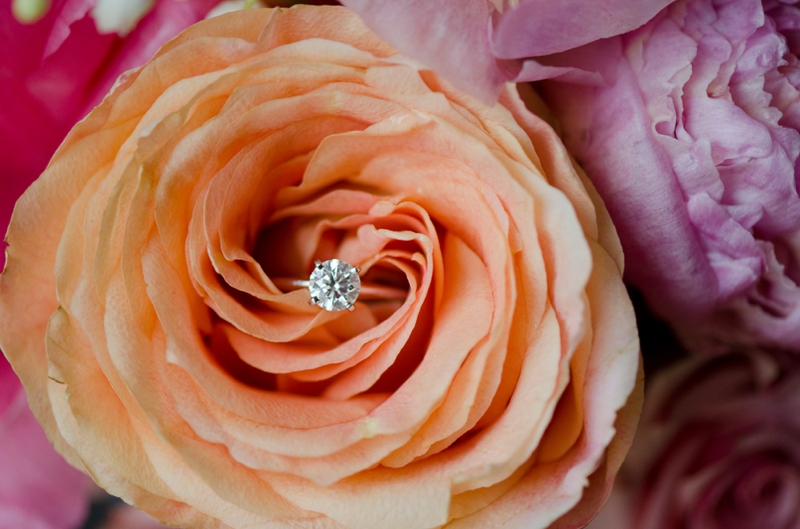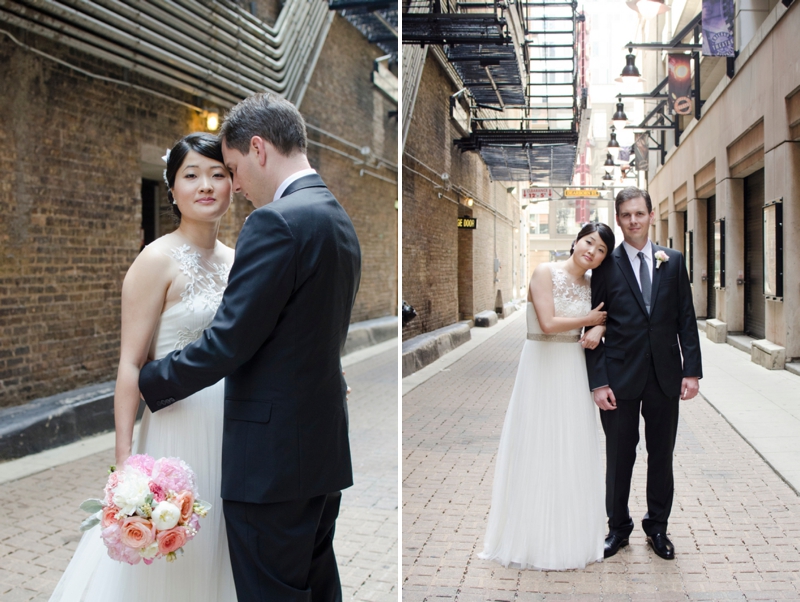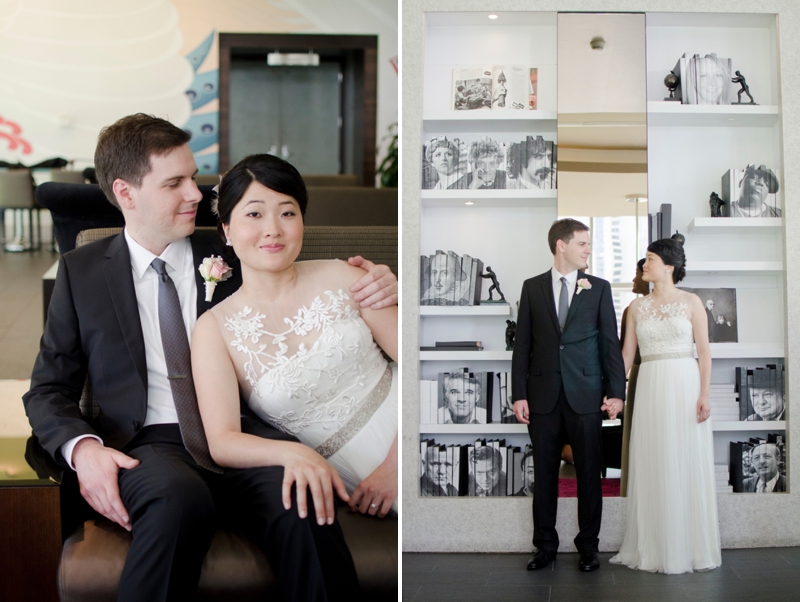 What was the most important thing to you when deciding who to work with for your wedding?
I didn't go crazy DIY or anything being more of an admirer of crafty than actually being a skilled crafter, but picking the right location, florist, photographer, music/musicians, etc., definitely made the wedding more personal. We'd gotten engaged the previous October in Chicago, but then moved to California about a month later, and all the planning was done long-distance. So I became a wedding blog addict for a little while, and scoured vendor lists. Besides the ease-of-communication factor, enthusiasm definitely played a part in deciding who to work with. I had scheduled a phone consult with one particularly buzzed about and "hip" florist shop in Chicago, and not only did the person have a disinterested and perfunctory manner while doling out the typical intake questions, but he actually yawned into the phone! Luckily, I found another florist (Janessa of Forget Me Knodt) who was not only talented, but excited about her work. Doing your own wedding planning is fun, but also stressful, and having enthusiastic vendors is usually a good sign! And Janessa was truly a florist ninja!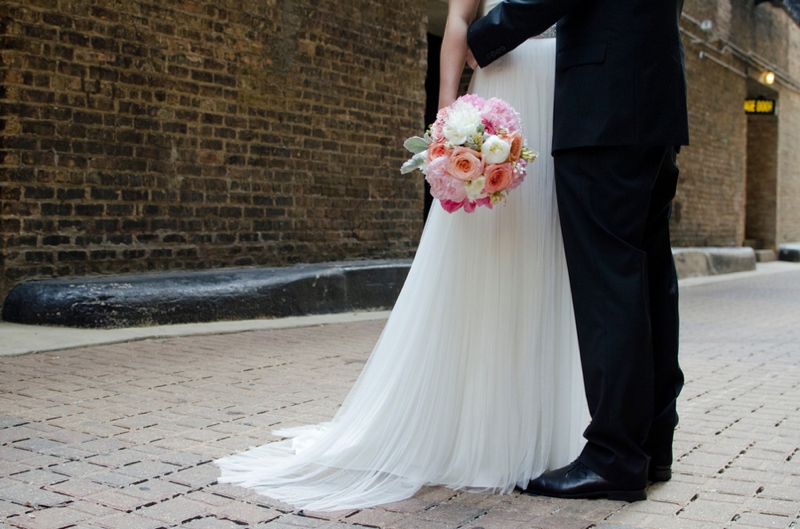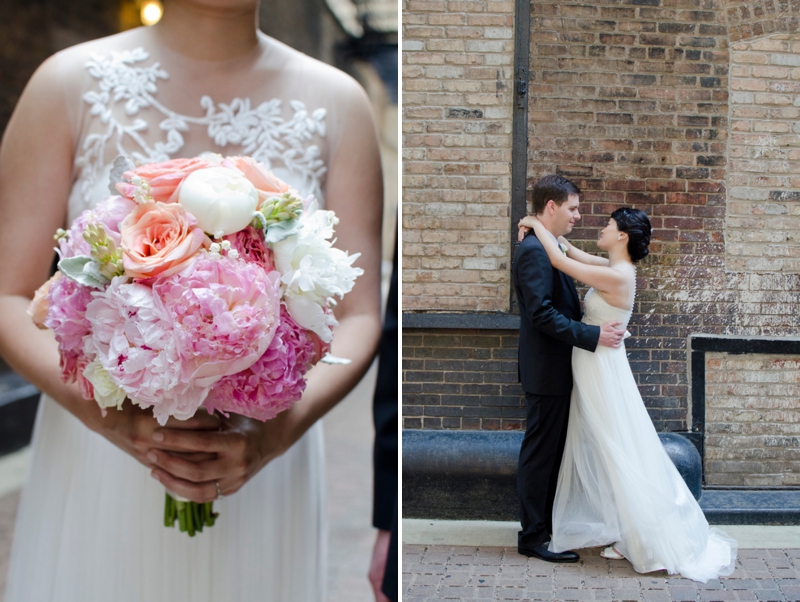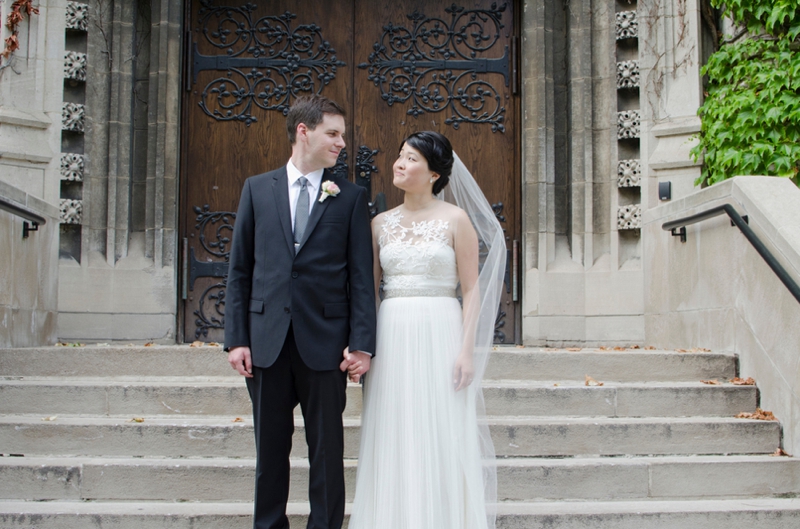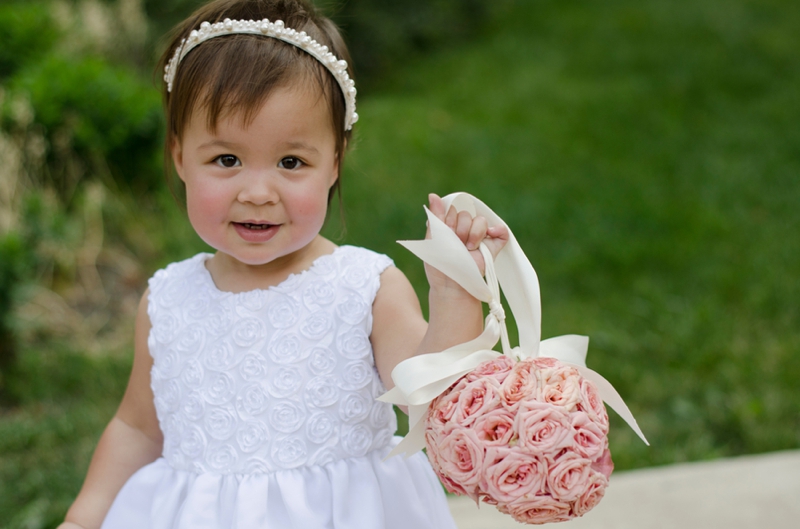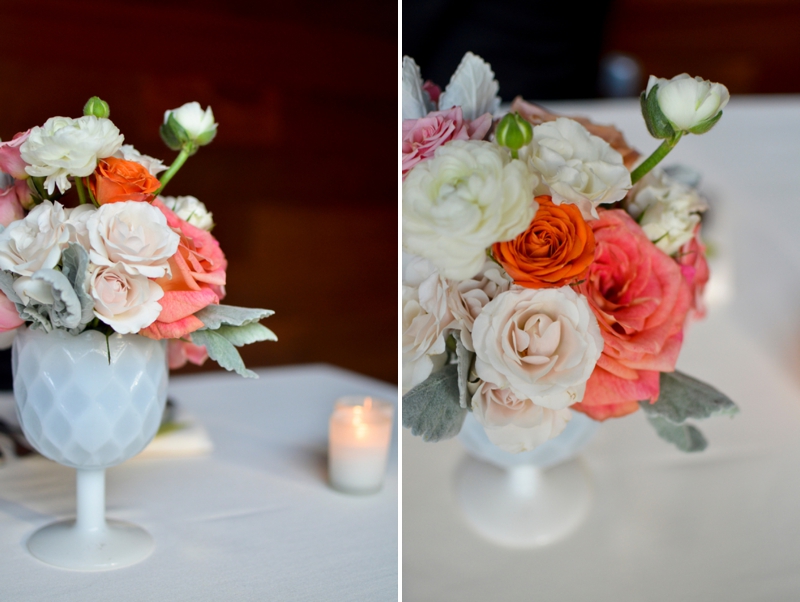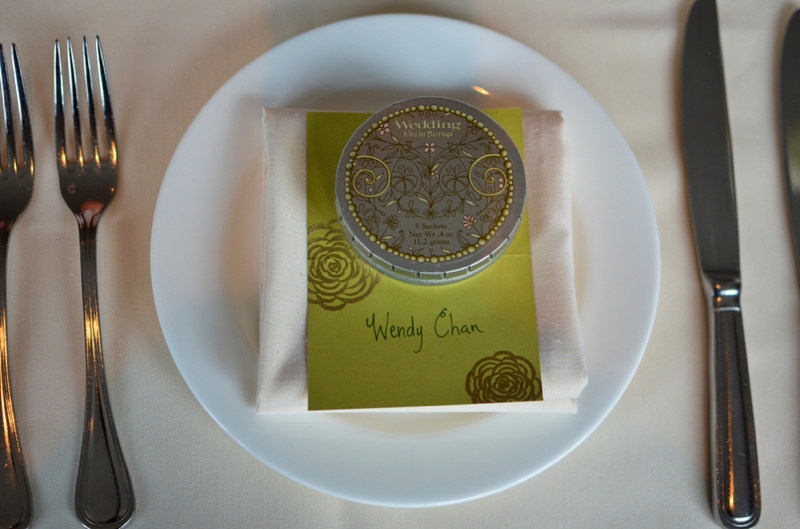 What was your inspiration for your wedding details and/or design?
We didn't have one overarching theme, but location was definitely important to us.   We wanted the wedding to be in Chicago because that's the city where we met and lived until just after we were engaged, and we wanted our wedding to have more of an intimate atmosphere. Our ceremony was in Hyde Park where we first met and also went to school, and our reception was at The Bristol in Bucktown which was the perfect place for that Chicago neighborhood feel. I wanted a more sweet vintage aesthetic and that came through in the wedding dress and color palette (dusty mint-green for bridesmaids dresses and shades of coral pink for flowers), the lovely vintage white milk-glass arrangements by our florist, and chalkboard details at The Bristol. As a nod to my scientist fiance, we named the tables after some of his favorite scientists.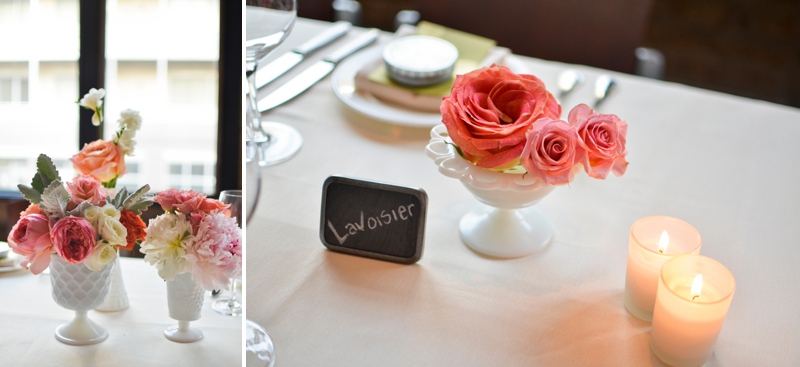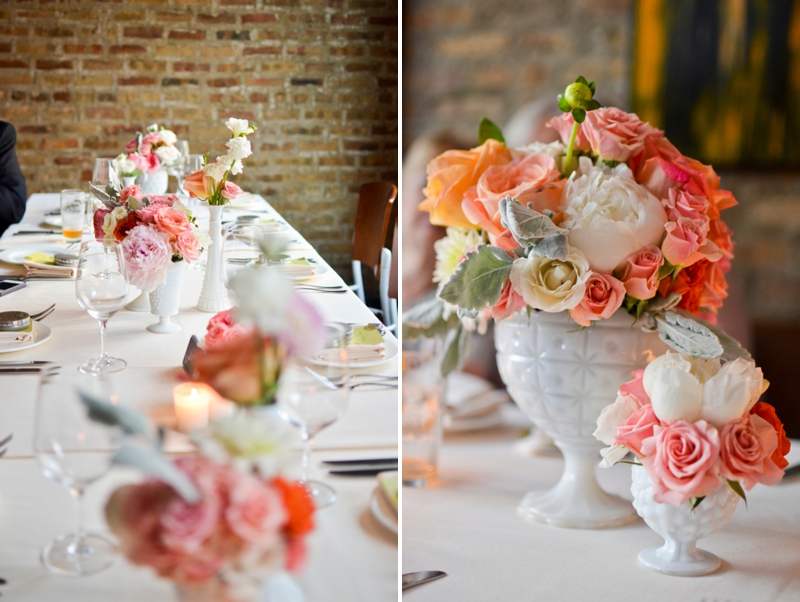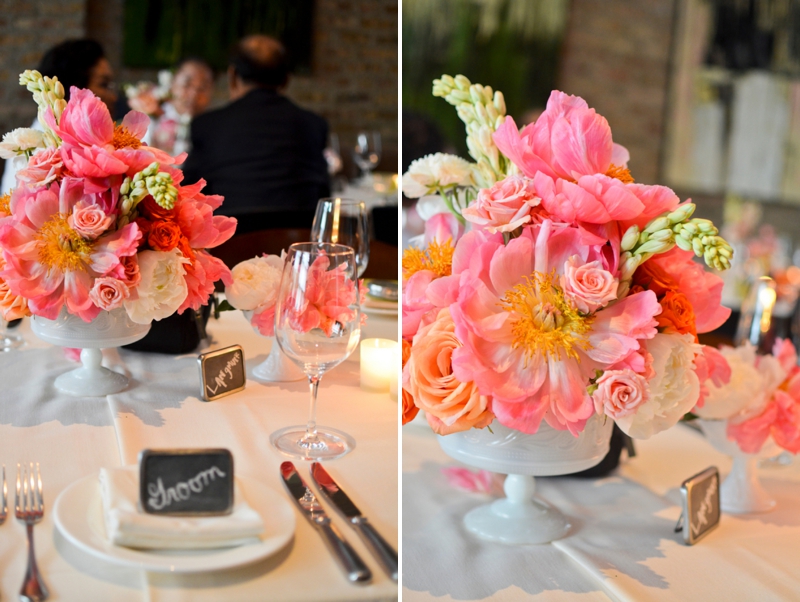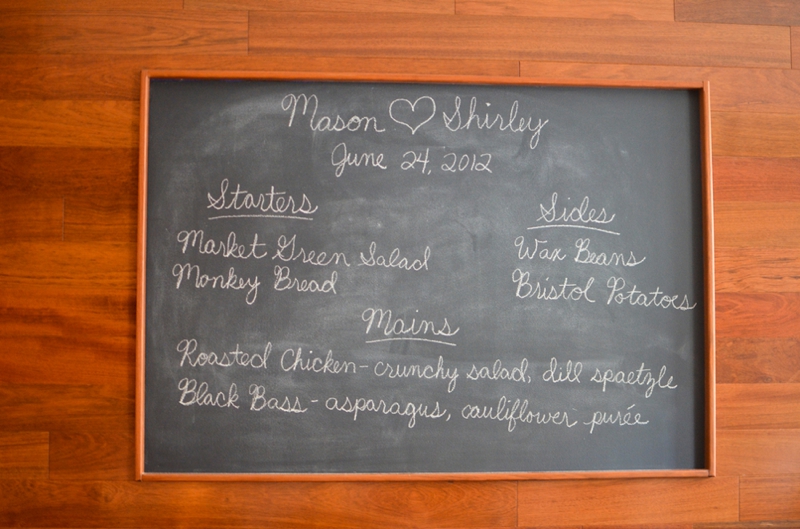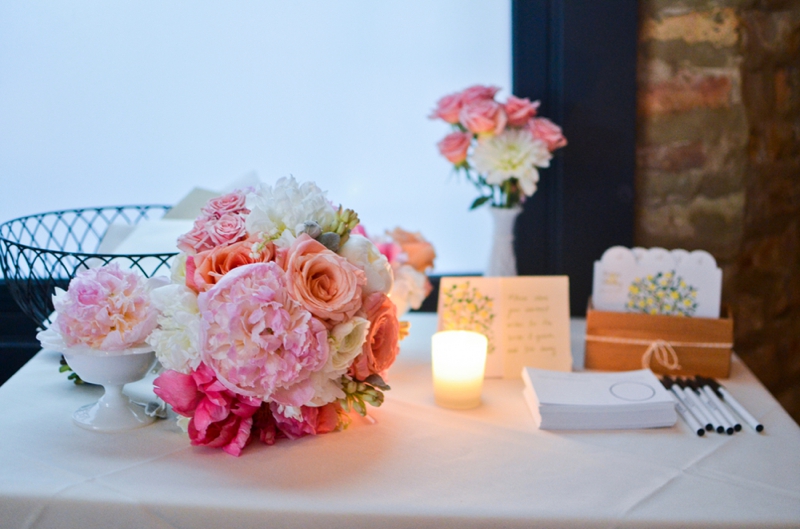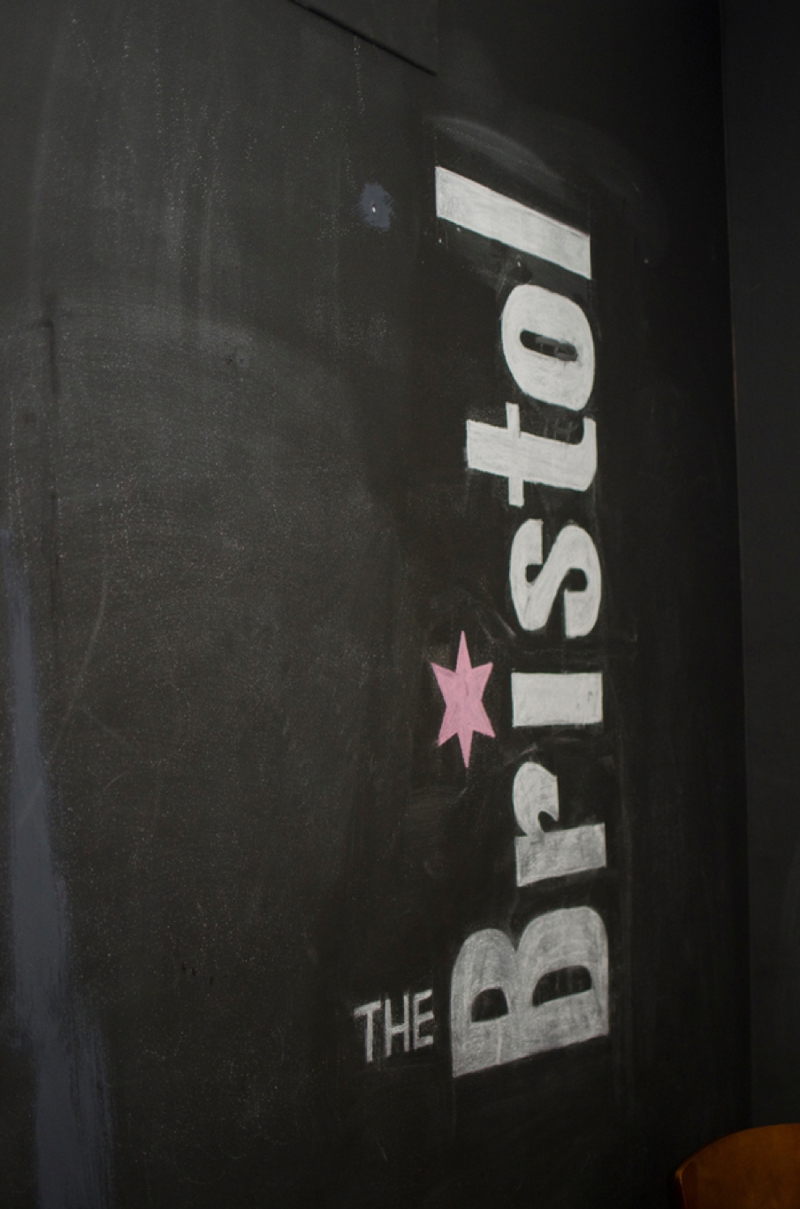 What was your favorite thing about your wedding?
Seeing the beautiful flowers made me almost as emotional as walking down the aisle to get married! And there were many favorite moments…from the hilarious and heartfelt toasts to rolling-on-the-floor-laughing dance-offs by our friends. We had a really sweet dance (which we're sure glad we took last minute lessons for) to Madeleine Peyroux's "Don't Wait Too Long." And "Home" by Edward Sharpe & The Magnetic Zeros was the perfect song to end the night as we've moved cross-country over the past year.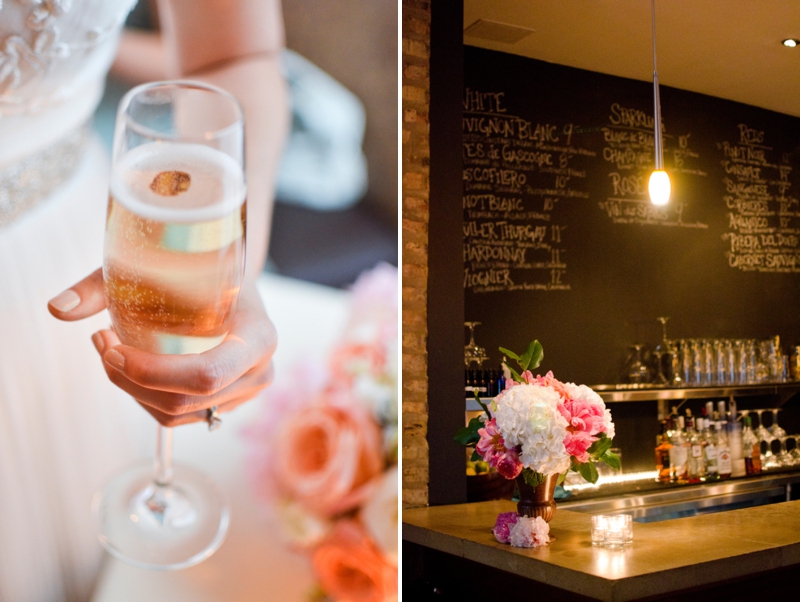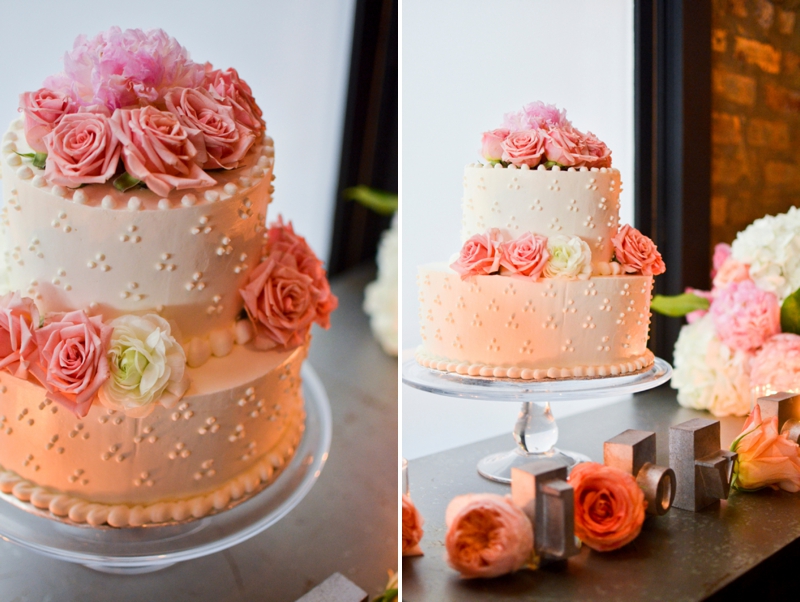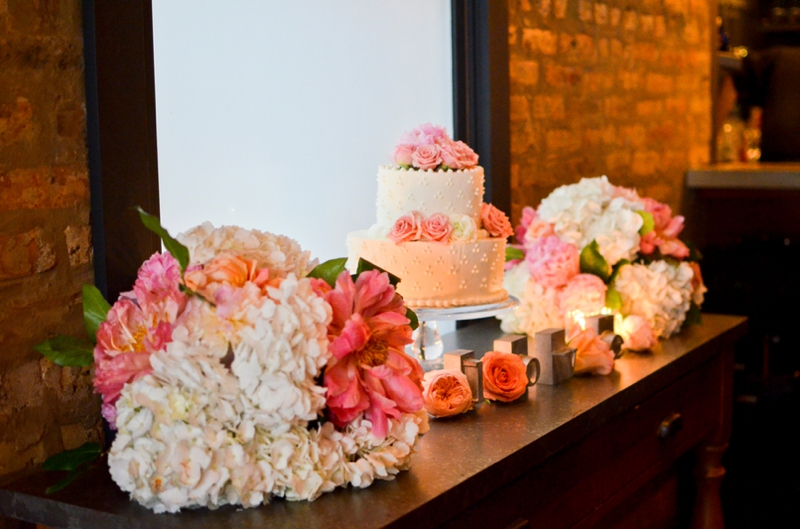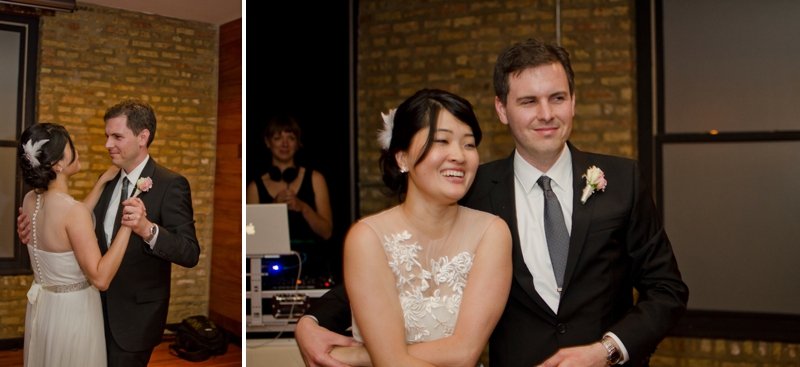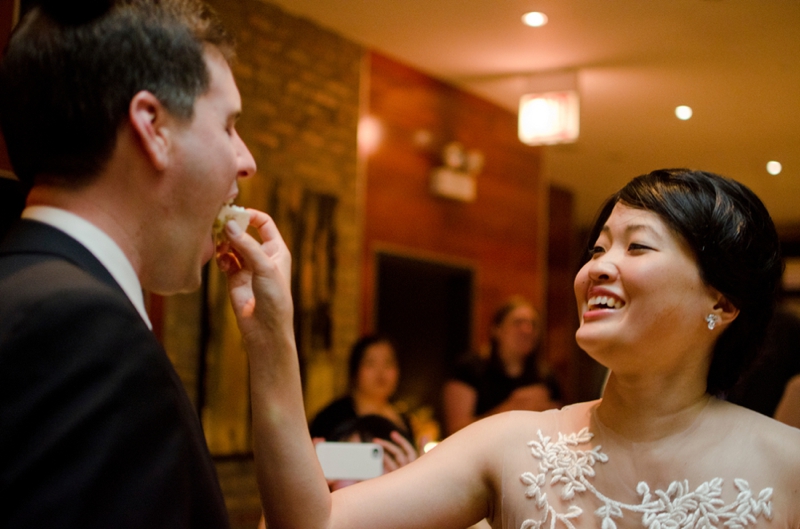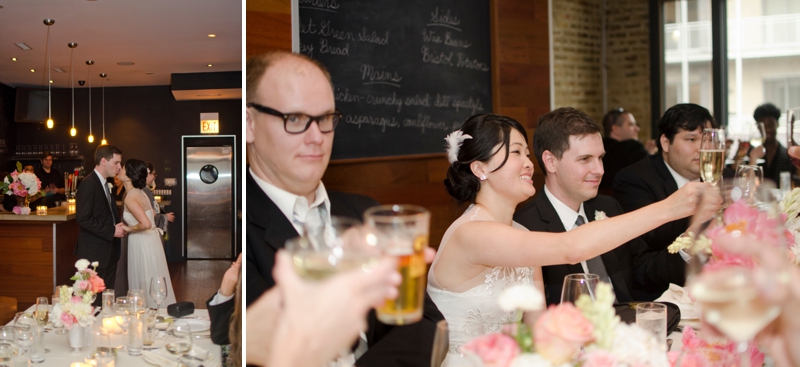 What is your best piece of advice for other brides?
Even if you plan your own wedding, if you can squeeze it into your budget, definitely hire a day-of-coordinator. While I was lucky to have some amazing vendors who went out of their way to help with the glitches, in hindsight it is definitely worthwhile to have someone dedicated just for those kinds of things. You might have family and friends who help, but really, they just want to enjoy the day as you will too. And even the most perfectly planned wedding will have glitches, but it's not the end of the world. Just roll with it and enjoy the day because it only happens once! 
I absolutely love those shades of pink and peach! Perfect for the upcoming Valentine's Day holiday, don't you think? I love how they recited their vows at the start of the reception too- what a great idea! Something to bring the focus back around to the reason for celebration- their love! Would you consider doing something like that at your own wedding?
Vendors who made it all happen…
The following two tabs change content below.
Joelle is the founder, owner, and creative director of Joelle Charming. She blogs, plans weddings, and writes love stories. Joelle is also obsessed with Taylor Swift, loves the color pink, and likes to wear bows in her hair.