Mary and Sam's elegant farm wedding took place on Sam's parents' property, with apple orchards as the backdrop for the beautiful day. A color palette of blush and red set an elegant, romantic tone, while wood elements added a bit of natural, rustic style to the backyard fete. Incorporating sentimental items into their wedding and a family style dinner for the reception were two of Mary's favorite things, and we can't wait for you to see how beautifully Kristen Honeycutt Photo Co. captured everything!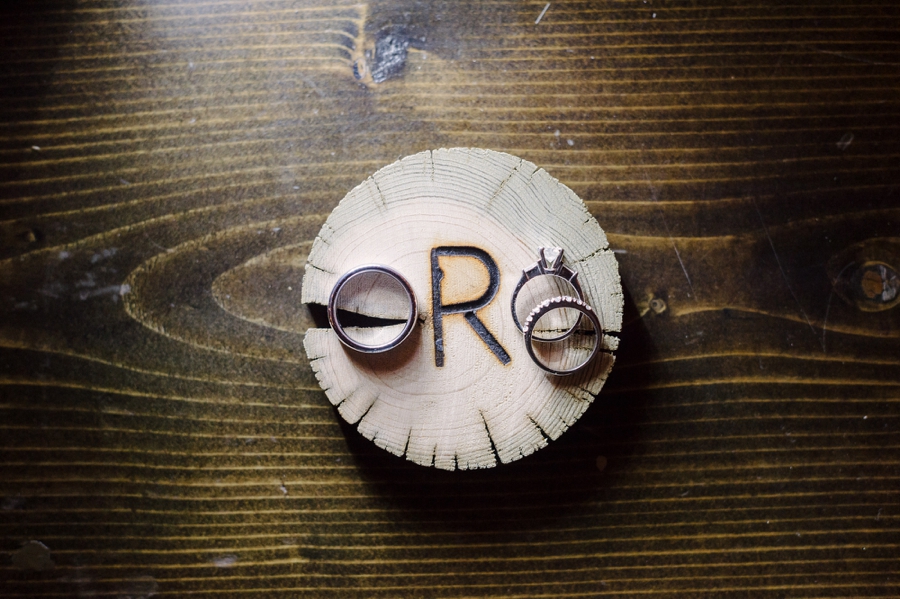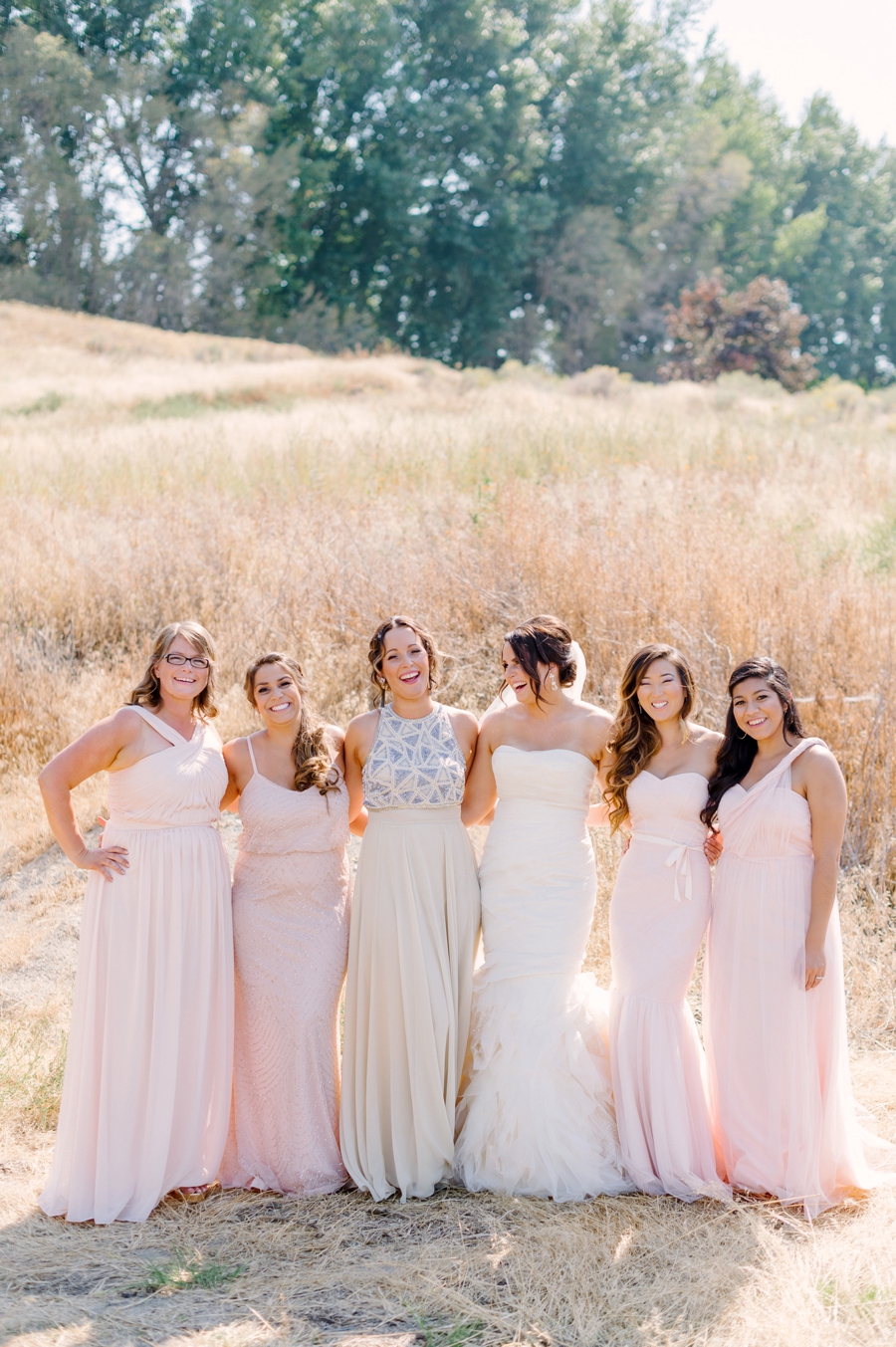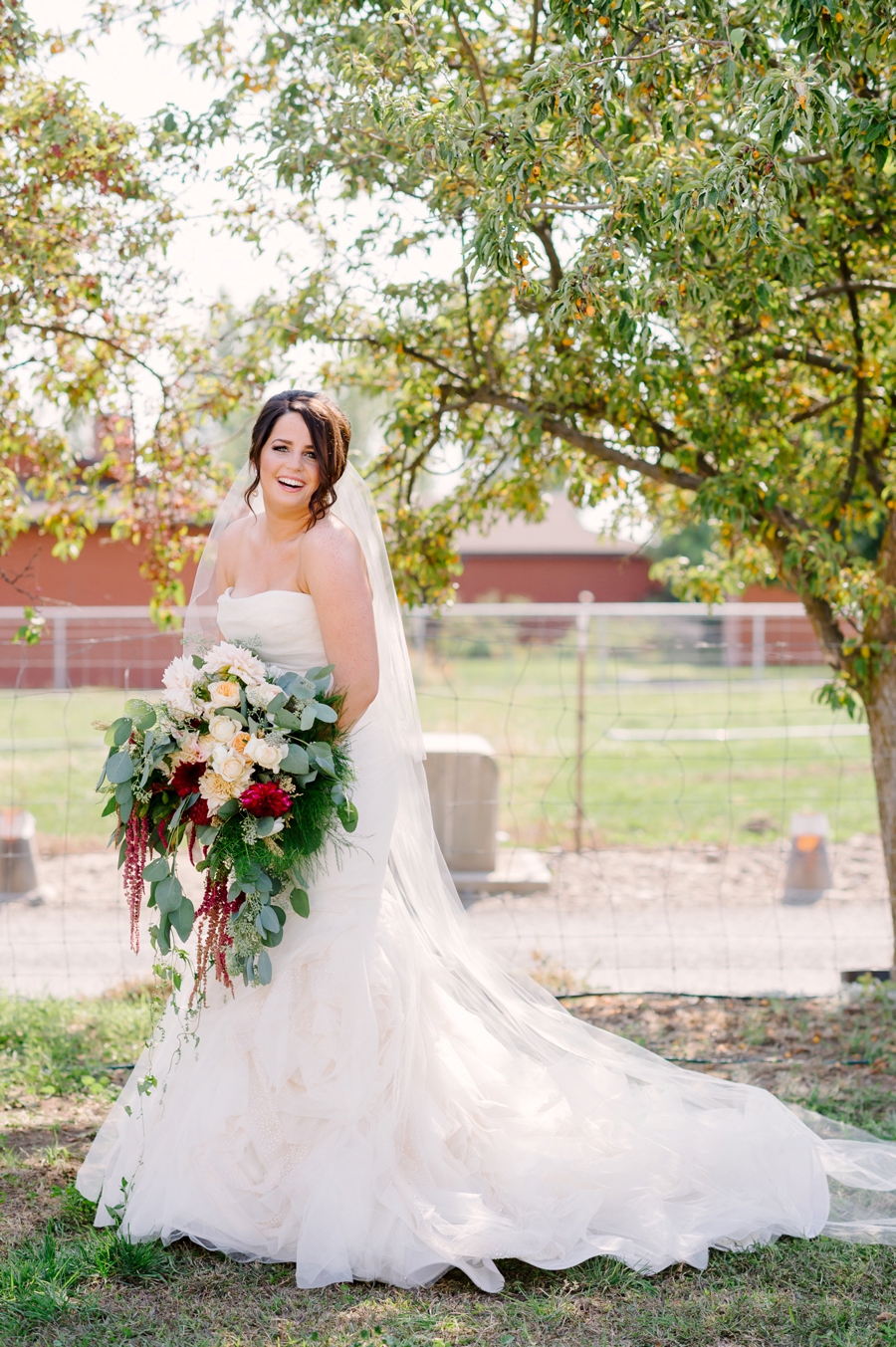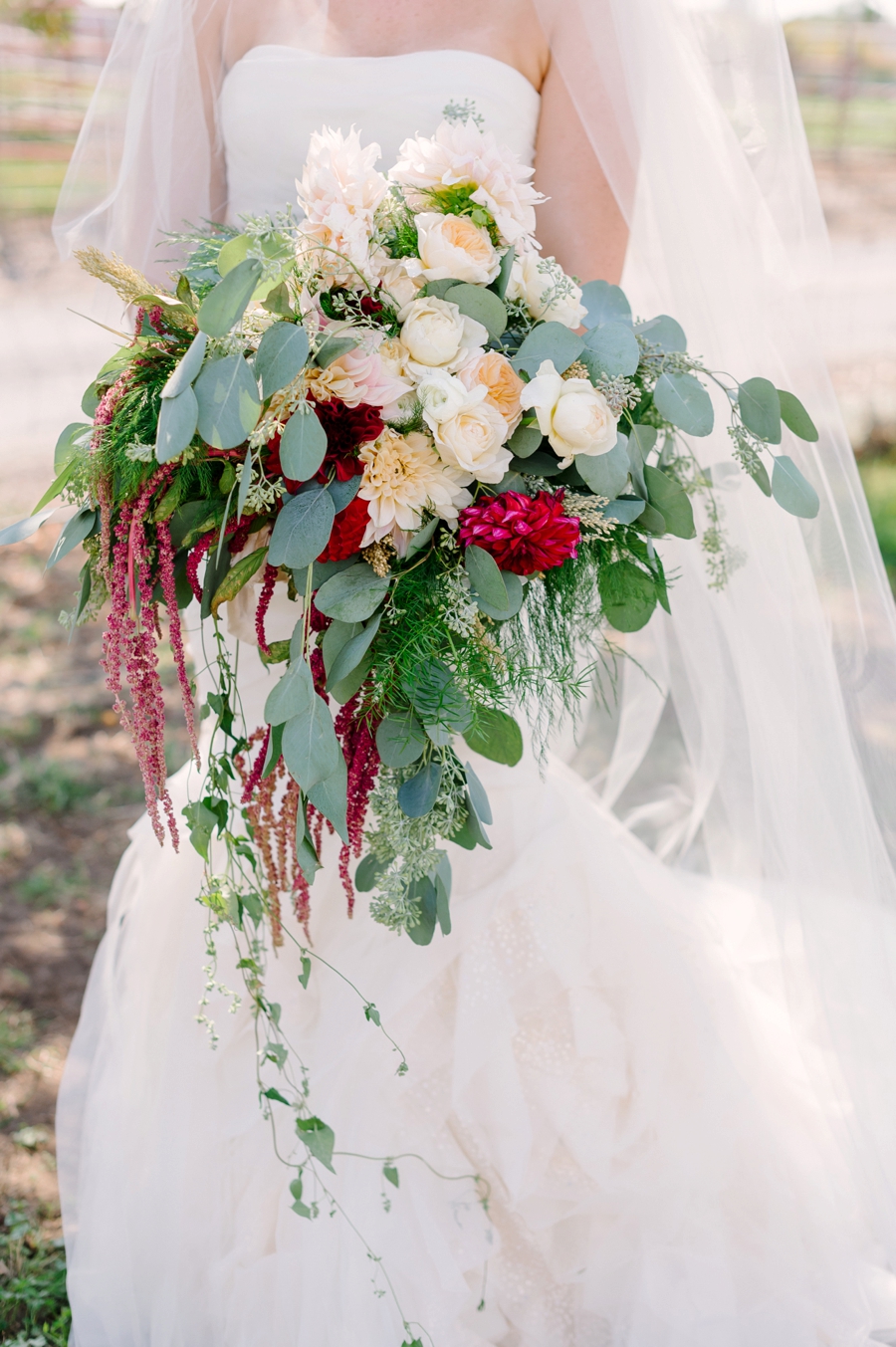 What (or who) helped you most in your planning process and/or on your wedding day?
That is a very complex question. There were a few people that were paramount to our wedding day. I  would say my wedding designer, Krista Hamilton, was priceless. She executed my ideas flawlessly. She also made sure that we had things I would have never thought of like decorative buckets with ice for water bottles, so my guests stayed hydrated (it was really hot that day) and fixed the breaker box when we blew a fuse.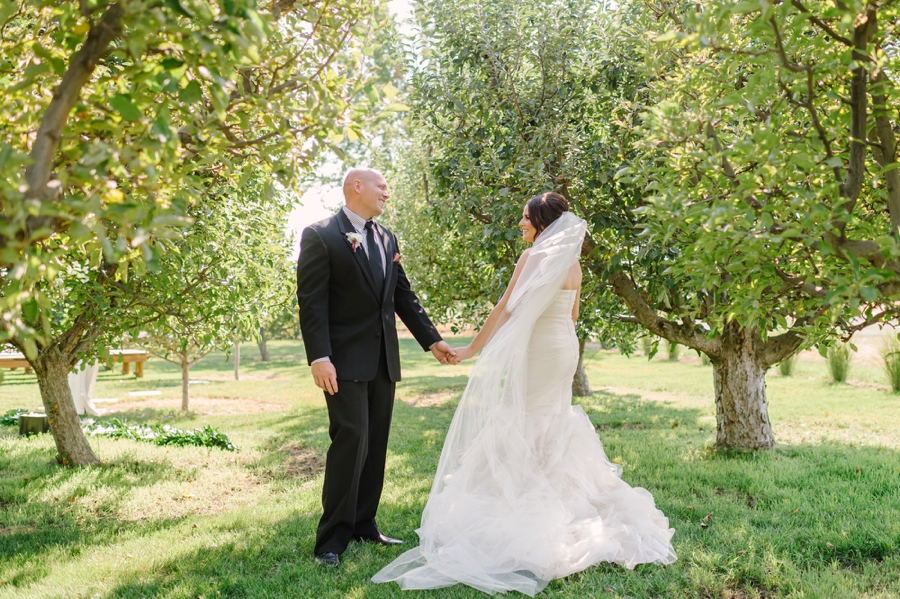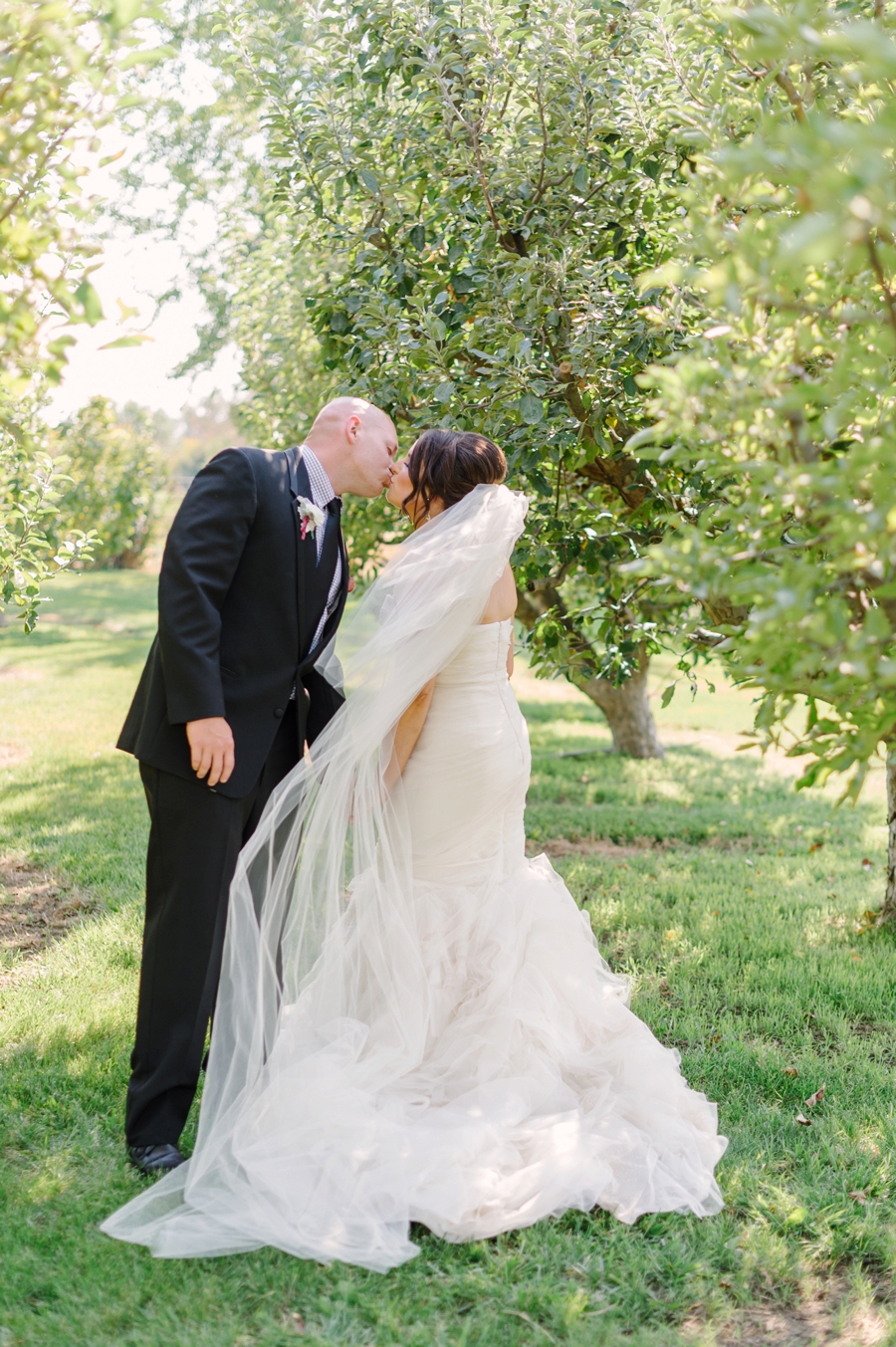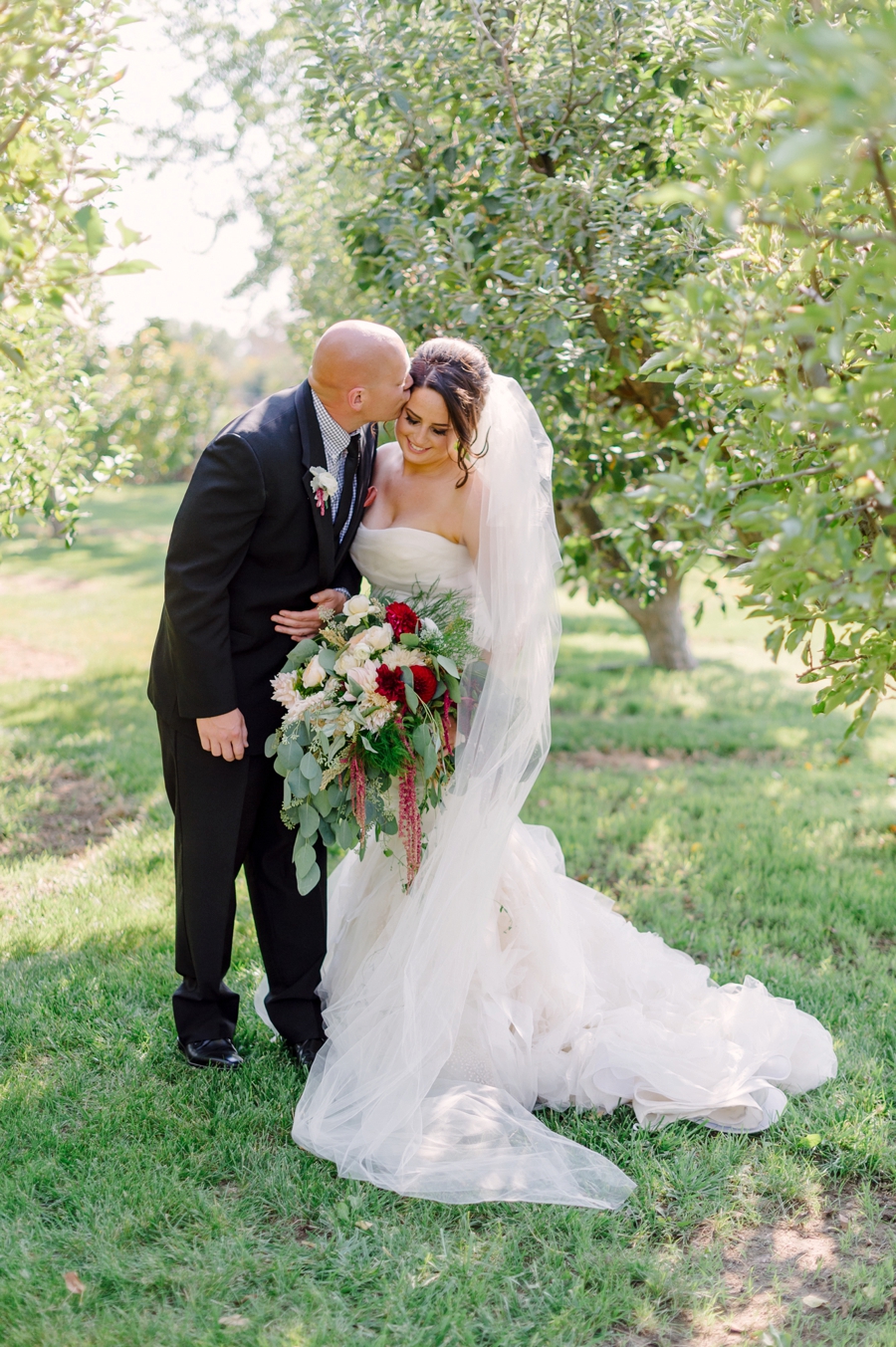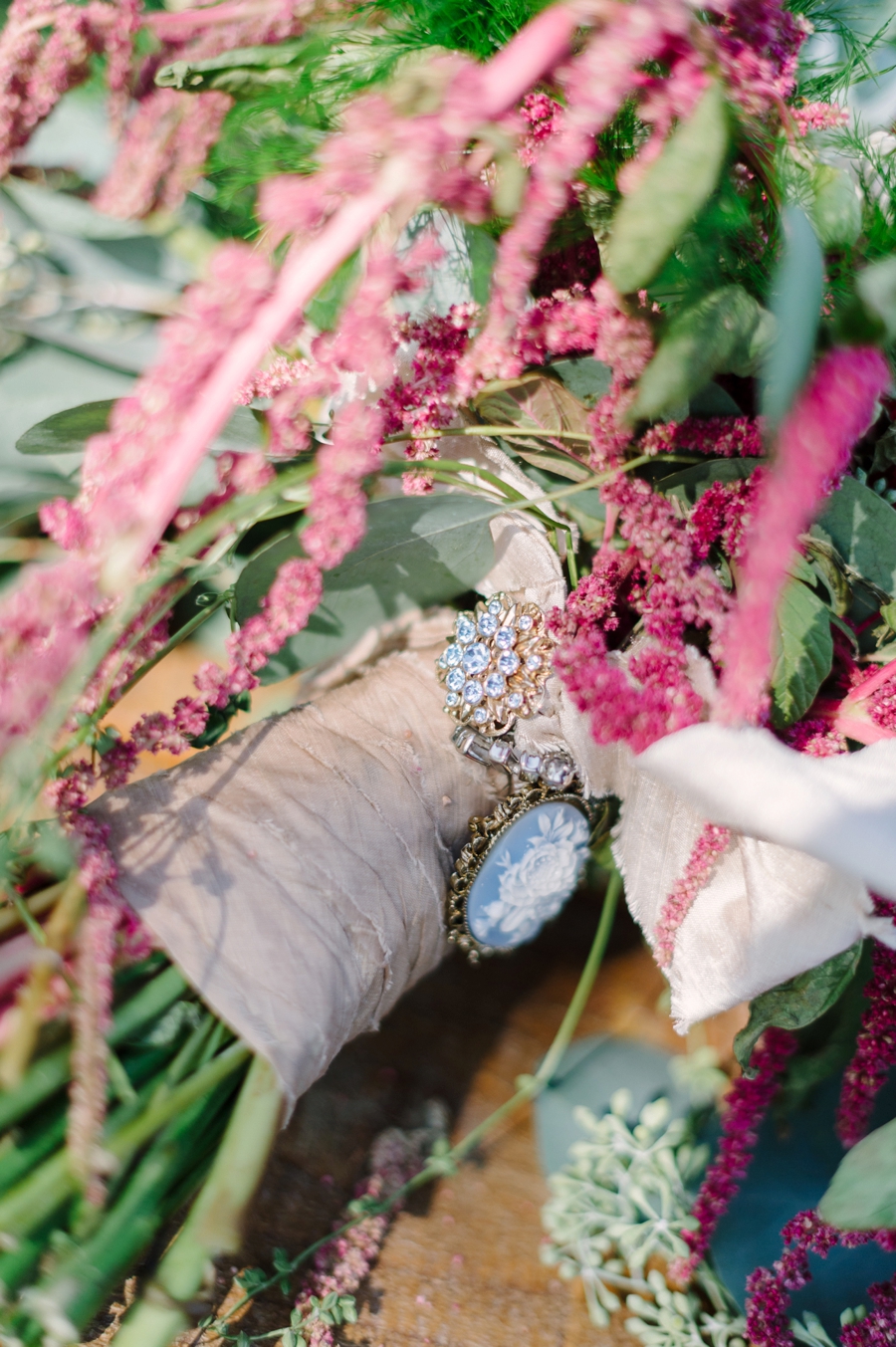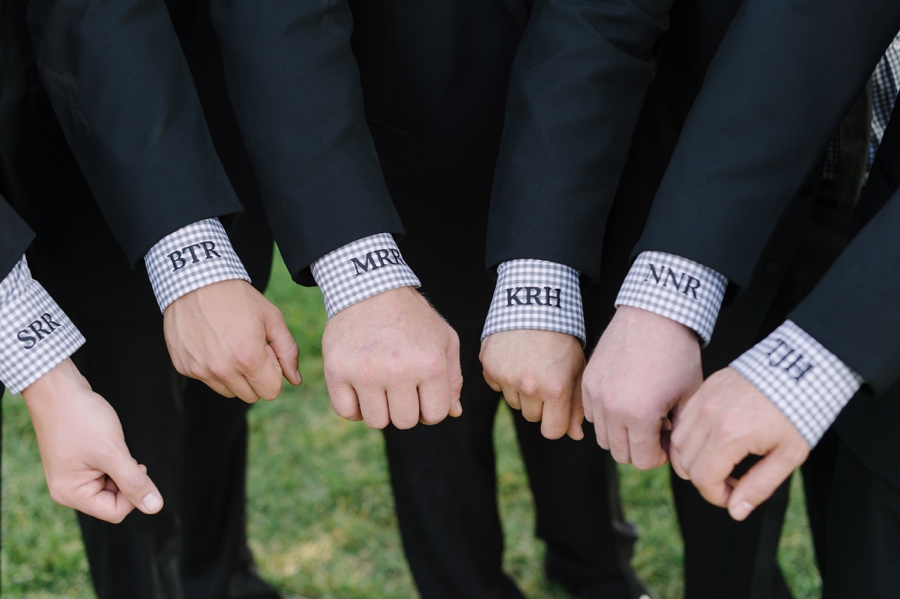 What was the most important thing to you when deciding who to work with for your wedding?
Experience. I wanted to make sure that all my venders knew what they were doing. The last thing you want to do on your wedding day is tie up last minute details that should have been though about prior. If it wasn't for my wonderful, experienced photographer, I wouldn't have been able to find my bustle on my dress.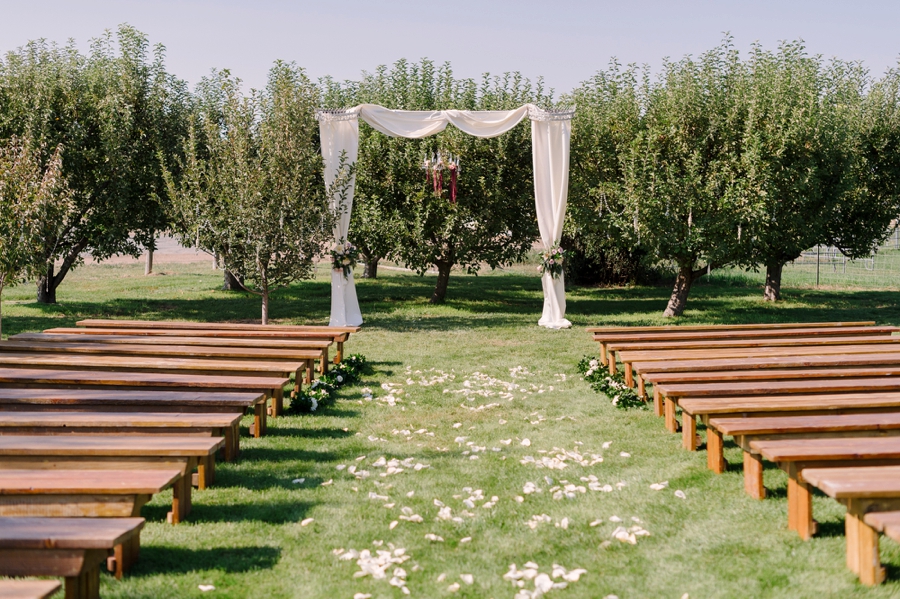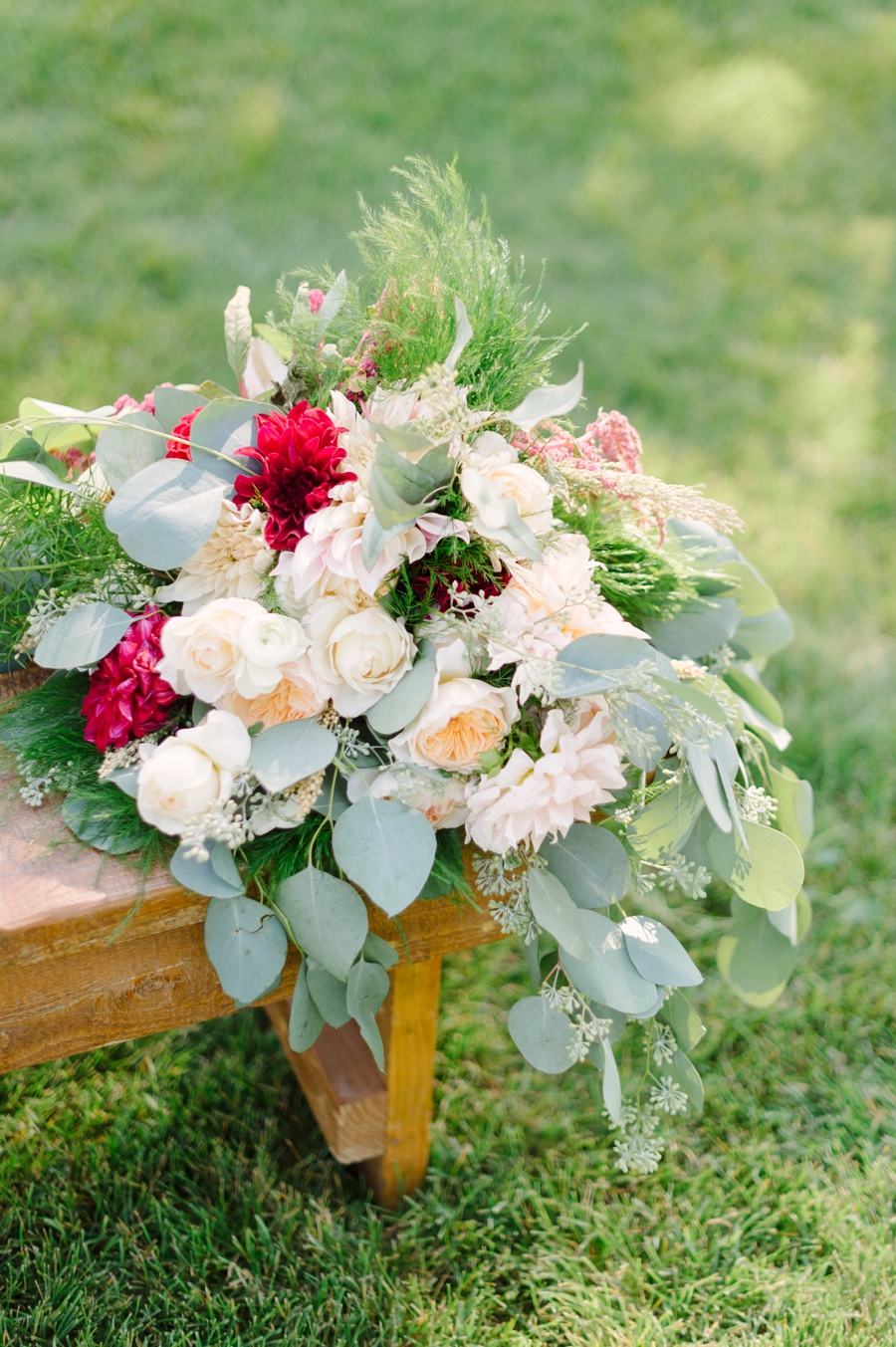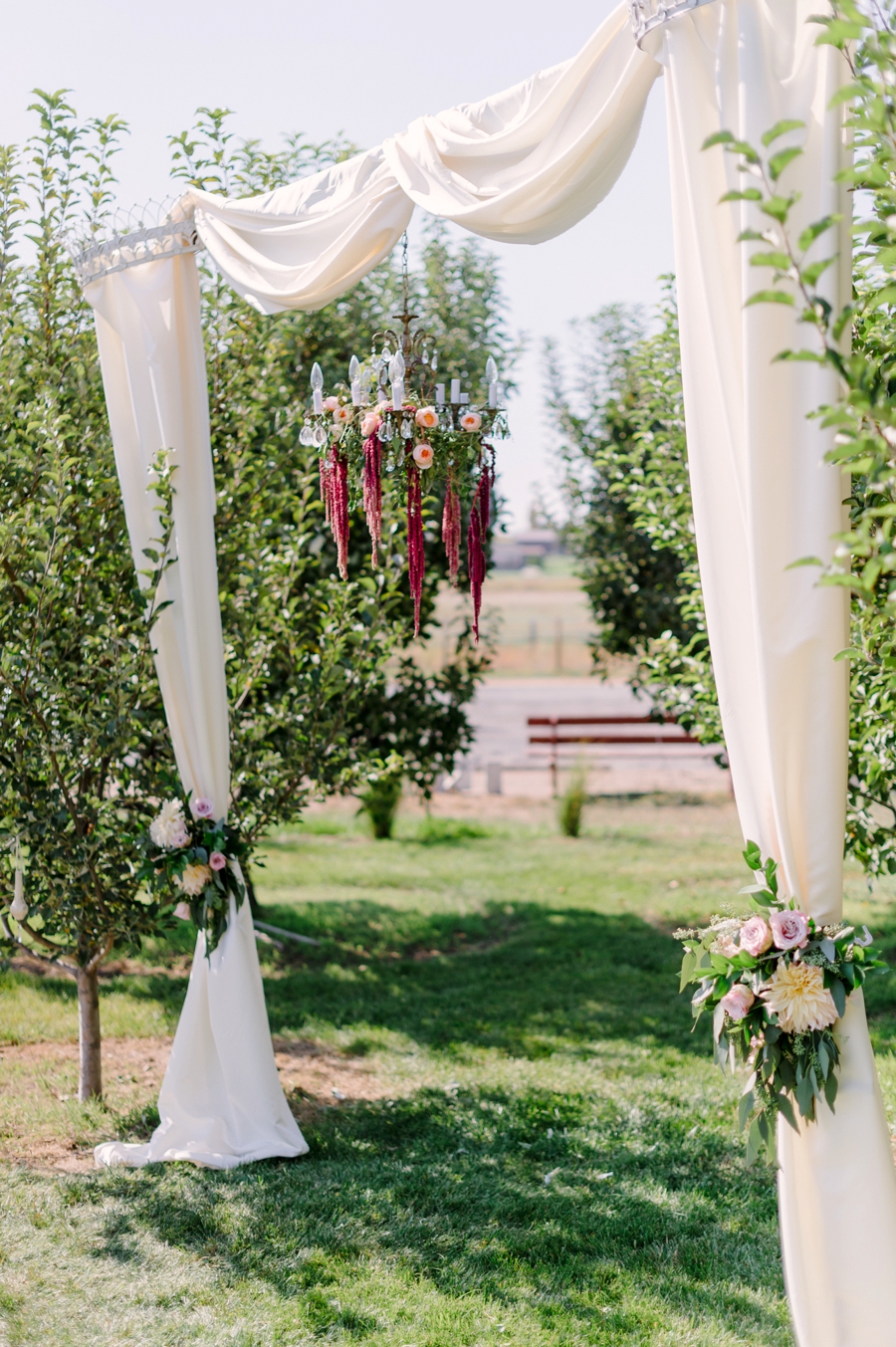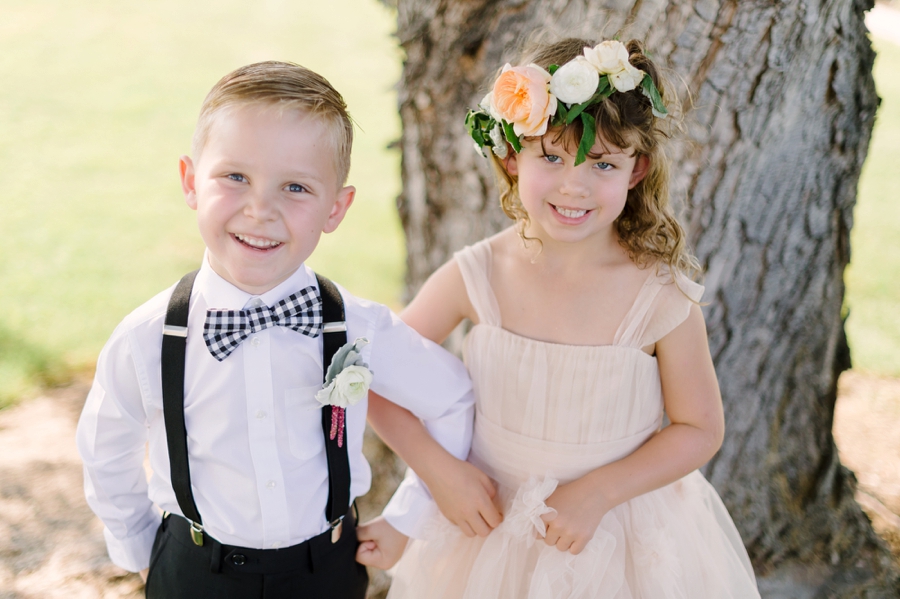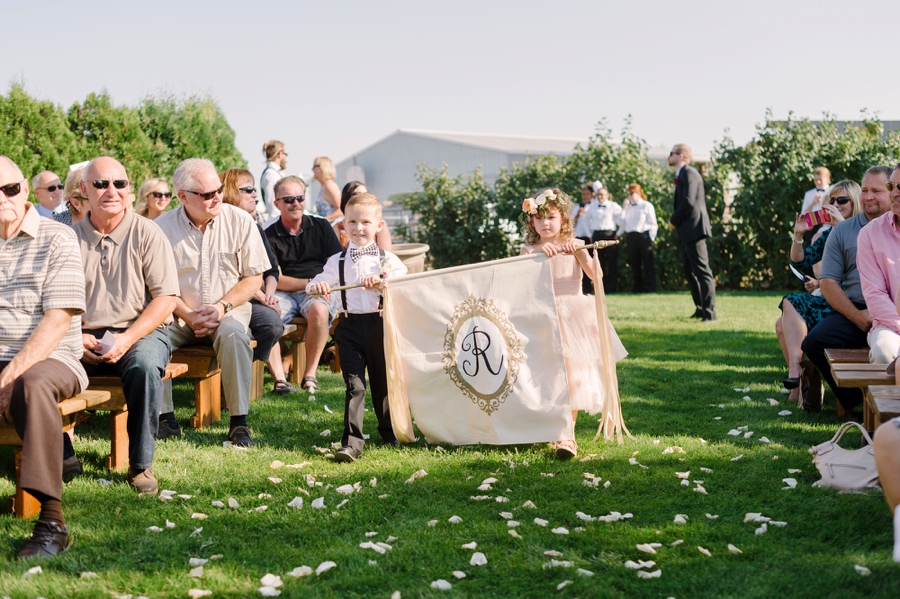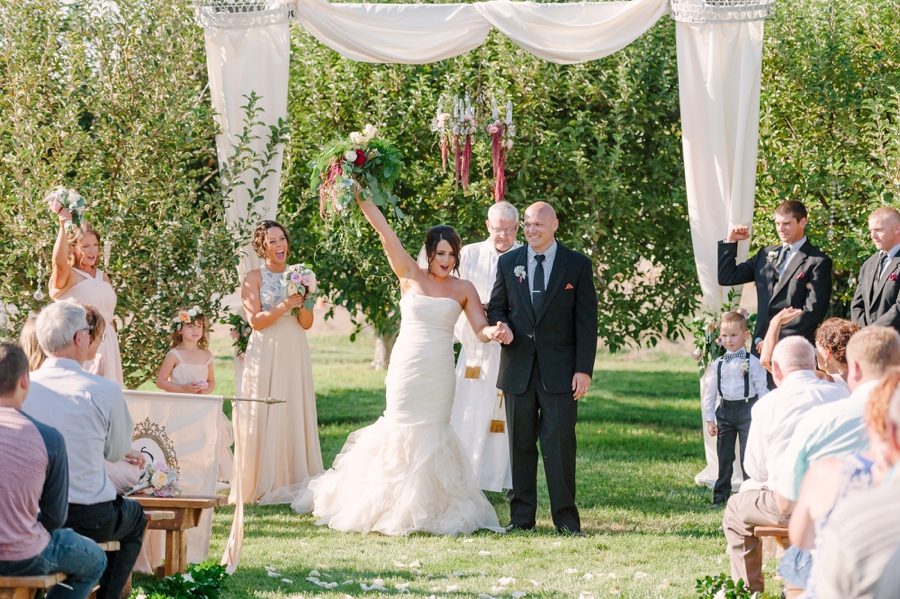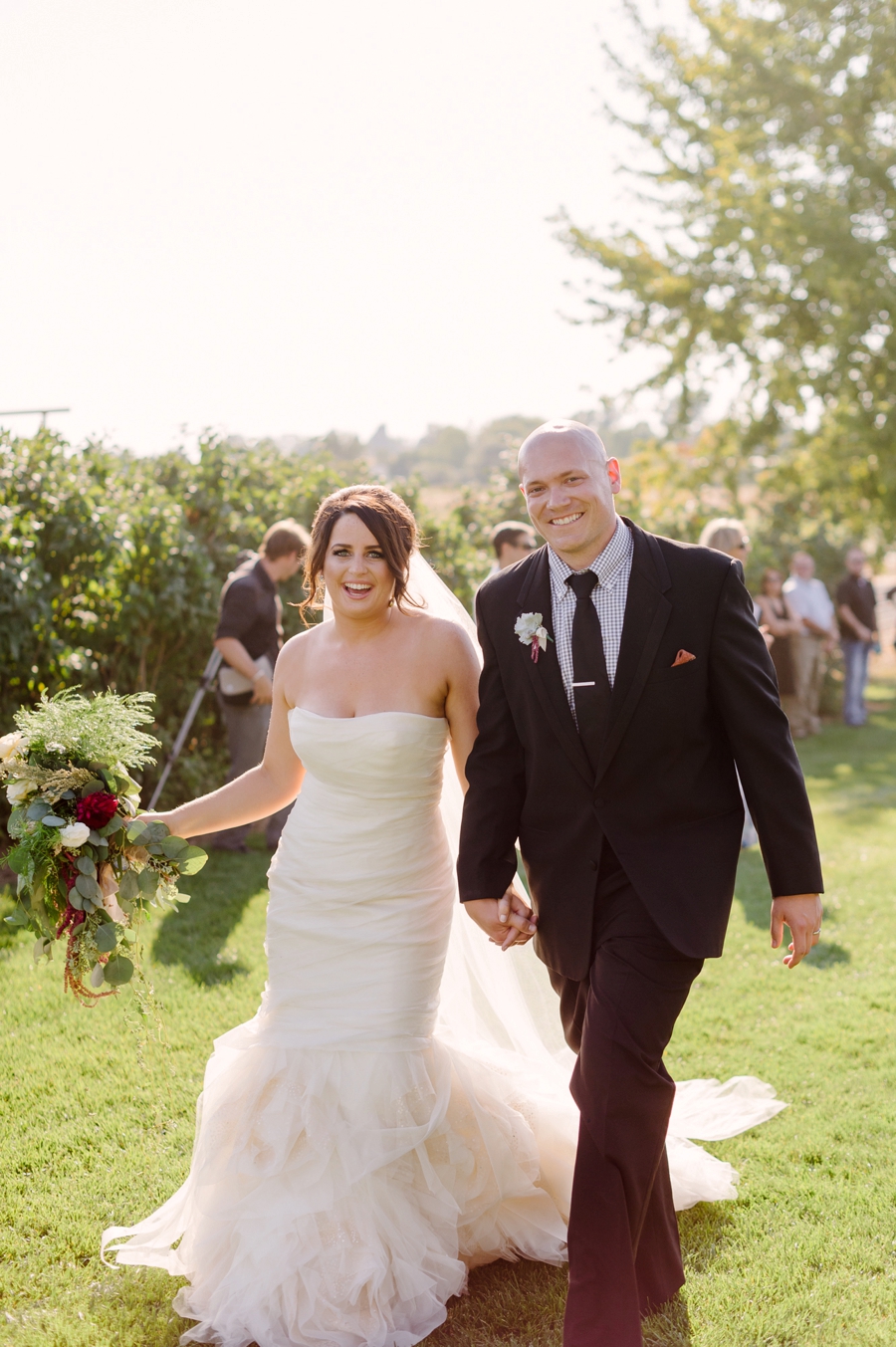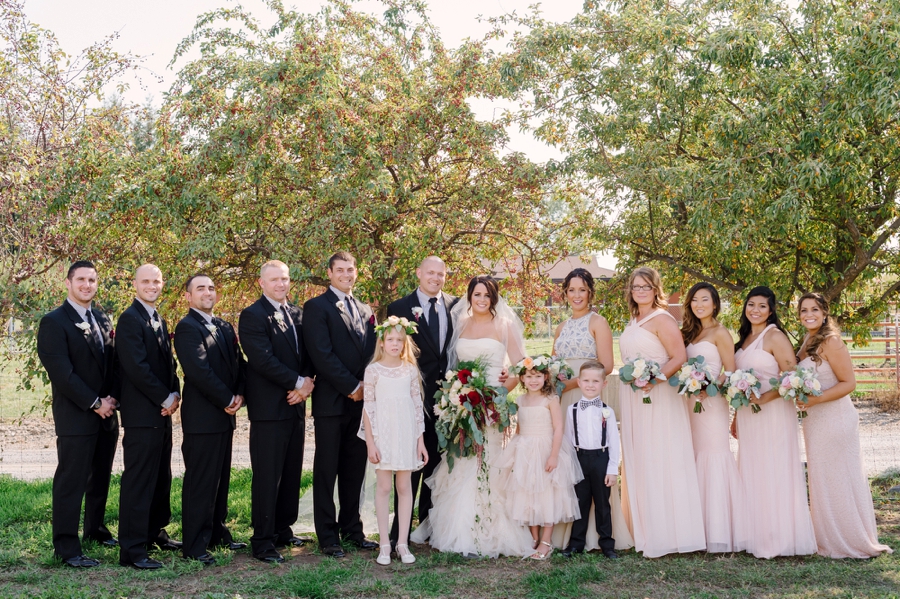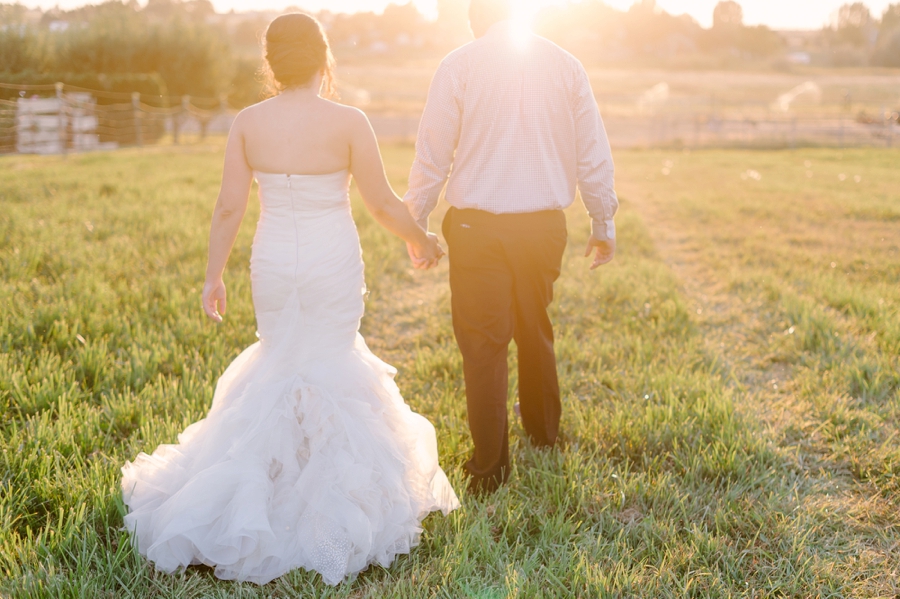 What was your inspiration for your wedding details and/or design?
My inspiration was our venue. We got married at my in-laws house who have a small apple orchard and a very large yard. In addition to incorporating the rustic elements of my venue, I wanted to include the "vintage glamorous" details that I love so much.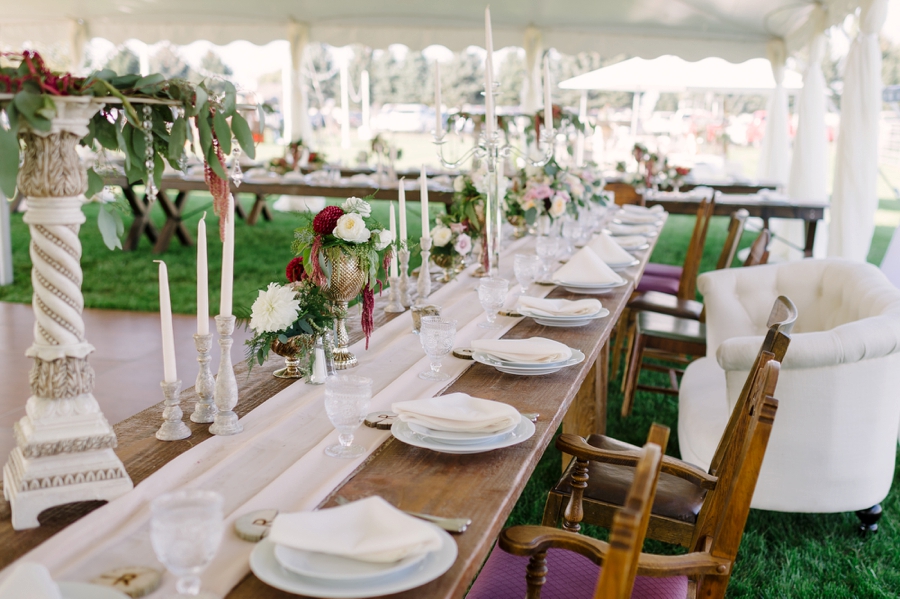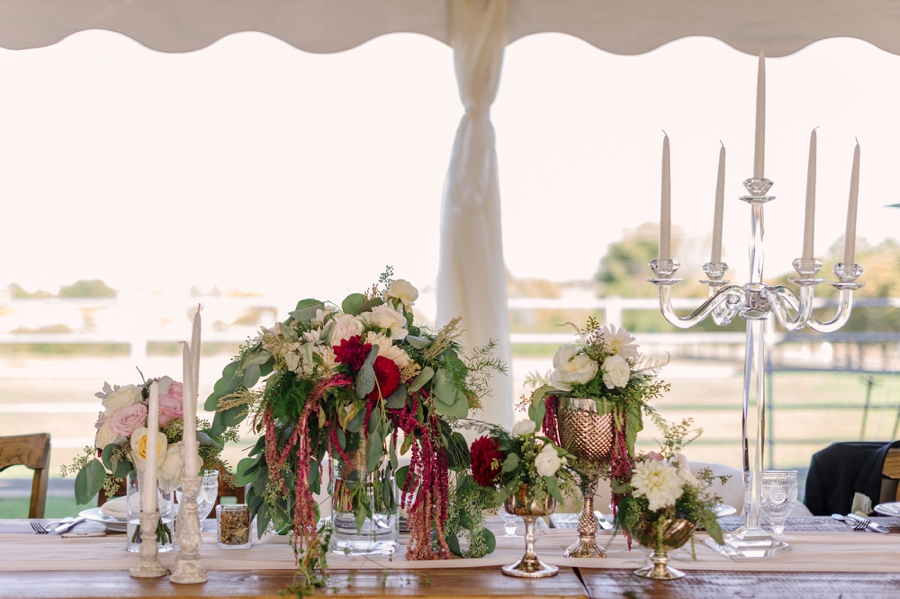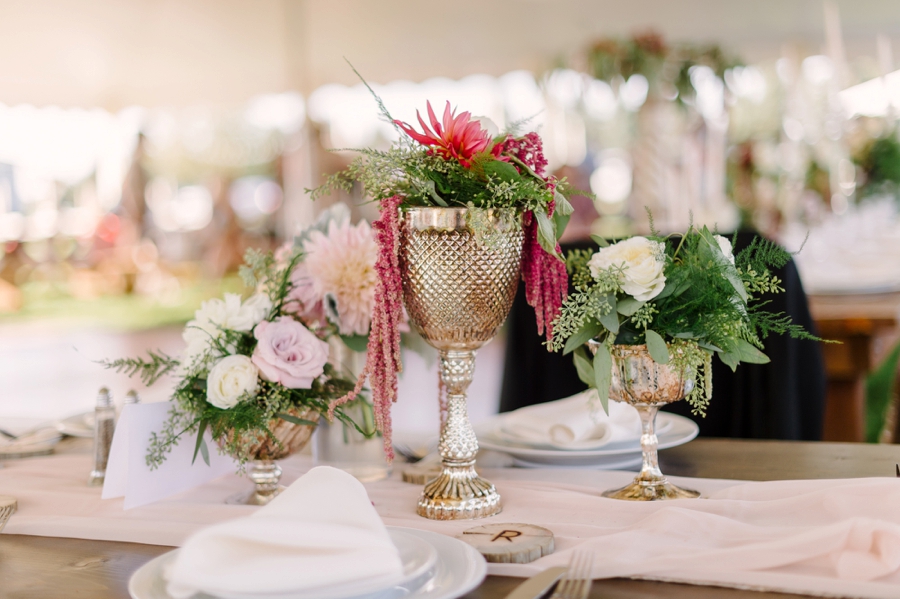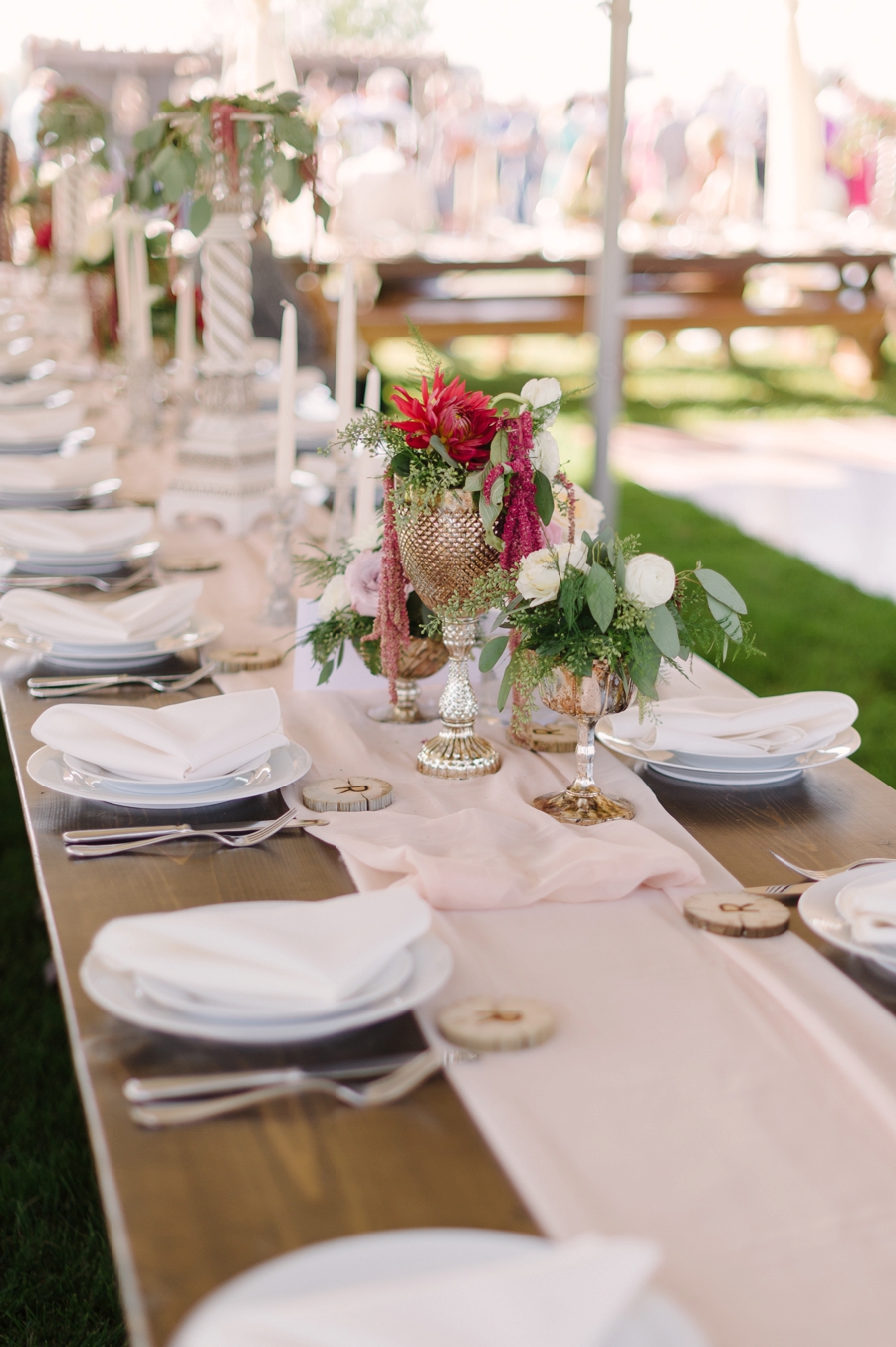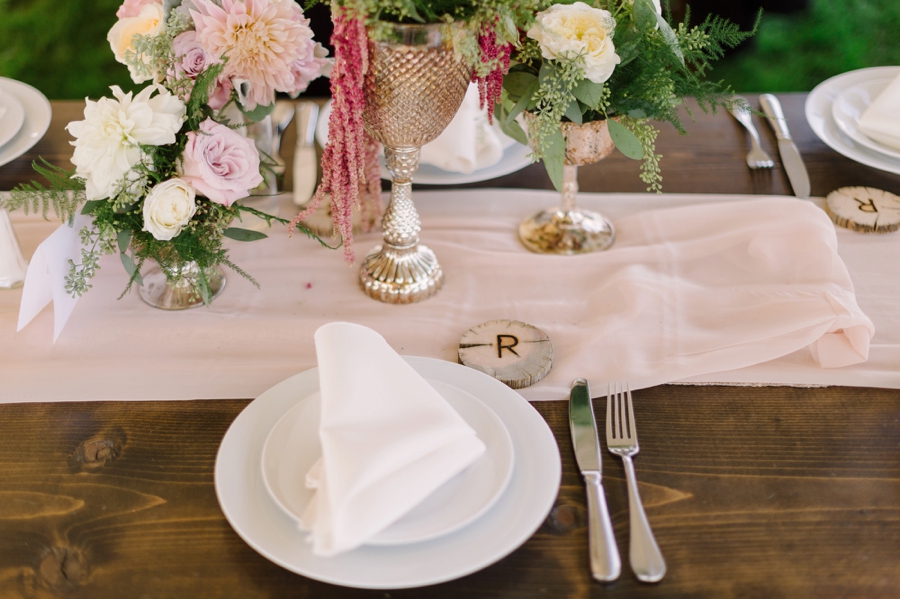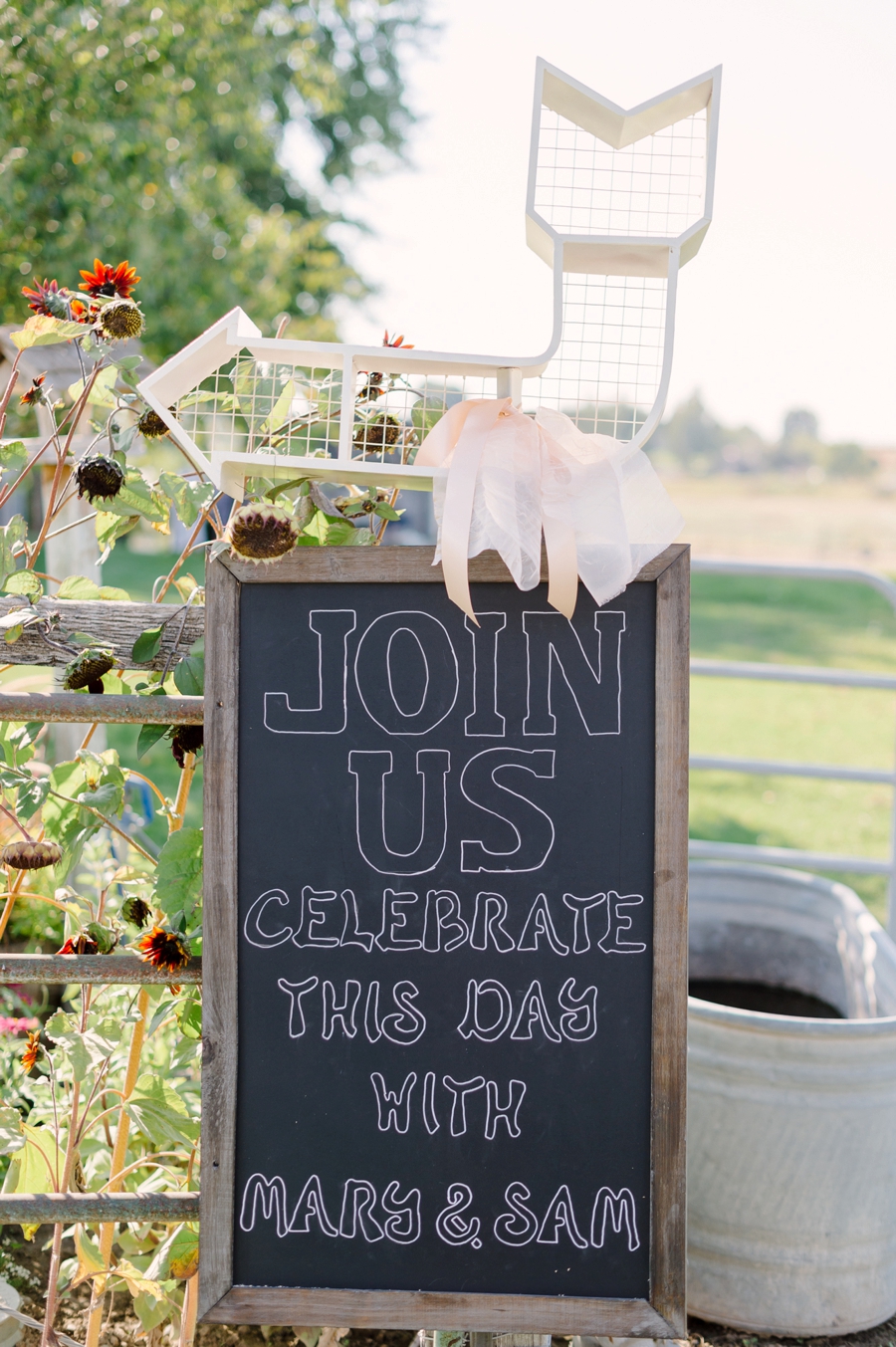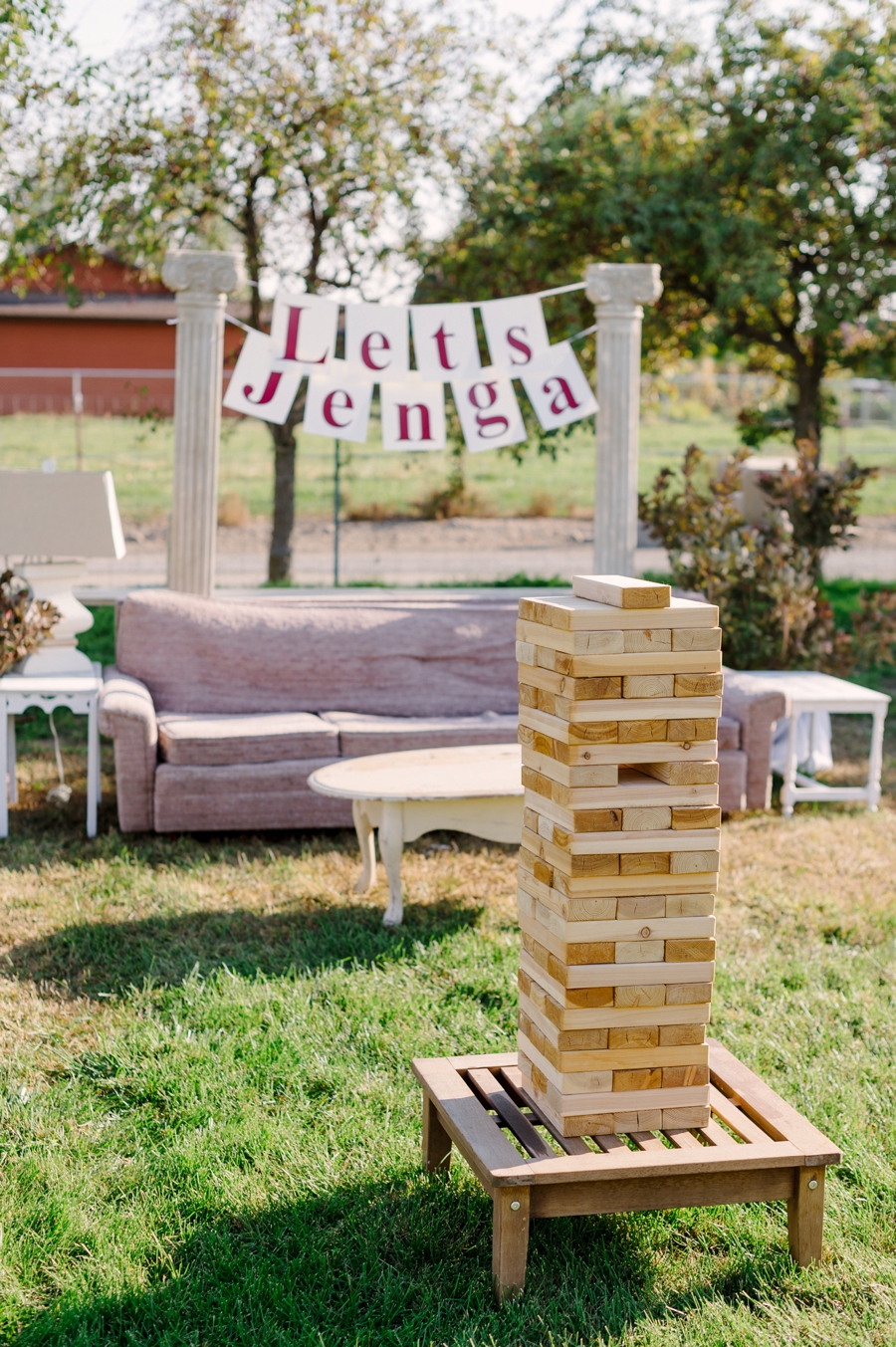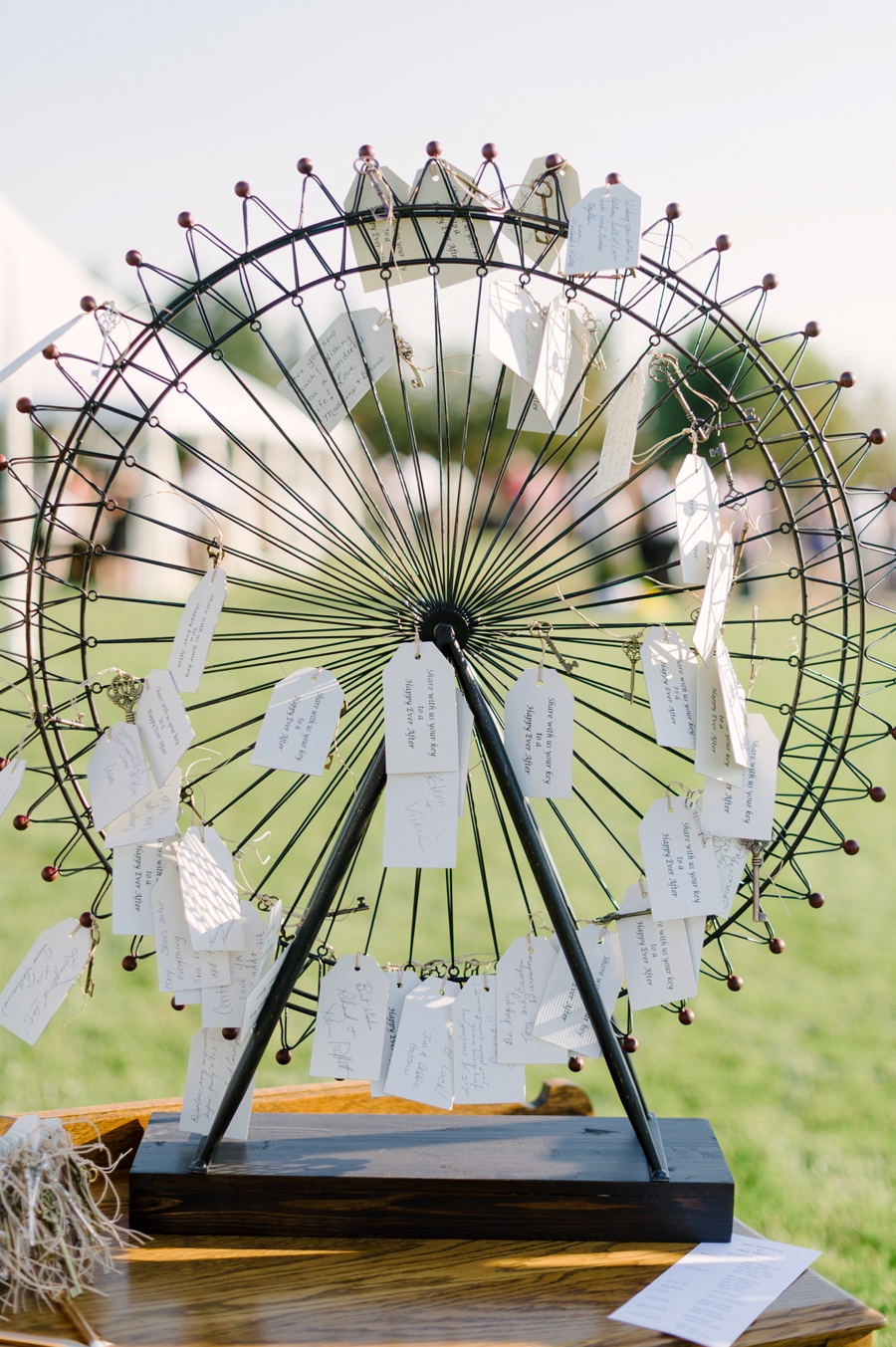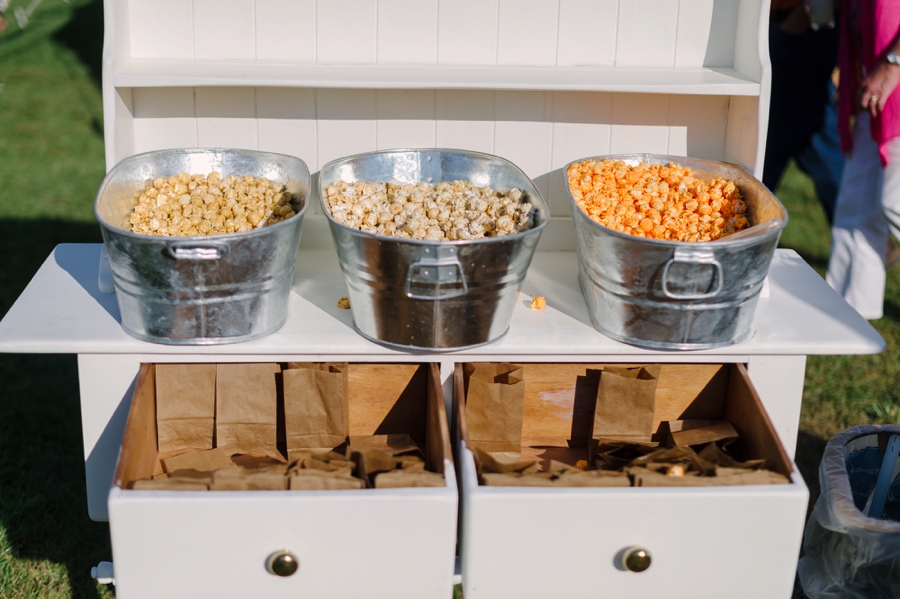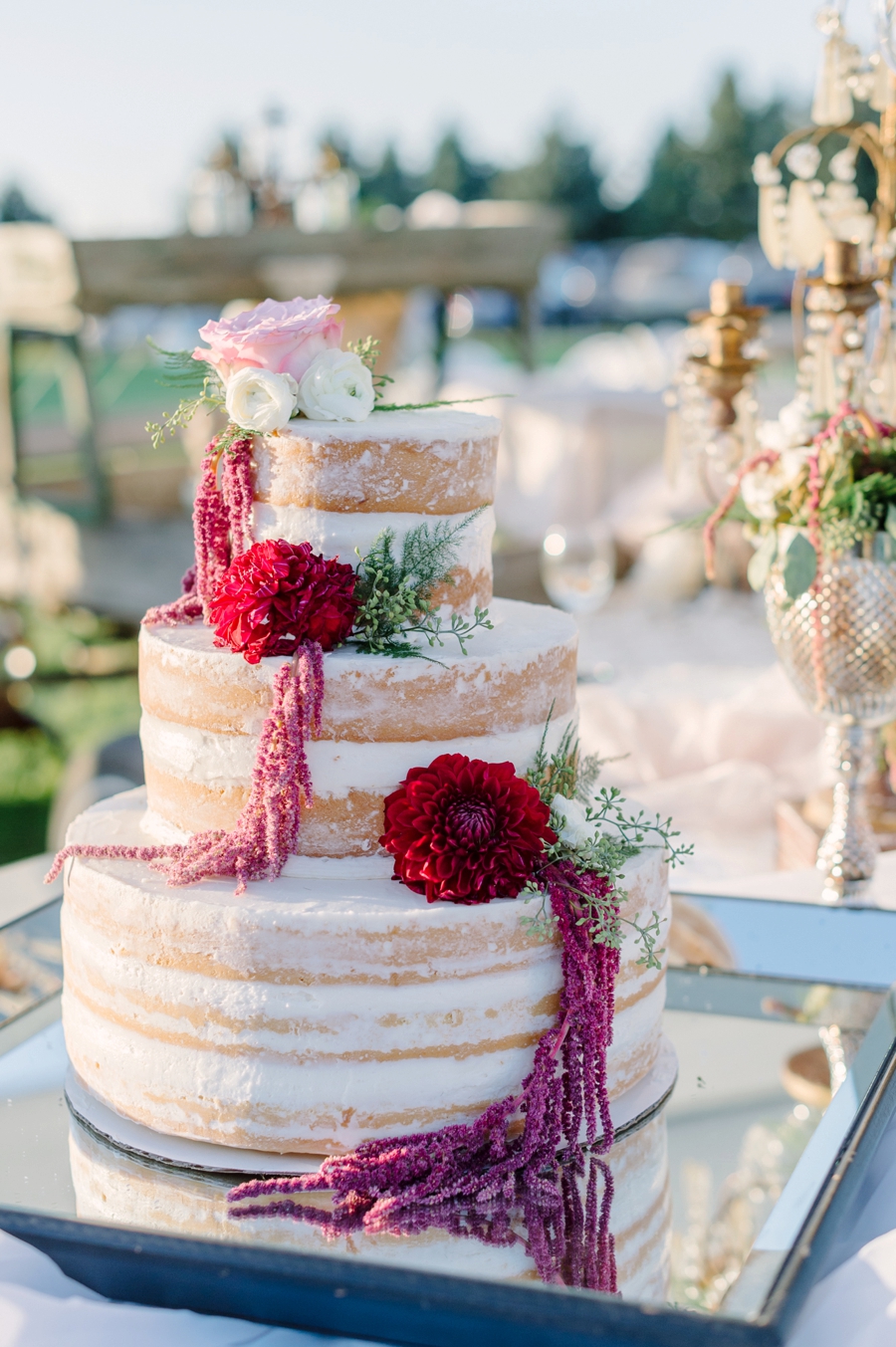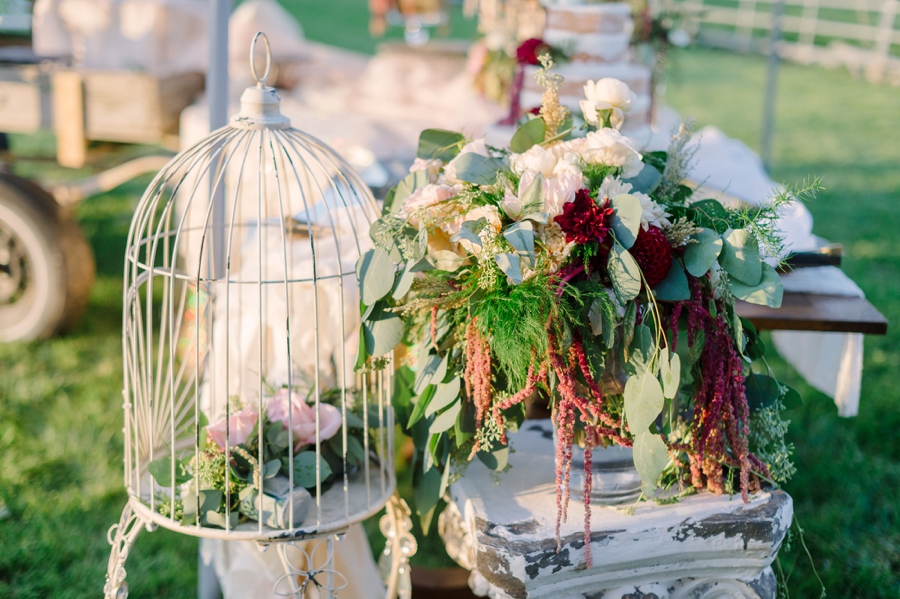 What was your favorite thing about your wedding?
The way we incorporated sentimental things into our wedding. For example, My husbands grandma Joyce, who passed away while we were dating gave me a handkerchief that she purchased in Italy because she knew I had traveled there and loved the country. For the wedding, I made it into a pocket square and gave it to my husband so she would be with us on our wedding day. We also used her old gold frames to make large menus, and possibly my favorite element was my late grandfathers horse buggy from the 20's to hold our wedding gifts. Family is so important to us and I love how our farm tables and family style dinner encouraged our guests to sit and break bread together.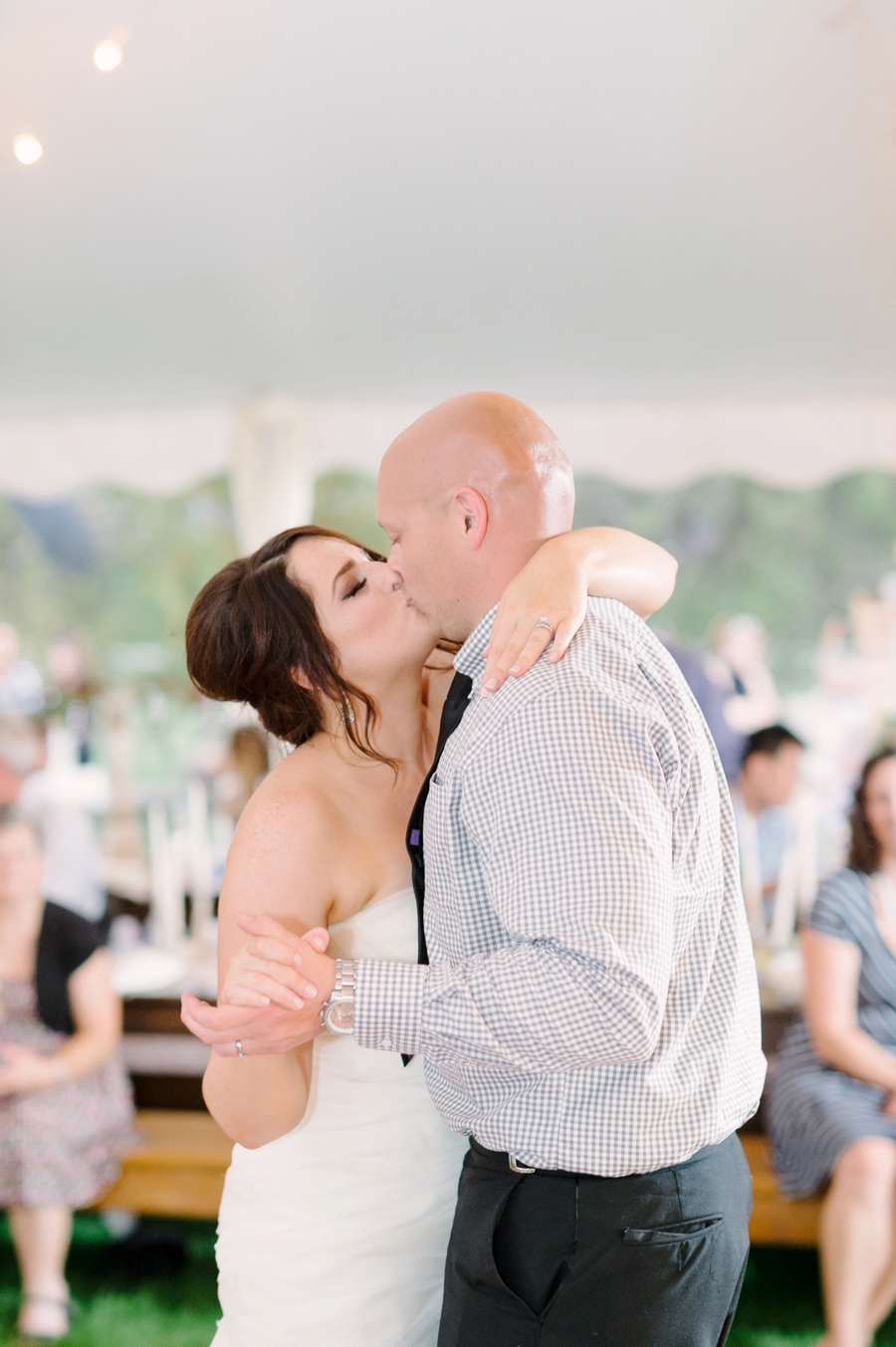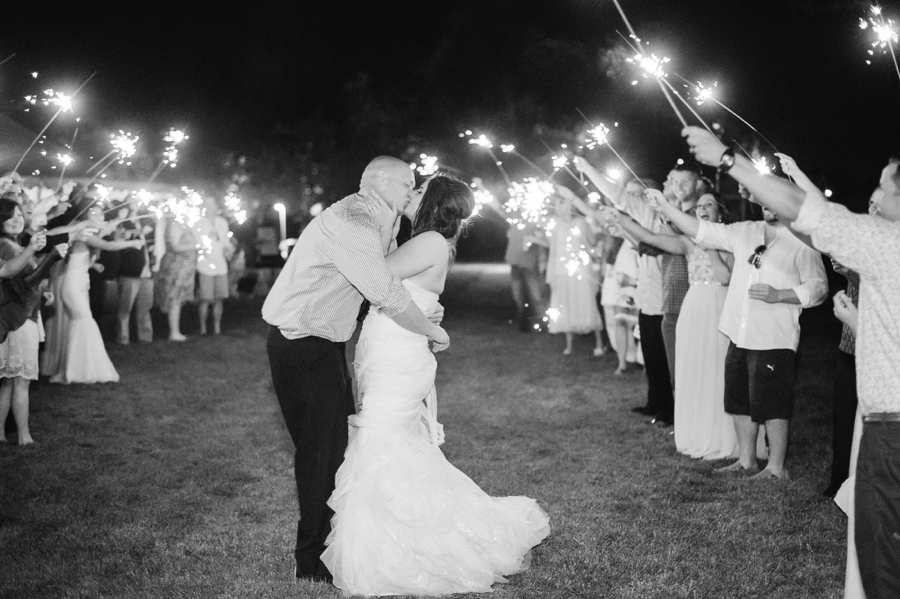 What is your best piece of advice for other brides?
Take time to enjoy every moment. Your wedding day will fly by. Make a conscious effort to be present because you will never get this day back. After it's over you will want that day back but you'll only have the memories of the day you married the love of your life.
Vendors who made it all happen…
Photographer:  Kristen Honeycutt Photo Co. // Floral Designer: Erica's Expressions // Linens and Coverings: Event Rents, LLC // Hair Stylist: Joanne St. Onge salon // DJ: Traks DJ Service //