5 Wedding Day Timeline Mistakes You Need To Avoid
---
Hey there! Thanks for stopping by today! My name is Janice Carnevale and I've had my event planning company, Bellwether Events, since 2006, and I've been working on events in the Washington DC area since 2002. Its safe to say I've written hundreds of wedding day timelines, and today I am here on Every Last Detail to share the top 5 mistakes I see on wedding day timelines!
If you want to skip everything below, here are the Cliff's Notes: pad everything. Everything you do will take longer. Everything your team will do will take longer. No one sticks to the limits you place on them for their toasts.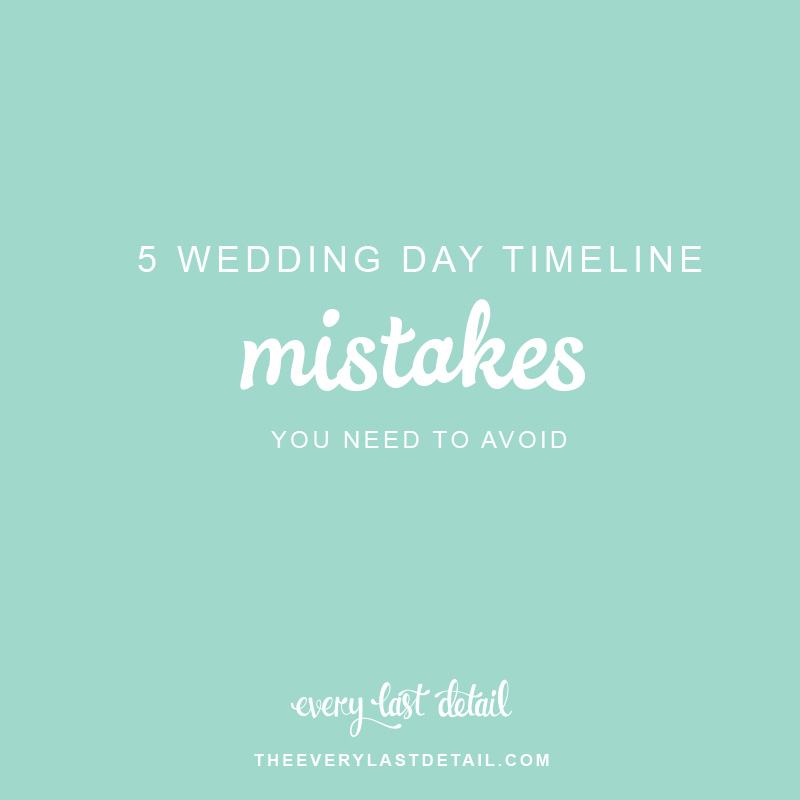 Mistake #1: Not planning enough time for getting ready.
For the bride(s), I personally allot an hour for hair, and hour for make-up and an hour to get dressed. If this sounds crazy to you, consider this: would you rather be ahead of schedule or behind? My clients are always happy when I tell them that they are running on time or ahead of the timeline, especially so early in the day. If you fall behind early on, it has a terrible snowball-rolling-downhill effect.
Extra tip: plan a break for lunch, and make sure you have some protein!
Mistake #2: Not planning enough time for travel.
Buses take more time than you might think. They cannot always park right in front of the pick-up location. They have to load up your wedding guests. They have to drive more slowly and take more caution than you or I would in our personal cars. Then they have to unload. I've allotted 15 minutes for a drive that was just a few blocks. I would allot 30 minutes for a drive that would usually take 10 minutes. And when a drive would usually take 45 minutes, I allot an hour.
Mistake #3: Not planning enough time for group photos after the ceremony.
You seriously need to plan for 3-4 minutes per group. I?ve watched this process many times. Wrangling guests. Setting them up. Taking the photos. Making them leave the space (yes, it's a thing!) I try to encourage my clients to have less than 5 family groups if they have to do photos after the ceremony. This will allow you to enjoy the majority of your reception. And I implore my clients to do a first look so that we can accomplish couple portraits and wedding party portraits before the fun begins.
Mistake #4: Not planning enough time for food service.
You can estimate that each plated course will take 30 minutes to serve, eat and clear. If you offer a choice-in-advance entree, allot 45 minutes for this course. Family style meals will be similar in timing. If you plan on a buffet, try to have 1 buffet line per 75 guests, and assume that it will take at least 45 minutes to get everyone through the lines.
Mistake #5: Toasts almost ALWAYS go longer than we planned.
If you want your besties to speak for a limited time, know this: people, on average, speak 130 words a minute. If you want to keep your toasters to 4 minutes or less, ask them to write a 400-word speech. They will likely go over a little bit, but it will be somewhat reigned in.
Haven't started your wedding day timeline yet? That is OK! ELD has this fabulous wedding timeline basics post to get you started!
Are you working on your wedding day timeline already? Do you have any pressing concerns that are weighing you down? Email me and let me know how I can help!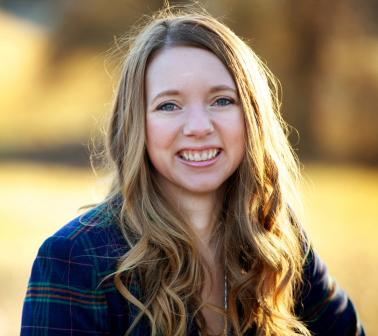 About The Author
---
Janice Carnevale, Bellwether Events
Janice has been a wedding and event planner in the DC area since 2002. Bellwether Events include modern, chic weddings; amazing theme parties; and heartfelt milestone celebrations.
The following two tabs change content below.
This post was written by an ELD Team Member... and there's a good chance she likely loves weddings, Kate Spade, and wedding details, as all of #TeamELD does!