Everyone says that the wedding day flies by… and well, that's because it does! After months and months of planning, your wedding day ends up coming down to the span of a few hours- also known as your wedding day timeline.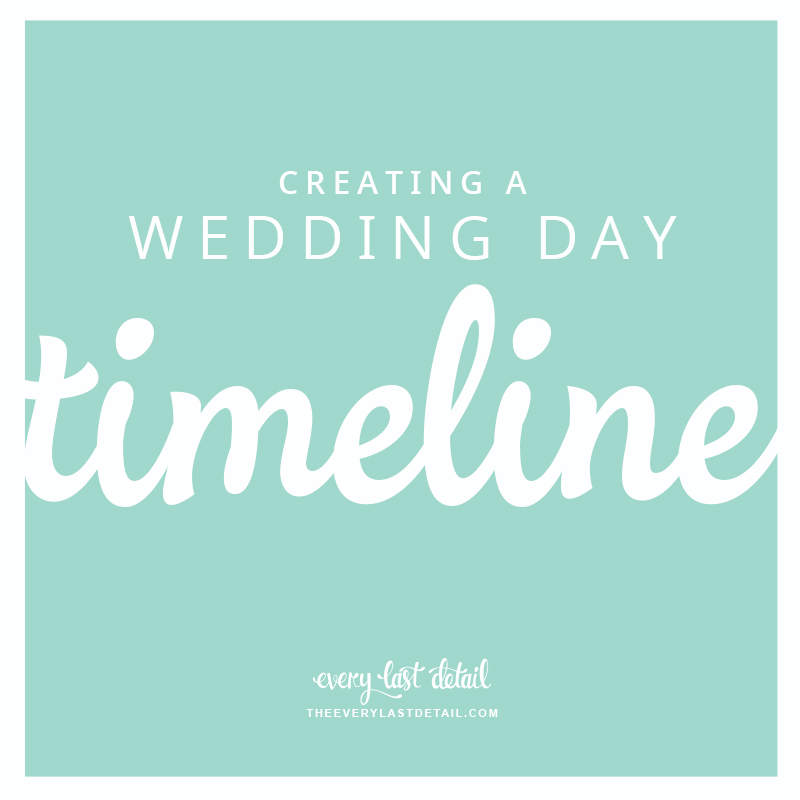 I mean, when you think about it, it's kind of depressing crazy; you spend hundreds of hours planning all the details for your perfect wedding day, and it's over in less than 24 hours.
Well friends, this is precisely why your wedding day timeline is one of the most important things needed for your wedding day to run smoothly. (And believe me- I've been to a wedding or two where there wasn't a timeline, and it was NOT a pretty sight!)
A wedding day timeline is one of the most important things needed for your wedding day to run smoothly.
For the best results, you should start creating your wedding day timeline early on in your planning- in fact, you probably have already done it, and you just don't realize it! For example, when you book your venue, they ask you what time you need the space. And when you book your photographer, they ask you how many hours you need their service for, right? This goes to show the importance of a timeline- because everything that happens on your wedding day is dependent on time.
Now, I'm not saying that what you decide on 12 months before your wedding is going to be what actually happens on your wedding day- we all know that things most certainly change and get updated when it comes to a wedding. But what I AM saying is that you should have some idea of your wedding day timeline throughout your whole planning process. [Note: Of course, if you have a wedding planner, they will work with you on your timeline and handle most of this for you!!]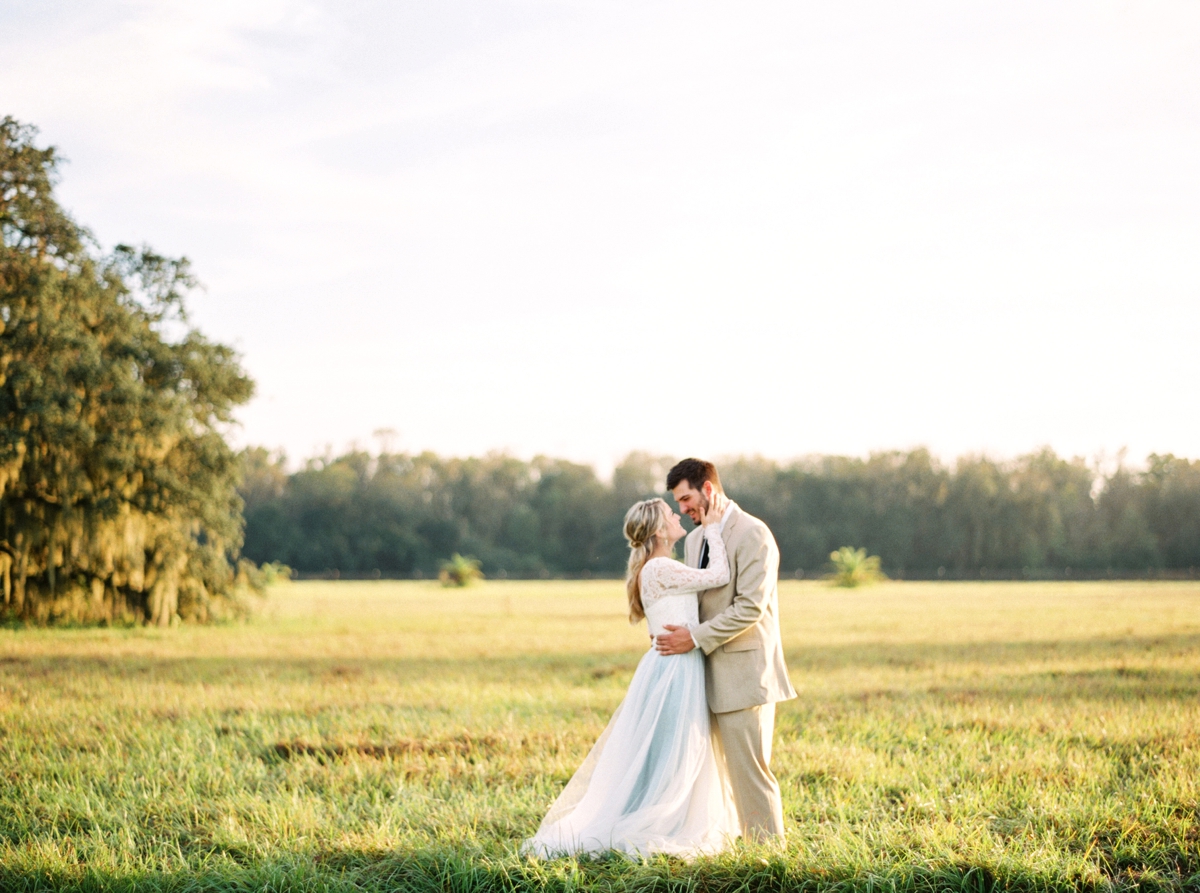 Image by Hunter Ryan Photo
Whenever I create a wedding day timeline, I don't just start from the beginning of the day- I start in the middle, with the times that I know are set in stone, and then I work backwards. More specifically, I start at the ceremony time, since that is the first time that is set in stone. So here are few key questions to answer before creating your wedding day timeline:
How many people will be getting hair and makeup done? (1 hour per person) 
Are you doing a first look? 
What time will your ceremony start?
How long will it take to get from the place you are getting ready, to your ceremony location?
How long will it take to get from your ceremony location to your reception location (if applicable)? 
How long do you have your reception space/caterer/DJ? 
In addition to these questions being answered, there are also a few common tidbits that you need to consider when creating a Wedding Day Timeline.
– Hair and makeup appointments- times and locations
– Time of arrival to ceremony location for bride and groom (especially necessary if needing to stay "hidden" from each other), and transportation to and from ceremony if needed
– Time for photos before and/or after ceremony
– Time to bustle your dress
– Will you and your new husband be attending the cocktail hour?
– Announcement/Grand Entrance into your reception (and who will be announced- bridal party and parents, just bridal party, etc)
– Time of First Dance
– Time dinner will be served/buffet opened
– Time of Father/Daughter and Mother/Son Dances
–  Cake Cutting
– Toasts
Once you have the answers to the questions above, you can start creating your timeline! I've put together a sort of "outline" of a timeline for you all to work from. Since a timeline is dependent on MANY unique factors, I didn't include actual times- just the "events" that you need to be planning a time for, and a spot for you to add in your own time. You can download a zip file of the templates by clicking below!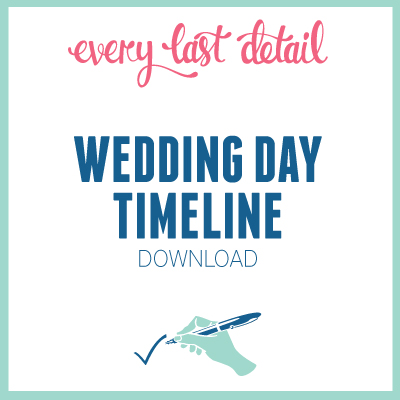 And because there are certain things that you should keep in mind when it comes to creating your timeline, here some incredibly helpful things to know from V List wedding pros:
"Make sure you have time to eat! It sounds silly, but so many brides jam pack their schedule that they don't get to eat and they are starving (and sometimes light-headed) from lack of food. I always schedule time in my schedule for the bride to eat breakfast and at least a light snack and drink PLENTY of water. For each alcohol drink you have , I always recommend one glass of water, especially in the Florida sun and heat."   – Kelly of Just Save The Date Events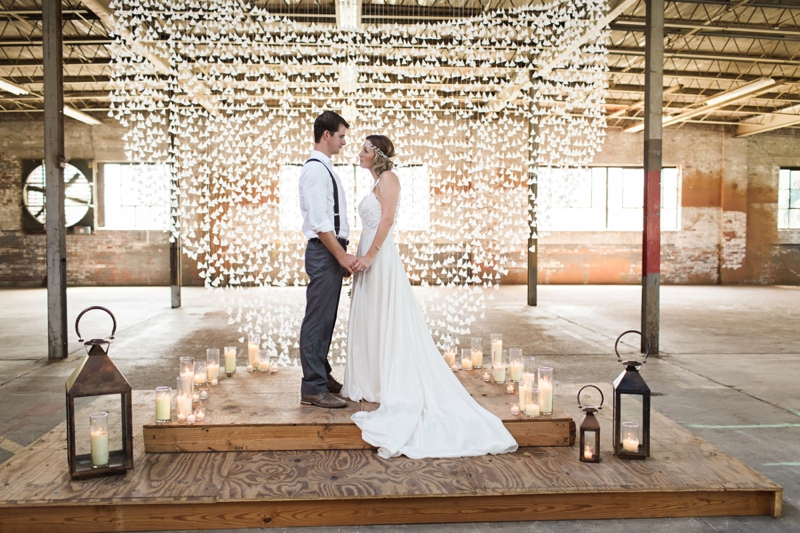 Image by Brooke Images
"Remember that the "sunset time" means the sun is dipping below the skyline at this time and it will then be dark. Most photographers want to end your portraits at sunset, not start them!" –Caroline & Evan Photography
"Don't try to cram too many things into the day. Be sure to consult with your photographer, makeup artist, hairdresser and planner to be sure they are all on the same page. Same goes for the reception…so many couples pack too many formalities in that they don't get to enjoy the reception at all." – Kelly of Just Save The Date Events
 ————————————————————-
I know when I was planning, I had NO CLUE about any of these things! You definitely want to keep of ALL of this in mind when creating your timeline… because quite frankly, it just helps to know all you can, right? :)
So friends, I'd love to know- have you started on your timeline? Have you had any timeline issues that you've run into while planning? Comment and let me know- I'd love to help you out!
This post was originally published Apr 18, 2013 and has since been updated and revamped.
The following two tabs change content below.
Lauren Grove is the editor and owner of Every Last Detail. A clueless bride-turned-wedding planner, Lauren uses her experiences and knowledge to educate and inspire brides all over the world.