A few weeks ago, we talked about how to know if you should have a destination wedding or not. I think destination weddings are awesome for the right people and the right destination, so I thought today would be the perfect time to tell you about one of my favorite destination wedding locations- Atlantis!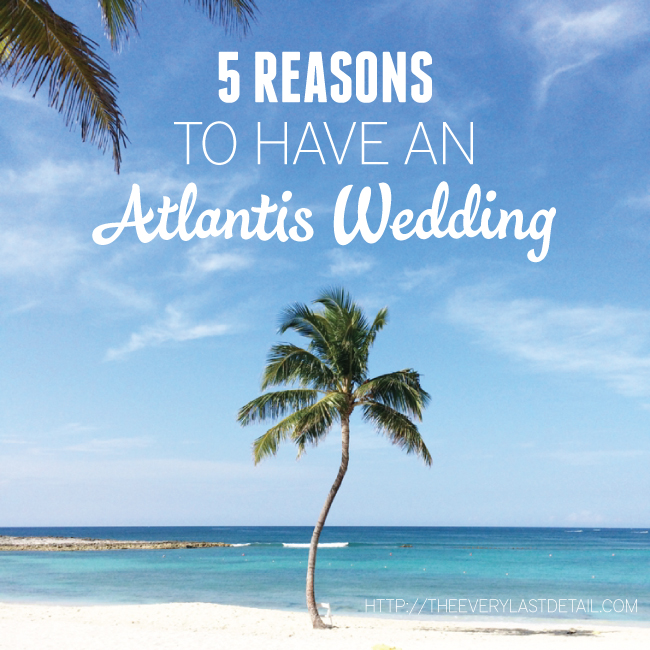 My husband and I were lucky enough to experience Atlantis over the summer as part of a wedding press trip, and my goodness, it was so perfect! I learned all about the destination wedding options that Atlantis offers, including their newest venue, Ocean's Edge- which is literally right at the edge of the clear blue ocean. The beautiful setting of the Caribbean is just one of the many amazing reasons to have an Atlantis wedding, but I wanted to share a few more of those reasons with you…
1. Atlantis Is Easy To Get To!
Flights to Nassau are easy to find, it's close to the US, and the Nassau airport is easy to get in and out of. Once you get to Nassau, Paradise Island (where Atlantis is located) is a quick 30 minute drive away. Bonus: Everyone in Nassau is super friendly!
2. Beautiful beaches and Caribbean ocean views
Oh yes, gorgeous beaches and views are most definitely a reason for getting married at Atlantis! The pure white sand and clear, aqua blue water is reason enough for me! But I'll let some of my photos speak for themselves…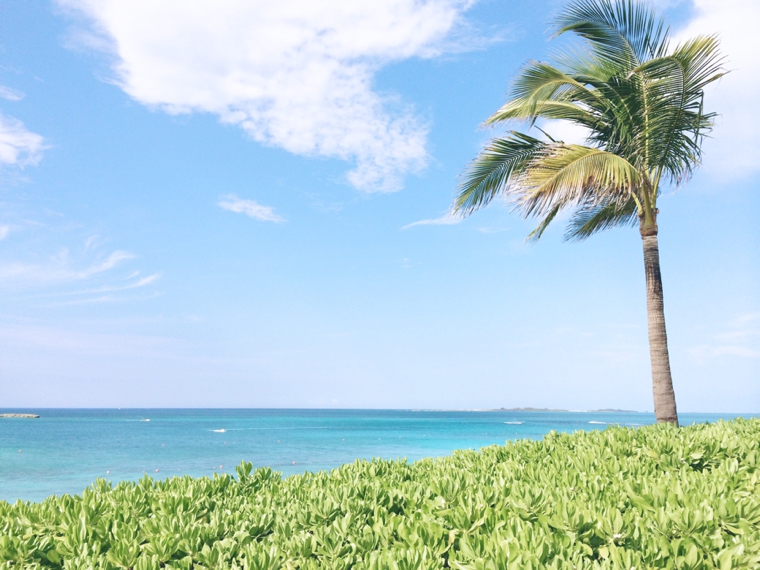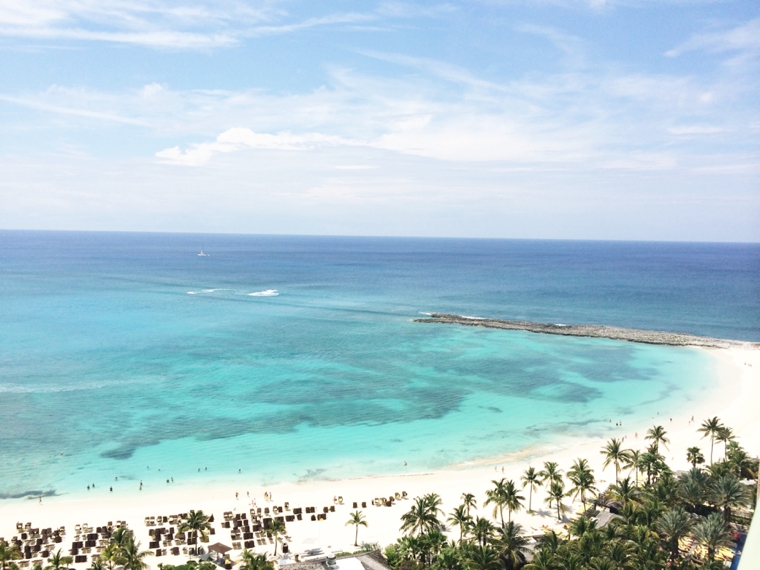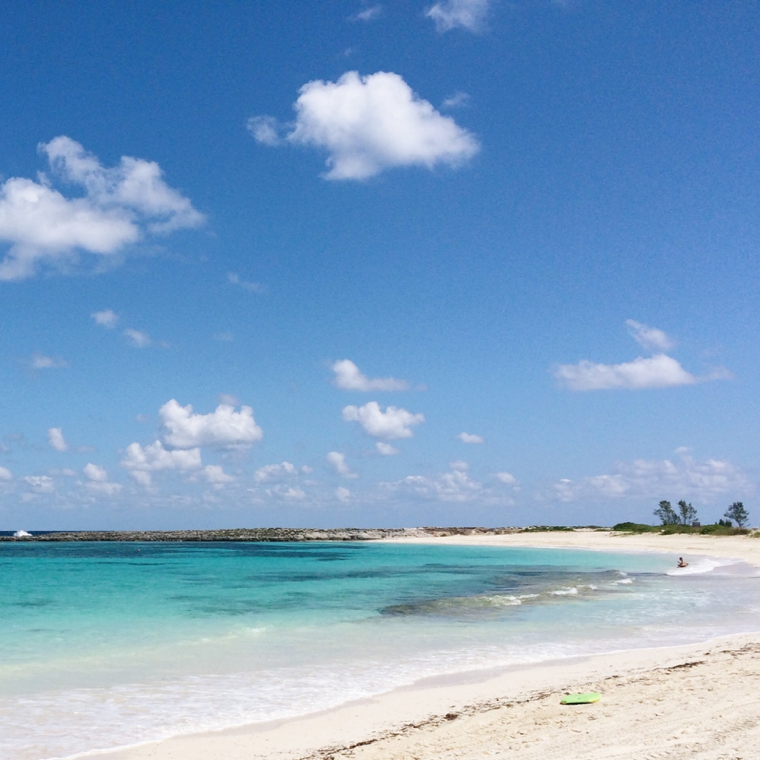 3. The newest Atlantis venue, Ocean's Edge
The newest wedding venue at Atlantis is Ocean's Edge at The Cove, and it's stunning! It is really and truly at the edge of the ocean, with the crystal clear aqua water of the Caribbean as the backdrop. Ocean's Edge is the eighteenth wedding venue at Atlantis, and in my eyes, the most gorgeous. It's private, and has everything you could possibly need for your destination wedding- an enormous oceanside beach deck, a beautifully landscaped event lawn, an indoor pavilion, and even an outdoor patio. This unique design enables you to have both your wedding ceremony and reception all in one seaside space at Ocean's Edge.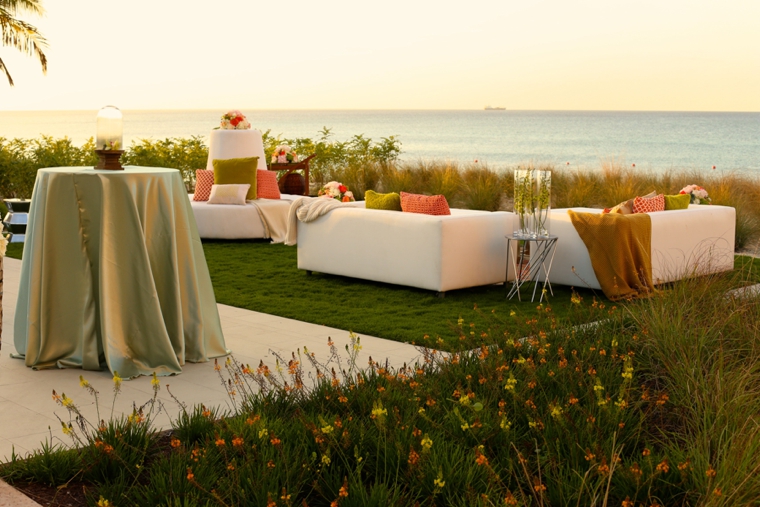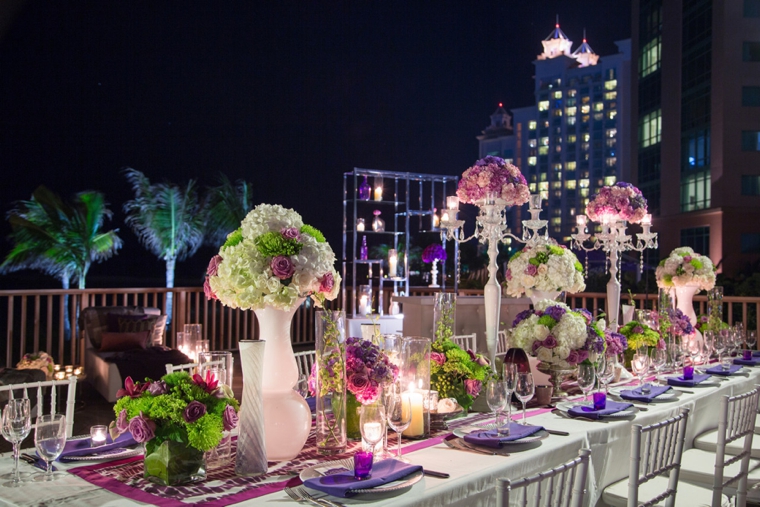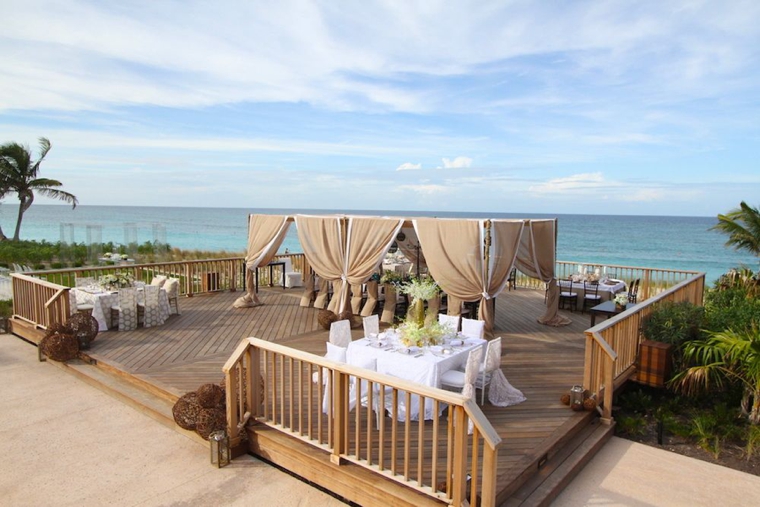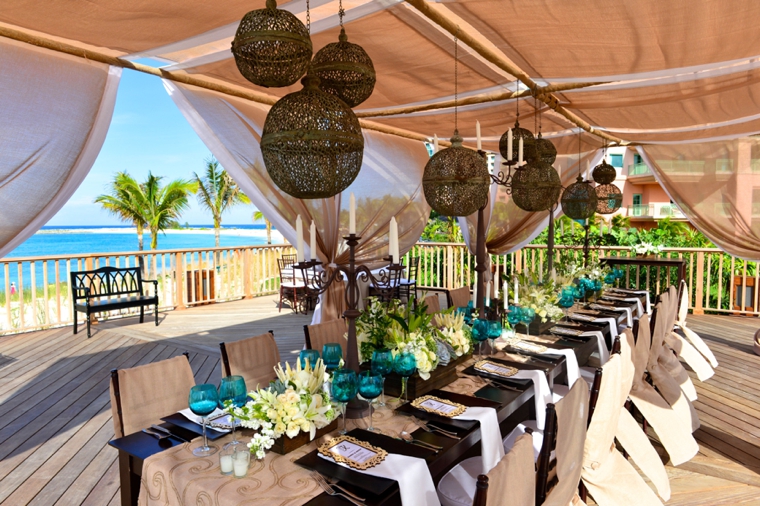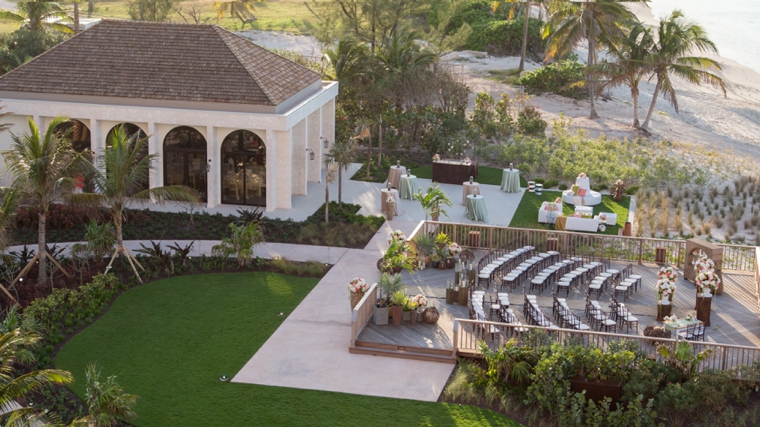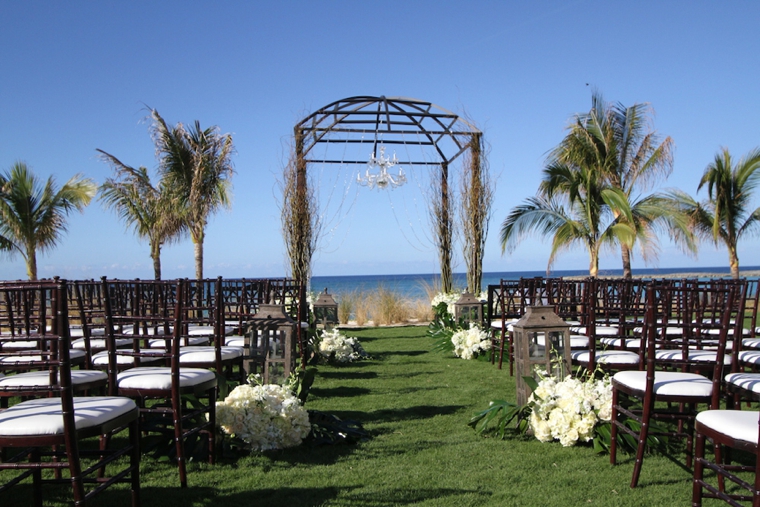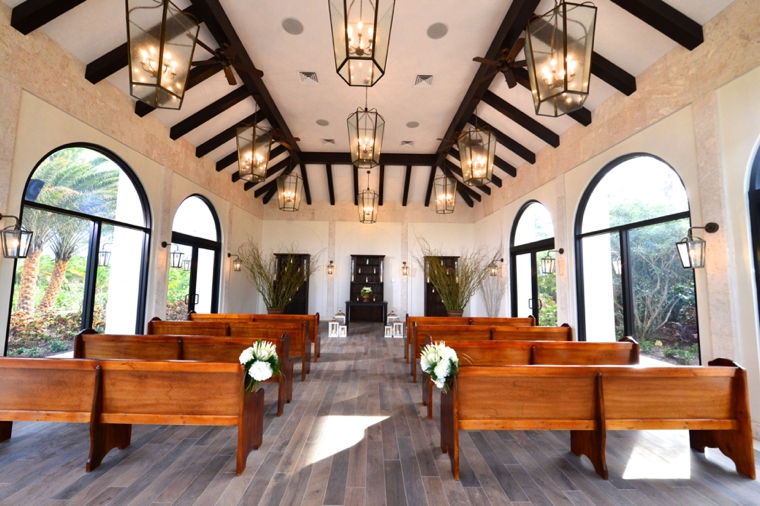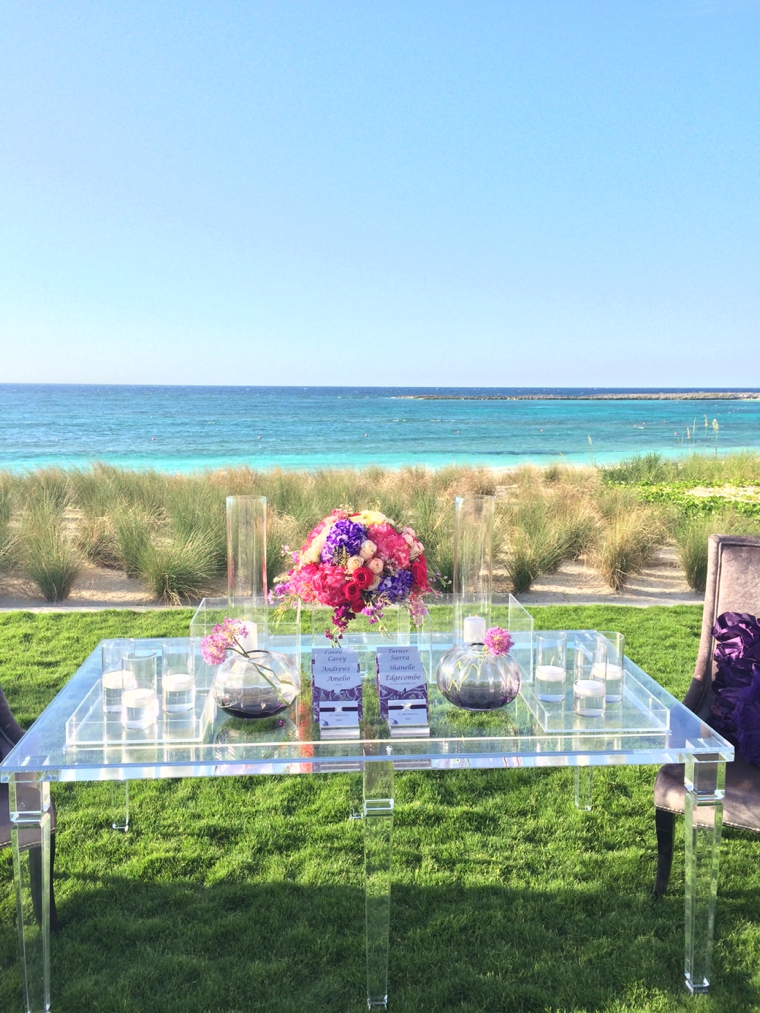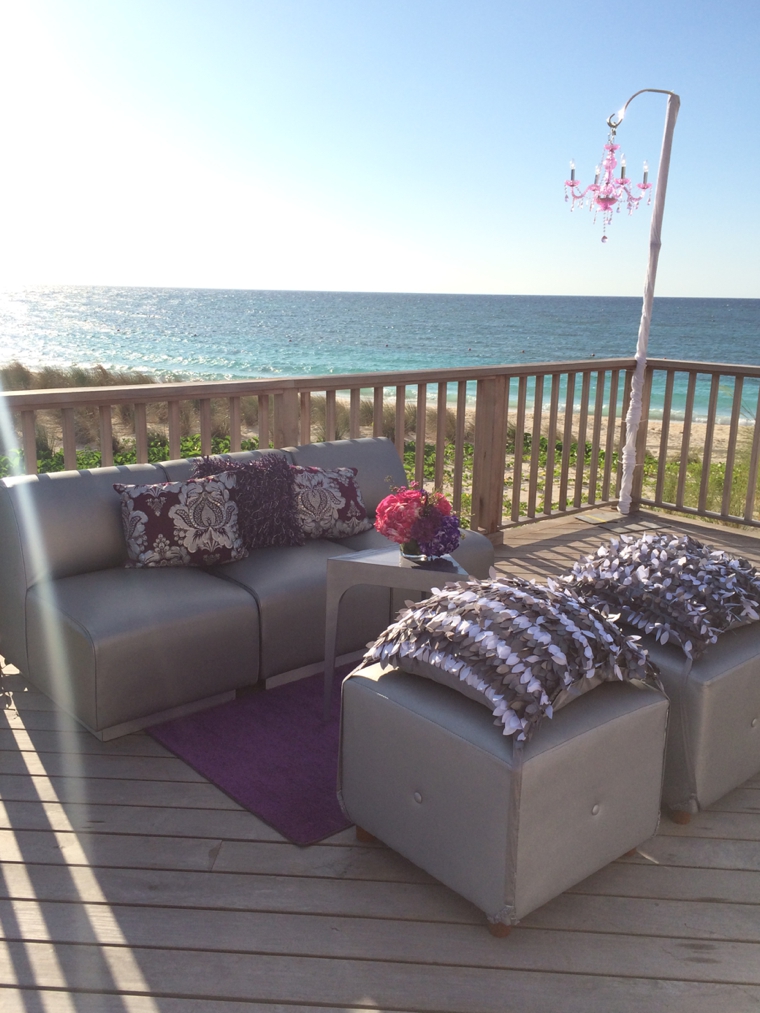 4. There is something for everyone
The awesome thing about the Atlantis resort is that there is something for everyone! If you have kids, they will love Aquaventure for some waterslide thrills before or after the wedding. The older people attending might spend some time at the Handy Schmitts Casino, and if you want to pamper yourself, the spa is absolutely amazing. My favorite area of Atlantis is The Cove, which is also the resort building that is closest to the Ocean's Edge wedding venue. It's modern, chic, and gorgeous, and it even has an adults-only pool area! Oh, and did I mention that Bobby Flay has a restaurants at The Cove? It's seriously a foodie's dream! With all of these wonderful things, plus many more I didn't even mention, having an Atlantis wedding could definitely double as a vacation getaway for all of your friends and family!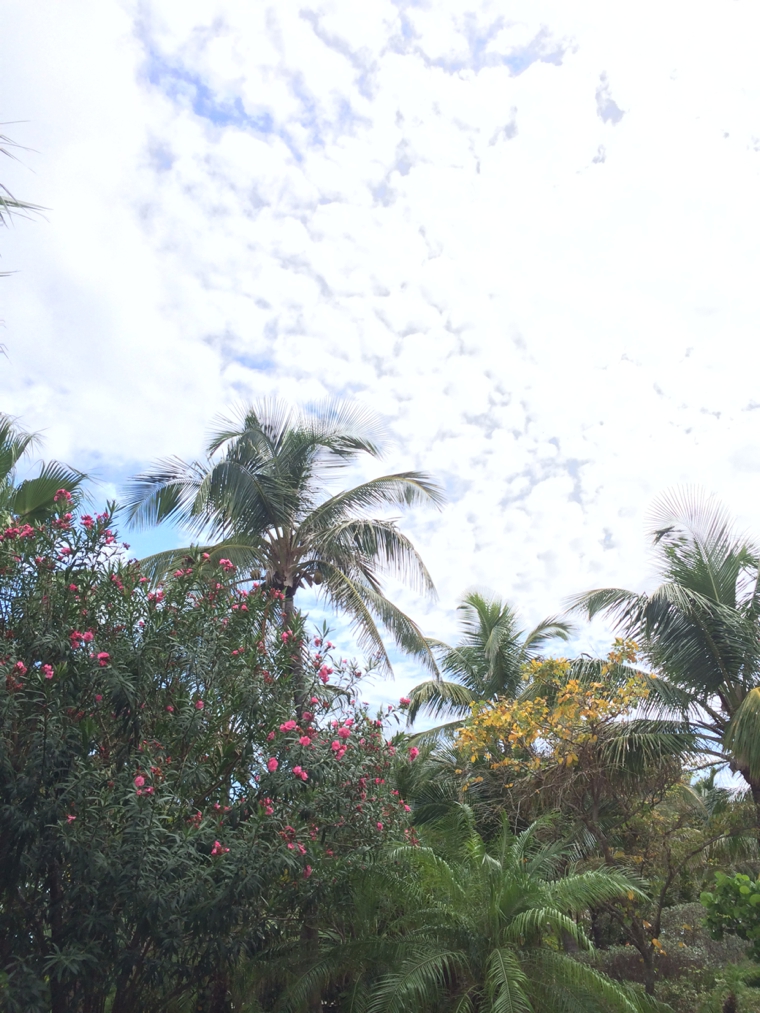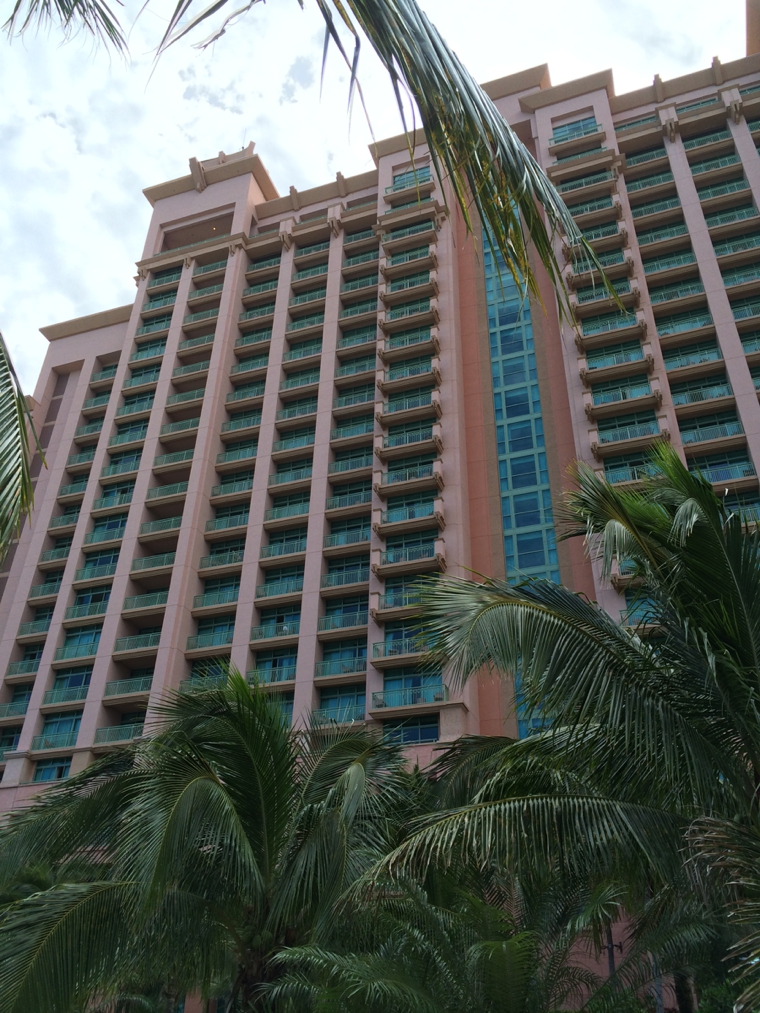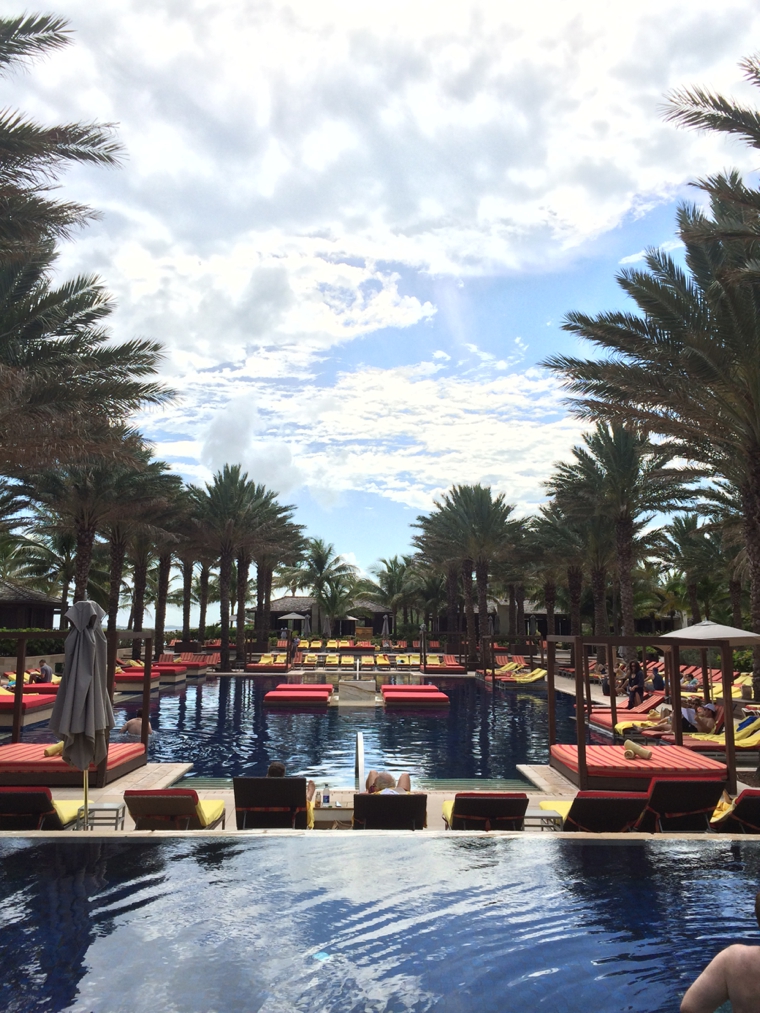 5. It's easy!
Getting married in the Bahamas is easier than you might think. There are no blood tests or long waiting periods, like some Caribbean locations have. LoveAtlantis.com states, "The Bahamas Law states that the couple must be a resident in The Bahamas for 48 hours prior to the date of the application. HOWEVER, couples can file for their paperwork the next day after their arrival i.e. if you arrive on Wednesday you can apply for your license on Thursday. You will be required to bring the copy of Bahamas Immigration form which you receive upon entering the Bahamas. This form will state the length of time you will be staying in the Bahamas."
In addition to the legality of getting married in the Bahamas, Atlantis has several wedding packages available, so there is sure to be something that will fit with your budget and needs. Anything from eloping with just the two of you, to a totally custom wedding, the Love Atlantis team can make it happen! And PS- I highly recommend Ocean's Edge! It's seriously the most gorgeous location! [There is a great info page about getting married at Atlantis found here.]
So there you have it! 5 reasons to have an Atlantis wedding! Our experience there was awesome, and I know that a wedding experience at Atlantis would be even better! Are any of you considering a destination wedding? Have you thought of Atlantis as a potential location? 

The following two tabs change content below.
Lauren Grove is the editor and owner of Every Last Detail. A clueless bride-turned-wedding planner, Lauren uses her experiences and knowledge to educate and inspire brides all over the world.