From the editor: Hi friends! So we talk all the time about what to do and when to do it when it comes to planning your wedding, but today I want to touch on something that I don't think we've ever talked about here on ELD- destination weddings! A destination wedding is a whole other world when it comes to planning, but it's also a great option for some couples. I planned a few destination weddings myself back in the day, but I certainly don't know them like the back of my hand like destination wedding planner Emmanuela Stanislaus of Precious Occasions does, so I asked her to share a few insights on how to know if a destination wedding is right for you! So if you're considering a destination wedding, or haven't quite decided where to have your wedding take place yet, read on!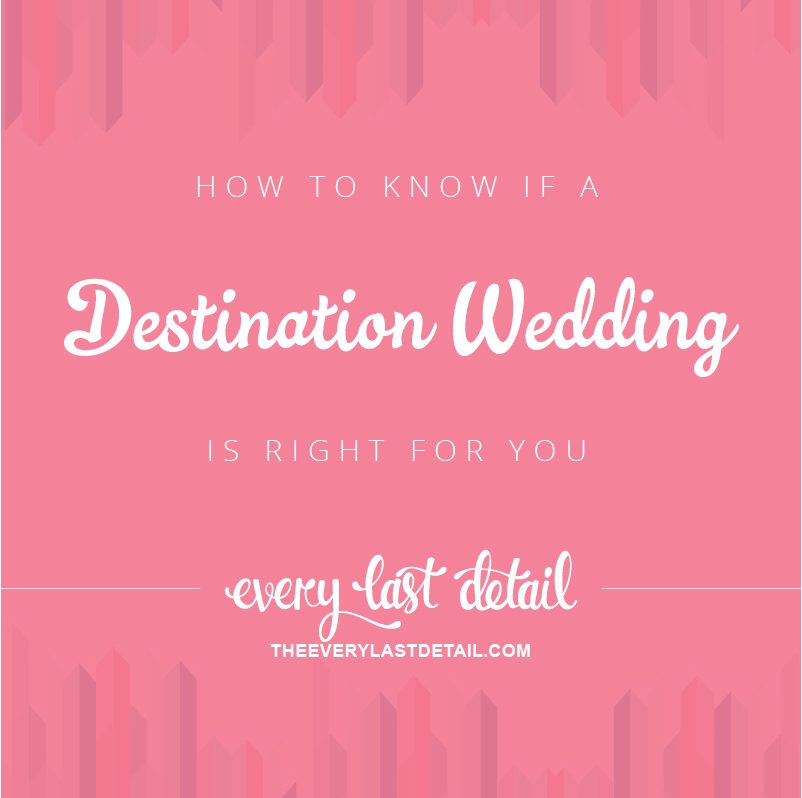 How to know if a destination wedding is right for you
---
Destination weddings are something that couples usually think of when they start to get overwhelmed by the wedding planning process. The scenery and adventure typically gets people excited at the prospect of saying their vows in a dreamy or exotic location. While this sounds very tempting, destination weddings aren't for everyone. Here are some quick questions to ask yourself before making the decision:
Do you want to be unique?
If having your wedding in your hometown bores you to tears, consider having a destination wedding. A destination wedding is a wedding that takes place at least 100 miles away from where the couple resides. That means that you have a ton of options at your fingertips to help make your wedding special. Destination does not necessarily mean overseas or on the beach, so be creative and choose a place to speaks to your personality, interests, or history as a couple.
Are there important key people that you want to attend your wedding but will not be able to travel?
This question typically applies to older members of the family, such as grandparents. Are they healthy enough to make the trip? How about friends or family members that are afraid to fly or are unable to afford the trip? You'll have to think about this before you settle on a decision. If there are important people that will not be able to travel, then you'll have to reconsider having a destination wedding.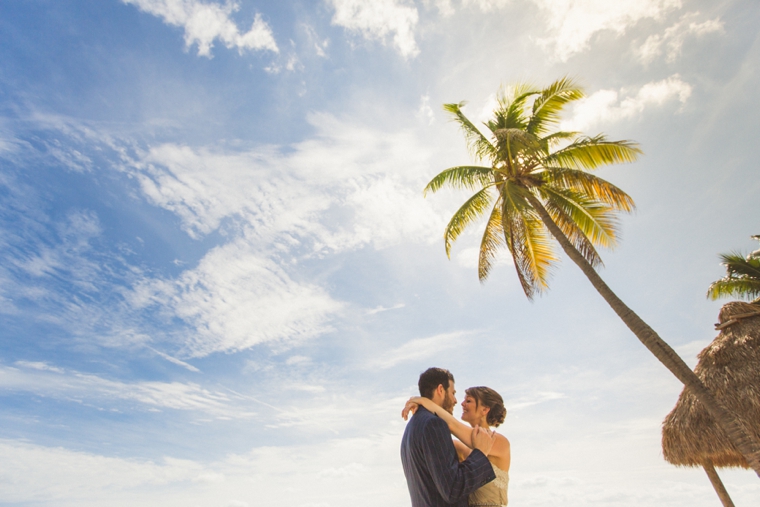 Image by Concept Photography, via A ROMANTIC CHIC ISLAMORADA WEDDING
Are you a control freak?
Destination weddings require a certain level of flexibility for the unexpected. No wedding is without it's fair amount of surprises, but there is a new level of possibilities when planning a destination wedding. Typically, you're planning for months via phone and email, which leaves some area for miscommunication or misinterpretation, and in most cases, you are not able to visit the specific venue beforehand. With that being said, destination weddings tend to work well for laid back/go-with-the-flow couples that do not need to control every aspect of the wedding.
When you imagined your wedding day, did you picture an intimate affair?
Destination weddings typically have a smaller headcount than if you were to have a wedding closer to home. The intimate group makes for greater interactions. Guests will arrive a couple of days before your wedding, which allows you to spend more time with them versus a traditional wedding. If this is what you imagined, then a destination wedding may be right for you!
—————————————————-
Based on your answers to the questions above, you might be on your way to planning a destination wedding! Destination weddings are a bit complicated to plan, but thankfully there are more resources today than ever before to help with the process. Some of these resources include destination wedding planners that specialize in various regions of the world, as well as resorts that have developed wedding packages to make the process easier.
So, are you on your way to planning a destination wedding? What questions do you have that will help you make your decision? I'd love to hear them- please don't hesitate to ask in the comments below!