The online wedding planning world boasts countless lists of questions a couples should ask prior to booking a wedding venue or vendor. A few of those common questions include some the following:
"How many weddings do you do a year?"
"How many weddings do you do in a day?"
"Do you have people that work for you?"
"What happens if you're sick?"
"What type of equipment do you use?"
"Do you have back-ups?"
Now, I'm not going to argue that these aren't great questions to ask. Each question would elicit direct answers with little room for "grey area", miscommunication, or misinformation.
But here's the thing- what happens if you ask what you think is the "right" question, yet you aren't given the whole answer? This is where is the "grey area" I just mentioned shows up to the party- without you even knowing it.
Asking those questions I mentioned above is just fine, but not getting the whole answer from a prospective venue or vendor? That could be quite harmful to your planning process- and your wedding as a whole.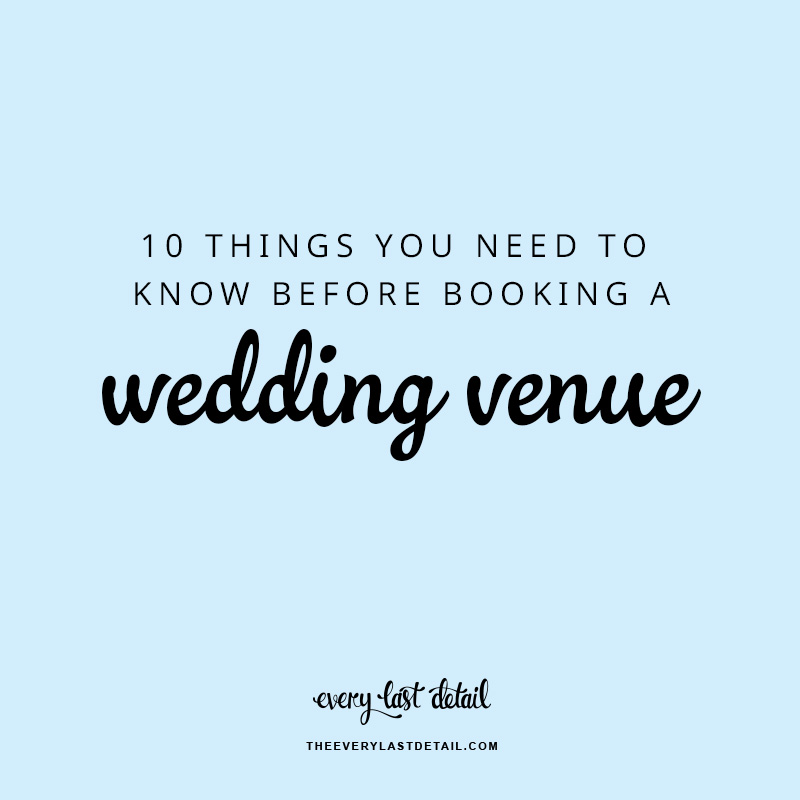 So I'm here today to tell you to forget about asking "the right" questions to get information. Instead, you need to be the one providing information to a prospective venue or vendor- information that is specific to your event that will in turn play a part in the outcome of that venue or vendor's offerings.
So to start off, let's talk about the information you need to know and provide a potential venue with:
1) Time of the ceremony, cocktail hour, and reception.
This especially is important if you're having a church ceremony. Most will only offer an early mass/ceremony time which will leave sometimes as long as a 3 hour gap between ceremony and cocktail hour. This is why it's important to start thinking about your wedding day timeline early on!
2) The time you want your event to end.
A lot of couples want to have their reception last until after 10:00pm, but there could be some limitations preventing that from happening.
For example: If the venue only allows for a 5 hour open bar, and you want a 4:00 ceremony followed by a 4:30 cocktail hour, that means your event will have to close the bar no later than 9:30. If you wanted the party to end later, you would then need to reconsider your ceremony time. BUT if you had a later ceremony time means that the lighting may change with the photography schedule and if you wanted to have those gorgeous natural lighted portraits of you and your partner, either stick to the 4:30 ceremony time and have an after party, or do a first look.
3) How many guests you want to have.
Tell your venue how many guests you plan on inviting. Be sure that the venue can fit every guest on your list because the 80/20 rule of RSVPs has quickly become an old wives tale and it's likely that more than 80% of your guest list will come to your wedding. Always overestimate so that you aren't in a pickle when the final RSVP's come in.
4) Whether it's important for ALL GUESTS to eat in the same room/area.
Ask to see what a layout would look like for your ideal guest count. Some venues may say, "We can make it work when you get your final guest list" or they will tell you it might look different for your wedding day. If you want a head table, sweetheart table, all rounds, or all longs, you will need to see how (if at all) the guest tables will fit. If your vision doesn't fit, neither will your guests, and you will need to either choose a different venue or cut the guest list. Also, you may not like the outcome of "making it work" so be persistent! Moral of the story- don't sign a contract without seeing an example of a layout.
5) Tell your venue your 
budget for them

, not your total budget.

Example: Your total budget is $30,000 and a venue has an $18,000 food and beverage minimum with a $3,000 venue fee. By the time you add in tax and gratuity, you will have $0 left to spend on the rest of your wedding. That means, in order to book that space, you would have to double your budget just to hire the essential vendors- DJ or Band, Florist, Photographer, and Planner.

Tip: Know the right lingo (see our Wedding Planning Dictionary here) and definitely know what a BEO is. A BEO is a Banquet Event Order. It is what a caterer or venue (with onsite catering) uses to sum up your event, food and beverage selections, rental needs, staffing, etc. Before you sign a contract, ask to see the bottom line or estimated BEO for your event. If you wait until you have the perfect meal selections chosen, you might end up being over budget, yet unable to get out of the contract. Be smart and tell your Event Manager or Caterer what your expectations are up front.

Once you share all of the things mentioned above, it's time to get into the questions you should be asking. These aren't your typical questions- these get into the nitty gritty details…
6) What is the typical back up plan for rain, and will it cost you anything extra if you have to use it?
Back up plans are indeed used quite often, especially since setting up a wedding takes several hours. If there is inclement weather in the hours leading up to your wedding, you may need to use your back up location- providing your first choice was outside that is.
7) Will you have time to setup?
In my experience as a wedding planner, I need at least 3 hours to set up for an event. Ask the venue if that- preferably more- is possible. And be clear that all the tables and chairs need to be in place already so that the vendors you hire can also do their jobs.
8) Is there another wedding or event in your space on the day of your wedding? How will the two events will overlap with each other?
 Ask the venue if they are hosting any other events that day, where they are taking place, and what the timing of those events are. In my experience, an event takes about 2-3 hours to set up prior to guest arrival. I have had venues sell their space to a client with a morning wedding that was to be over at 3pm and our ceremony was to begin at 5:30. It wasn't until 3:30 for all the previous guests to leave the space and our guest arrival was 5:00, giving us only an hour and a half to set up. If you move forward with this venue, make sure your florist, rental vendor, wedding planner, and most importantly your photographer know that they will have a tight time schedule to work with.
9) Getting a deal for a particular day? Ask why.
If you are offered a "deal" for a special day, ask why. Don't just consider the discount as a gift- there is always an underlying reason. Case in point: I have seen venues that offer a Sunday brunch to their members, and book brides for a Sunday event date by saying they will get a discount. What they fail to highlight is that they cannot get into the venue until after their members leave, which is around 2:30pm. The venue (and sunset) also mandate that the ceremony time be set for 4:30 because they only provide a five hour rental period, so the farewell is 9:30. Doing things this way ensures their staff won't have a late night and are able to prepare for an early Monday morning. That bride is going to have to hire pros to setup her wedding in that 2 hour window of time, and keep her fingers crossed that it's enough!
10) Ask your venue what is included, and decide whether it's worth keeping or outsourcing to an outside company.
I will say- it all comes down to linens. When you are spending thousands of dollars on gorgeous floral arrangements and then you place them on an over laundered, likely stained, basic linen that is threadbare and doesn't touch the ground on all sides, it might not be worth the savings of using the "in-house linens". Renting linens won't amount to much being spent, but they will definitely make a big, positive impact on the appearance of your wedding reception. This concept could also apply to more than just linens, including wedding coordinators, chairs, music, and sometimes desserts.
---
All of the things above are based off of what I have witnessed and had to deal with as a wedding planner, and are also things that my own couples almost never think of. It's our goal at Every Last Detail is to provide you with information that help you plan the best wedding you can possibly have, so it's my hope that this insight will do just that when it comes to booking and working with your wedding venue!
The following two tabs change content below.
Hailing from Northeast Florida, Adair Currie has spent the past four years carving out her niche when it comes to executing spectacular events & weddings for her clients. Taking a different approach to the planning process with focusing on the couple or client first, keeping love & warmth of the event in mind, and creating memorable details that are client centered, has set Adair apart and ultimately has led her to be named Jacksonville's Best Wedding Planner.