In my time in the wedding world, I've noticed lots of talk about the average cost of a wedding– both online and offline.
The thing about this is that every wedding is different- just as every couple is different- so it's really quite difficult to make an overarching "average cost of a wedding" statement. Today I'd like to chat about these differences, and how they relate to what weddings cost.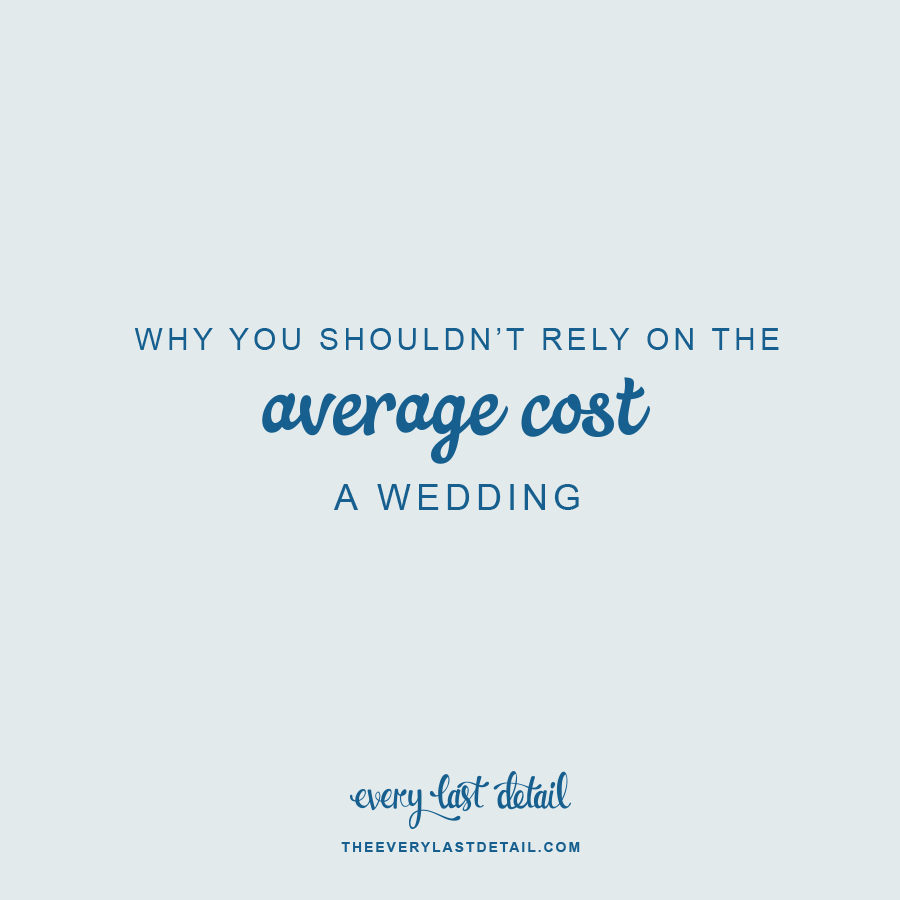 Usually, whenever I hear the words "average cost of a wedding", I immediately think of the surveys that I've conducted on this particular subject, surveying wedding professionals about what their average brides spend with them.
I've conducted this survey twice now, and am on my third one, because if there's anything that I learned when planning my own wedding, and then several others professionally, it was that brides and grooms usually have no idea about what to expect things to cost. This unfortunately leads to surprise and disappointment when you hear what things will cost for you wedding, thus taking the fun out of wedding planning- and quite frankly, planning a wedding should be an enjoyable experience!
As I'm sure you know, I'm all about couples gaining knowledge about weddings, and I think that you deserve to have some kind of expectation of what to expect things to cost. Many of the surveys that are out there reporting on the "average cost of weddings" include data of weddings that range from one spectrum to the other. This includes weddings that were $5,000 and weddings that were $100,000. If you know anything about data, having such a big variant in numbers doesn't really end up yielding an accurate average. In my opinion, the typical "average cost of wedding" surveys are totally unrealistic, and reporting this inaccurate information is a disservice to brides all over!
[Editor's note: When I was a wedding planner, I rarely planned weddings with a budget of less than $35,000. My couples used professional vendors, they and their parents contributed to their wedding costs, and they wanted their guests to have a great time. These are the weddings that I myself know, and this is why I provide the information on Every Last Detail in the way that I do.]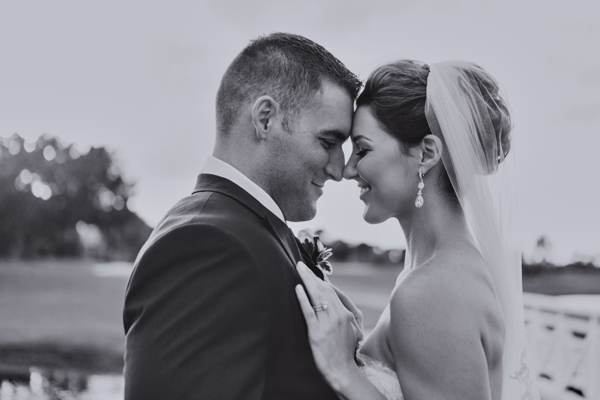 Image by Concept Photography
So now let's talk about the *difference* that exists among weddings. Every wedding is different because every couple's story, budget, life, etc is different- no two weddings are the same. This is common sense, right? But the issue is that this difference makes it quite difficult to gather statistics about weddings and report about them. Whether we're talking about money, decor, food, or even attire- it's really hard to lump one wedding in with another.
For example- a DIY backyard wedding is way different than a wedding taking place at a luxury Palm Springs hotel. There's nothing at all wrong with either of those weddings- they're just different! The fact that people have their own personalities, likes, and style translates into couples wanting something in particular for their wedding, and to me, that is a beautiful thing.
As I mentioned in the example above, since weddings are different, you can't really compare a luxury wedding to one that is more economical. There are so many elements involved in each- it's like comparing an apple to an orange! You really can't compare a $10,000 wedding to a $80,000 wedding. I know you want to, but just don't do it- it's not fair to yourself!
Now I know we all hate talking about numbers and budgets and pricing, but the truth of the matter is that money is what makes (most) weddings happen. In my time in the wedding industry, I've learned that weddings can often times be divided into different budget "categories".
These budget differentiations are primarily why with The V List, I have members indicate what their pricing categories are based on the total budgets of their average brides- so brides know that they are looking at vendors who are in their budget. These categories can definitely be further elaborated upon, but the basics are as follows:
$ = Total wedding budget up to $30,000
$$ = Total wedding budget $30,000-$90,000
$$$ = Total wedding budget $90,000+
---
So my big question is this:
Why are we lumping all of these different types of weddings together when we talk about the "average cost of a wedding" and "what weddings cost"?
---
The answer to this question is that we shouldn't be talking about weddings like they are all the same– because thankfully, they're not! So when it comes down to it, you really can't- and please don't- rely on the numbers out there indicating the "average cost of a wedding".
You really can't rely on the numbers out there indicating the "average cost of a wedding".
---
Want more insight on wedding costs? Check out these posts:
What Does A Wedding Cost? What To Expect When Using Professional Vendors
Why Do Weddings Cost So Much?!
A version of this post was originally published in August 2013.
The following two tabs change content below.
Lauren Grove is the editor and owner of Every Last Detail. A clueless bride-turned-wedding planner, Lauren uses her experiences and knowledge to educate and inspire brides all over the world.