Happy Friday everyone! Today's wedding from Meg Brock Photography is bold, beautiful, and full of great navy, yellow, and nautical details! Taking place on a New Jersey Beach (which is actually quite beautiful- this girl had no idea!), Maggie and Ryan's ceremony was threatened by rain clouds… which held off just long enough for the couple to say their vows and take a few photos on the beach! Lucky for us, Meg Brock was still able to capture it all! Maggie is joining us to today to tell us about her wedding planning experience, so let's get started!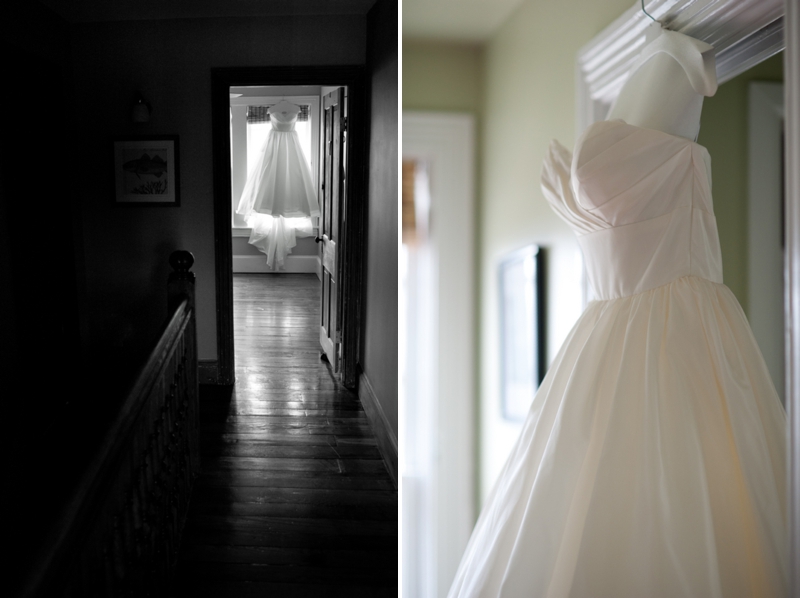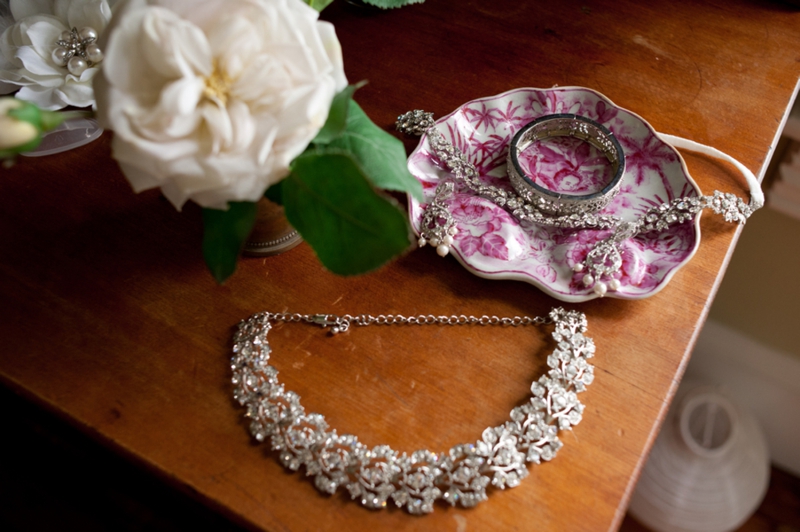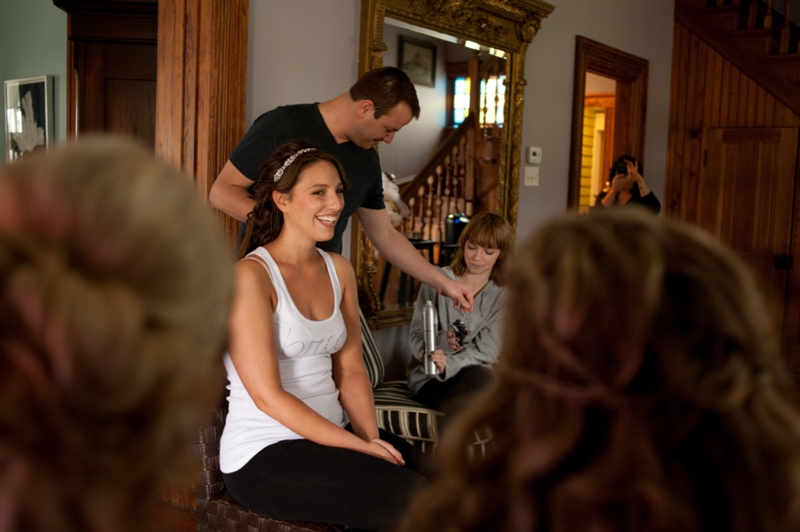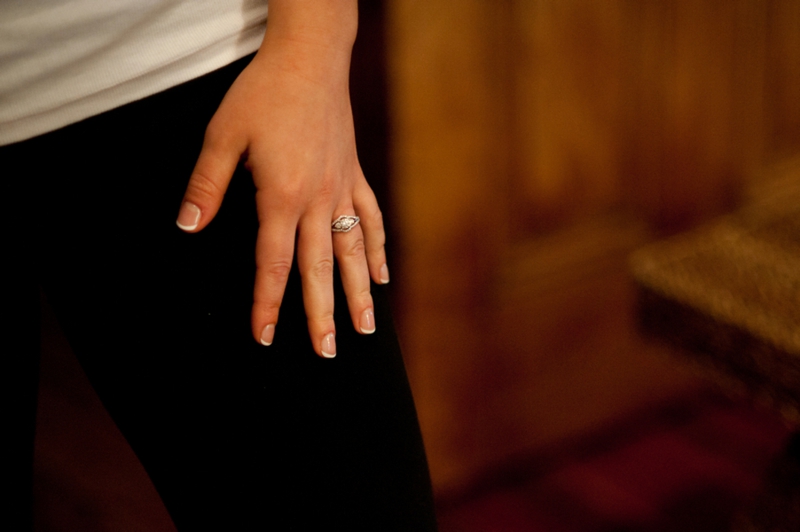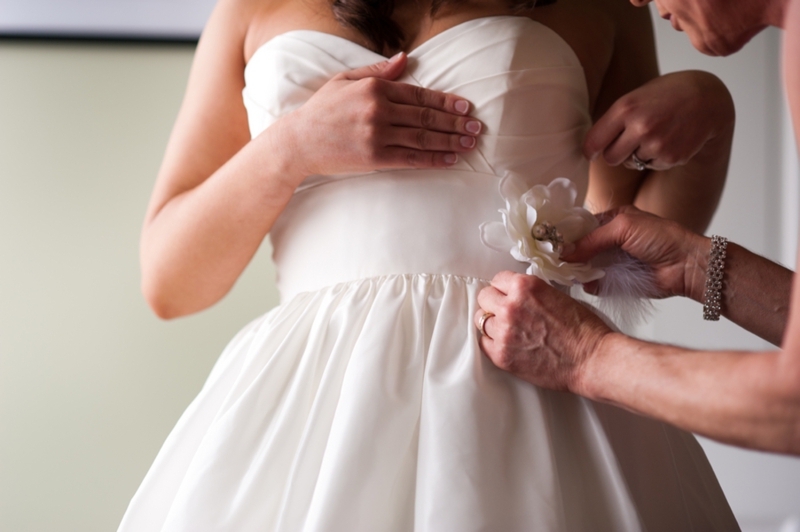 What (or who) helped you most in your planning process and/or on your wedding day?
As far as my planning process, supportive bridesmaids are a MUST HAVE!  My Girls were amazing.  I sent them countless emails with links or pictures and they would help me put ideas together.  It definitely helped that a few of my bridesmaids had either just been married themselves or have been in many weddings recently.  As far as leg work, my Mom was extremely helpful.  She and I are both nurses, so we are off most weekdays, so she accompanied me on so many of my appointments and shopping trips.  I definitely couldn't have done it all without the overwhelming support of my Mom and bridesmaids.  oh, and my fiance!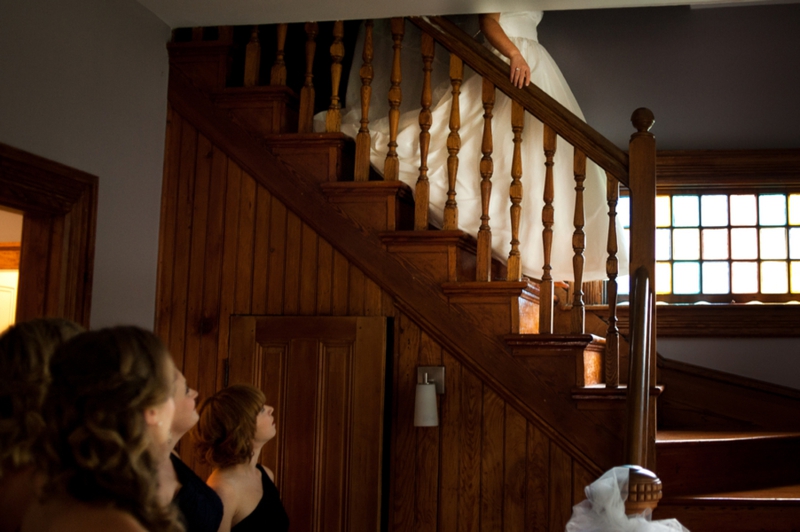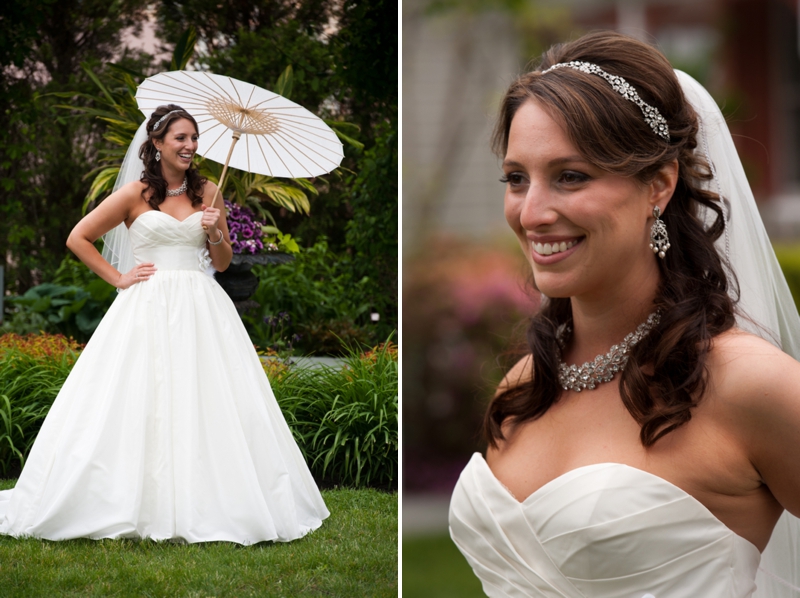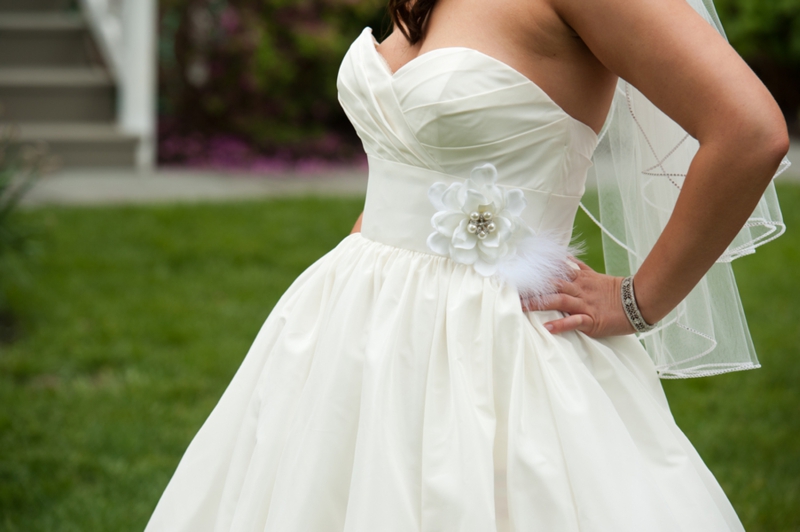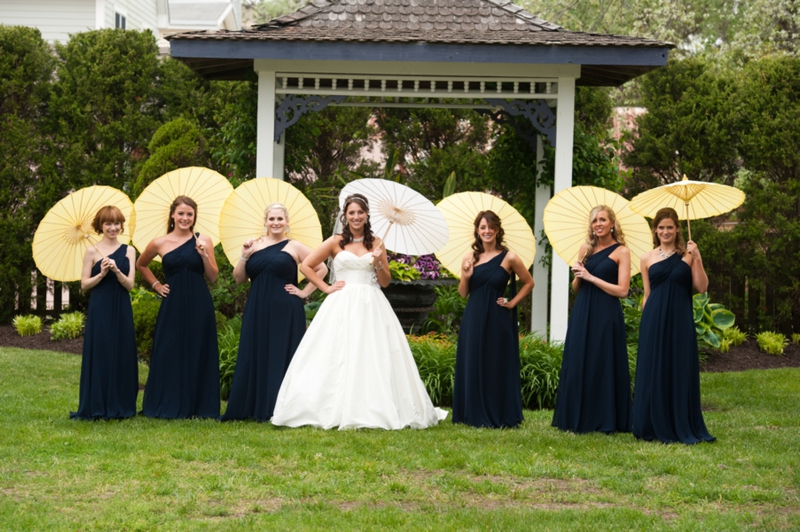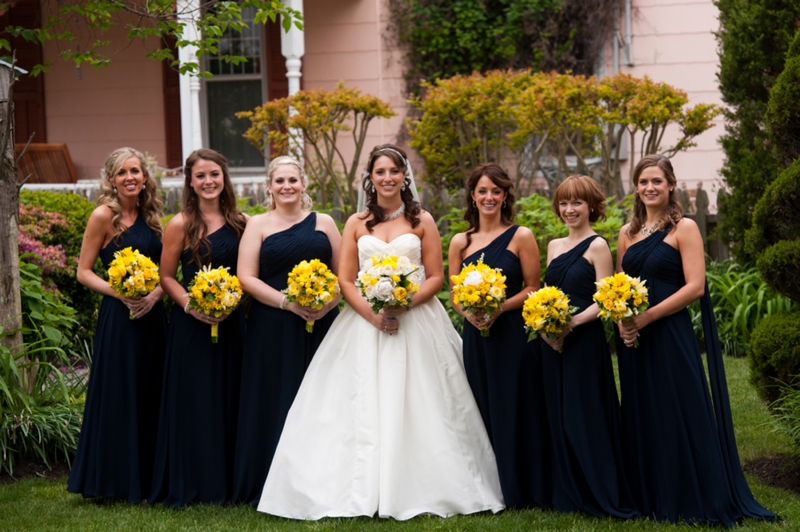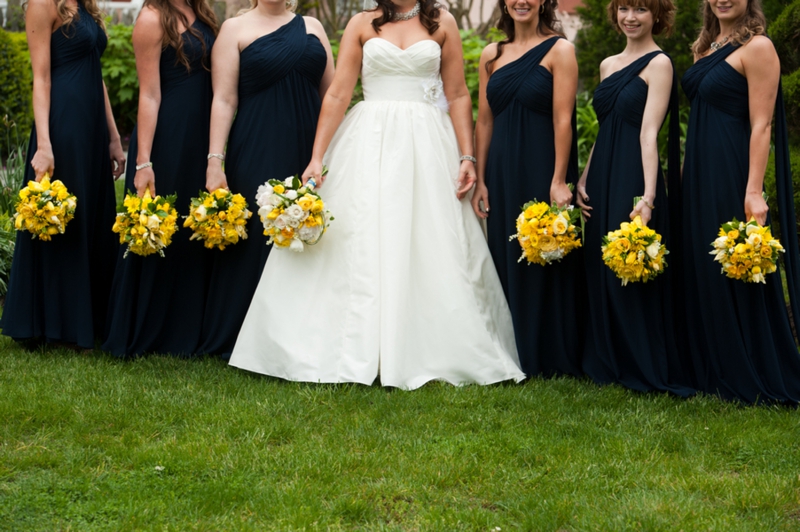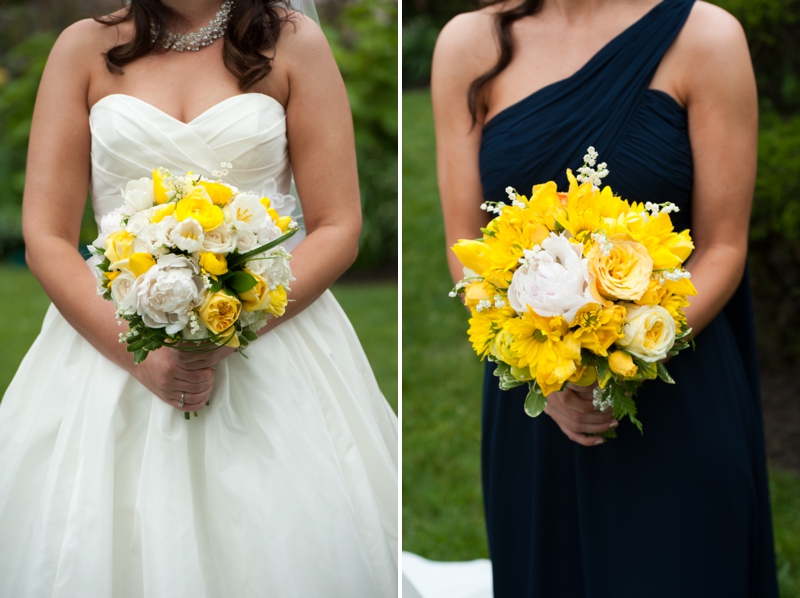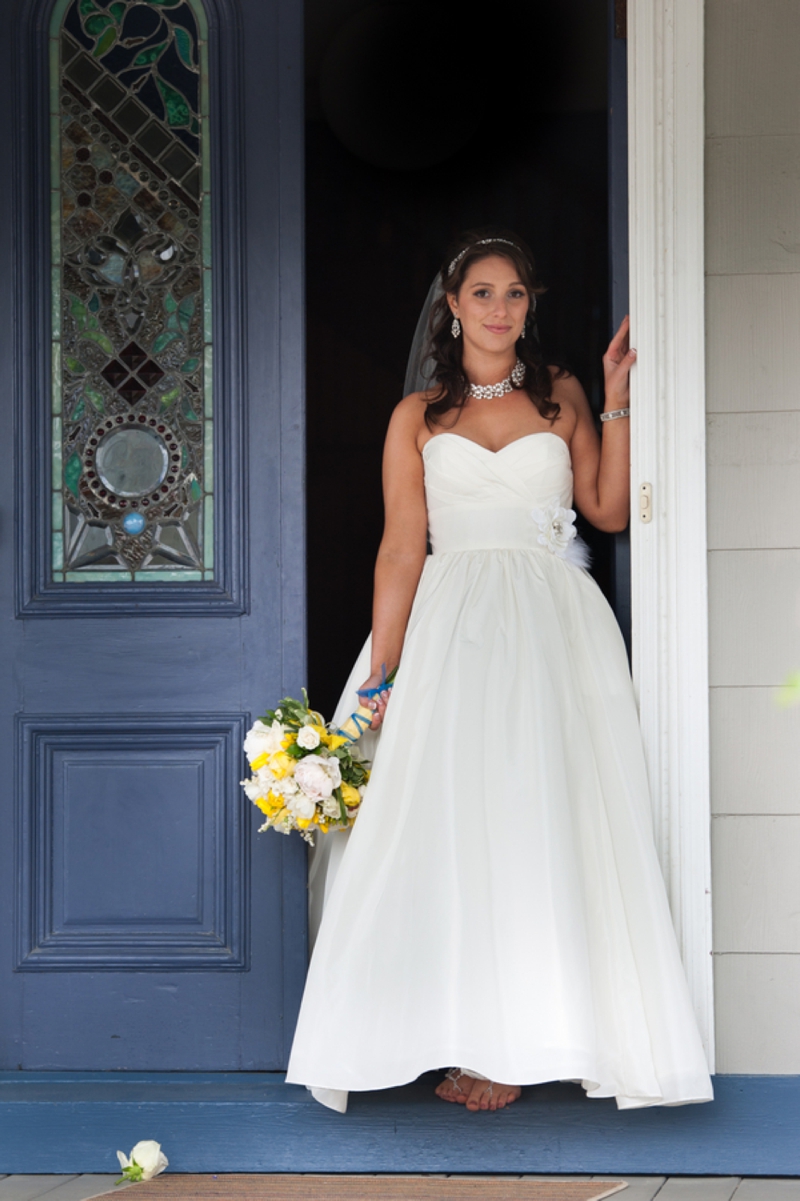 What was the most important thing to you when deciding who to work with for your wedding?
For me I wanted to work with vendors that came with a recommendation.  I think almost everyone we ended up using was recommended to us by either a friend or family member.  It helped because we got to see the work they did first hand.  Since we're at the age where so many of our friends are getting married, all we had to do was ask around for info on a vendor and we'd have information by the end of the day.  It made me feel better about going with someone I knew did a good job prior rather than just hoping it would all work out the way I wanted it to.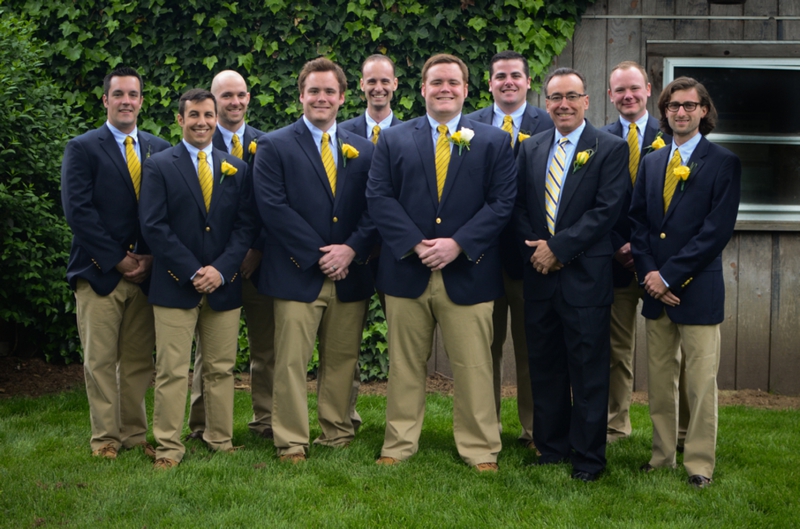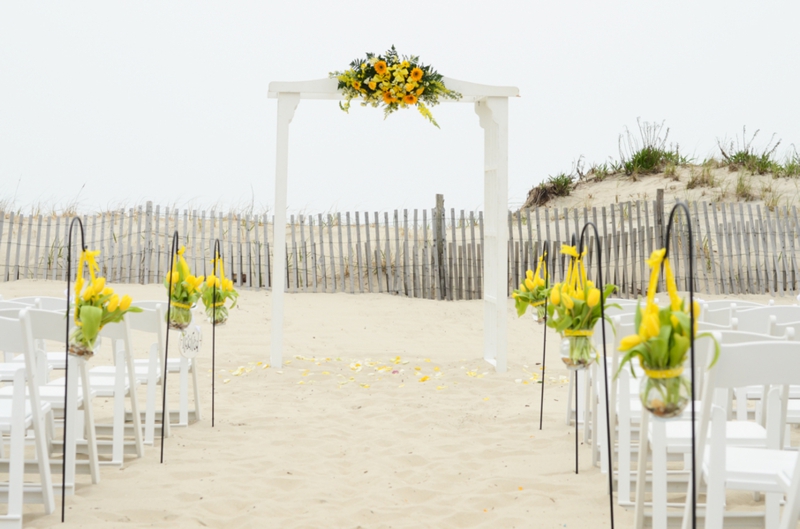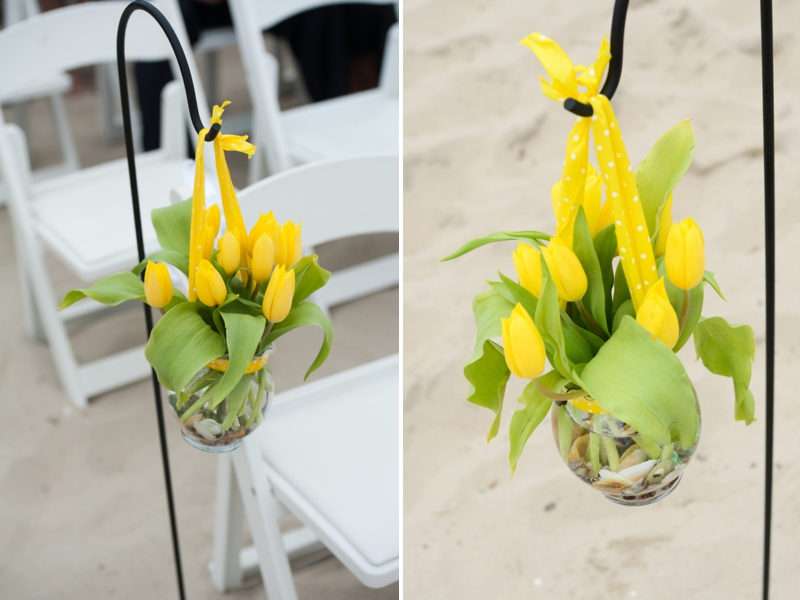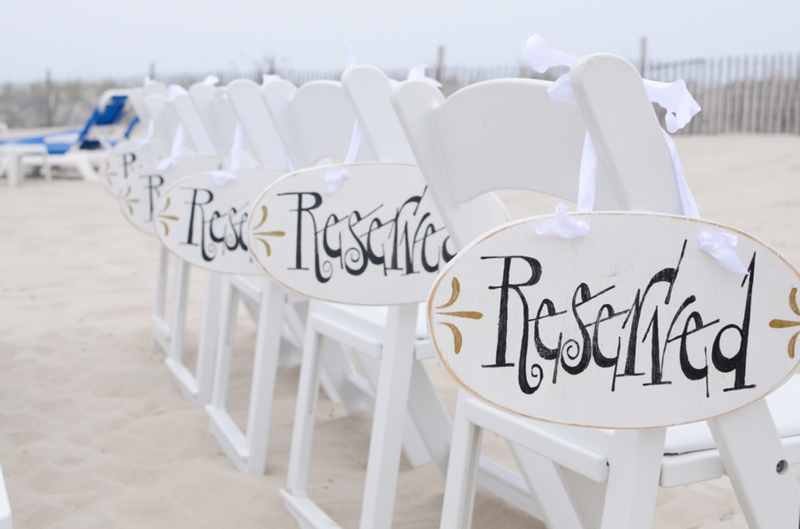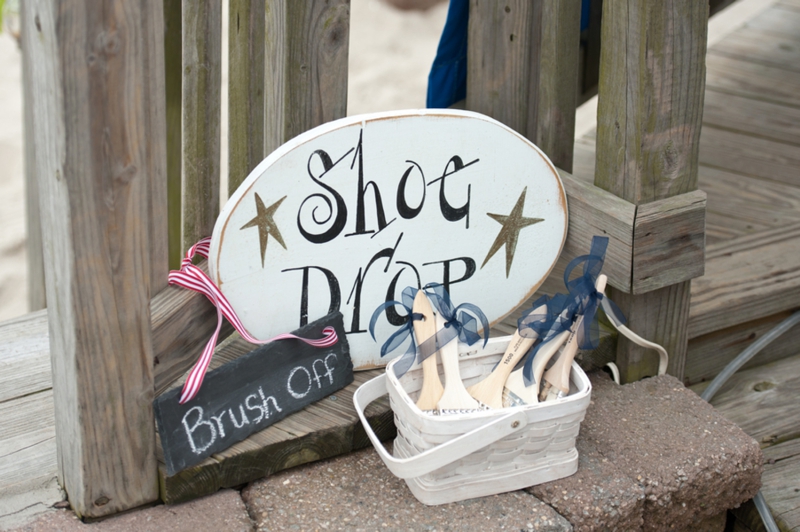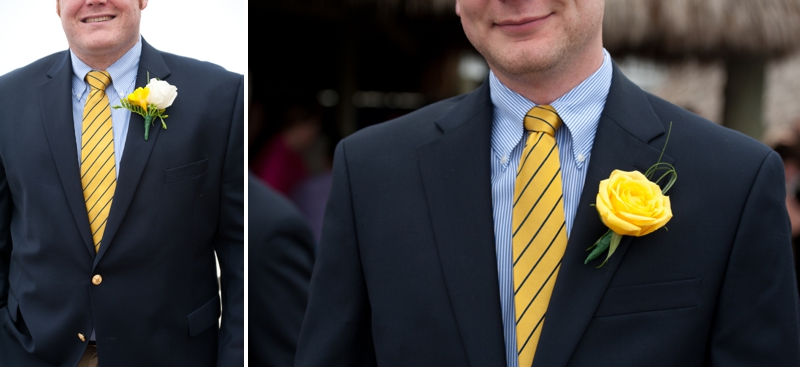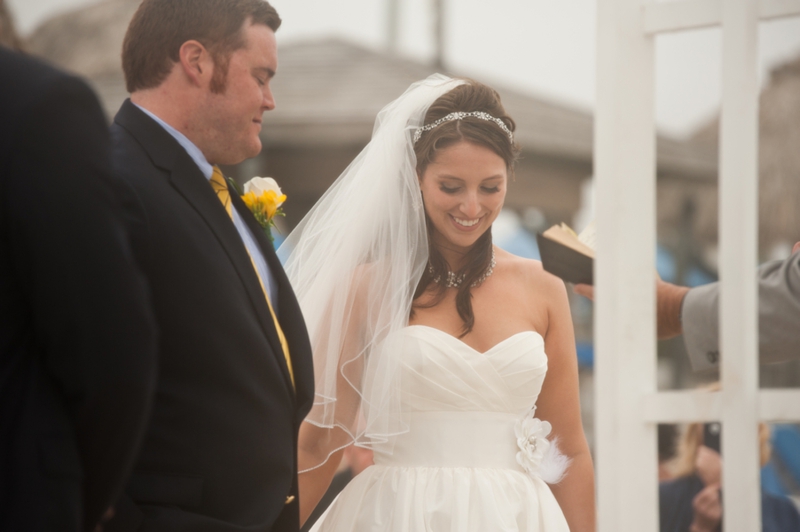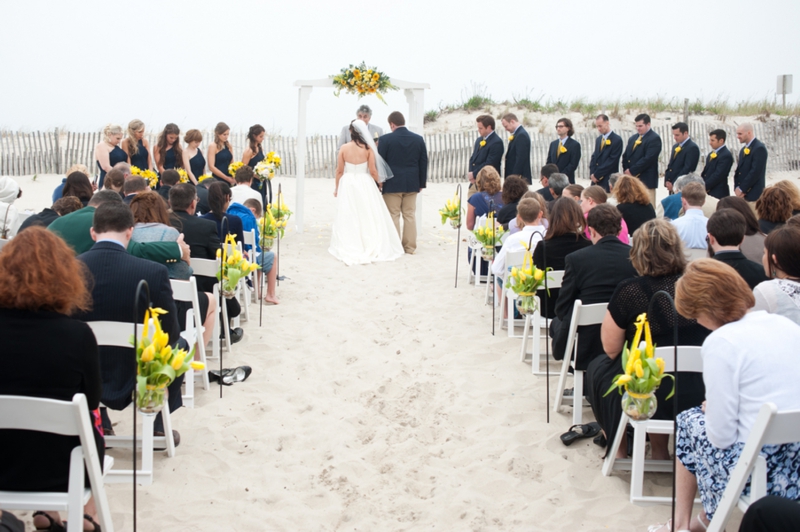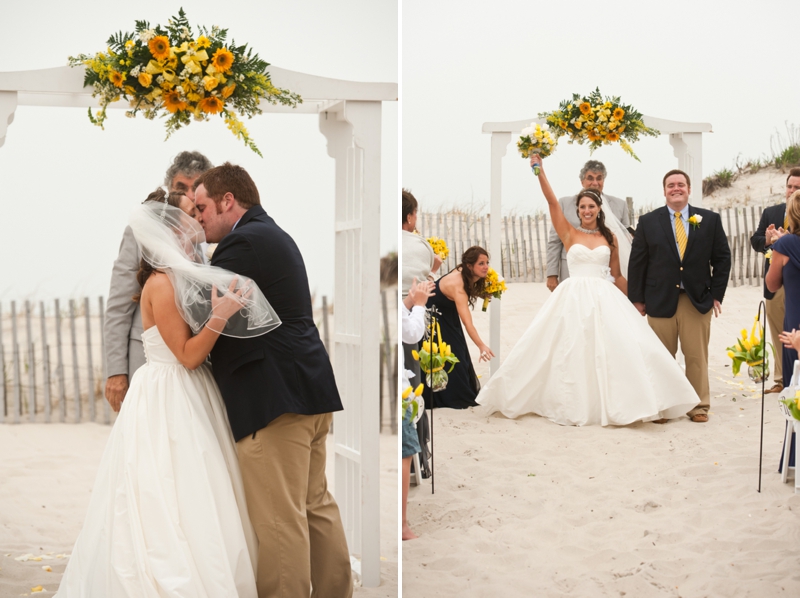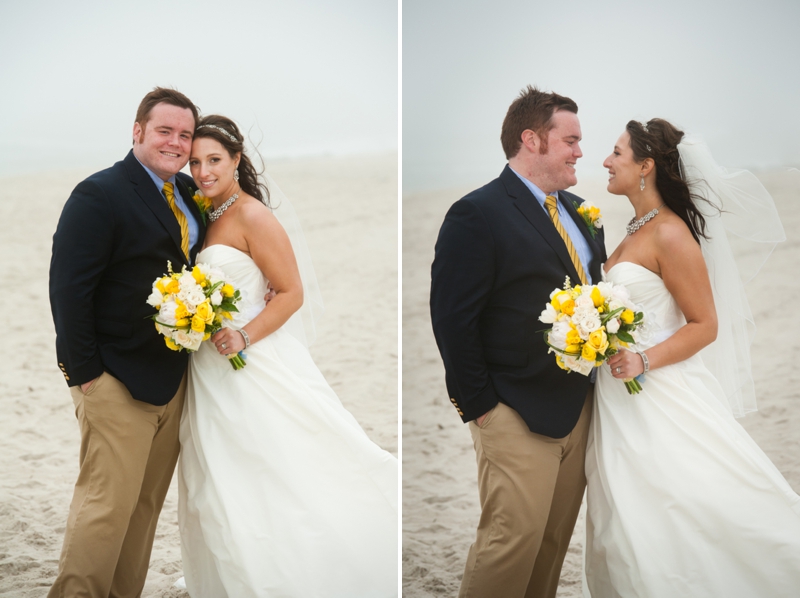 What was your inspiration for your wedding details and/or design?
We got married on the beach 2 blocks away from where my husband grew up.  We went with a nautical theme.  We wanted the groomsman to look like they just hopped off a sailboat.  In every aspect of planning we just wanted it to stay true to our style, which is simple & classic.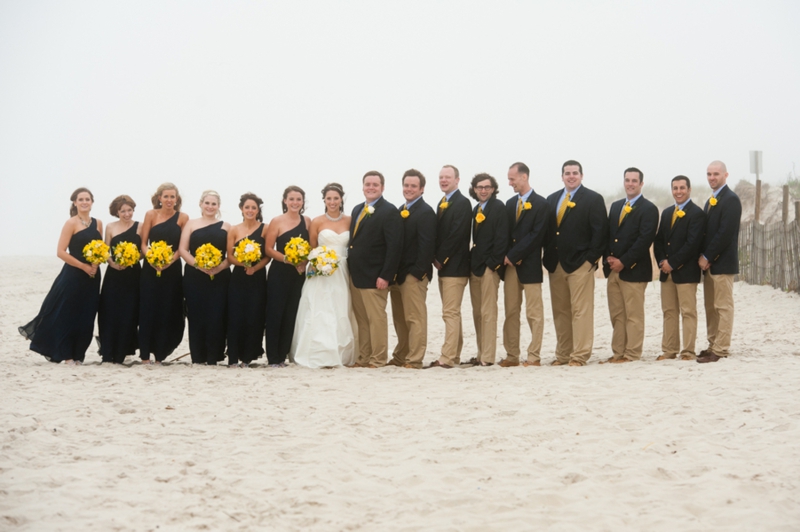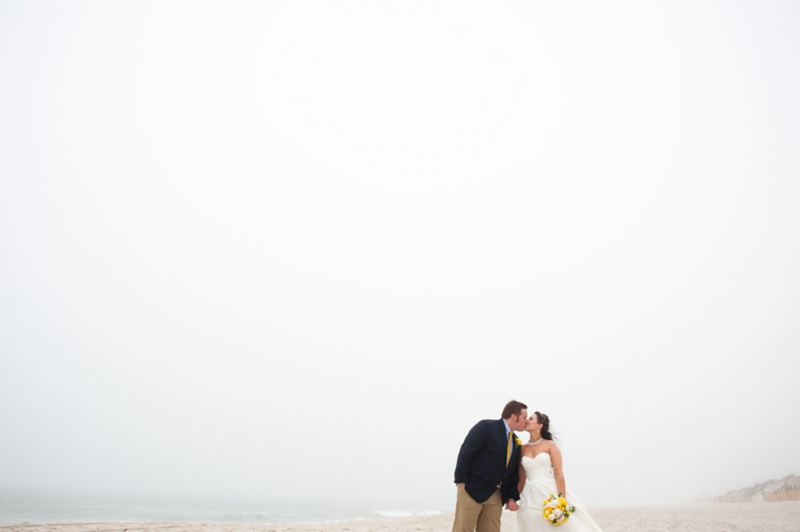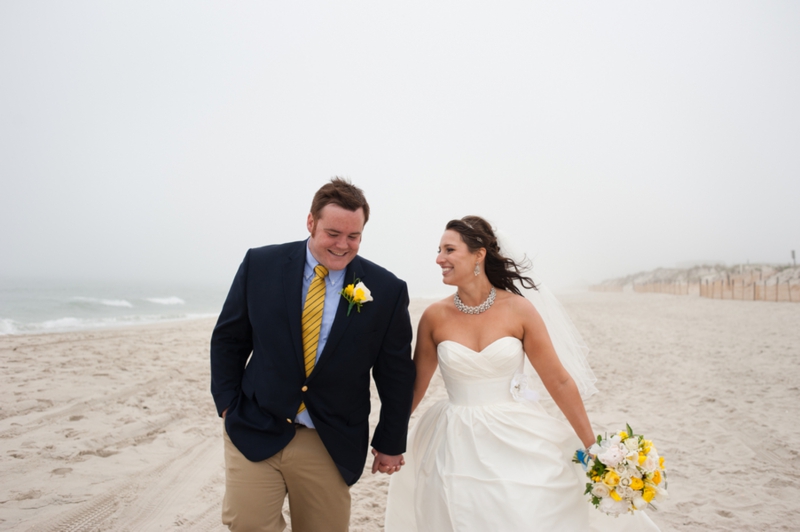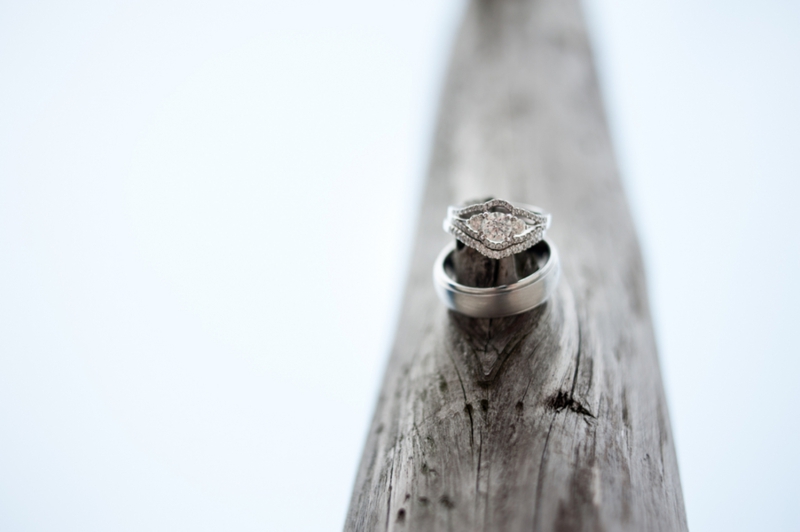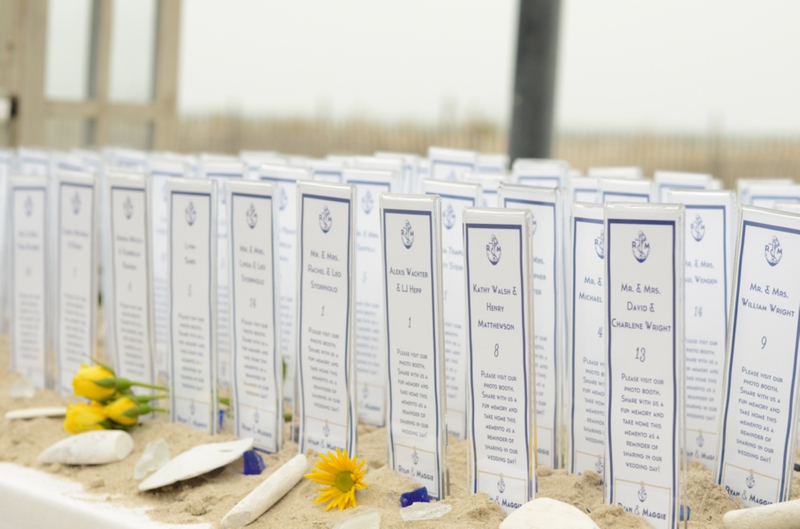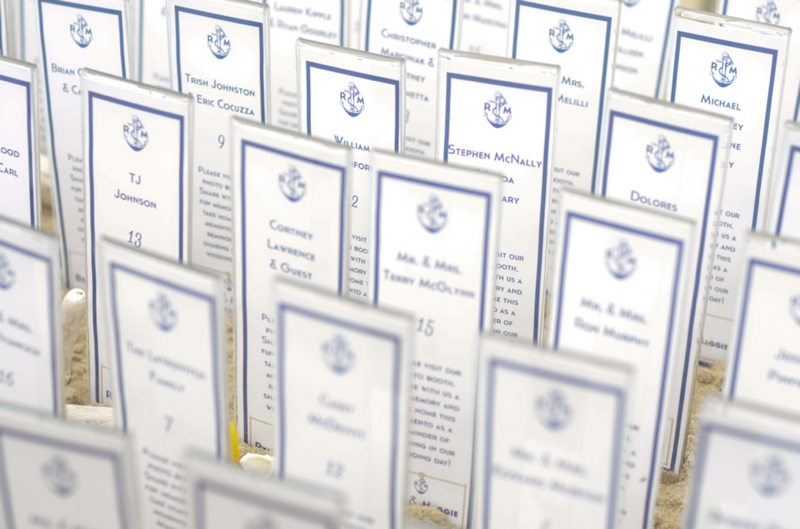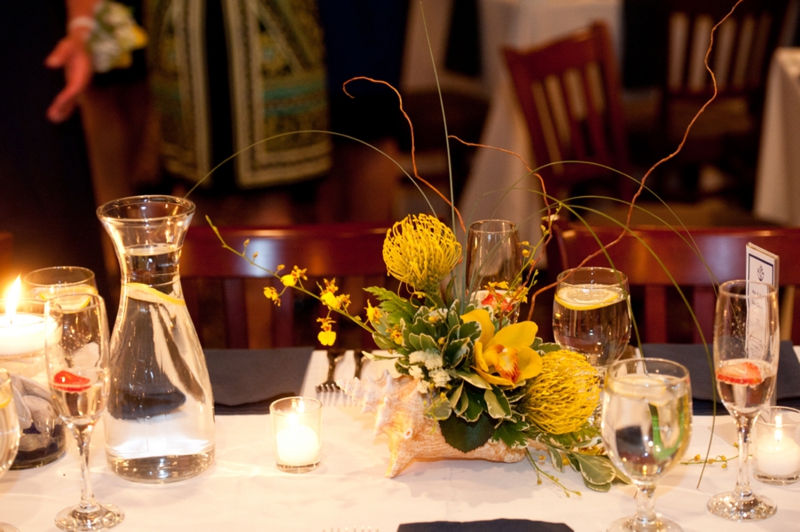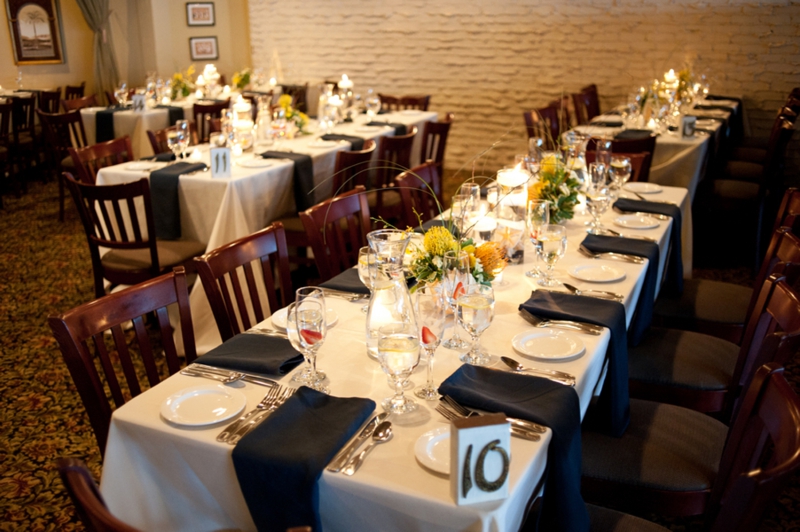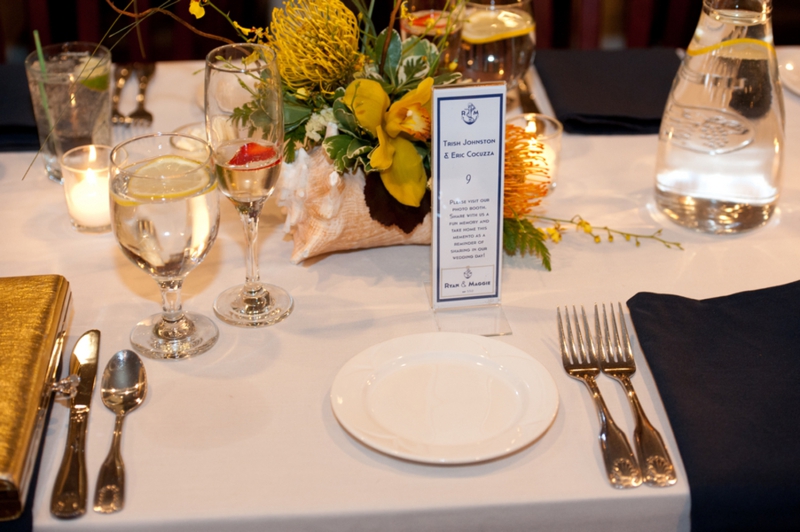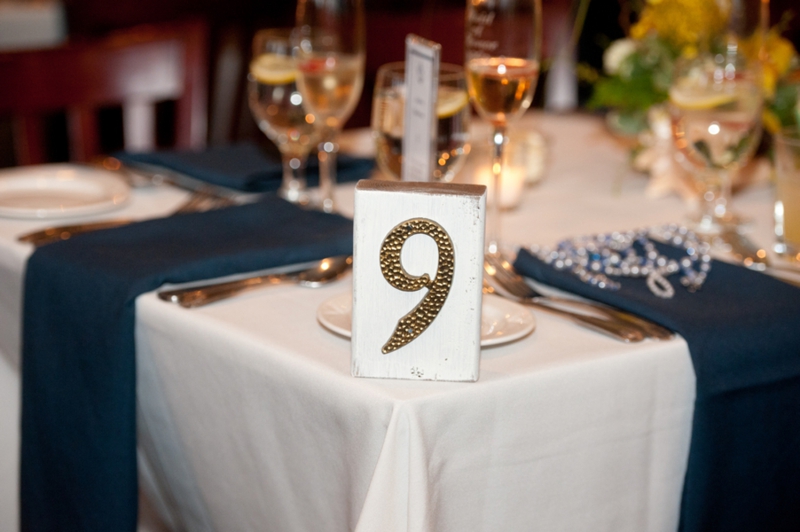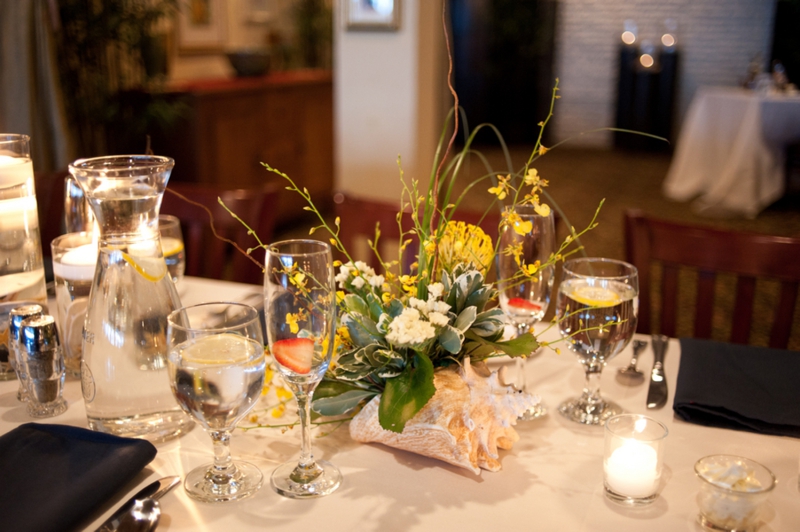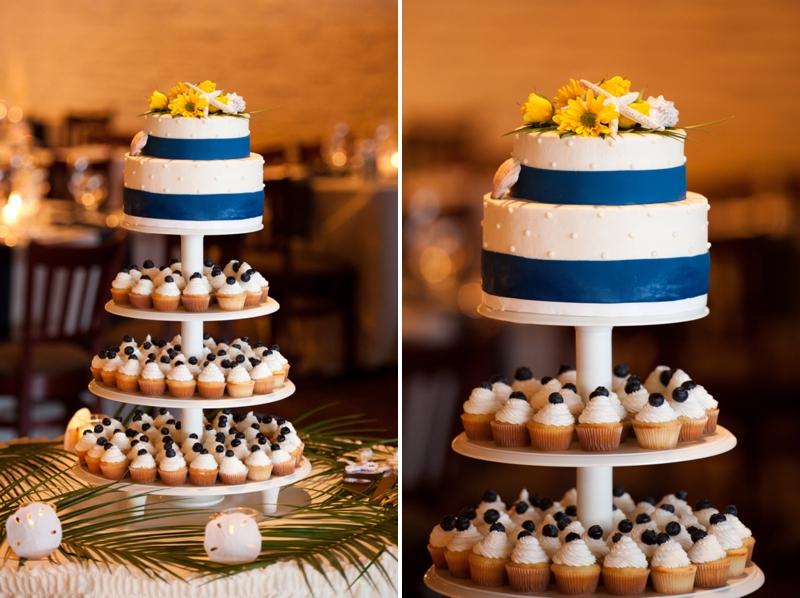 What was your favorite thing about your wedding?
Besides marrying Ryan?  My favorite part was the week leading up to my wedding, the anticipation was amazing.  All week prior with little things, I'd think, "this is my last manicure as a single lady!"  We planned our wedding to be more like a weekend event as opposed to just a 5 hour event.  We invited about 50 people to our rehearsal dinner and then my entire bridal party stayed overnight at a huge beach rental house.  It was so special to have all of my best girl friends and my Mom at my fingertips the night before my wedding.  Each one of them took a turn to come into my room and say goodnight and wish me sweet dreams, what an amazing memory!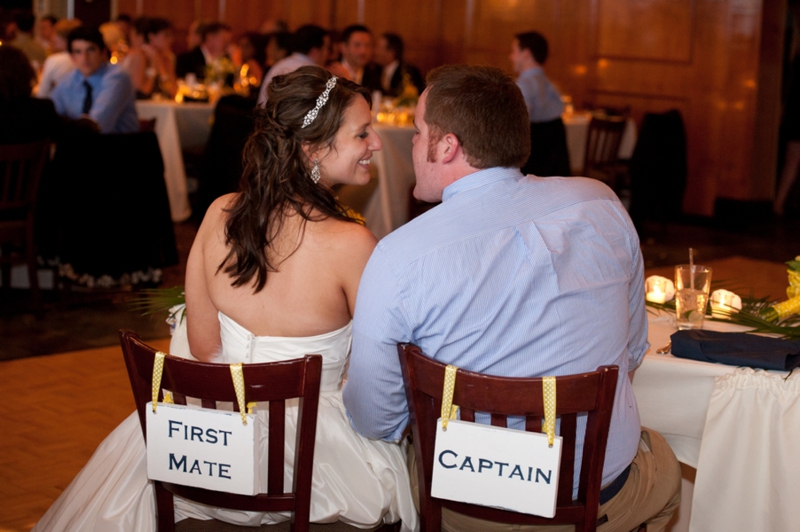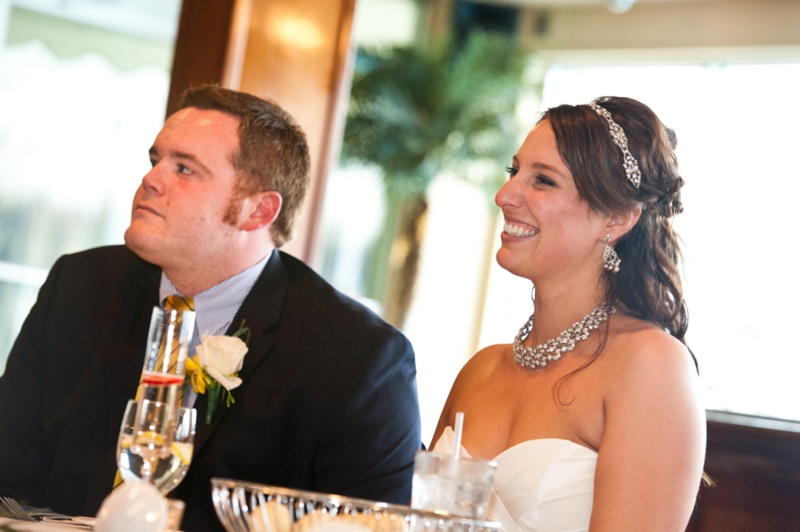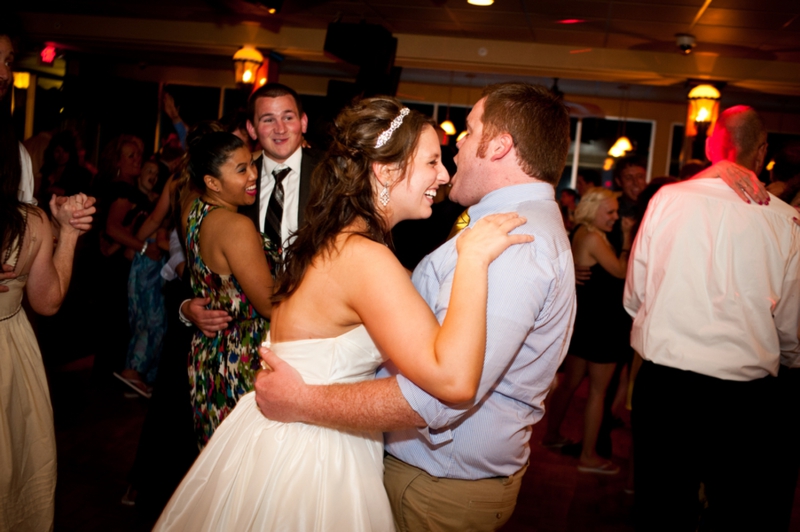 What is your best piece of advice for other brides?
GO ON A HONEYMOON!  I know that sounds silly, but after the months of planning and the crazy weeks leading to your wedding, you both deserve some alone time.  Our wedding day was perfect and we were so happy, but it was so special to leave the next day and spend 7 uninterrupted days with my new husband.  We ate so many good meals, drank fancy drinks, and got to talk about all the little details about the wedding day.  plus you get to prolong that special newly wed vibe for another week!  Not everyone can afford an extravagant honeymoon, but cut little corners where you can and save a little bit of money for a trip somewhere with your Hubby!  You won't regret it =) 
I most definitely agree with Maggie's advice… I always say that the honeymoon is the best part of planning a wedding! ;) It is seriously the BEST! Thank you for sharing your insight with us Maggie!
Yellow is one of my favorite colors, and I love it when it's used in a wedding- especially as part of a bold color scheme like navy and yellow! I'm definitely loving the yellow bouquets too… and the table numbers are coming in a close second as far as a favorite detail for me!
Will any of you be using yellow as a part of your color scheme? Do you have a favorite detail from today's nautical wedding?
Vendors who made it all happen…
The following two tabs change content below.
Lauren Grove is the editor and owner of Every Last Detail. A clueless bride-turned-wedding planner, Lauren uses her experiences and knowledge to educate and inspire brides all over the world.