I am absolutely IN LOVE with this yellow and white Air Force wedding photographed by Meg Ruth and planned by Green Orchid Events! The color palette is fabulously bright and modern, the details are amazing (like airplane gliders as escort cards!!!), but my favorite part is that the groom and his groomsmen are in the Air Force- and wearing their dress blues!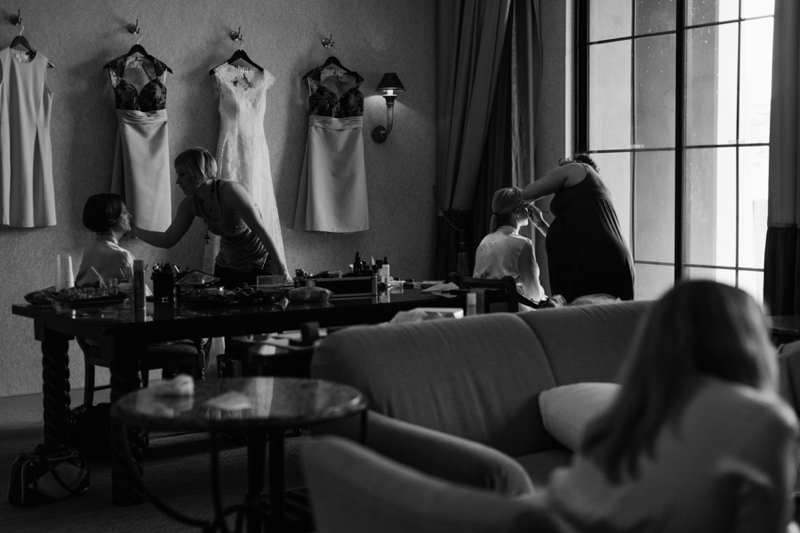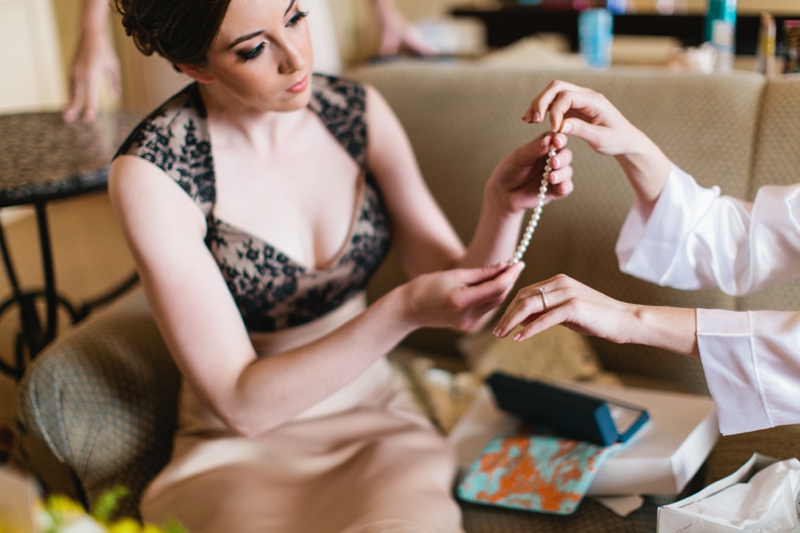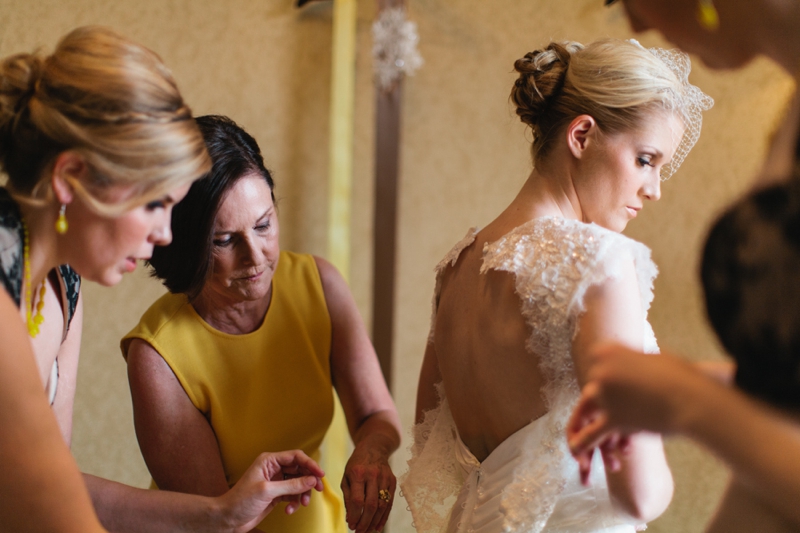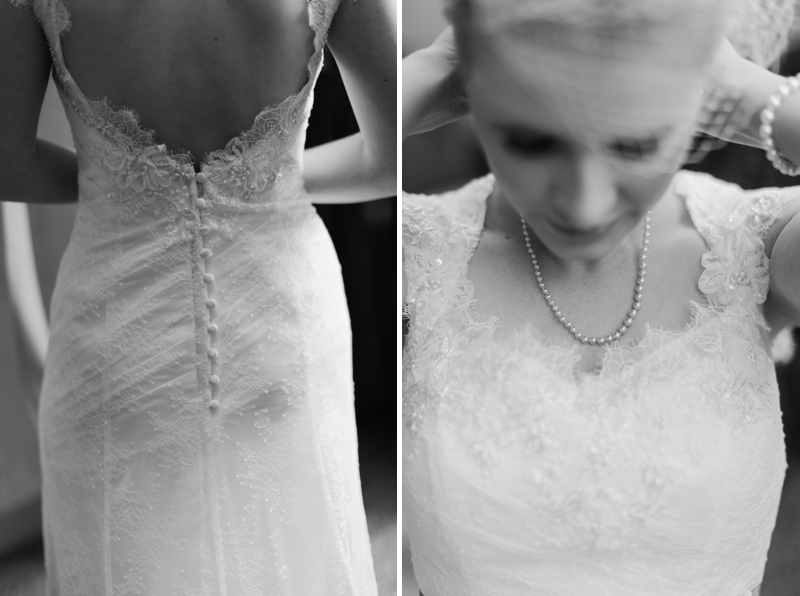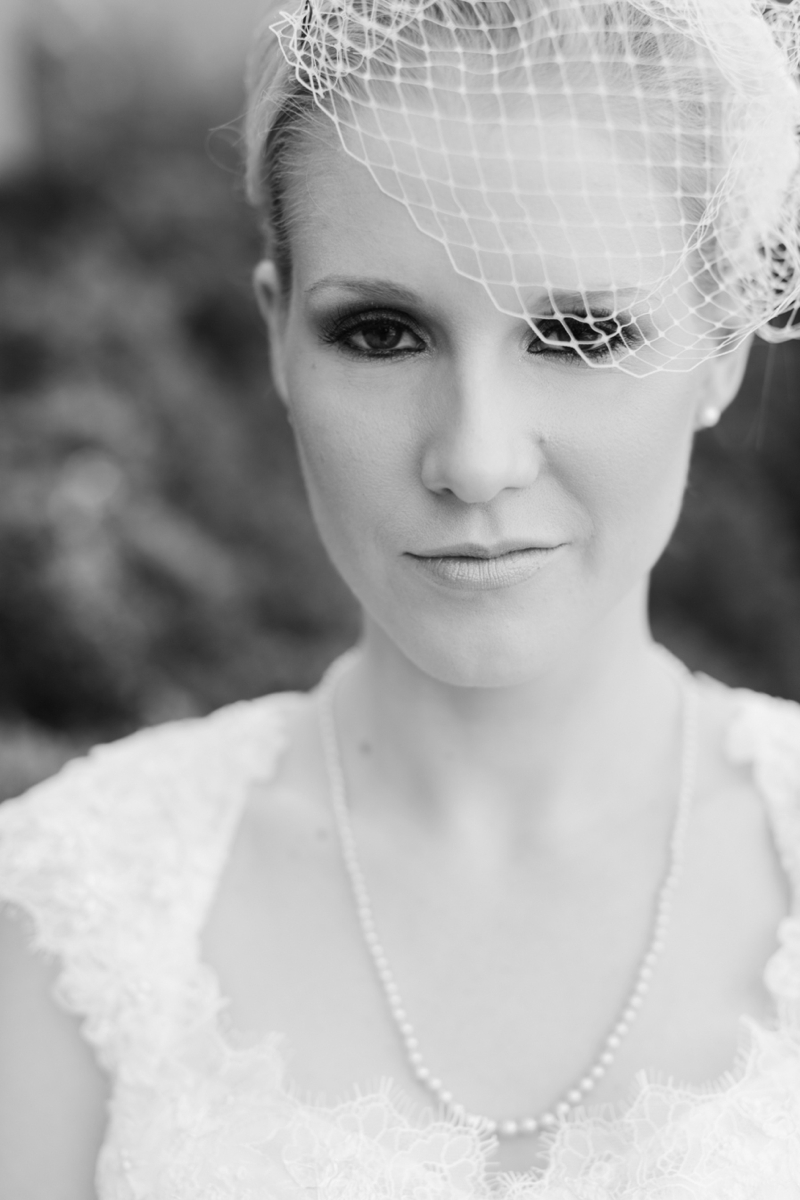 What (or who) helped you most in your planning process and/or on your wedding day?
My amazing wedding planner, Angelica, with Green Orchid Events. I had my dream wedding in my head, but it sometimes it was hard to explain what exactly I was envisioning. Angelica had this amazing talent to ask the right questions to pull my vision out of my head. Plus, she kept the wedding planning on track, without overwhelming me.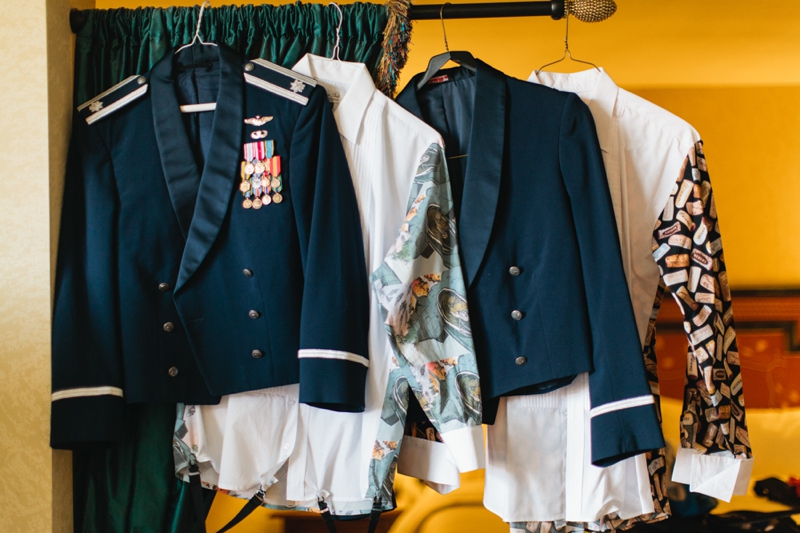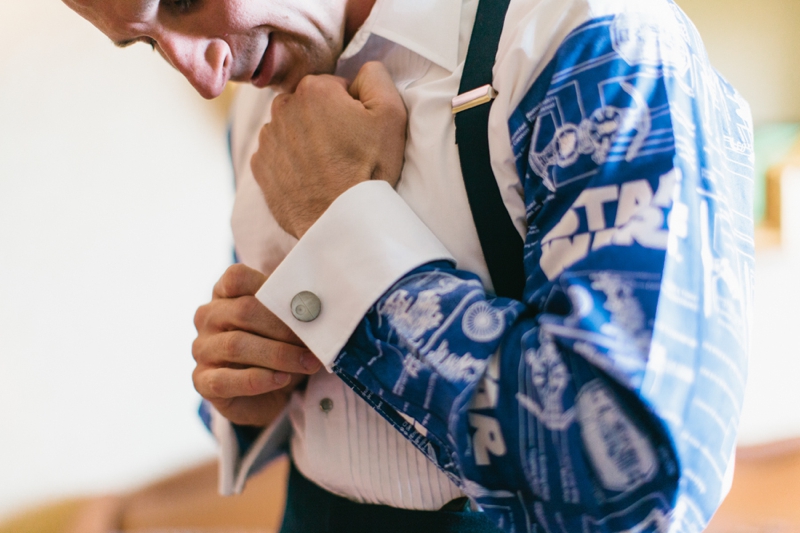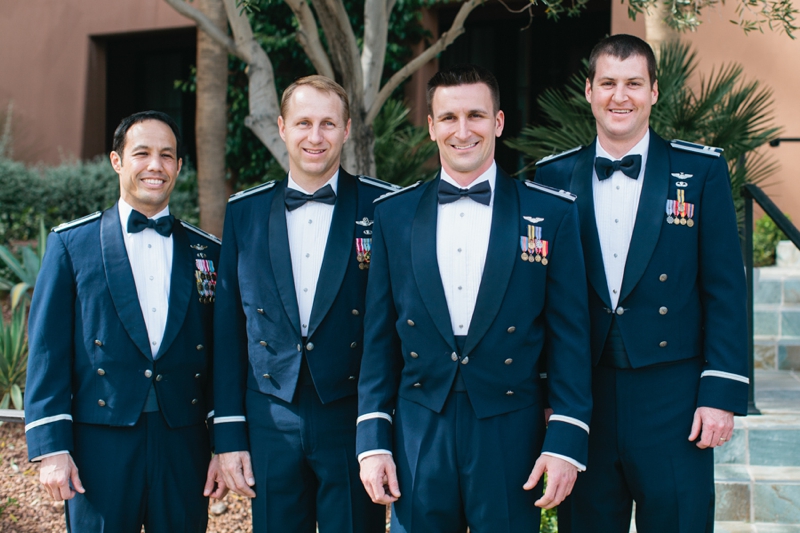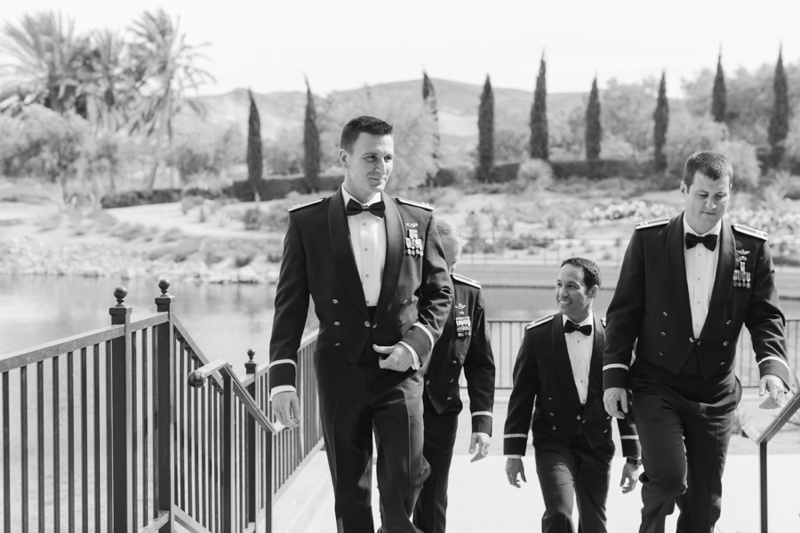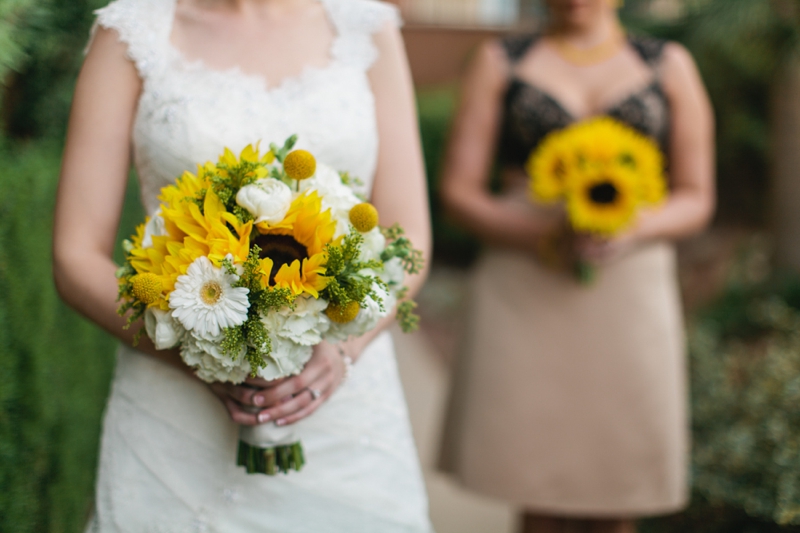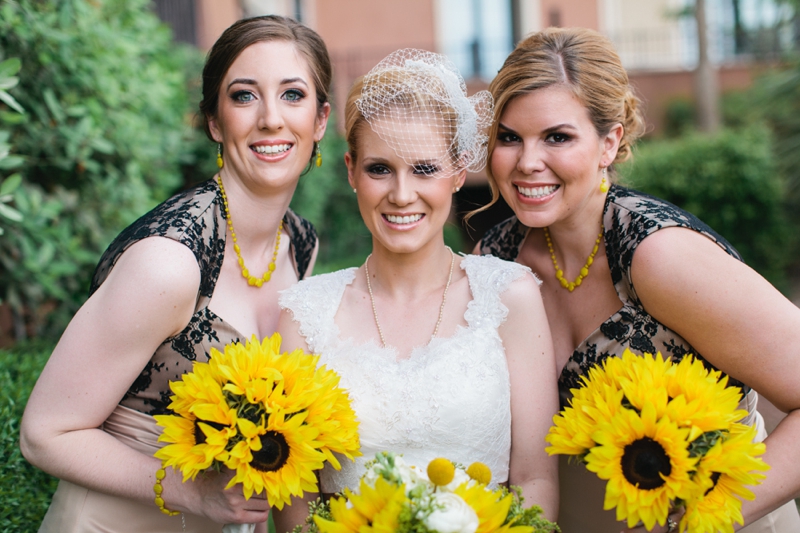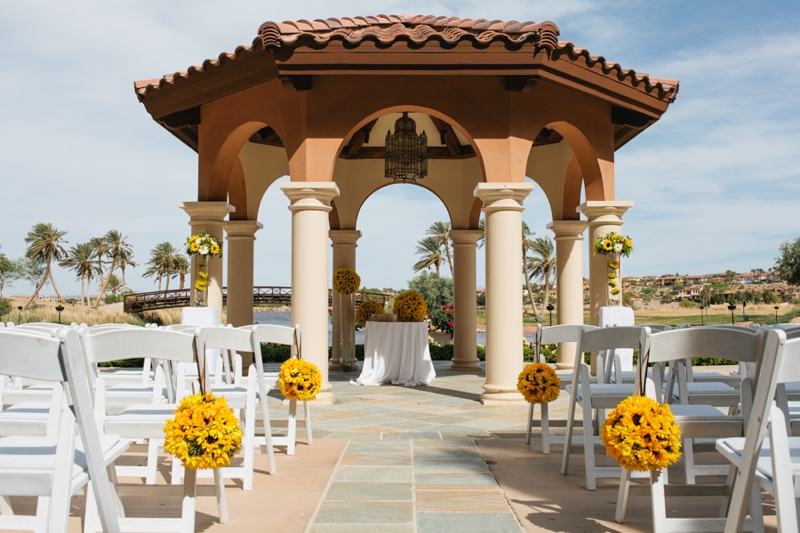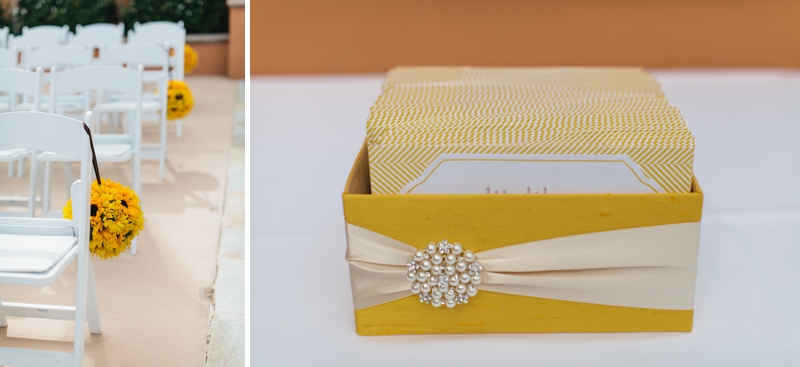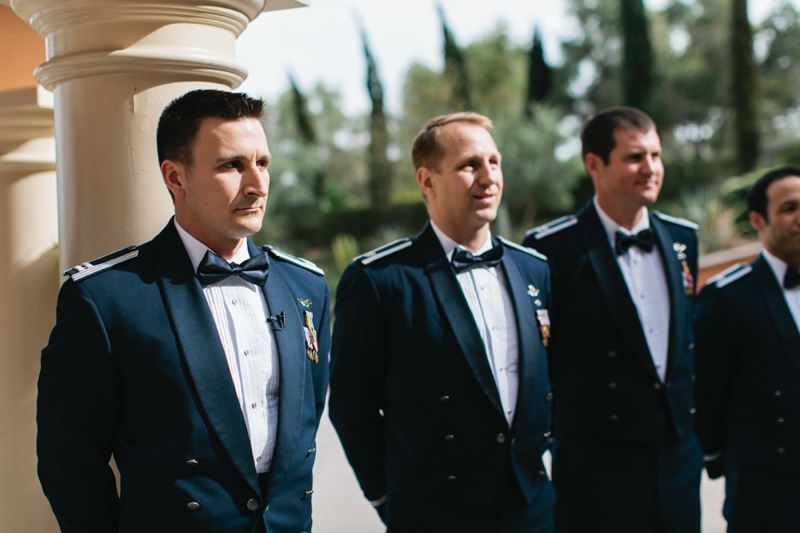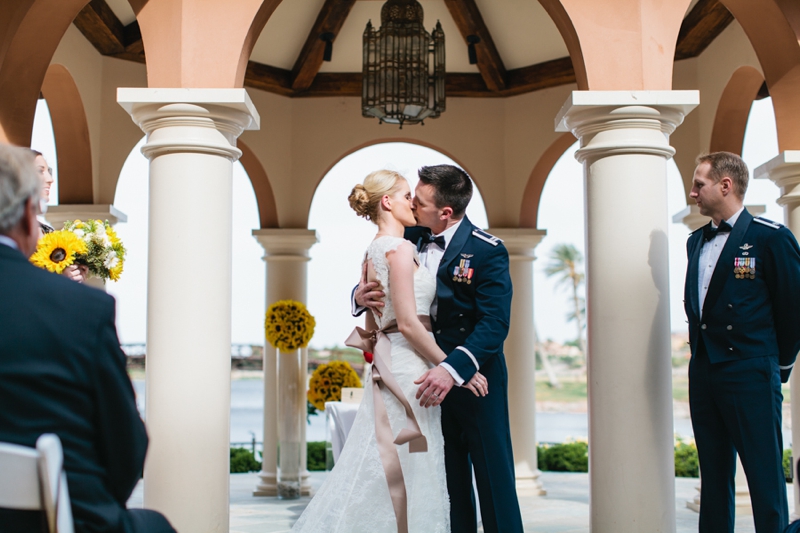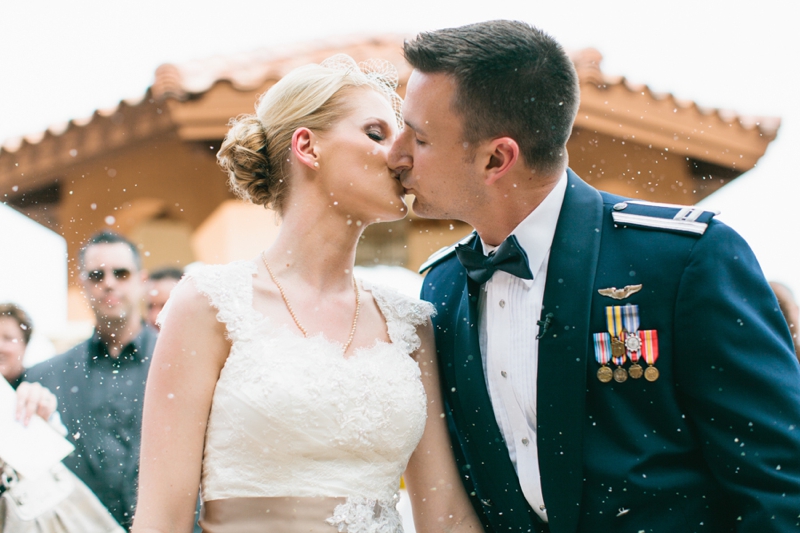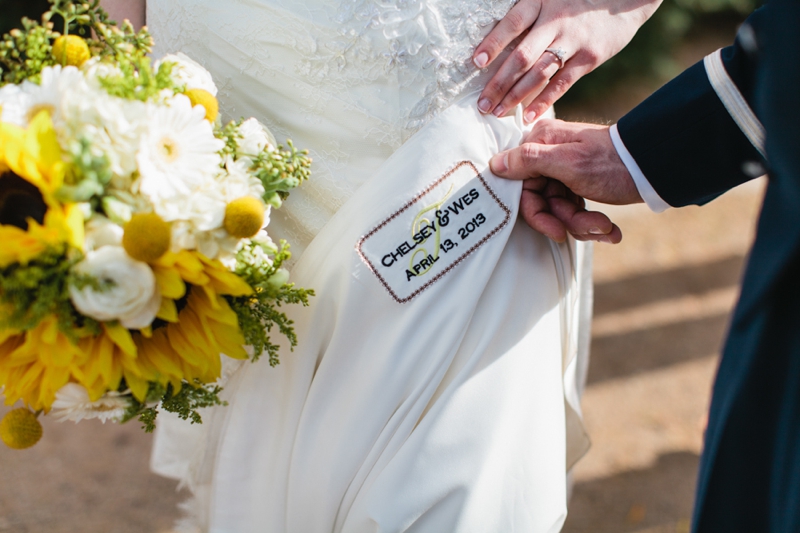 What was the most important thing to you when deciding who to work with for your wedding?
Clicking with the person was obviously a huge factor. Also, how organized the person was made a big difference to me. I had some meetings with potential vendors where I was waiting on them because they were running behind. I didn't hire those vendors because I had serious concerns that they could be running behind on my wedding day. I also some meetings with potential vendors where they were waiting me because I was running late. The vendors that were able to accommodate my running late definitely got bonus points in the hiring process because I knew that they were able to go with the flow when things go wrong or get off schedule.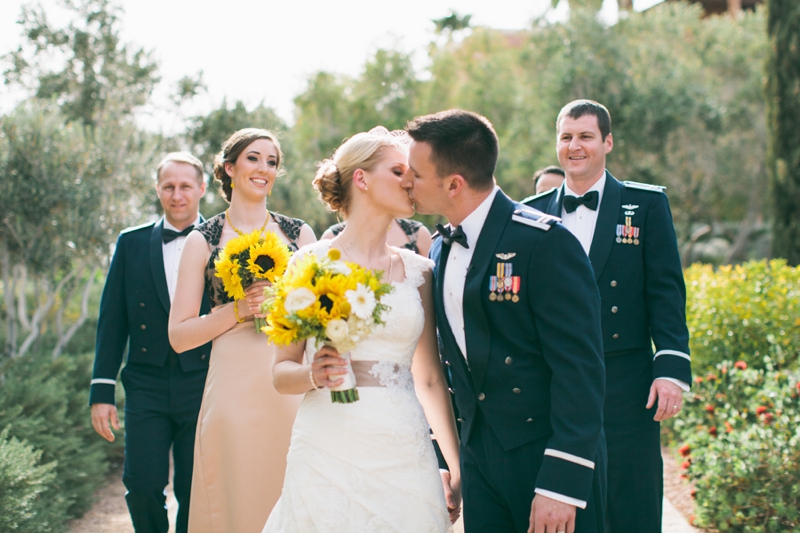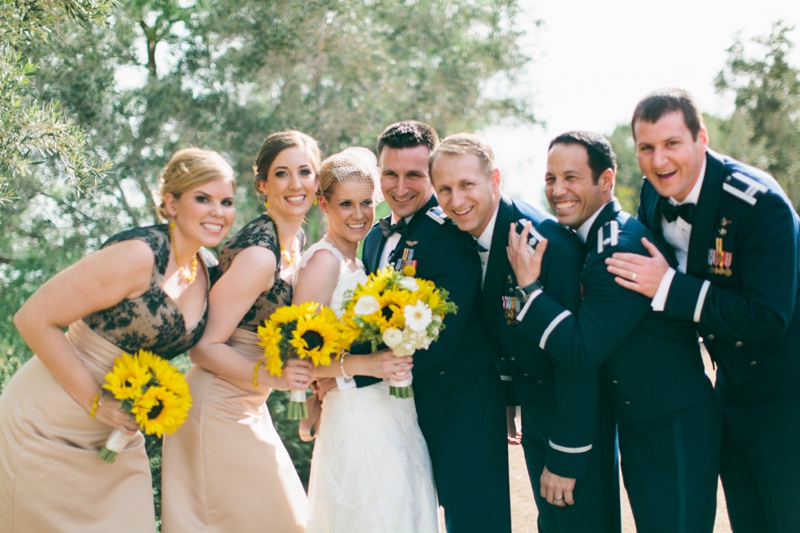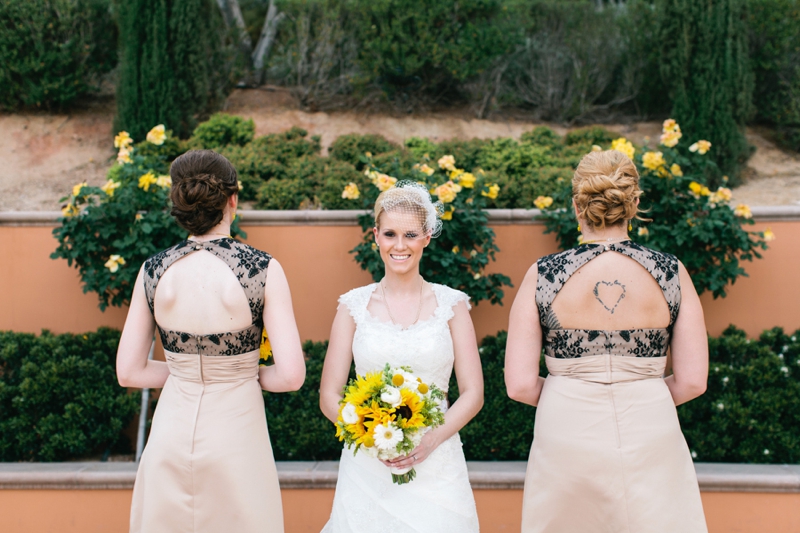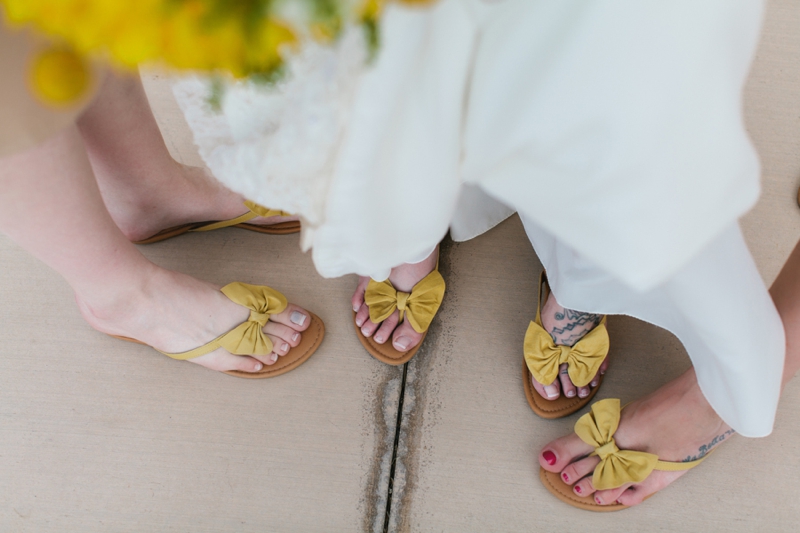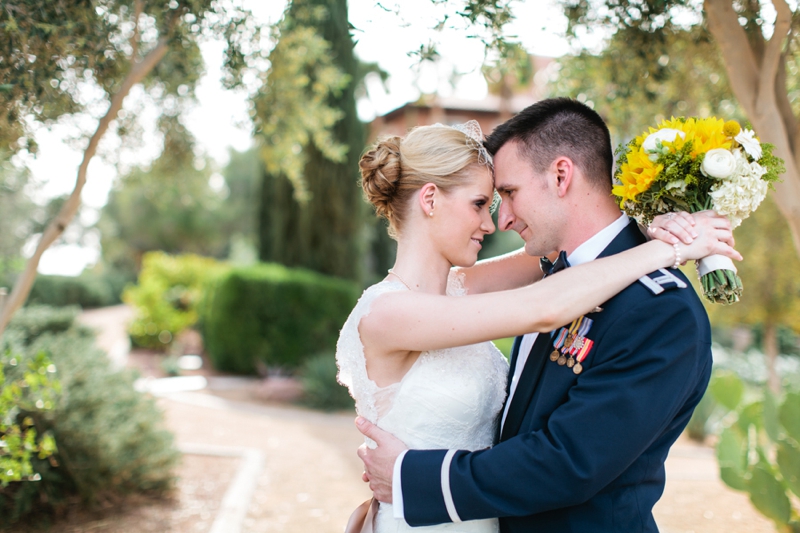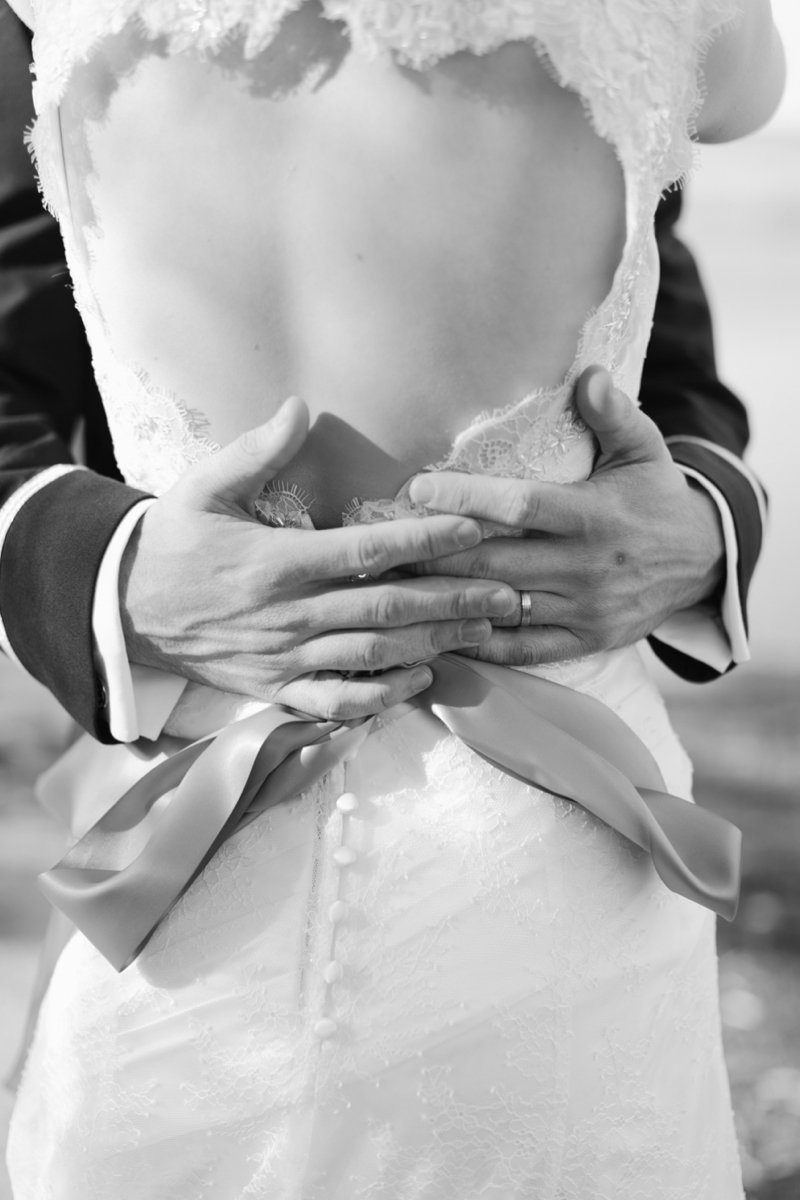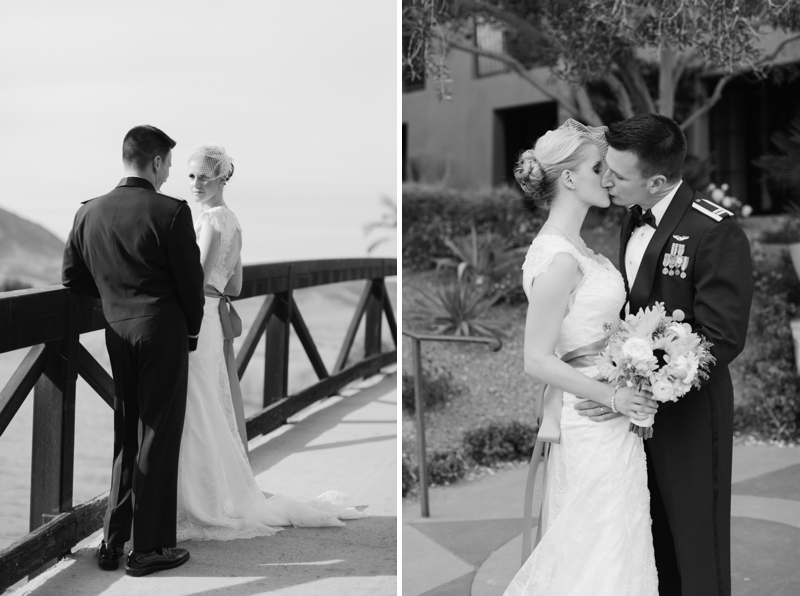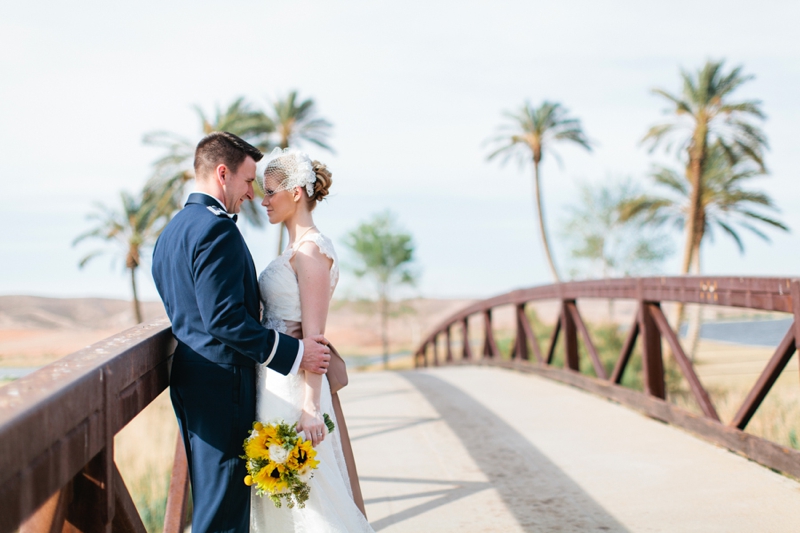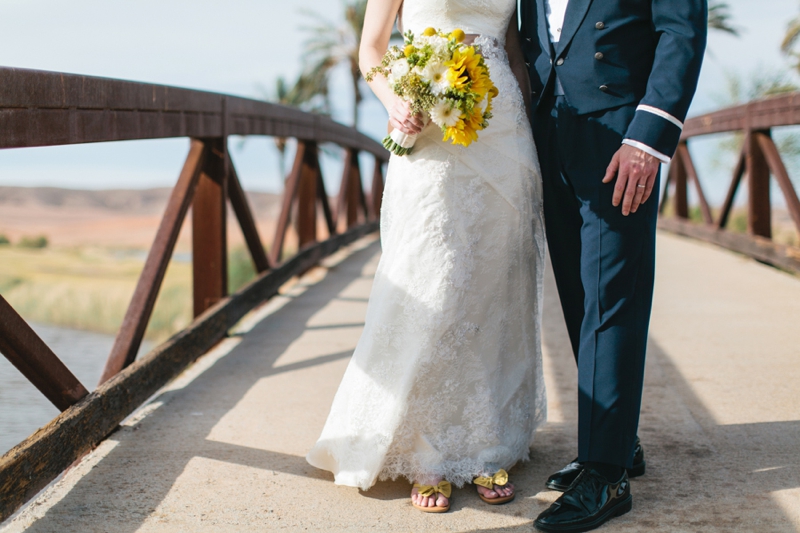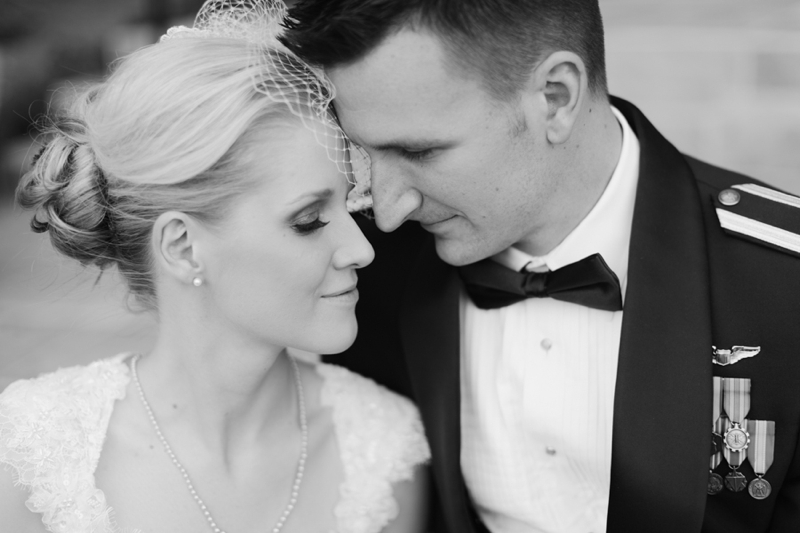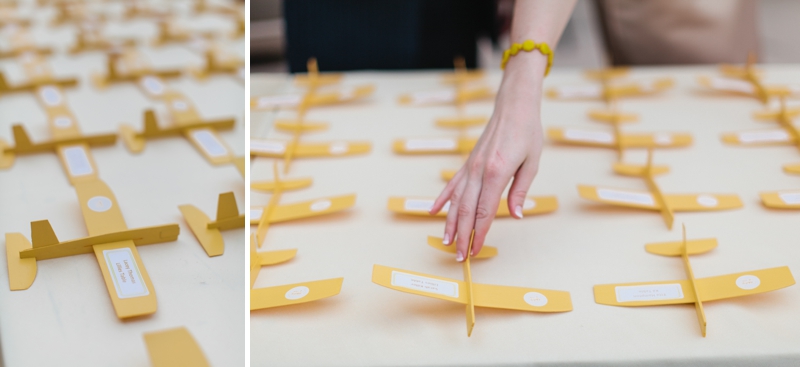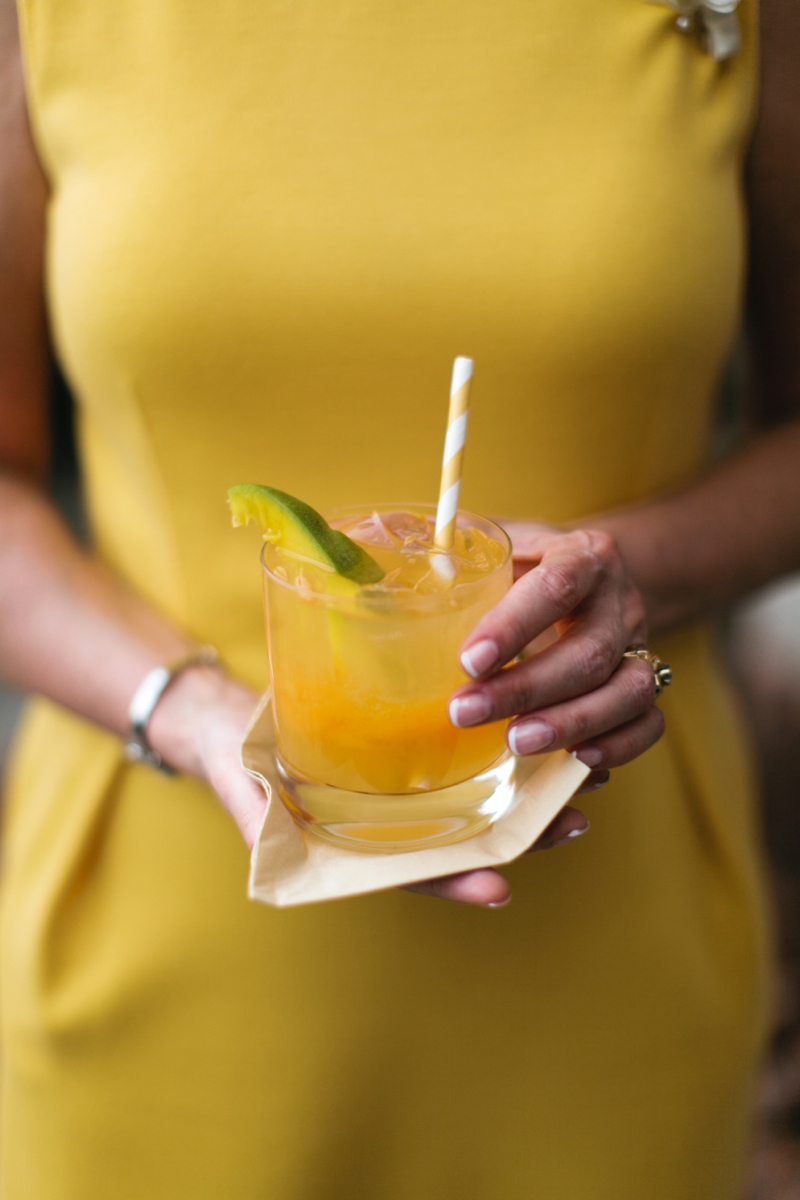 What was your inspiration for your wedding details and/or design?
At first all I knew was that I wanted sunflowers–I absolutely love sunflowers! My husband decided that he wanted to wear his Air Force Uniform, and that's when it clicked that we wanted to go for a casual elegance kind of theme. So, we paired formal items with casual items, so that it was still elegant but not stuffy. These are the examples I can think of off the top of my head: I wore yellow flip flops with a lace gown, we had a formal sit down meal, but then we also had s'mores available to roast in the fire pits, and we paired a predominantly sunflower centerpiece with a more formal white table cloth.  
For the little details, we just want to incorporate as much of ourselves as we possibly could. The escort cars were balsa wood plane gliders because Wes is a pilot. The table names were our "firsts"–first date, first vacation, ect. We each had a signature drink; his was named jet fuel because of his career and mine was called sunflower because of my love for sunflowers. For our favors I made two different homemade treats–one to represent each of us.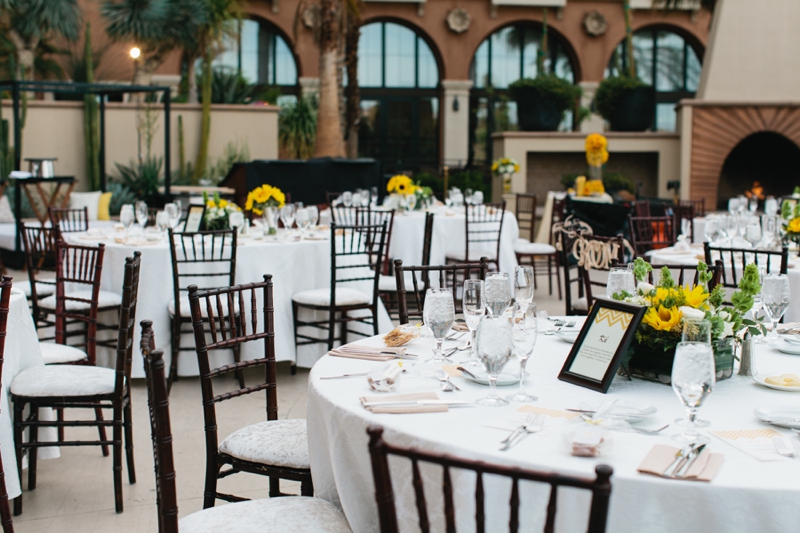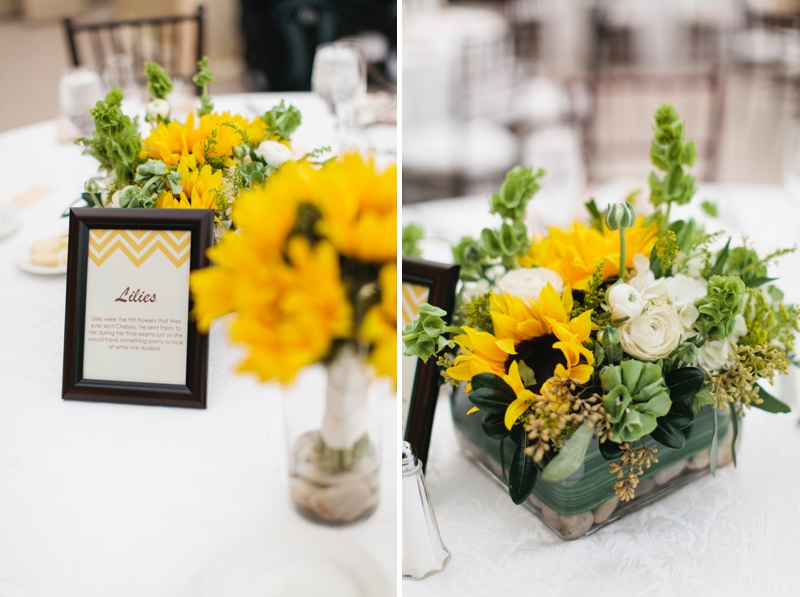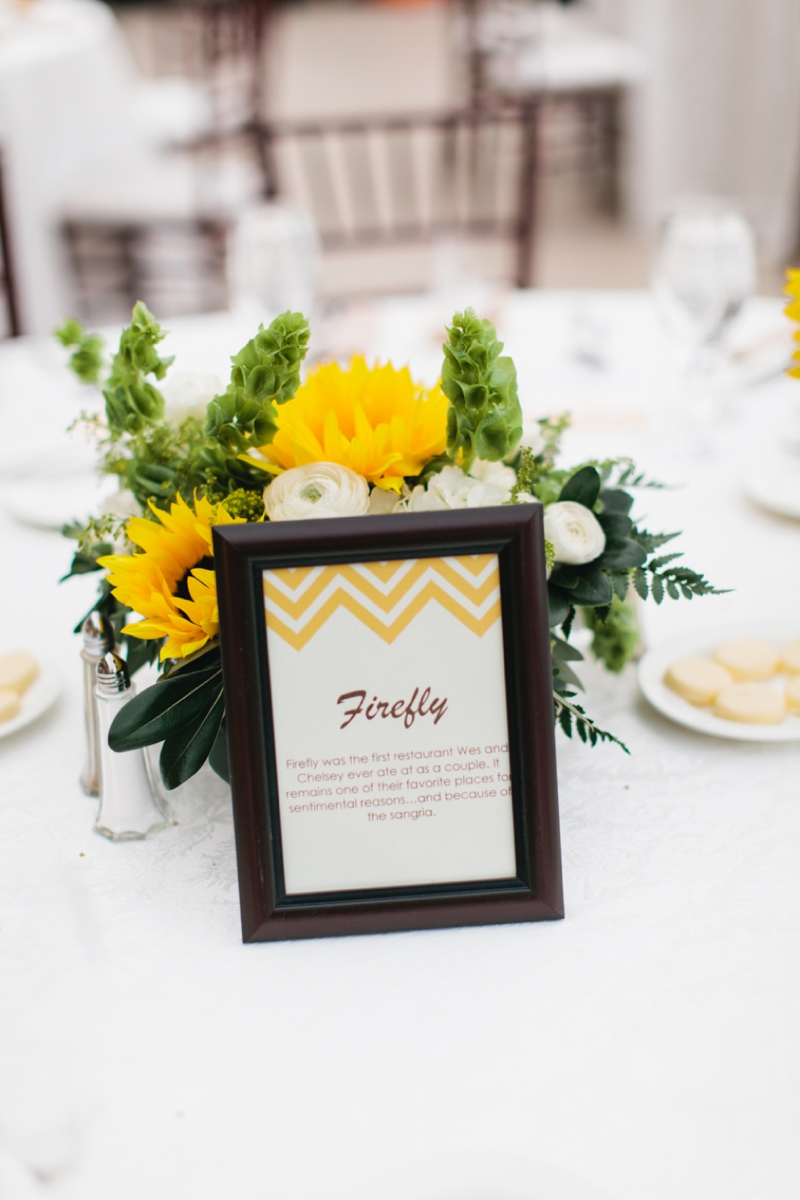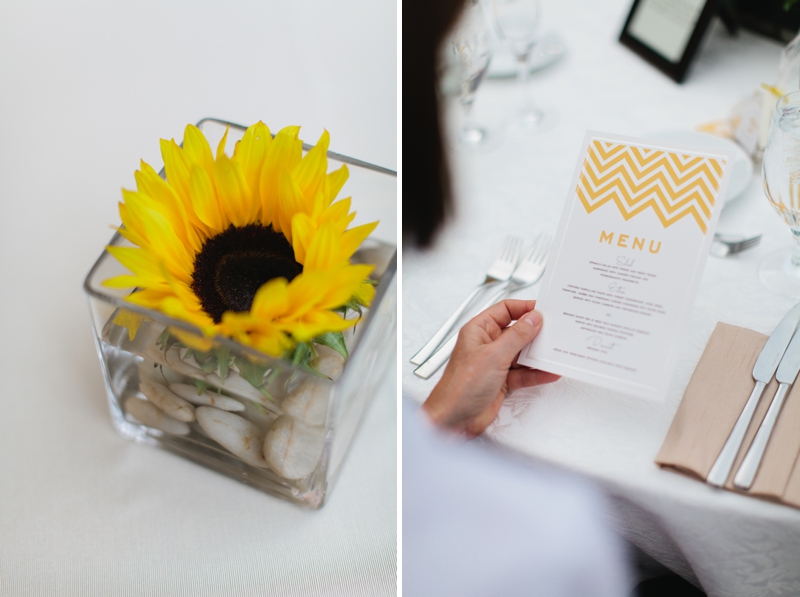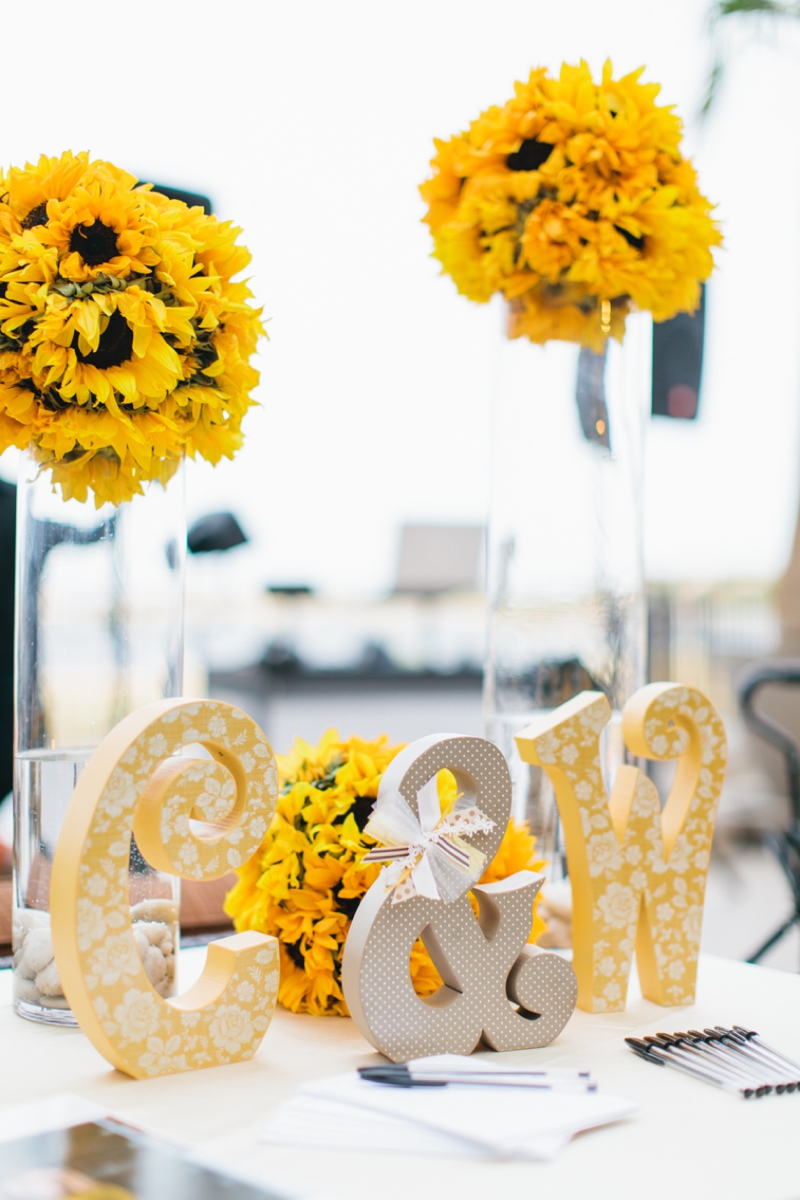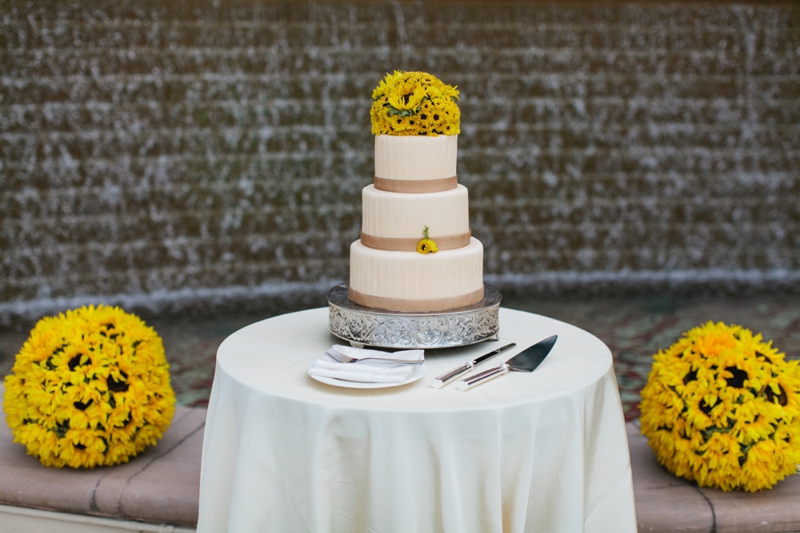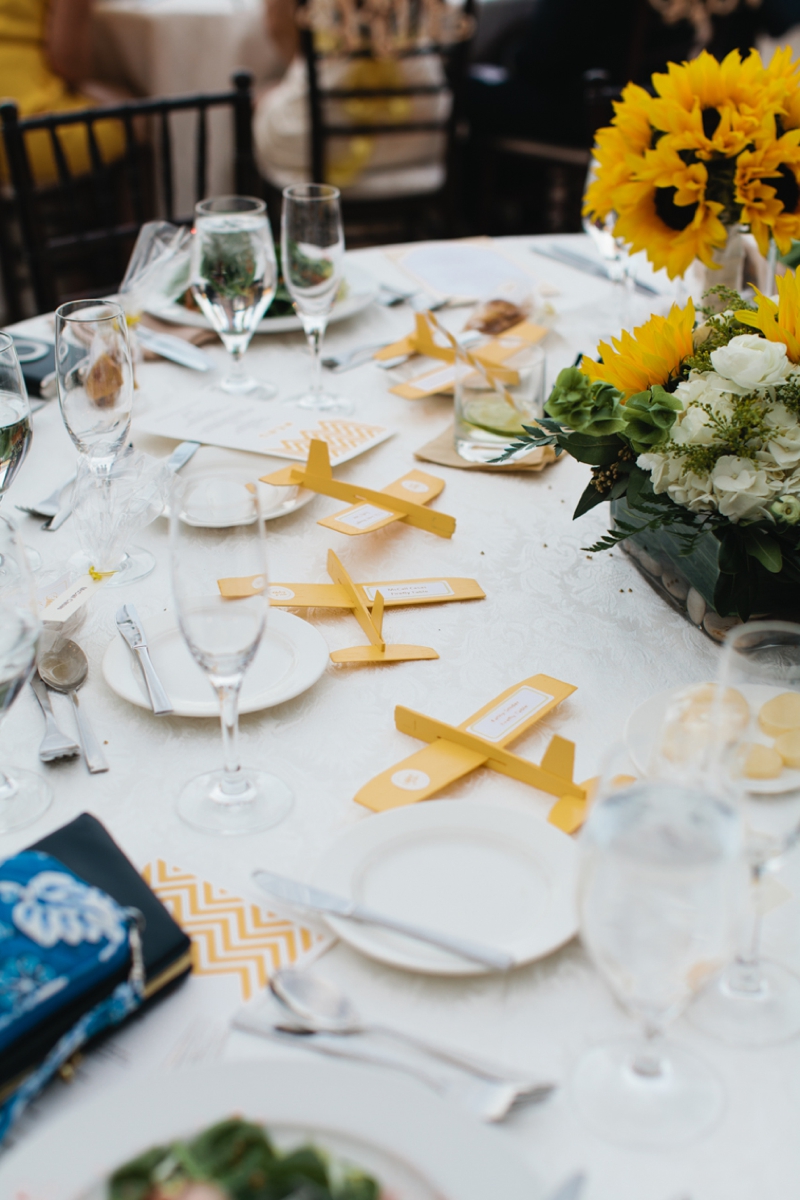 What was your favorite thing about your wedding?
That people had fun. When we planned on using glider planes as escort cards, I never thought that people would "race" them off the balcony, but they did and it ended up being a lot of fun. People loved the caricature artist that we hired. One of our groomsmen screamed out of pure joy like a child when my husband's death star cake was wheeled out while the imperial march (the Star Wars theme) played. And people cheered my husband and his groomsmen on as they revealed their party shirts while Danger Zone played. It just ended up being a lot fun.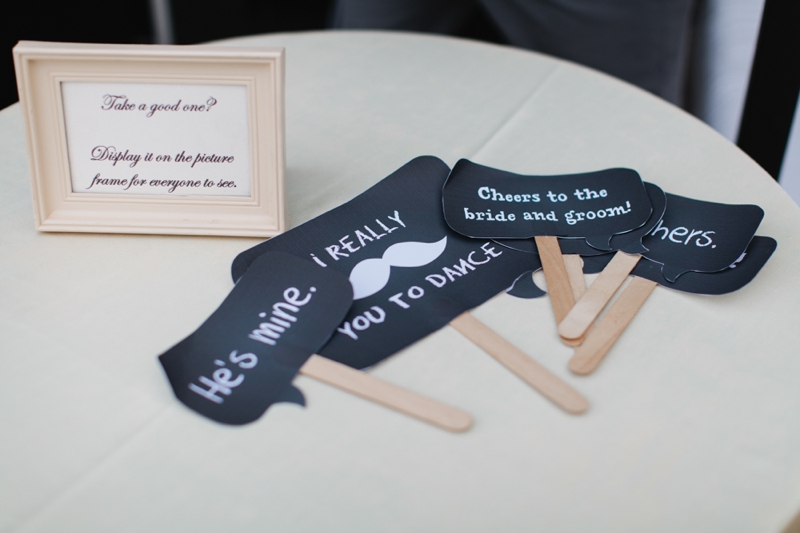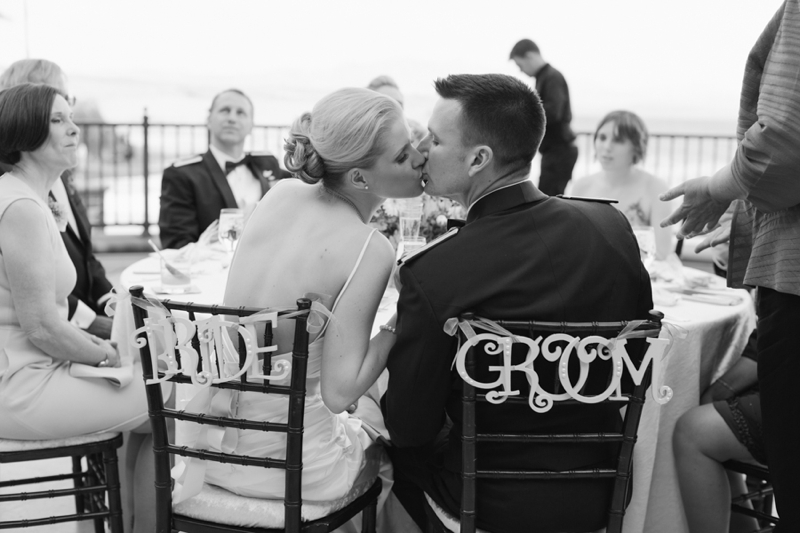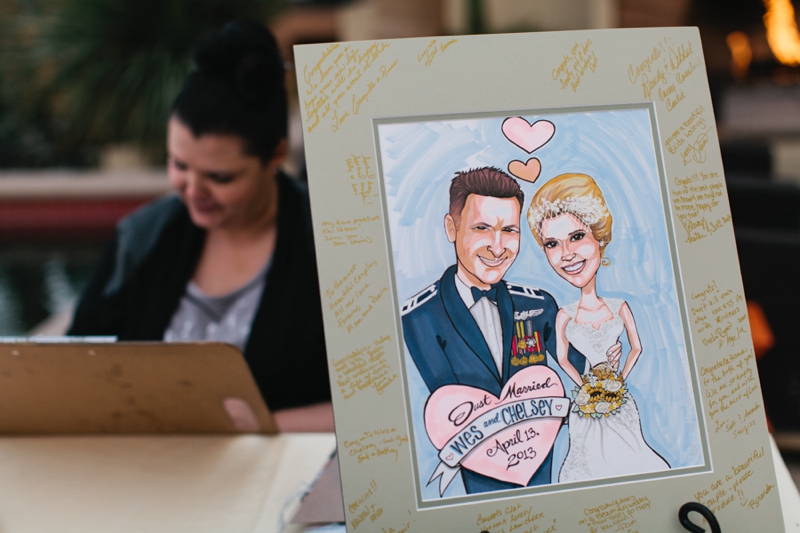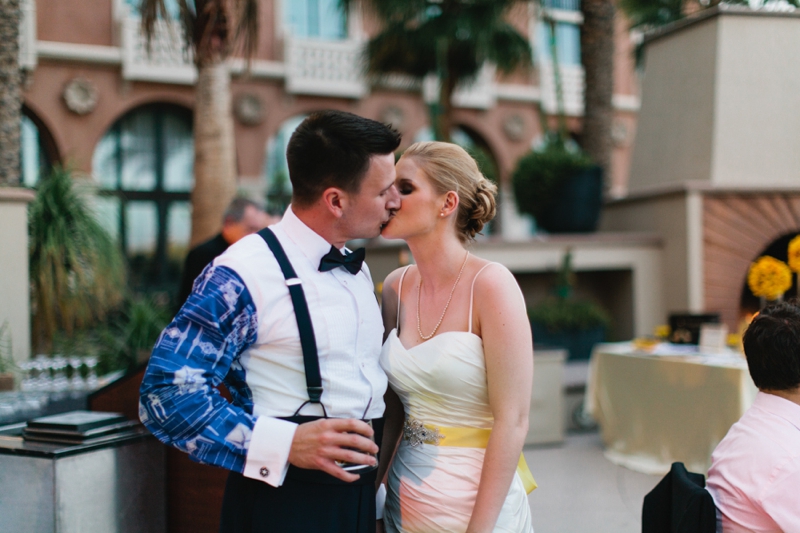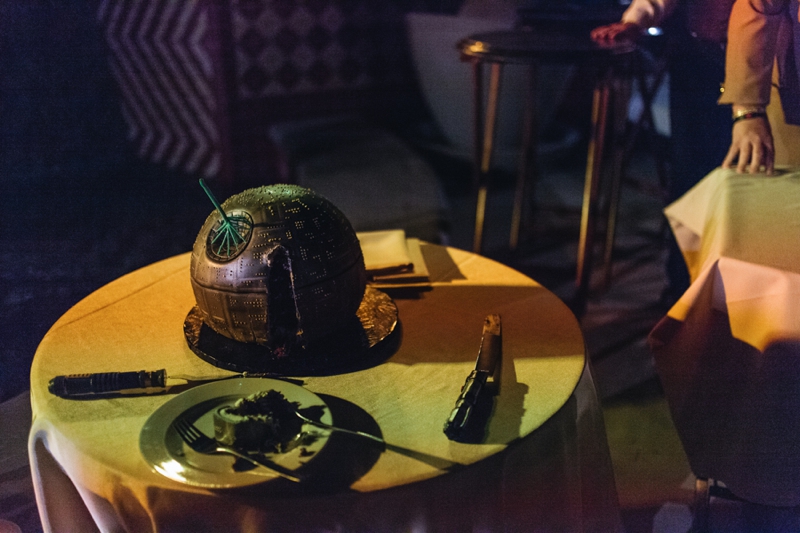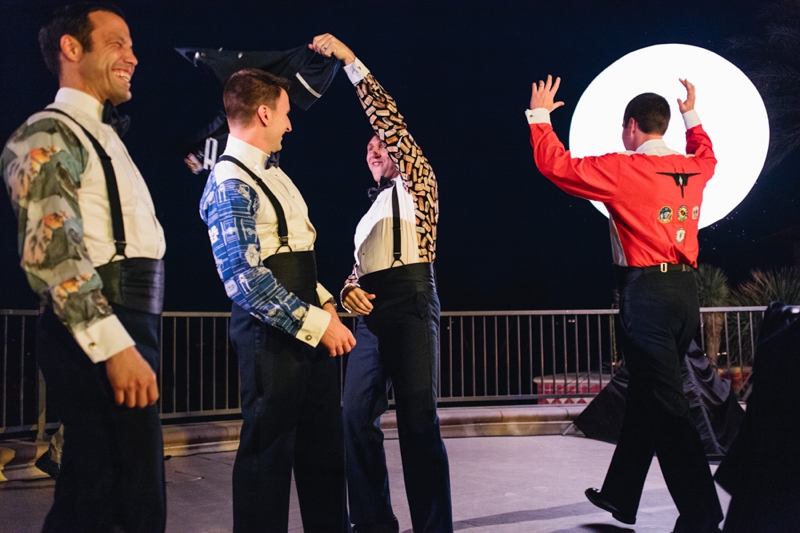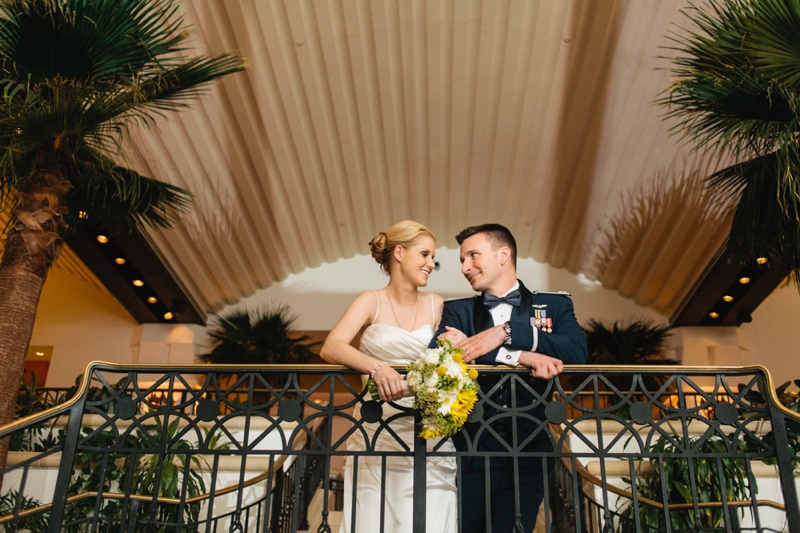 What is your best piece of advice for other brides?
Don't sweat the small stuff. So many things went wrong on our wedding day: it was too windy for the florist to hang the sunflower balls from the chandelier at the ceremony site, the hair and makeup crew were over an hour late, our wine love letter box ceremony didn't go exactly as planned, and our officiant was unable to make it (don't worry we found a last minute replacement) because she fell and cracked her head open. But even though all of this stuff went wrong, it all worked out in the end, and none of our guests knew that things didn't go exactly as planned.  
How fantastic are the shirts that the groom and groomsmen all had under their uniforms?! Such a fun surprise! And the airplane glider escort "cards" are SO amazing!
Brides, what kind of details are you planning on incorporating that give a nod to you and your fiance's life together?
Vendors who made it all happen…
The following two tabs change content below.
Lauren Grove is the editor and owner of Every Last Detail. A clueless bride-turned-wedding planner, Lauren uses her experiences and knowledge to educate and inspire brides all over the world.