Hi friends! So I just returned from a business trip to Las Vegas, during which I co-hosted a workshop for photographers about getting published, and then attended a photographer's trade show. Of course I really know nothing about photography (except for what looks good), as I'm not a photographer, so it was hilarious when I was walking around, and people would ask if I used XYZ service for my images. I would then have to explain that I'm not a photographer, I'm a wedding blogger- and the majority of the time, the person I was talking to had NO clue what a wedding blog was.
Well, because of the above situation happening all too often, I wanted to take today to make a declaration about wedding blogs, what they are, and what is involved.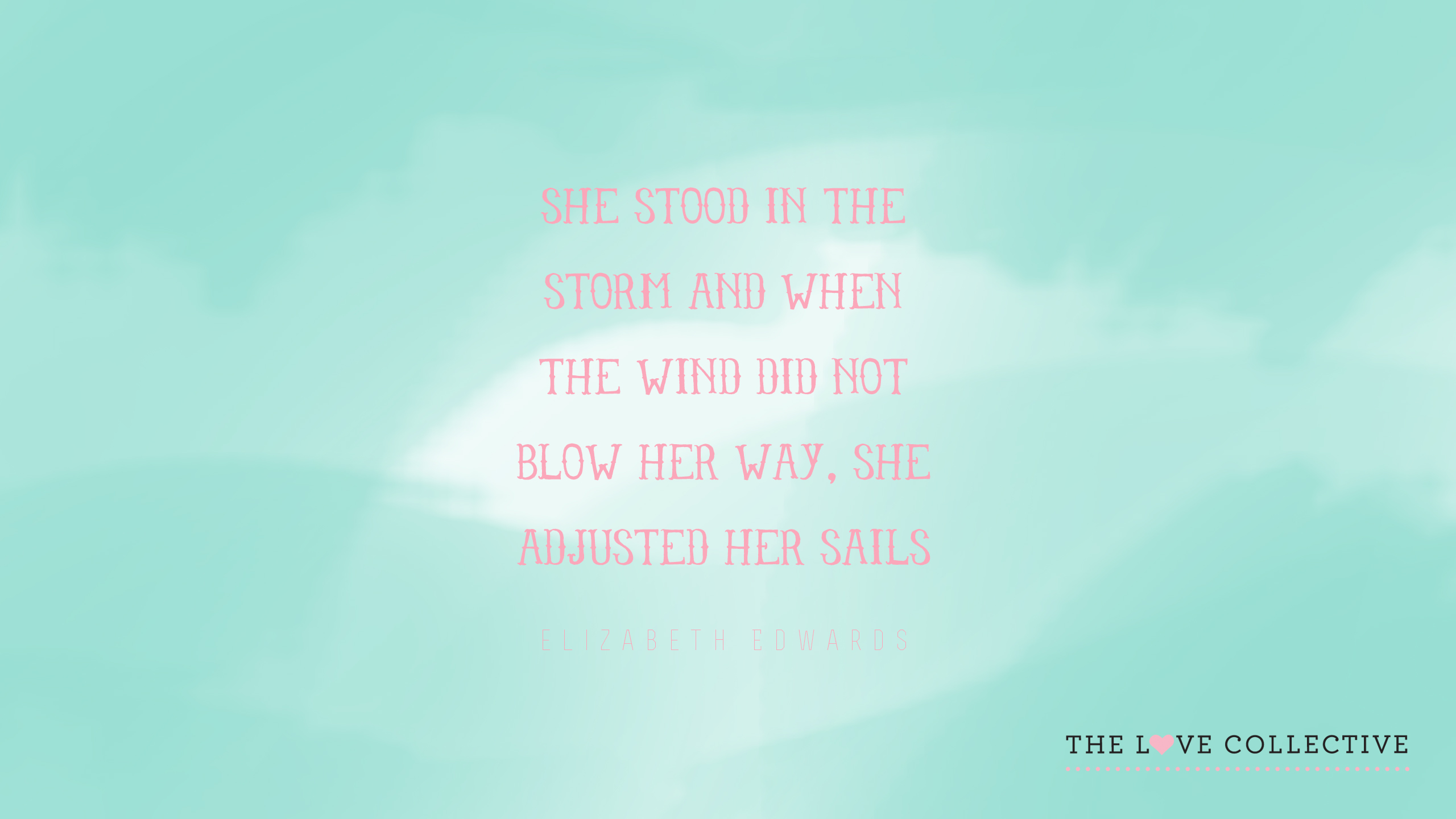 Via The Love Collective
One of my friends recently wrote a little post on her blog about the word "blogger" and the negative connotion that it seemed to have. She mentioned that she doesn't really tell people that she's a "blogger", because people either don't know what it means, or they don't think it's a legitimate career. This got me thinking. In the 3+ years that I've been blogging, I've been the same exact way. But the truth is, I actually don't even really see myself as a blogger, because blogging is such a small portion of what I actually spend my time doing. Back when I started this blog, and I started playing with the idea of doing it full time, I thought that my days would be spent blogging and looking at pretty photos. Well, now that I "blog" full time, I've realized that my-oh-my, I was SUPER wrong about that!
So now I'm saying it to the world: I am a professional wedding blogger. It's taken me YEARS to be able to say that to people's faces. To say that I run , own, and write a wedding blog. Because honestly, half the time people don't even know what a blog is. And other times, people don't quite understand how a blog could possibly be a business. Sure, I have a whole "thing" that I say to people- how a wedding blog is like a magazine that updates every day. And that my site is more of a "resource" for brides planning their weddings. But even after explaining it, I'm still faced with clueless looks.
You know what that says to me? That a wedding blog is *different*. From the things that are shared, to the services that are provided- it's different. The pages of my blog equal my work. My business. My career. My income. And yes, my life. I'm not just a bride blogging through her wedding planning, or someone who is a "stay at home wife/mom" who really loves to swoon over weddings. My blog is more than just a blog to me. It's a website. It's a resource for brides. But it's also my business. My career. Heck, even my LIFE at times. It pays my bills, puts food on my table, and it is 100% ME. I built it from the ground up, and it's grown organically. I didn't have existing connections in the wedding industry when I started off, and I don't have a husband/best friend/cousin/in-law who is a web designer. Oh, and let's not forget that I don't have a team of worker bees helping me out either- as much as I need it! I thankfully do have contributors who do a few wedding posts per week, but all other posts, emails, submissions, etc- is all me. I'm still figuring out how exactly to get the help I need, because I'm pretty convinced that working 18 hour days can't keep happening.
So back to the question of what a wedding blog is. In general, a blog is a platform. Some people use that platform to speak their mind. Some people use it to share information. In the wedding world, we use it to share inspiration, ideas, and information with brides. And yes, as a wedding blog, our readers are BRIDES. A wedding blog is a publication- an "online magazine" that updates every day if you want to look at it that way. It's a place that was created so brides could have tons of beautiful wedding inspiration and ideas at their fingertips- and have it every single day. A wedding blog is something that *helps* brides.
One of the things that I've seen is that the title "wedding blog" is thrown around a bit too freely. So I've categorized wedding blogs in 3 different ways. Professional wedding blogs, wedding vendor blogs, and bride blogs. Every Last Detail is a PROFESSIONAL wedding blog.  A professional wedding blog is one that updates every day, derives an income from advertising and marketing, works hard to provide unique content, and has a business that IS the blog. A wedding vendor blog is a blog that a wedding professional uses to help marketing their own business. Their blog is FOR their business. And then a bride blog is a bride who is blogging about her own wedding planning experience. Perhaps sharing inspiration boards, dresses, etc. (Most of the time, these blogs stop after the bride gets married, or become family/baby oriented.)
So with those things said, I'm brought to another common question that I get- what does a wedding blogger do? I was going to go through a normal day for me, but let's face it- no day is actually normal. When I started blogging full time, I had the notion that I was going to spend my days blogging pretty weddings, writing tons of posts, and doing photo shoots. HA. But I WILL actually just lay out the things that a wedding blogger (at least in my world) does:
– Blog. Duh. But there are lots of things that have to happen for this to happen. See everything below.
– Review submissions.
– Email photographers/brides for vendor info, confirmation and/or interviews
– Wait on email responses from above
– Respond to emails above
– Keep an editorial calendar up-to-date
– Cull images
– Lay out images
– Respond to and/or (in my case) DELETE meaningless PR emails
– Emails and phone calls with existing advertisers
– Monthly email blast to brides who have signed up
– Emails and phone calls with potential advertisers
– Twitter
– Facebook
– Submit blog post links to various outlets for increased publicity
– Pinterest
– SEO
– Keep media kit updated
– Write posts with actual content
– Come up with new blog post series
– Photo shoots
– Website updates
– Website upkeep
– Input new advertisers
– Update existing advertisers
– Comment moderation
– Emails times a million
– Blog
I did actually write out what a somewhat typical day is like for me. But I'm not going to share it. Because it's bad y'all. Real bad. You would judge me. Let's just say it involves email pretty much all day, lots of social media, and blogging at night. But that's the thing- as a professional wedding blogger,  blogging is probably the thing that I do the least. Like right now- I'm writing this at 11 PM. Because that's when I write best. And as you can see from my list above, blogging is really not what I do all day. It takes a lot to be able to be a "blogger". In fact, I don't even describe myself as a blogger anymore- I describe myself as the owner of a website. However, the wedding blog world is WAY different from all other blog worlds out there- mostly because of the fact that we have a more visual focus for our blogs. If wish it was easy as just slapping a few photos in a blog post. However, there are several other things that are involved with posting weddings besides just the photos. And let's not forget the fact that I don't make money from just posting photos. So yes, that's why email takes priority in my world, because emails lead to relationships, which for me, leads to me making money.
Yeah, I said it. It's not a secret- I live off of this blog. I consider it my JOB to be a platform for vendors to share their work, and inspire brides. It's not my job to look at pretty photos. It's my job to tell you about how to get those pretty photos. :)
A big thing that has happened for me this past year was connecting with several other wedding bloggers. We've been able to support and encourage each other, bounce ideas around, and even help one another troubleshoot issues. We've all found so much benefit in having a community of professional wedding bloggers that we've decided to tell other people about it. So if you are a professional wedding blogger (or are striving to be), then come check out The Love Collective! :)
I know this is deviating from my usual Thursday posts, but I felt the need to share all of this information today. Because I don't want to to be ashamed to tell people that I'm a wedding blogger anymore. I want people to understand what a wedding blog is. I want people to value me for my time, my content, and my website. And above all else, I want to help brides!! :)
The following two tabs change content below.
Lauren Grove is the editor and owner of Every Last Detail. A clueless bride-turned-wedding planner, Lauren uses her experiences and knowledge to educate and inspire brides all over the world.