This beautiful red and gold wedding from Focus Photography, Inc. that I have for you all today is a mix of both vintage glam and eclectic style, and it's overflowing with amazing details! From a "sweets room" with a candy shop and cowboy saloon theme, to boxes on each table for guests to leave the couple a note, the details in this wedding are both personal and fun- the very best kind if you ask me! The bride Jennifer is here to share more about her wedding day with us…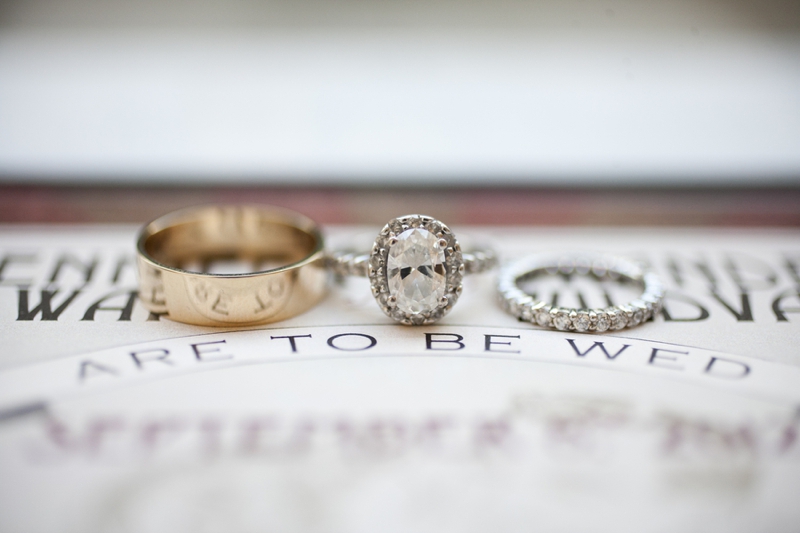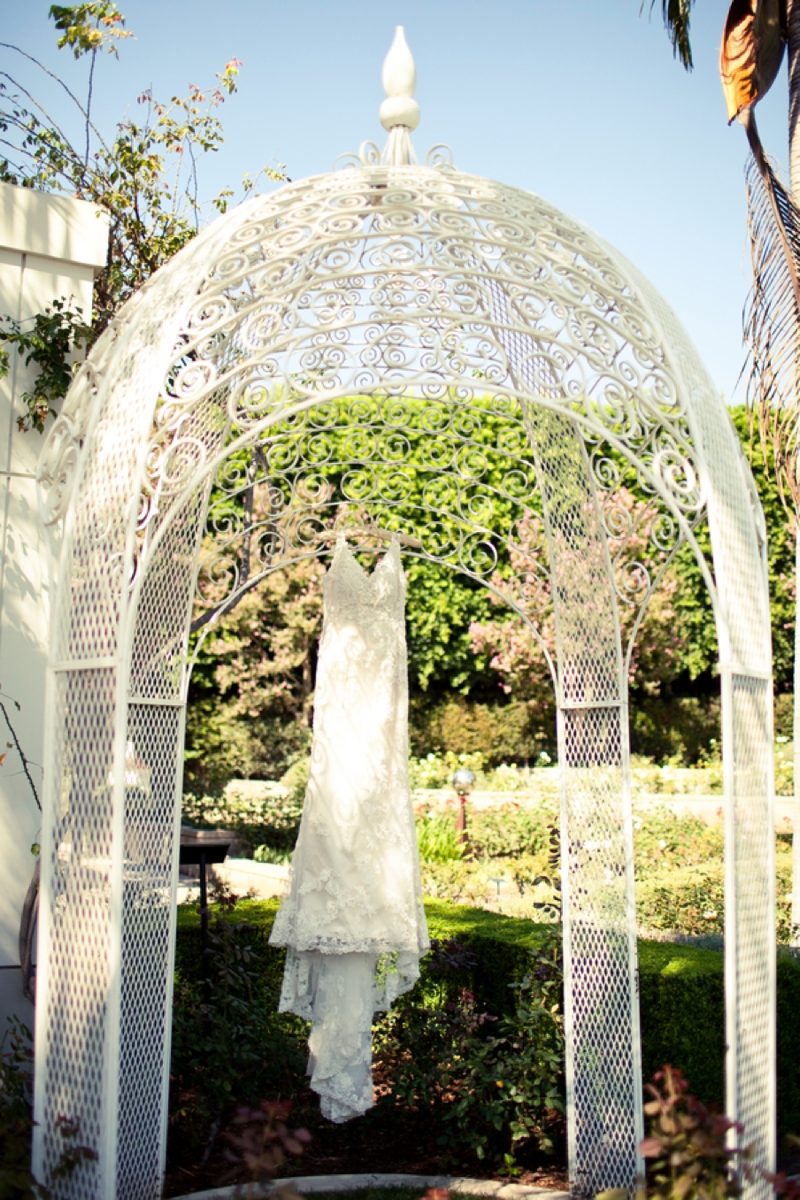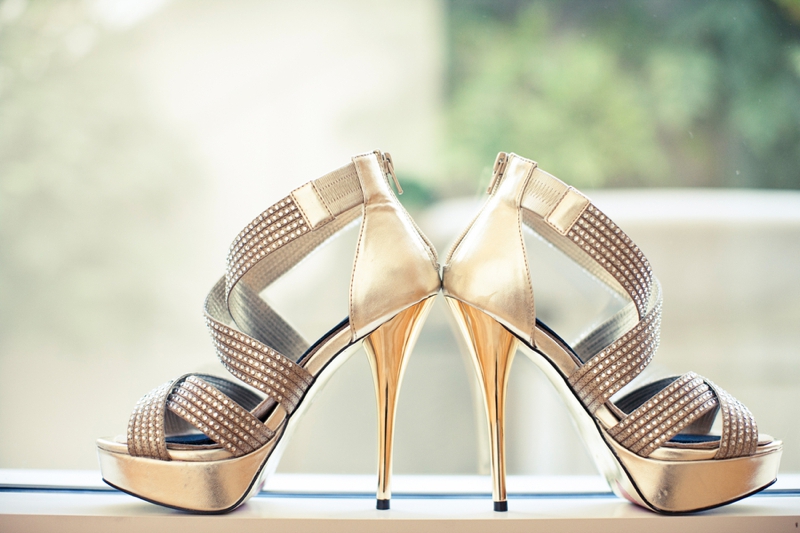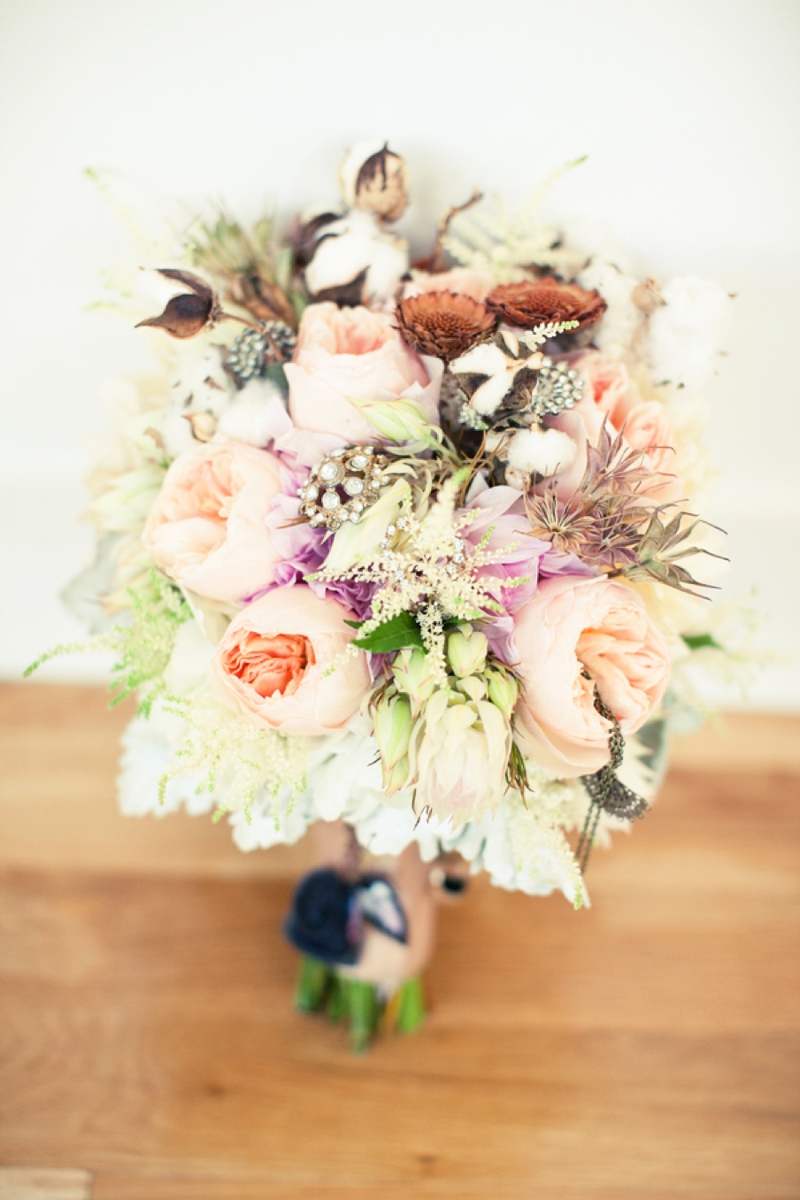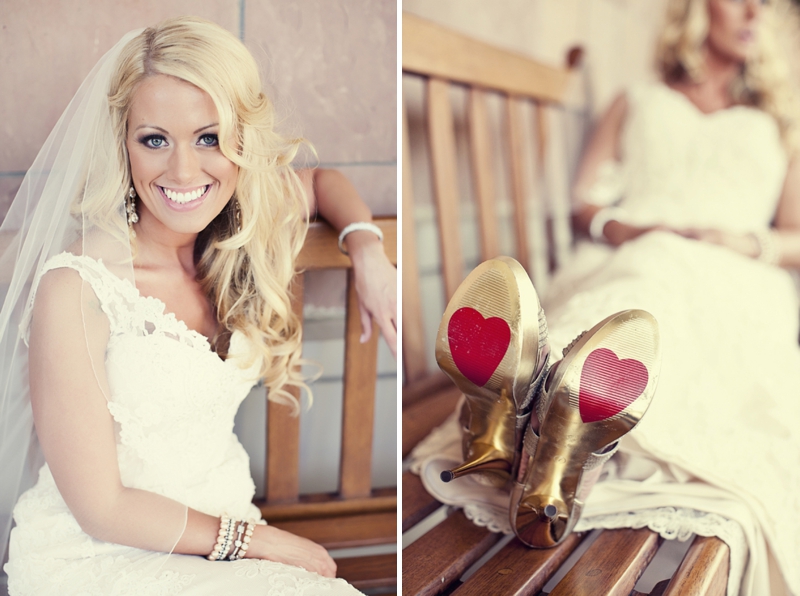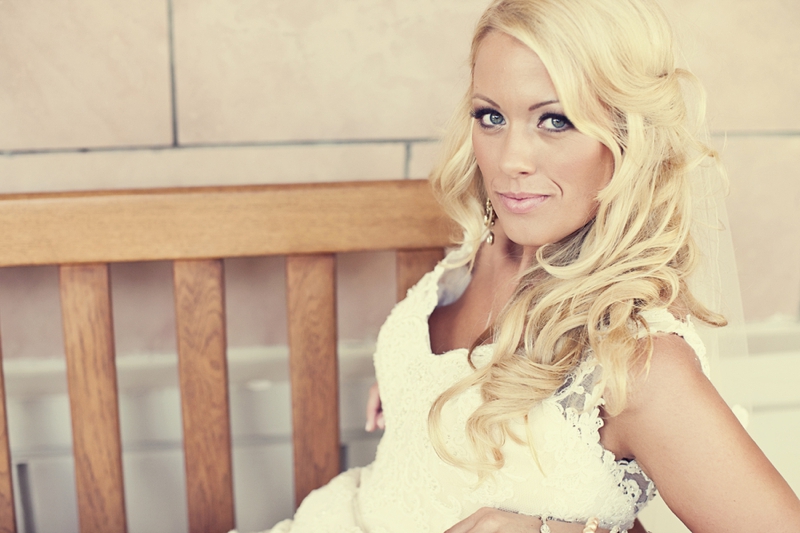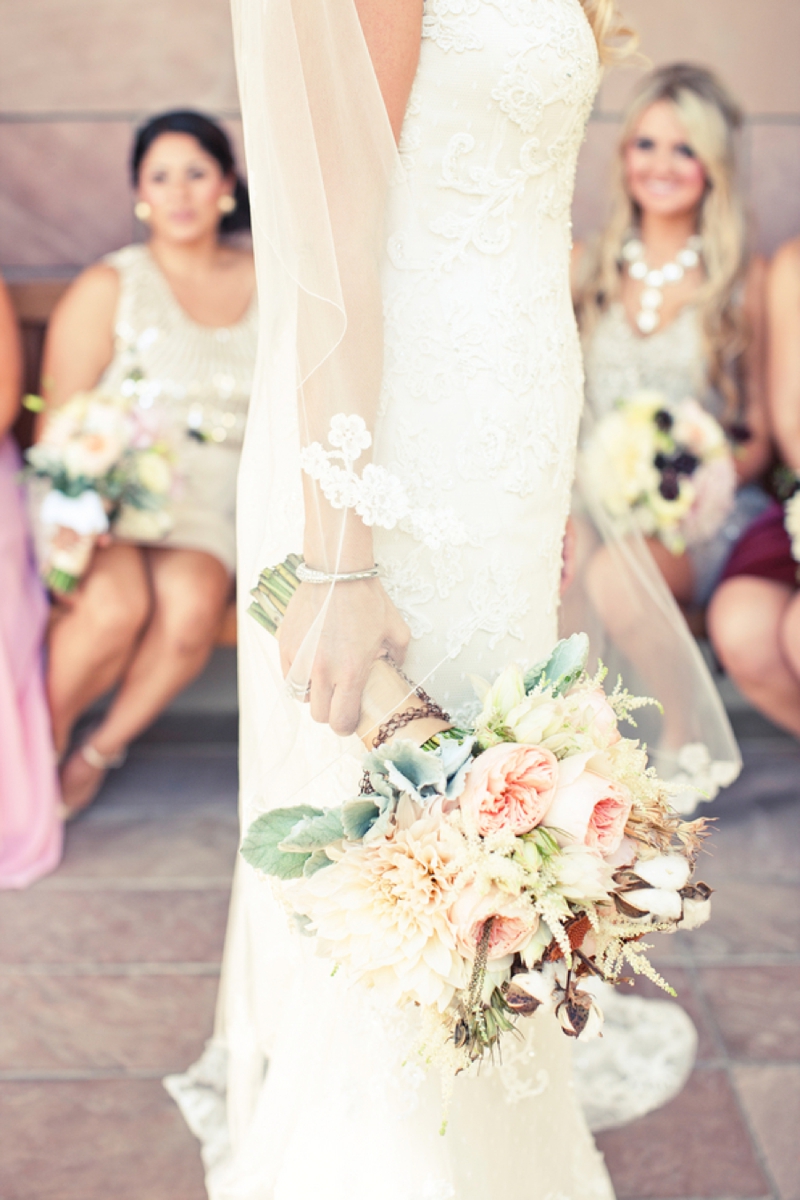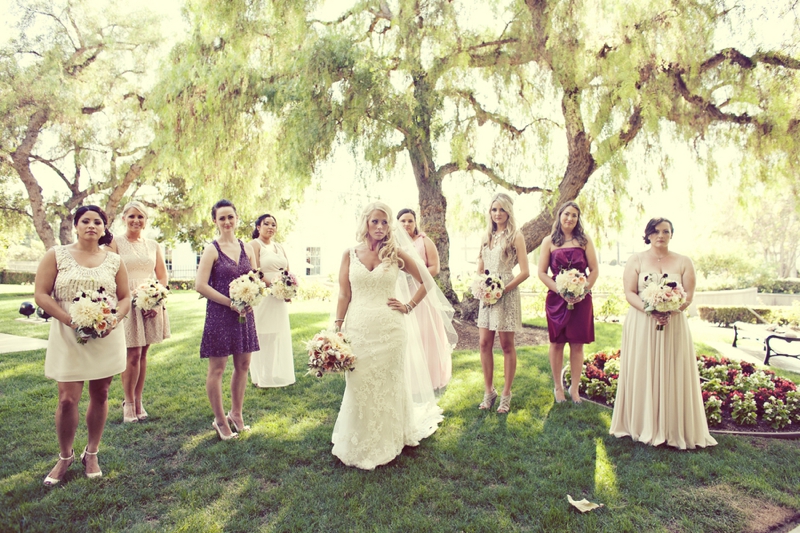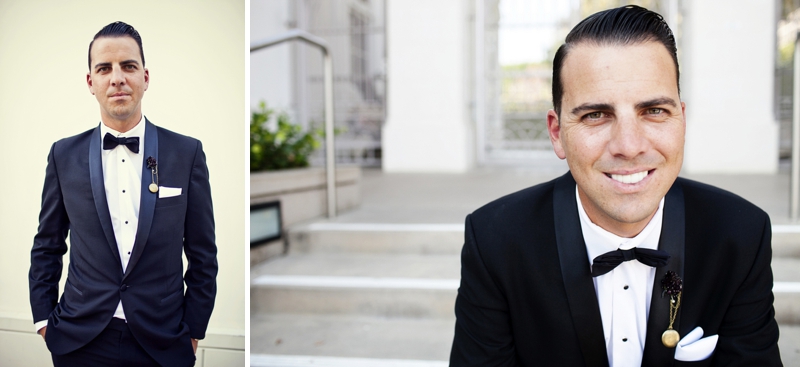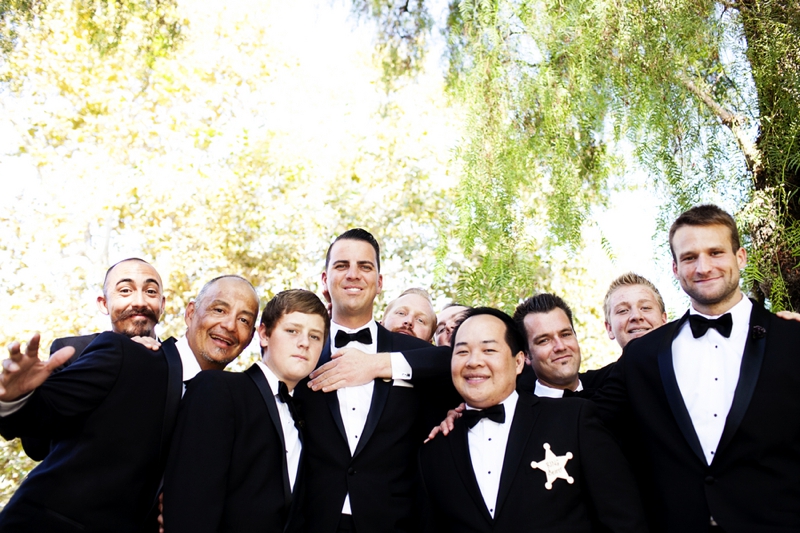 What (or who) helped you most in your planning process and/or on your wedding day?
Maybe this is surprising,  but our DJ was one of the most helpful overall! We had secured him first thing and had a total of five long meetings with him. We bounced ideas off each other, and he had so much advice and guidance to offer. He also was the one who started our timeline for us; from the moment I start getting ready to the towncar arrival. He really helped lay the initial groundwork, acting immediately as almost a coordinator for us, and also a great mediator when the groom and I argued about song choices! He became one of my main confidantes throughout the whole process.
Also, when it was crunch time, my mom really came to my rescue with helping with all the décor and collateral for the wedding. We were up until 1am for few nights the week of the wedding working in my parents garage, unwrapping pillar candles, staging and photographing the cocktail, gift, and placecard tables, putting together toiletry baskets for the restrooms, and getting all photographs, programs, menus and all other items packed, labeled, and ready to go.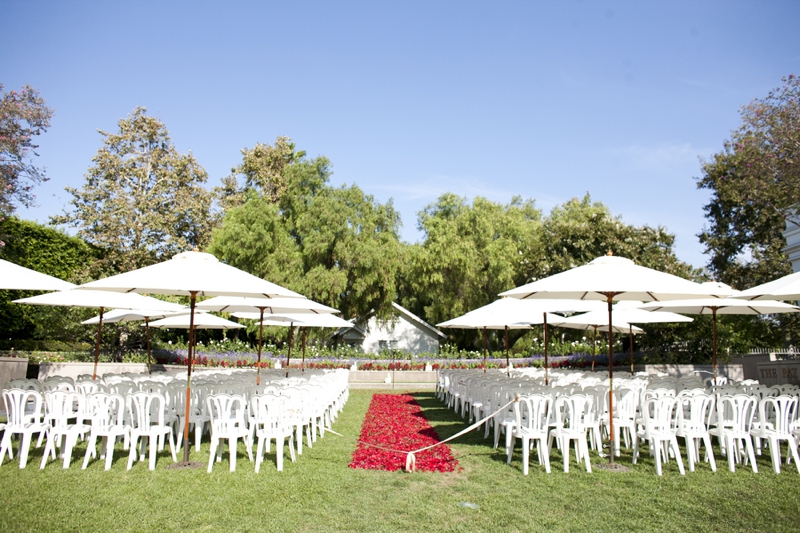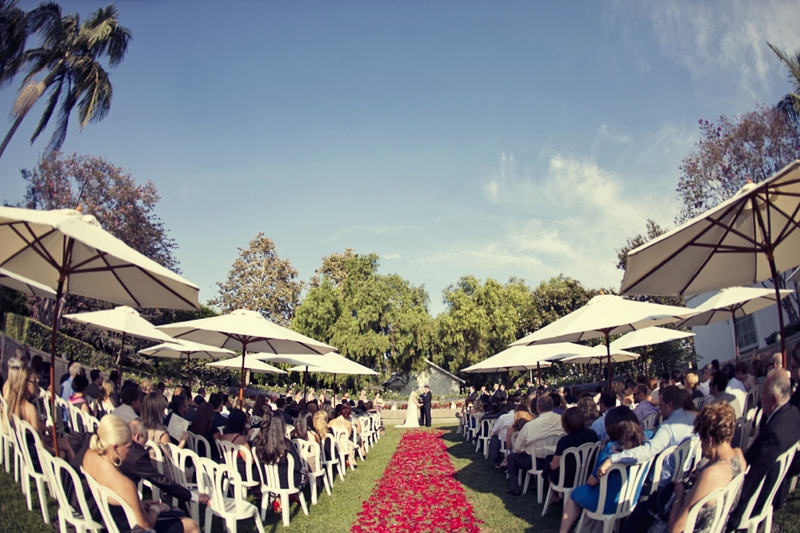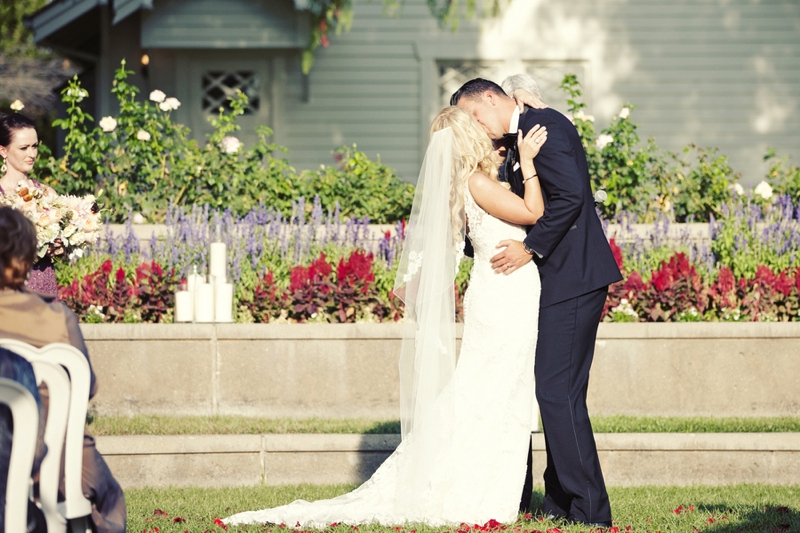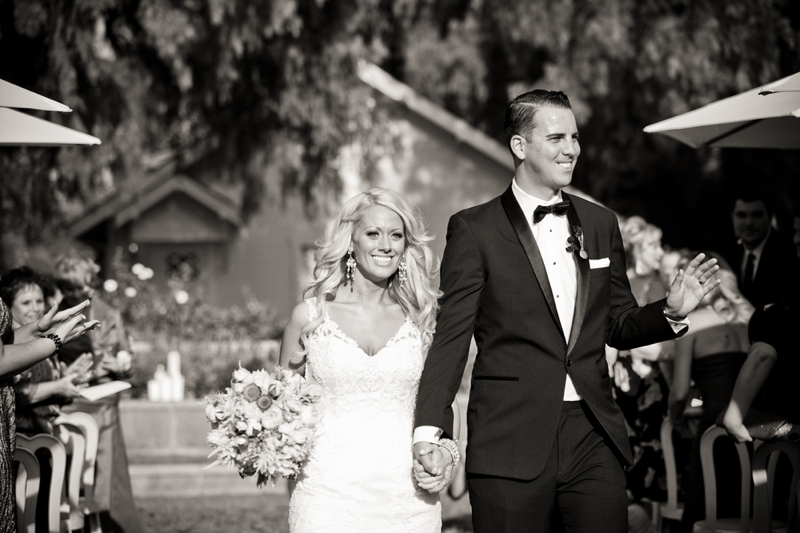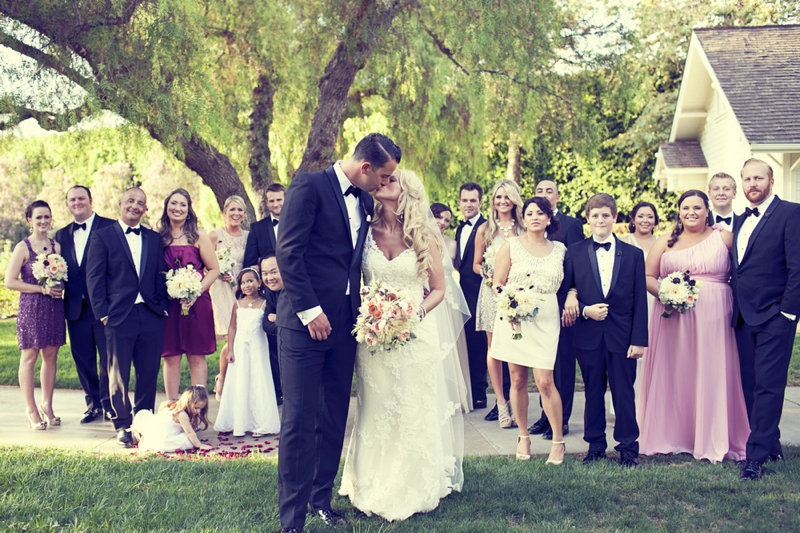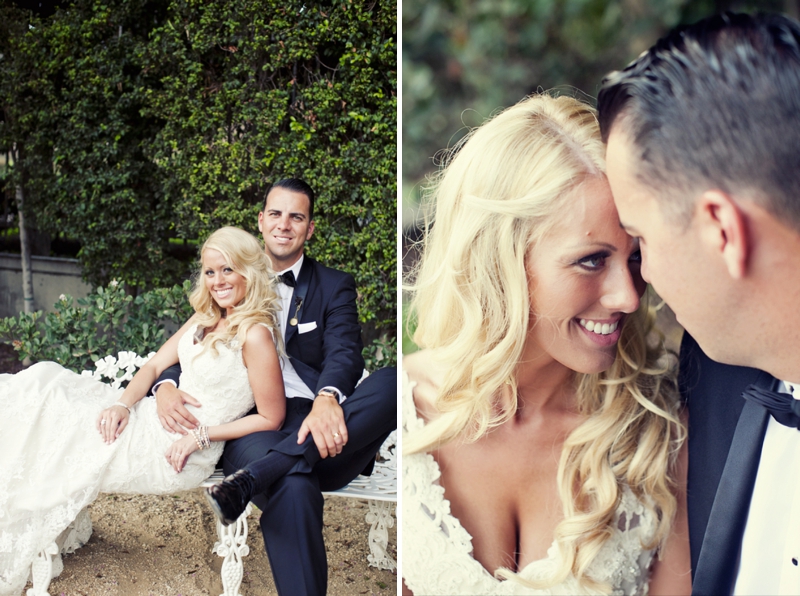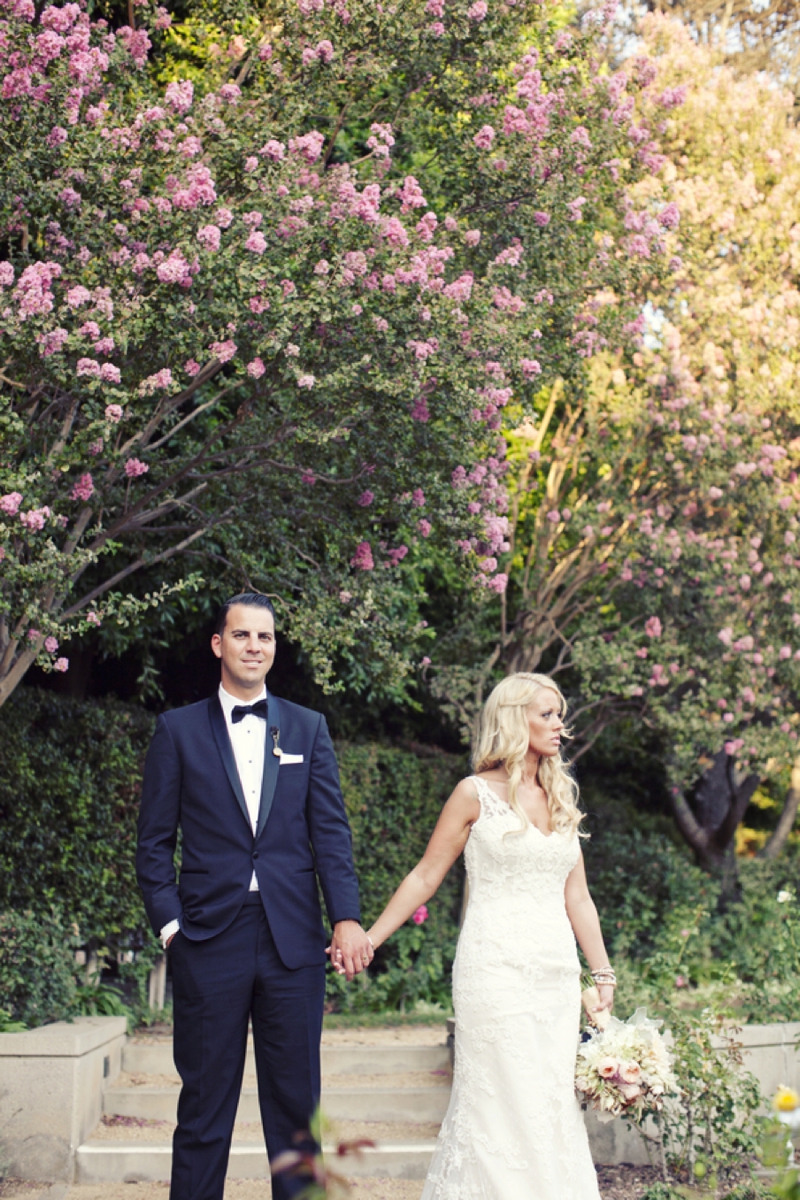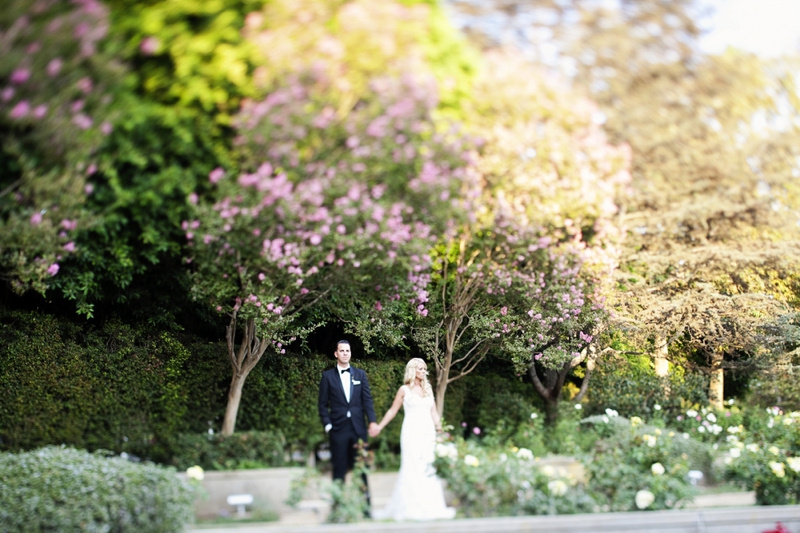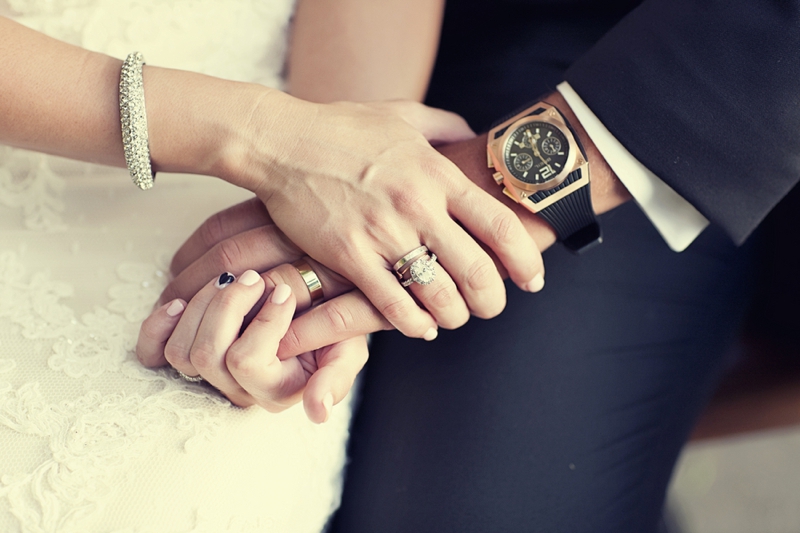 What was the most important thing to you when deciding who to work with for your wedding?
I wanted vendors that really understood what I wanted, even if it was a bit off the wall or non-traditional. Although much of my wedding was pretty traditional, there were elements and surprises I knew were a bit different but I stuck to my guns, and my vendors were not only on board with it, but supported and enhanced all my ideas, and helped made my vision come to fruition.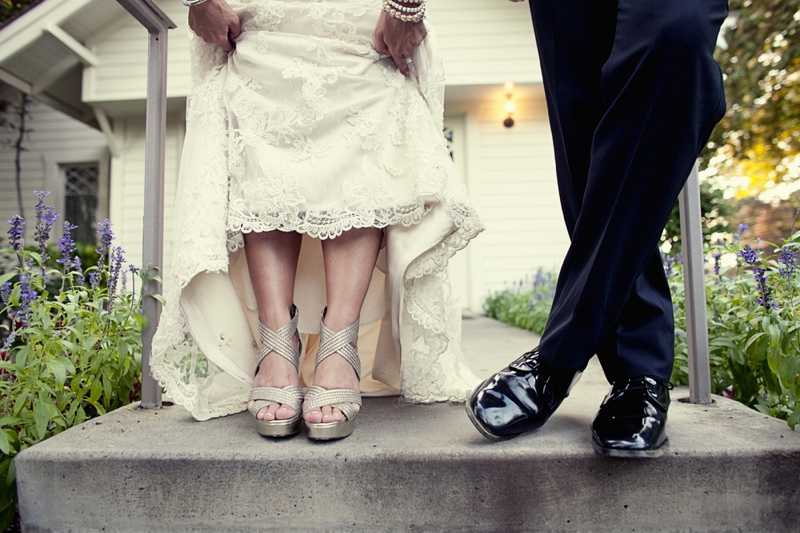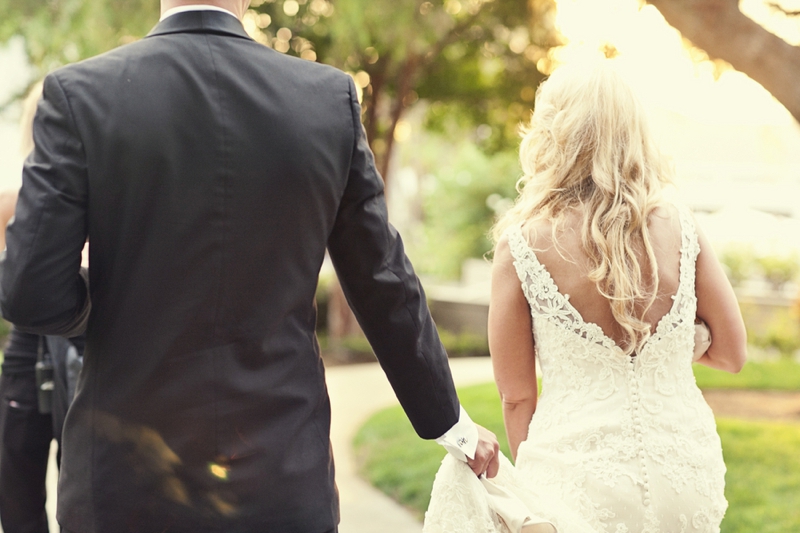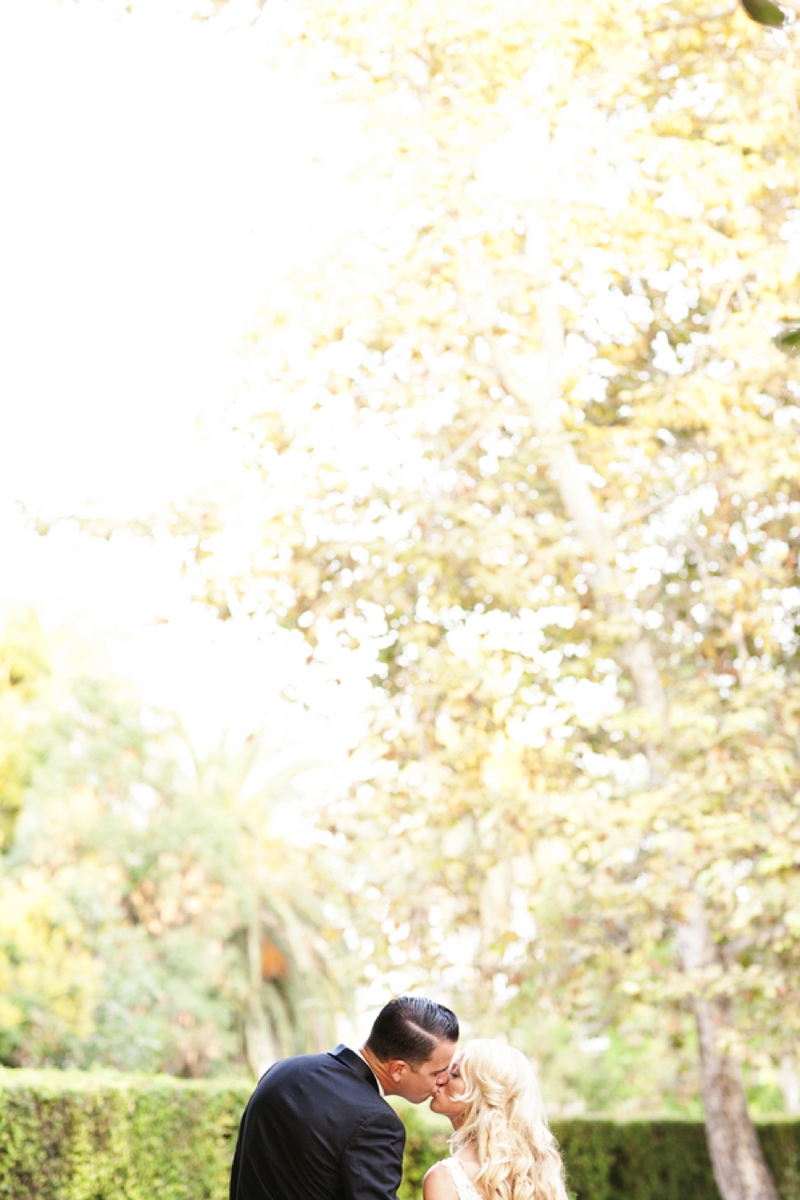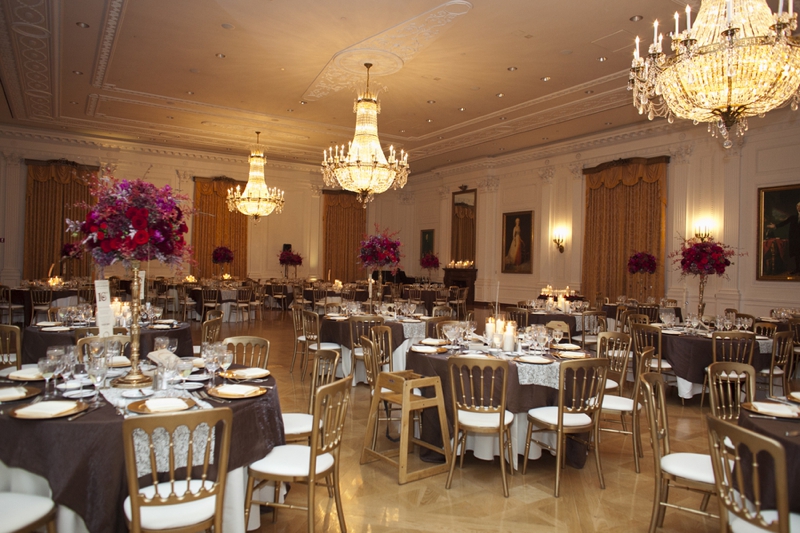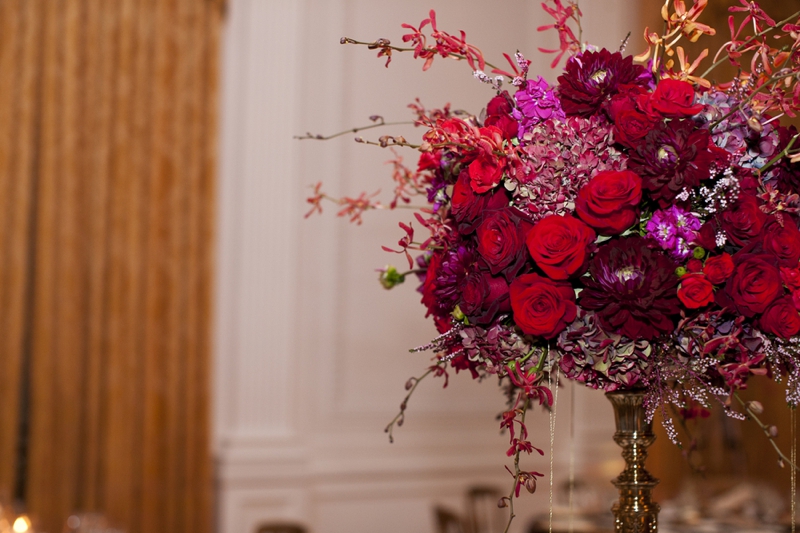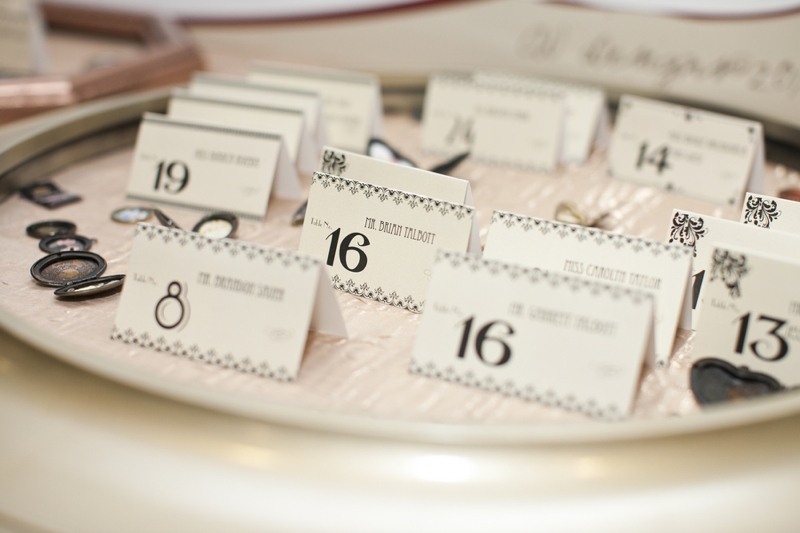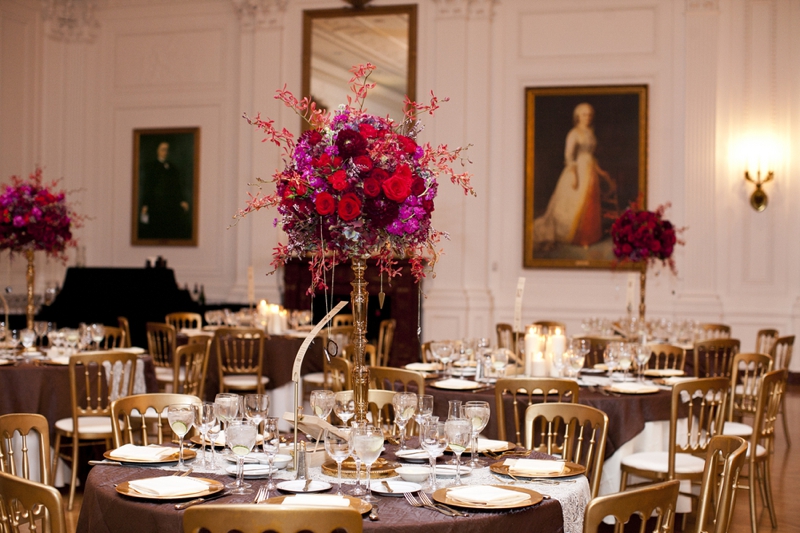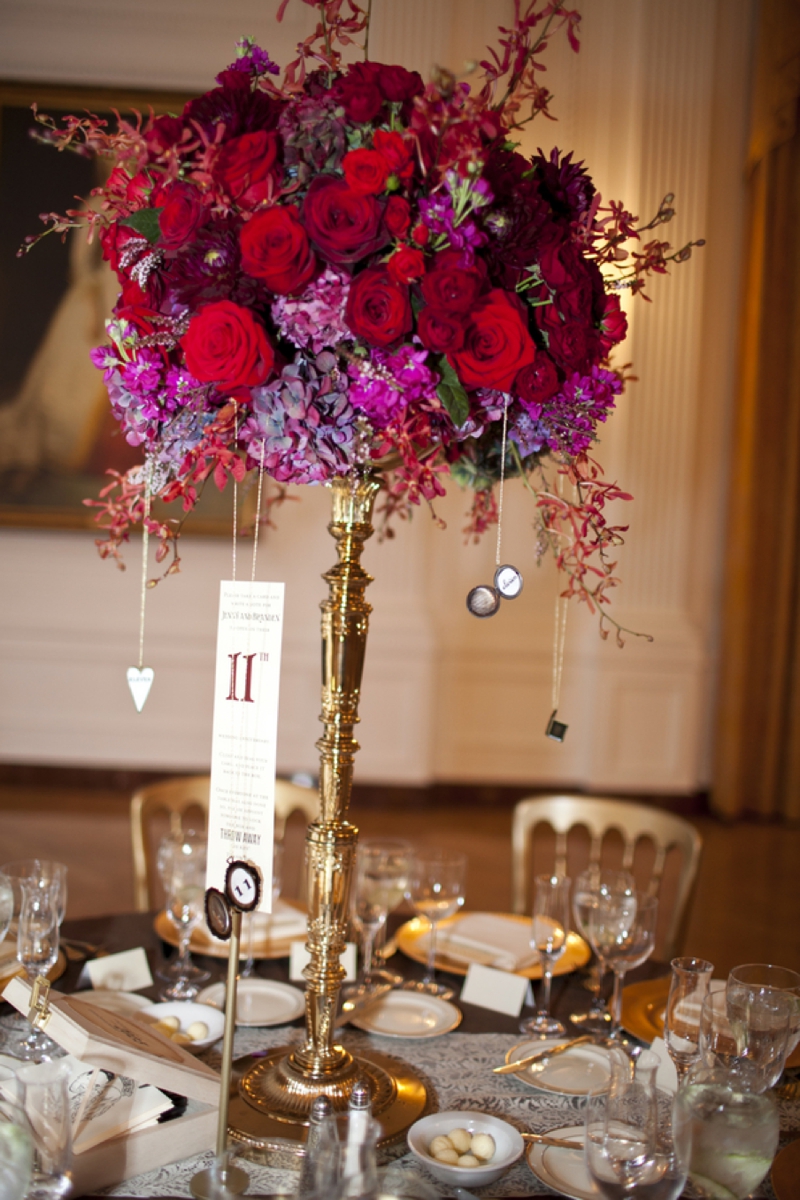 What was your inspiration for your wedding details and/or design?
I started thinking just generally Vintage Glam. But then I started pulling ideas from everywhere. From Steampunk and Western for the cigar bar, old tyme carnival games and decor for cocktail hour, a candy shoppe/cowboy saloon feel for the sweets room, gothic cathedrals inspiring me to dim the lights and use a lot of candles, to a very regal "Presential"  vibe given our venue. I wanted lots of gold and deep rich colors without at all having strict "wedding colors" and I wanted it to be very romantic with an overall warm, classic and very throwback feel without having it strictly one theme. I wanted it to always be us and have personal quirky elements throughout: I love pigs, so our card box was a big wire pig form complete with a springy tail, and Branden loves the Beatles and Teddy Roosevelt, so I walked down the aisle to "Black Bird" and there were a few Teddy elements shown in the cigar bar and sweets room. We had fun with it and didn't mind that it all didn't "match" perfectly.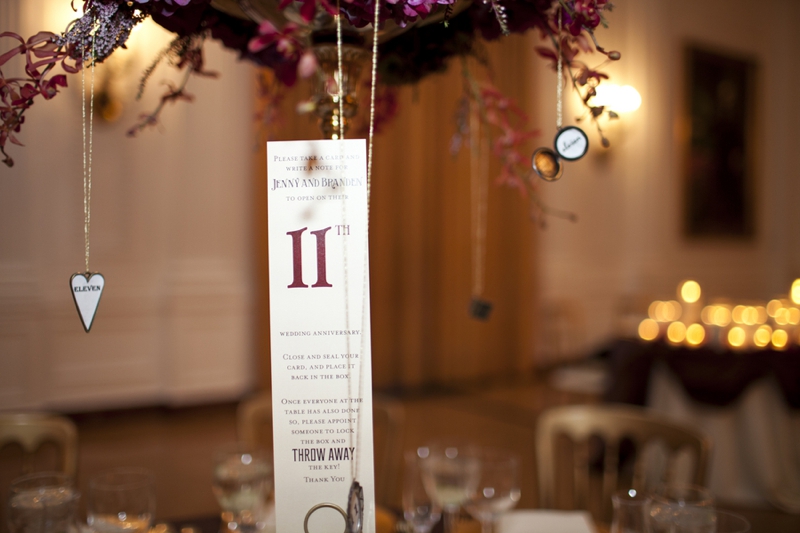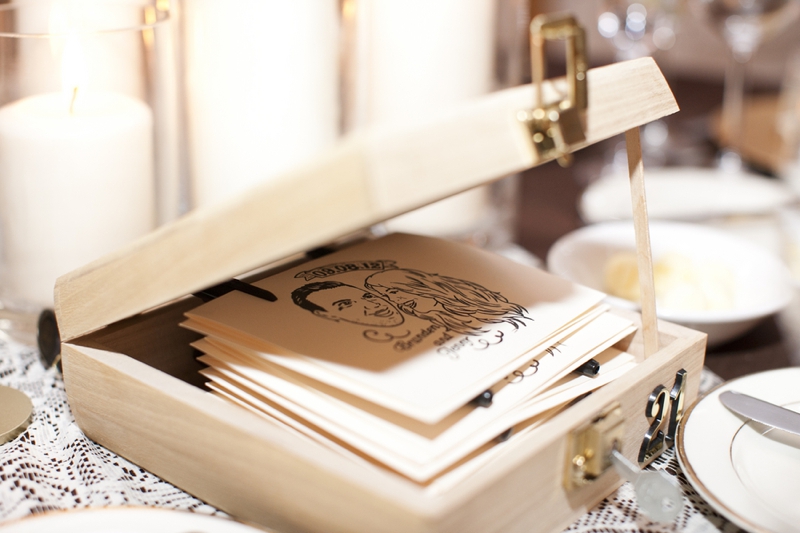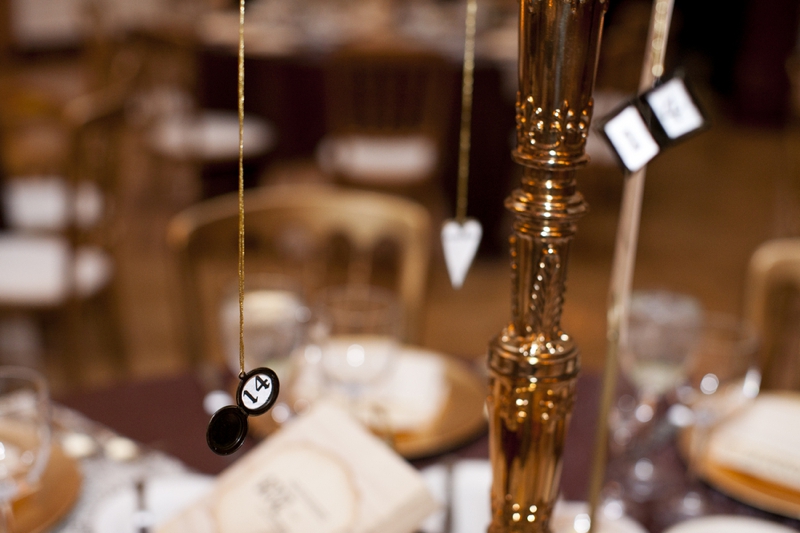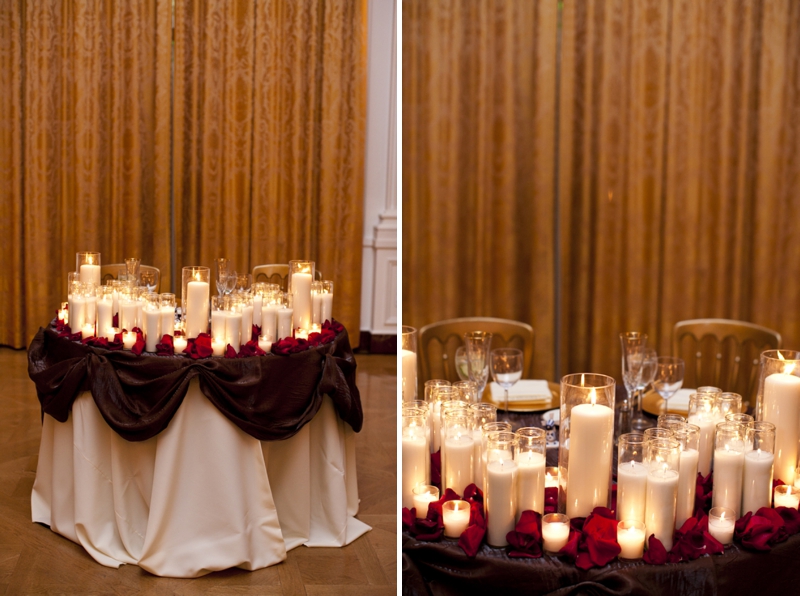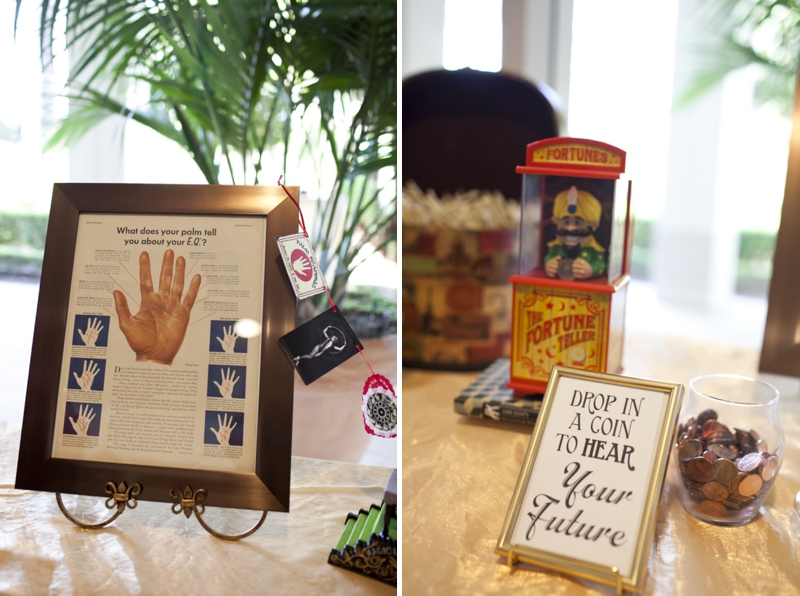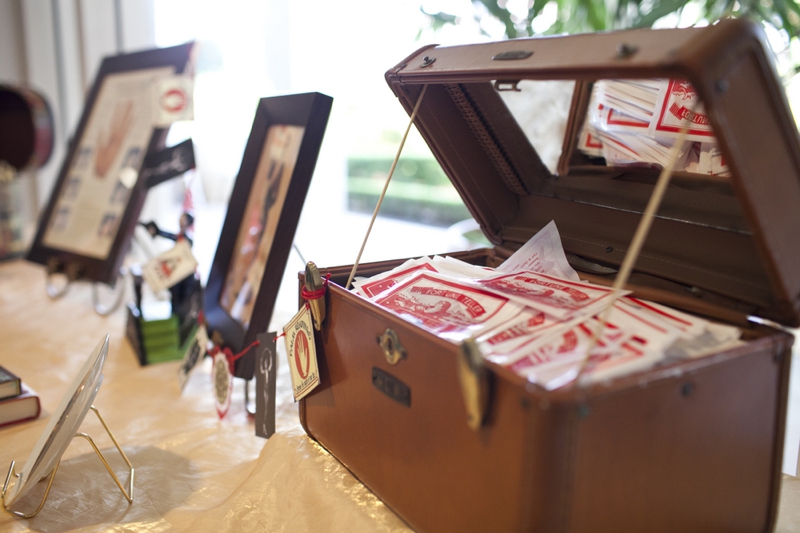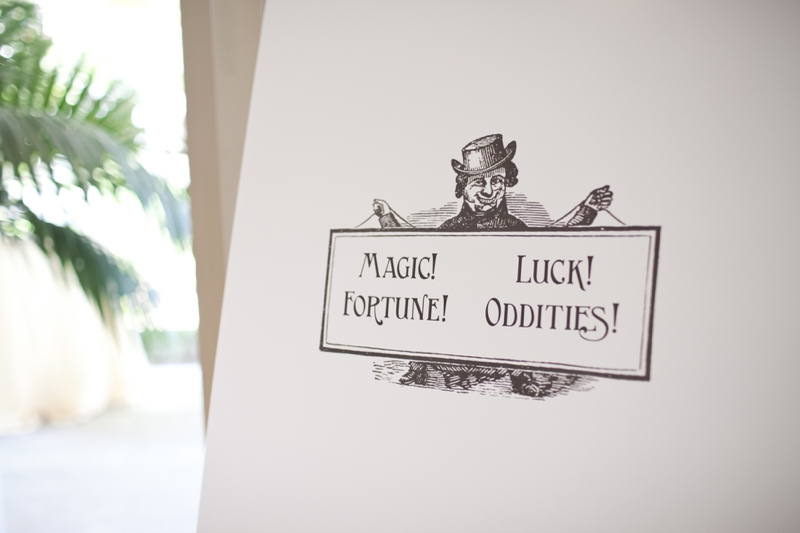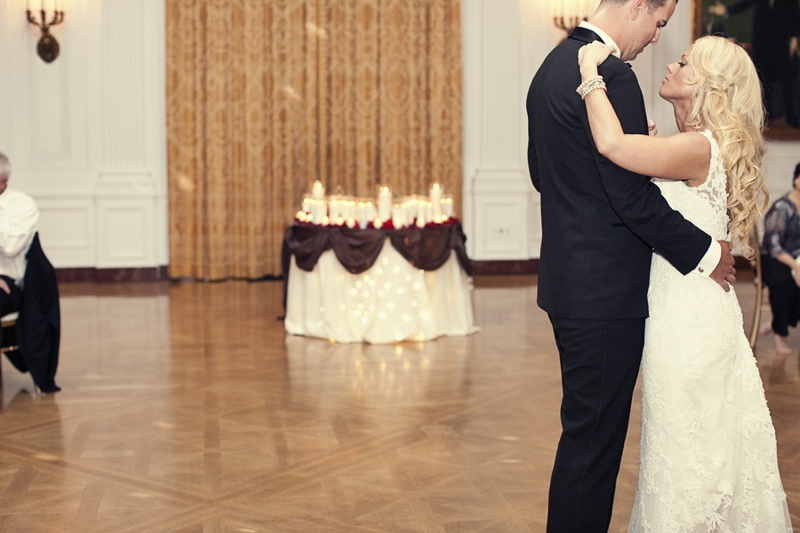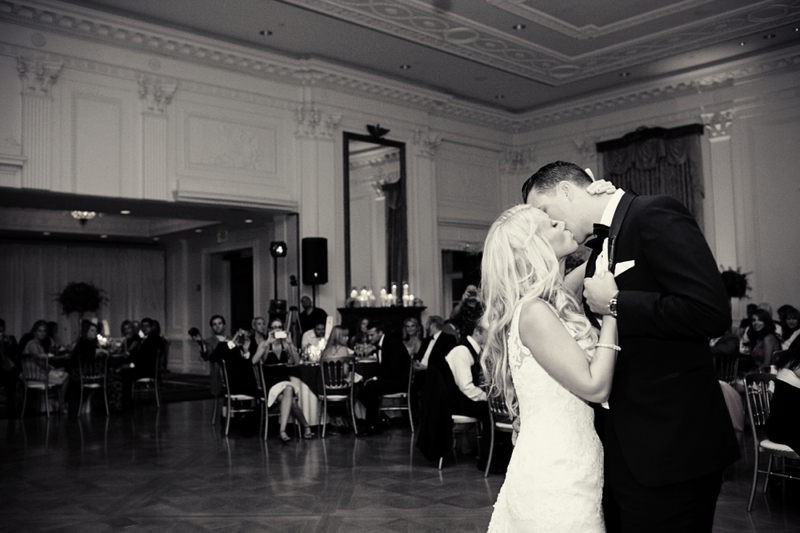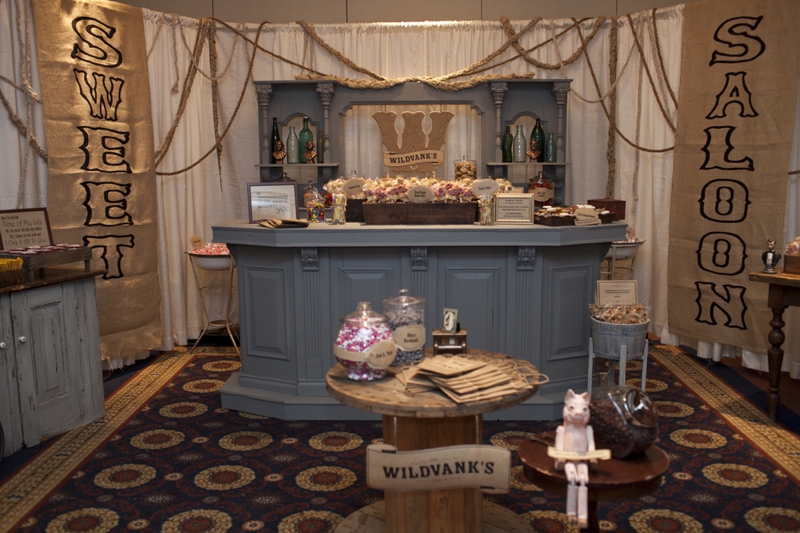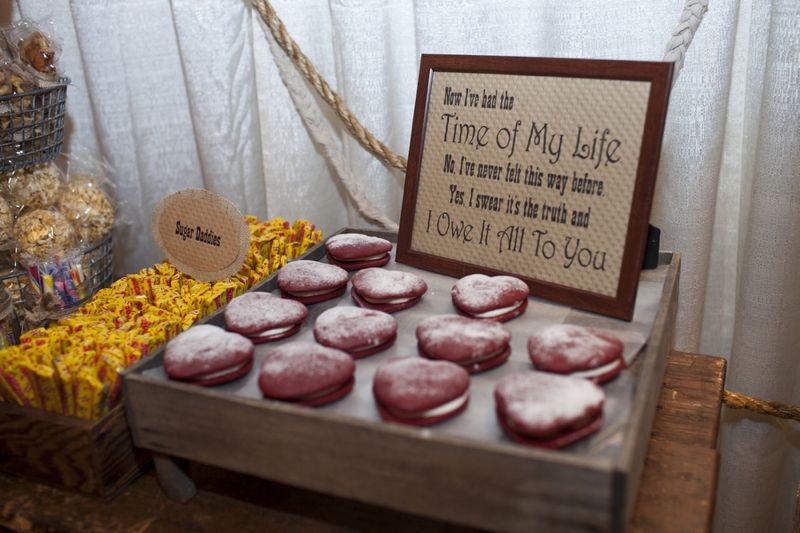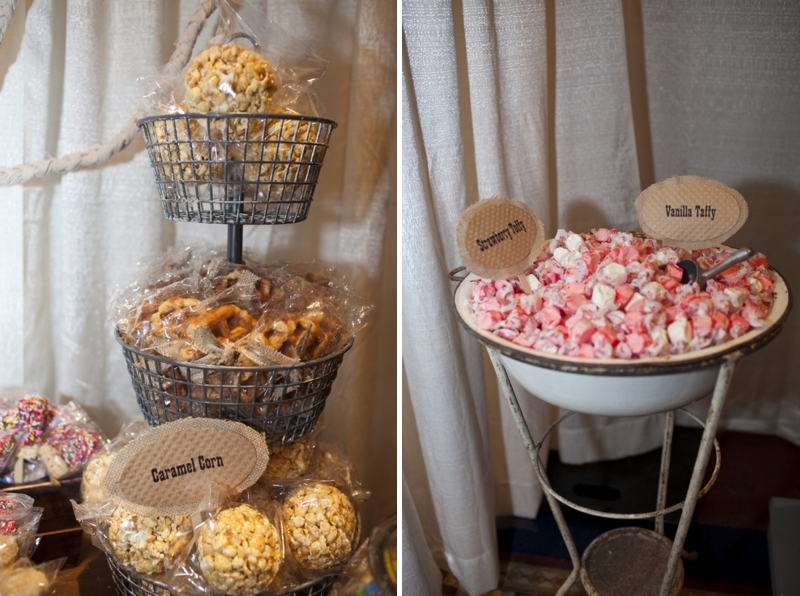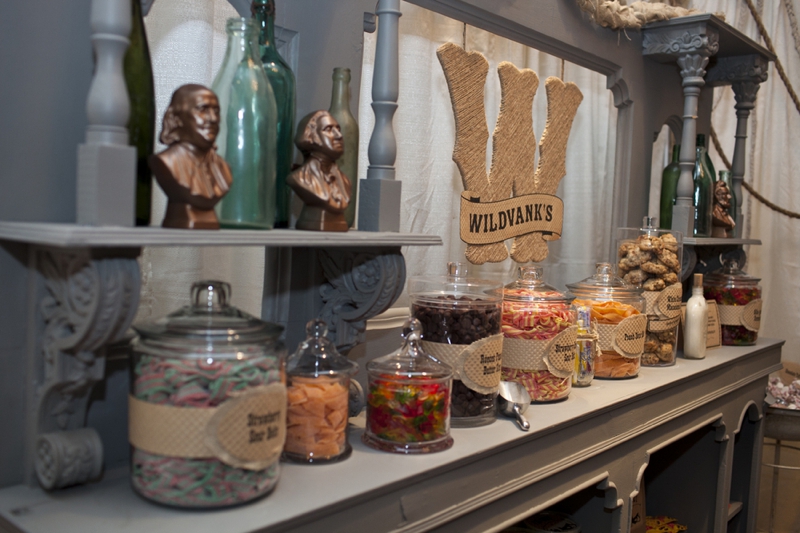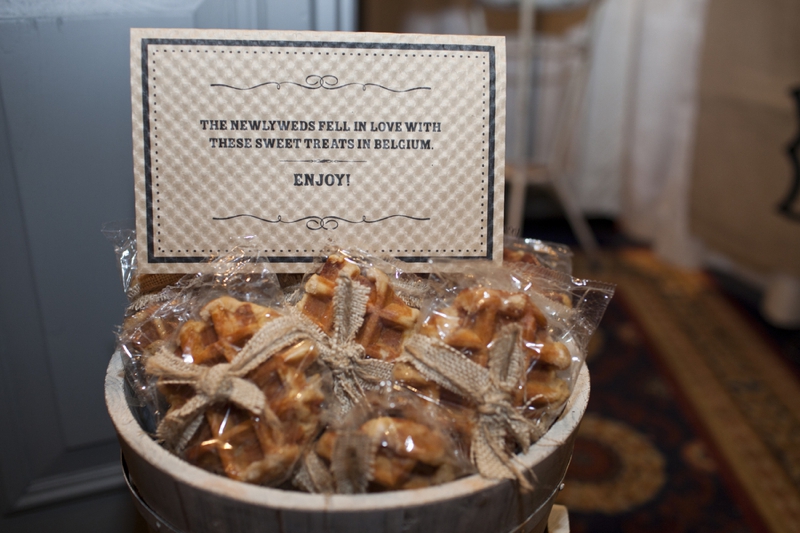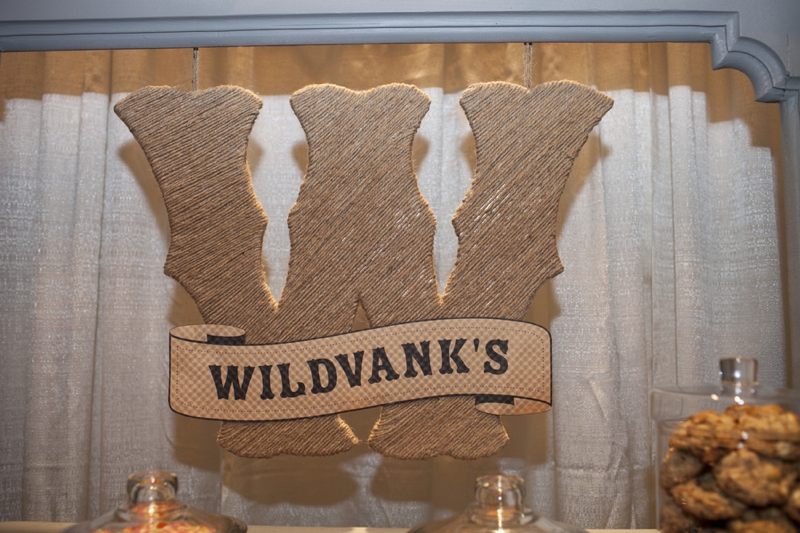 What was your favorite thing about your wedding?
It was really important to me for each guest to enjoy themselves and feel special, and know how important it was to us to have them there. So we had fun surprises in store.
I obtained photos of each guest (and there were 220 guests!!!) and printed, cut them out and placed them inside vintage lockets I collected from thrift stores and online, and displayed all these lockets out at the placecard table. I think seeing the guests be so surprised and have fun looking for "their" locket was probably one of my favorite things of the wedding.
Also, I got to surprise Branden and the groomsmen with an outdoor cigar bar dedicated to them and they loved it, and the big sweets room full of candy and homemade sweets for the guests to load up on and take home was a great fun surprise.
I wanted the guests to walk away from our wedding knowing they were really thought of and appreciated, and to be glad they came.
Besides the above, my two personal favorite parts of the wedding were the private vows Branden and I shared during the ceremony and the surprise act of "Shotgun Blues", a Blues Brothers cover band, complete with the handcuffs, sunglasses, and harmonica, during dancing. In was in those times I really let go and took in the great moments for myself and didn't worry about anything else.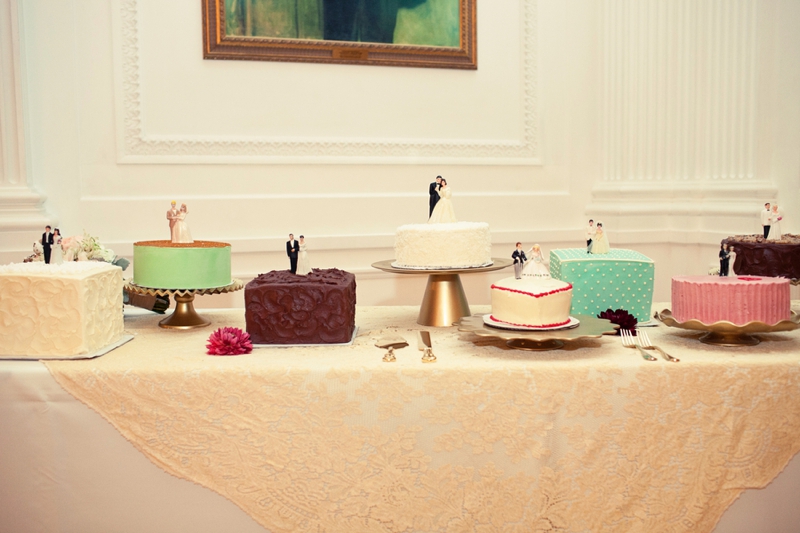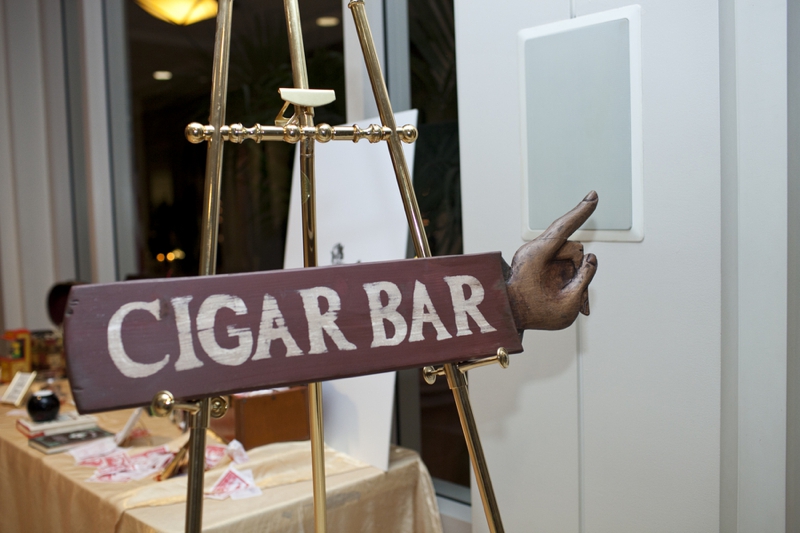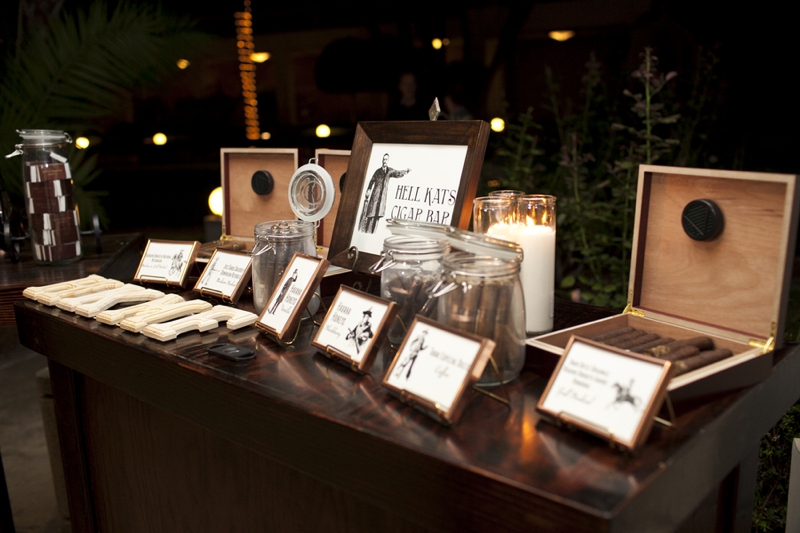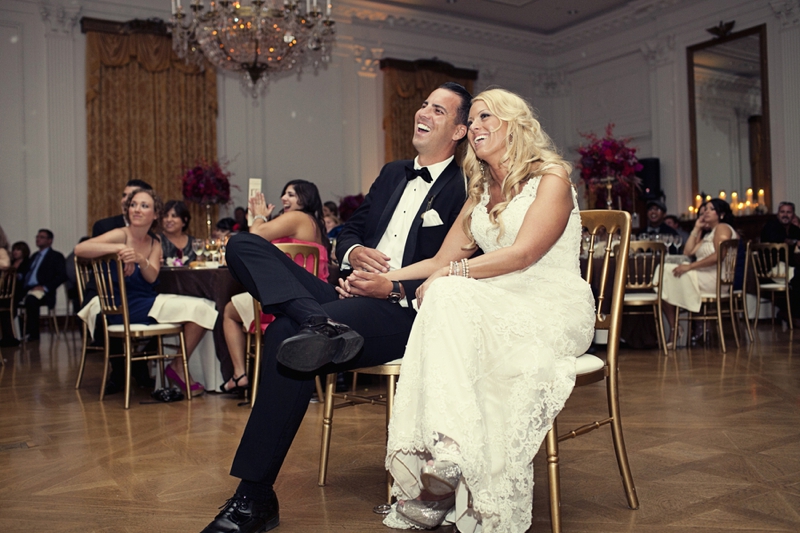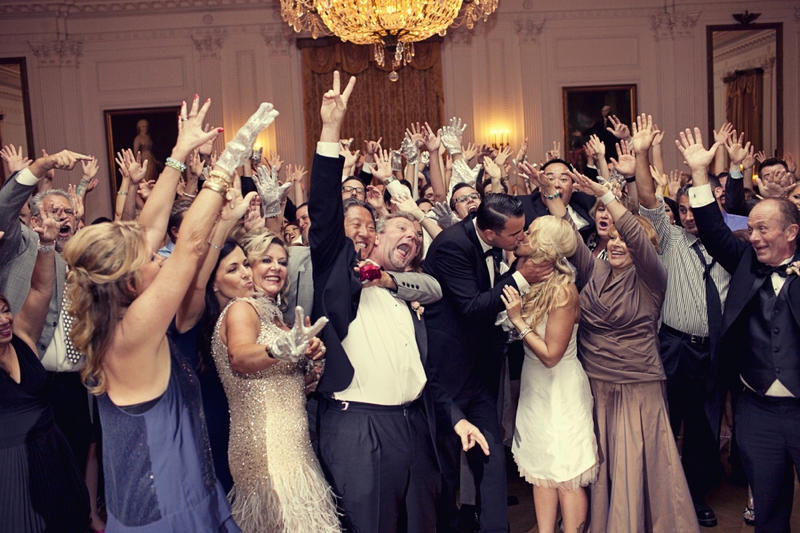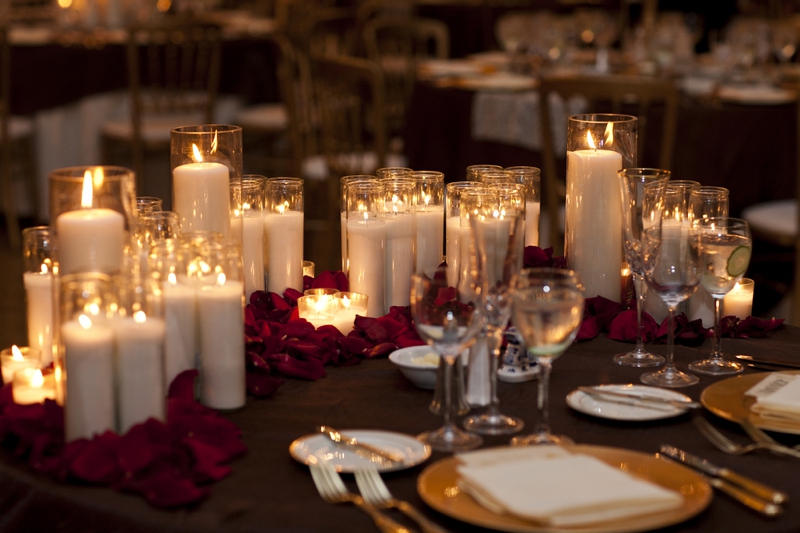 What is your best piece of advice for other brides?
To suck it up and accept help! I felt bad asking for help, and I know I had a LOT of detailed ideas, not to mention many things were a surprise, so I really wanted to do the bulk of it on my own, but realizing that your loved ones want to help and be a part of the process was a notion I came to a little late in the process. So I wish I had taken up the offers of help much earlier.
Also, to let go that day and really enjoy yourself. It's hard to get over the nerves and anxiety, but the moments will fly by, so take it all in and breathe.
Jennifer's advice is great- just suck it up and accept help! It's funny, but so helpful too!
Aren't all of these details amazing? I don't think I can pick a single detail that is my favorite- can you? I love the idea of creating a "sweets room" though- that must have been SO fun for the guests!
So tell me- would you consider doing a "sweets room" or other fun area at your wedding?
Vendors who made it all happen…
The following two tabs change content below.
Lauren Grove is the editor and owner of Every Last Detail. A clueless bride-turned-wedding planner, Lauren uses her experiences and knowledge to educate and inspire brides all over the world.